Hot couple + beautiful beach = steamy beach engagement session. When you have a couple this gorgeous, you just have to lug your gear to the beach and be there for 2 hours waiting for the sun to set.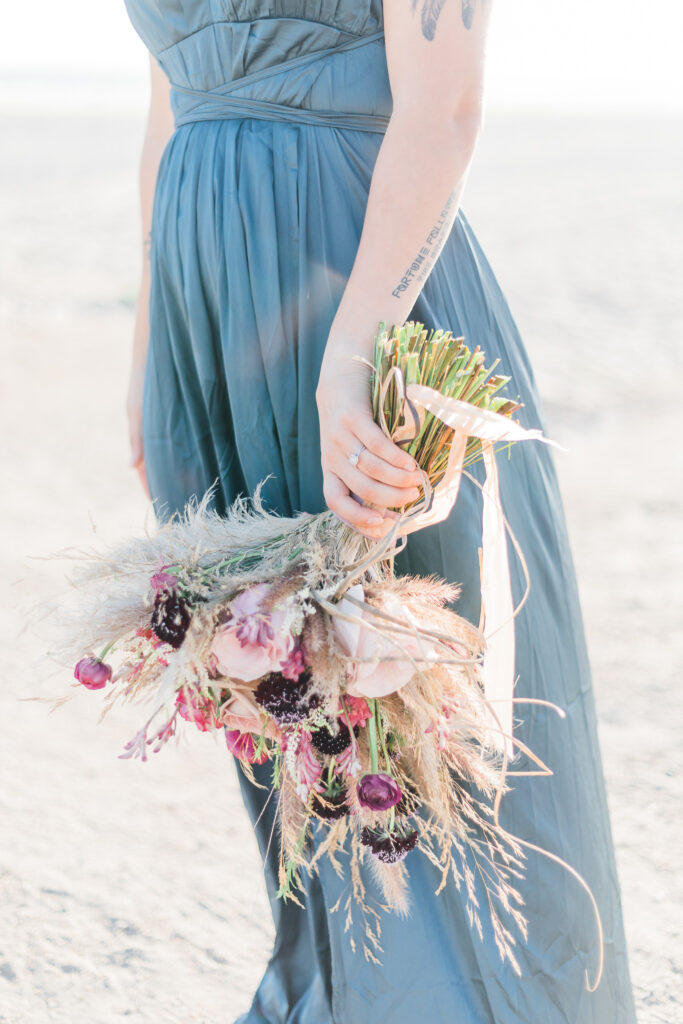 Kaycee and Beka's passionate, beachy, steamy engagement session was at Del Mar Beach at Camp Pendelton. You don't need a permit to shoot on this beach, but because it's in a military zone, you do need a military ID to get through. This was probably one of my more challenging and rewarding shoots. The lighting was too bright, and there were a lot of people around the area. Also, bringing your gear to a beach engagement means a higher risk of water and salt damage.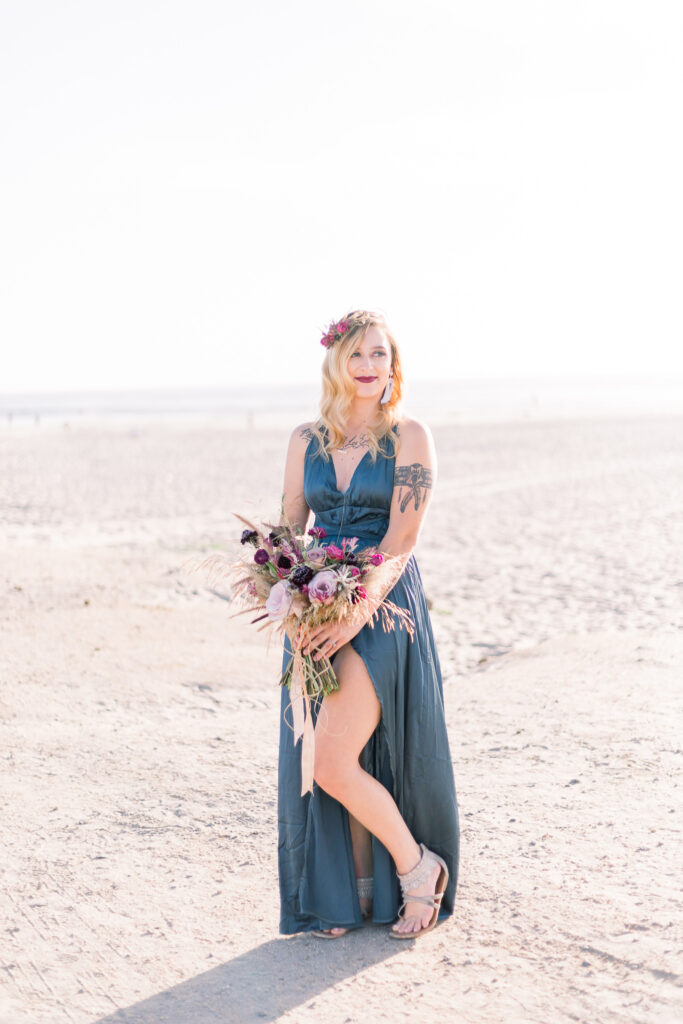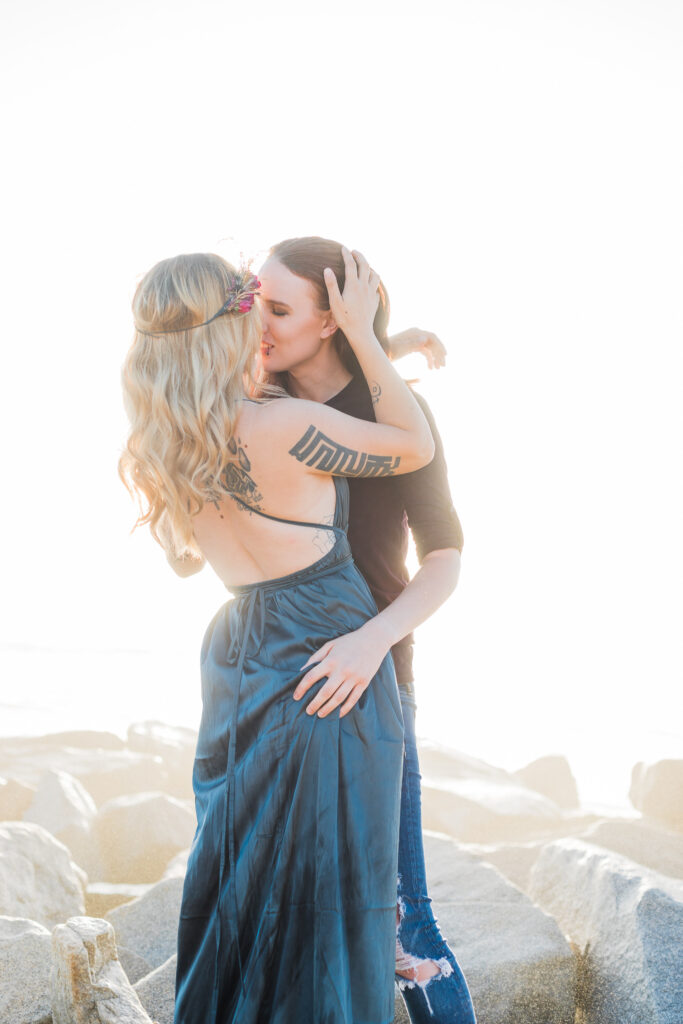 I love photographing details like the tattoos on Beka. One note for all the brides-to-be reading this post, is to make sure your dress is steamed or ironed. You don't want wrinkles in your photos!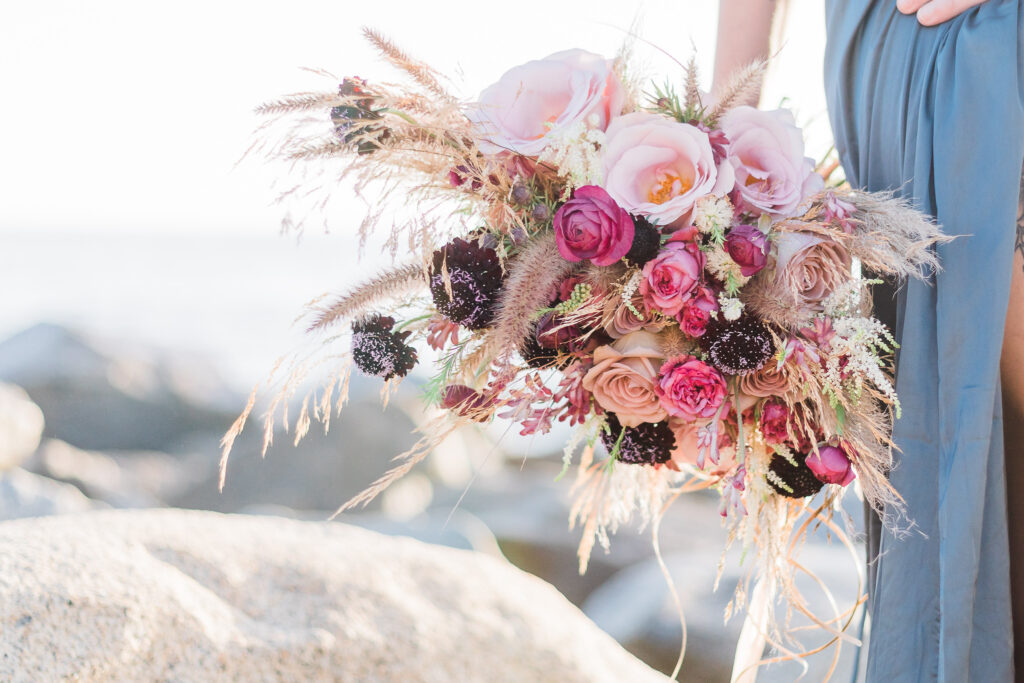 This bouquet was so gorgeous. And it smelled so good the entire time of our shoot. I highly recommend having a bouquet for your engagement session!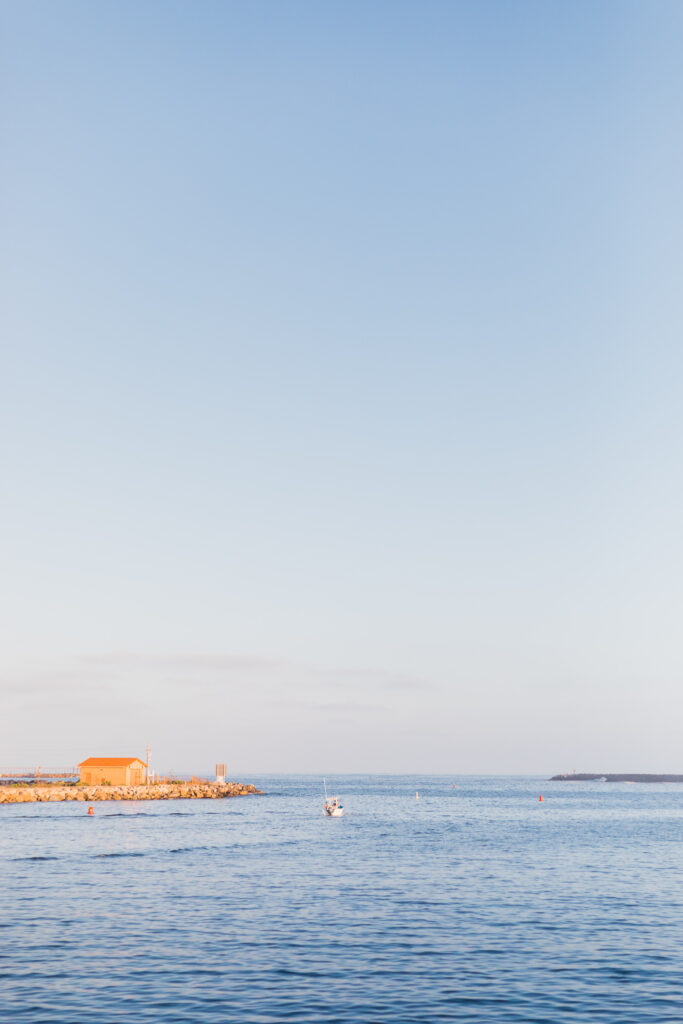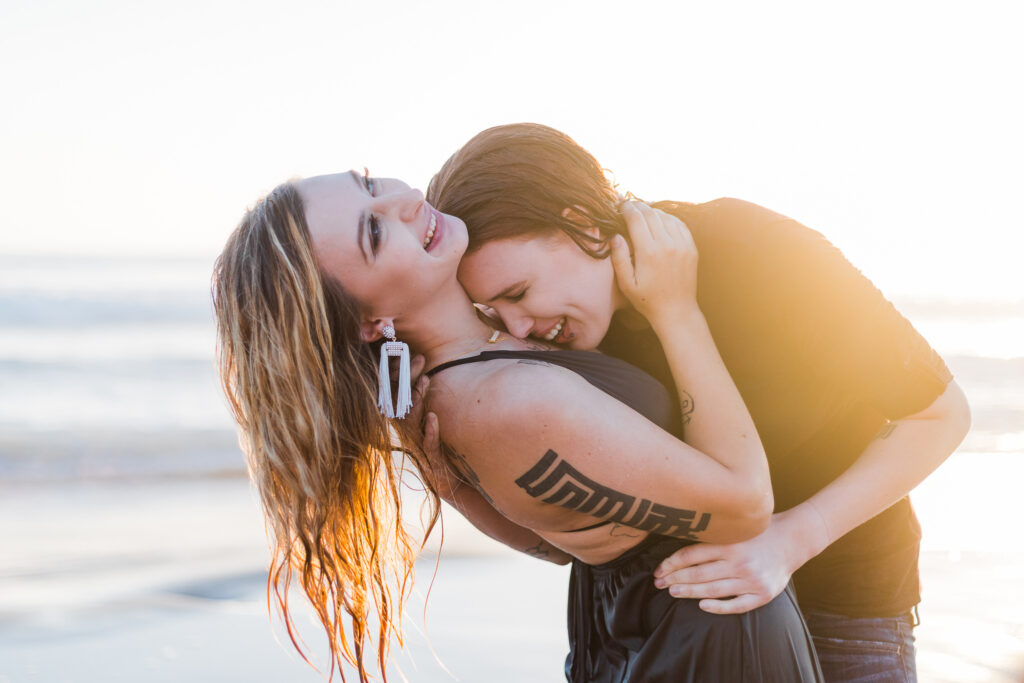 Once we got started, it was obvious that Kaycee and Beka love each other. These two playfully wrestled and stayed in the cold oceanic waters for two hours while I captured their magic together. Despite Beka getting salt water and sand in her eyes, the girl toughened it out. And we called it a wrap shortly after.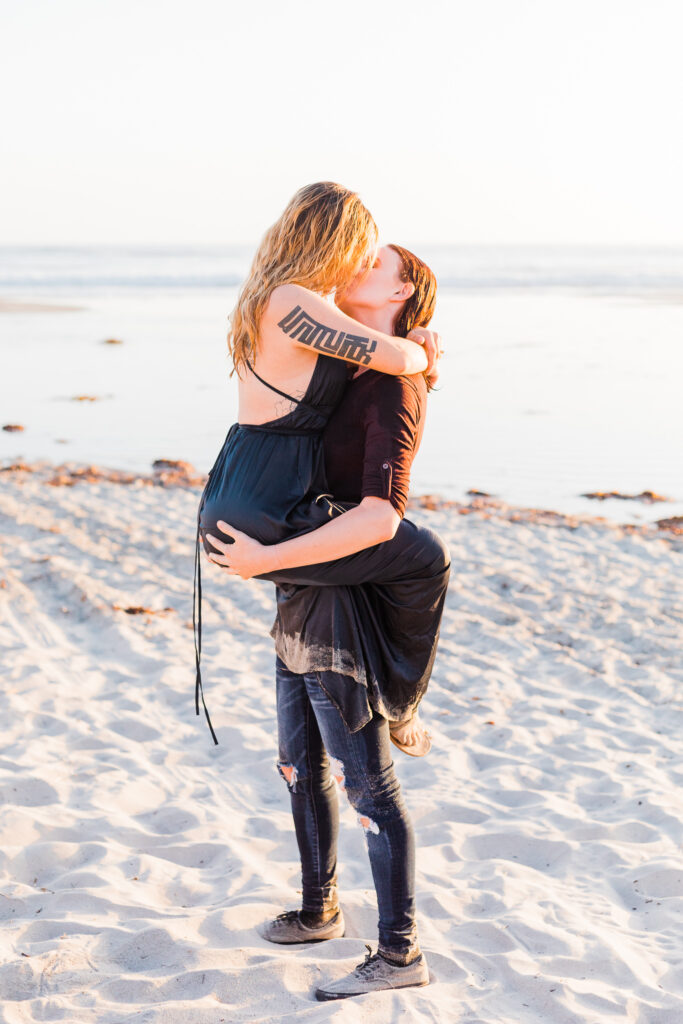 And of course, one of my worst fears also happened during this shoot. A big wave crashed and soaked my camera bag. Luckily, my lenses were fine as I laid them out to air dry. It was pretty much just the perfect reason for me to get a new waterproof bag.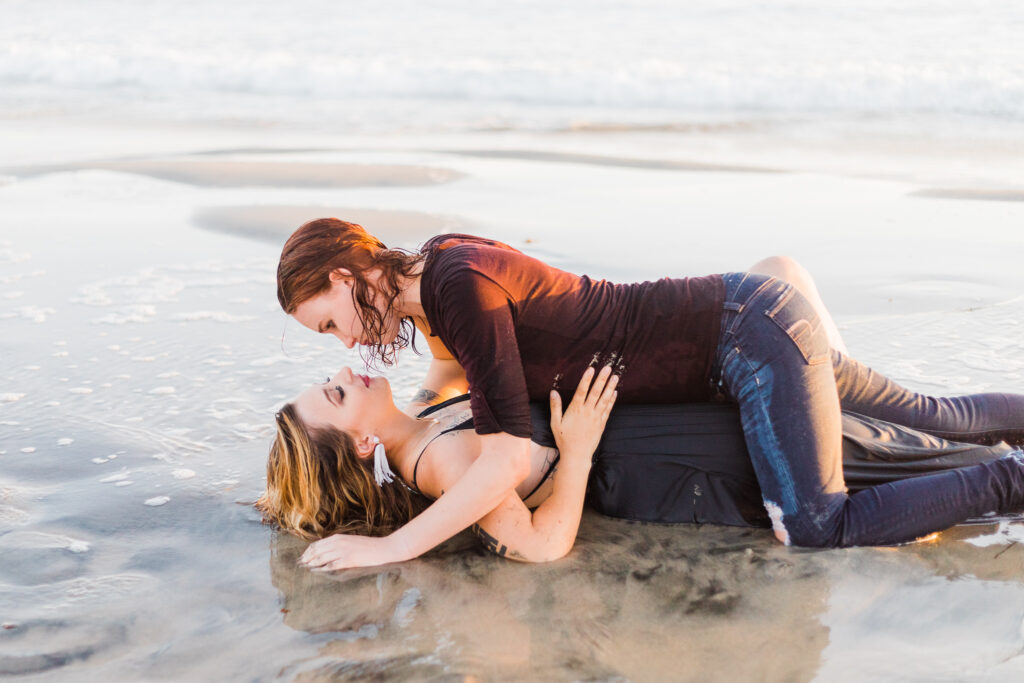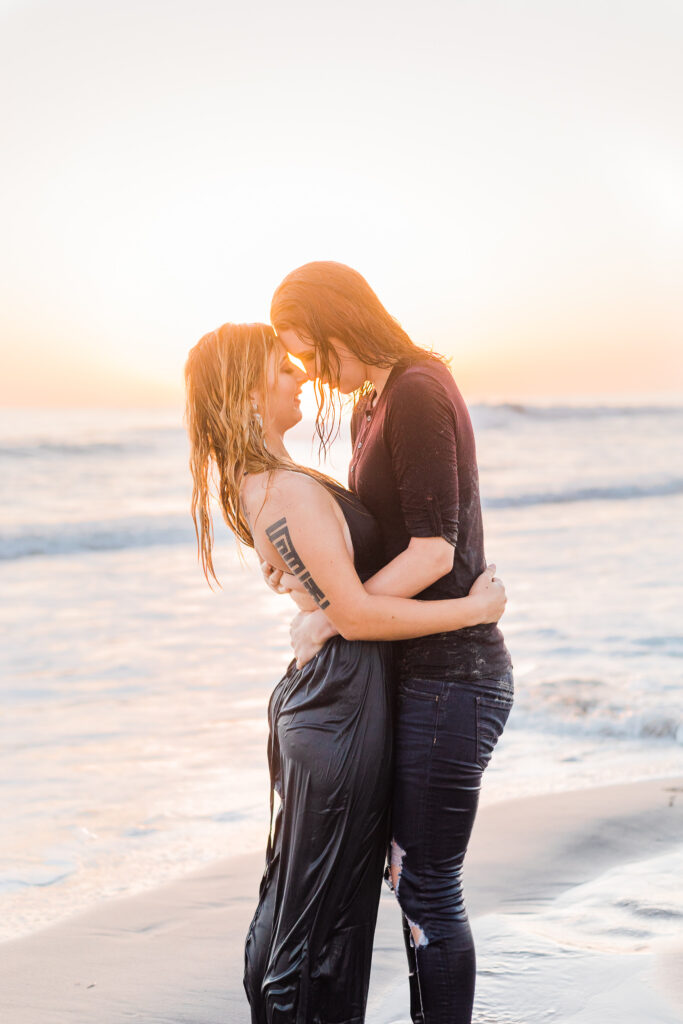 Vendors
Flowers: Wildflowers Florist & Boutique| Hair: Hair by Elana