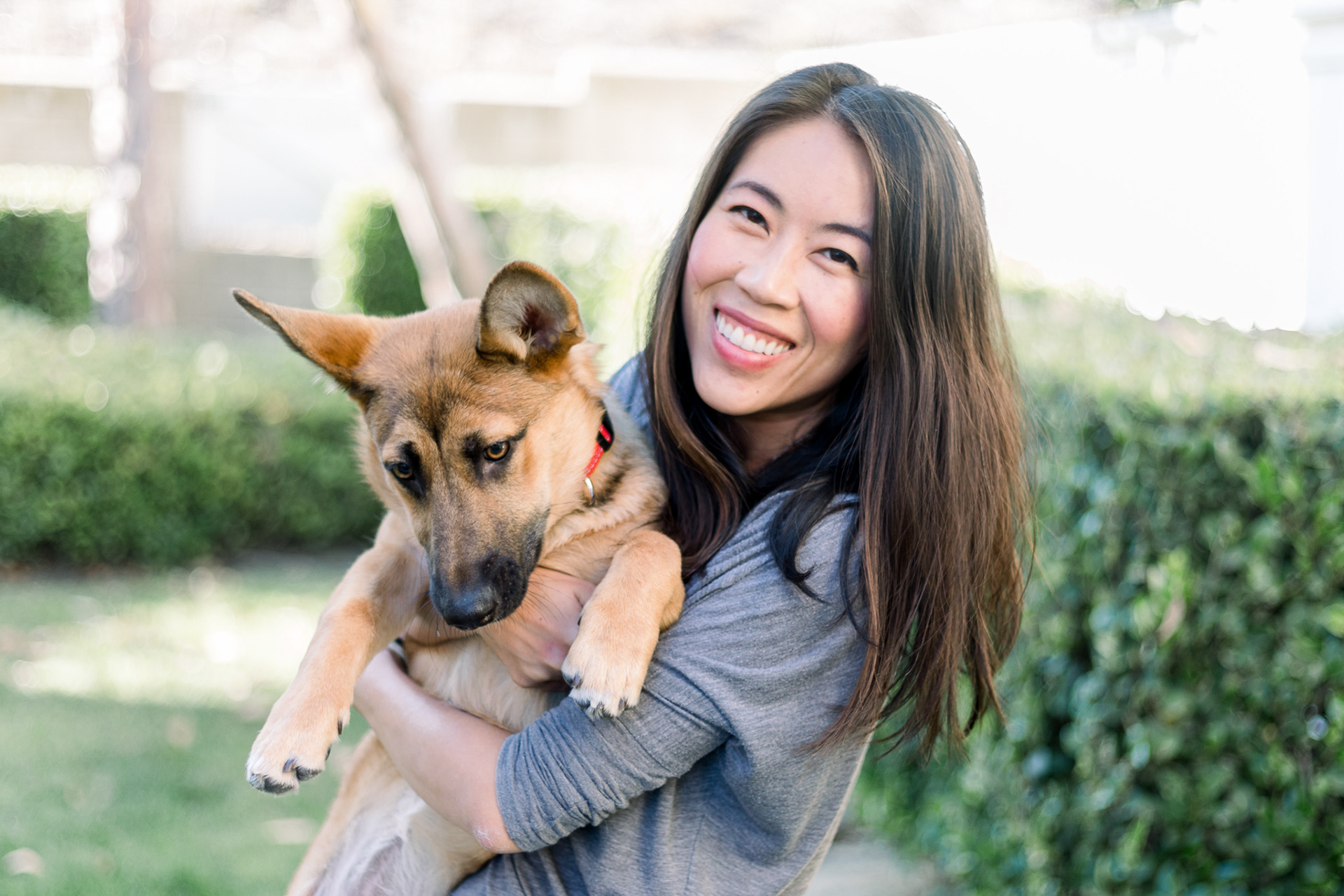 Heyyyy! I'm Cassy. I'm an Orange County photographer, board-game geek, ukulele-enthusiast, keto-dieter, and am constantly covered in dog fur.
Photography is my passion
, and I believe that passion is the fuel and focus for most things in life. I'm also married to my best friend of 8 years (and counting) in September 2017 and loving our sunny SoCal lives with our rescue dogs—Jace and Kiki (yes, Kiki loves you).
Since going through the wedding planning process myself recently, I feel you. I know it's an overwhelming and stressful time, mixed with excitement—and I want to help you navigate through this wedding planning journey. I want to not only be your photographer and capture your special moments, but also an ear for you to vent your wedding frustrations. Just let it out, and let it go!
Together, let's have fun while being ourselves. Let's take silly photos and laugh. Let's both look forward to preserving a memorable and magical moment for ages to come. Let's be "cheese"-y together :)  ​​​​​​​

5 REASONS YOU SHOULD BOOK ME
1. My first goal is to make you look good. Seriously. I want to make you look so good, you want to show these photos to everyone you know and the ones you don't know.
2. I capture the in-between moments. I think the best photos are ones with real emotions, let's not fake it and just be real!
3. Attention to details. I will make sure every line is straightened and your photos are perfect.
4. I hand edit every. single. photo. I don't sync the same filter to all your photos, I review each photo individually and edit each one by one. It's tedious, but I'm here to make you look good.
5. I love what I do. I'm so lucky to have this as a passion project. After all, when you do something you thoroughly enjoy, the result is often more rewarding and superior, don't you agree?
Oh, check out my features on the following blogs and publications below!