A tale of a failed Central Park engagement photographer in New York City and why you should spend more time researching your wedding photographer. Read on about this cautionary tale!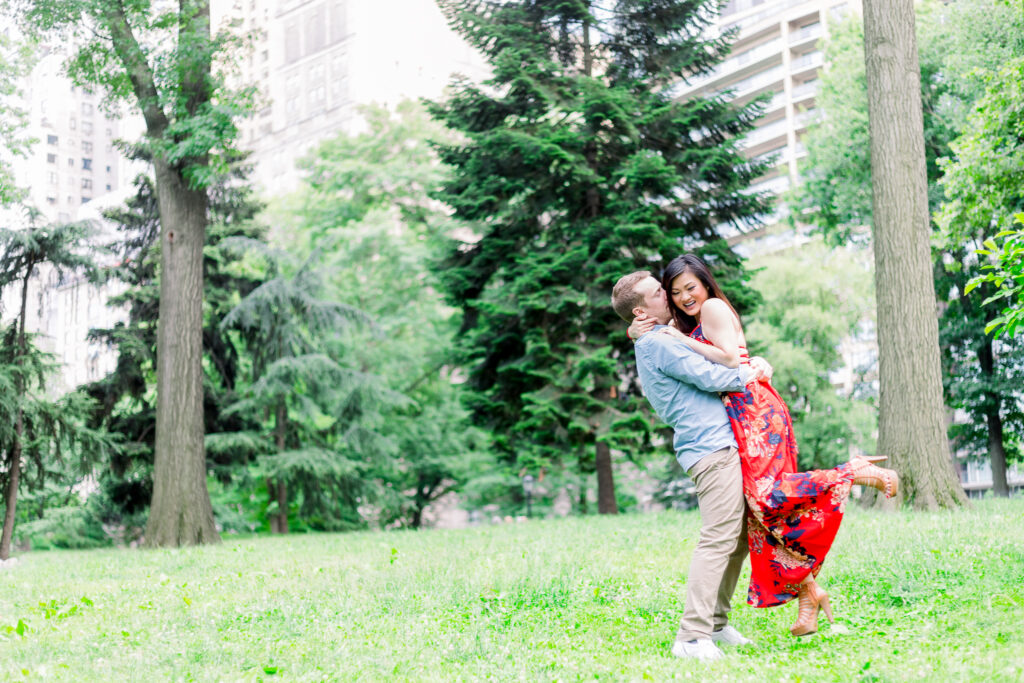 So Lisa and I used to work together, until she got another job and moved to LA and then eventually to New York with her fiance. She knew about my photography passion, but we could never connect for me to do her engagement session. One day, she texted me out of the blue with a bunch of crying emojis. She hated her engagement photos! She thought the photographer she hired did a terrible job and there was no fixing the photos.
When she showed me these photos and I knew I had to help. Luckily, I had just gotten a new position at work and was in New York for a conference. We worked out the logistics and I brought my camera along to do an engagement shoot in Central Park.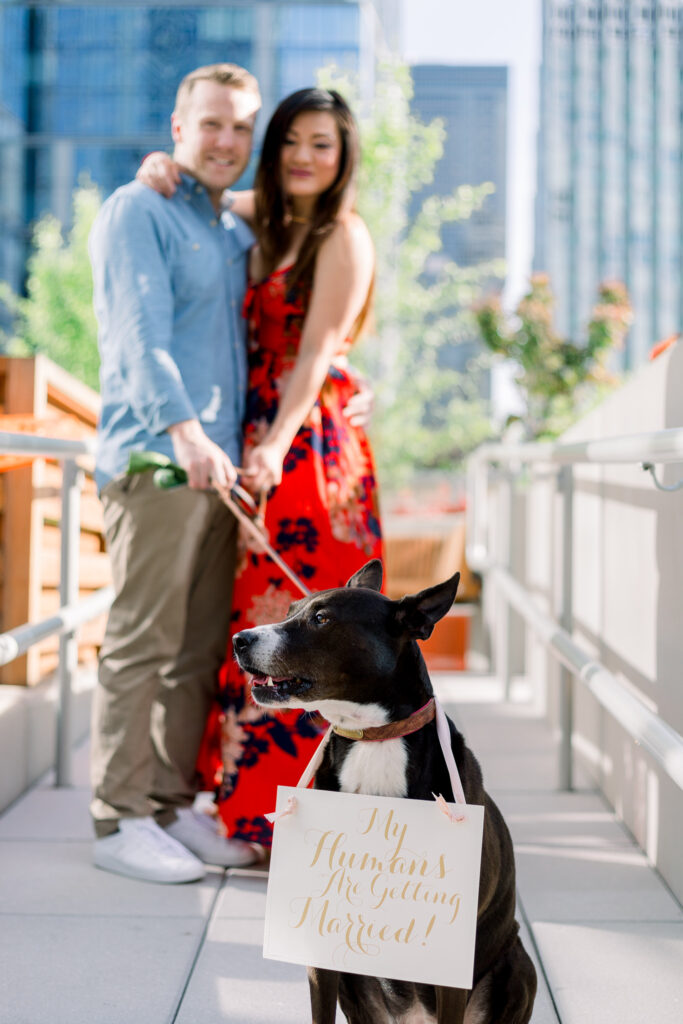 Lisa wore the same red dress she had previously worn to the failed engagement shoot, and I insisted that we took some photos with her dog Polly since she wasn't able to get them before. We took photos with Polly on the roof of her condo in Manhattan, and then we walked to Central Park. Even though it was hot, James and Lisa were so patient and went along with the overly enthusiastic, crazy tourist, aka me. It was also time for us to catch up and to hear about her struggles with her previous photographer. Despite being unhappy with her photos, her photographer's studio wouldn't refund or offer a re-shoot.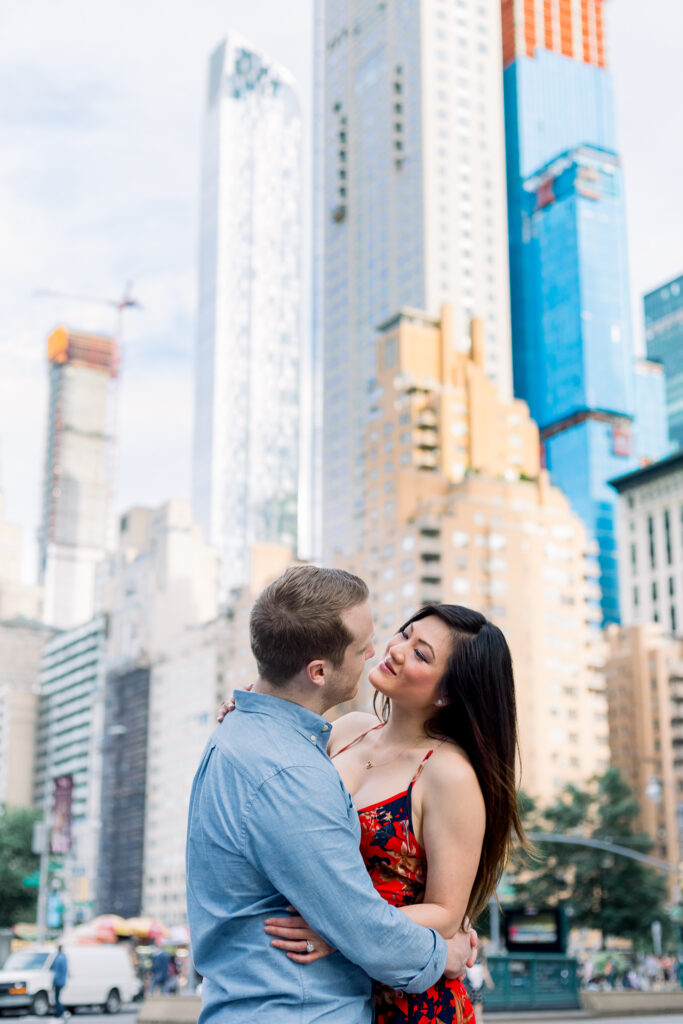 I was just really glad to be able to help and worked out my schedule to catch up with her. For a lot of engaged couples, maybe photography is the lowest priority in your wedding list. Maybe it's the highest. Either way, if I can offer any advice to you, it would be to really vet and invest in your photographer, and be 100% comfortable with your decision. It is such an important aspect of your wedding day that going too cheap or not doing enough research may cause you to regret your decision.
Luckily, Lisa found out early enough and fired her photographer and hired me. Central Park is an amazing location for an engagement session, I only wish I had more time and a second outfit for Lisa.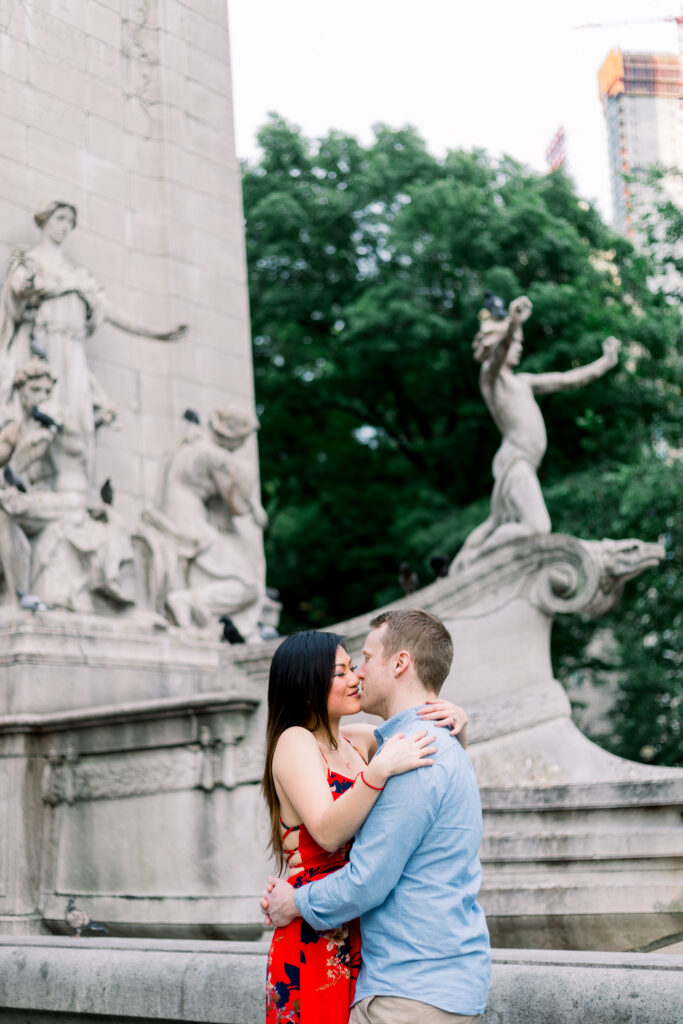 I'm a sucker for walking photos. Especially if it's in front of a NYC cab. I never realized how many people were crossing the streets and totally oblivious to us taking pictures…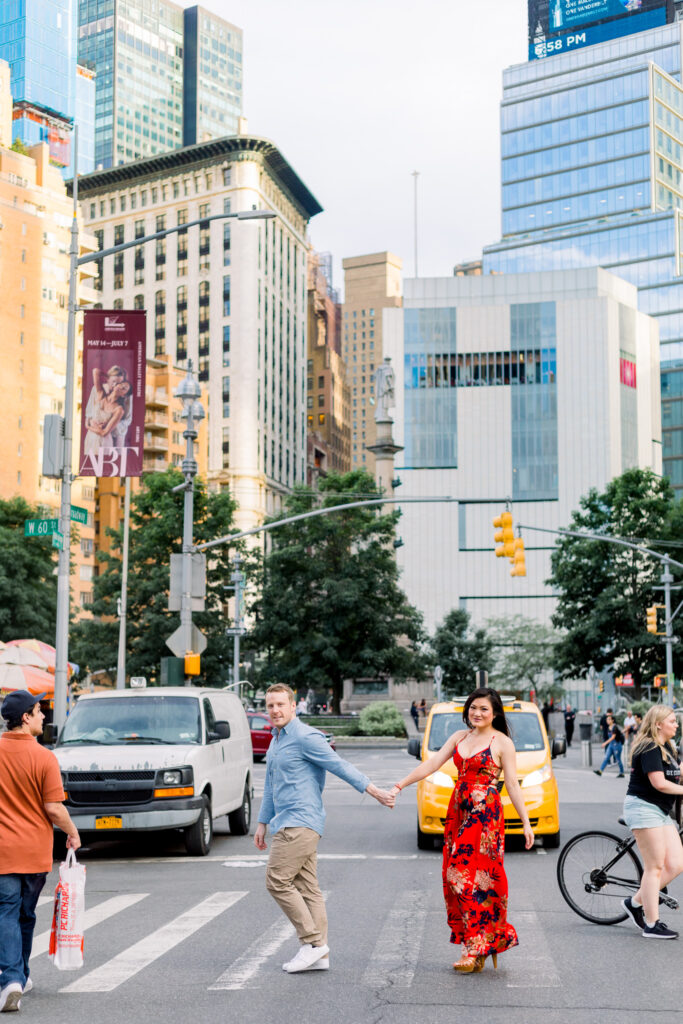 How adorable are these two?? I also caught an unintentional dress flip on camera. After years and years of playing FPS games, I can truly say I have faster reflexes than normal people. This Central Park engagement session is probably one of my favorites!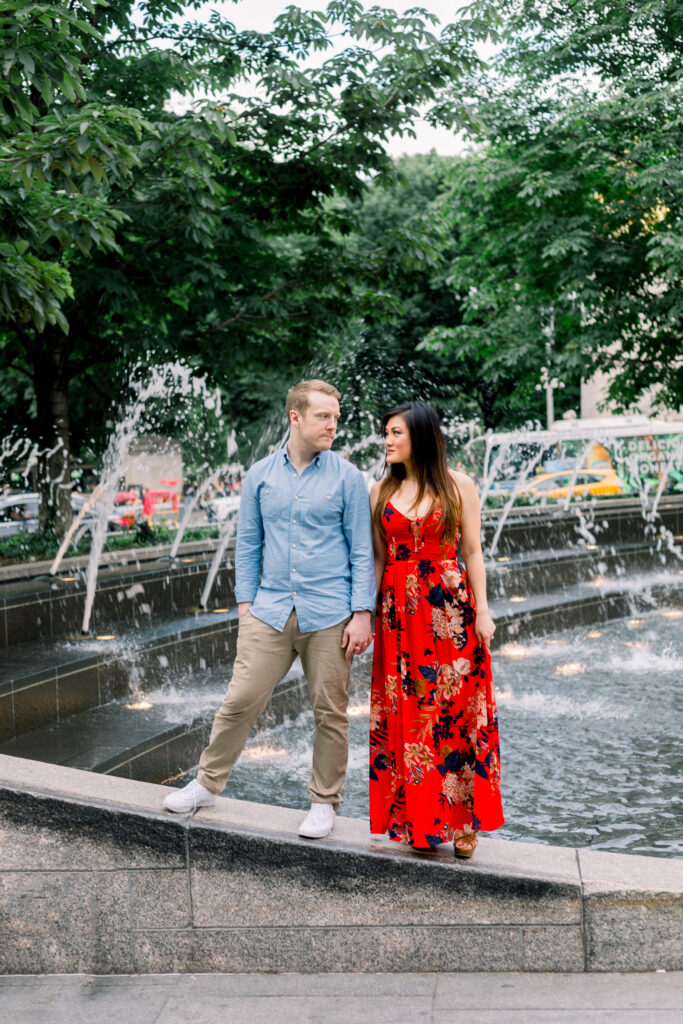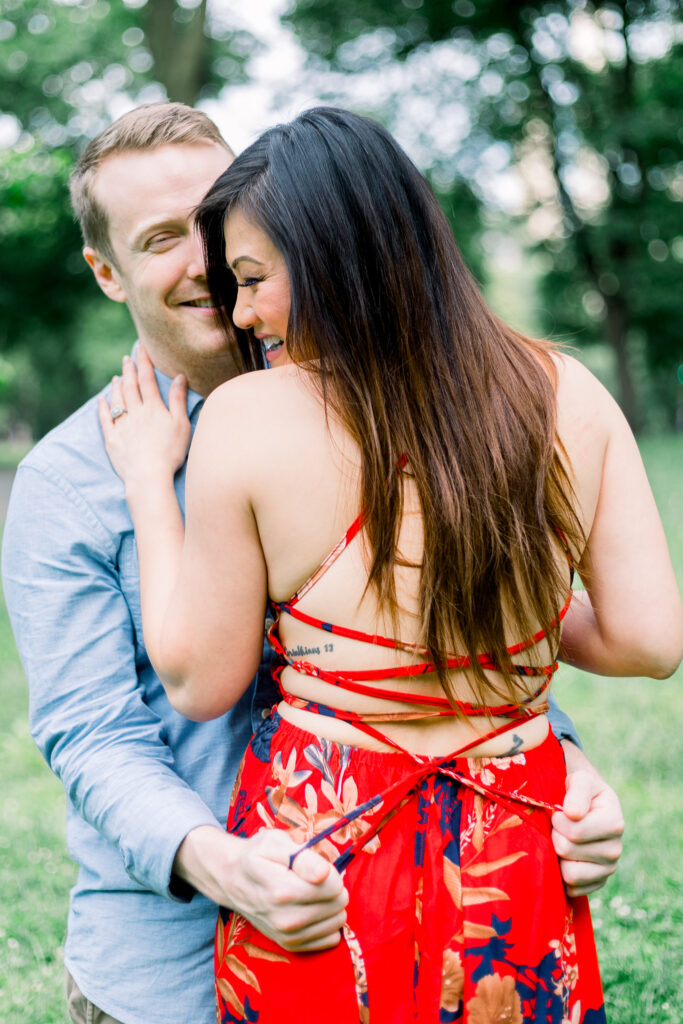 Nothing is more beautiful than genuine smiles and laughter.