I had the pleasure to photograph this gorgeous and romantic wedding at Wiens Family Cellar Winery. Their Wiens winery wedding was so romantic and intimate as they celebrated their love with only 20 close friends and family members.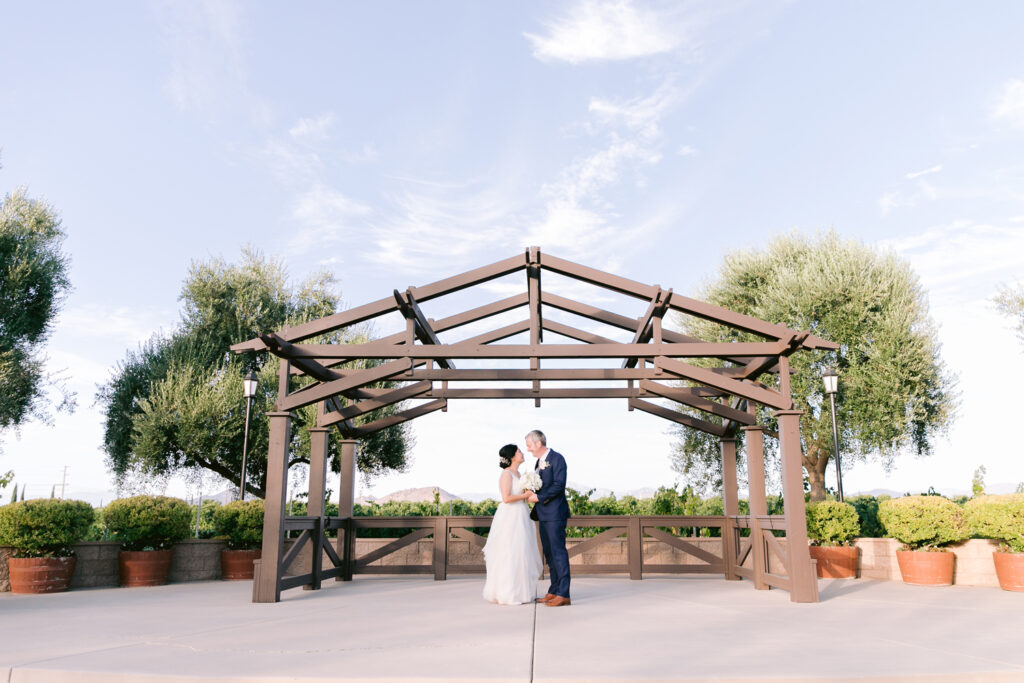 Suelyn and Jeroen are coworkers who have gotten close over the years and decided to build a relationship upon their strong friendship foundation. I was introduced to these two by my coworker, who was a part of their small wedding celebration in September.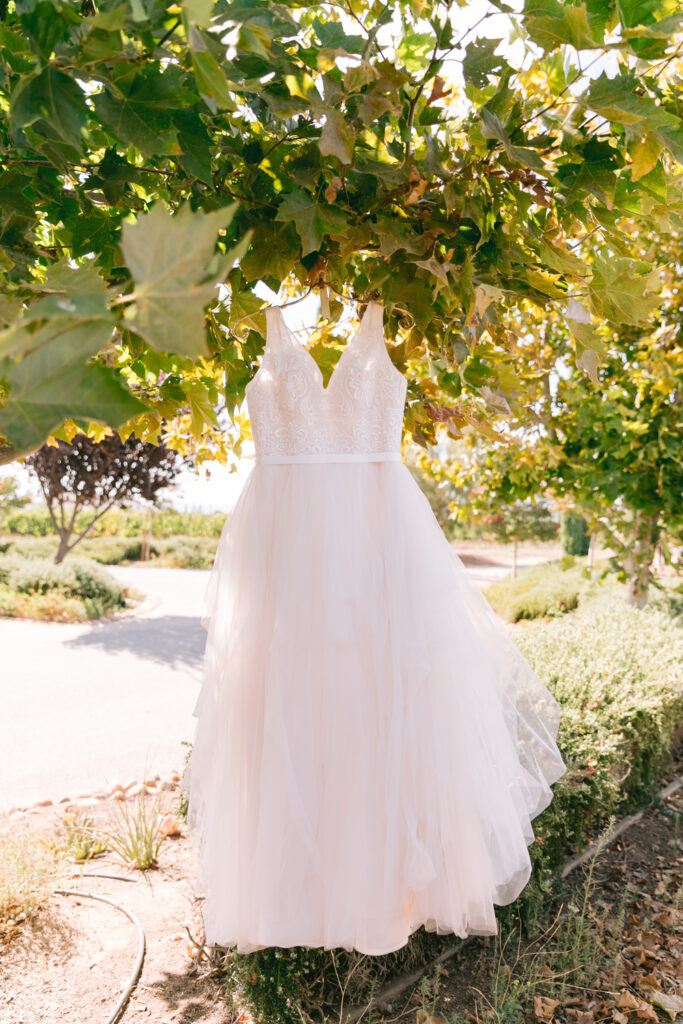 Suelyn's wedding dress is simple, chic, and blush! I love the lace and tulle details.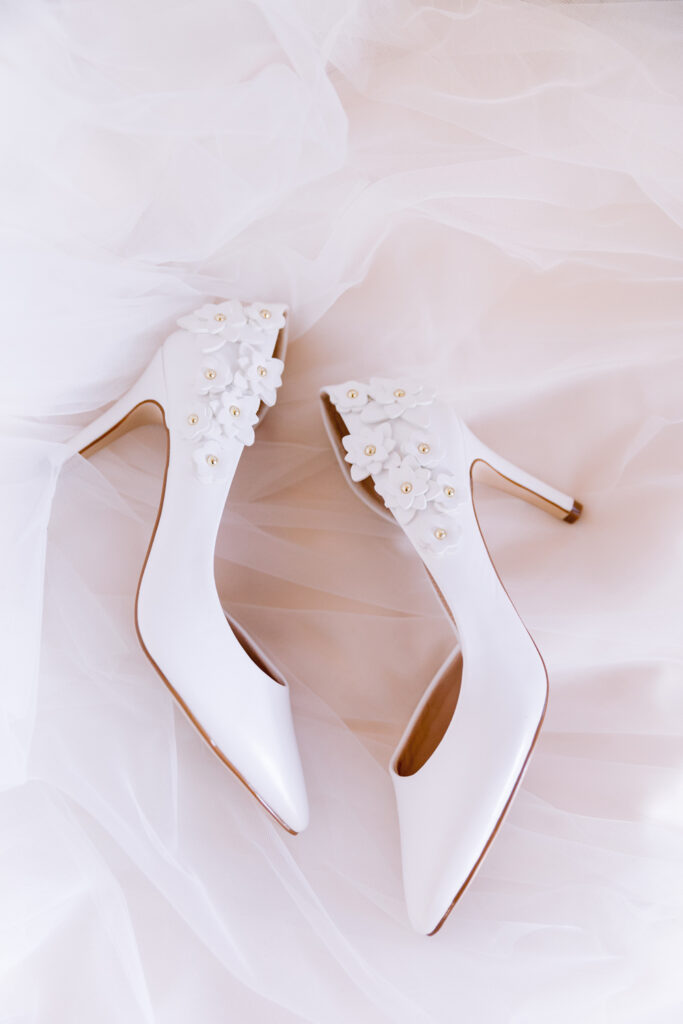 Details of Suelyn's shoes and flowers blew me away. I love delicate, soft details! They're the perfect accessories to her already gorgeous gown.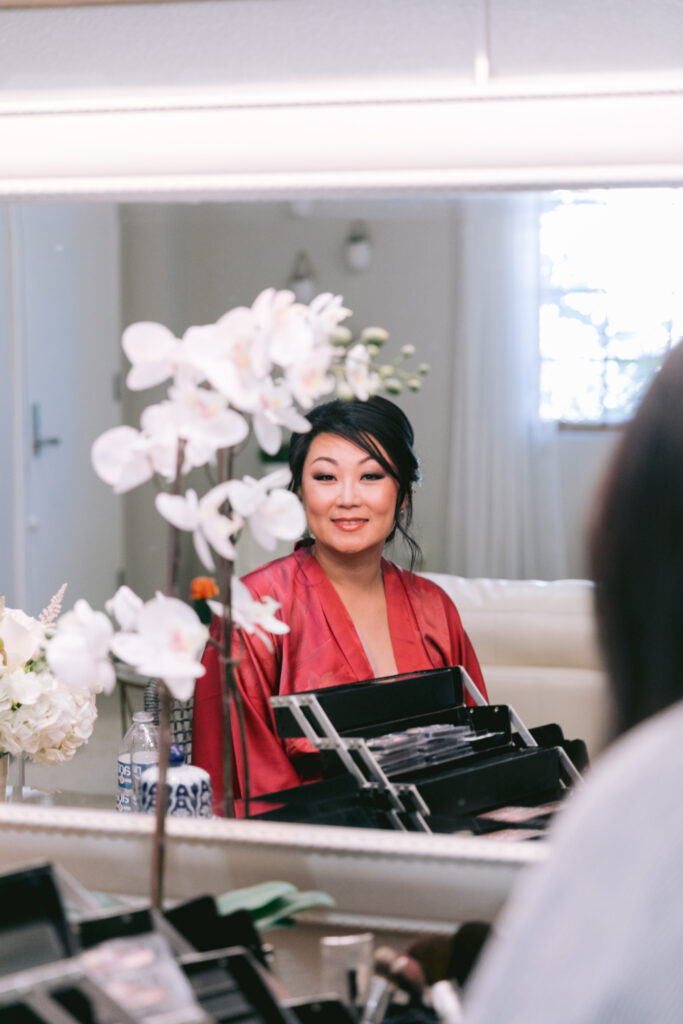 I love Suelyn's father's reaction to seeing her in her dress for the first time, and helping her with the getting ready.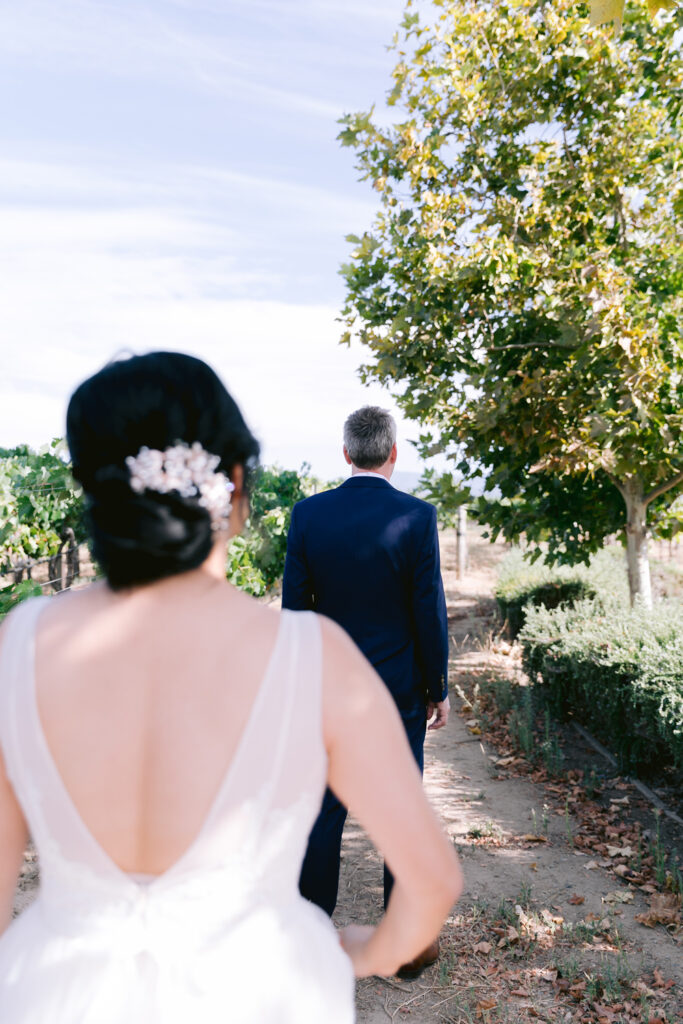 For those that are thinking about having a first look, all I can say is do it! I truly believe it is an amazing moment for both you and your partner. Your reactions upon seeing each other before the big show, calming your nerves before the ceremony, and the private moments you two share…these are going to be memories that you two will treasure for the rest of your lives!
Wiens Family Cellar has so many good spots to do the first look, especially within the rows and rows of grapevines!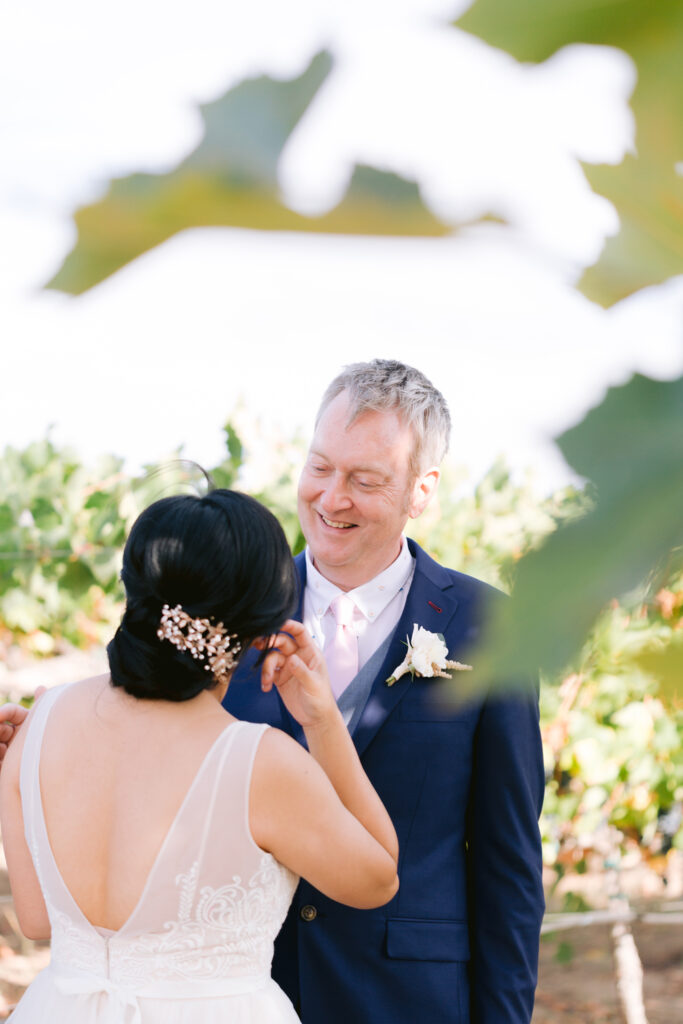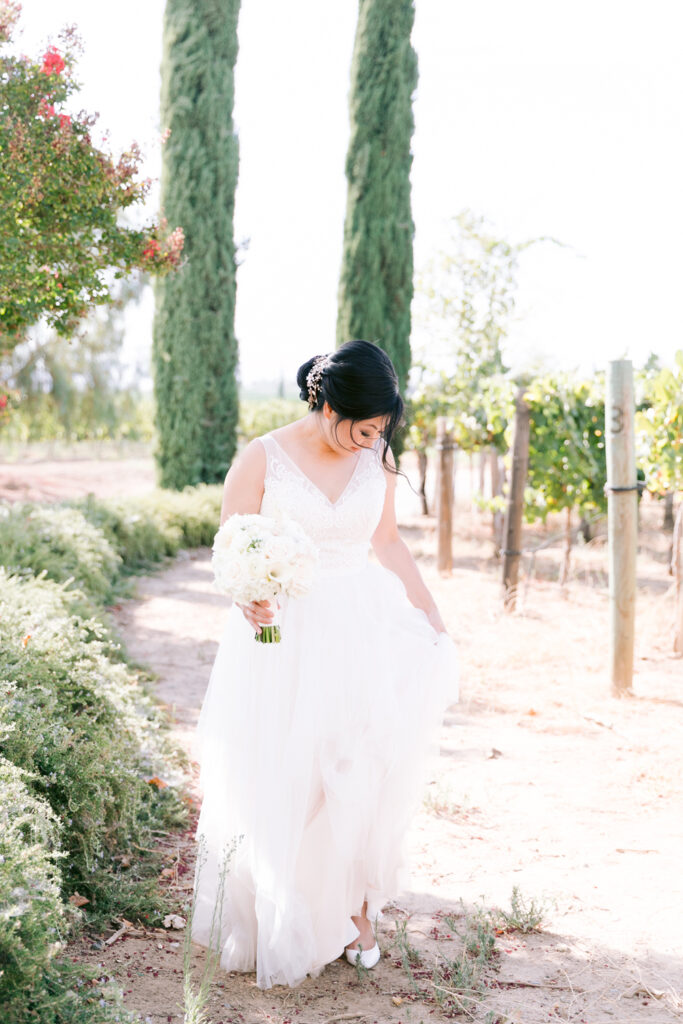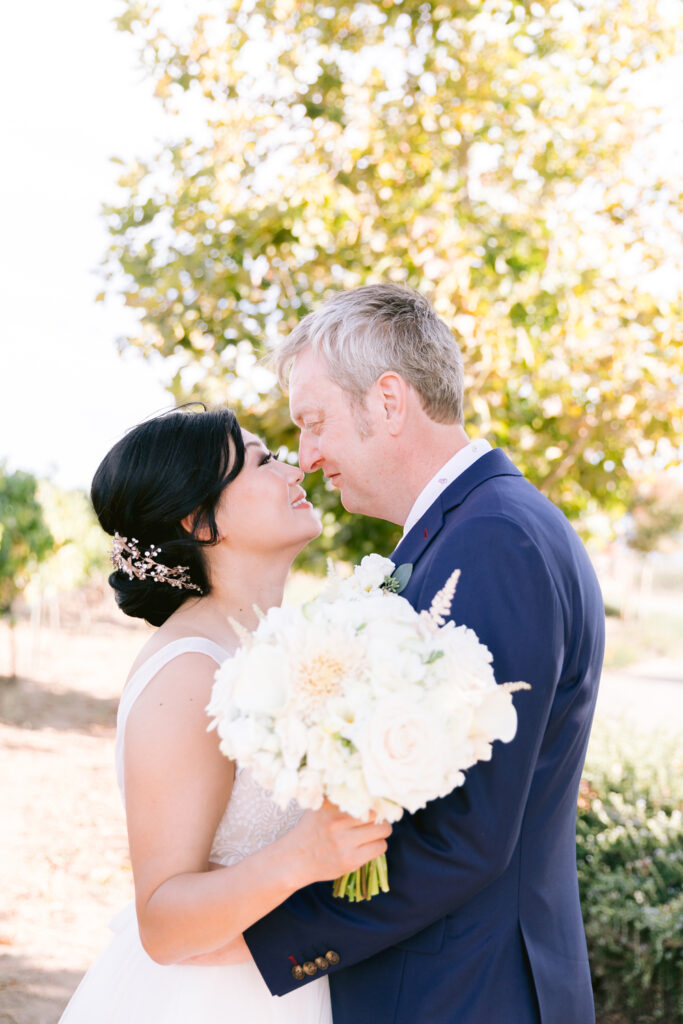 The couple are from Seattle and chose Wiens Winery for their wedding. It was a perfect wedding with a gorgeous vineyard setting and a beautiful ceremony orchestrated by their pastor.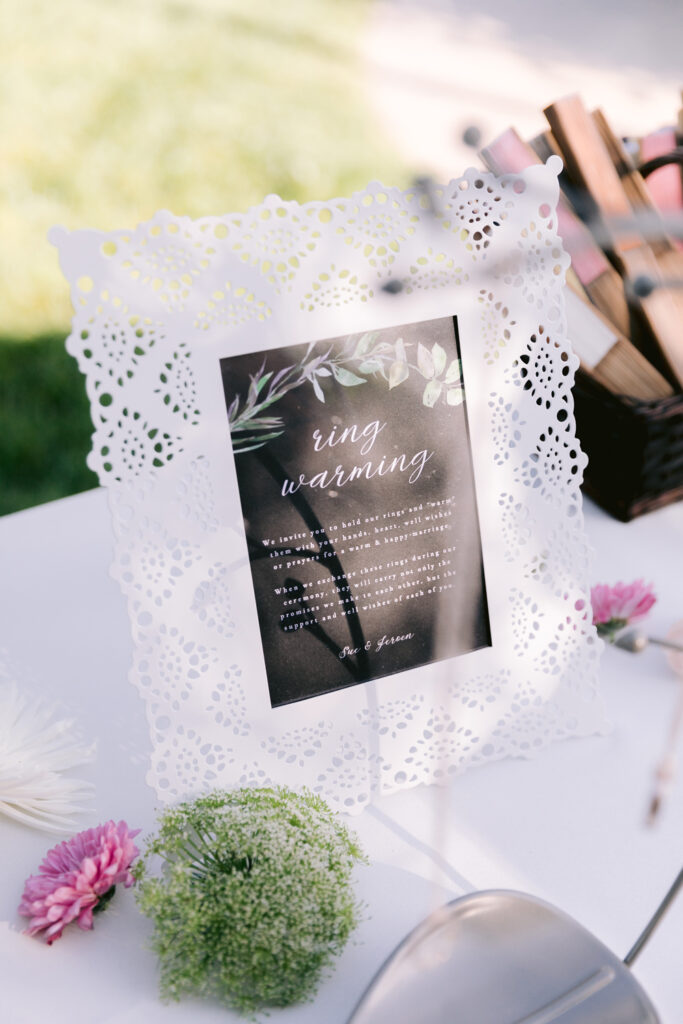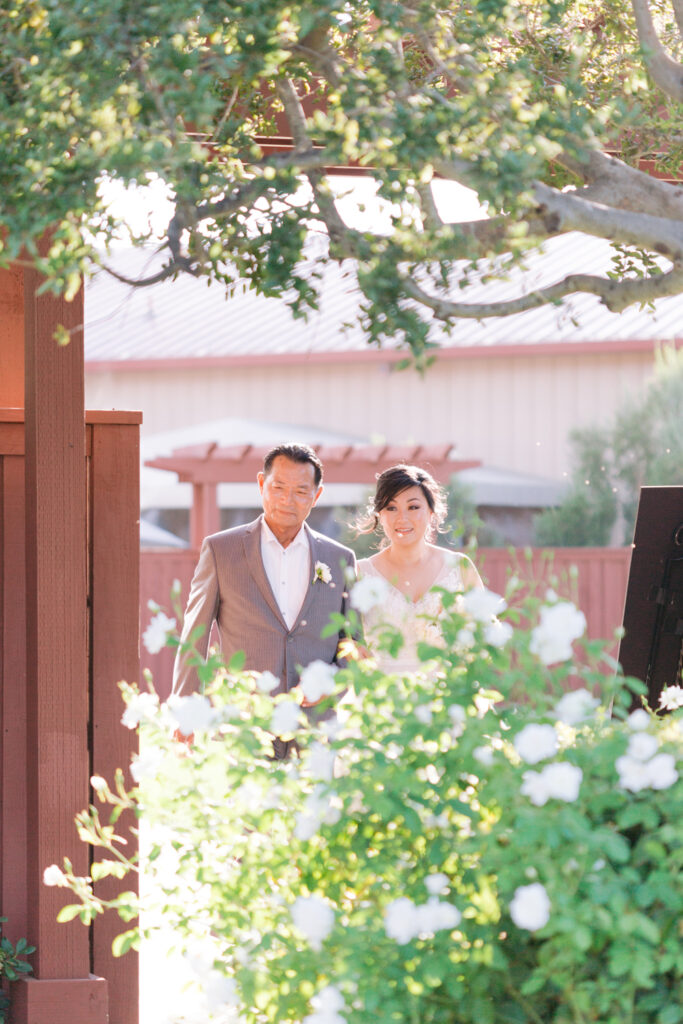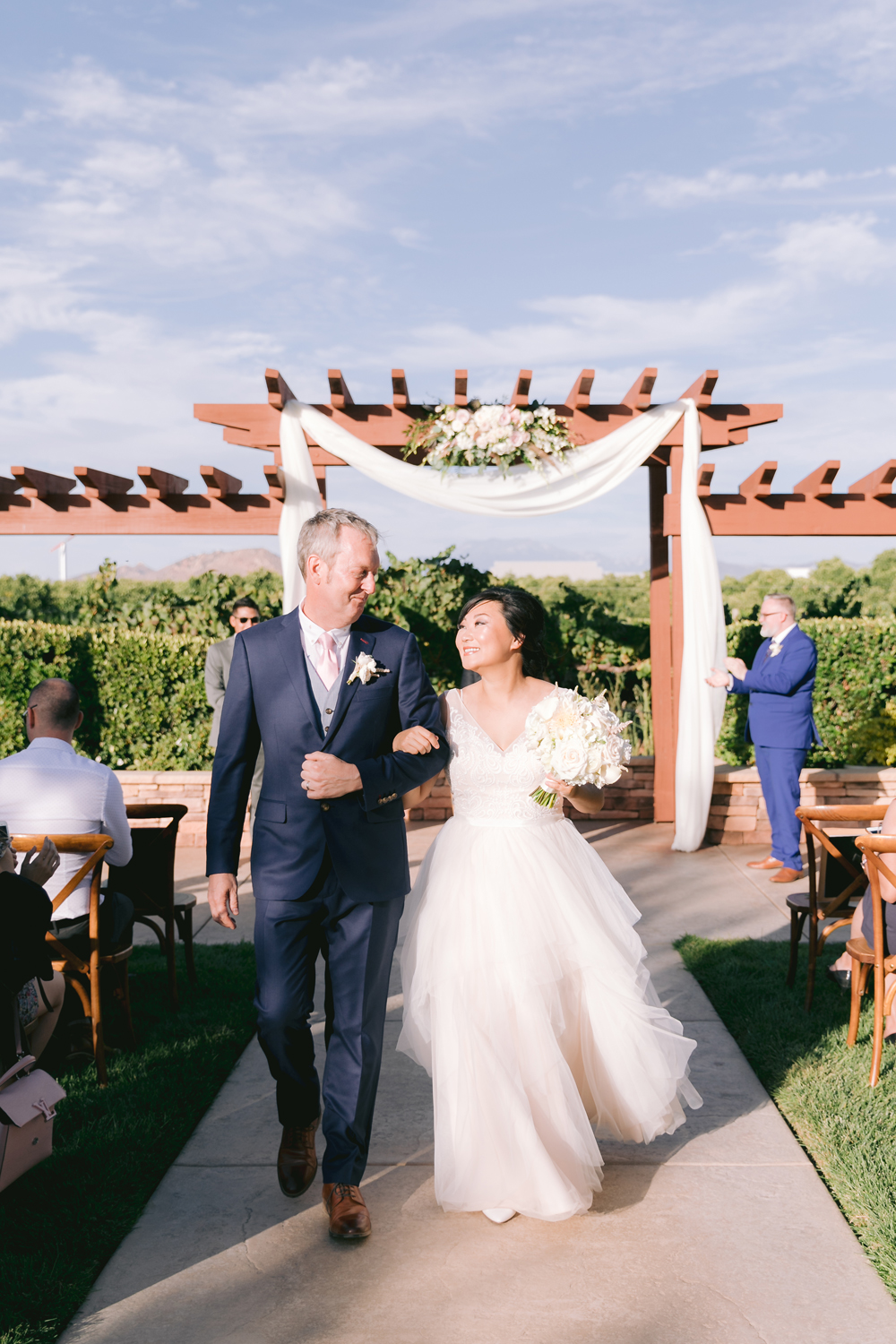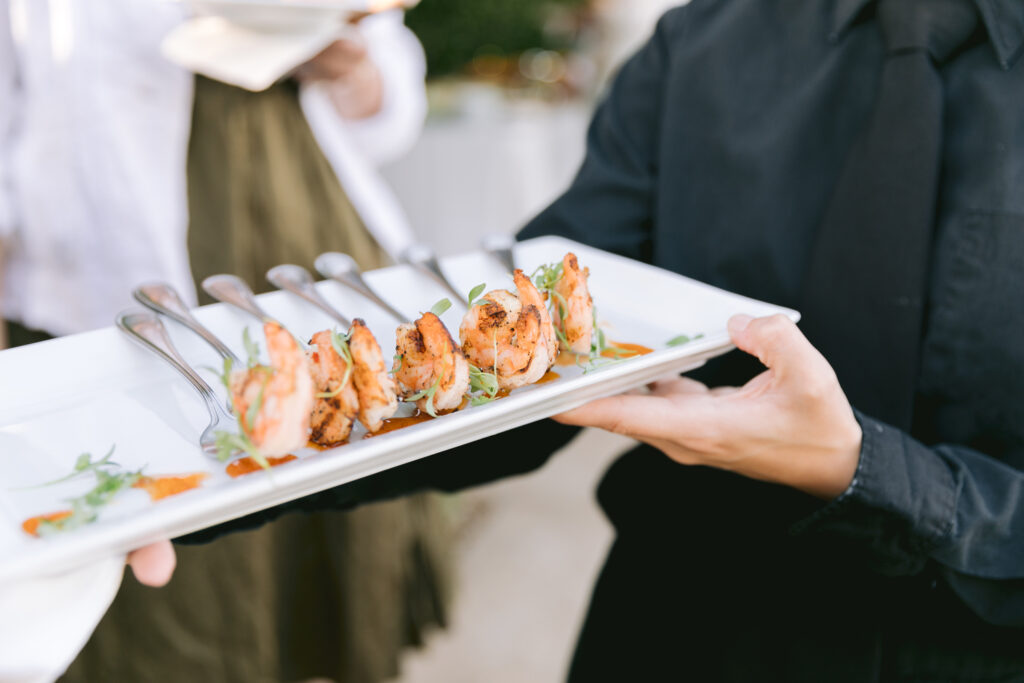 This was my first time shooting at Wiens Family Cellars, but I hope it's not my last! I love visiting Wiens during a Temecula wine tasting tour. Therefore, I've tried their famous "Big Reds" Refugio Cabernet Sauvignon, Chateau Grand Rouge, and sparkling Amour de L'Orange. During the ceremony and cocktail hour, the guests received these delicious beverages!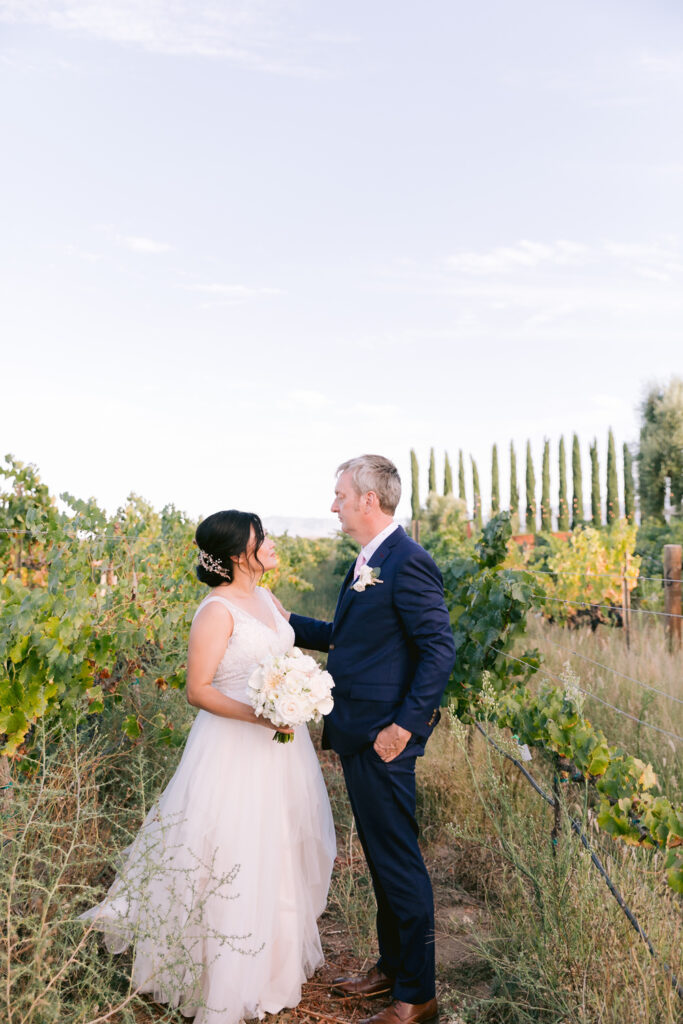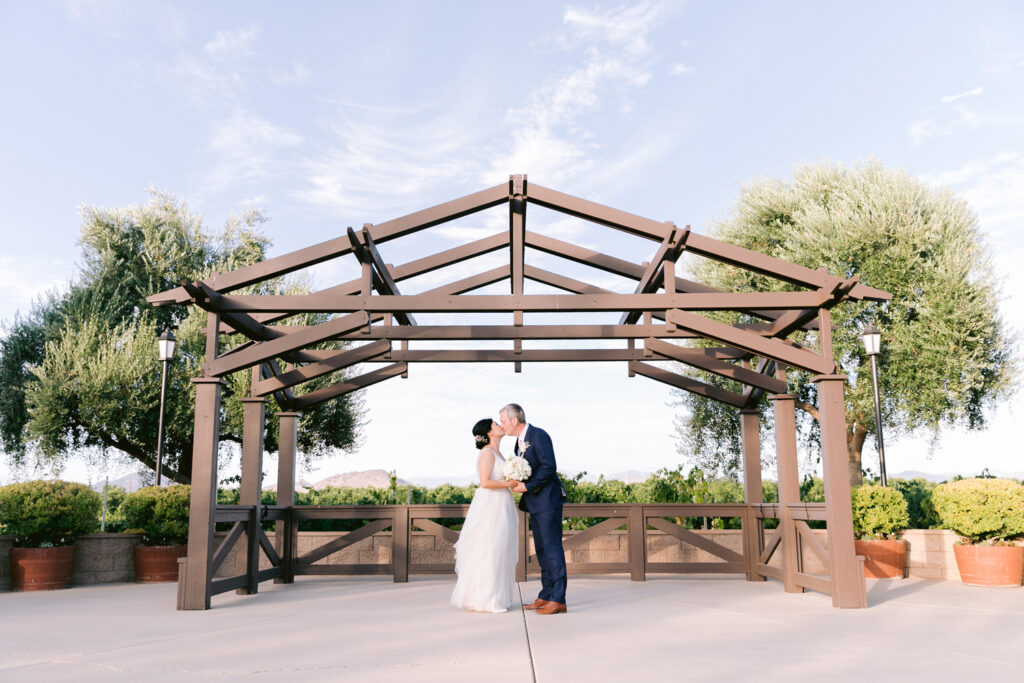 Their reception was inside the Barrel Room and it was really cool. It held enough space for Suelyn's and Jeroen's family and friends, who came from all over the world!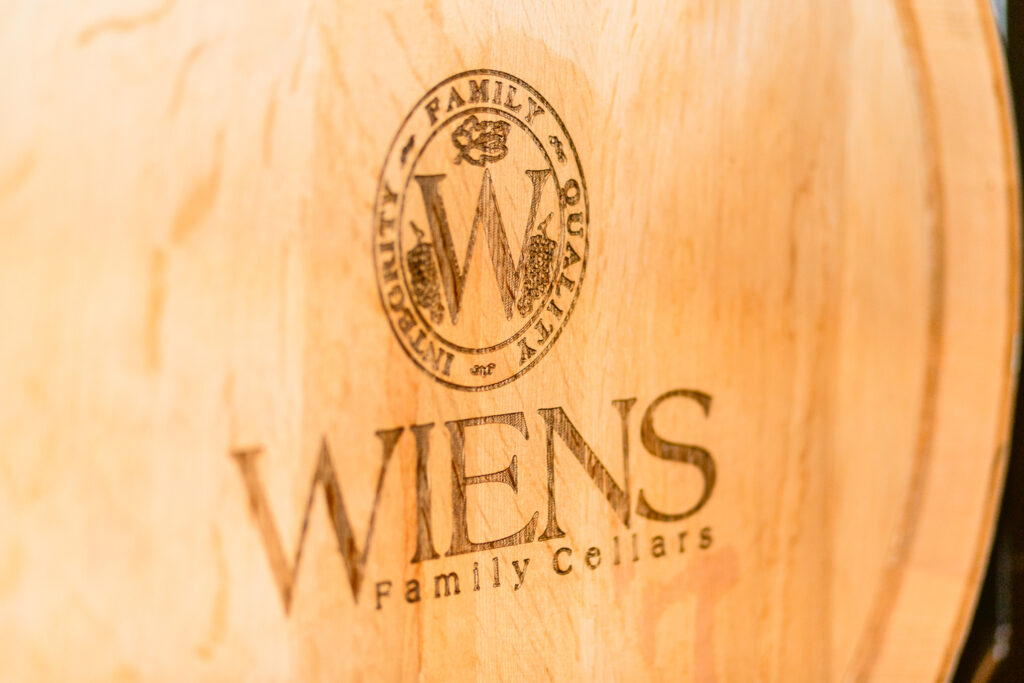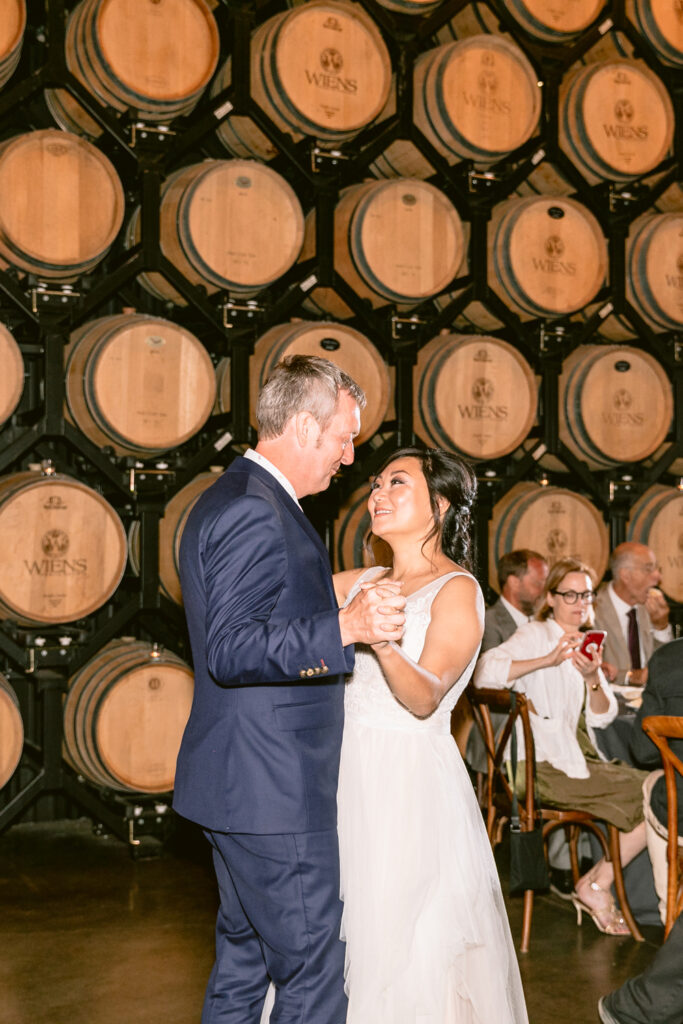 Vendors
Venue: Wiens Family Cellar| Dress: Watters | Makeup: Makeup by Chisu | Hair: Knight & Veil | Florals: Social Flowers| Cake: Elegance on Display