I don't get too many high school sweethearts inquiries, but I always envy their romantic stories! Nicole and Greg are one of those couples that are just so sweet, and truly care for one another. Their lush forest engagement session was an absolute dream to photograph, and they are so comfortable with each other on and off camera. Read on and gush at their cute story and the romantic lush forest engagement at Carbon Canyon Park.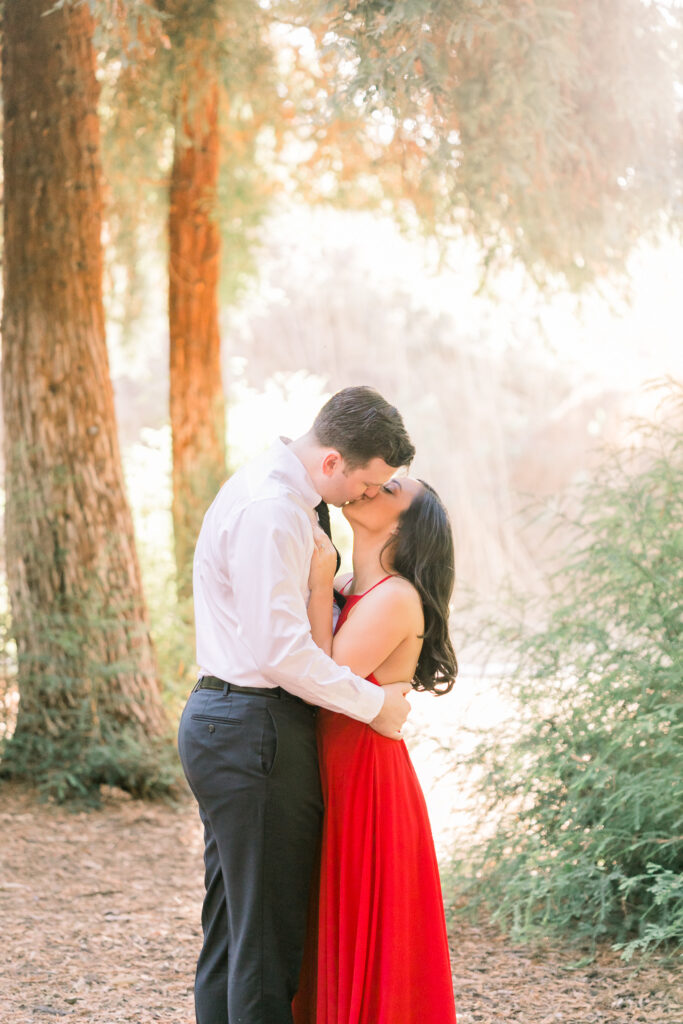 Nicole and Greg met freshman year in high school, and they both swam and played water polo. As Nicole puts it, "we mostly saw each other during swim season, and we would often see each other on the pool deck, but a lot of our interactions were before races. We would laugh and joke before races (even though he was a bit shy then). Although we both had crushes on each other we never dated and went our separate ways for college. Eventually, fate would have us meet again six years later, a birthday text turned into a date, a date with margaritas turned into many dates, two single people became boyfriend and girlfriend and then we found ourselves inseparable."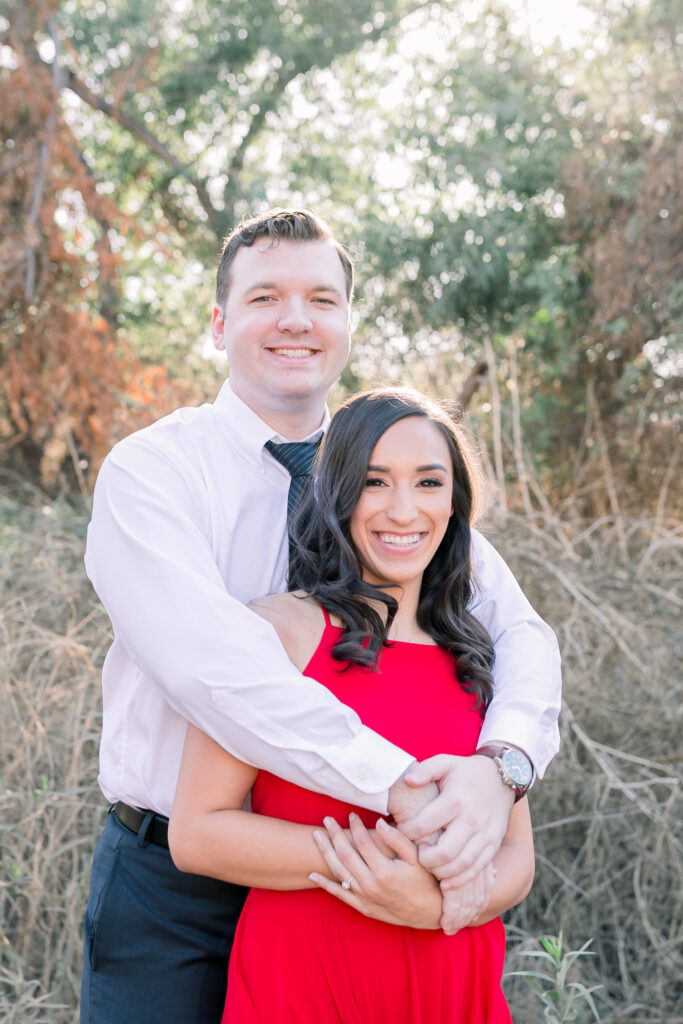 For their engagement session, Nicole and Greg wanted to have a Pacific Northwest forest vibe, complete with lush trees and a magical forest setting. When I suggested Carbon Canyon, the two put on their hiking boots and hiked along the dusty trail to the redwoods. Not pictured above are the hiking boots these two were wearing!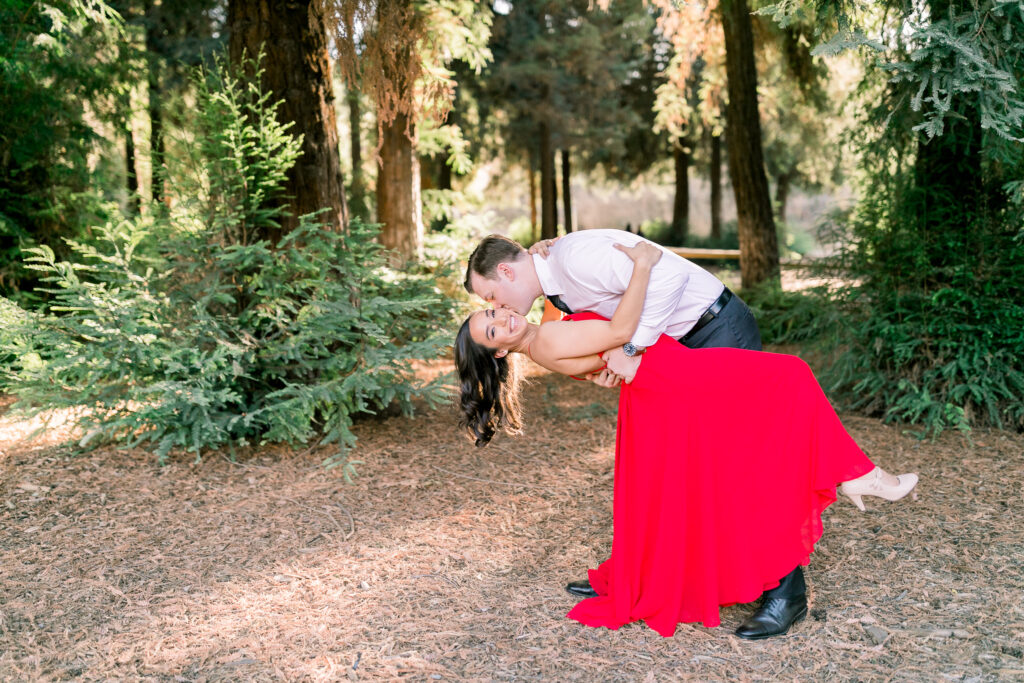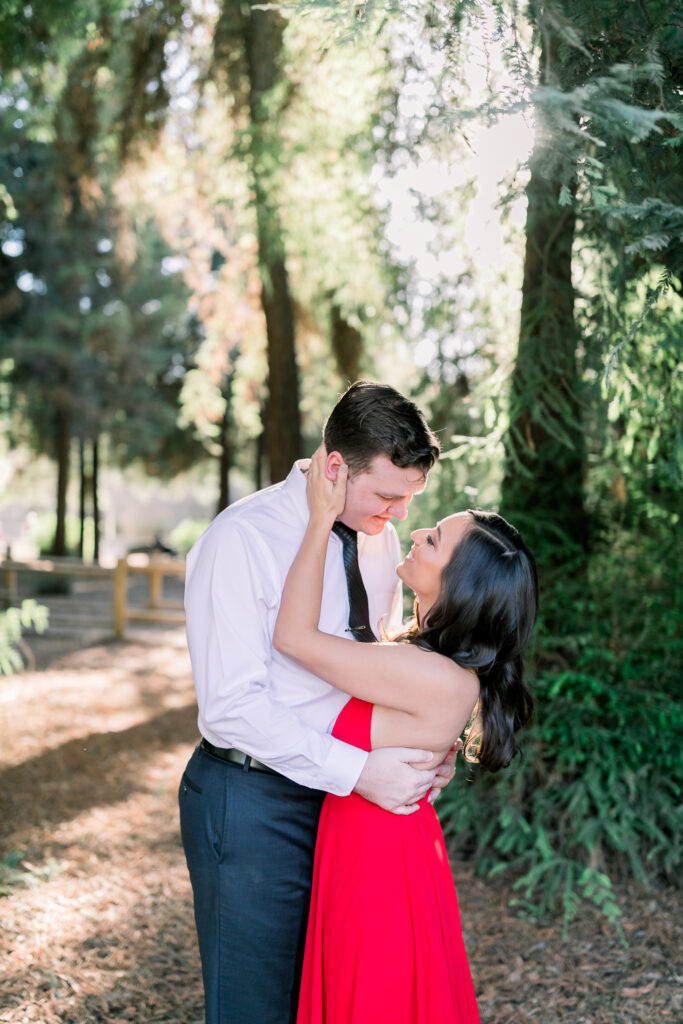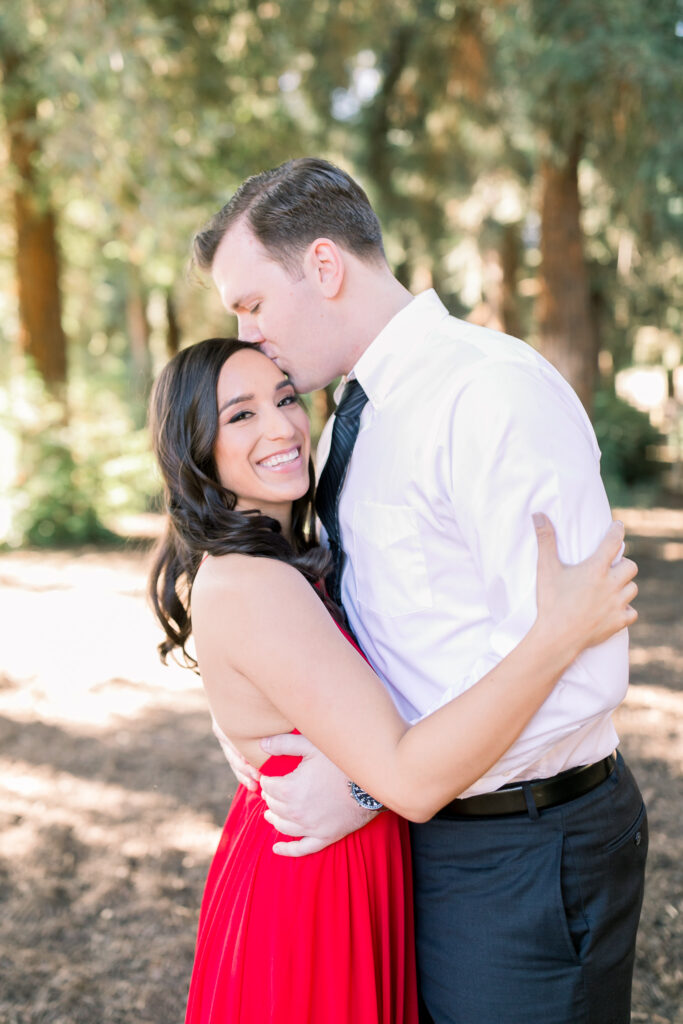 How He Asked
Greg and I had decided to go out to Laguna Beach before we both returned back to school after a summer break. We planned to have a fun beach day (swimming of course), maybe walk around, and go out to dinner. We had amazing pizza at a local restaurant when Greg suggested we keep the fun going and go to a local park to watch the sunset.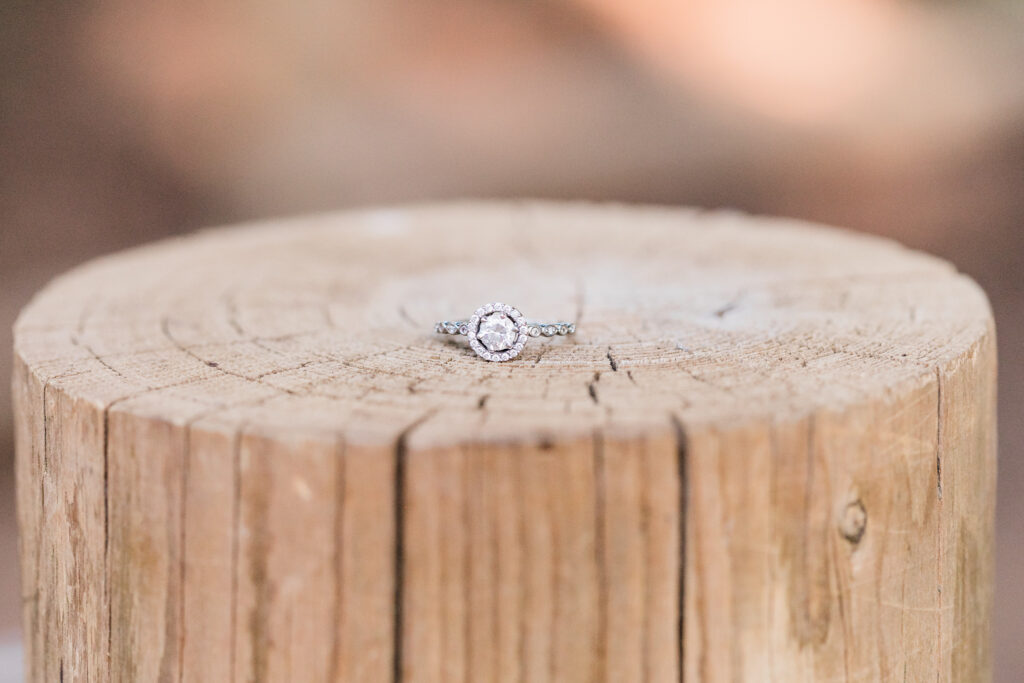 Greg and I found ourselves at Crescent Bay Point Park in Laguna. The views were absolutely amazing! It was up above the ocean, you can see the sunset perfectly with tons of greenery.
We watched the waves crash below us, and at that point Greg positioned himself behind me and said my name. I turned around and he was on one knee with a beautiful ring and he asked me to marry him. I immediately cried of course and said: "yes, a million times yes"! It was perfect for us! With he water behind us, the sun setting, and the fact that it was just an intimate moment between us.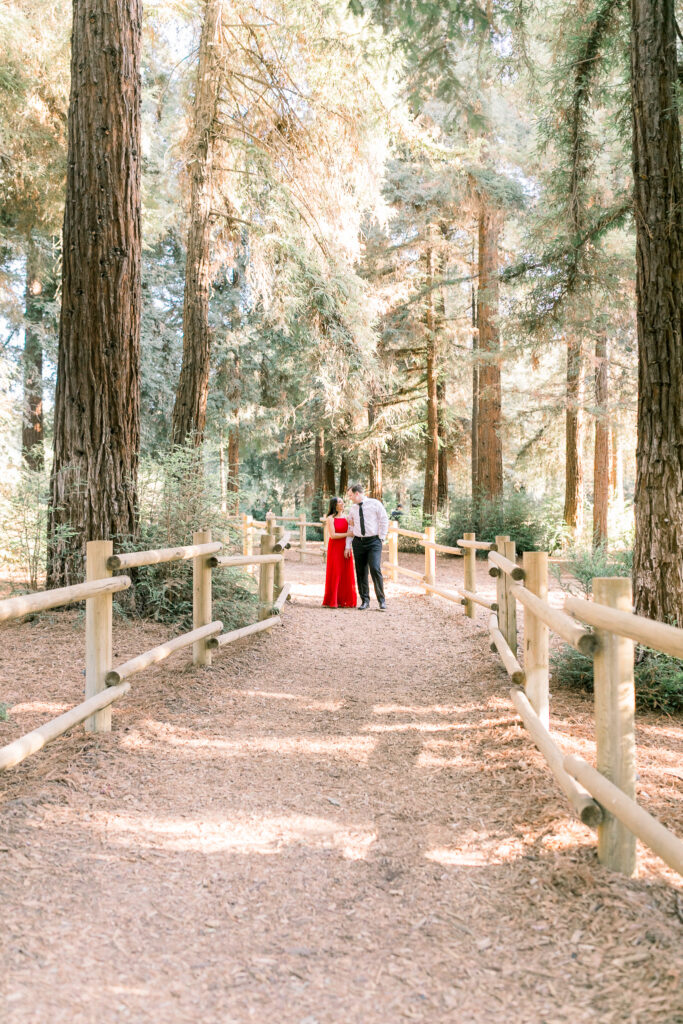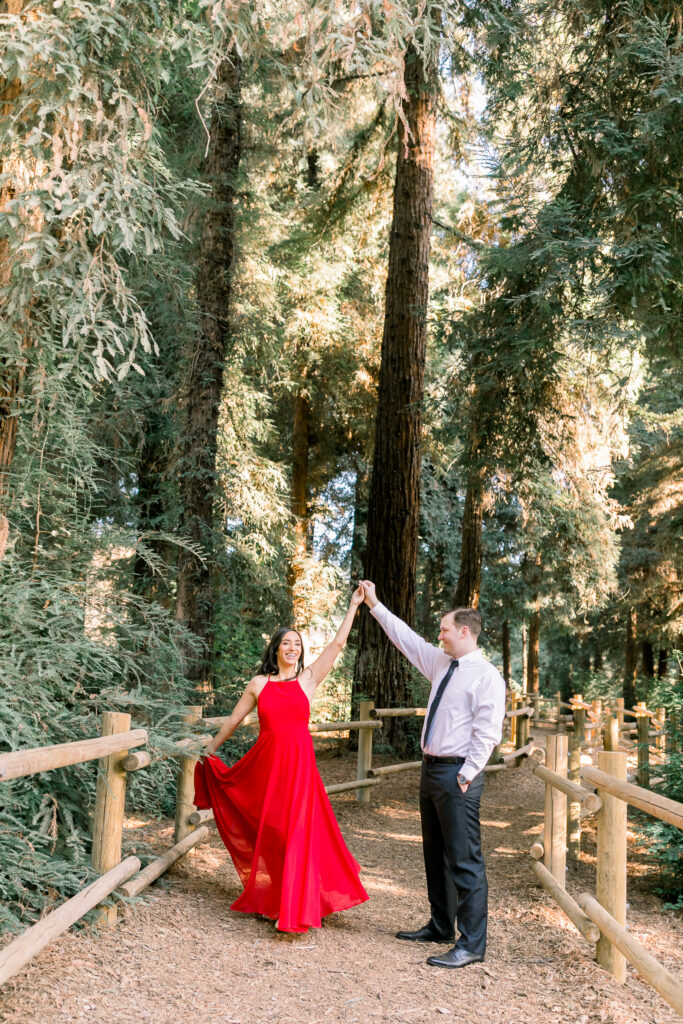 We photographed the luscious forest vibe for their engagement session. Luckily, we also captured a more California vibe with this gorgeous dry grass field. I convinced Greg and Nicole to stop and take some more engagement photos. I wanted to capture Nicole and her gorgeous red dress for her own portrait. The dress popped against the dry grass, and I couldn't have asked for two better models!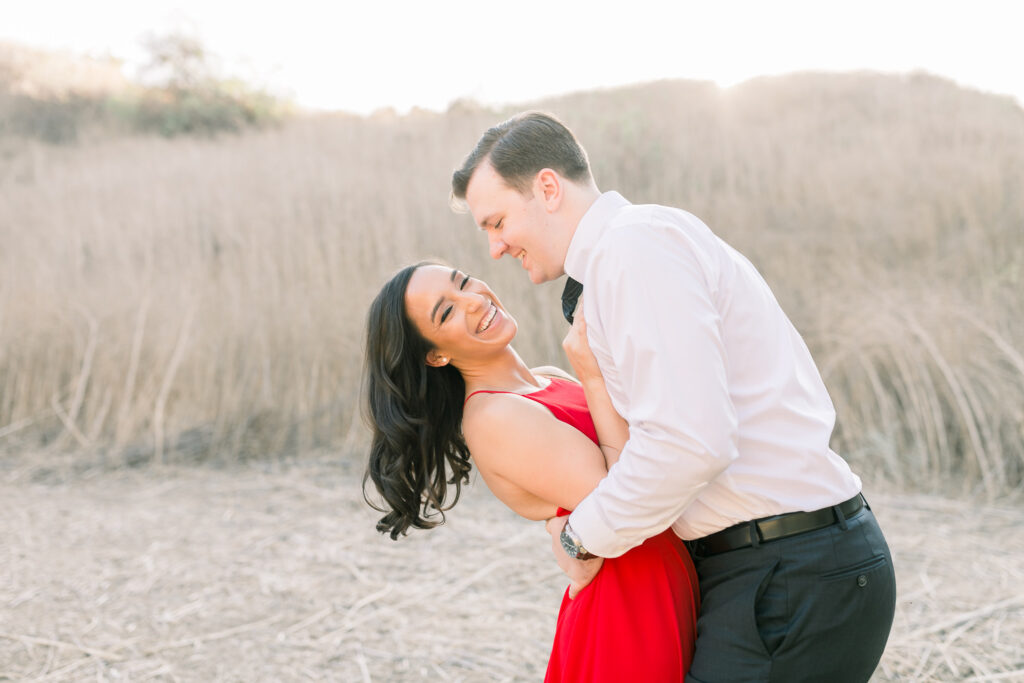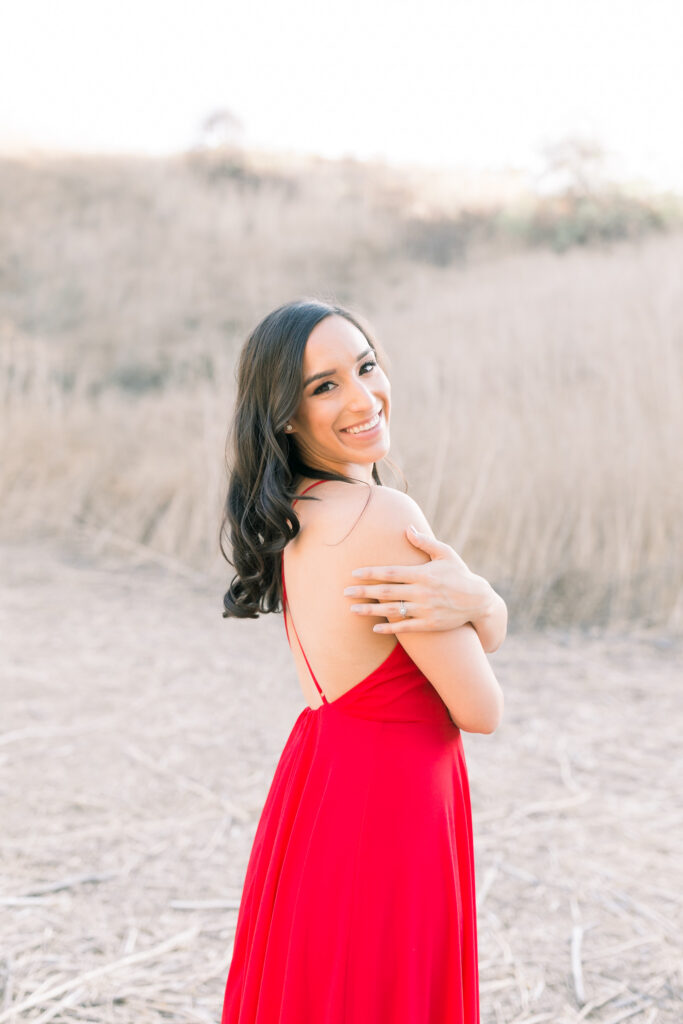 Sunset at the lake in the park offers a picturesque ending to this amazing engagement session!