Didn't get the best beach wedding photos on your wedding day? Do a bridal session instead, even if you didn't have the perfect beach wedding.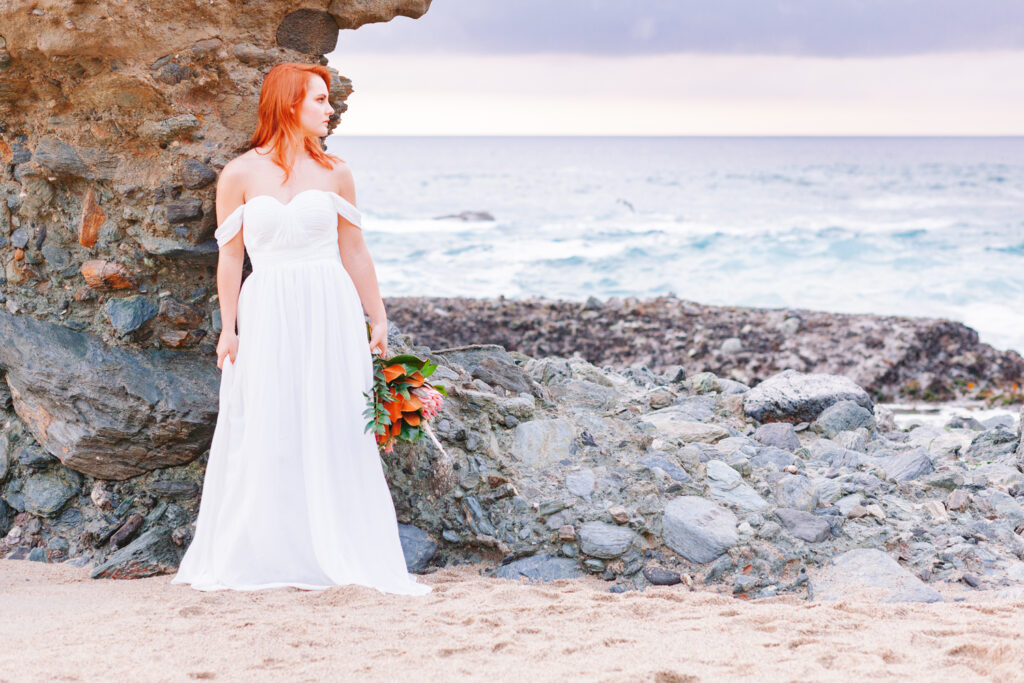 Tricia's beach bridal session was in Laguna Beach. She drove all the way here from Indiana and slipped right into this beach like a dream. I still can't believe she's not a professional model. And I also can't believe the amazing light we got in California in January! Laguna Beach is seriously the best. Even if you didn't get married at the beach, you can schedule a bridal session to get the best beach wedding photos!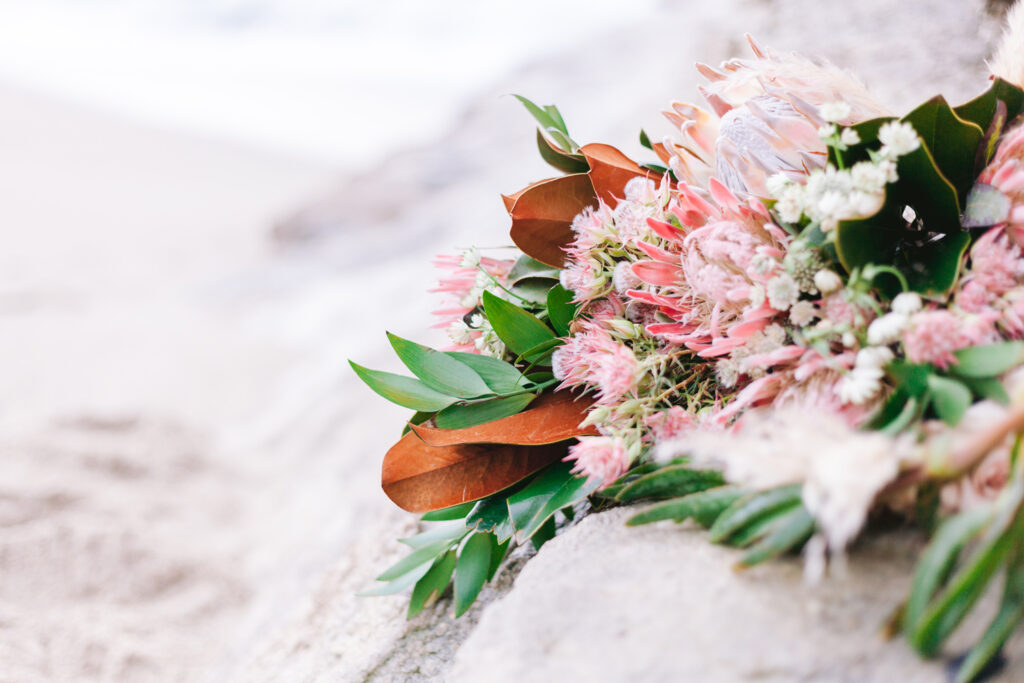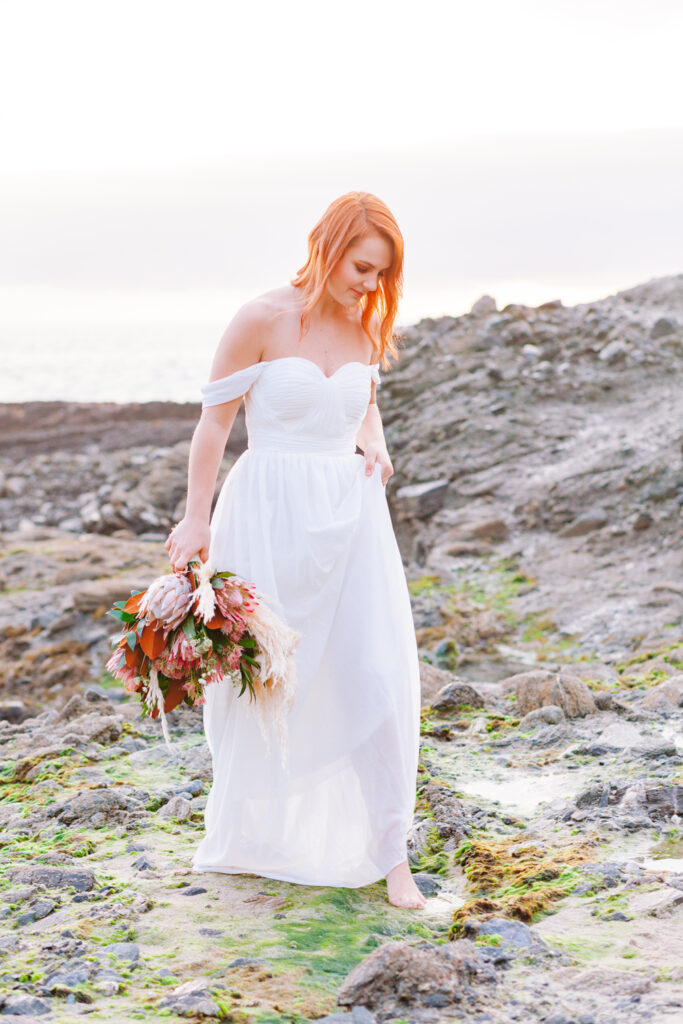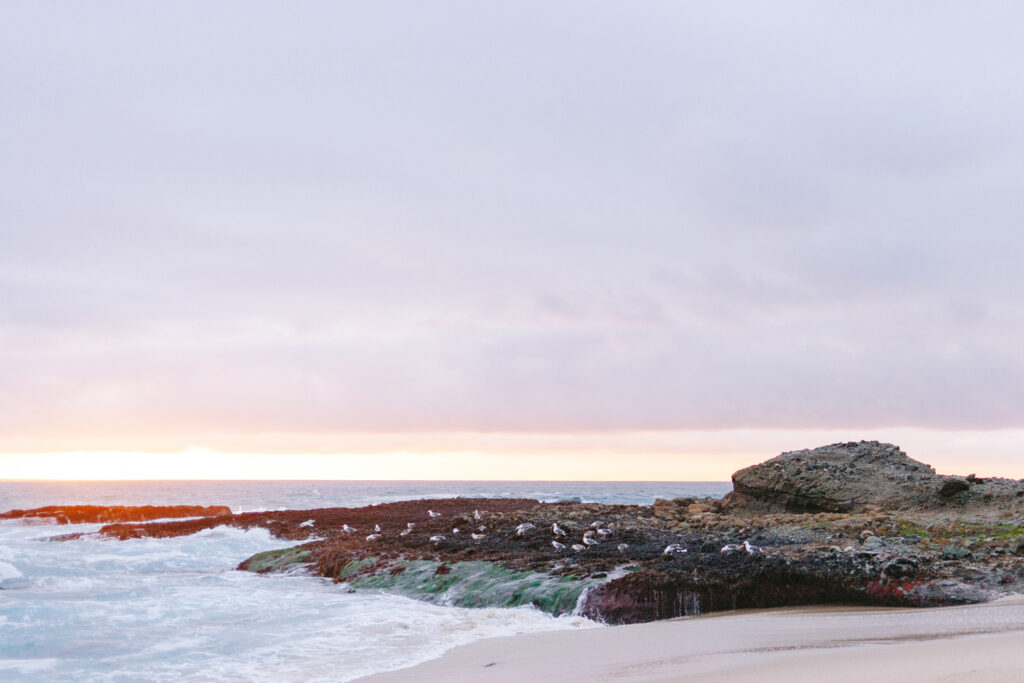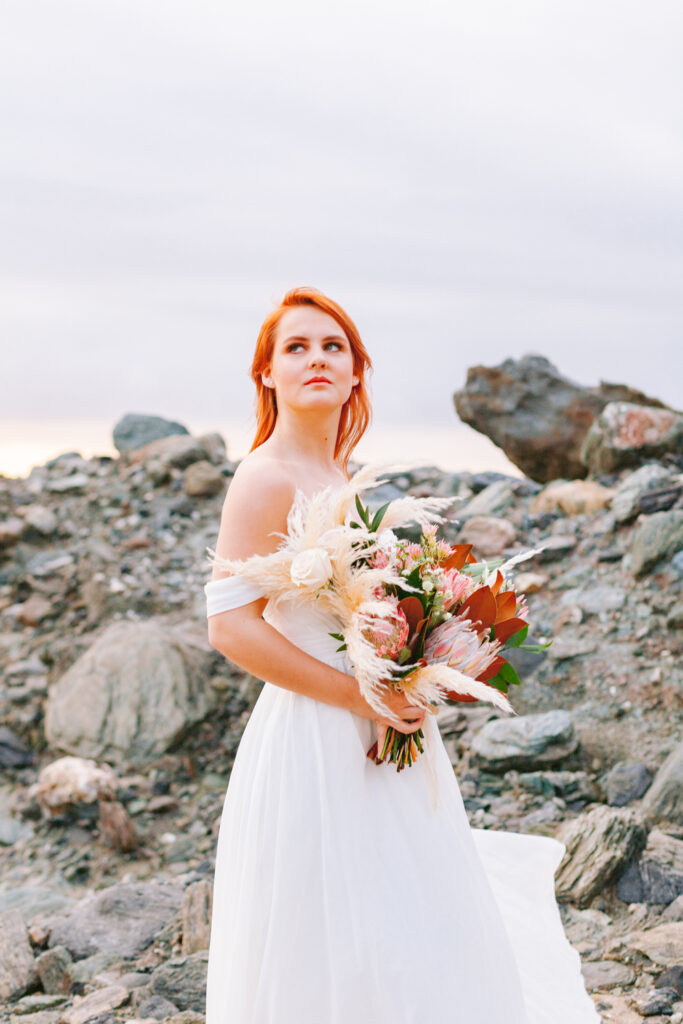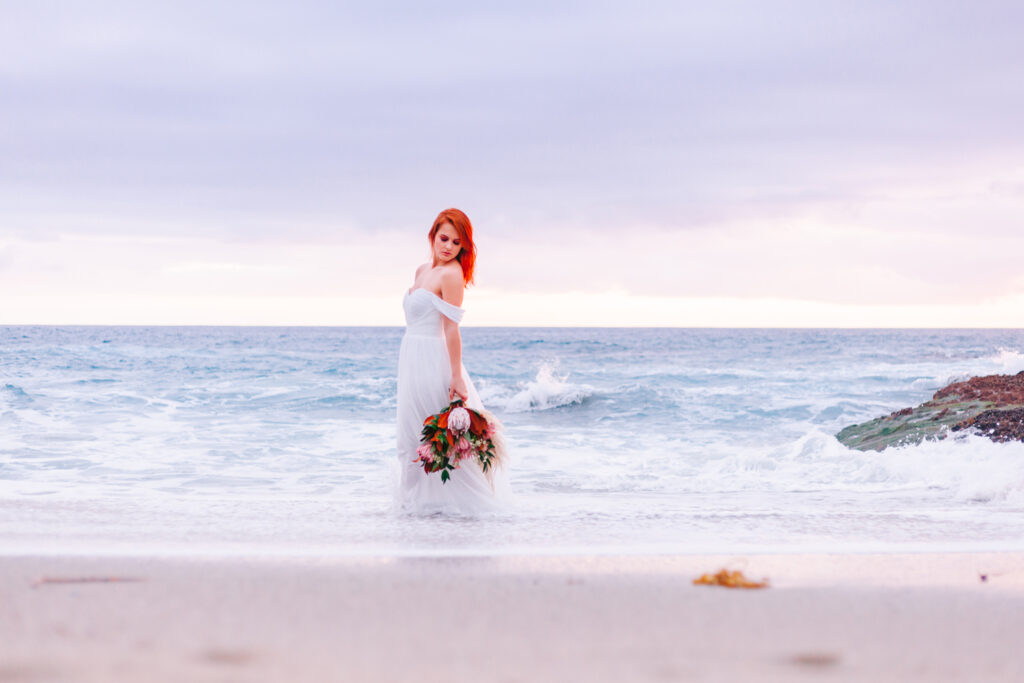 We really lucked out with this beautiful sunset for her beach bridal photos. Tricia arrived a little bit late, luckily we still had about 30 minutes left of sunlight. And the colors in the sunset completely made up for the time delay.
One thing I realized is to make sure you're okay with messing up the dress, and that the dress should be lightweight. Any portrait sessions that involve the beach and going in the water can ruin a beautiful dress if you're not prepared for it. It will get dirty so it's good to not overspend buying your beach wedding dress. You can also forget about your wedding shoes for the beach. Going barefoot is highly recommended!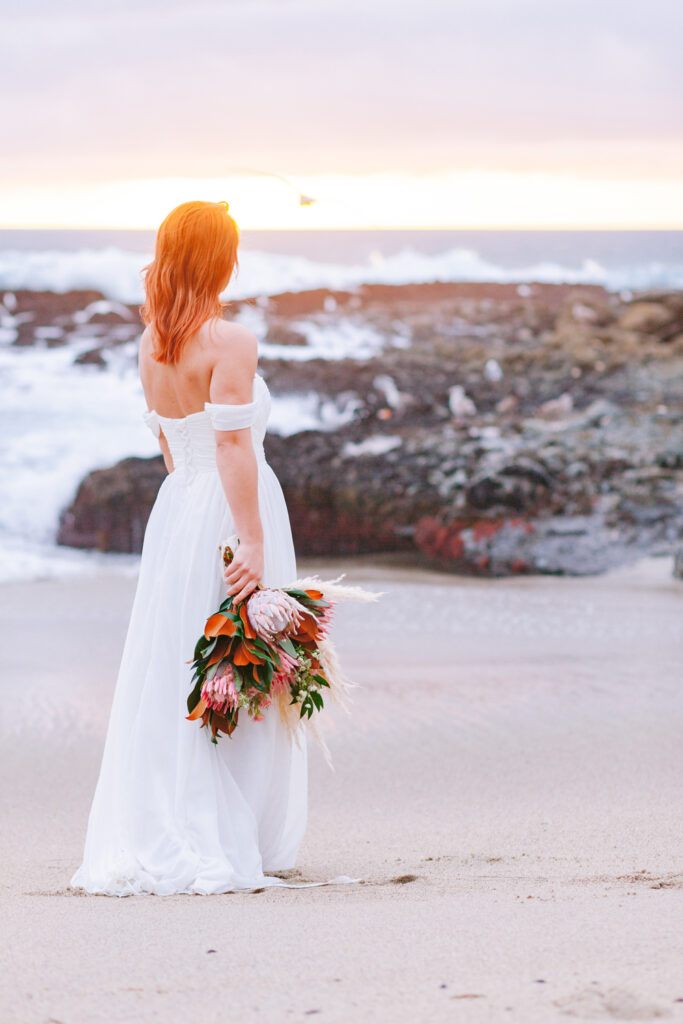 Tricia's makeup was done by Lip Glam Artistry and her flowers were by Bloom and Blueprint.