When your significant other is a teacher, you get the opportunity to do a fun, quirky classroom themed engagement session!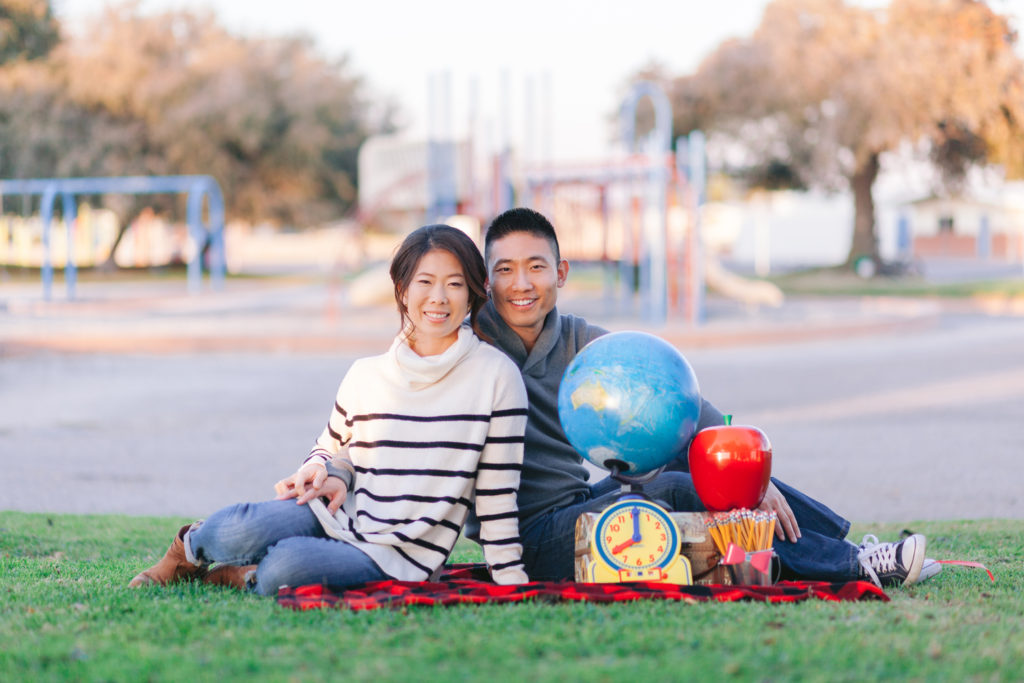 Jenn is a 2nd grade teacher so for her engagement session, she really wanted to involve her classroom and to play up the school theme. She browsed several classroom themed engagement session on Pinterest, and really wanted to incorporate her classroom and the school buses.
Jenn knew of a location where school buses were parked, but unfortunately it was locked up on the weekend. However, we luckily were able to use the two school buses on the outside to do our shoot.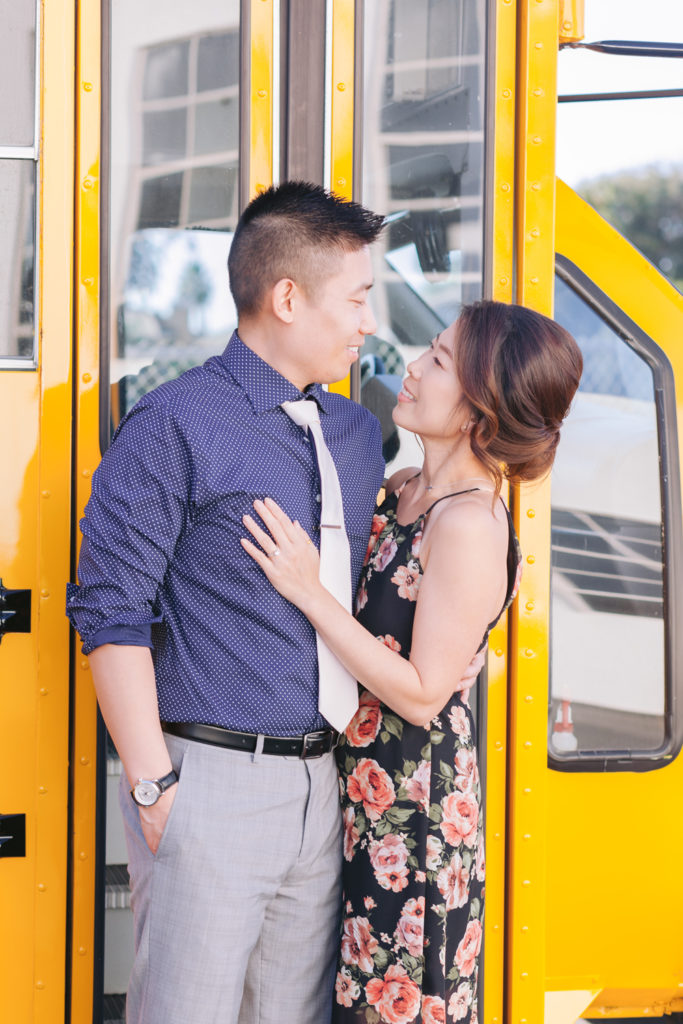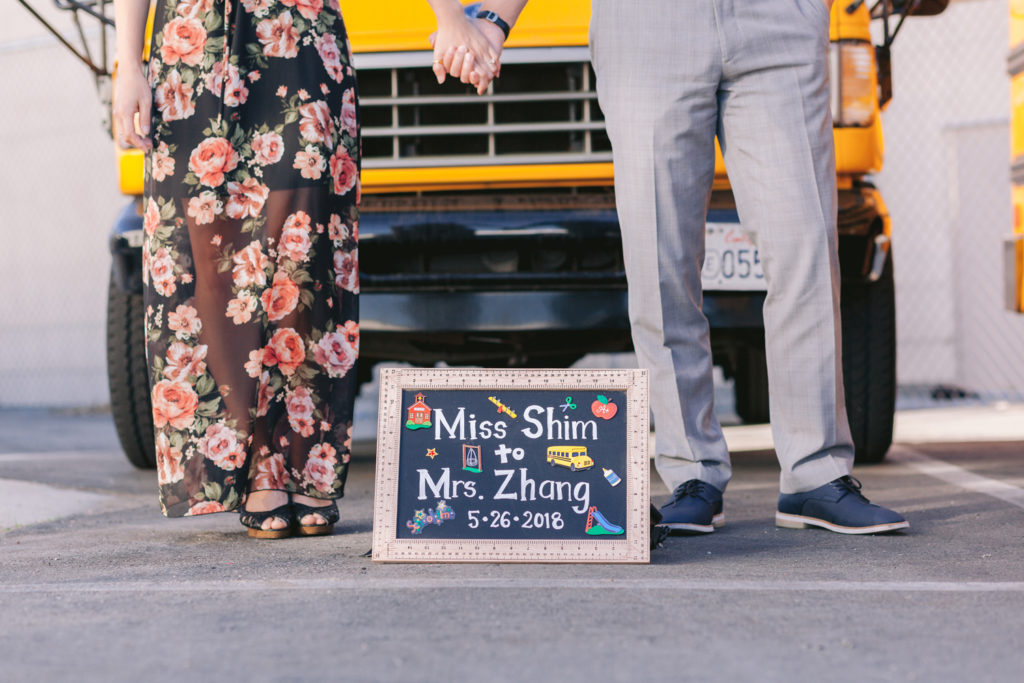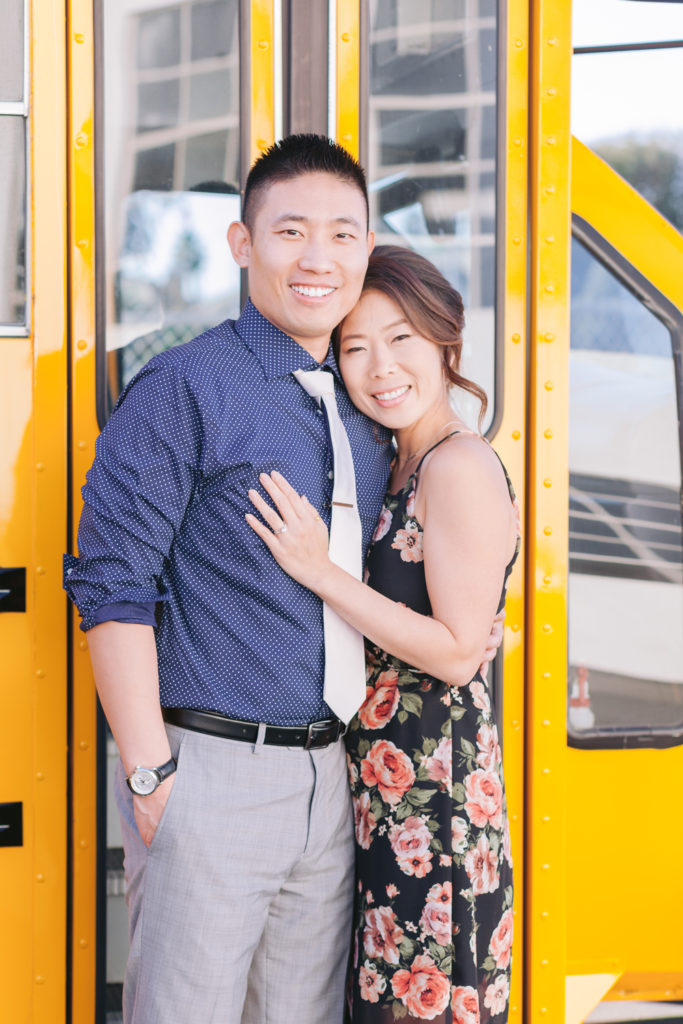 She wanted to take photos at the Huntington Beach High School stadium, but they had a game going on that day. We ended up doing the shoot outside the building.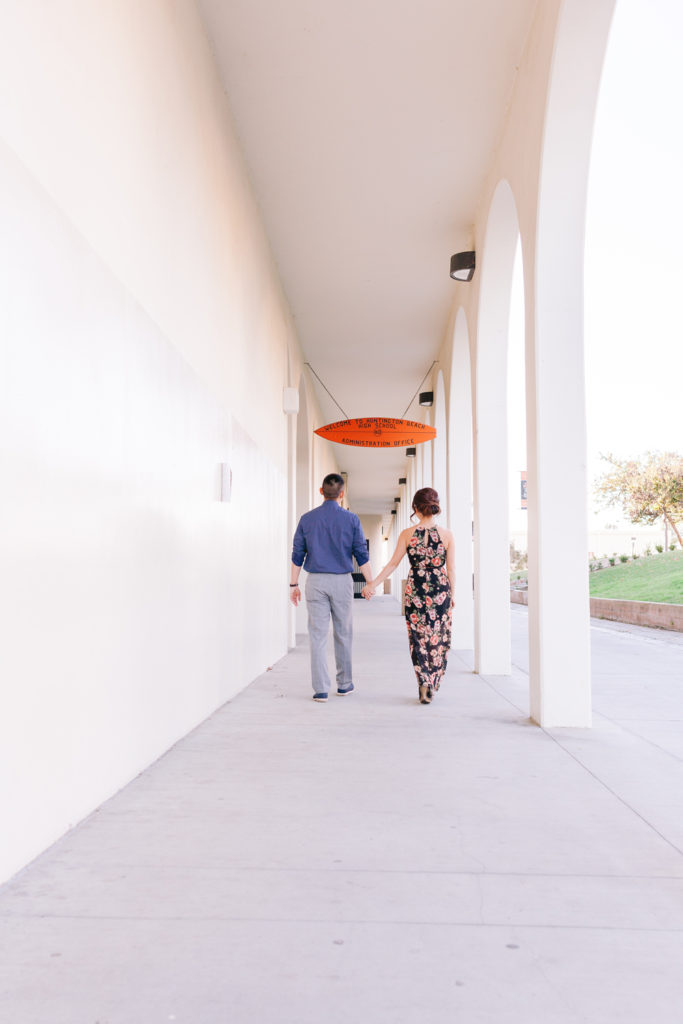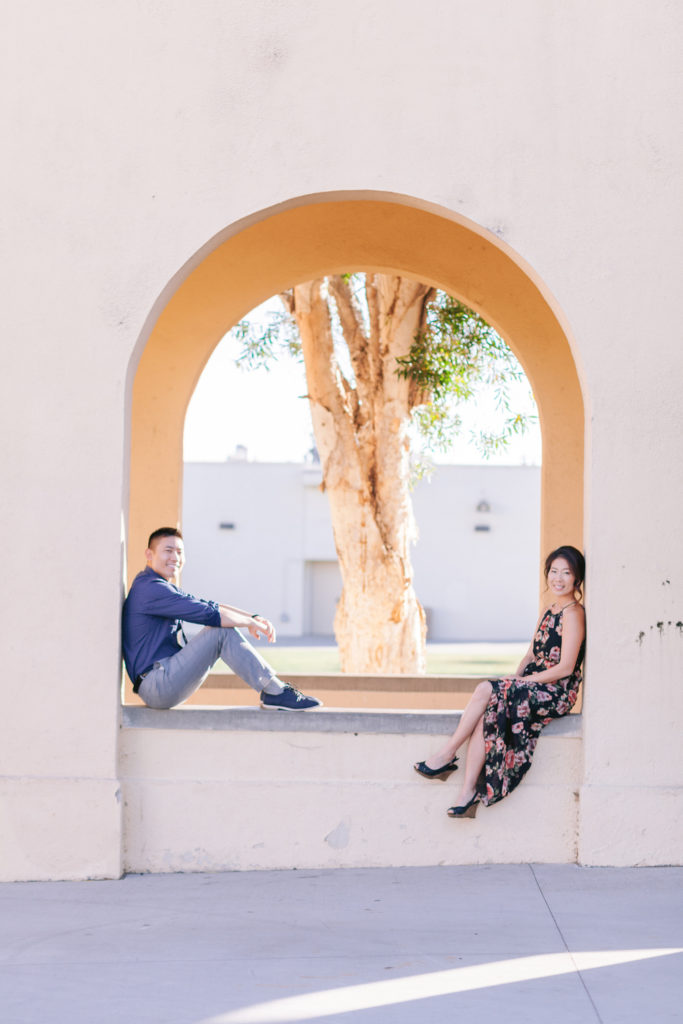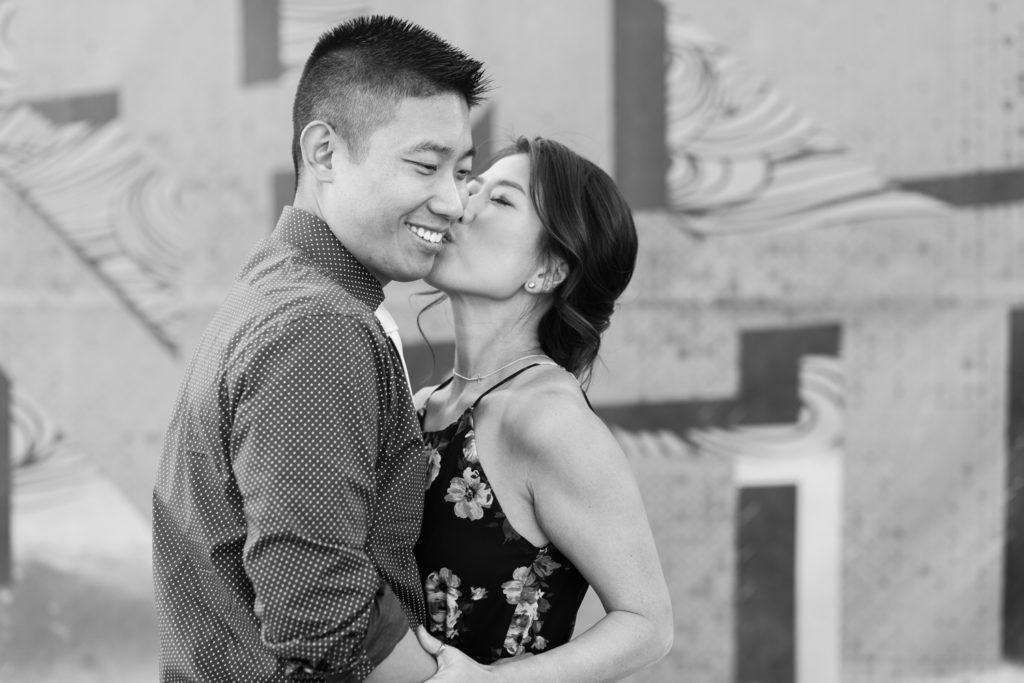 We also went to her classroom at Eader Elementary for a classroom themed shoot. I had tons of fun capturing their special time together.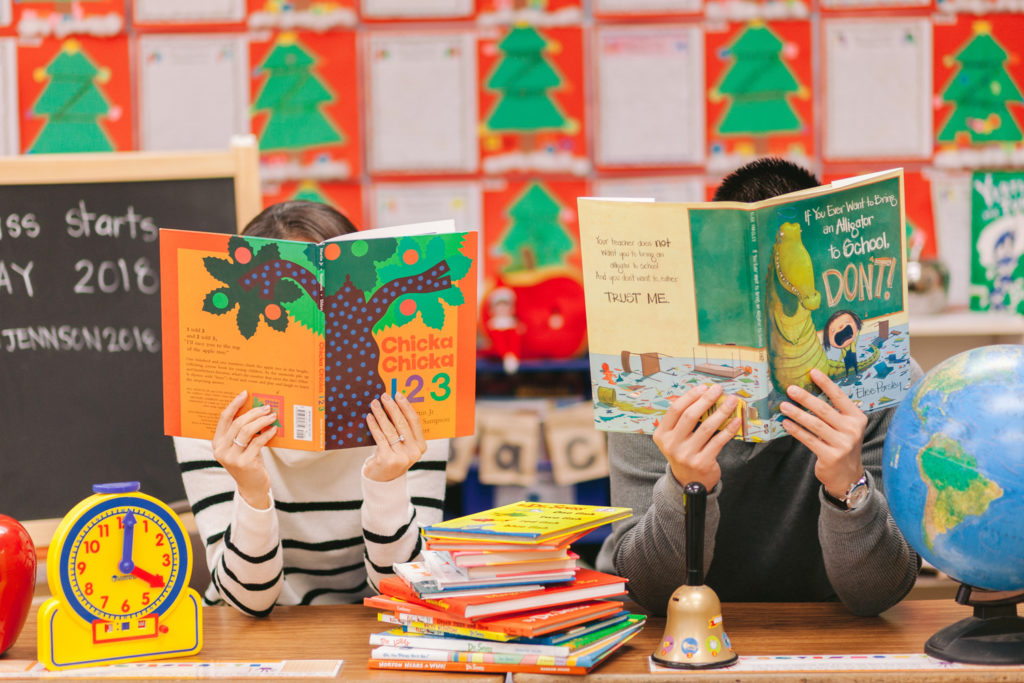 It was really sweet to see how much Johnson loves her and instead of getting upset over our bad luck. He was so encouraging and put up with all these location mishaps!