I love wedding details, and over the years I've started to accumulate quite a collection of items that have been proven to be useful and beautiful for my couple's weddings. Here are just the essentials to my wedding styling kit.
What is a Styling Kit?
A styling kit is basically my box of essentials that I carry with me to style wedding detail photos. Photographing details before the start of the wedding day is the perfect opportunity to tell the story of your love, and to set up the mood for the rest of the day. My styling kit allows me to support my couples in creating beautiful wedding details images. Below are some of my essentials.
Neutral Styling Board
Many rooms or suites often have colors that do not match the colors of the wedding I am shooting. This is where a neutral styling surface can save the day! I usually have a few styling board with textured canvas or fabric canvas, and marble table tops. These are a wonderful way to create a cohesive look to wedding details.
Fabric
I carry these different fabric in case I need to use them to add dimensions or when I want to go for a more "loose" style kind of flat lay.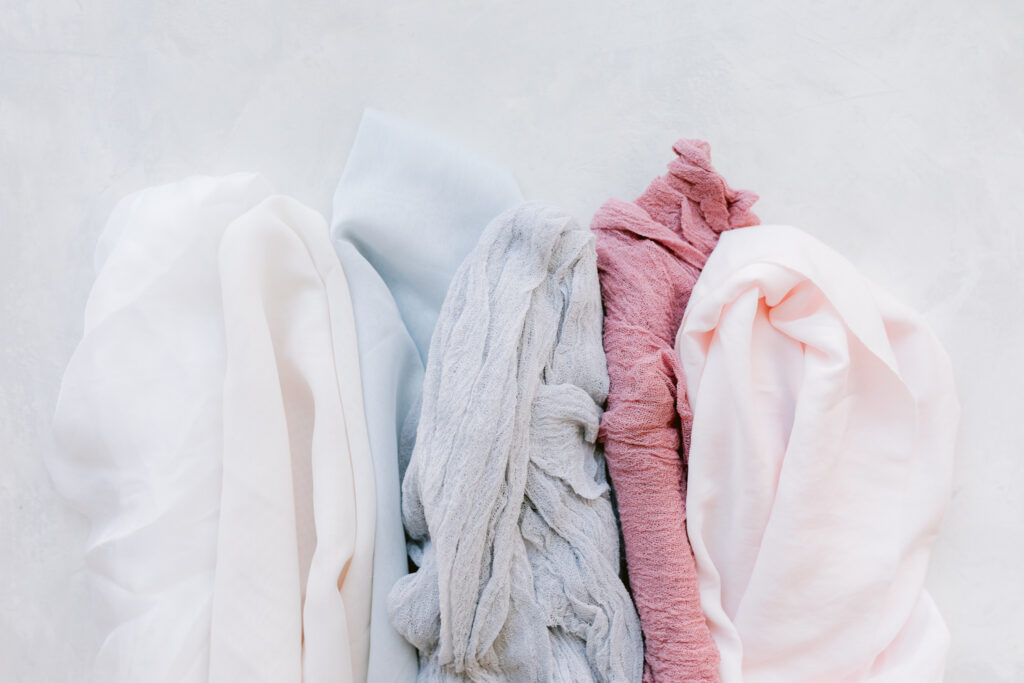 Ring Boxes and Trays
Ring boxes and trays are the perfect way to showcase jewelry such as your engagement ring, wedding rings, necklaces, bracelets, earrings, and even hairpieces. I have a variety of colors and shapes, and am always purchasing new options.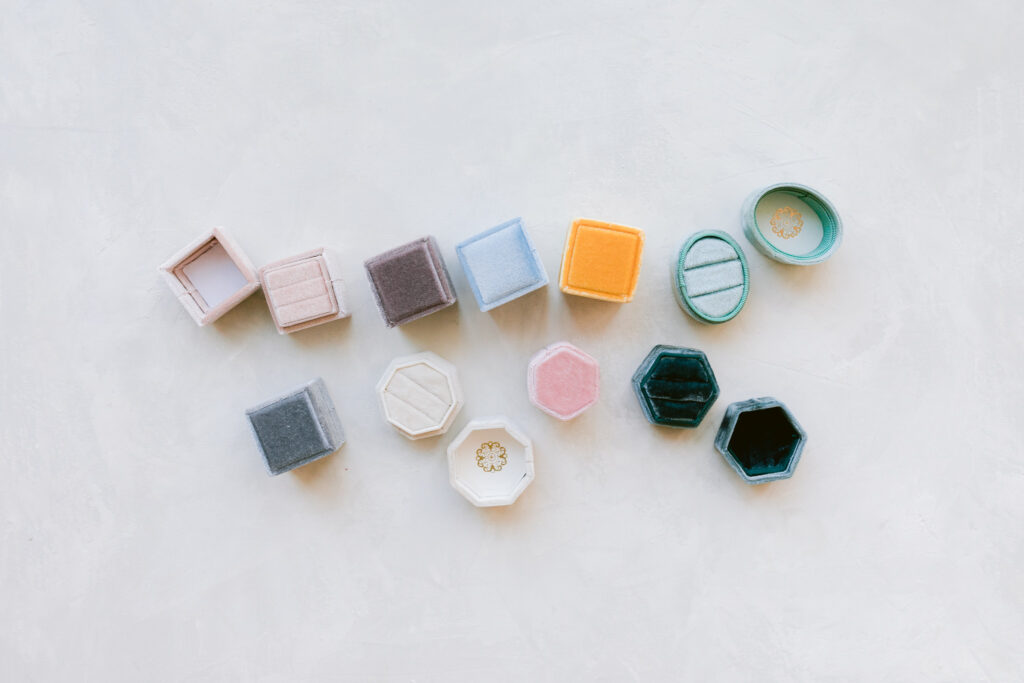 Styling Ribbons
I'm obsessed with pretty ribbons because they're probably one of my favorite things to add to enhance wedding details. It's the perfect accent to ring shots, invitation suites, or just to color match the bouquet and flowers. I have different colors and sizes, as well as textured in silk, linen, cotton, and suede.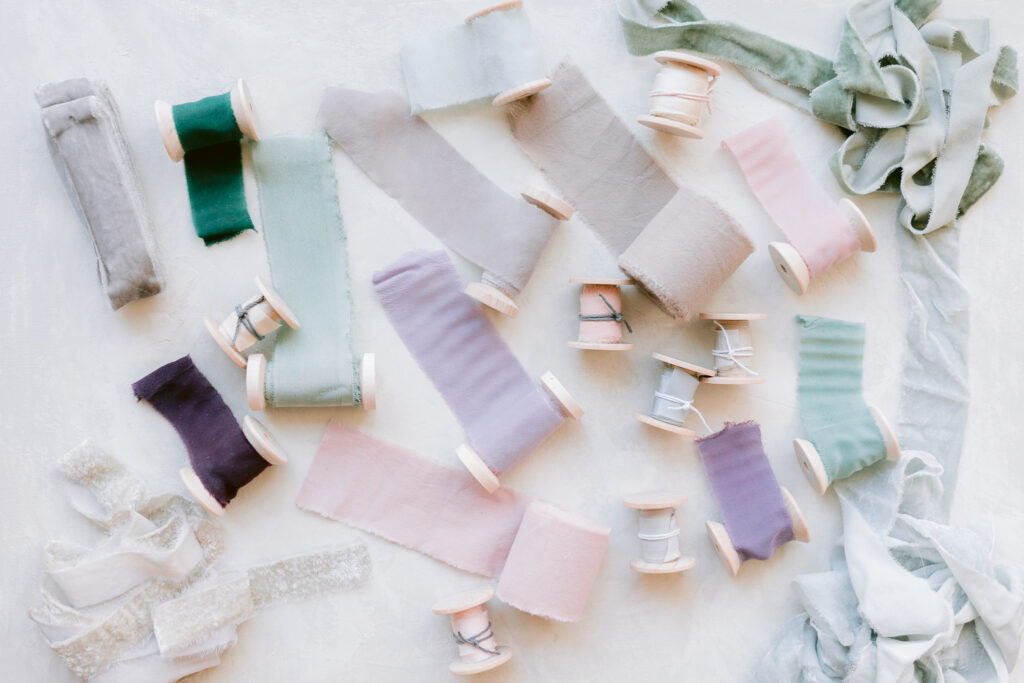 Acrylic Blocks
These acrylic blocks of different sizes, shapes, and depths help enhance your invitation suites. I've found that these blocks are perfect for adding depth to my styled images, and I've used these for layering invitations and paper goods to make them really pop!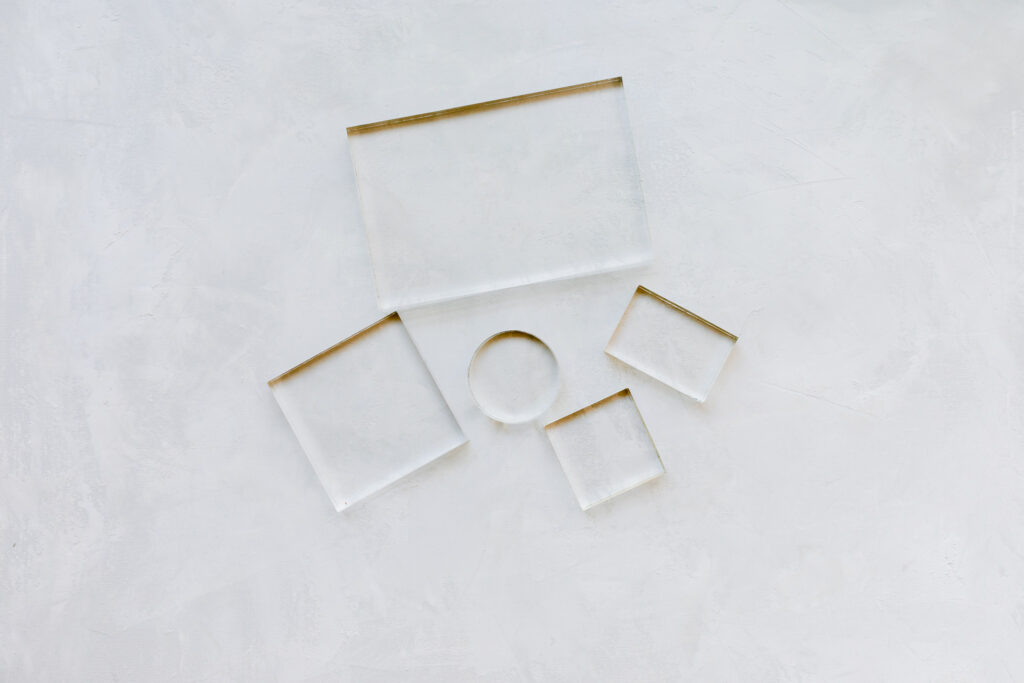 Stamps & Wax Seals
These vintage stamps are great to keep around to accent the invitations and the overall flat lay image. Sometimes my couples' invitation suites have wax seals, so I also include mine to add it to the flat lay.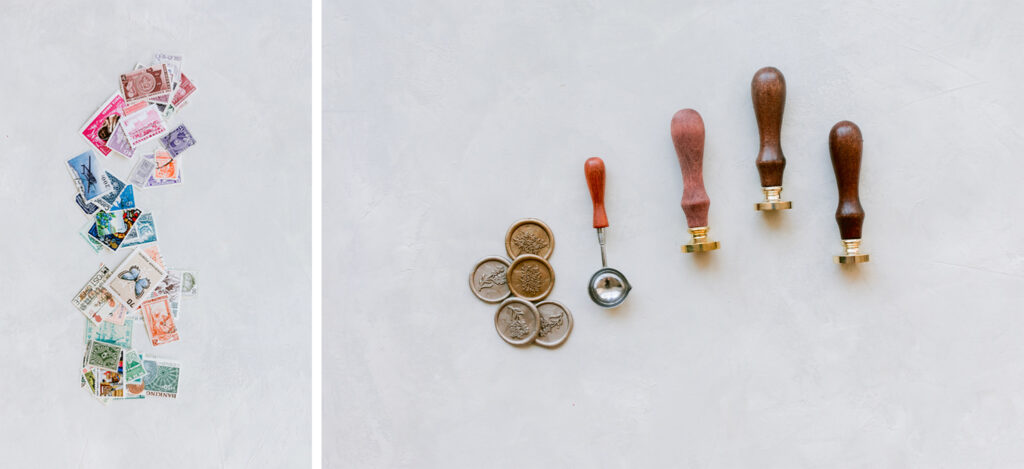 Hangers
I've found that the majority of brides don't have their own hangers for their dress, so I always have two different hangers to use to really showcase that gorgeous wedding dress!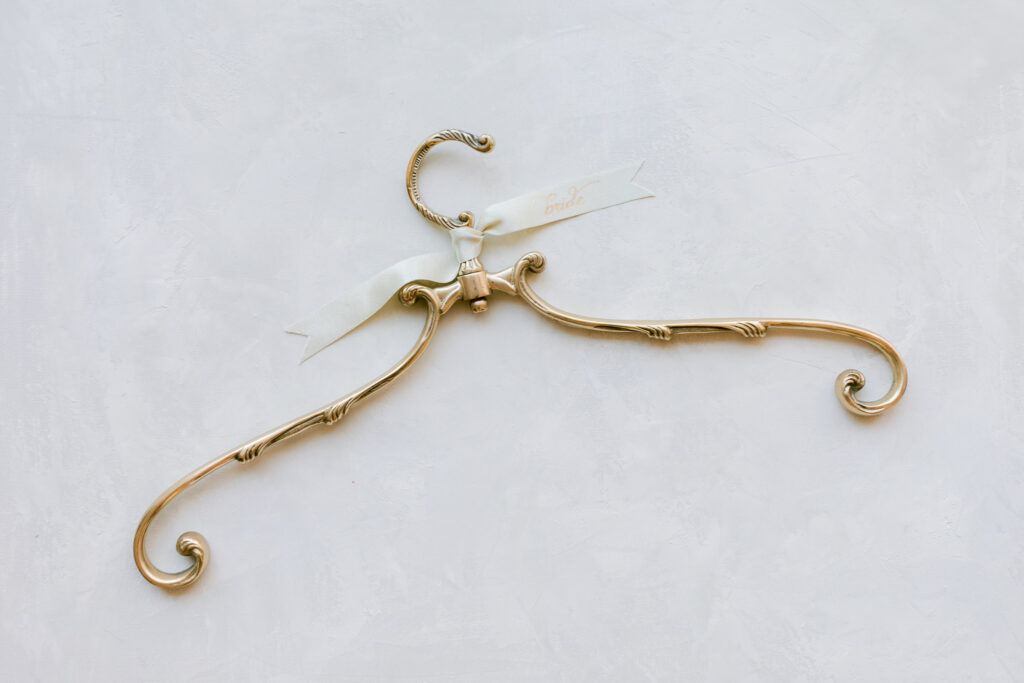 Extras
In addition to these styling staples, I also carry clamps, floss, dental wax, glue dots, command hooks, tape, and more recently, Super Glue! I use glue dots to hold details in place if it's windy outside or when paper or leaves don't want to lay still. I also use the dots to hold a ring in place if I can't get them to balance correctly. Sometimes there's no place to hang your dress, so the command hook comes in super handy!