Golden hour is the best time for any engagement session, specifically this one in the mountains at Coachella Valley Desert, Indio California.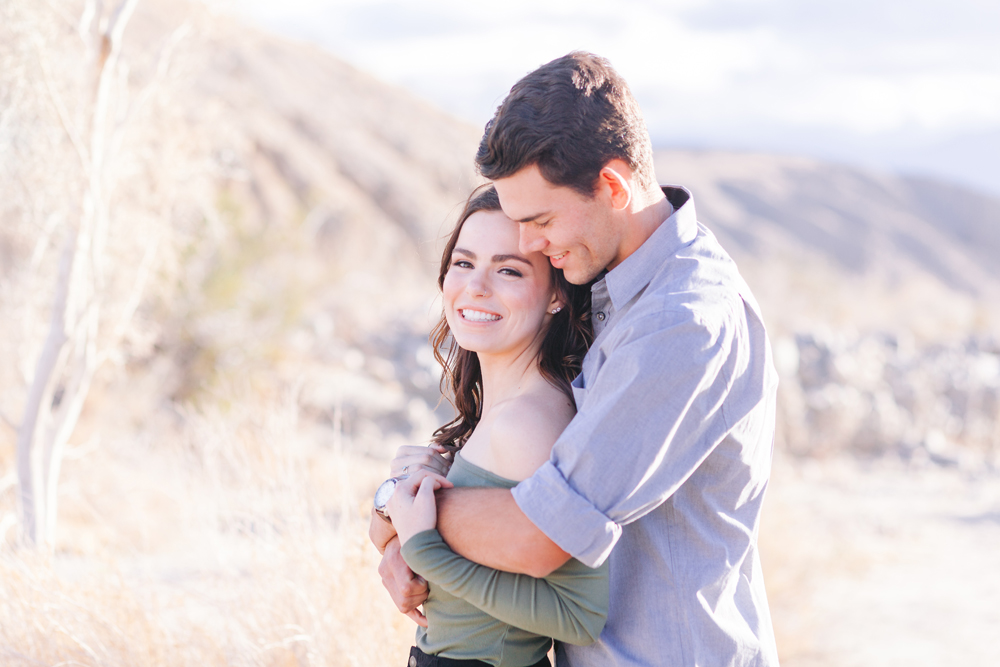 Keegan and Carter's wedding plans are still awhile away in the summer of 2019. Despite being engaged at such an early age, these two have a strong foundation deeply connected by their faith. I think it's great to see couples start their family earlier and earlier. I had the wonderful opportunity to photograph these two gorgeous people shortly after their proposal. Keegan and Carter live close by, so their Indio engagement session was local and truly unbelievable! We shot in the Coachella Valley, and had shades from the mountains around us. This gave us really good lighting throughout this mini session.
I loved Keegan's simple and chic outfit. And the fact that she and Carter kept the neutral tones, which really complimented the surrounding. I always remind clients to wear neutral clothing and stay away from crowded patterns. Additionally, the hat Keegan had on was a nice little bonus and gave us something to play with during the session. This Indio engagement session is my favorite since I loved the lighting and the natural mountain background.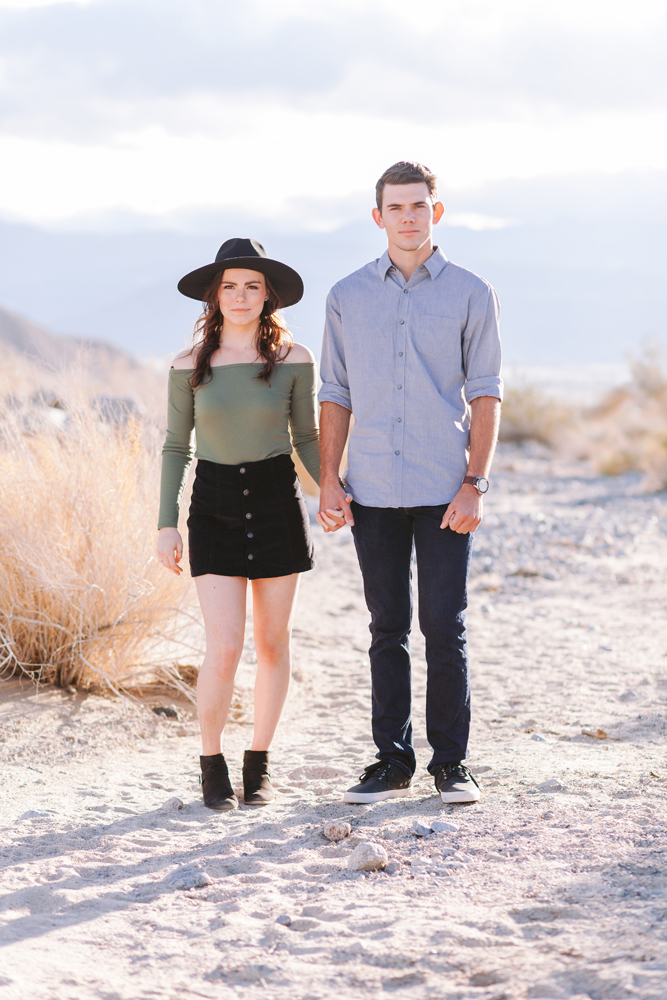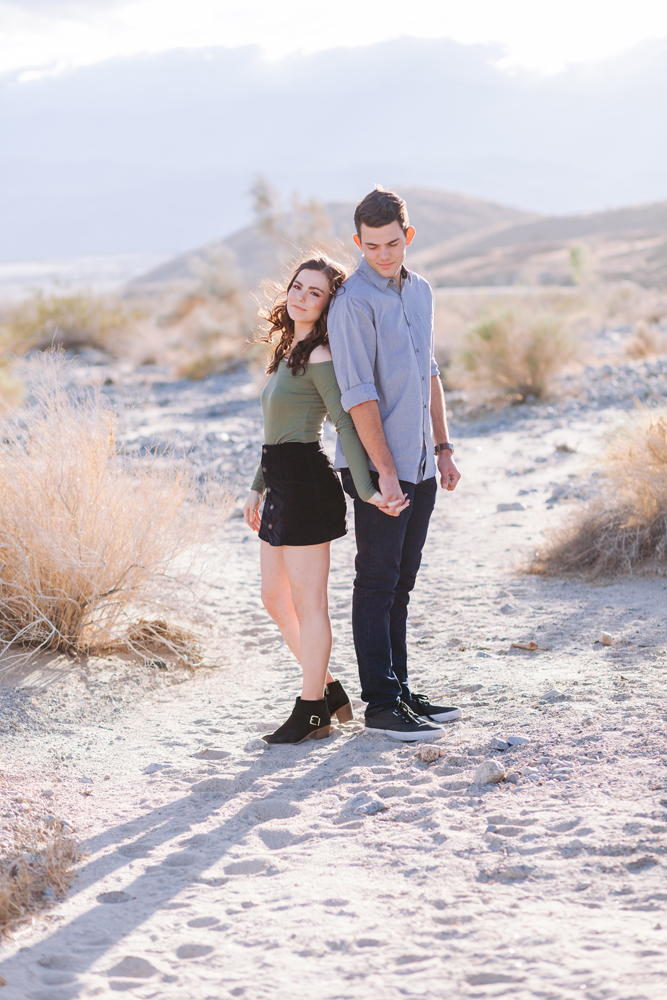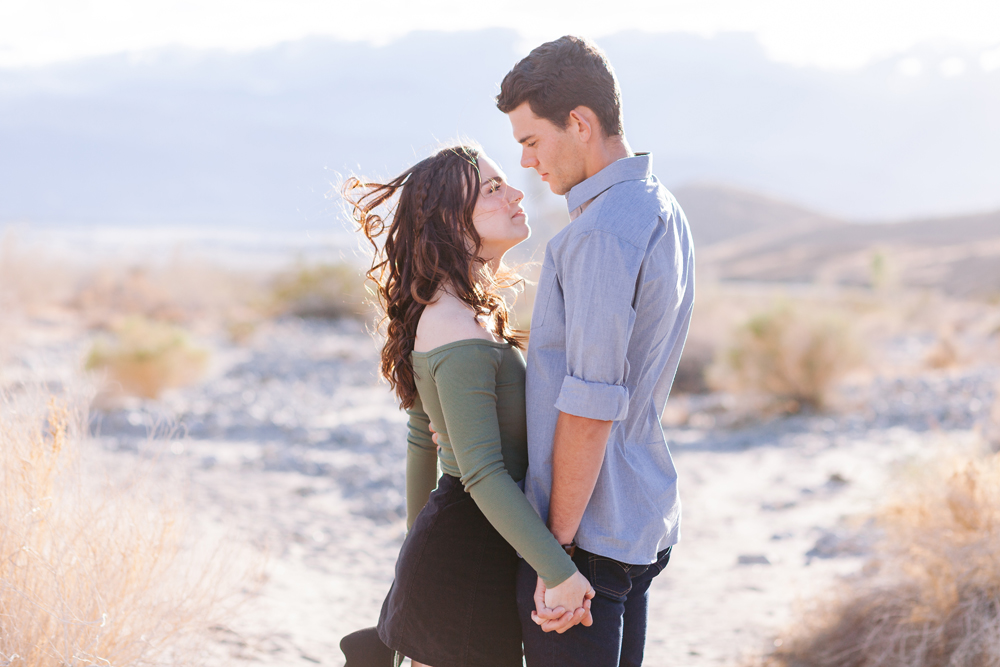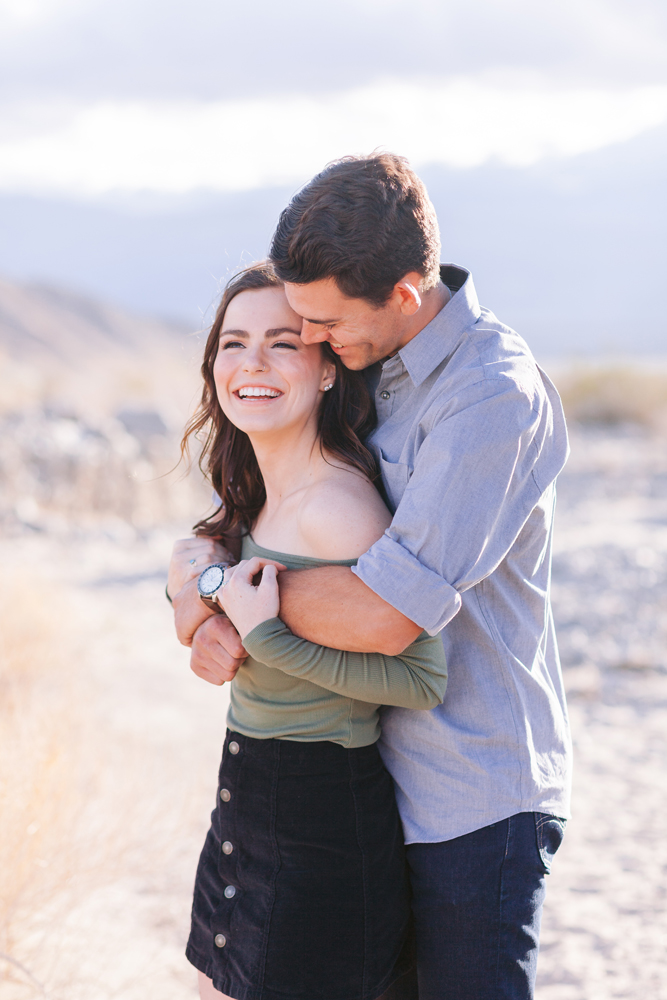 Keegan's makeup provided by Jamie Michele Makeup Artistry and hair by Rooted Hair Studio.