Candace found me on WeddingWire, and I'm always surprised when people find me randomly like this. I talked to her via email and then we scheduled a time to meet up for coffee and to discuss her wedding. Over the phone, I couldn't tell her unique style based on her demeanor and soft voice. And even when I met up with her, I couldn't quite tell her unique style just yet. She really is beautiful, and her smile is so contagious. I can totally see why Edgar was so mesmerized by her when they first met after college. 
Maybe I was dense, because I really didn't get her true style until we scheduled her engagement at the Arboretum. Candace and Edgar originally were planning on doing their couples' portraits here on their wedding day. However, this arboretum closes at 4:30 pm so I suggested that we come here for their engagement photos instead. They were stopped by the staff and asked if they were planning on doing photos in the garden. I didn't know why they were asked until I saw them. Literally, everyone stopped and commented on how gorgeous Candace looked and her amazing outfit. Just scroll down and you will see why. 
Candace and Edgar love the 1950s vintage glam, and this was the theme of their wedding. I was imagining 1920s vintage glam. I had NO idea 1950s fashion could be so classy and elegant. I can't wait to see her vintage 50s wedding dress! Candace and Edgar told me they wanted to incorporate architectural buildings and vintage wedding cars into their special day. How did I get so lucky to get to be part of this amazing couple's life?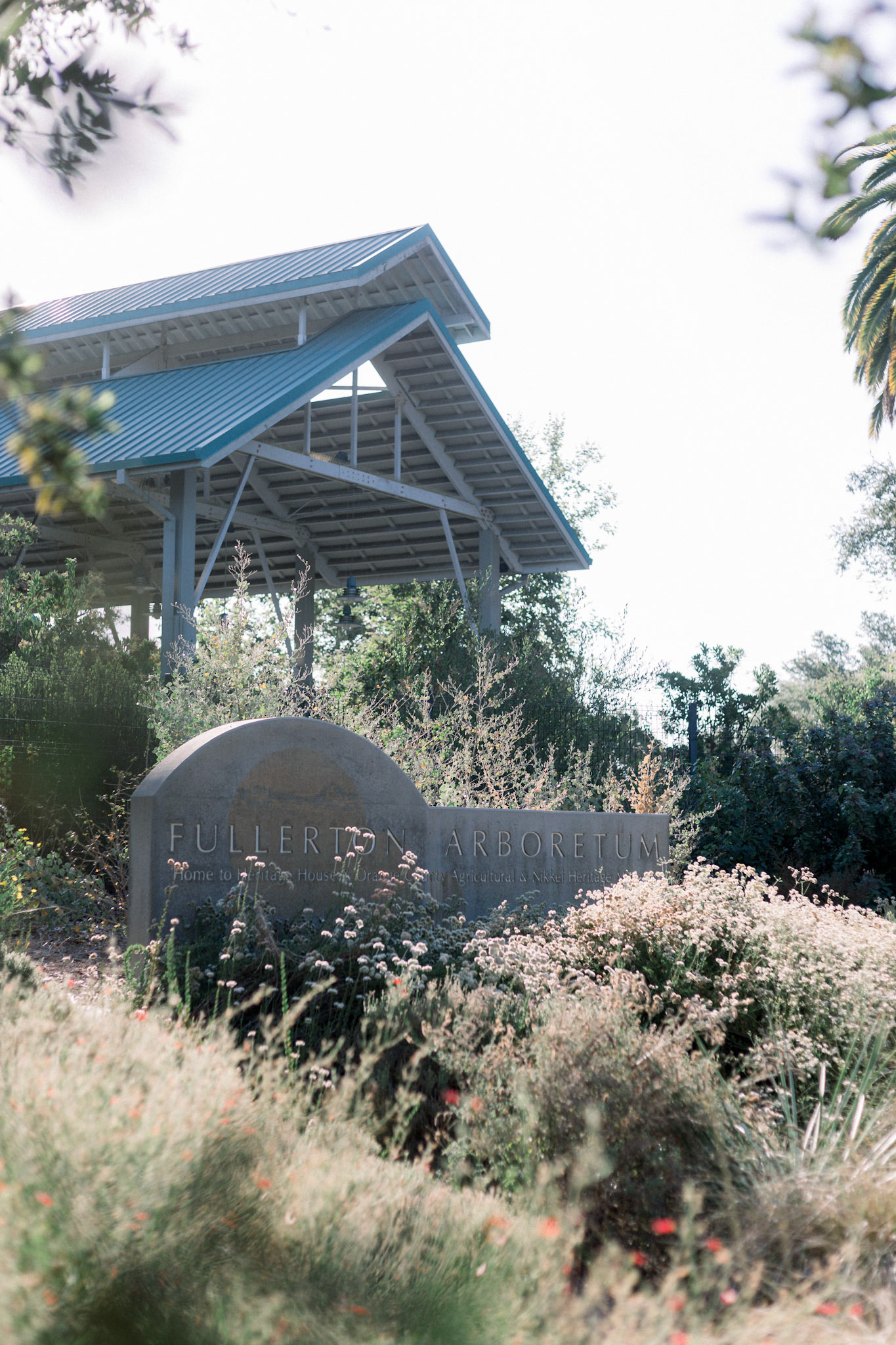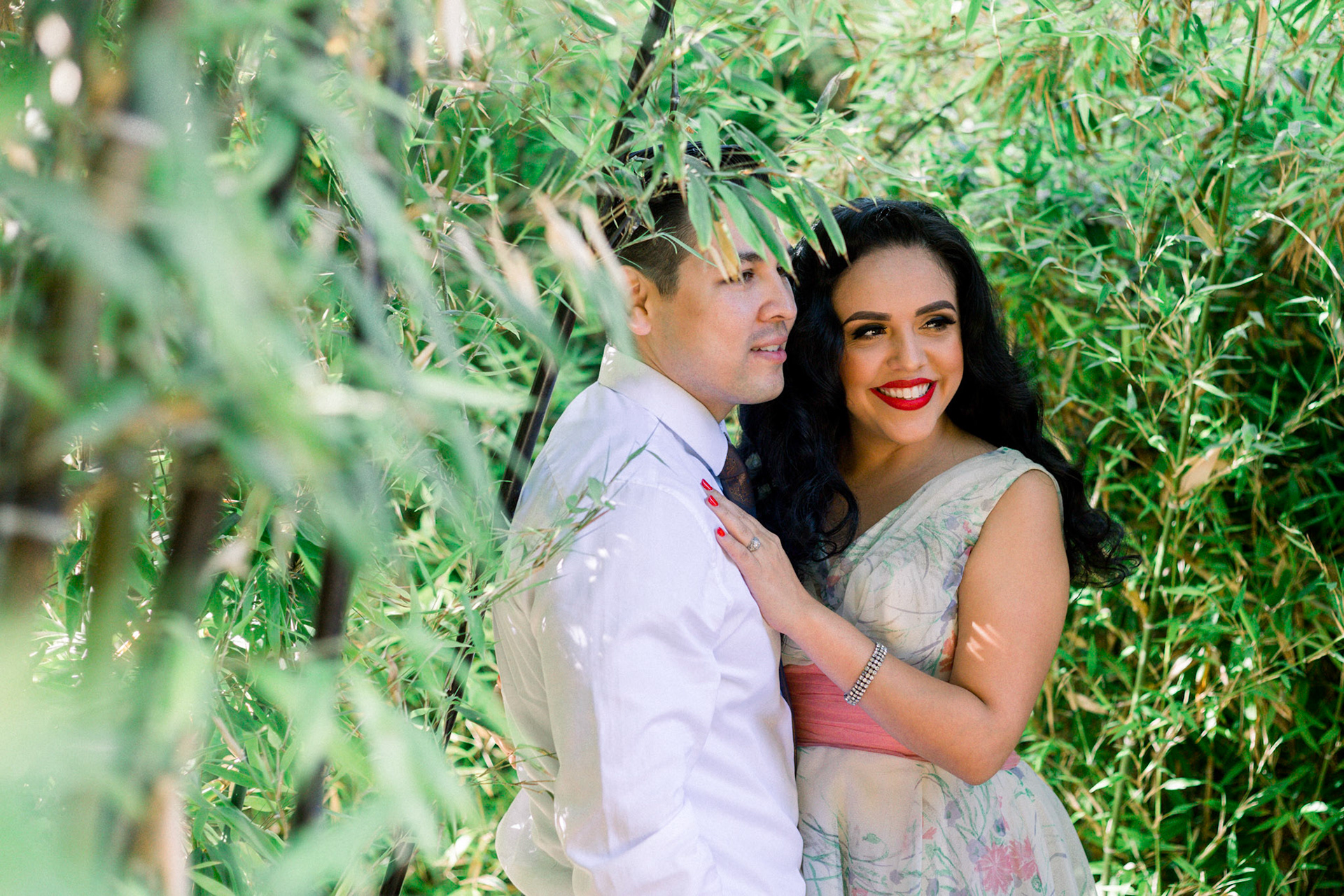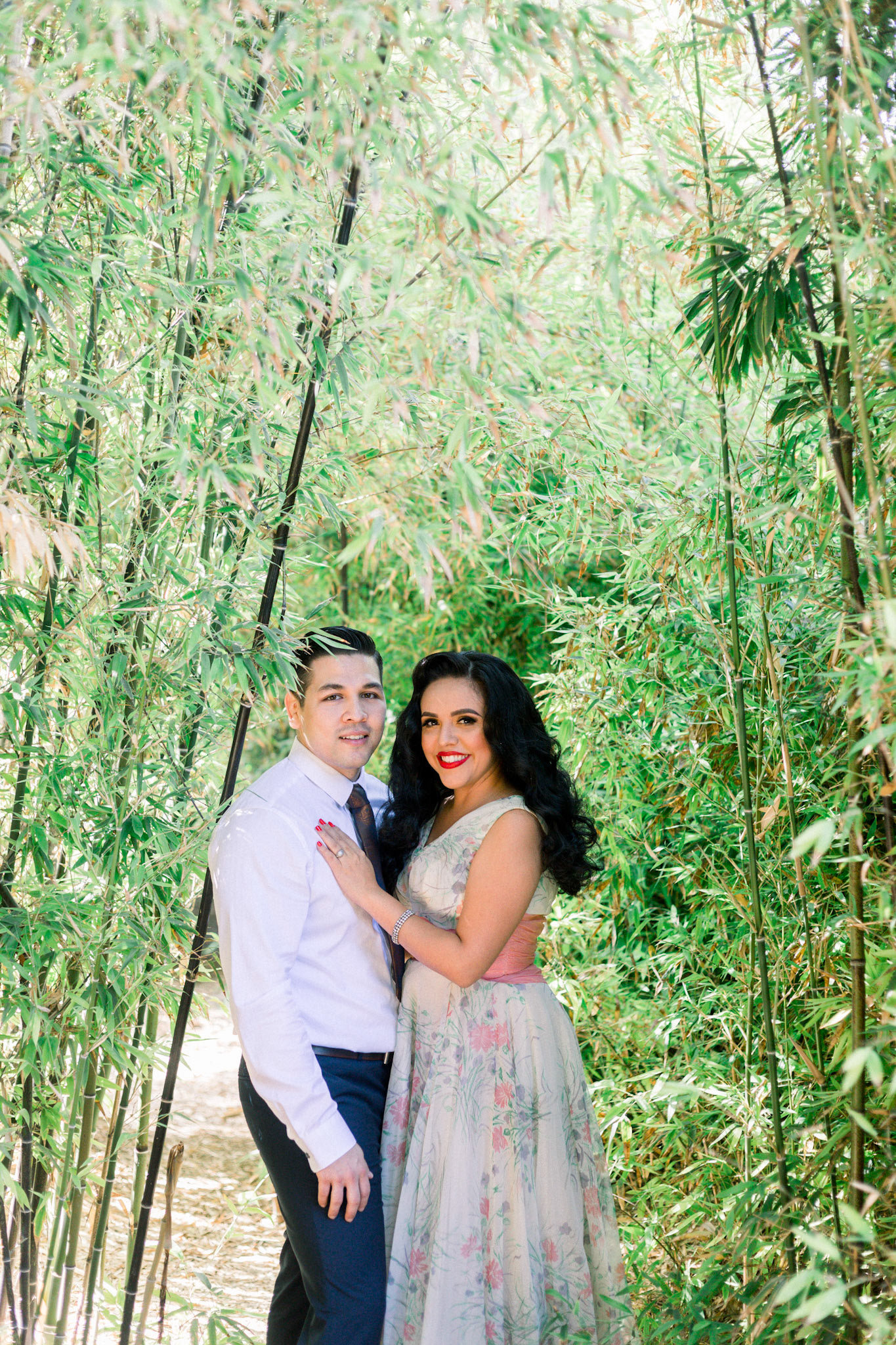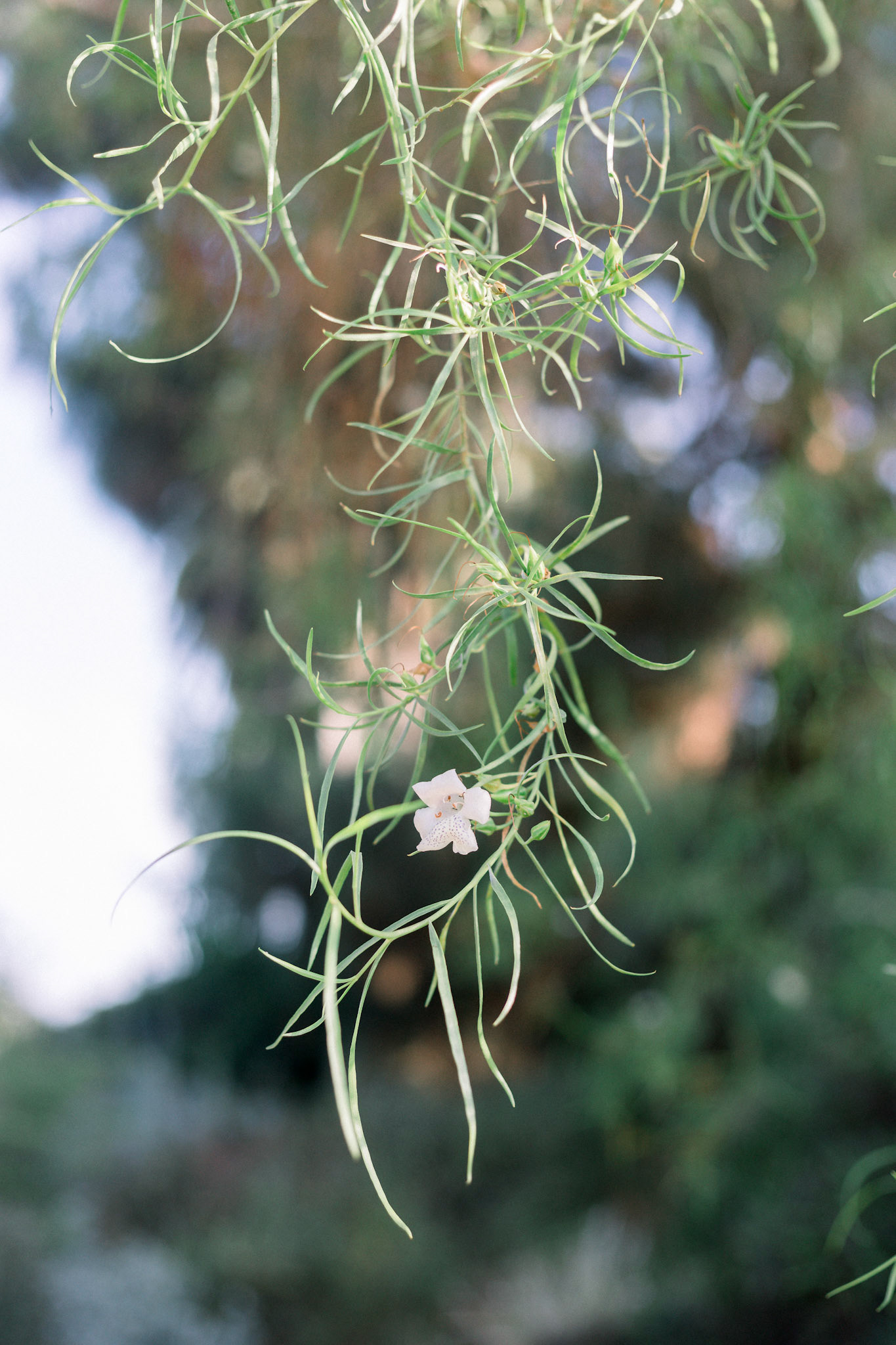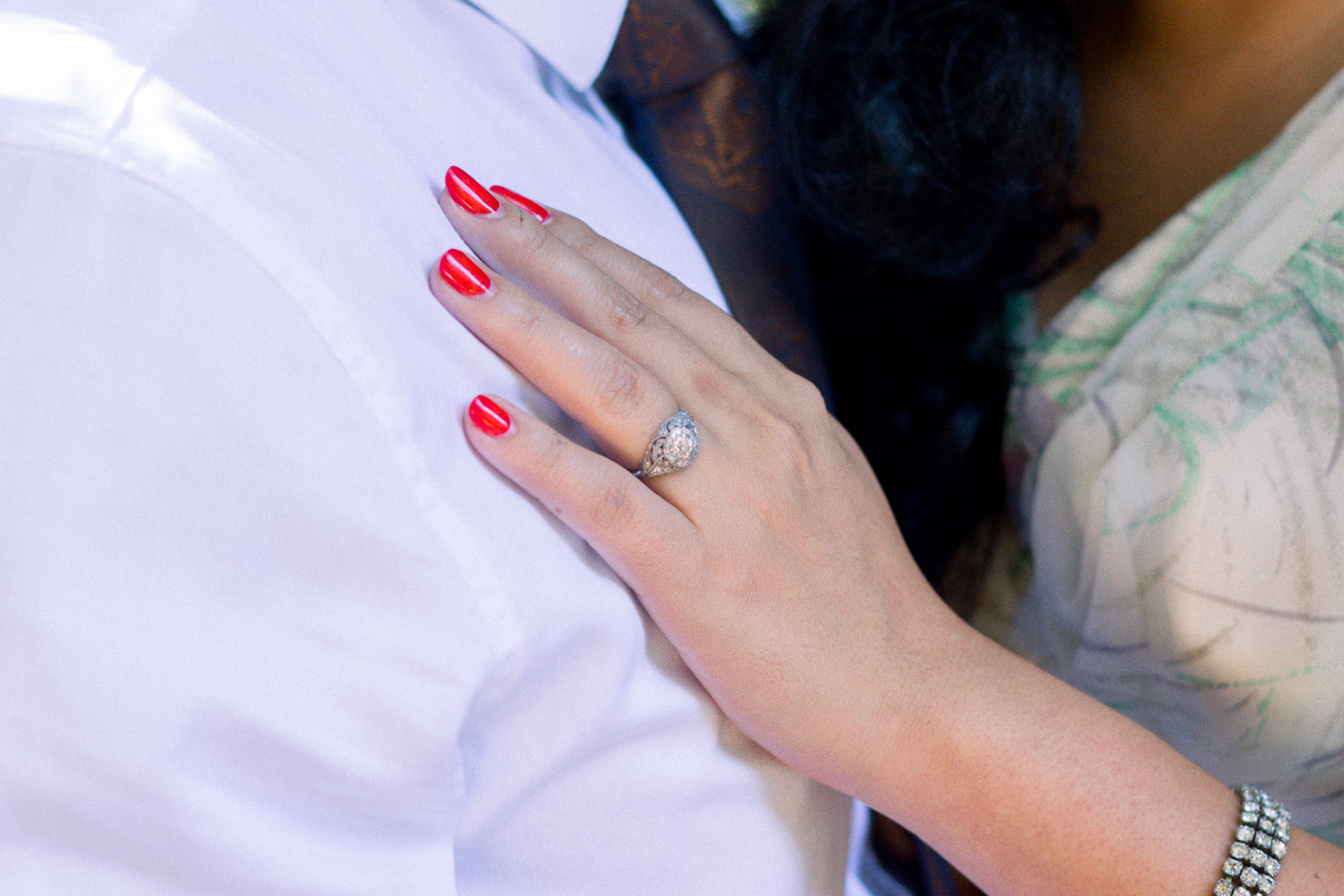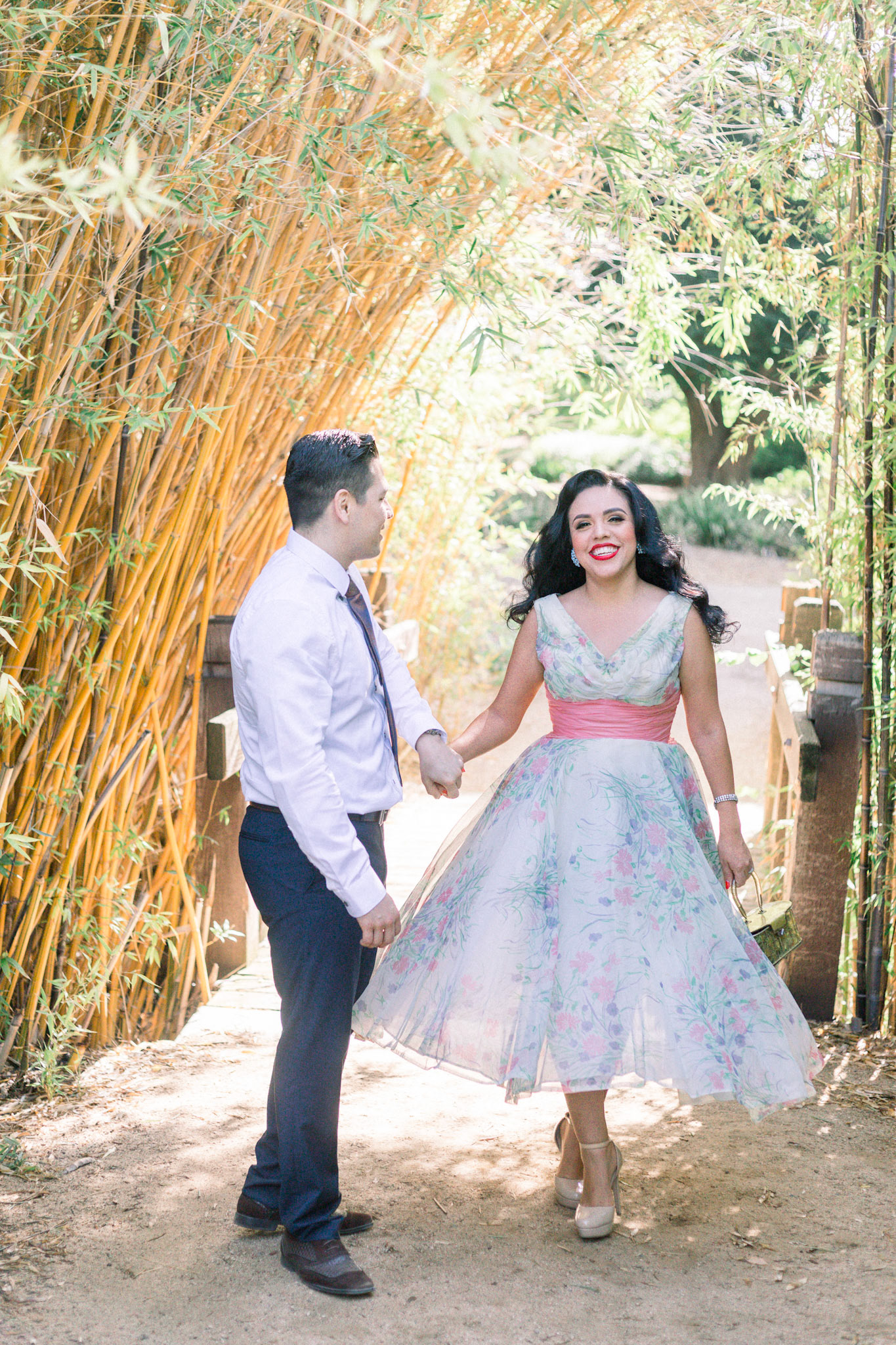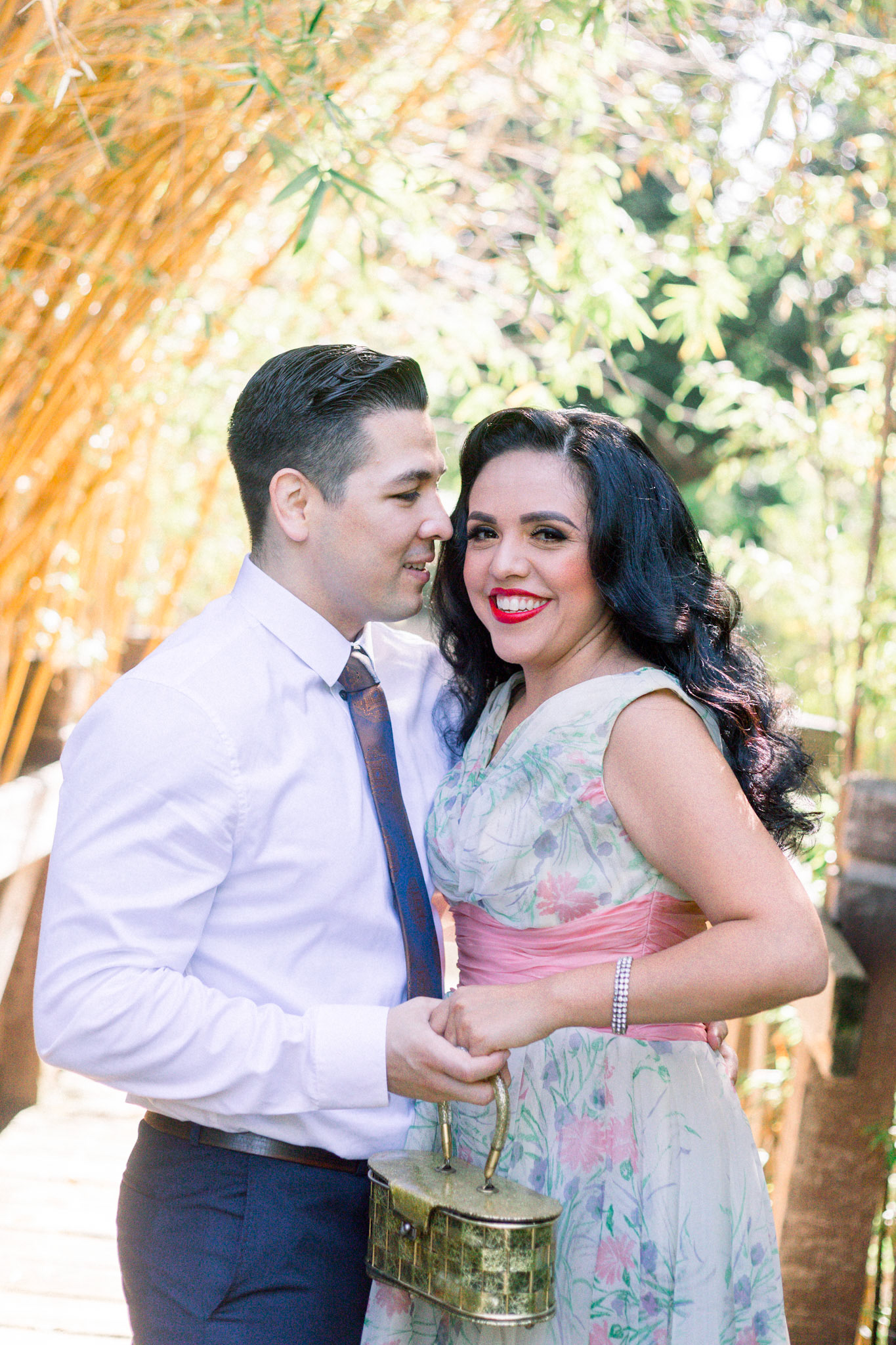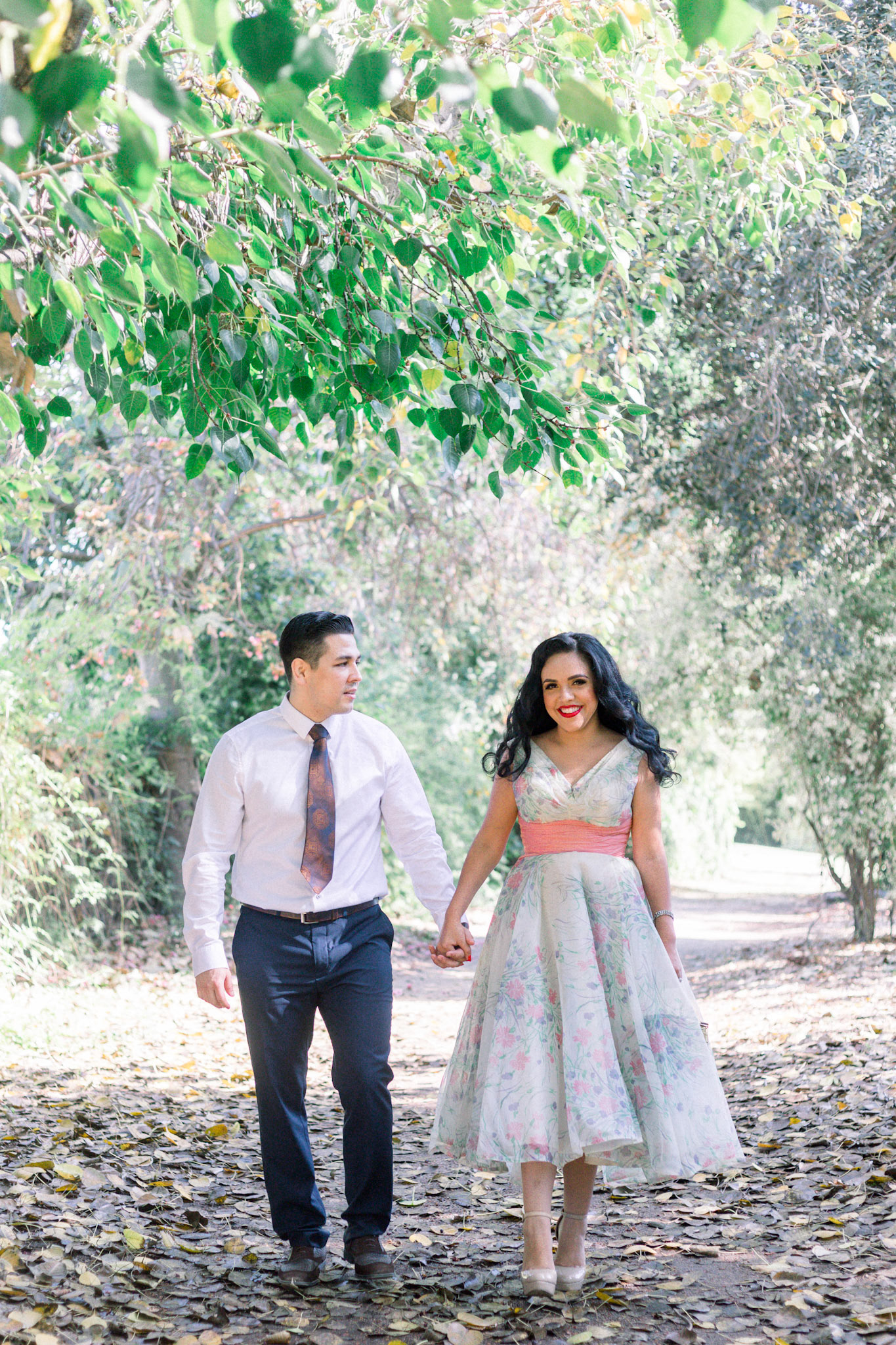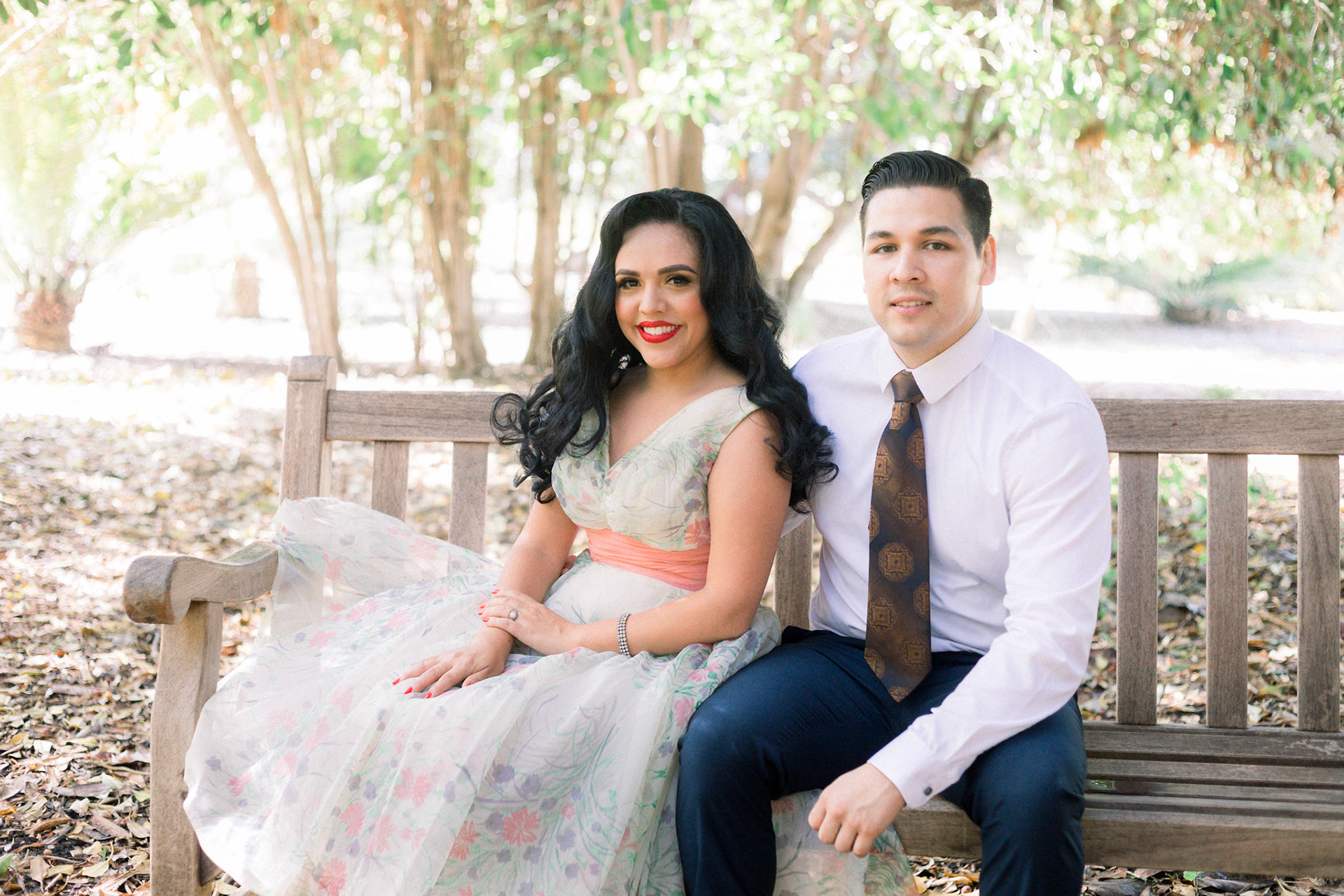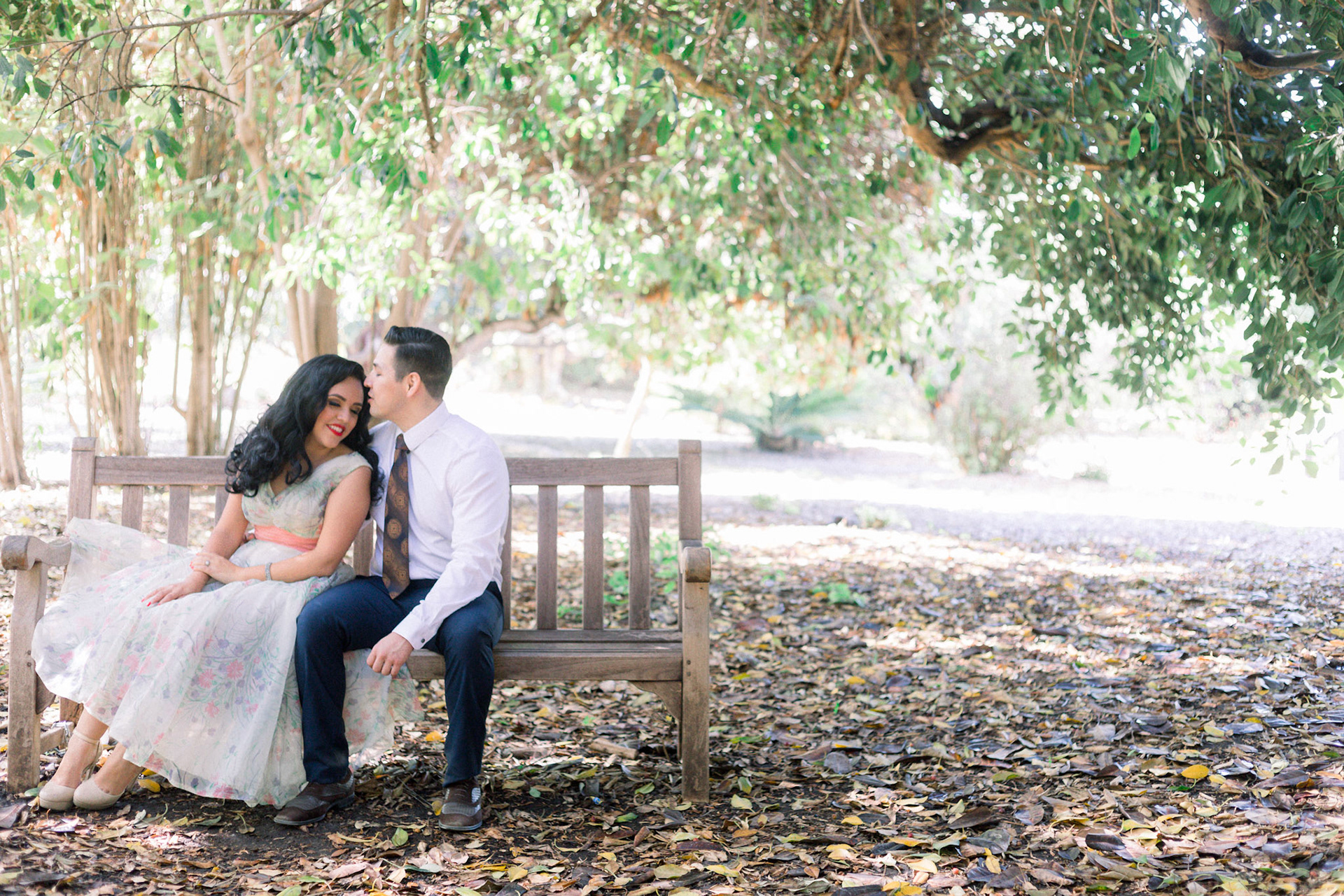 Was this photo taken in 1958 or 2018?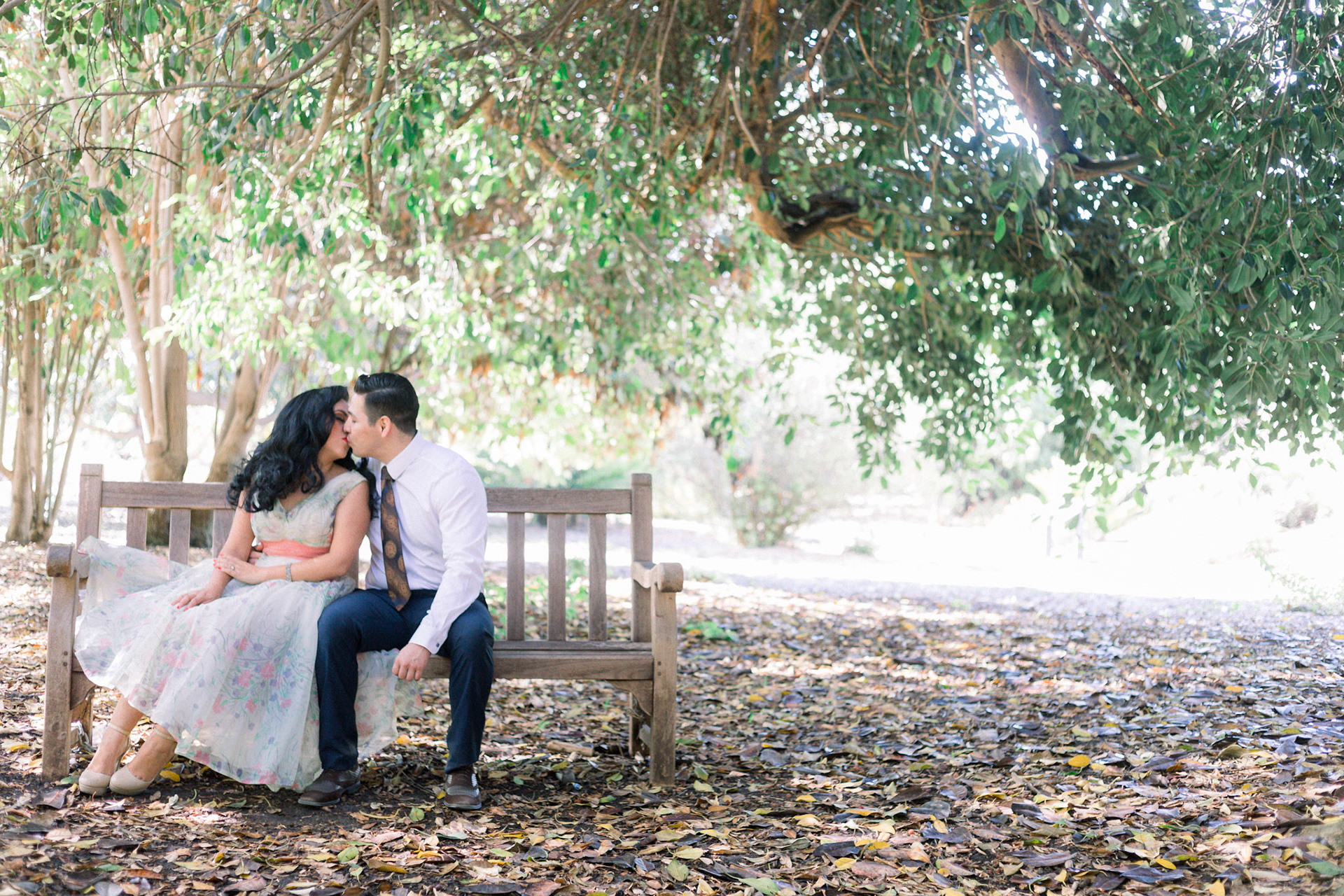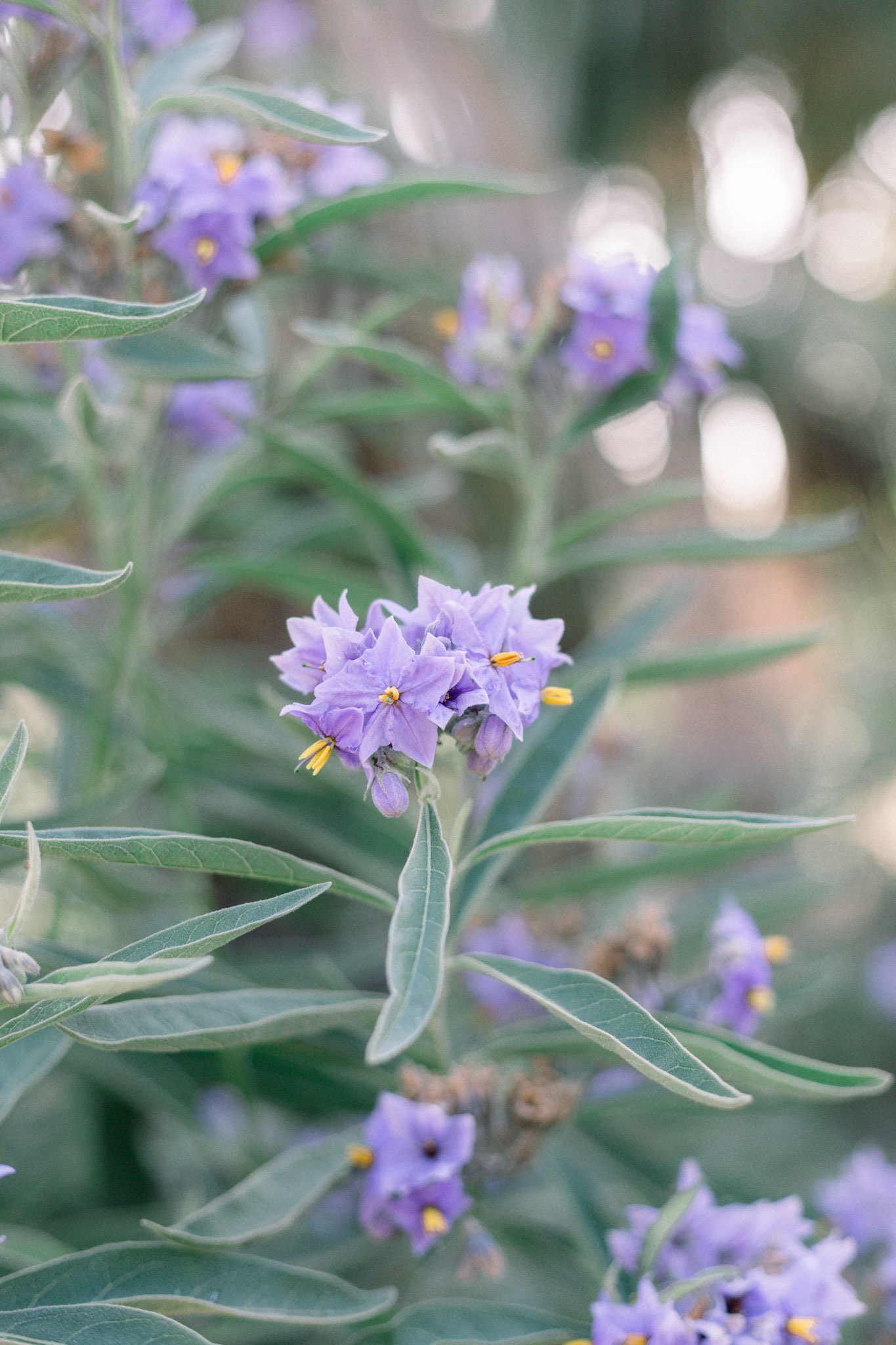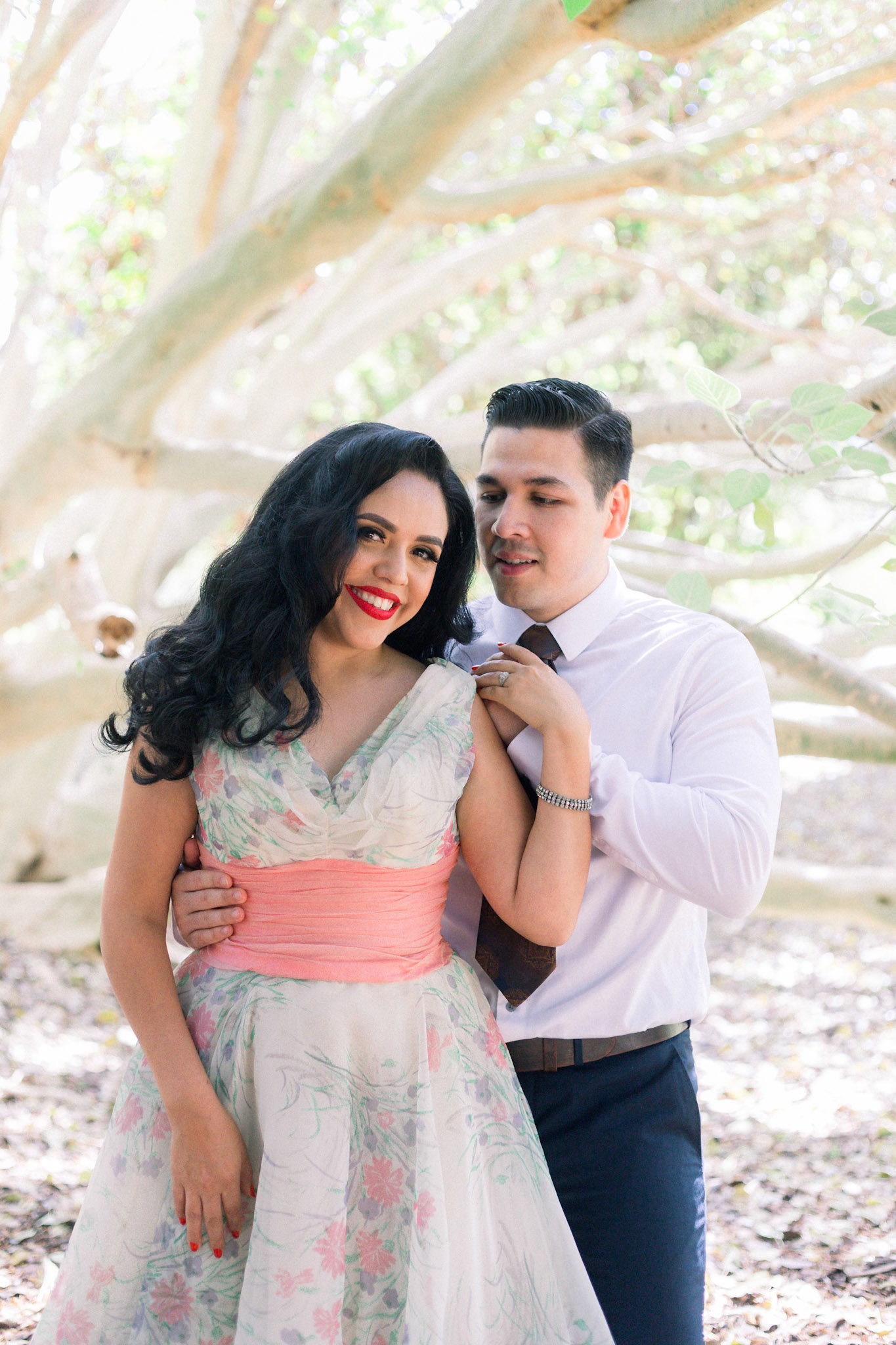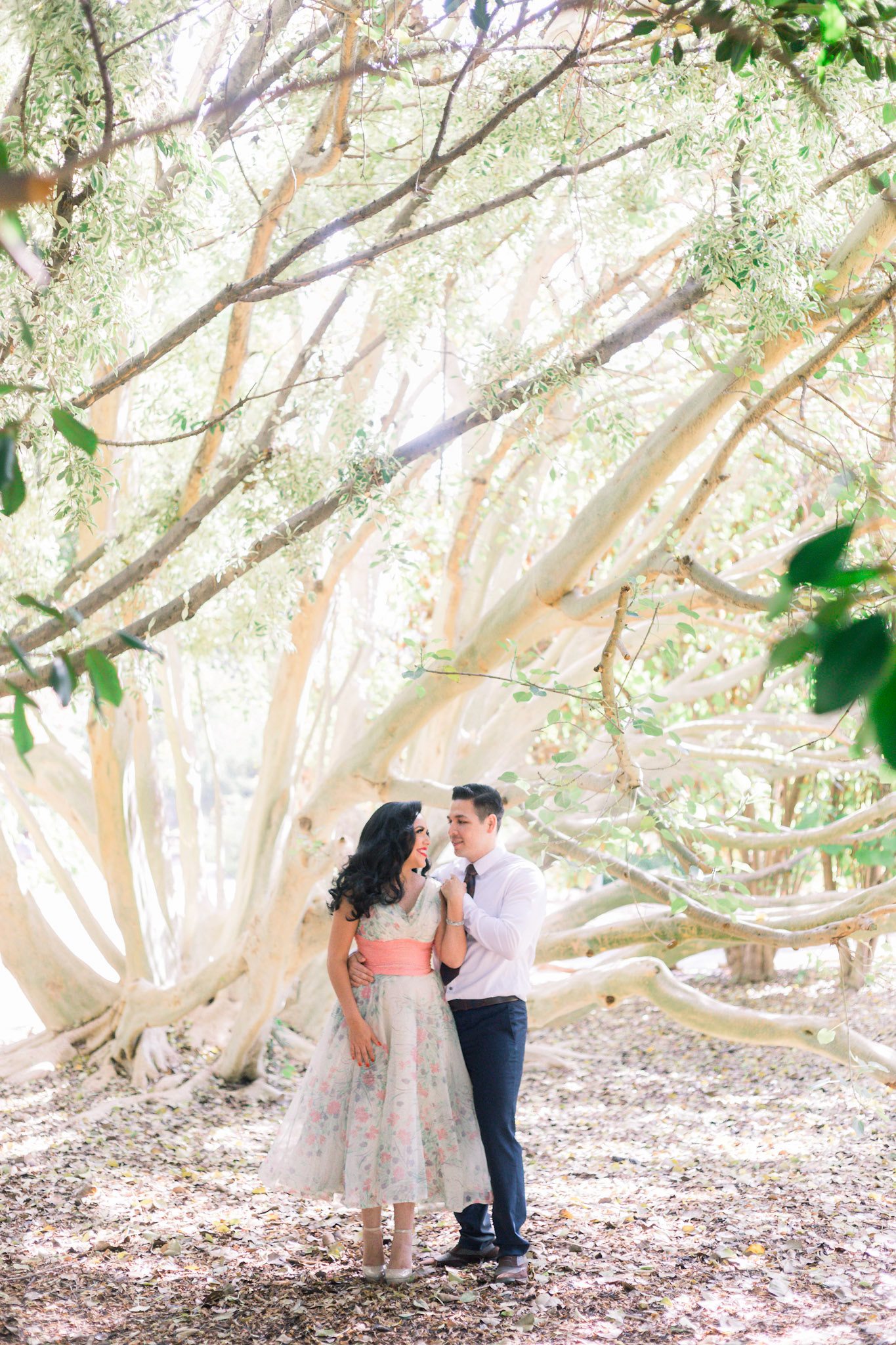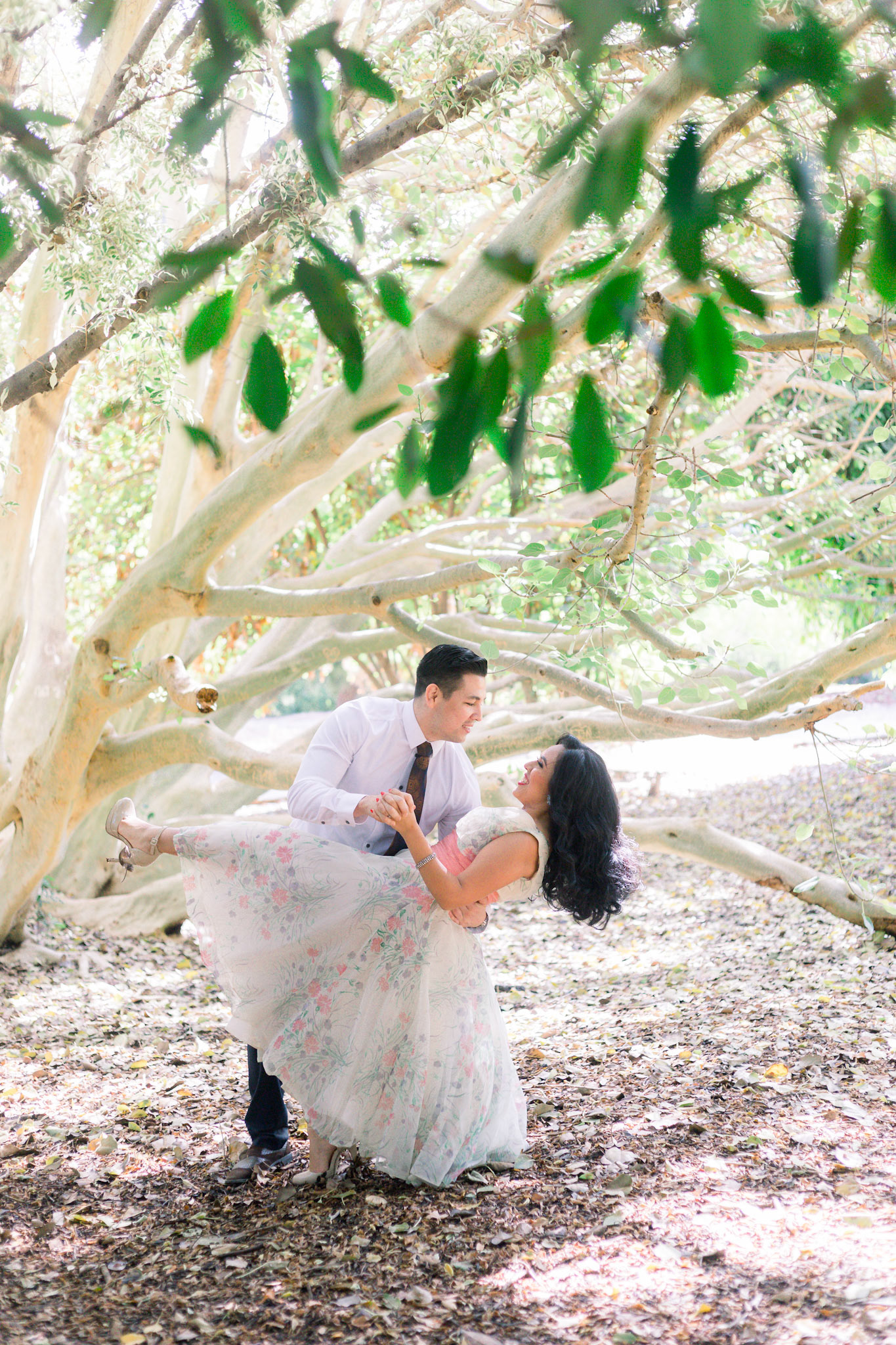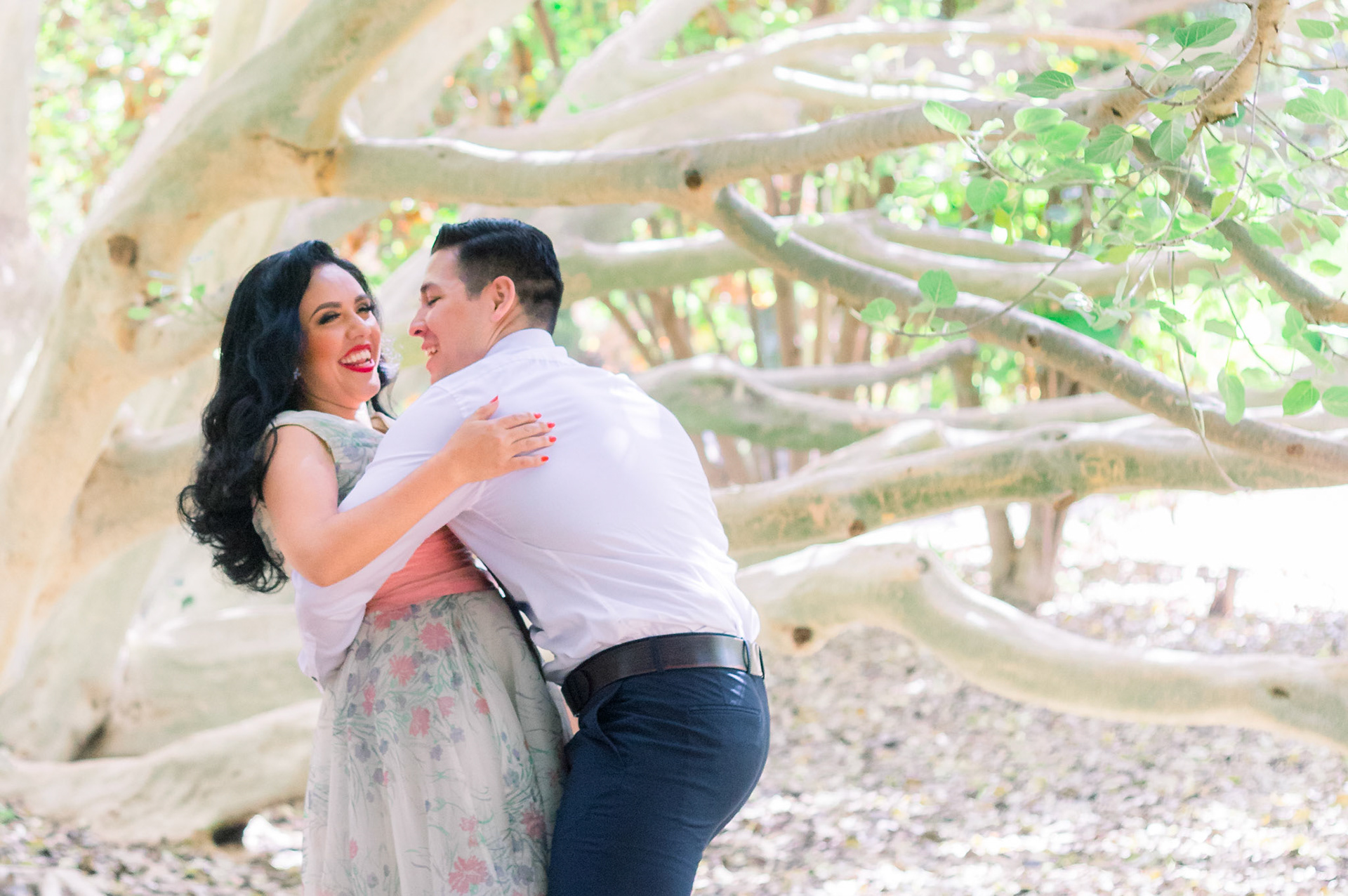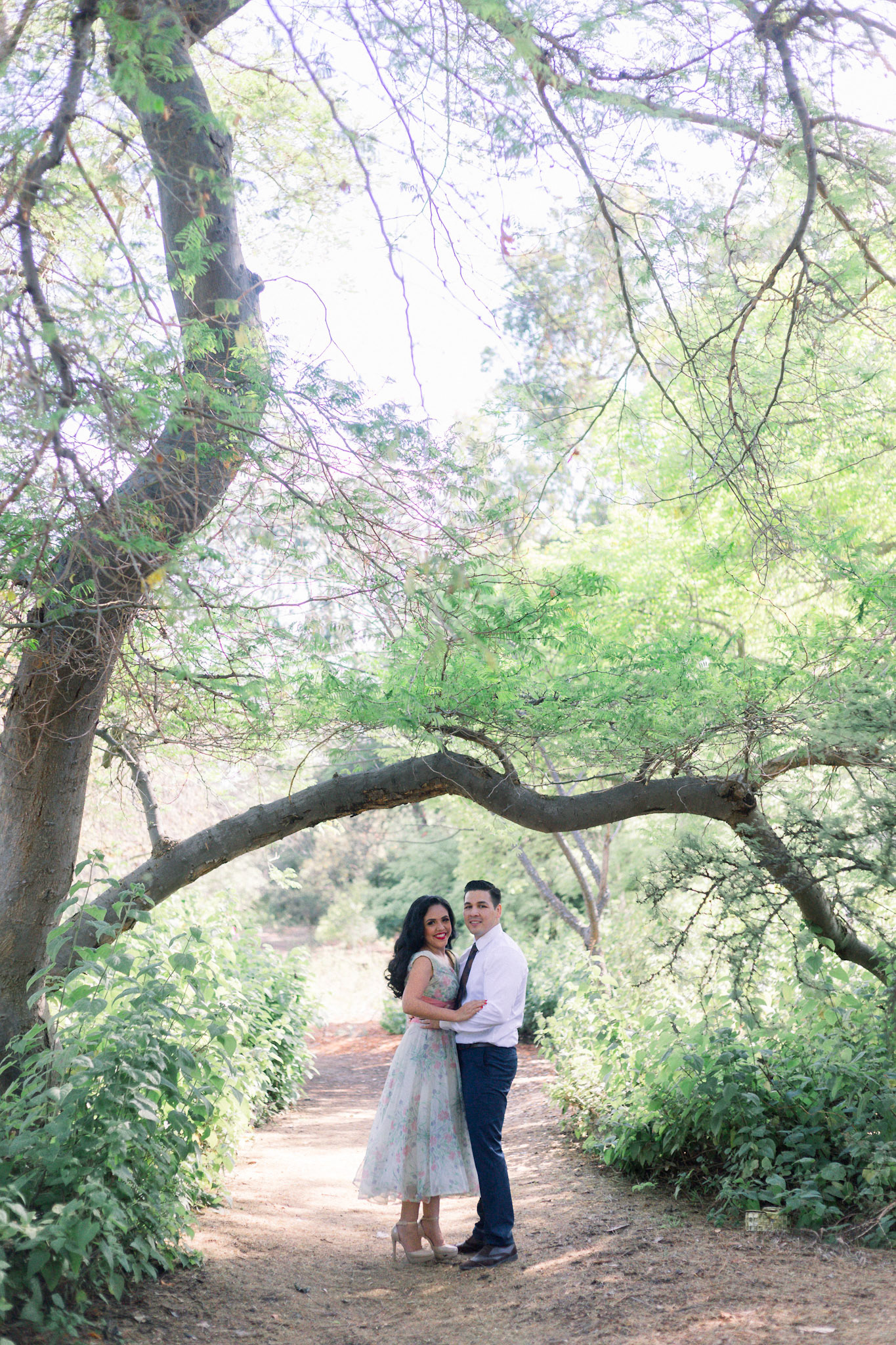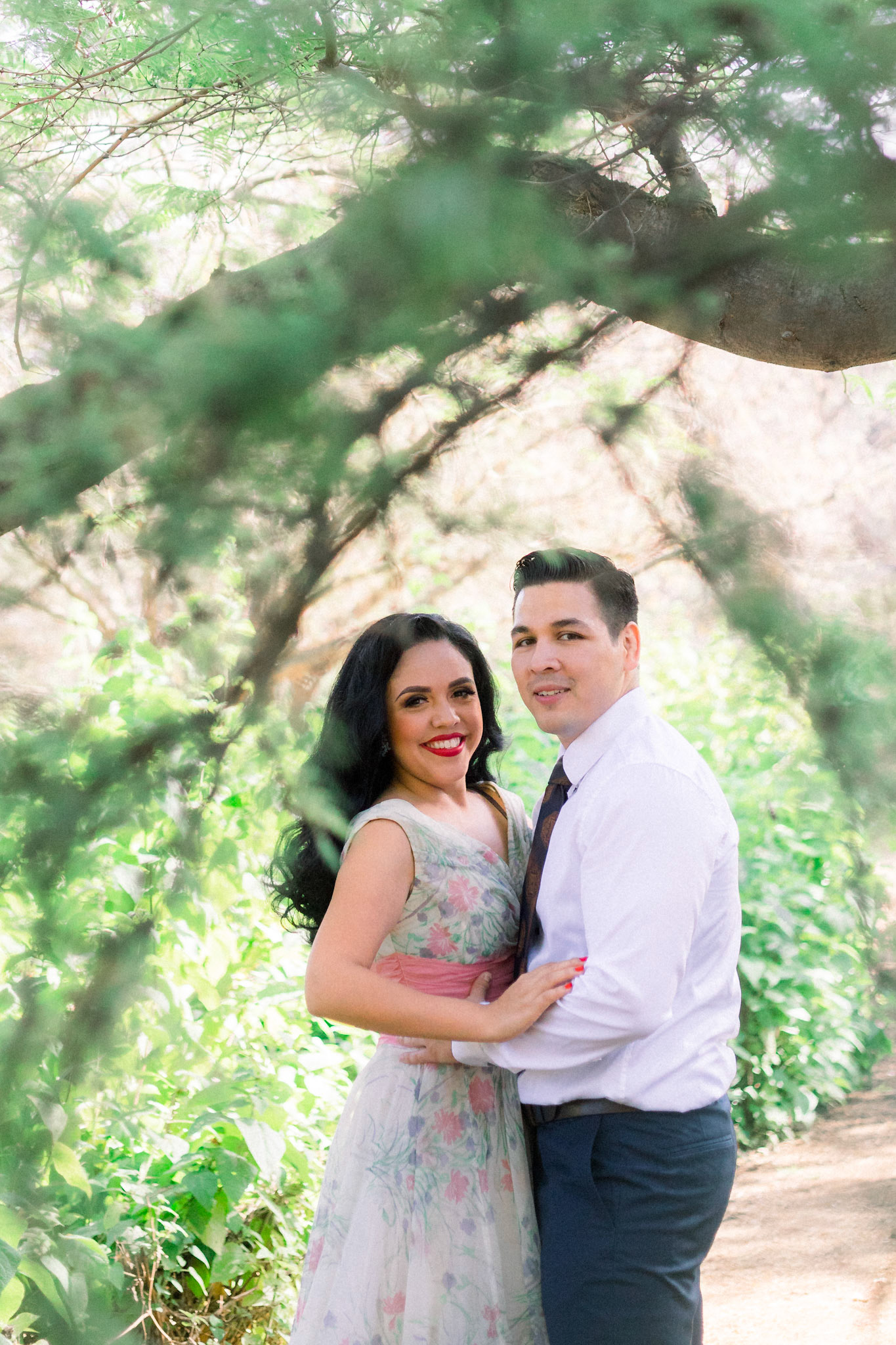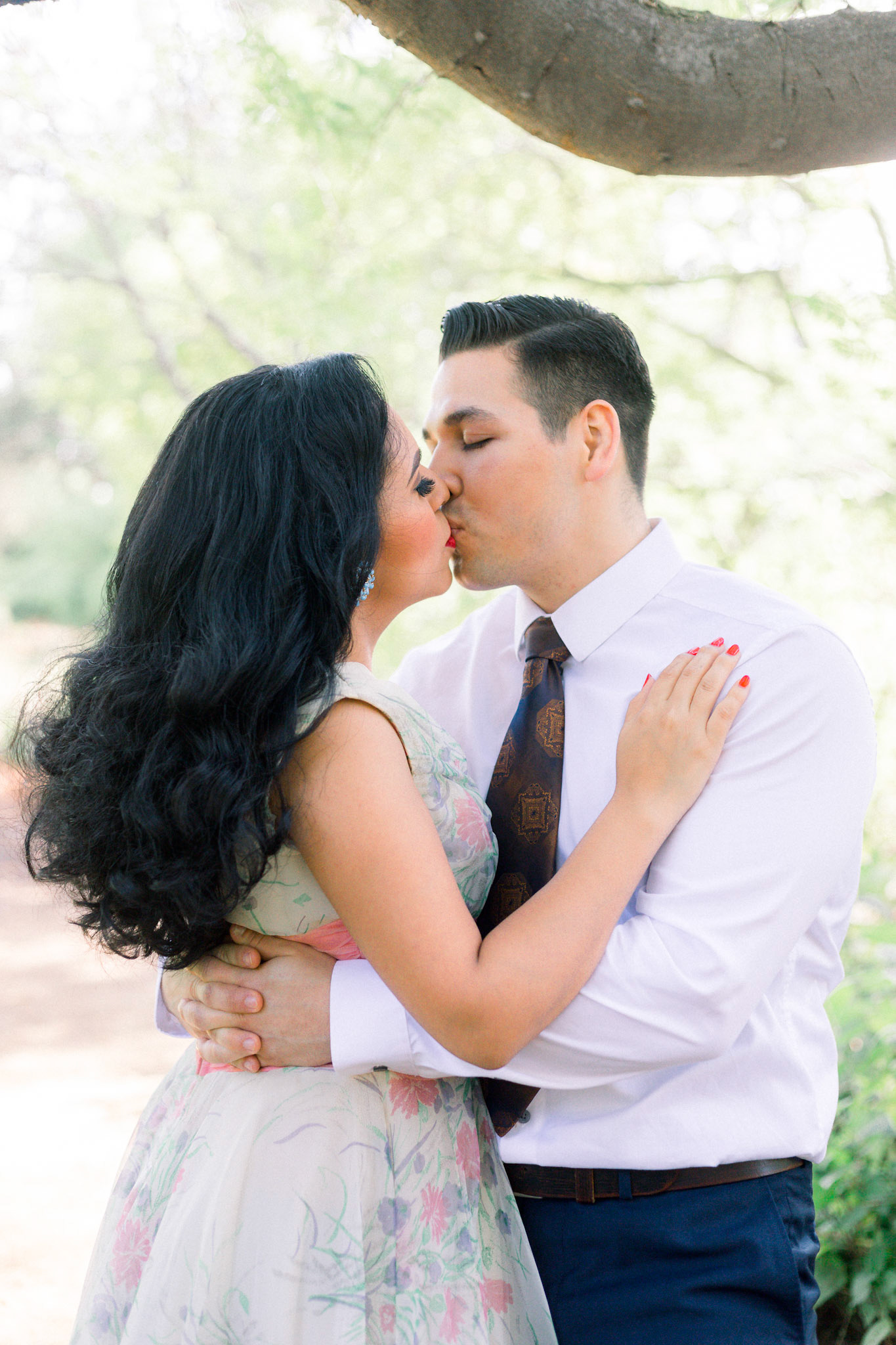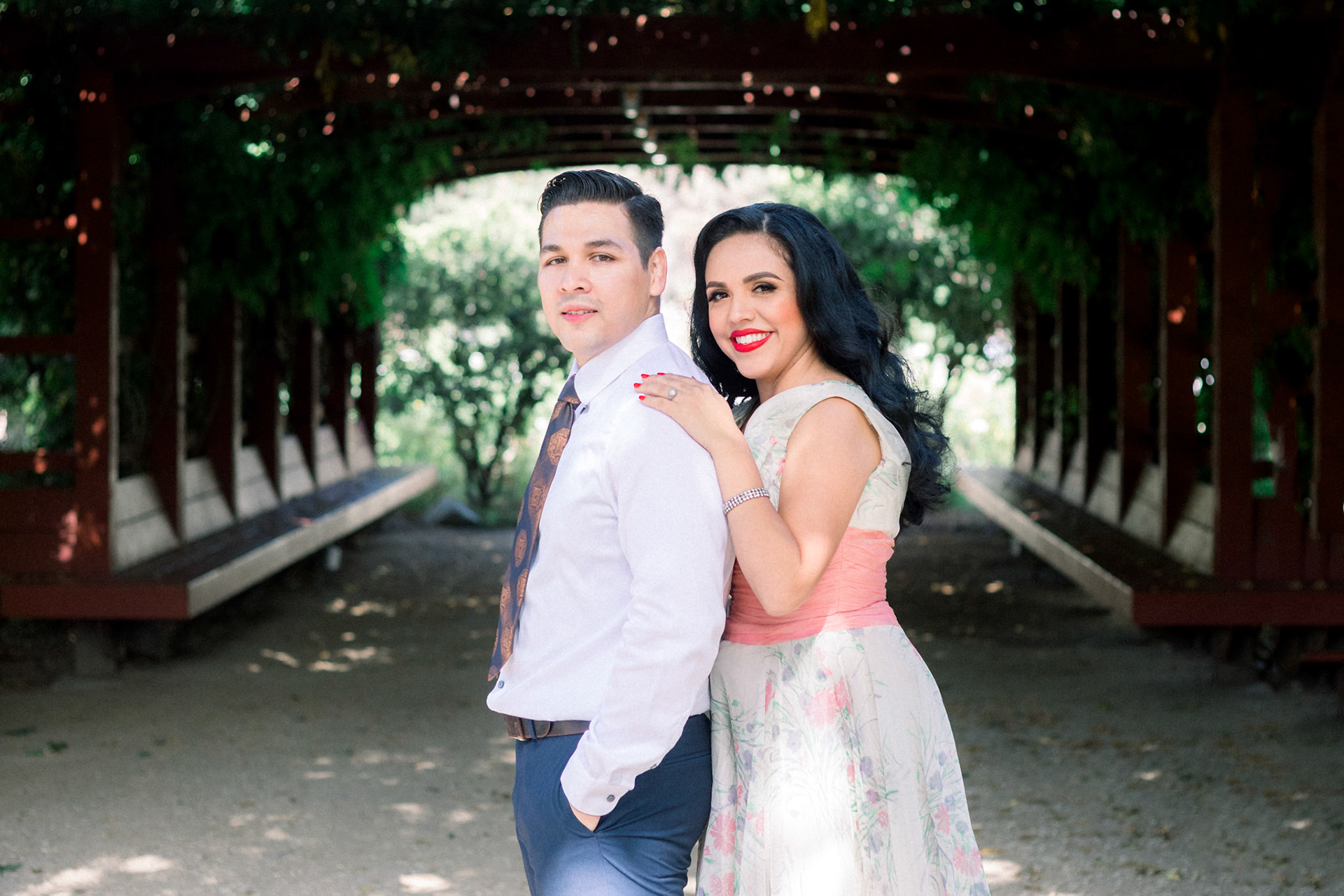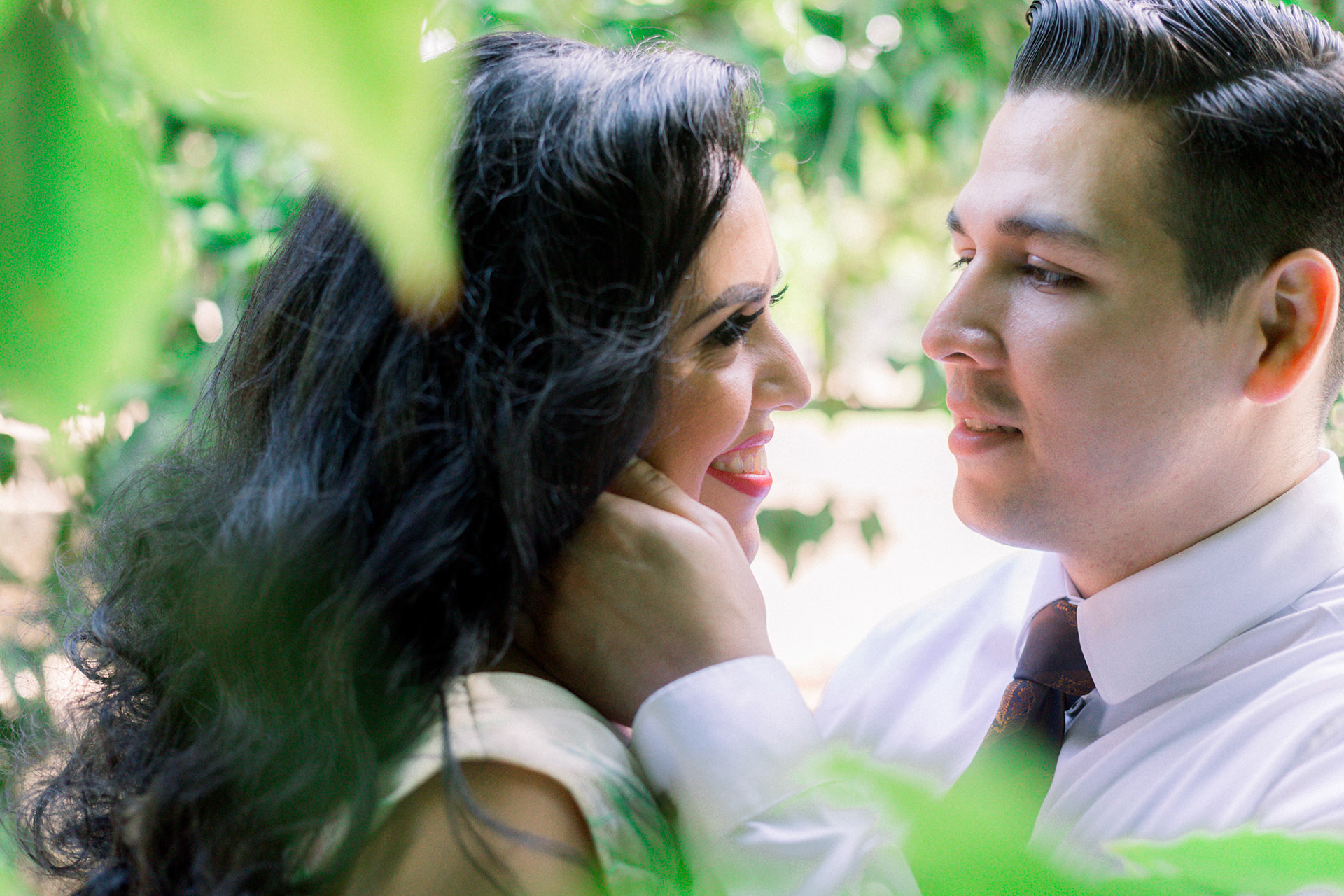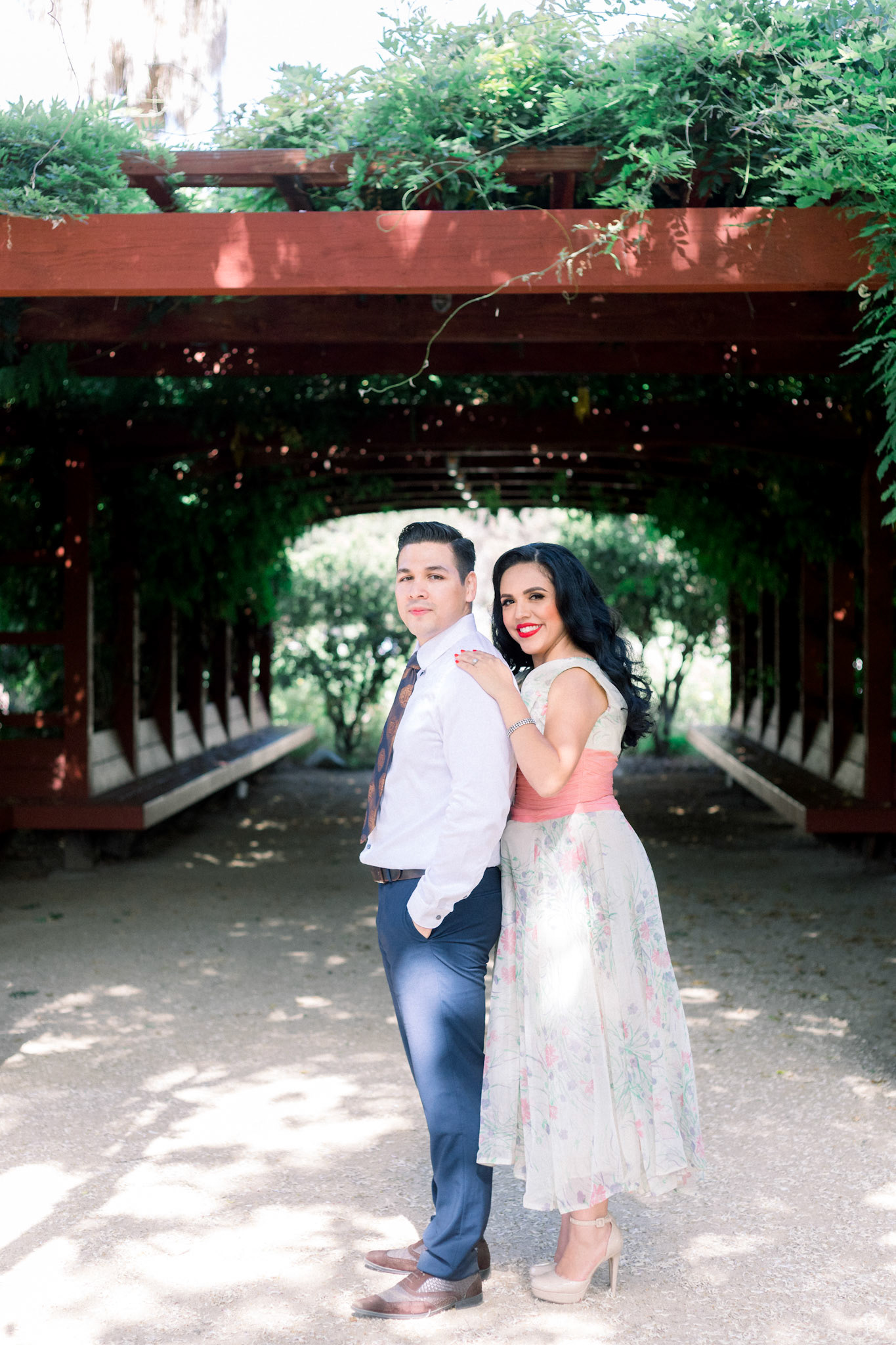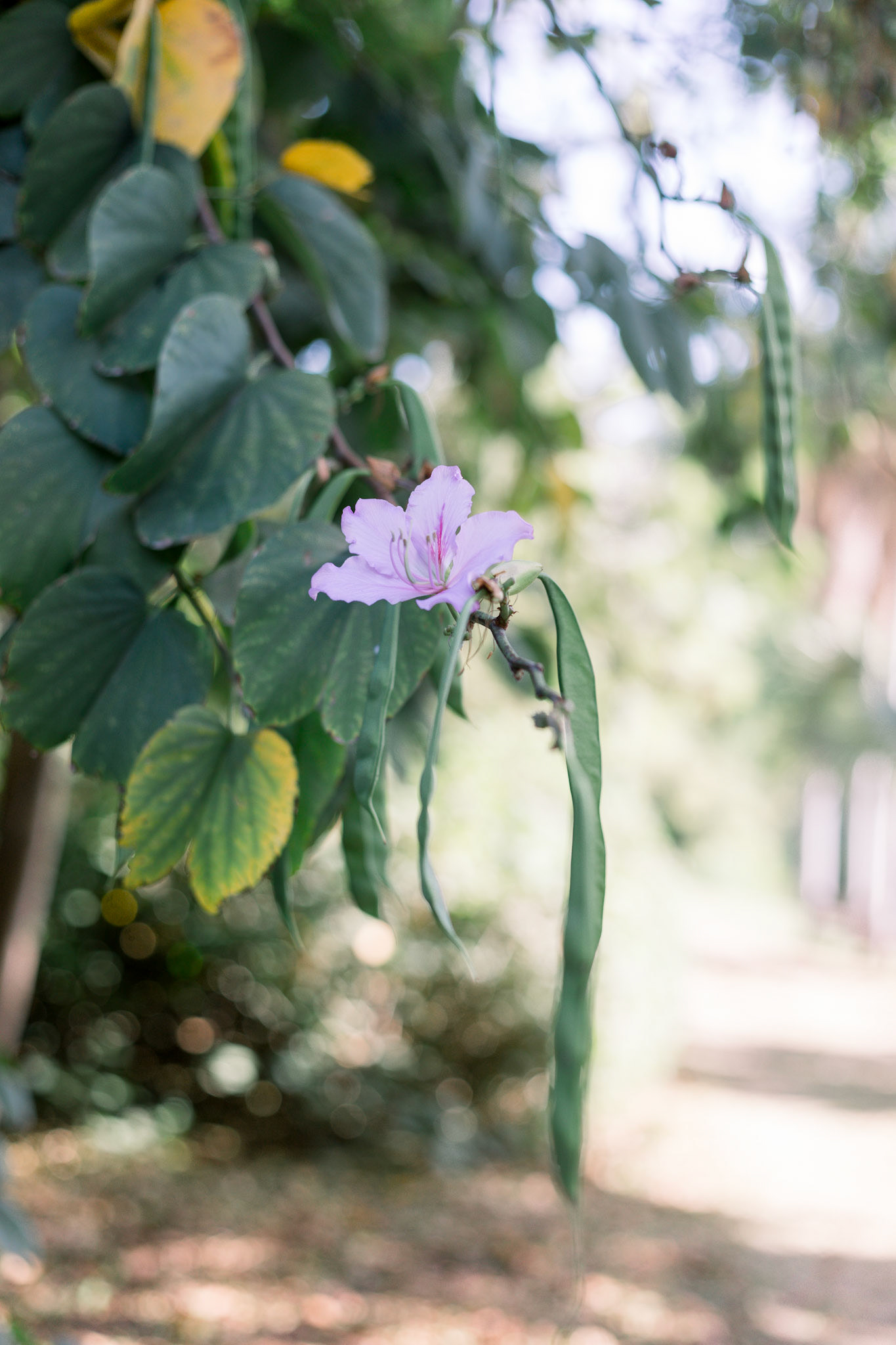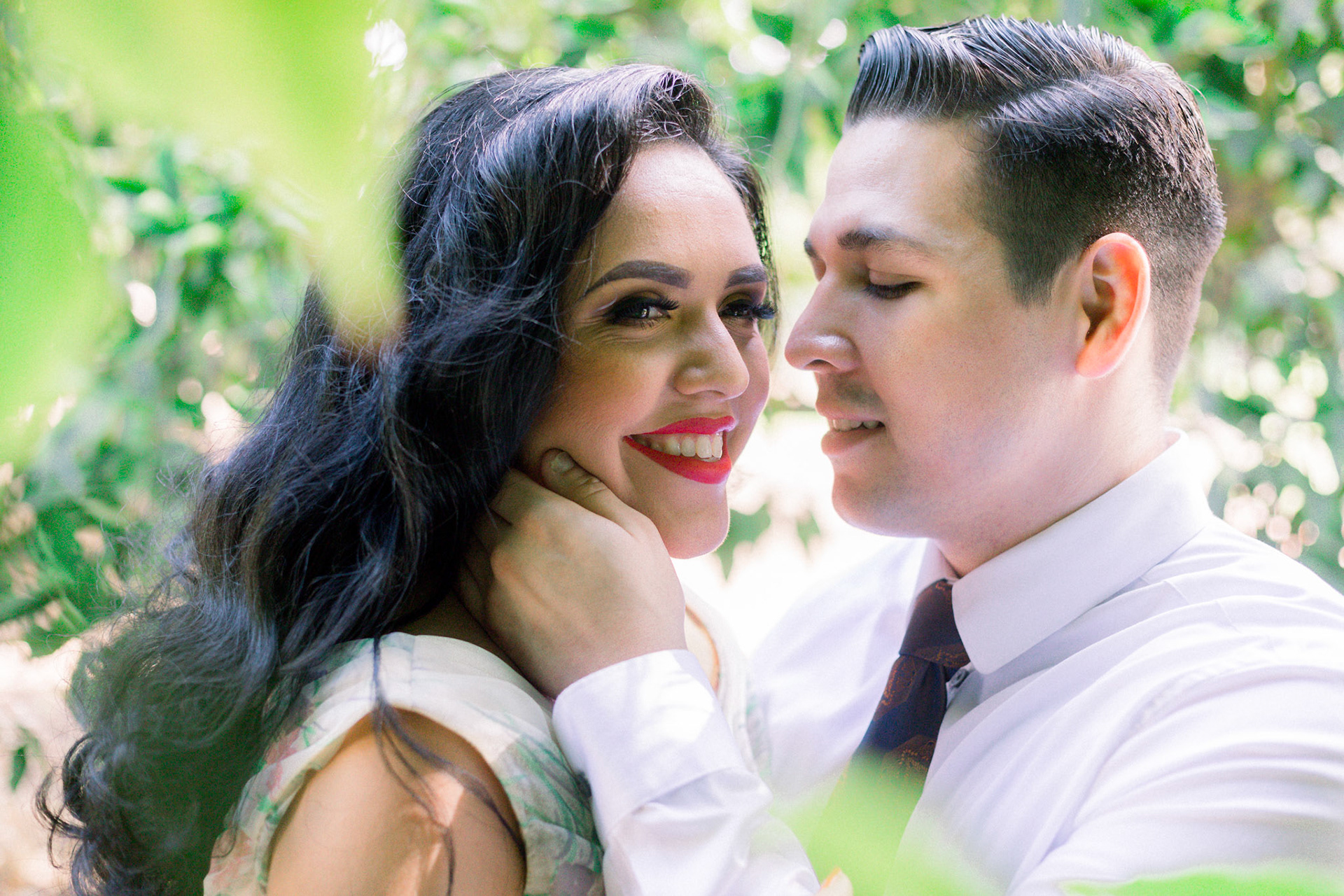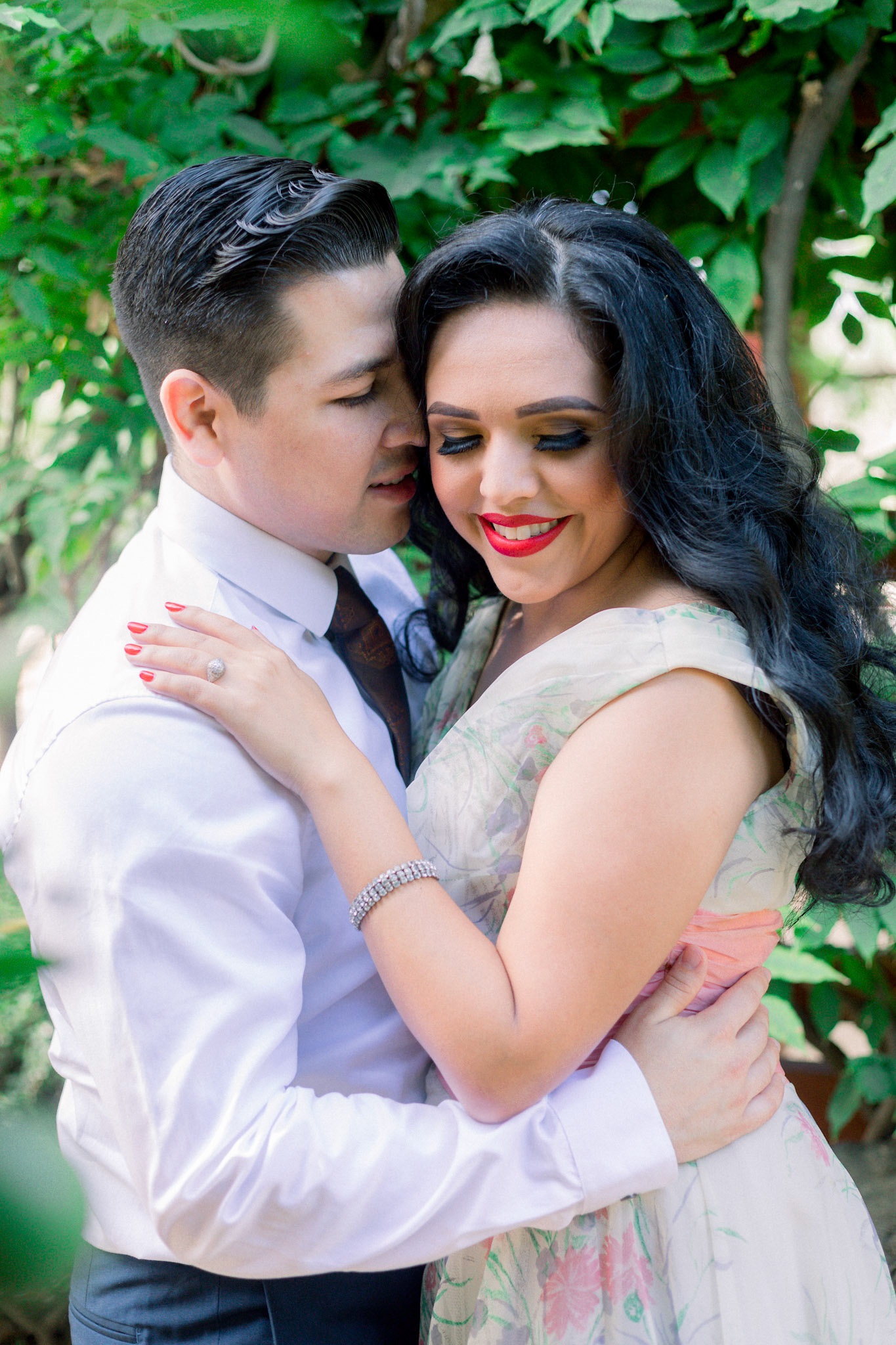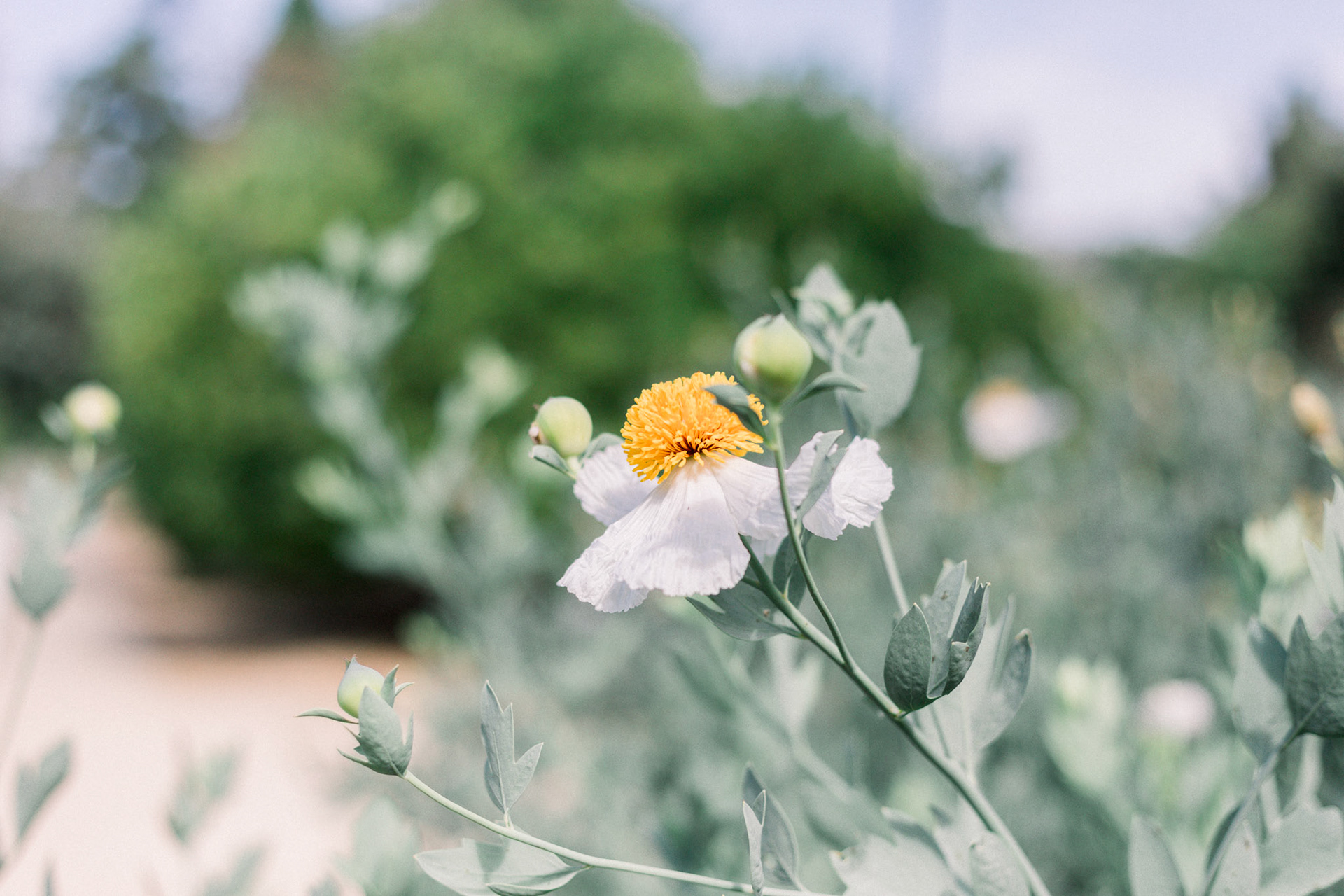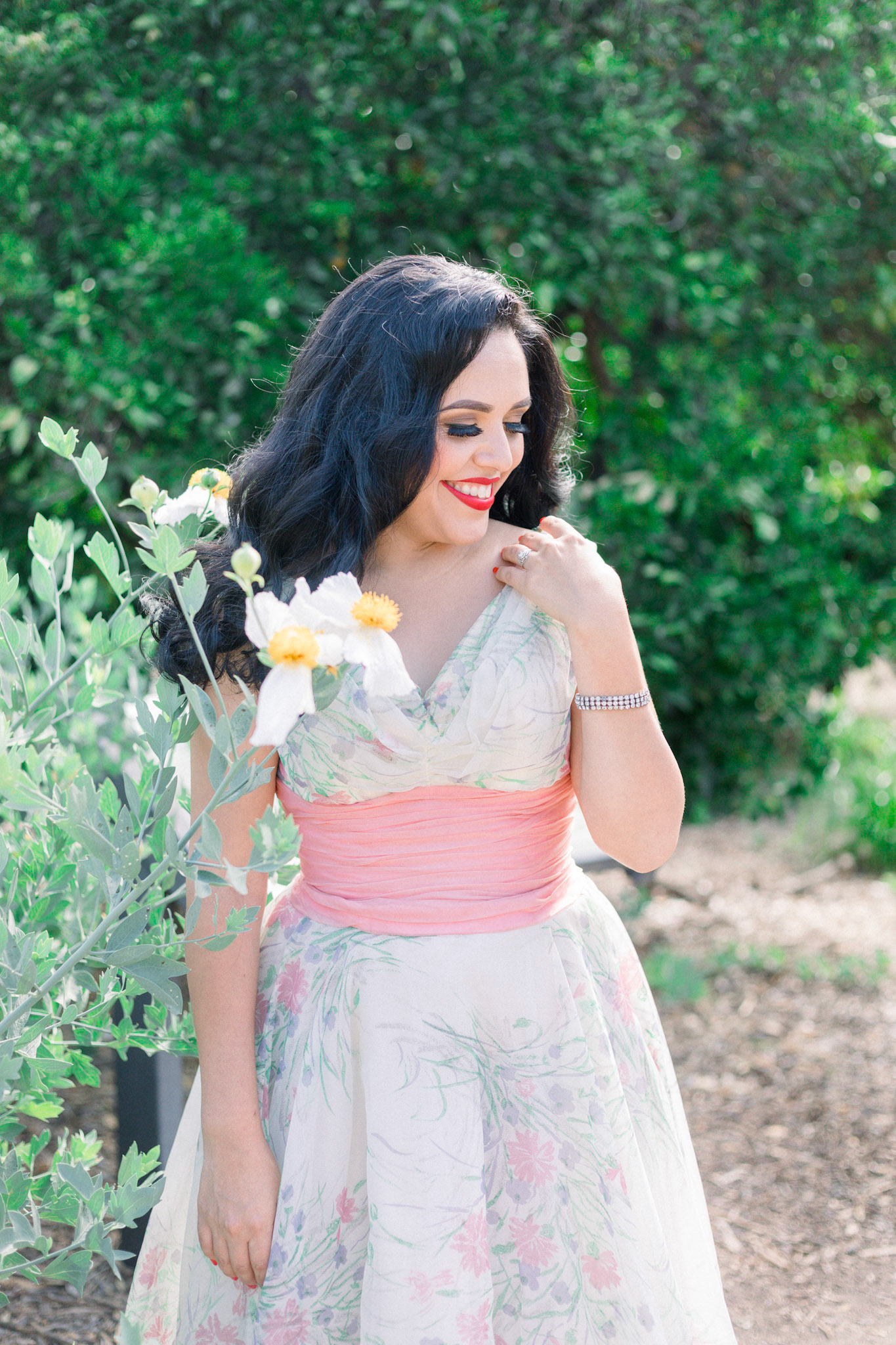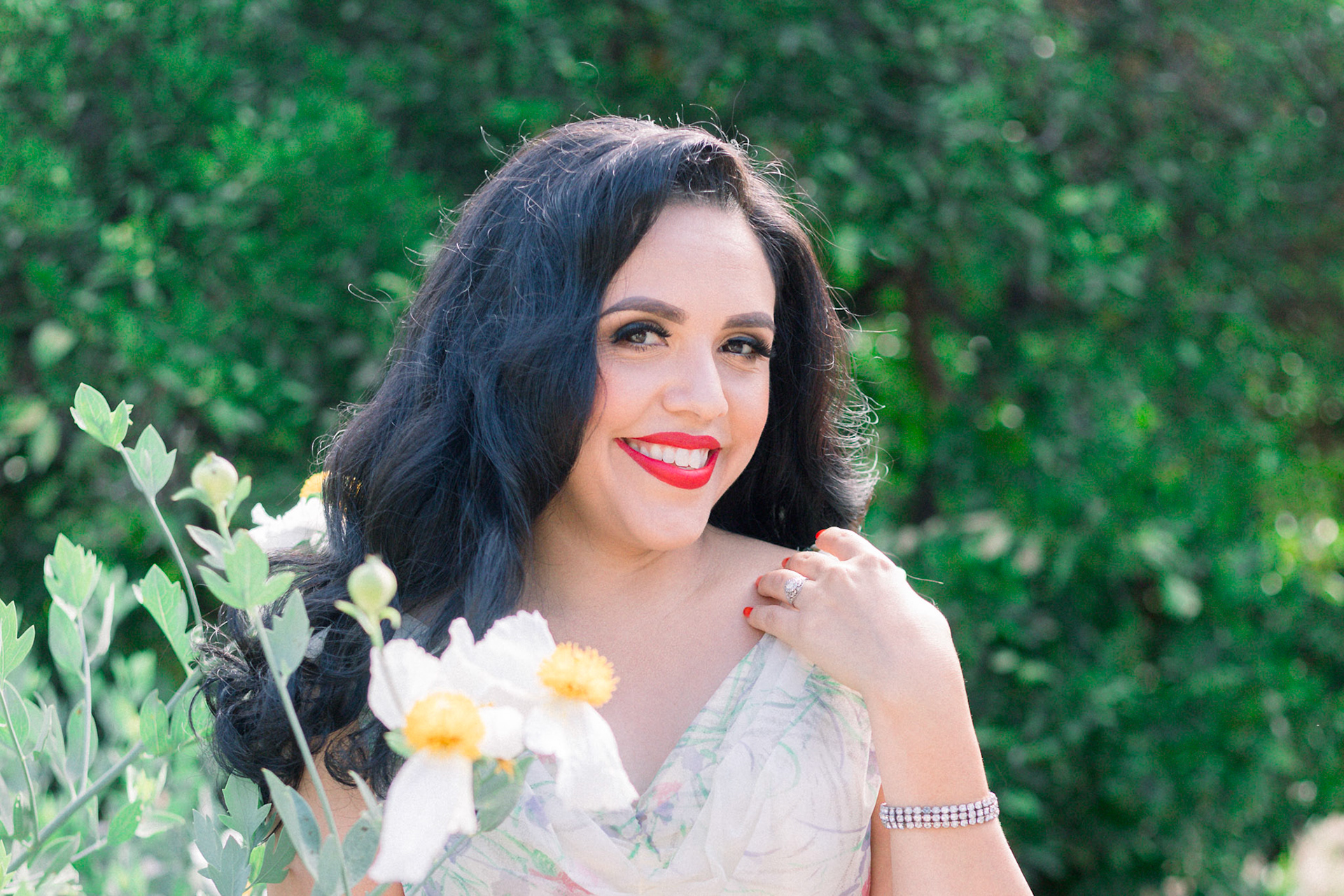 I cannot get over how beautiful she looked and how amazing her dress was! If you're looking for 1950s vintage engagement outfit inspo, here it is!