Candace and Edgar's wedding was so much fun. These two met through friends during college, and have been dating each other for 11 years before finally tying the knot. Did I forget to mention that they also have the coolest style and the coolest hairdos?!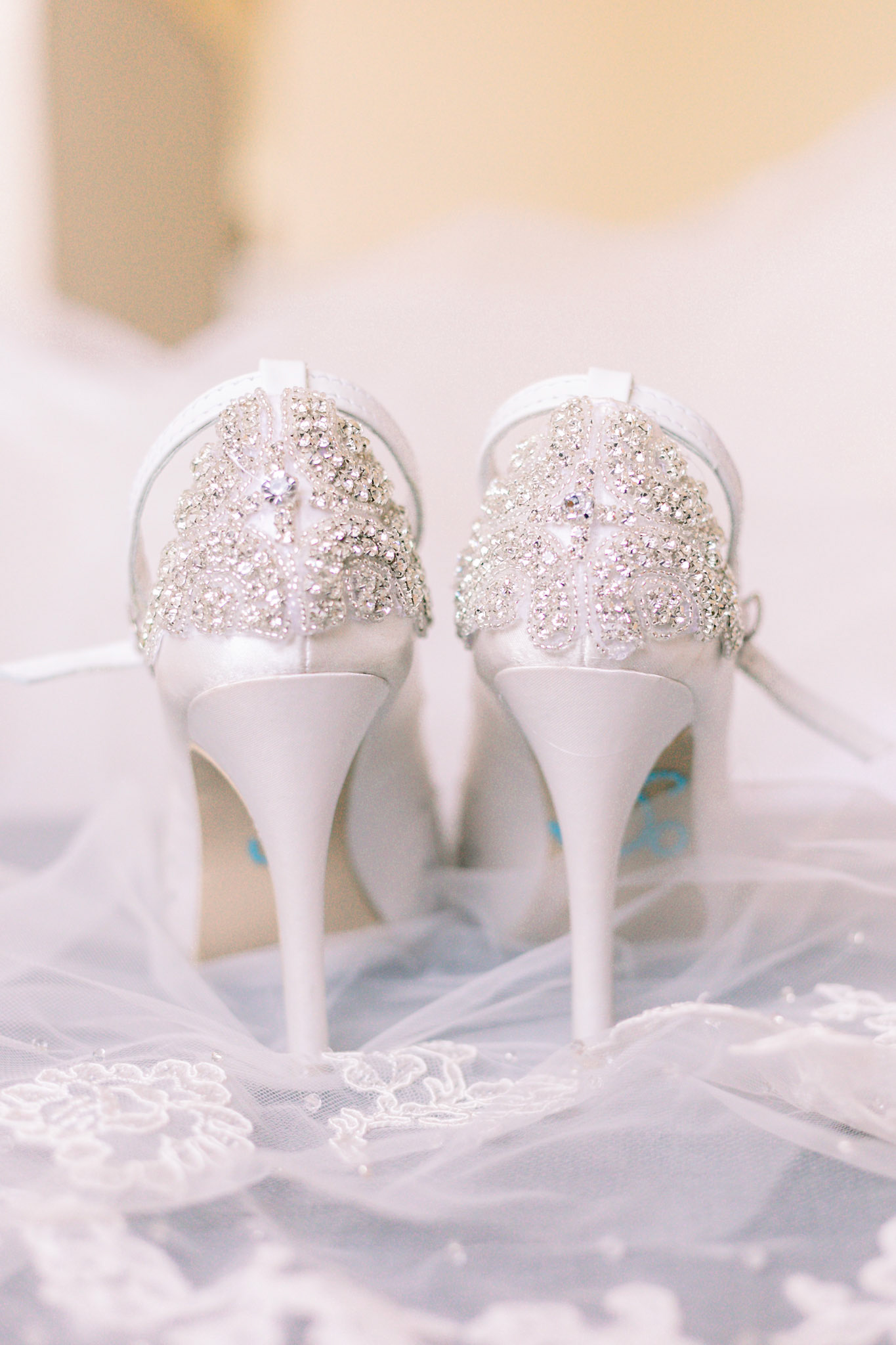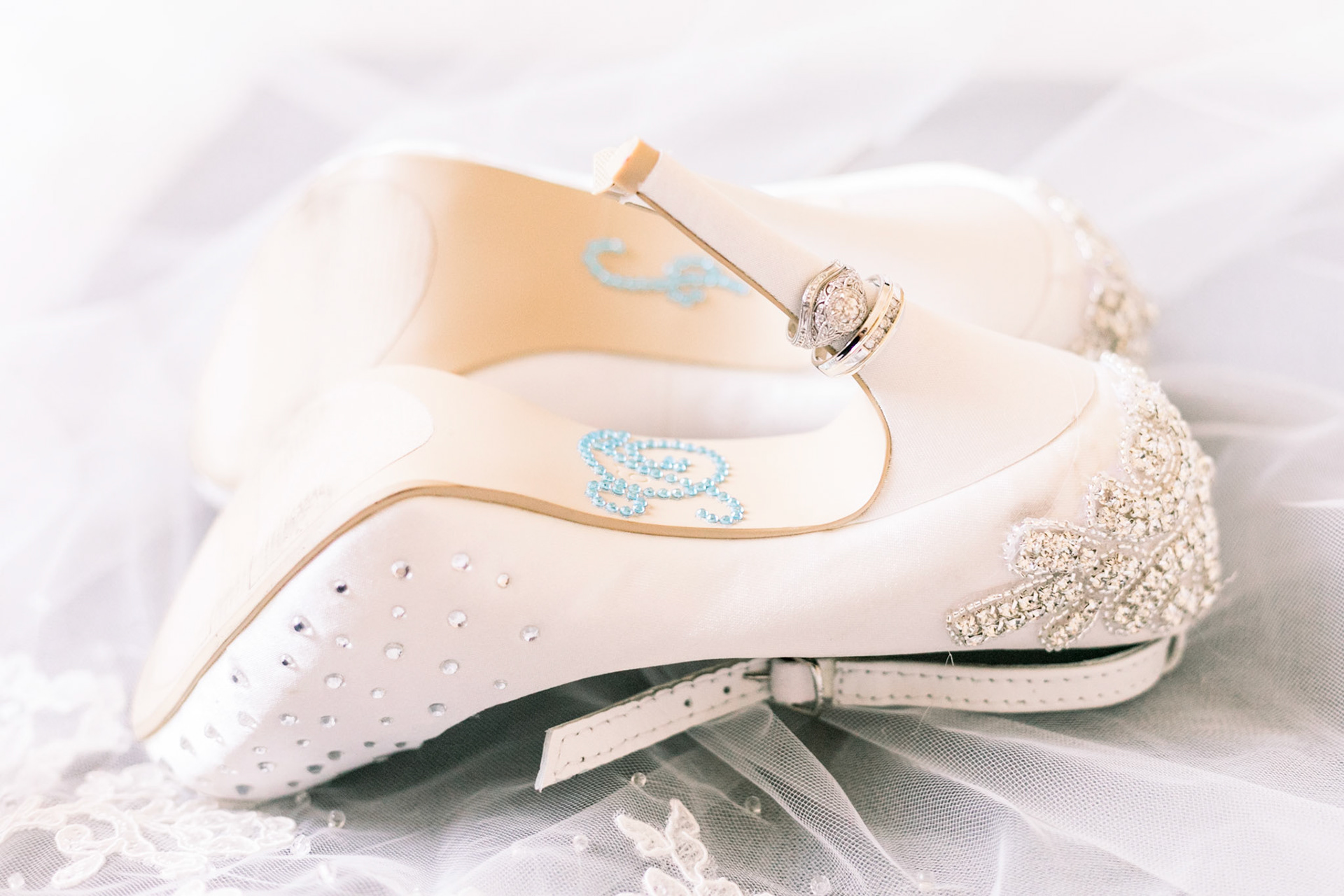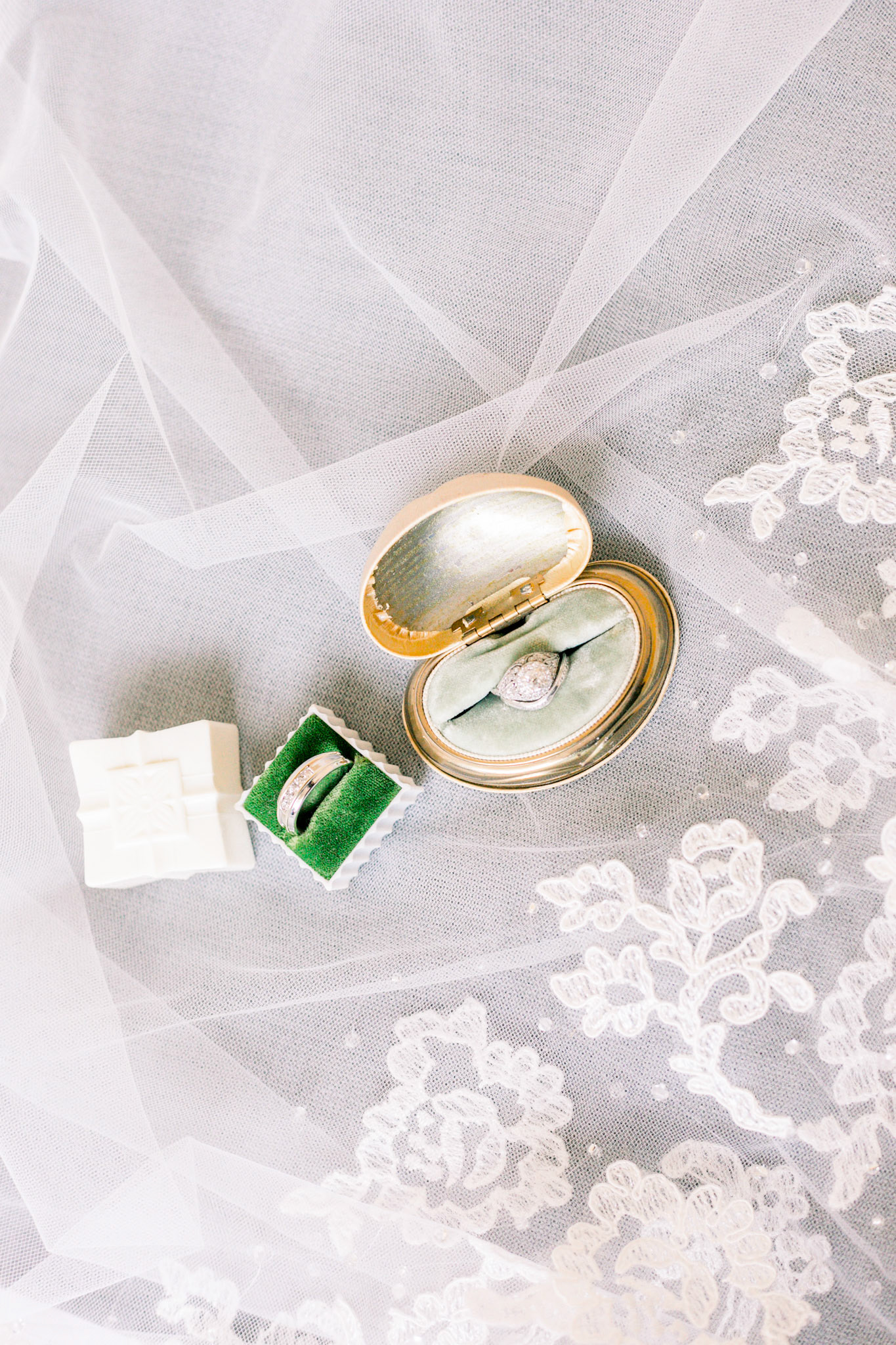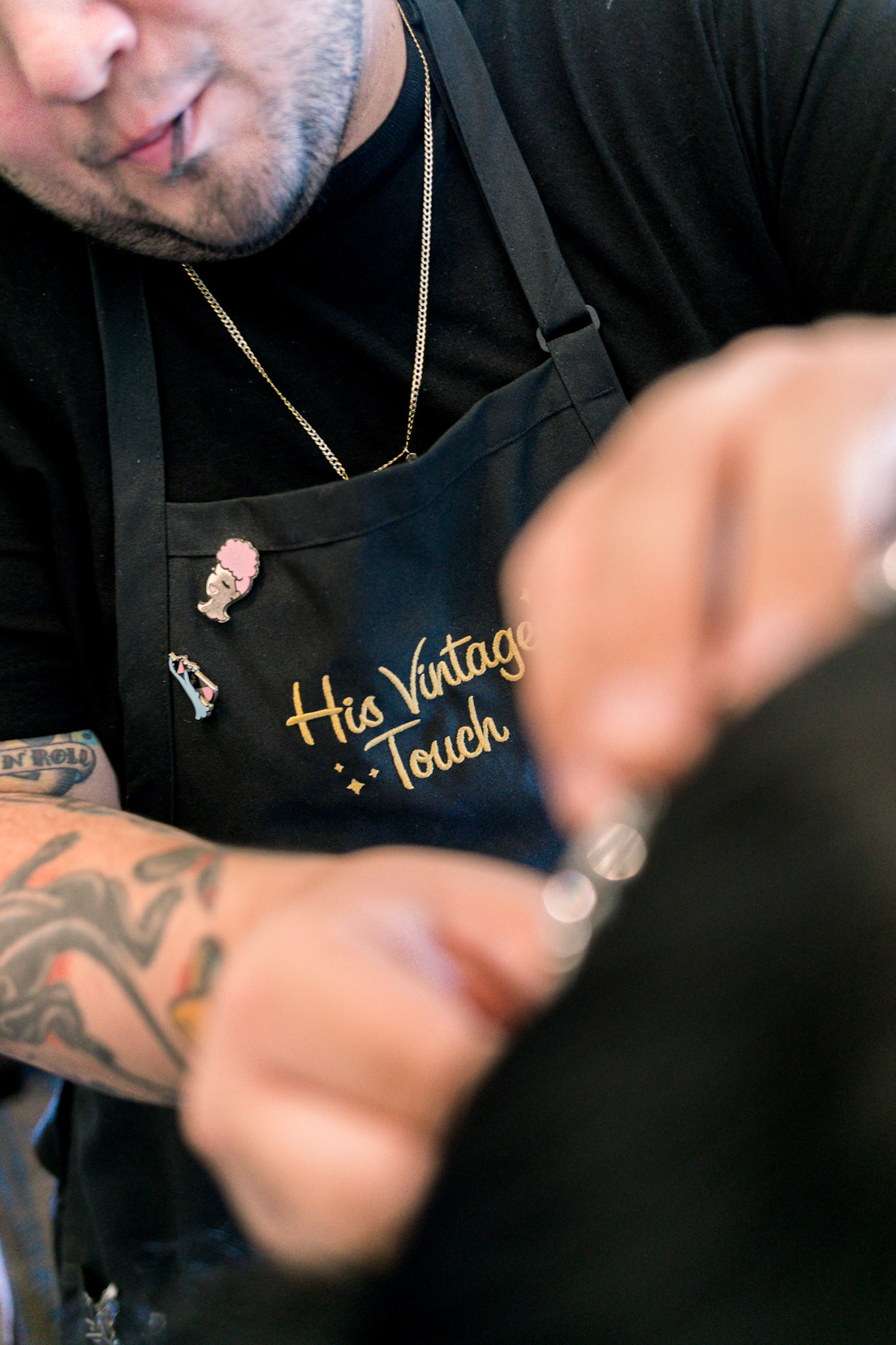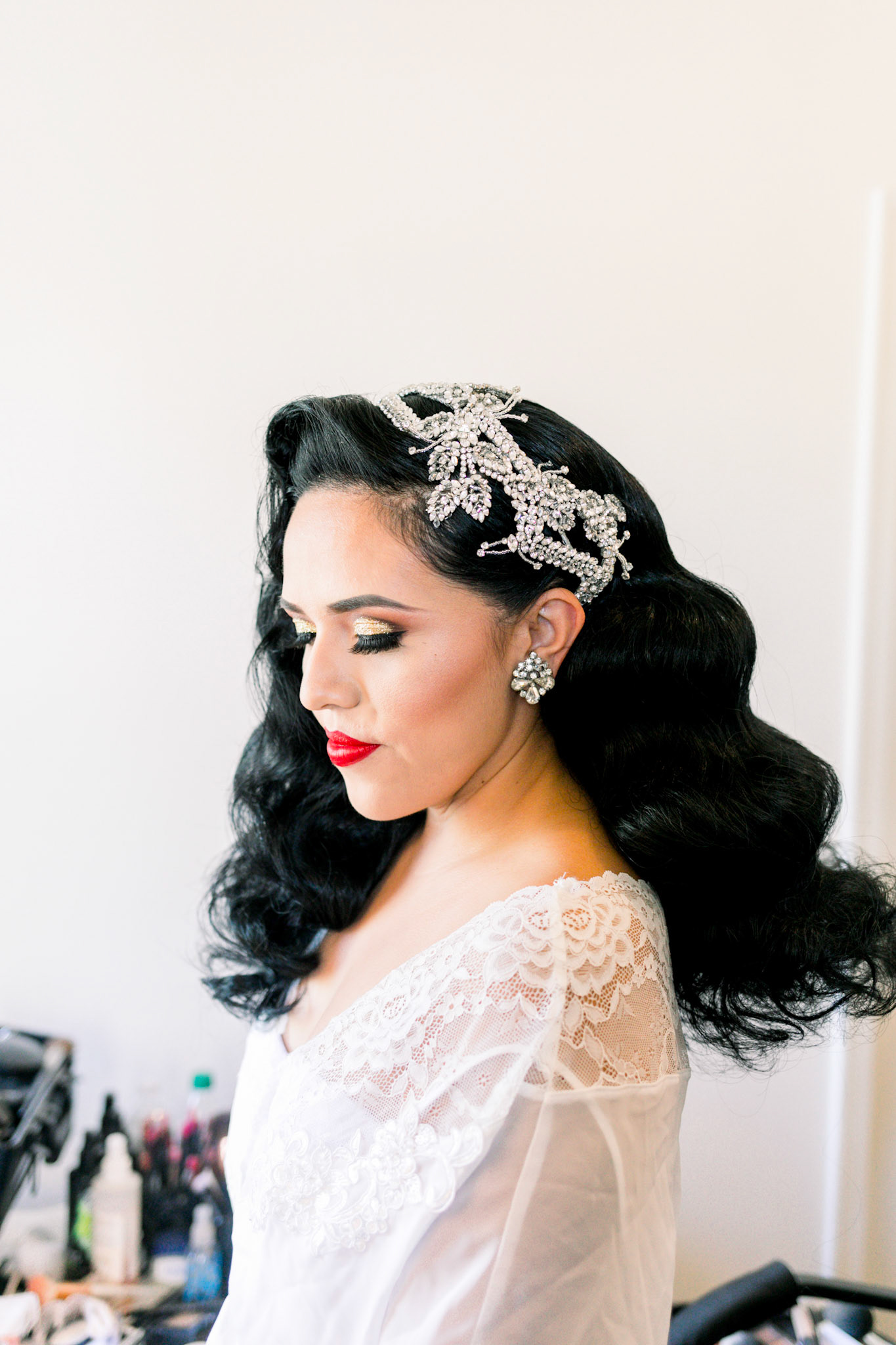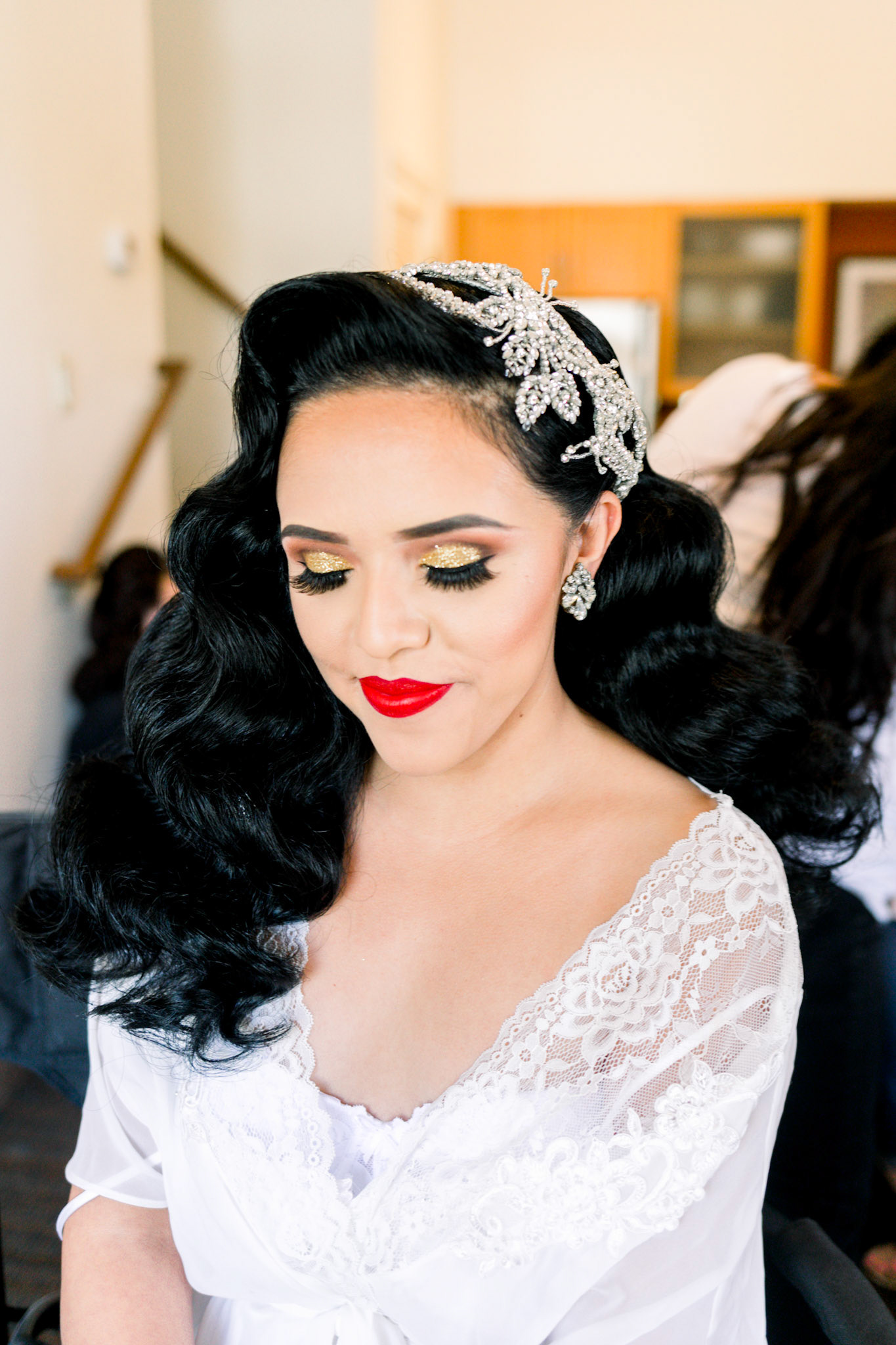 Celebrity hairstylist Tony Medina doing his thing and Candace's hair is jealously so good. I love working with people who have passion for their crafts.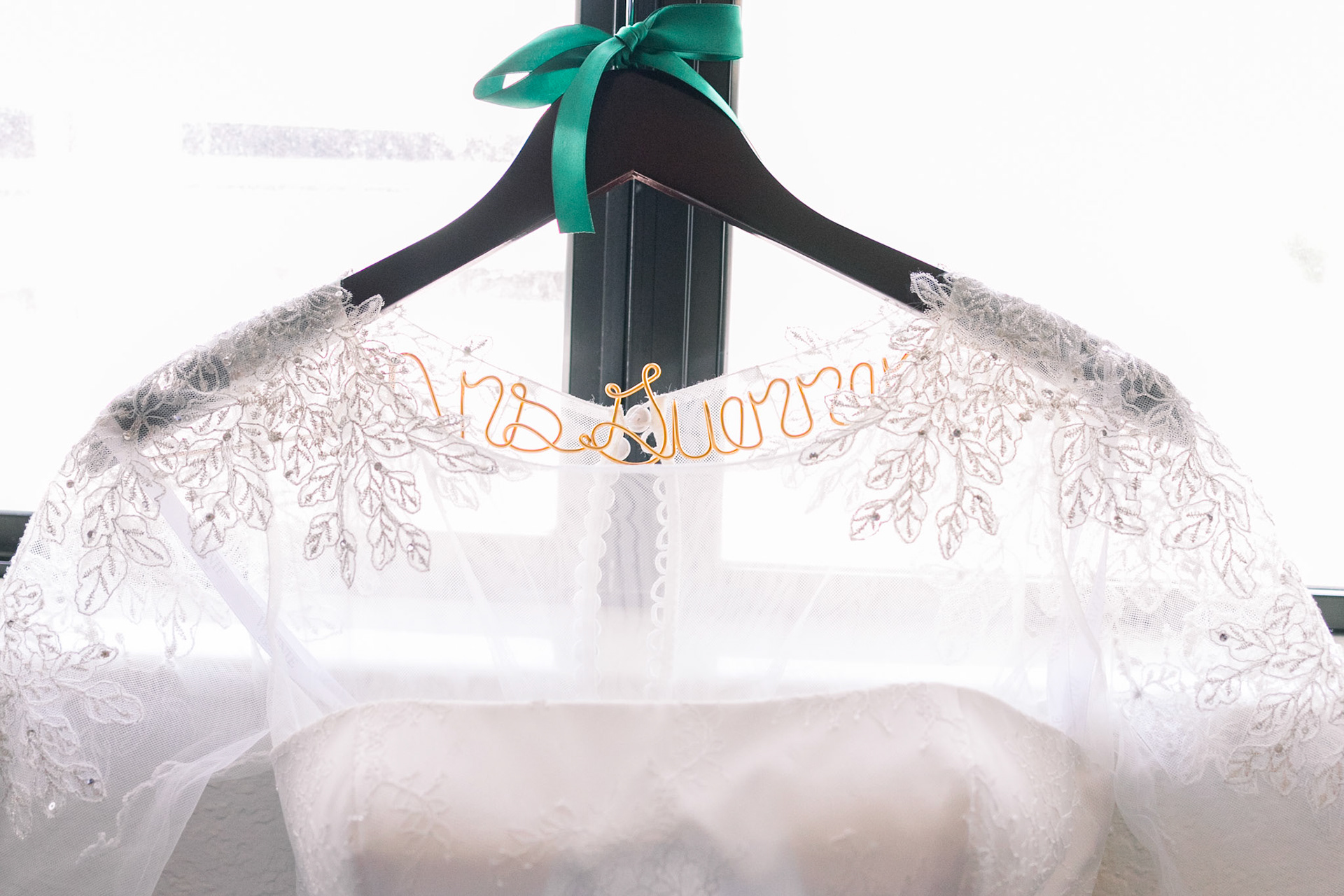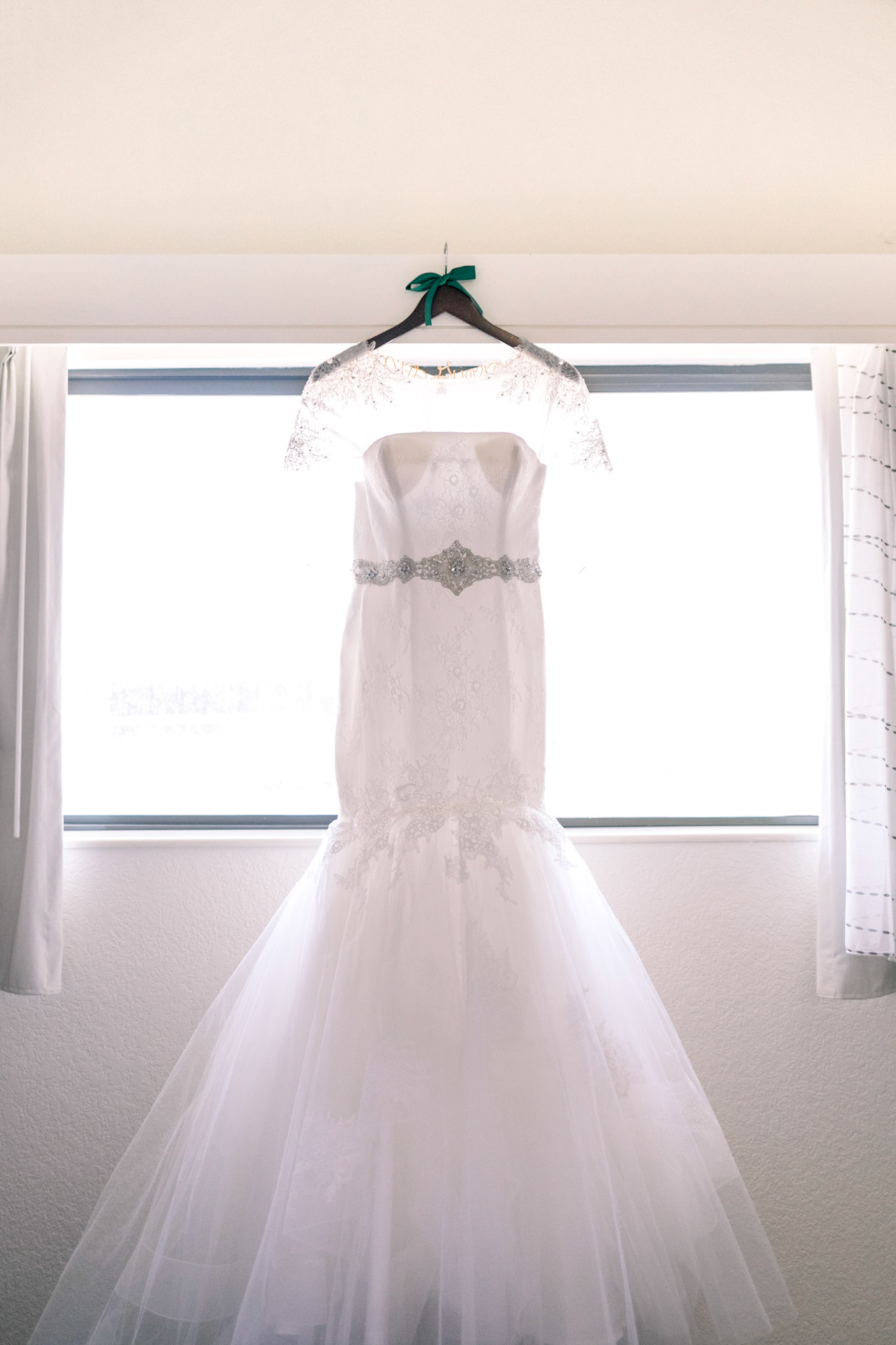 This dress was so gorgeous, and it was definitely a "Candace" dress! She looked absolutely gorgeous in it and it fitted like a dream!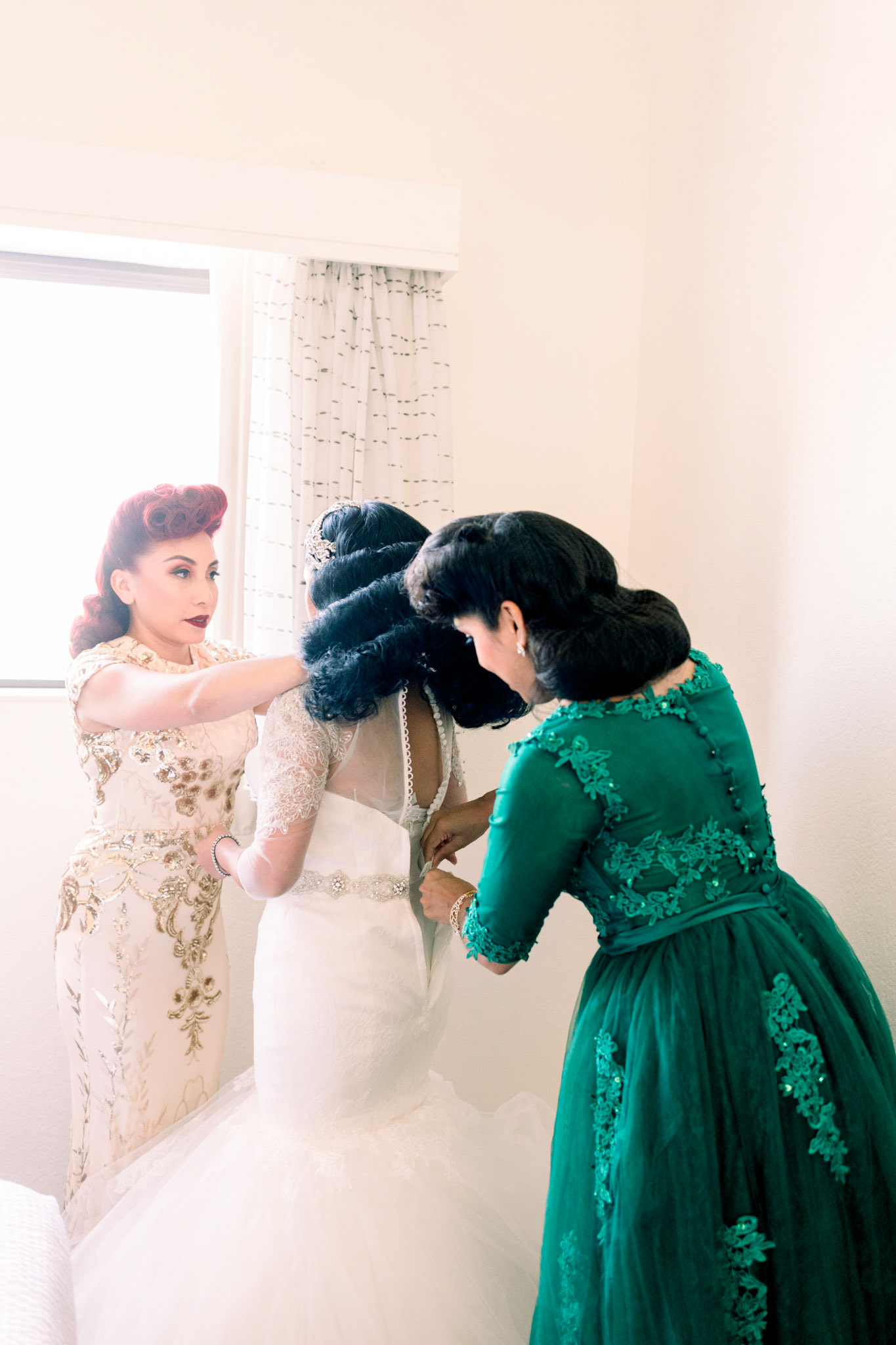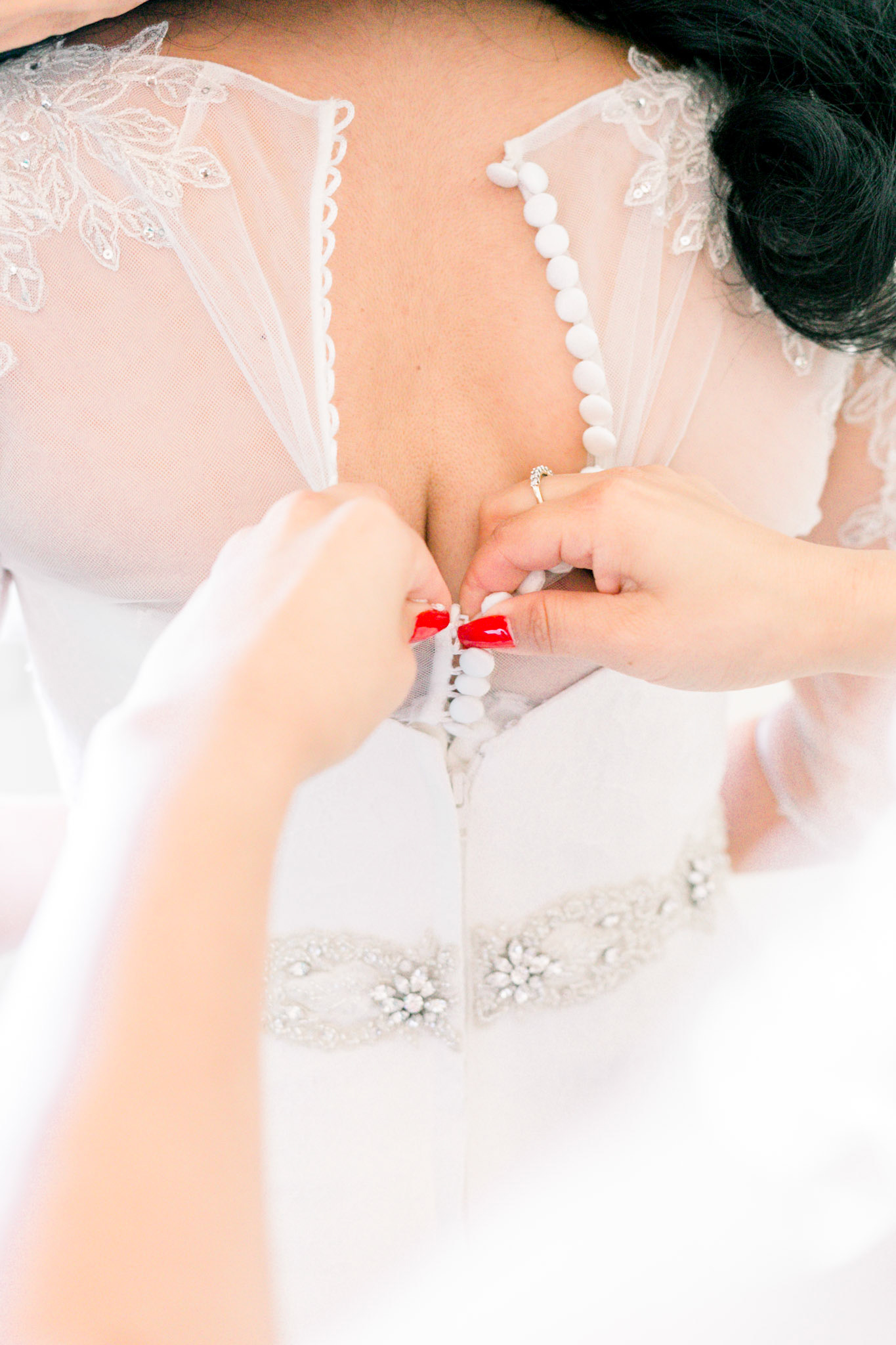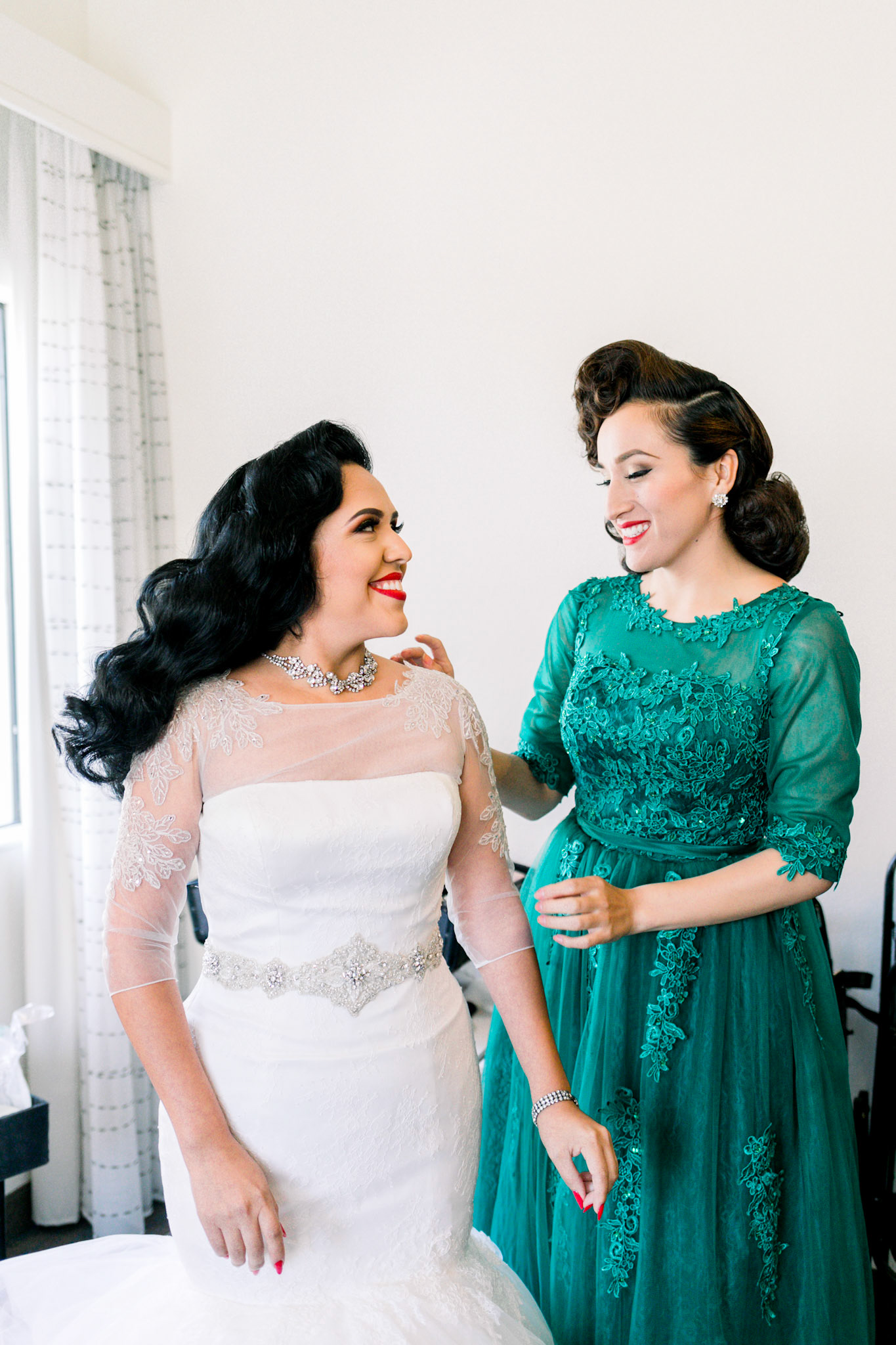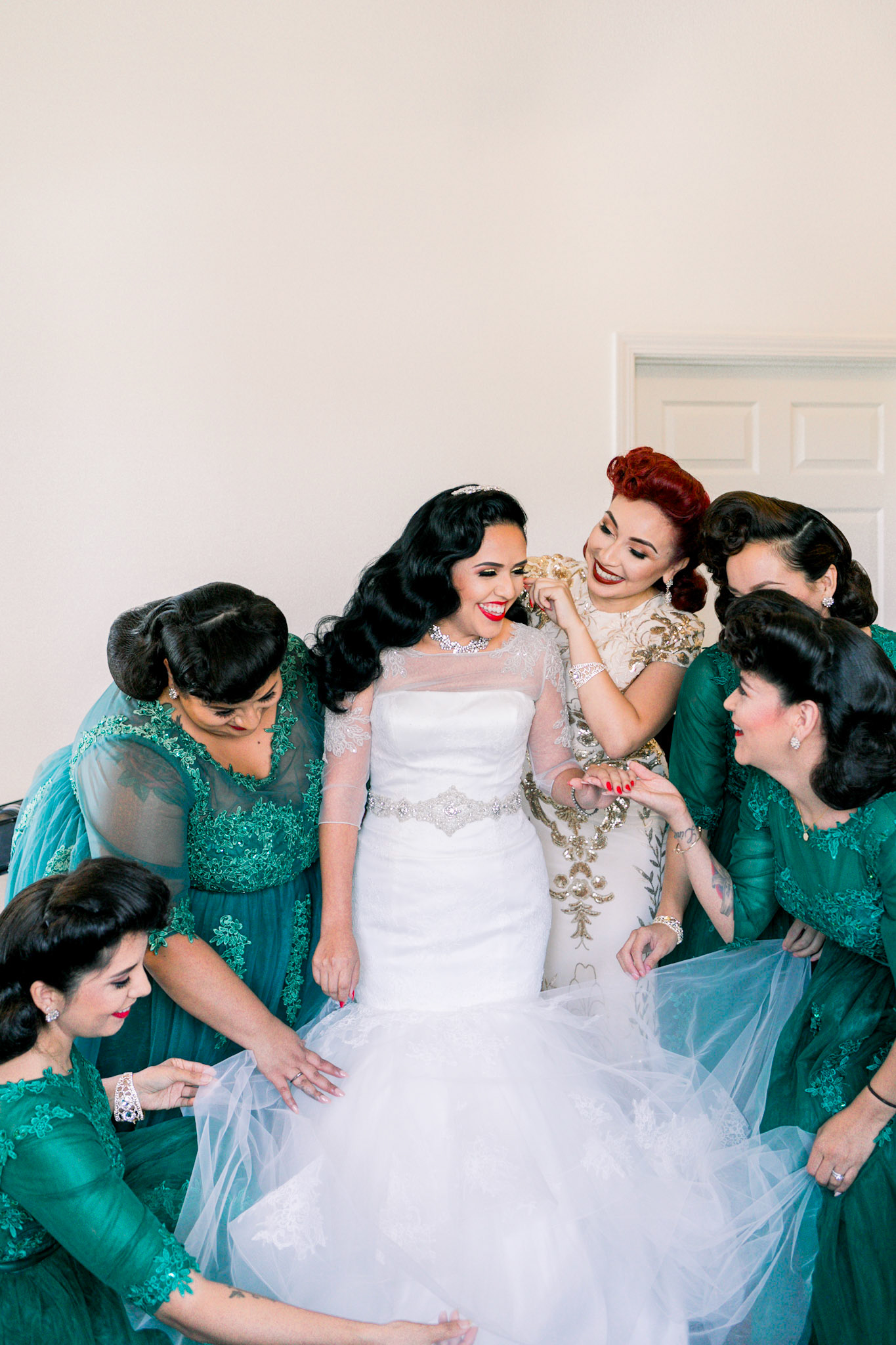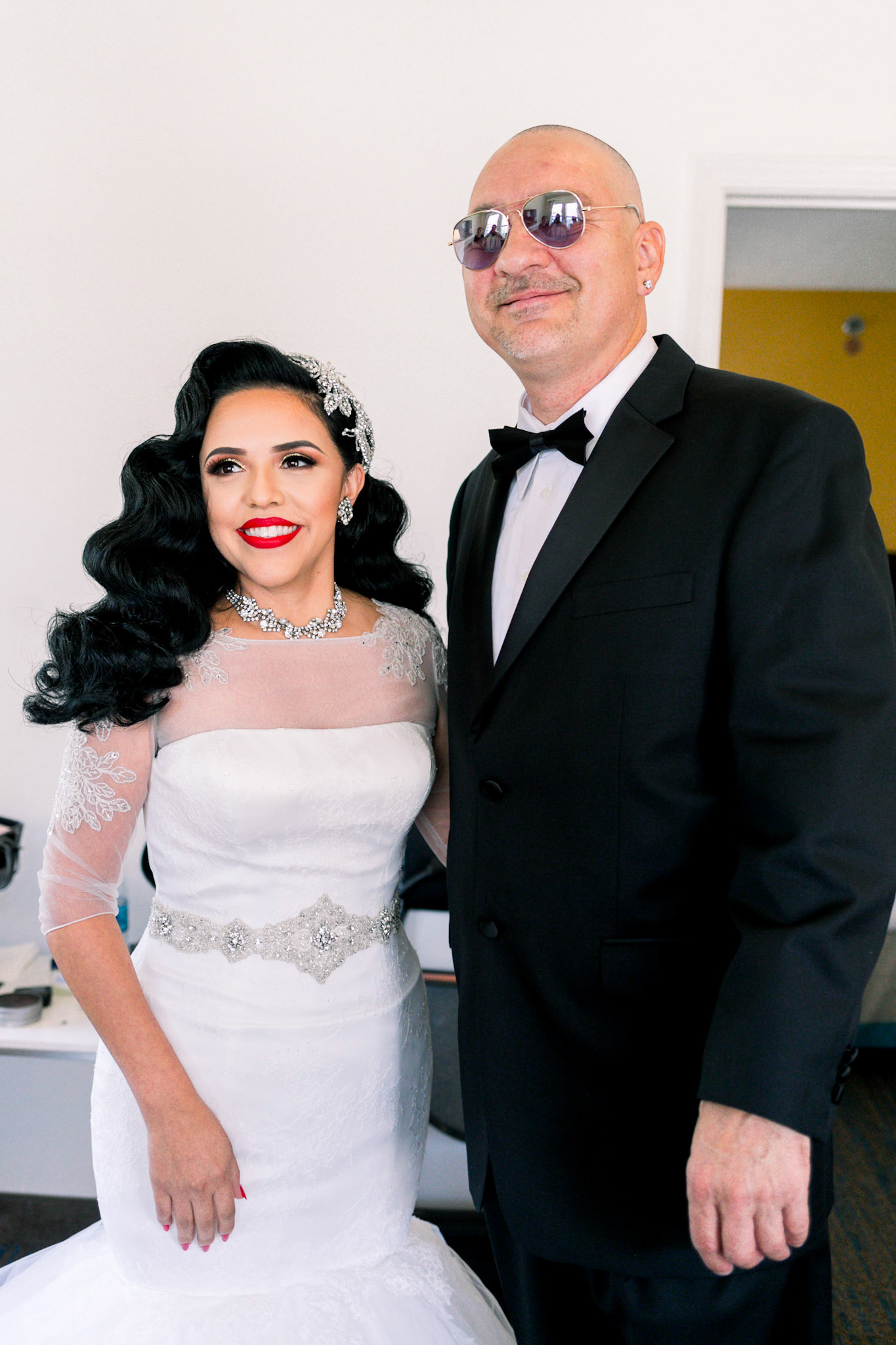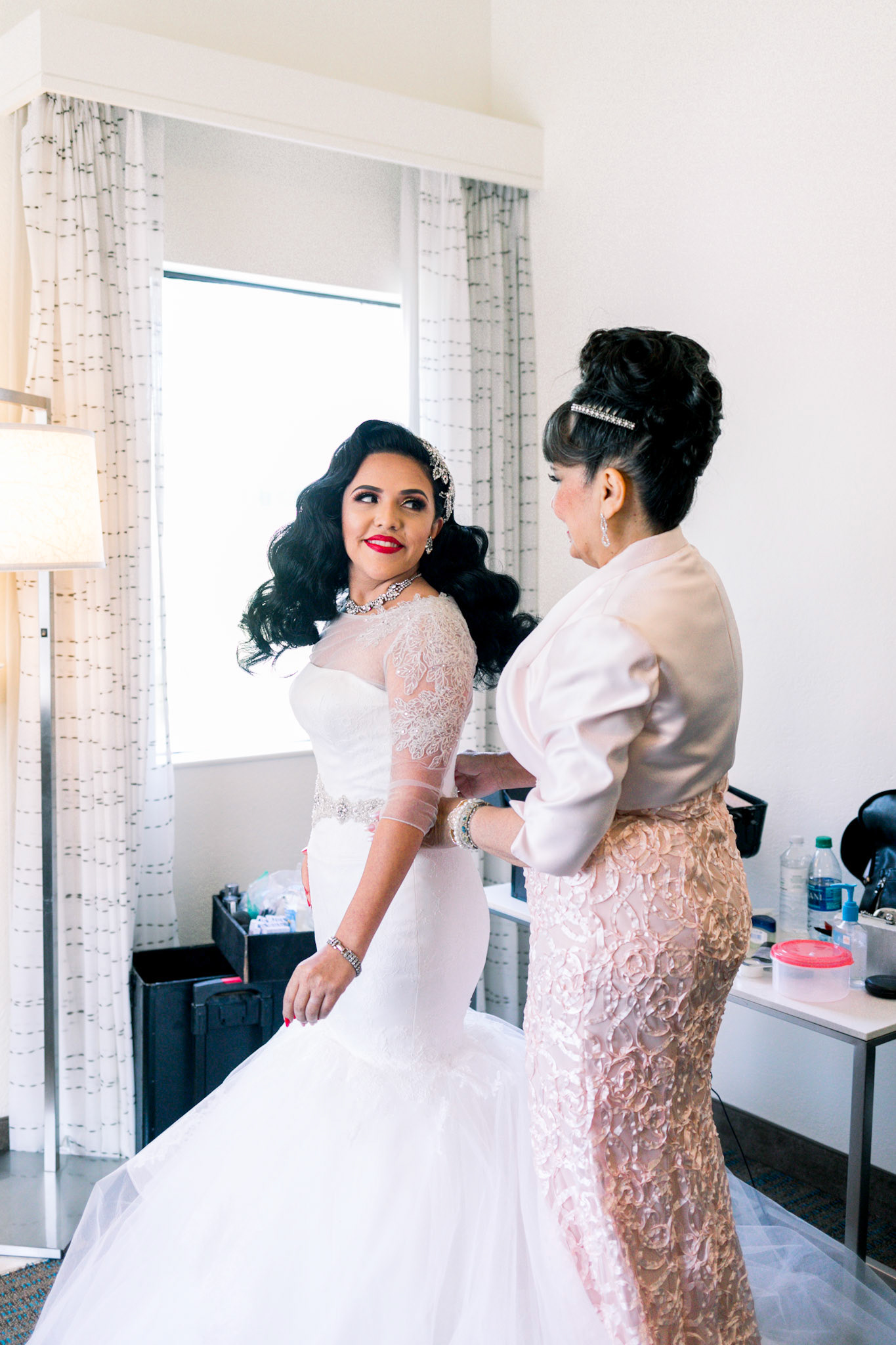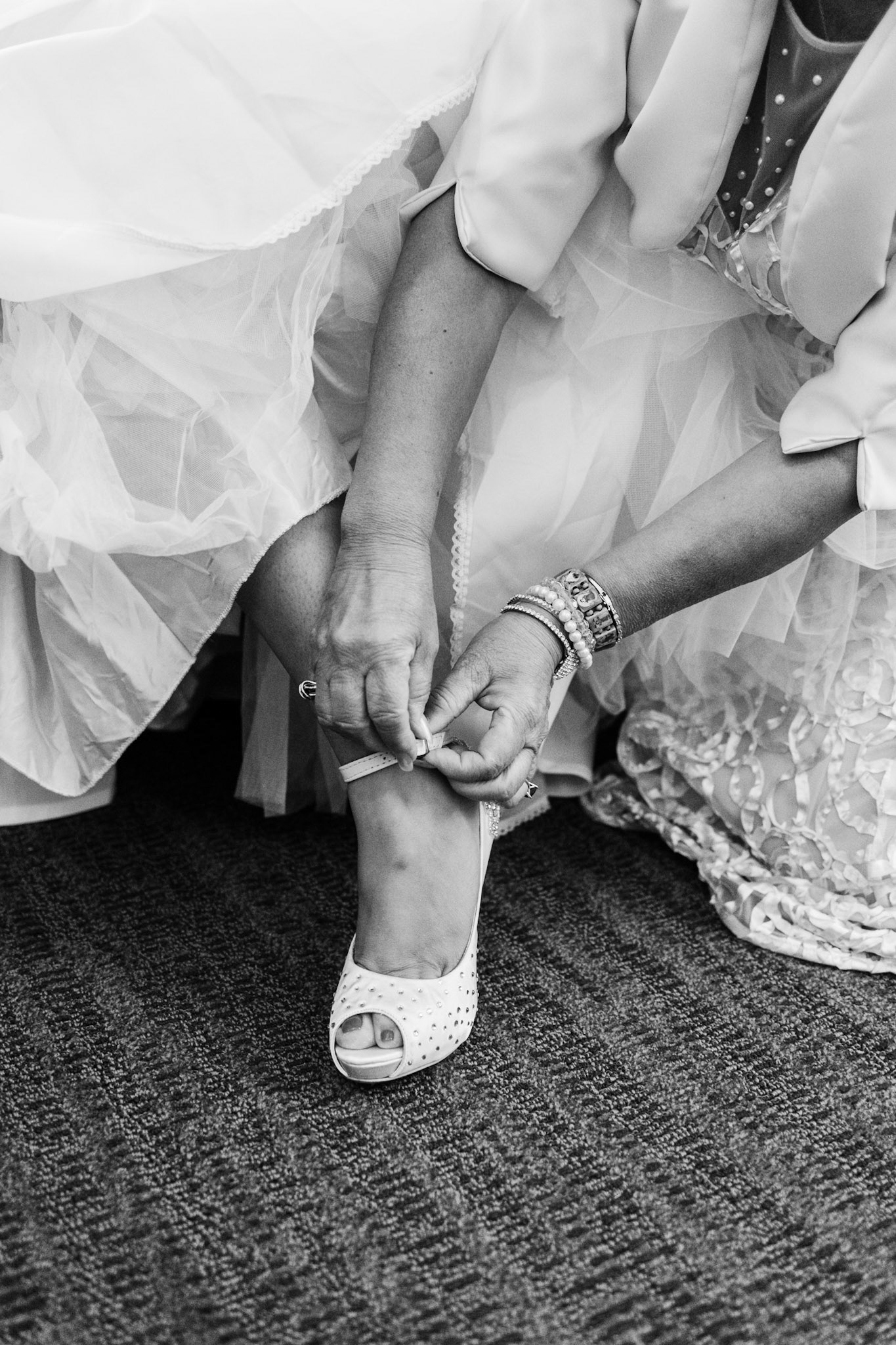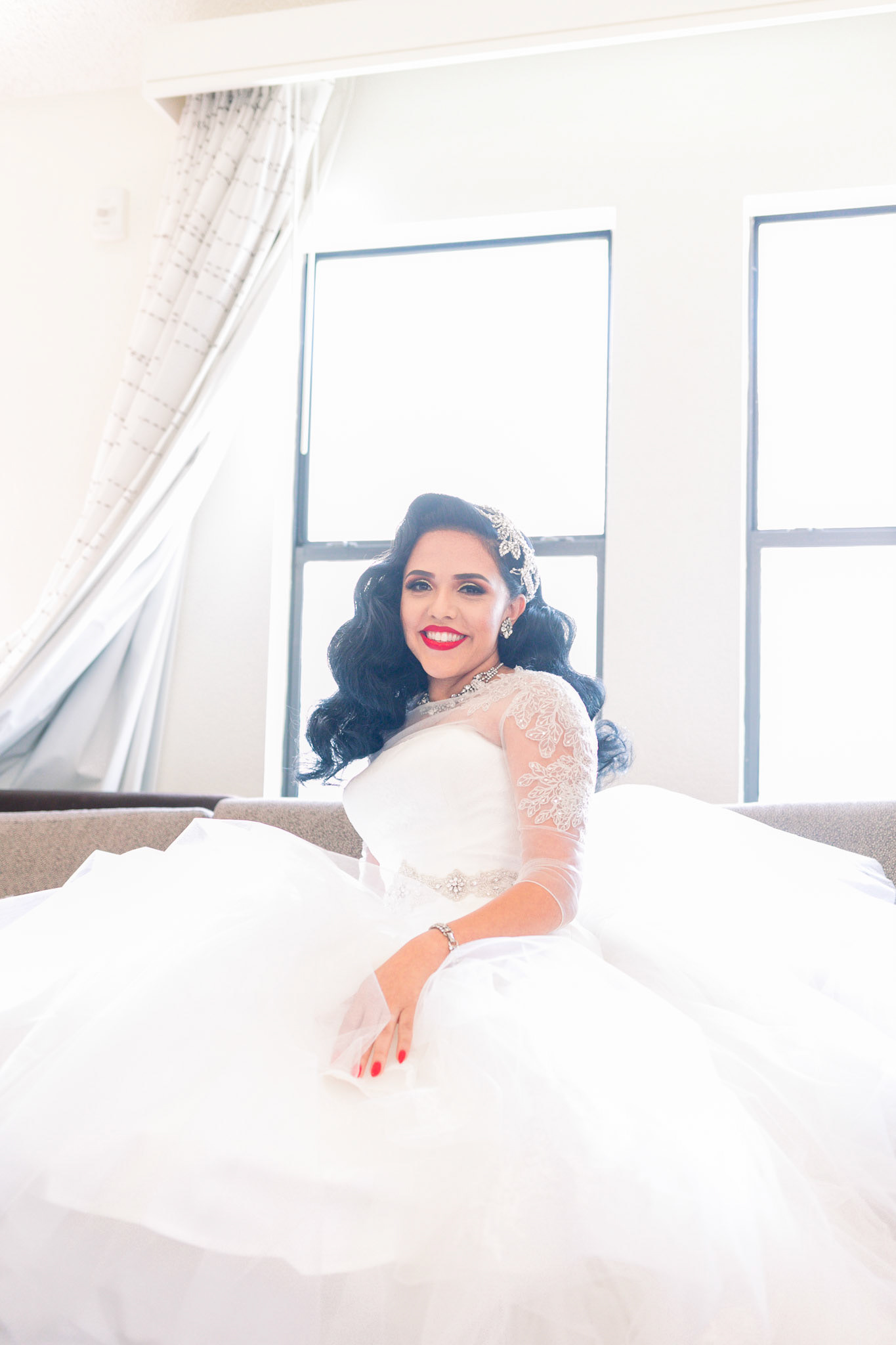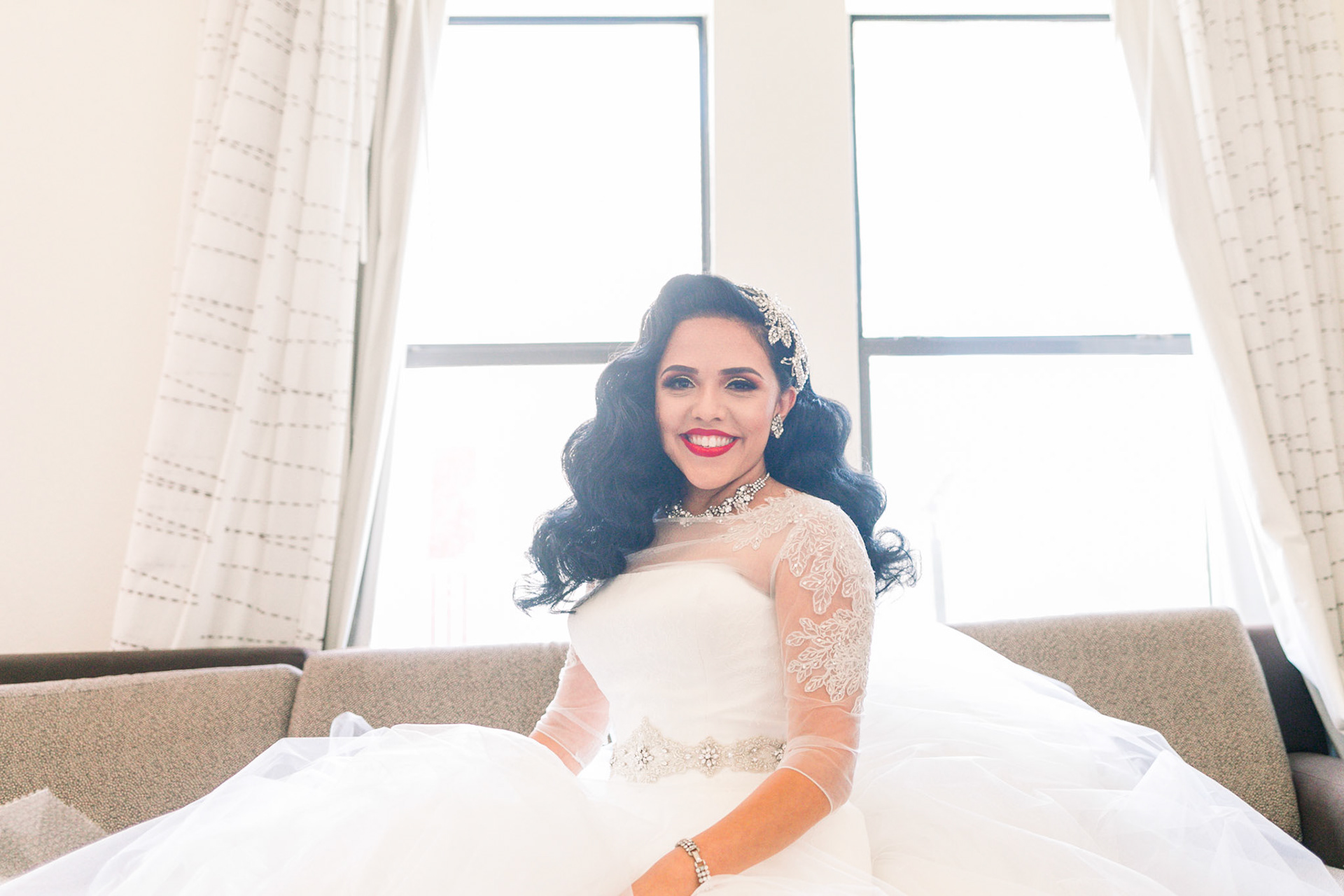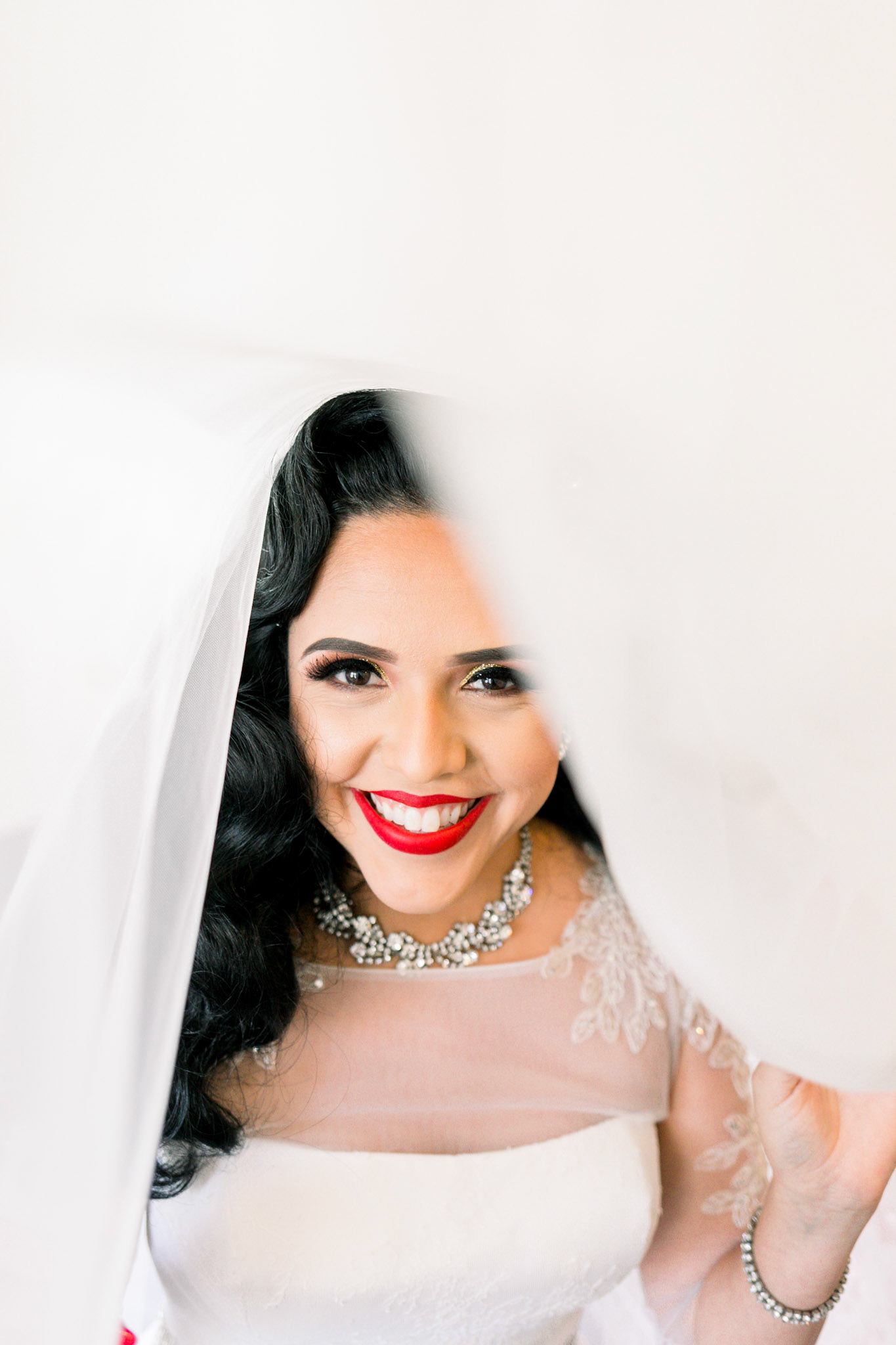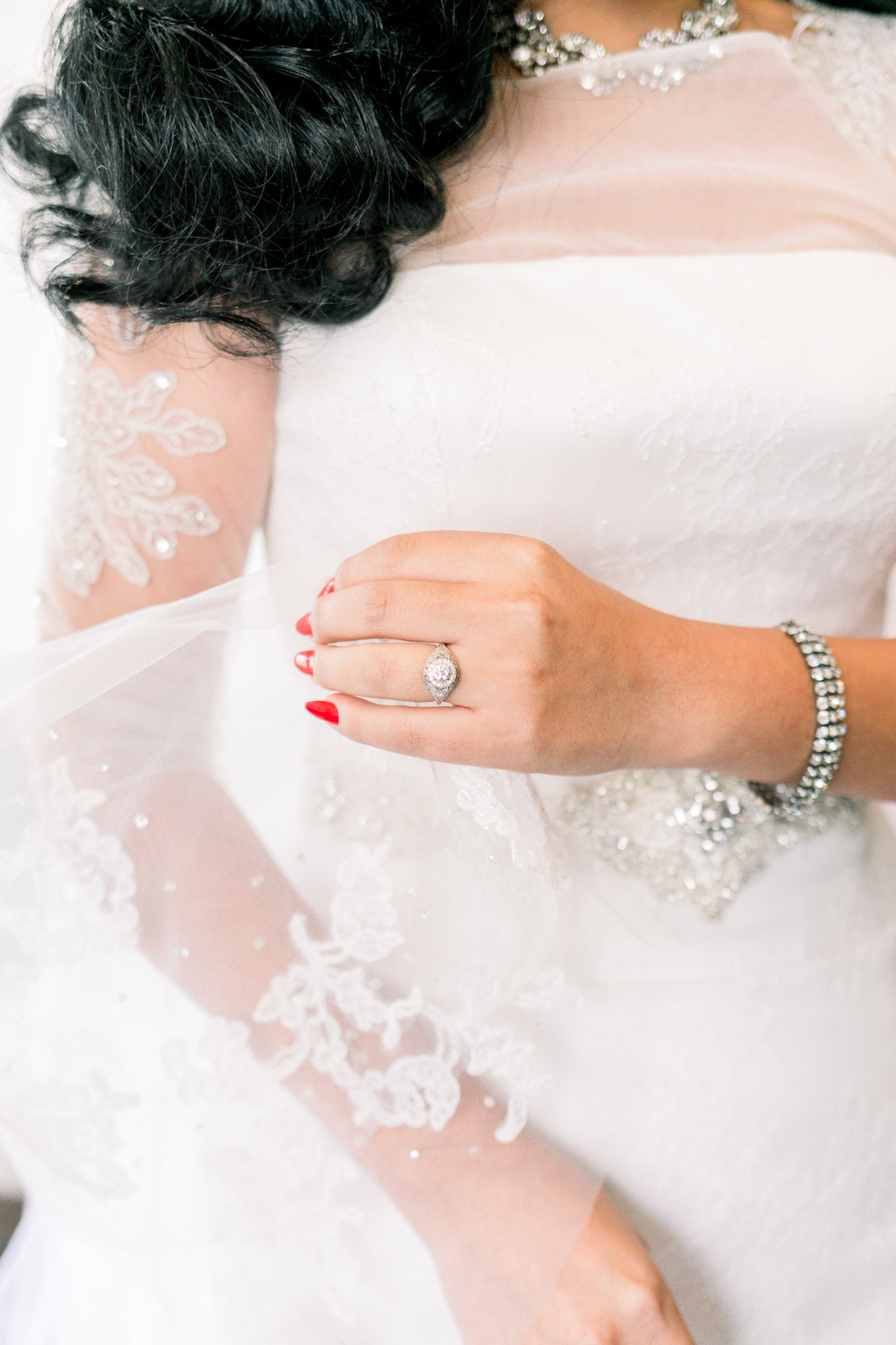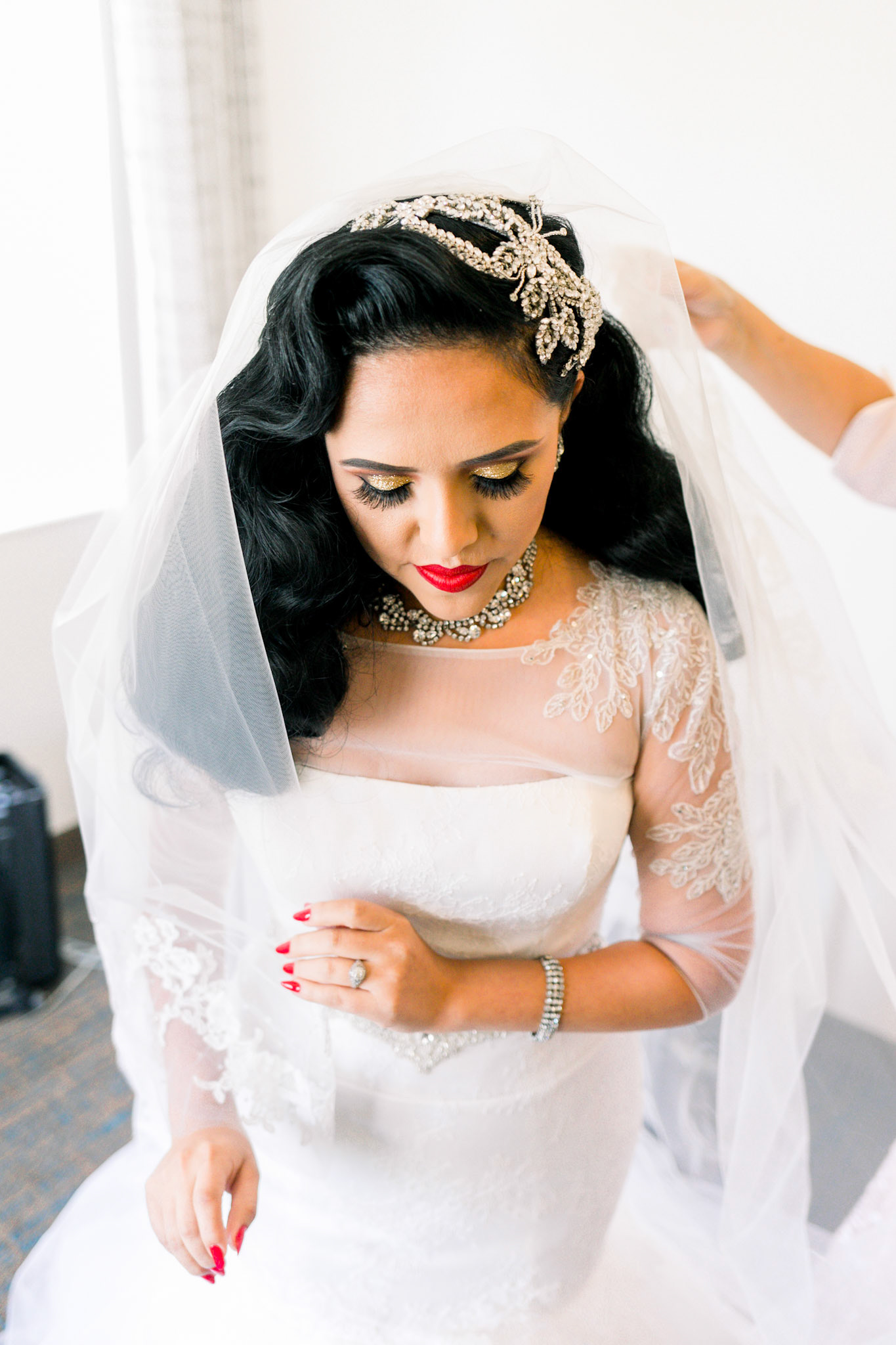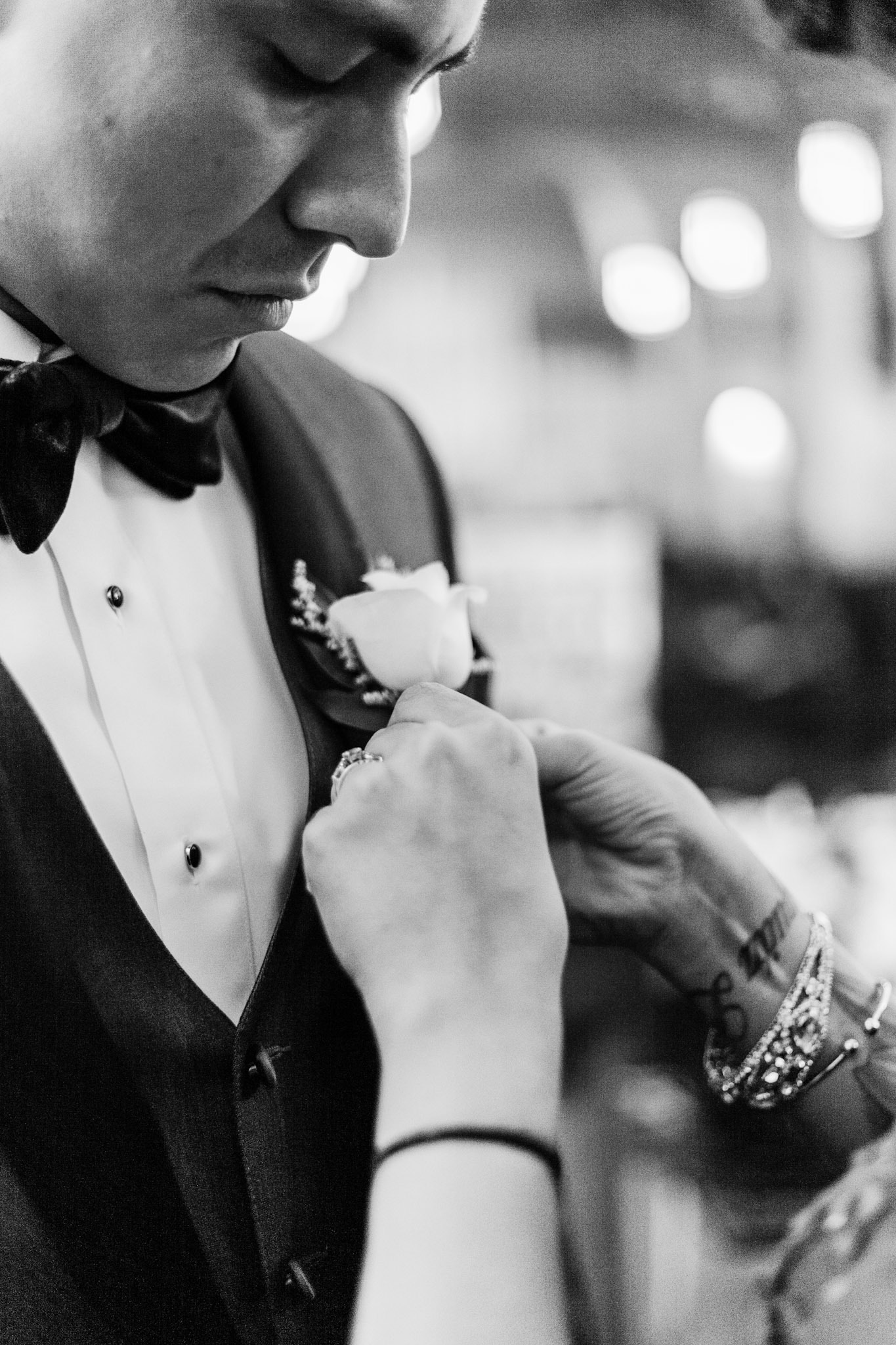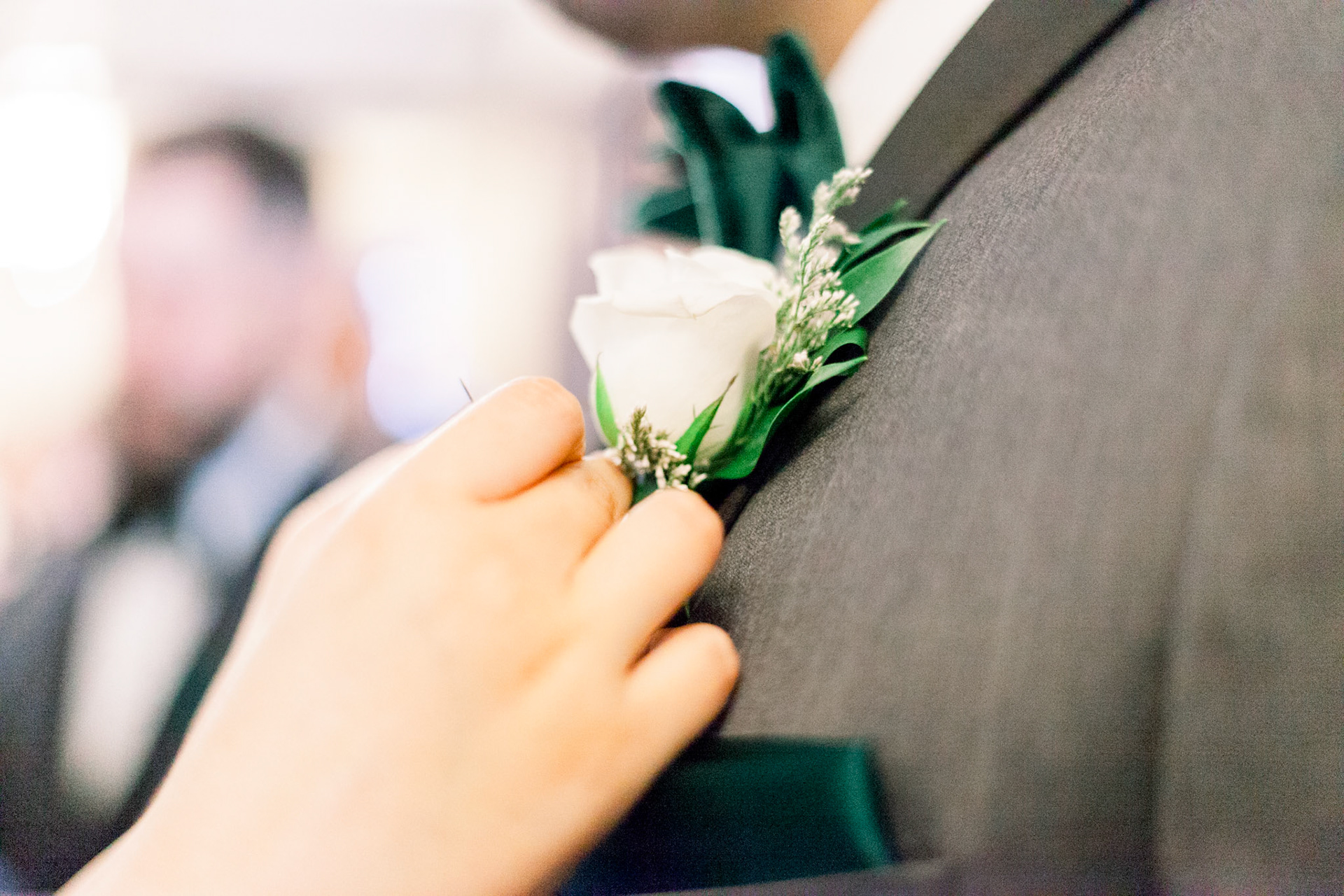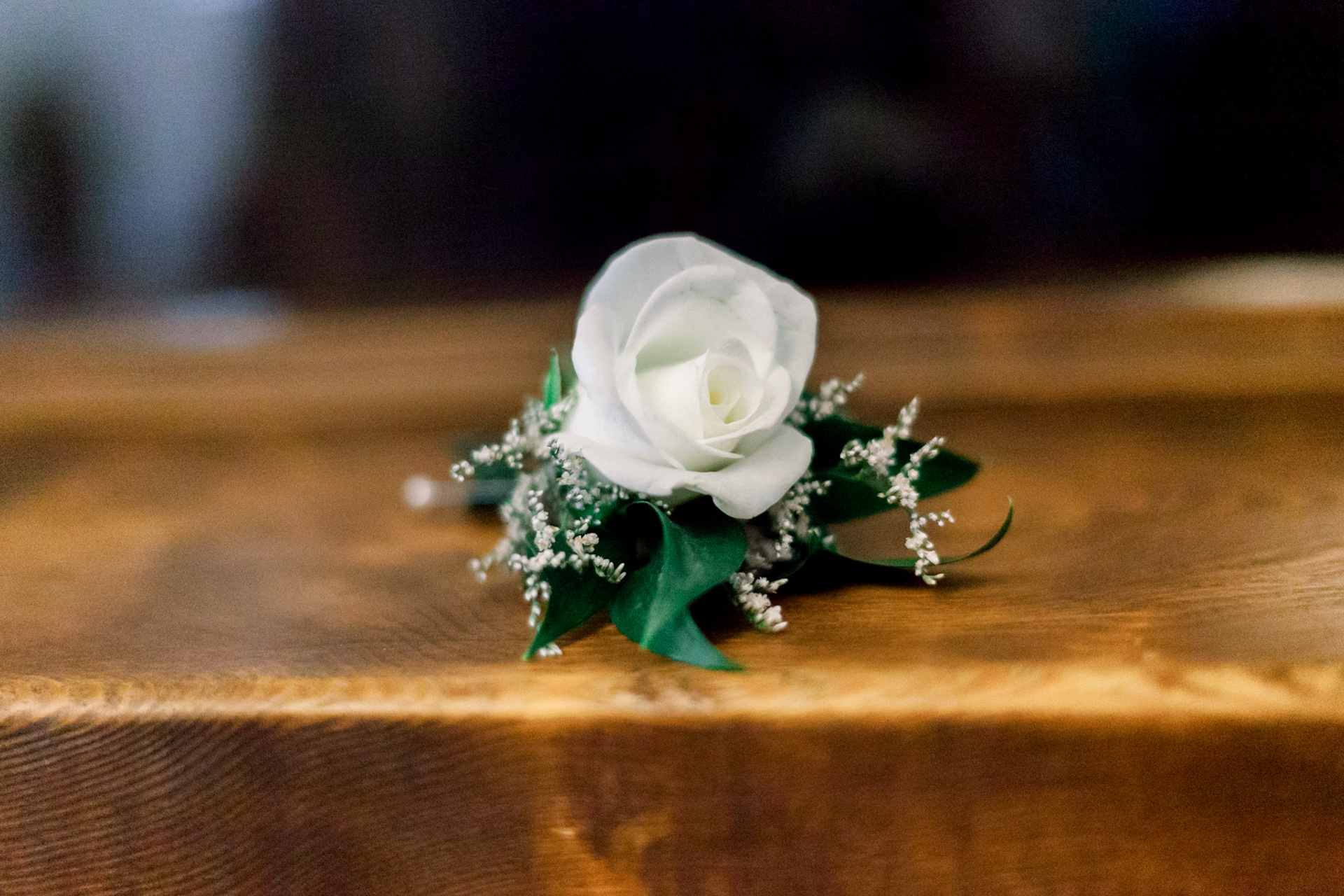 St. Joseph Church in Santa Ana does not allow flash photography. It was pretty dark, and this is where I think a photographer's equipment matters. Without professional camera and lens, it would have been very difficult to grab these photos and more for Candace & Edgar's wedding album.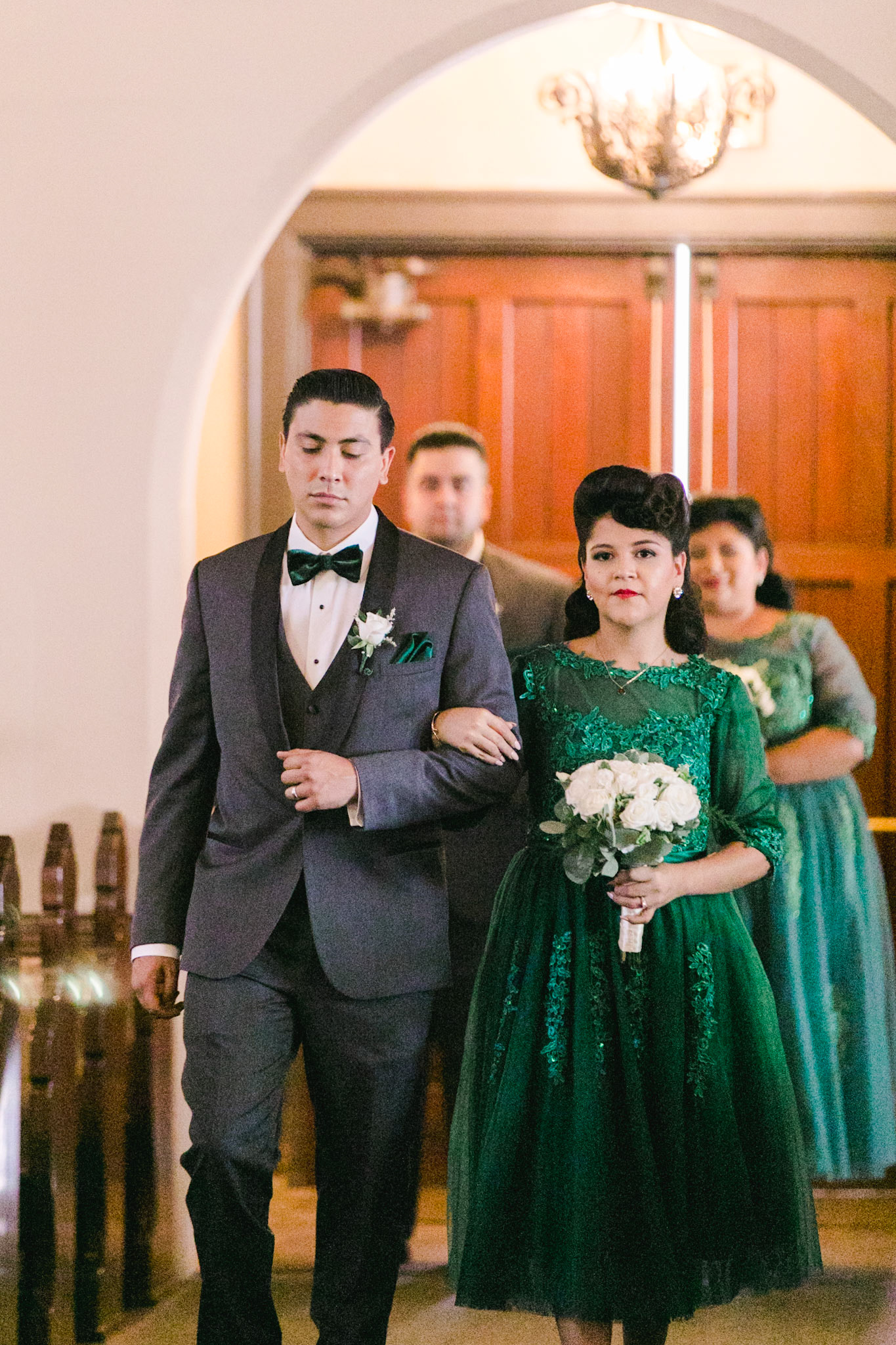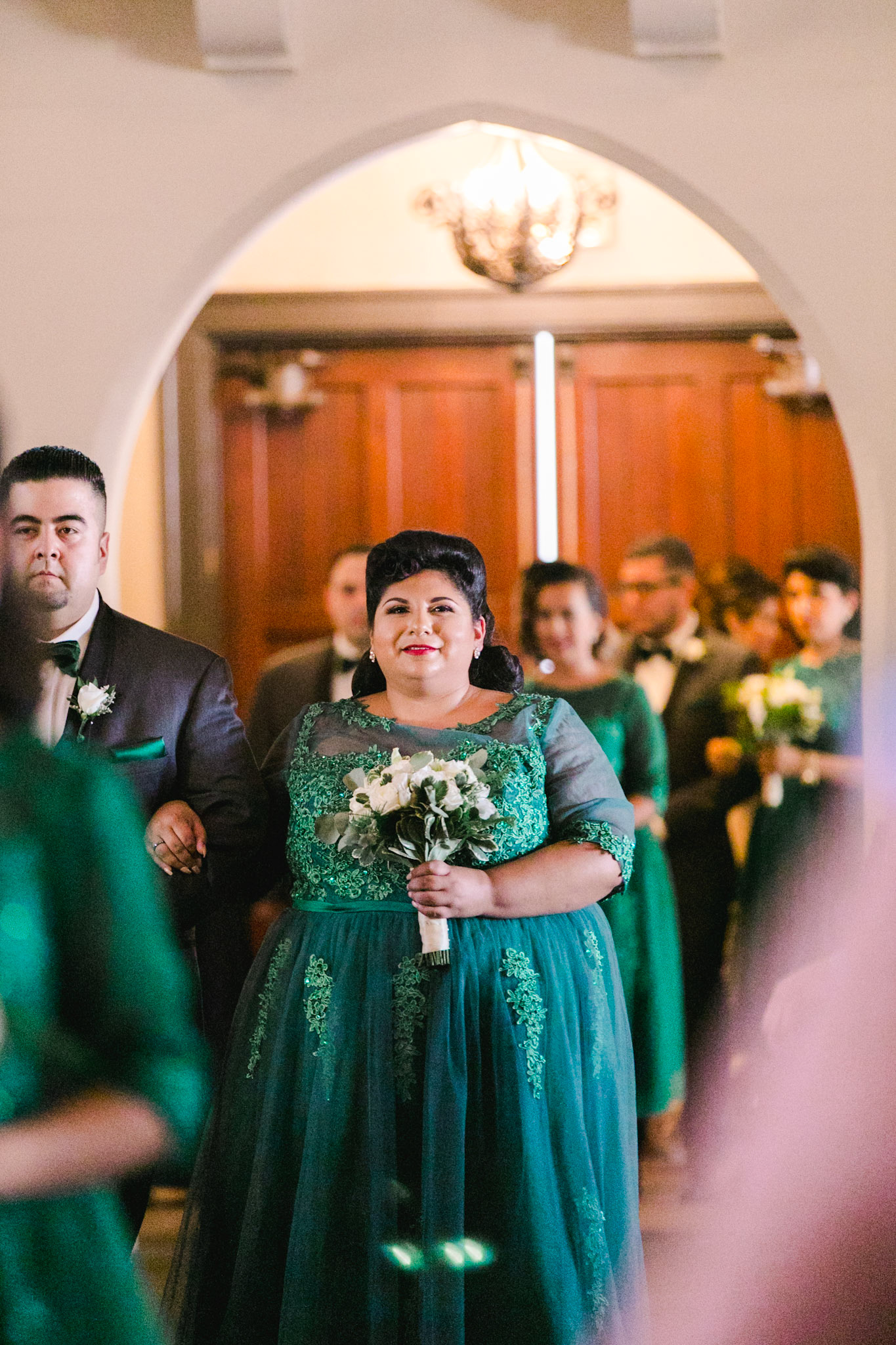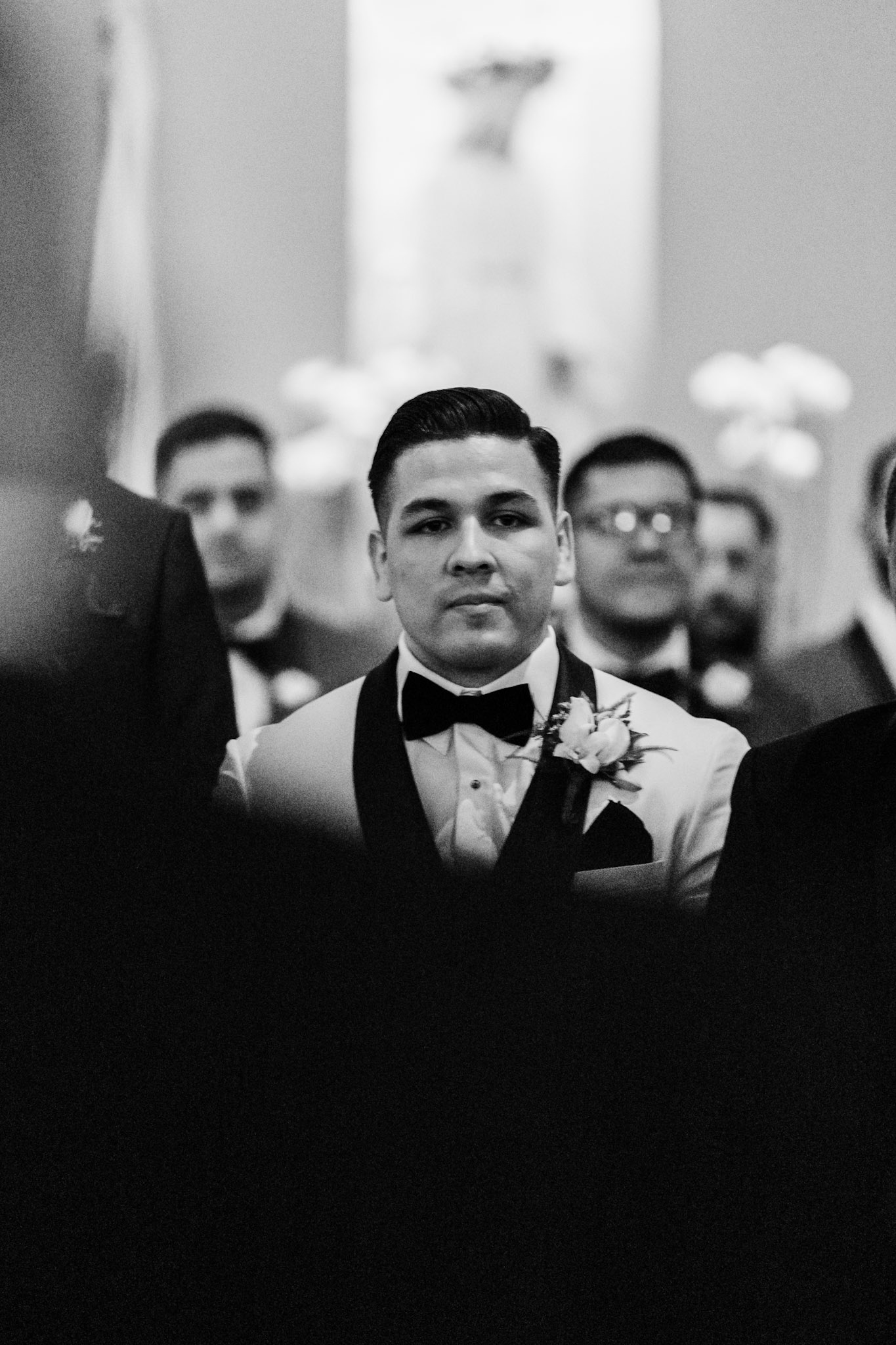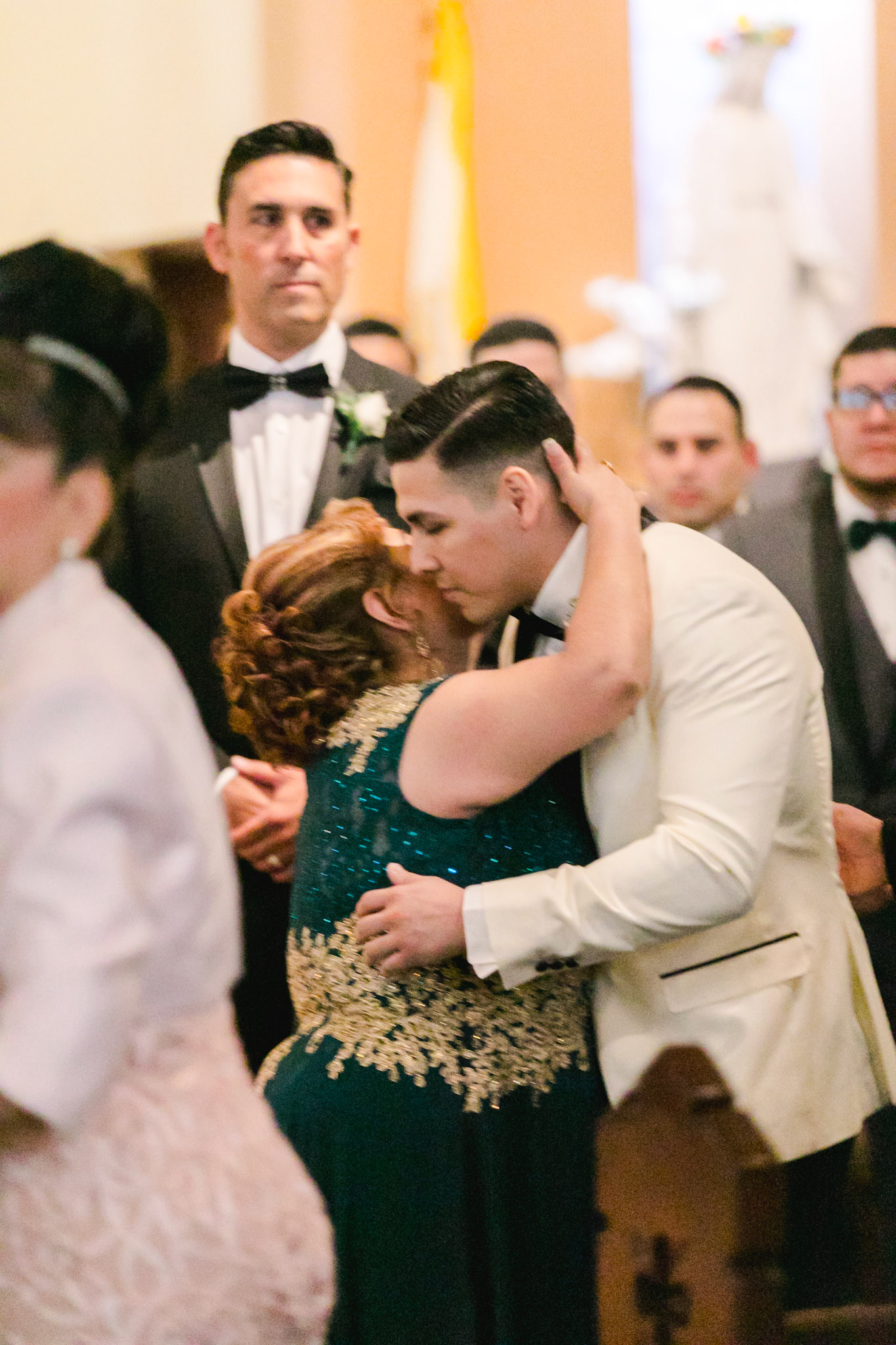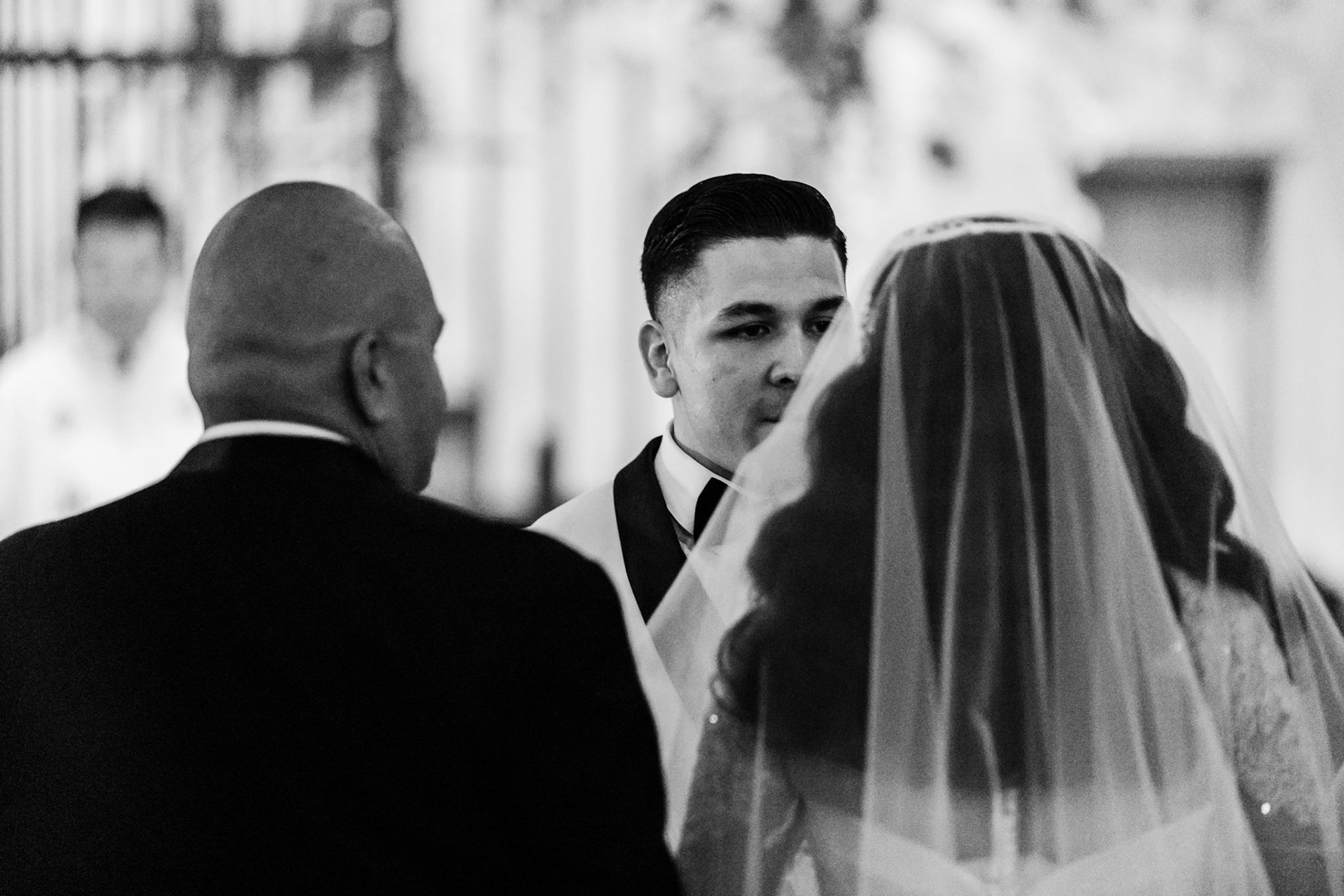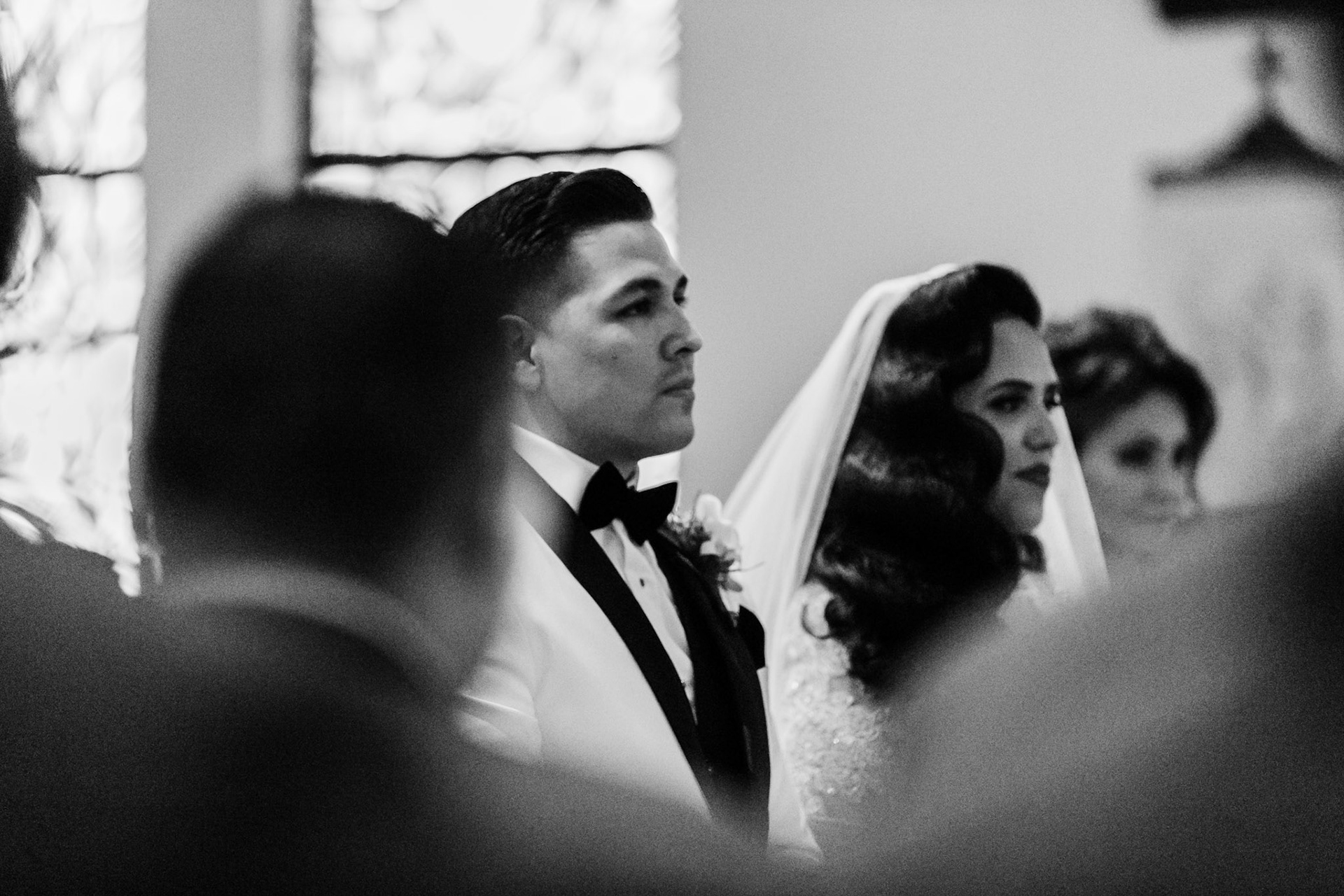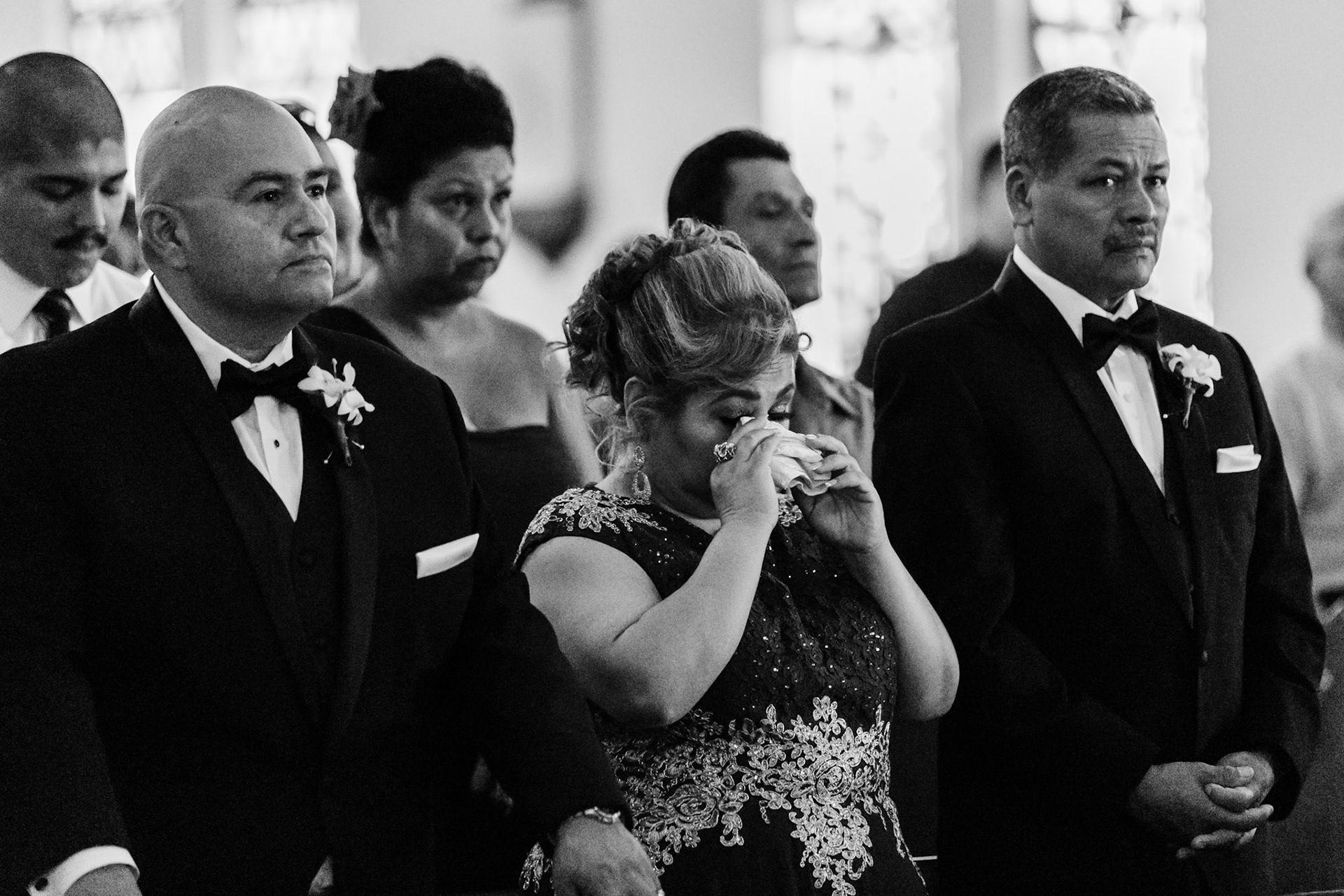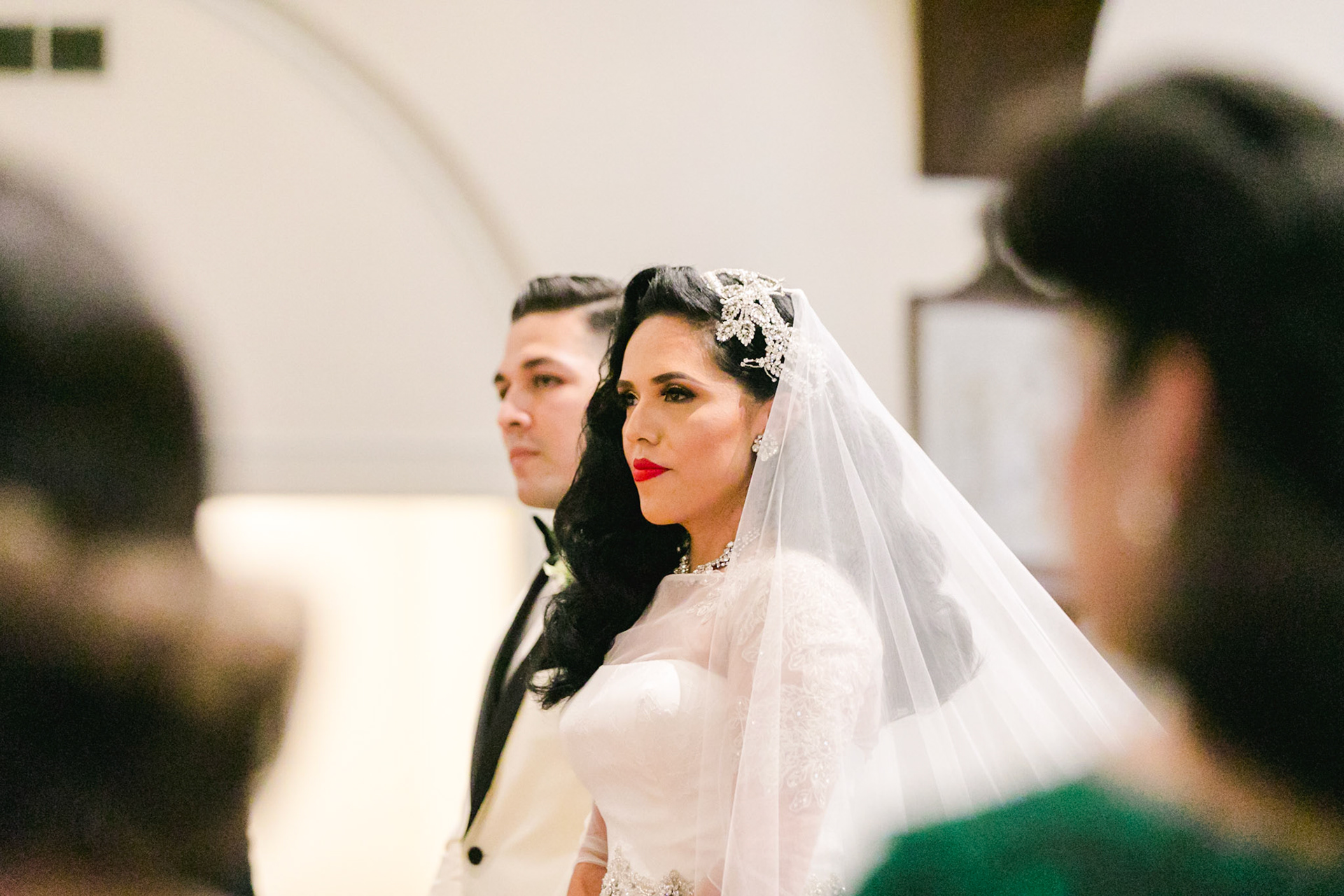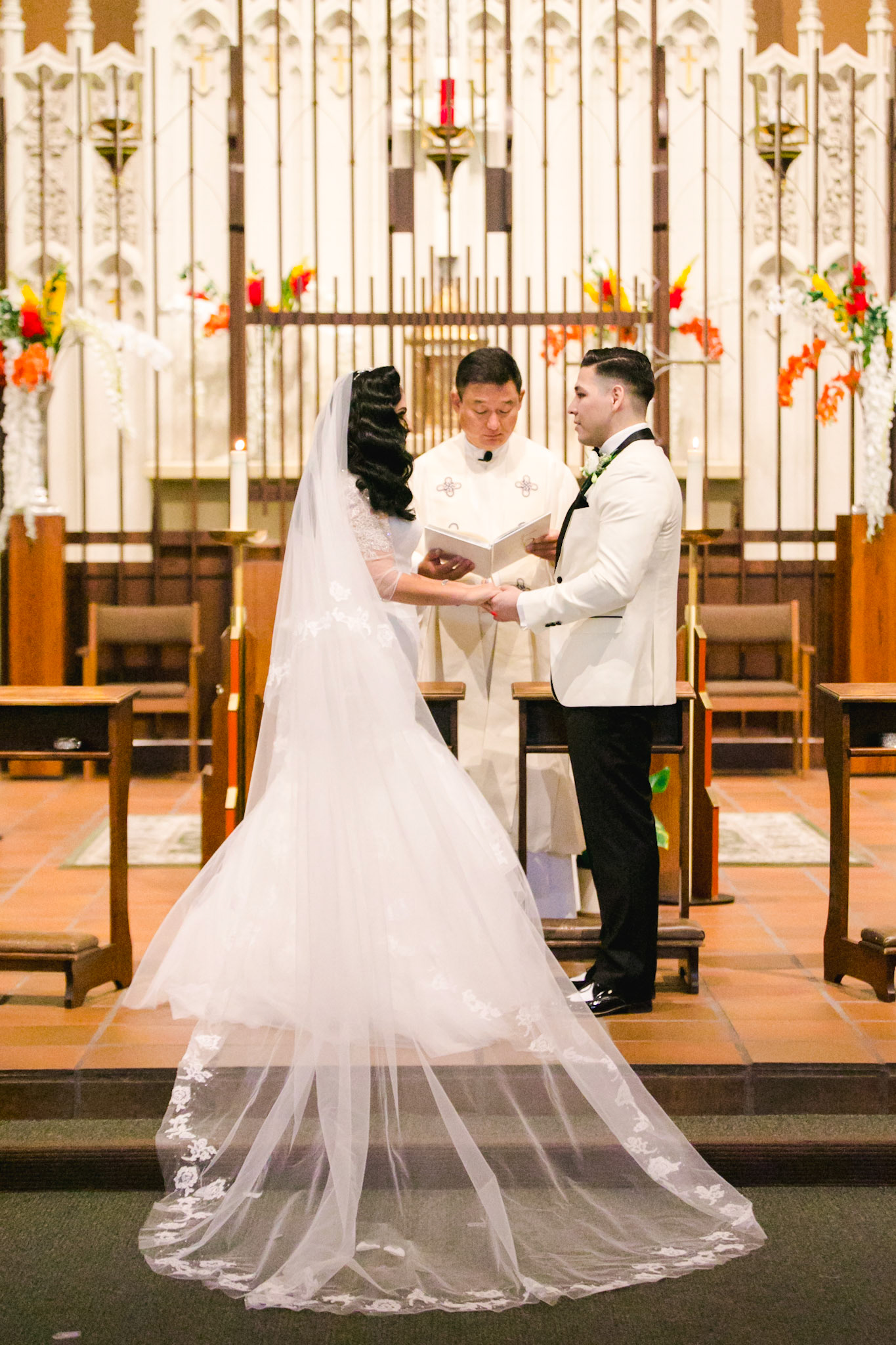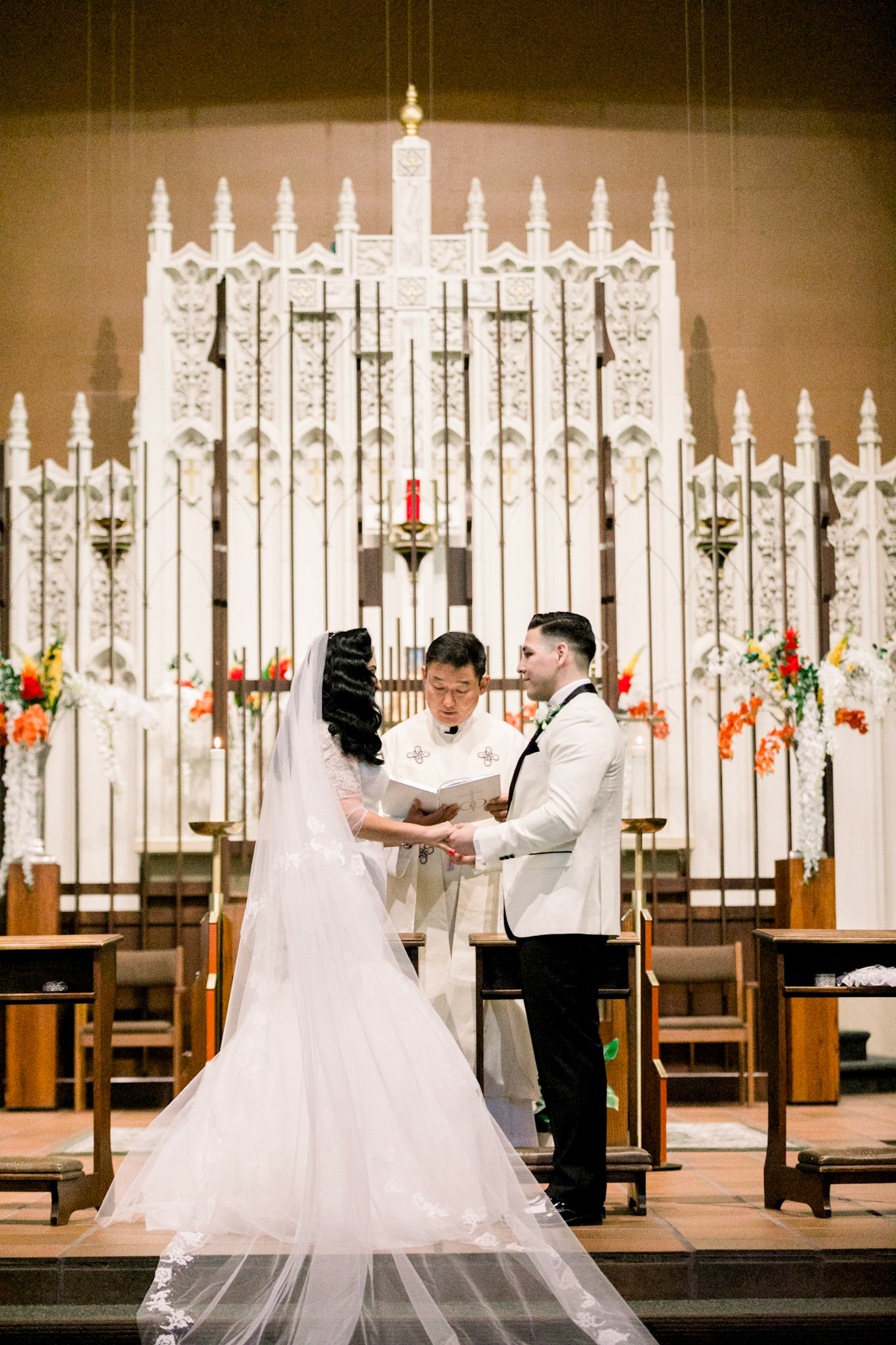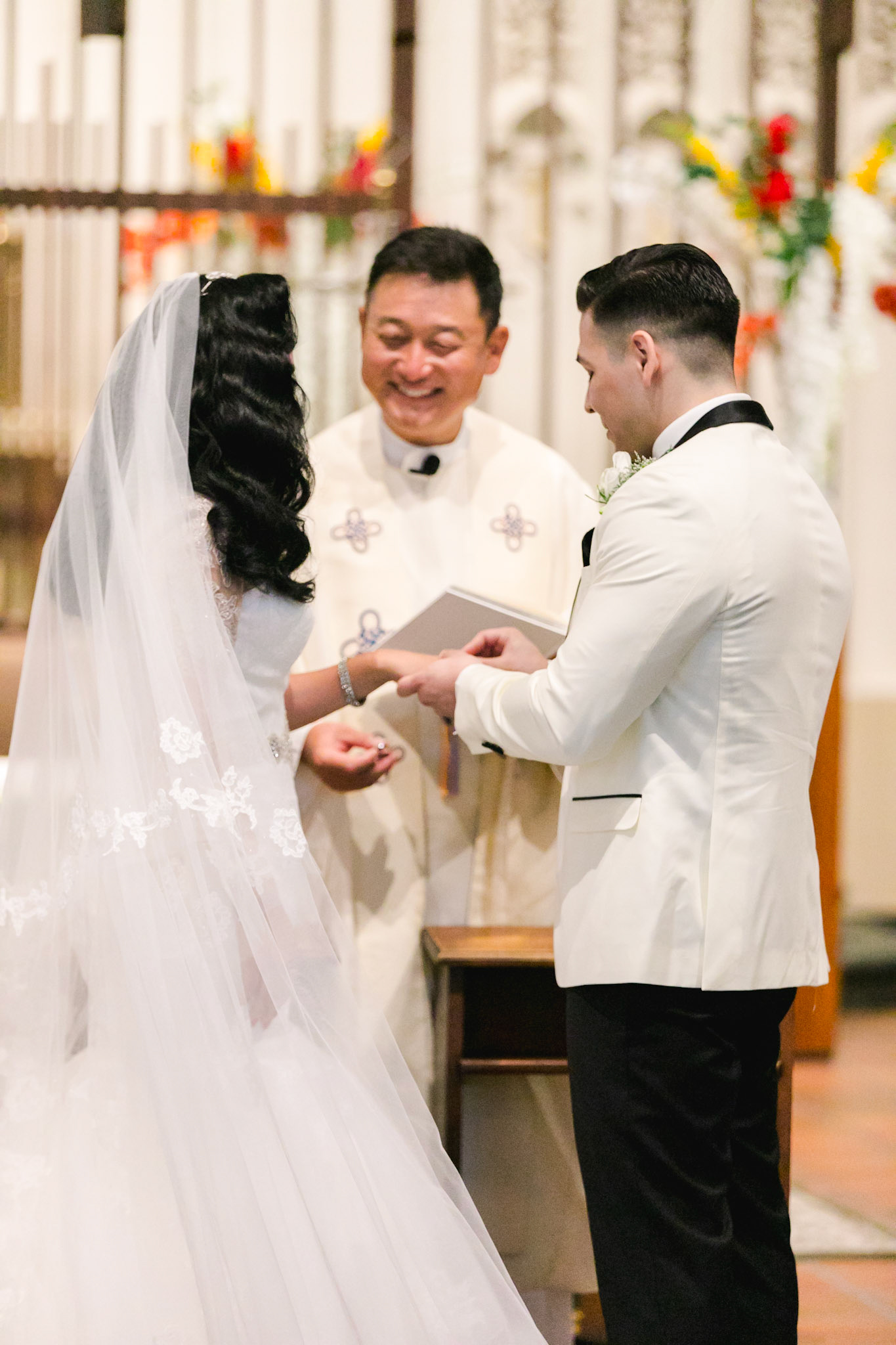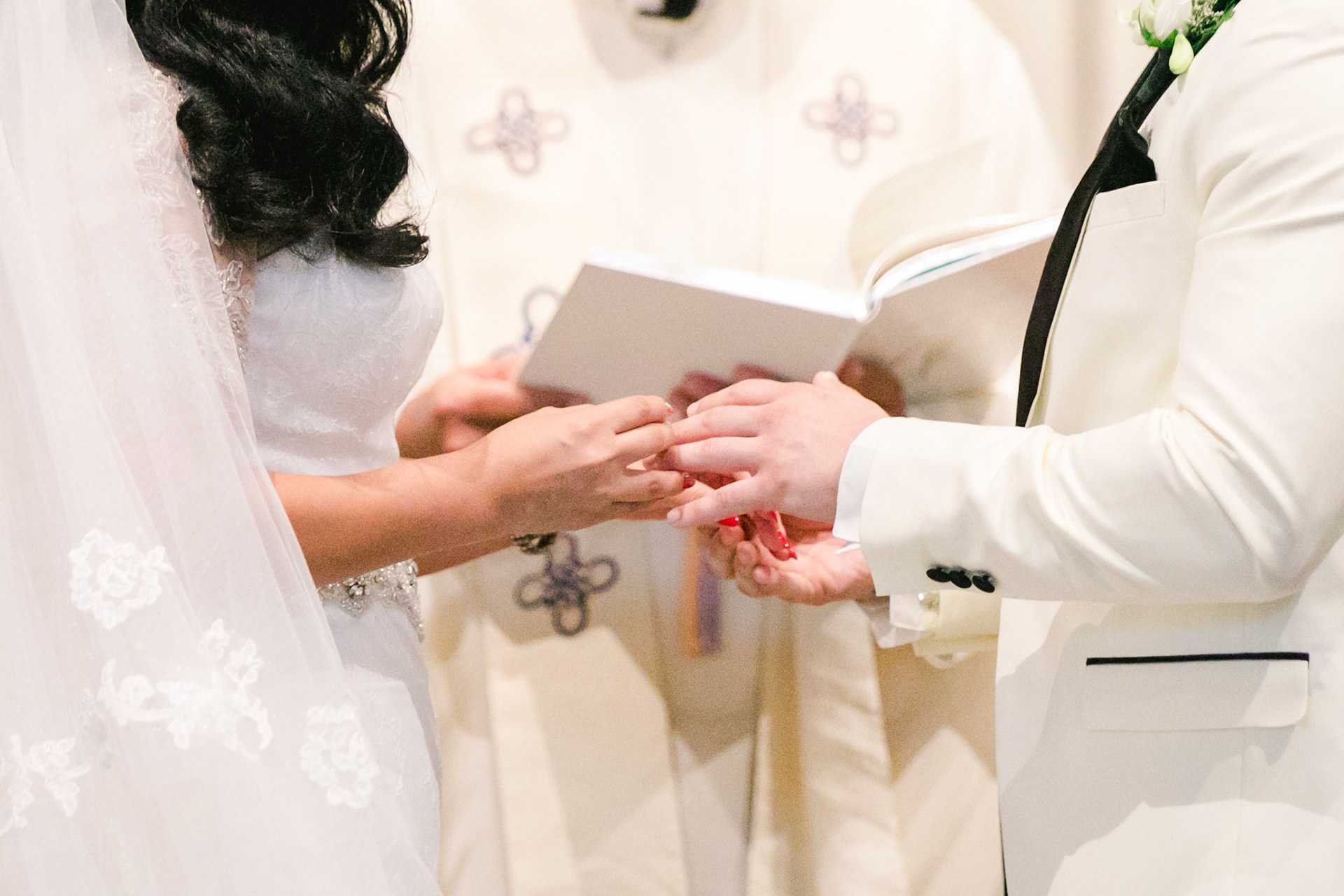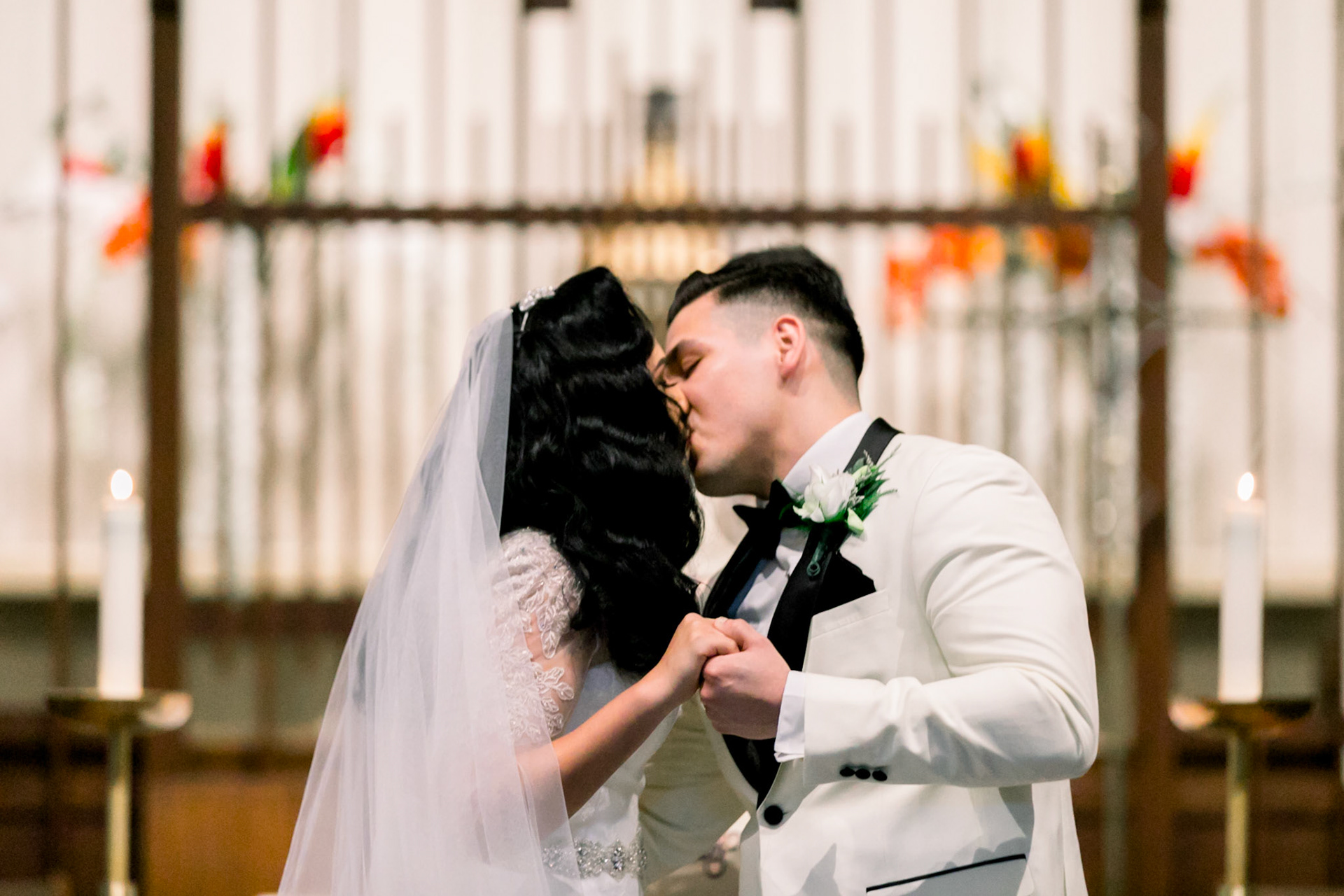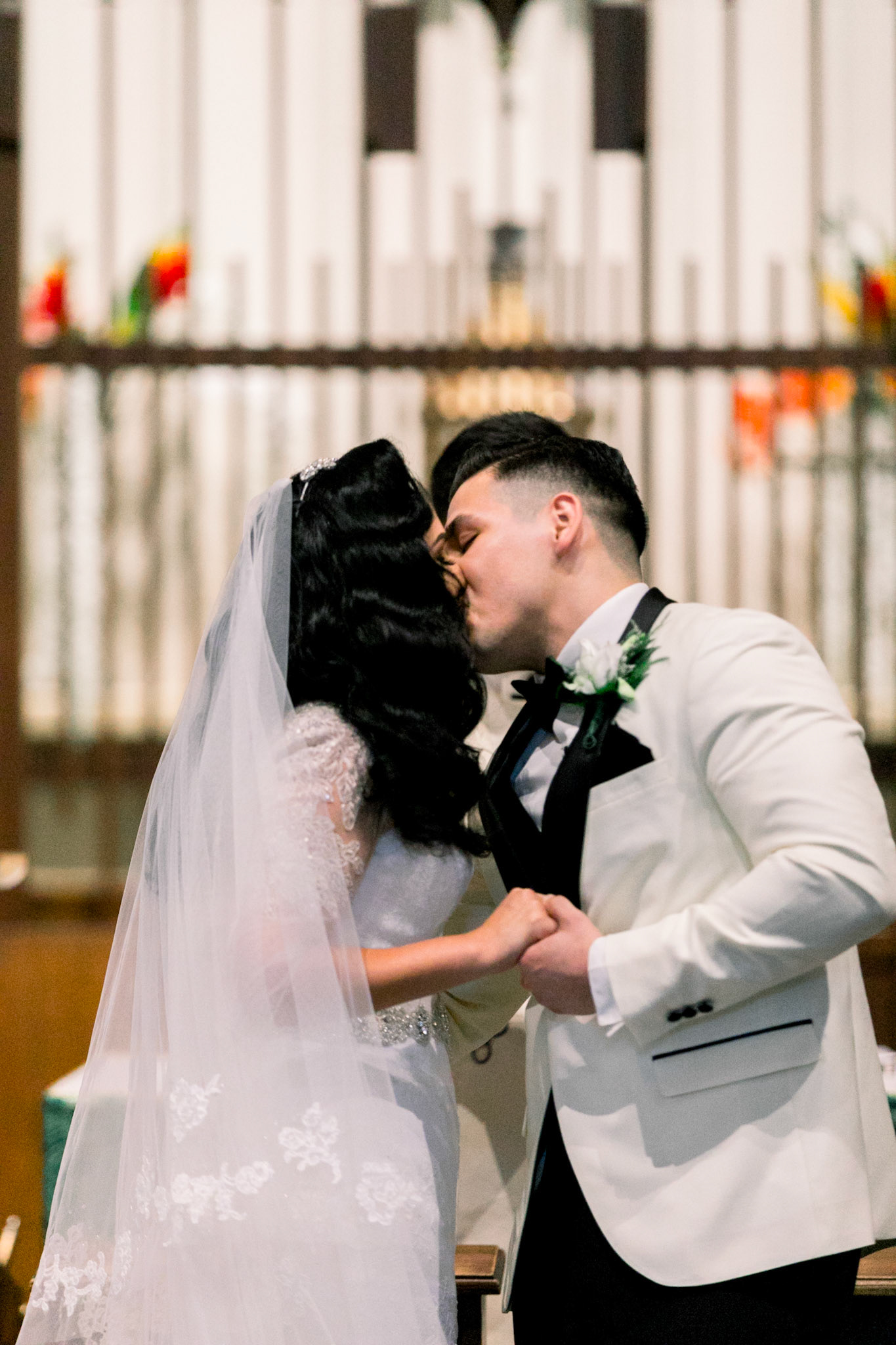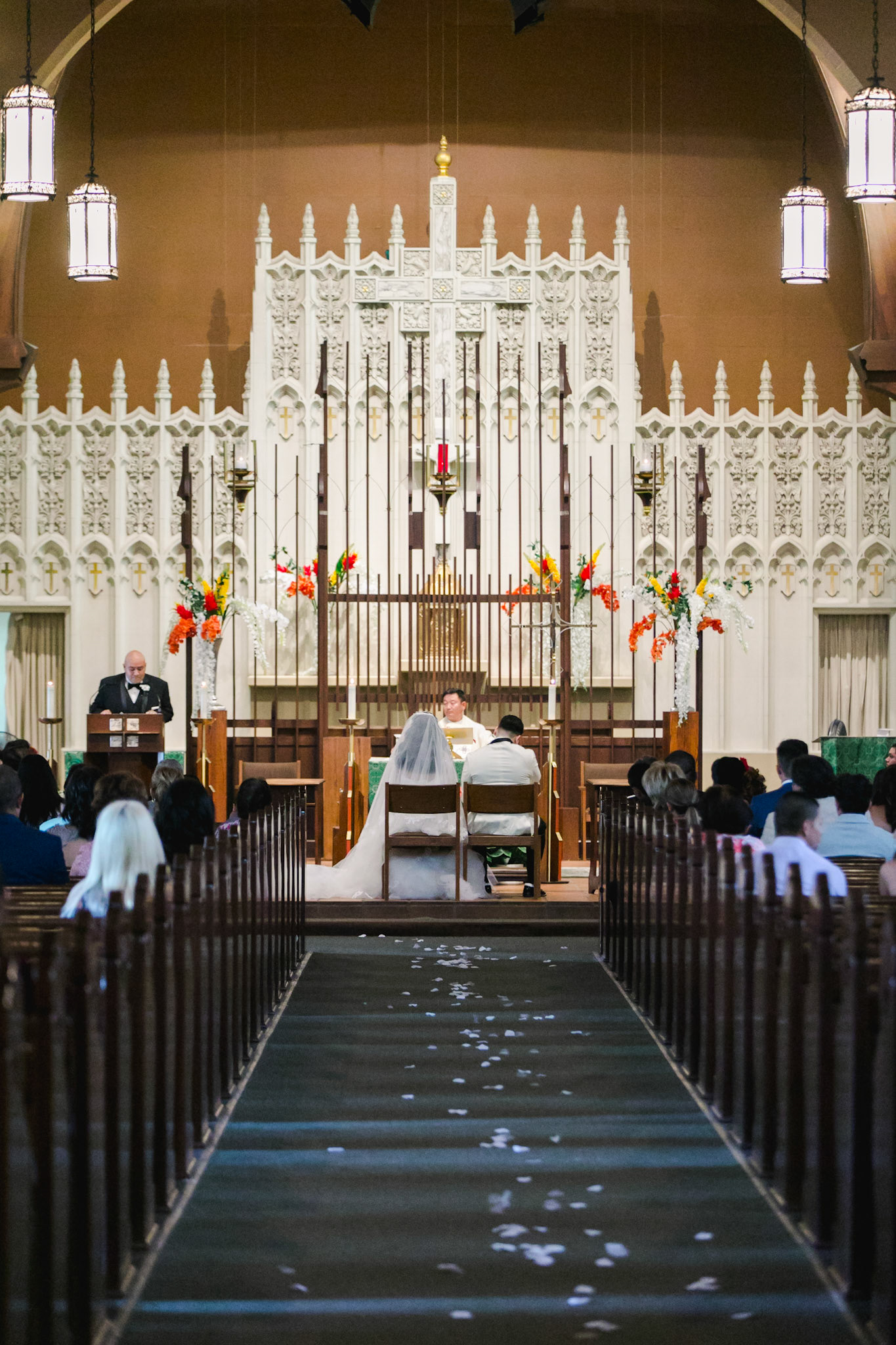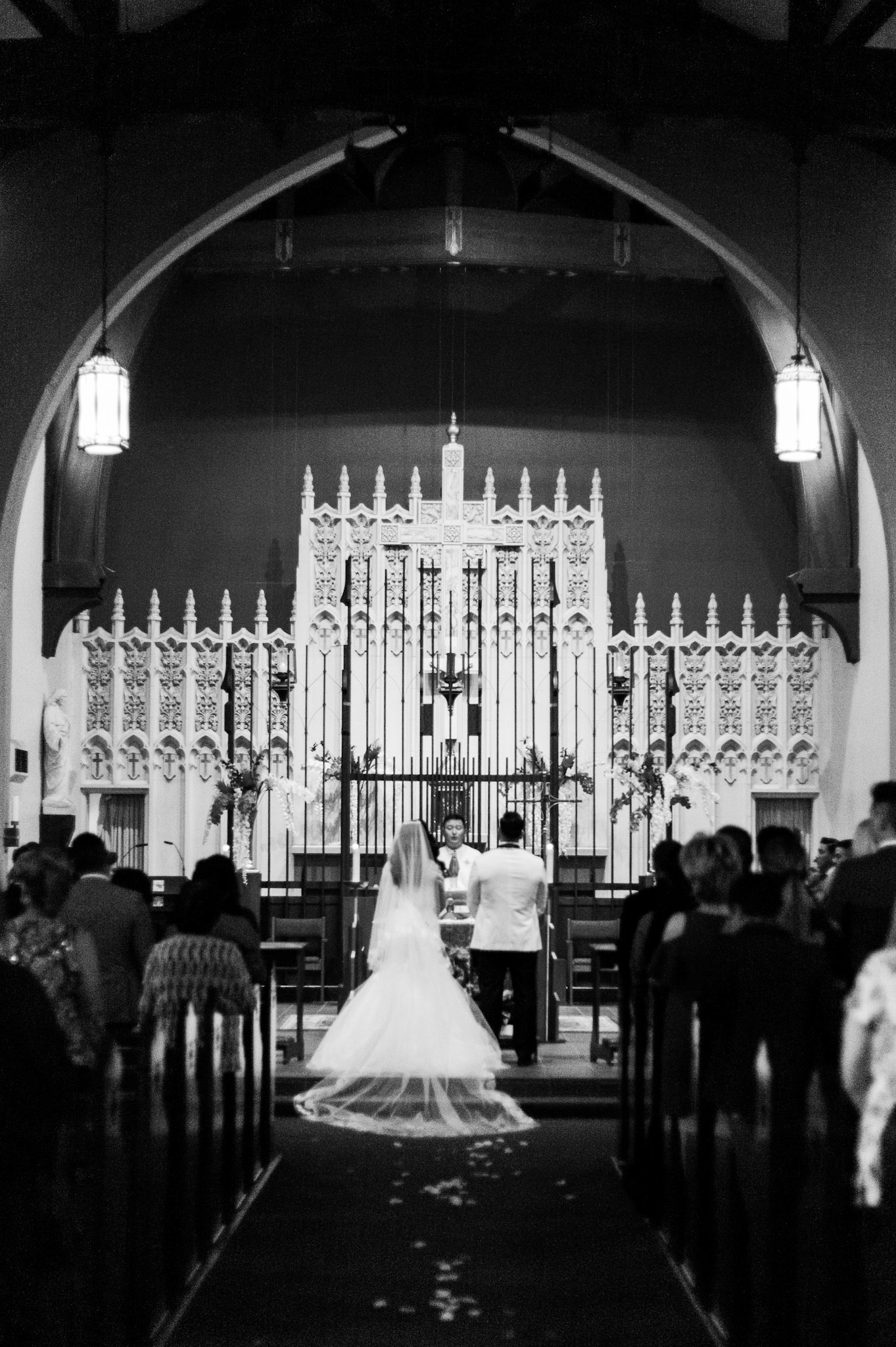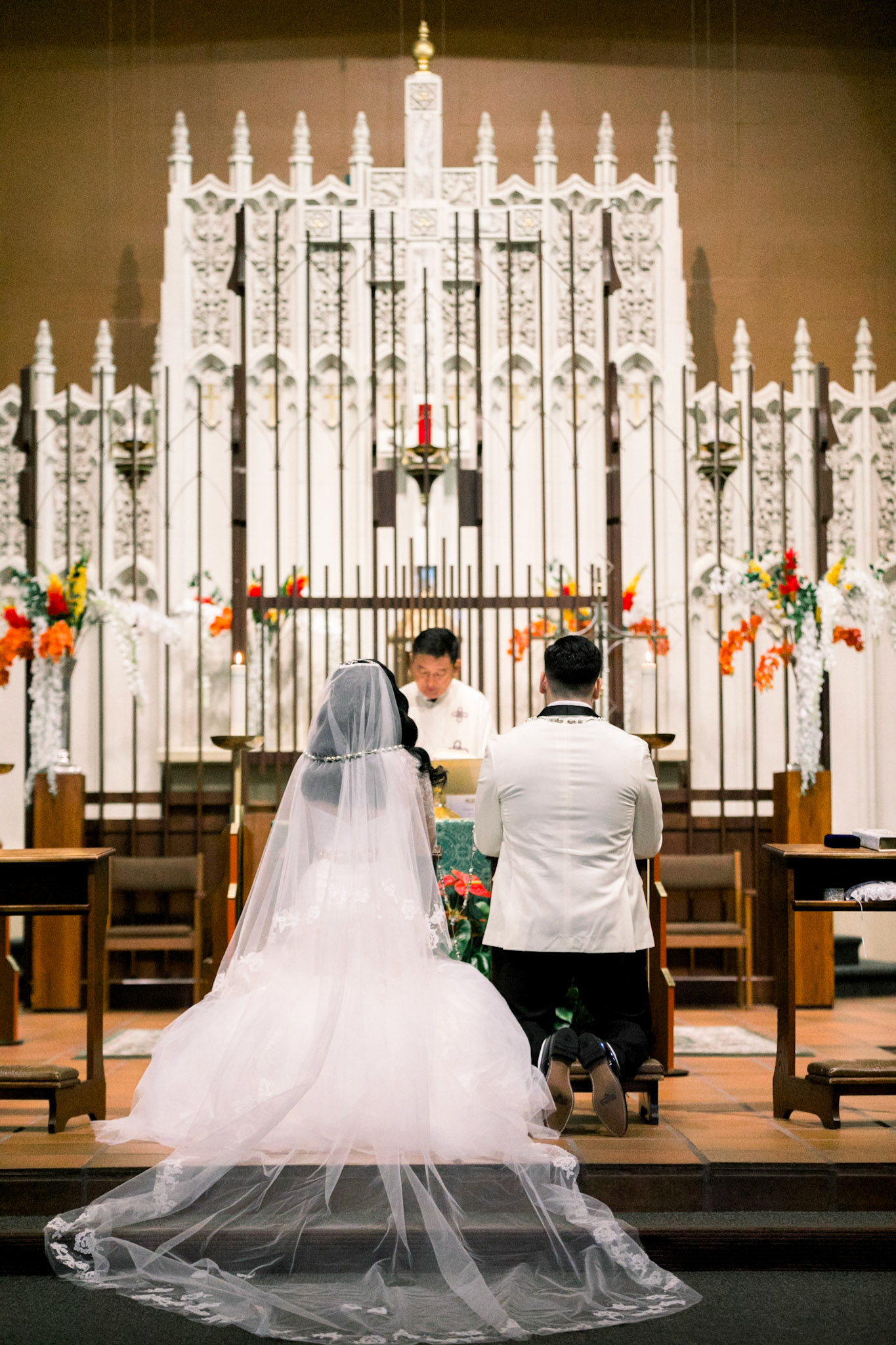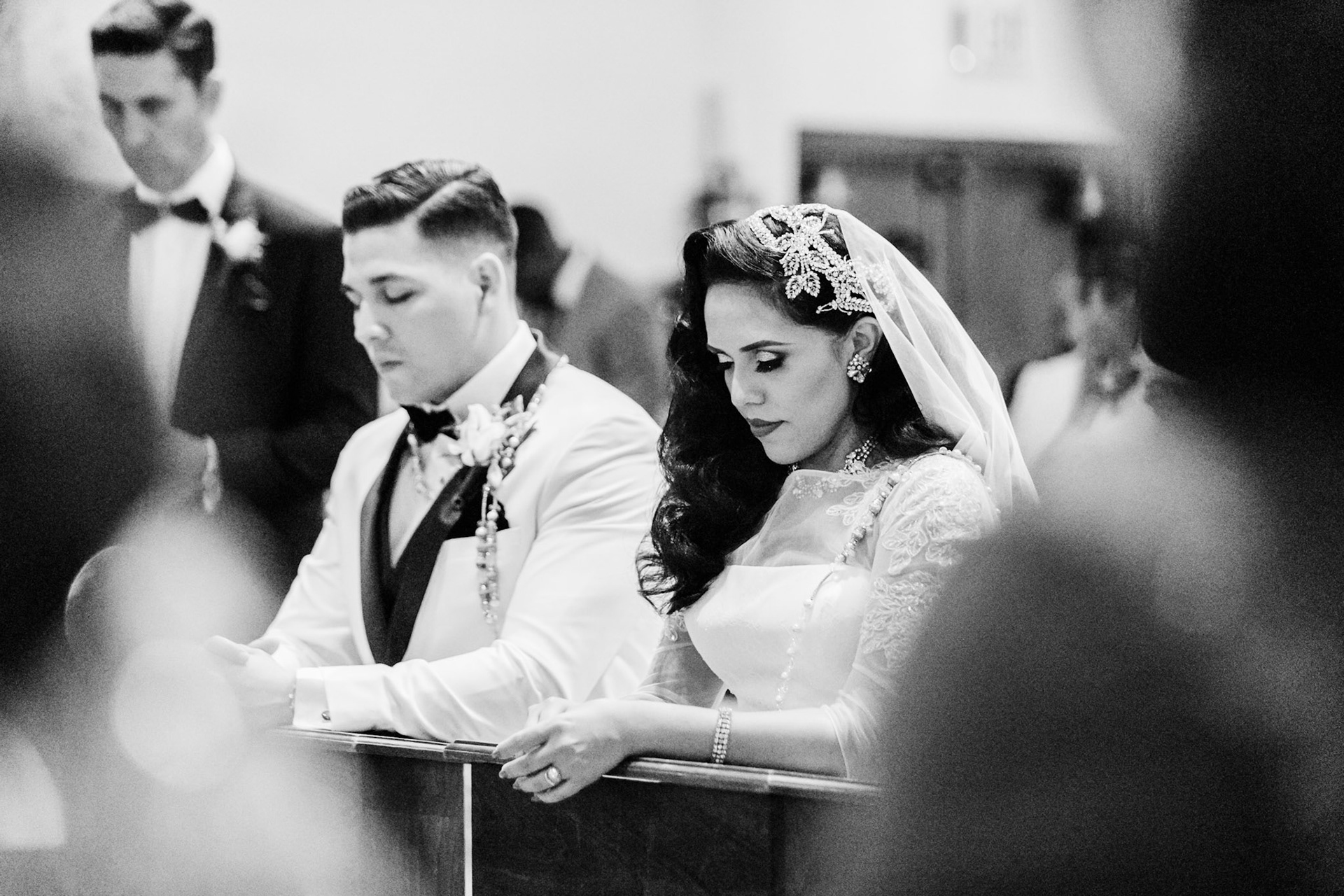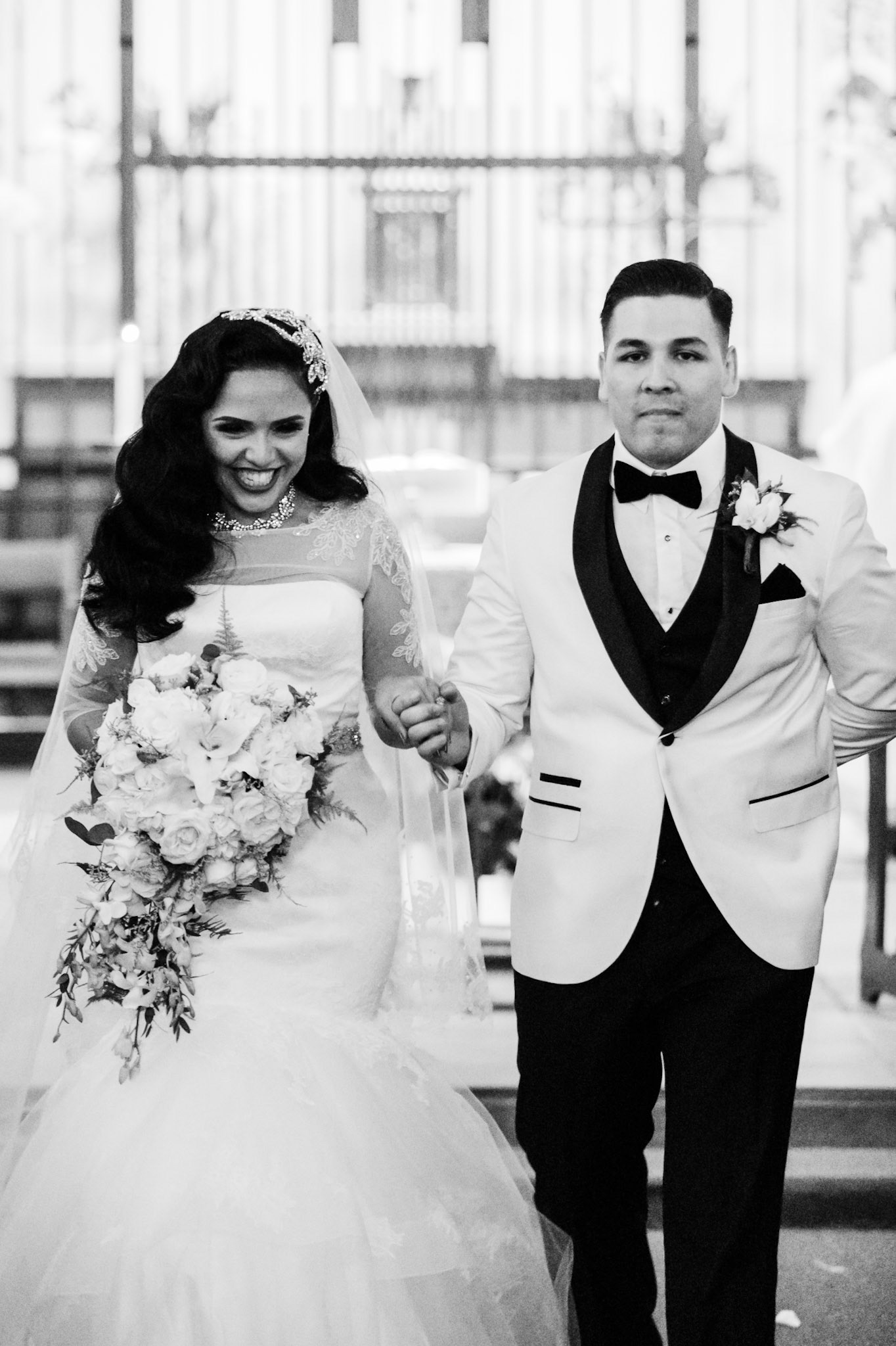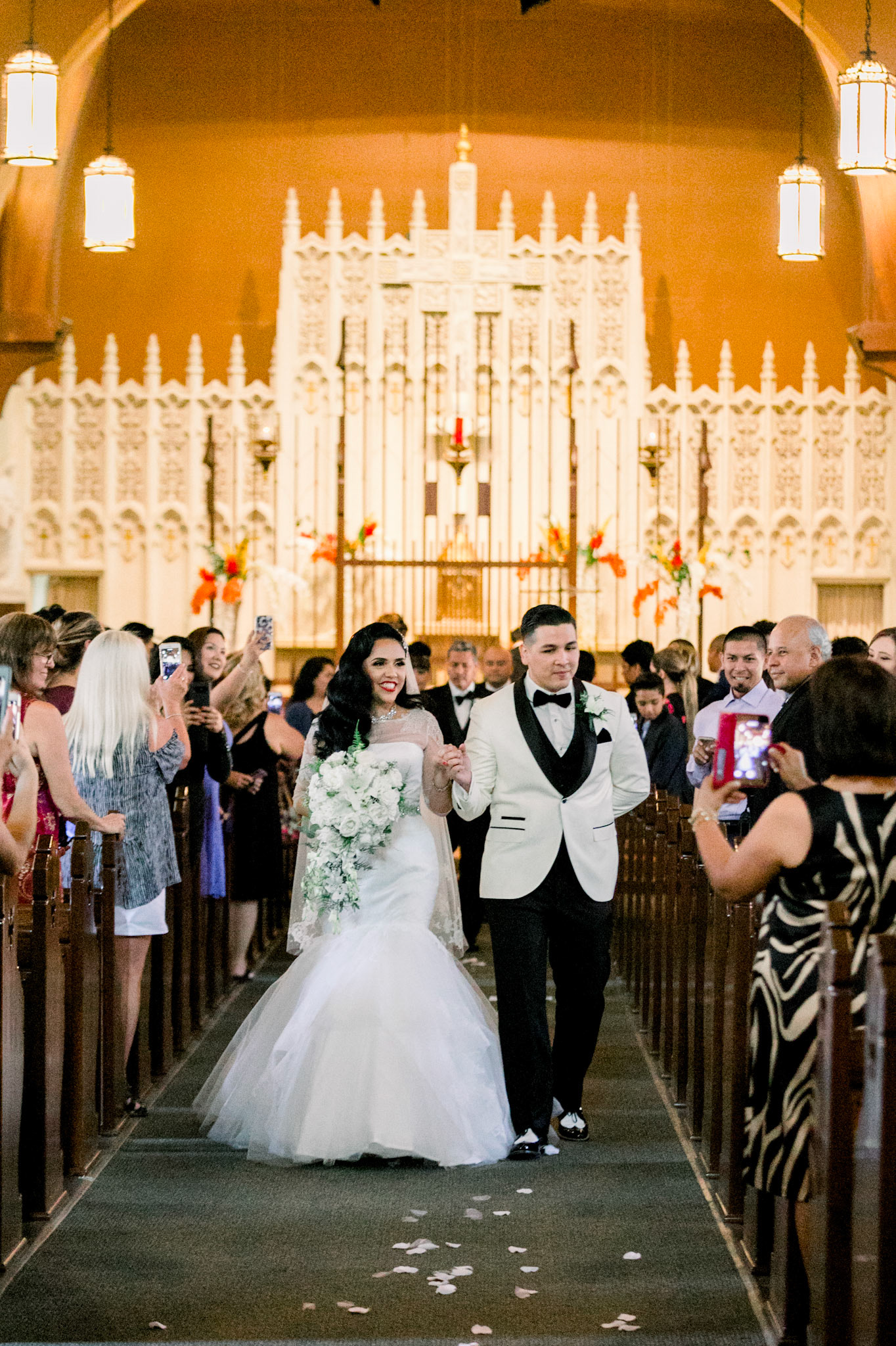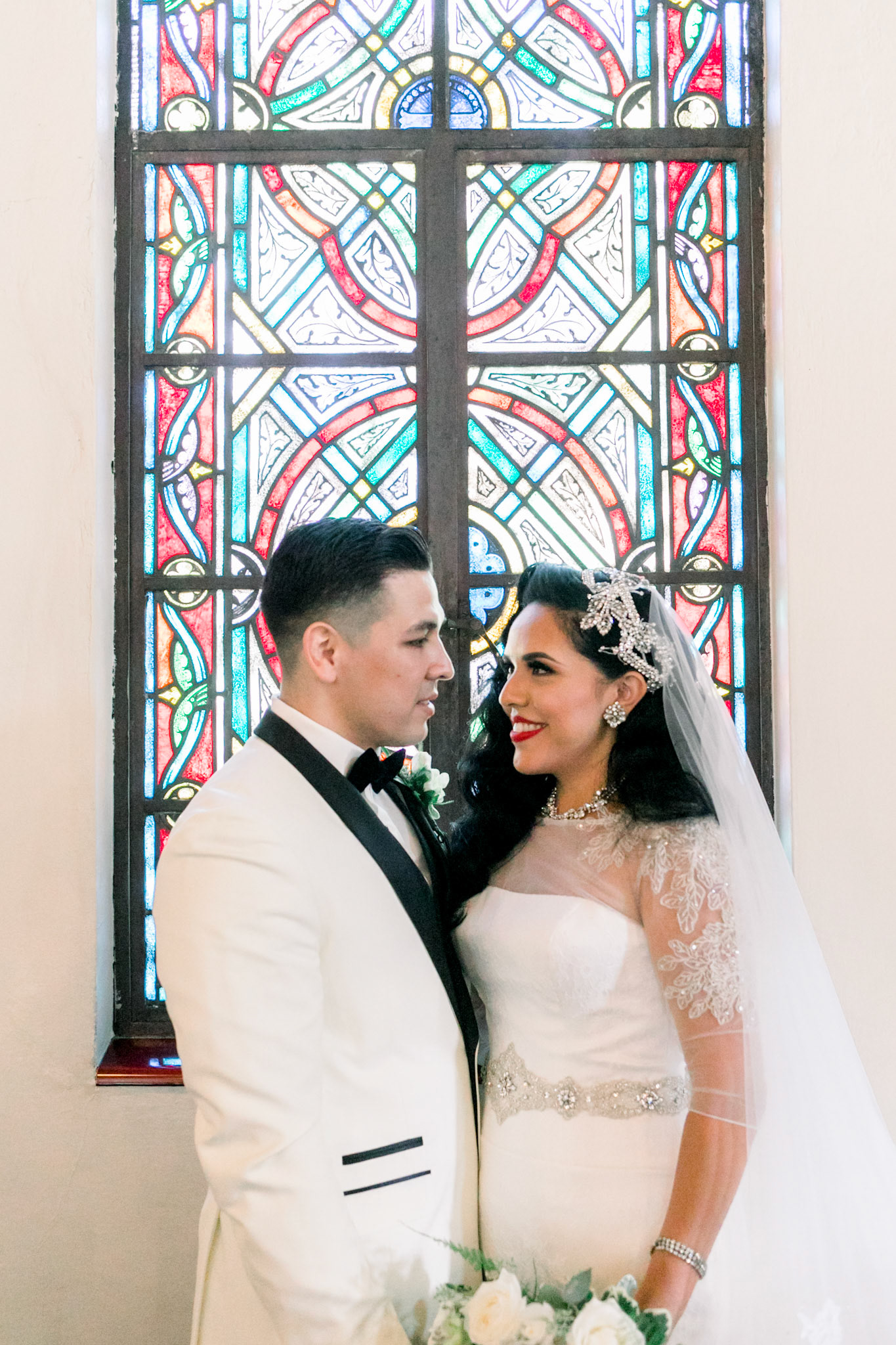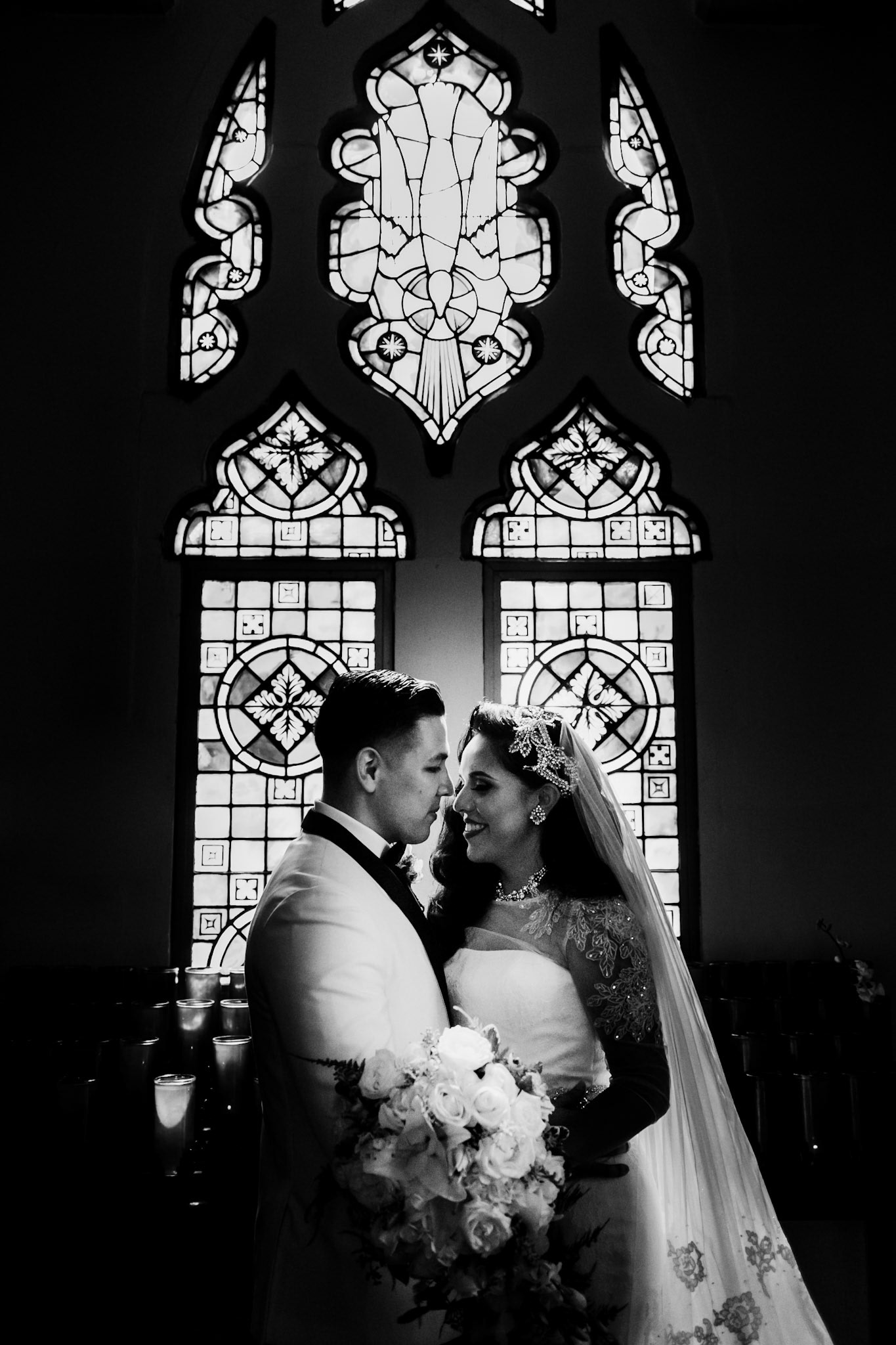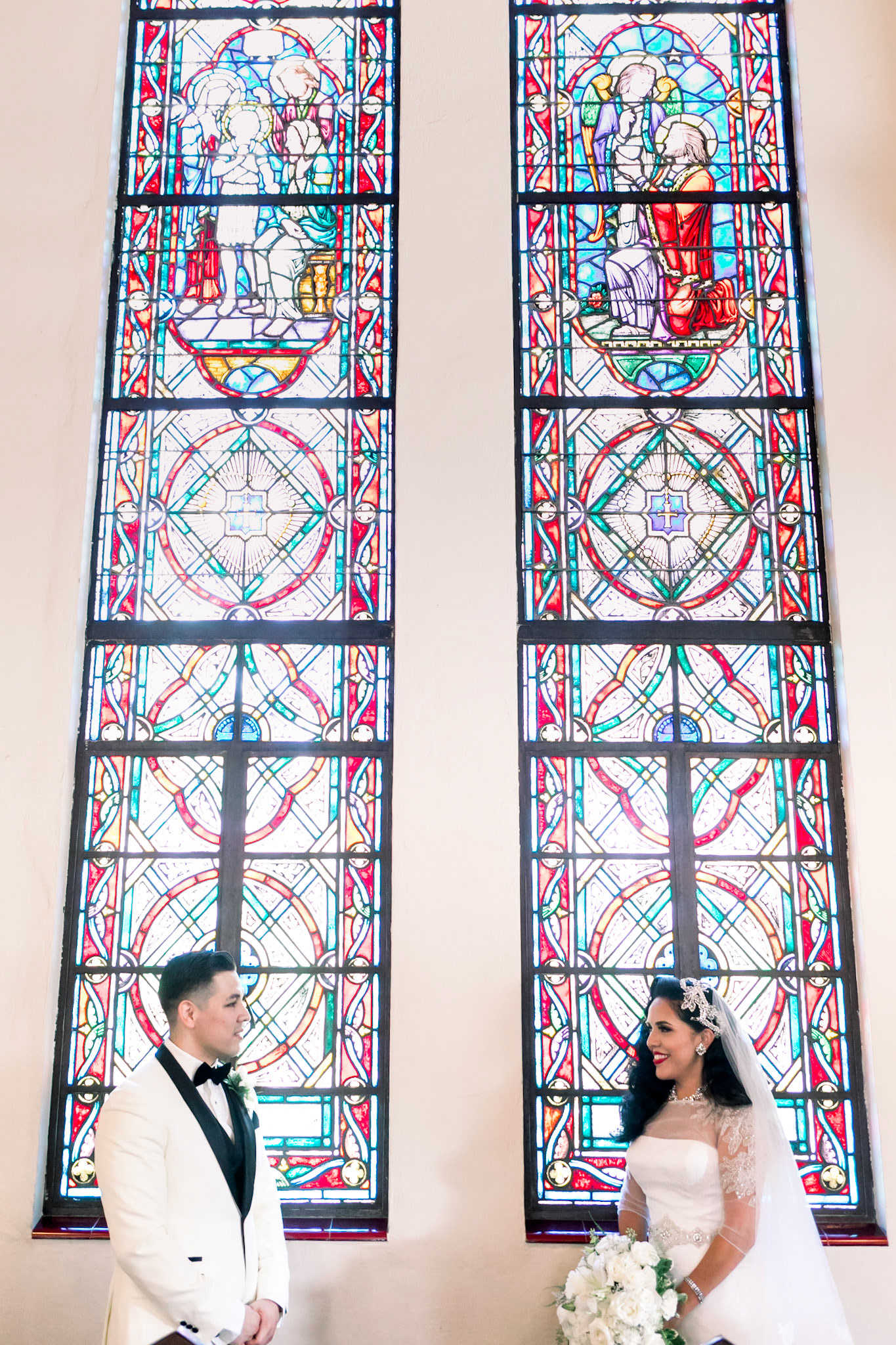 The middle photo is one of my favorites in this album. I love it because it was so challenging to get quality photos with only one light source, but I got lucky the lighting hit Candace & Edgar just right at this moment.  I also love black and white, and I thought this was a really good photo to be in B&W.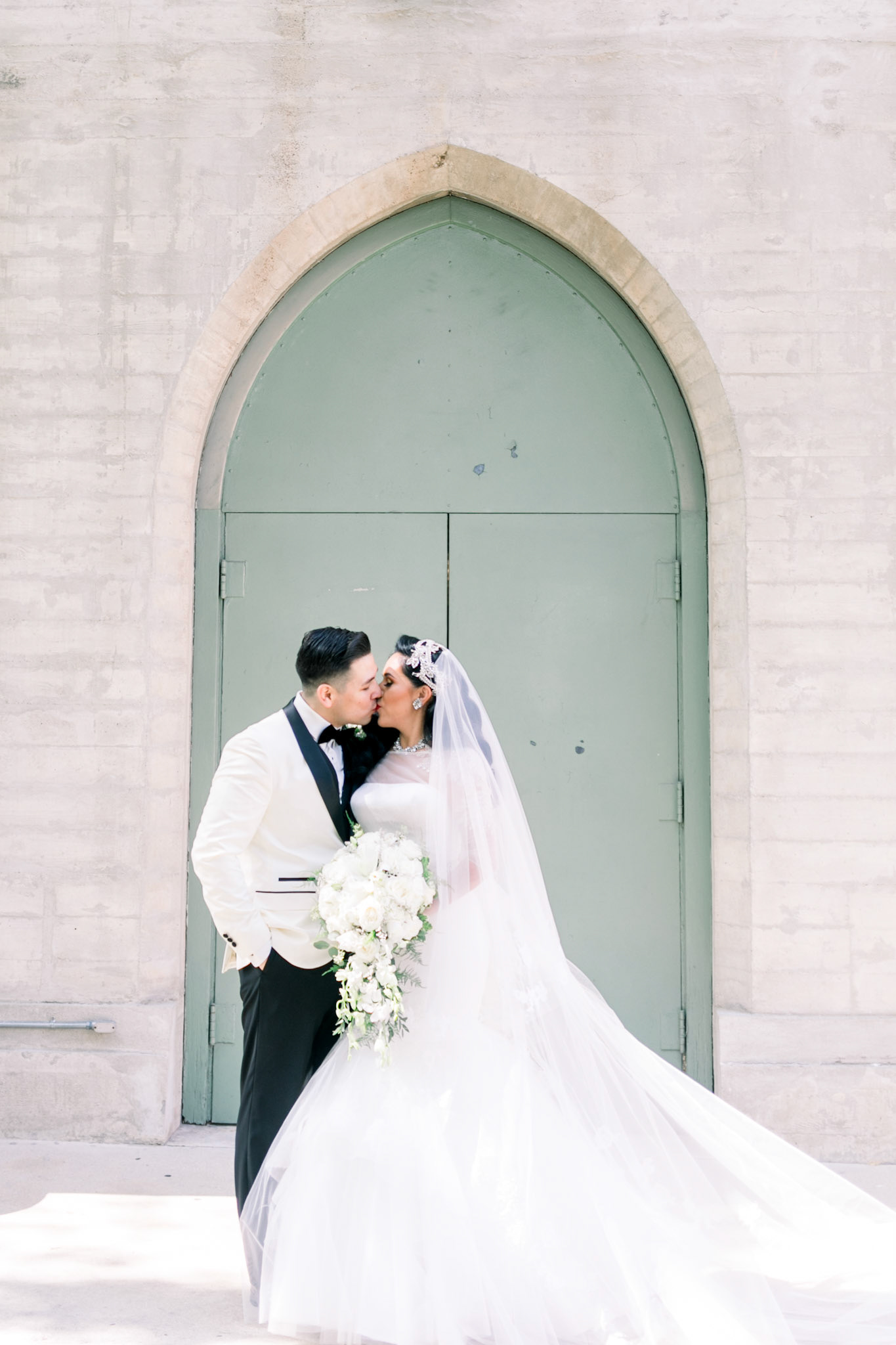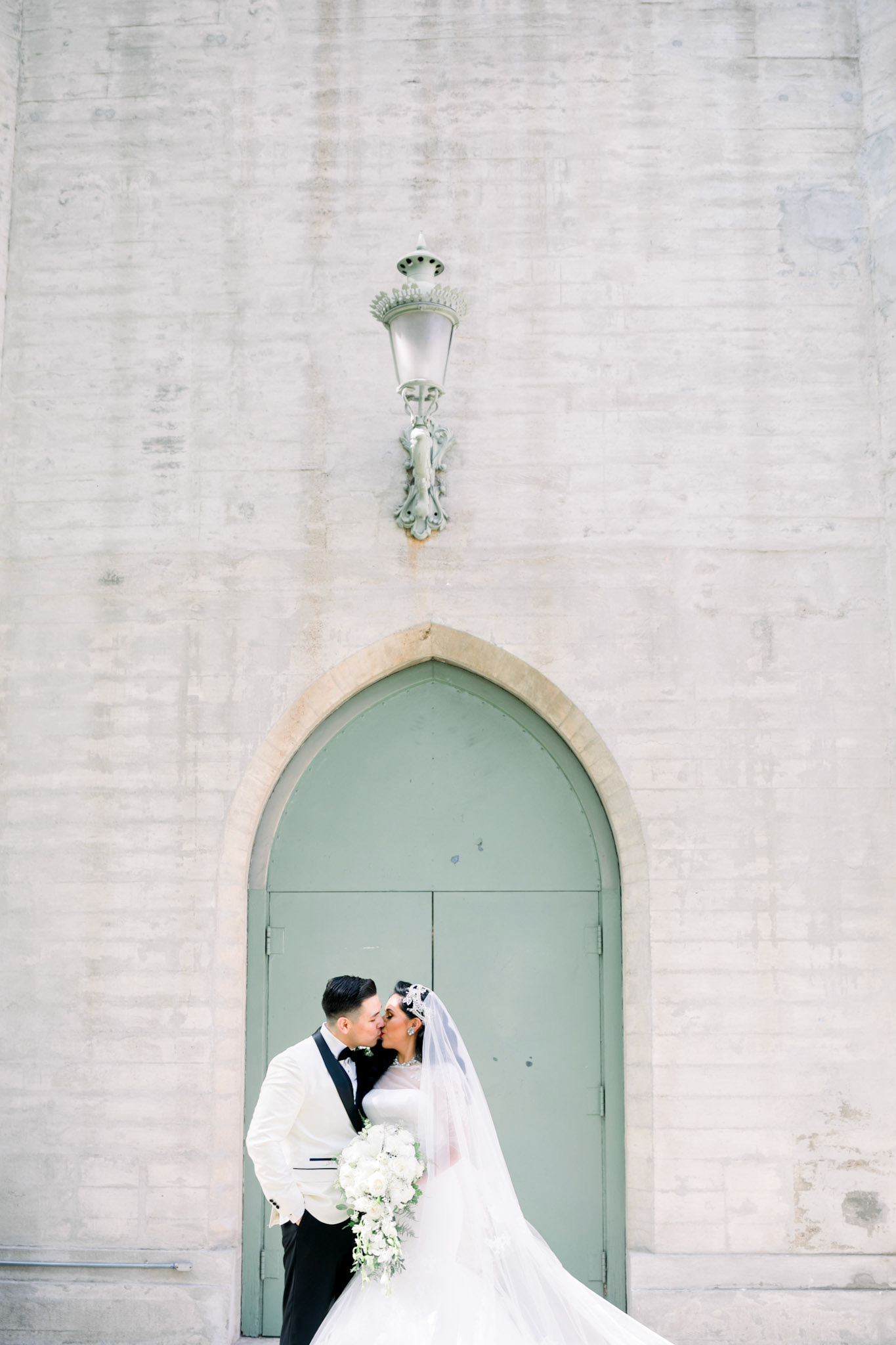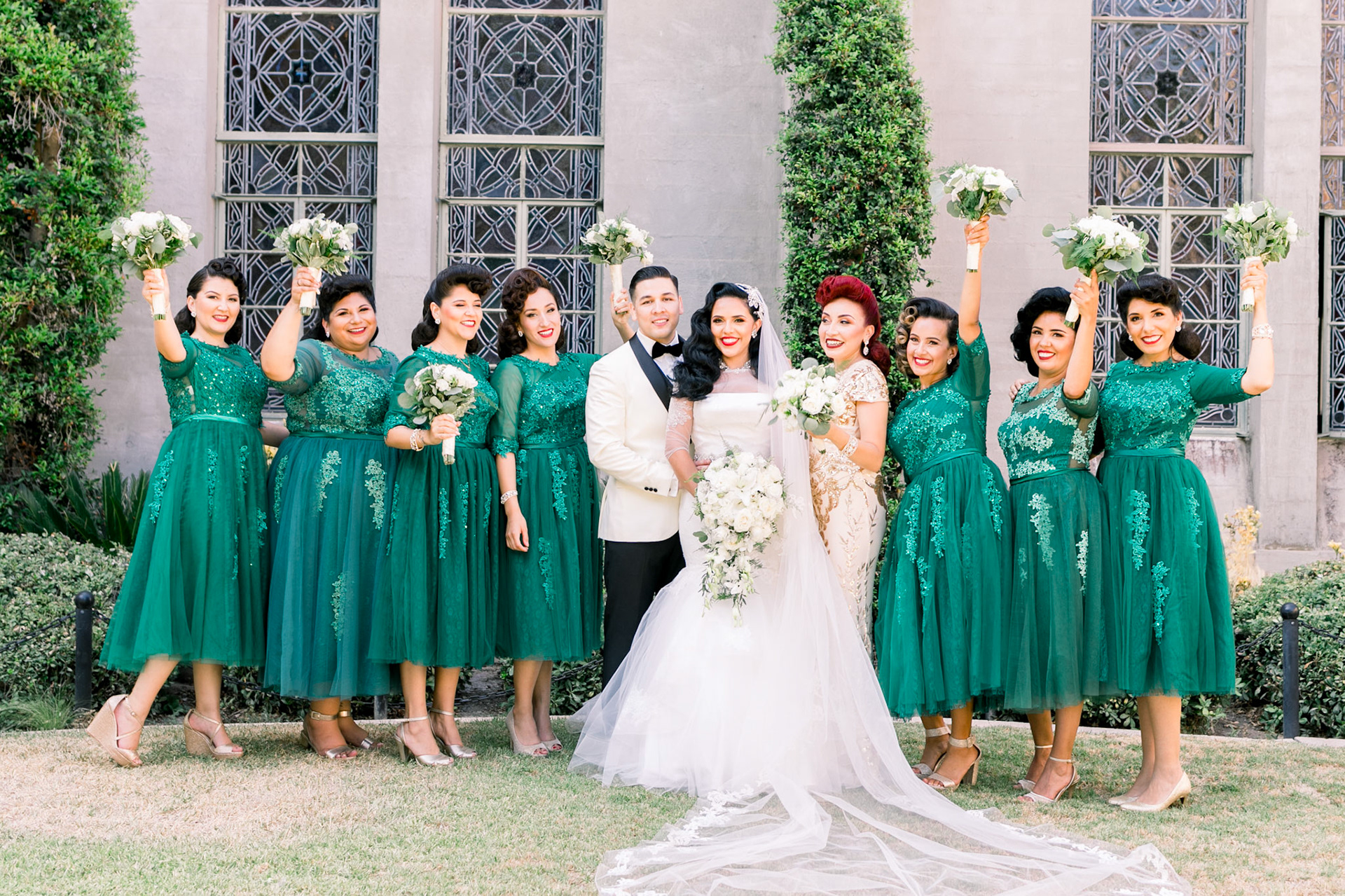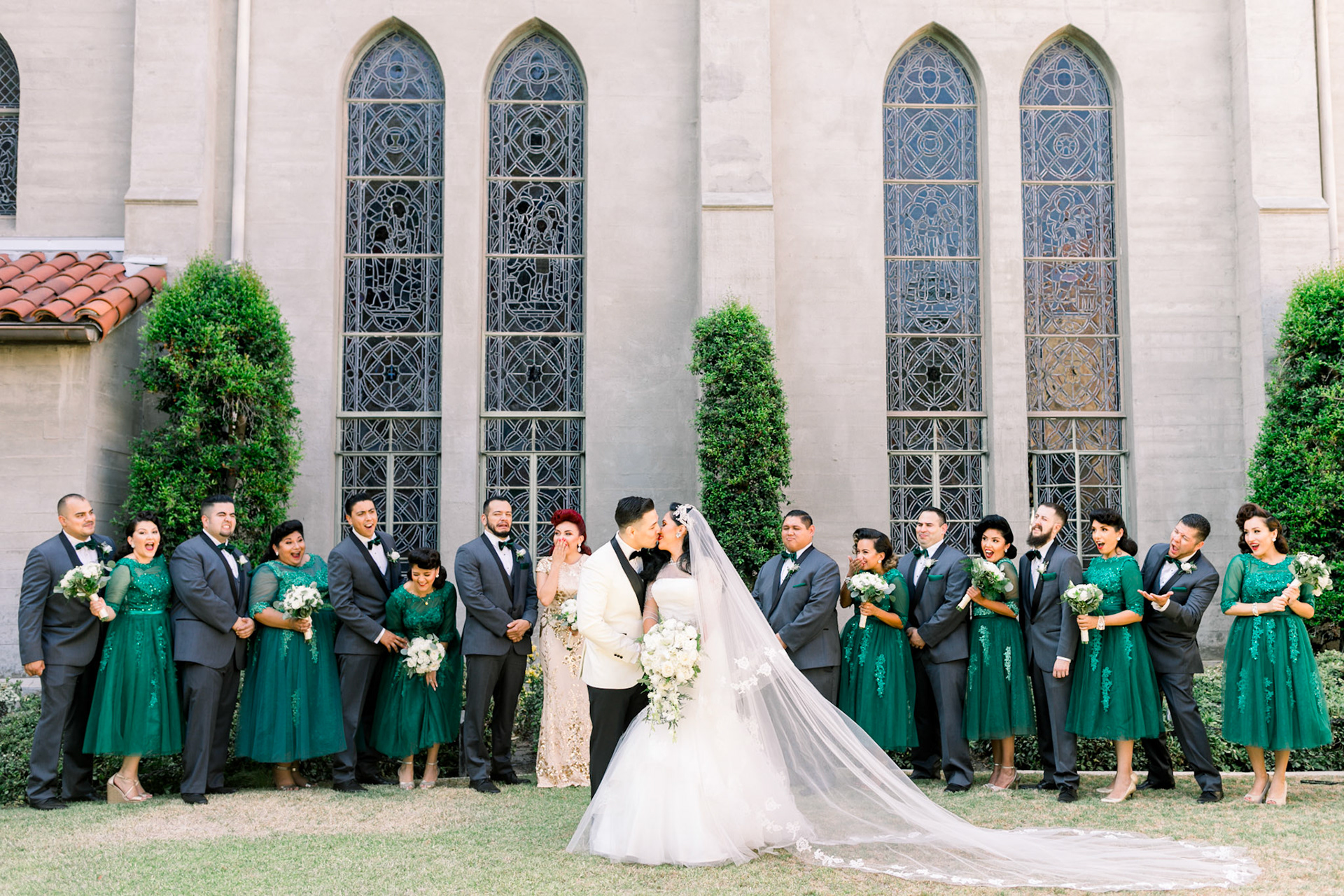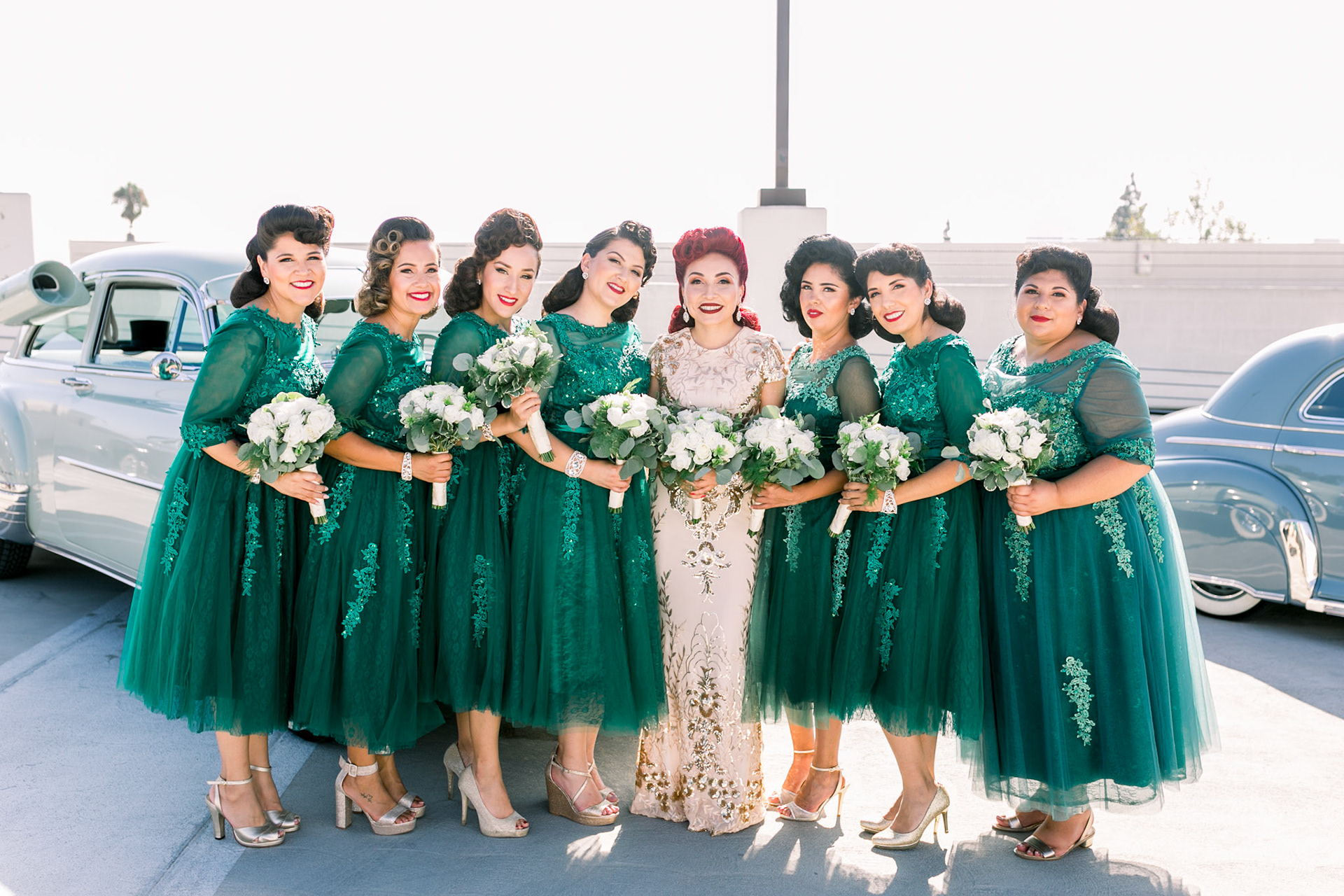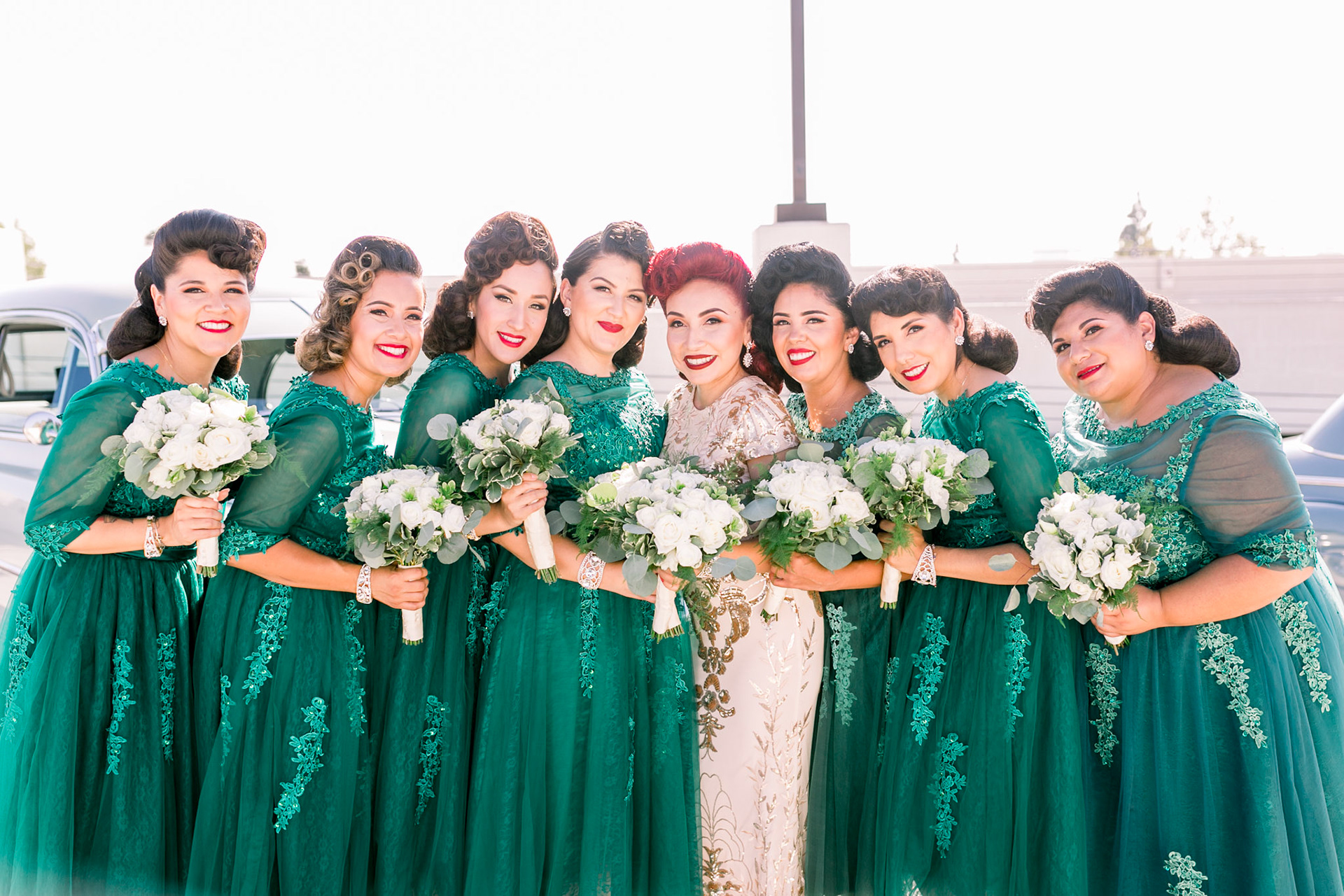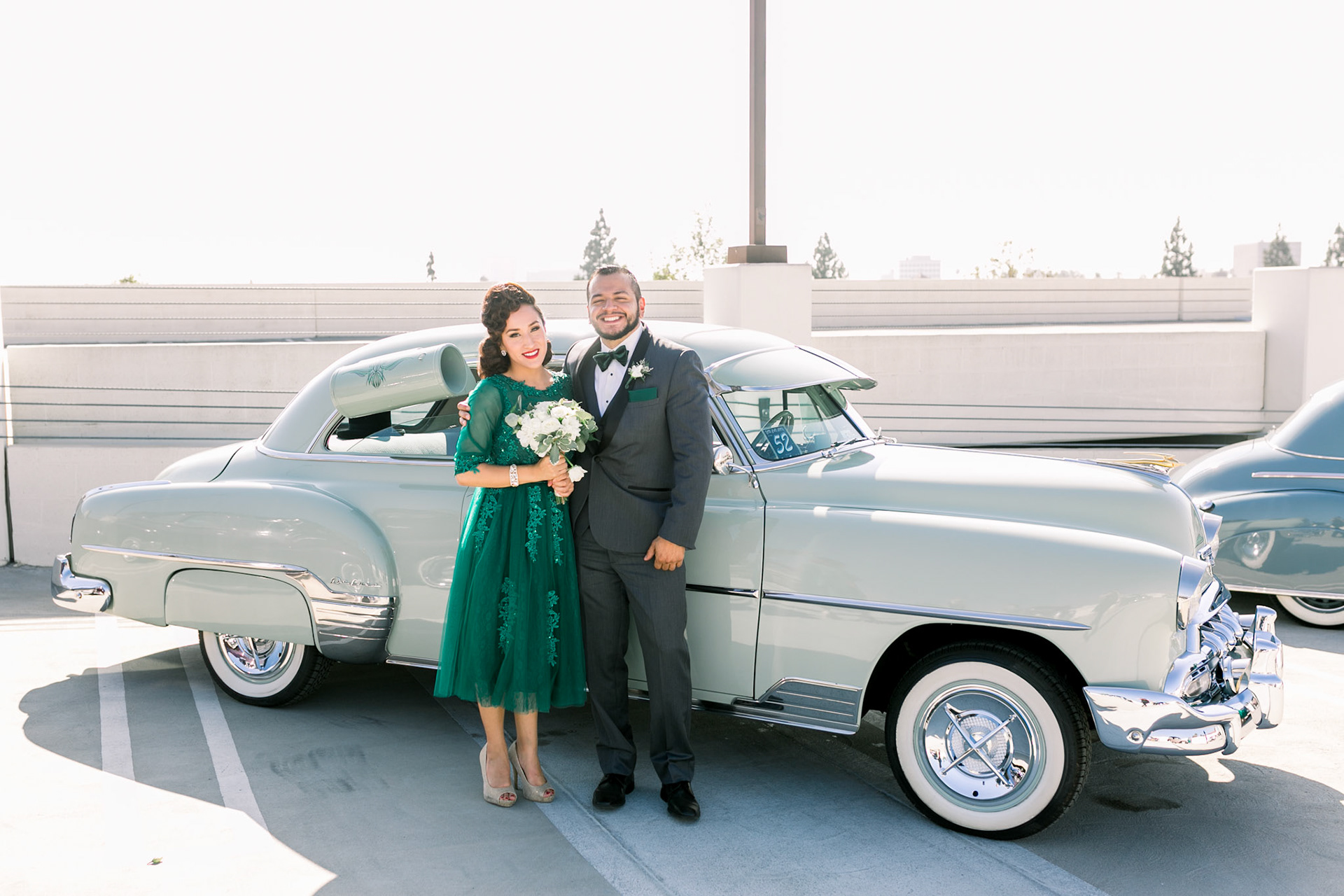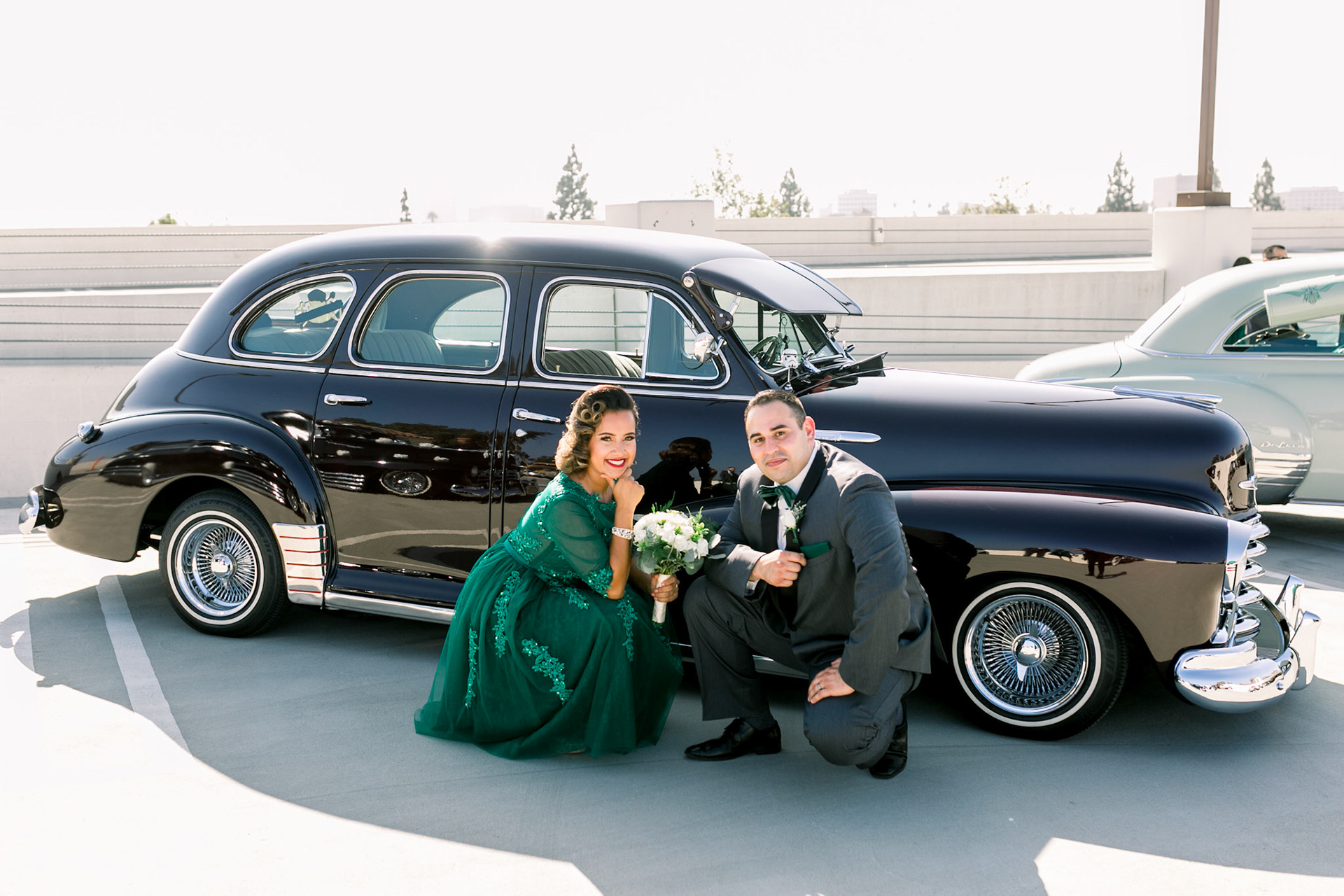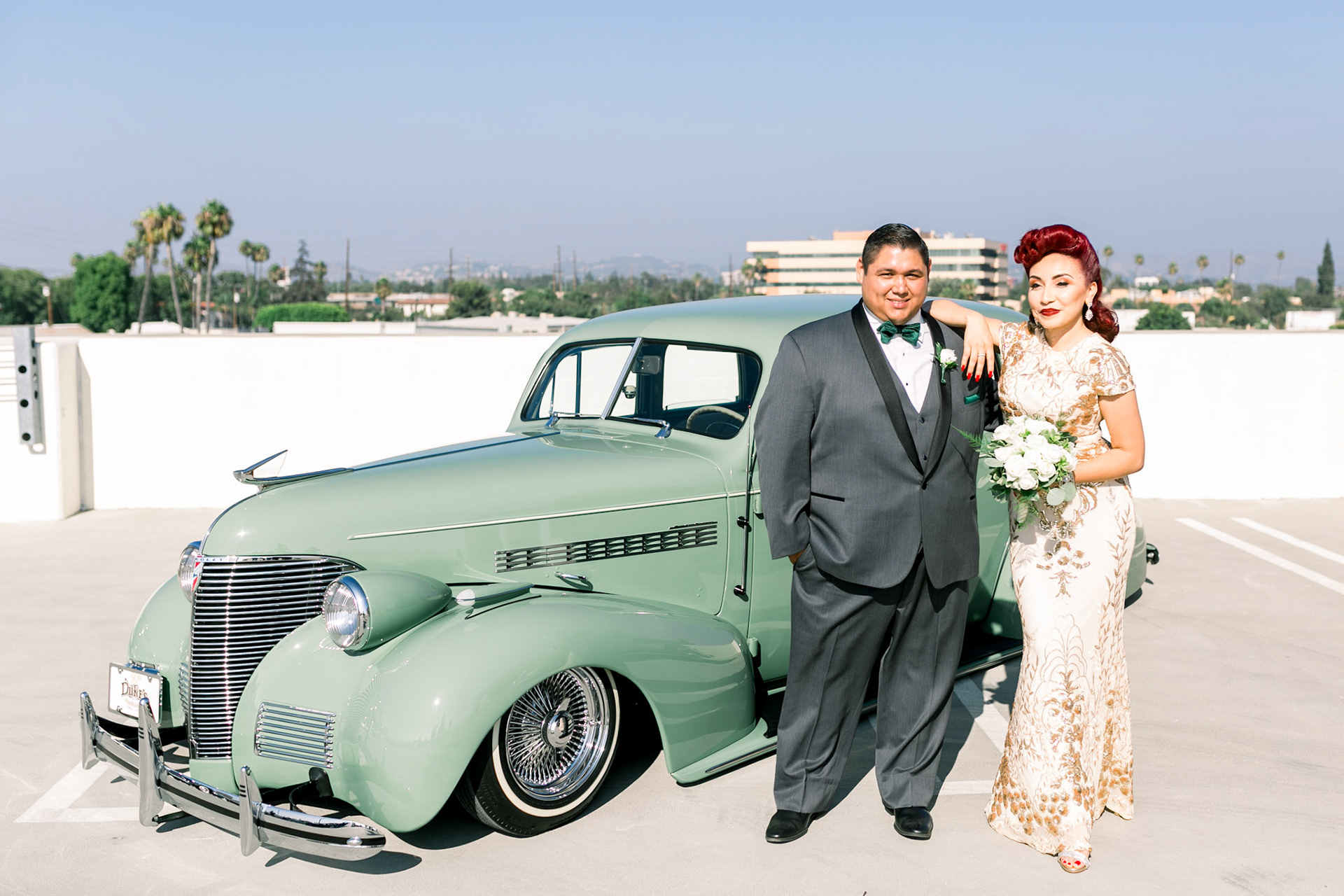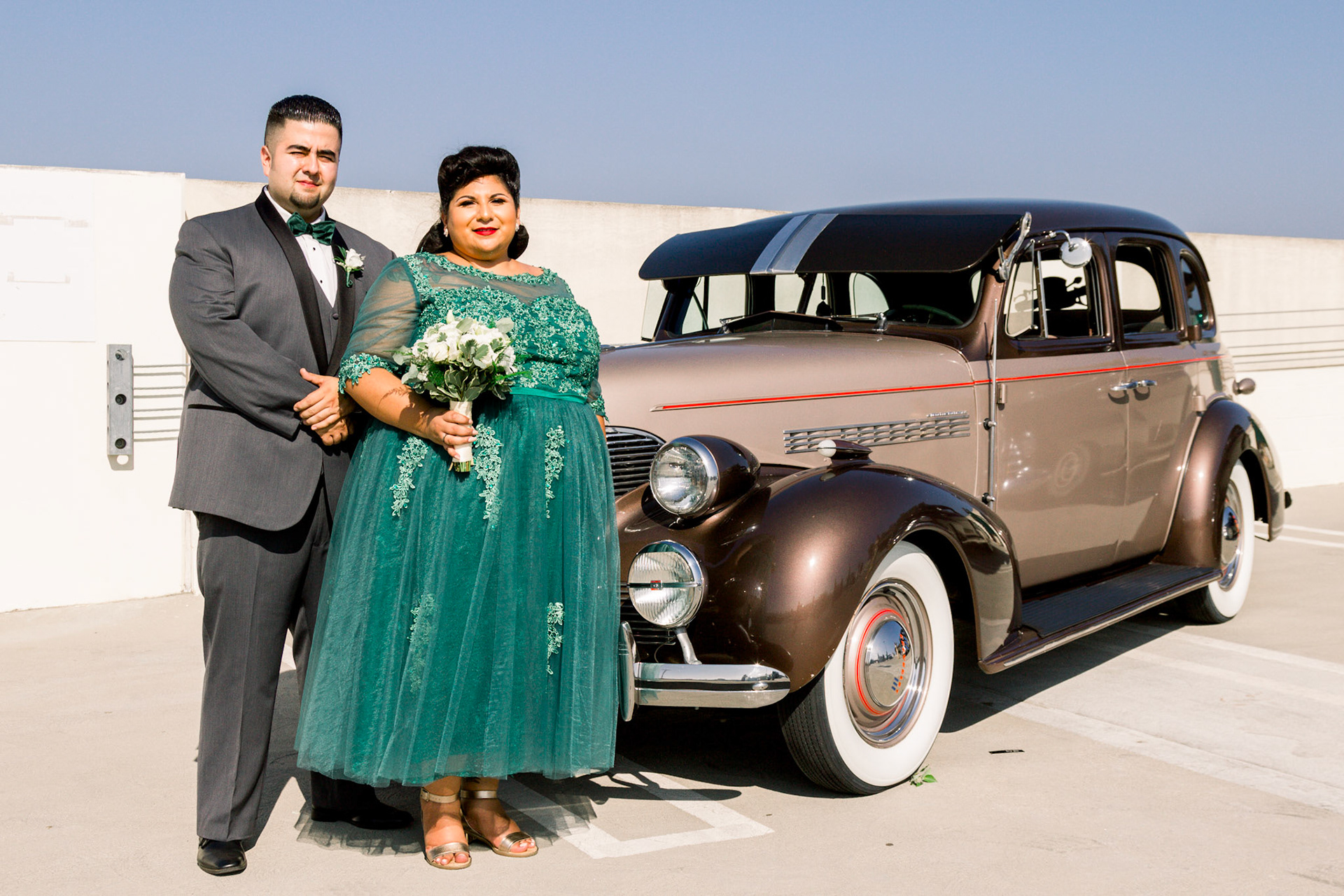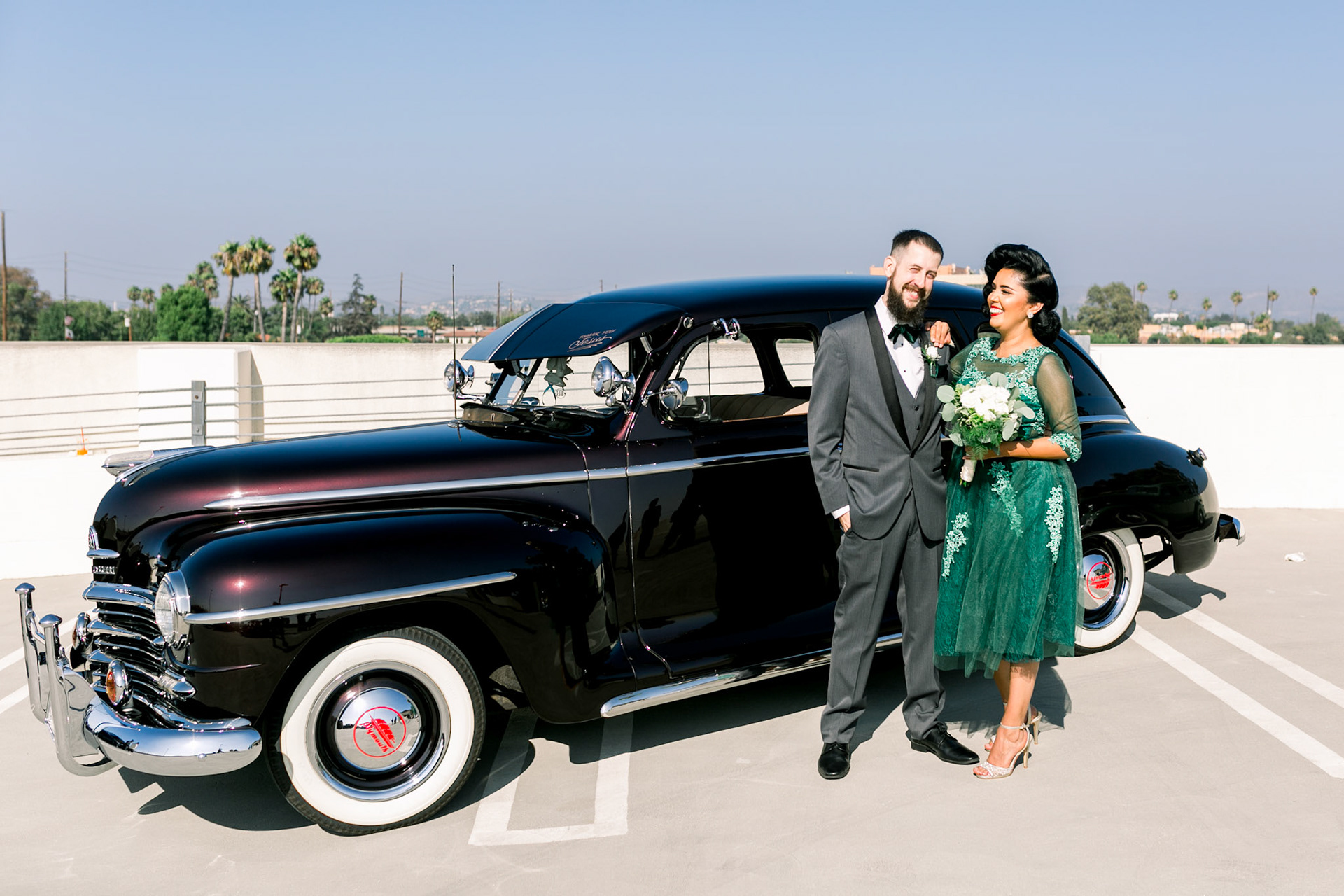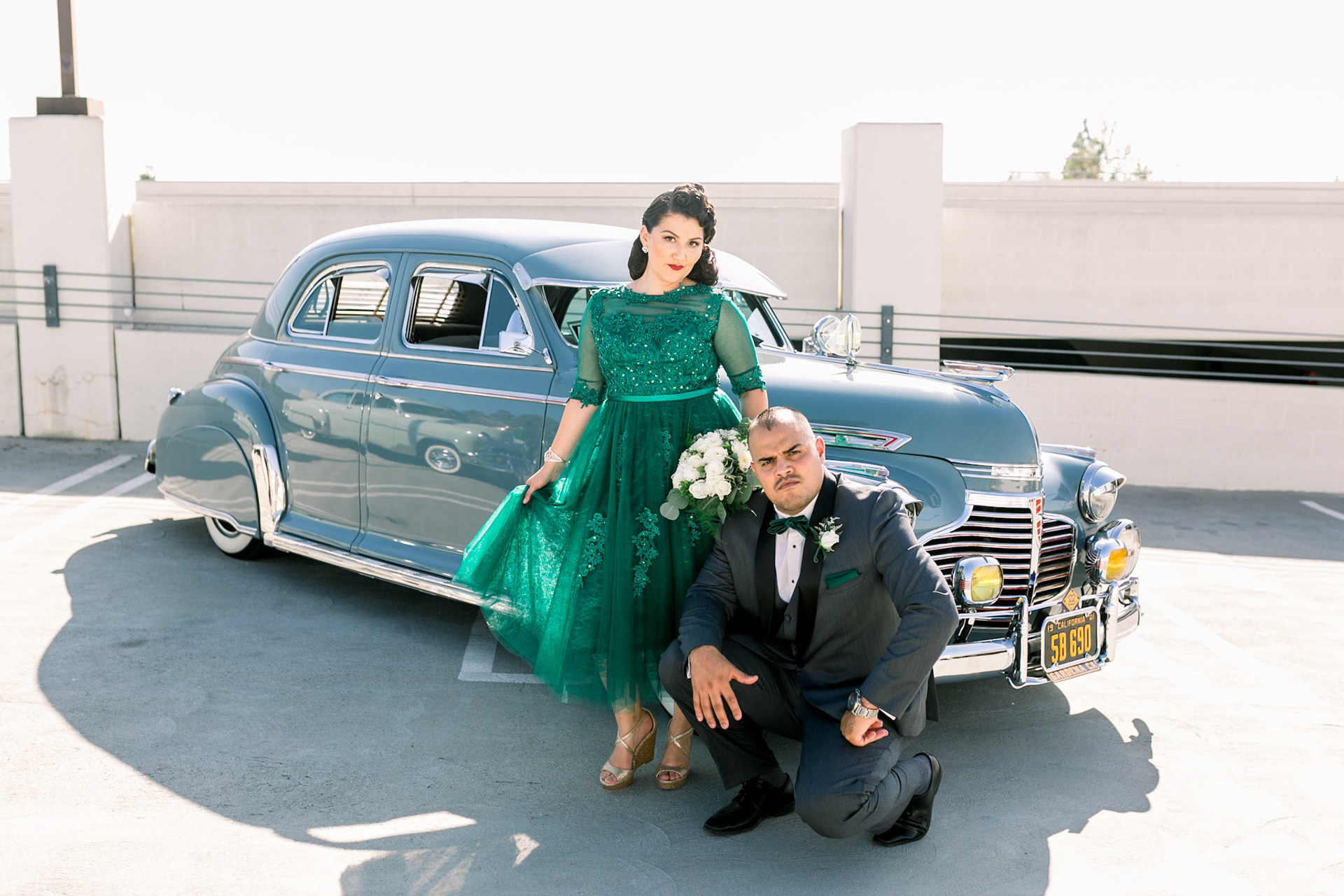 How cool is it that each bridal party member gets driven around from the Ceremony to this location and then to the Reception in one of these vintage cars!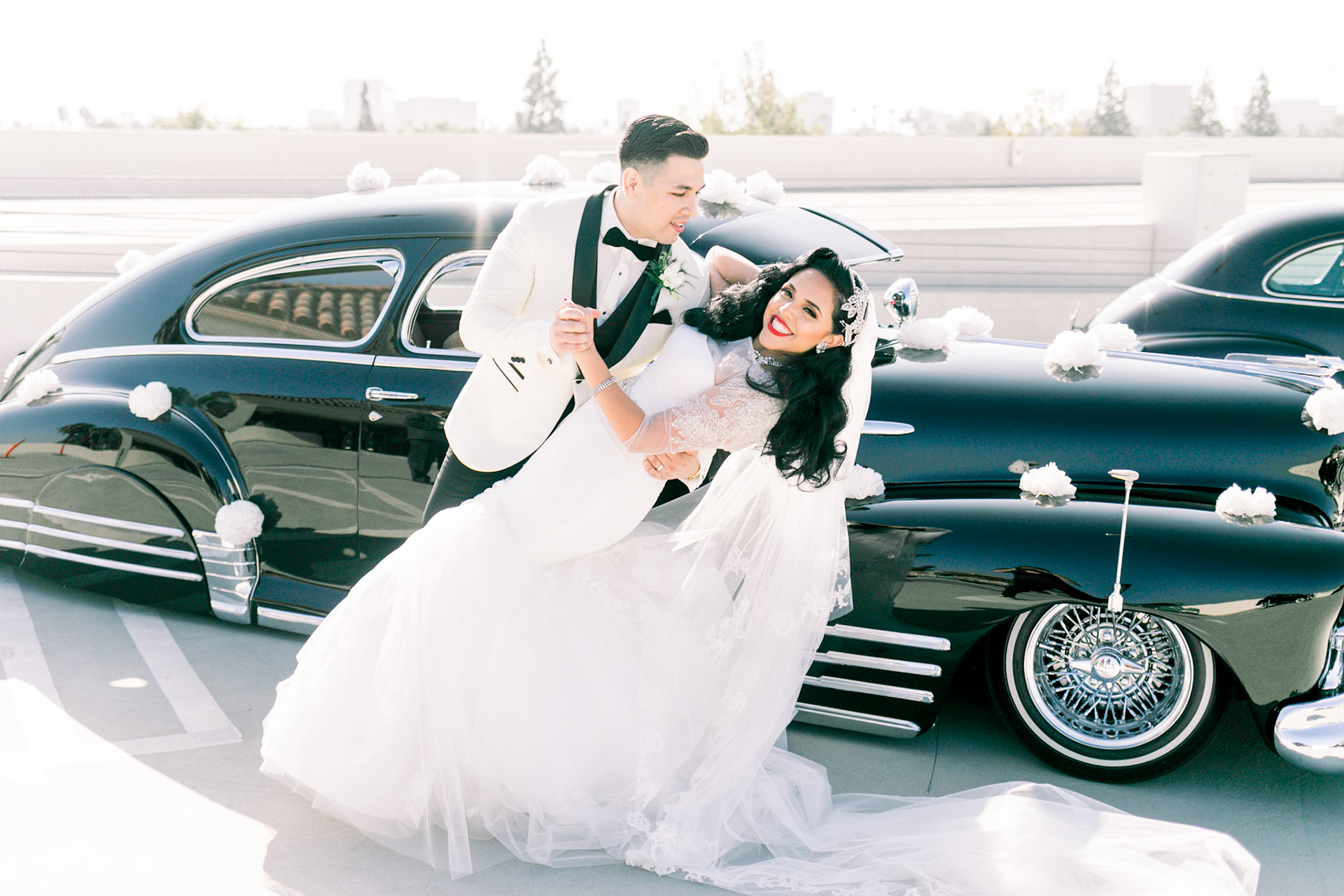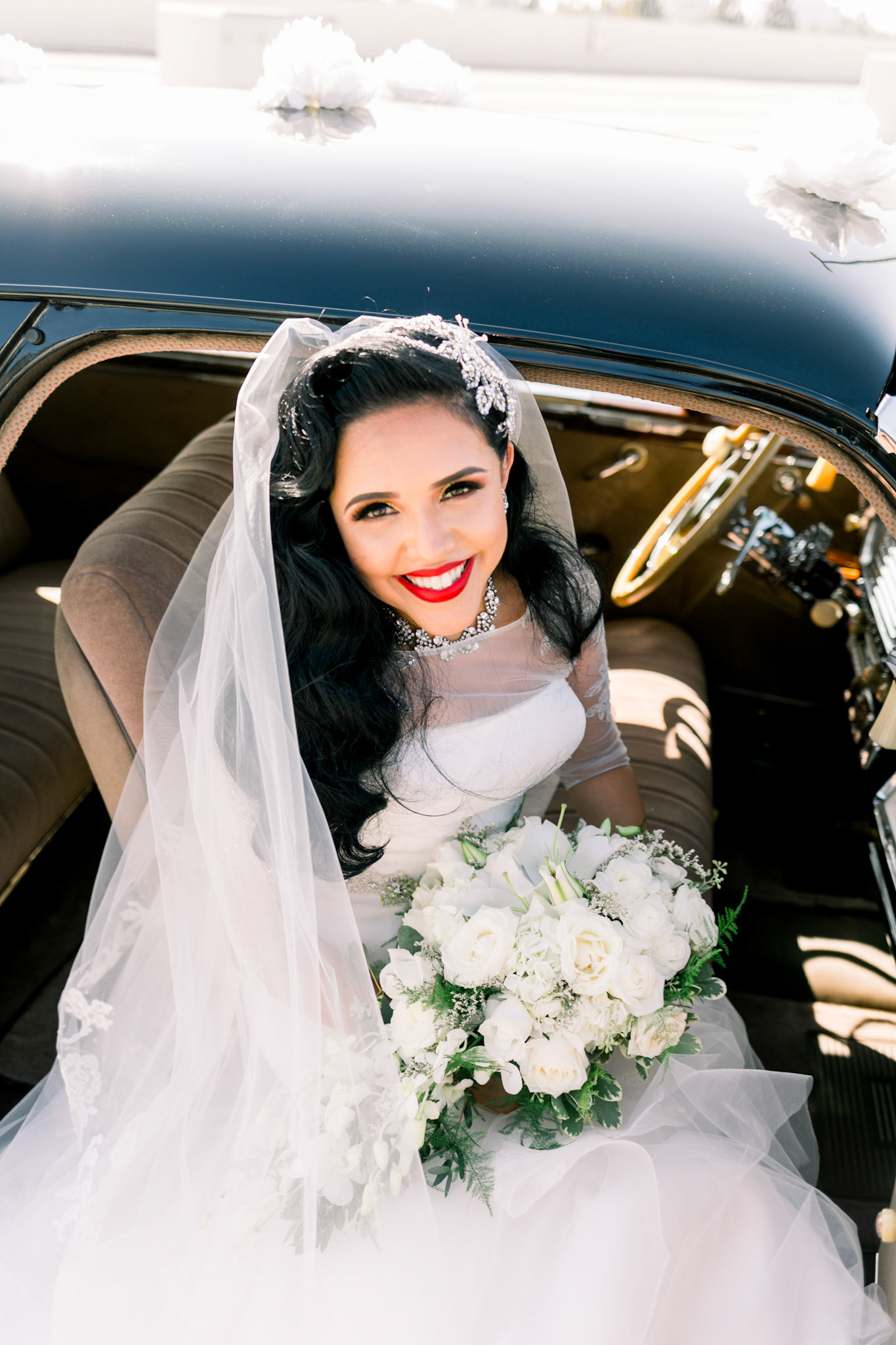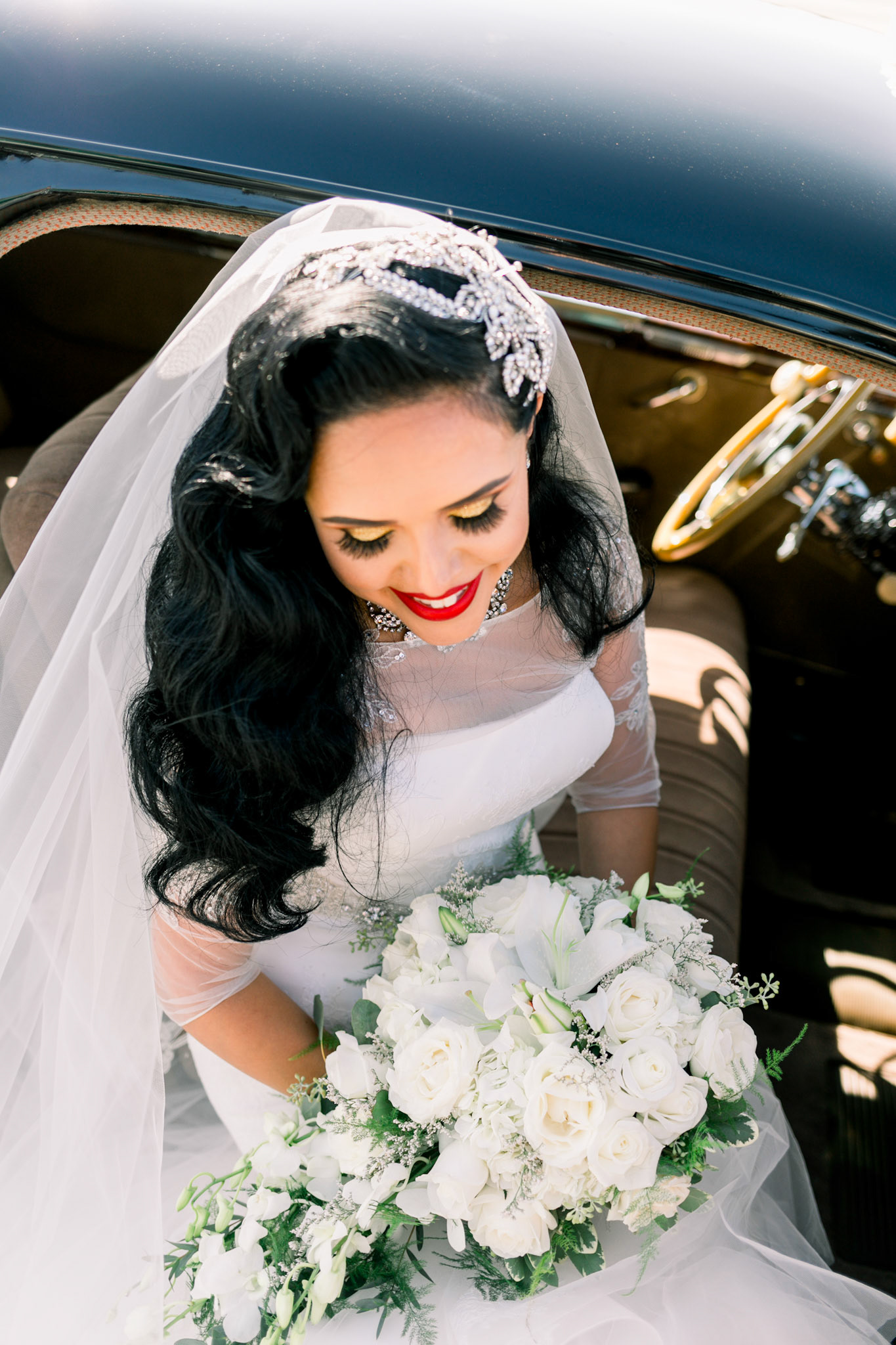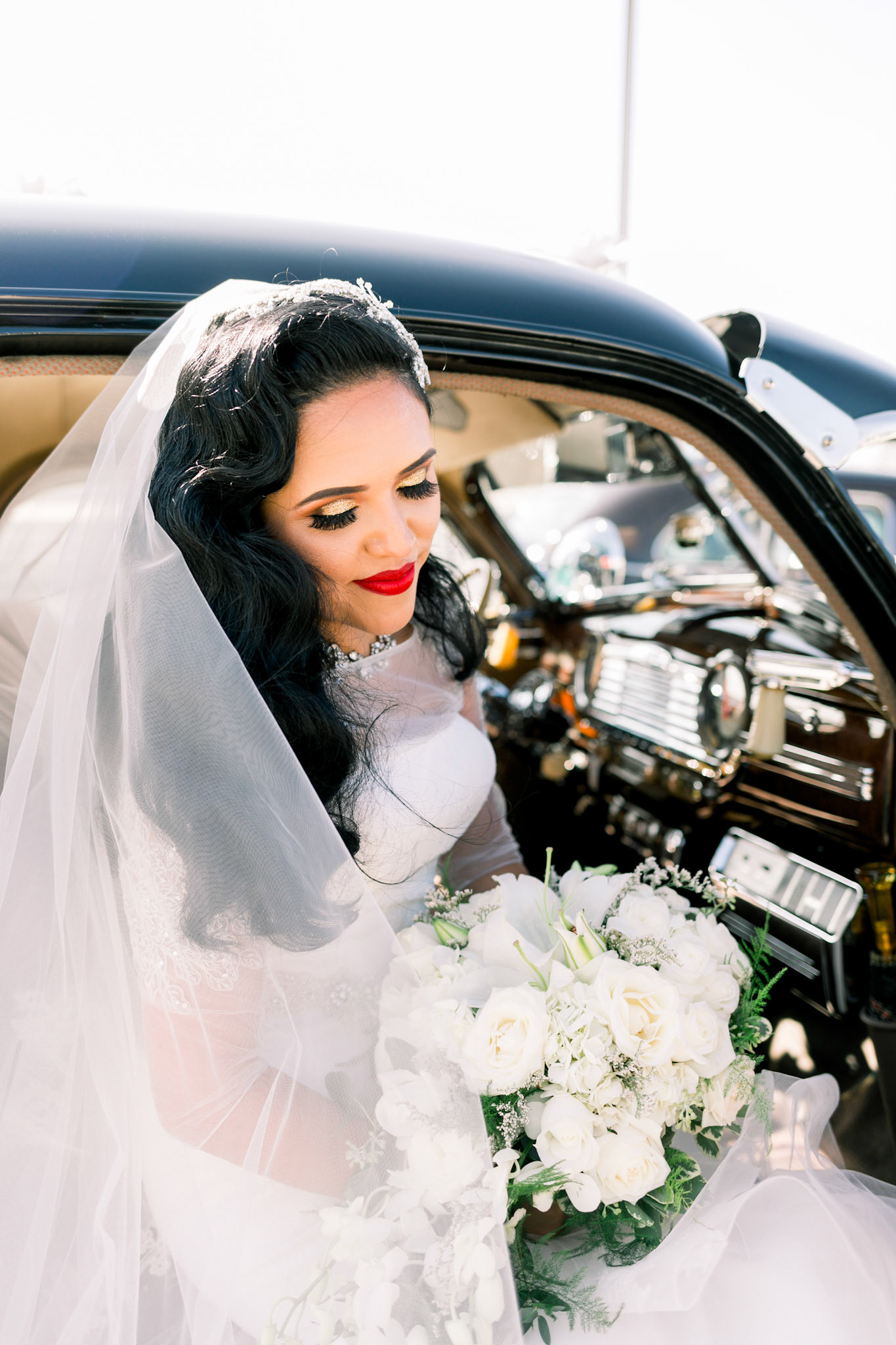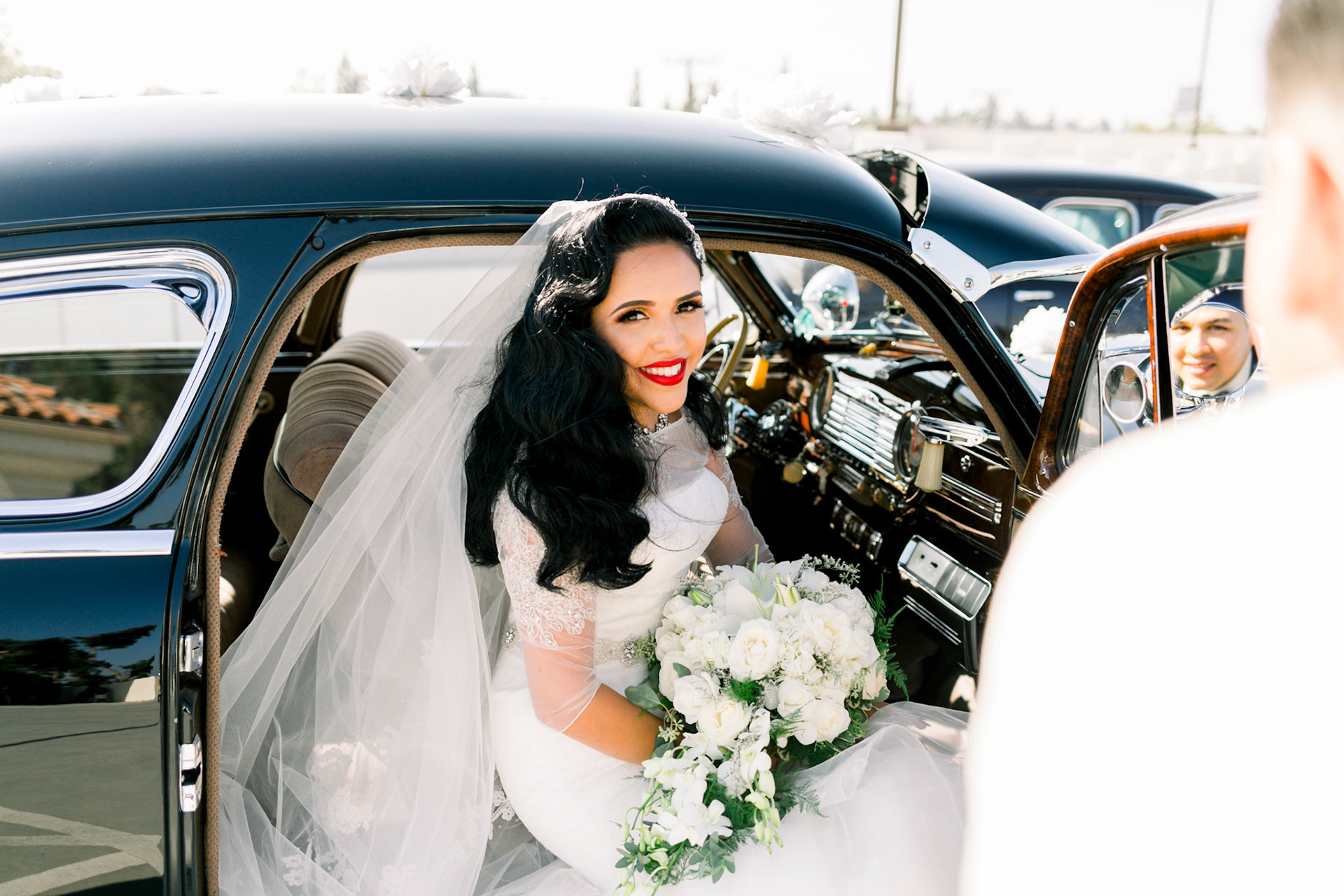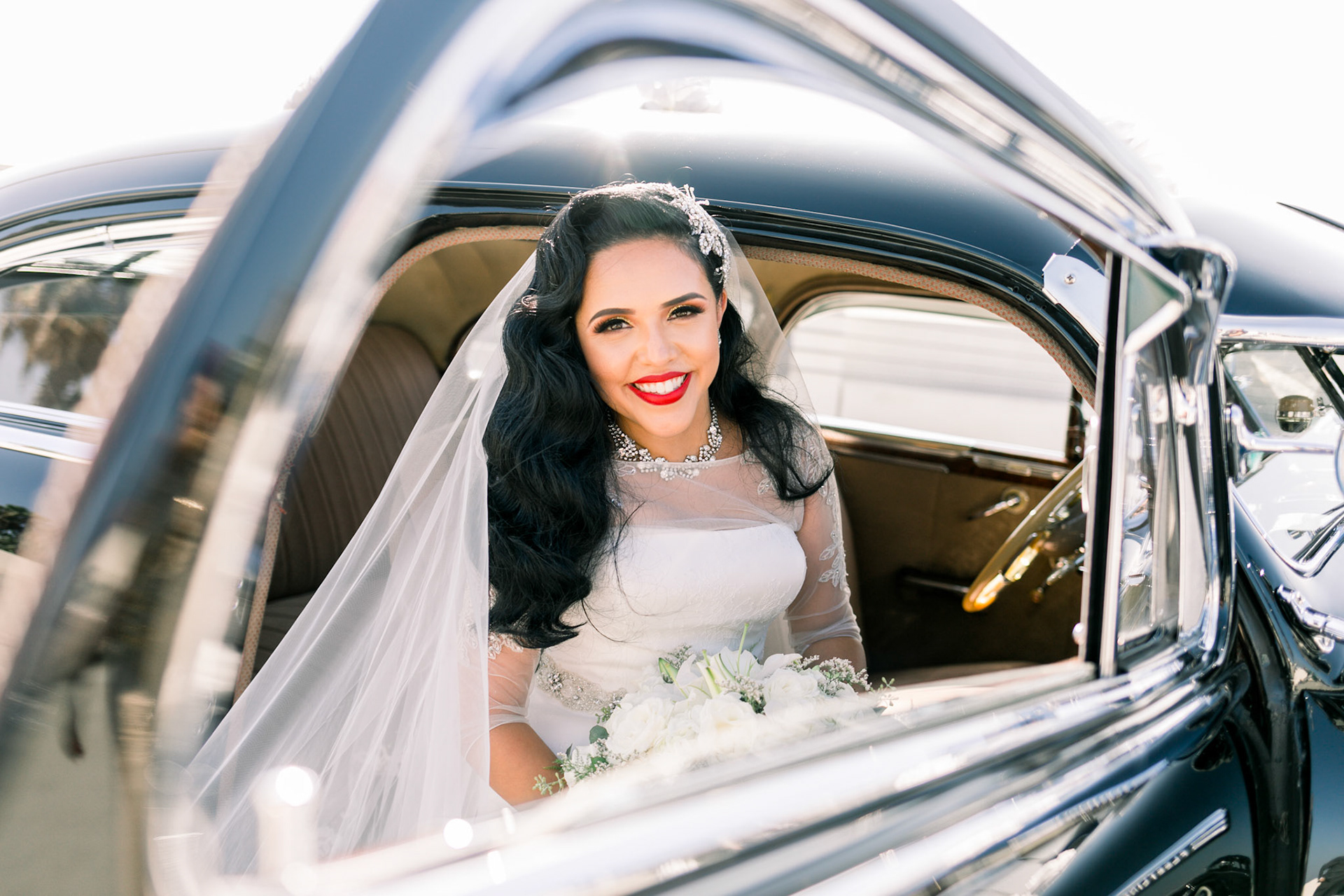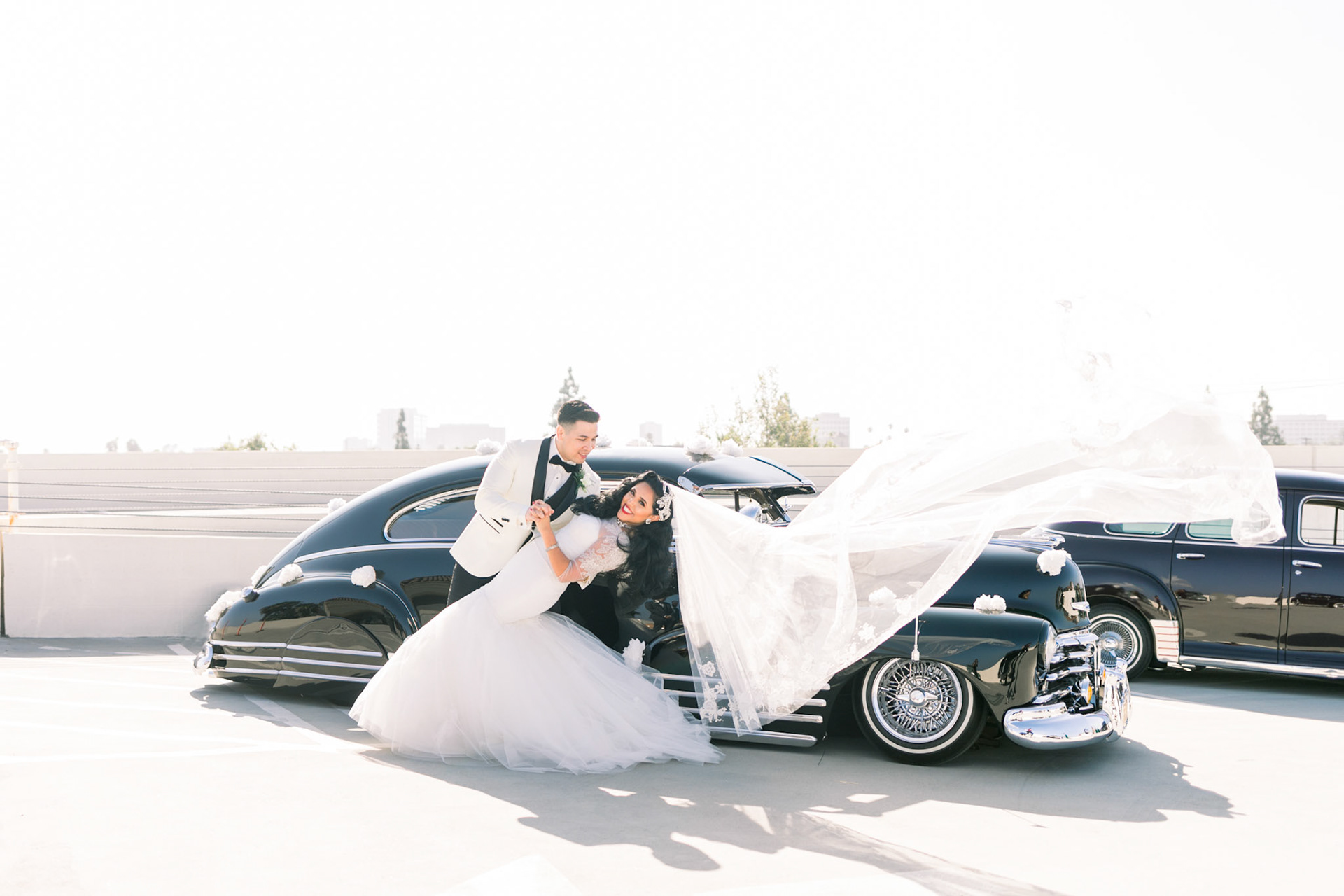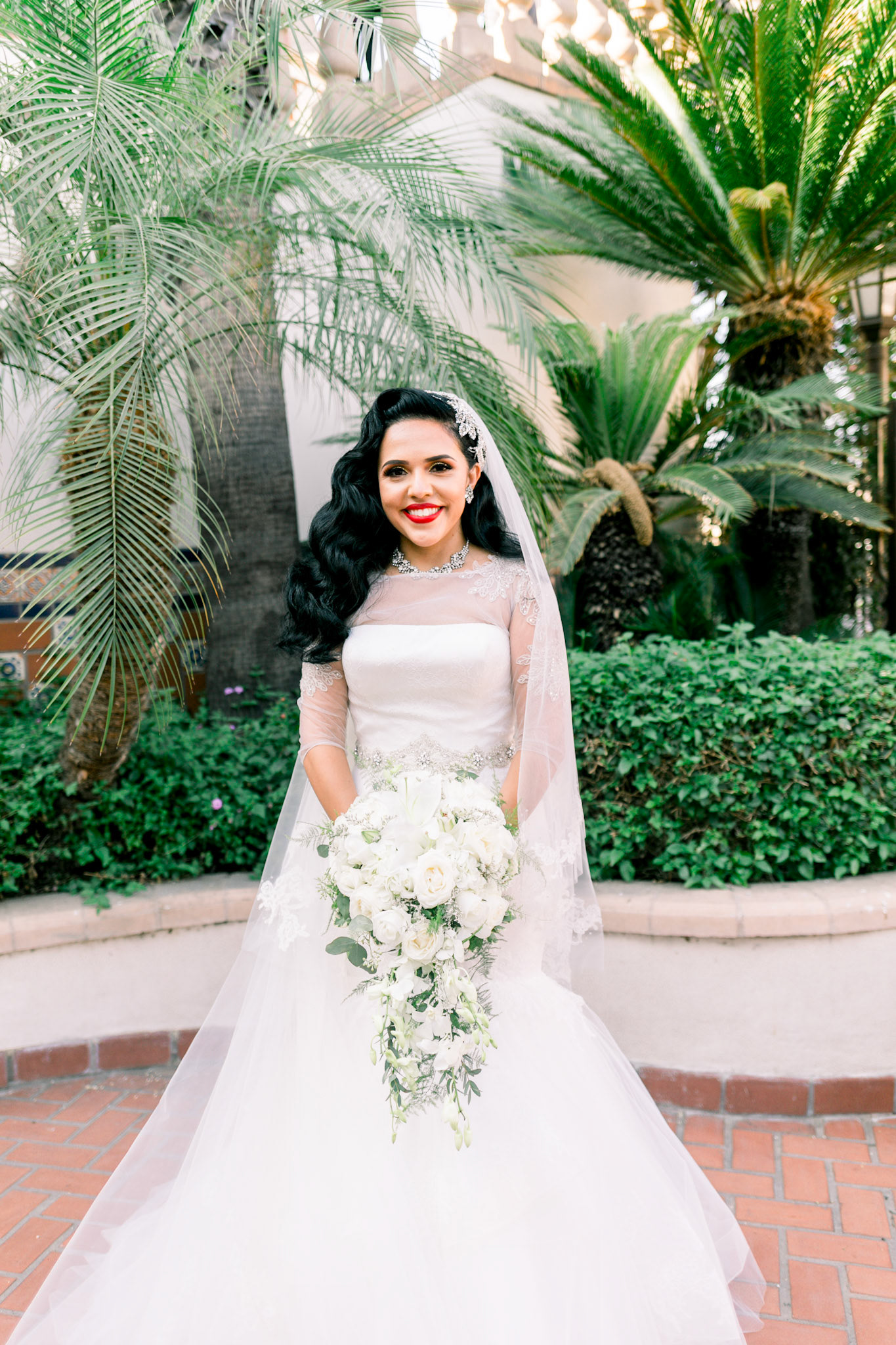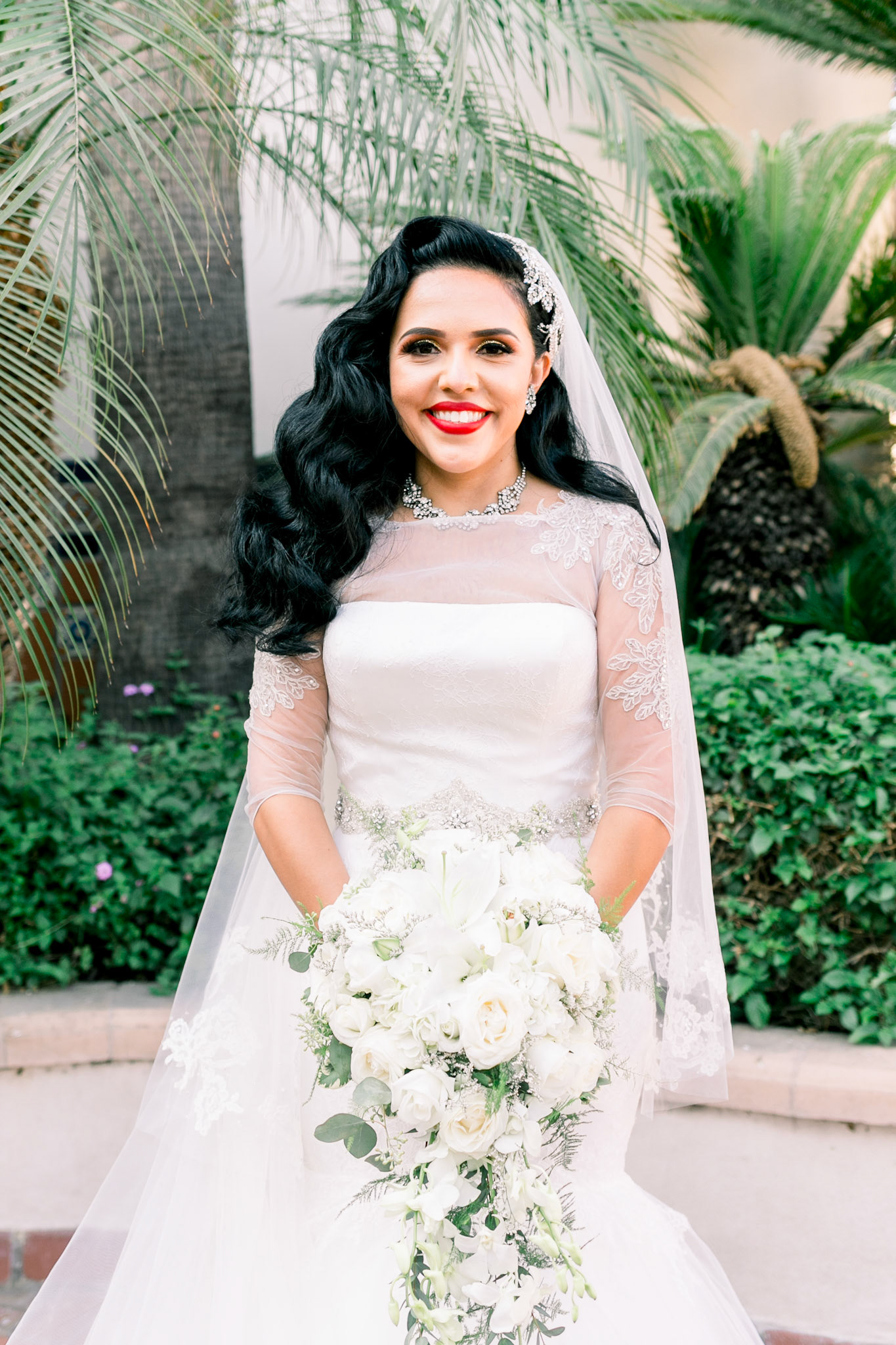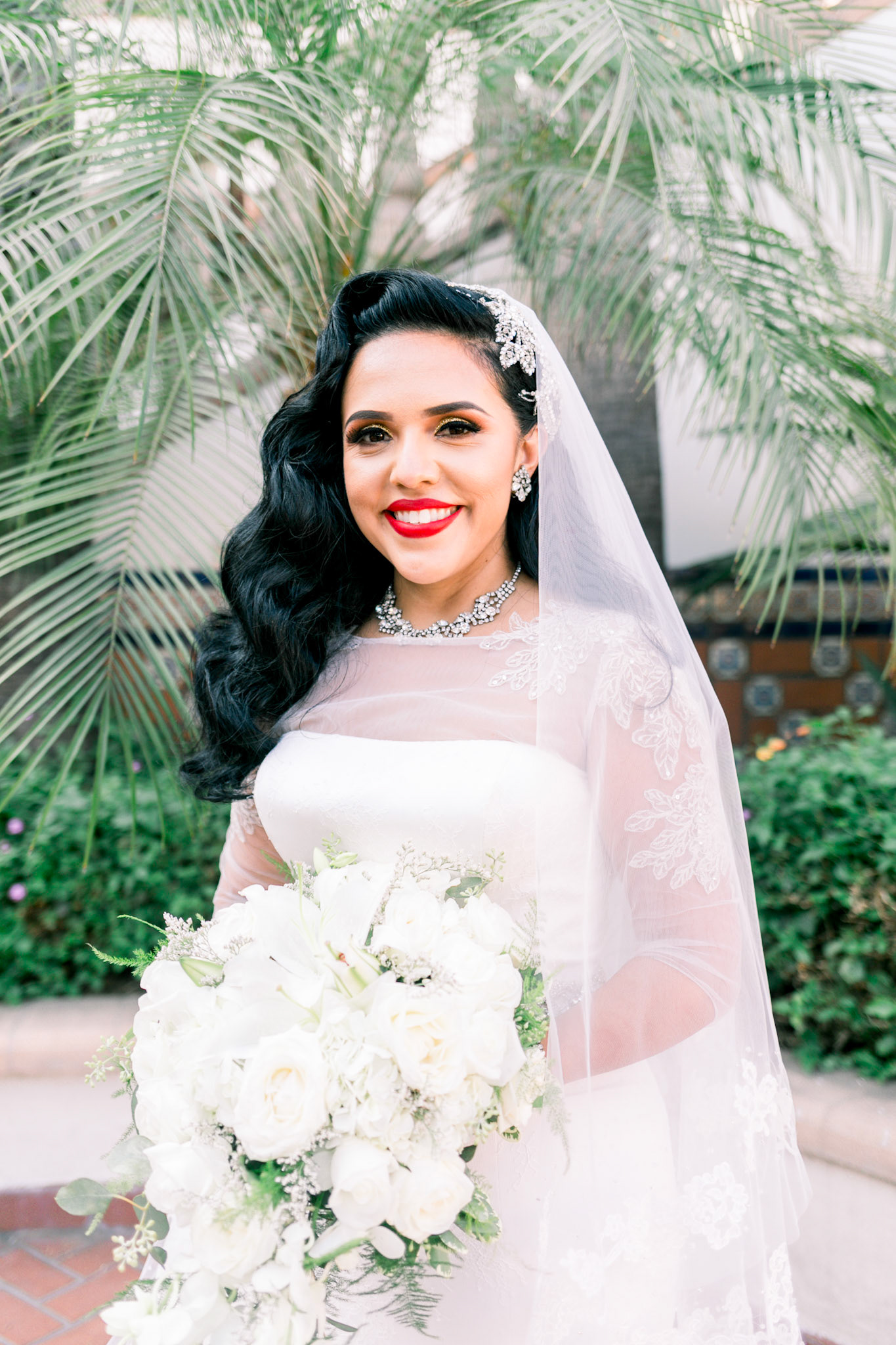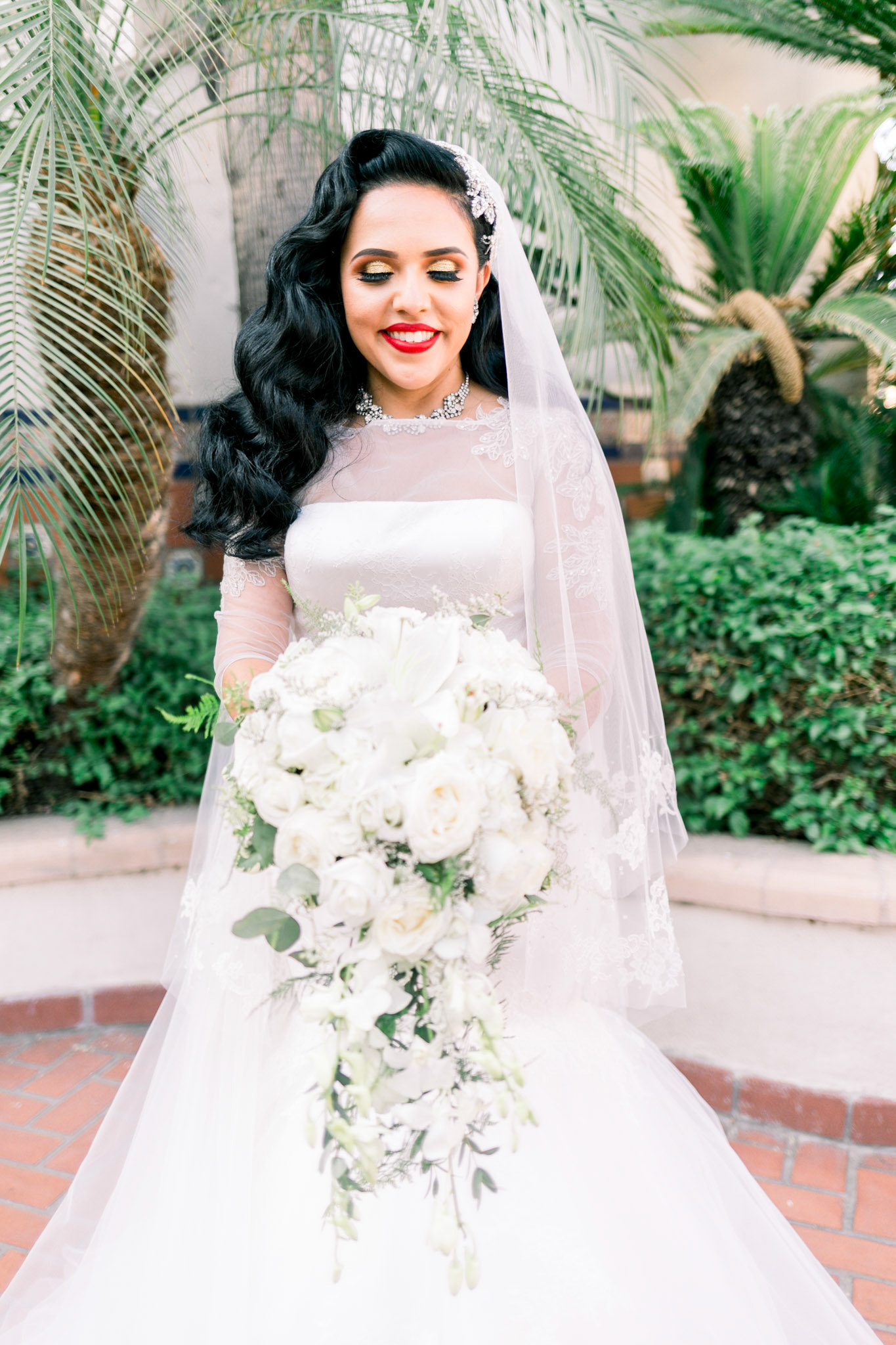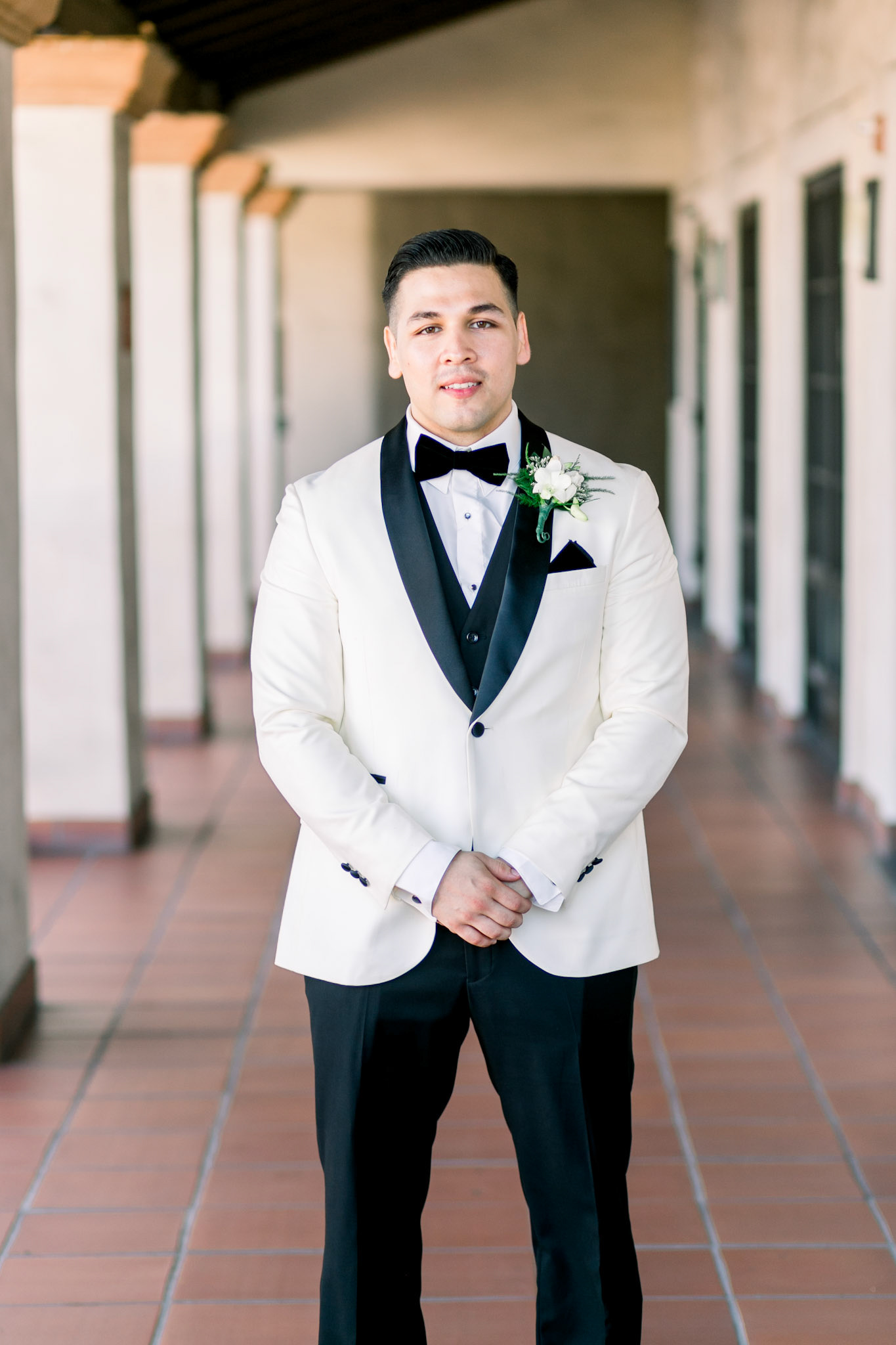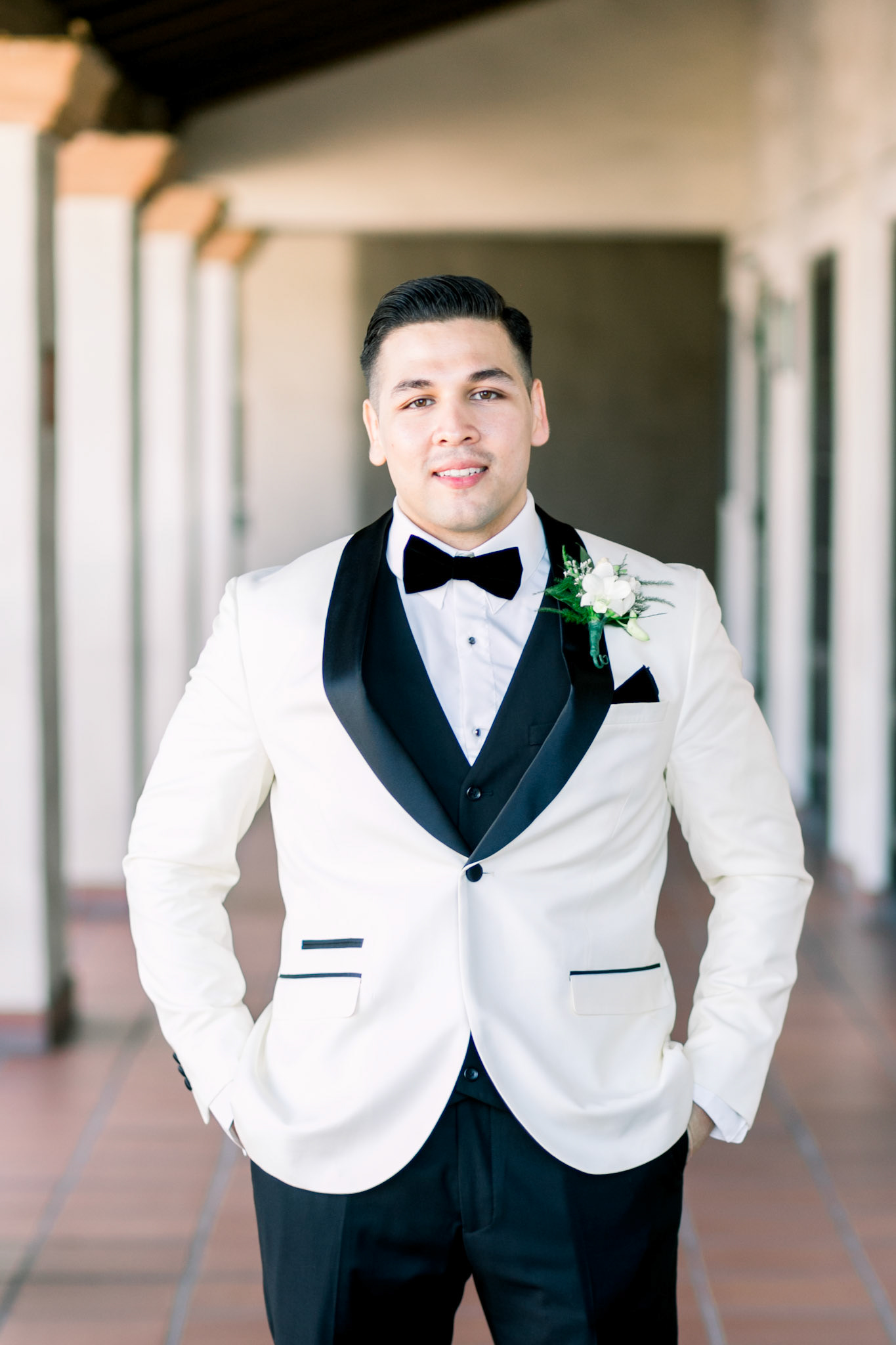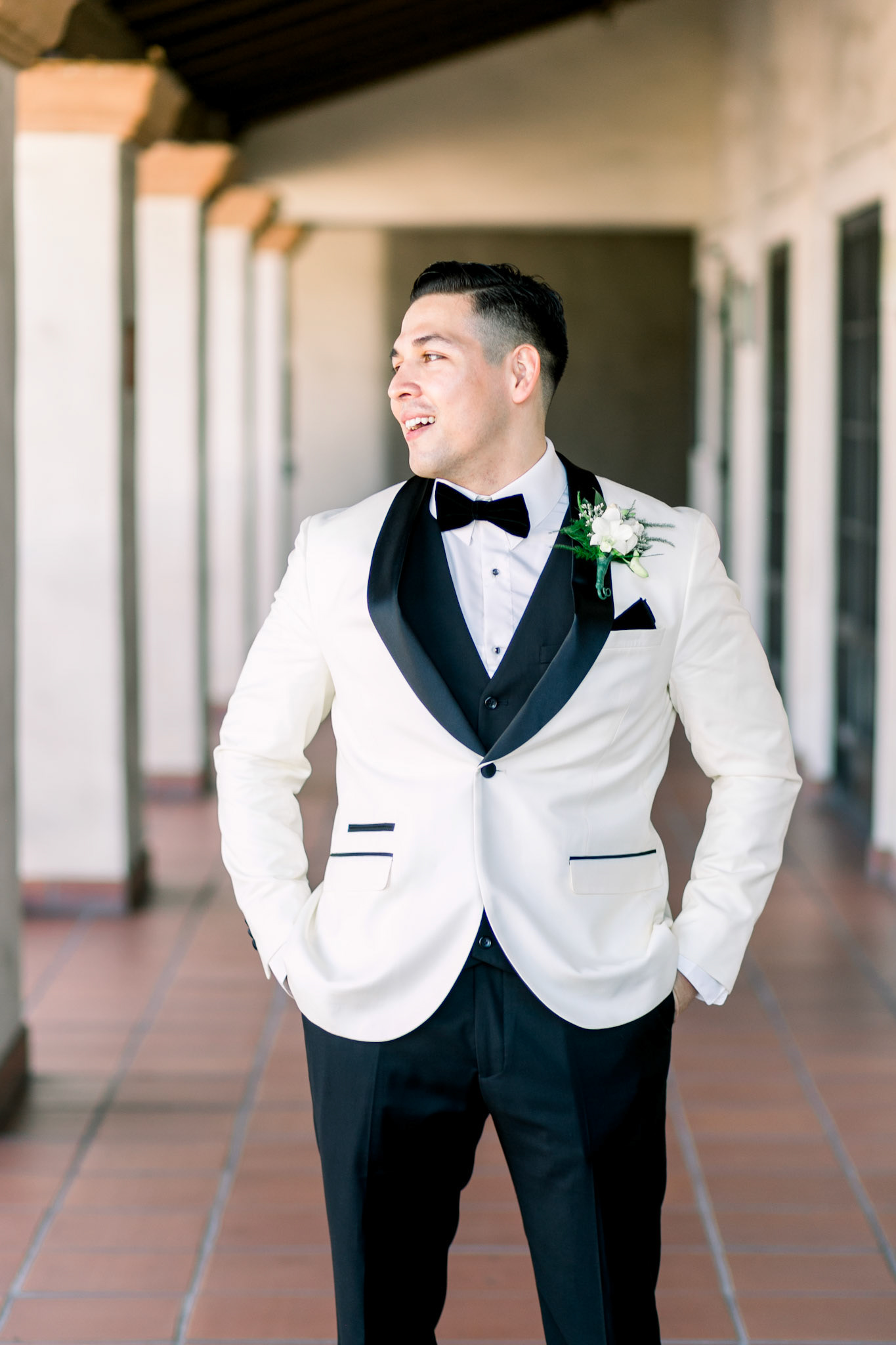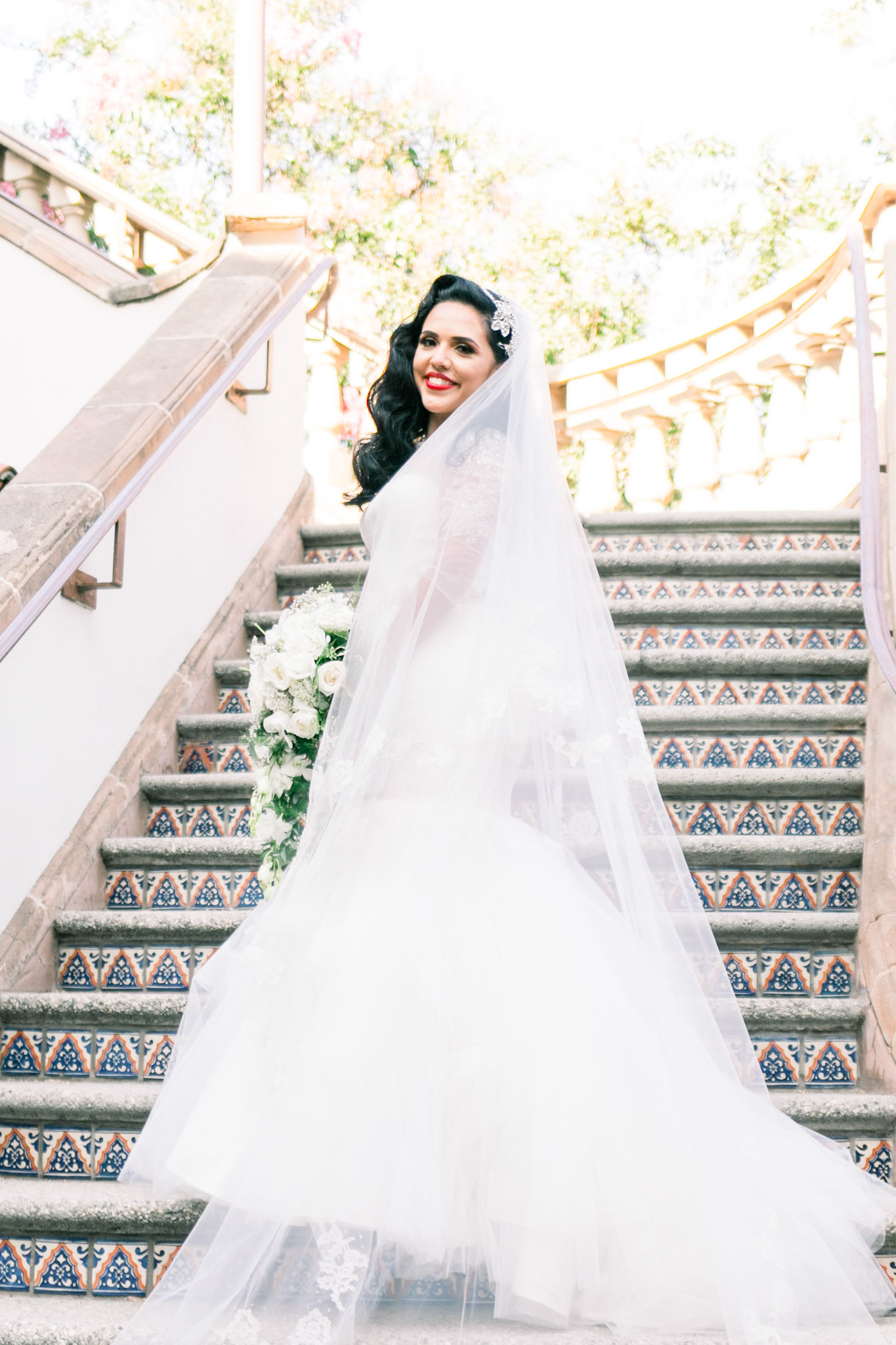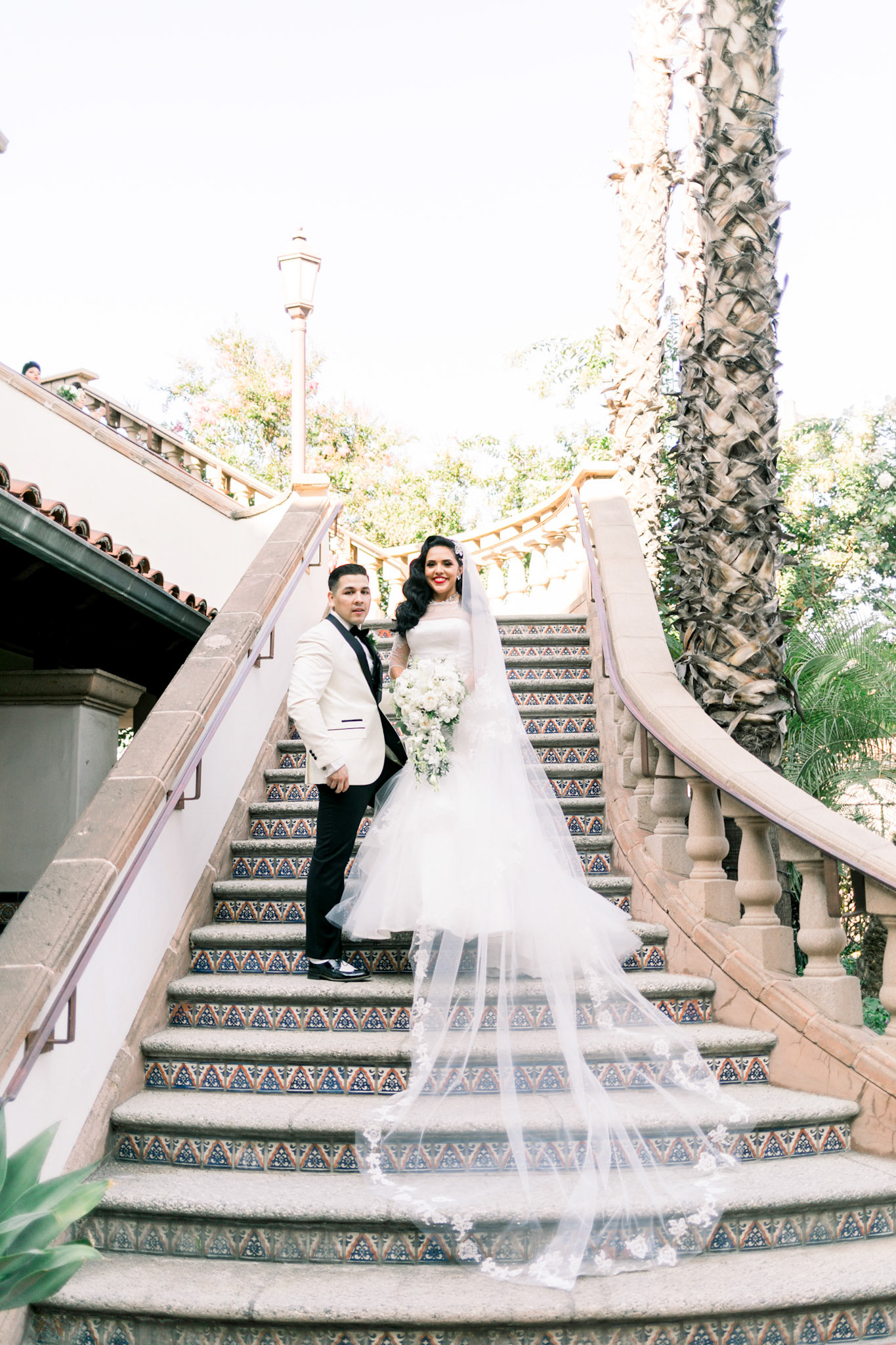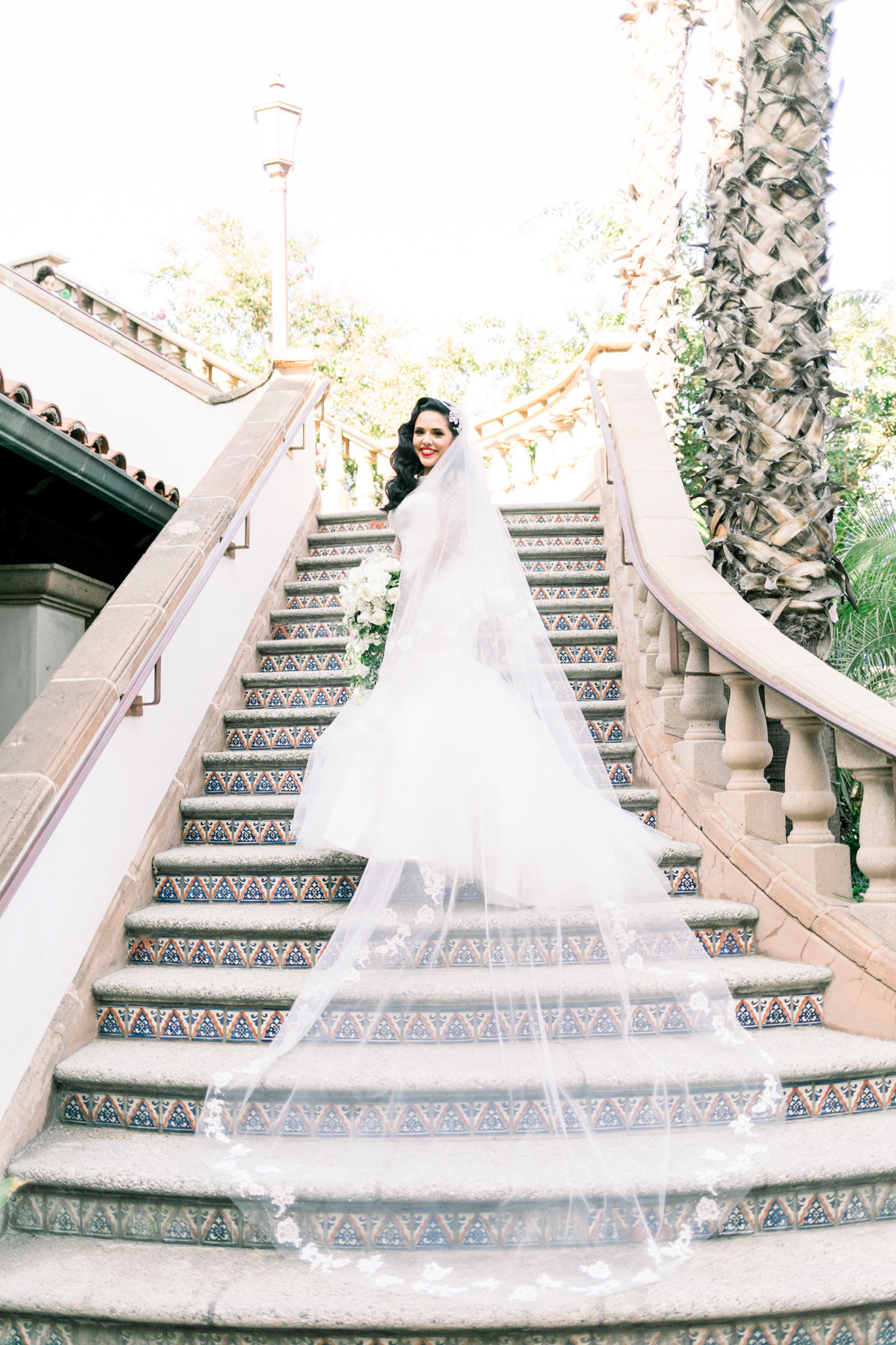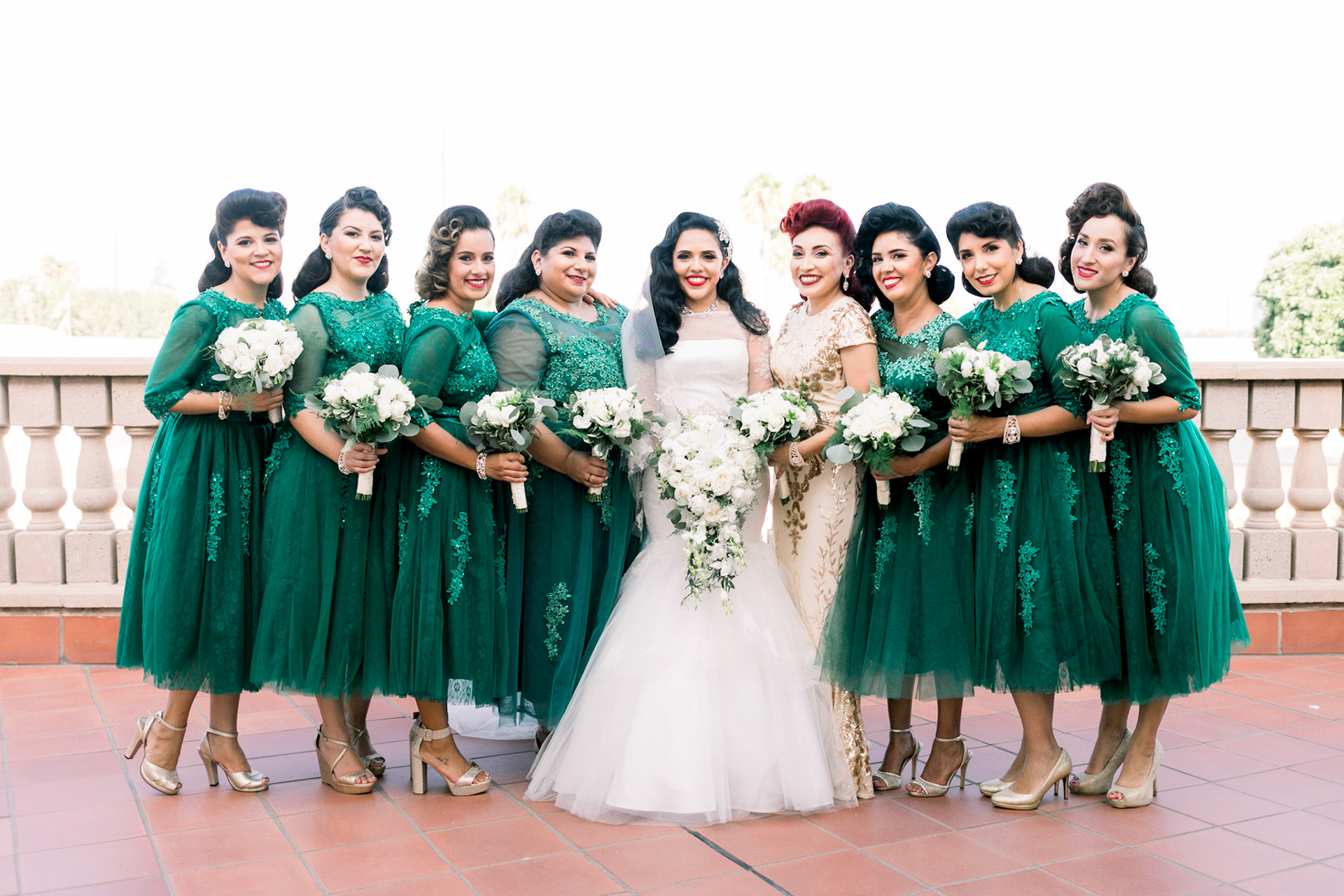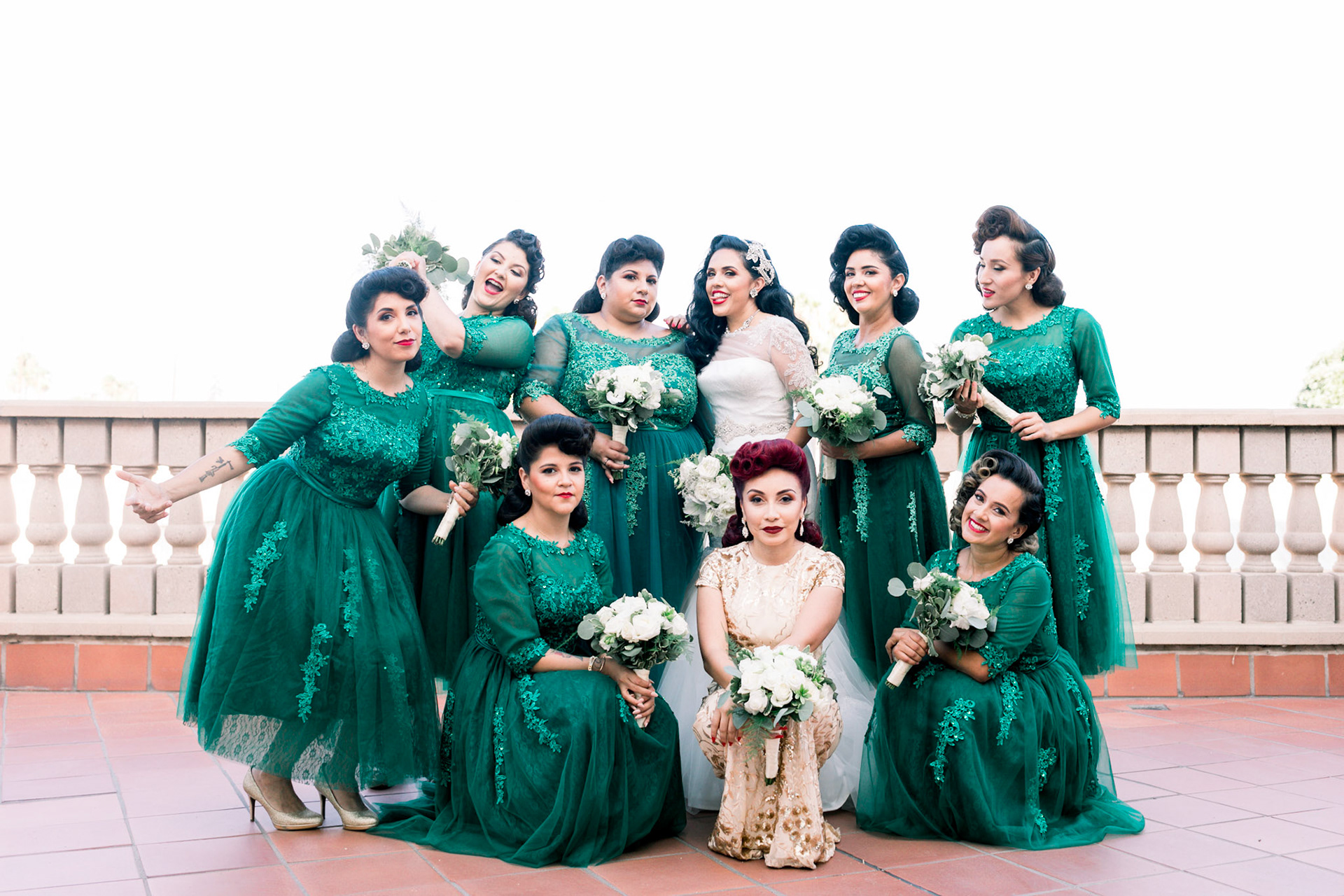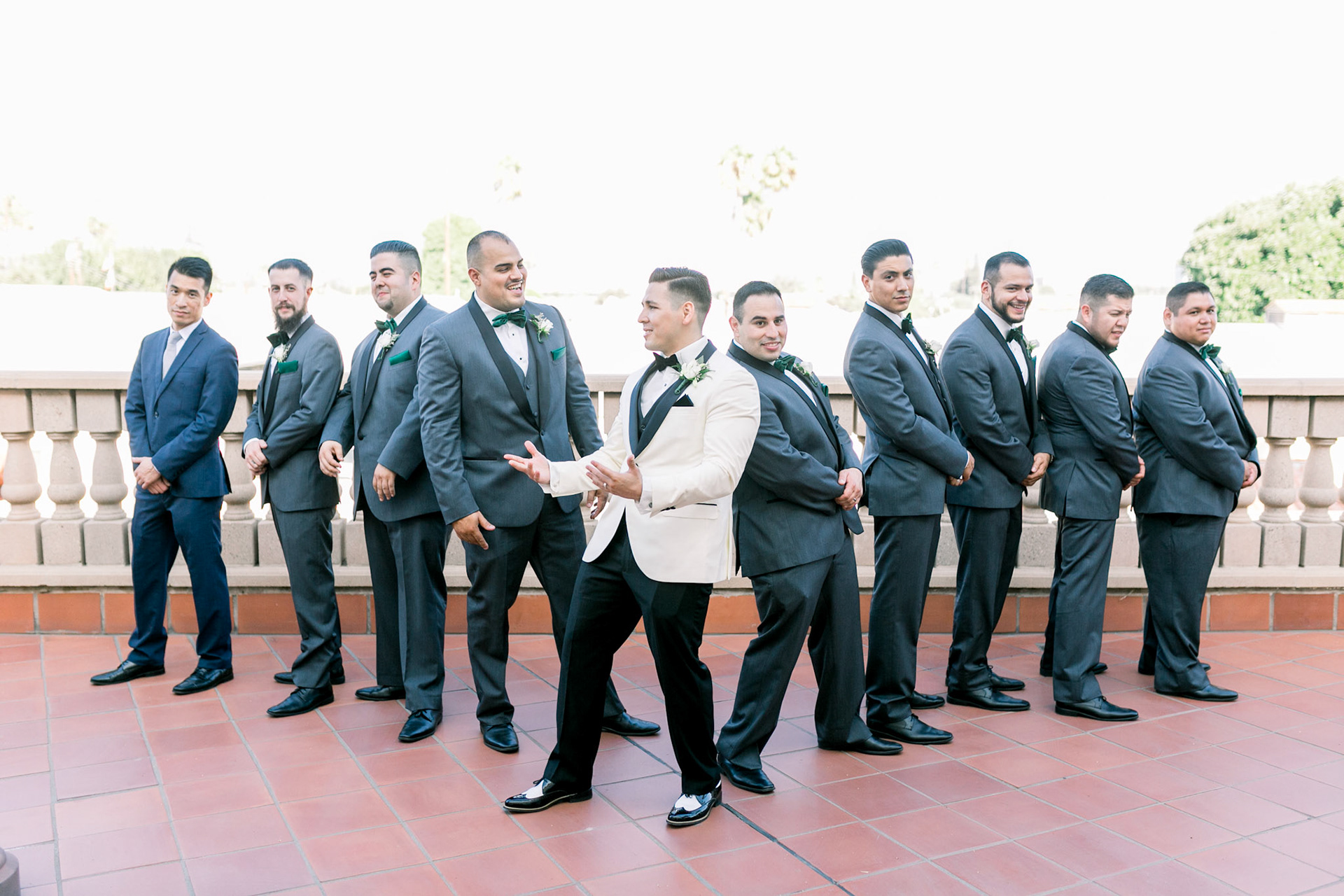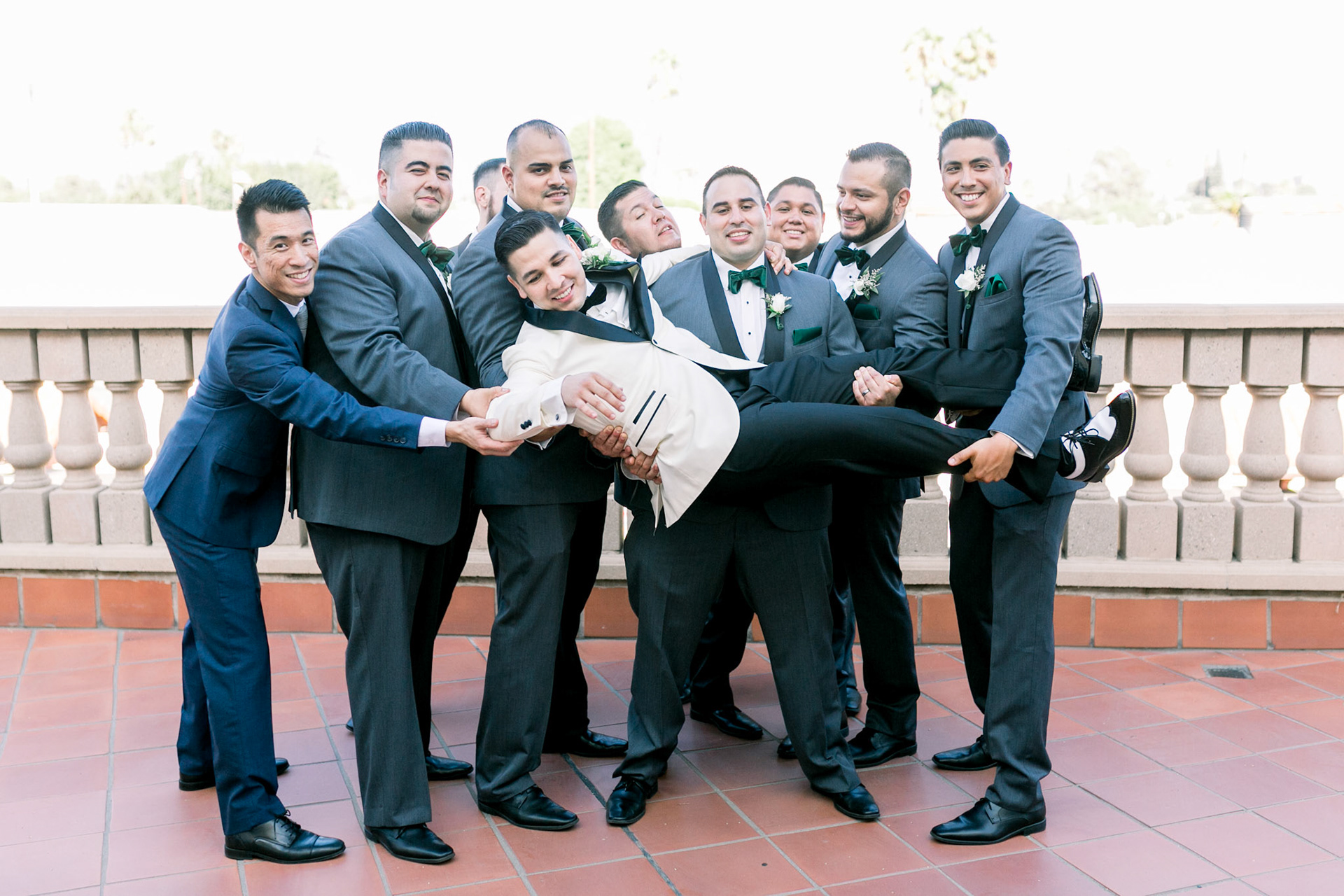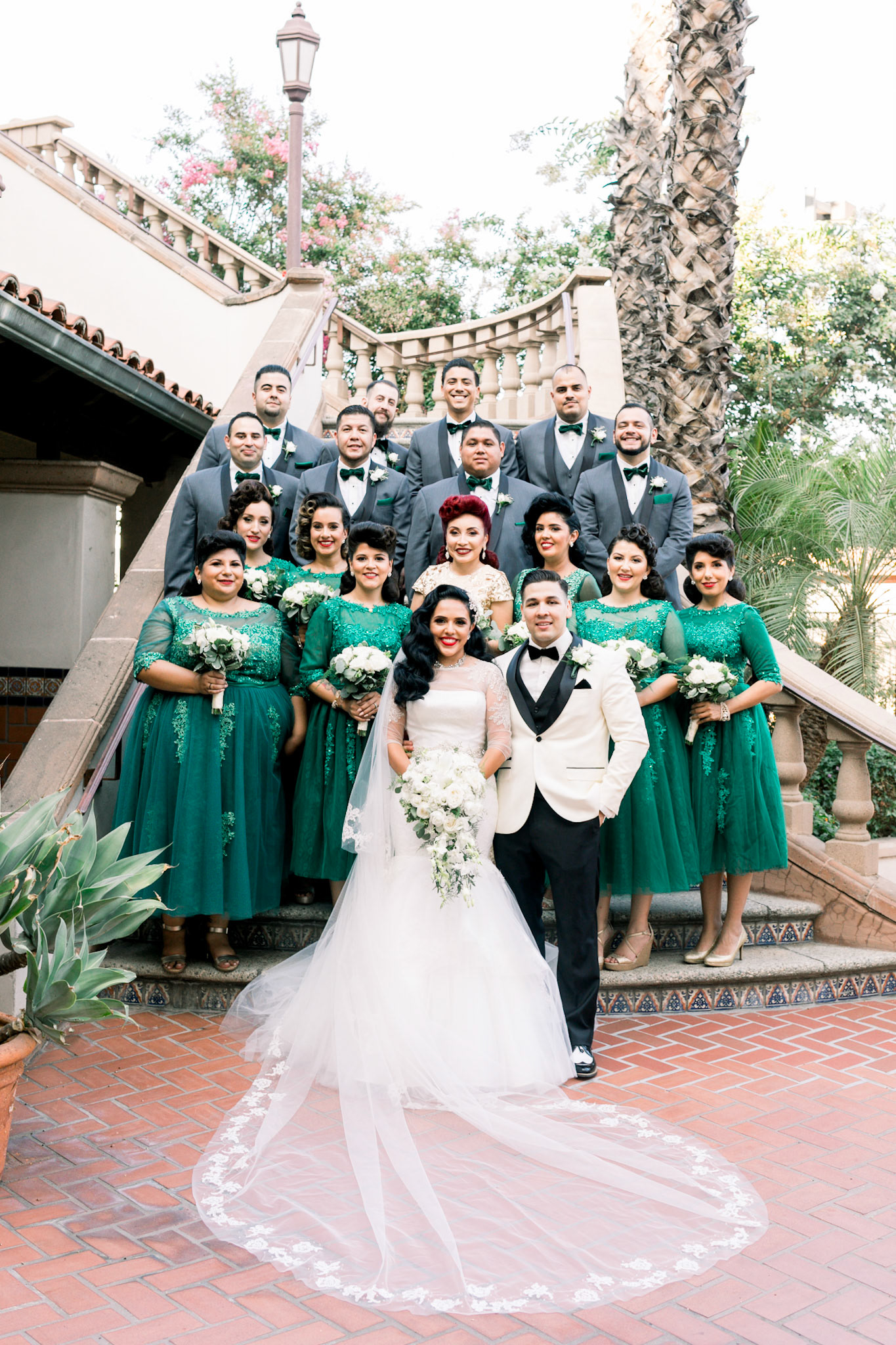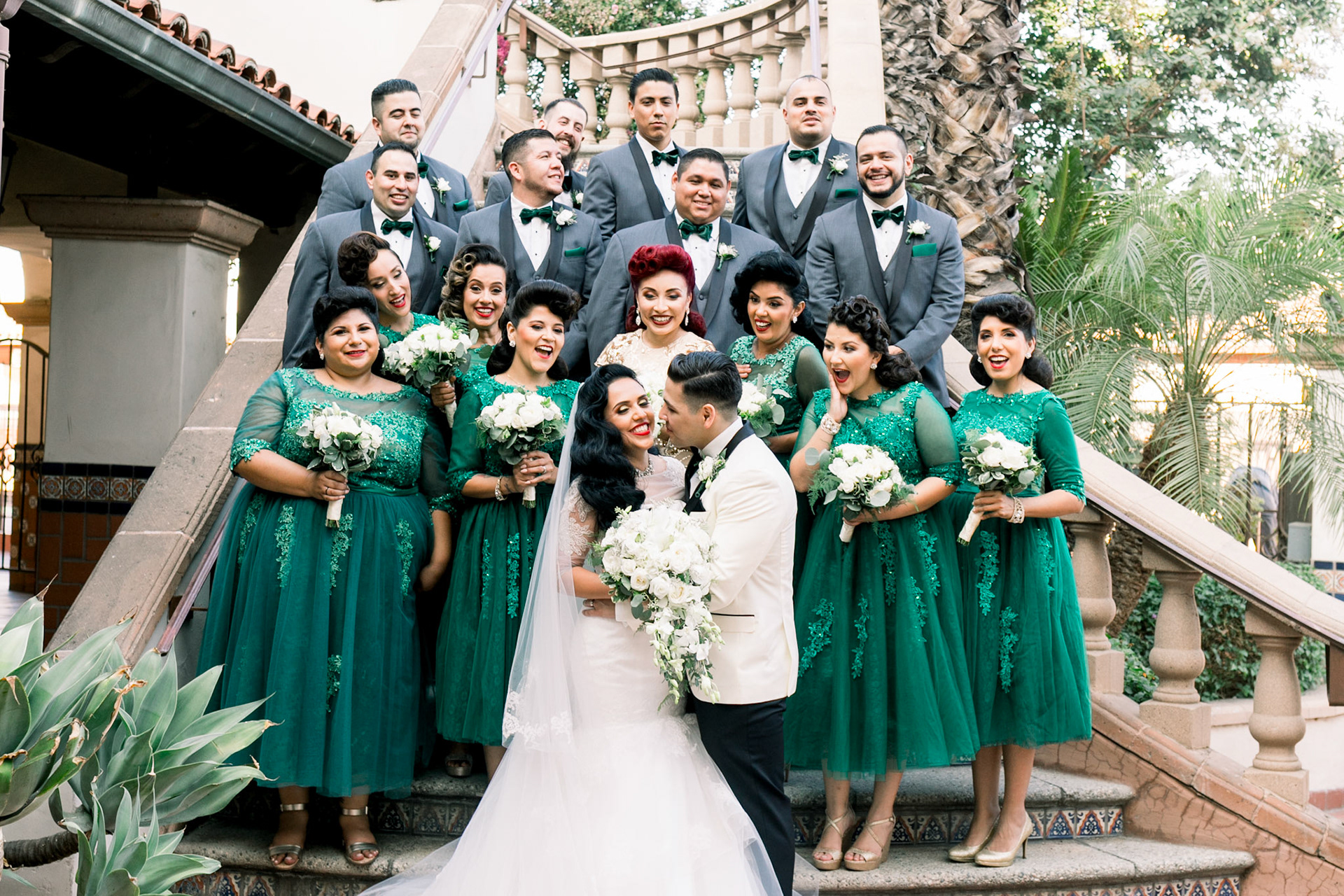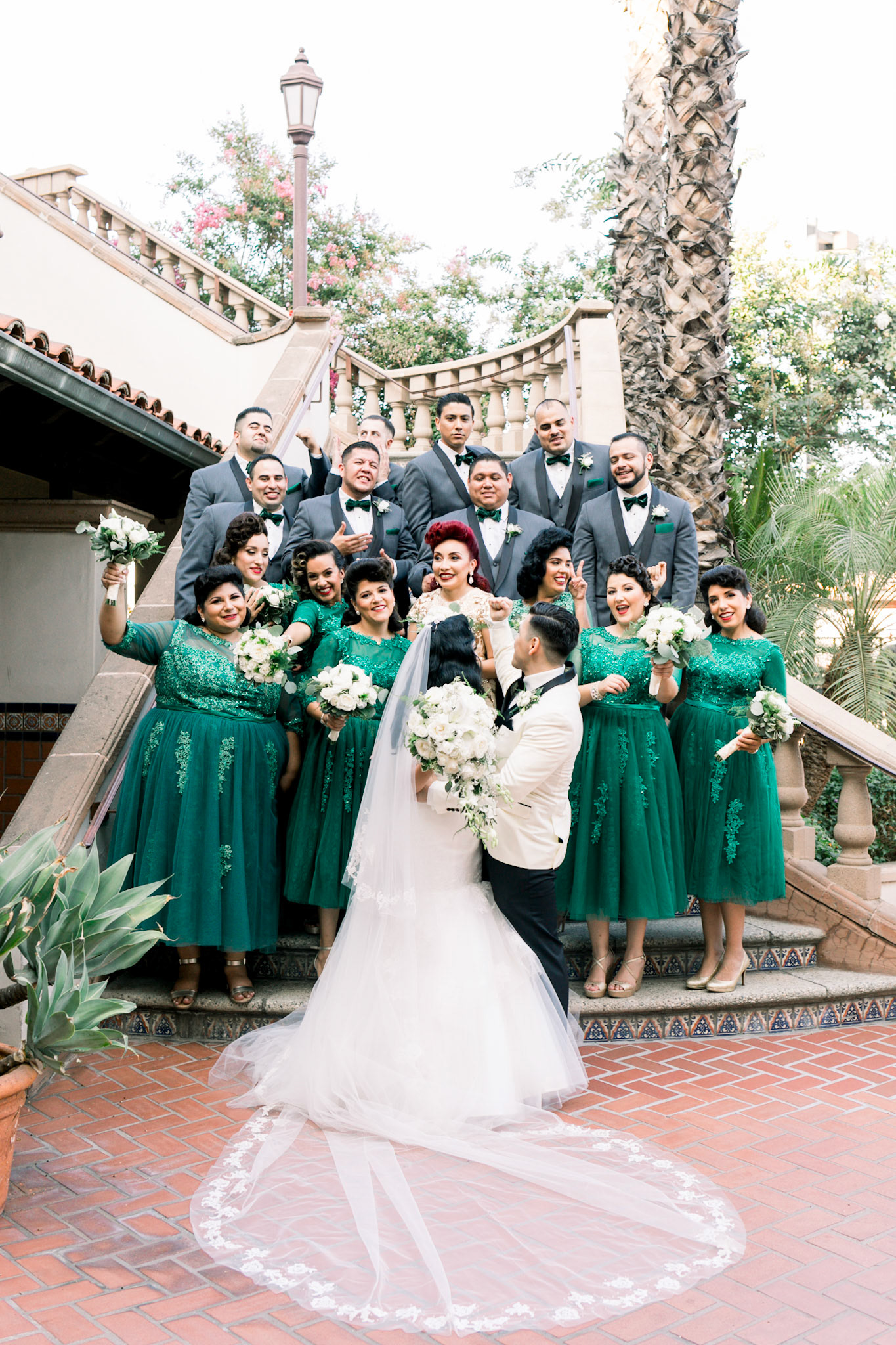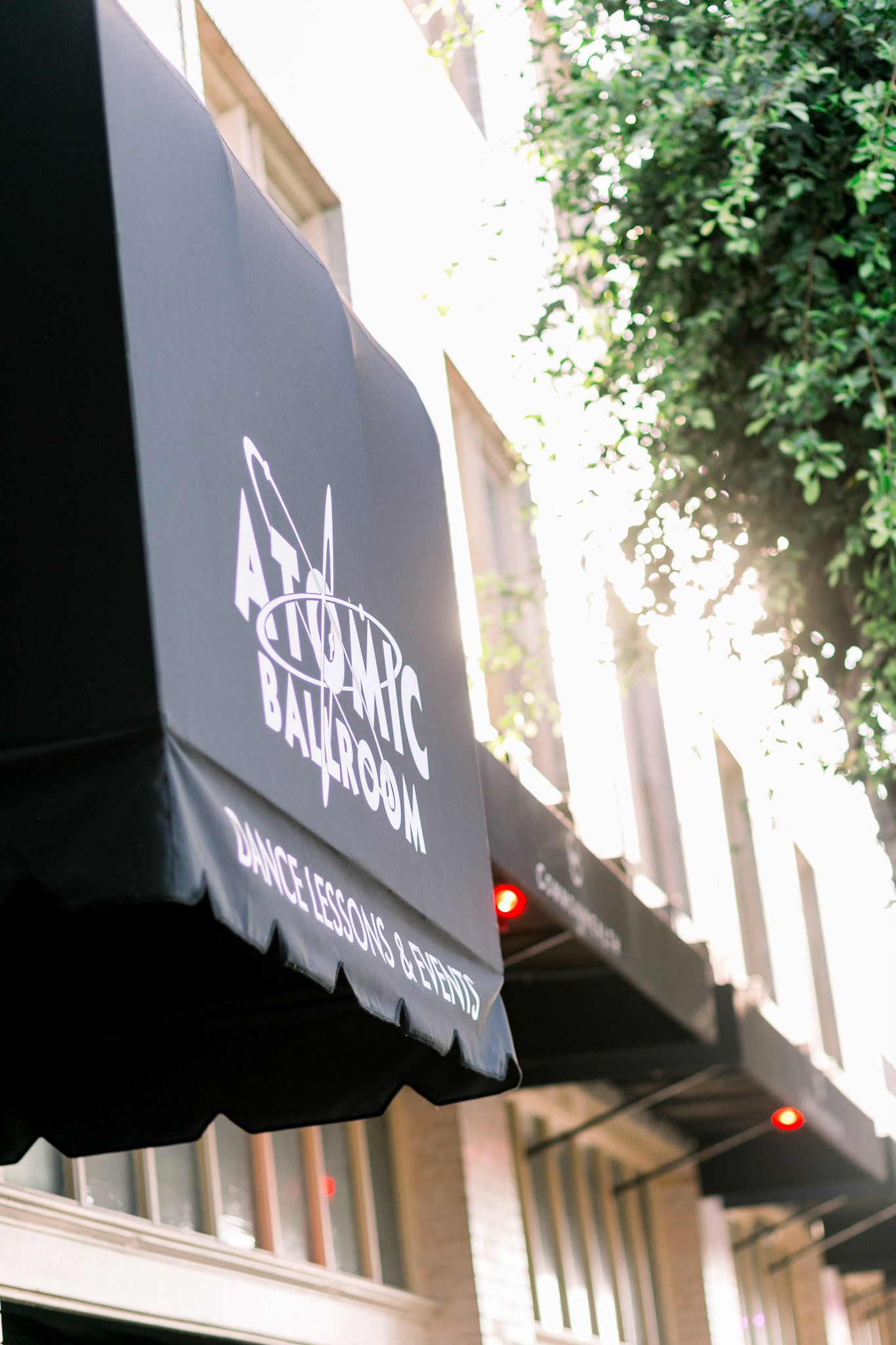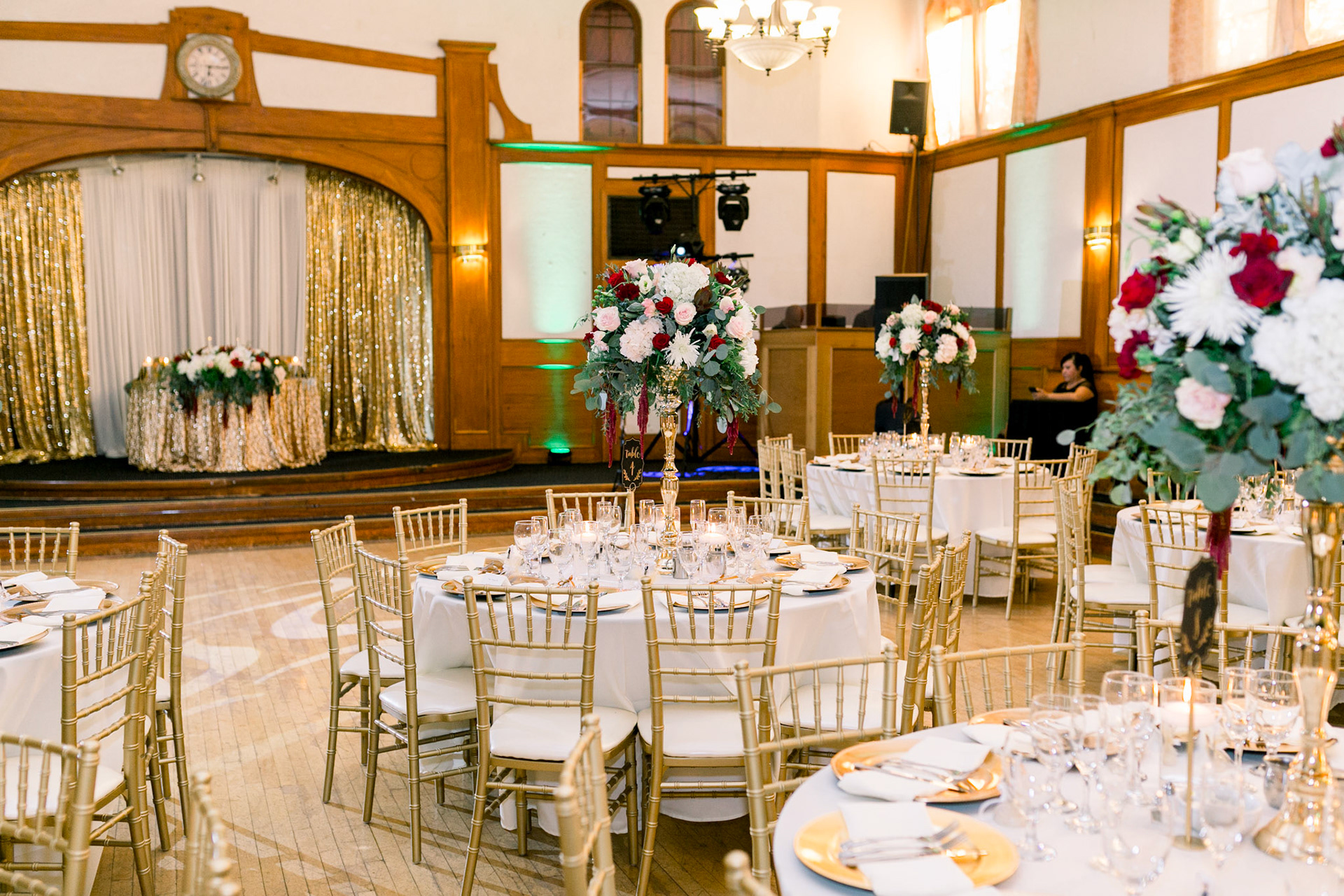 GORGEOUS set up from the team at Fullerton Atomic Ballroom. What an amazing secret this location is! This vintage glam theme looked amazing, the team did an incredible job carrying Candace's vision to life!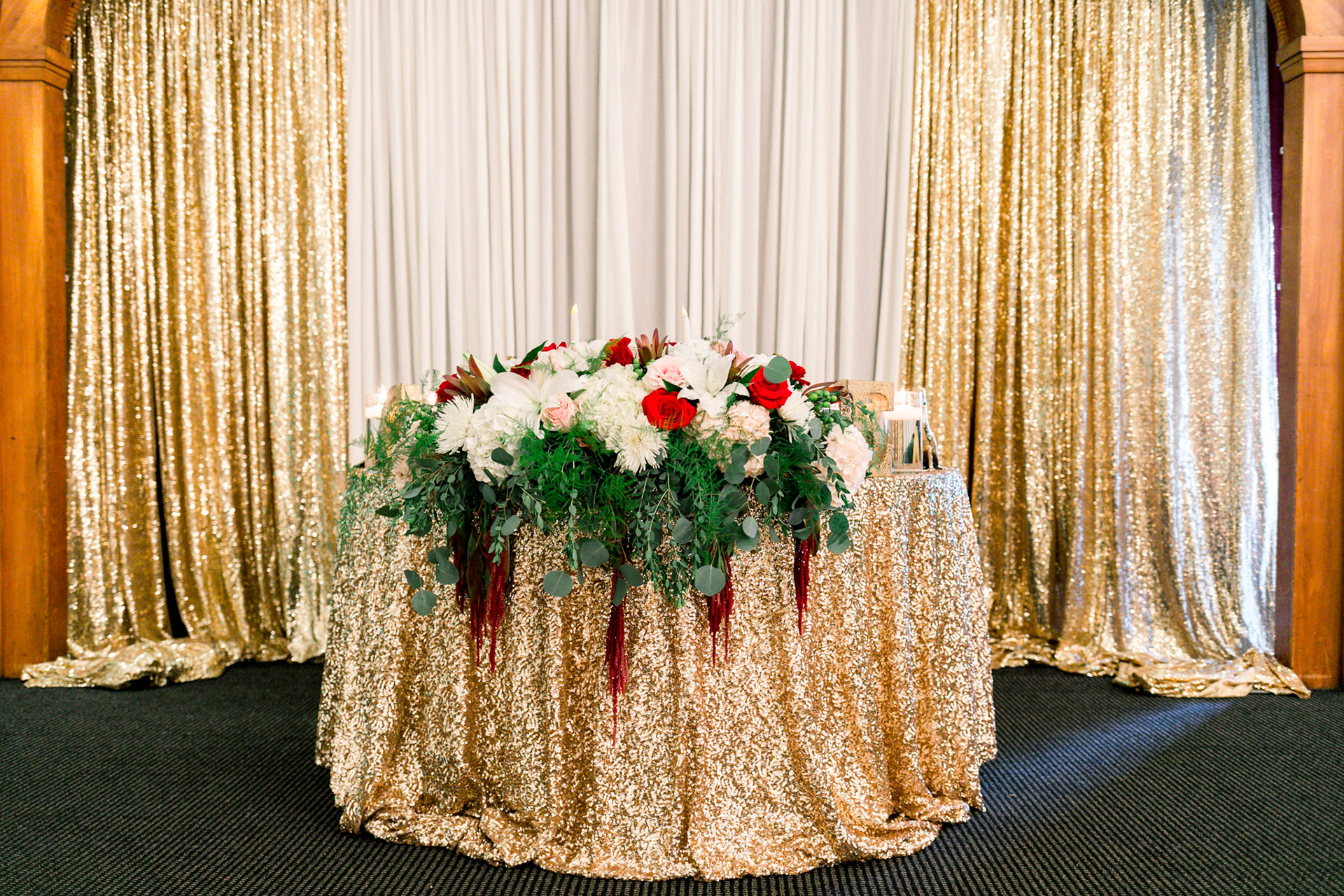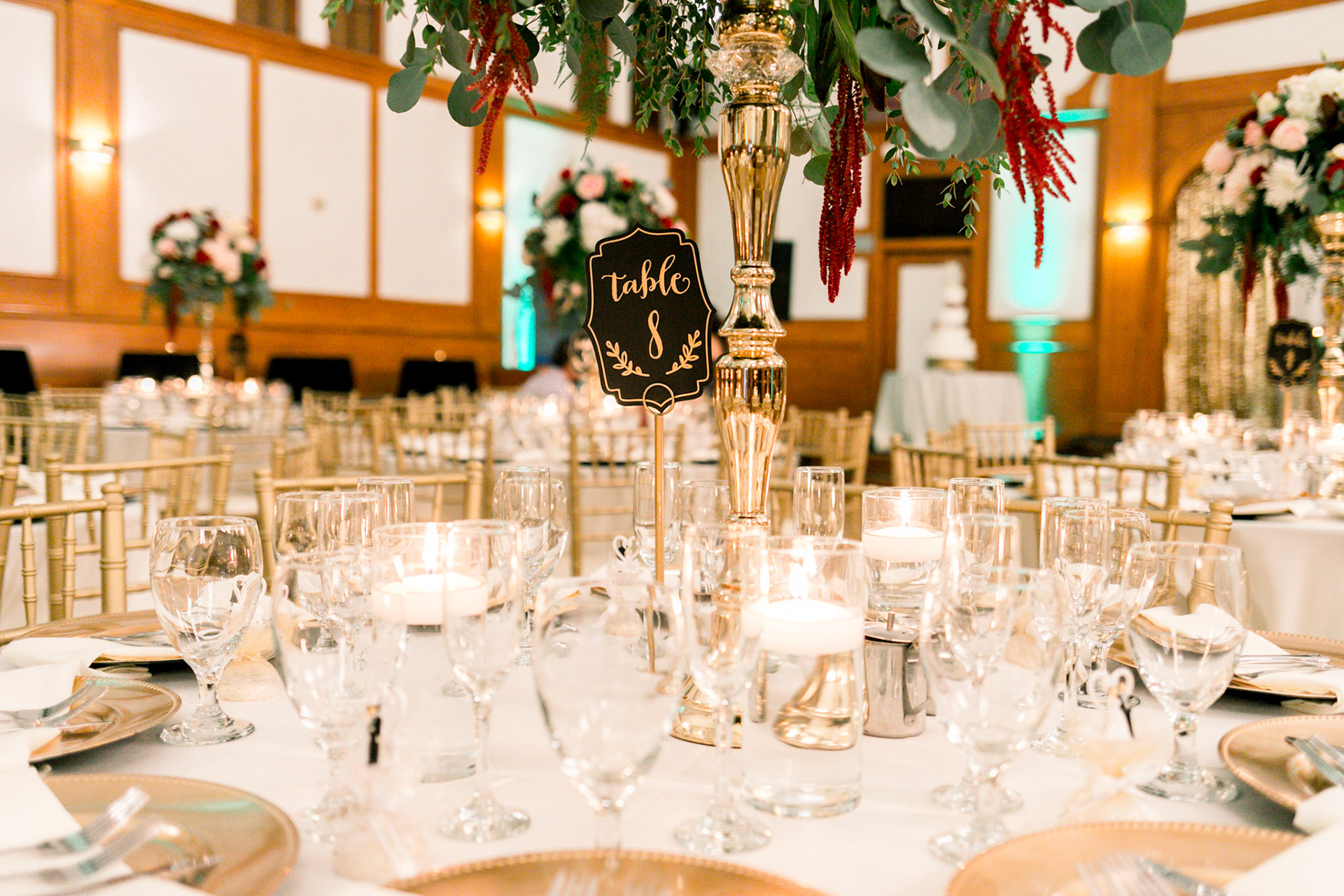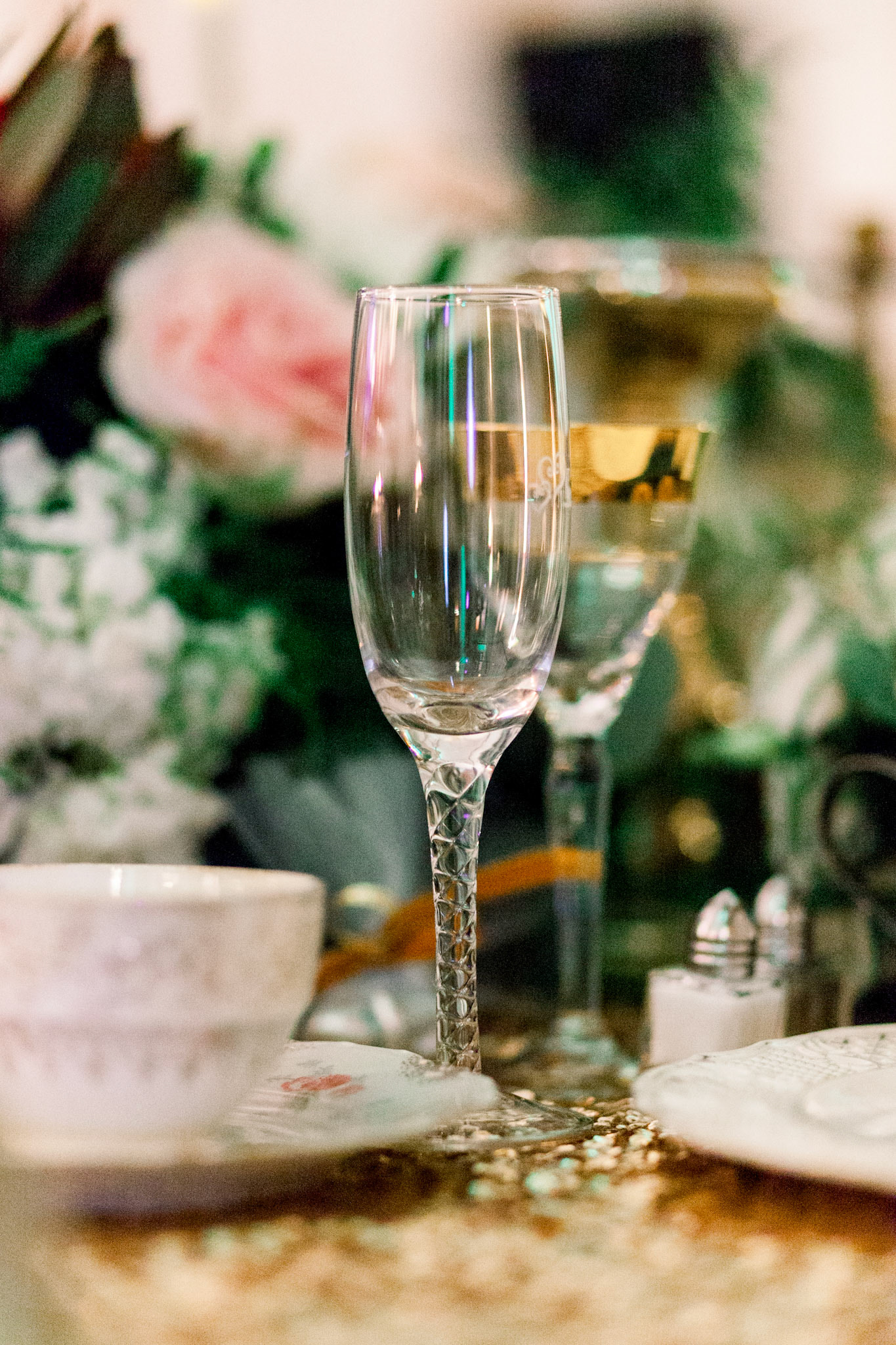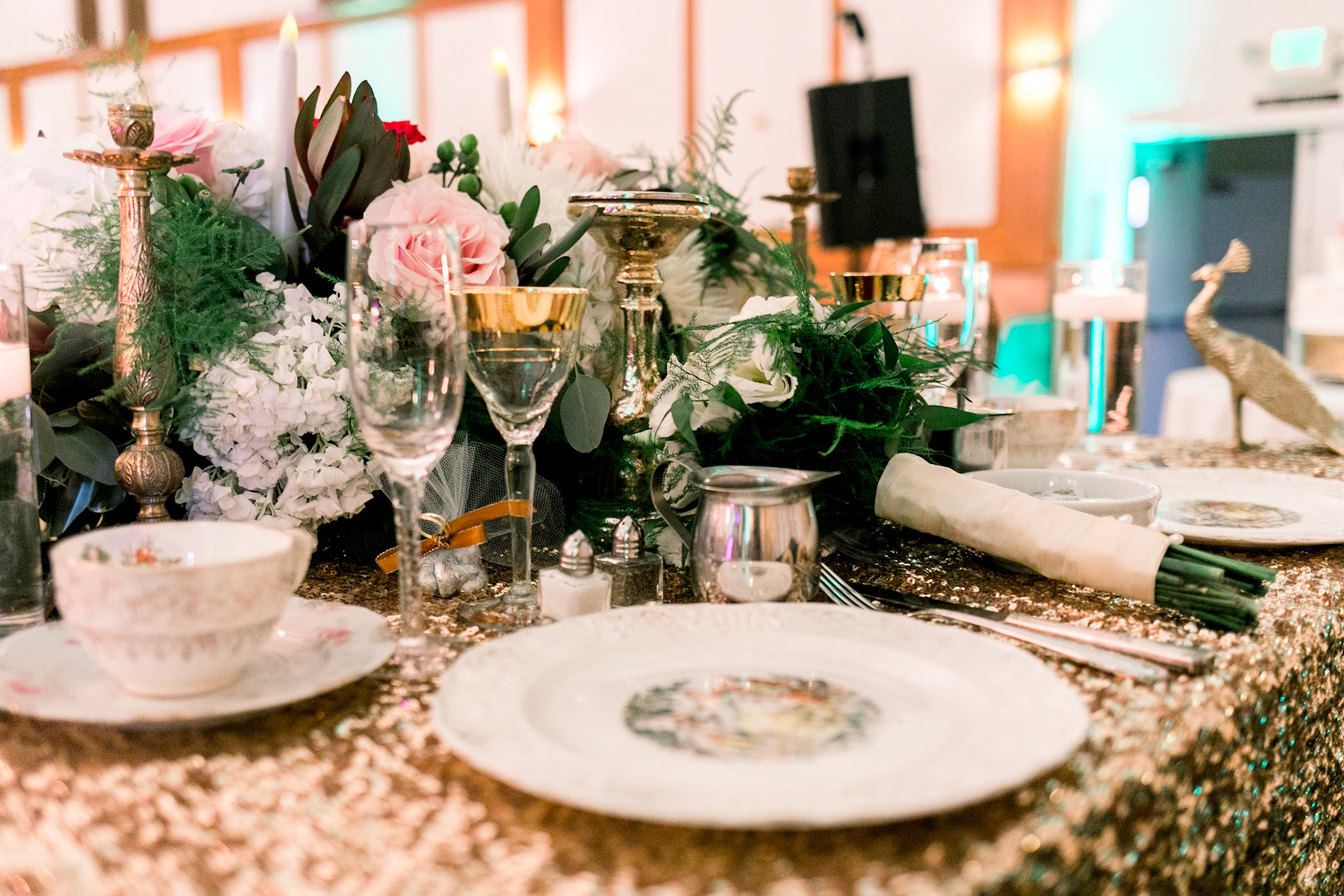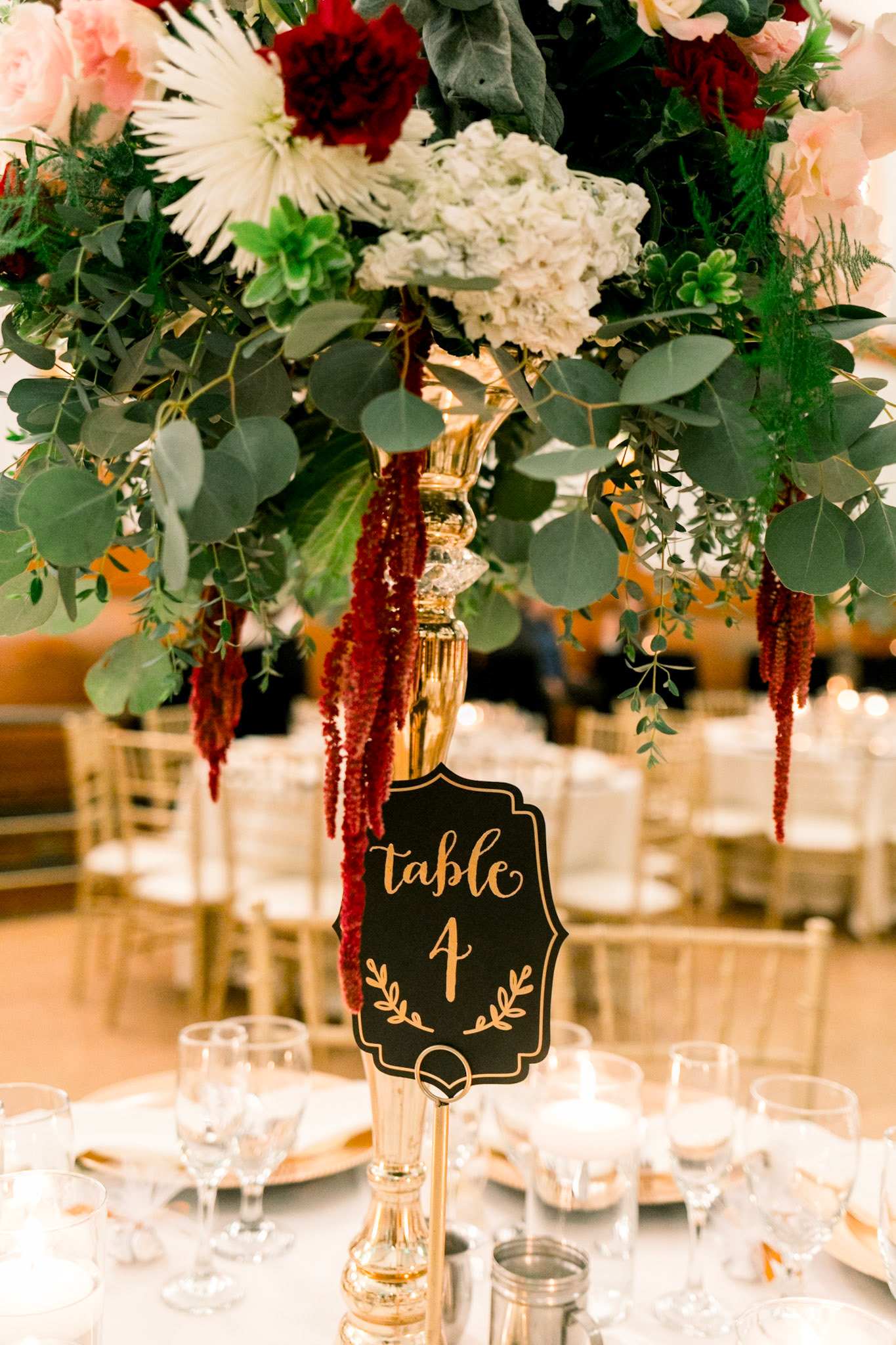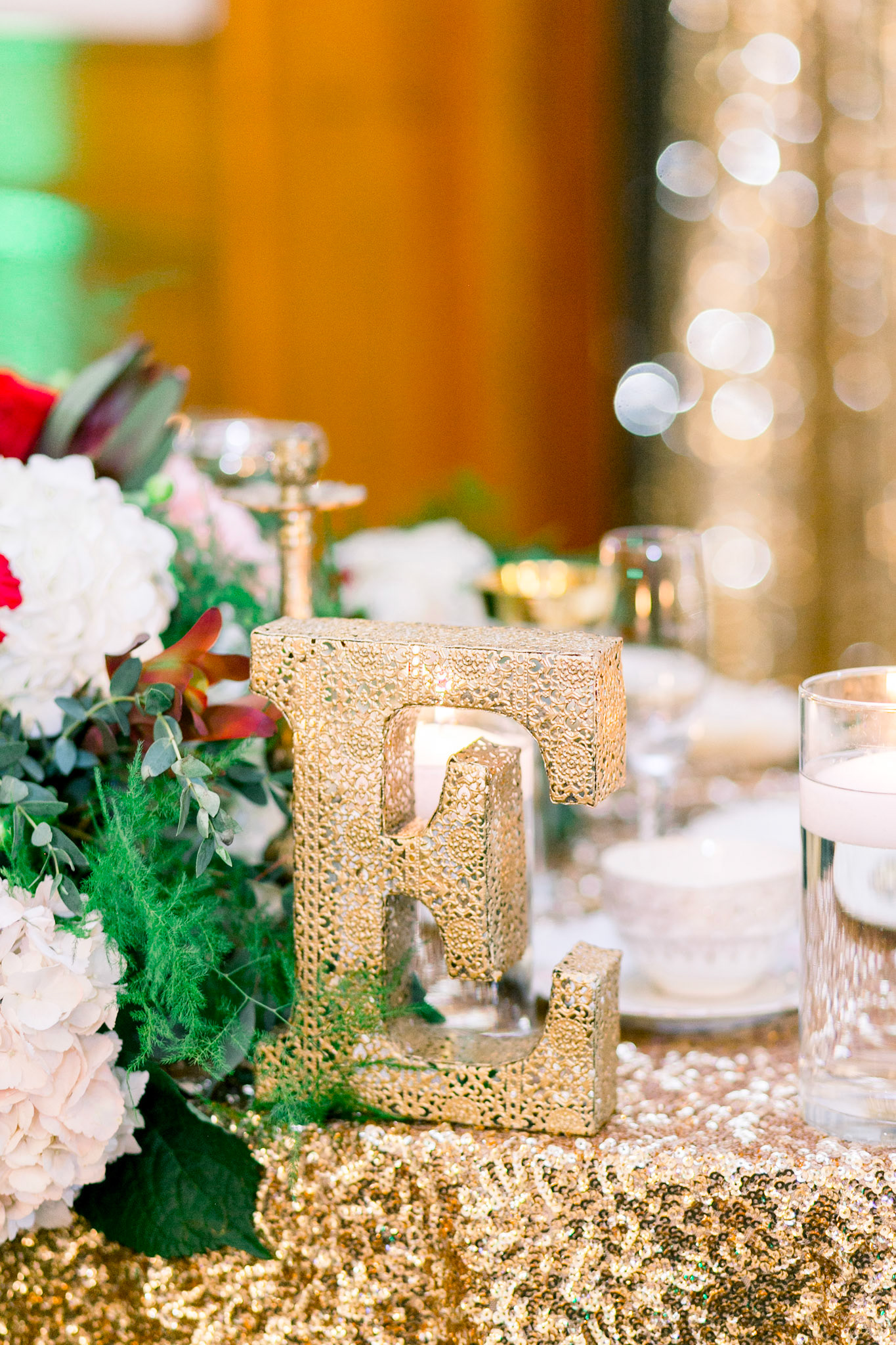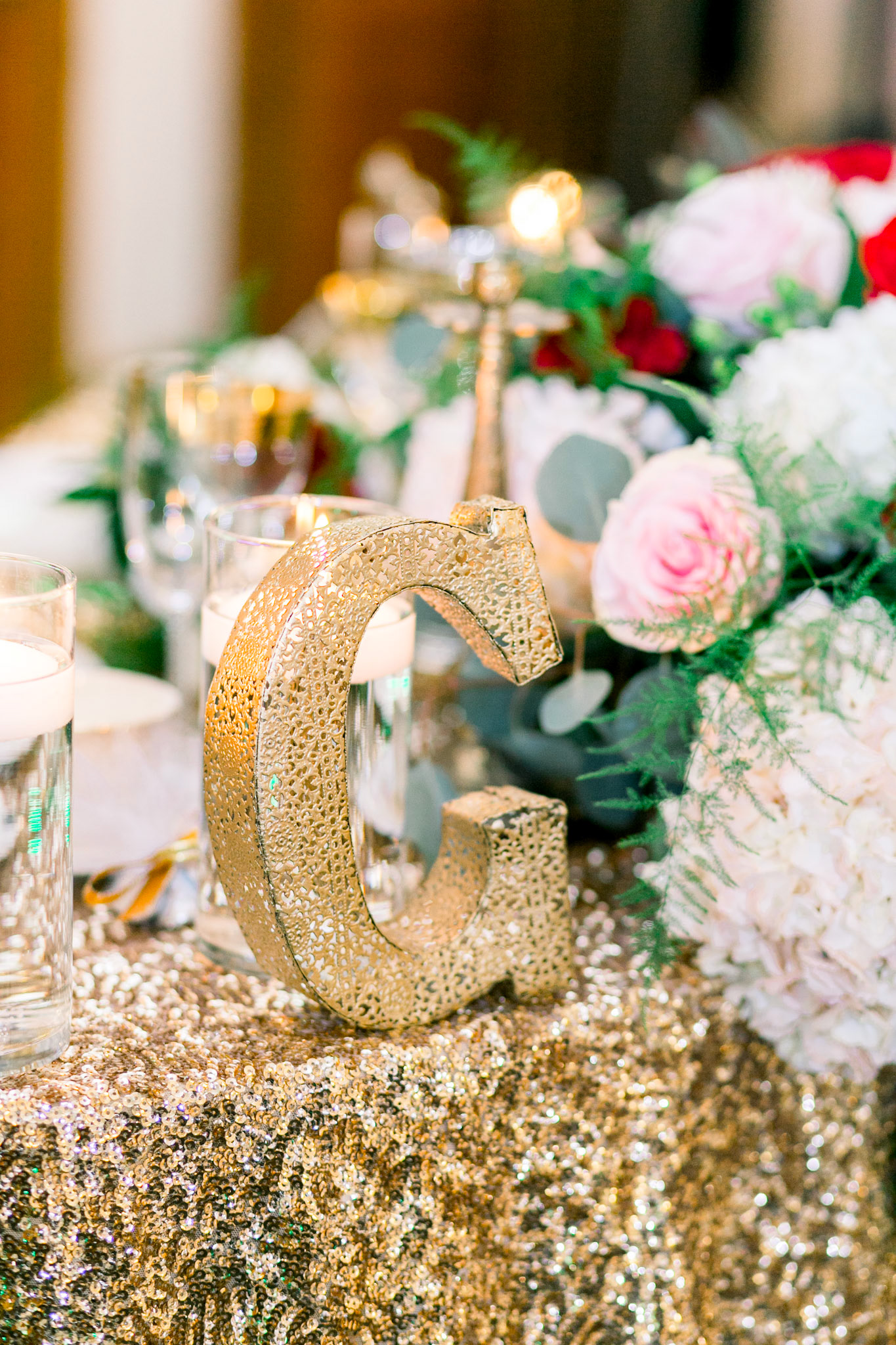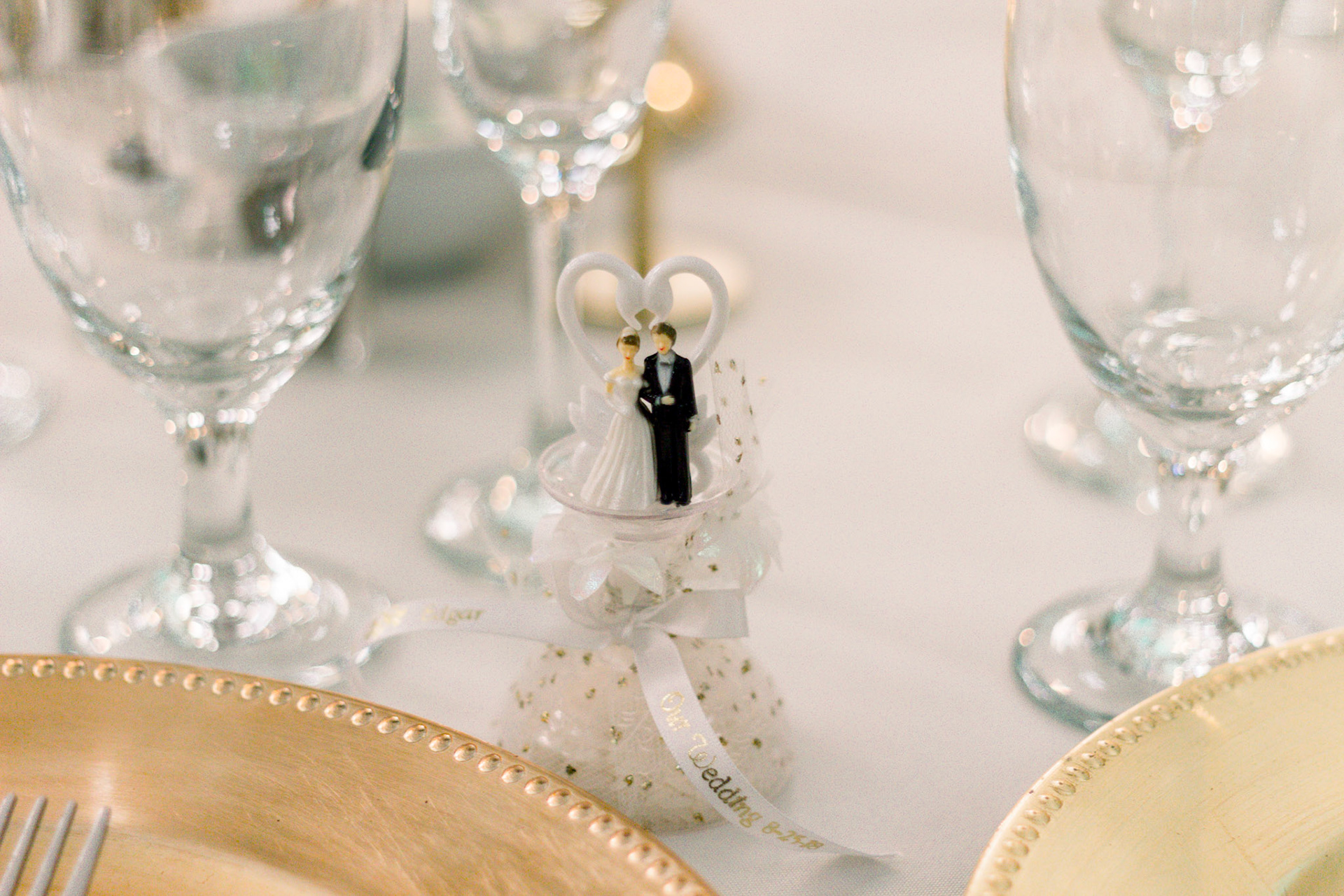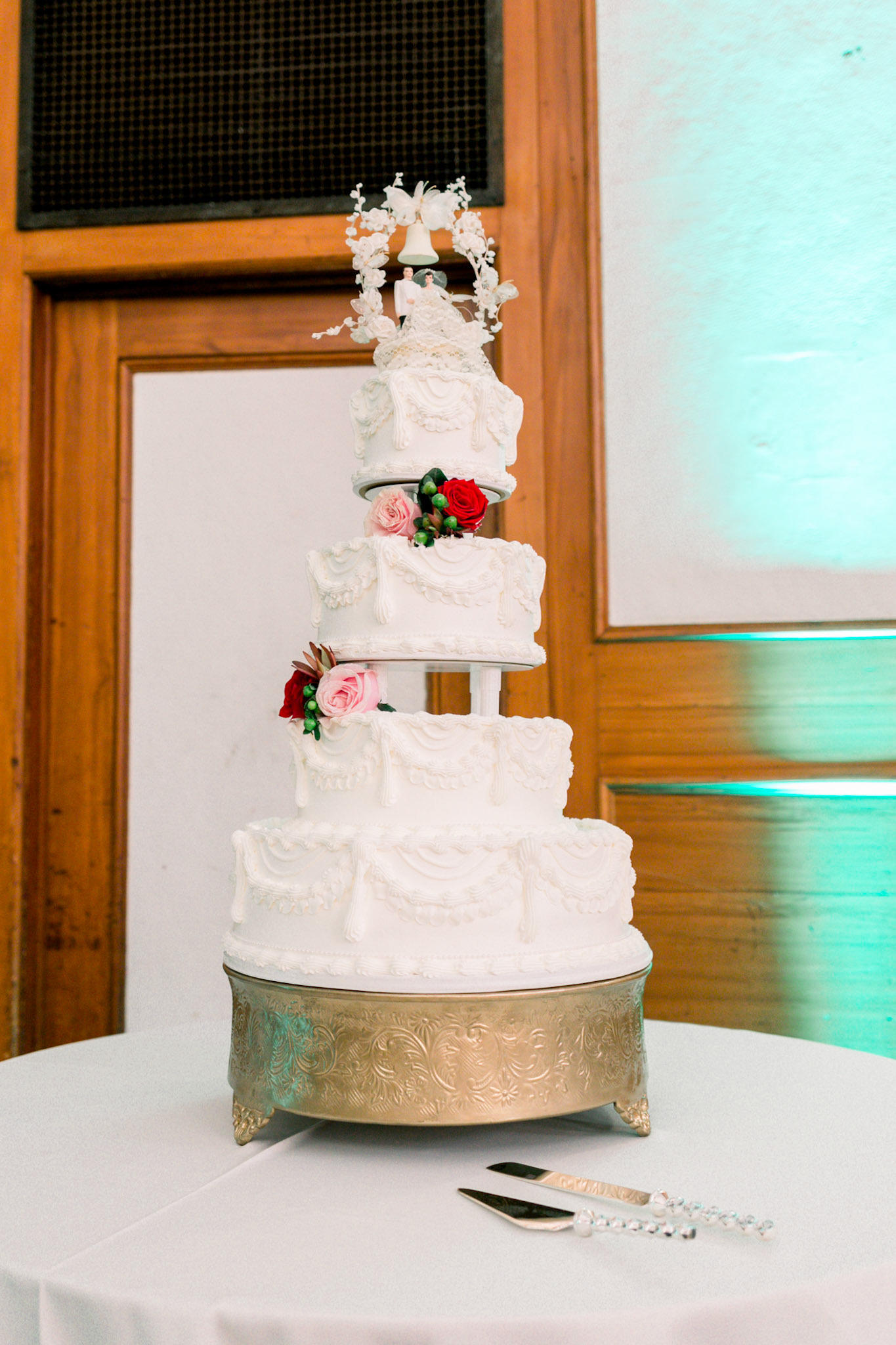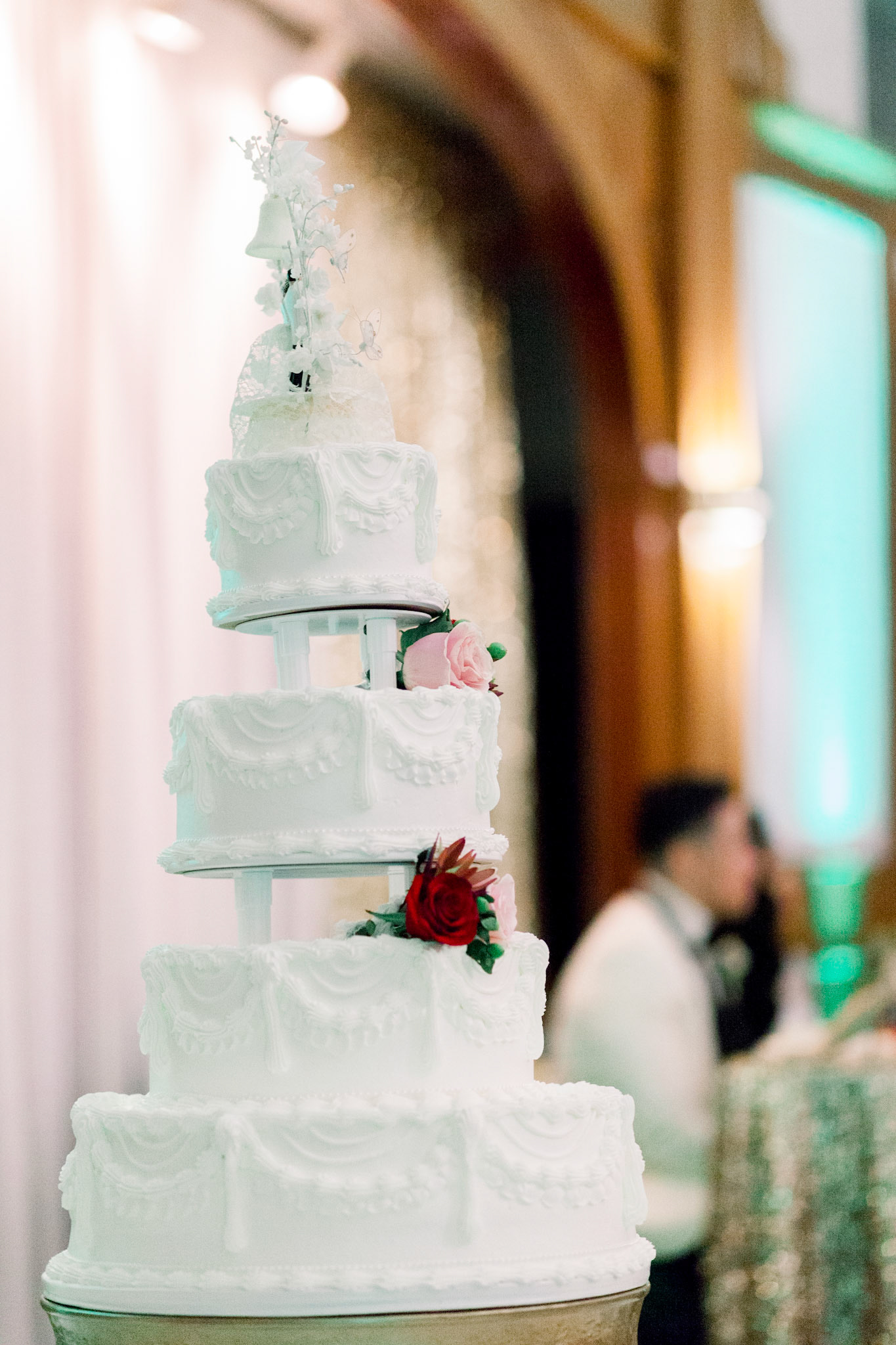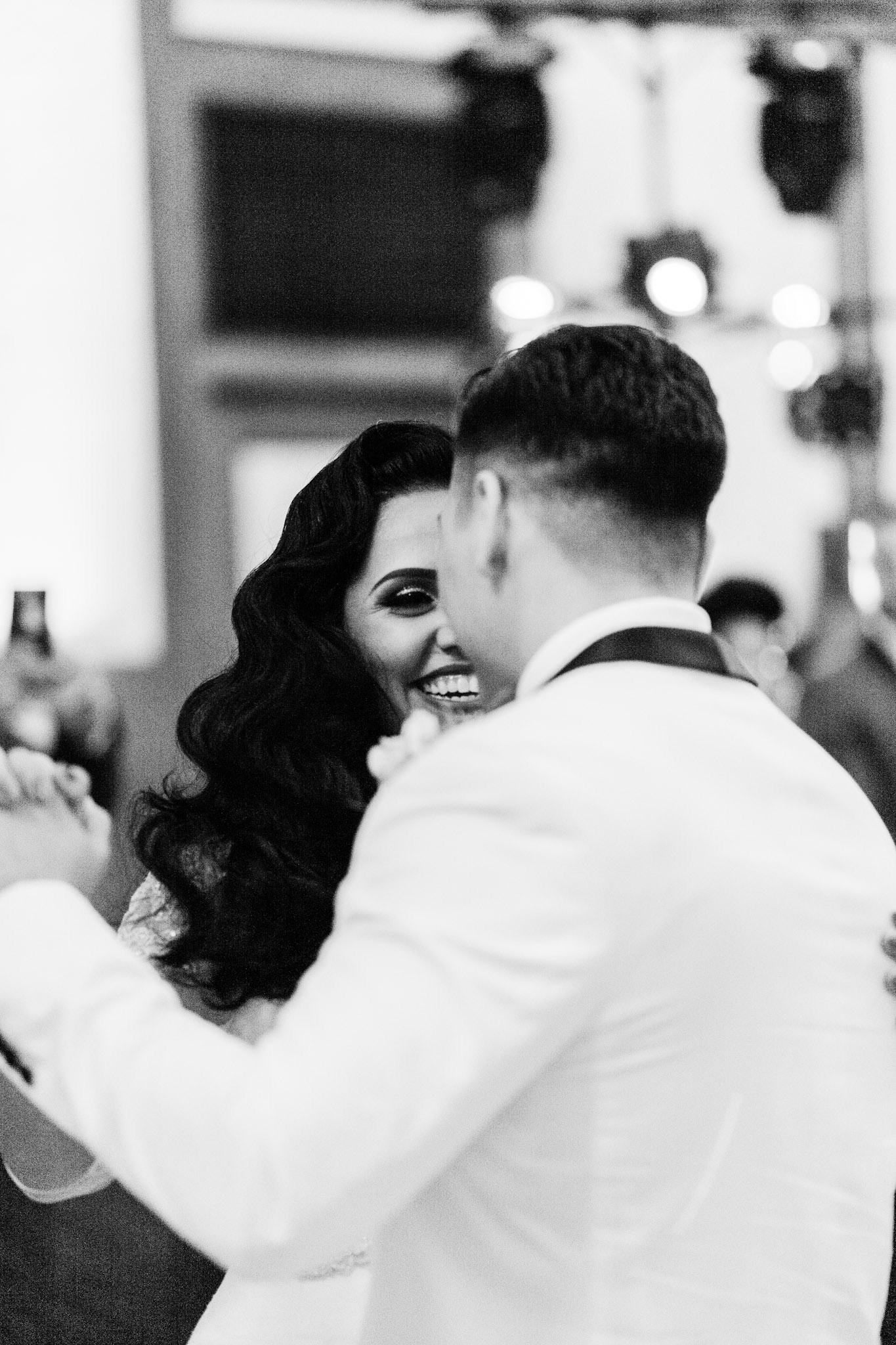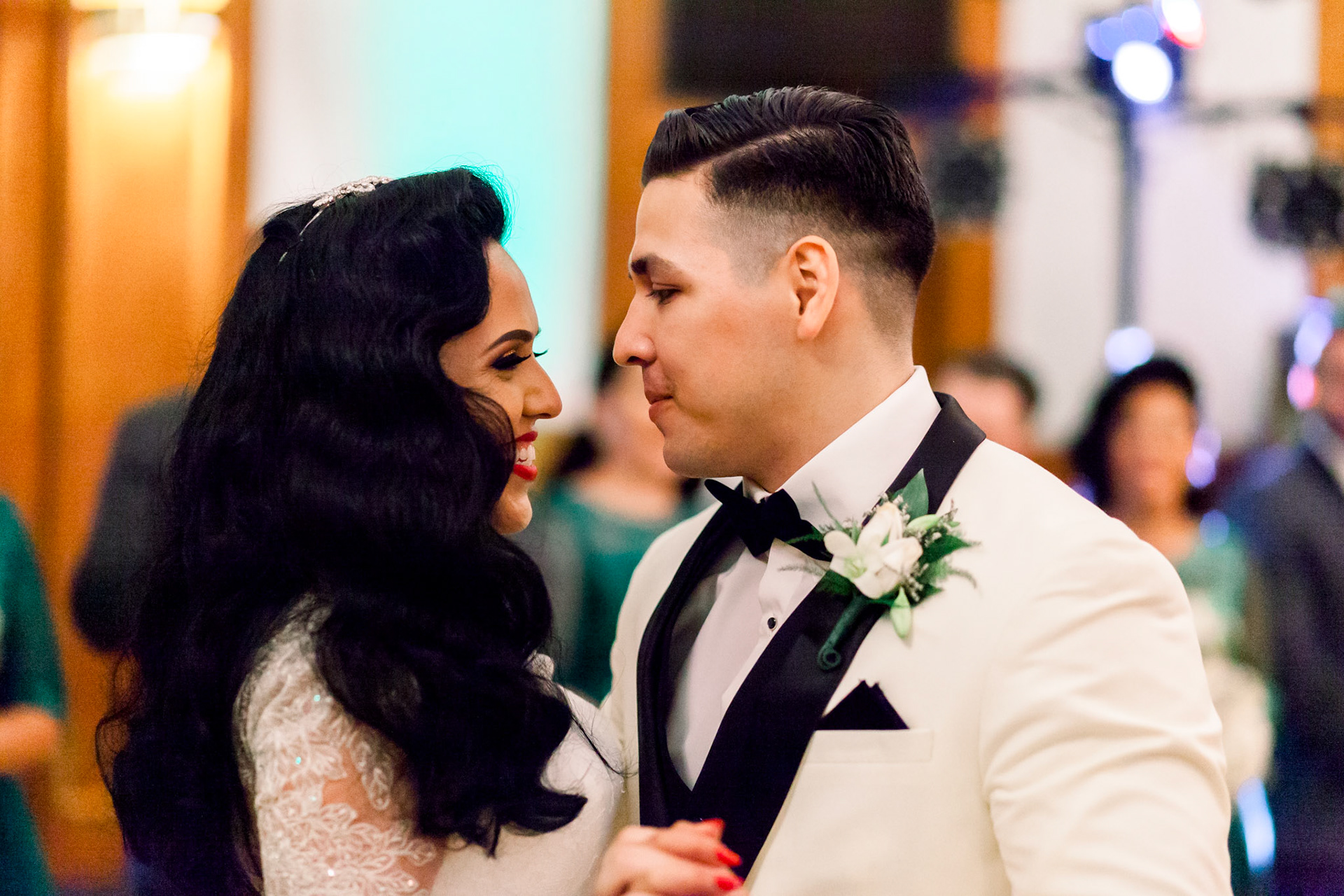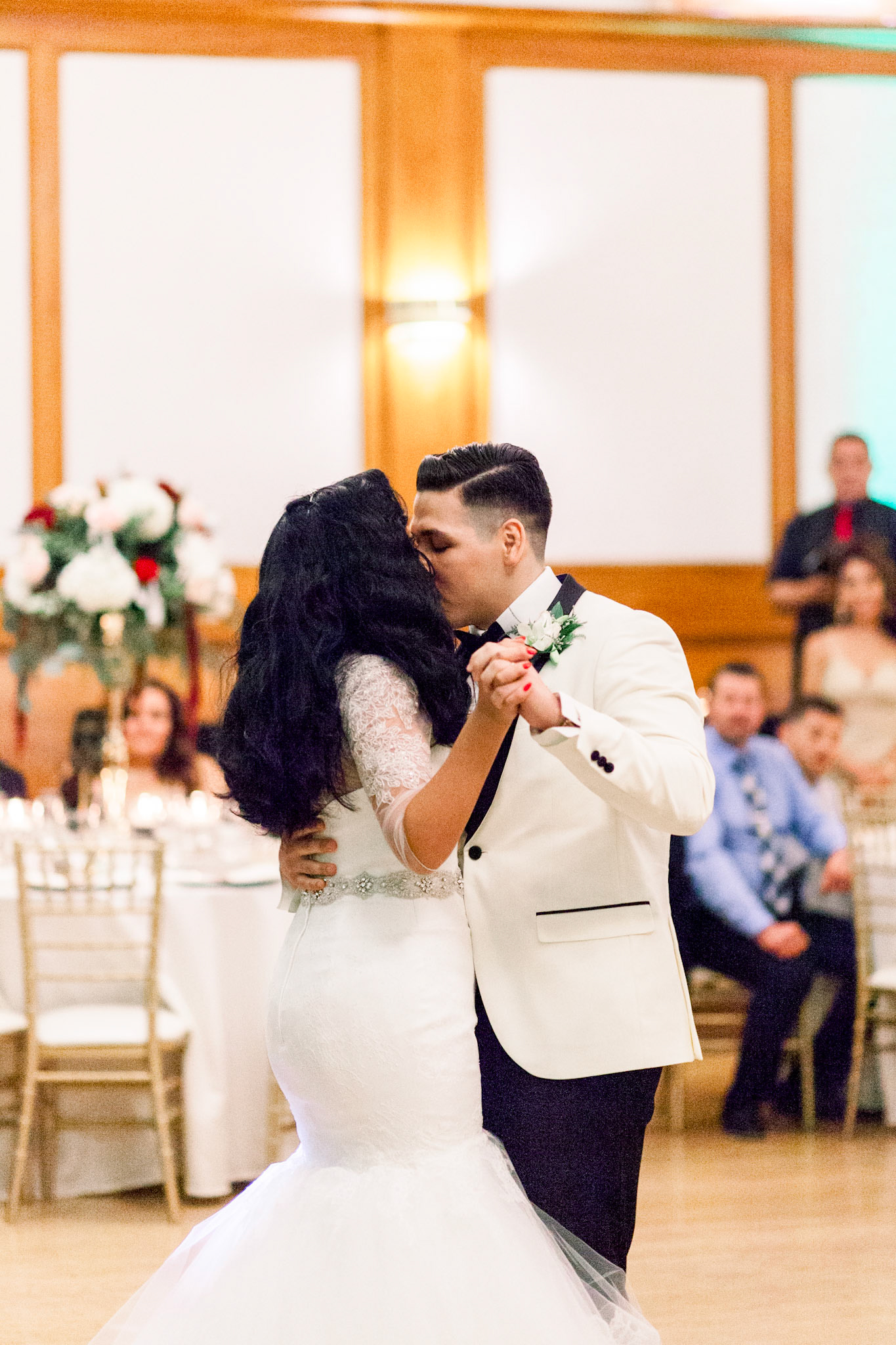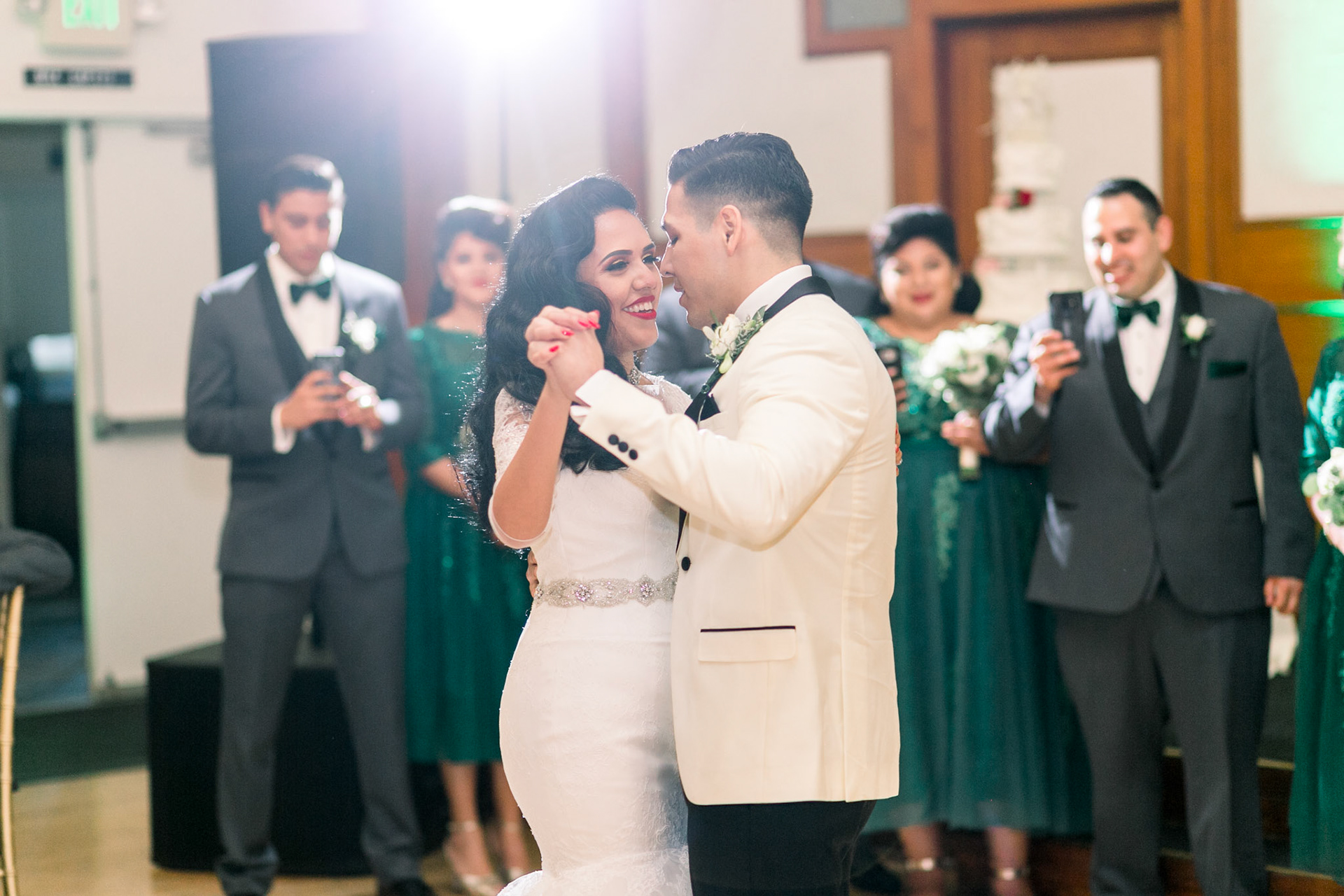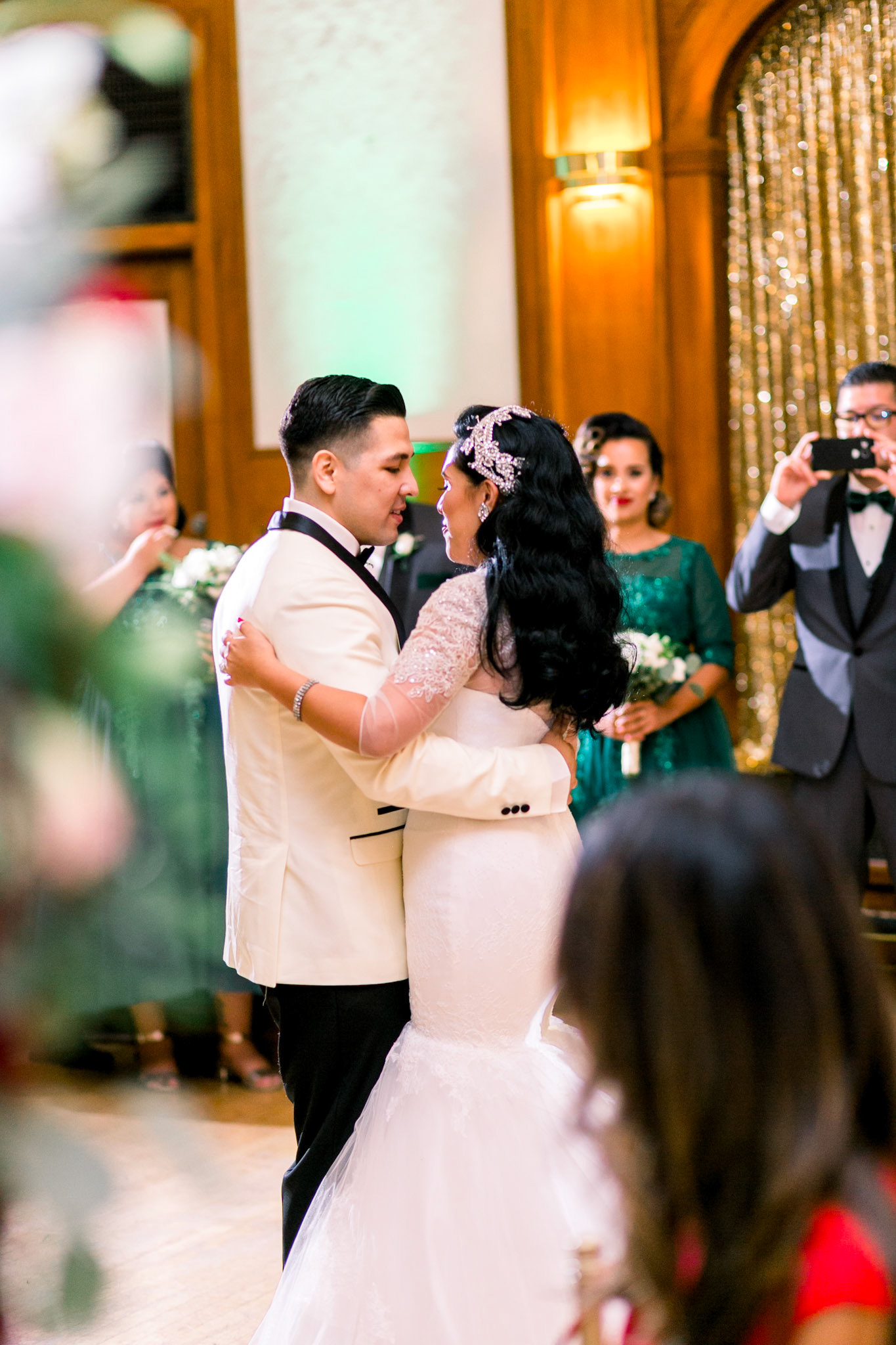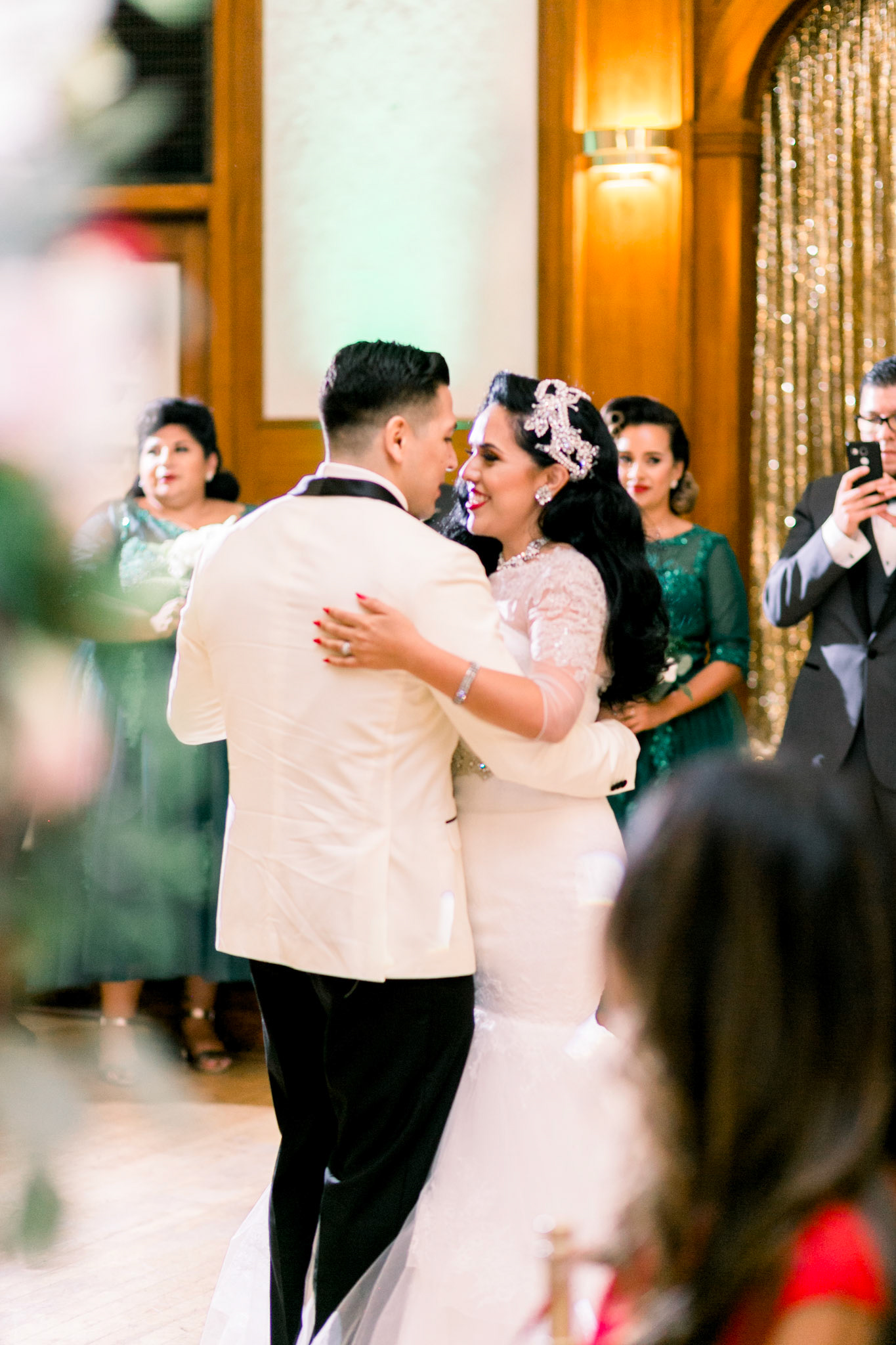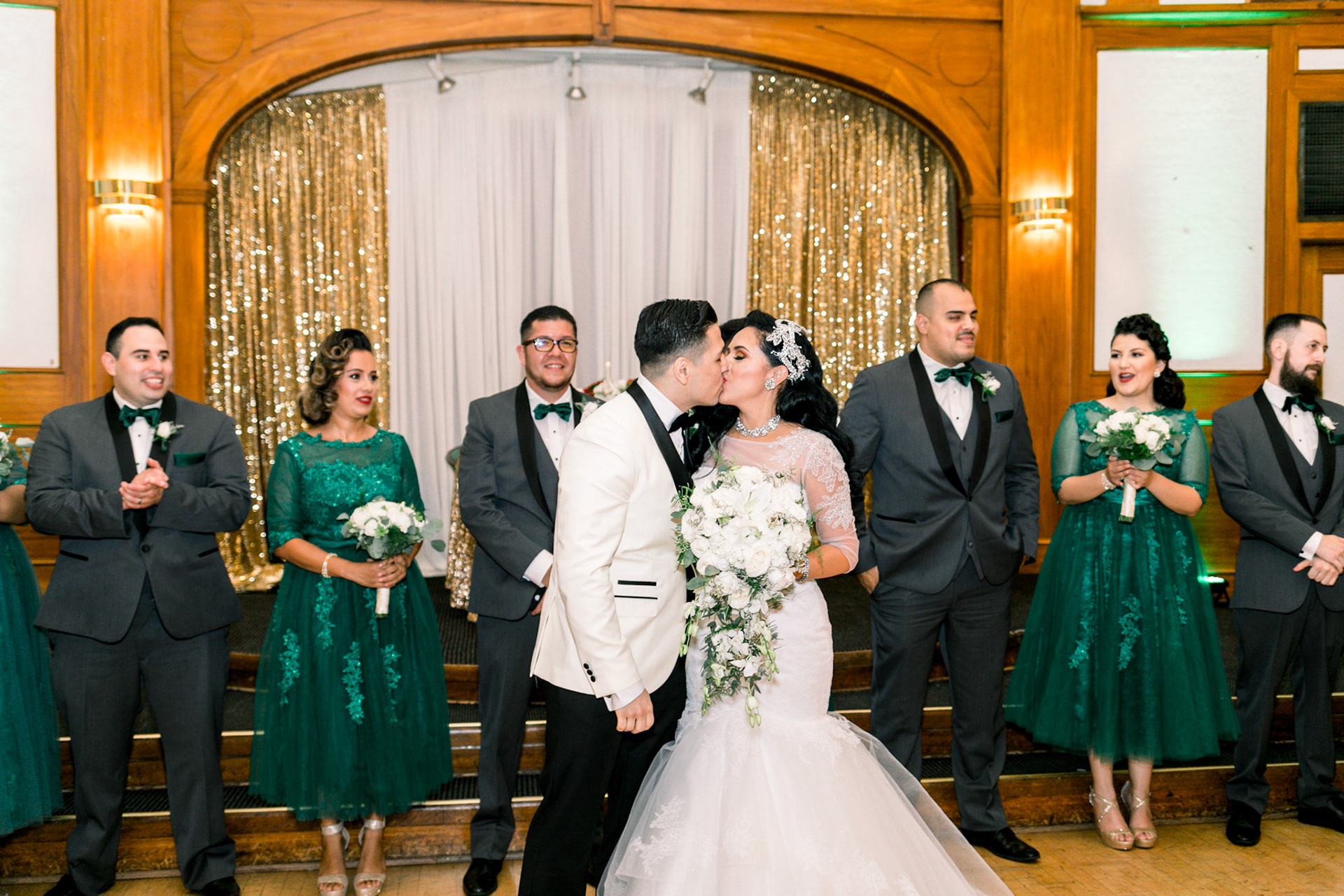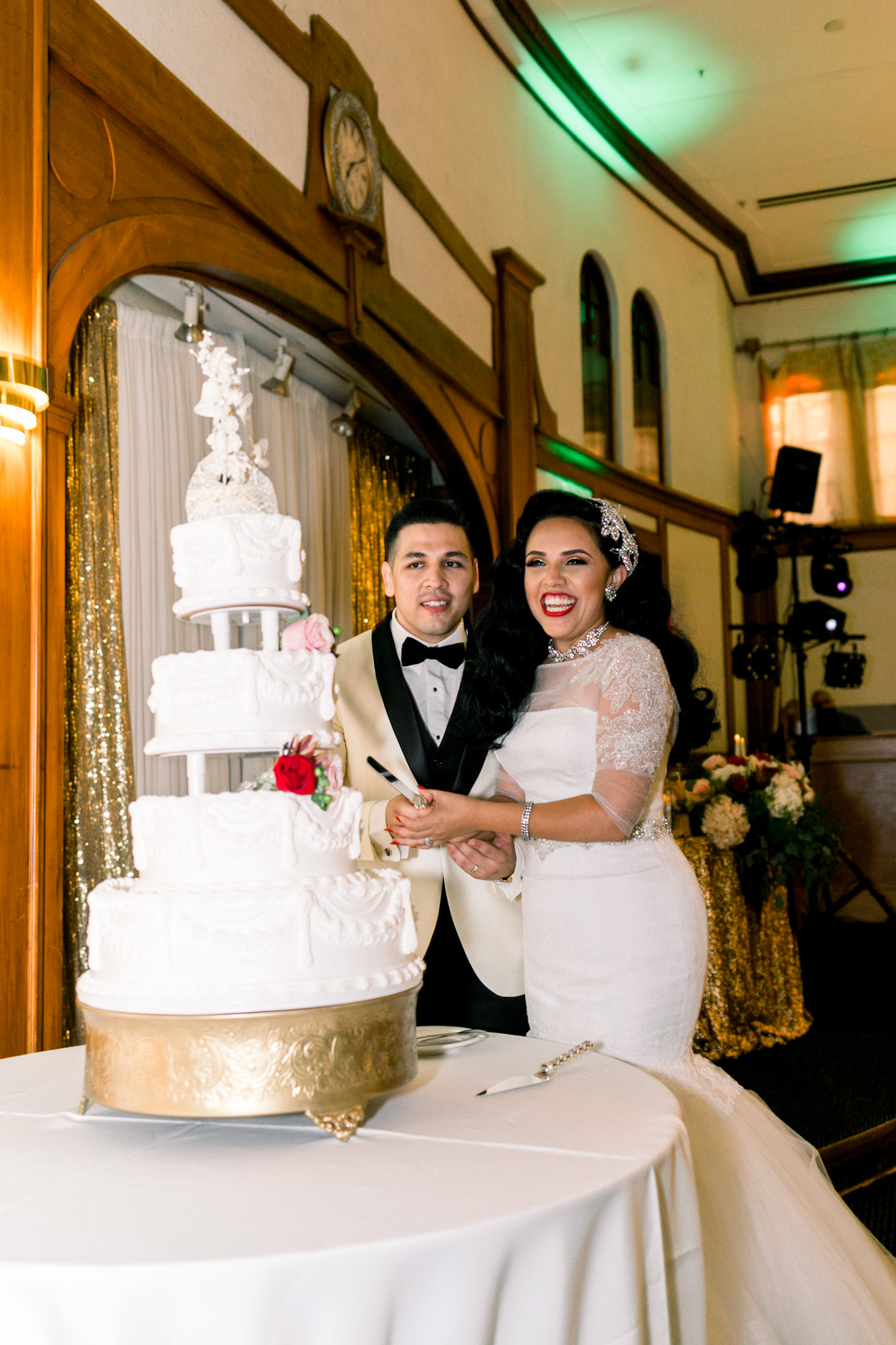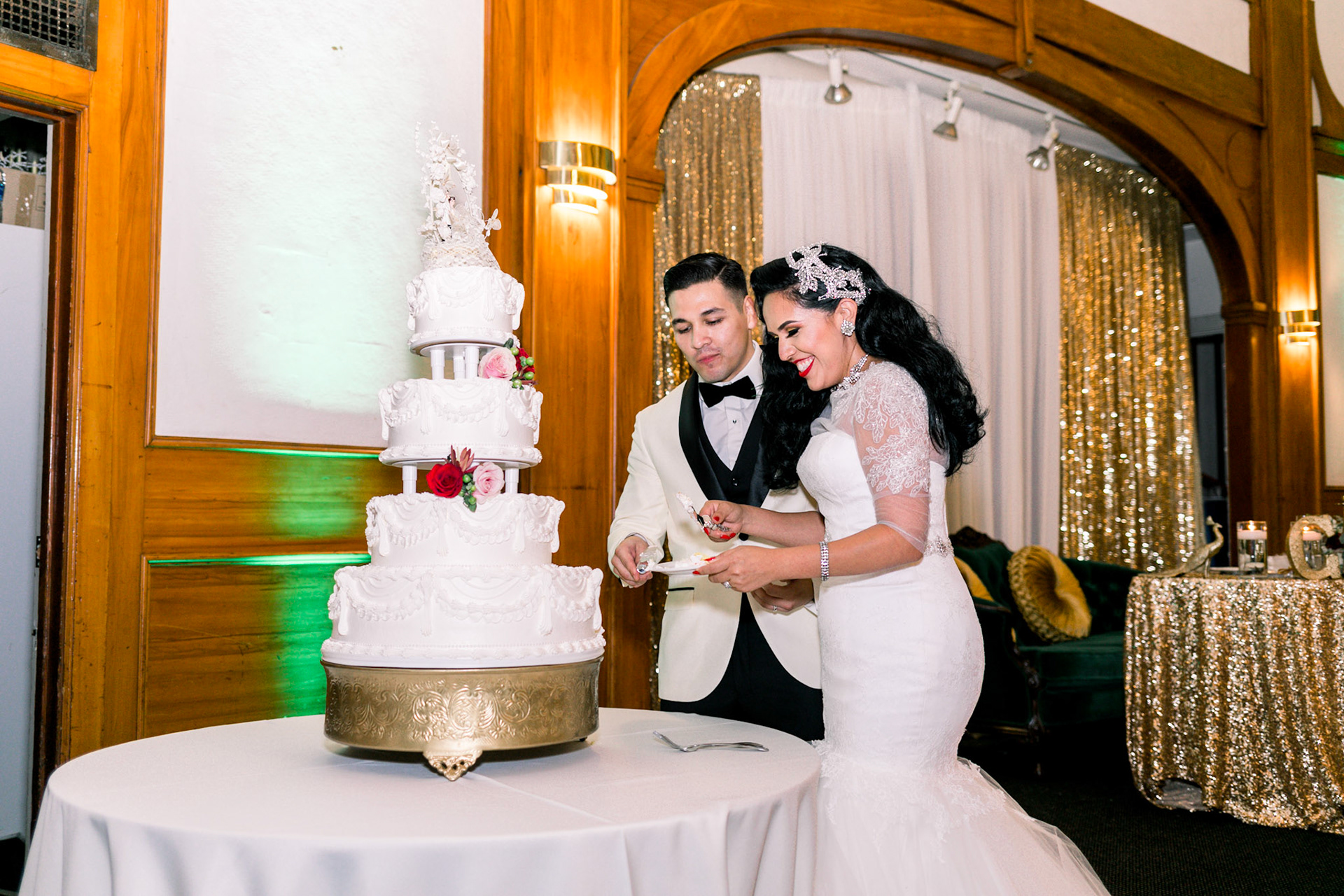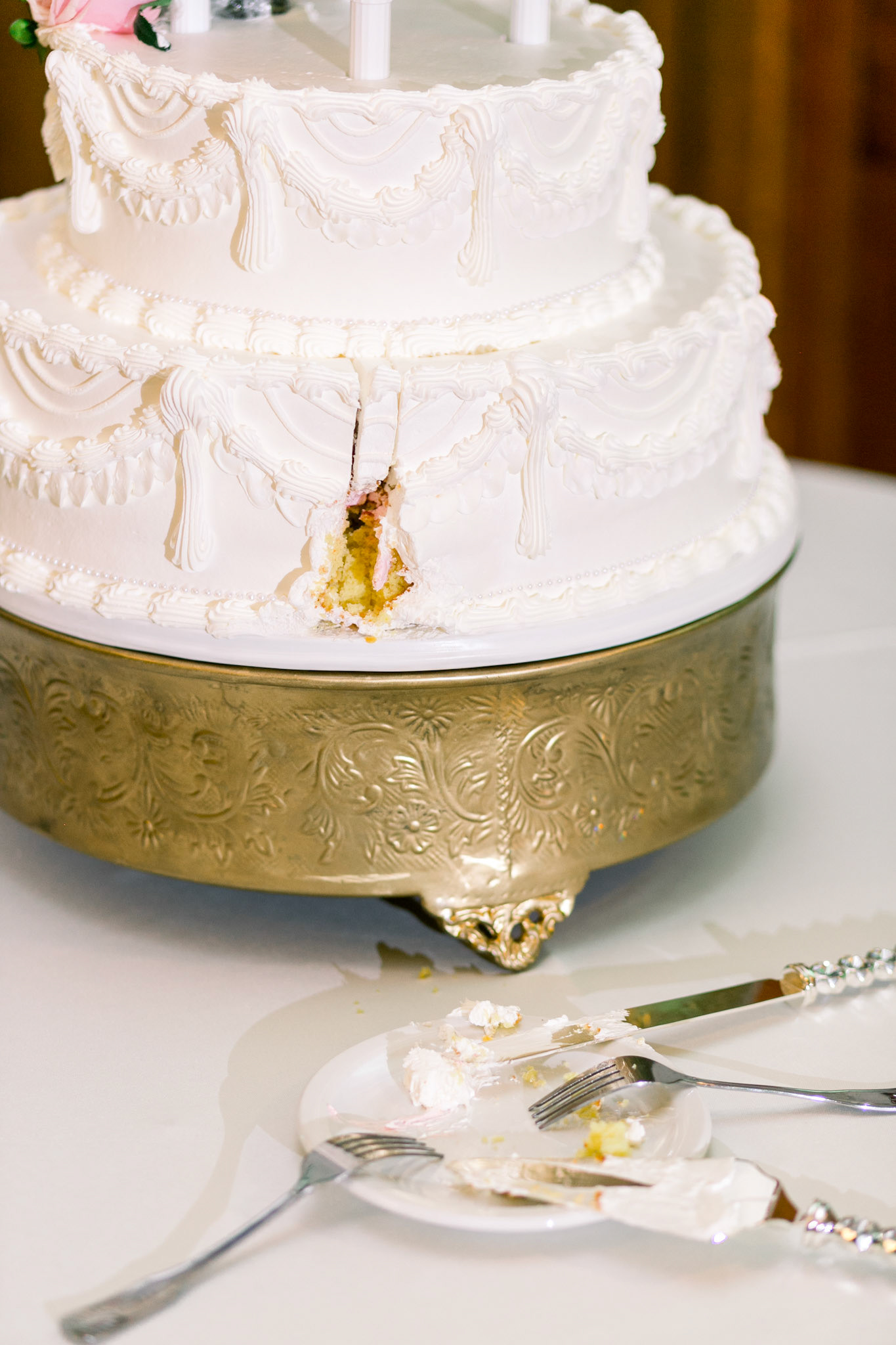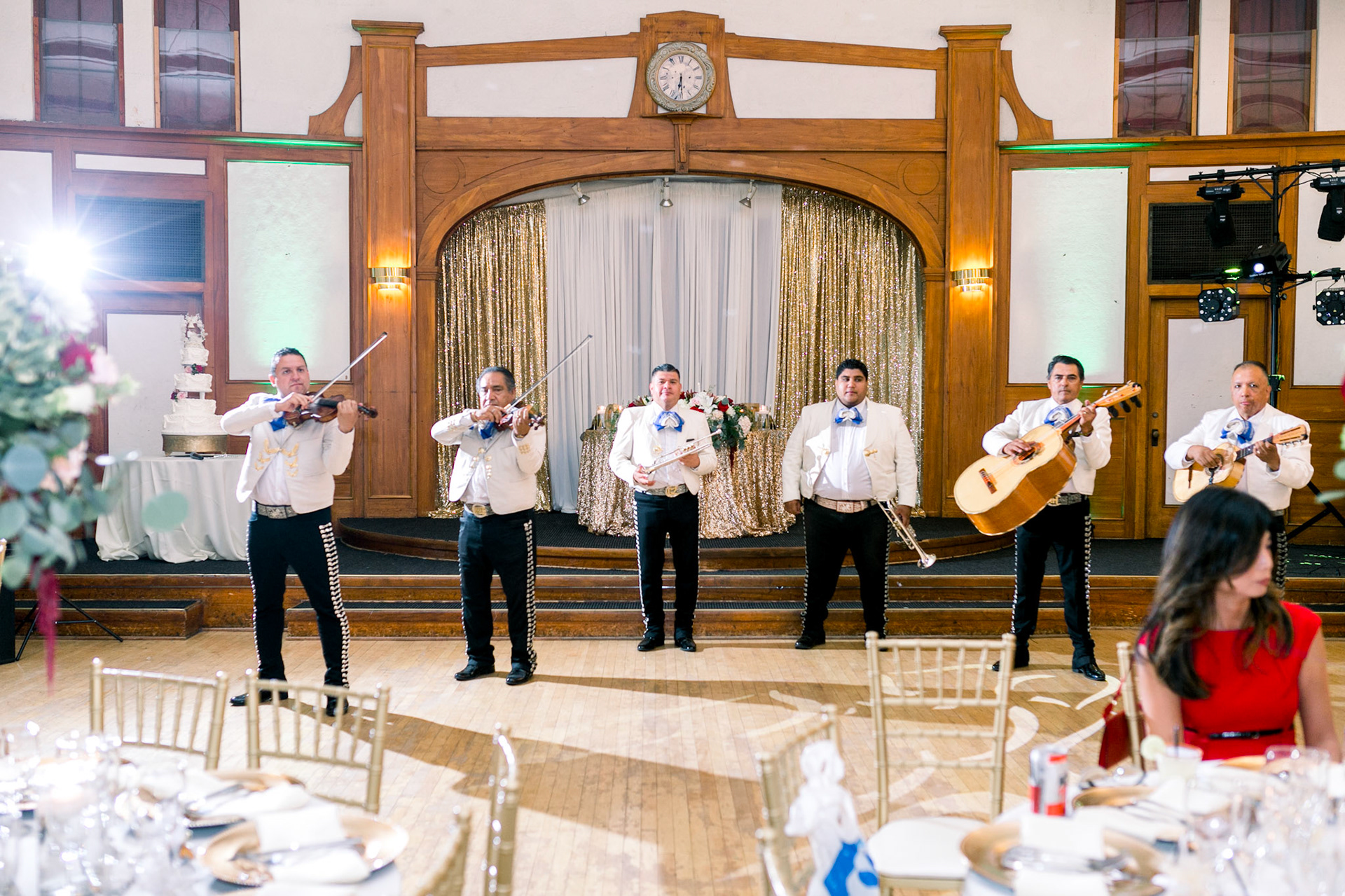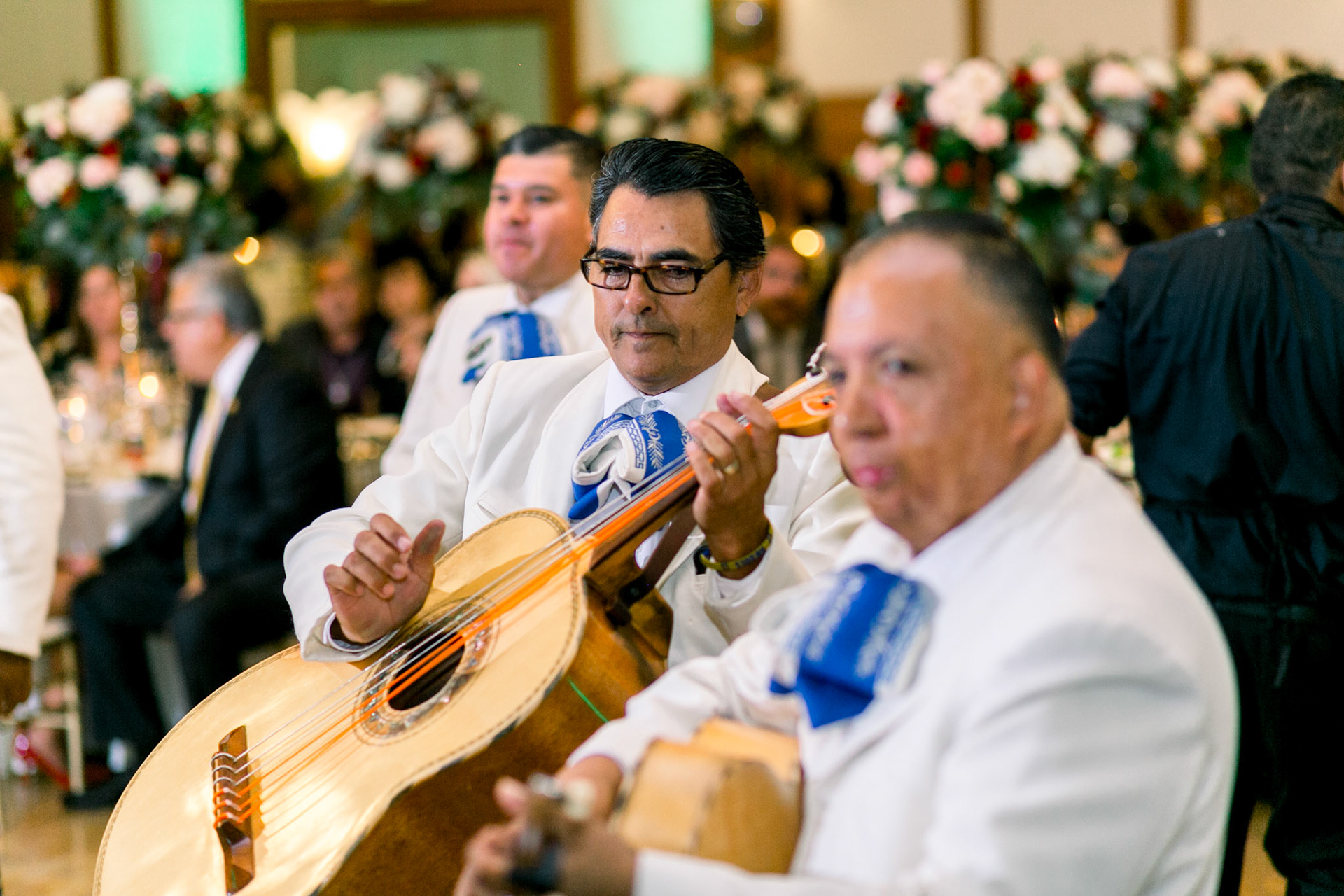 I love live wedding bands, and if you want to, go for a Mariachi band! Hey, it's your wedding day. You can do whatever you like :)