This was a very last-minute elopement, but aren't all elopements last minute? Haha. 
Thabitha and Jacob are a young couple from Kansas, who met through work friends and have been dating for 3 years. I asked them what made them choose an elopement versus a wedding, and Jacob said actually, they were planning on having a wedding in Kansas. However, when they were here, Thabita's mom was hit by a car while crossing the streets. She was hospitalized, and they didn't know if she would be able to make it. So the couple called their closest family and friends together and threw together this amazing elopement. Thabita's mom recovered, and was able to make it down to the ceremony to witness the two get married. Thabitha and her family have never been to San Diego, and Jacob has only flown down here on a business trip. When I asked why did they choose San Diego, they said they wanted to be at the beach and San Diego just has a great vibe. 
Sometimes you don't need a fancy wedding. Sometimes all you need is each other.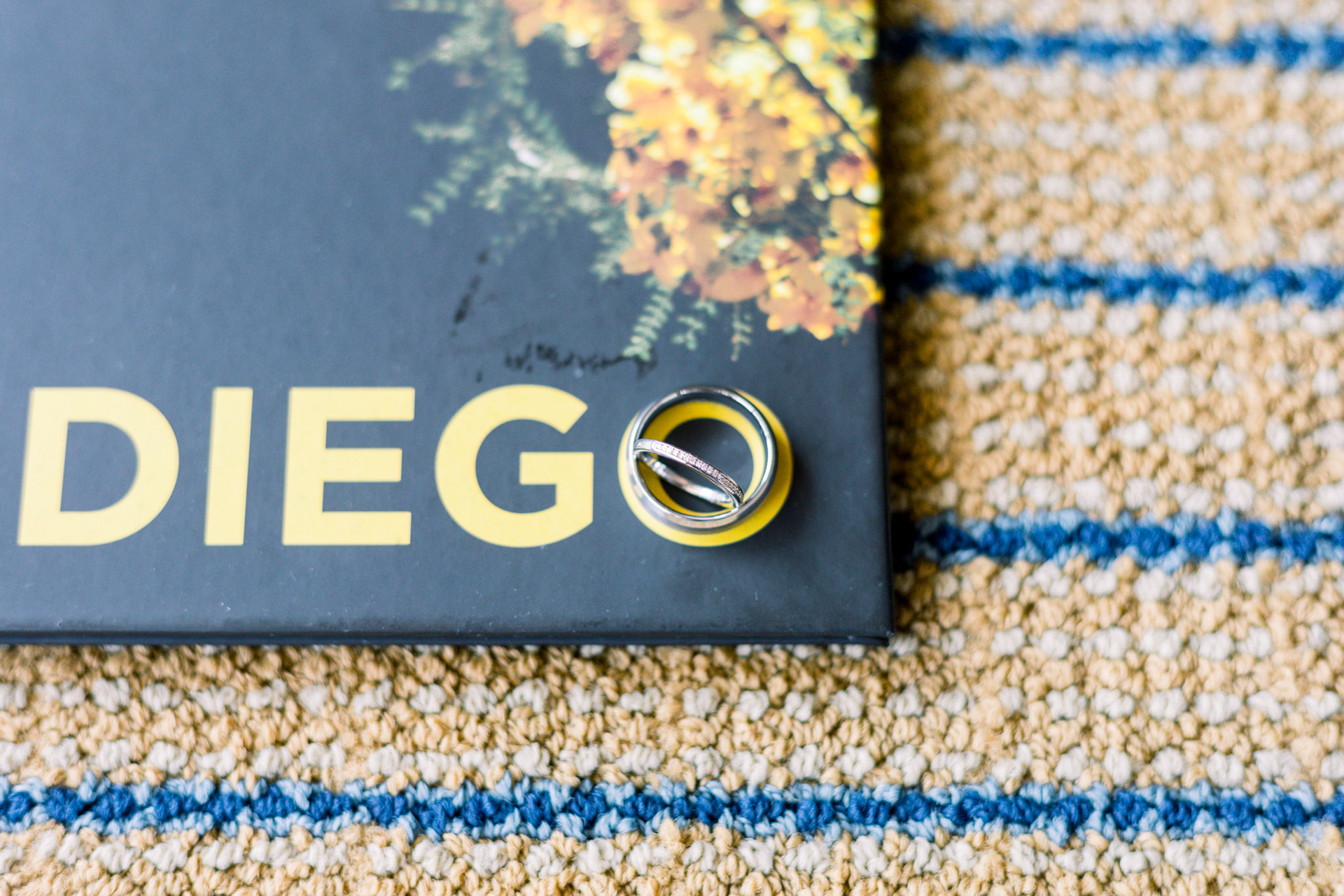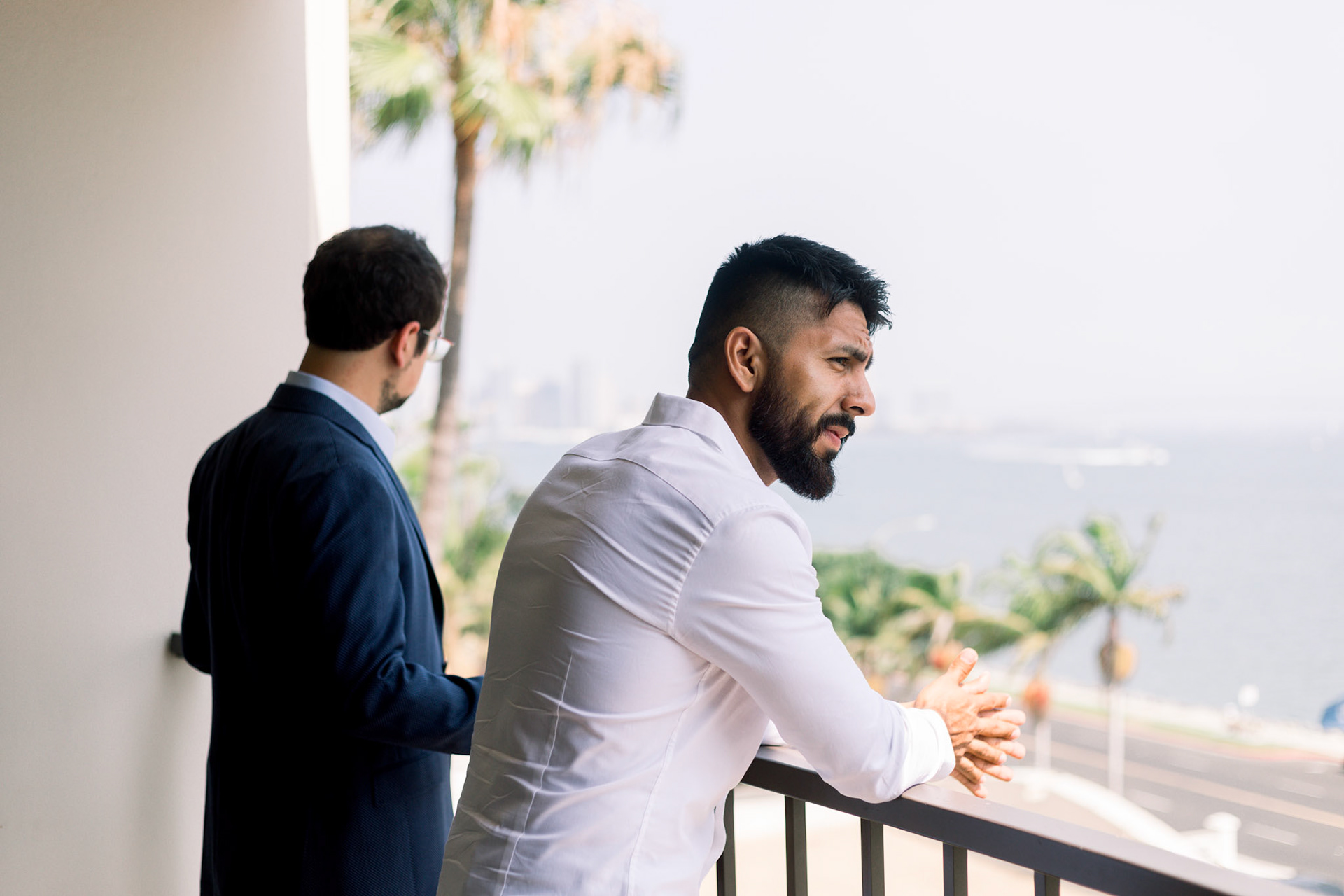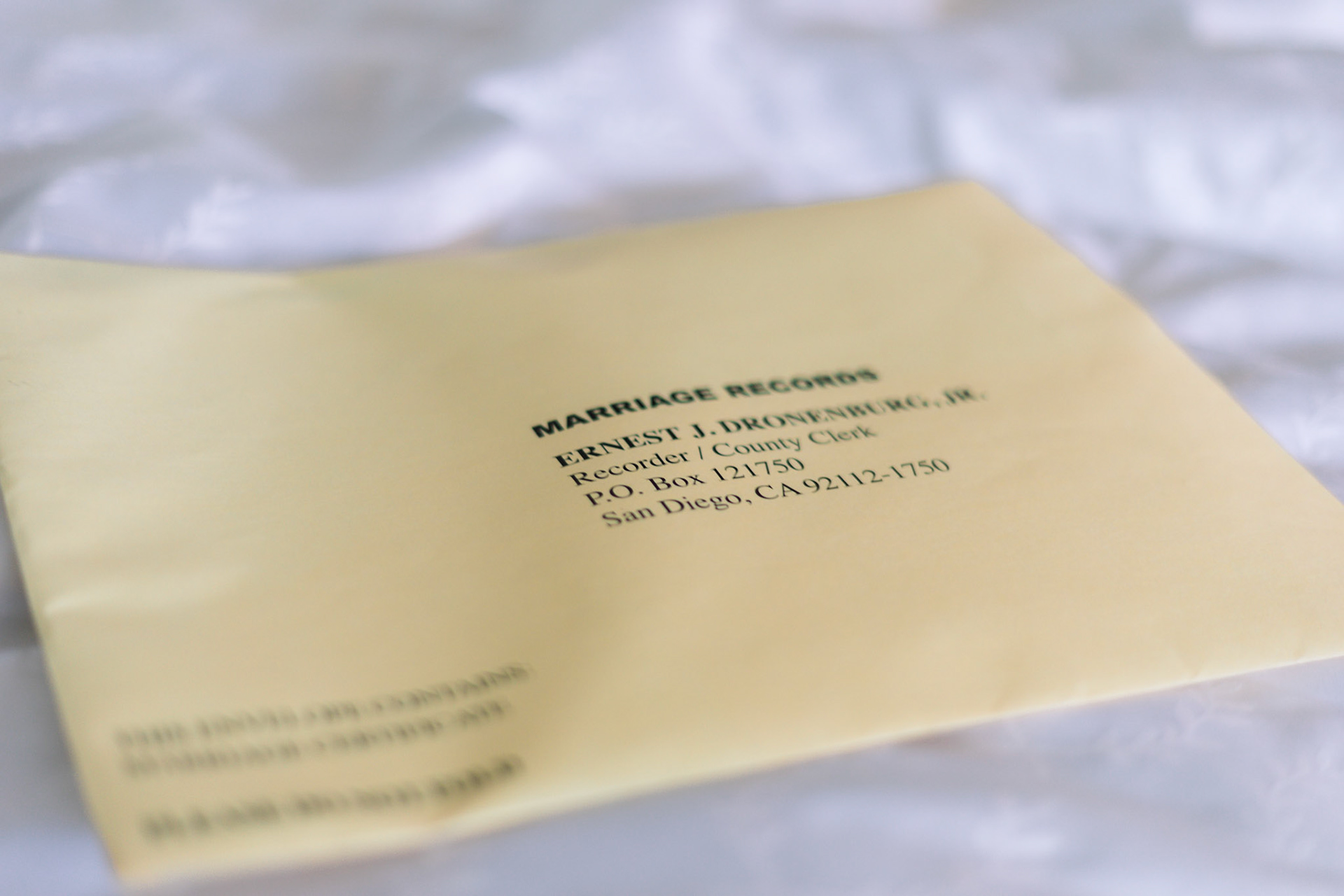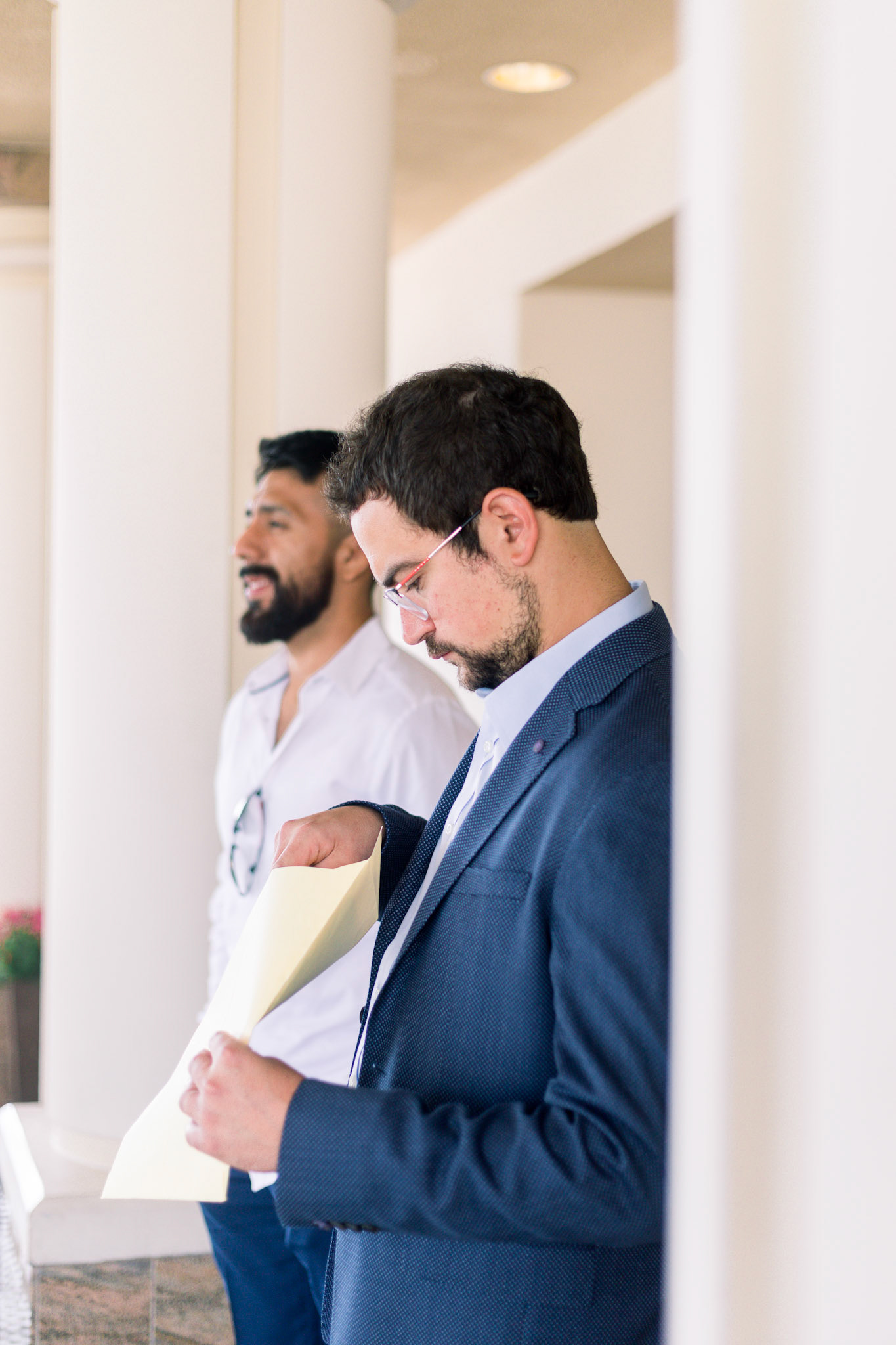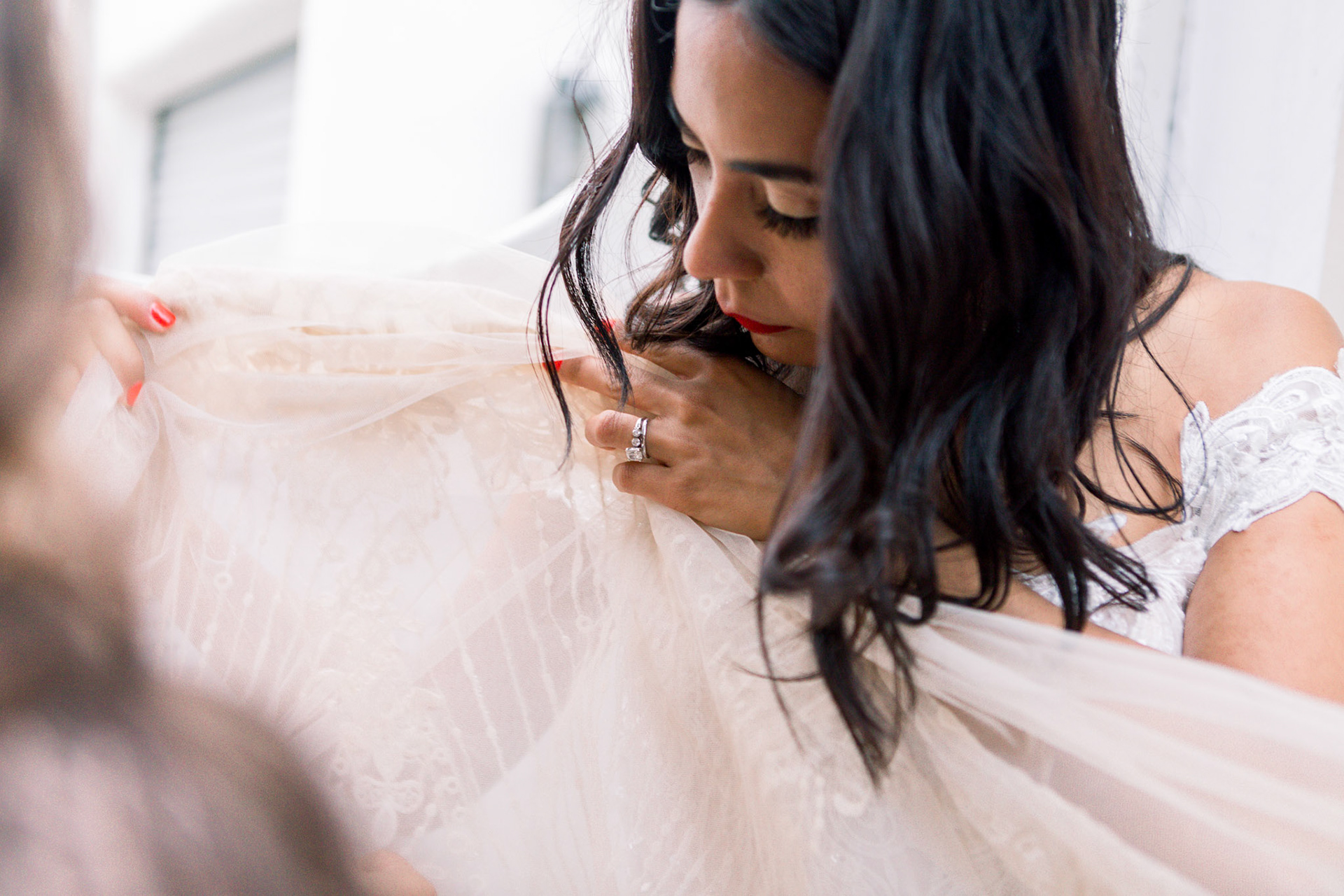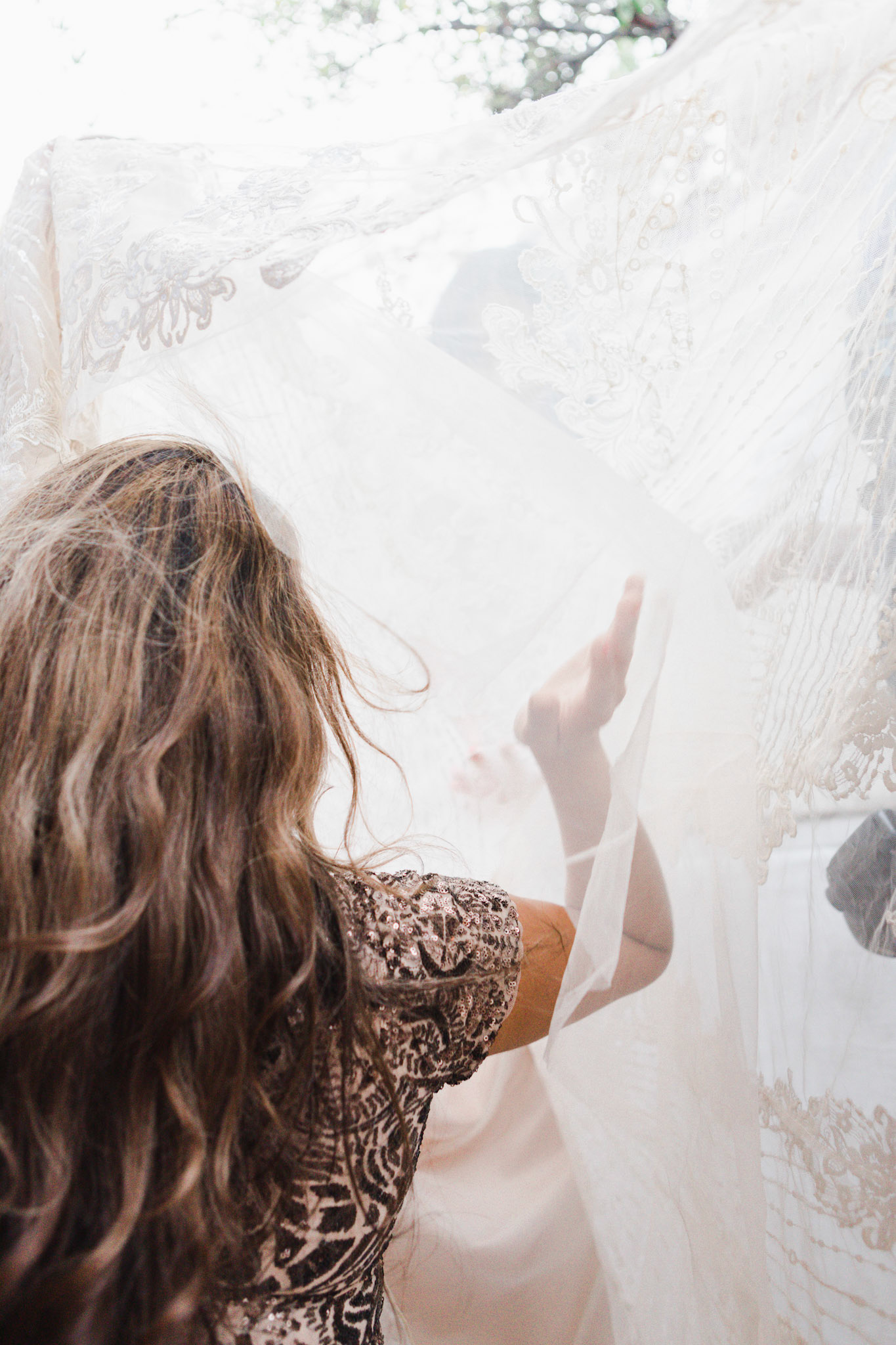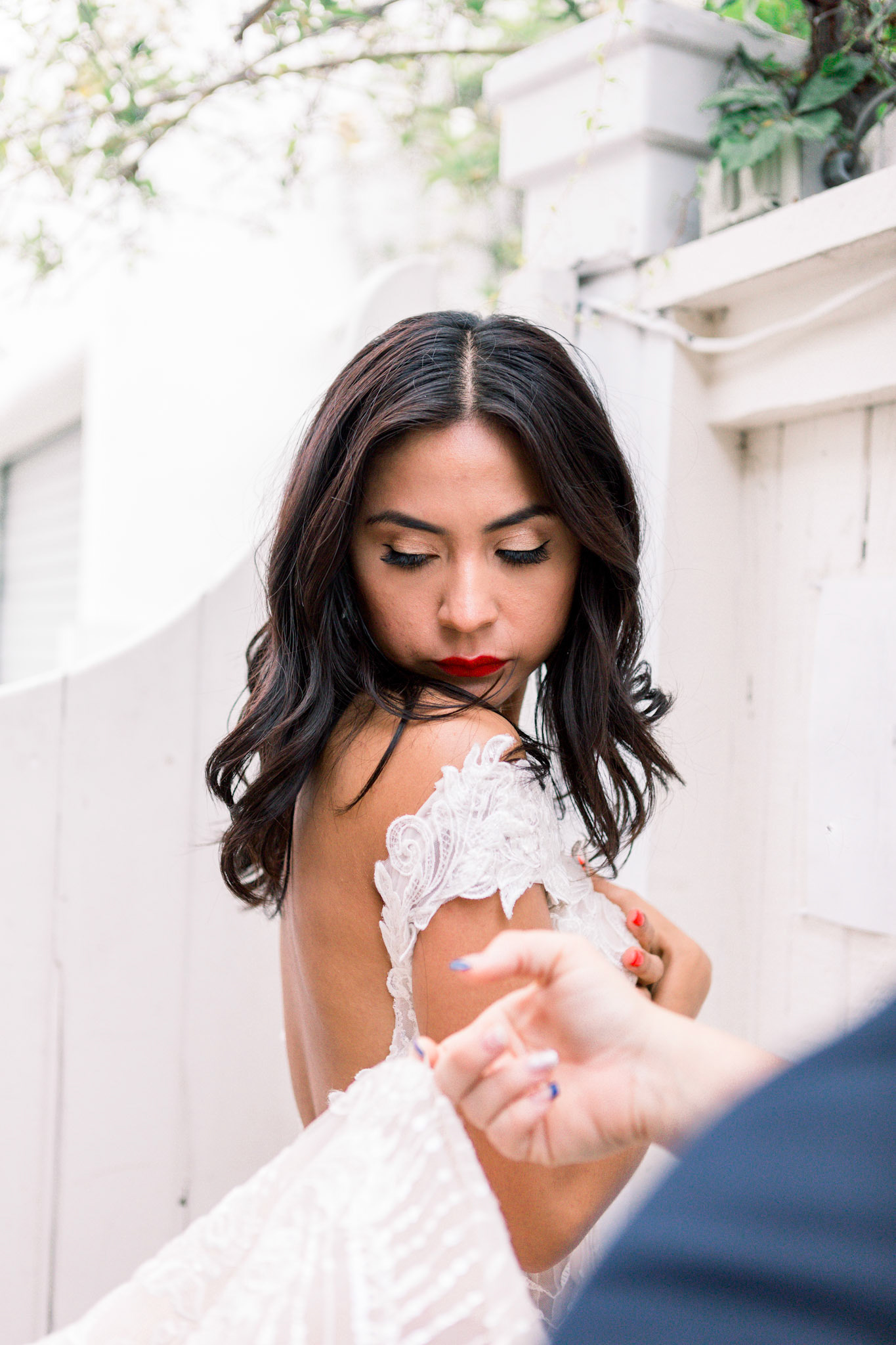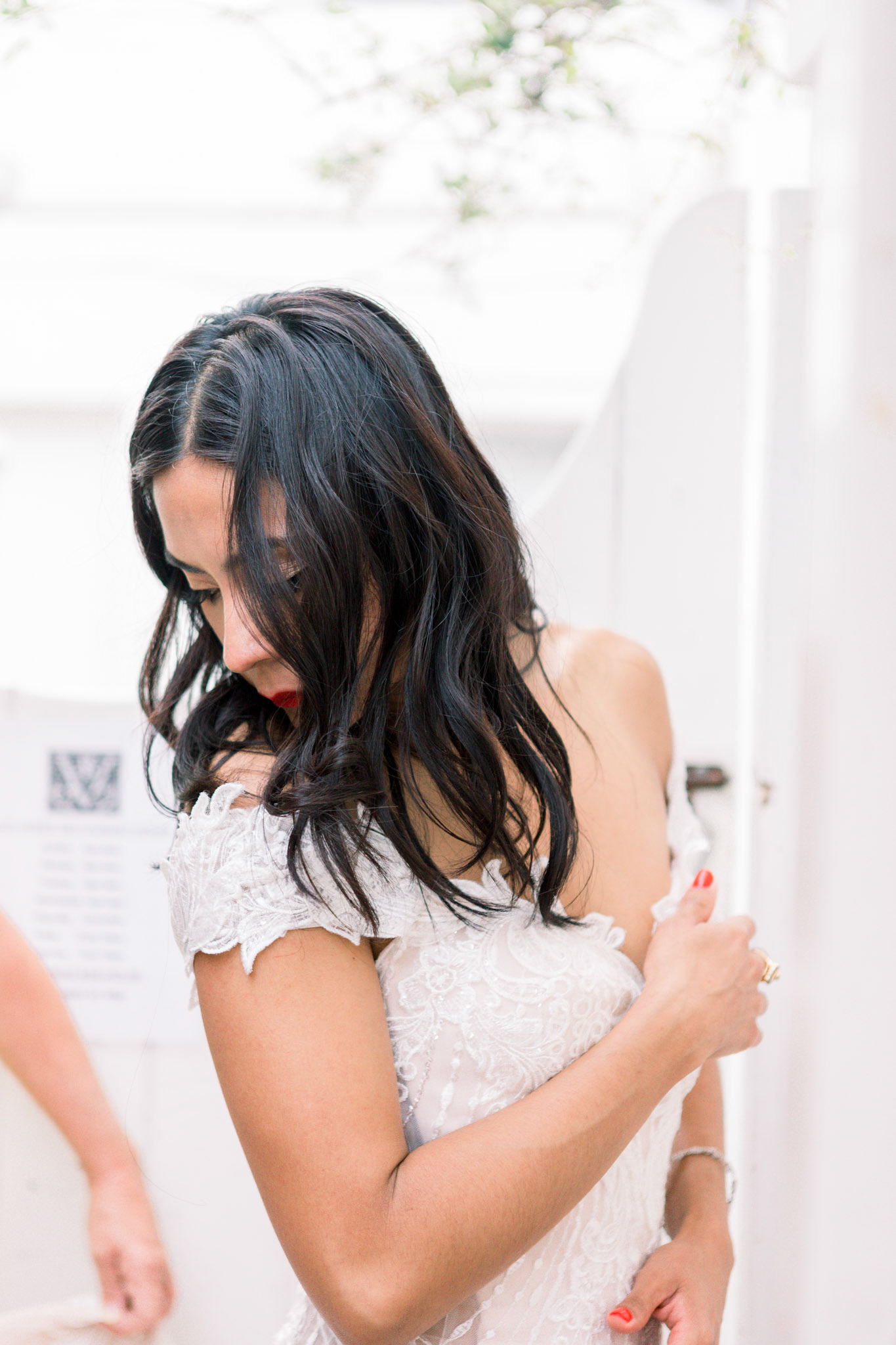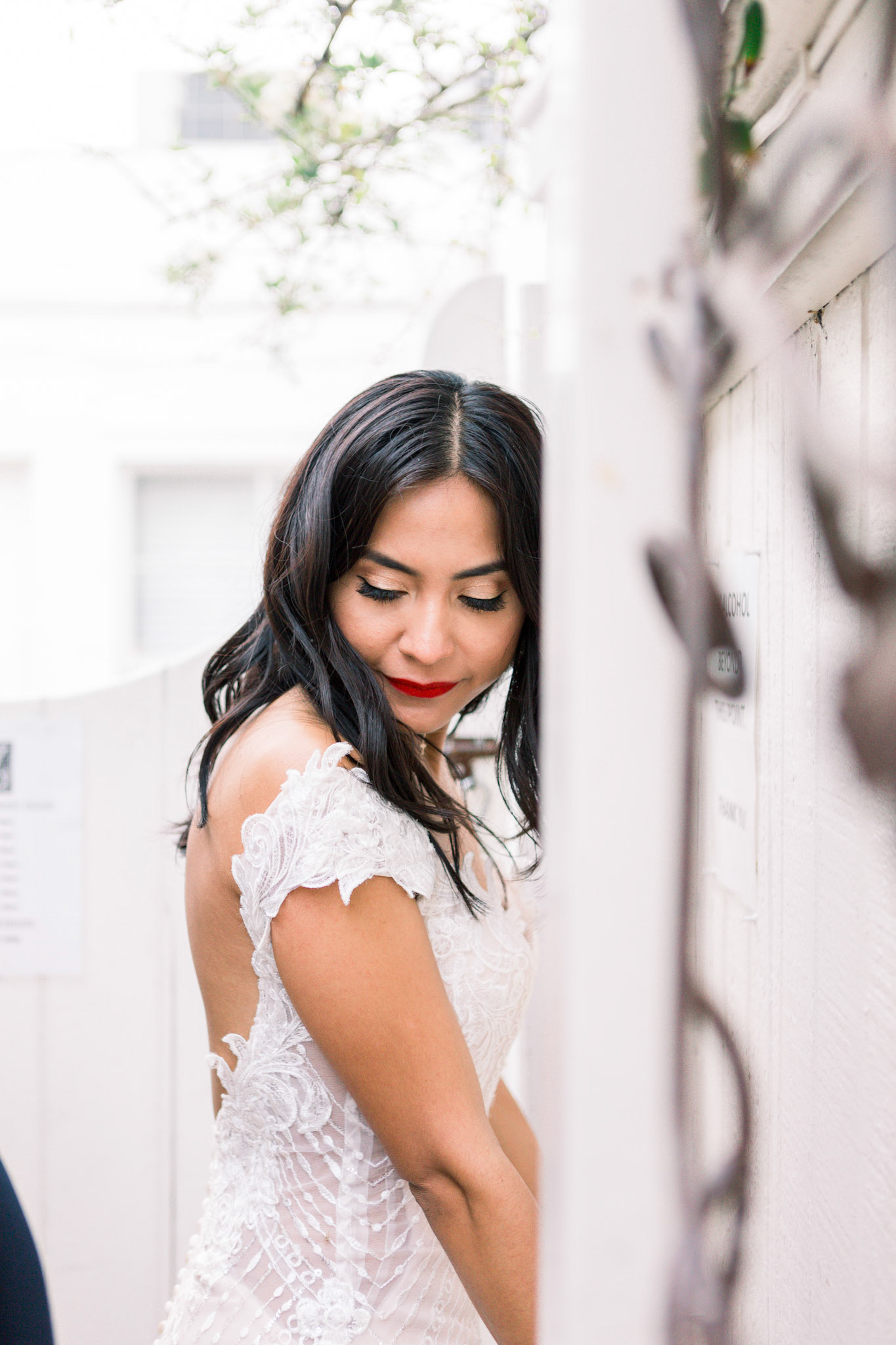 Tip: Record how to bustle your dress so you don't have to spend too much time on getting it right on the wedding day!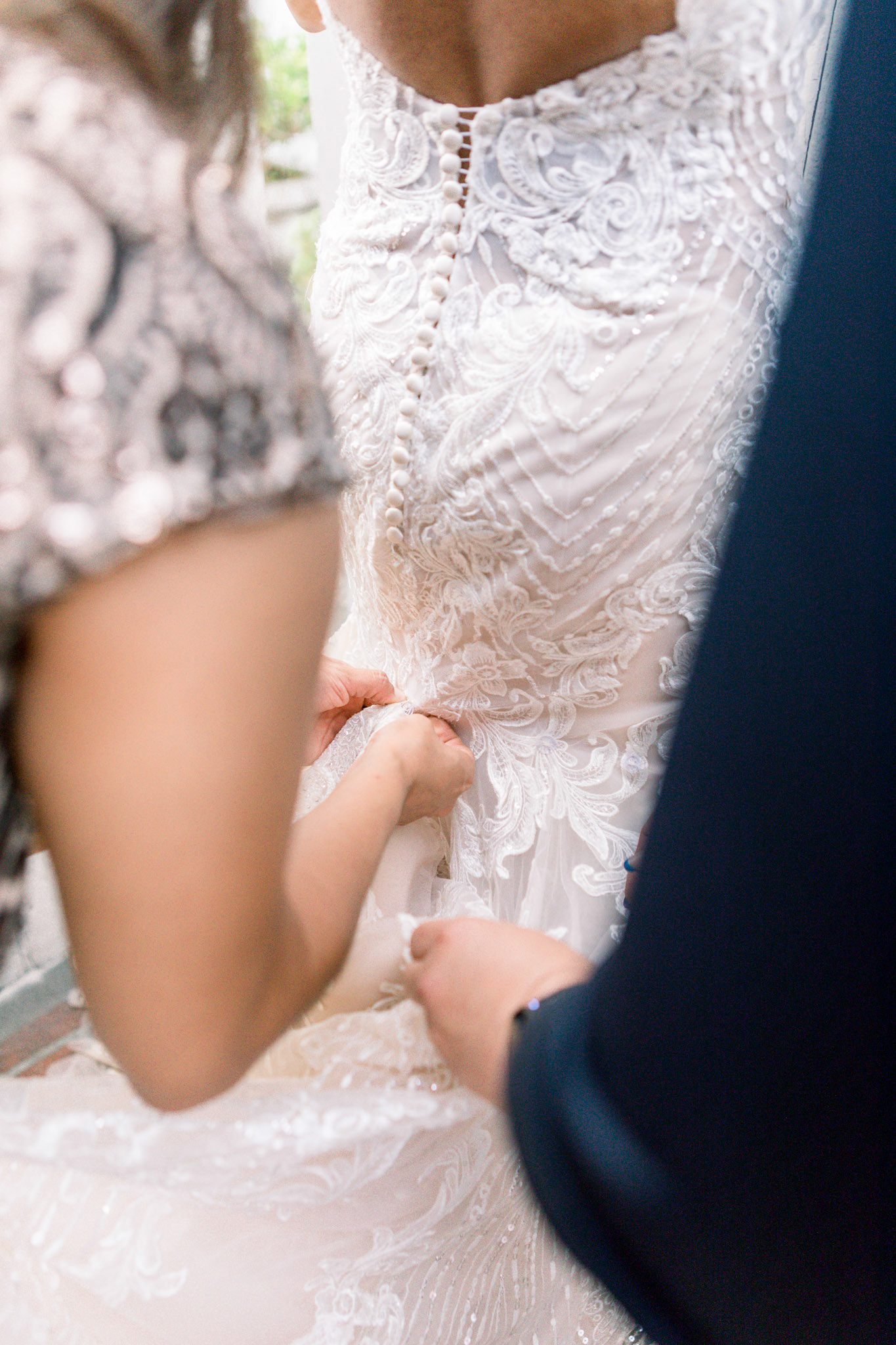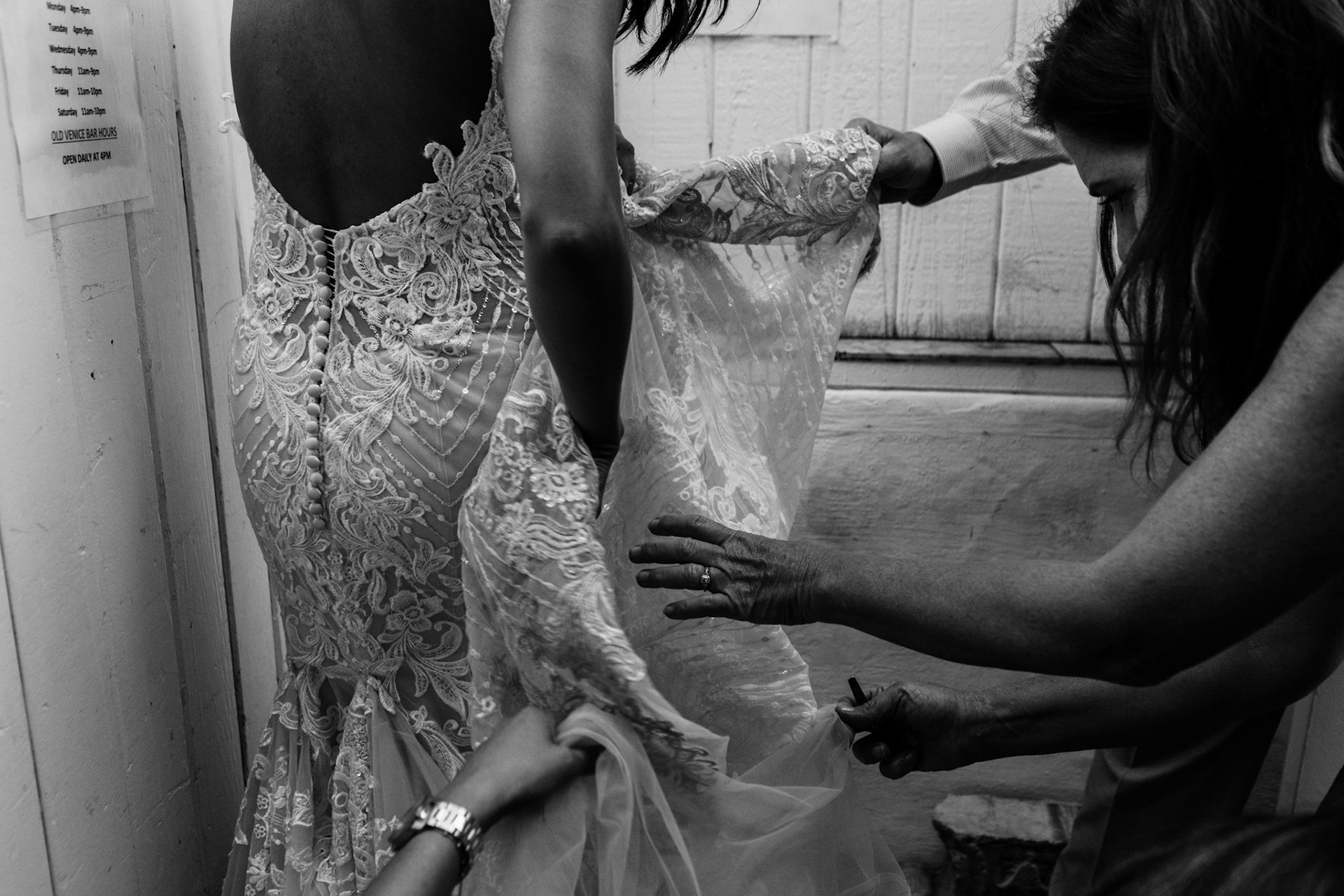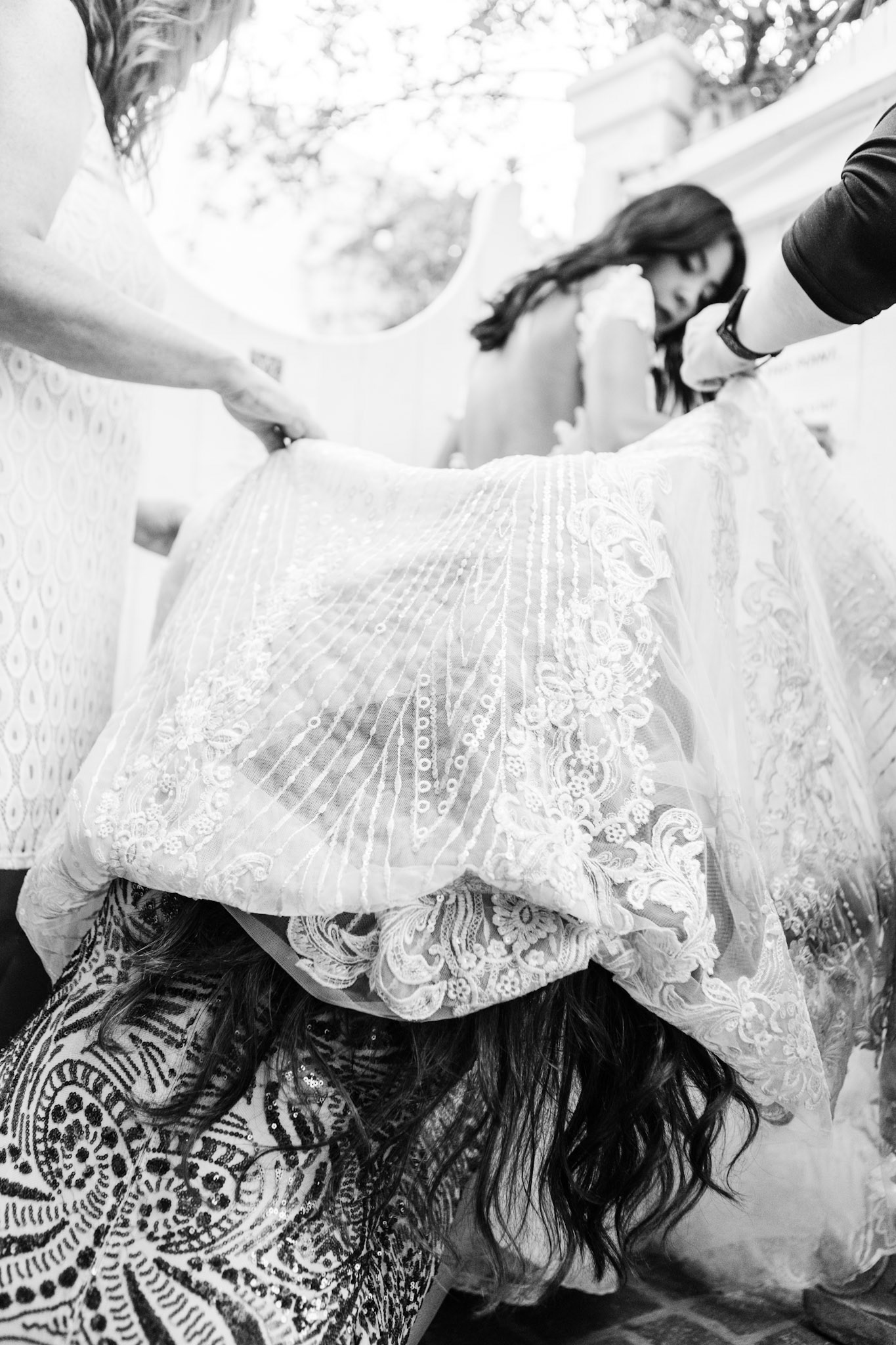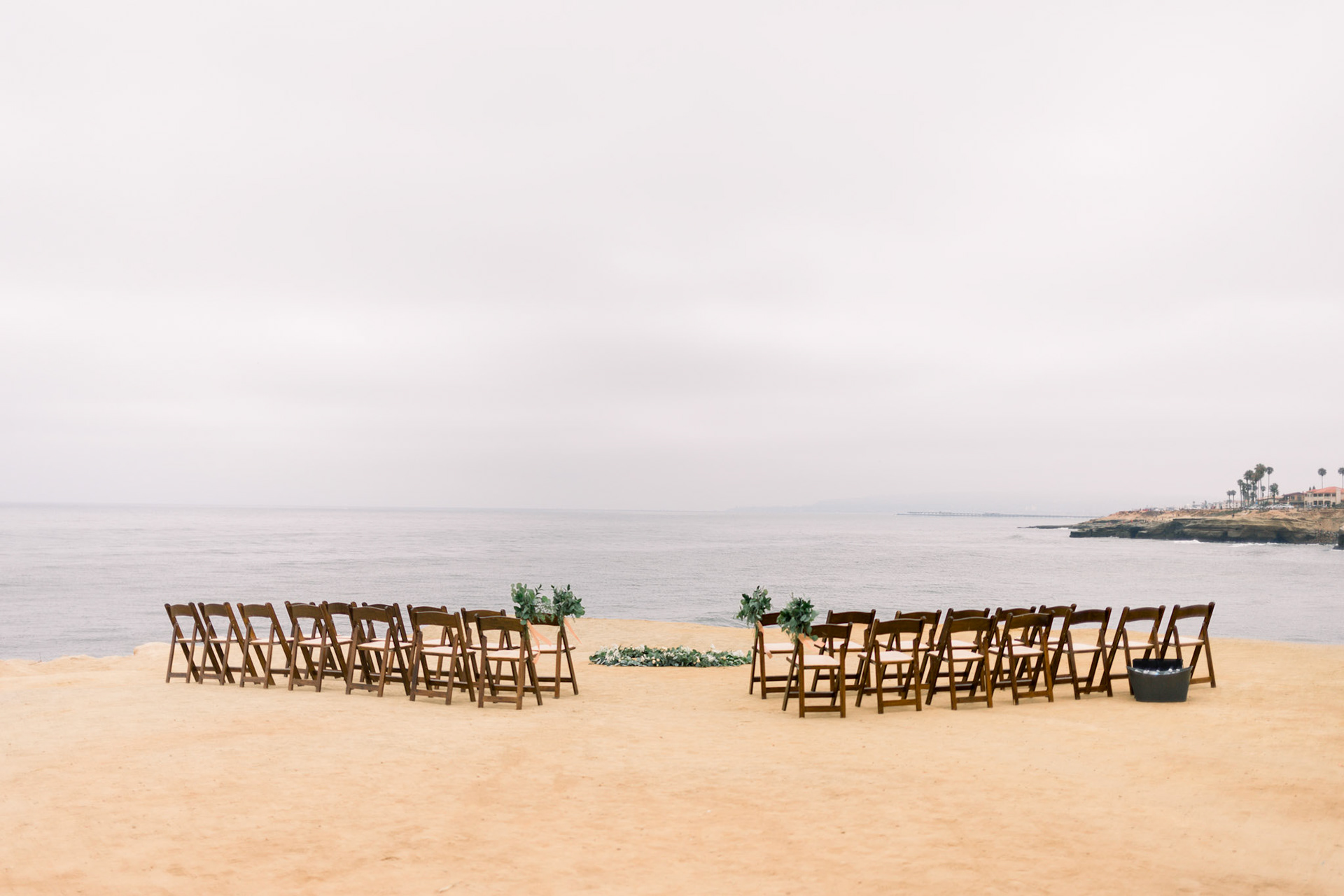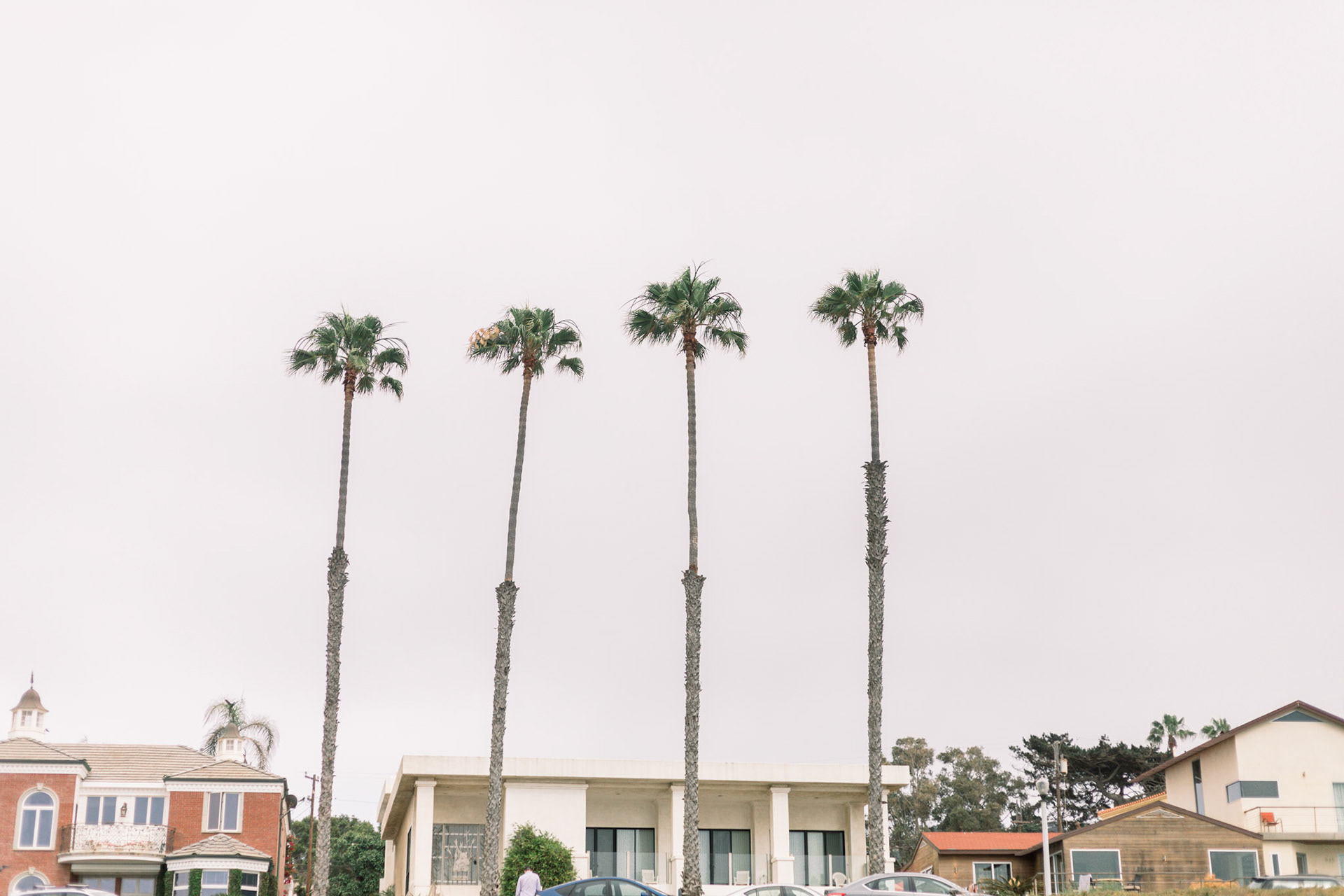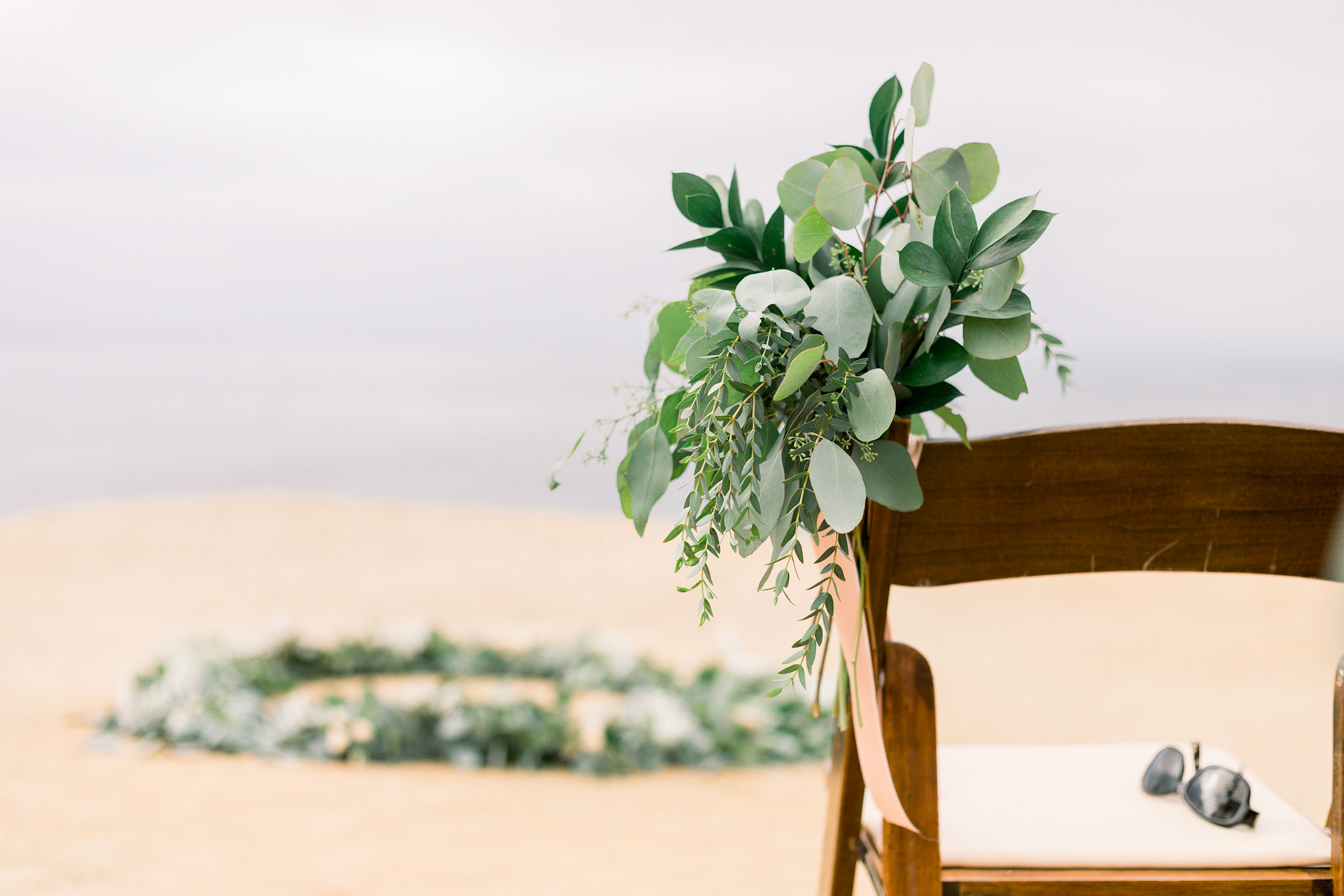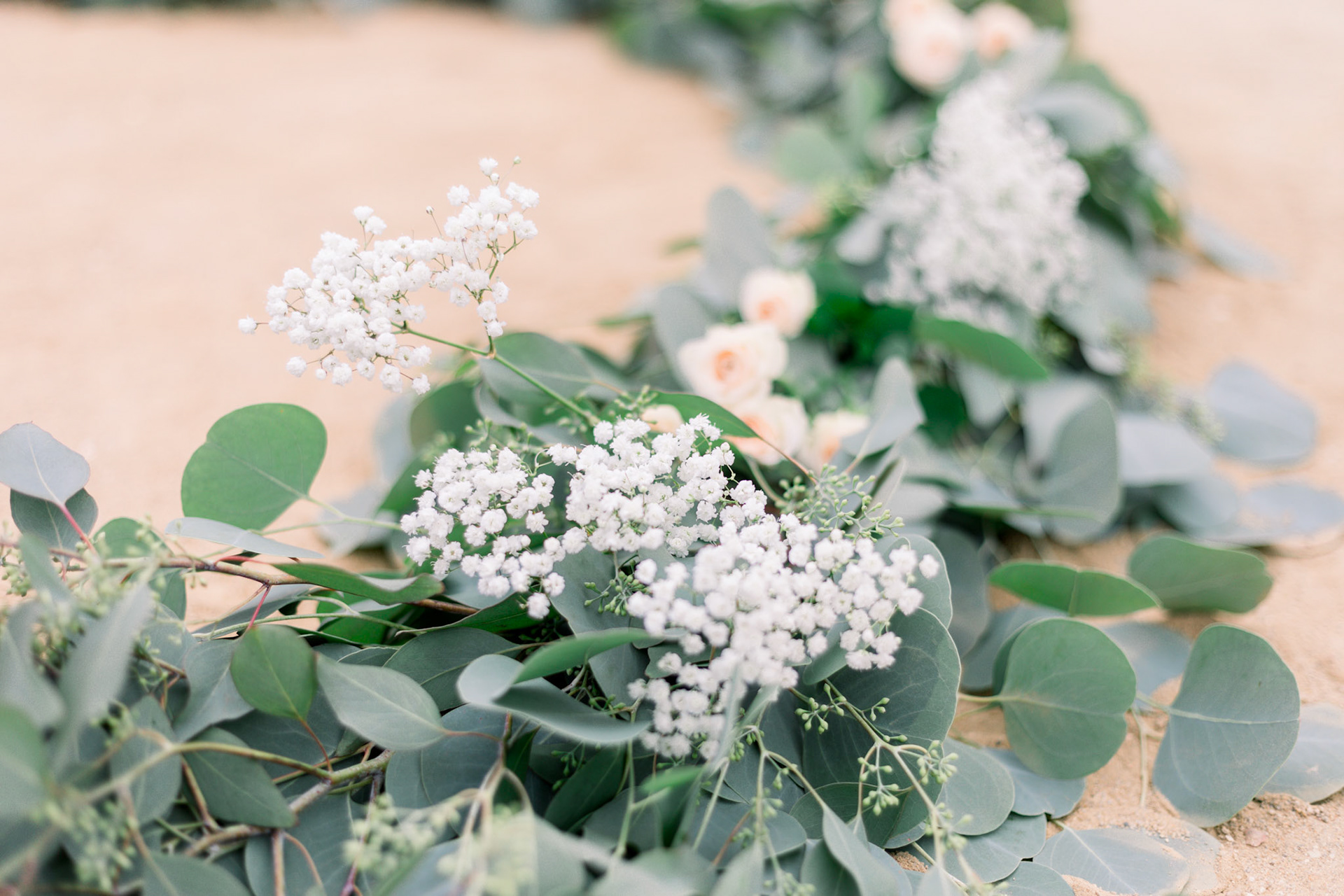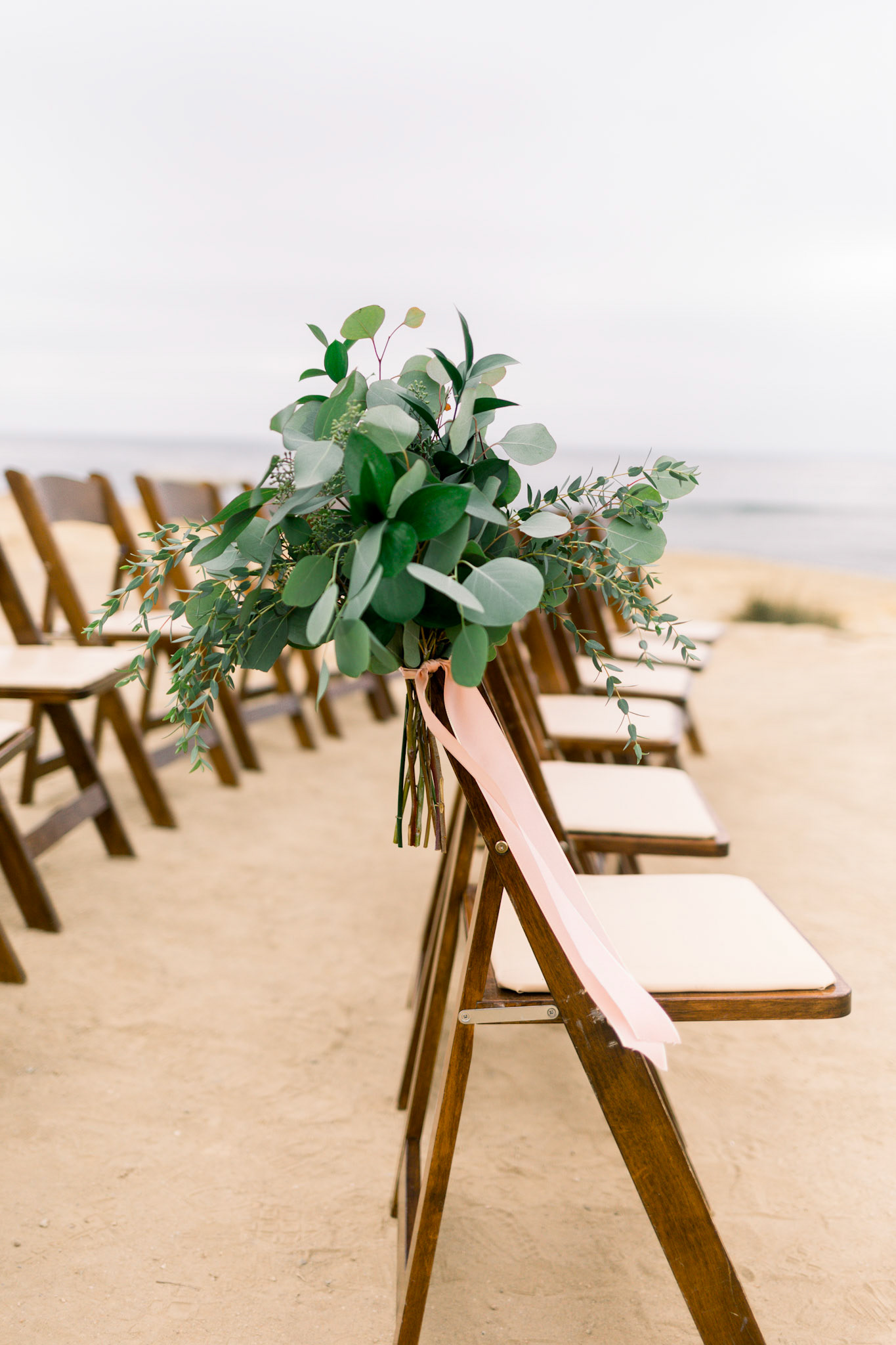 I love these simple eucalyptus wreaths. We took these to the restaurant, but ended up not using them at all. So I took a few branches home to decorate and play with flatlays!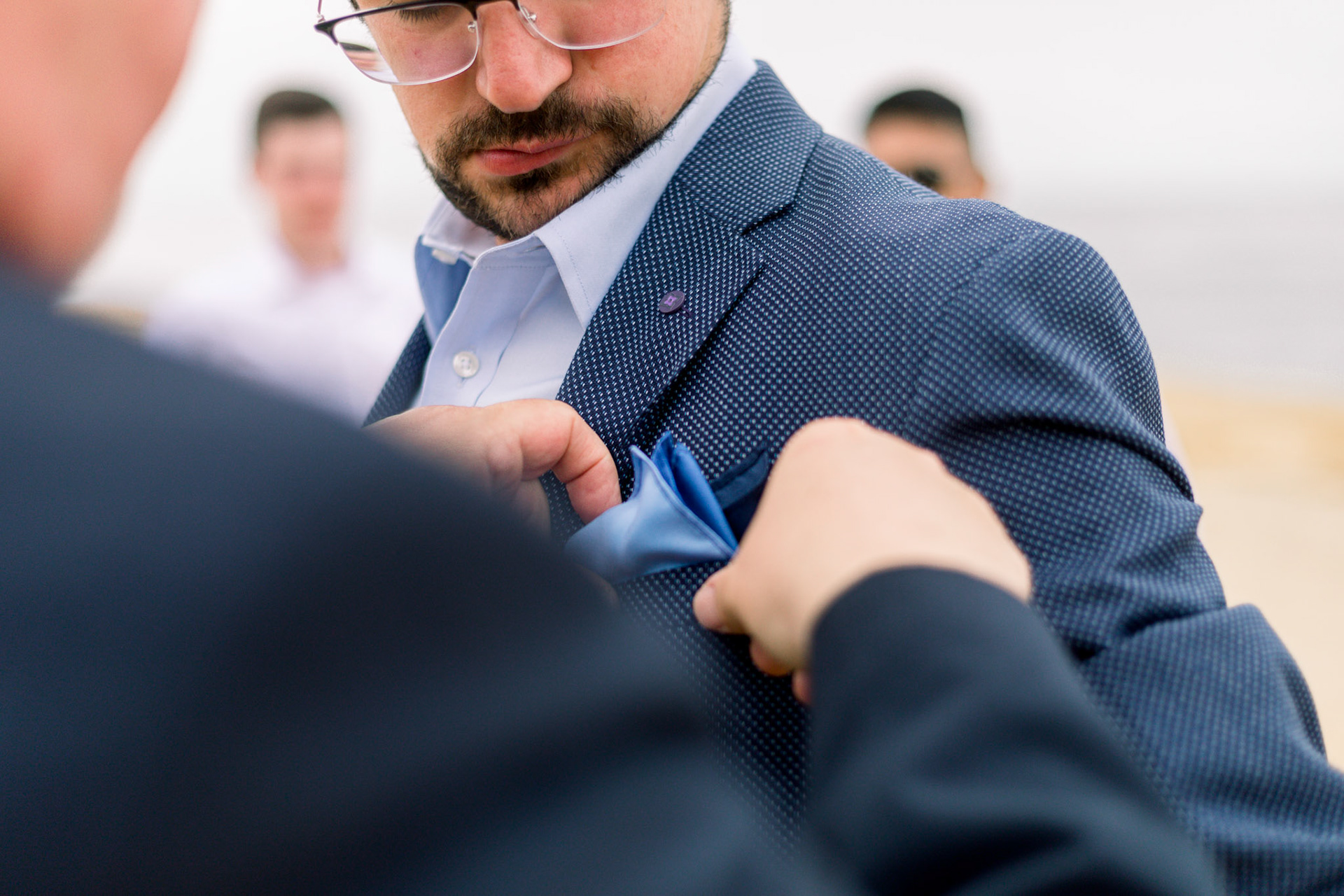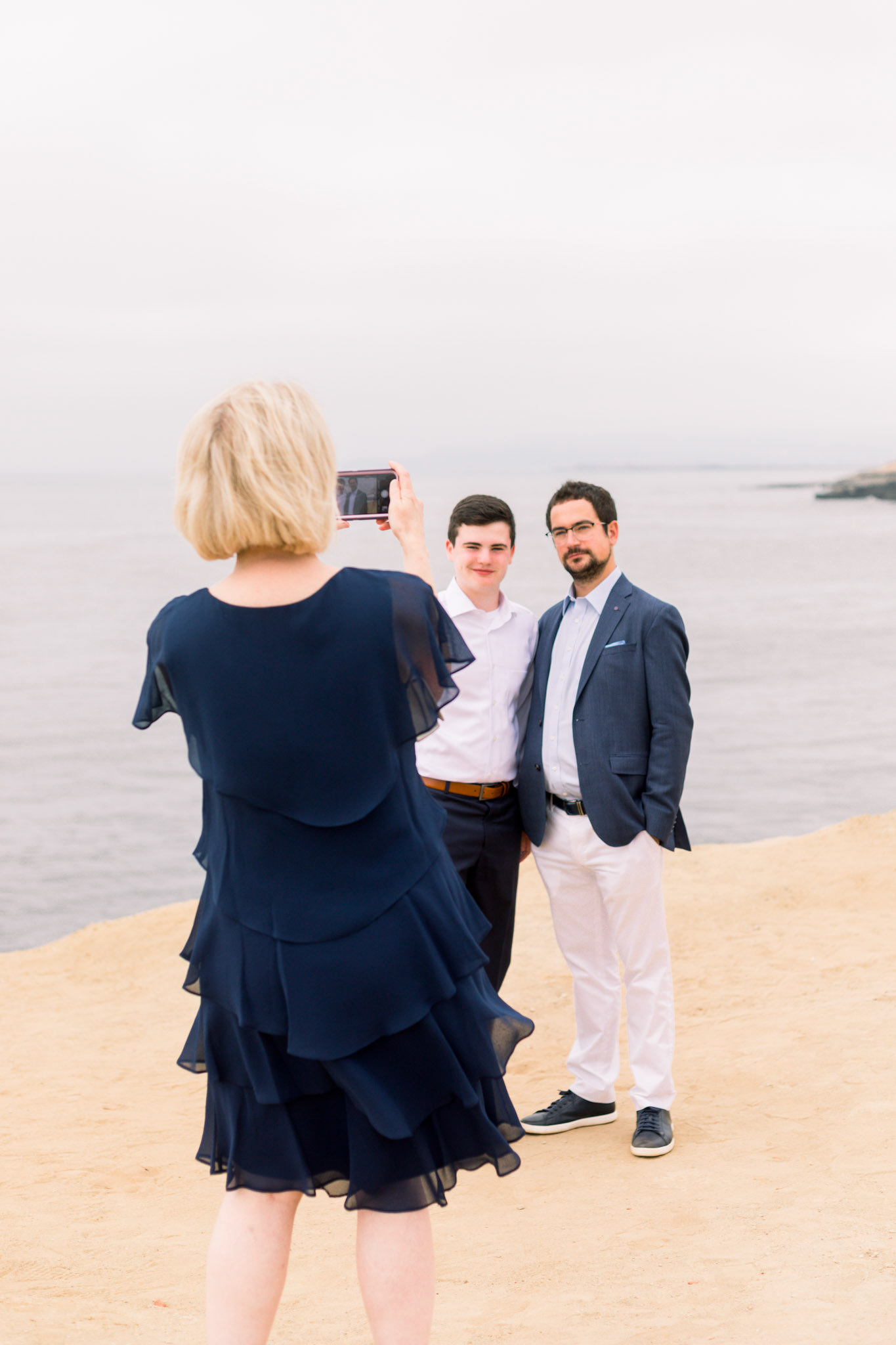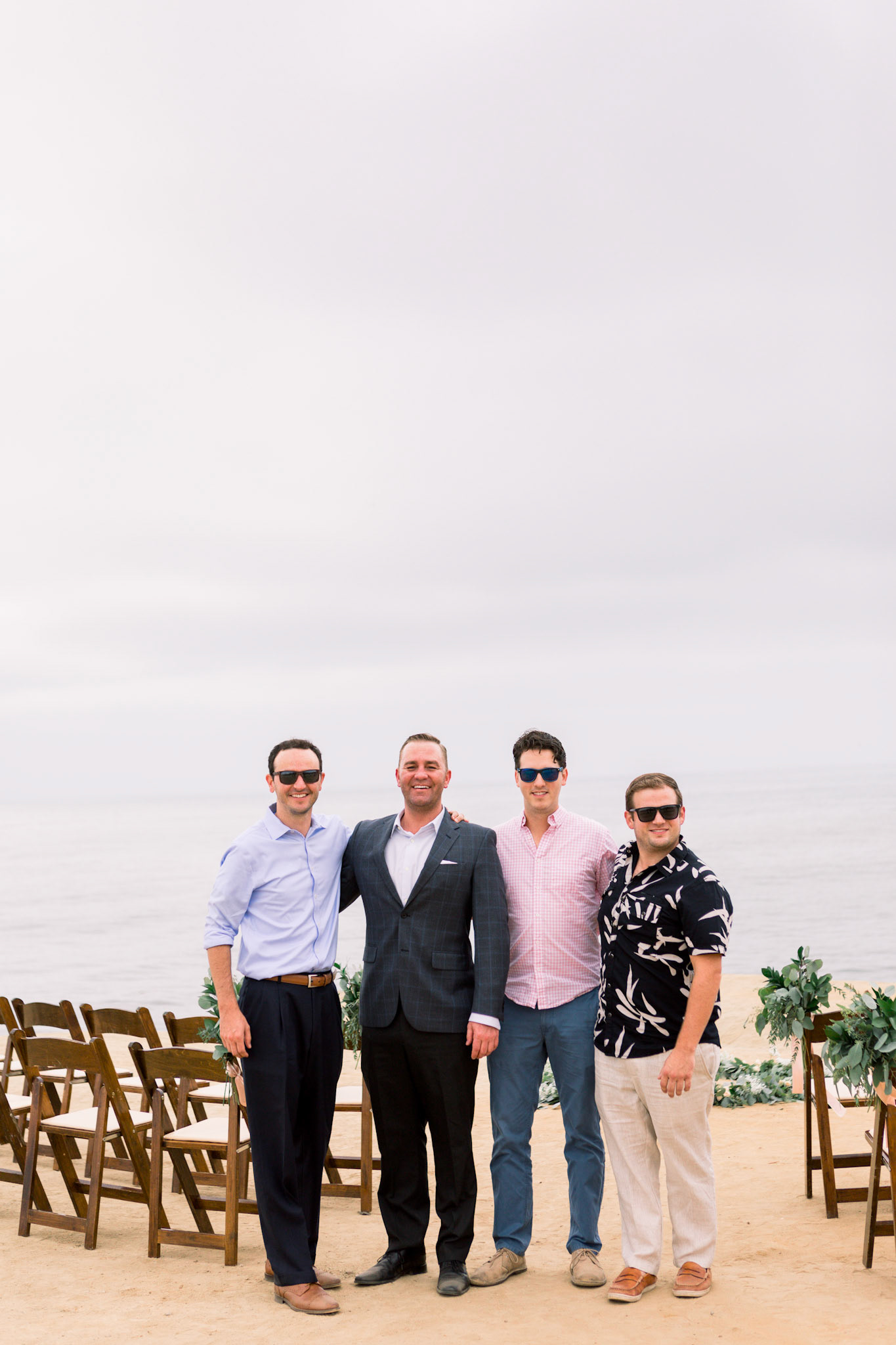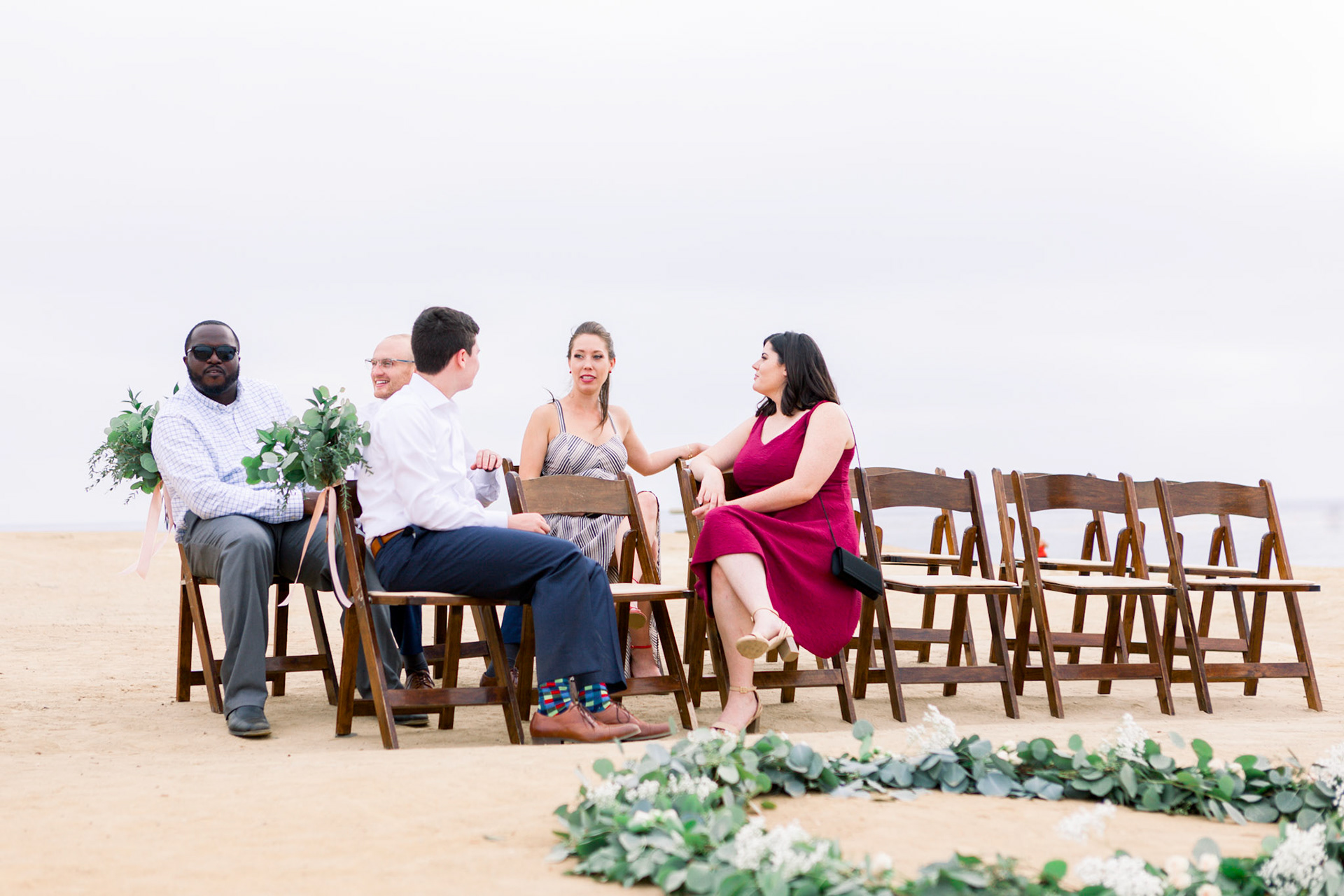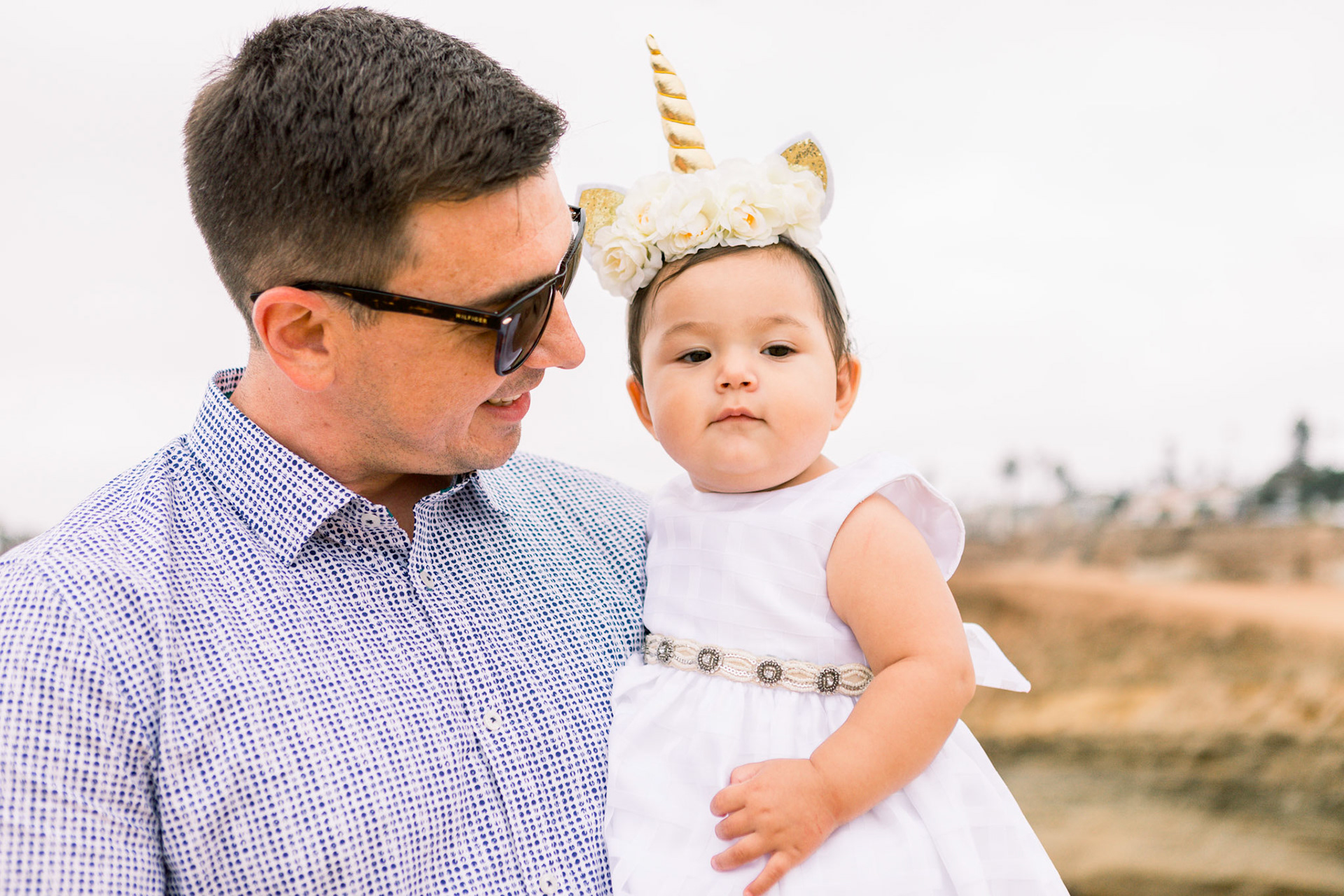 They had a baby unicorn in attendance. How precious!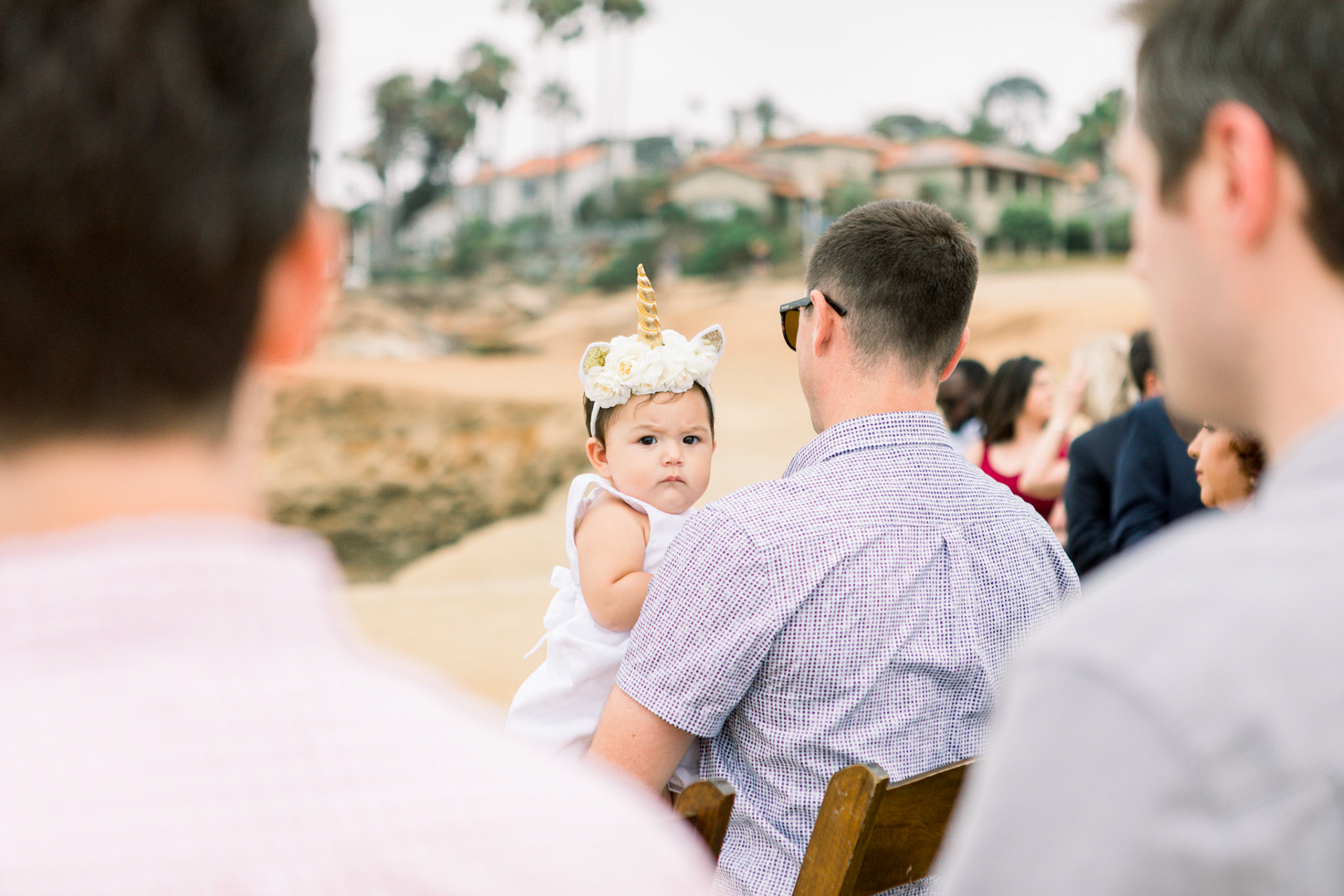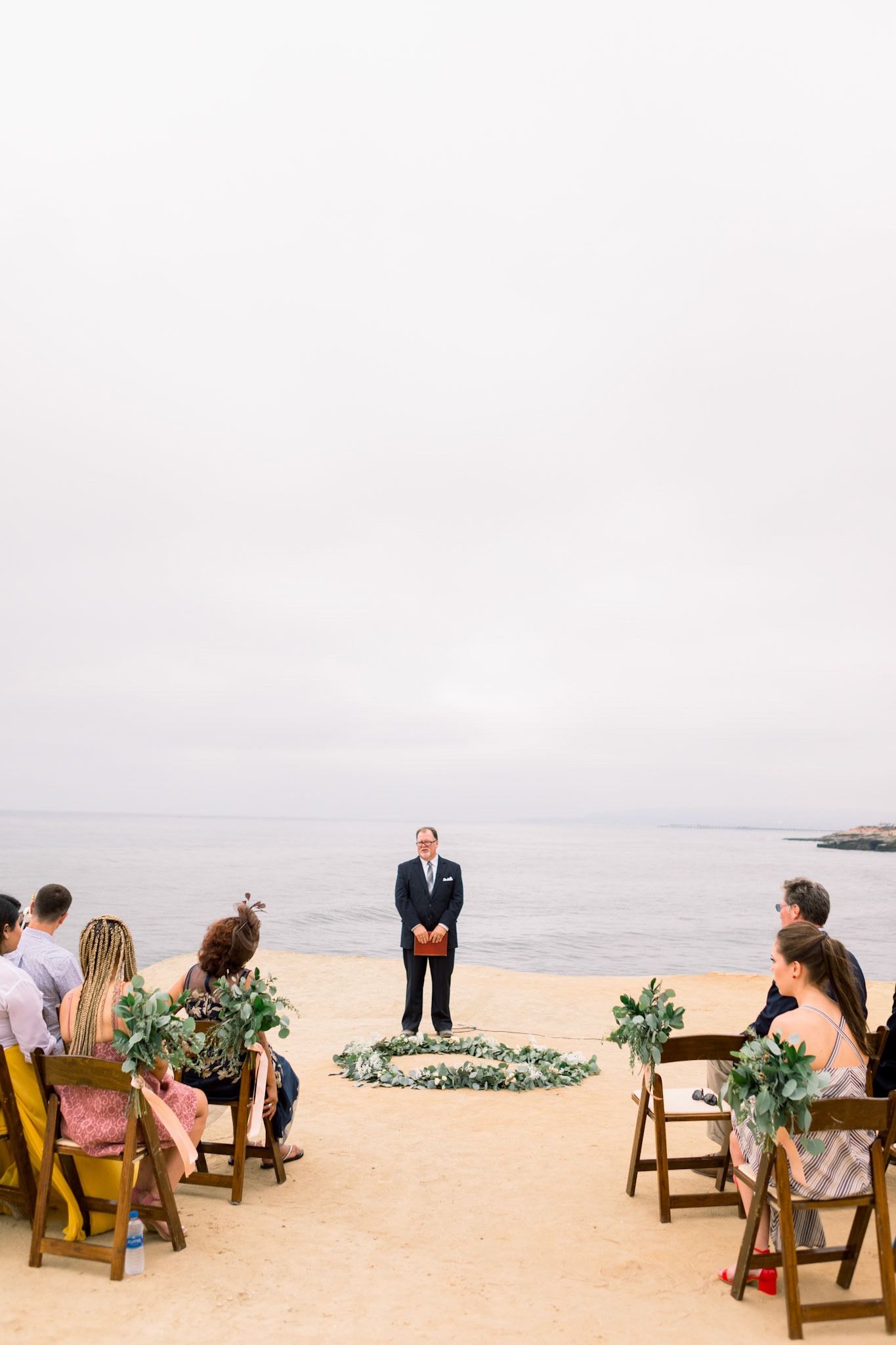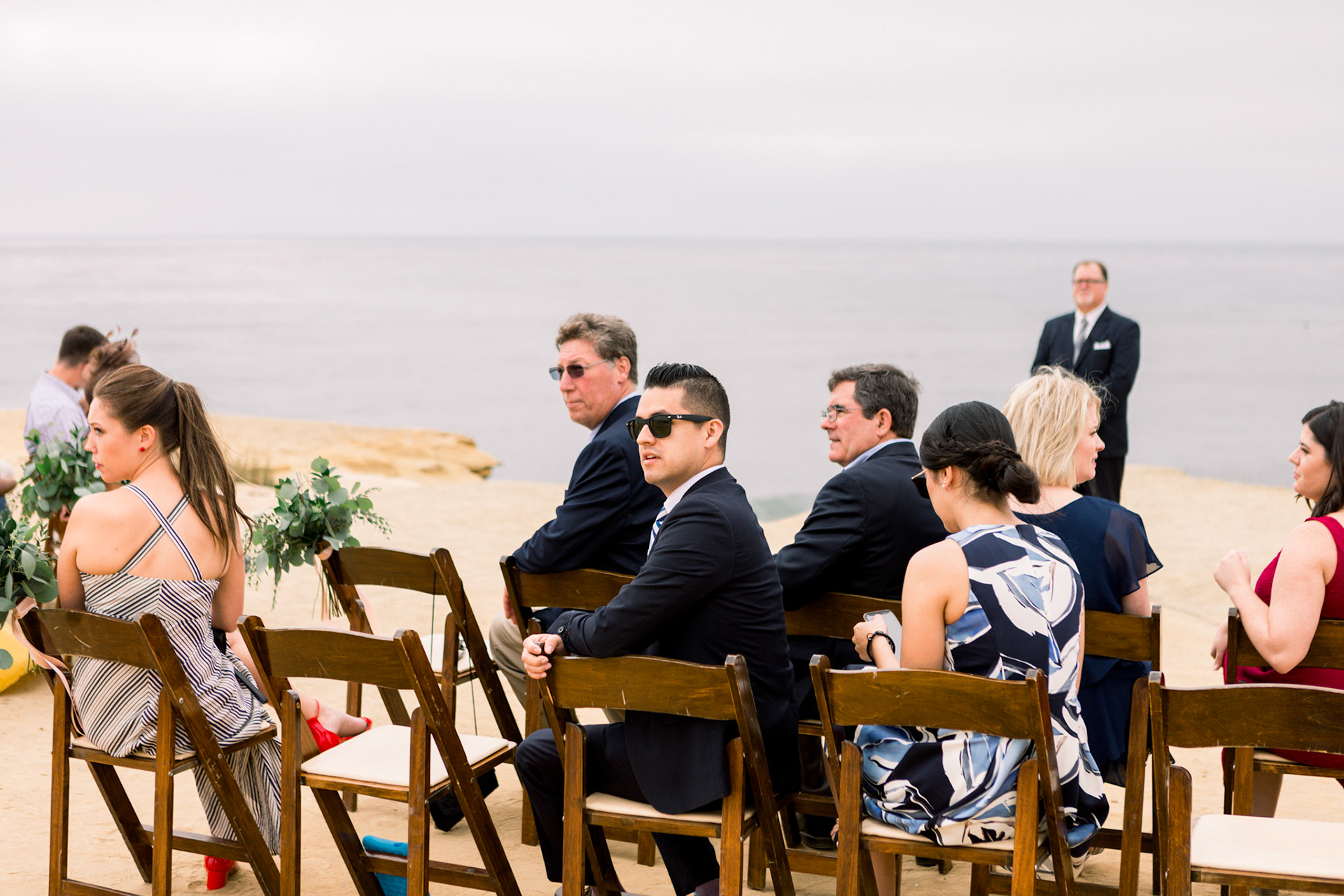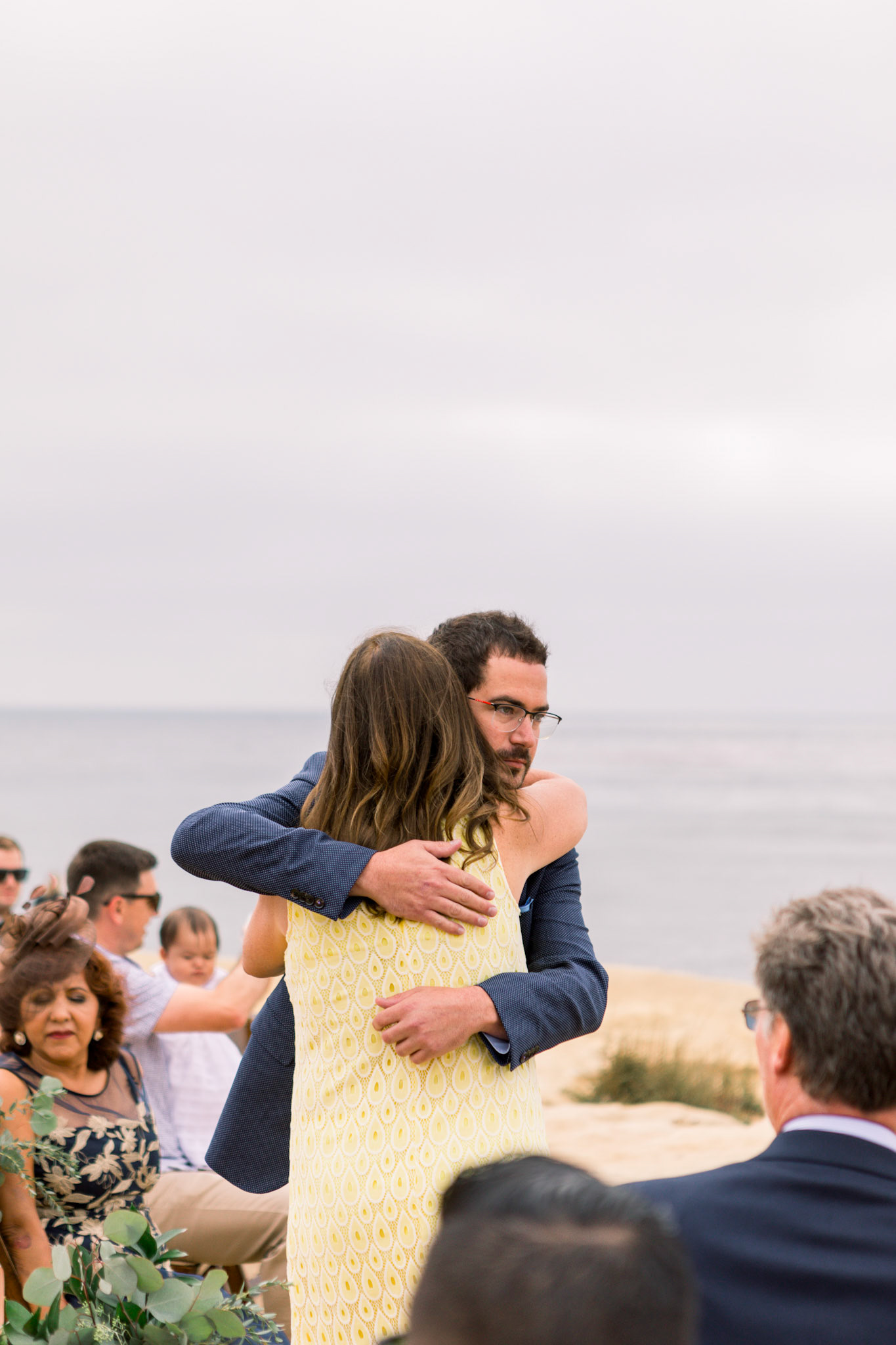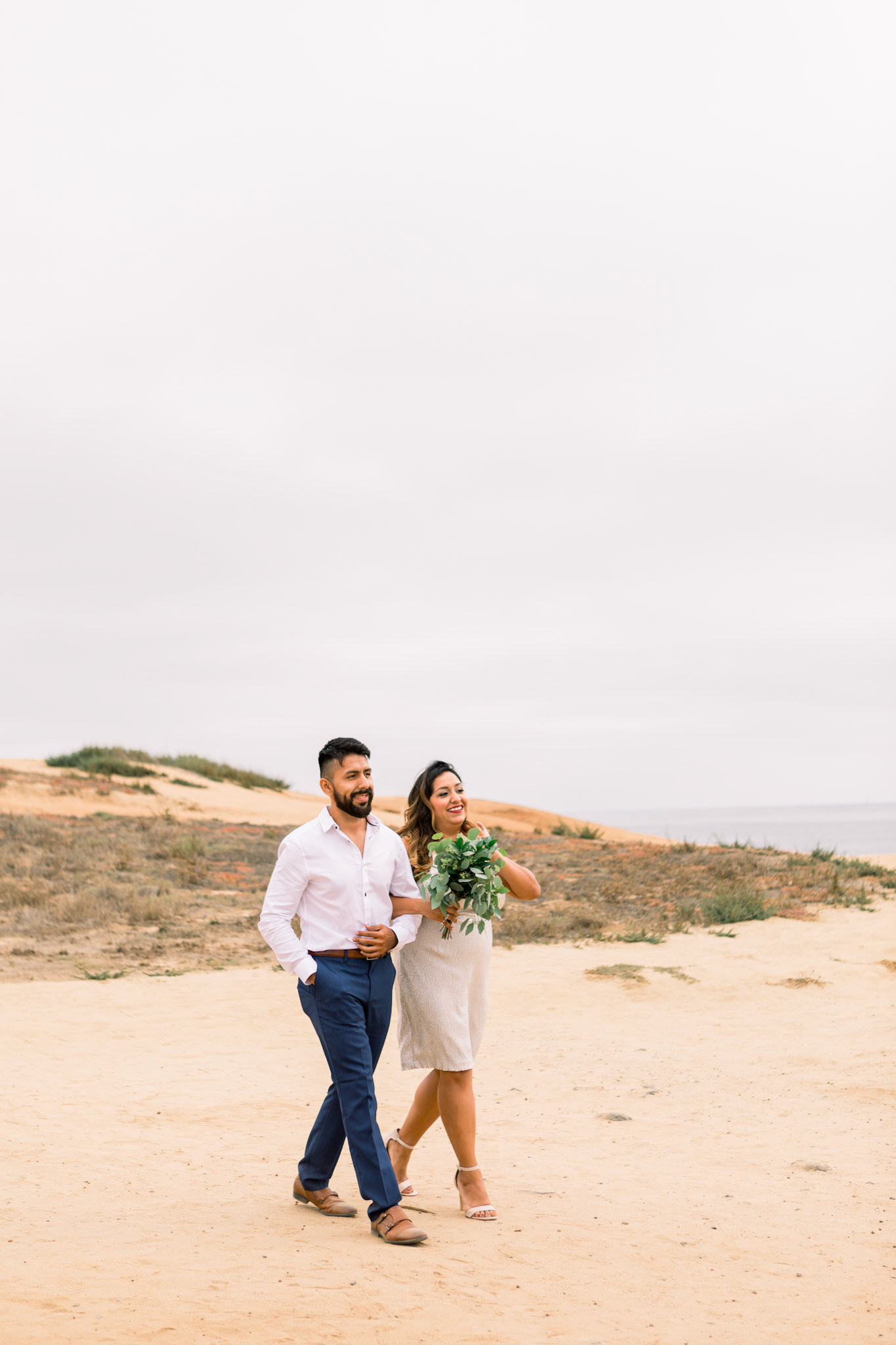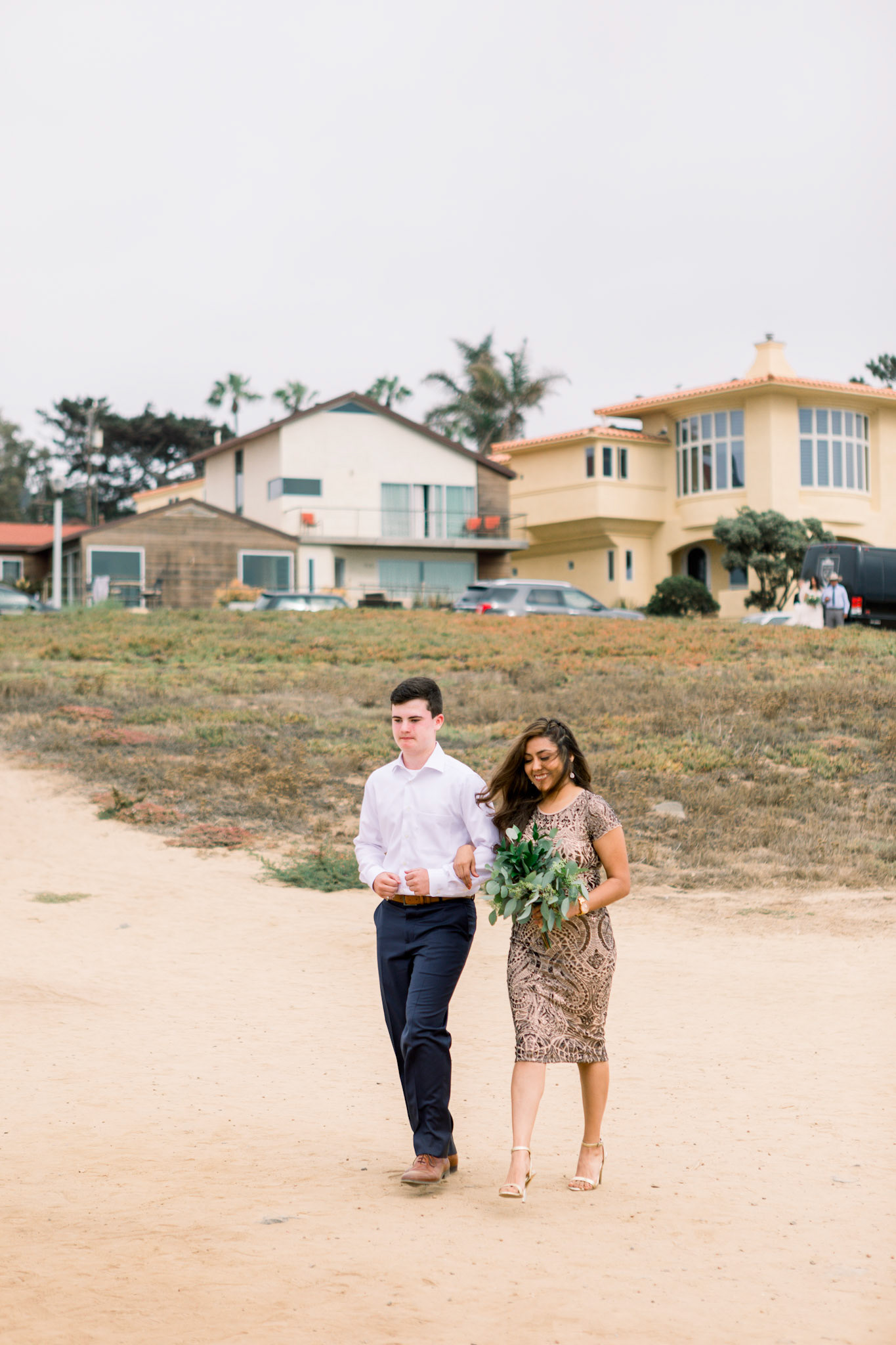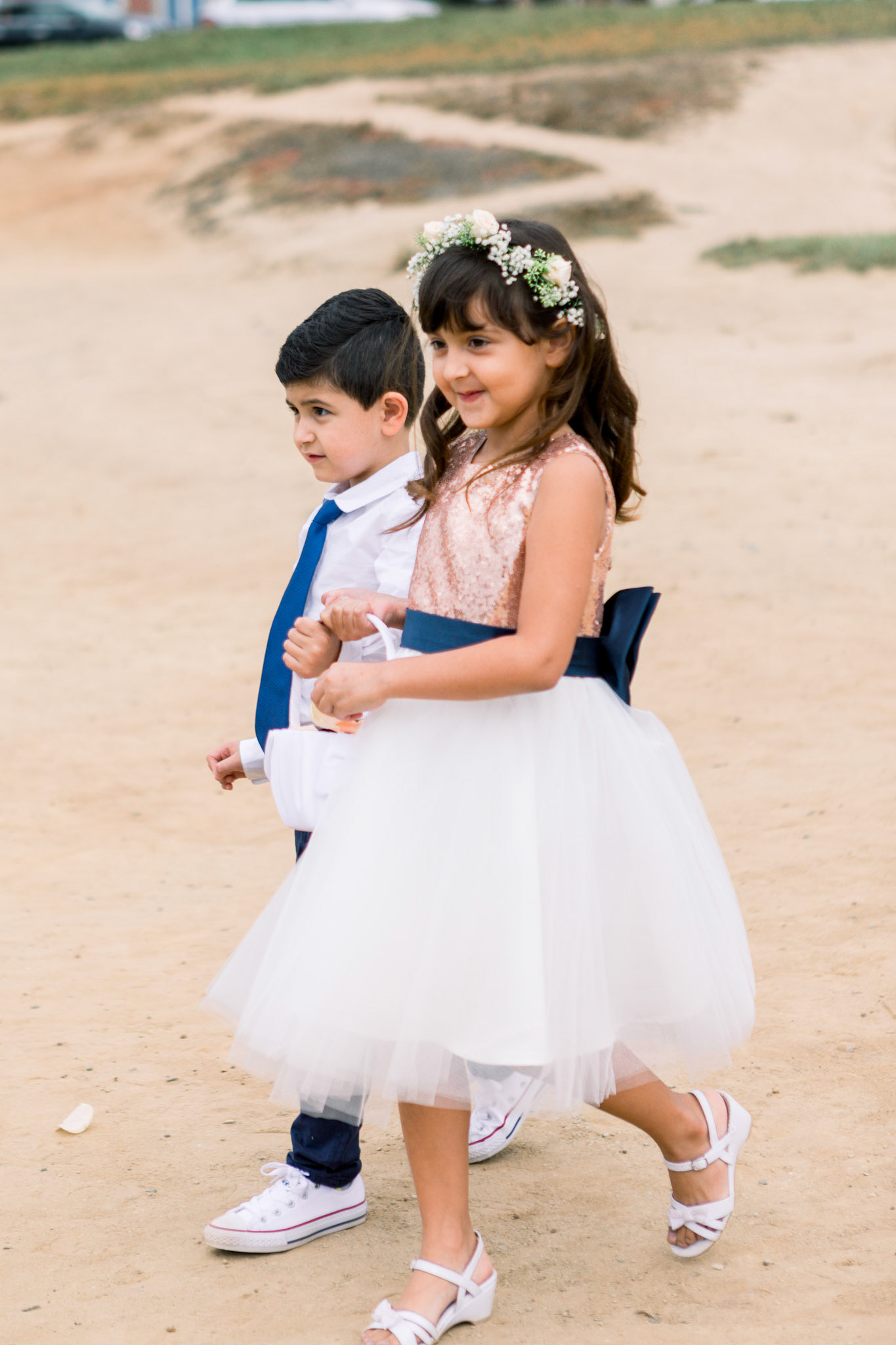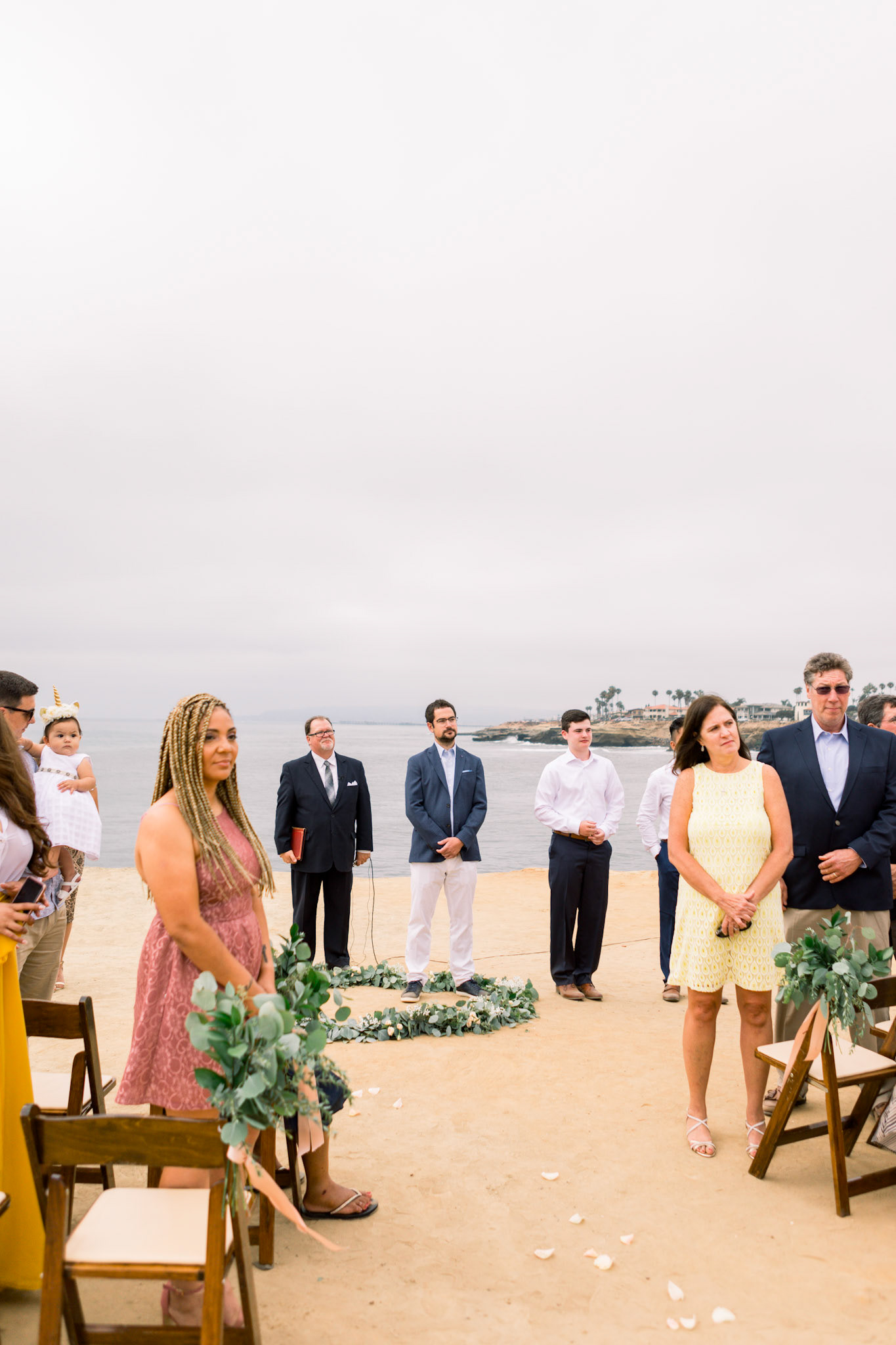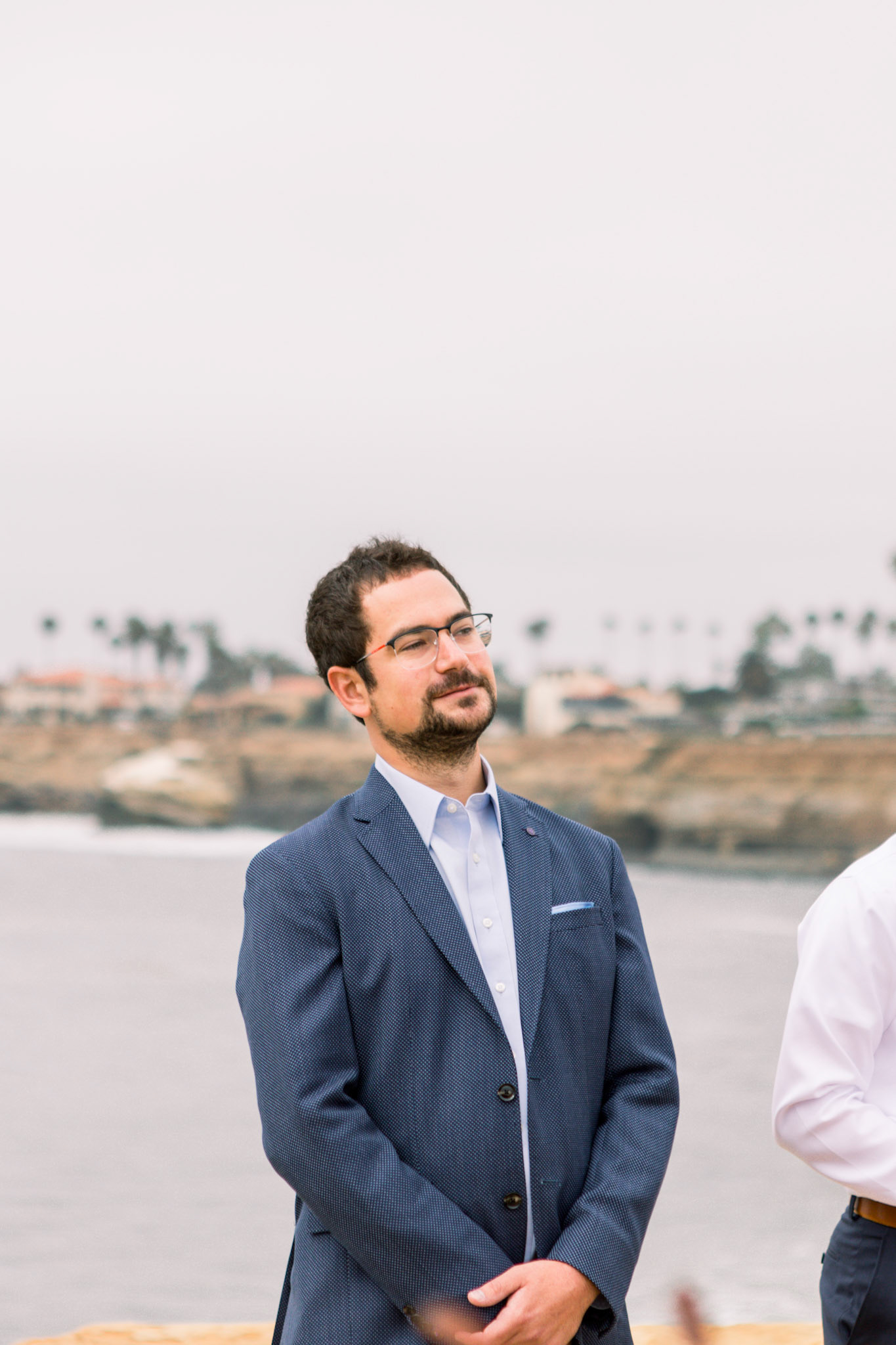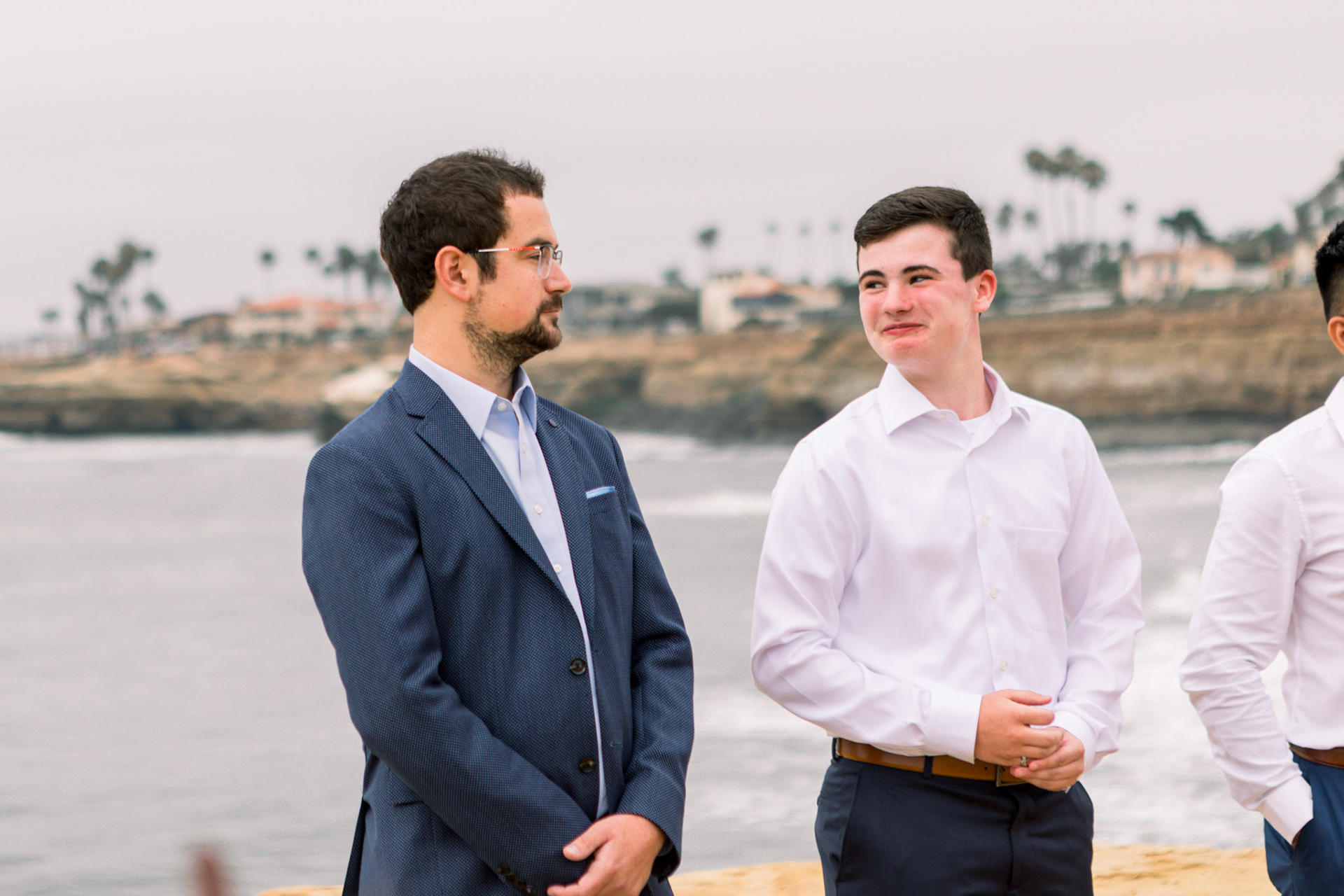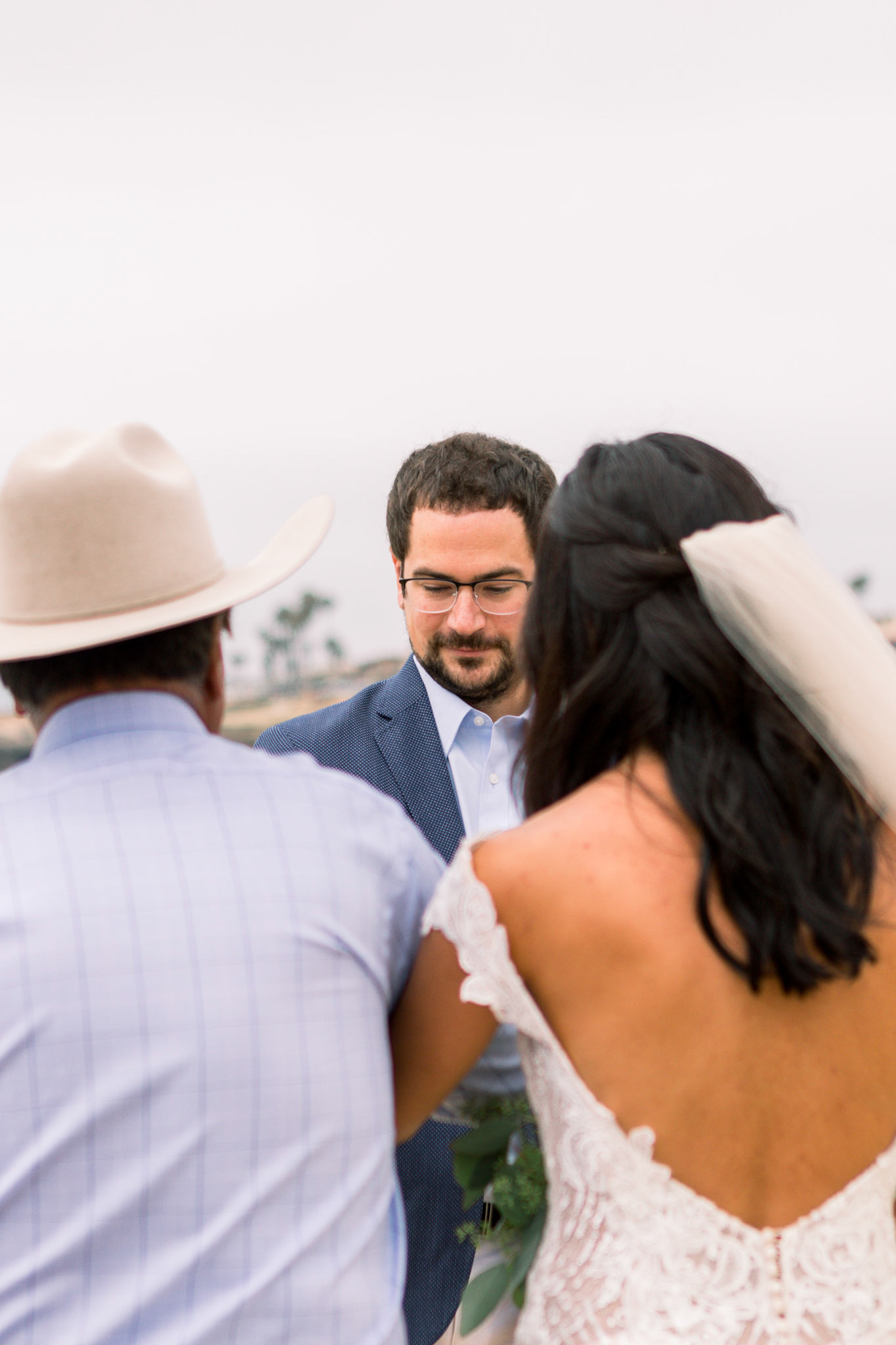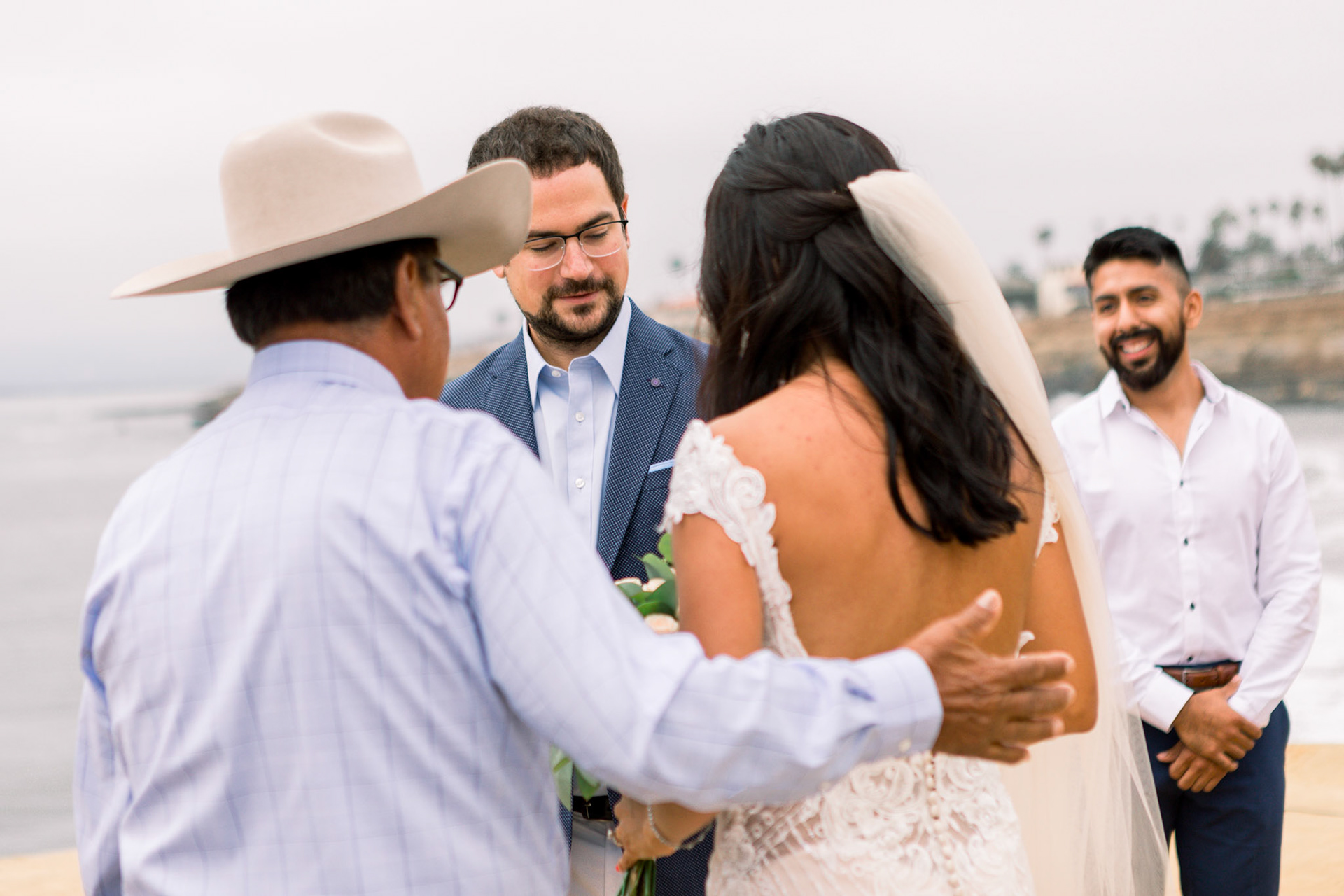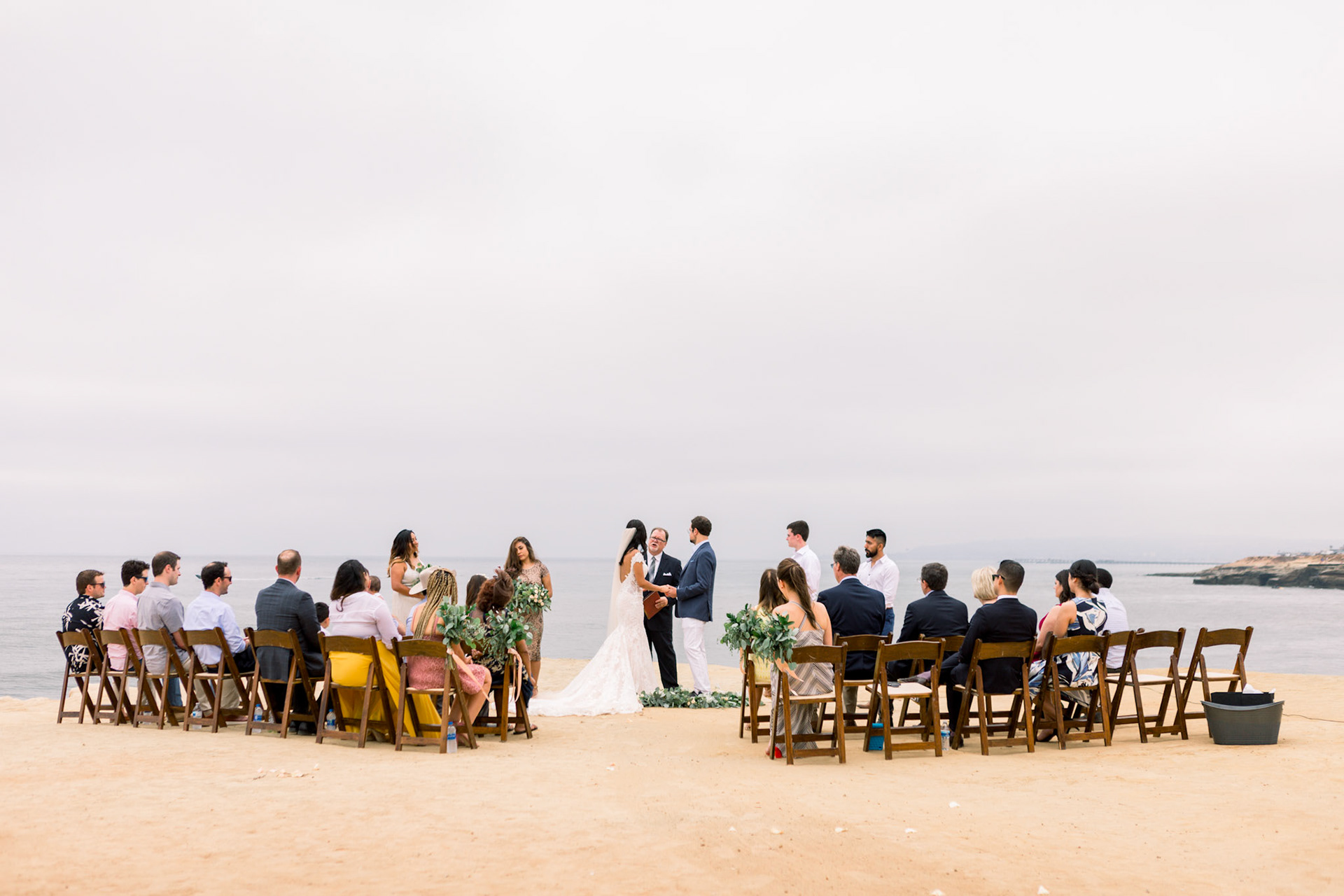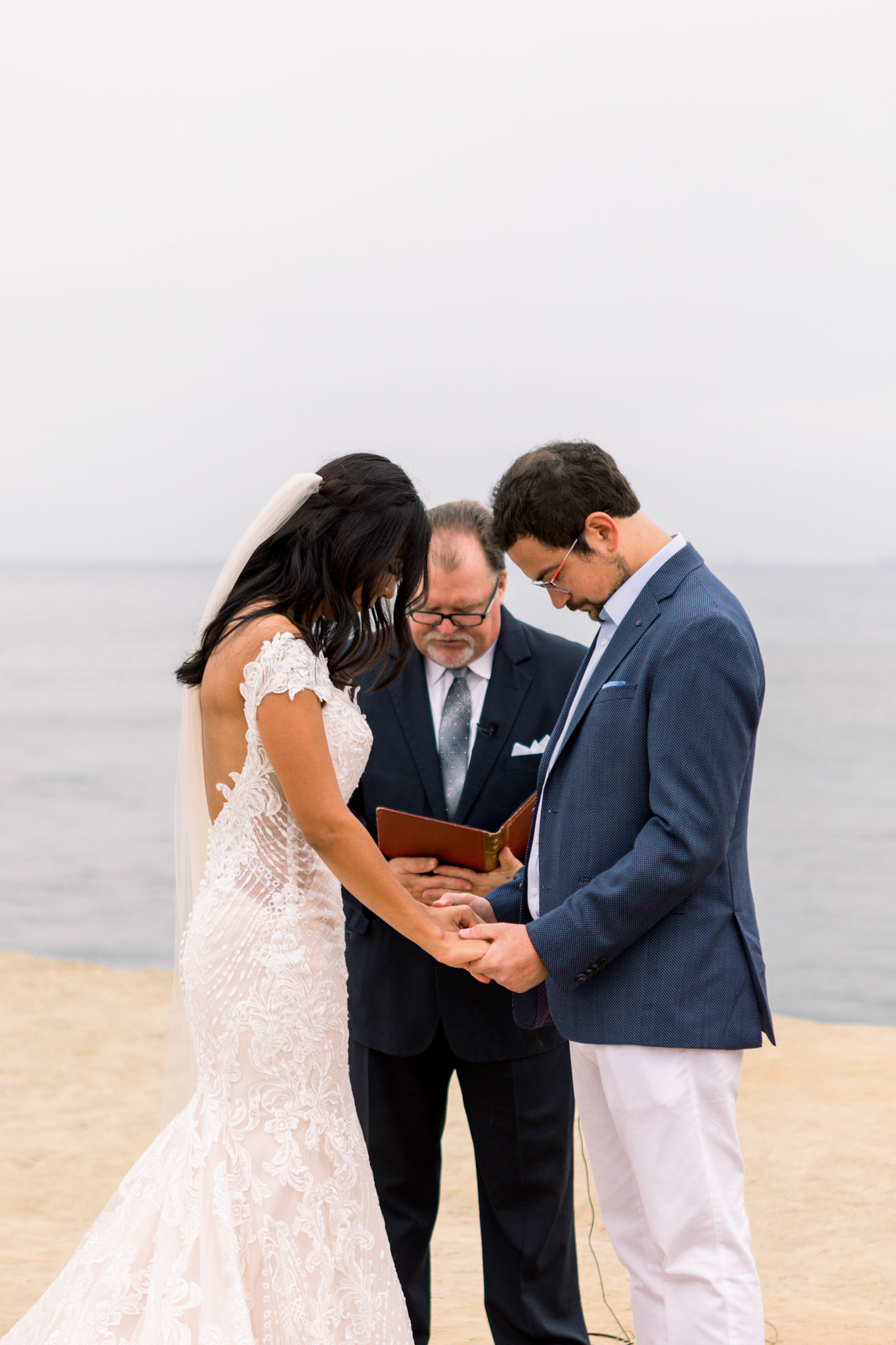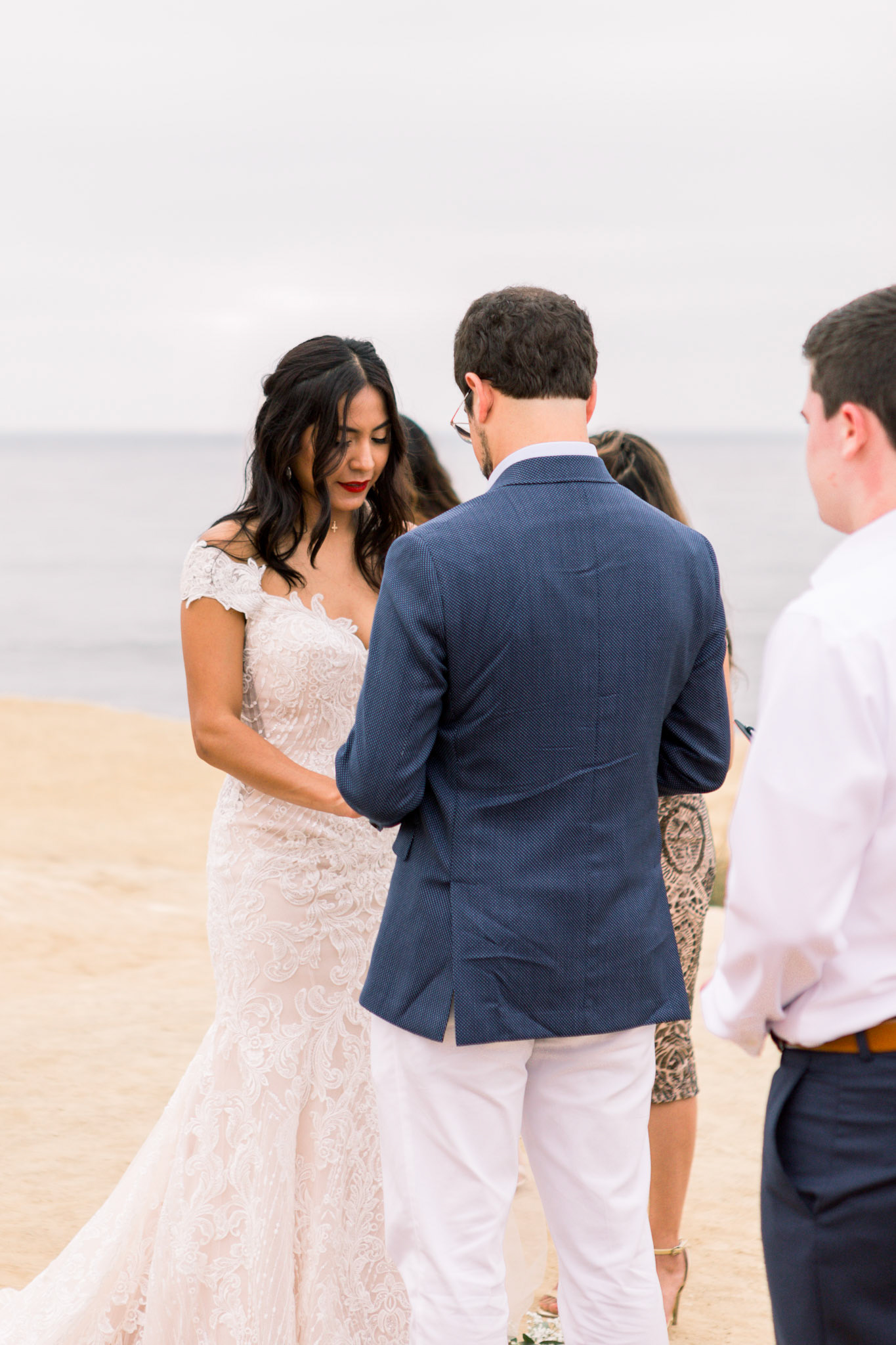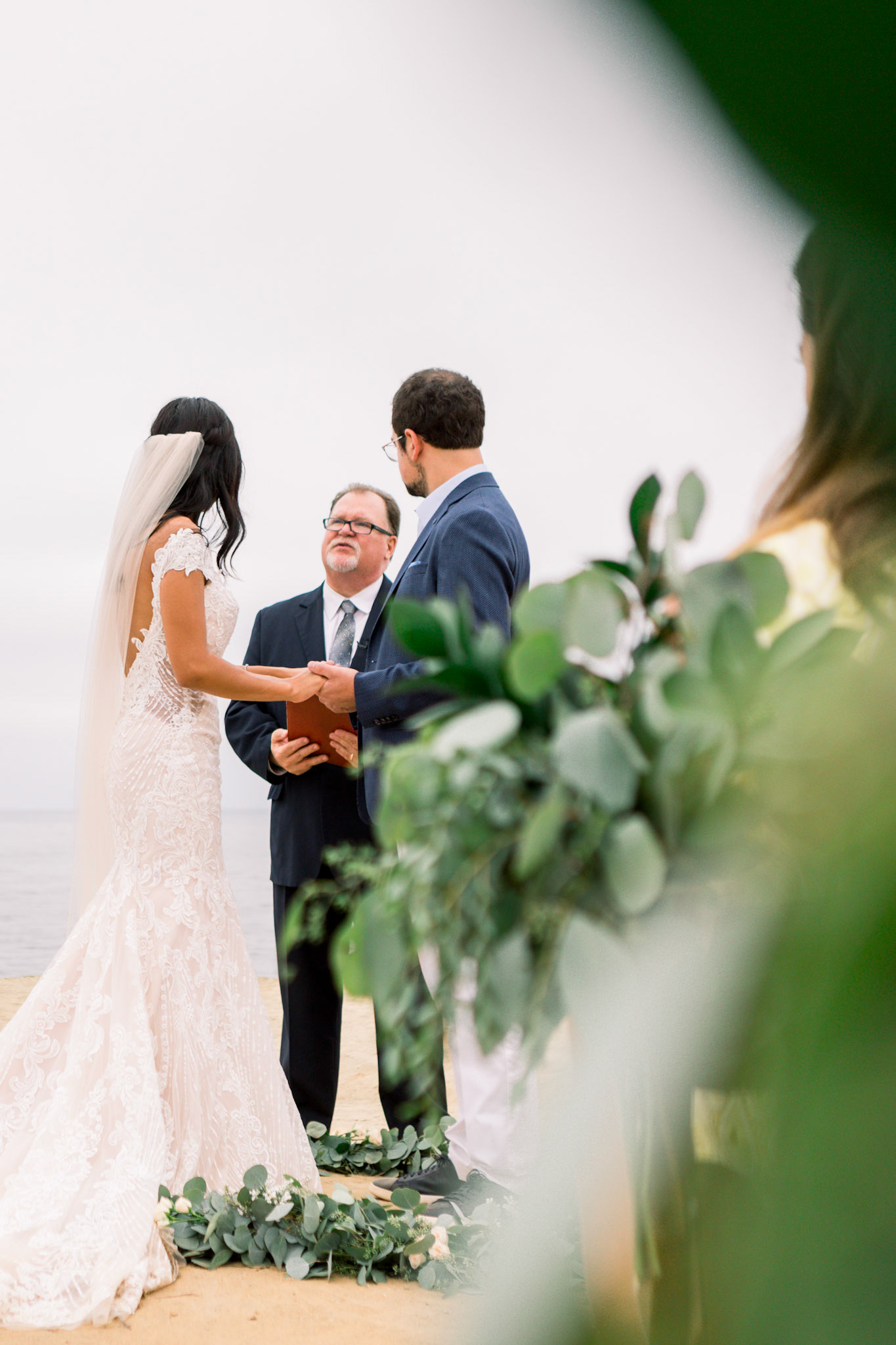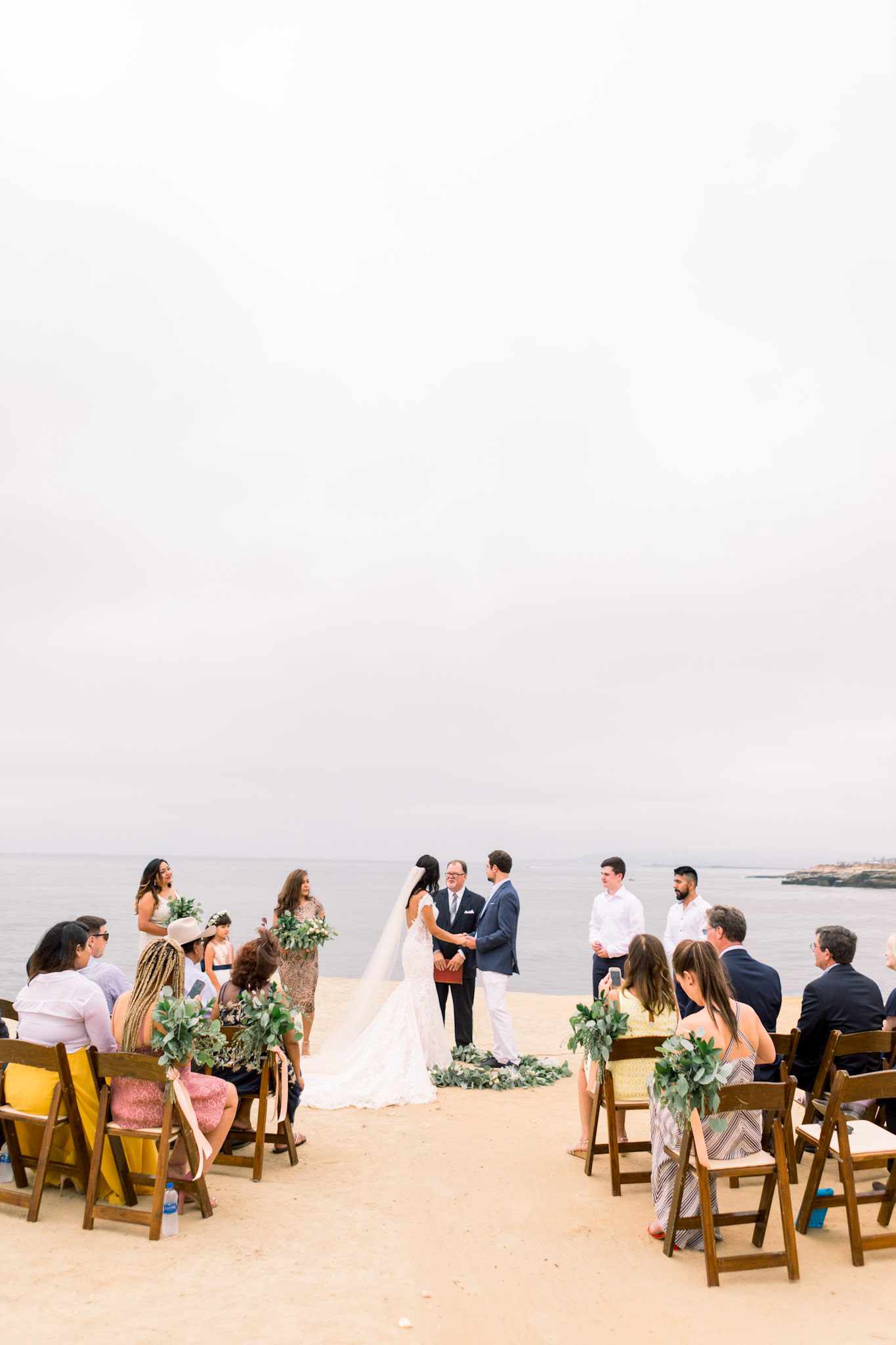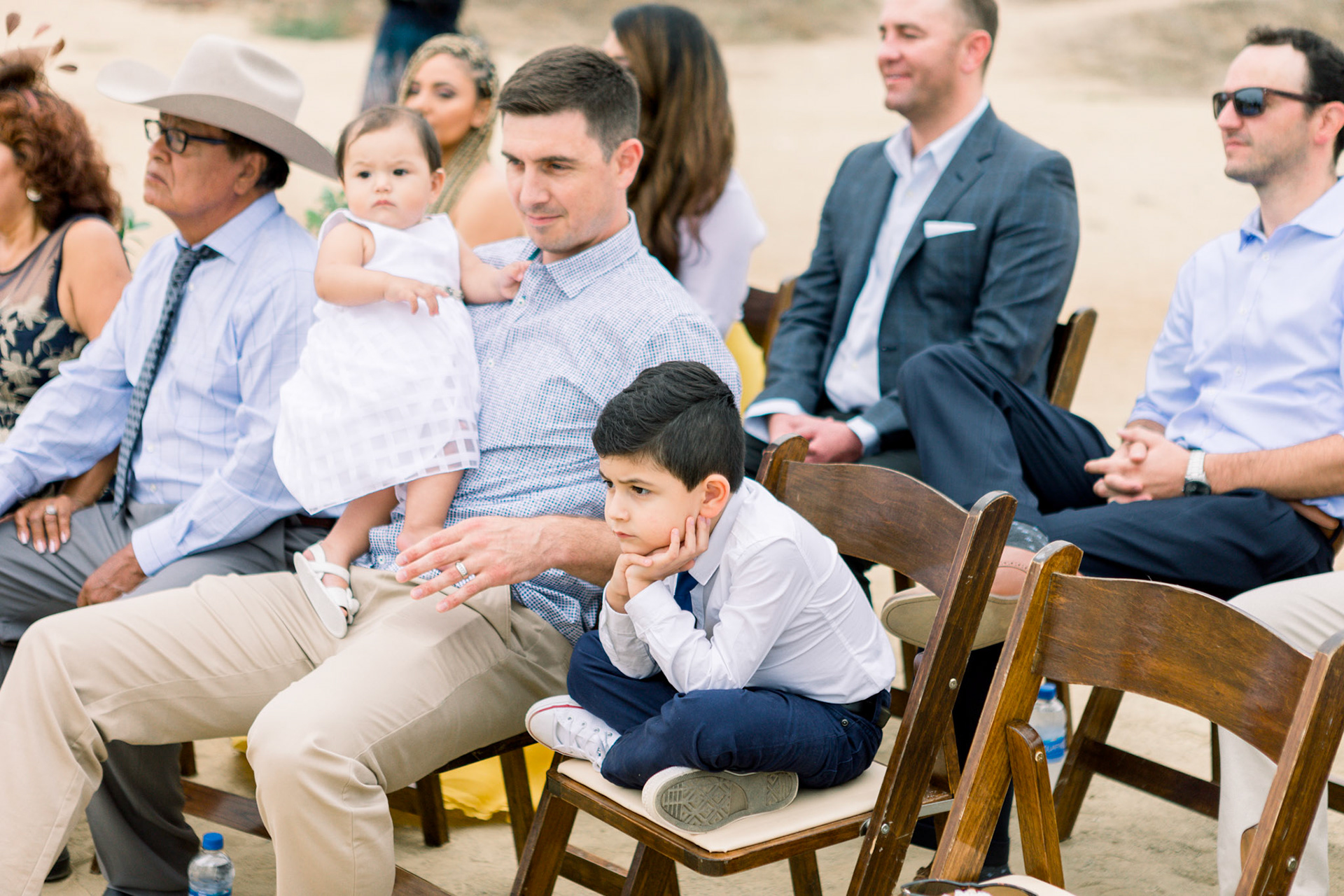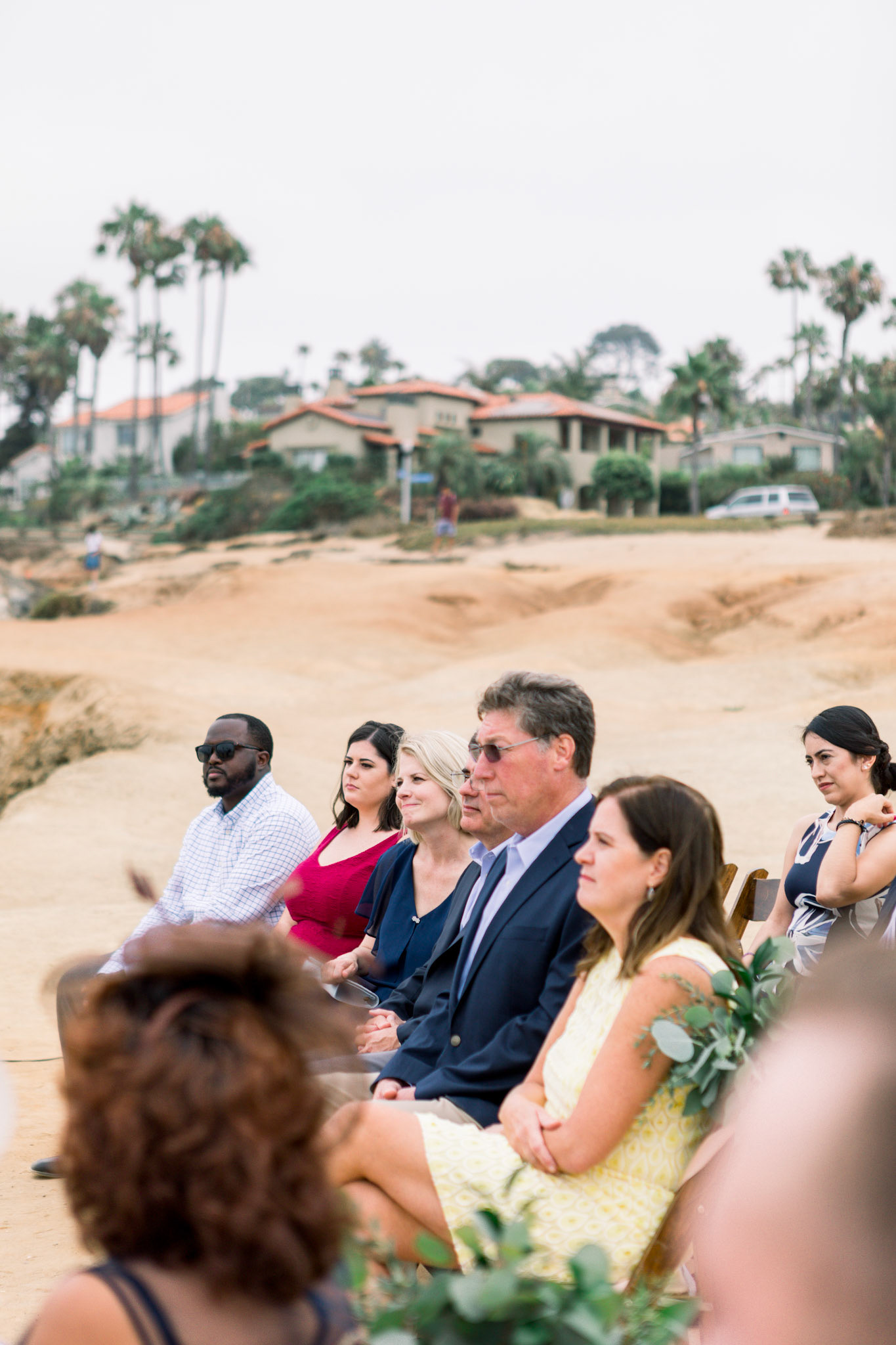 Some couples don't want kids at weddings, but I actually like photographing their reactions!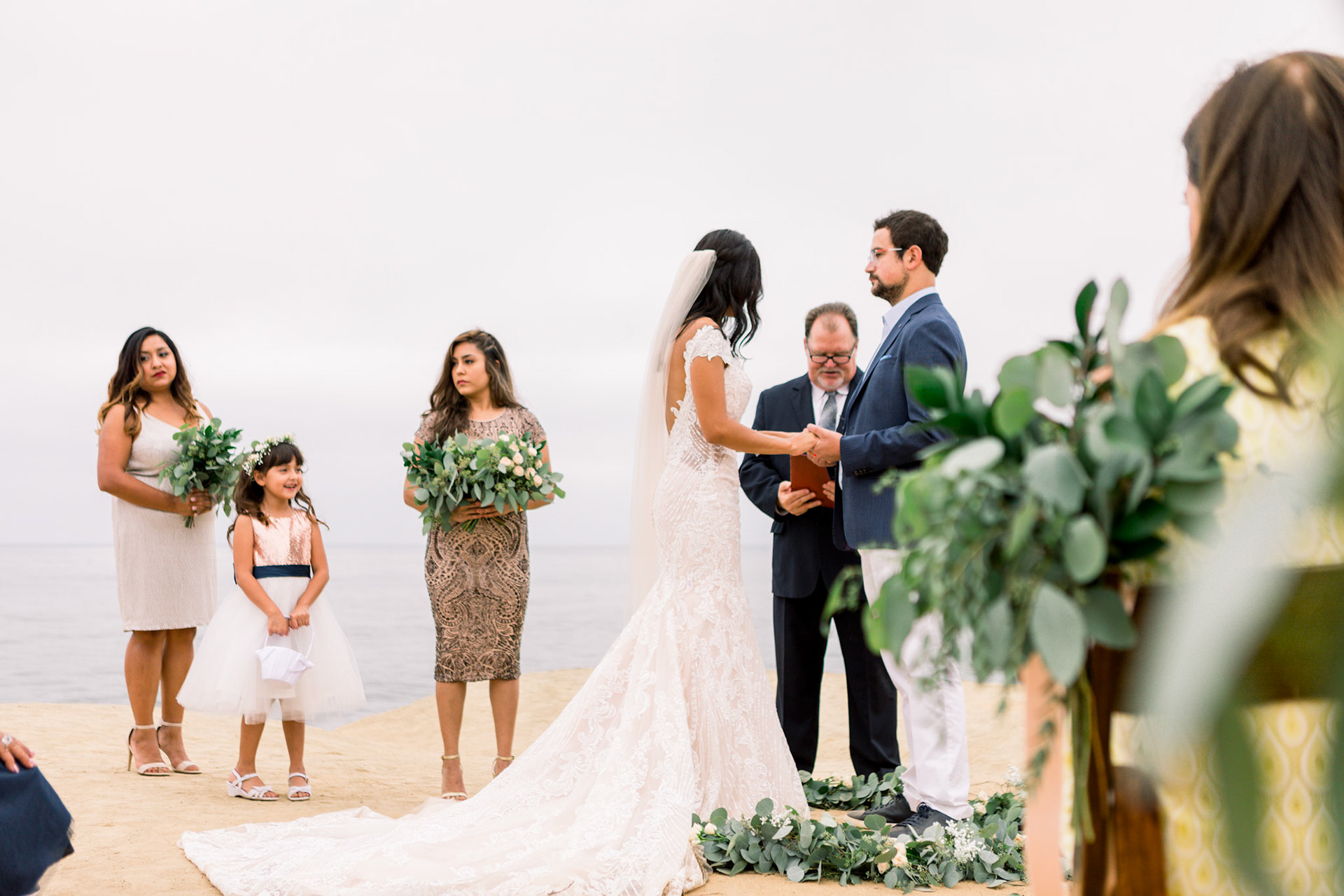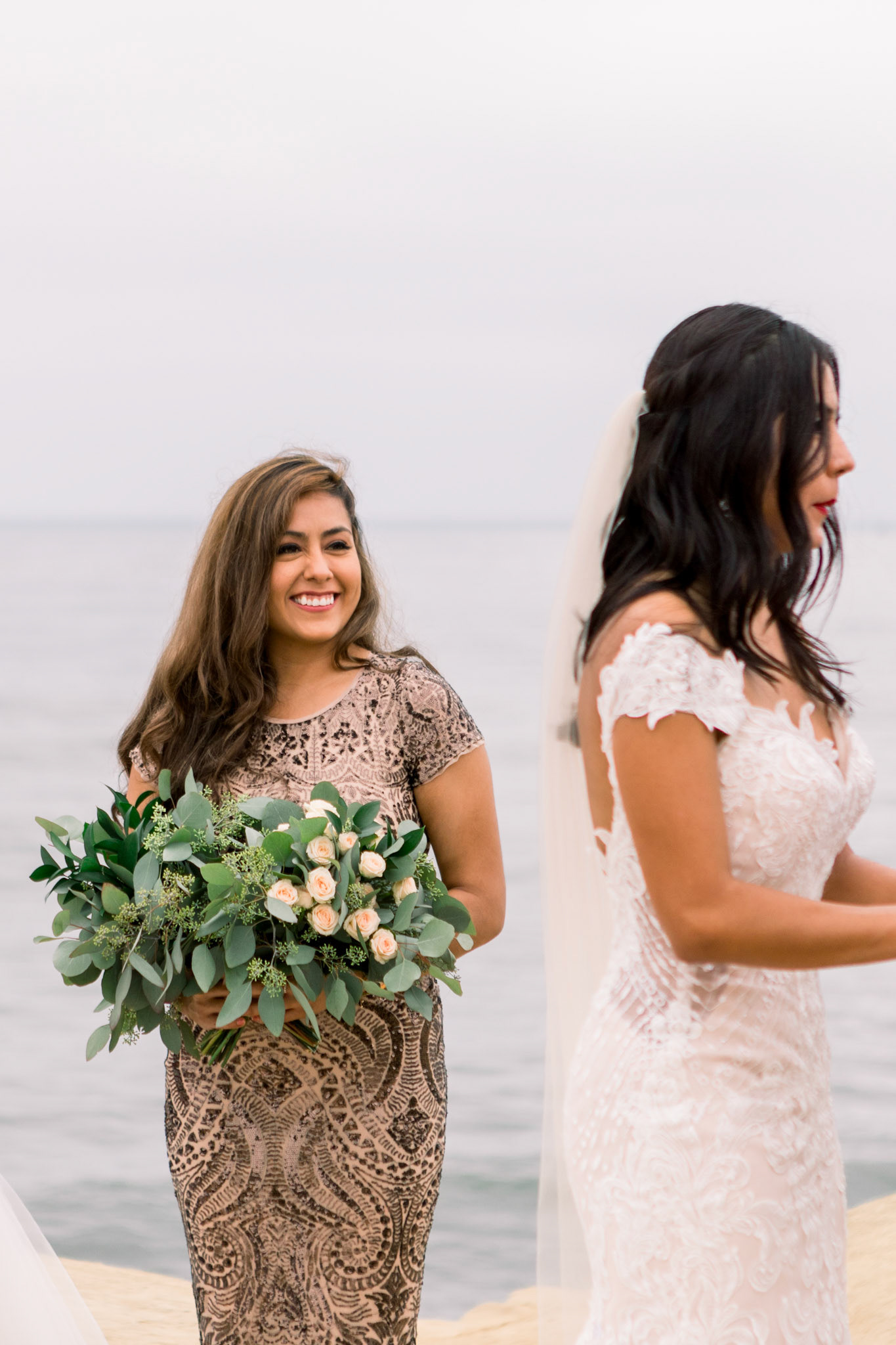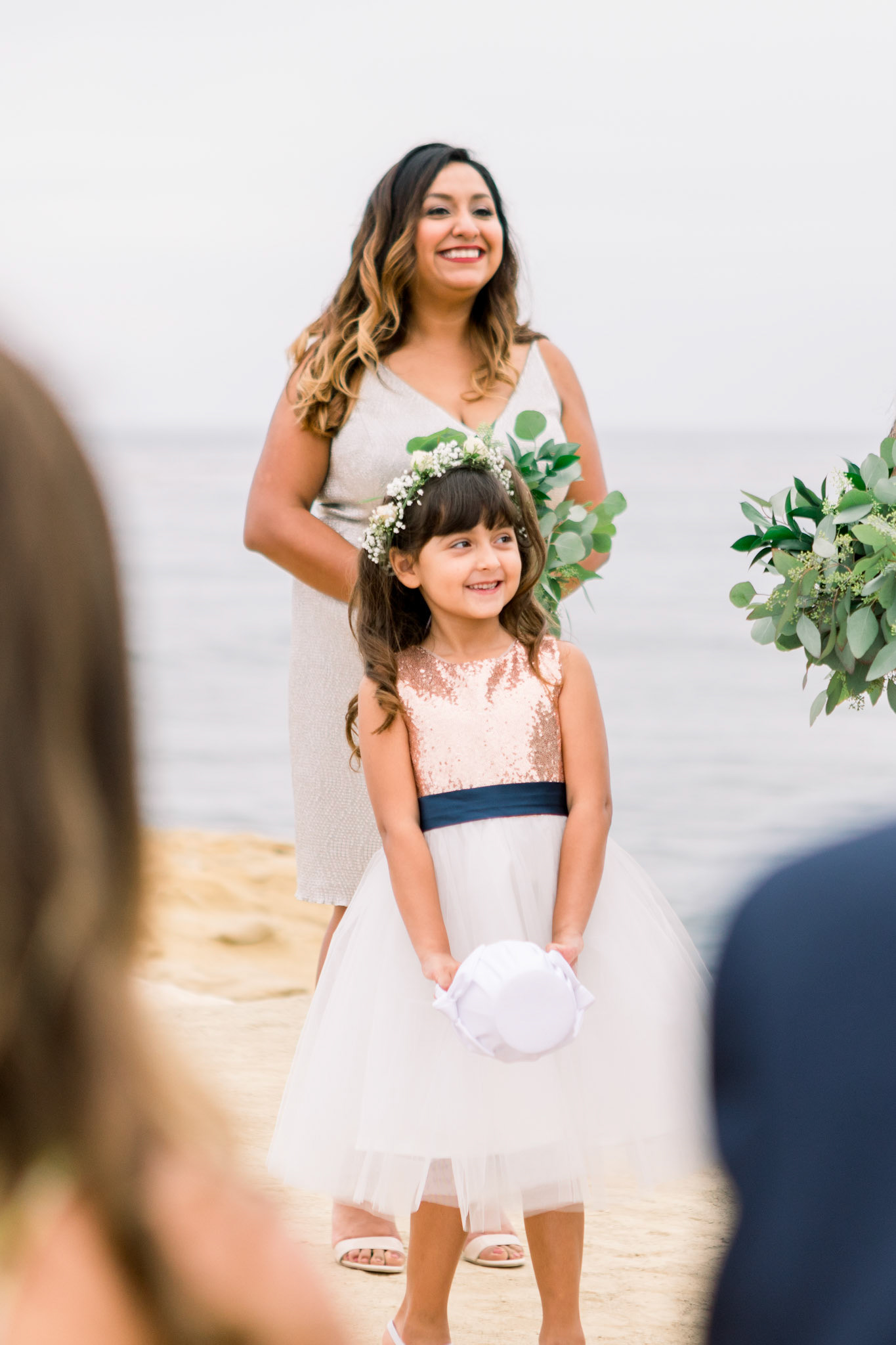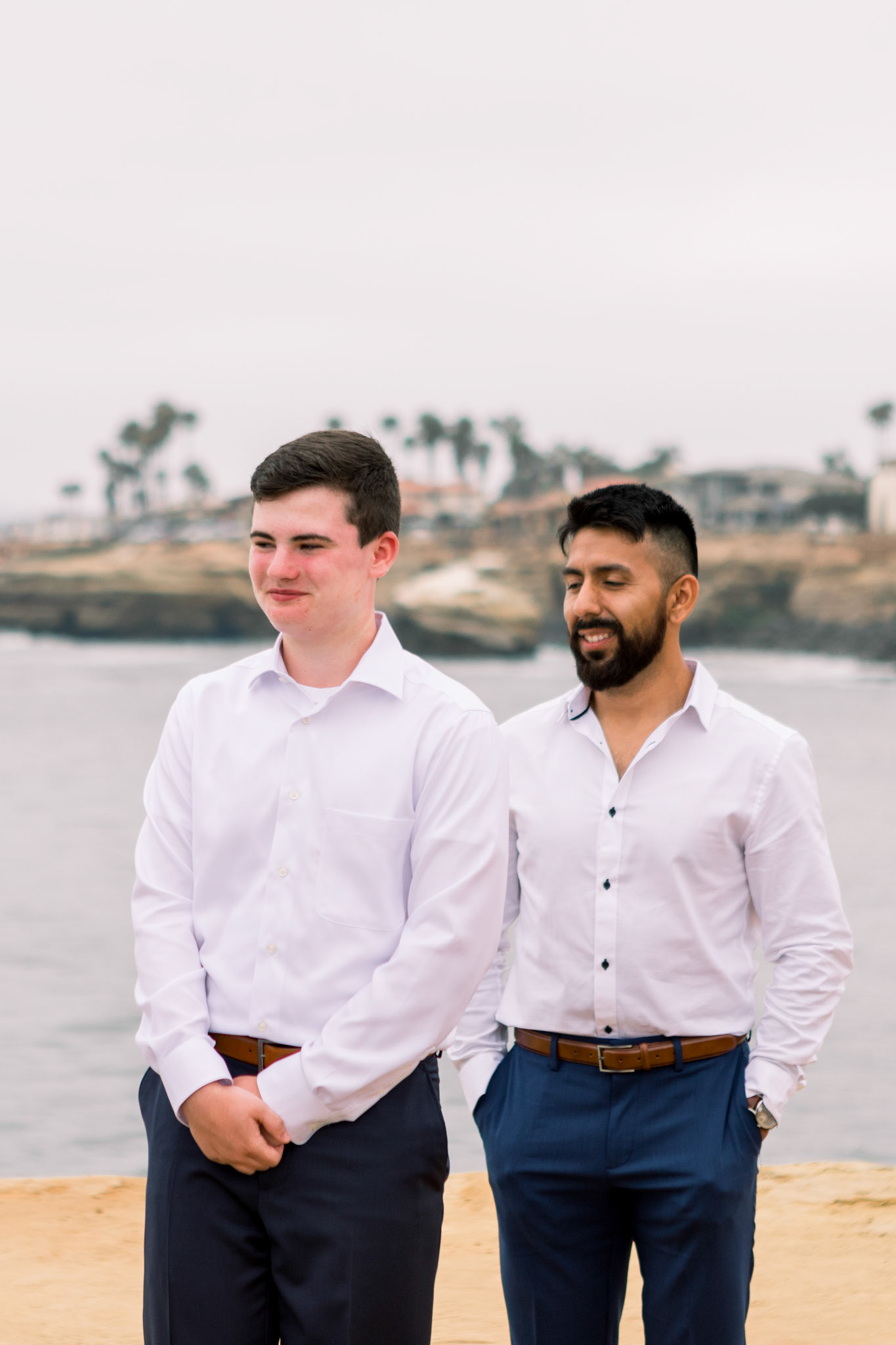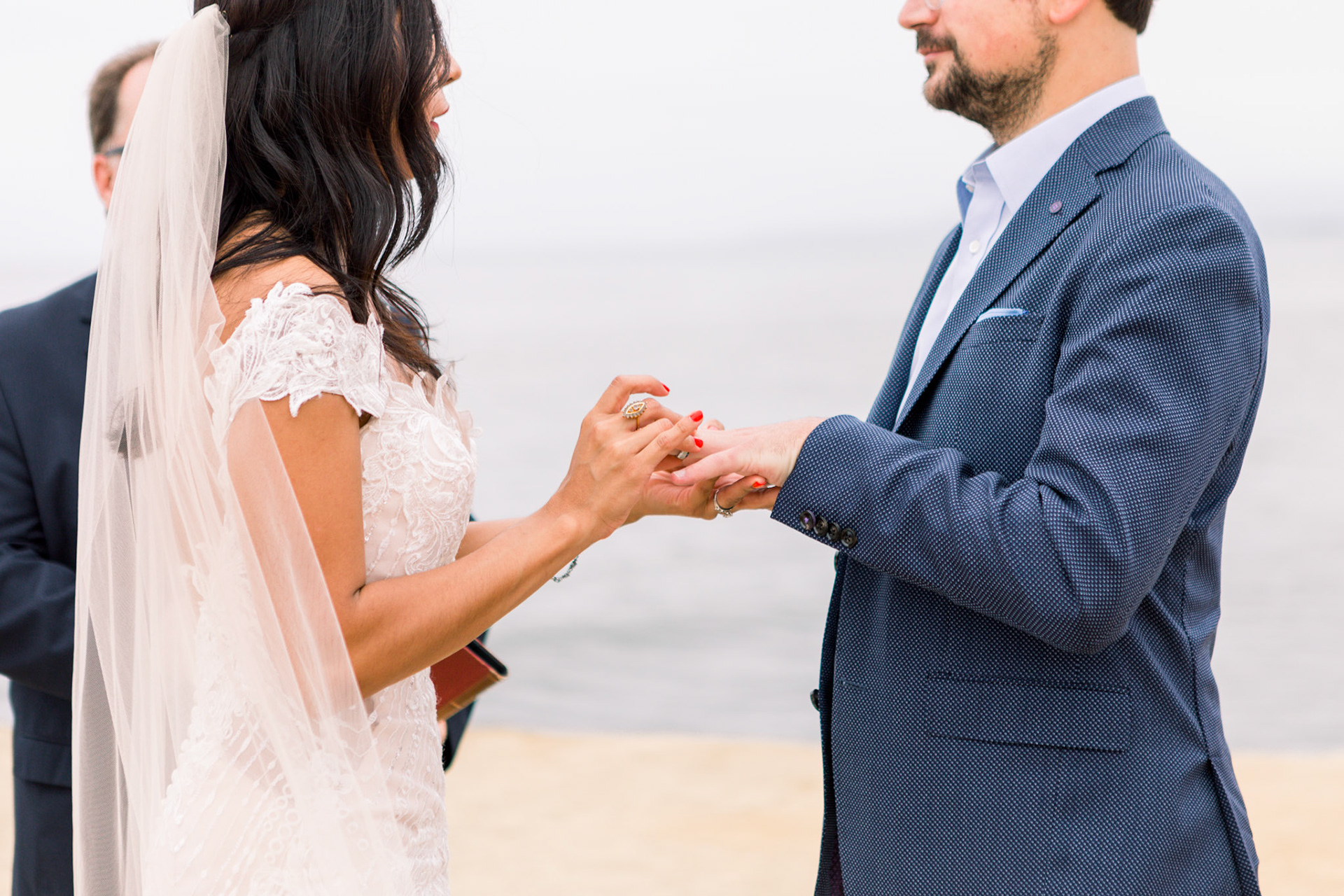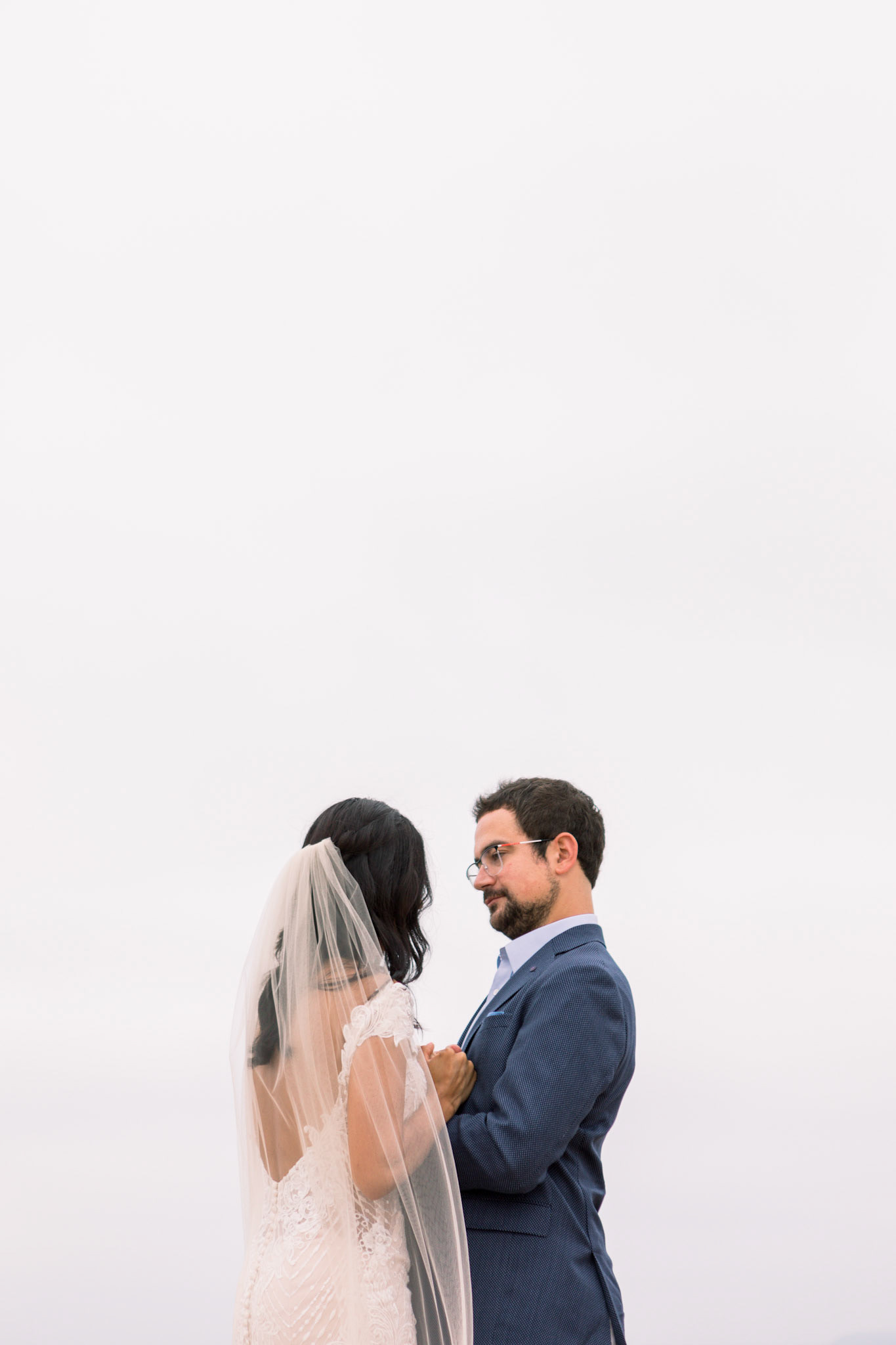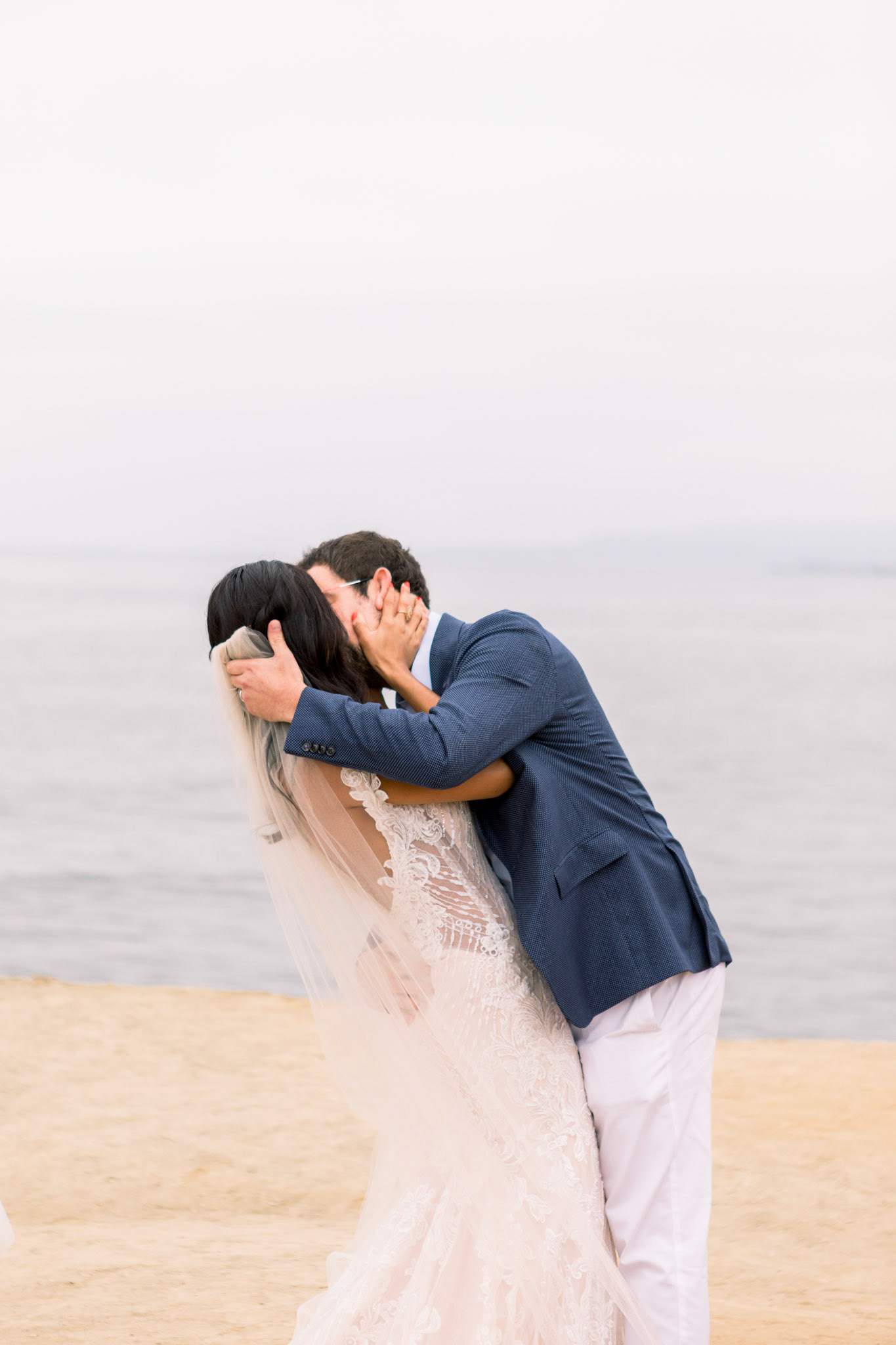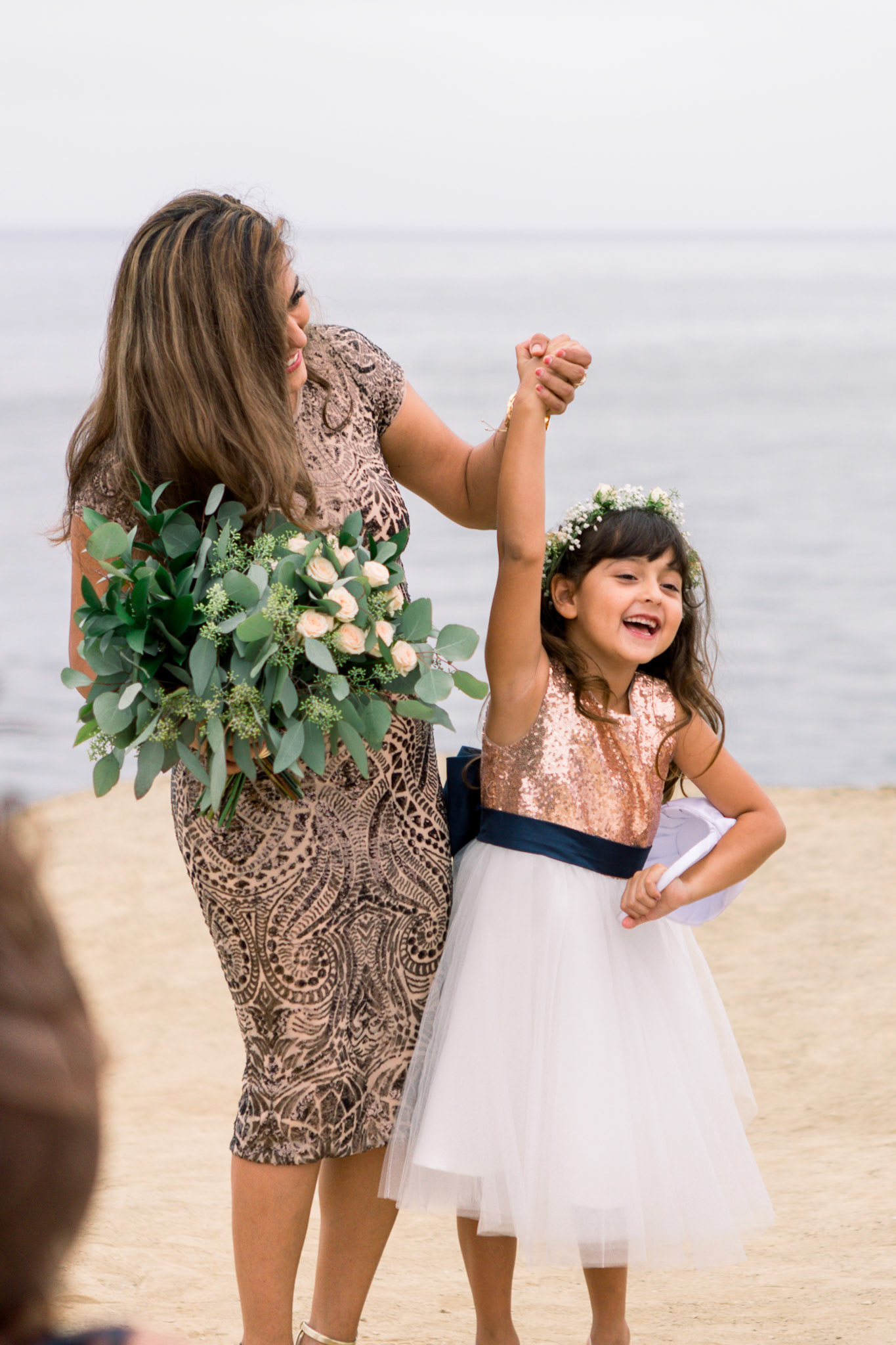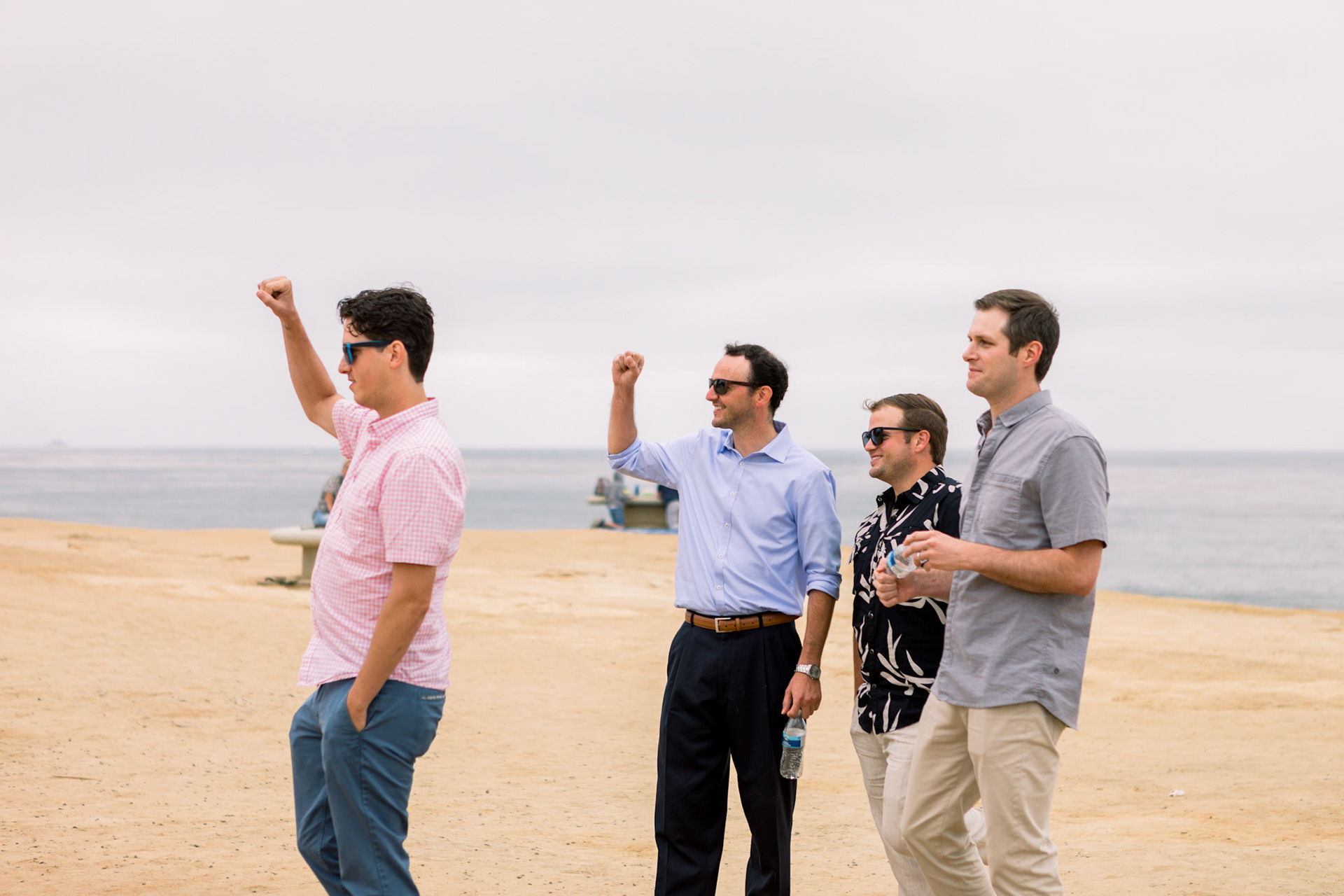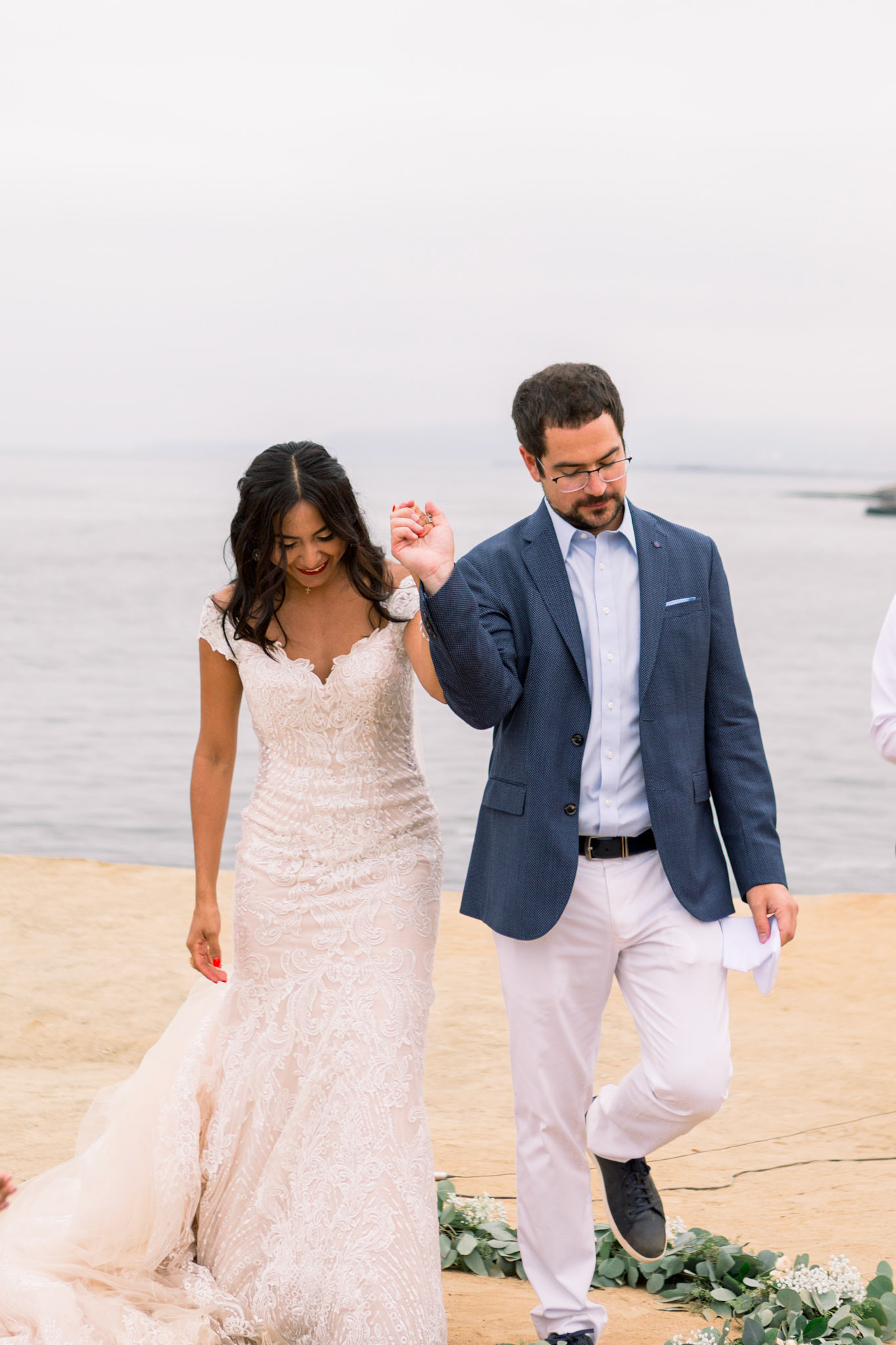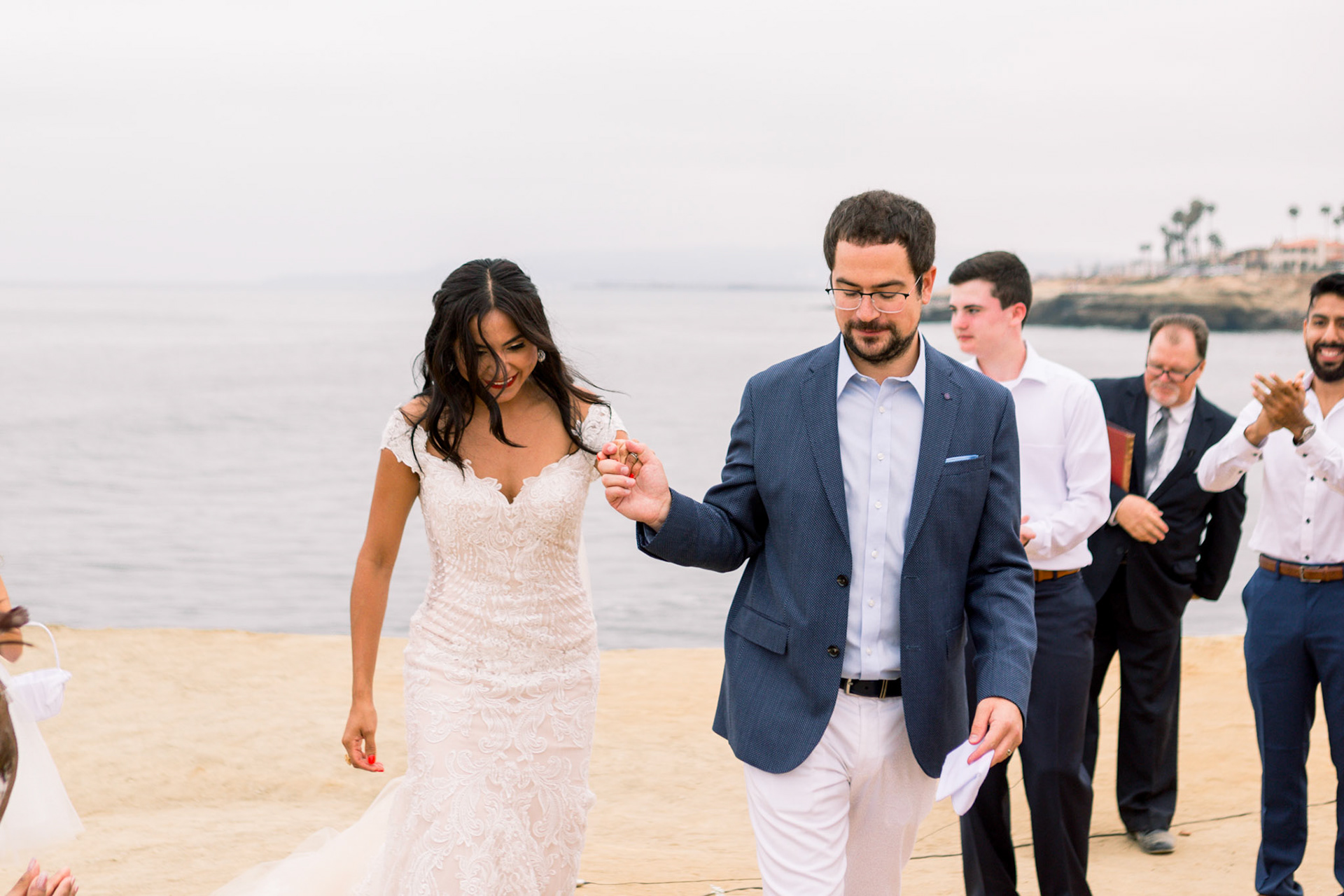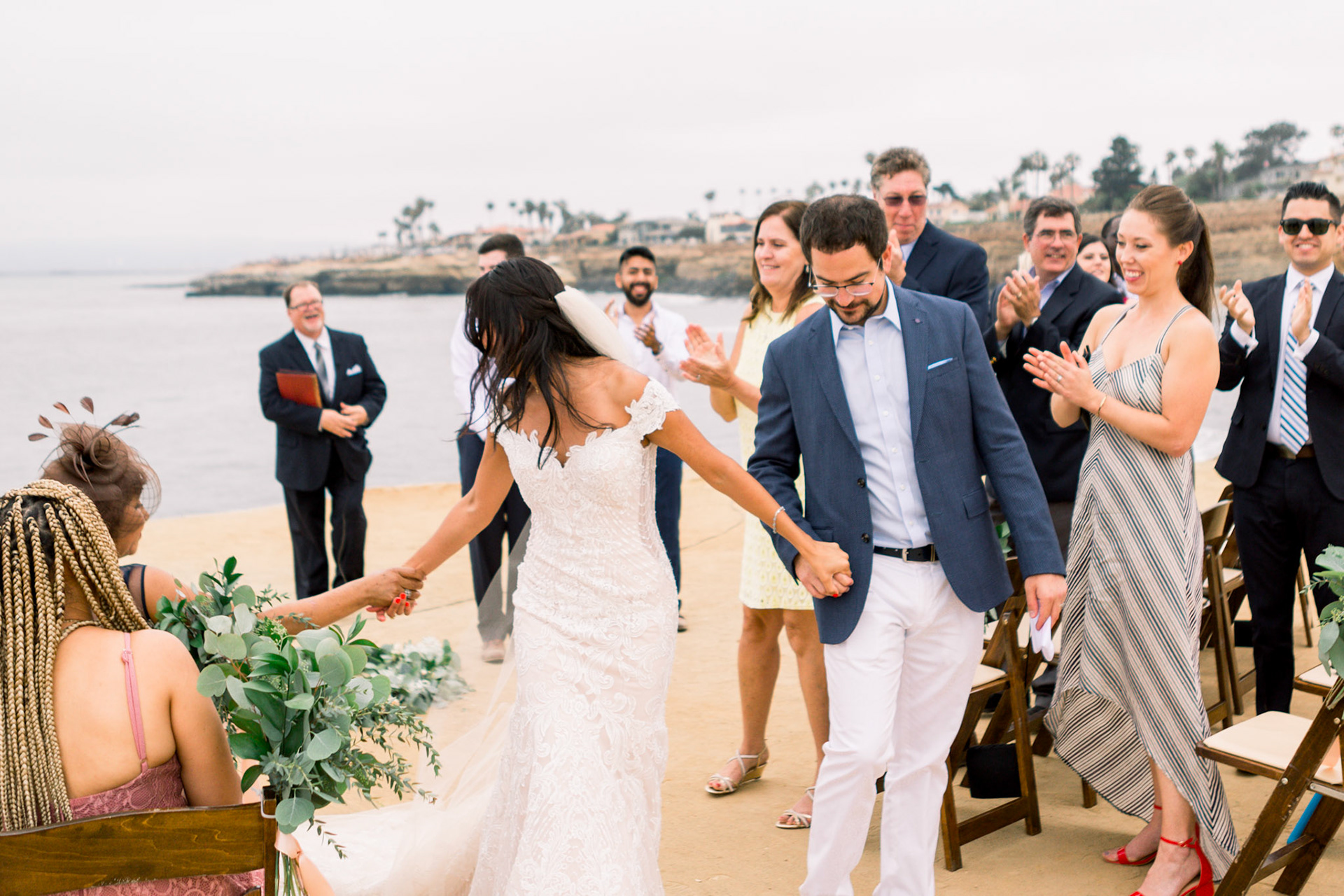 I thought it was so sweet that Thabita's mom grabbed her hand as the couple walked down the aisle after the ceremony. It was such a tender moment, and you can tell Mom was super happy for her daughter and new son-in-law.