California hardly rains. So when it rains on your wedding day, you know it's extra special. Hanna and Jesse are from Phoenix, and came out to California for just the weekend to celebrate their wedding with their close friends and family.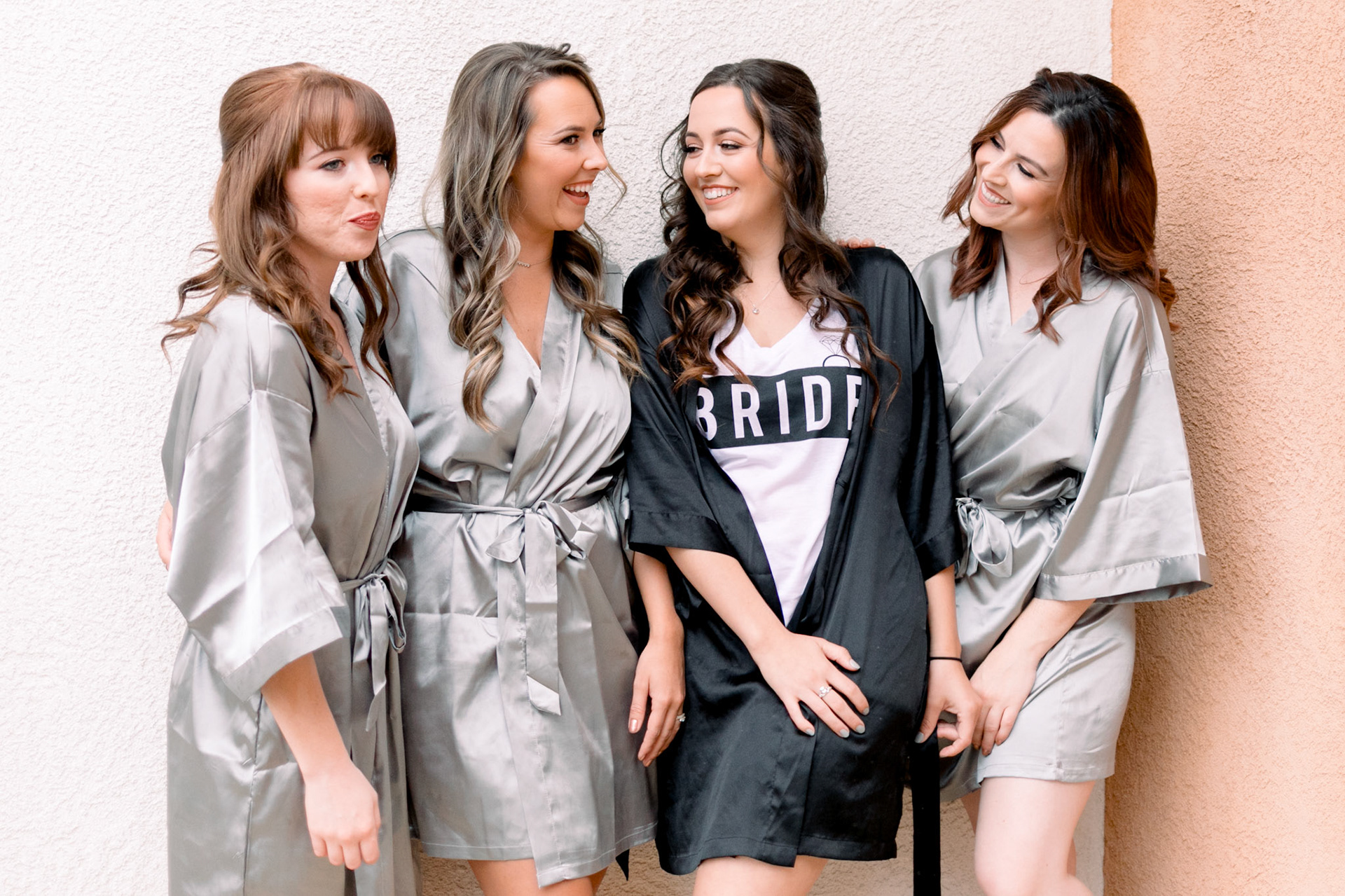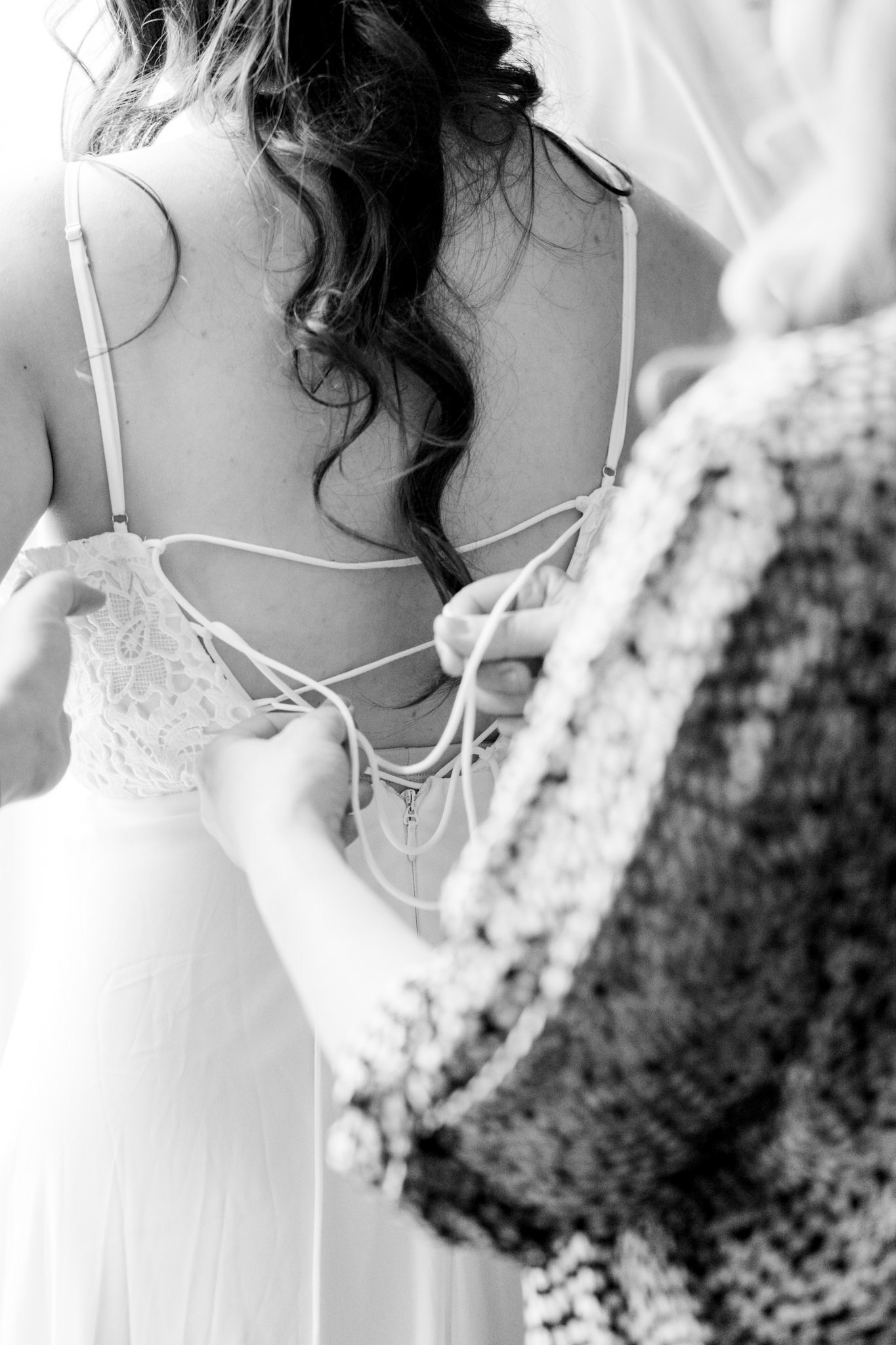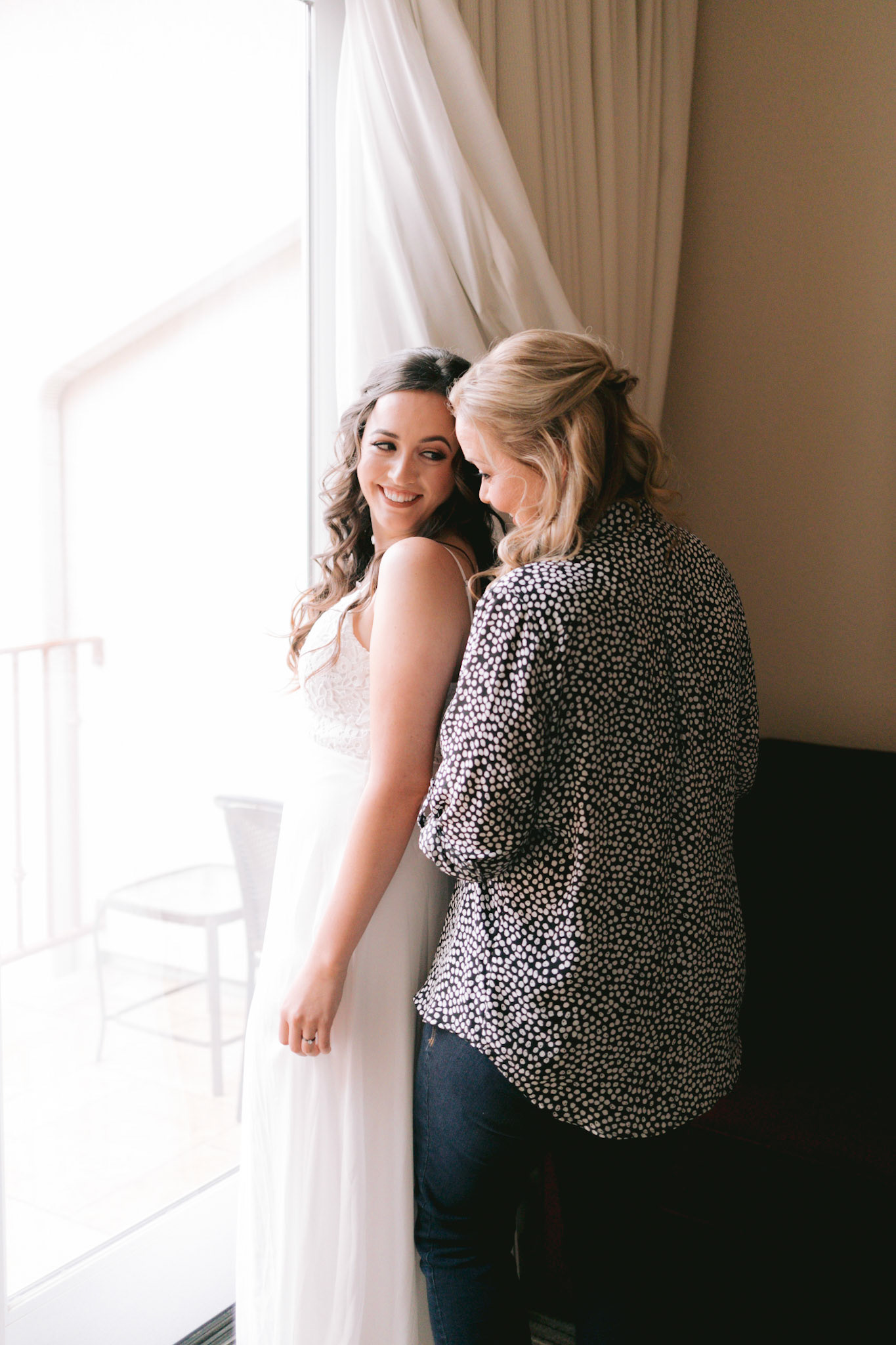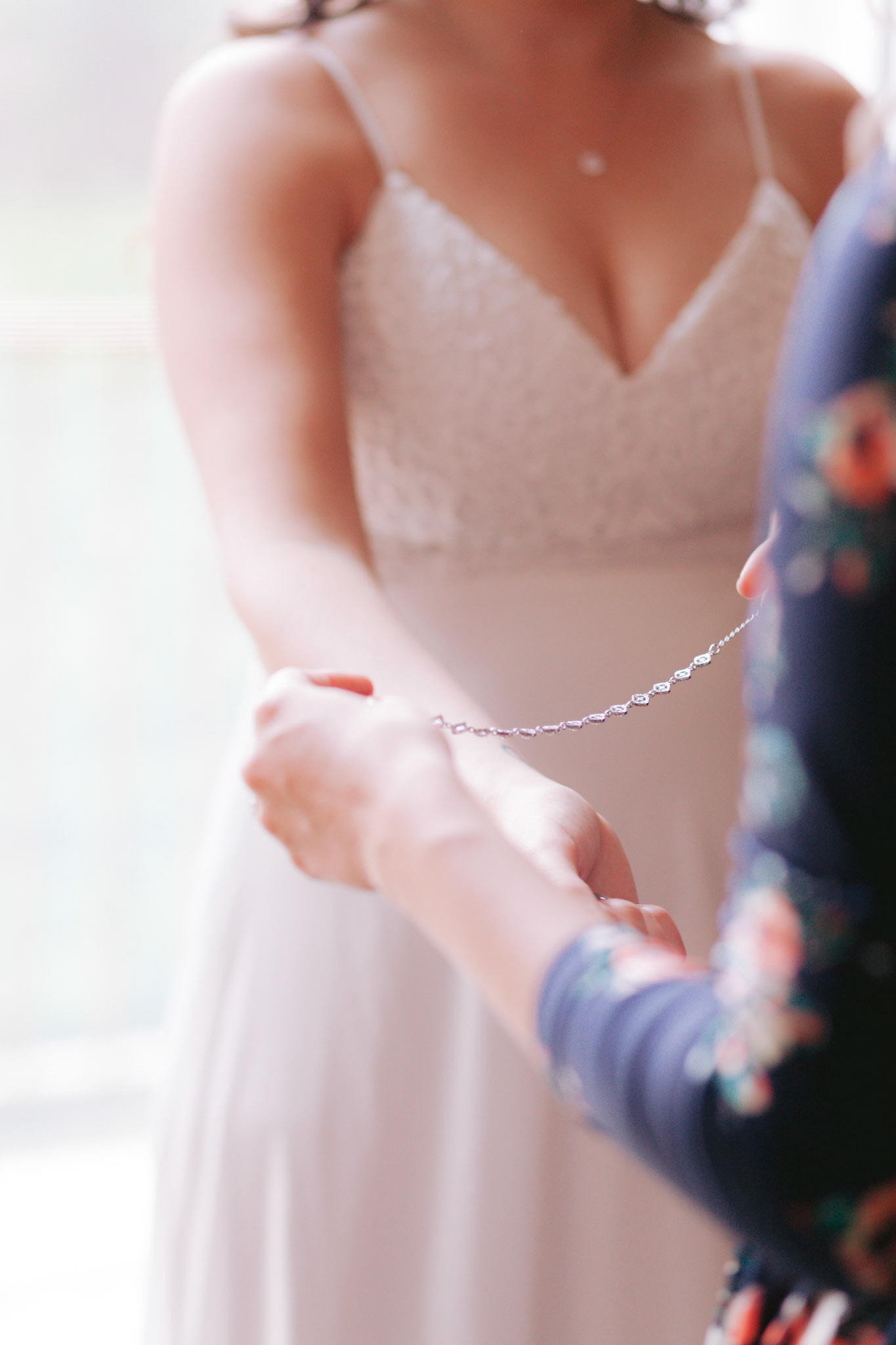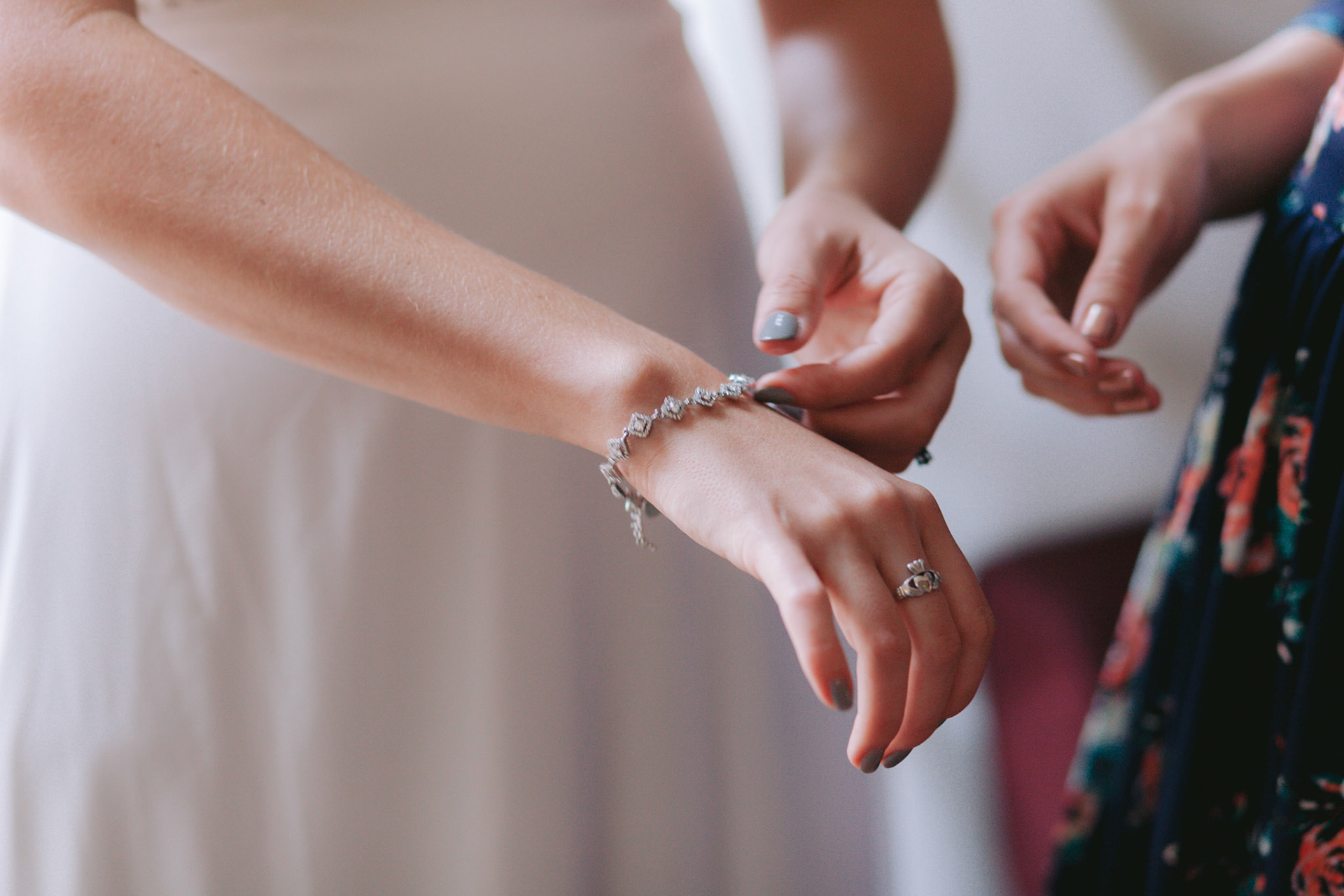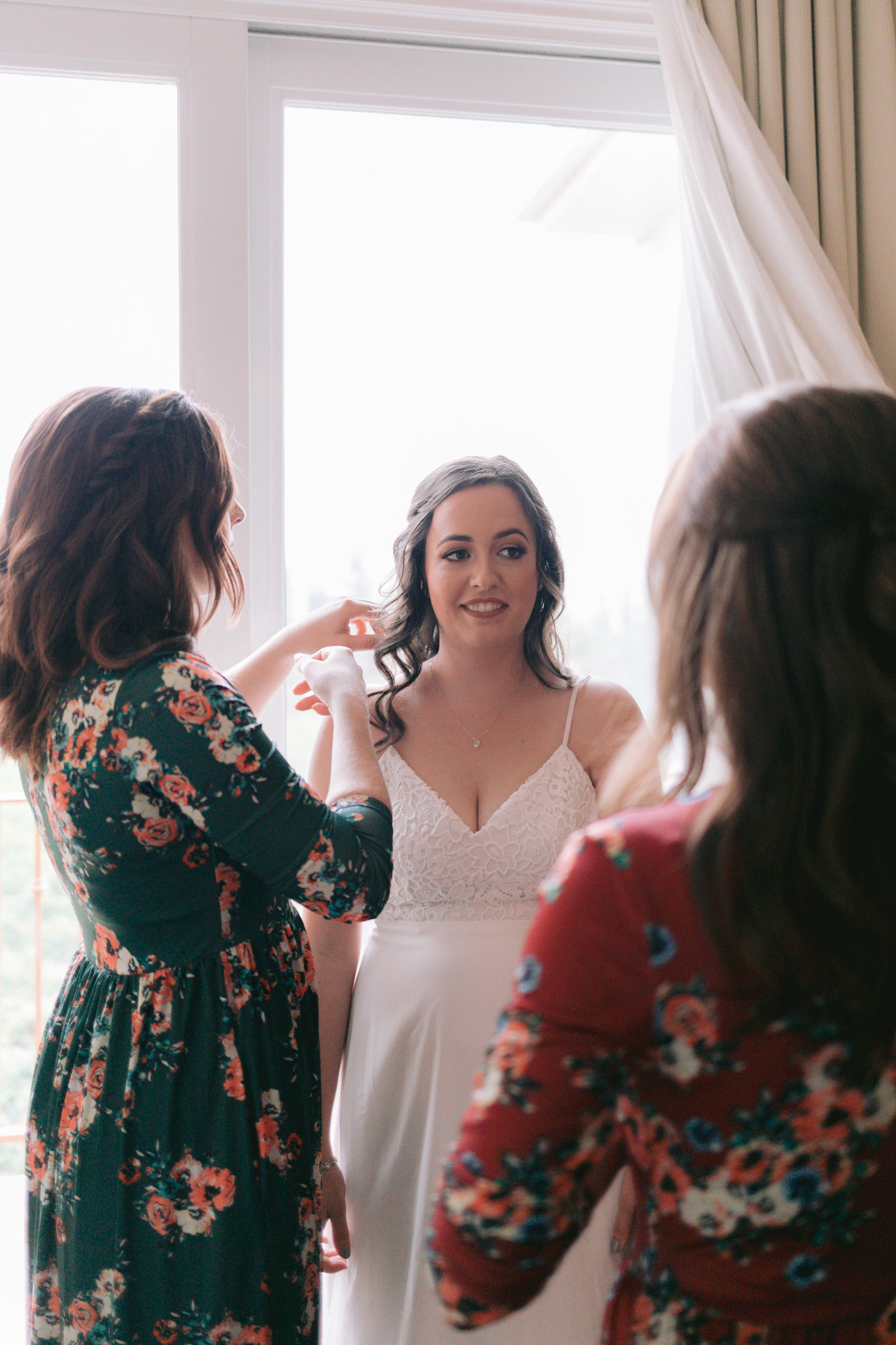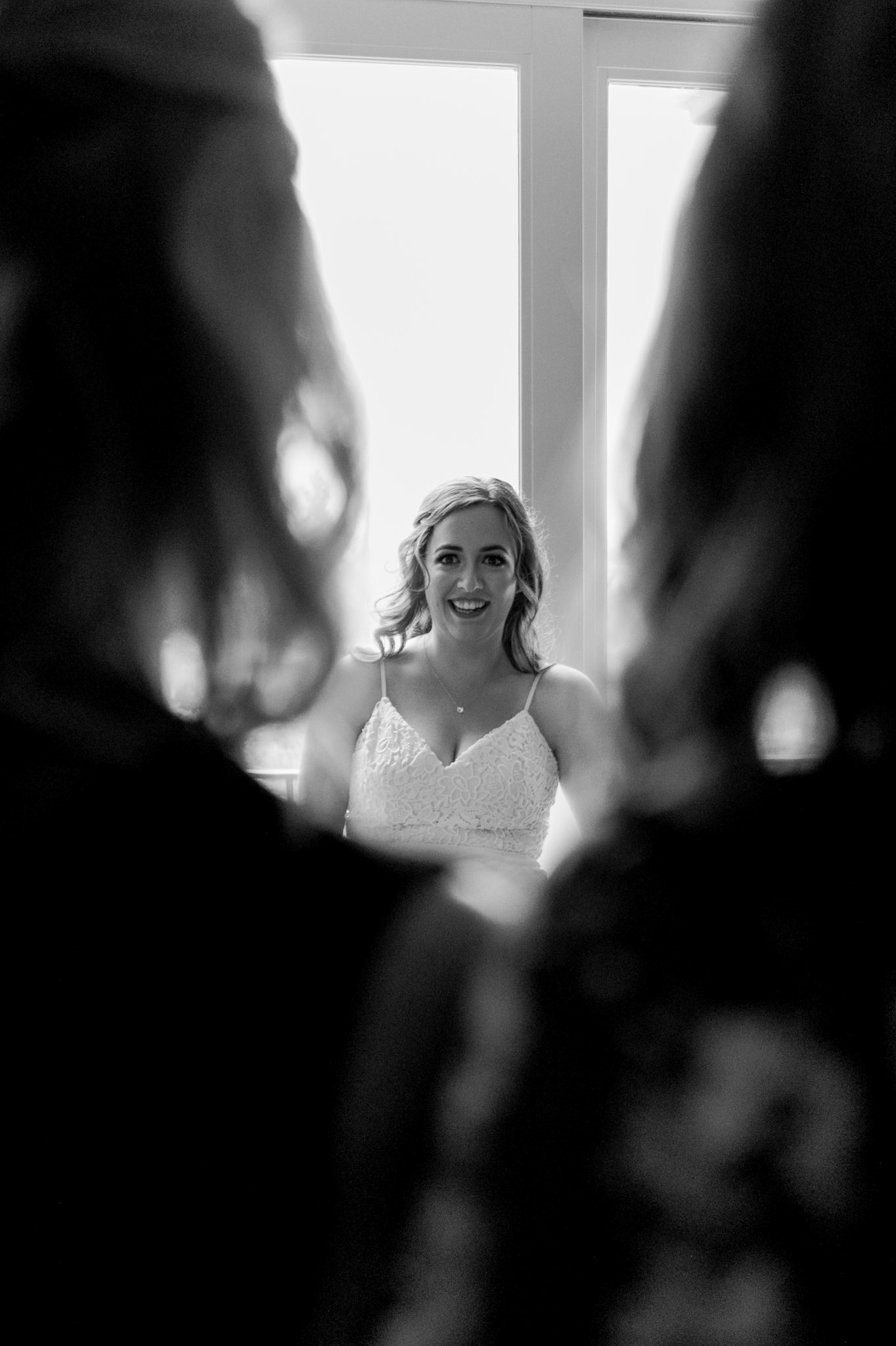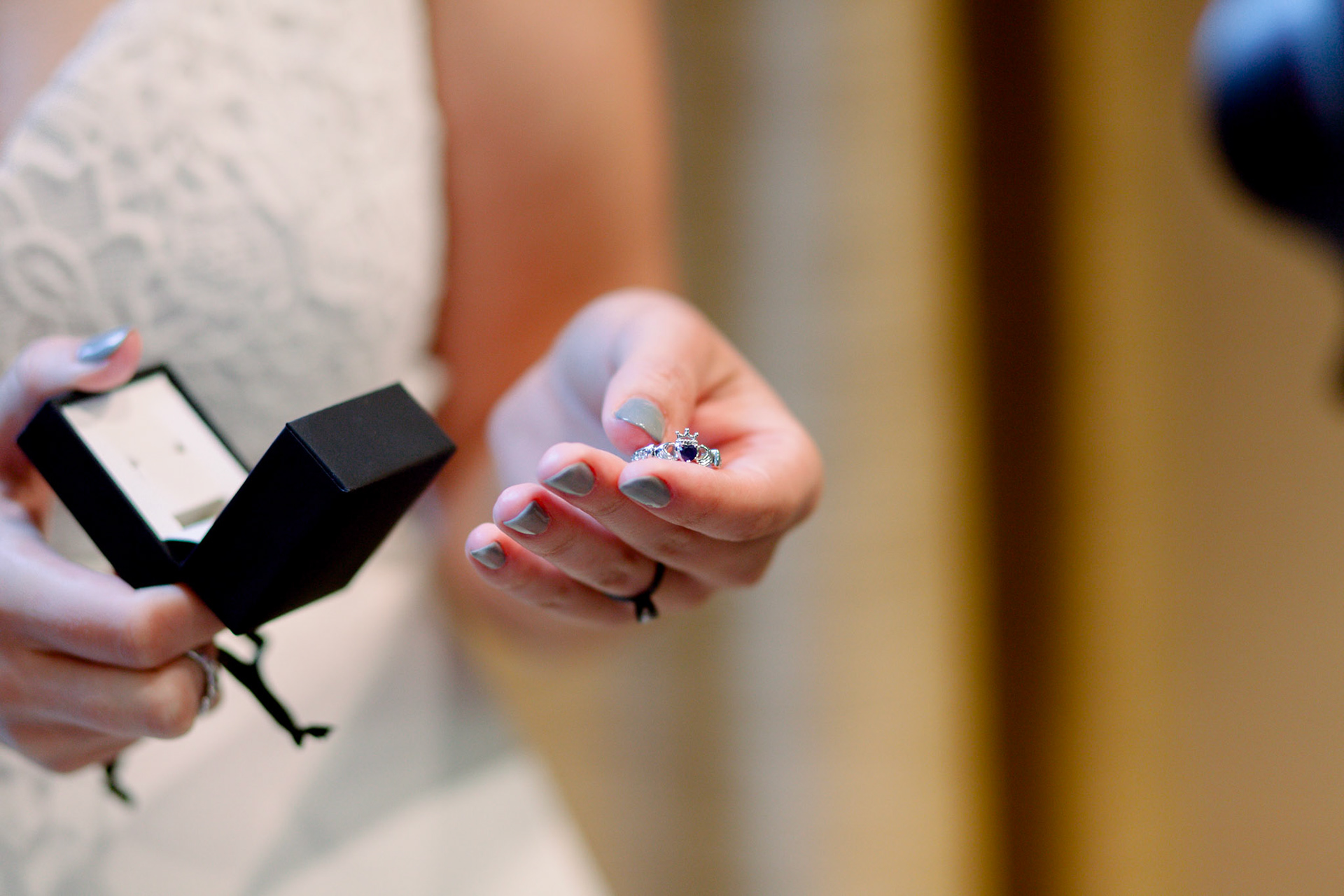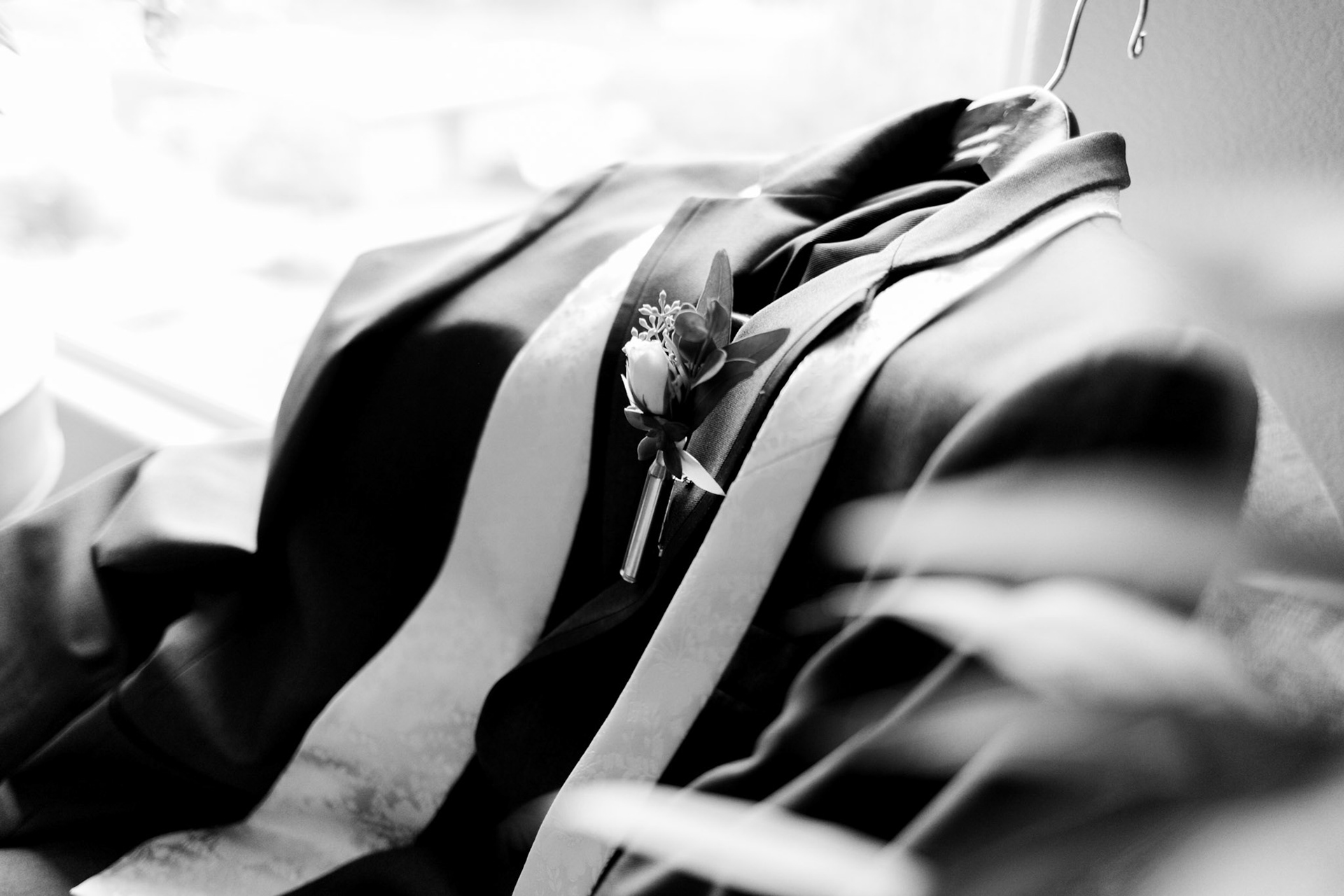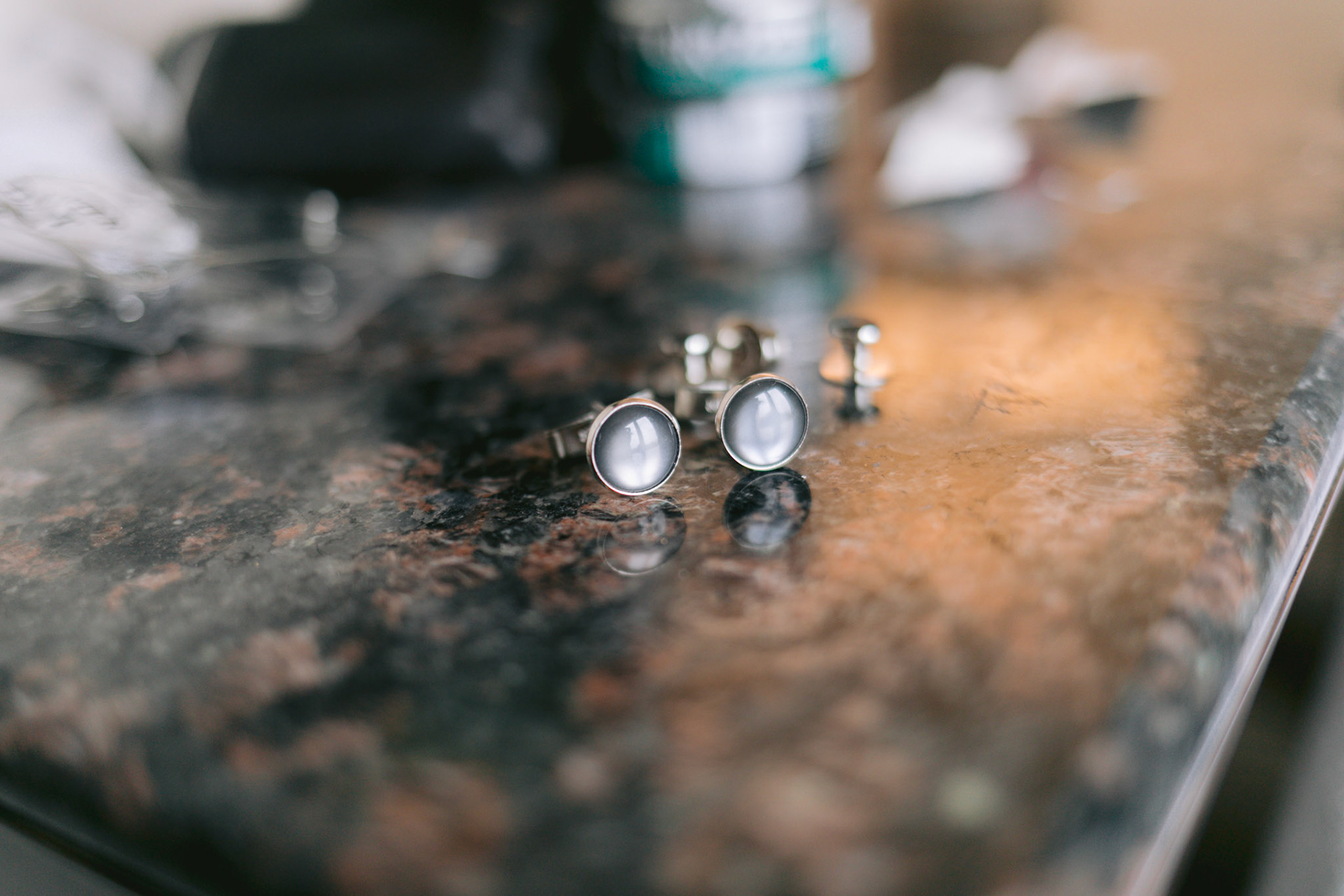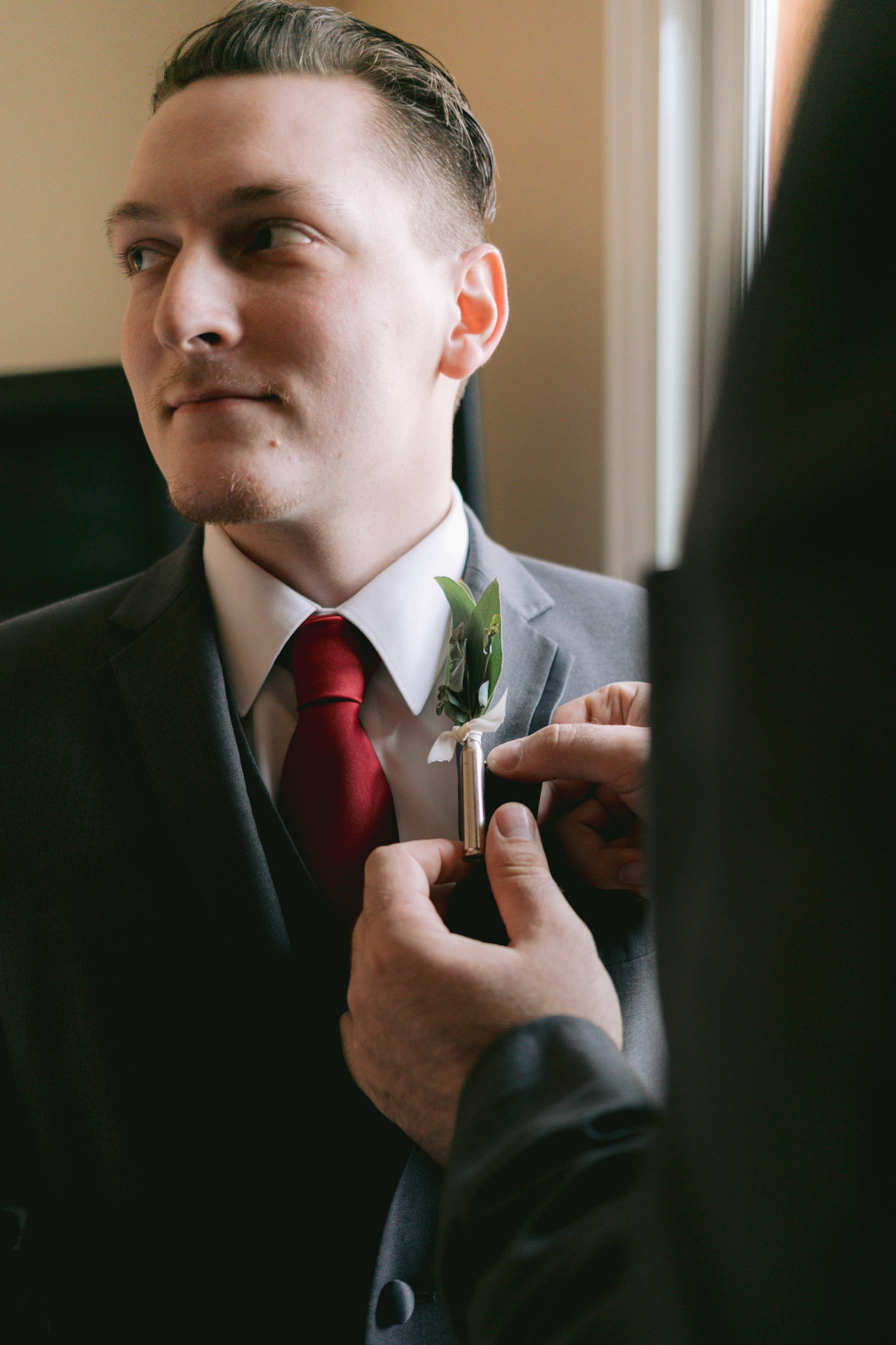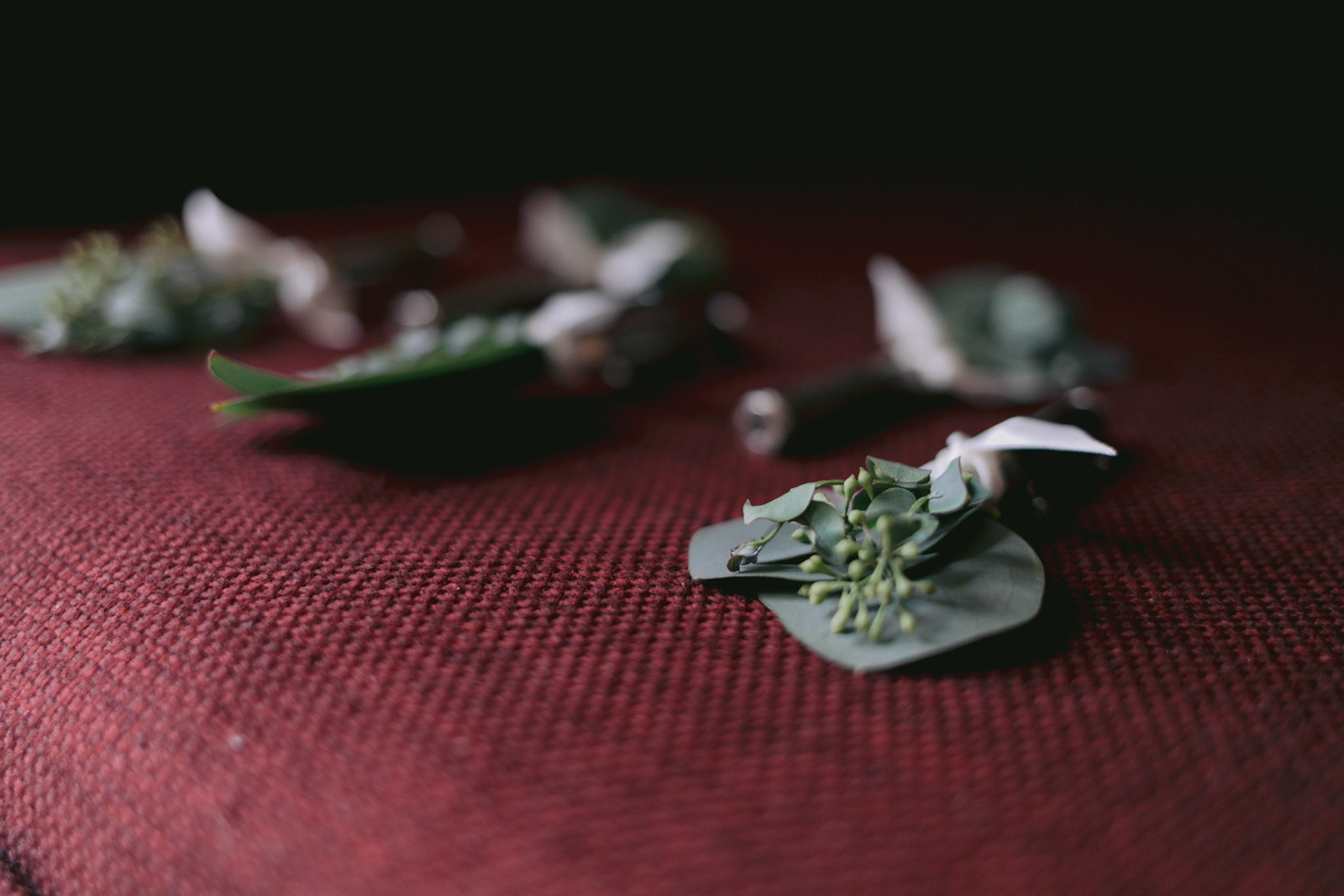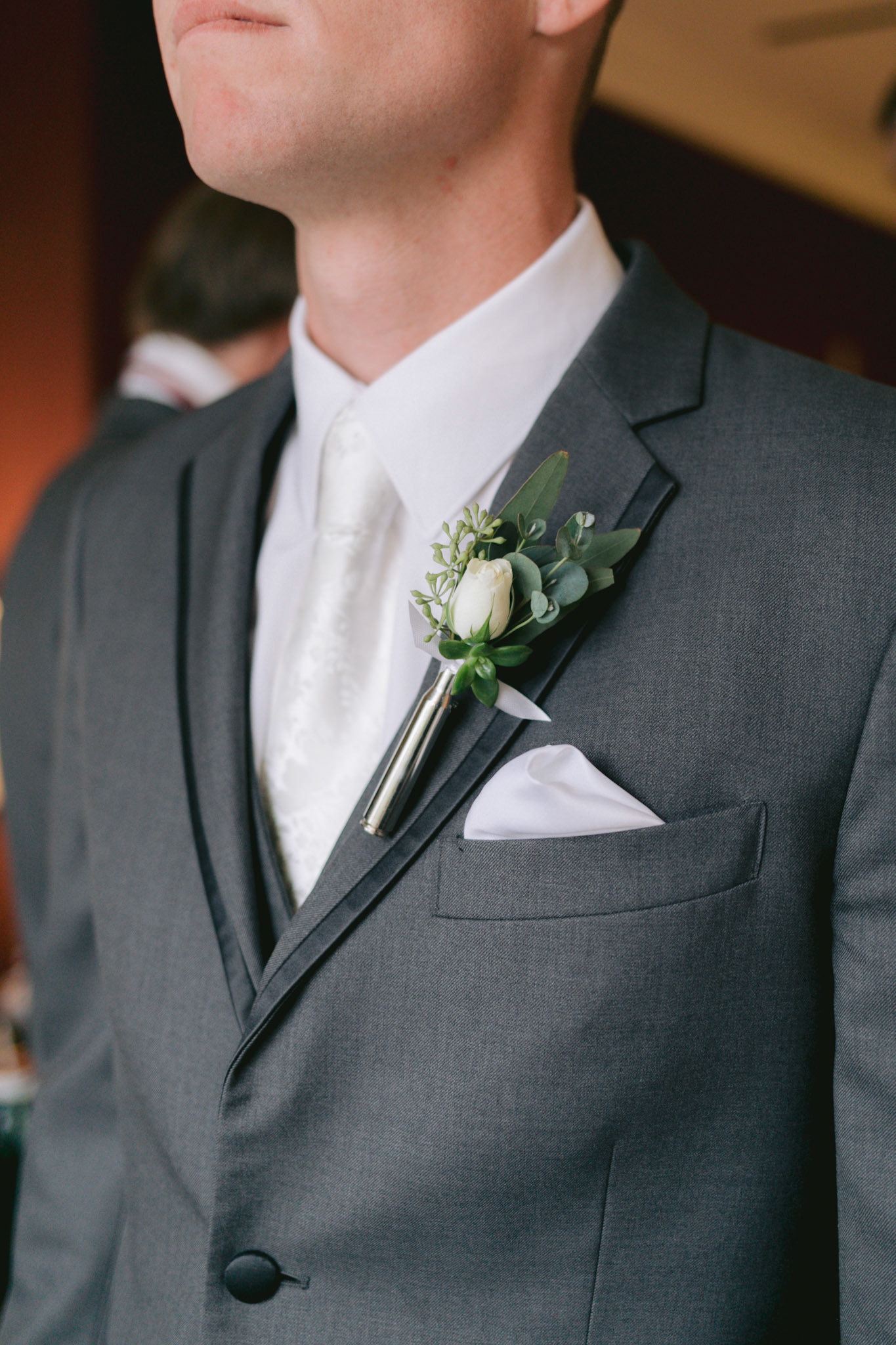 I love these boutonnieres! They didn't need to be pinned to the lapels, so it totally saved my fingers from being pricked, because let's face it, some of the grooms and groomsmen can't figure out how to put these on correctly!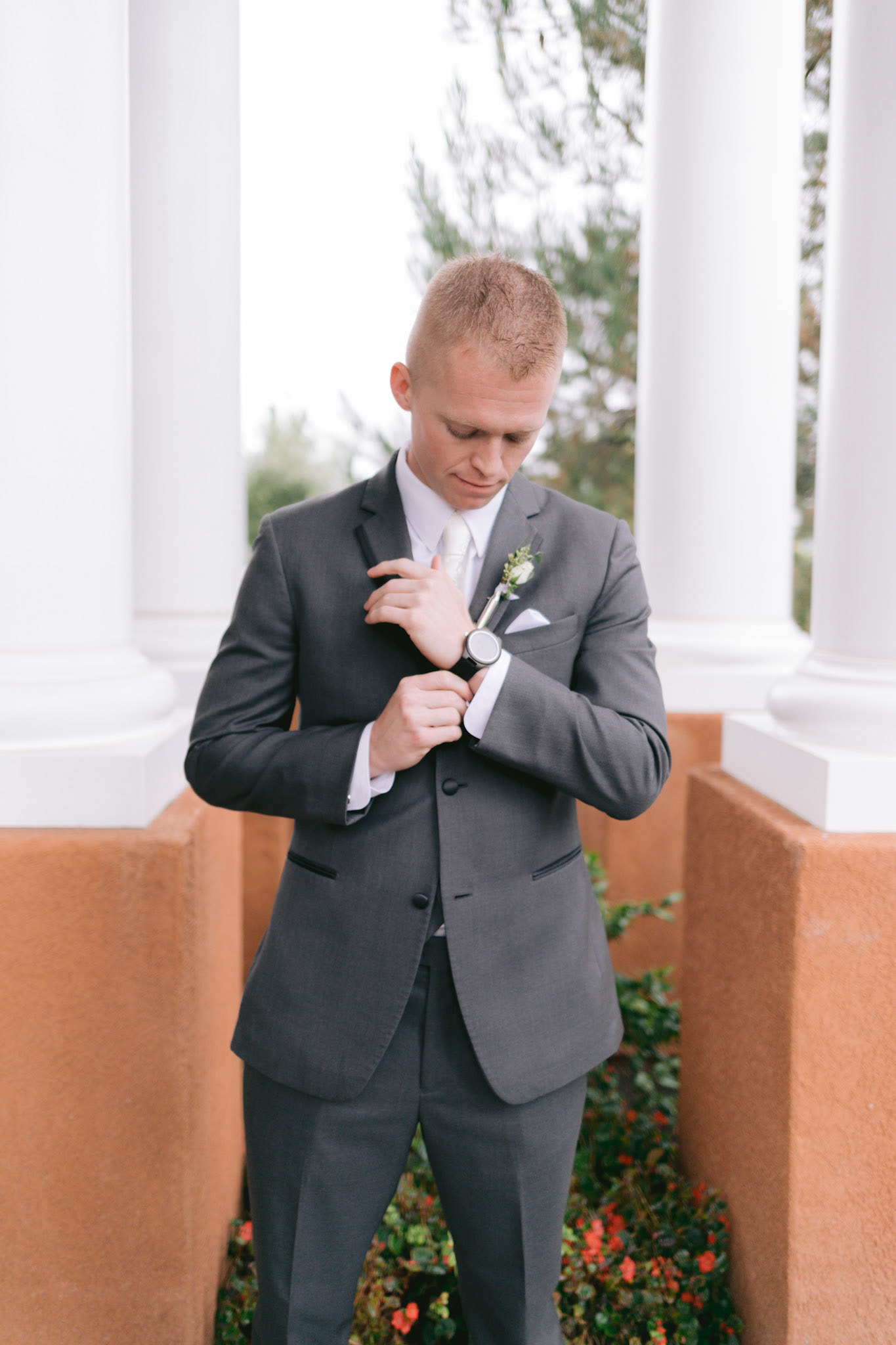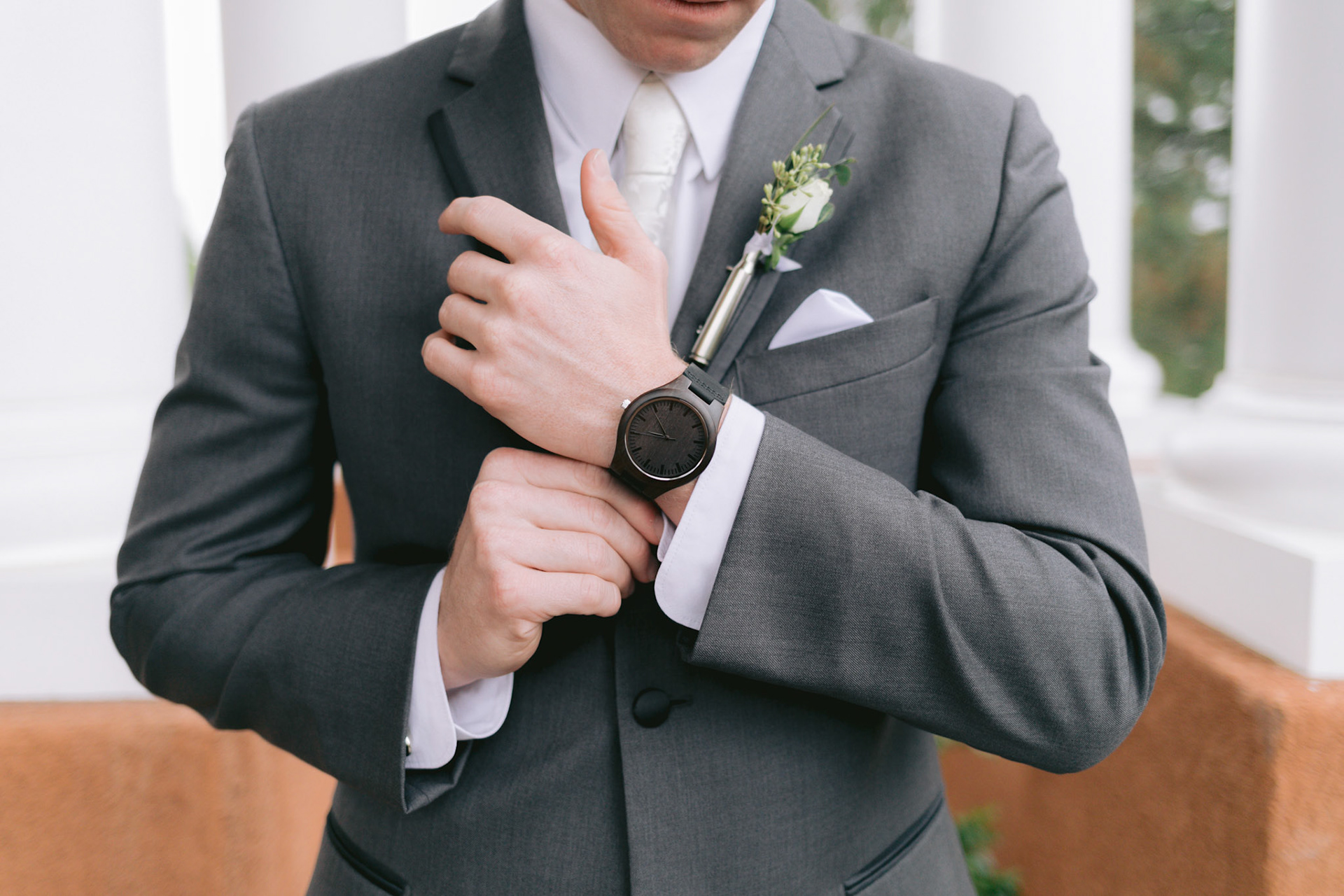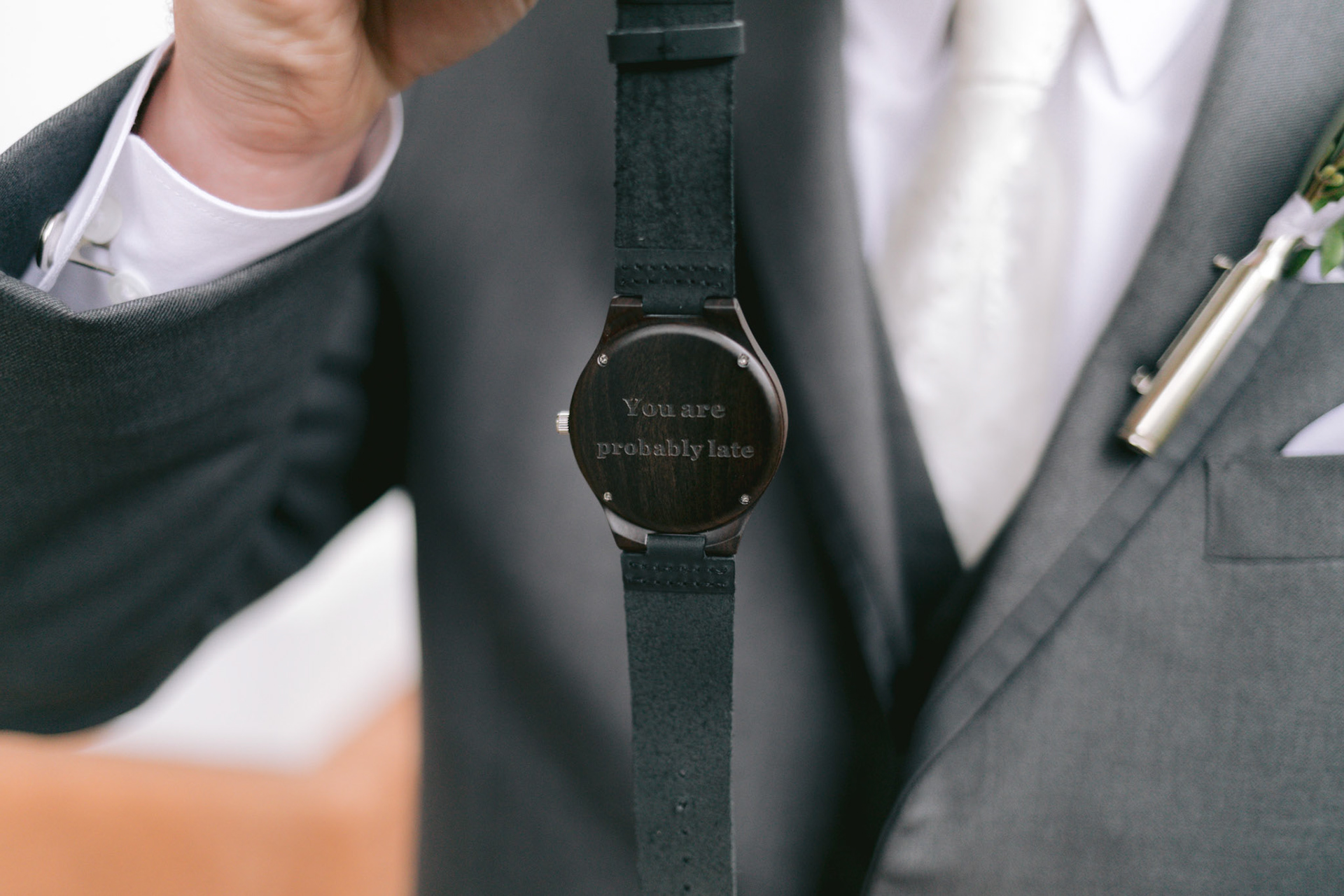 Jesse cracked up when he saw the engraving, so then I asked him to show me and I started cracking up too.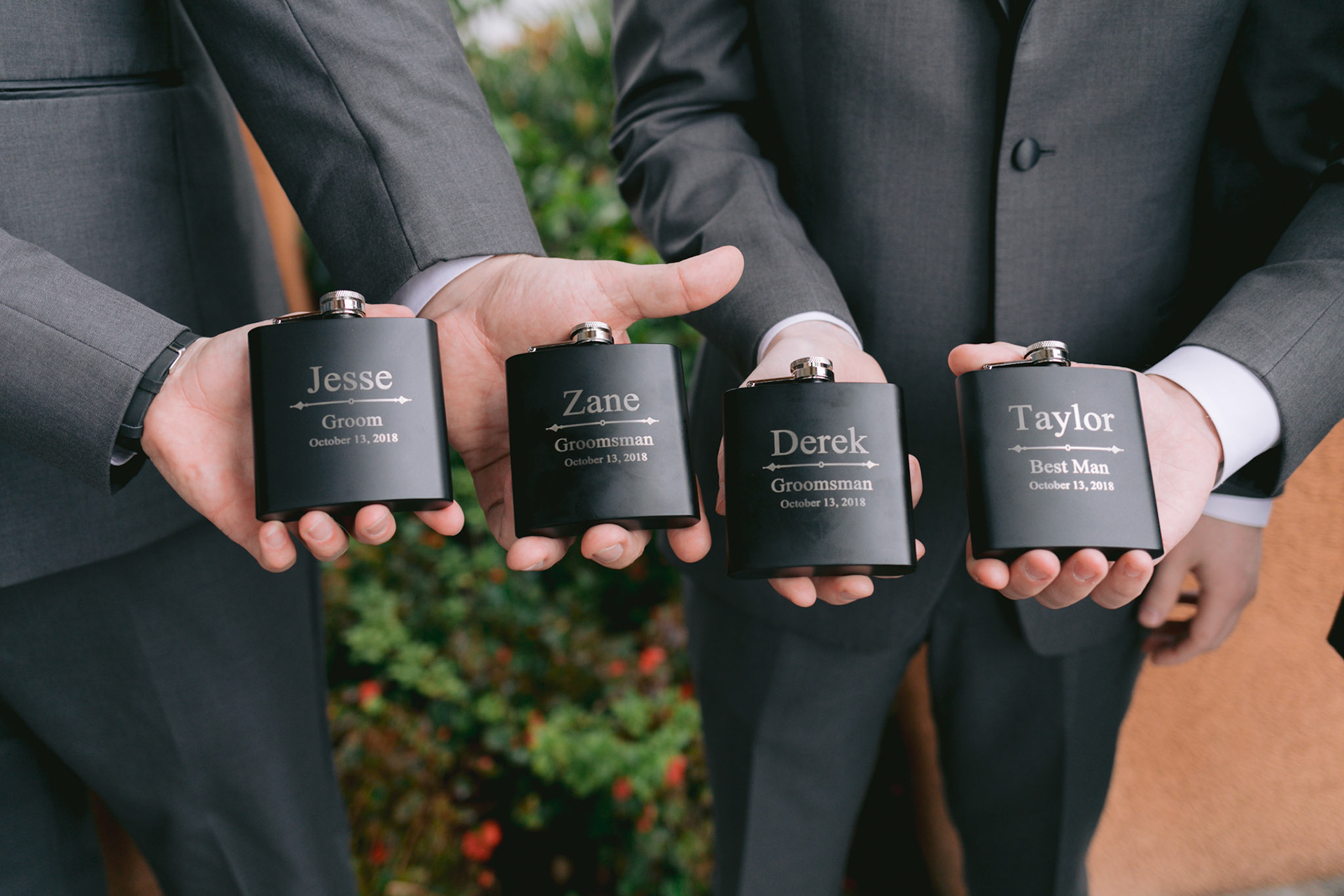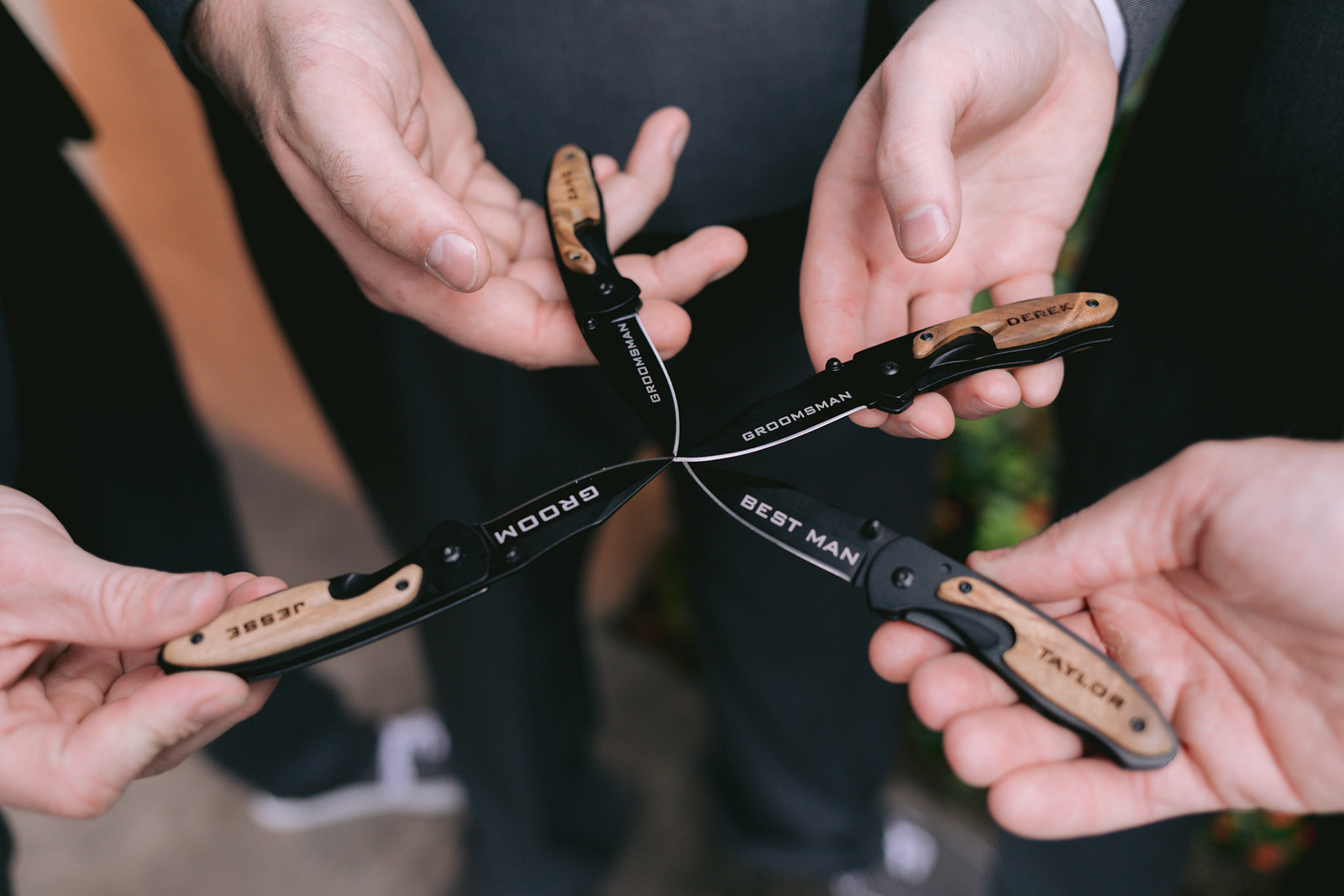 Really cool groomsmen gifts: personalized flasks and pocket knives. Just don't take them with you to Disneyland!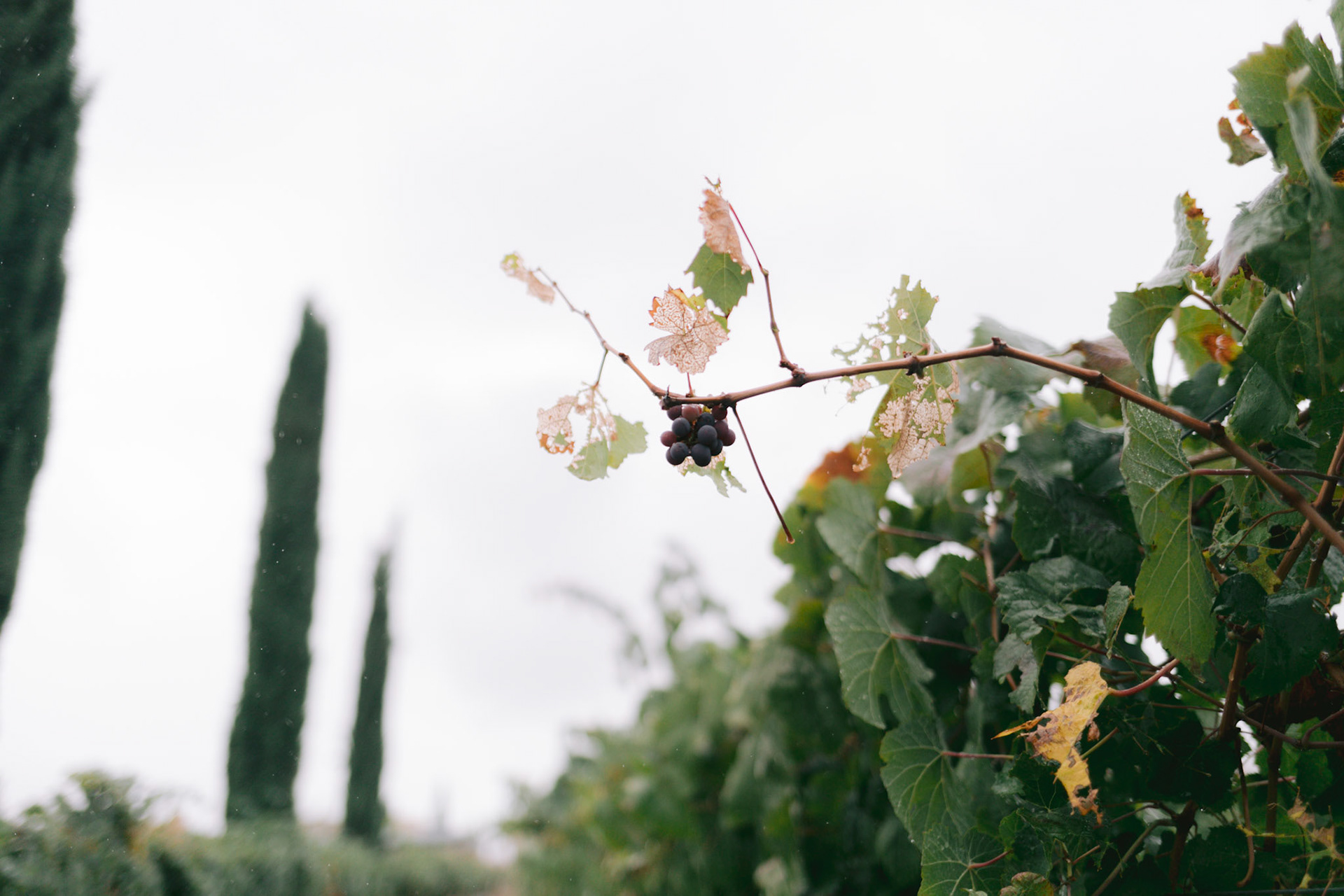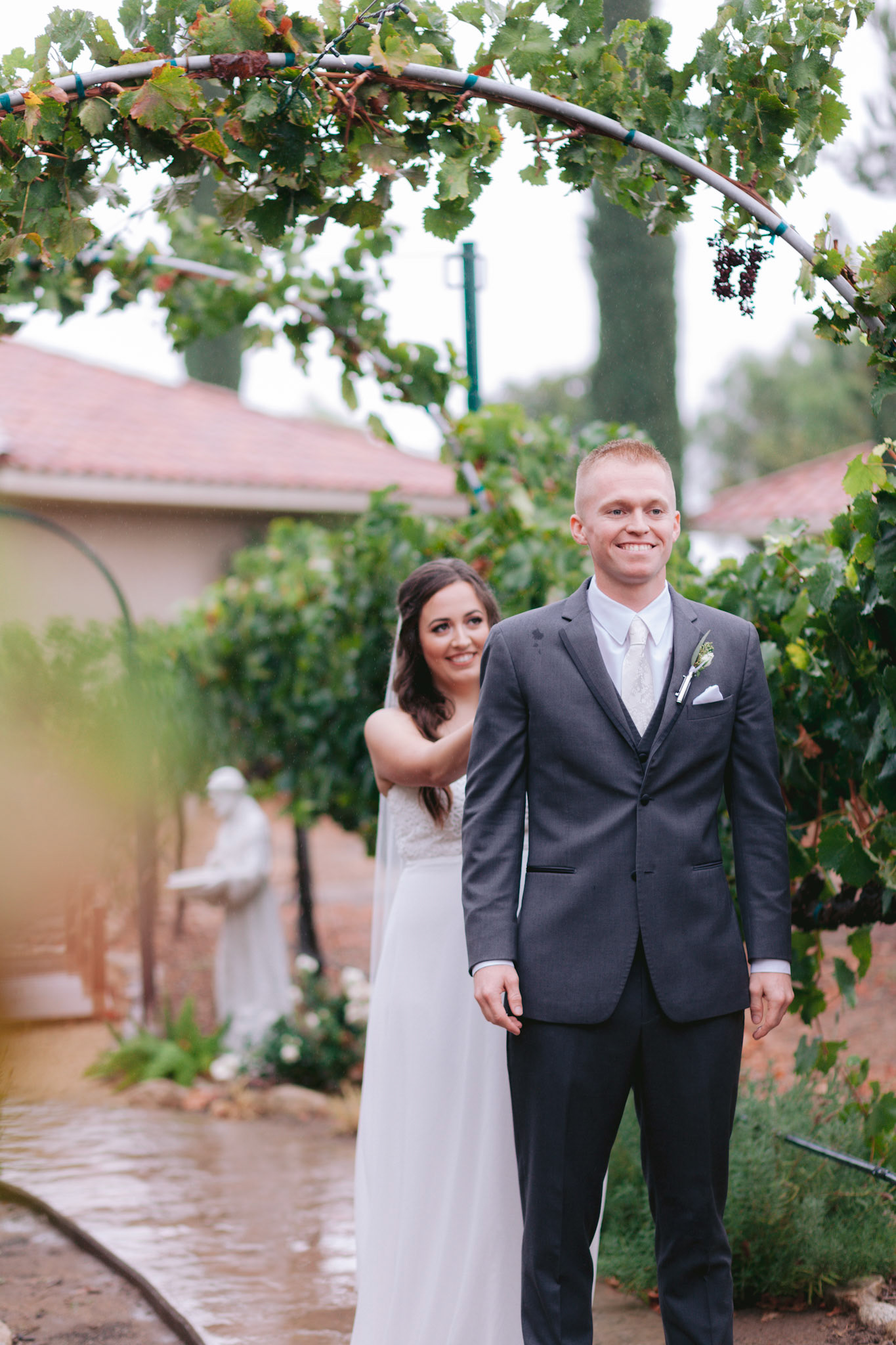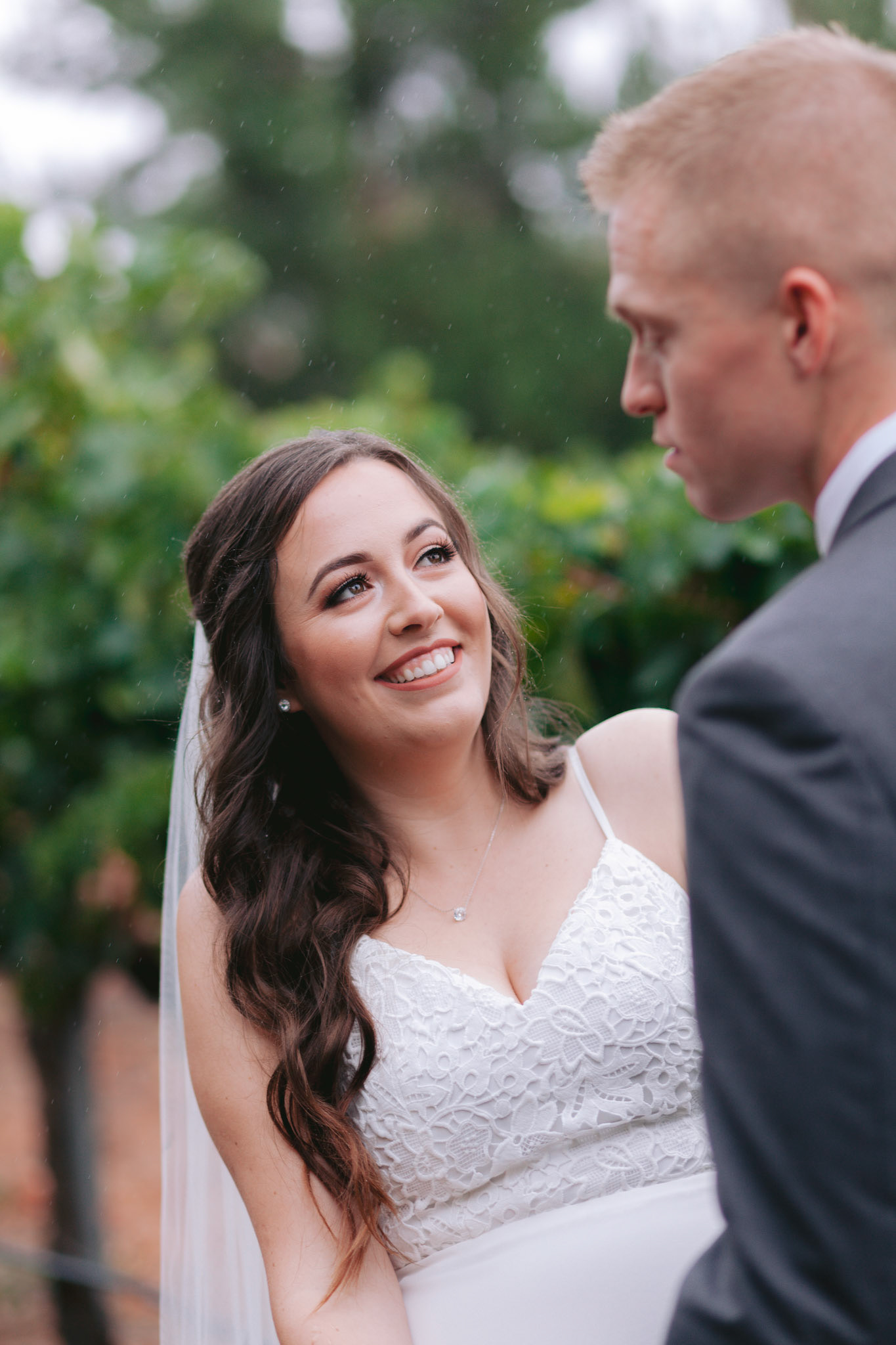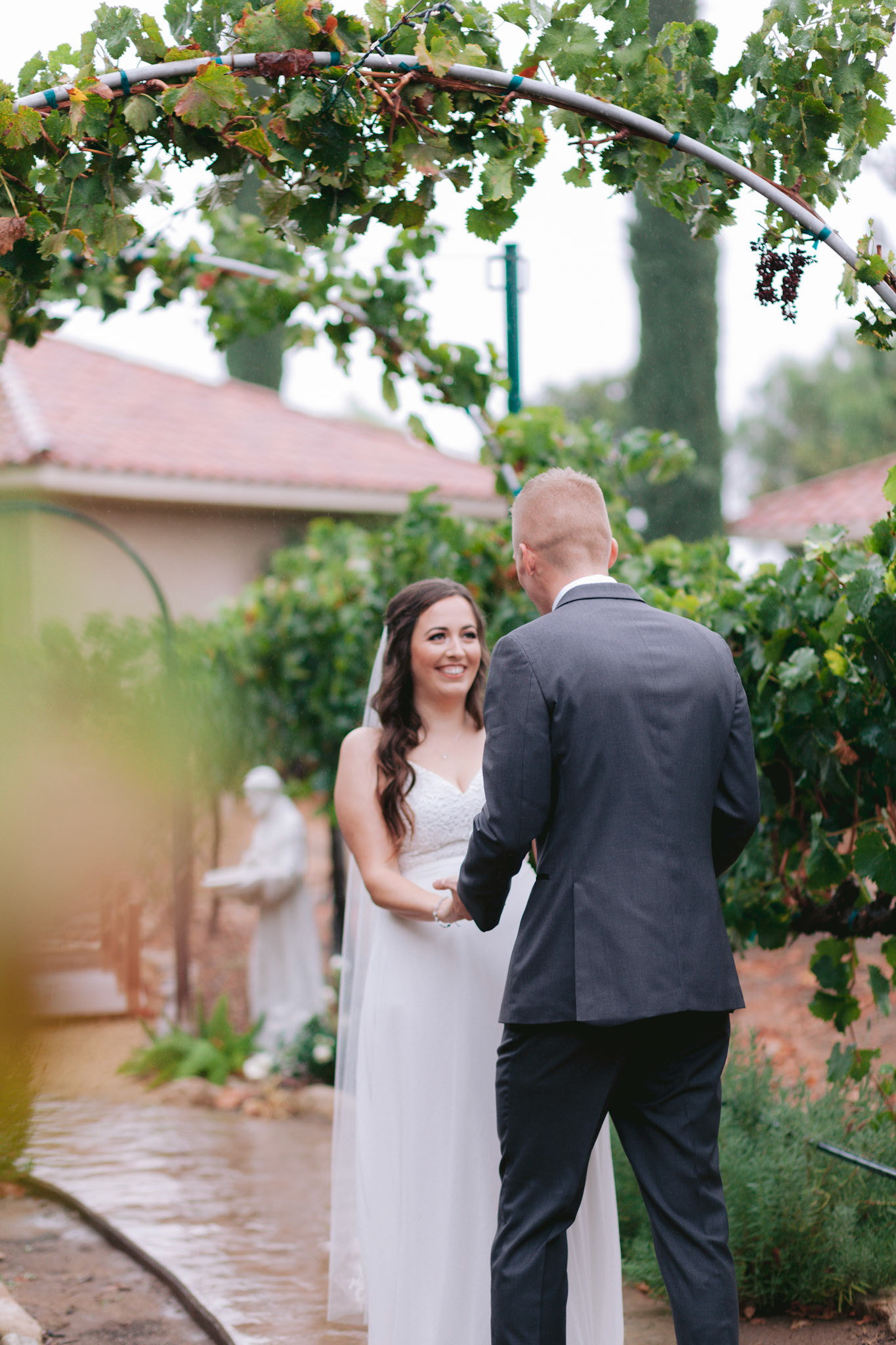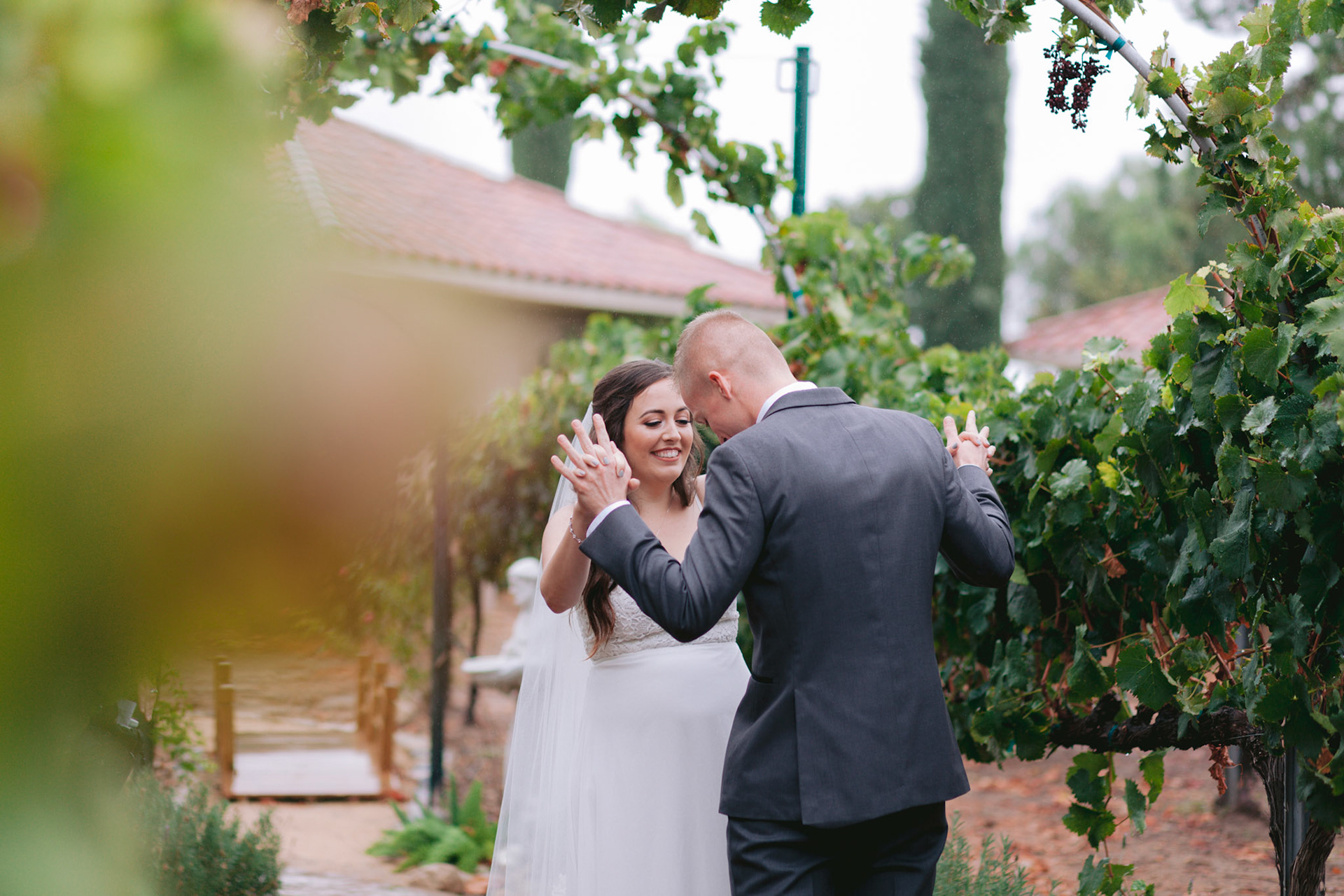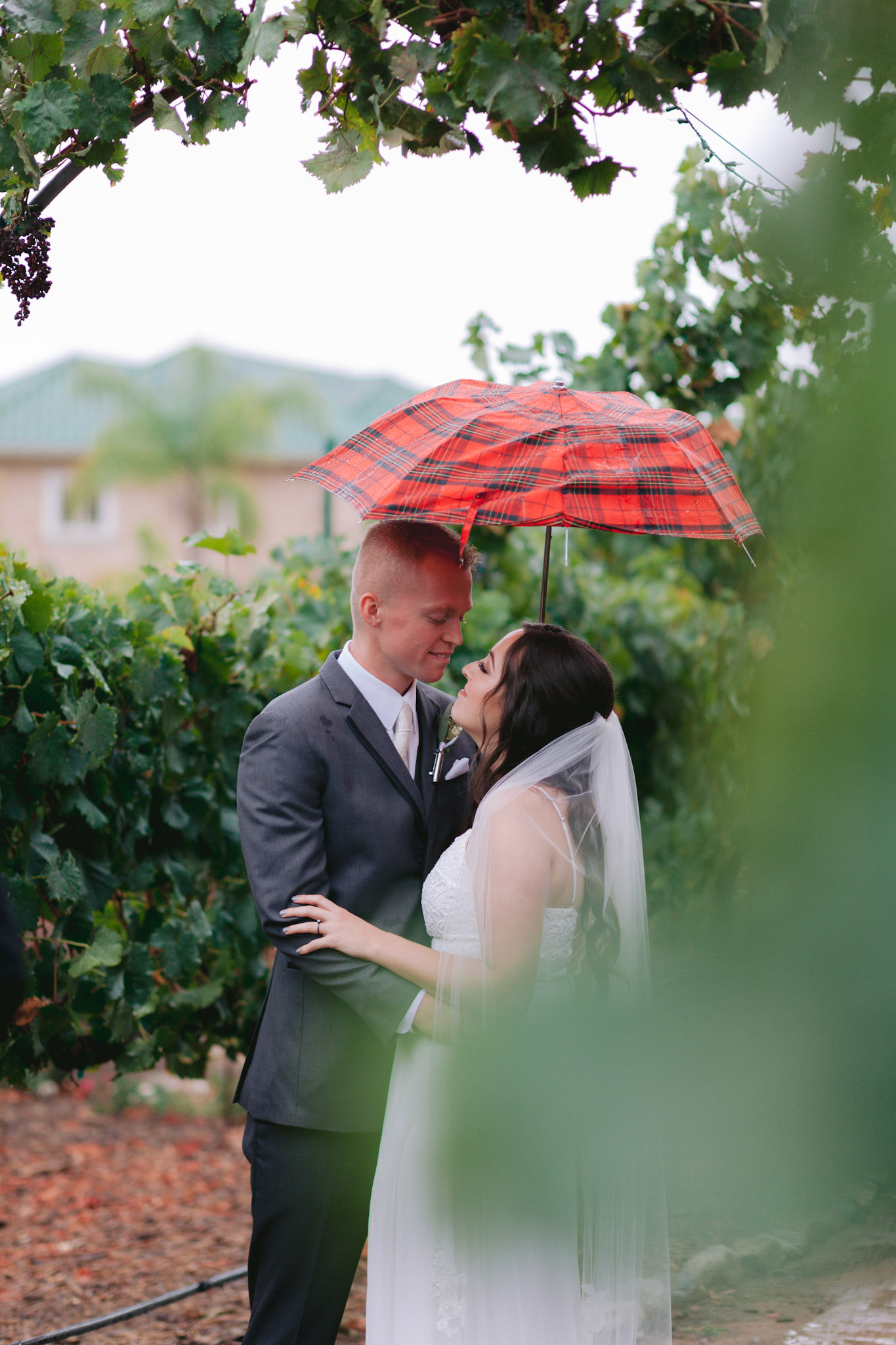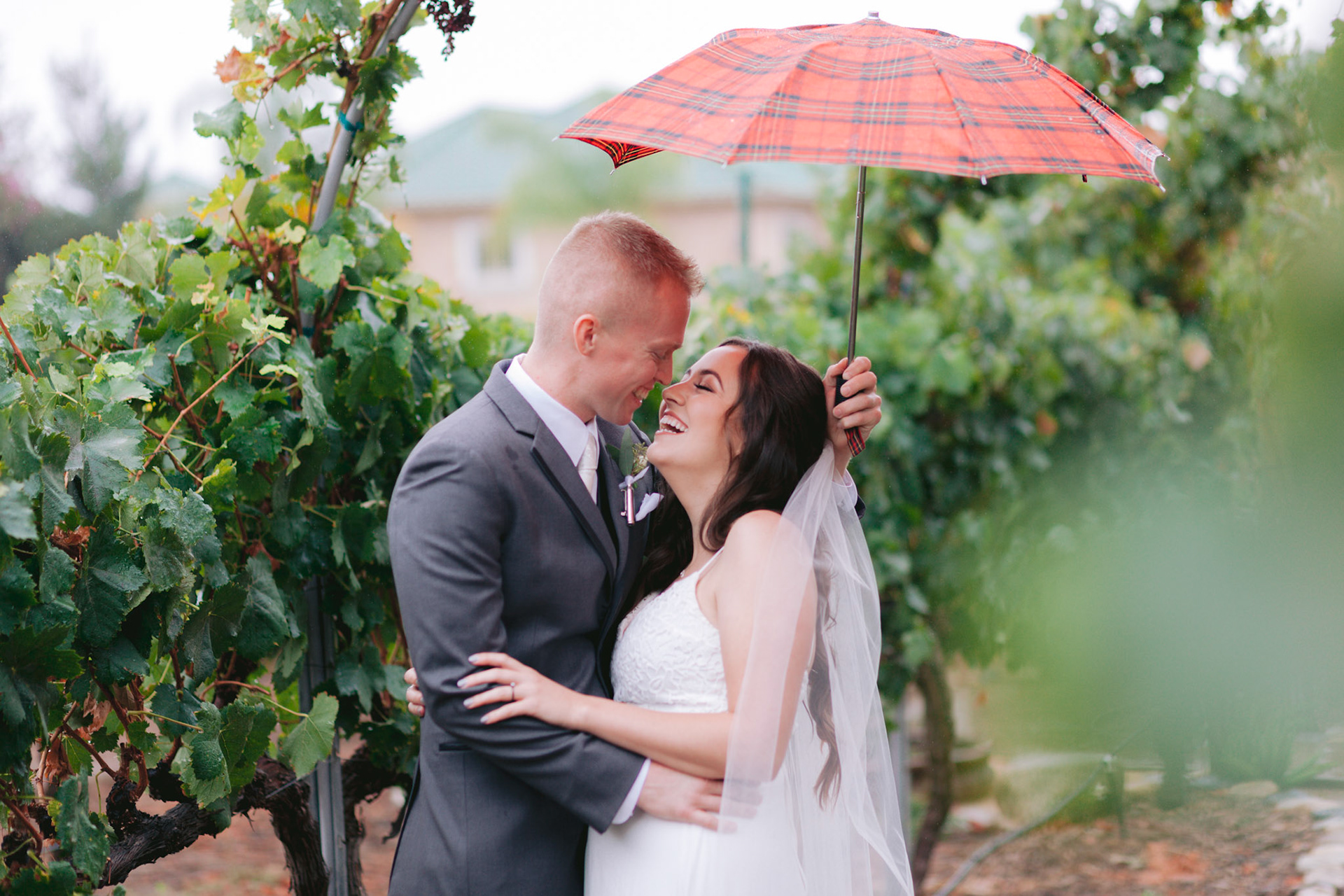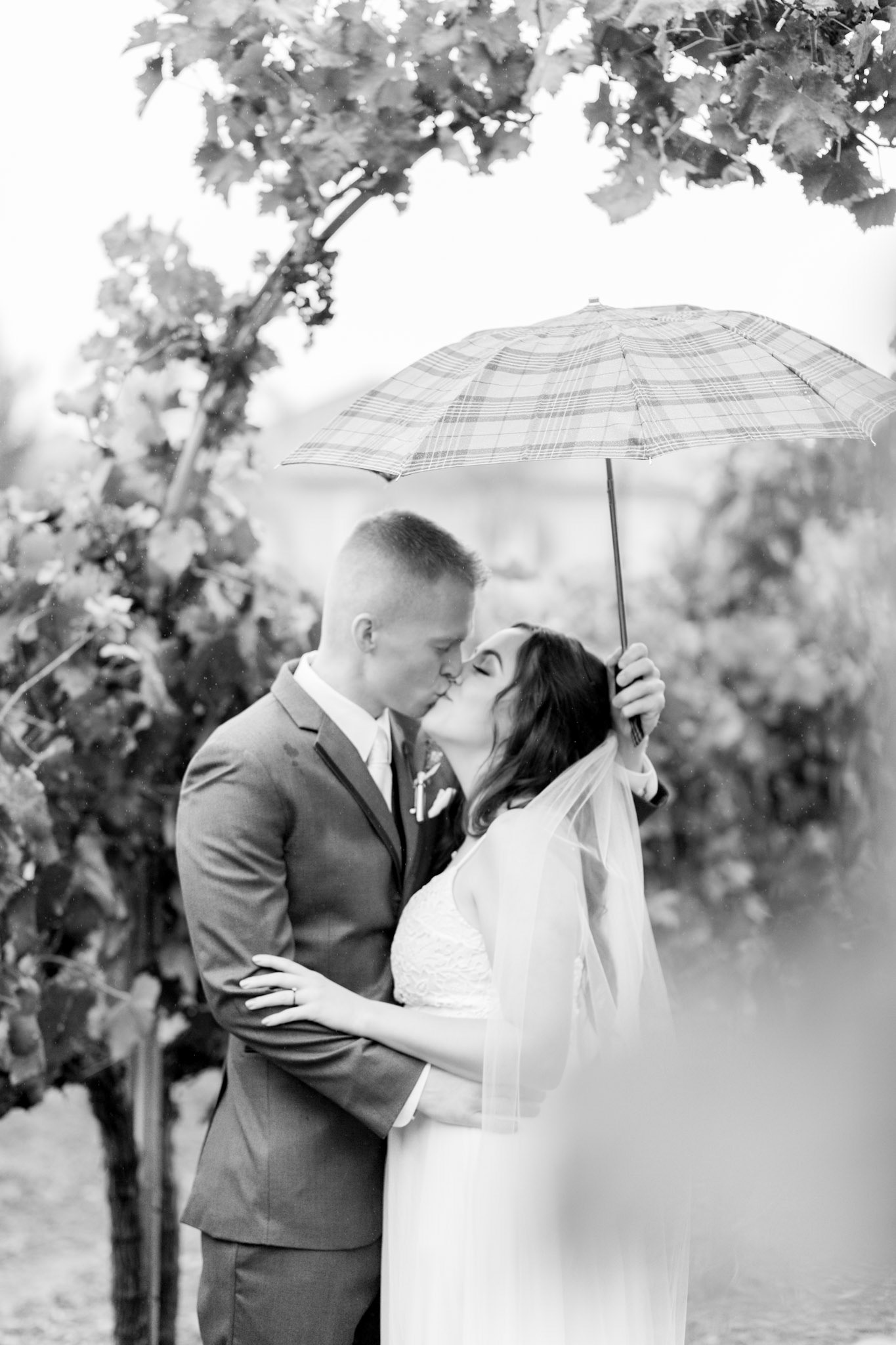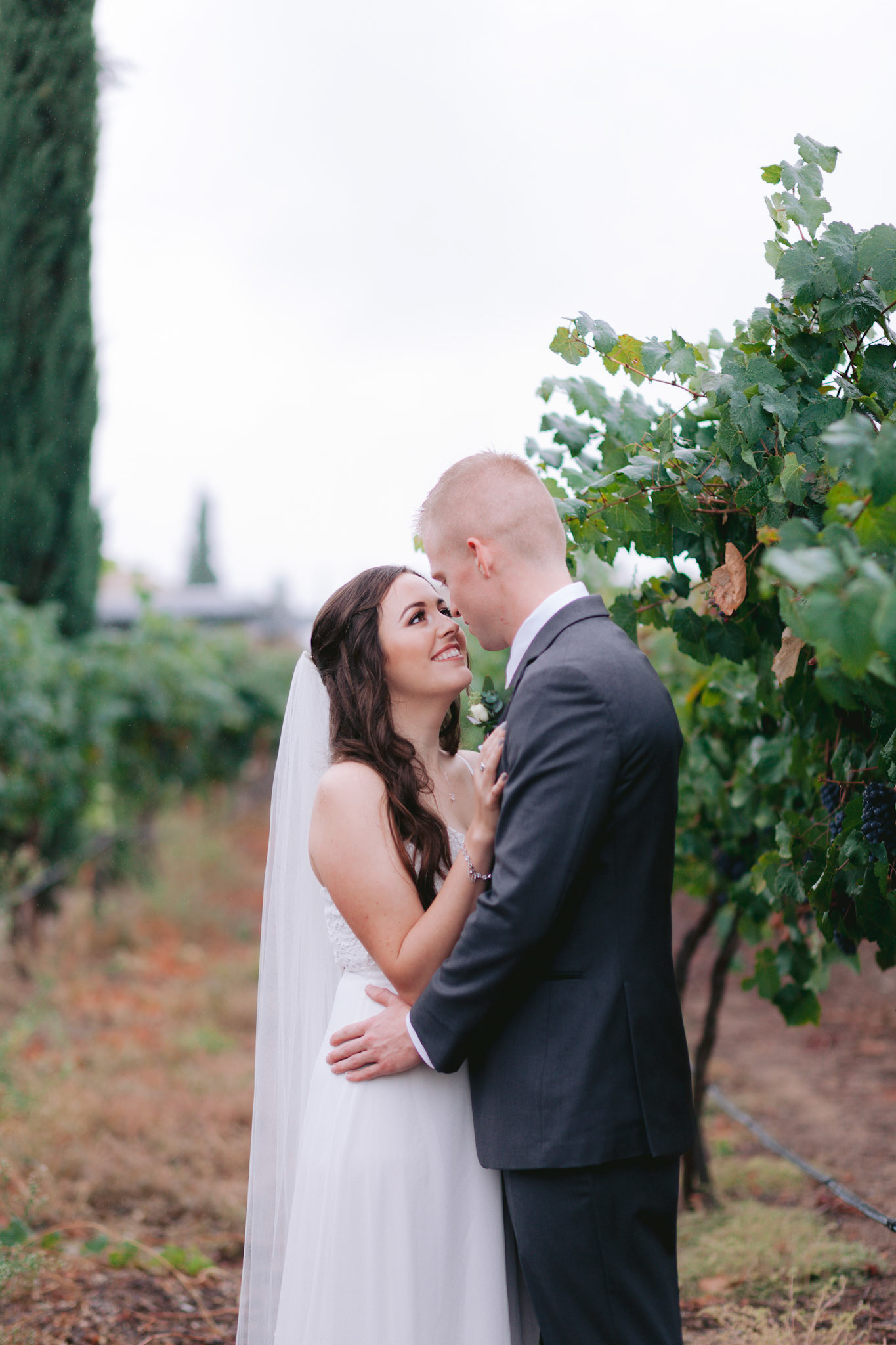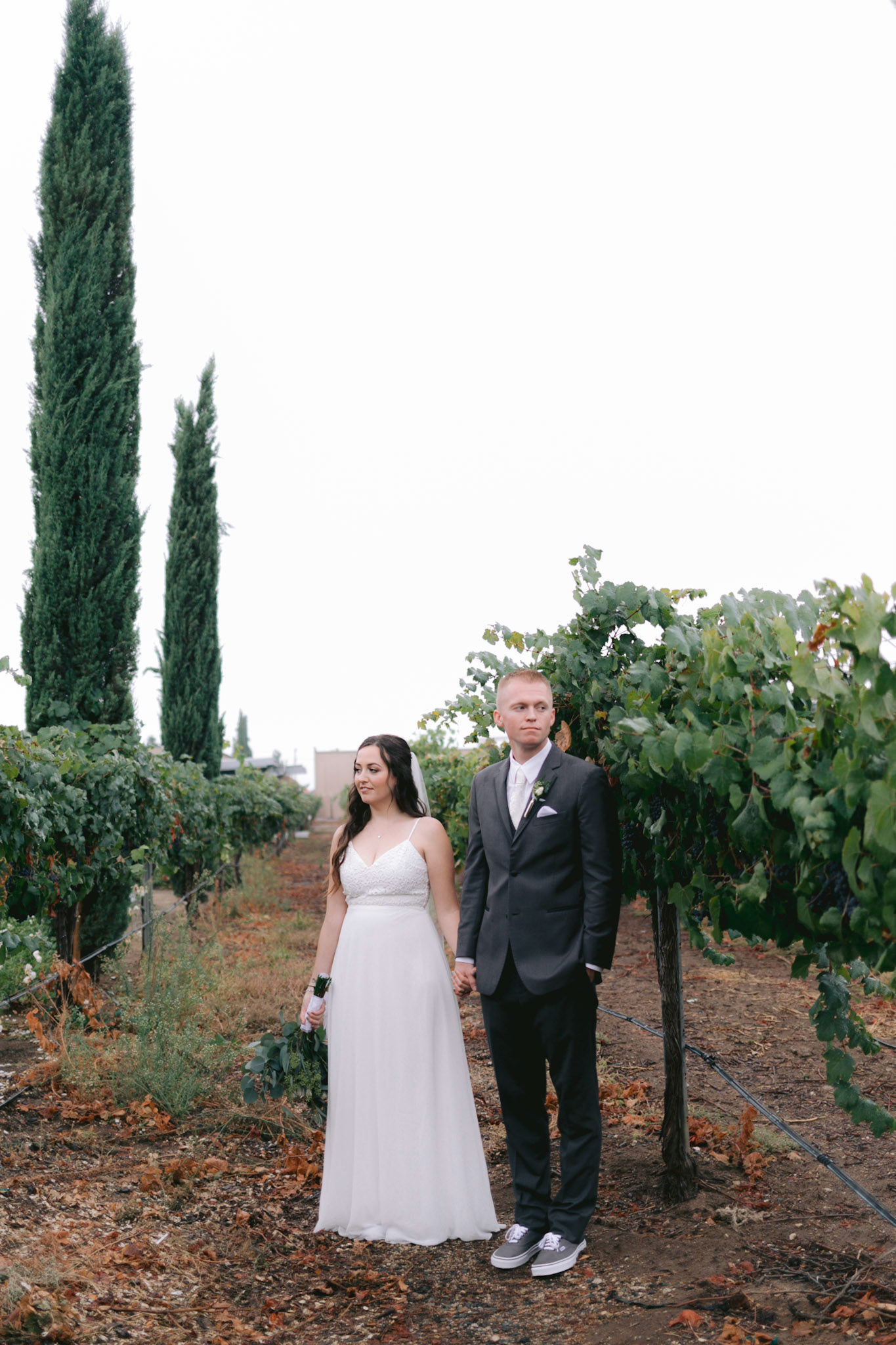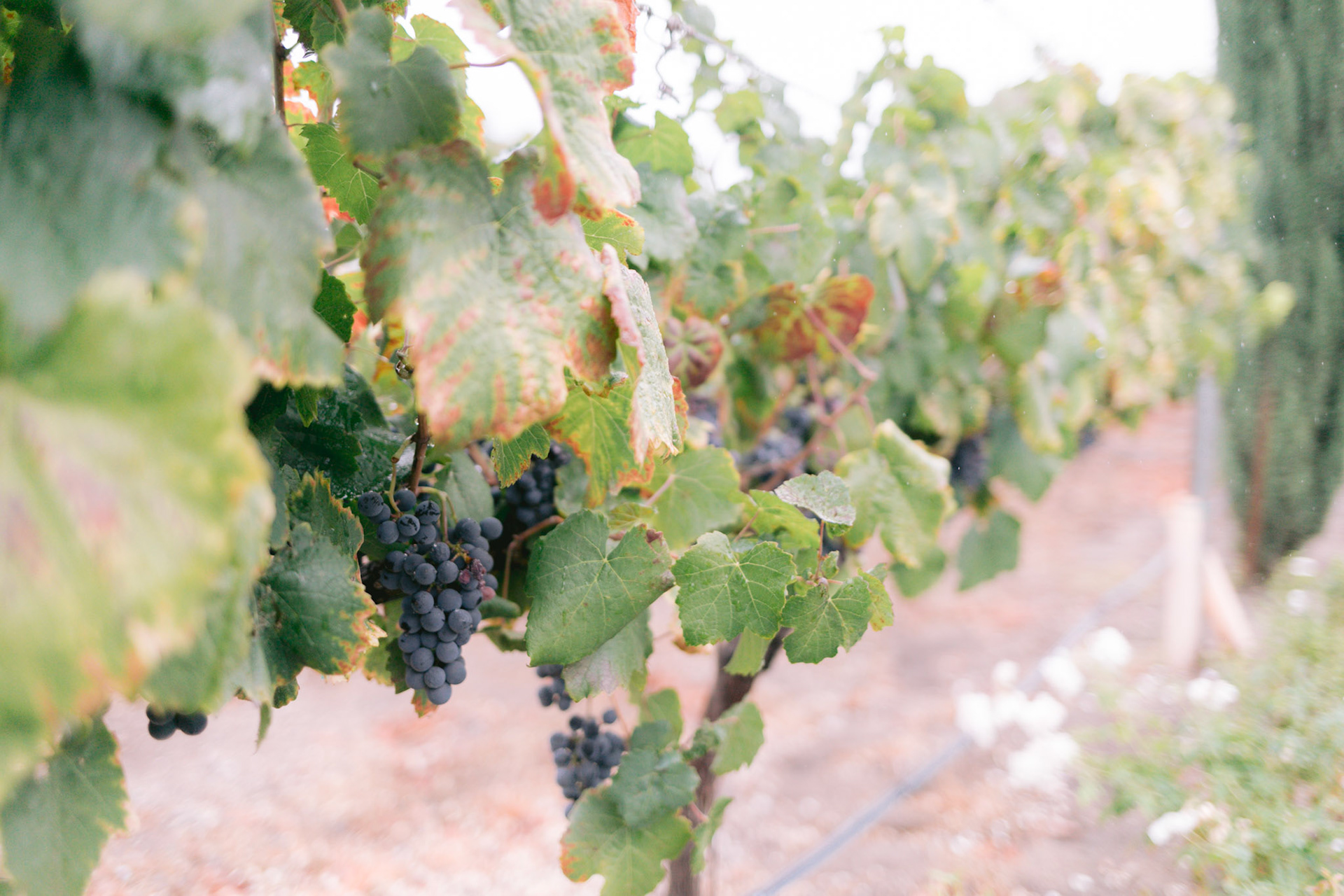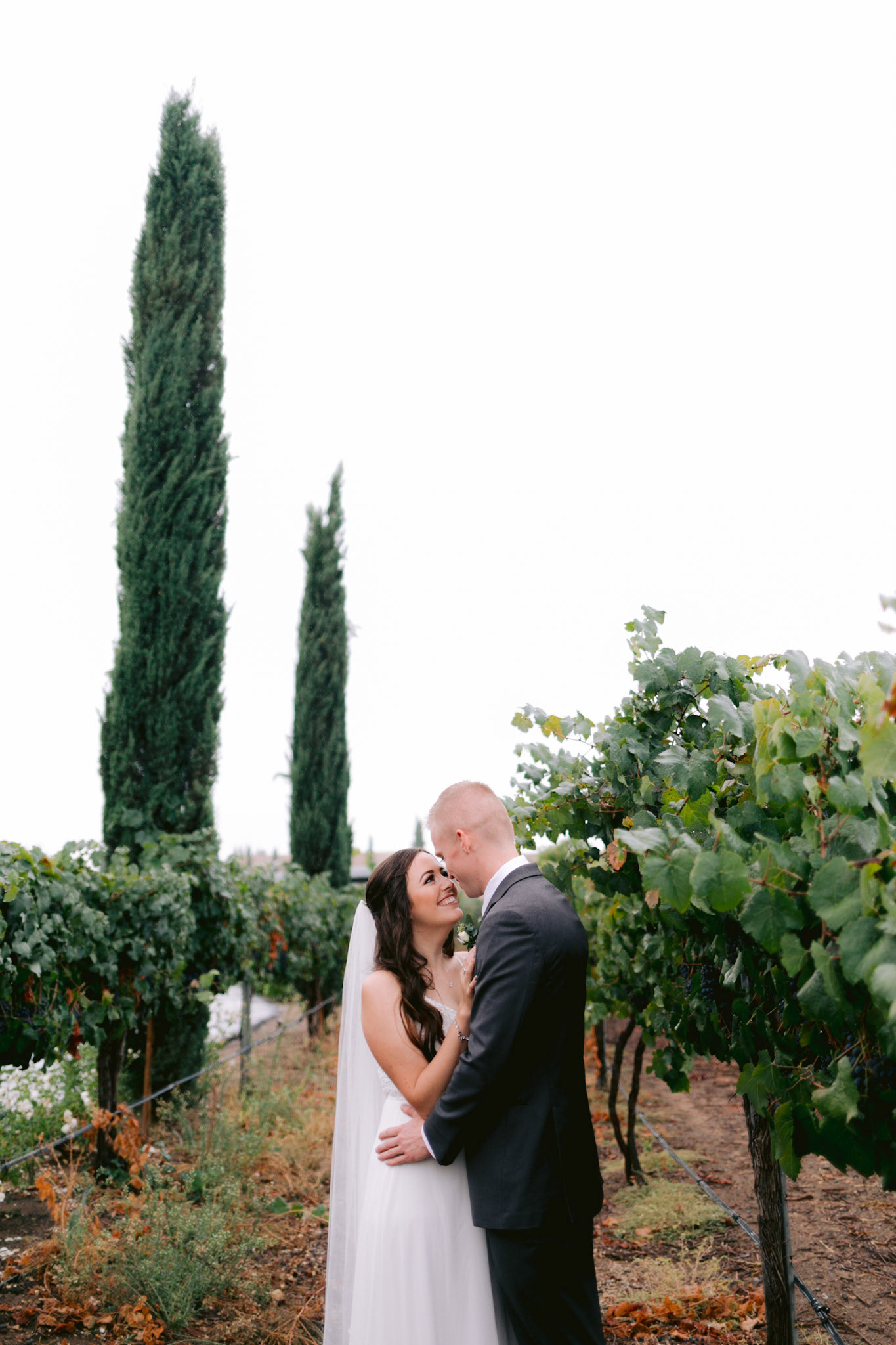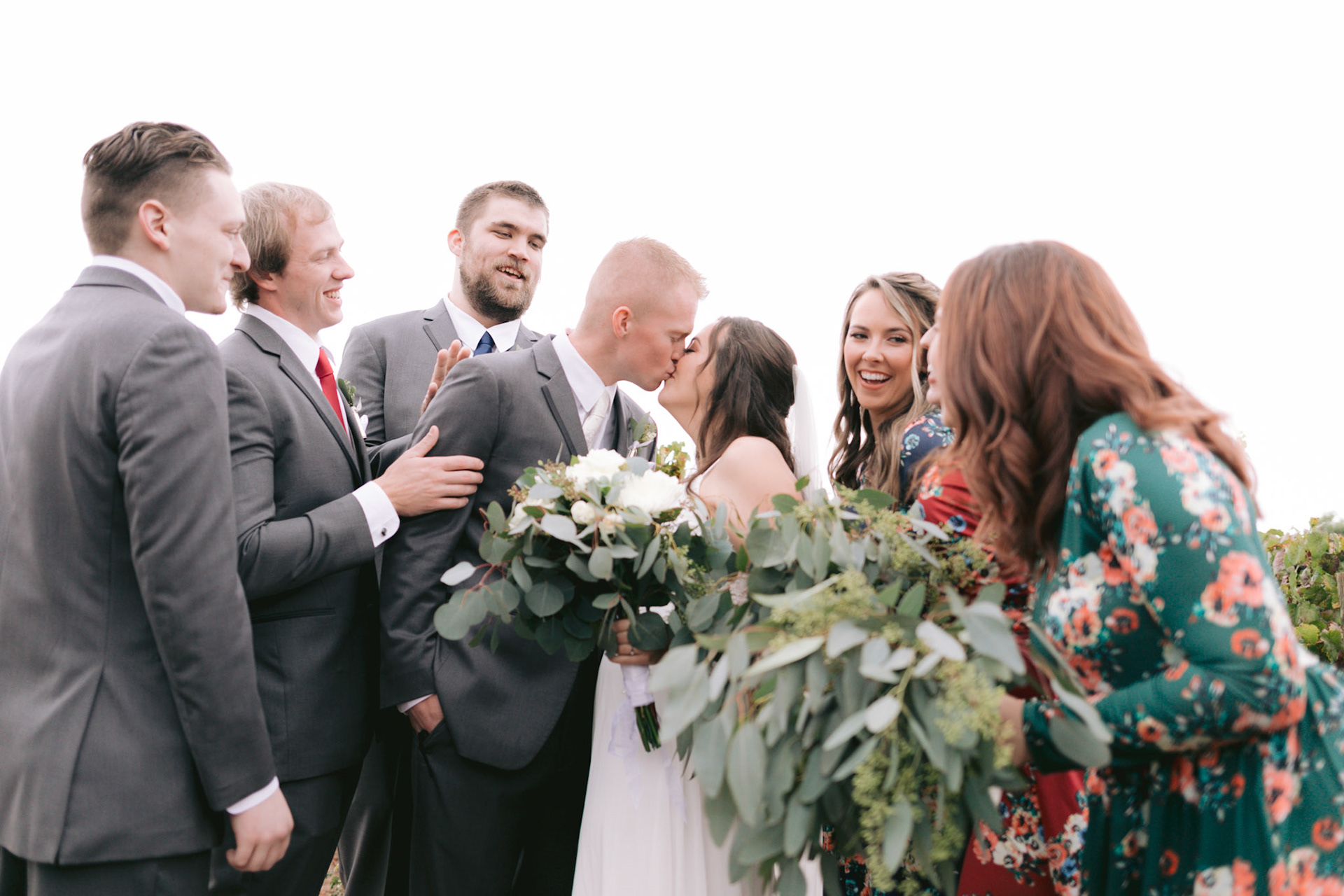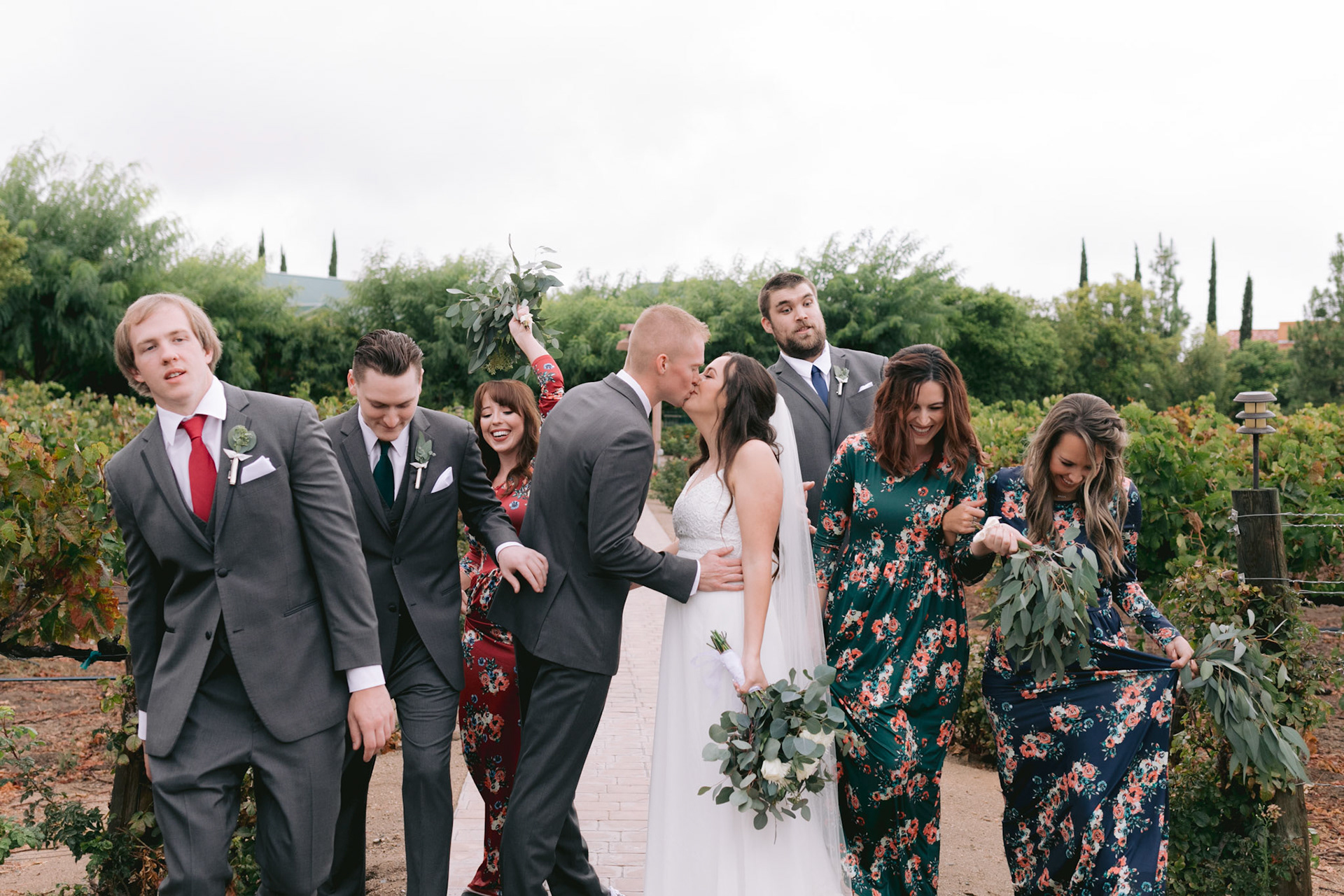 I love an energetic bridal party!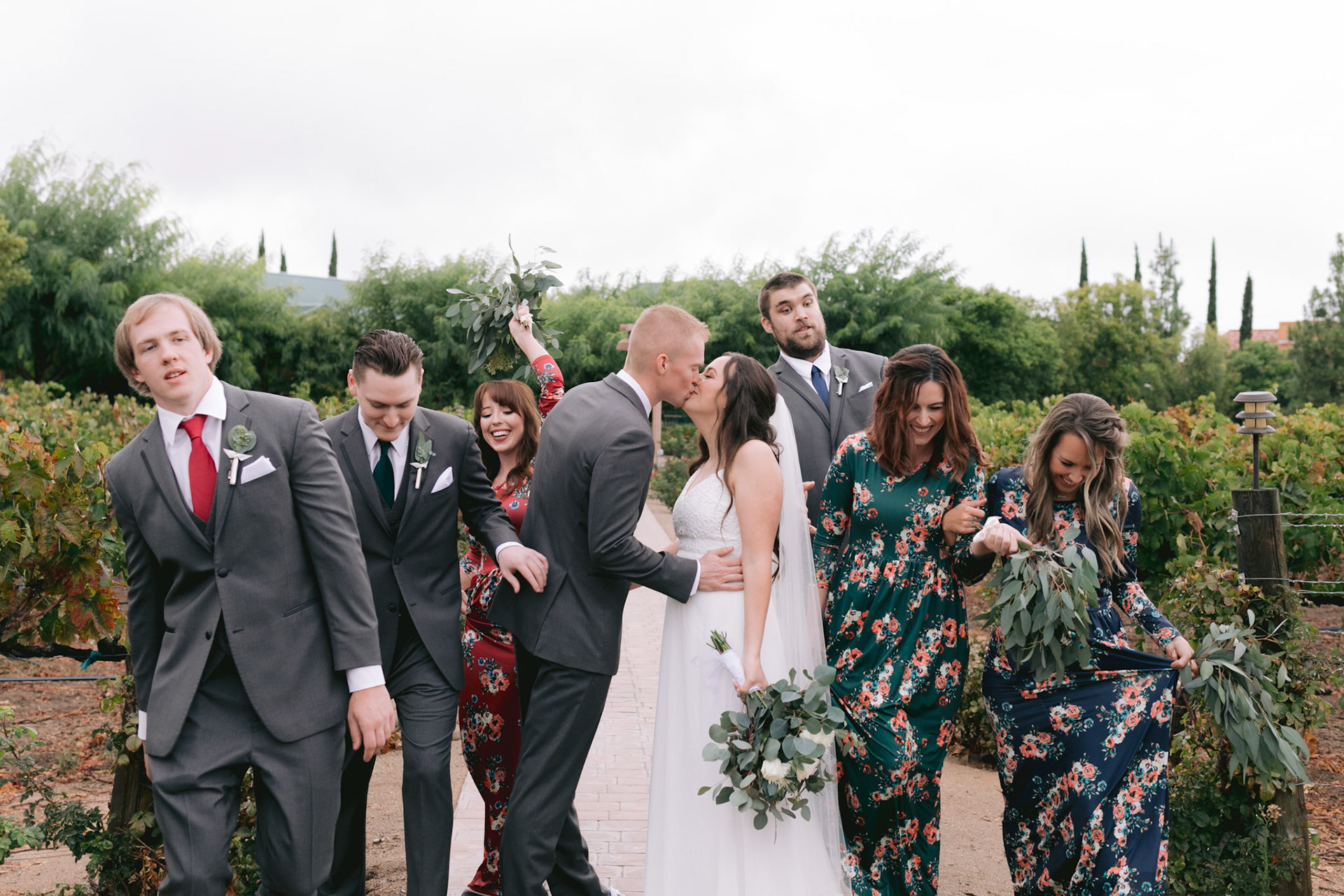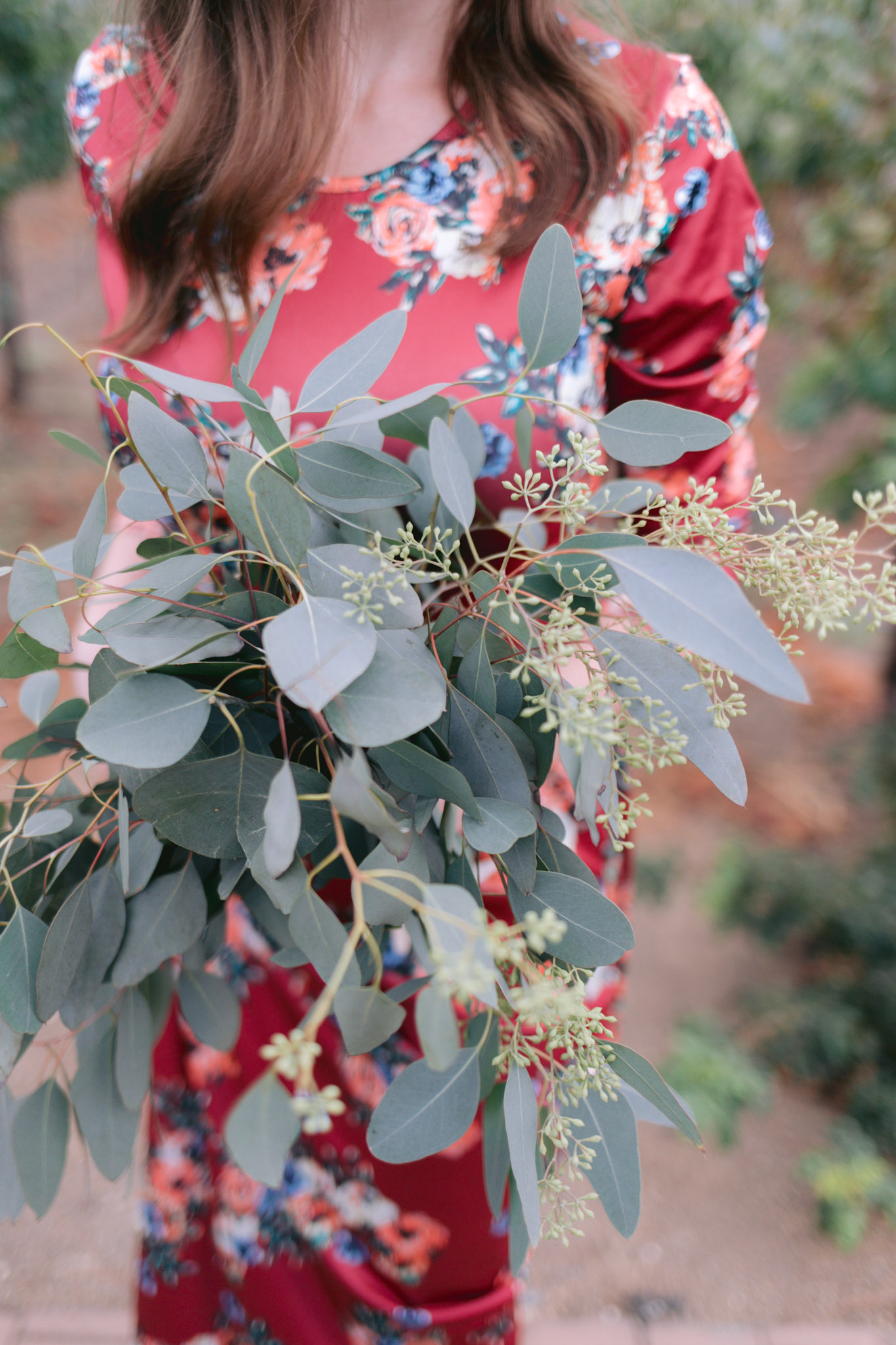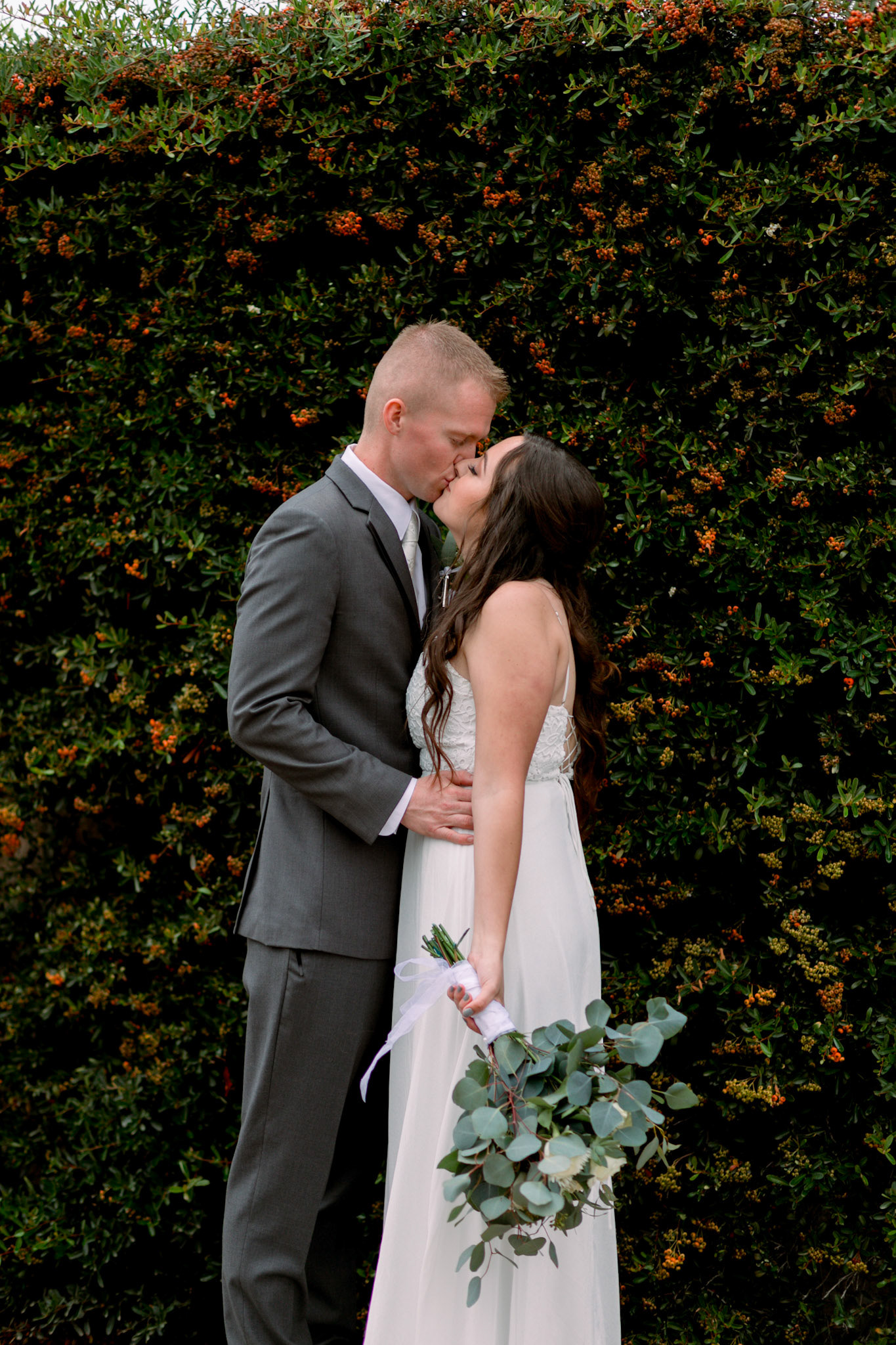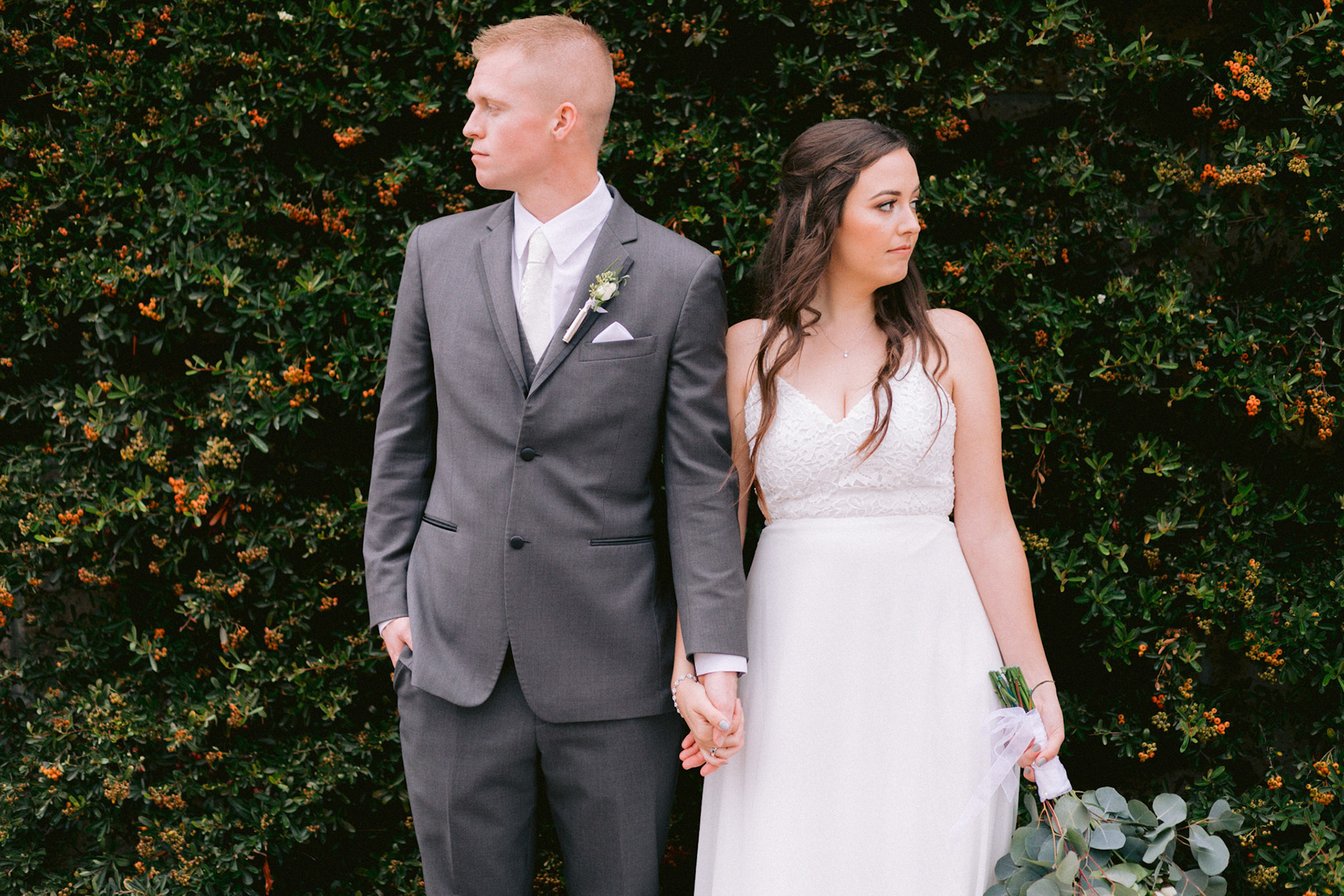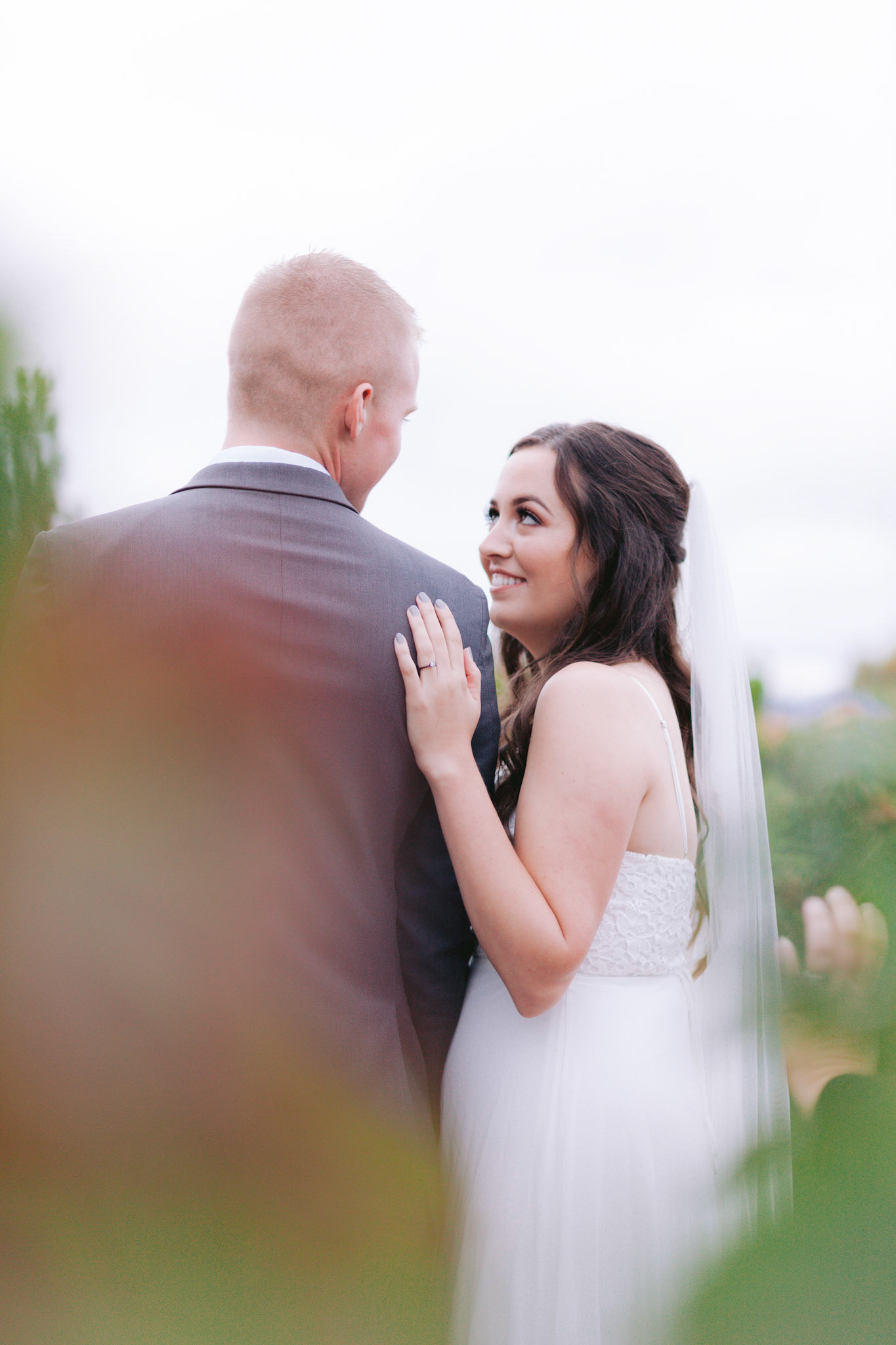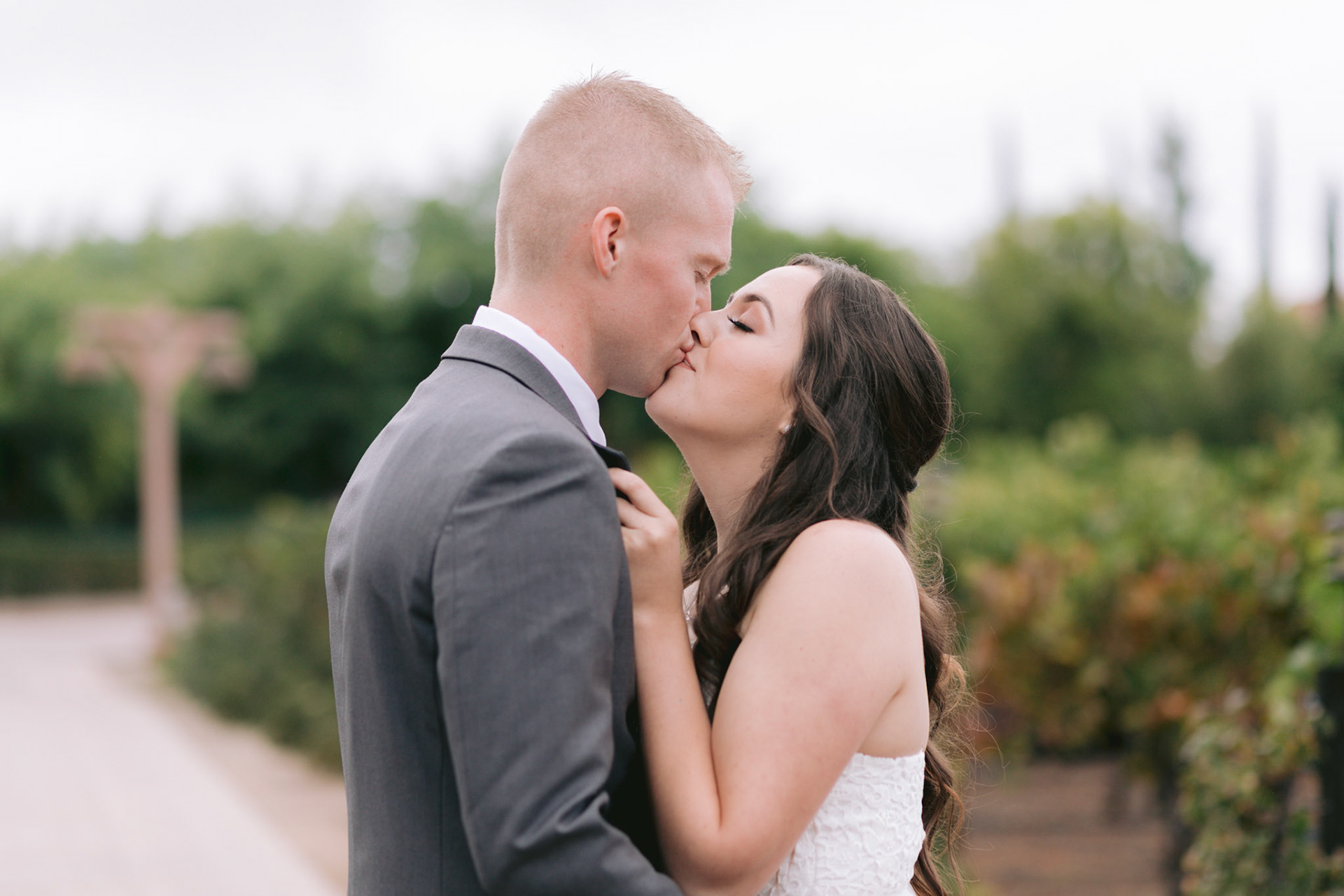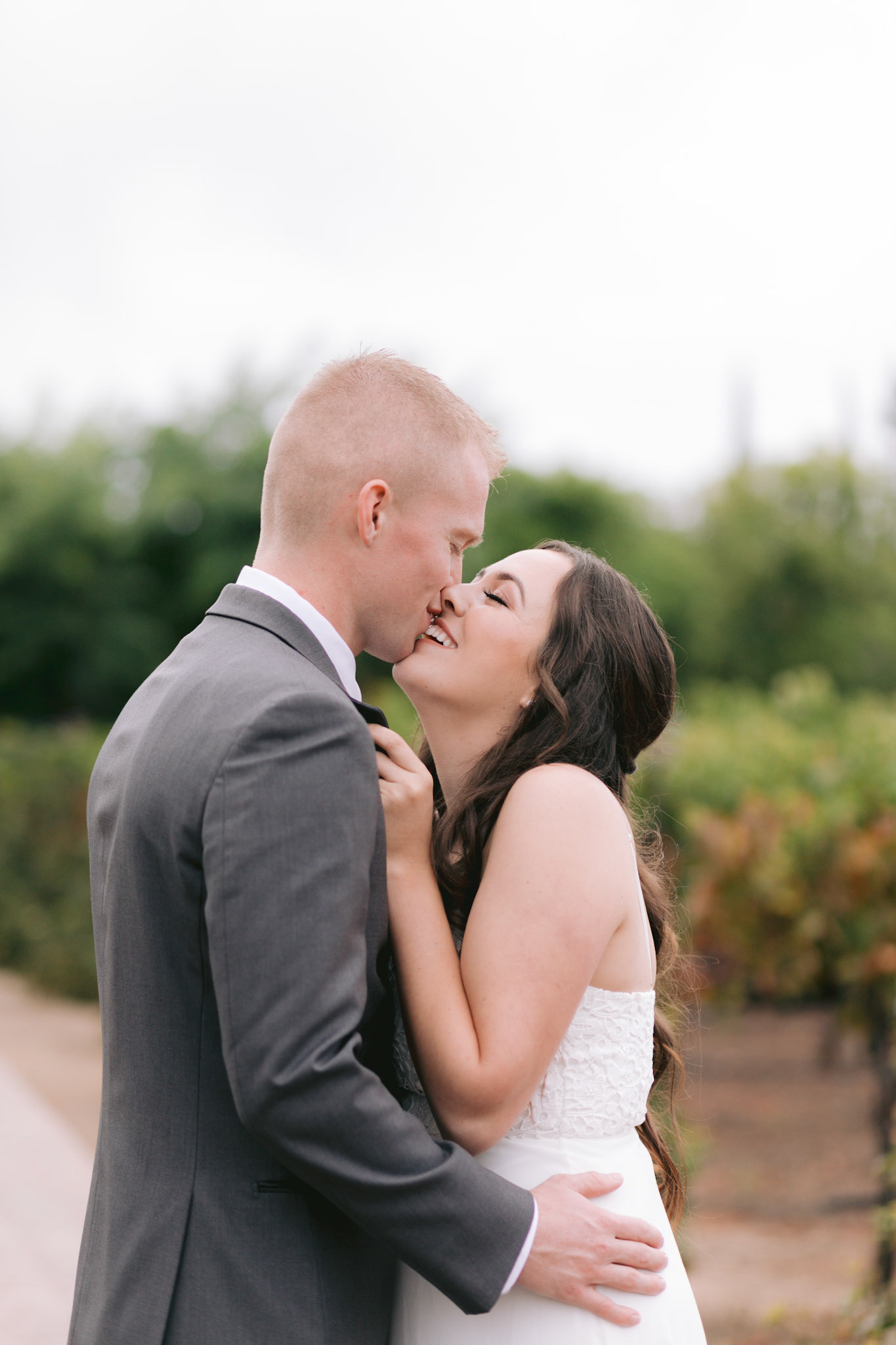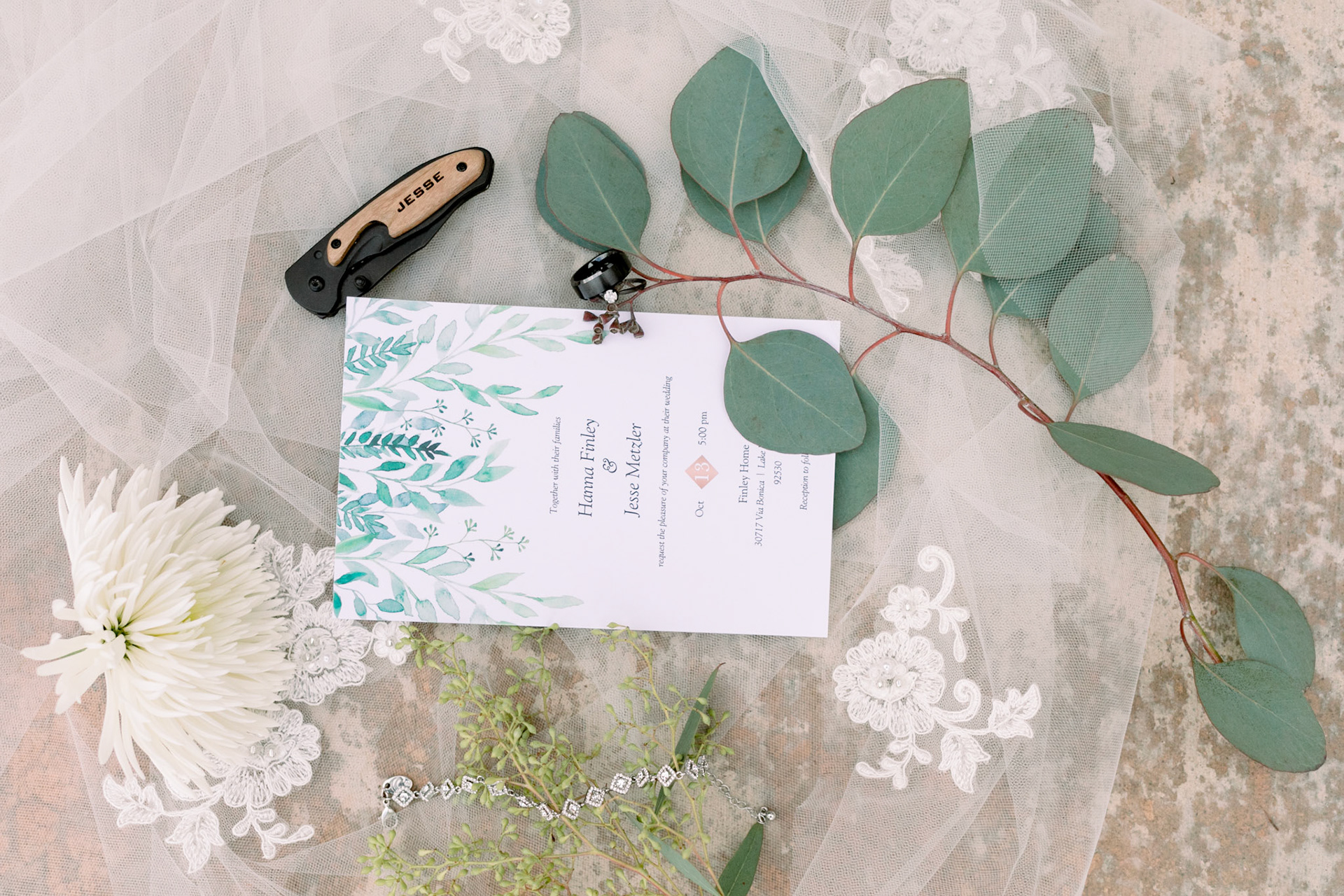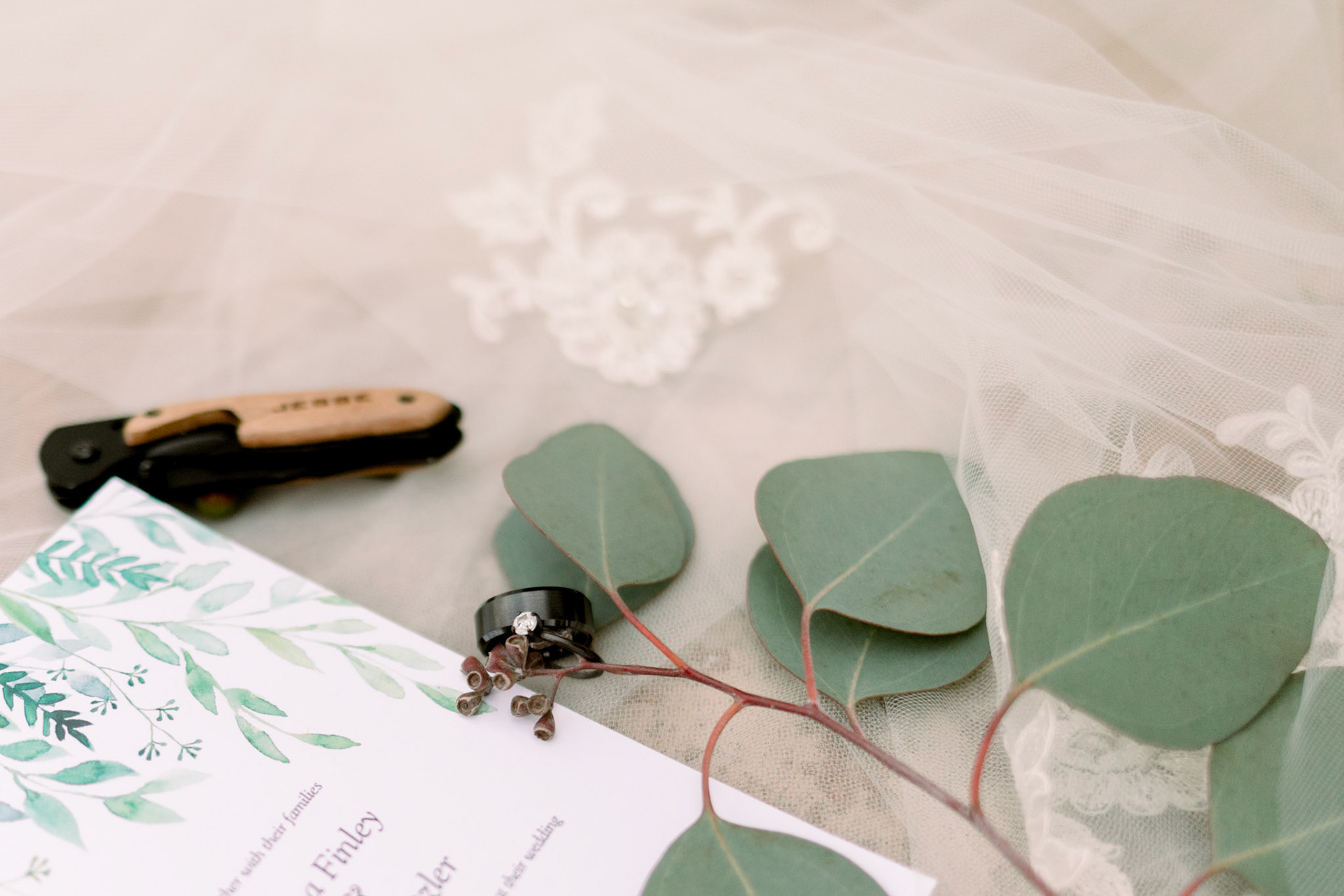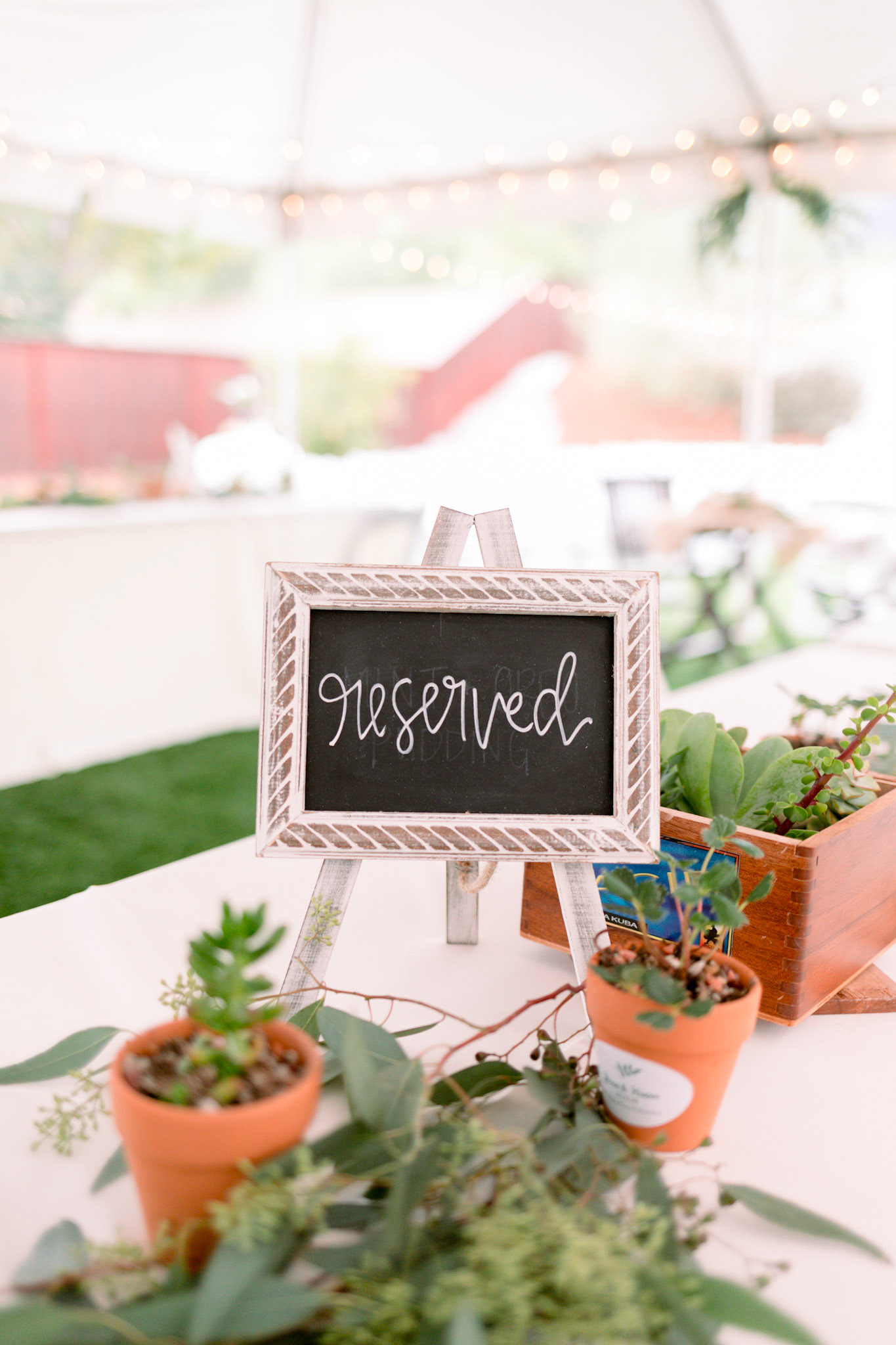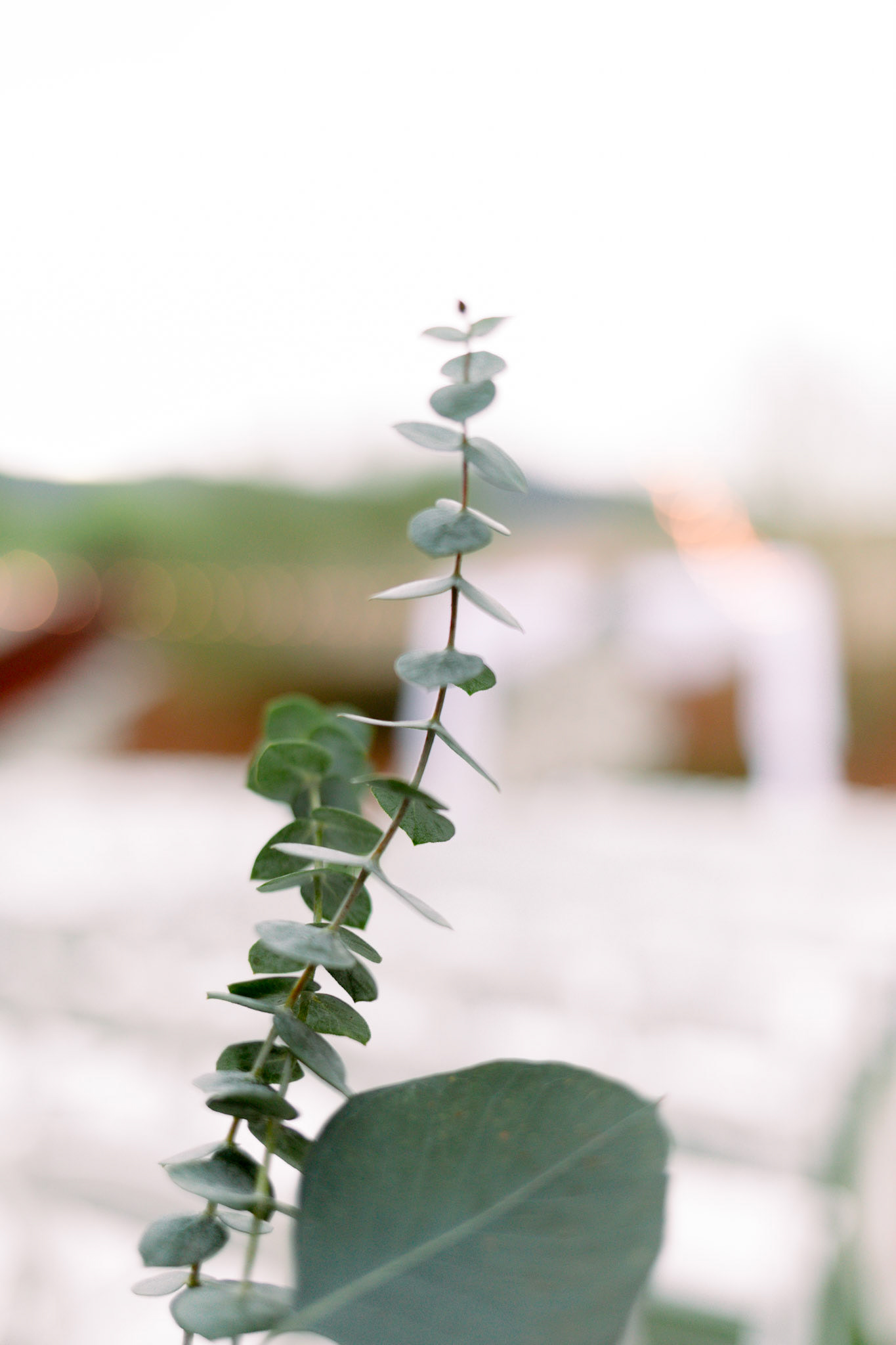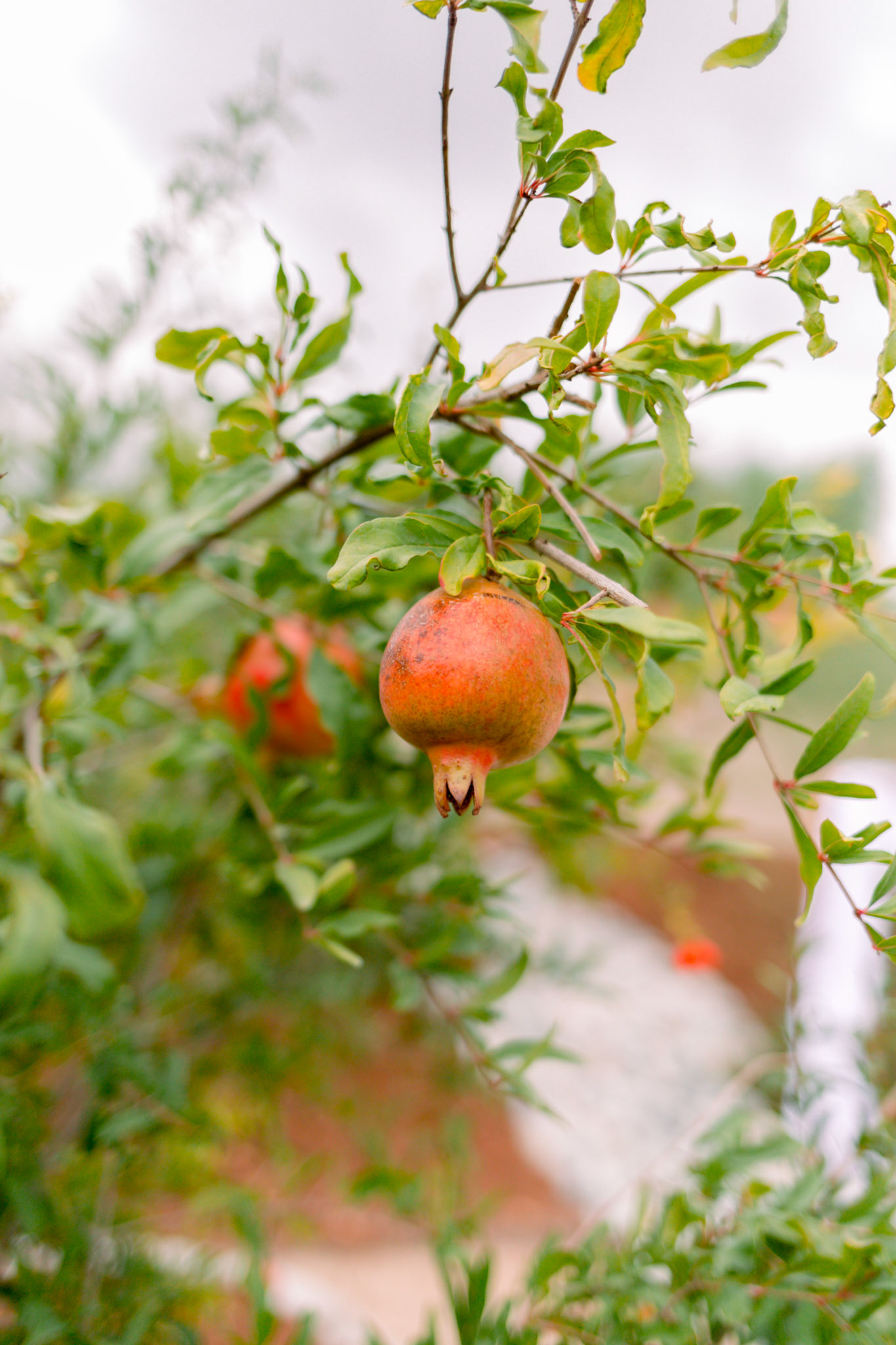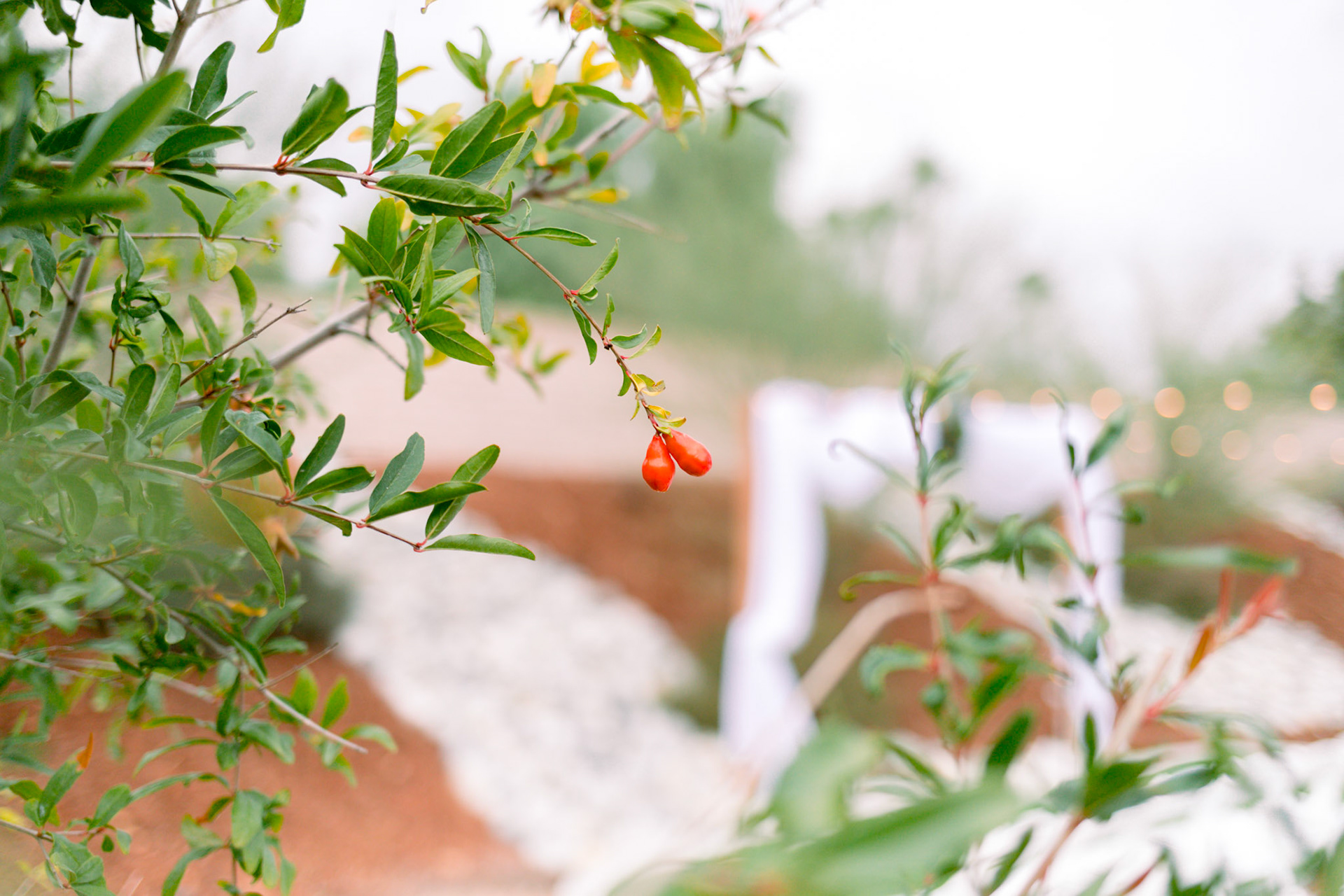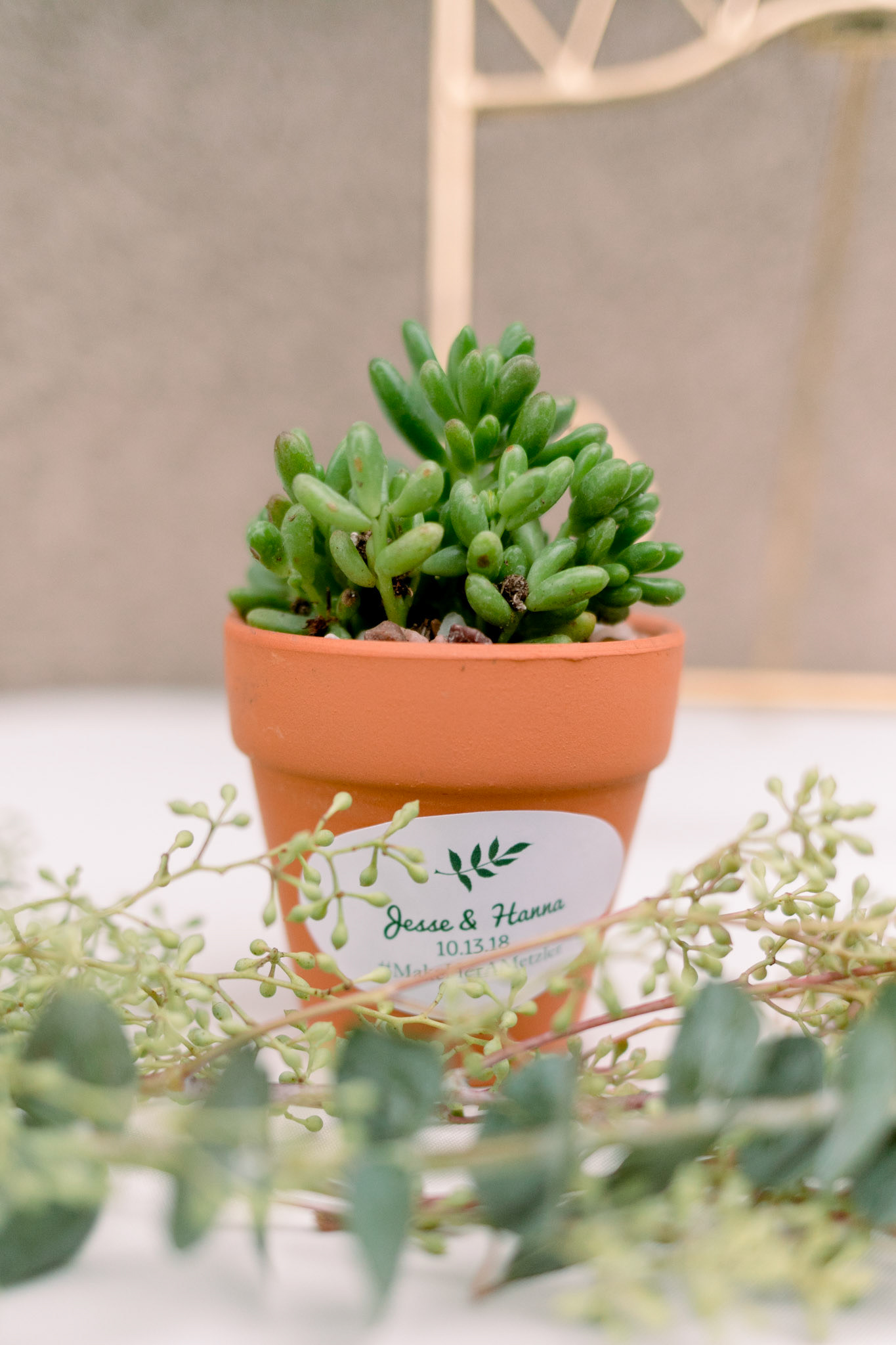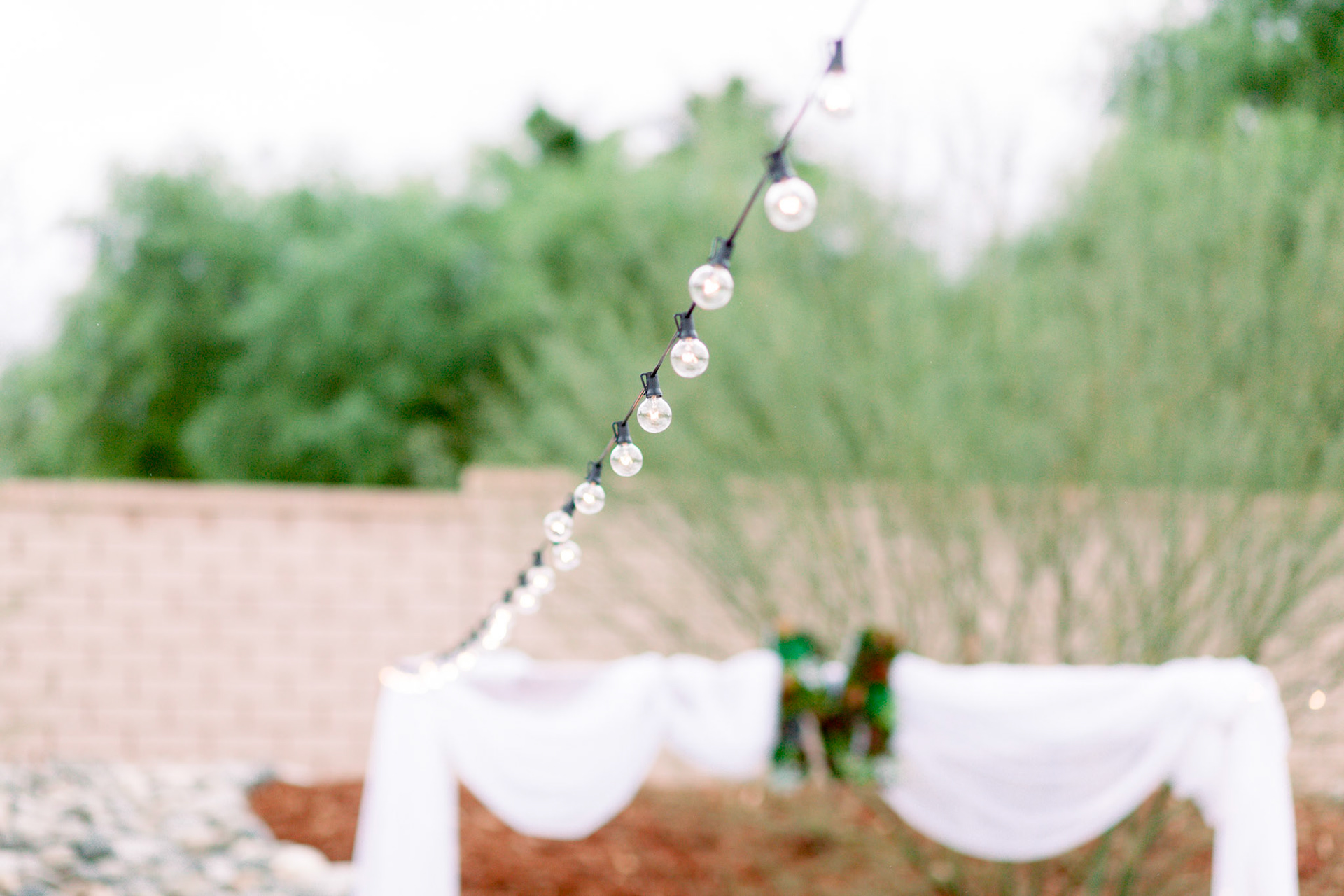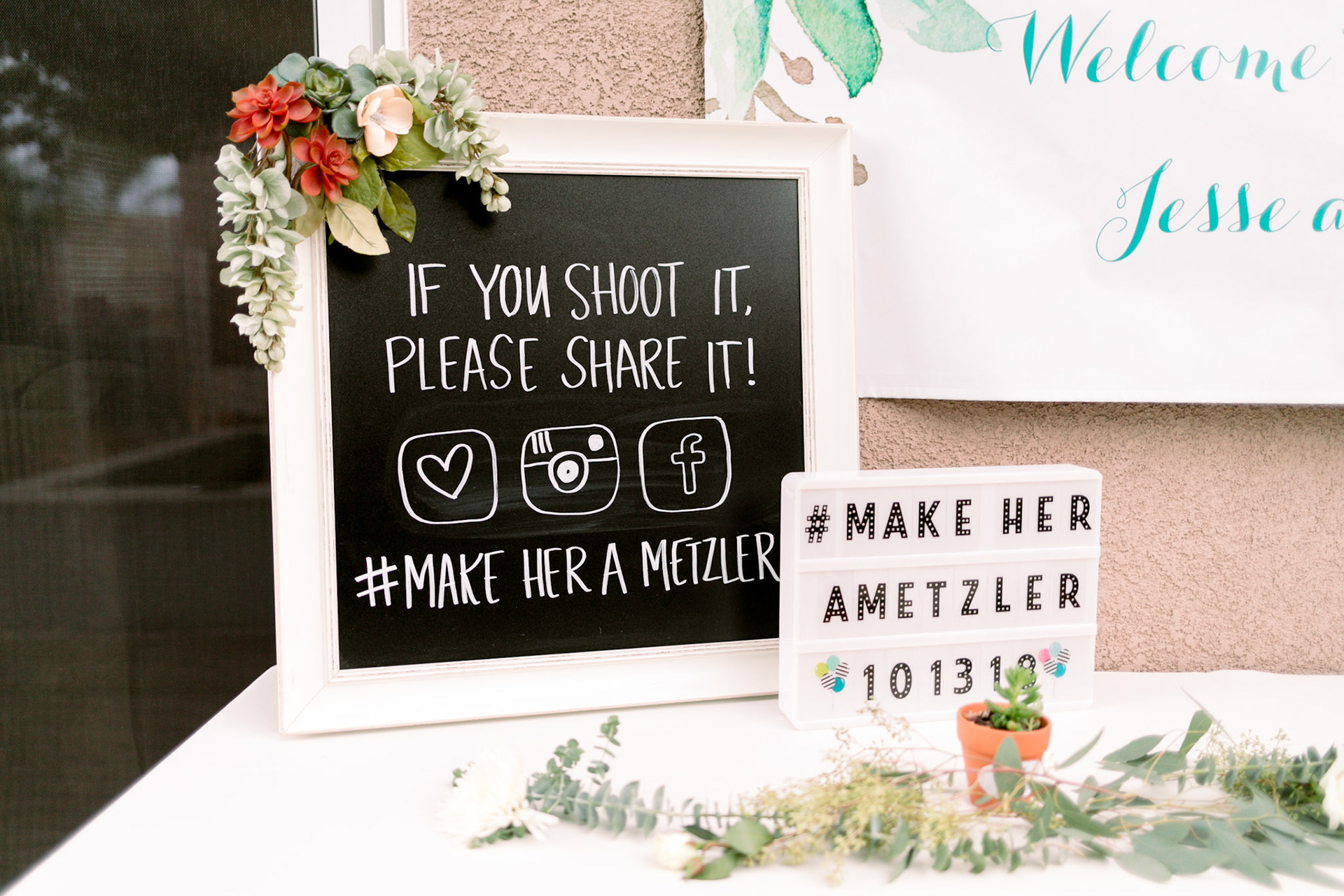 When your parents' backyard is this gorgeous, you really don't need to get a fancy venue!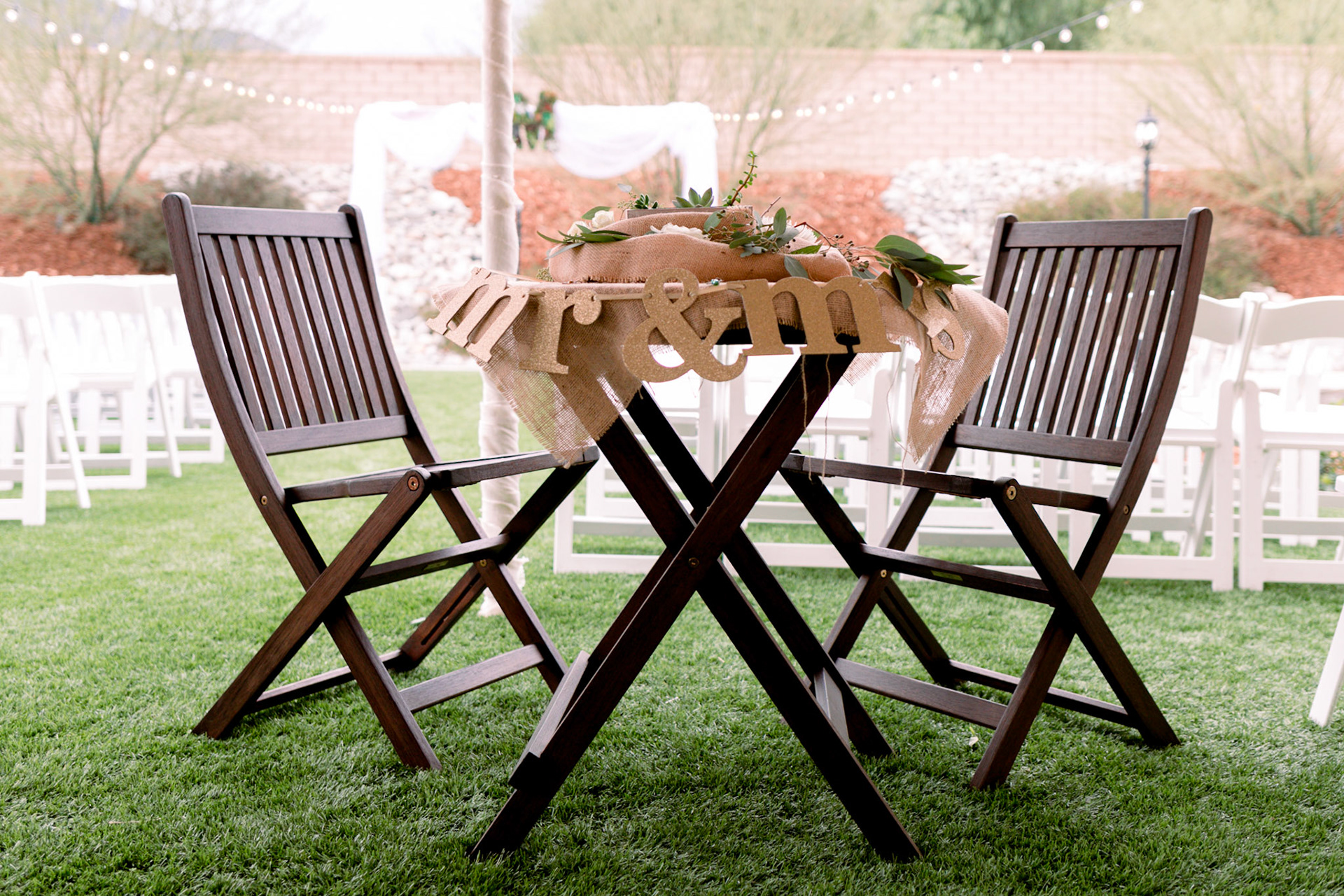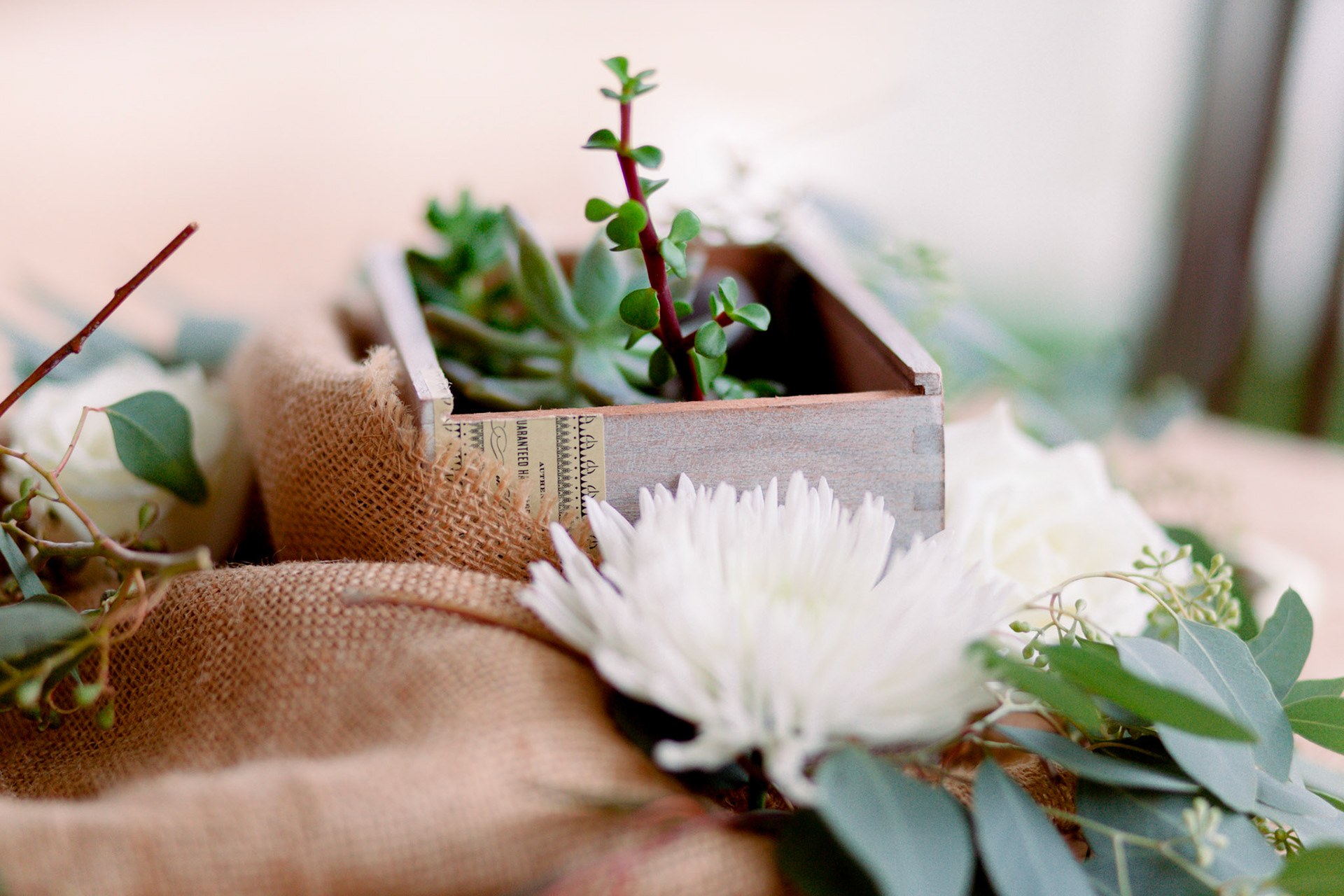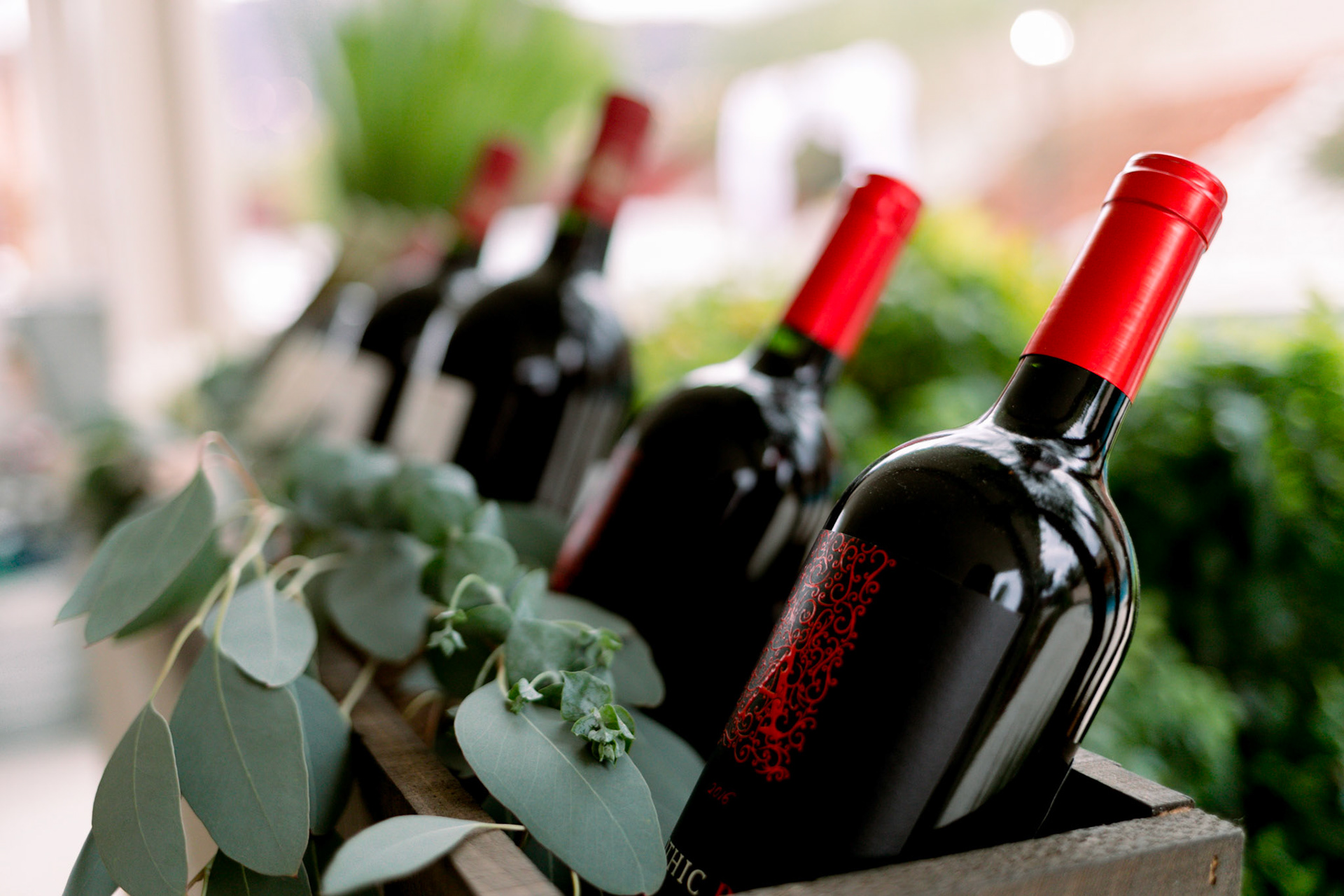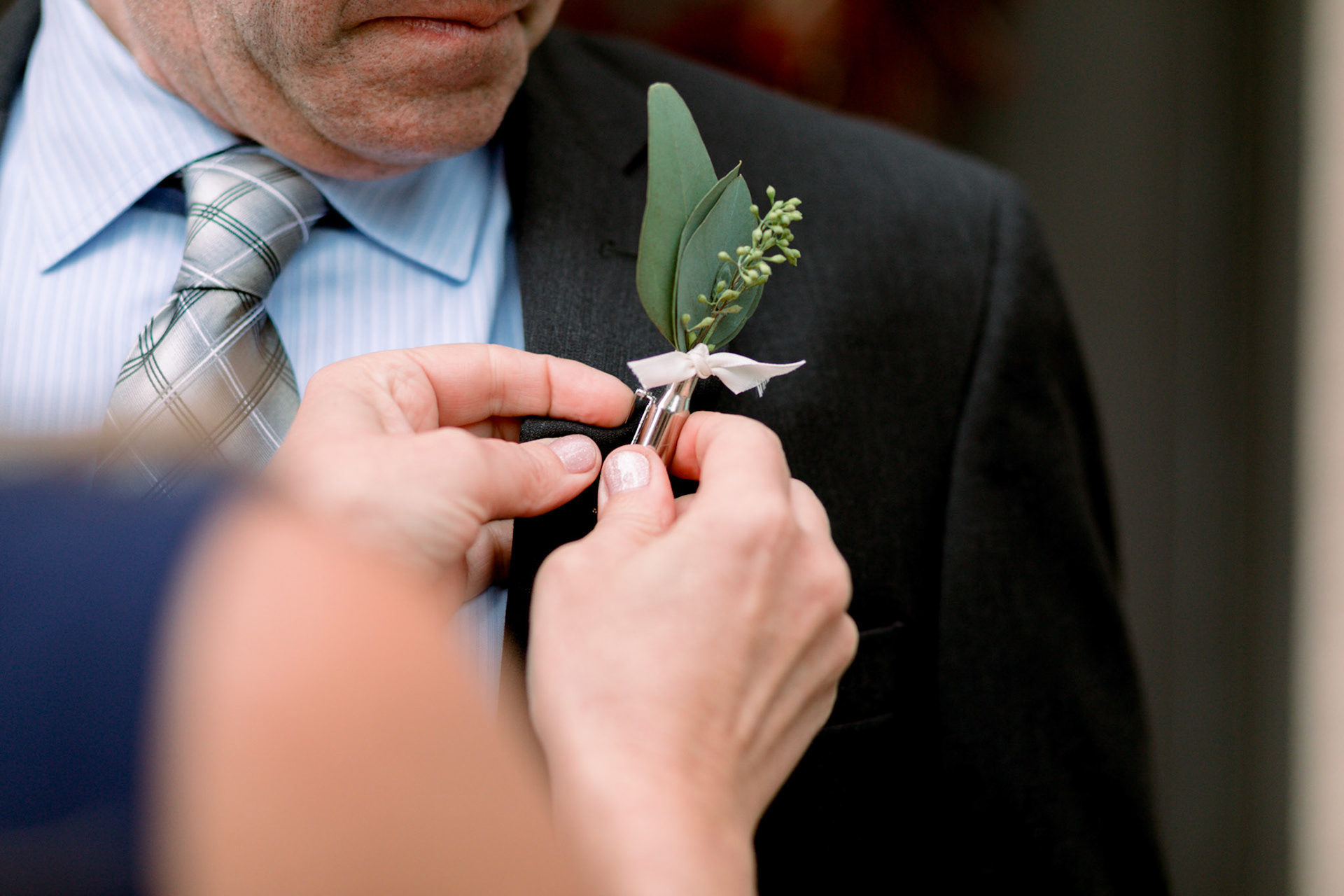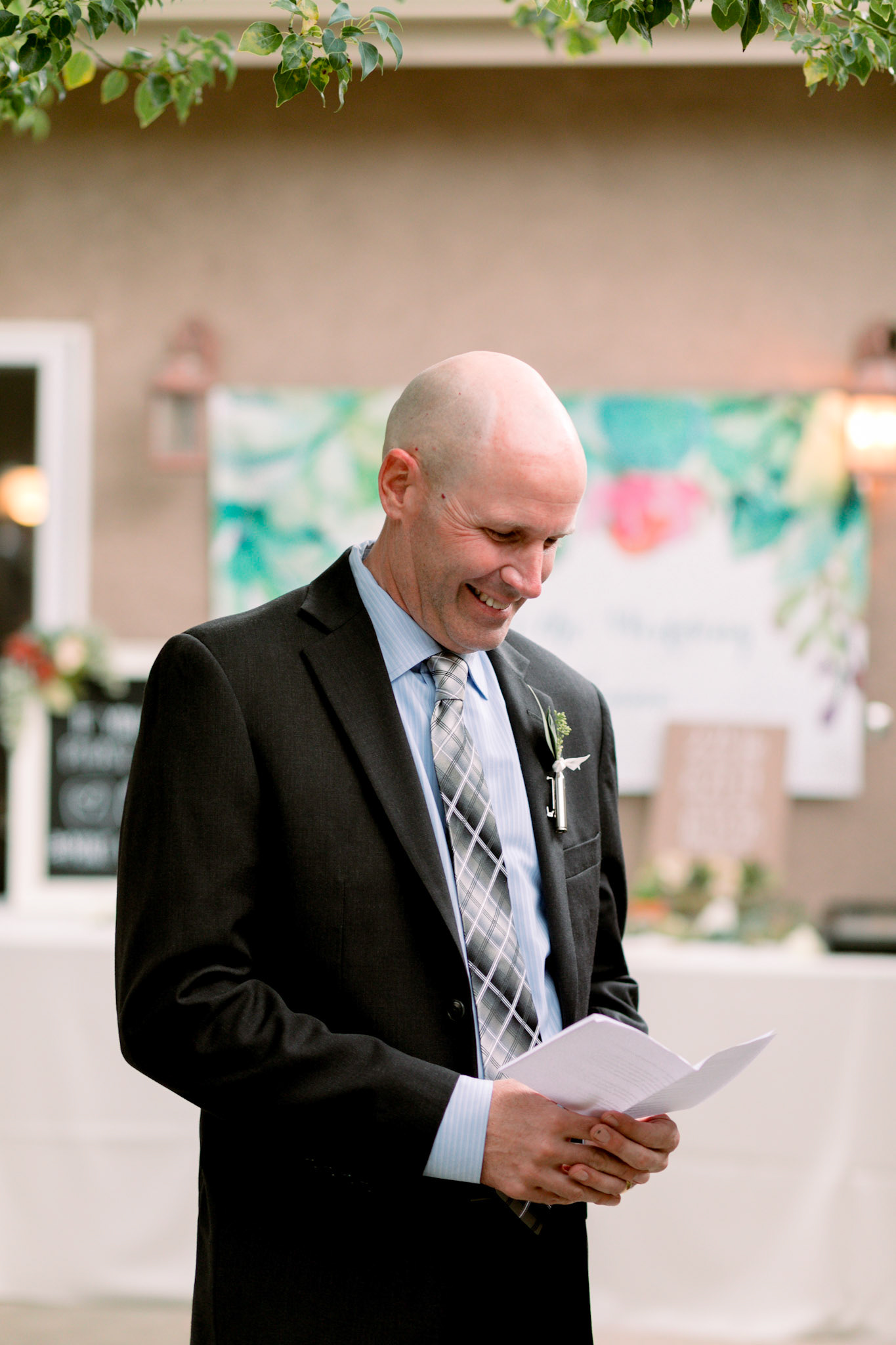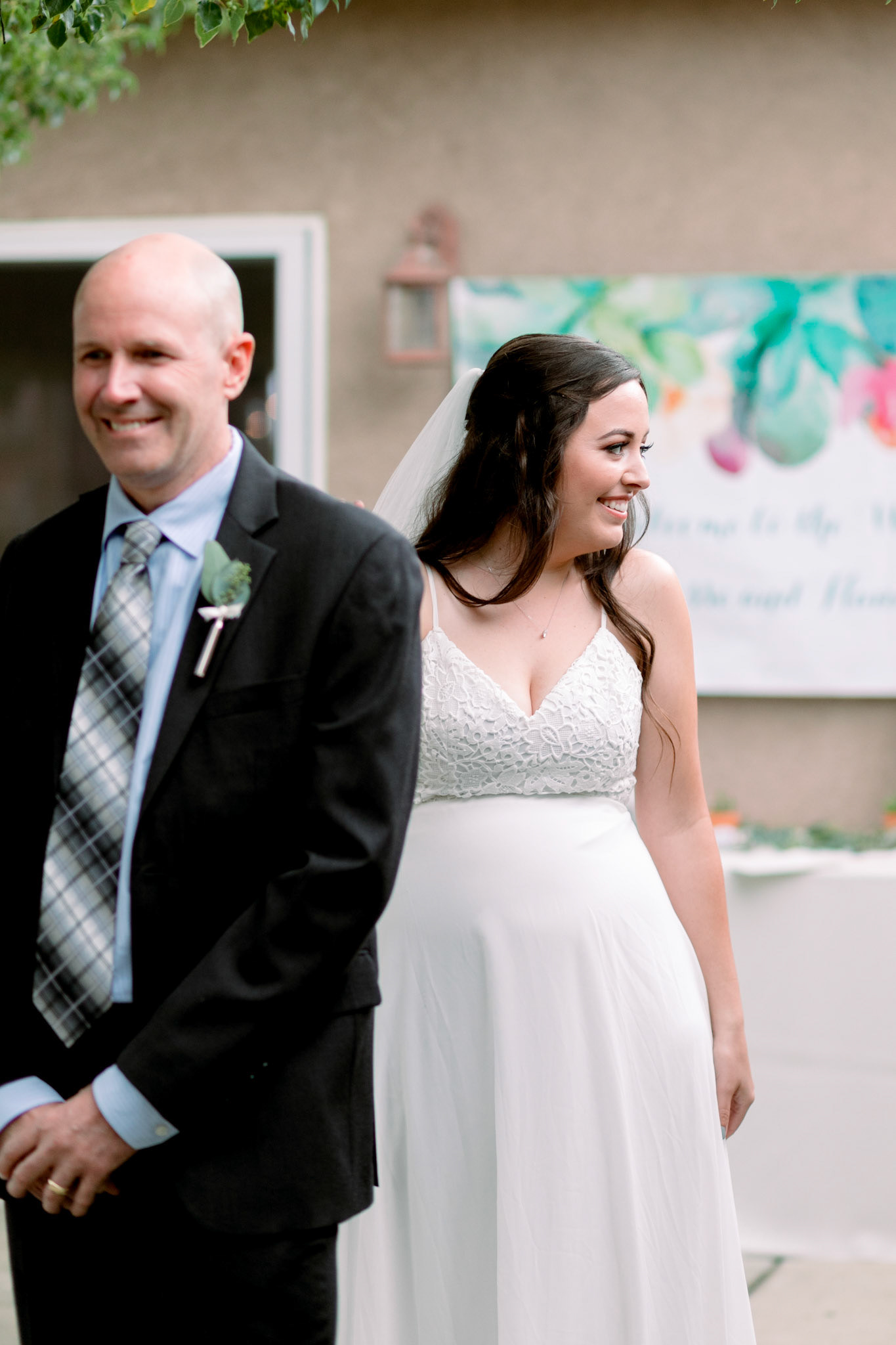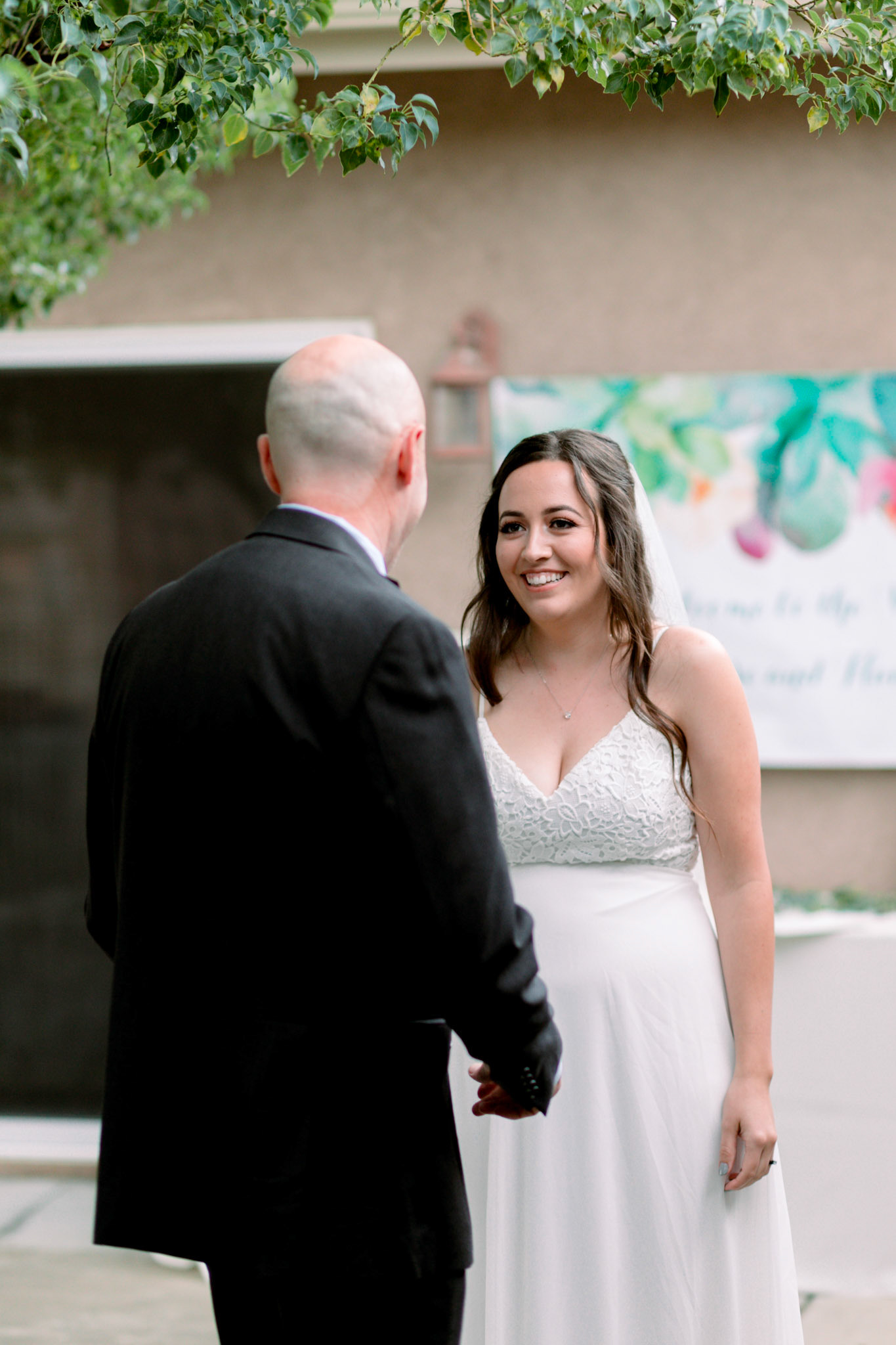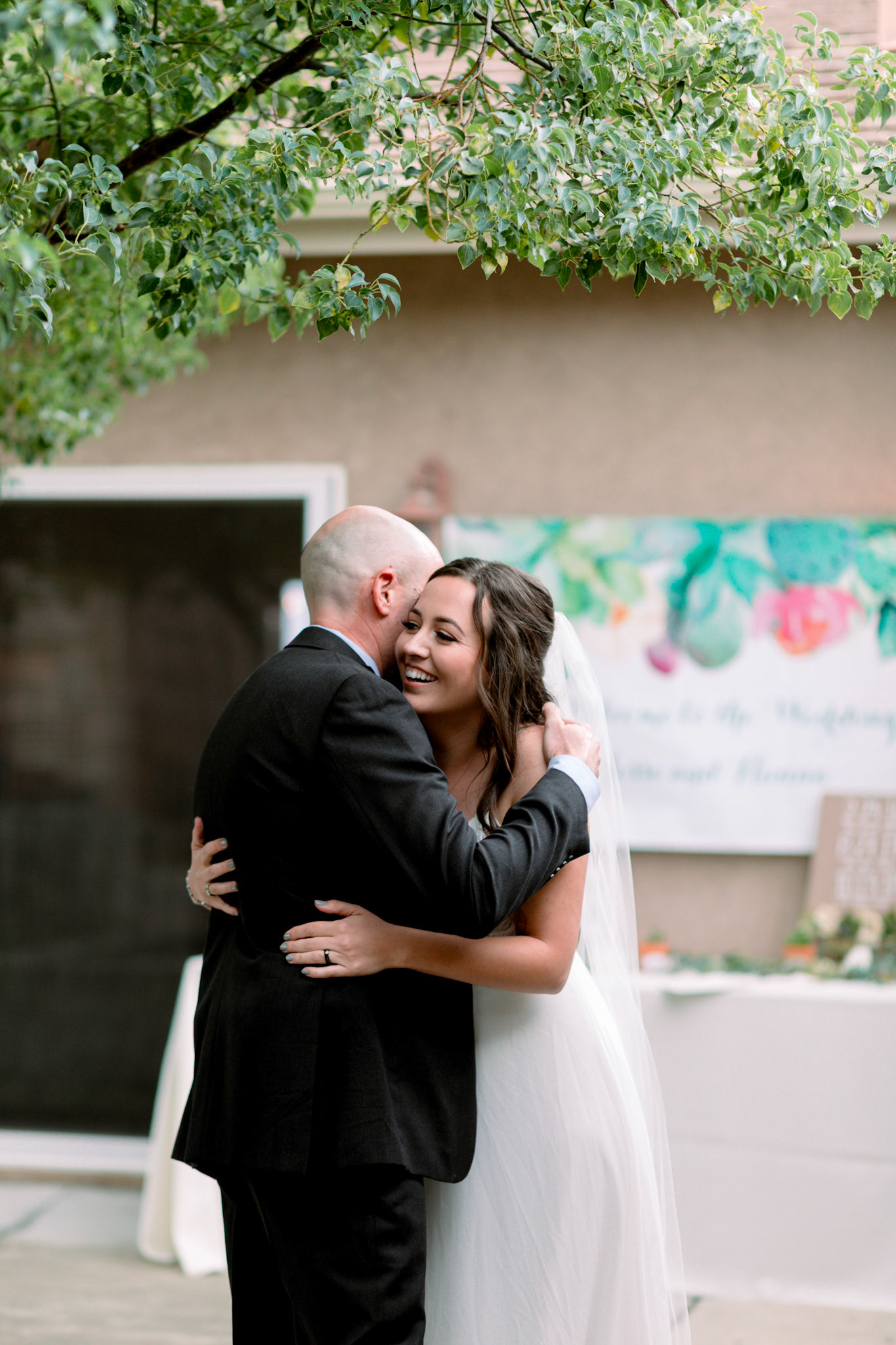 How sweet is this "first look" with your dad?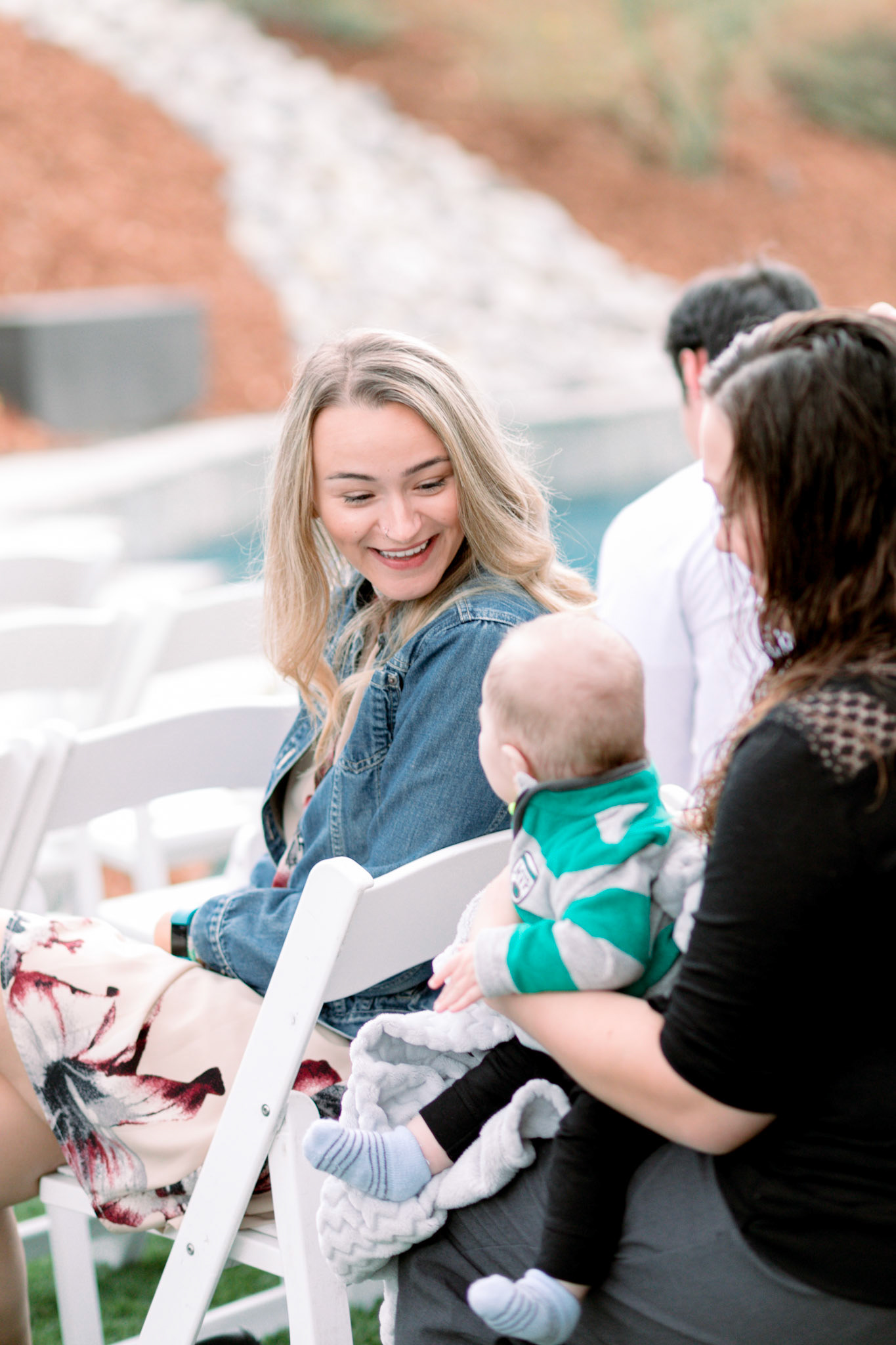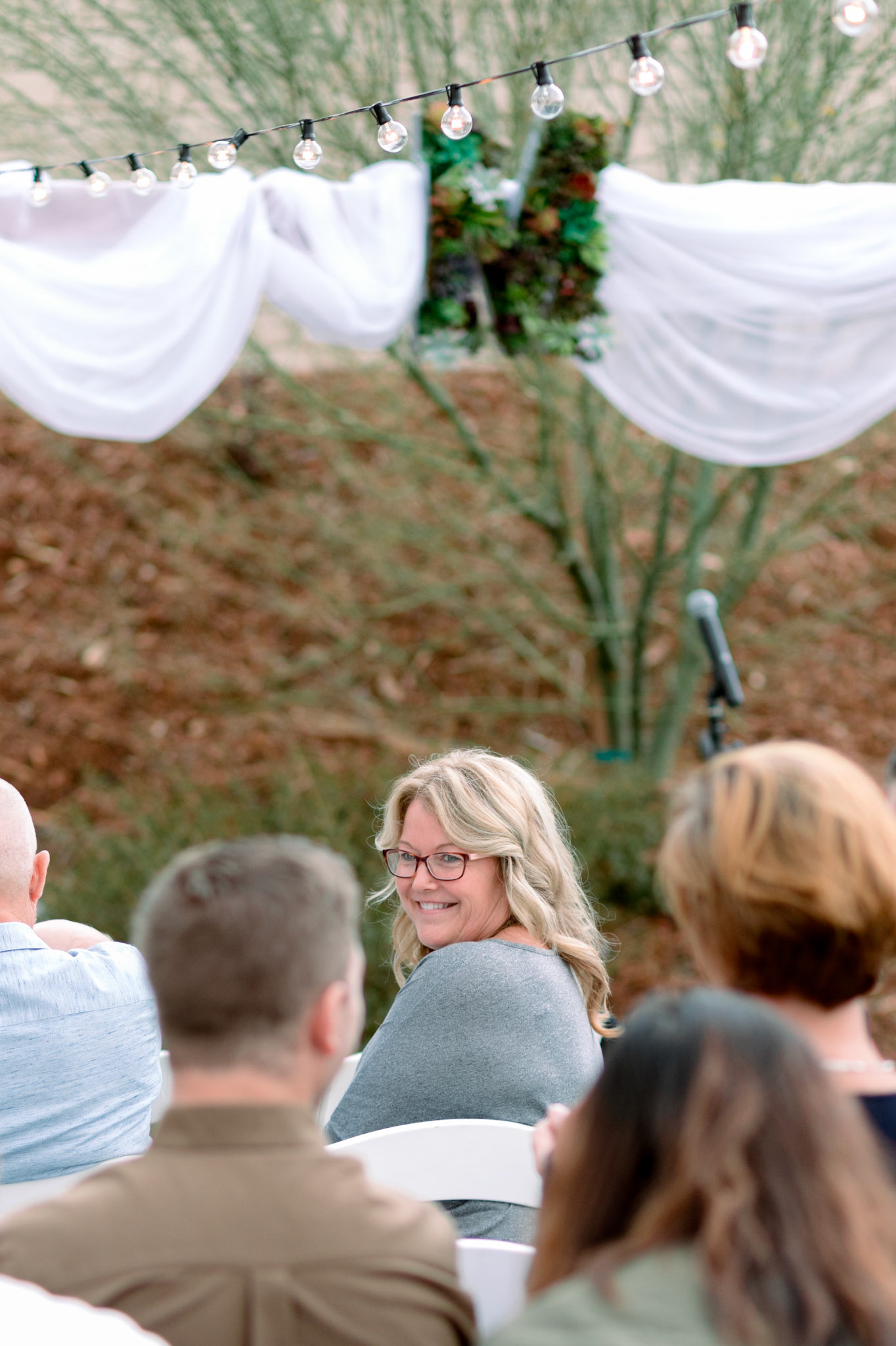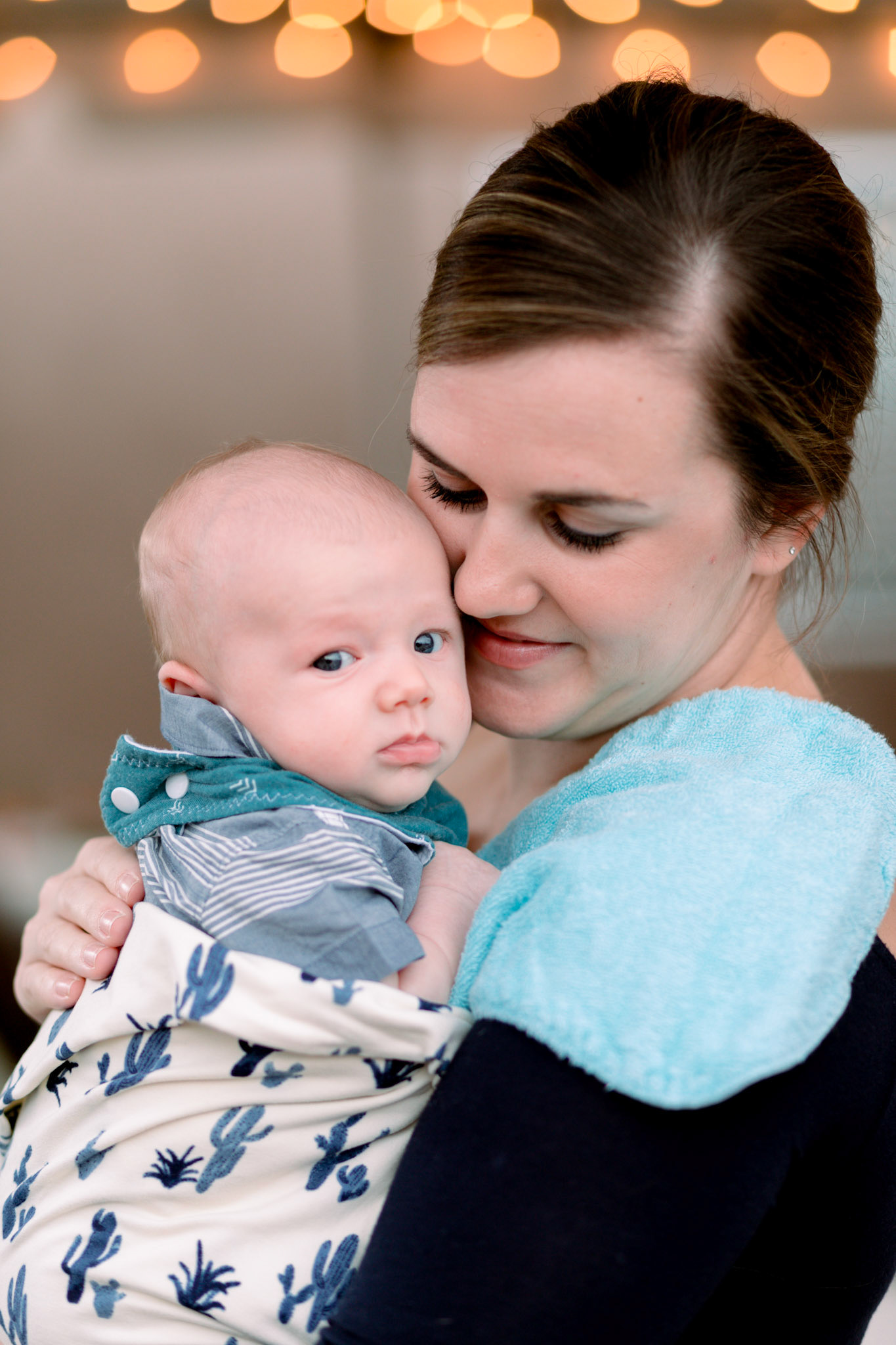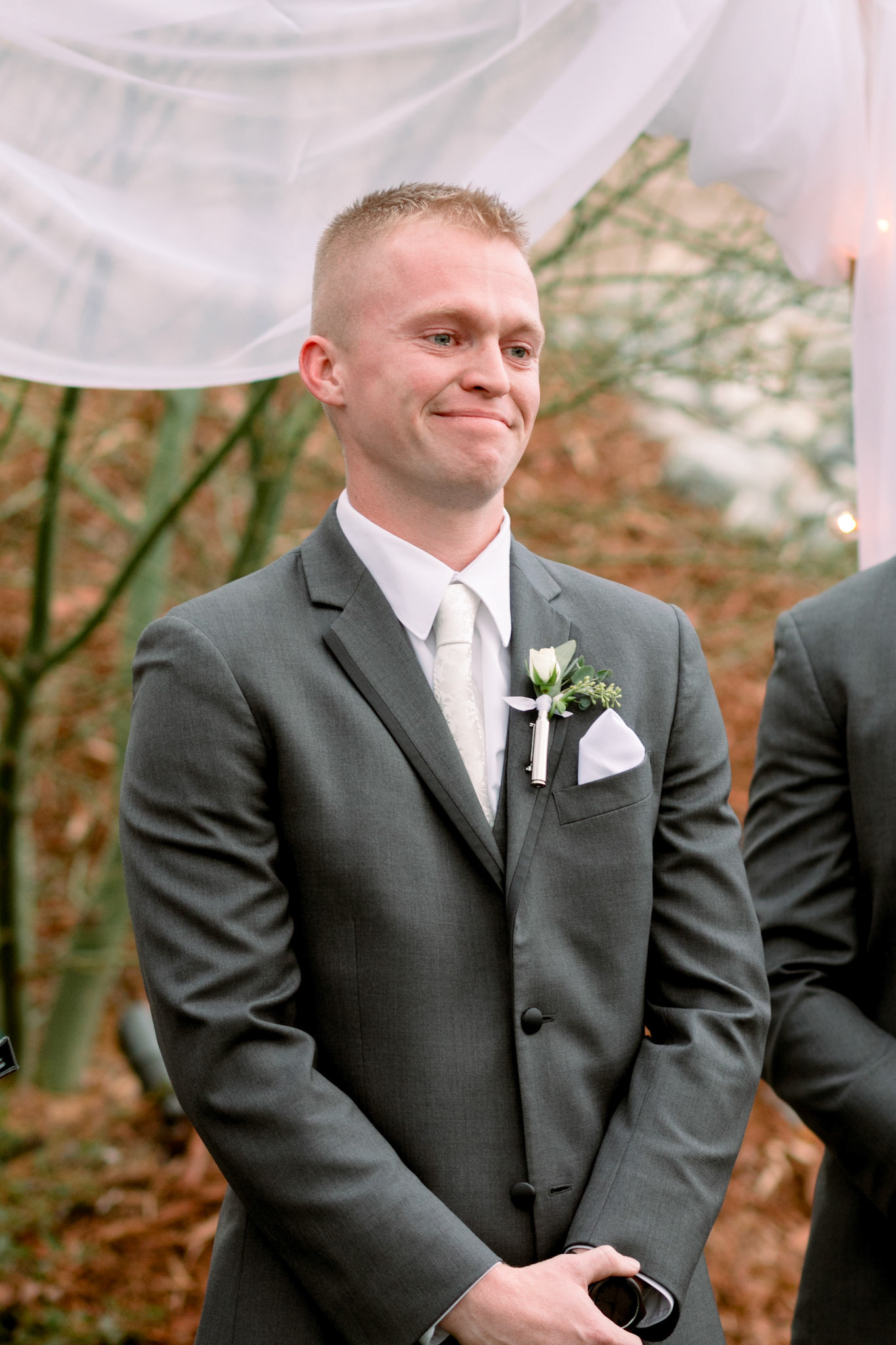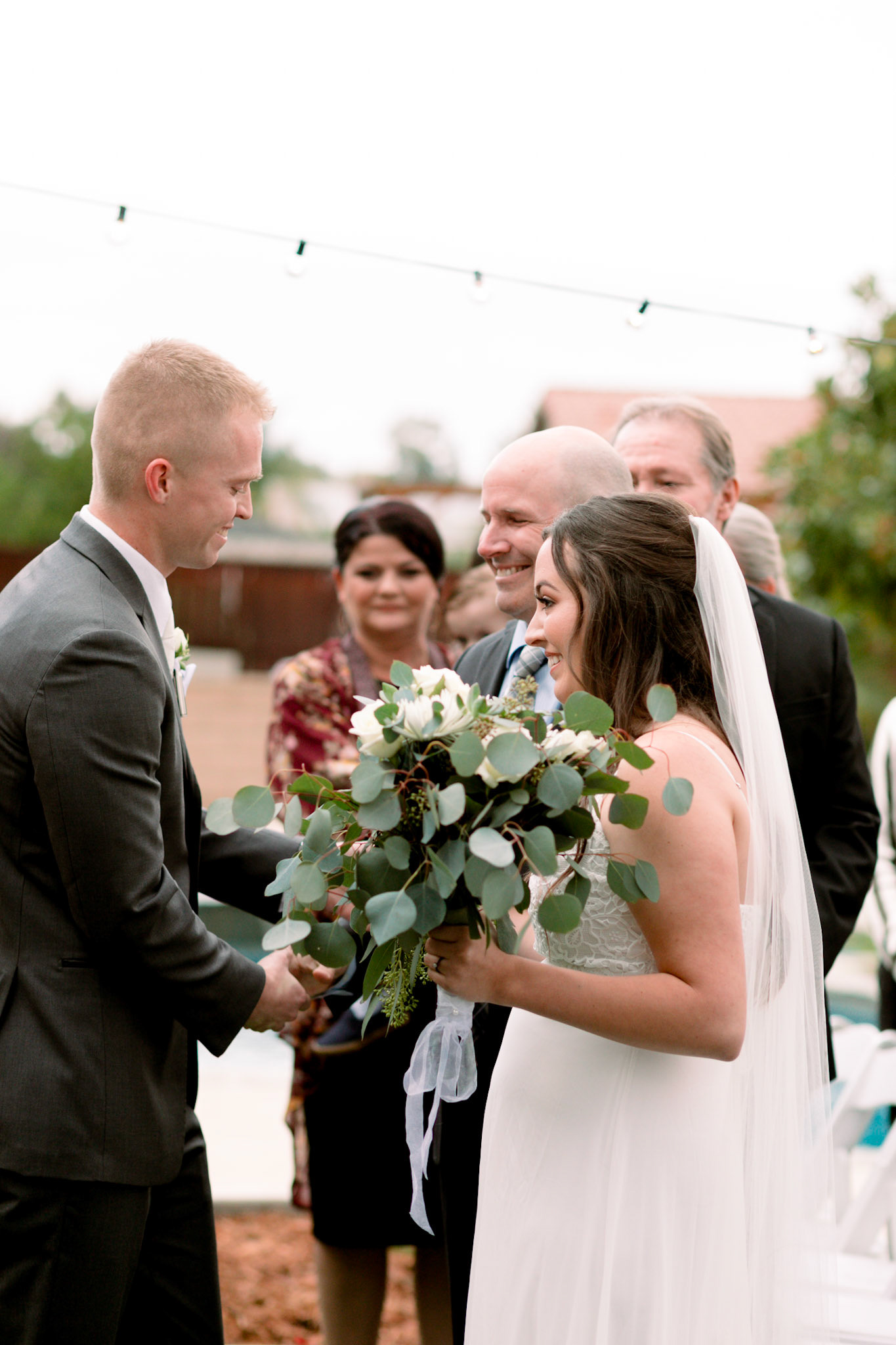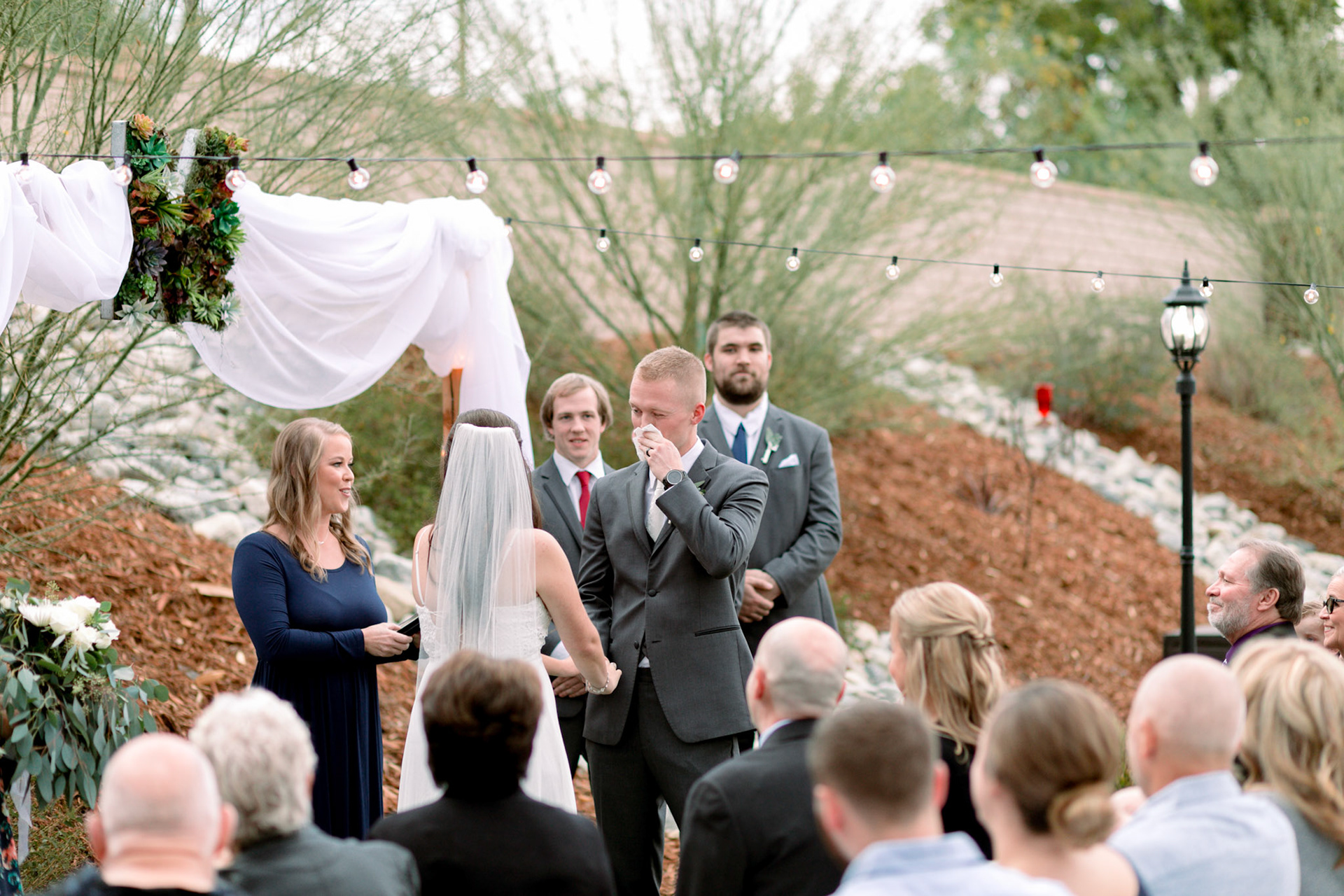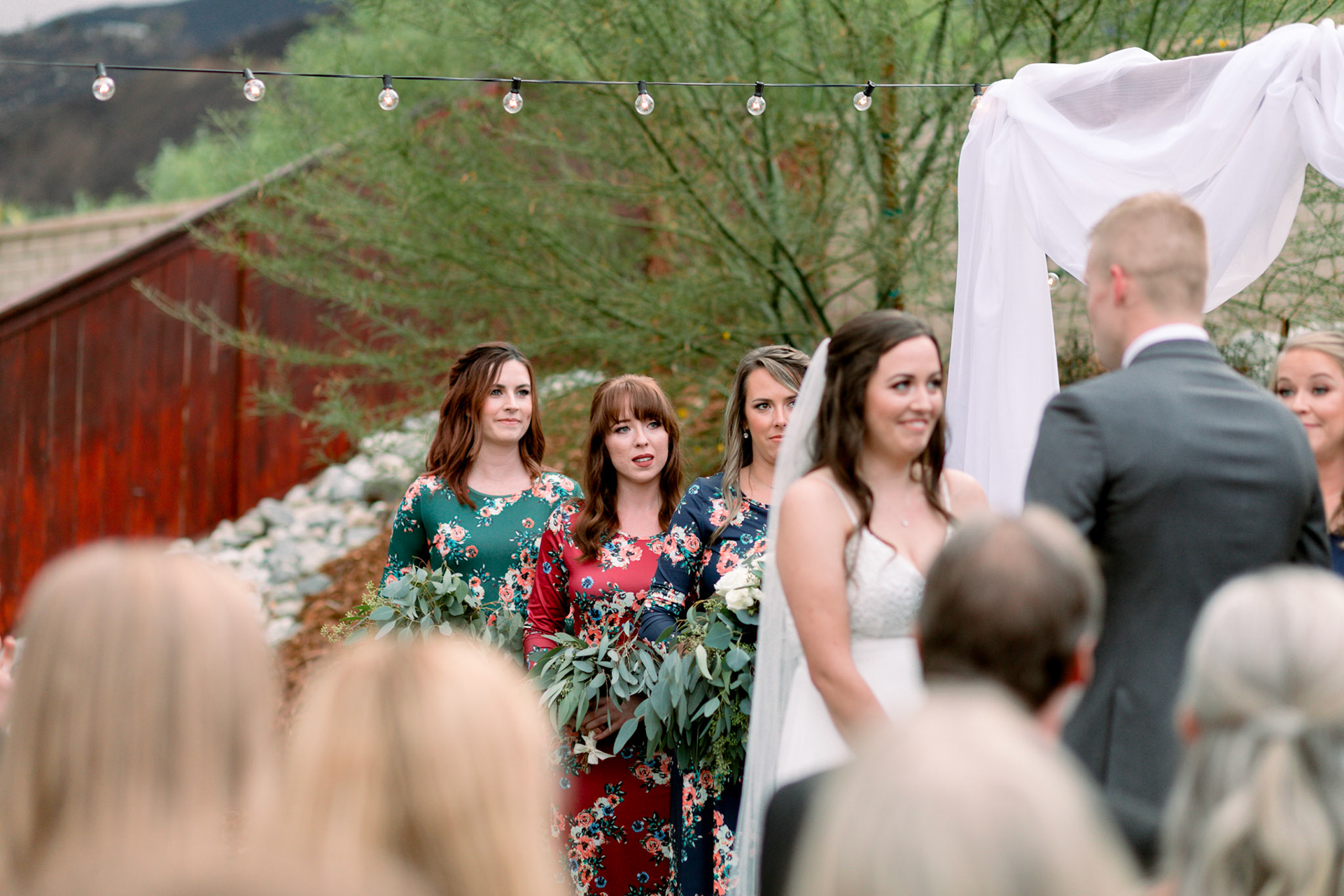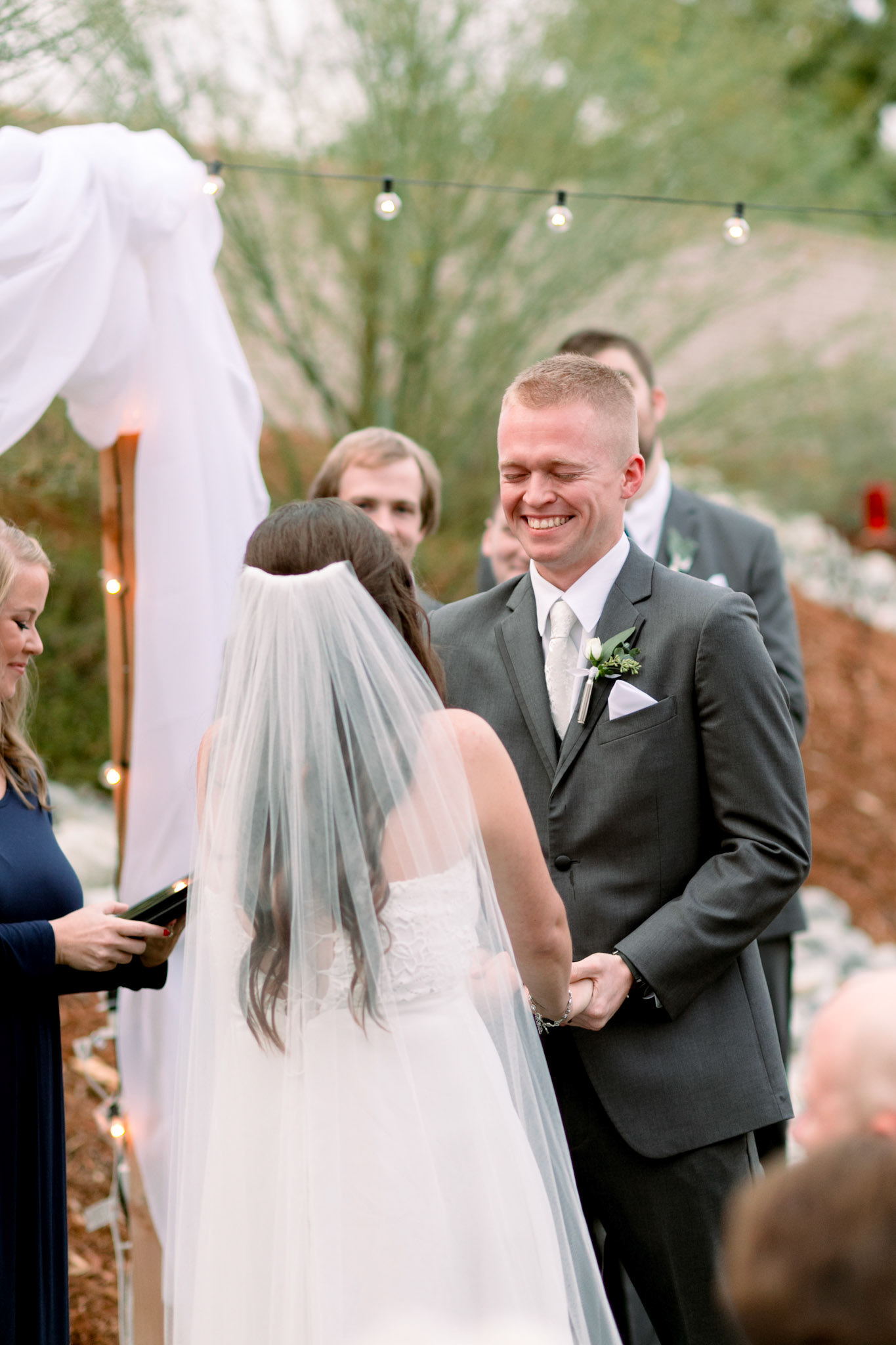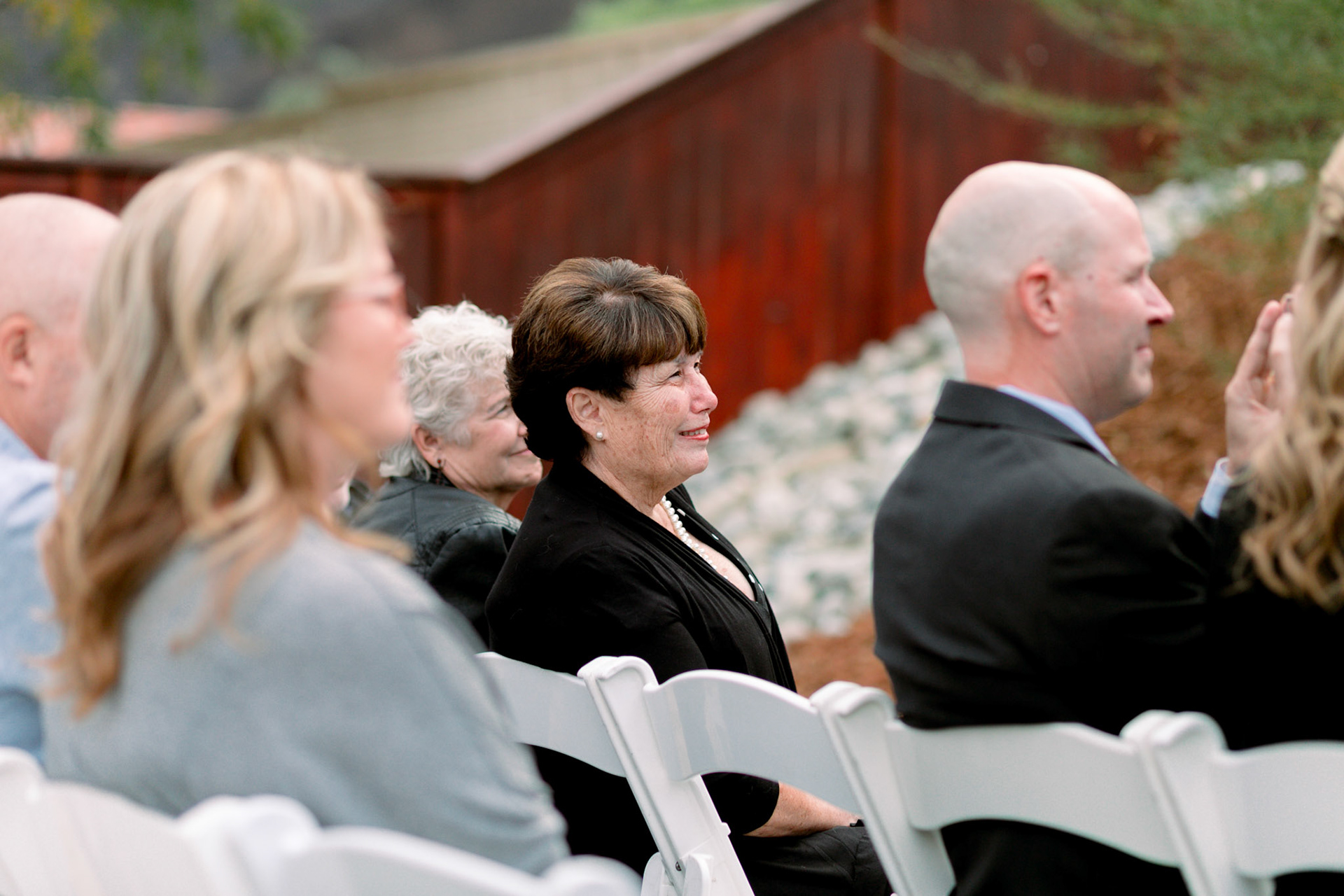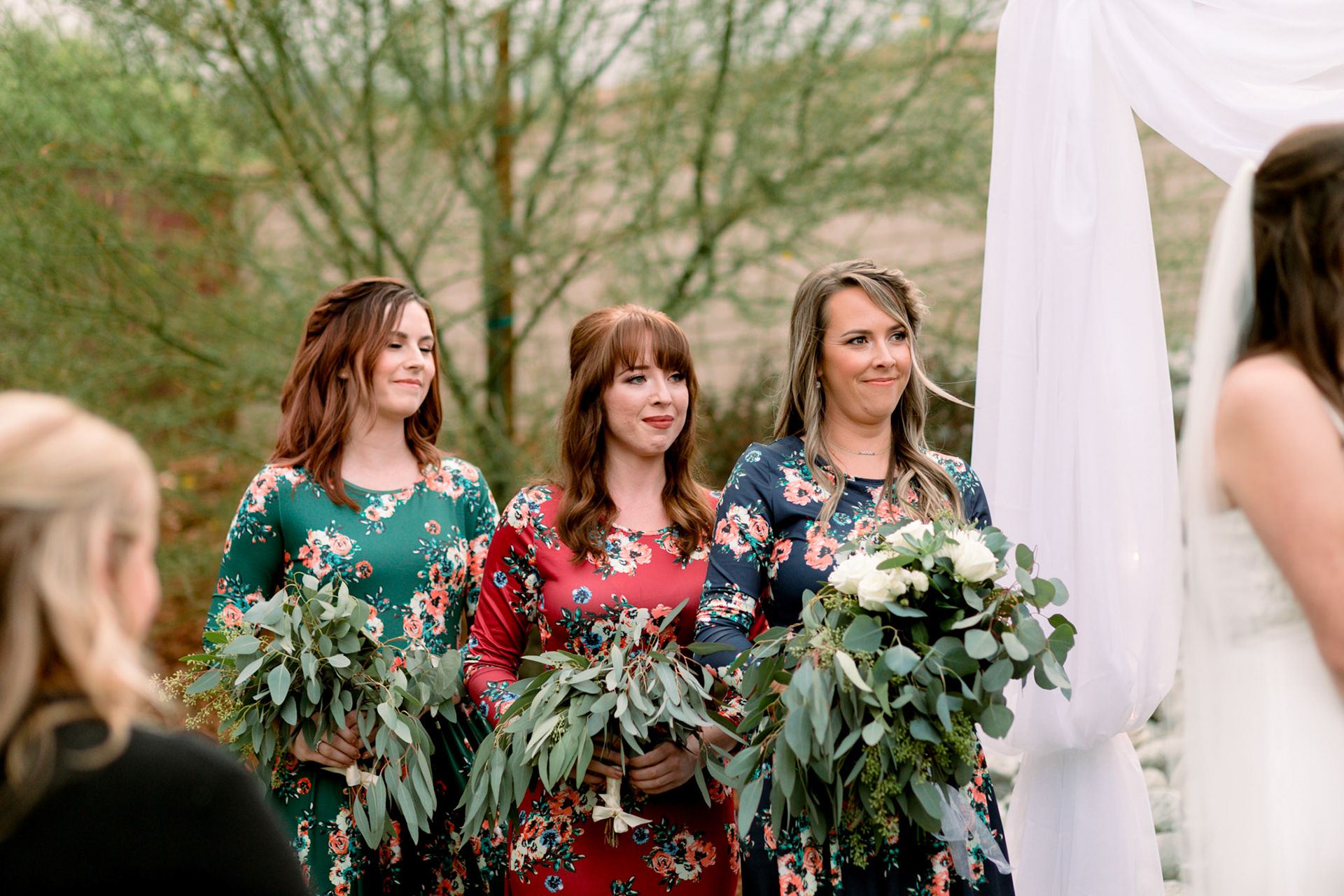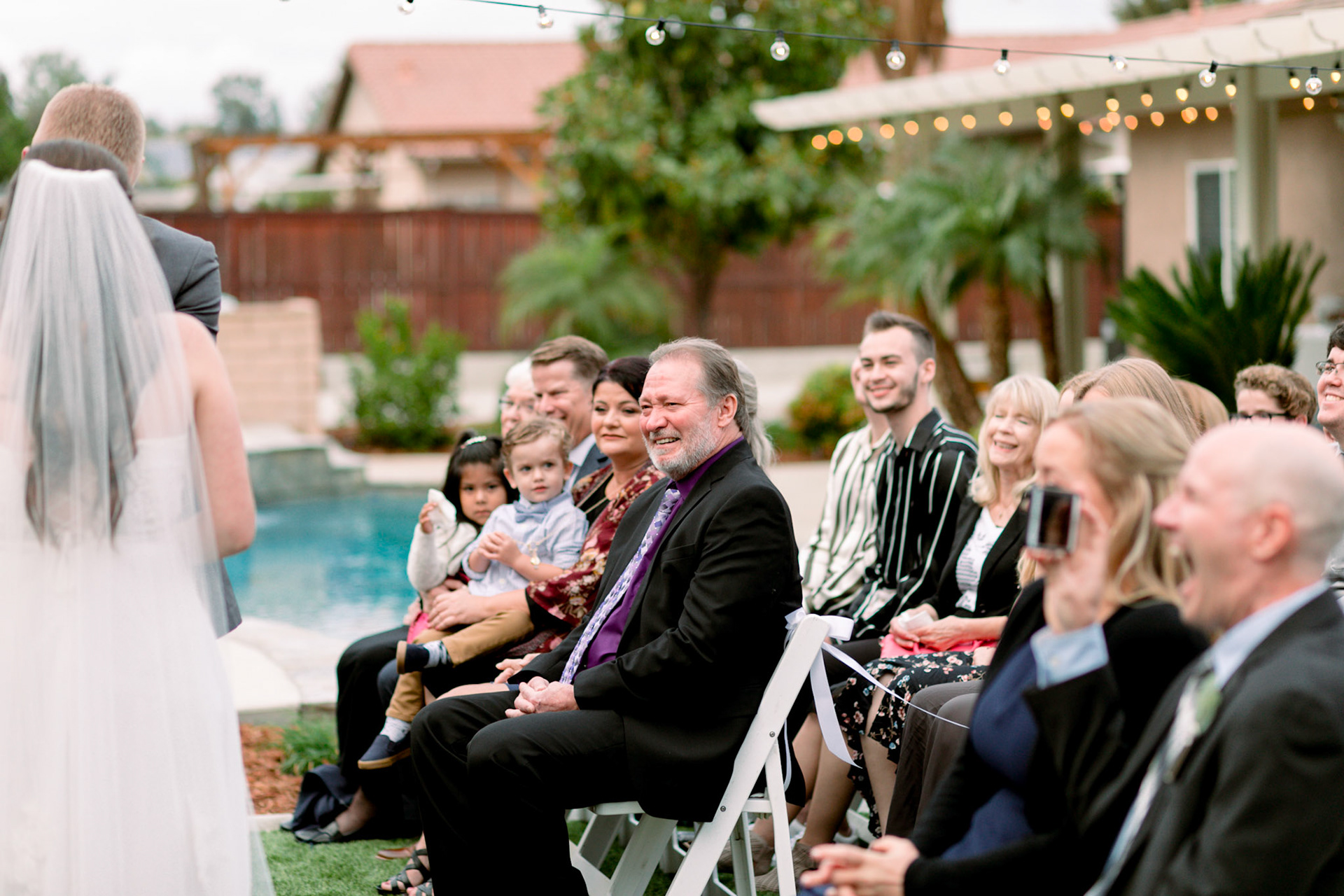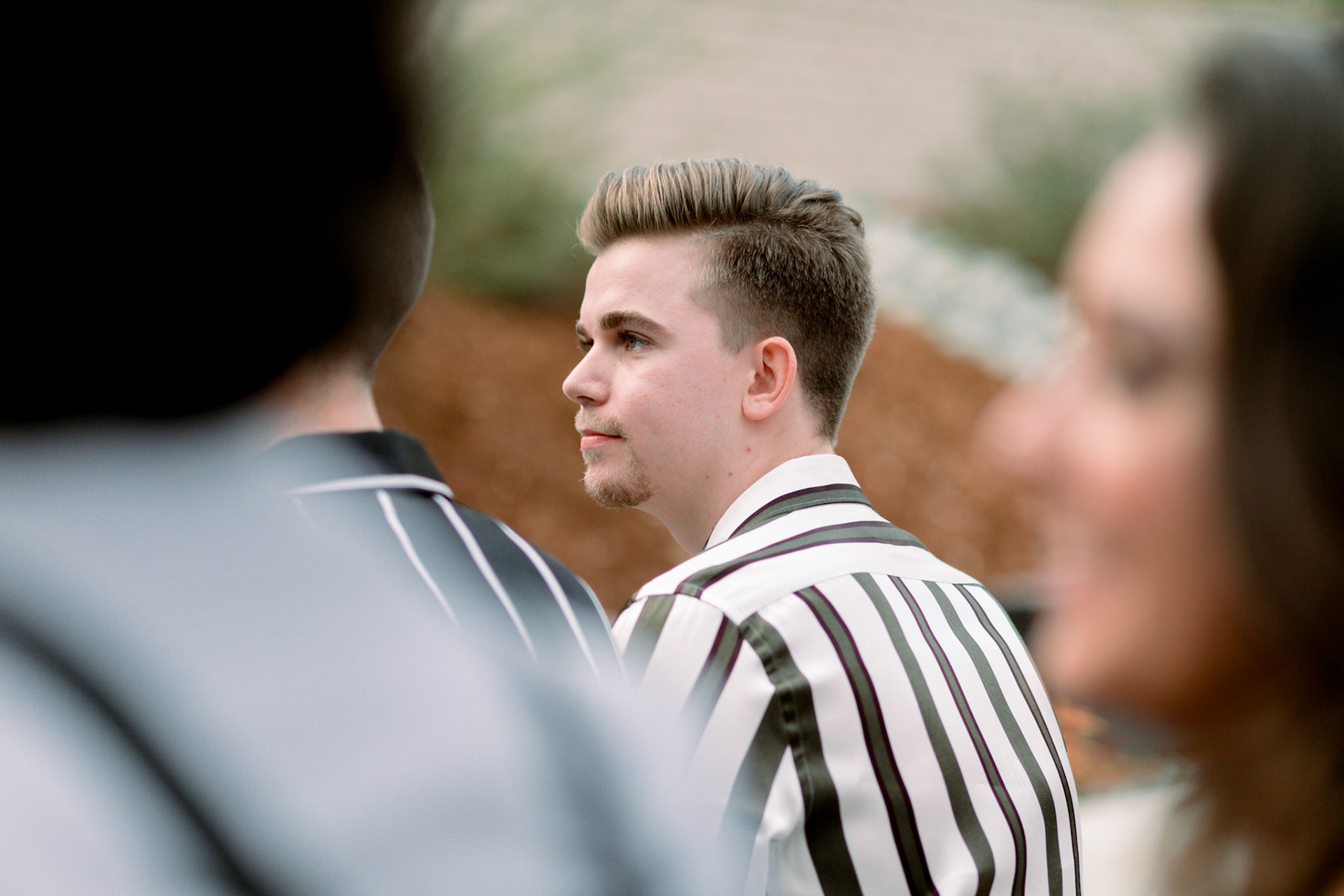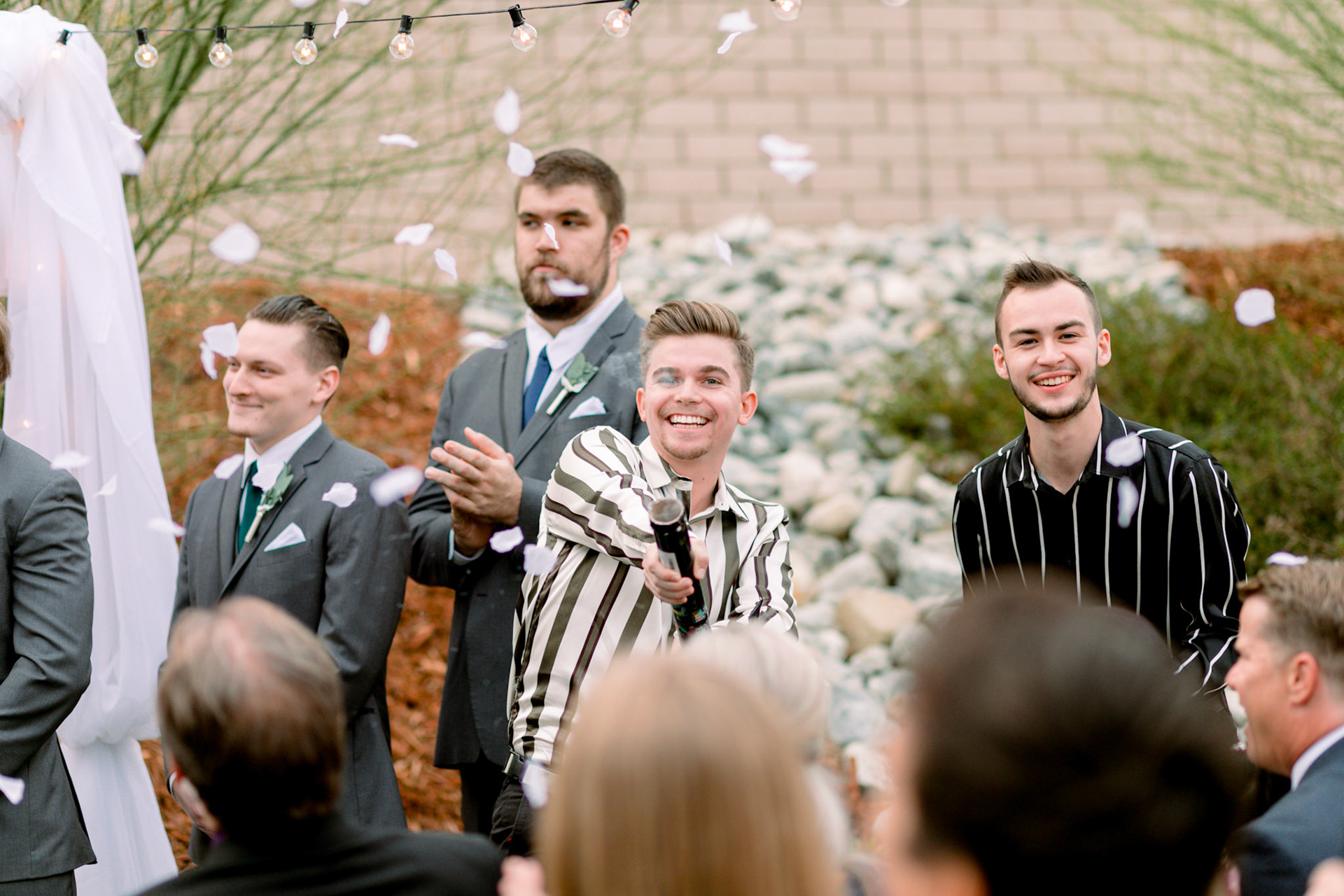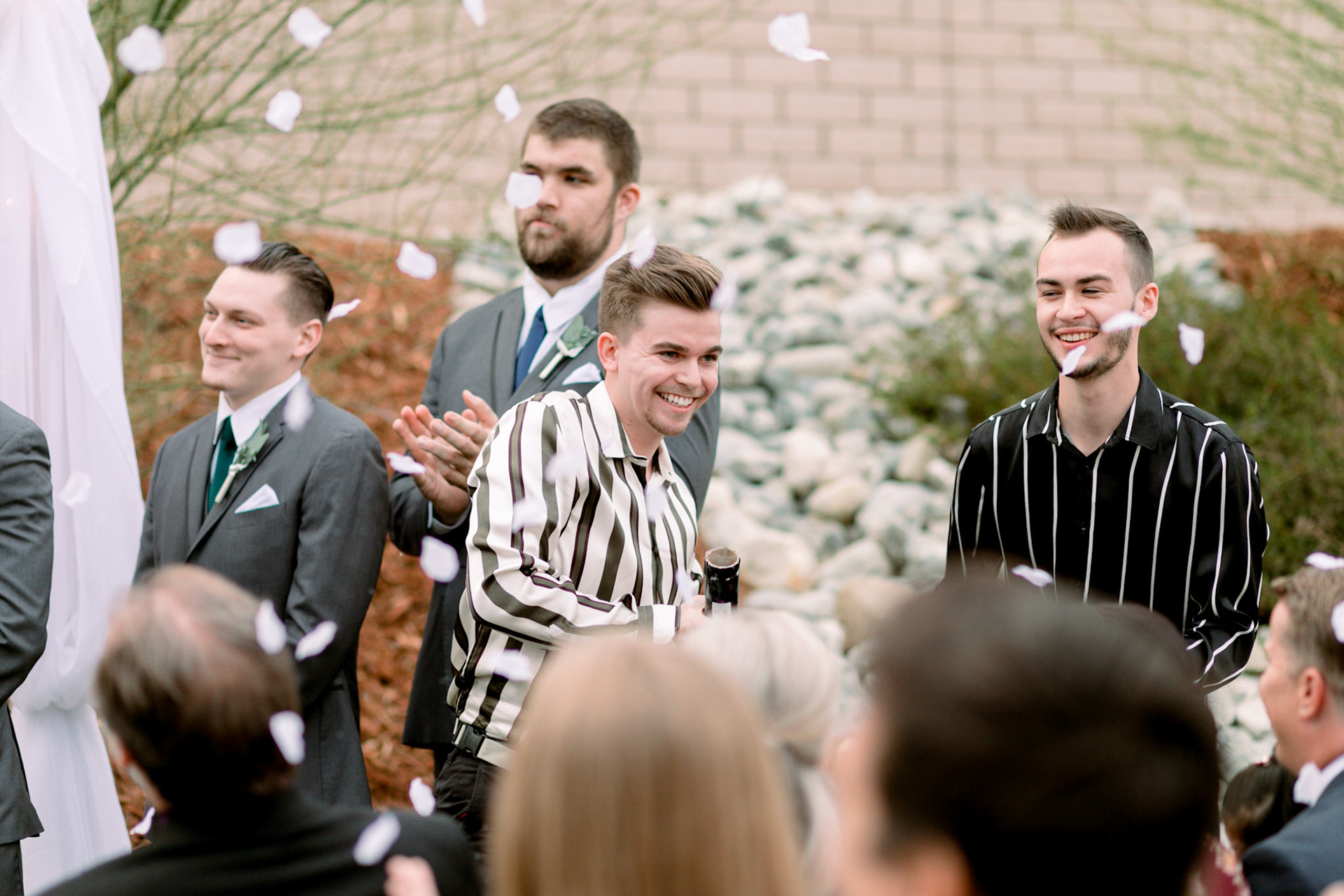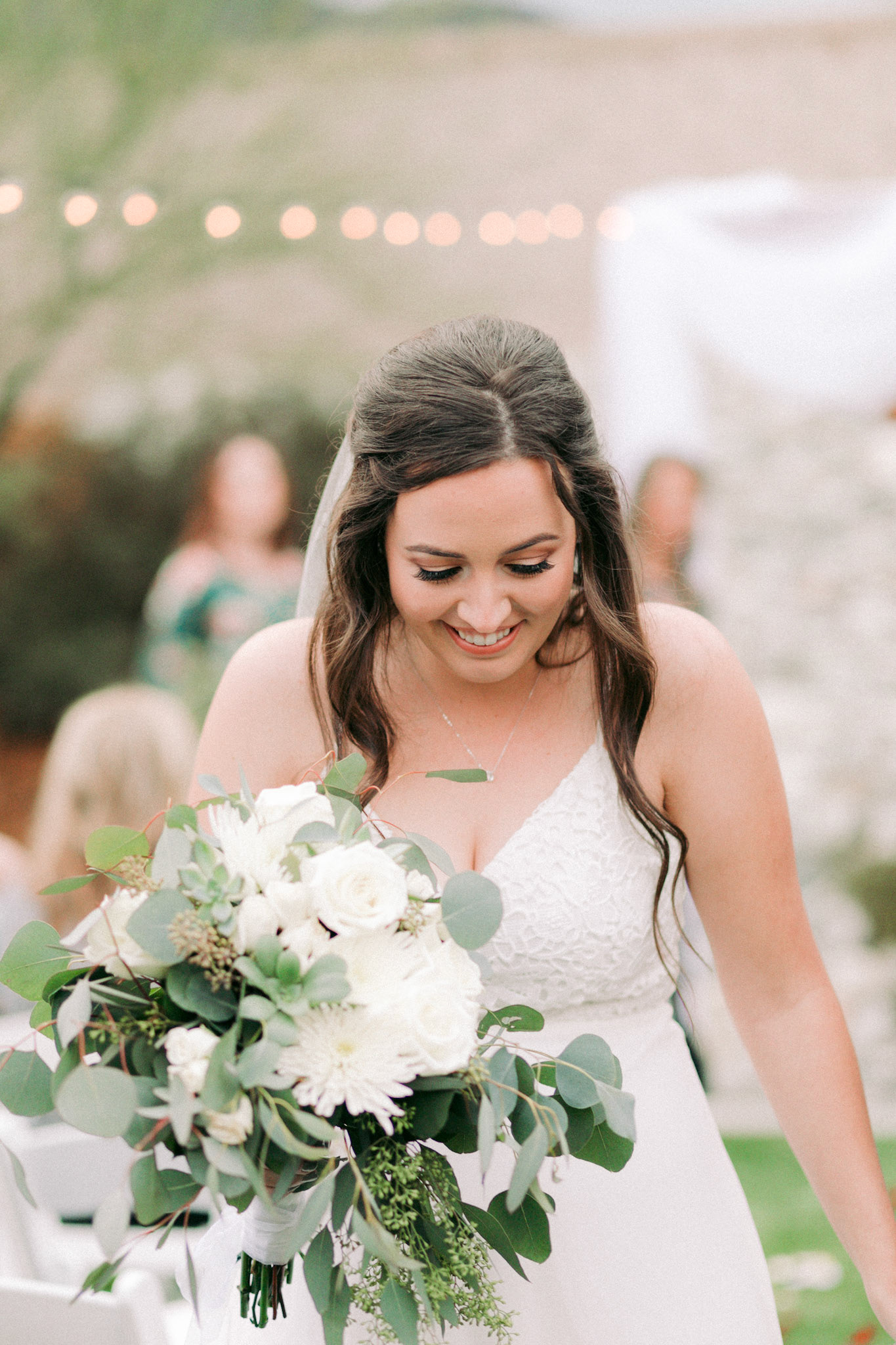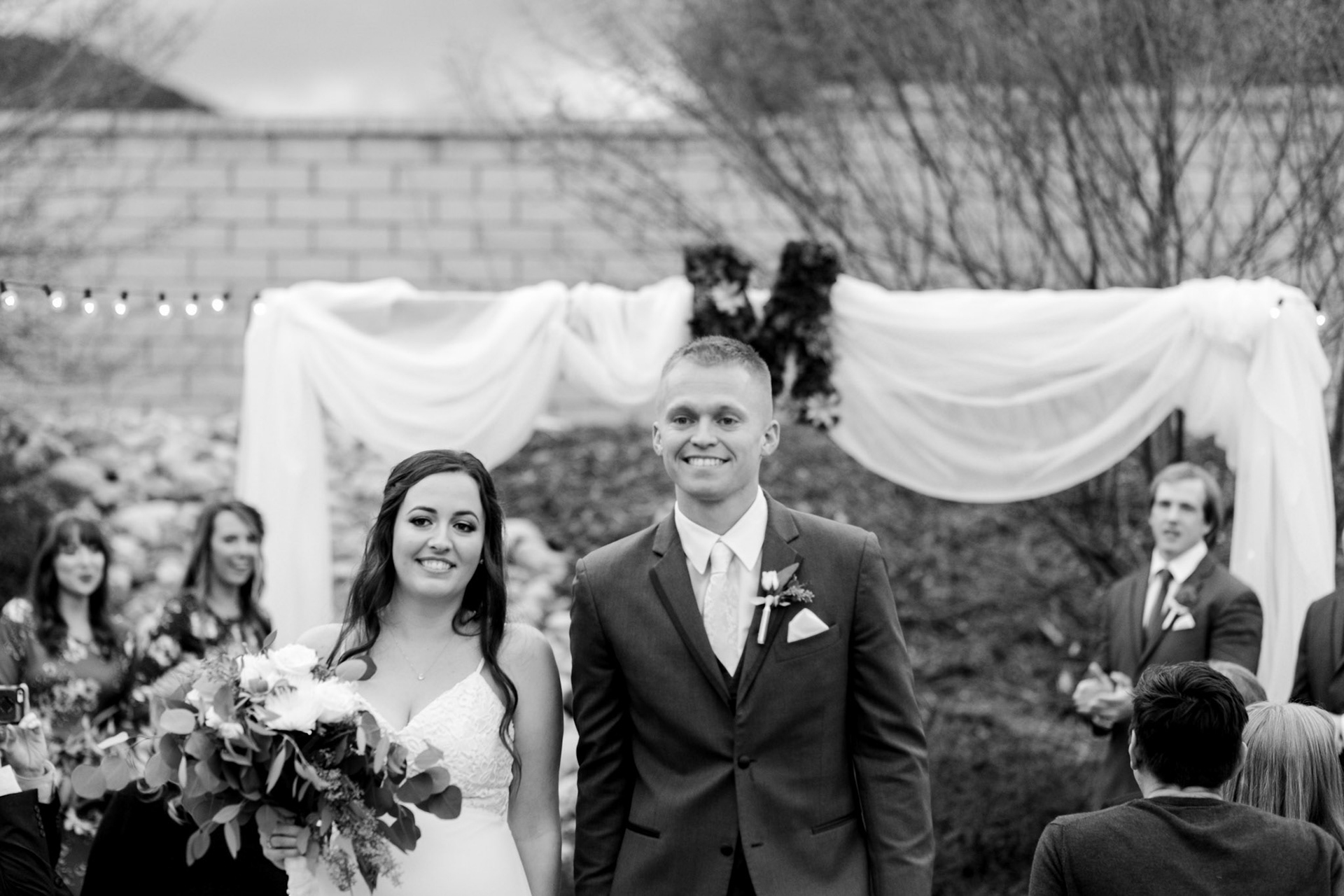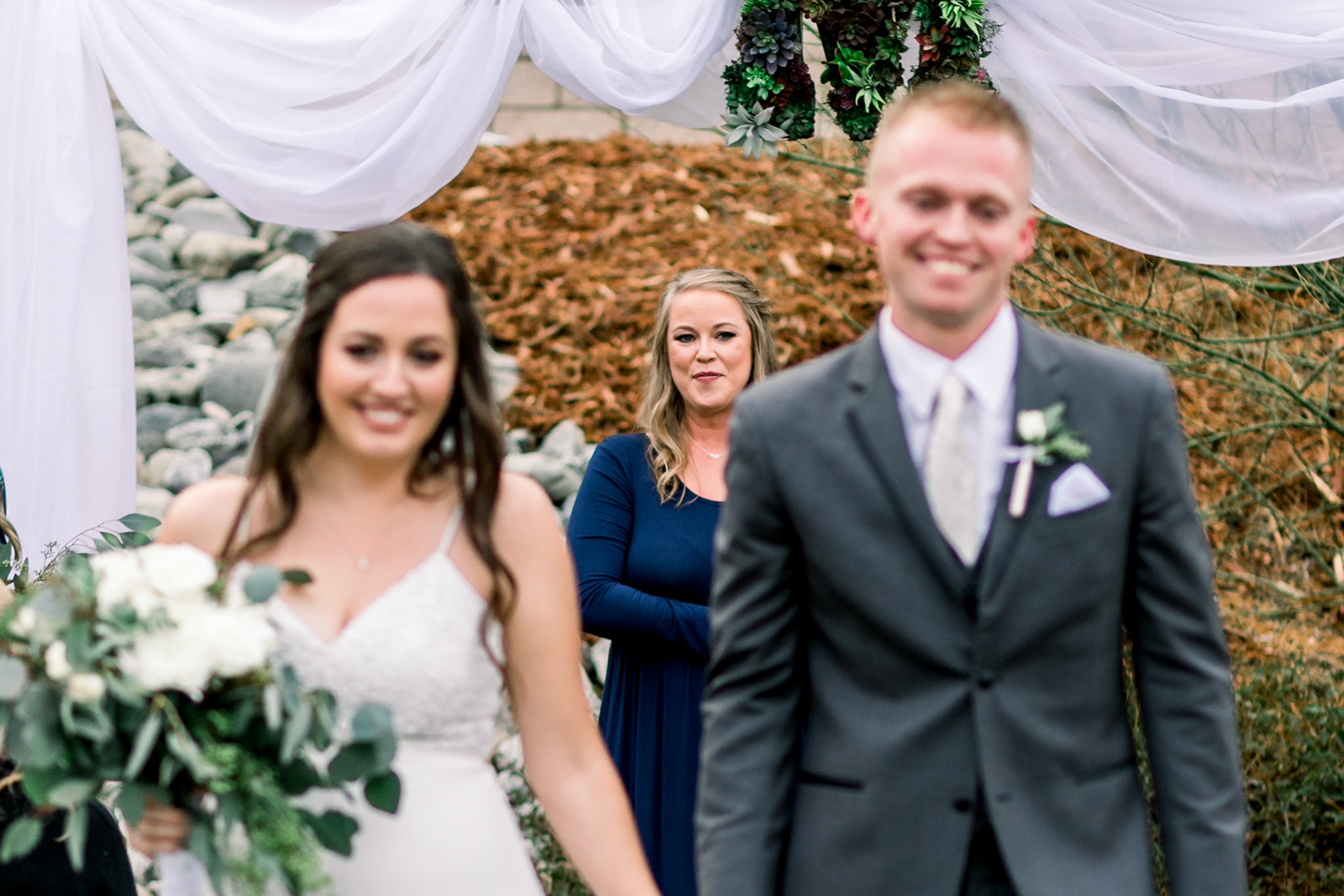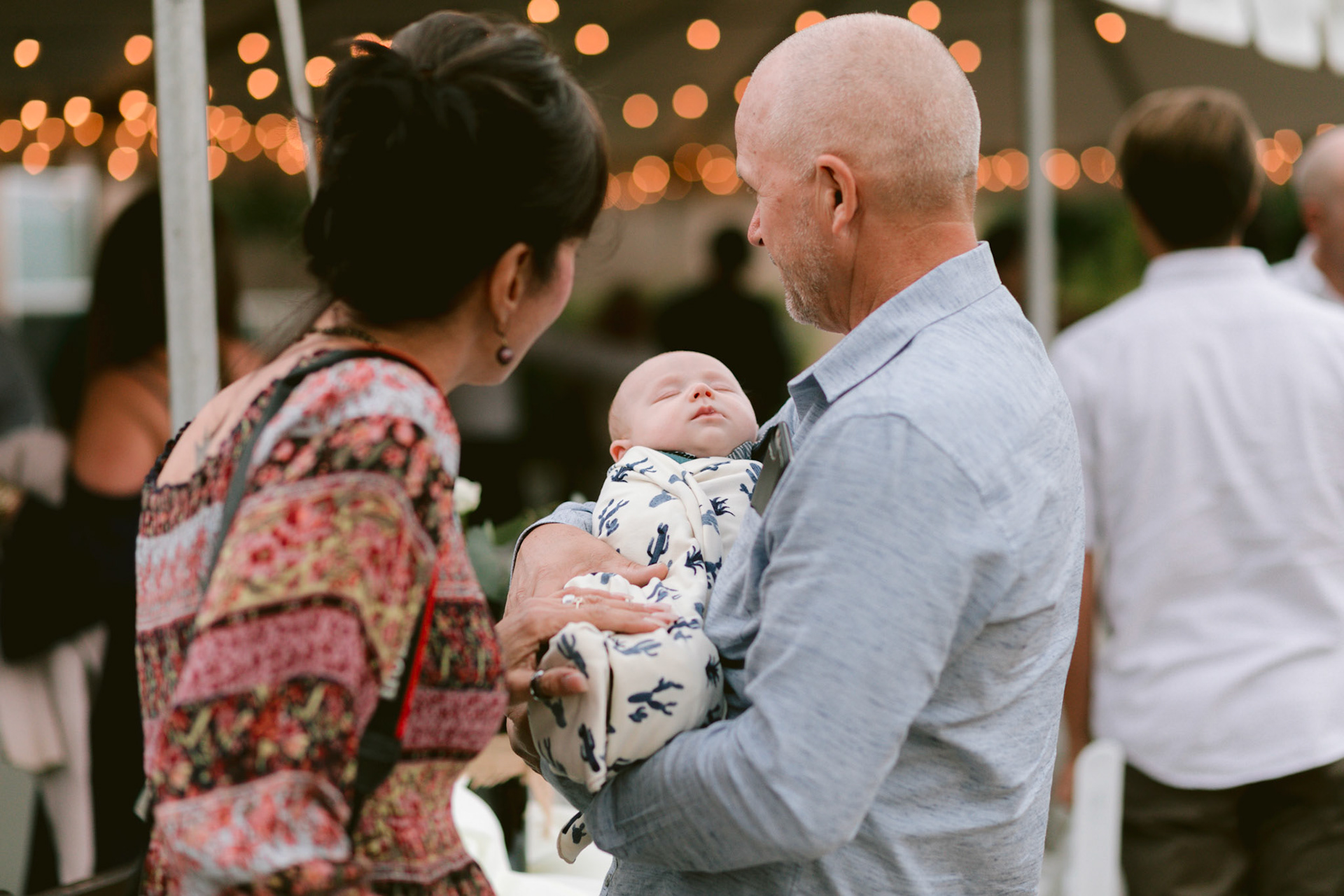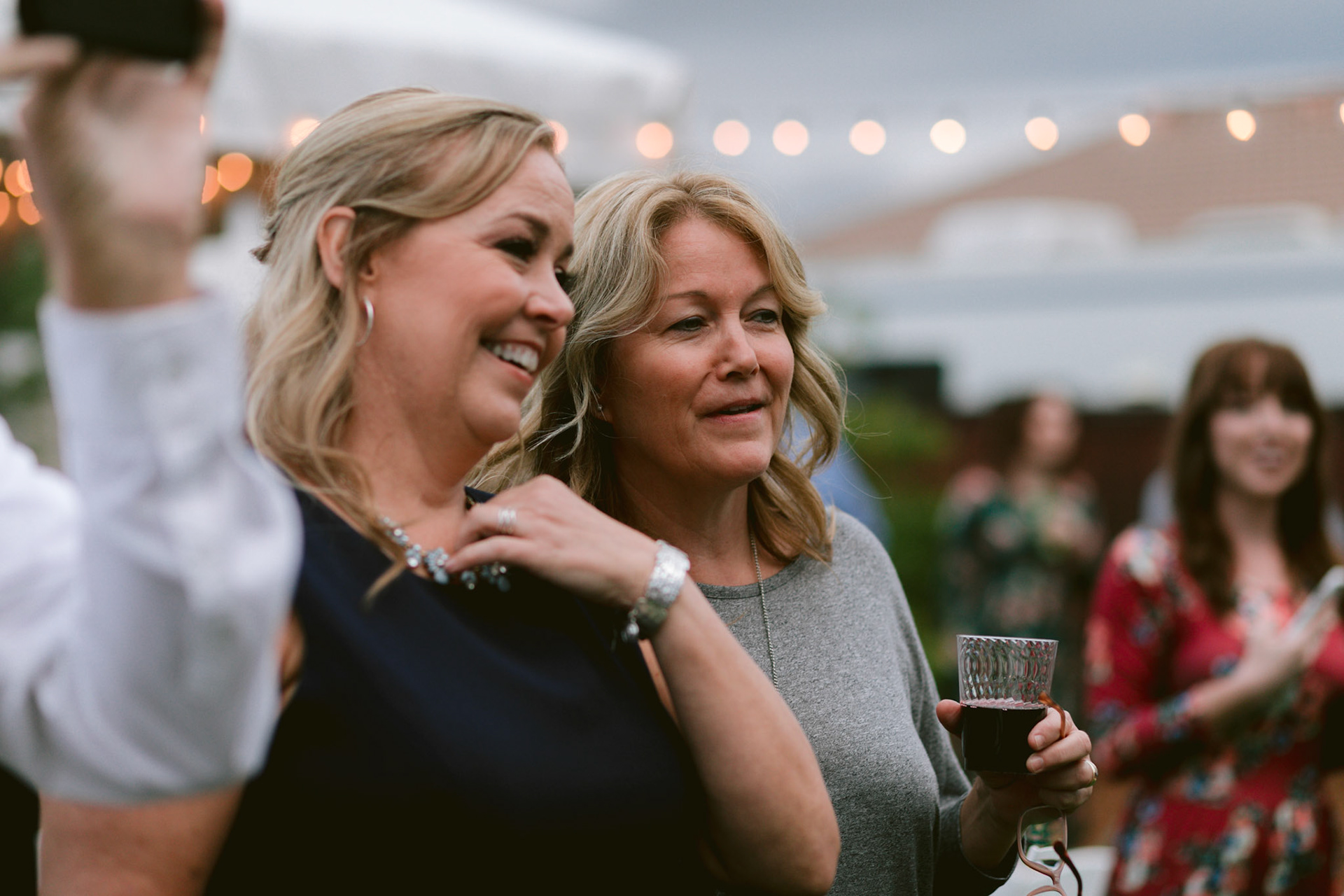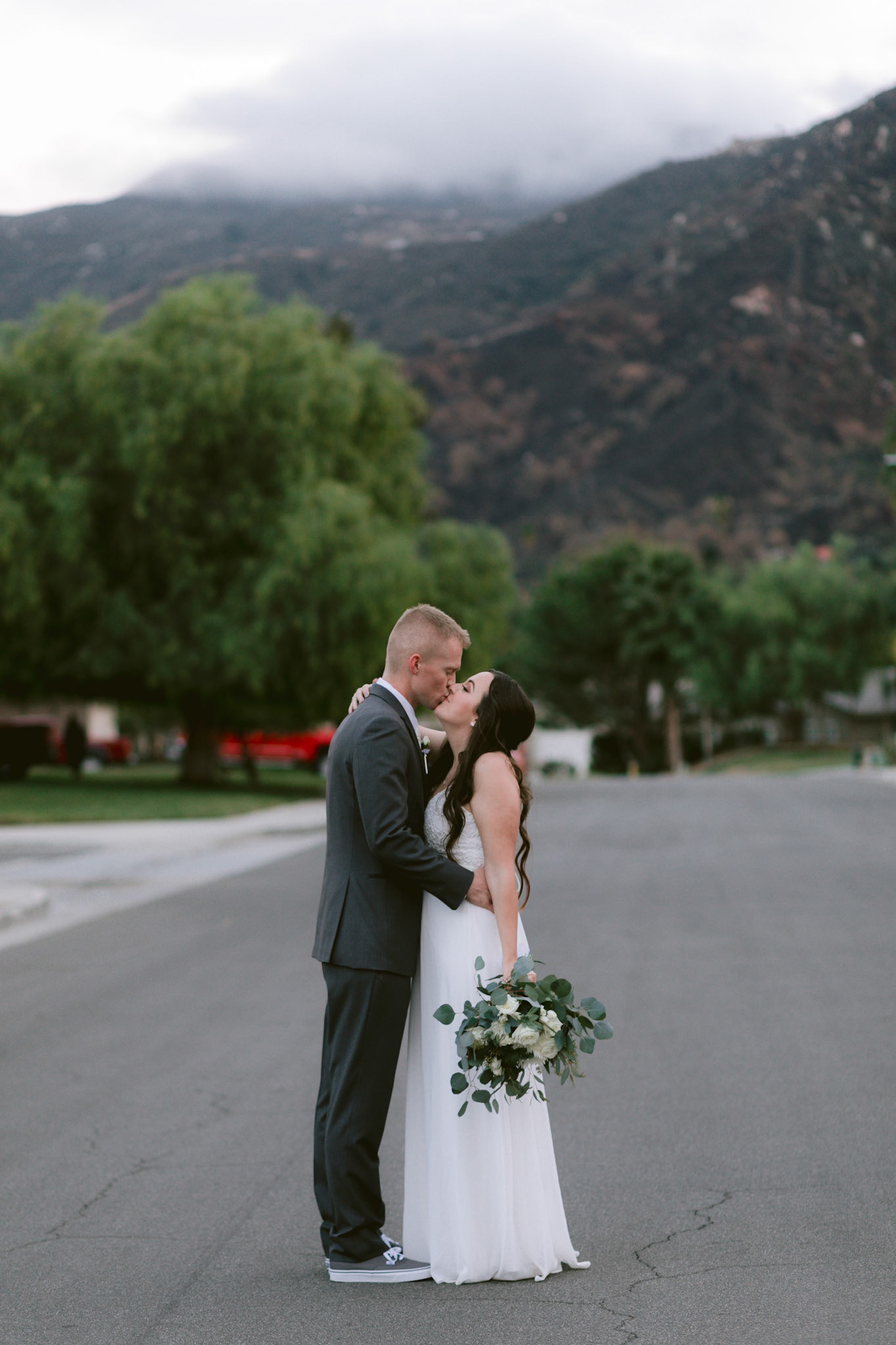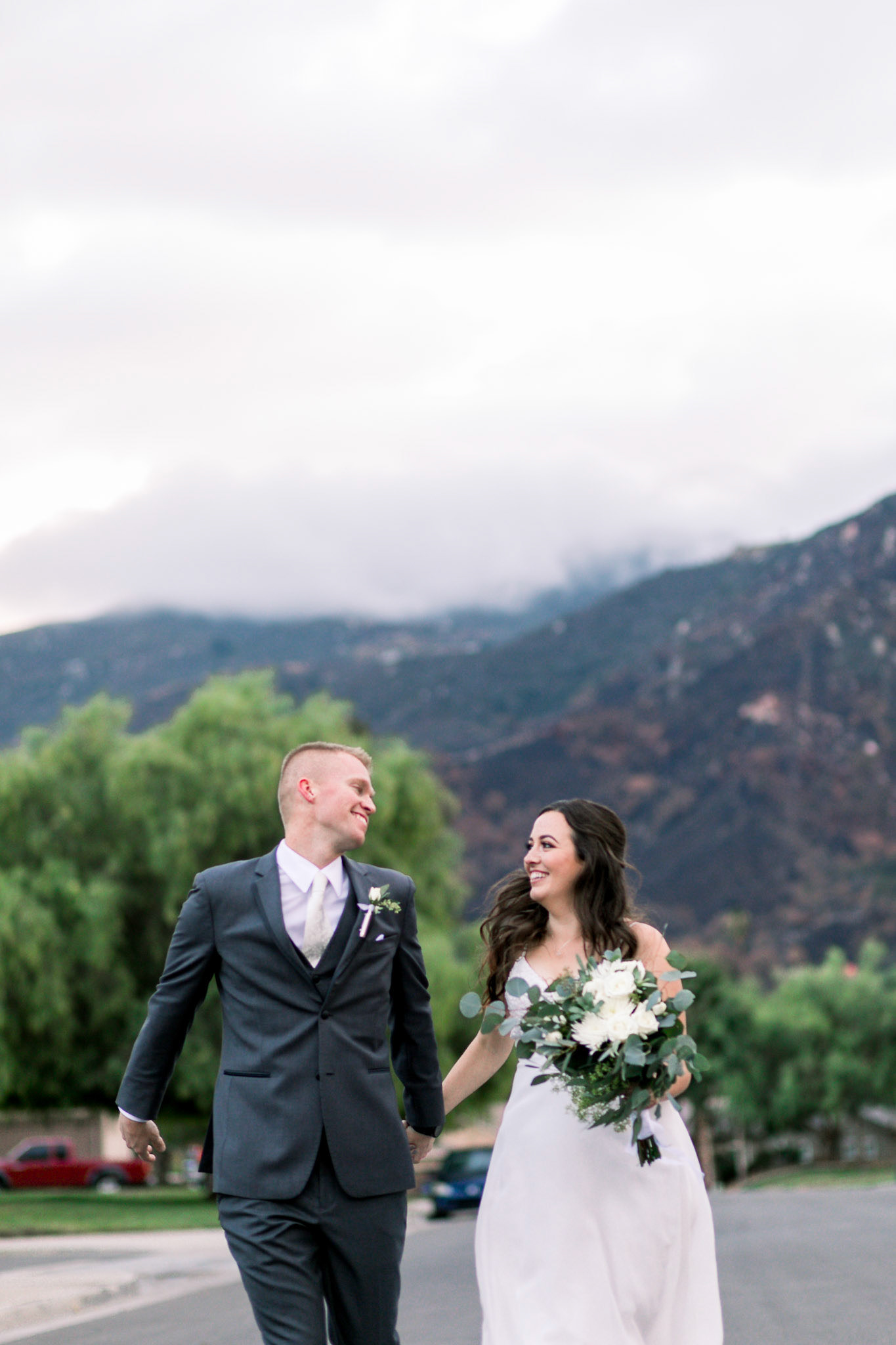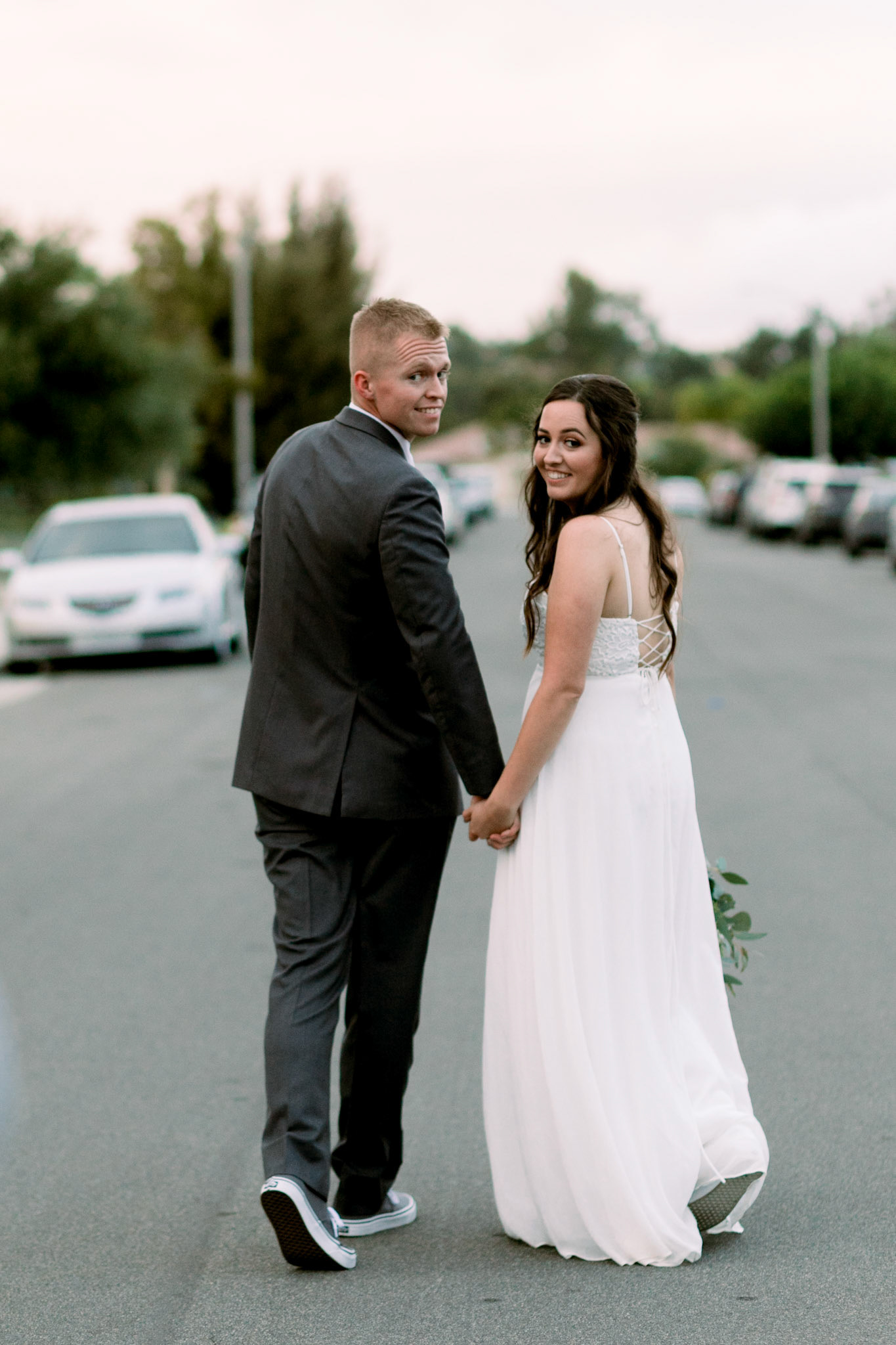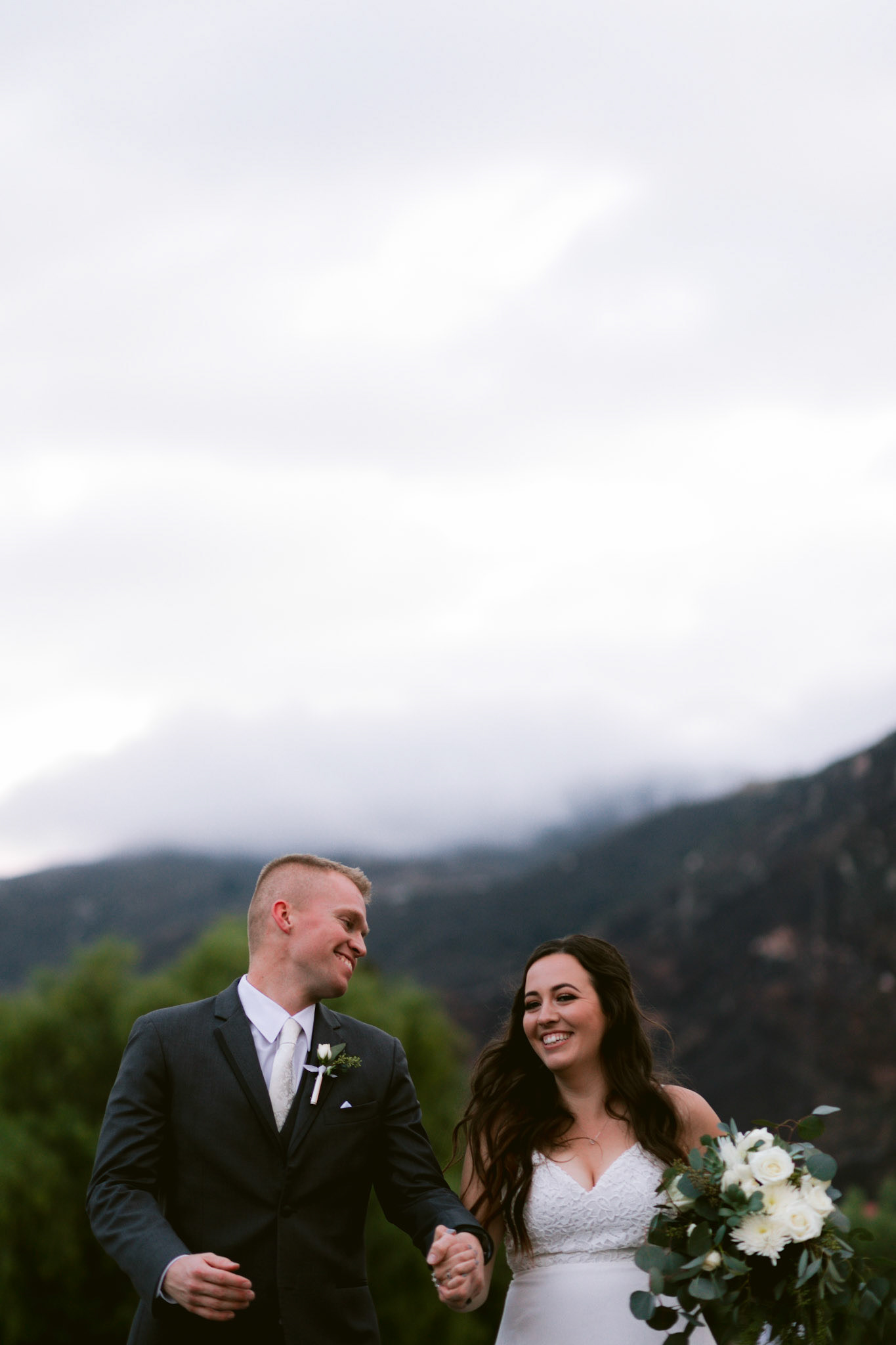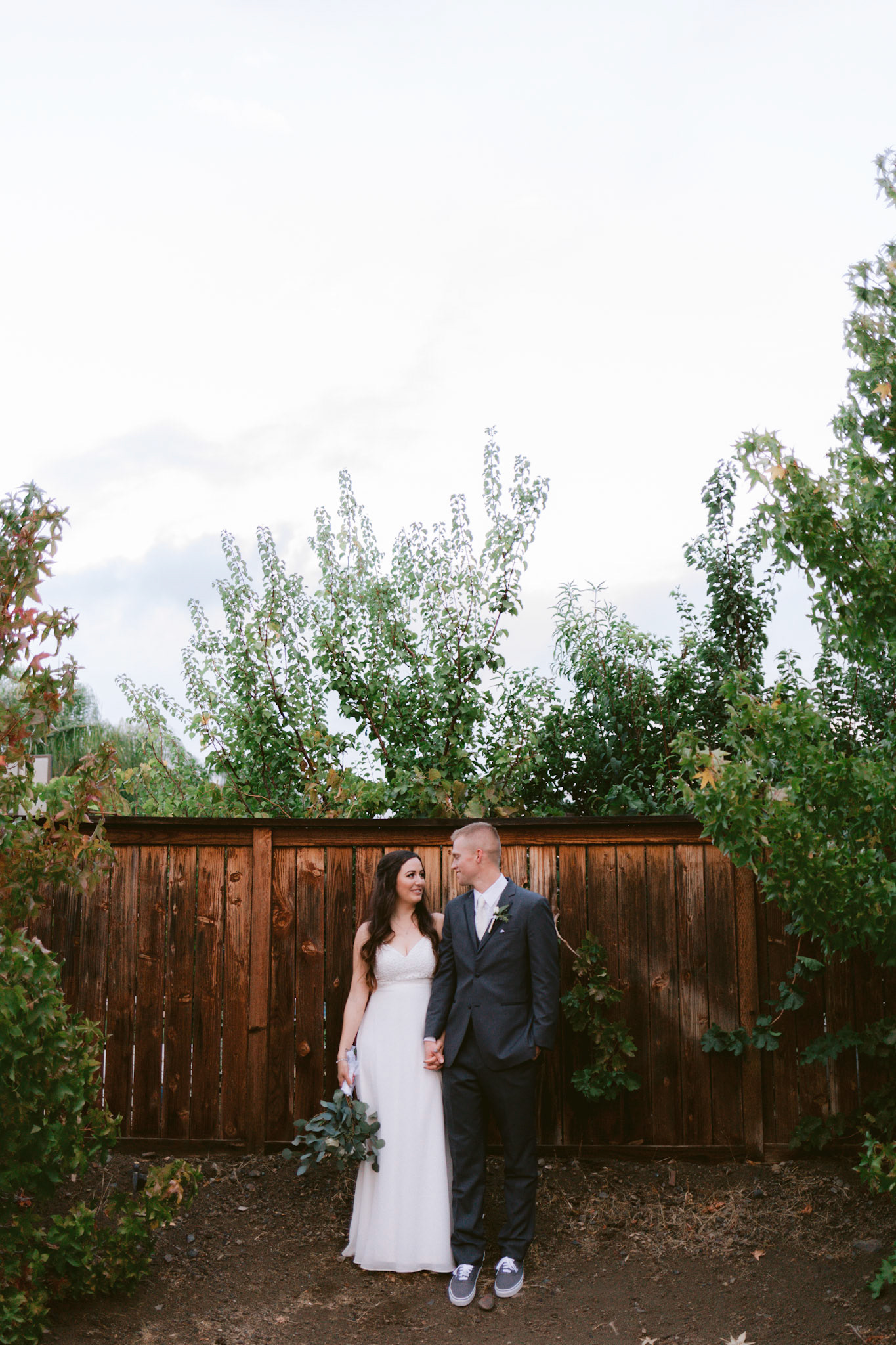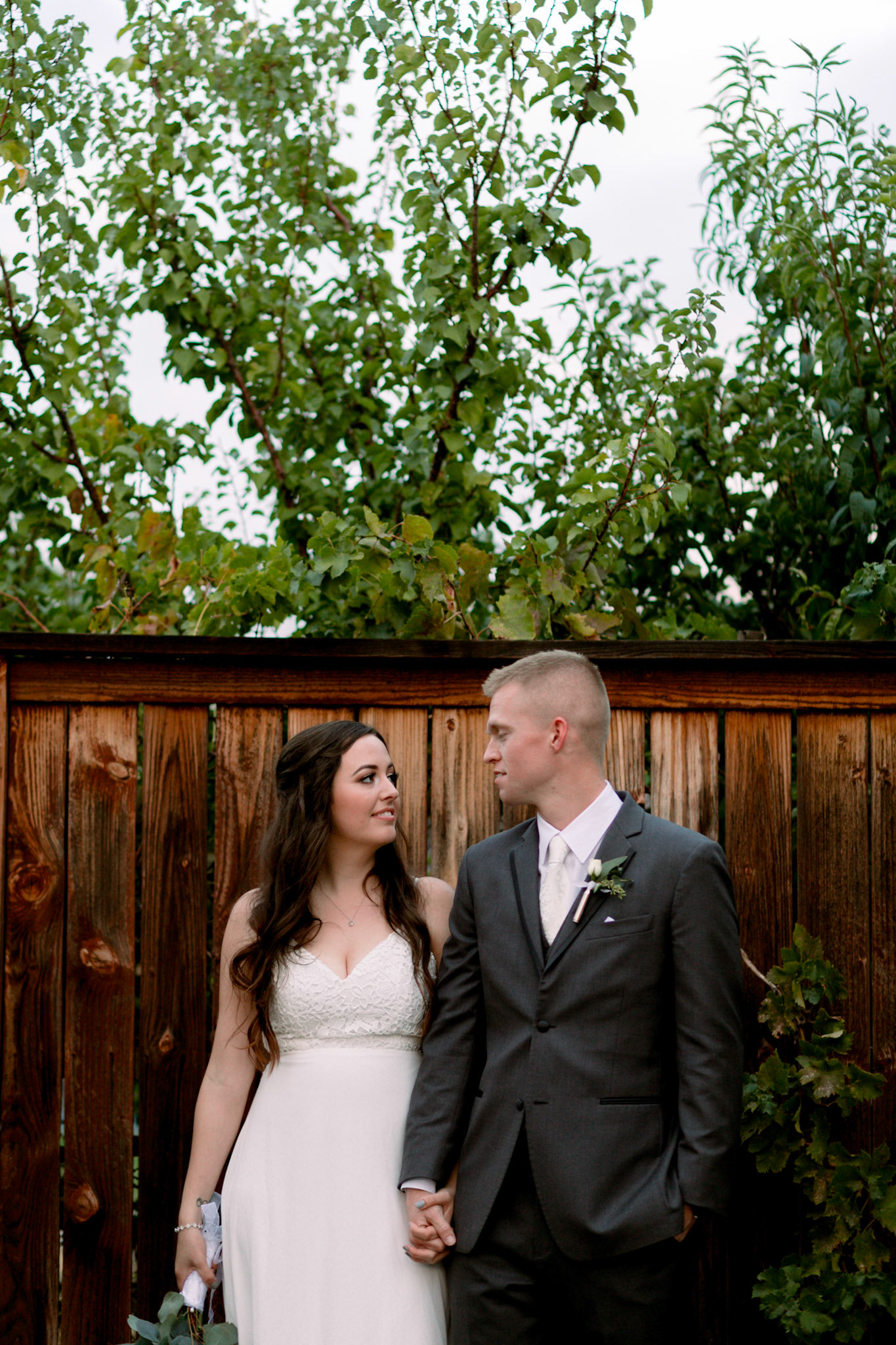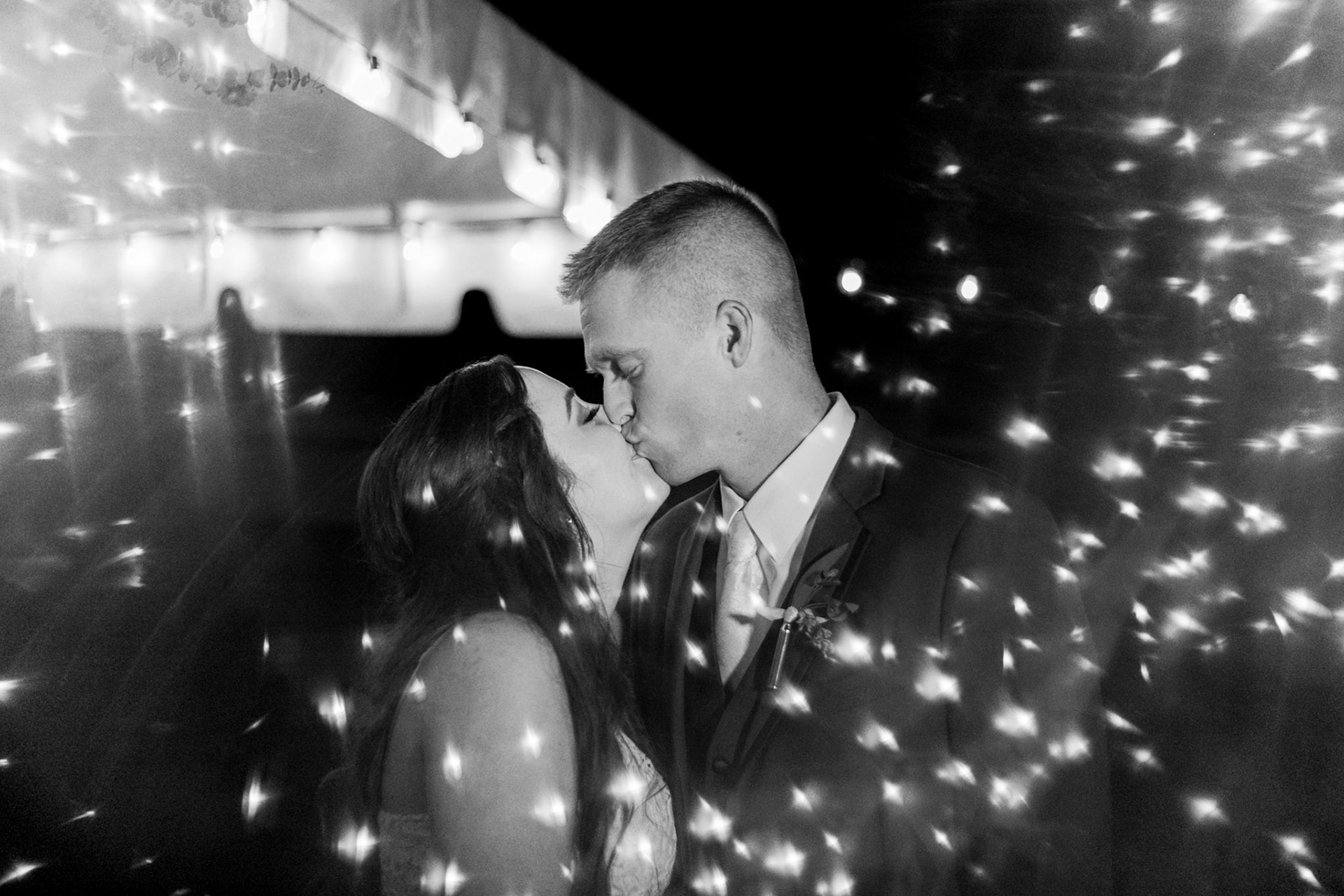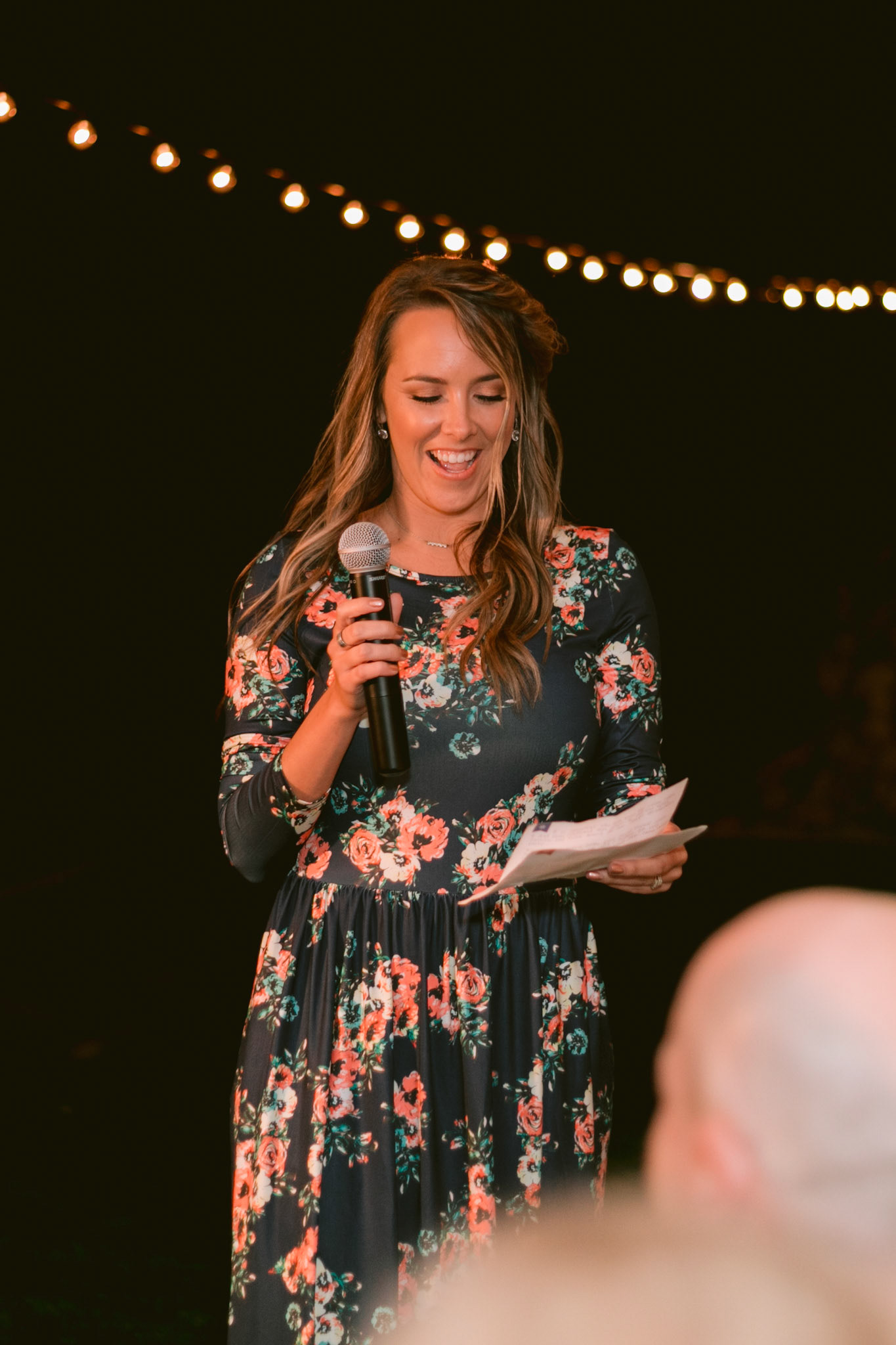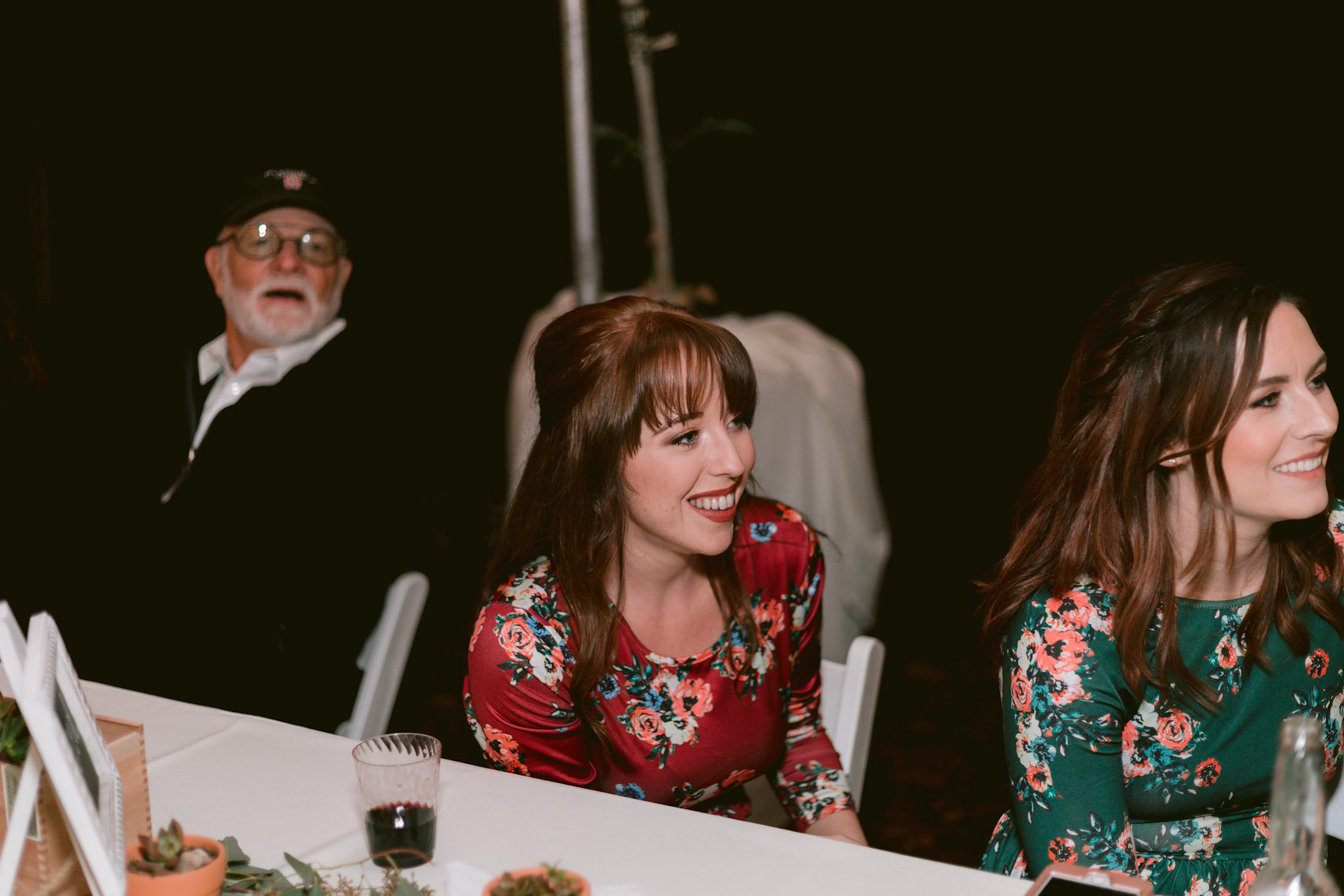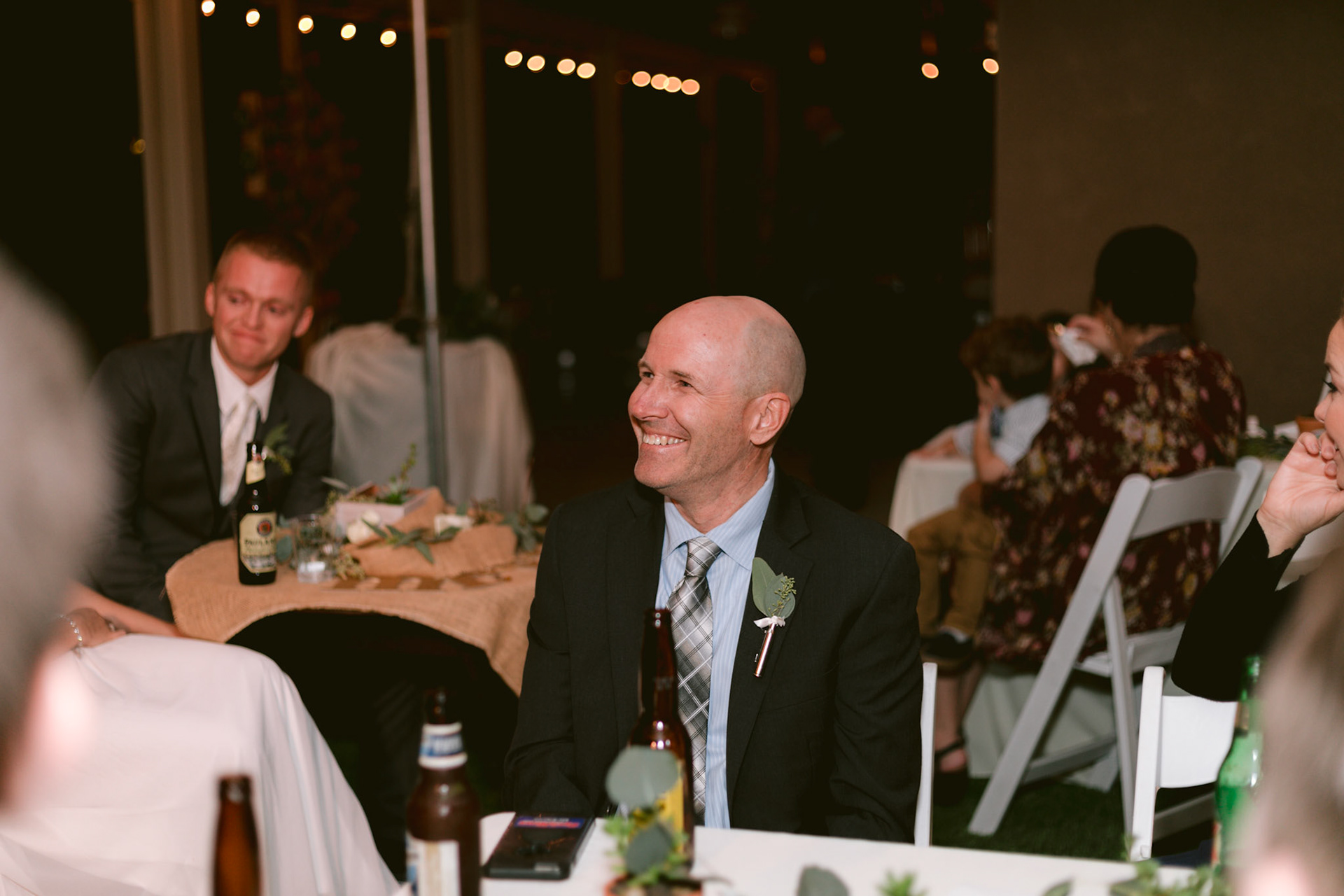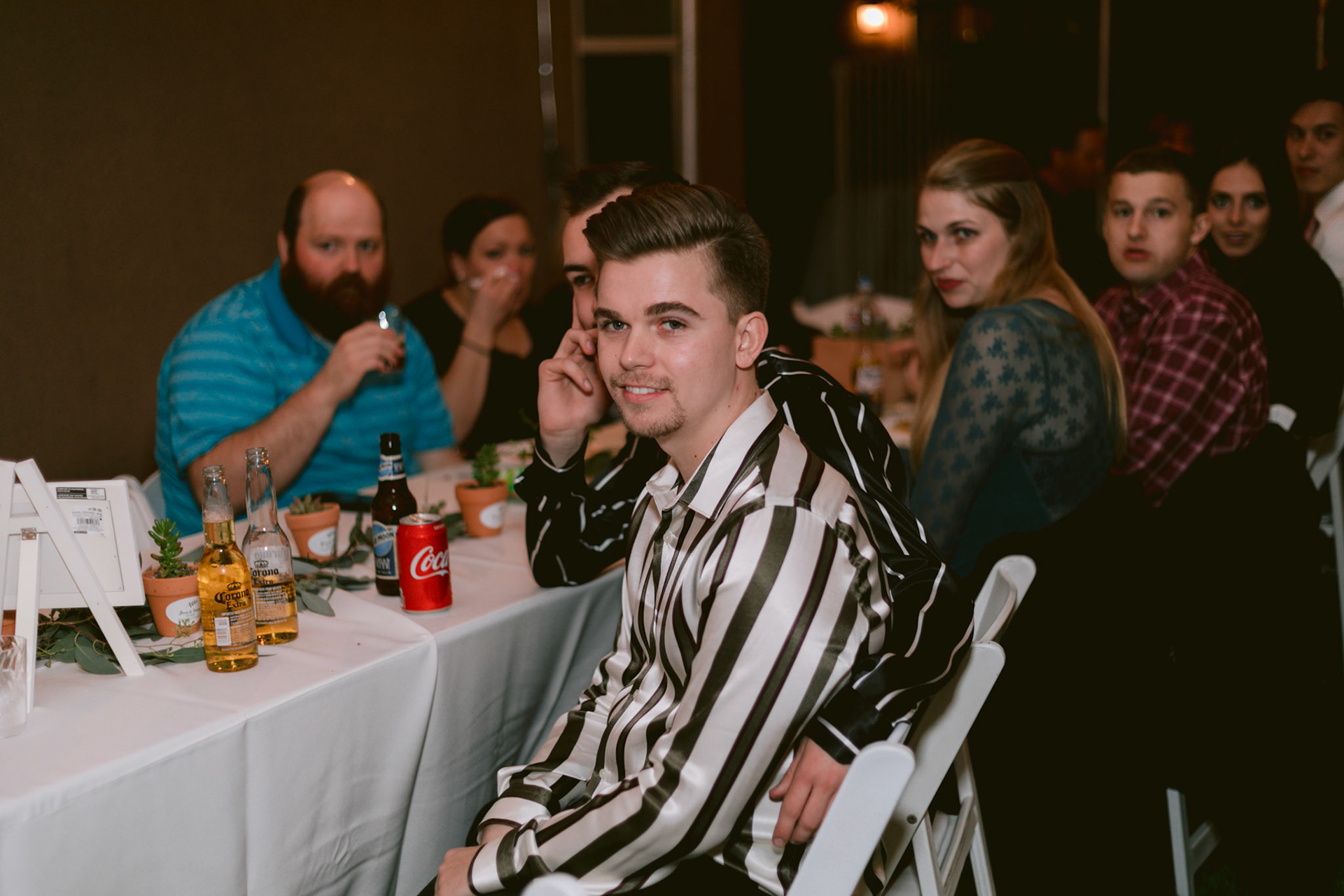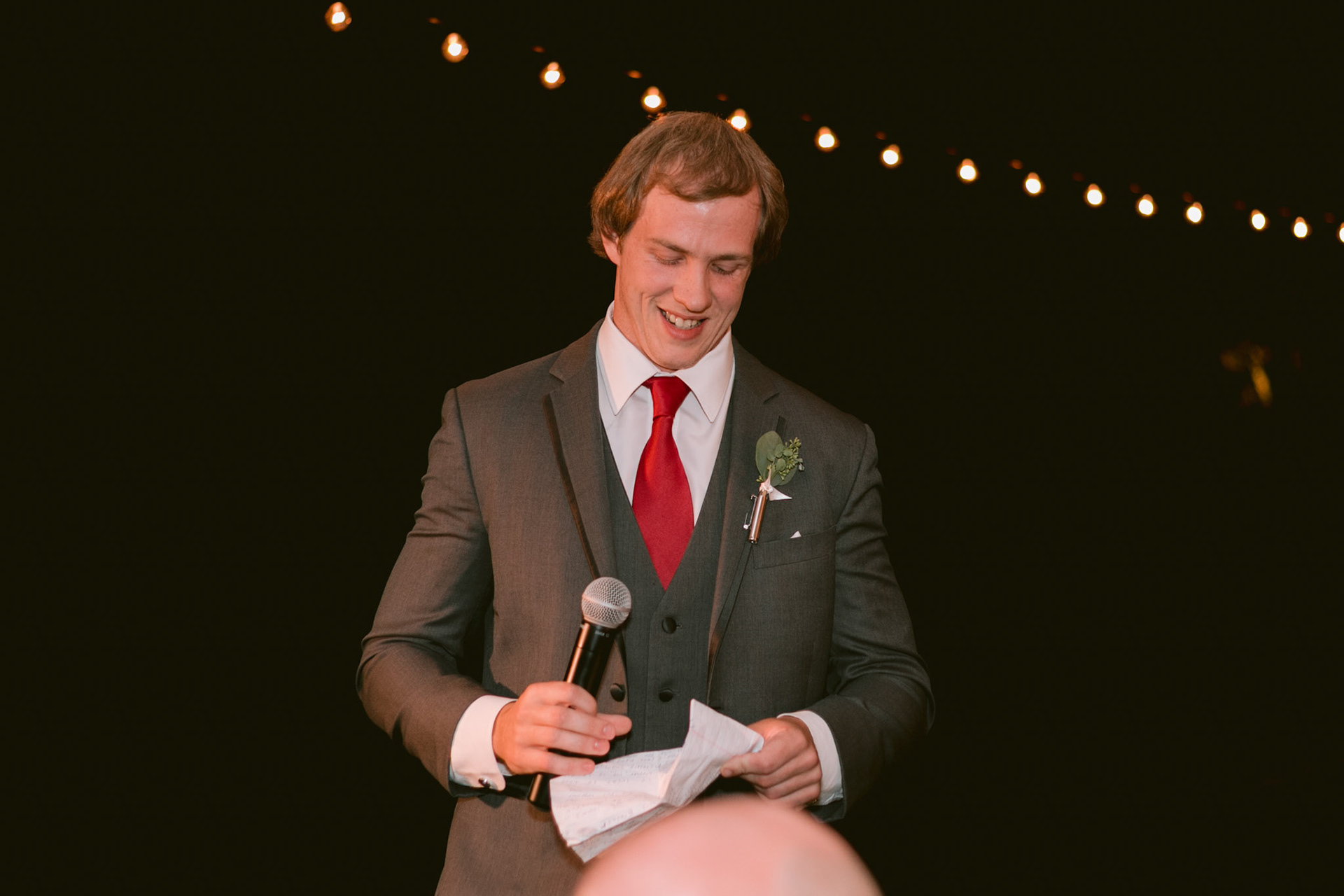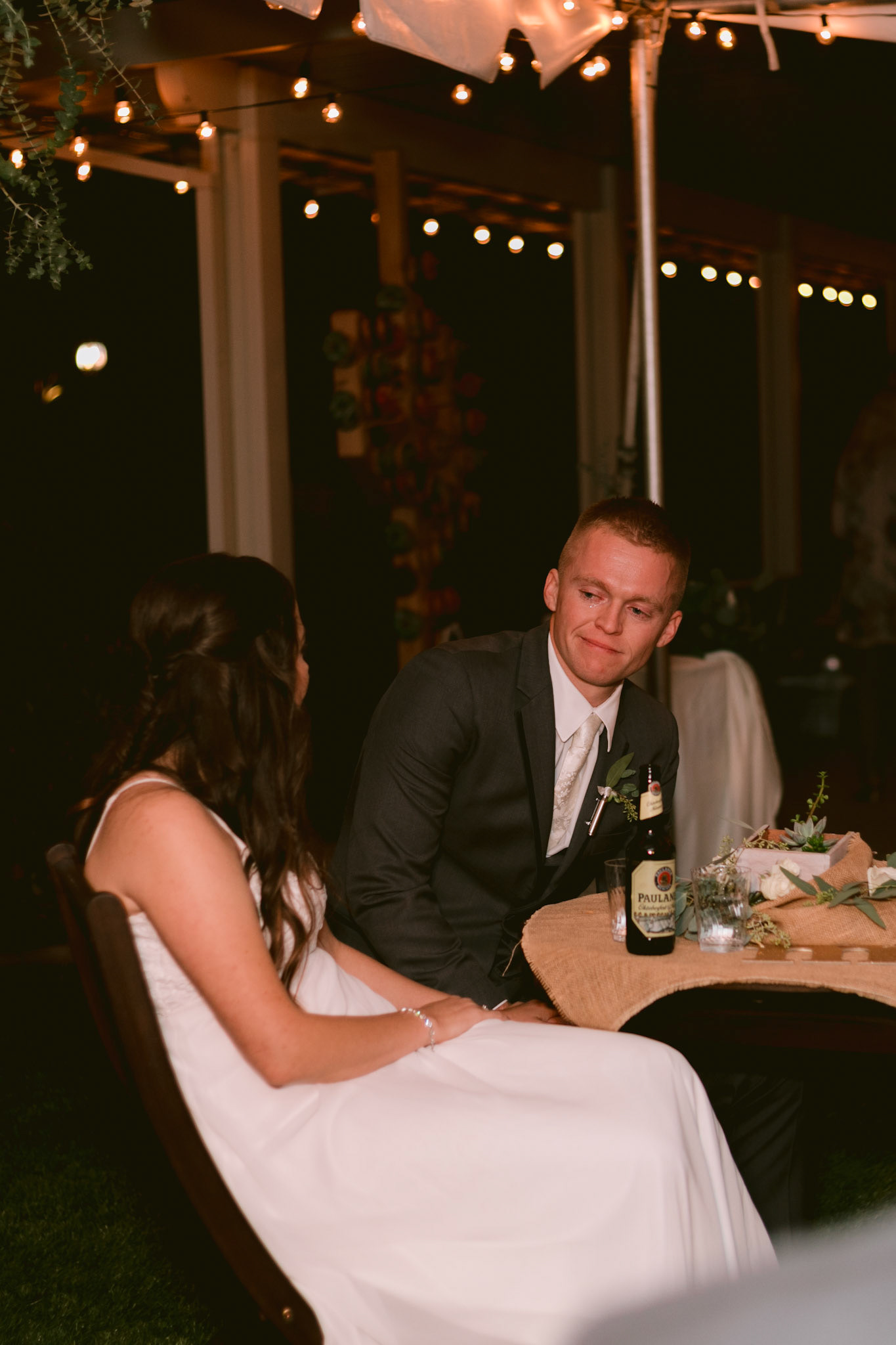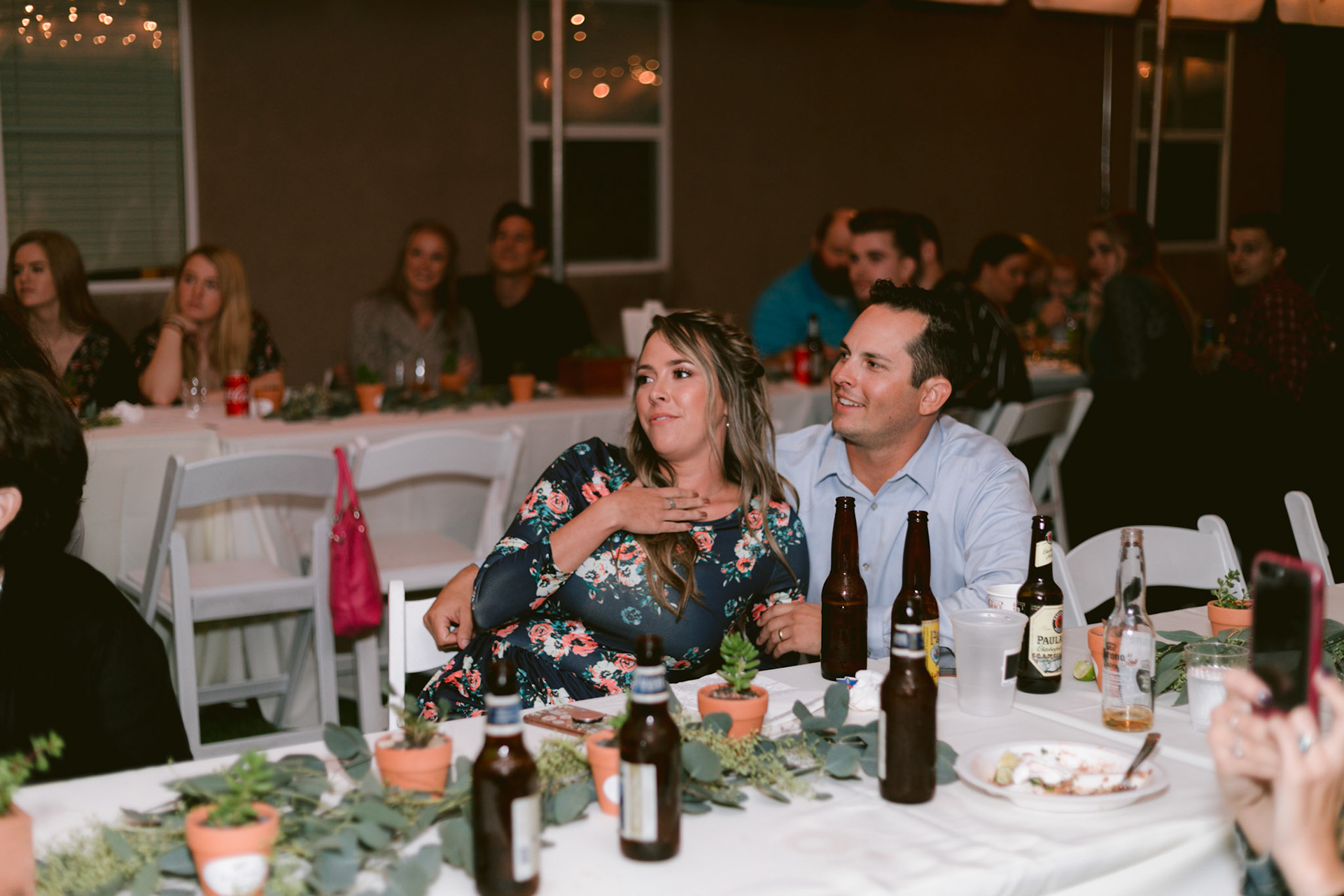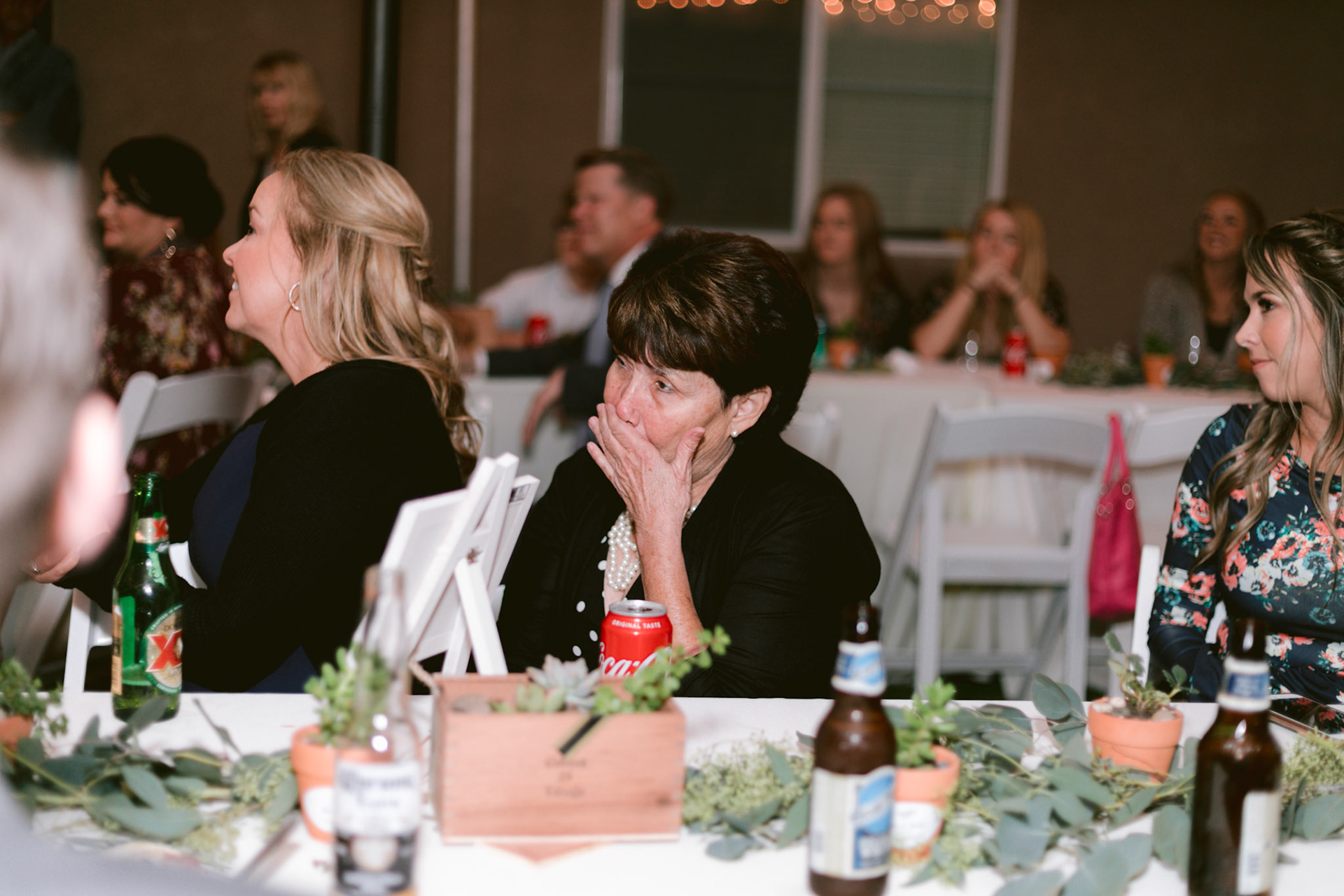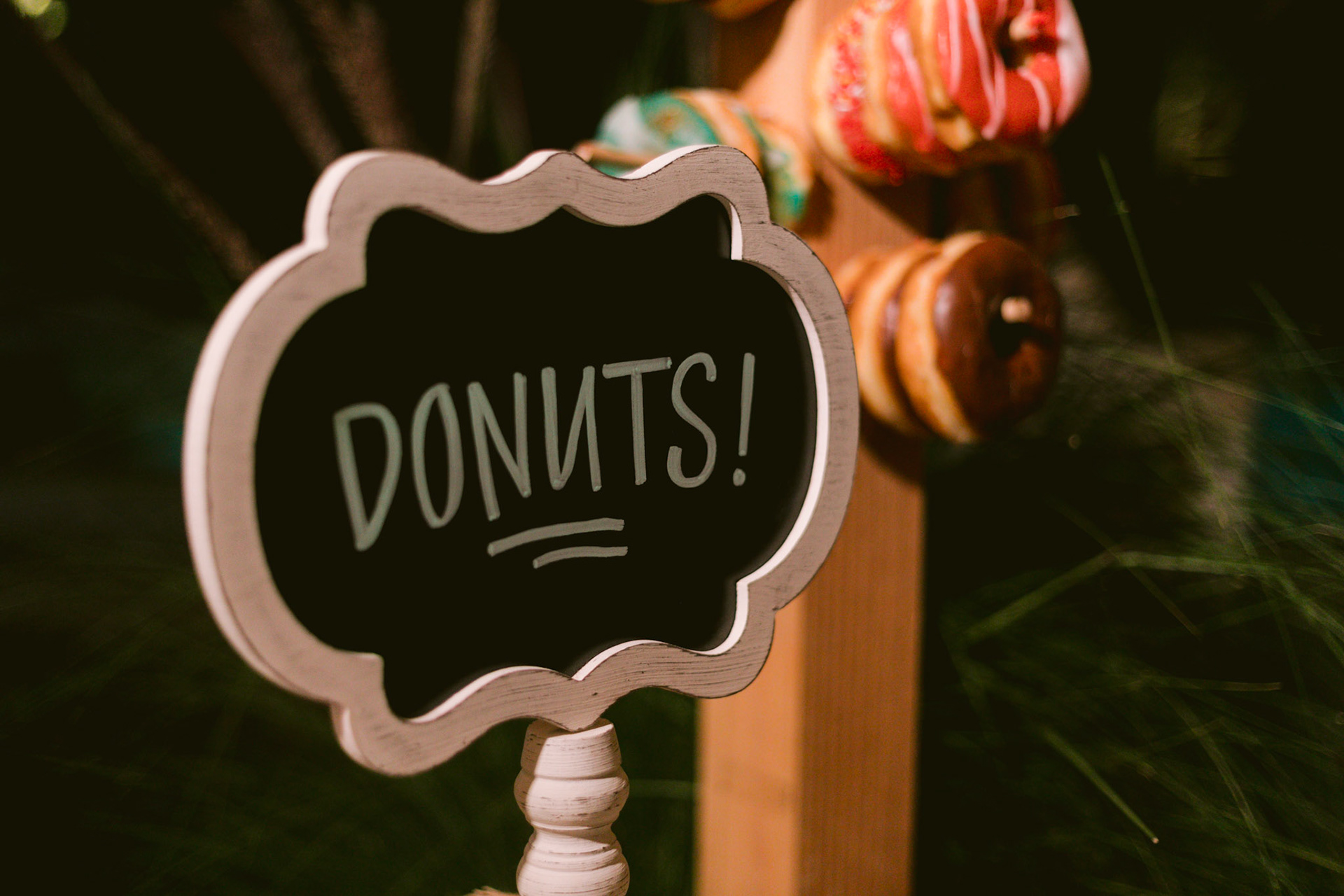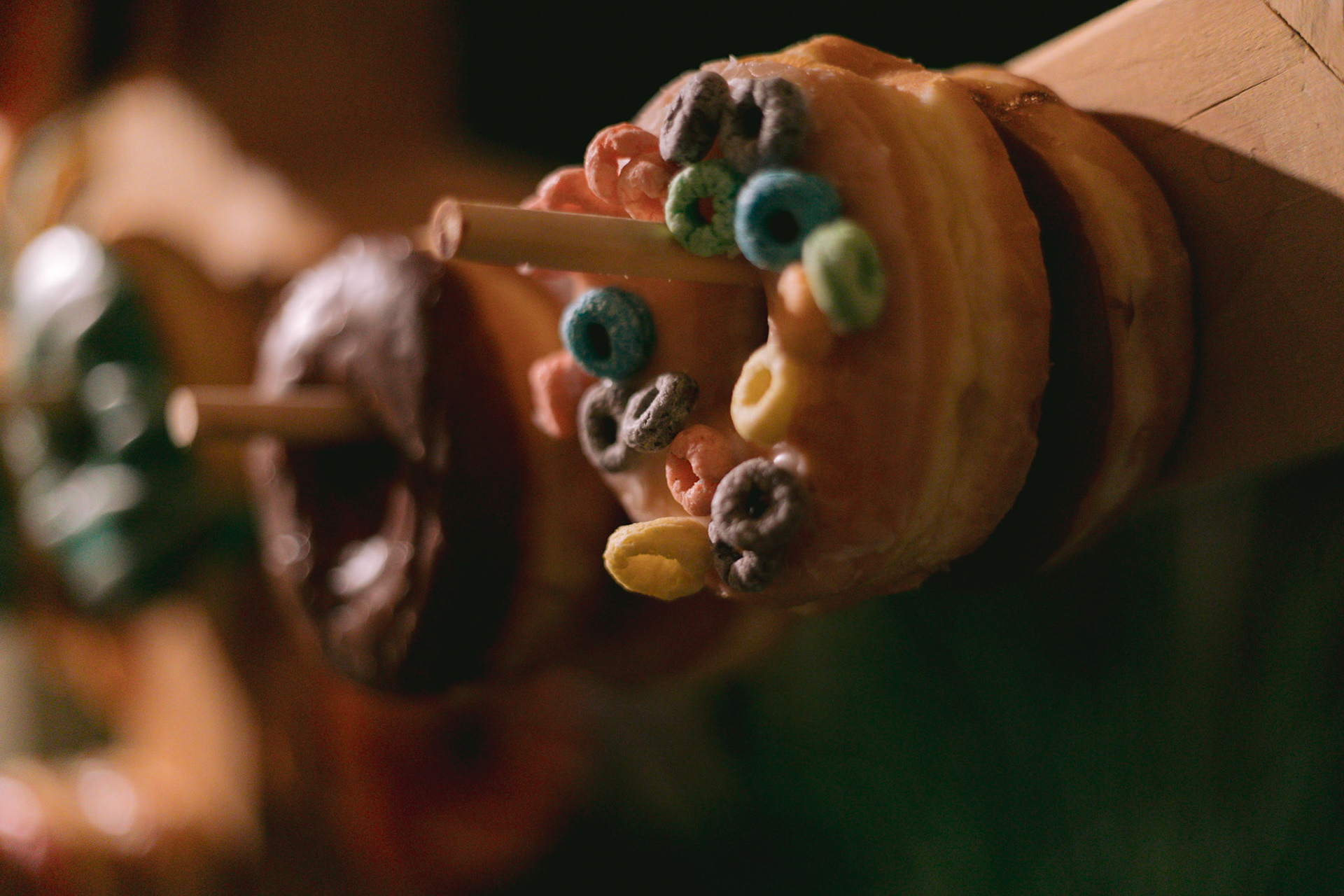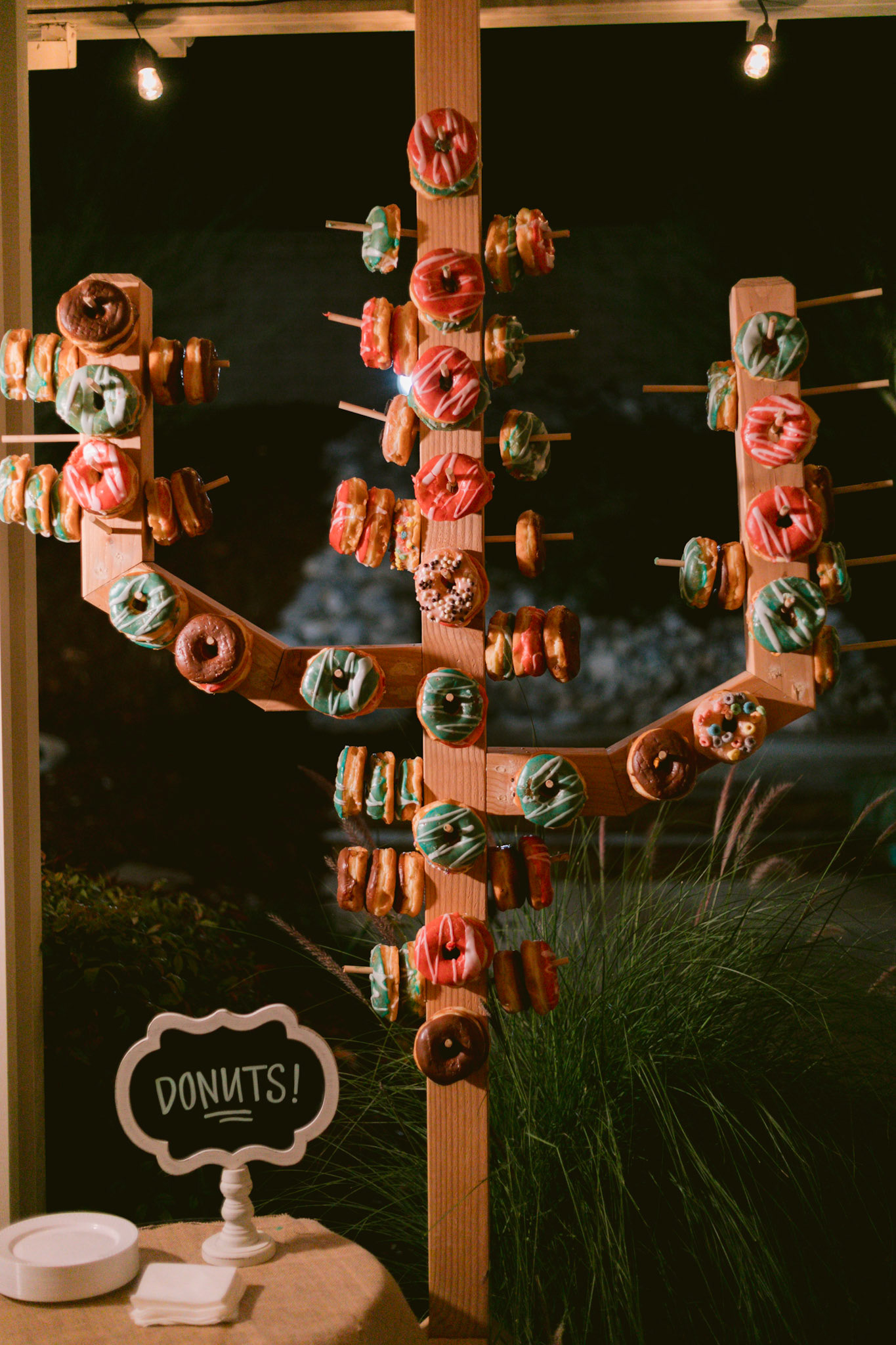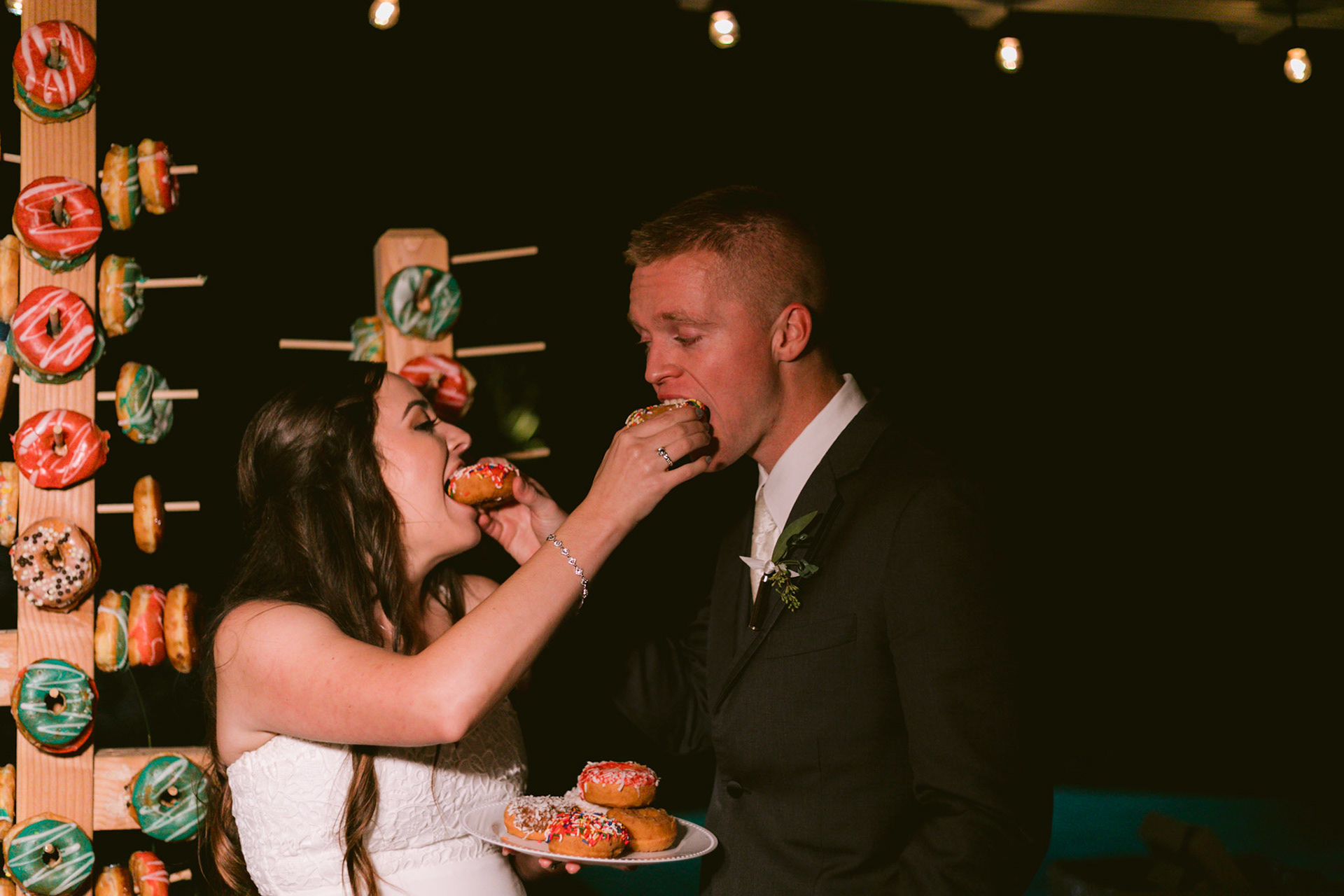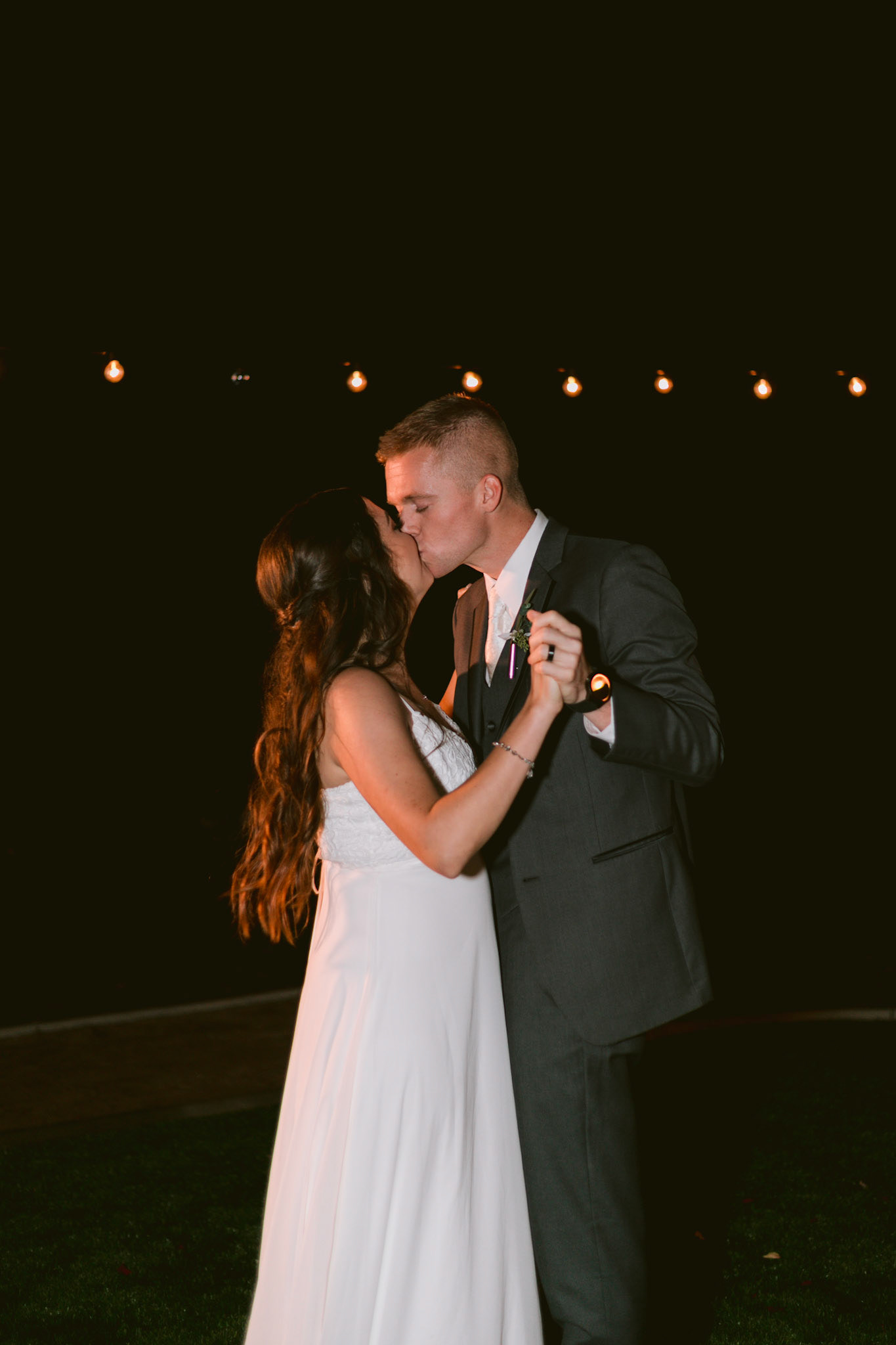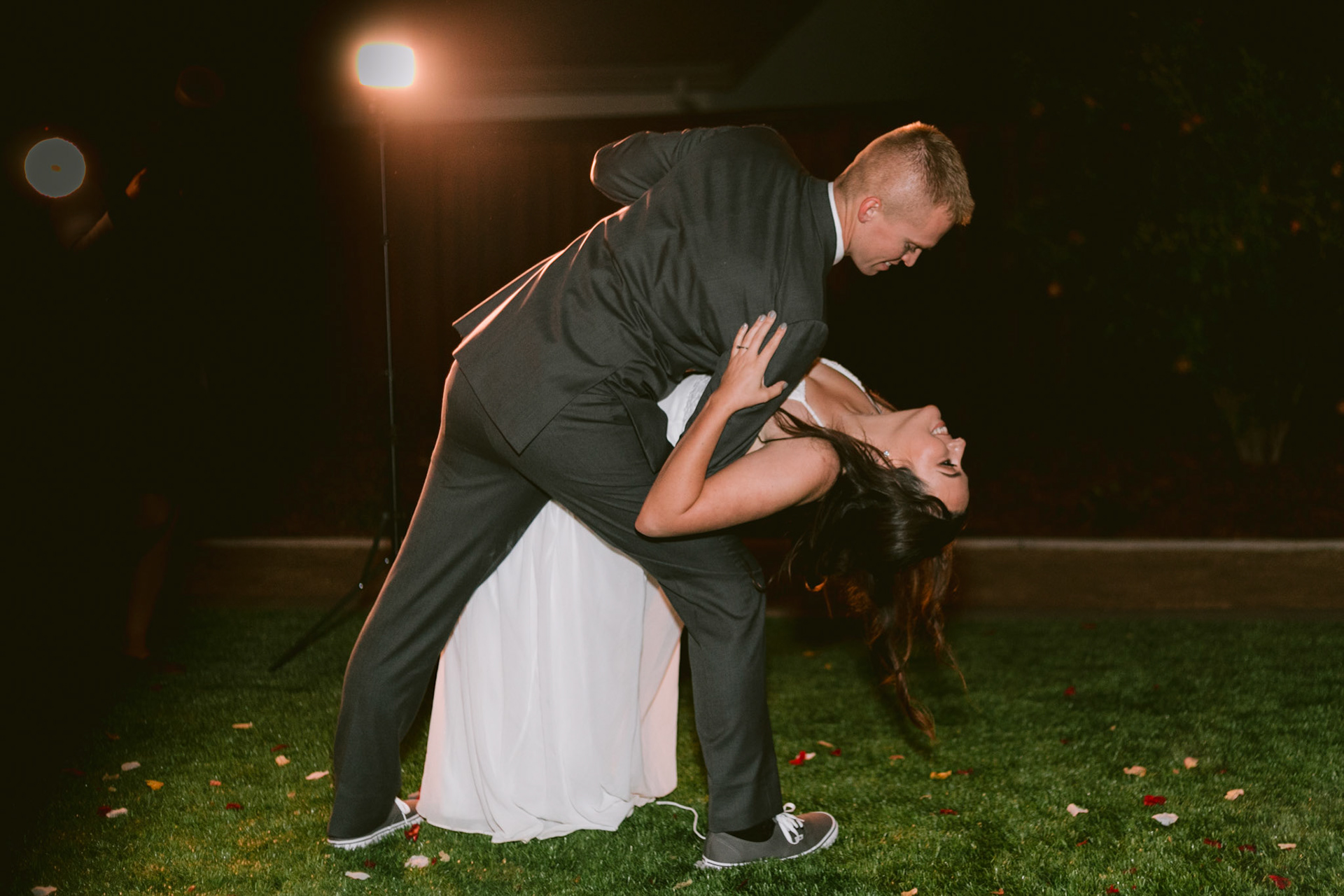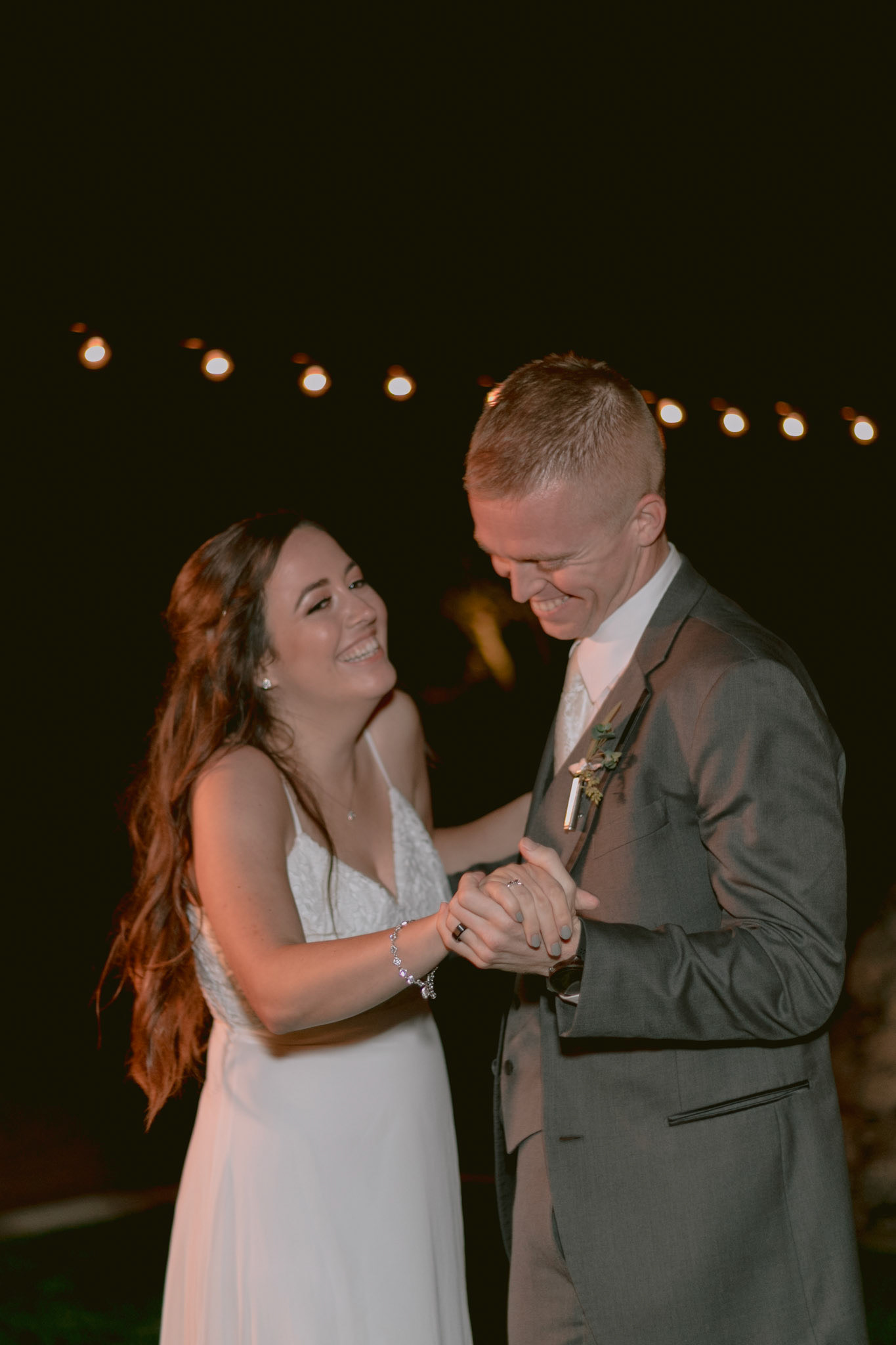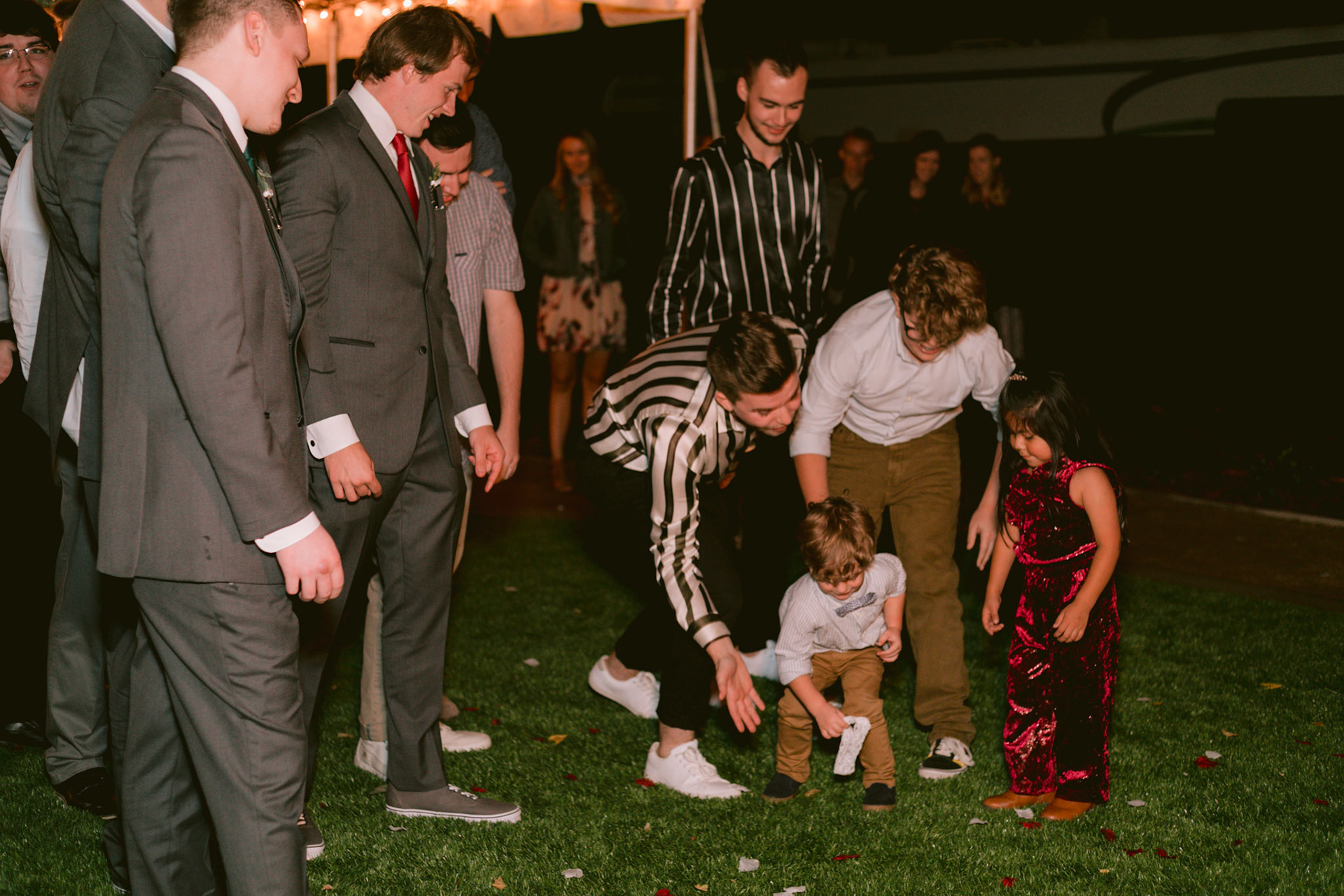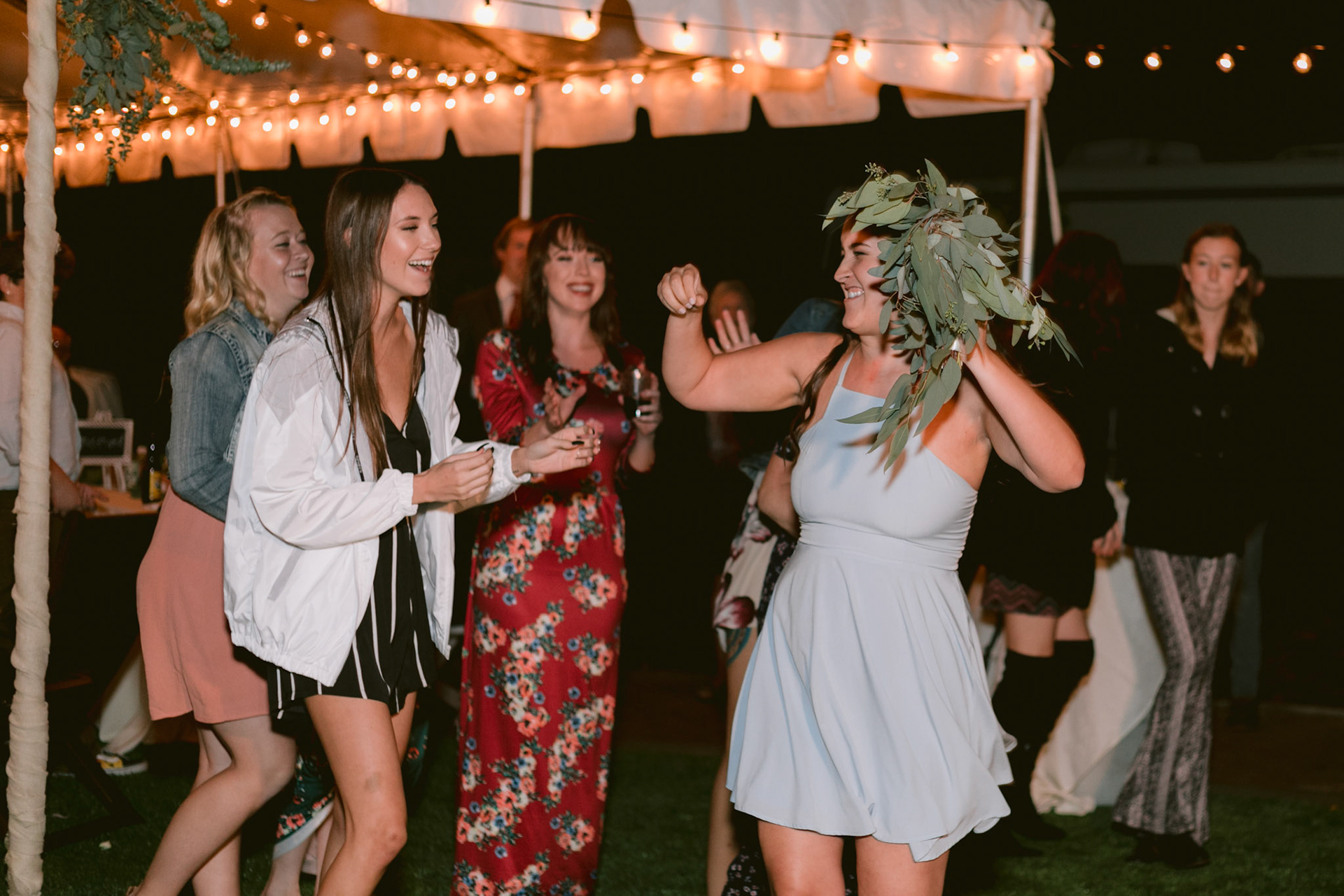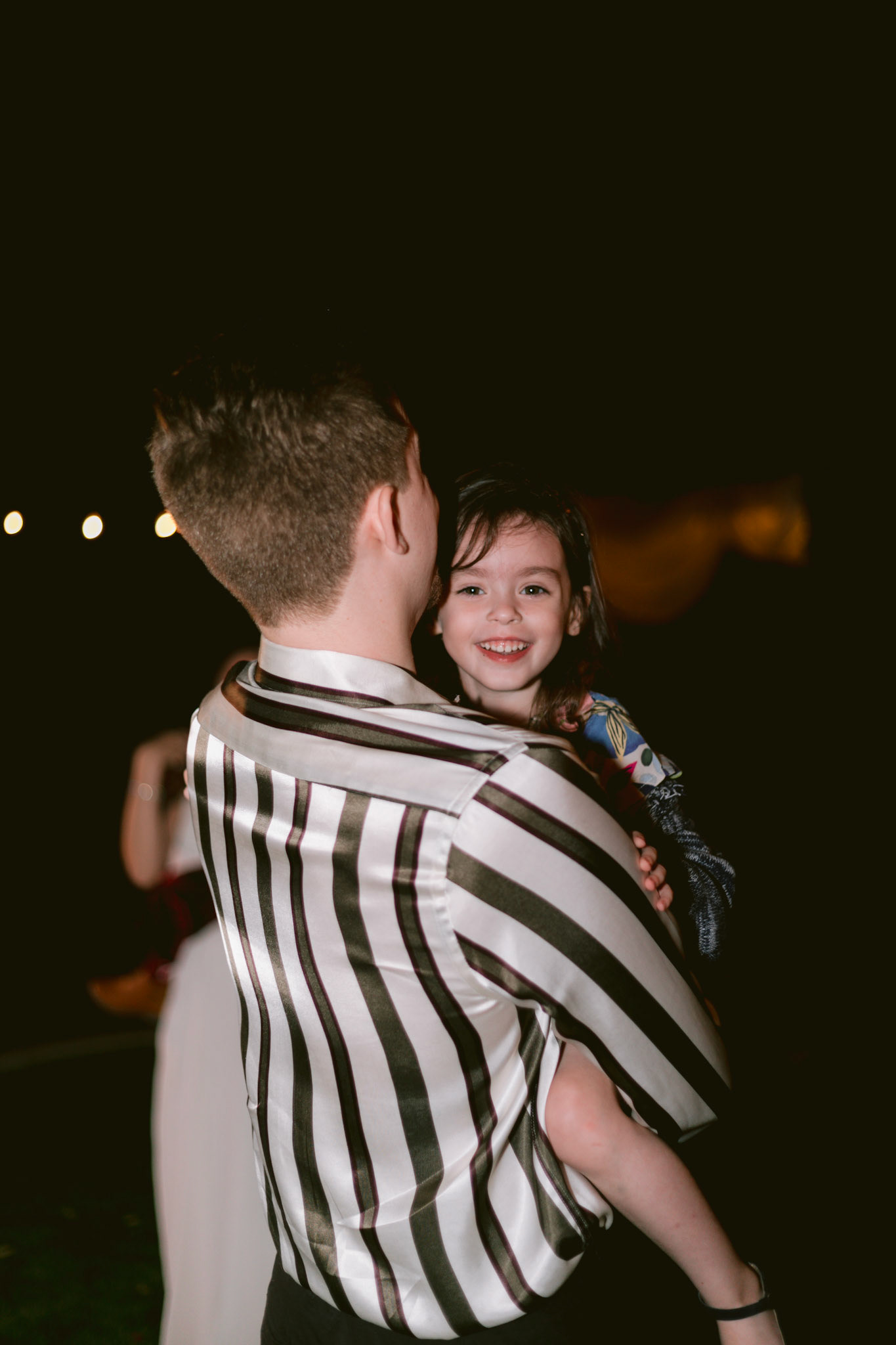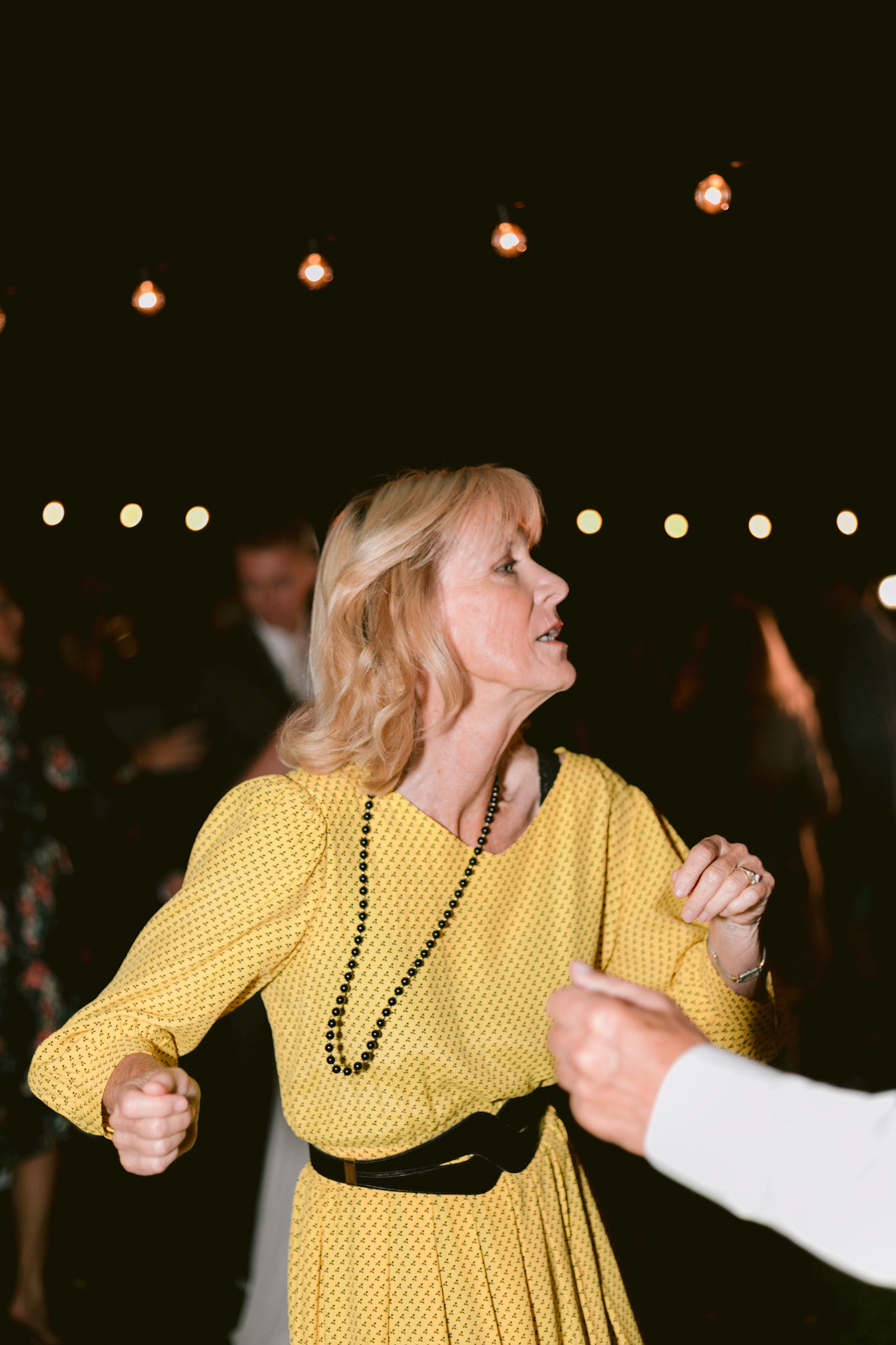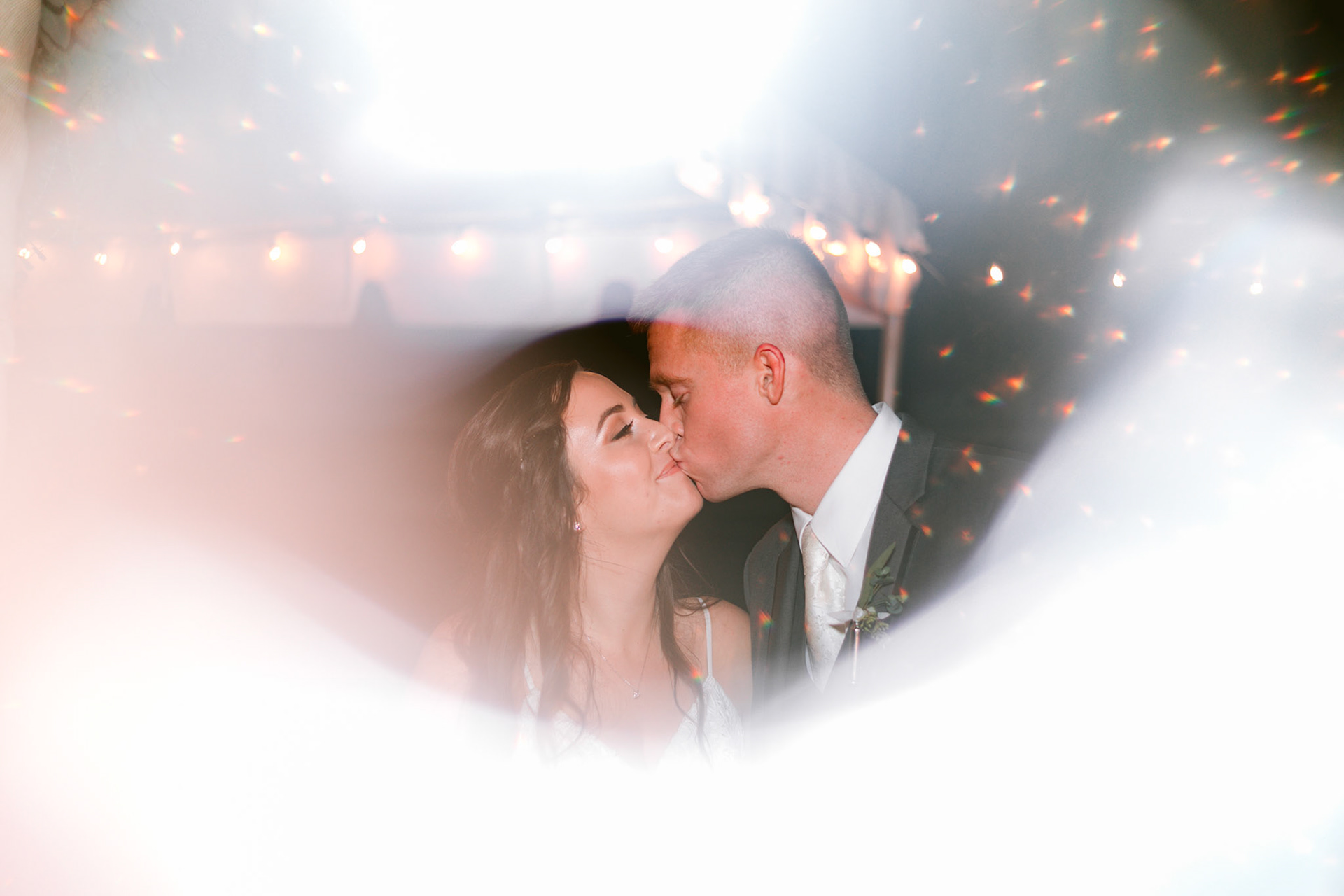 Dress:
David's Bridal
Bridesmaid Dresses: Amazon
Tux: Macy's
Florals: Handmade
Ceremony and Reception: Bride's parent's house in Lake Elsinore, California
Photographers: Cassy Velazquez Photography and
Vee Taylor Photography