I typically find out the theme of the wedding beforehand and choose a styling board that I think would be the best fit. I have four styling board options, and I plan on making more. It's good to keep the styling board to neutral colors. I have a textured light gray, textured blush, textured beige, and a linen medium gray board. I will bring a board with me to a wedding in the even that I can't find a neutral spot to do the wedding details.
I have a collection of silk, chiffon, and linen ribbons in almost every color imaginable! They are super useful for styling and adding texture to the photo.
I actually have a variety of velvet ring boxes in different colors and shapes! However, I will only bring a couple with me to the wedding if I know the color scheme ahead of time. Sometimes the couple has their own ring boxes, which make it all that simple for me.
One of the first thing I do when I arrive at the wedding site venue is to greet the bride and groom on their wedding day, and then immediately set down my camera gear and get to work on those amazing wedding details. I always start with the bridal details as they usually take a lot longer to set up and photograph. Also, the bride will most likely need extra time to assemble her outfit, so the faster I can get these back to her to be incorporated into her wedding look, the better!
If my clients send me an invite, I will take them with me to the wedding. If not, I always text them the week, or if they text me the day before, with a reminder to bring their invites. I love to capture the wedding invitations along with other wedding details!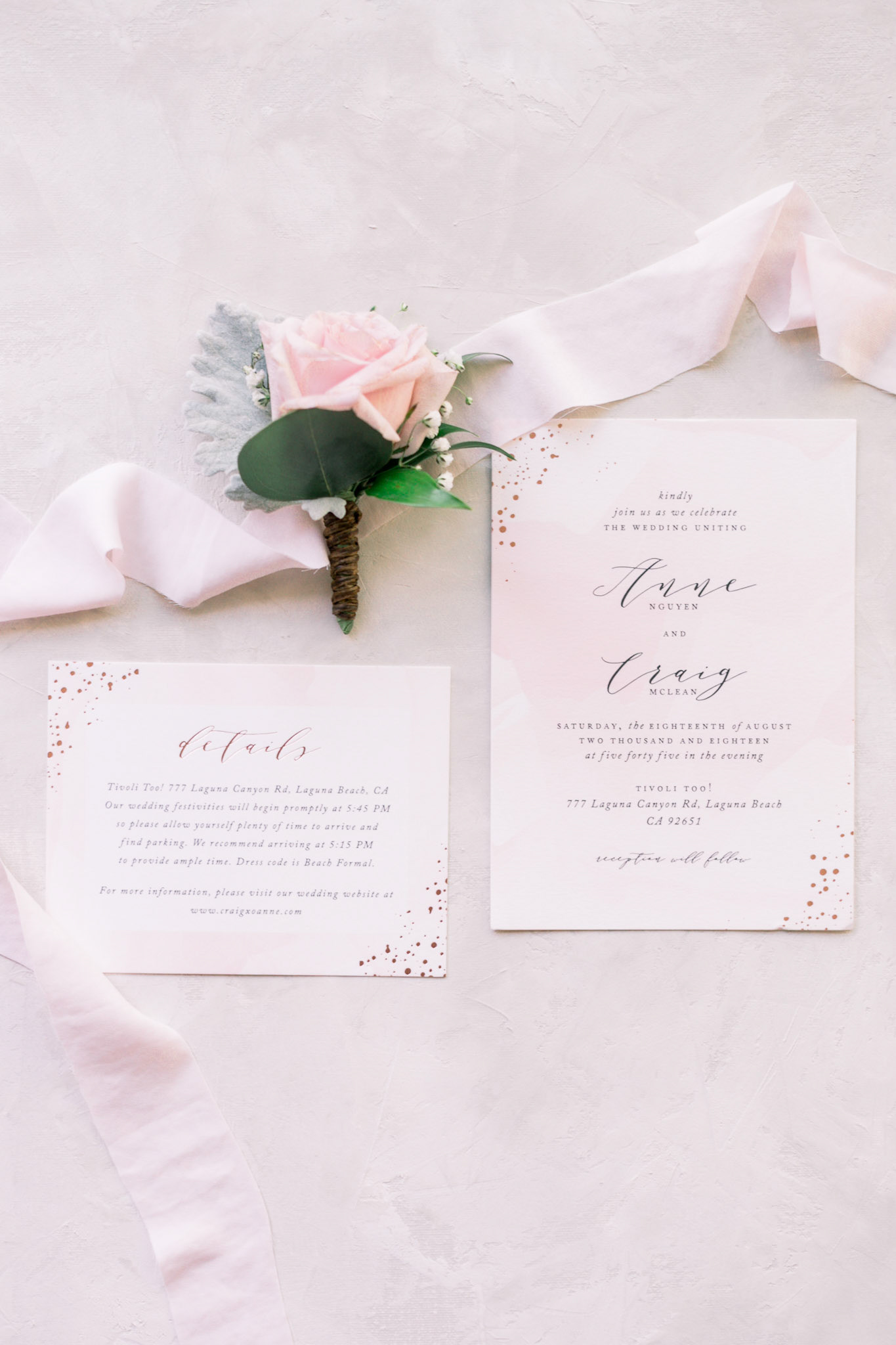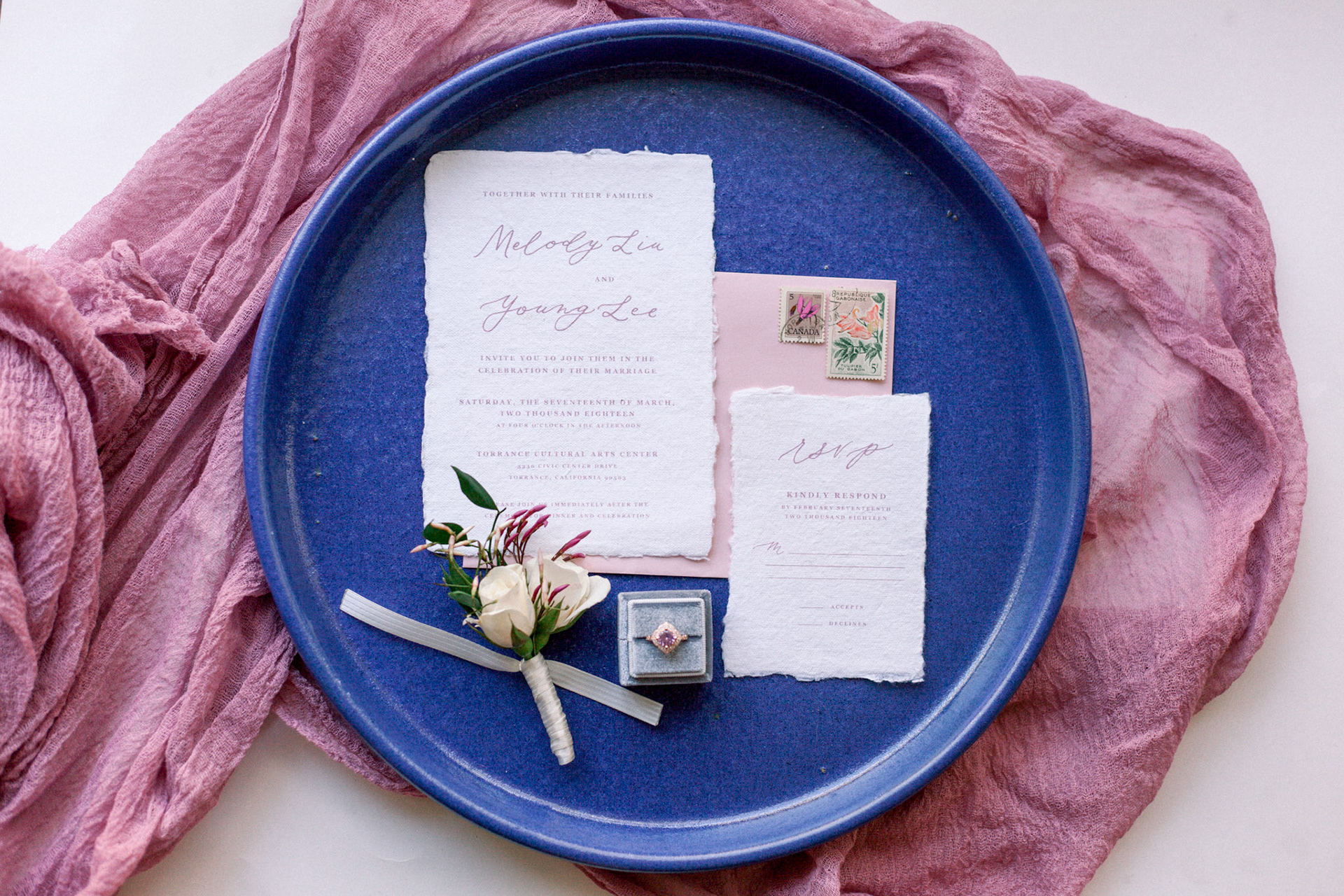 I often start with this one because often it softens up the styling board and also gives the flat lay some texture. It's not a big deal if a bride doesn't have a veil or a hairpiece.
Rings (yes, this includes the Engagement ring)
90% of the time, the wedding rings are all with the bride or bridal party. This makes my job so much easier and saves us so much time that I can use to take candid shots of the group!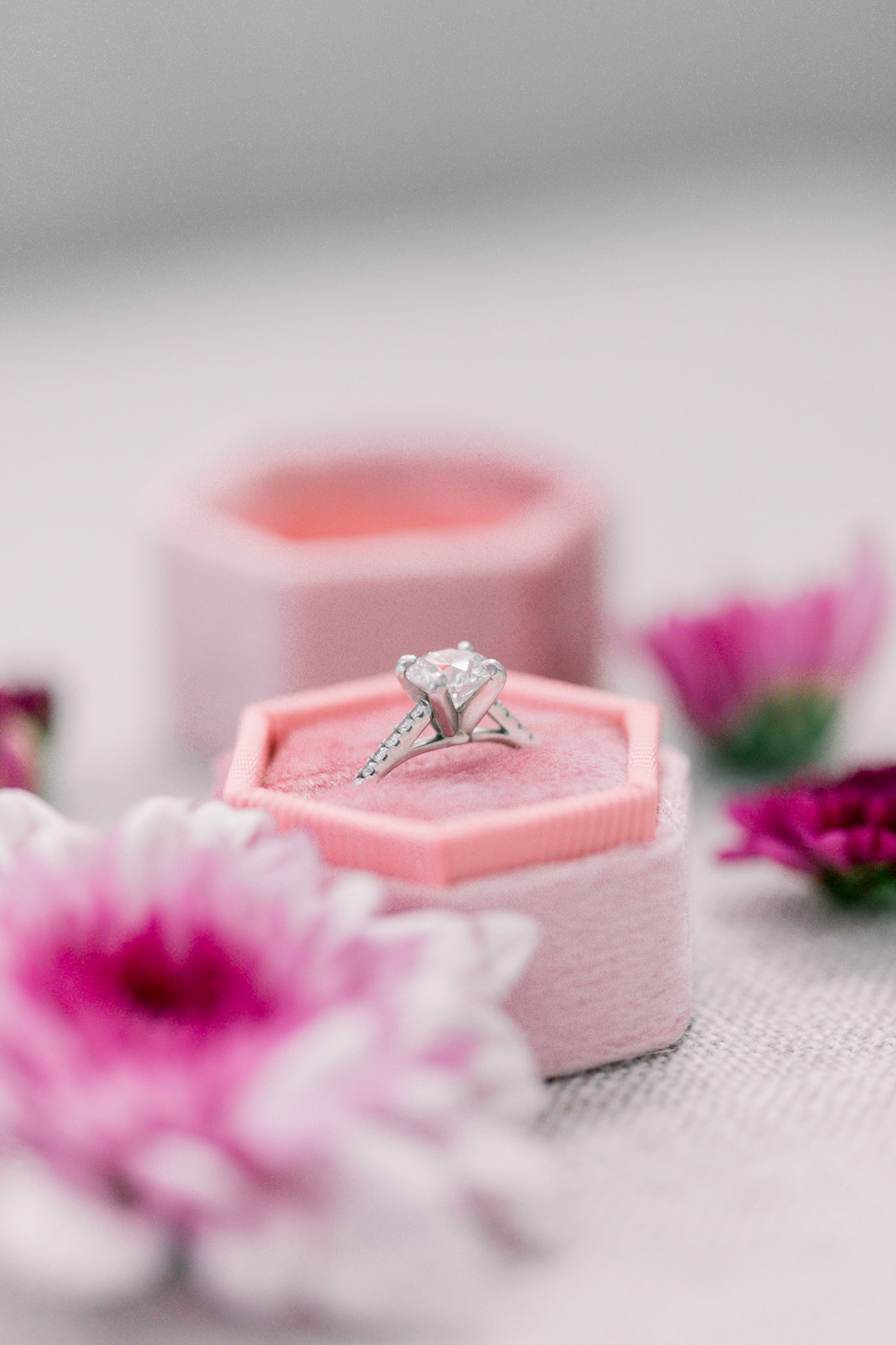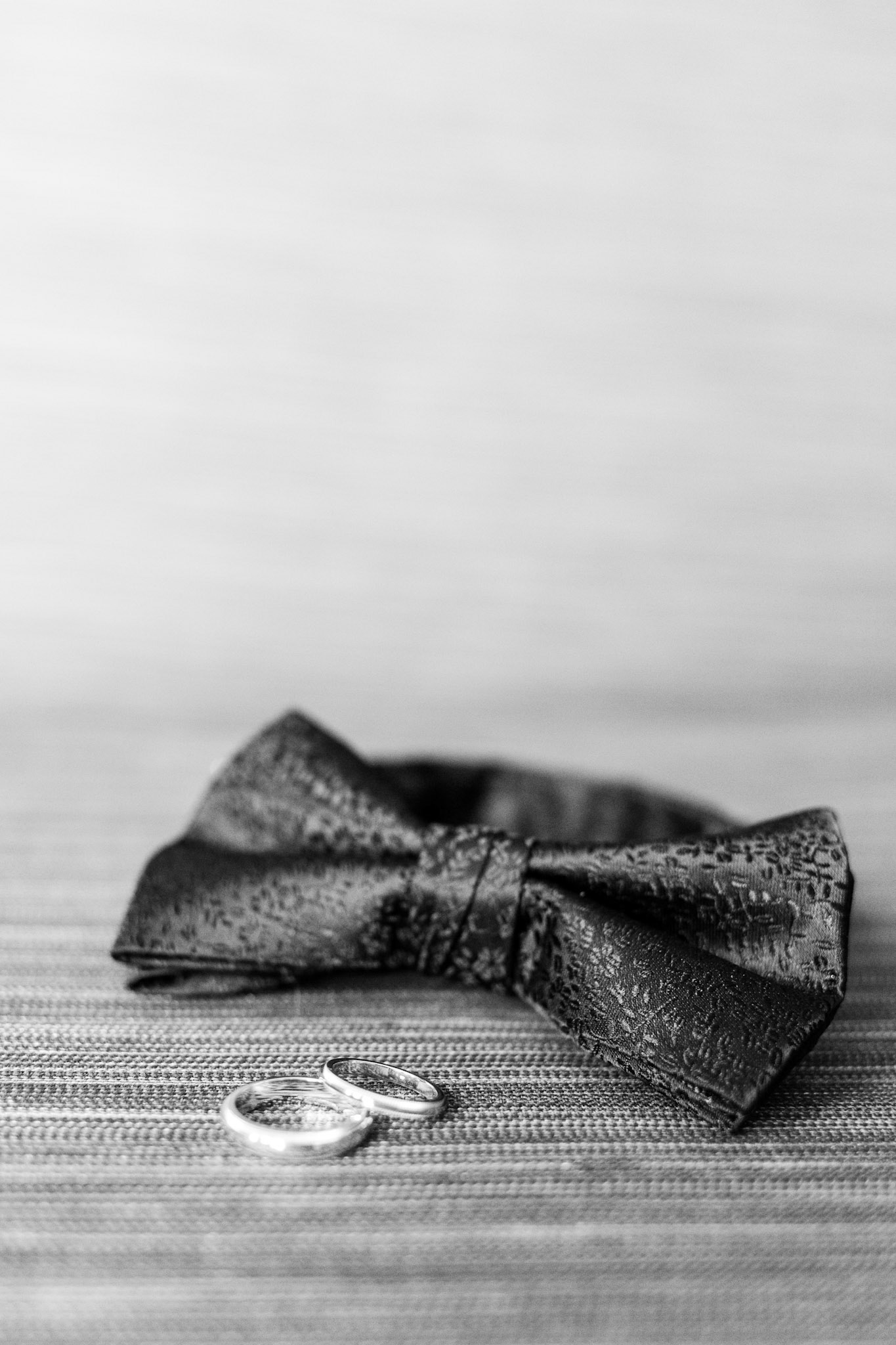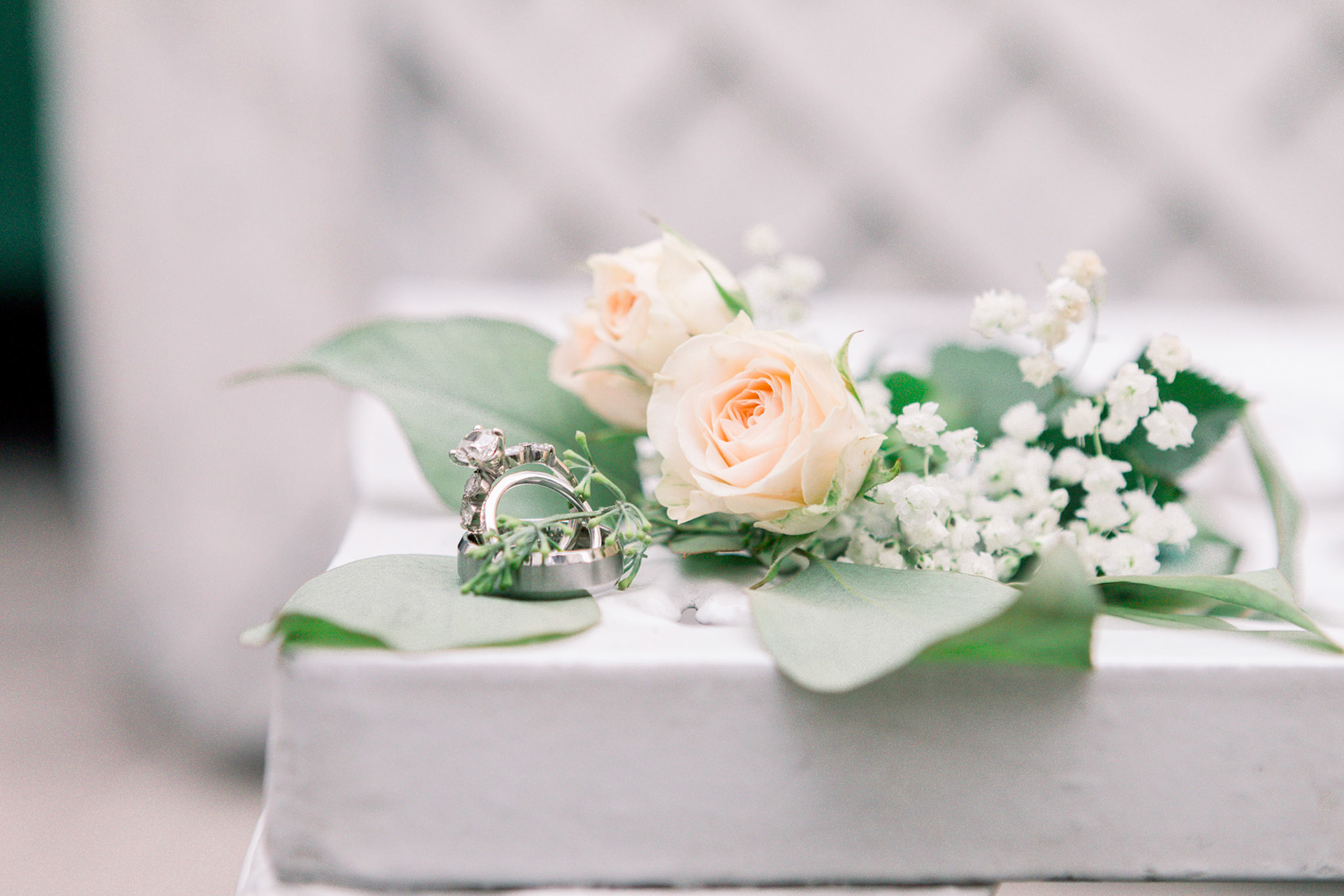 Earrings, necklaces, bracelets, watches, etc. These all need to be accounted for! 
For garters, I actually think these are better photographed on the person rather than on a flatlay or styling board. However, if there is not enough time, I will definitely photograph them on their own.
Who does not love a good pair of shoes? Especially your wedding day shoes. I have seen some of the prettiest shoes, and the ones with heels always boggle me. How are brides able to walk and not trip in them?!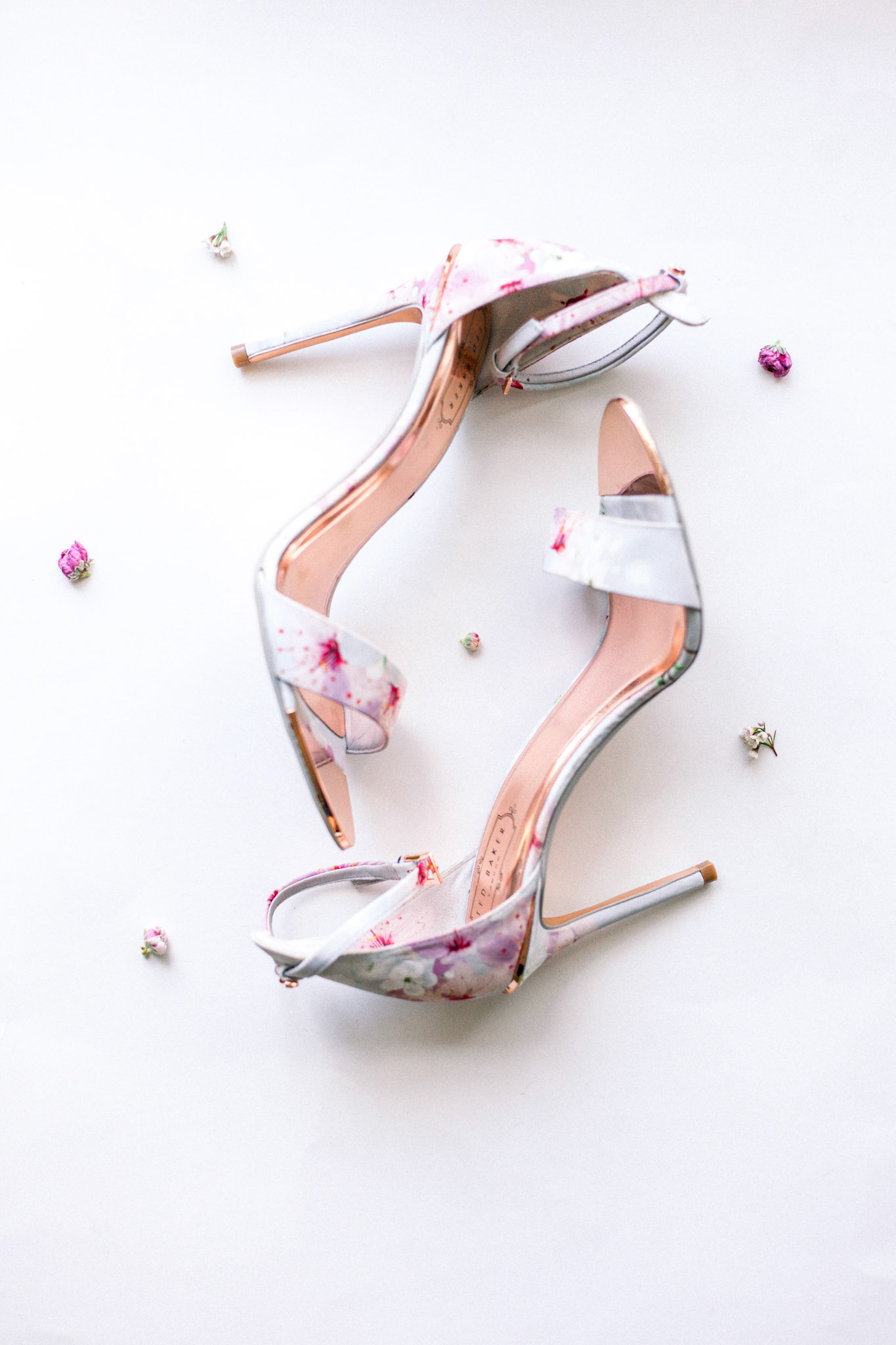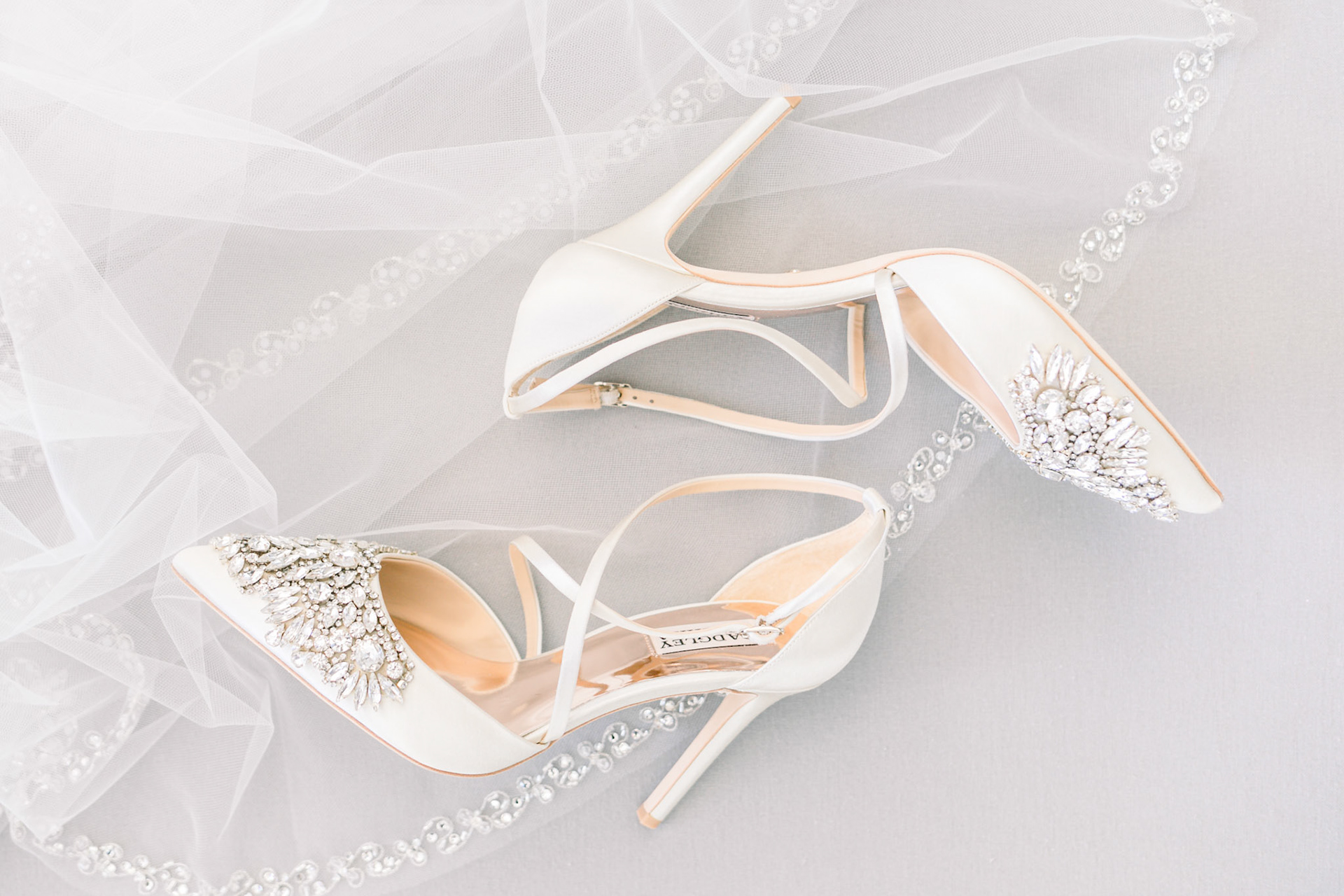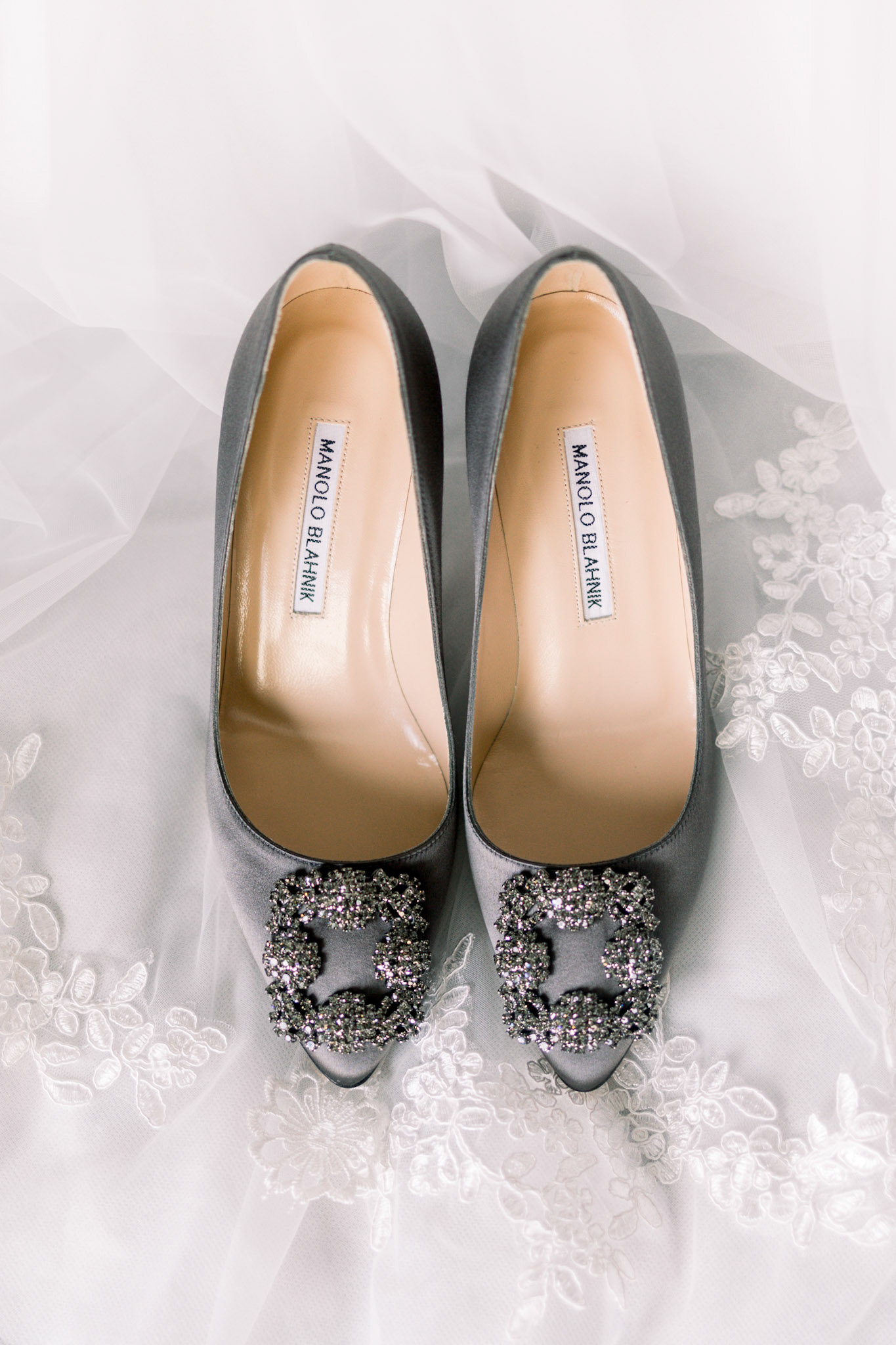 Flowers/Bouquets and Ribbons
When there's time, I will try to do a shot with the rings in the bouquet. I think those kind of images capture the essence and colors of the wedding really well!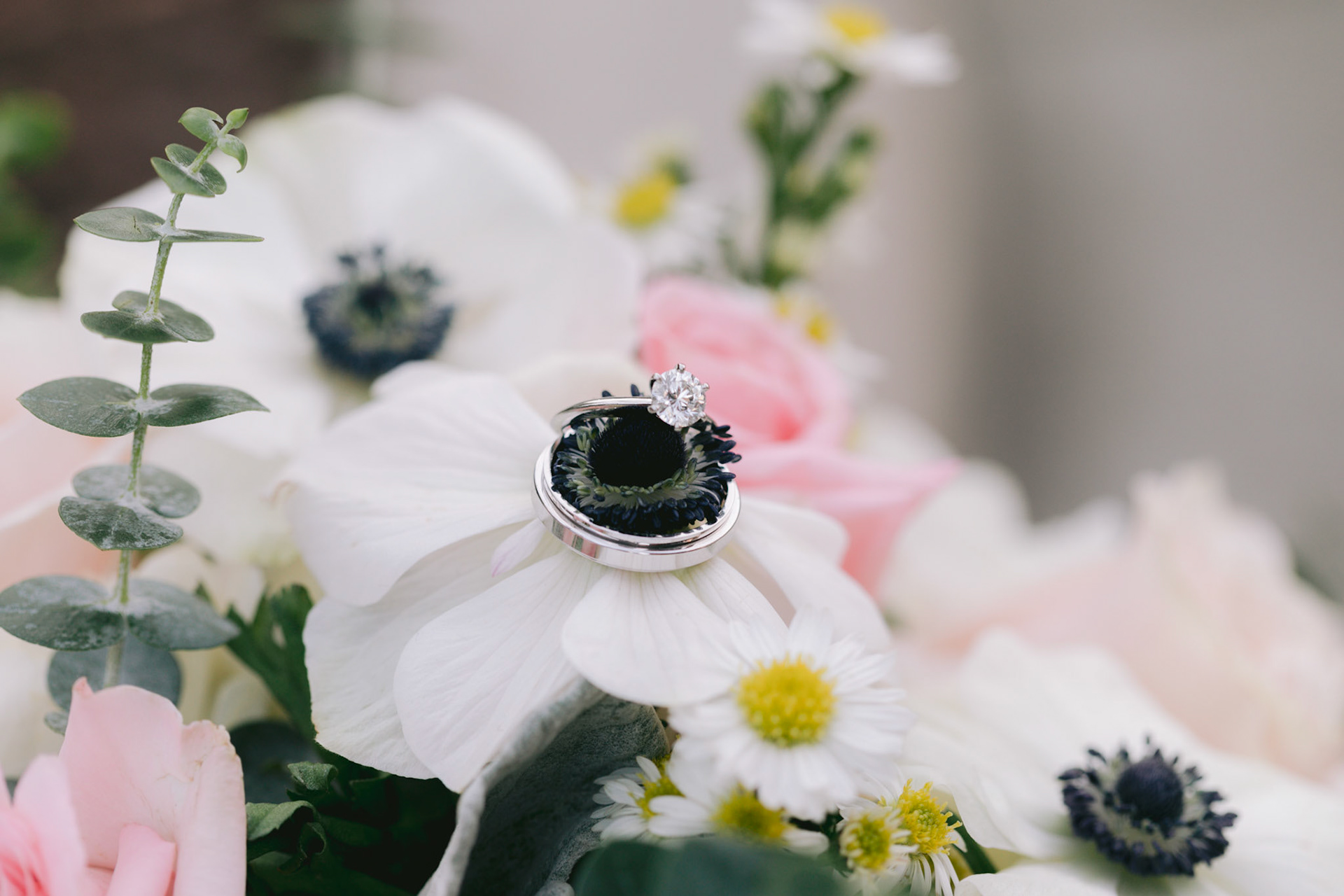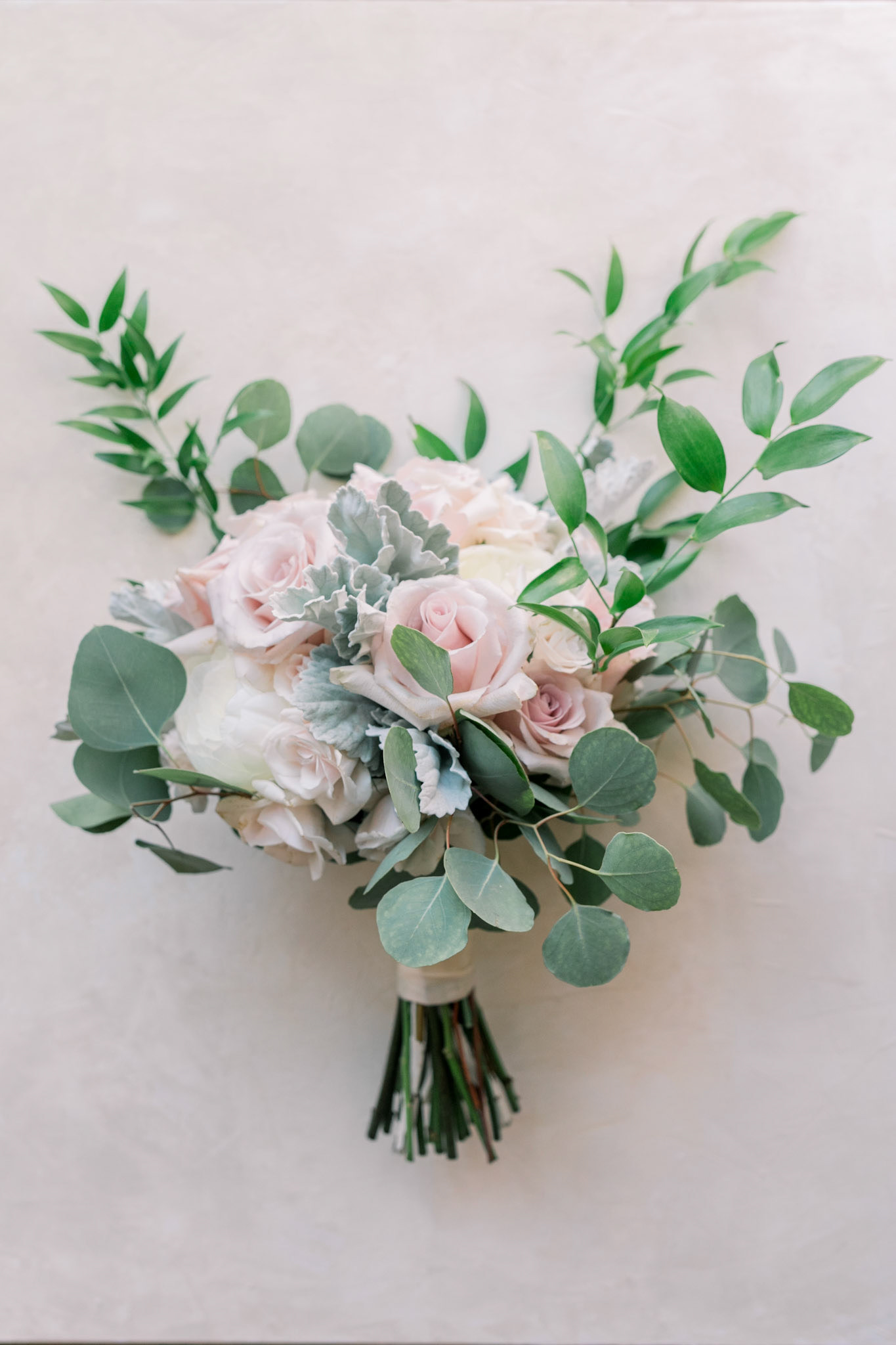 I typically find a pretty spot to photograph the bridesmaids dresses and the bridal gown. Don't forget to pack a pretty hanger for your pretty dress!

These are some things that I would love to photograph and add to the wedding details photos: handkerchiefs, perfume, lipstick, and any keepsake items that are meaningful to the bride.
Moving over to the groom's side, I will spend about 15 minutes or so photographing the groom's details.

Just as important as the bridal bouquet, the bouts can be taken as a candid, on the groom, or on a styled board.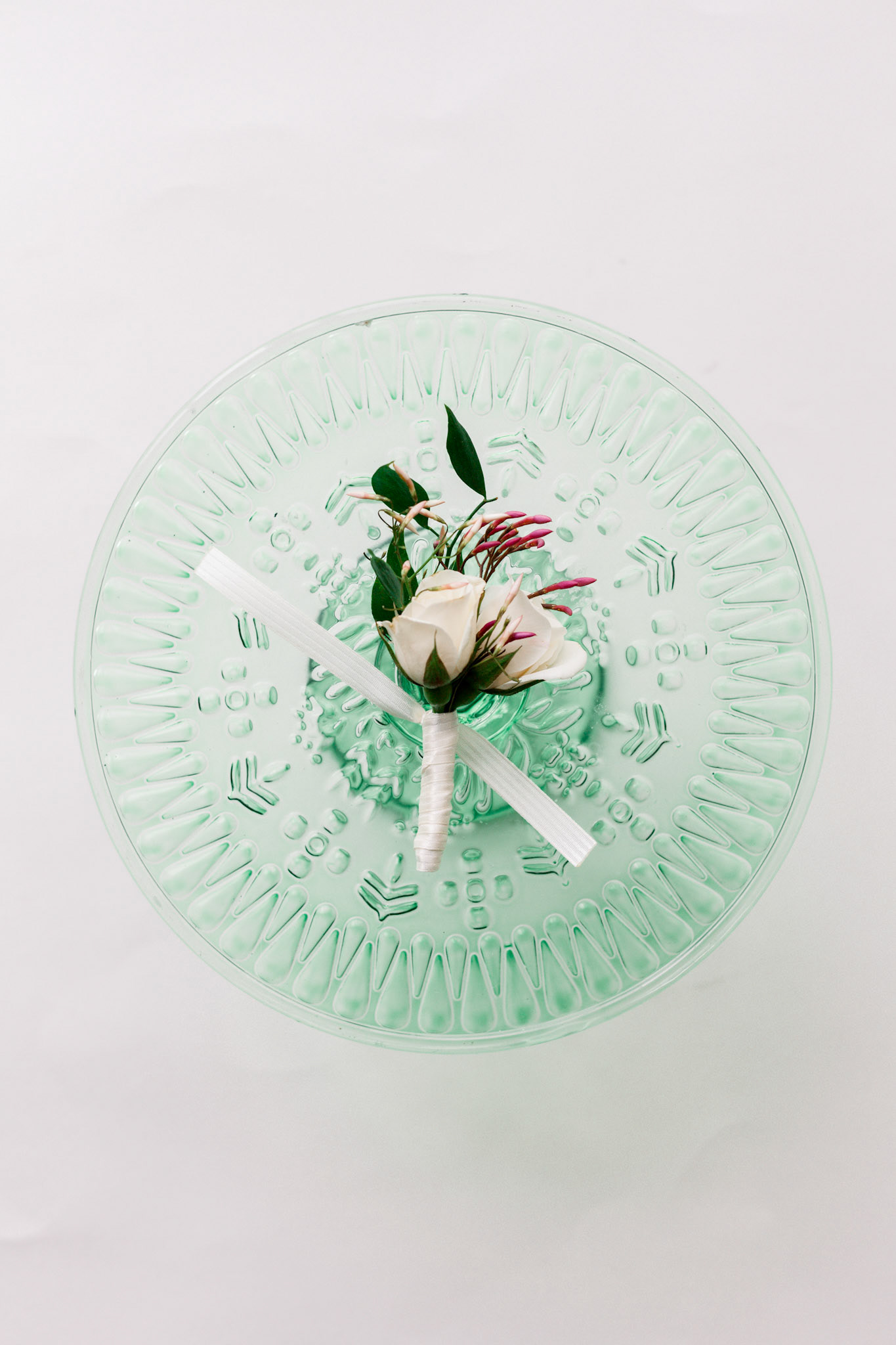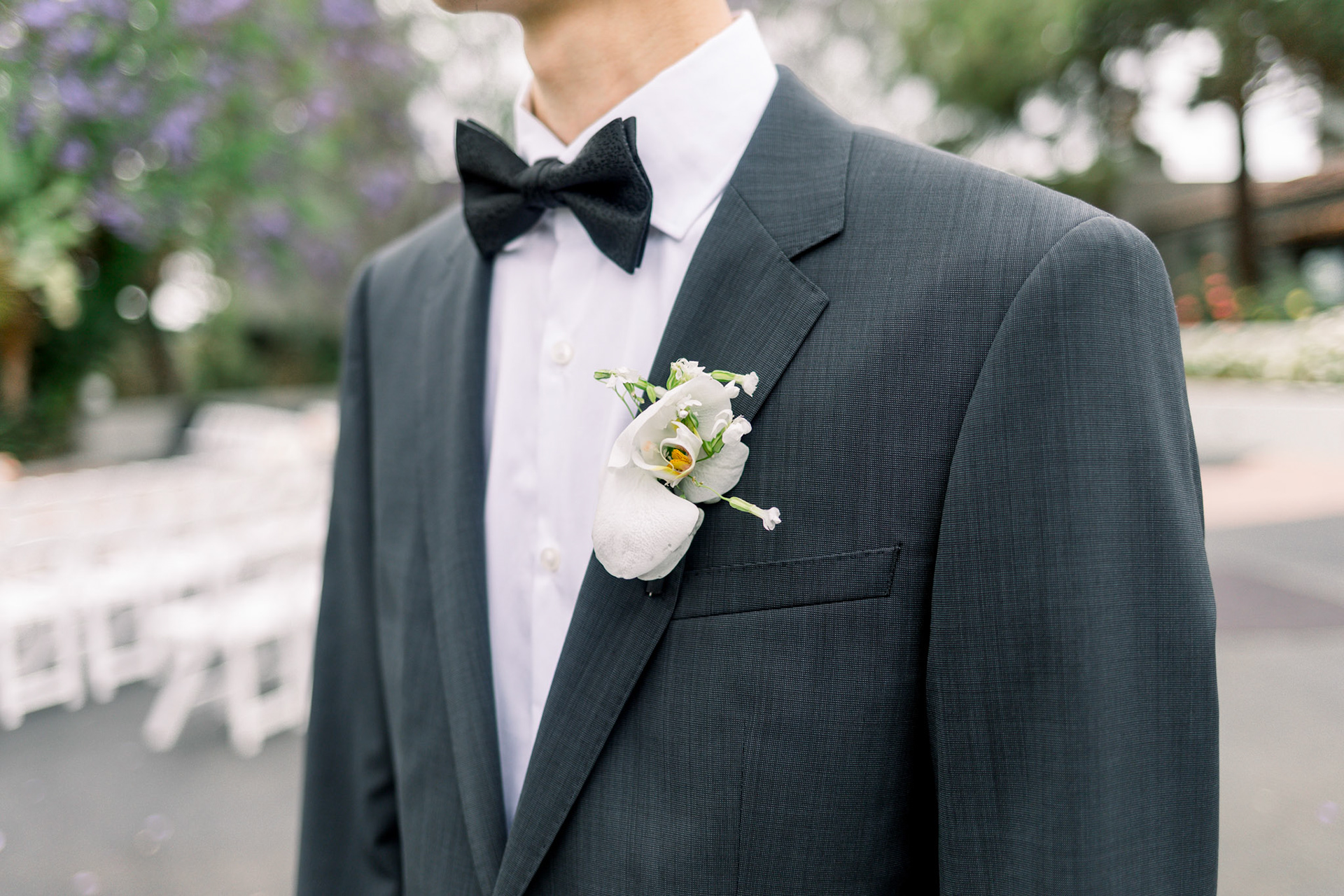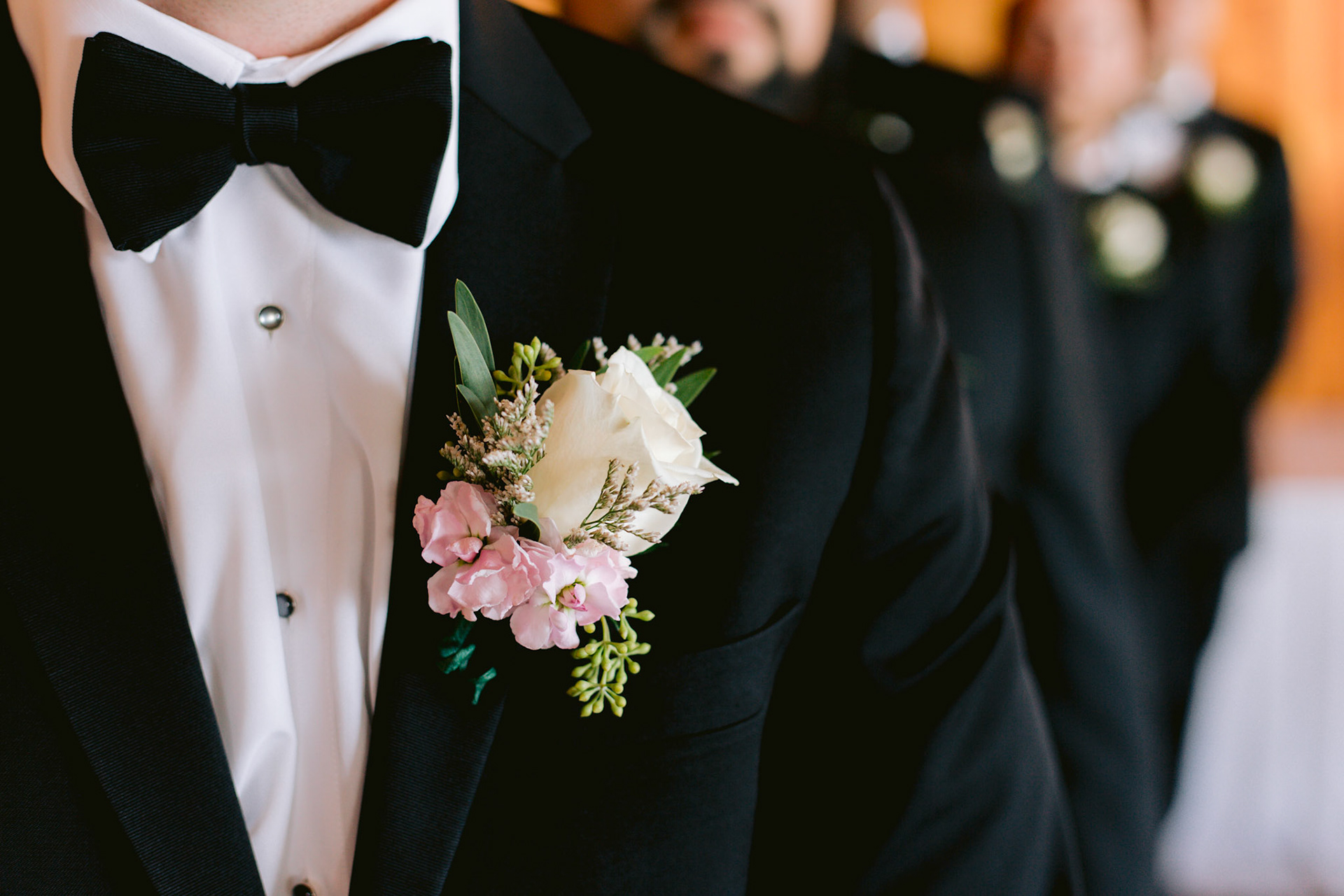 I think it's great to showcase the type of shoes the groom will be wearing. It's generally one style though: comfort.
Suits, Ties, Belts, and Pocket Squares
I usually hang this against a neutral background to capture the details. If it fits onto my styling board, I will arrange them with the shoes!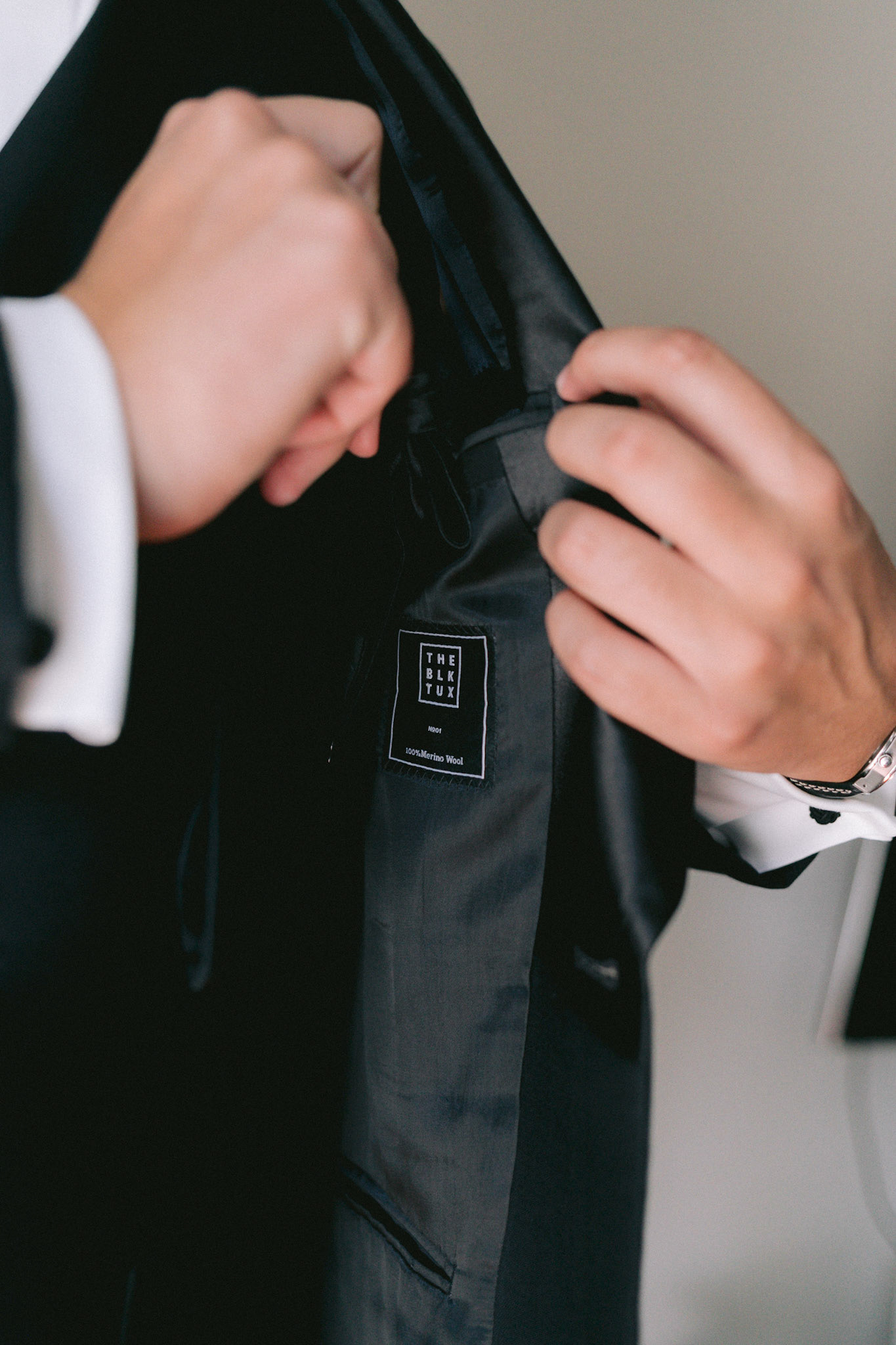 Cufflinks, Watches, and Tie Clips
For these items, I like to photograph them on the groom. However, if the groom has these items ready for me, I will toss them with the shoes, ties, and pocket squares.
Sometimes a groom may have a flask, cigar, cologne, sunglasses, etc. I want to document every little details that's important to you!