This wedding completely blew my mind! I love museums as a kid, and when I was taking photos of Kate and Tomas' special day, I kept falling in love with so many features...the decor, the beach, the weather, the color schemes, and most importantly the couple! Kate and Tomas are college sweethearts, and had so many fun adventures together. I didn't even realize Tomas was a twin until I was photographing his brother and had to do a second look. Their vows were about how they completed each other with opposite personalities - Kate being more outgoing and life-loving while Tomas is more reserved and analytical. 
I thought Kate's fresh bridal bouquet was gorgeous, and she made it more personal by adding a photo of her father. She also
 sewed a piece of his blue tie to her dress. These were really cute ideas that I'm glad she was able to incorporate him into her wedding day. 
I'm so glad I was able to be a part of one of the greatest adventures of their lives: their wedding day. And I hope I was able to capture all the fun memories for these two!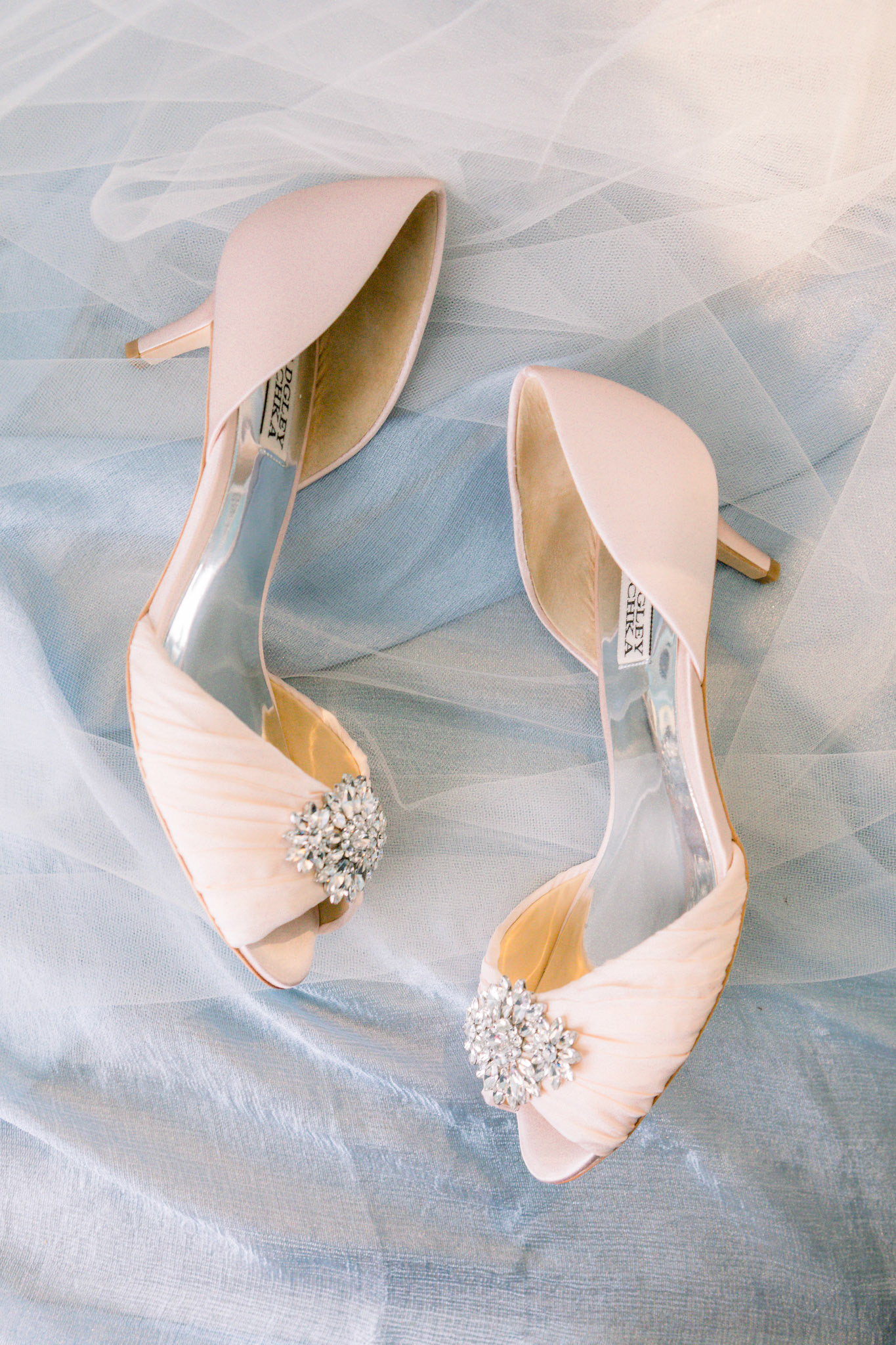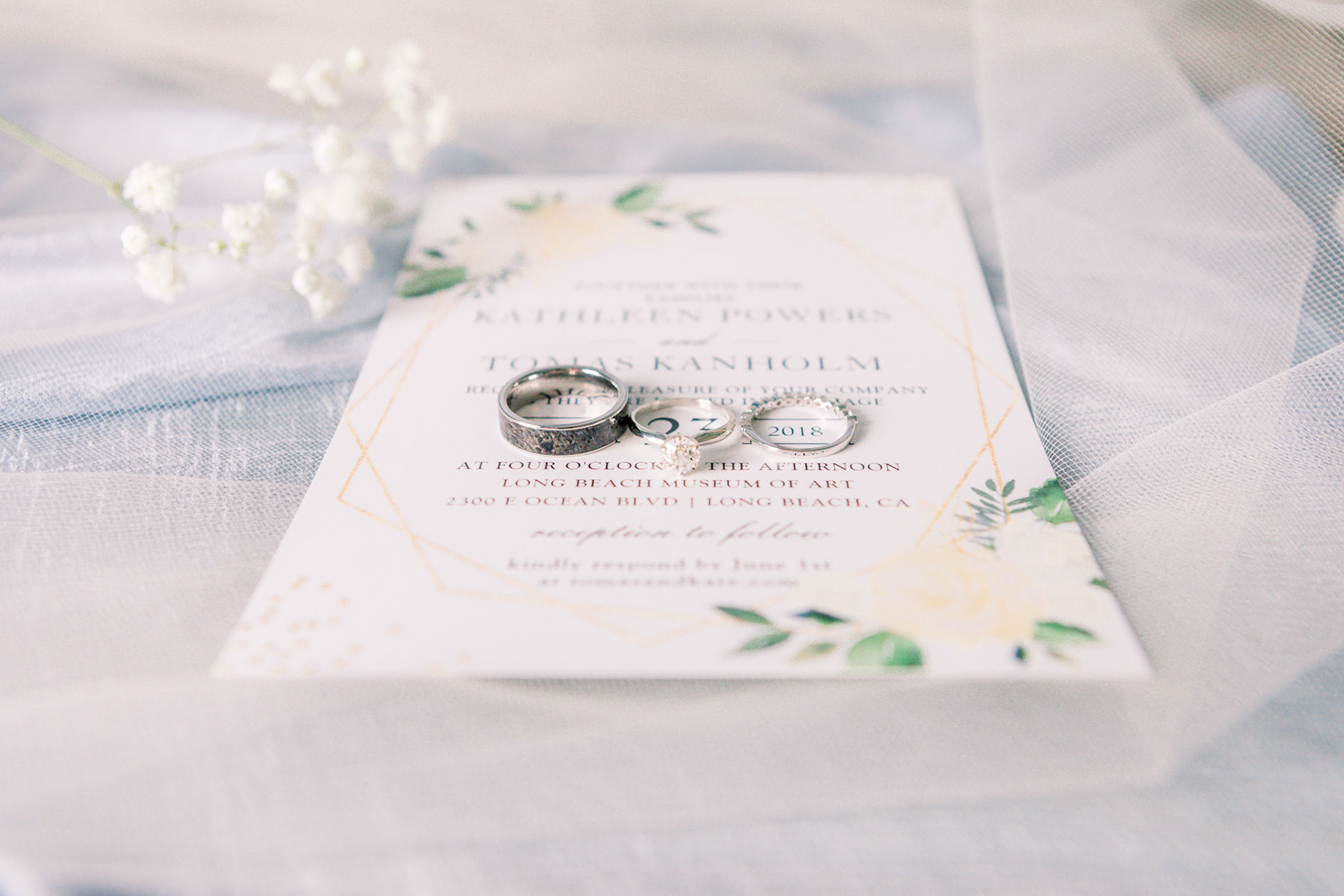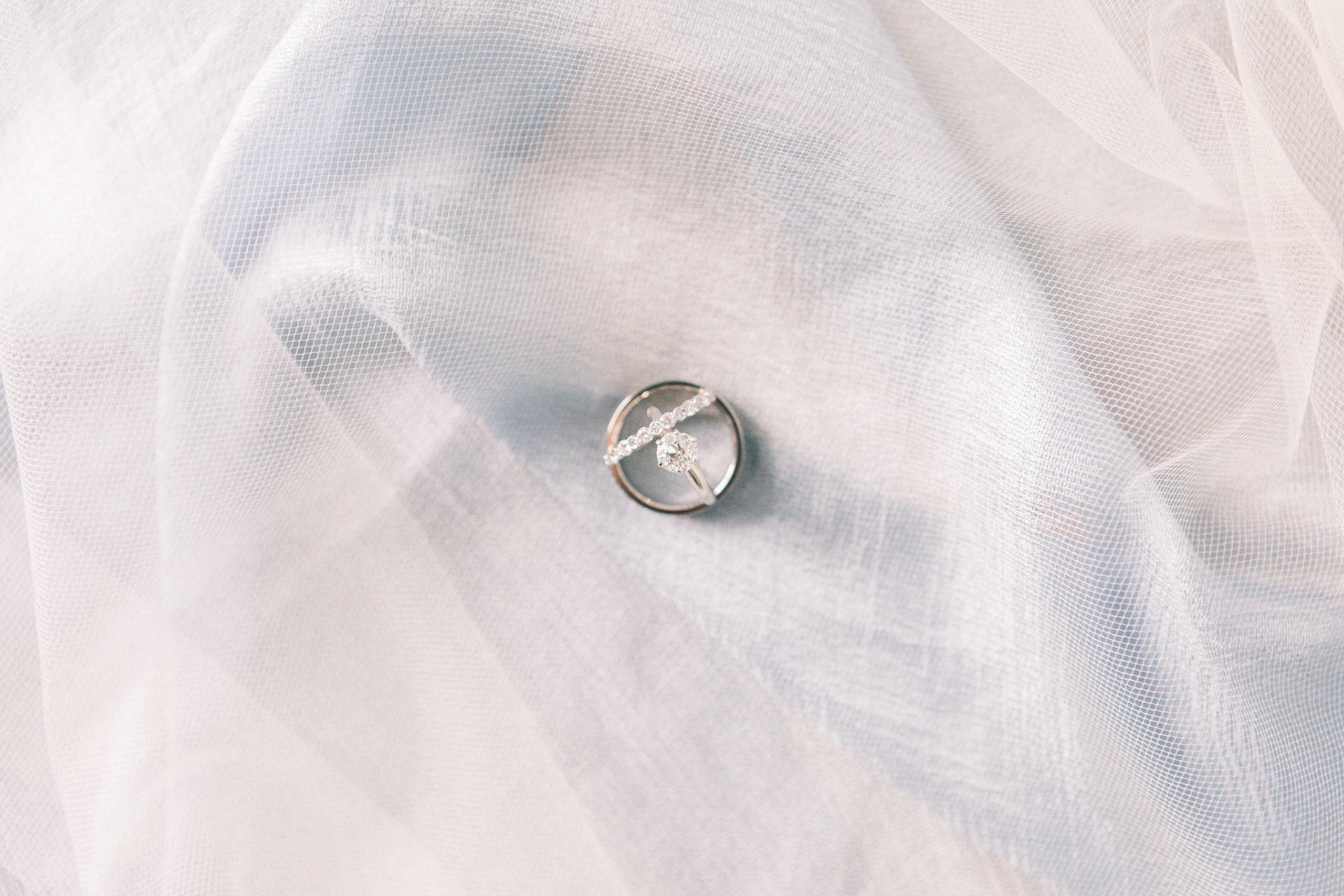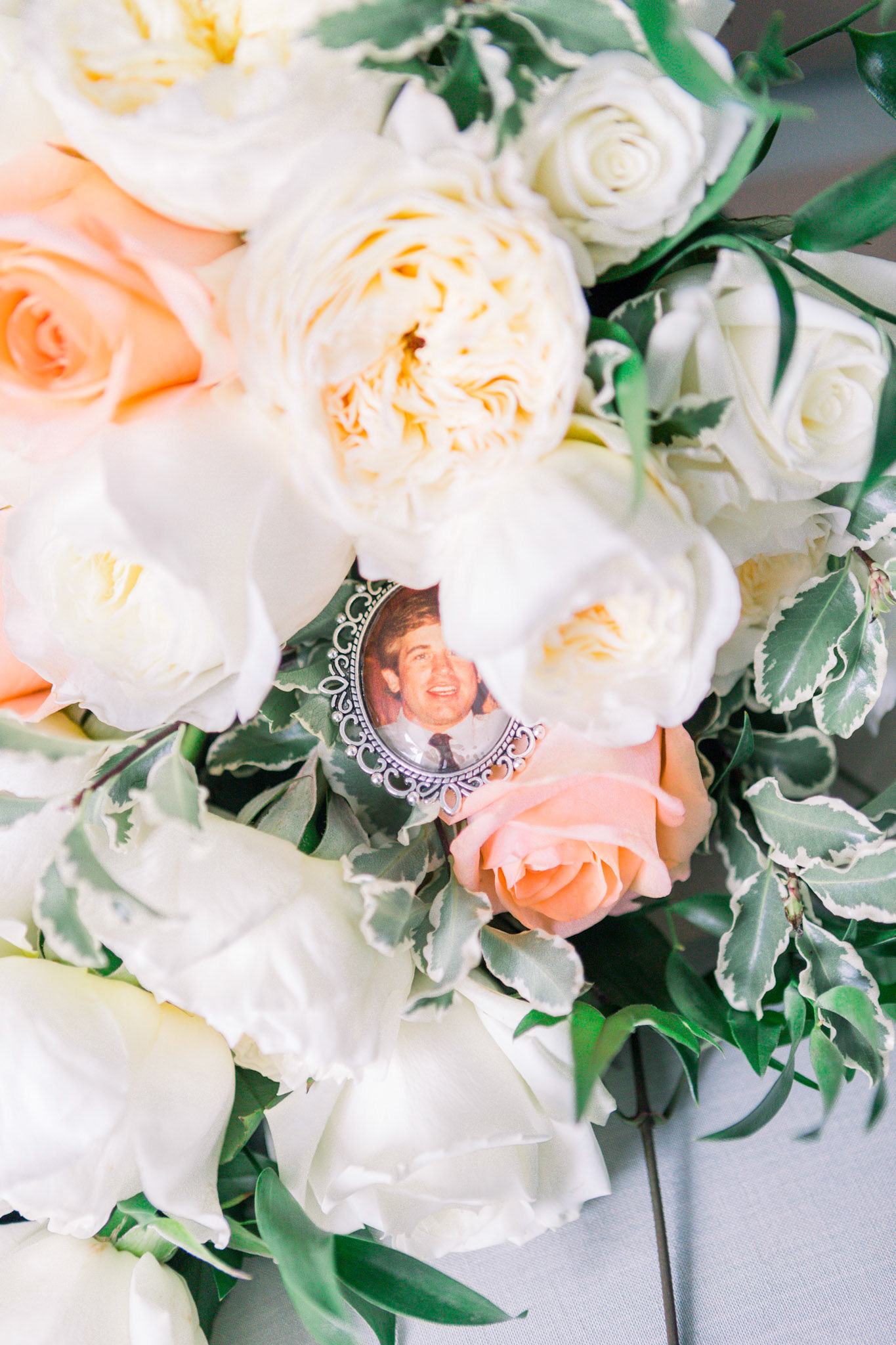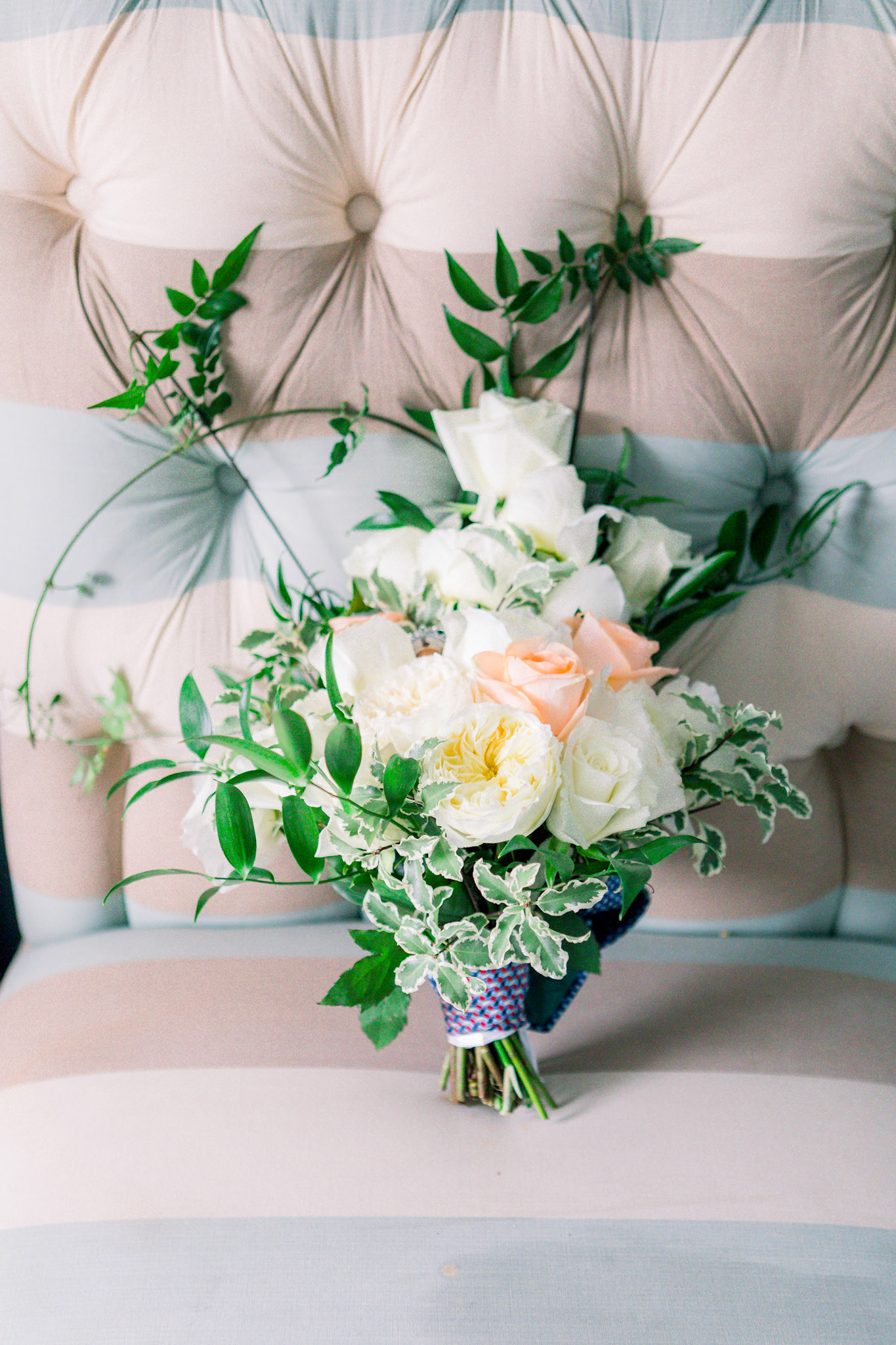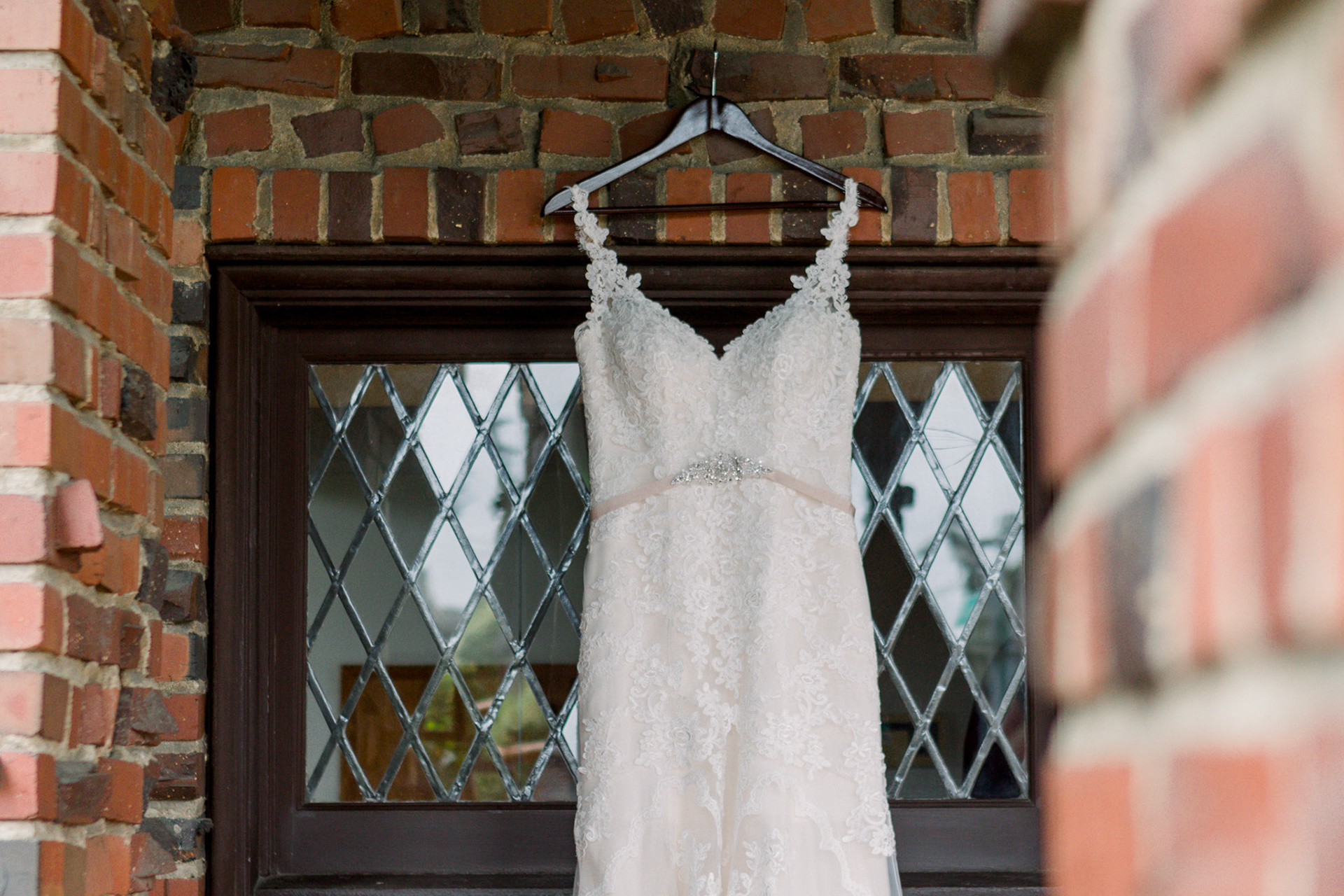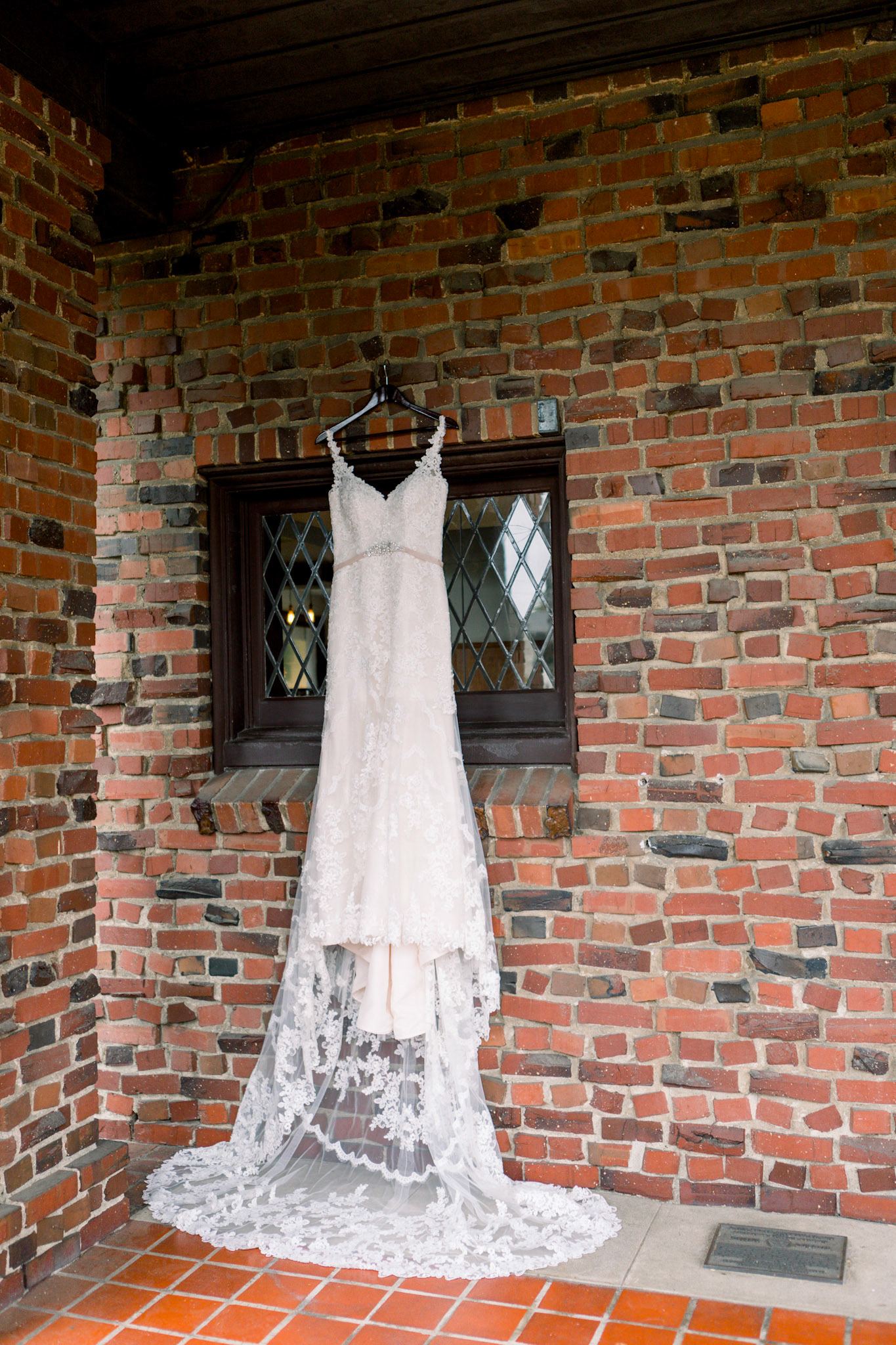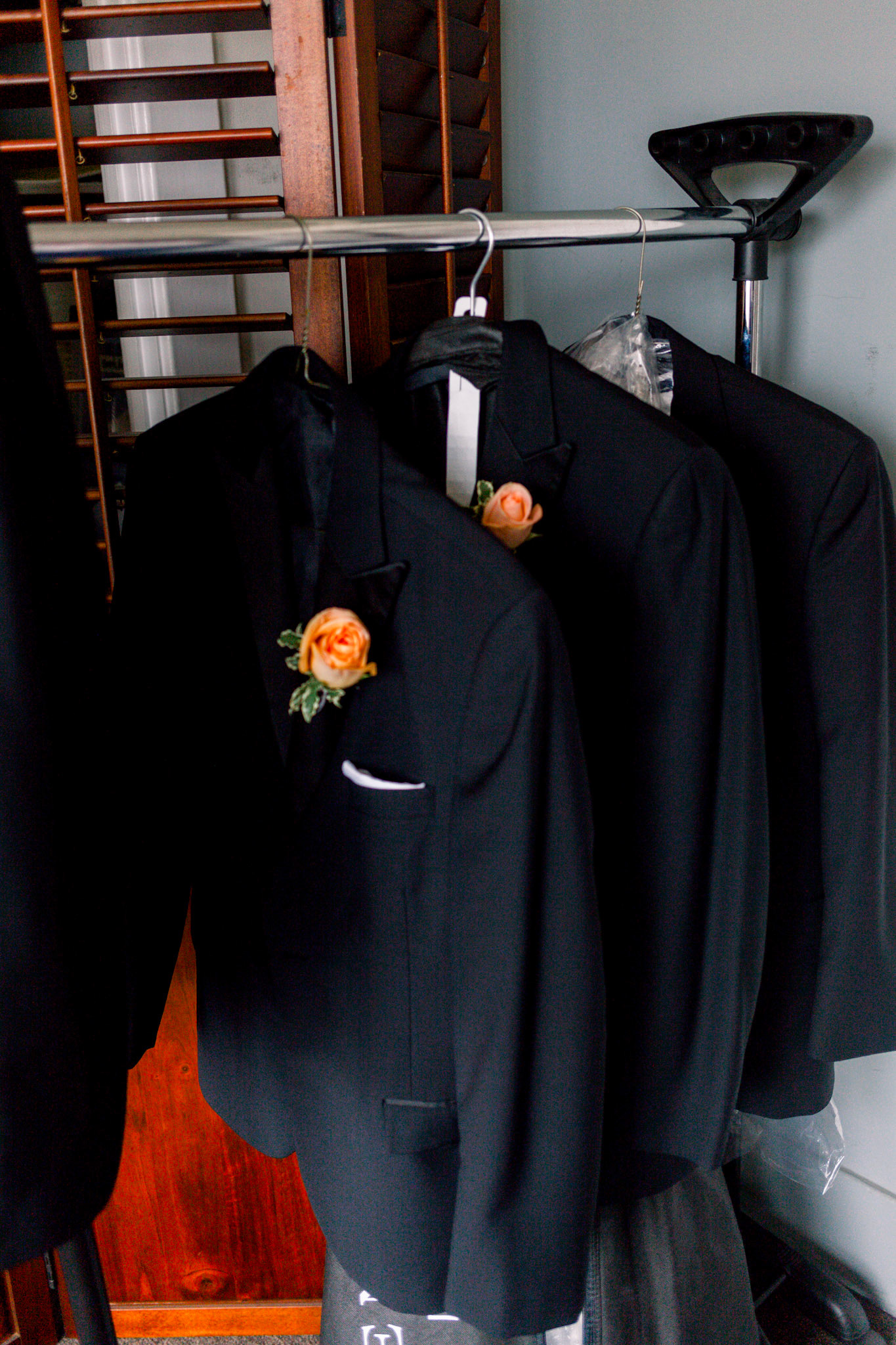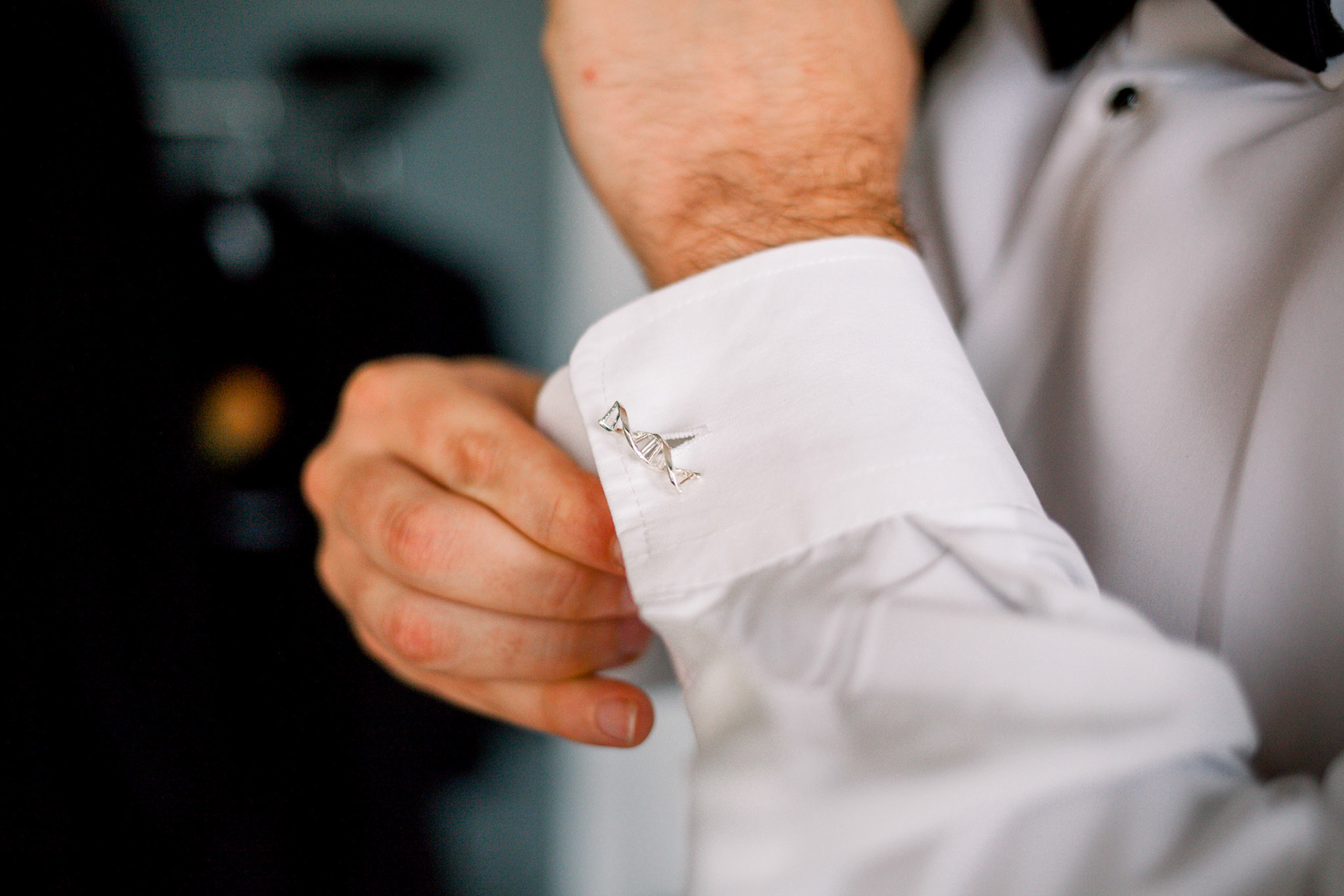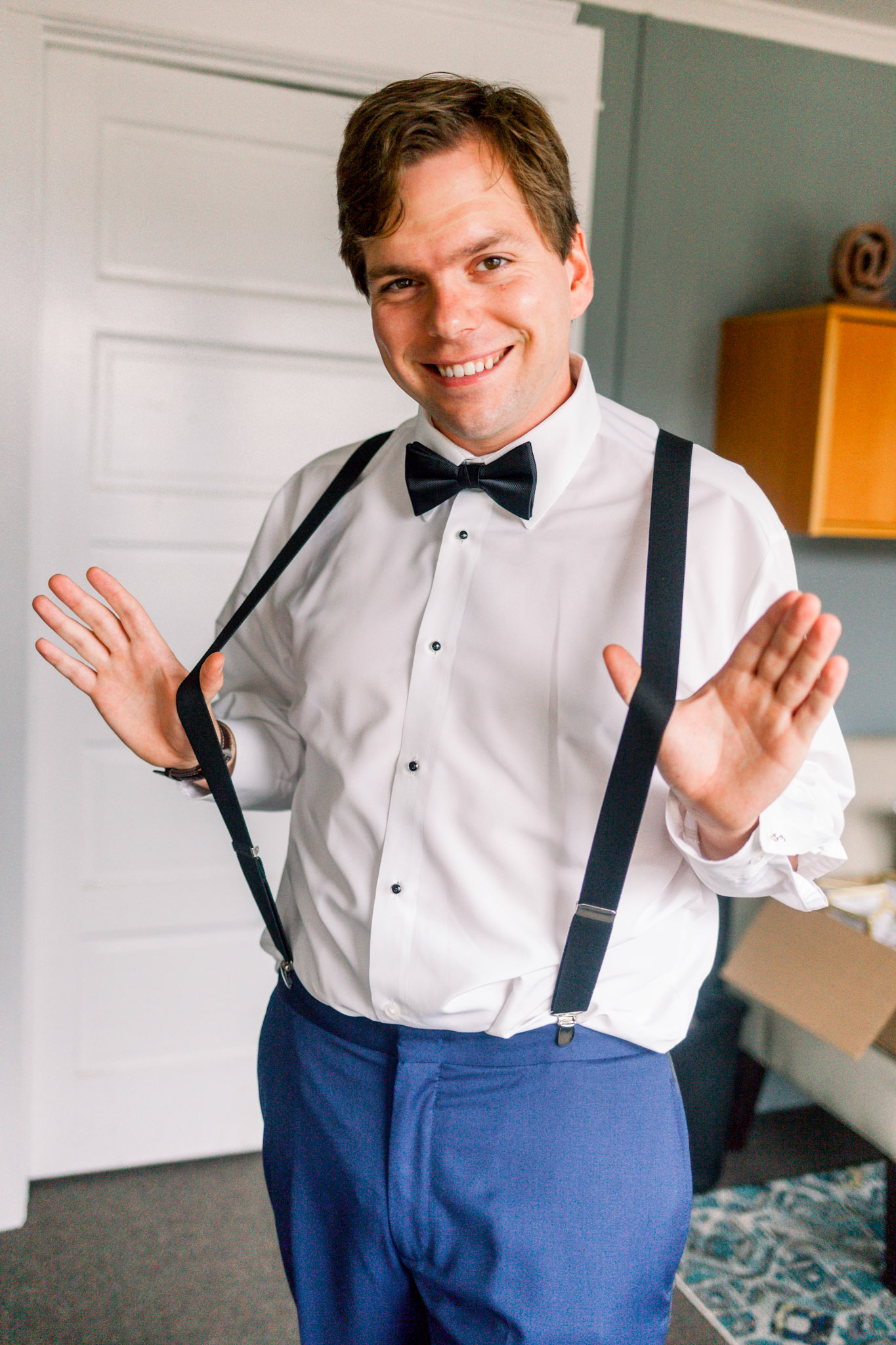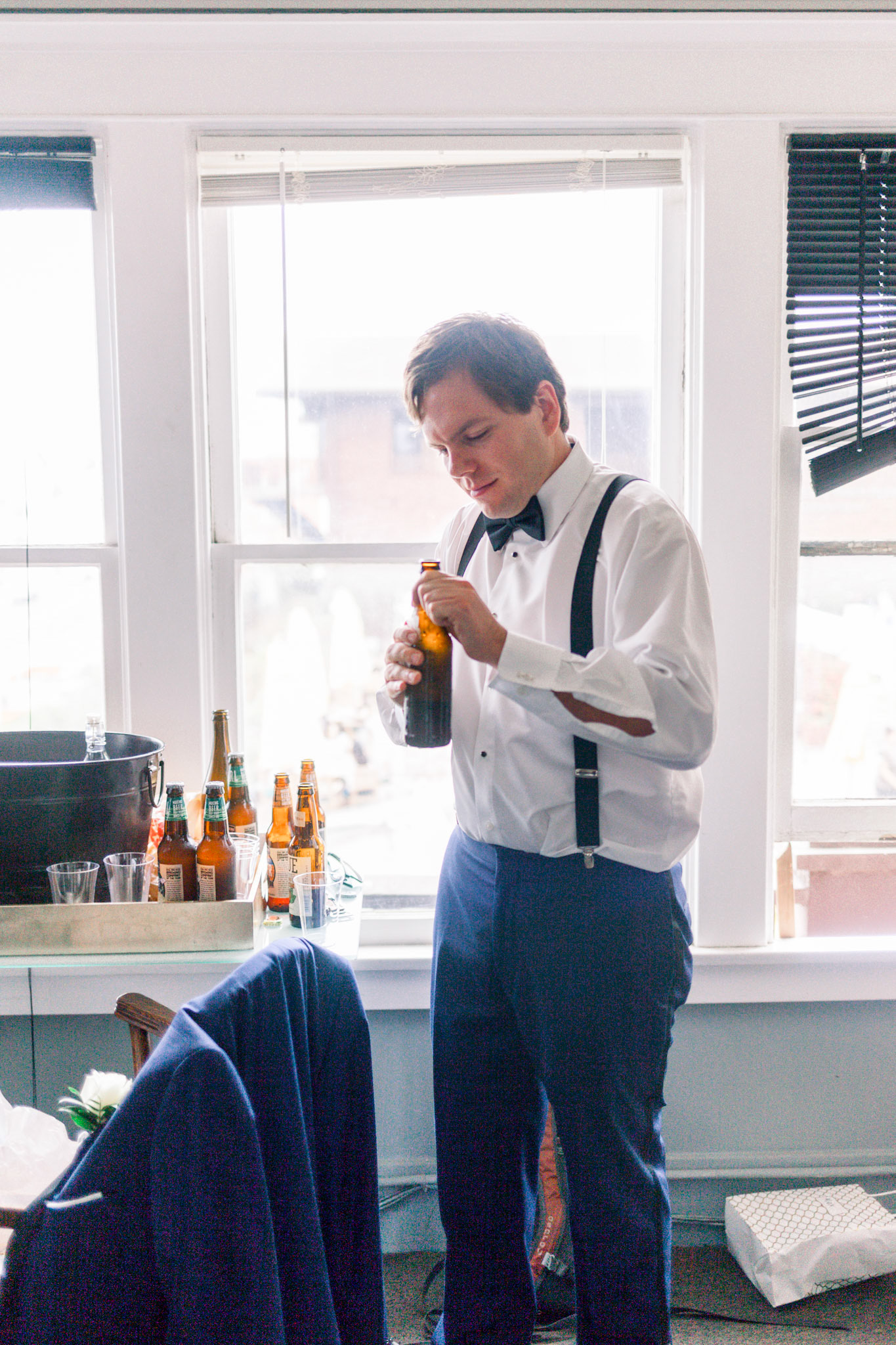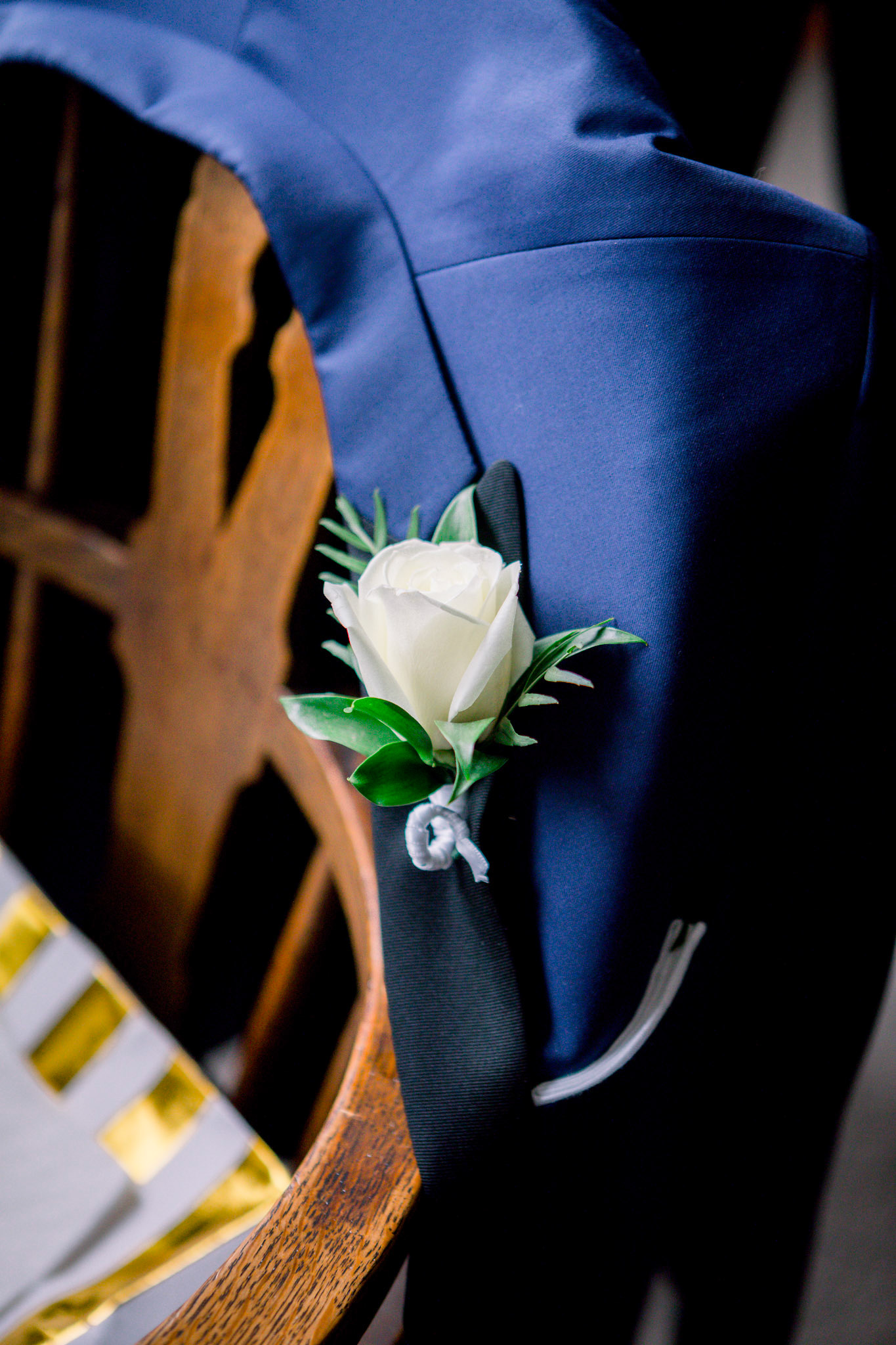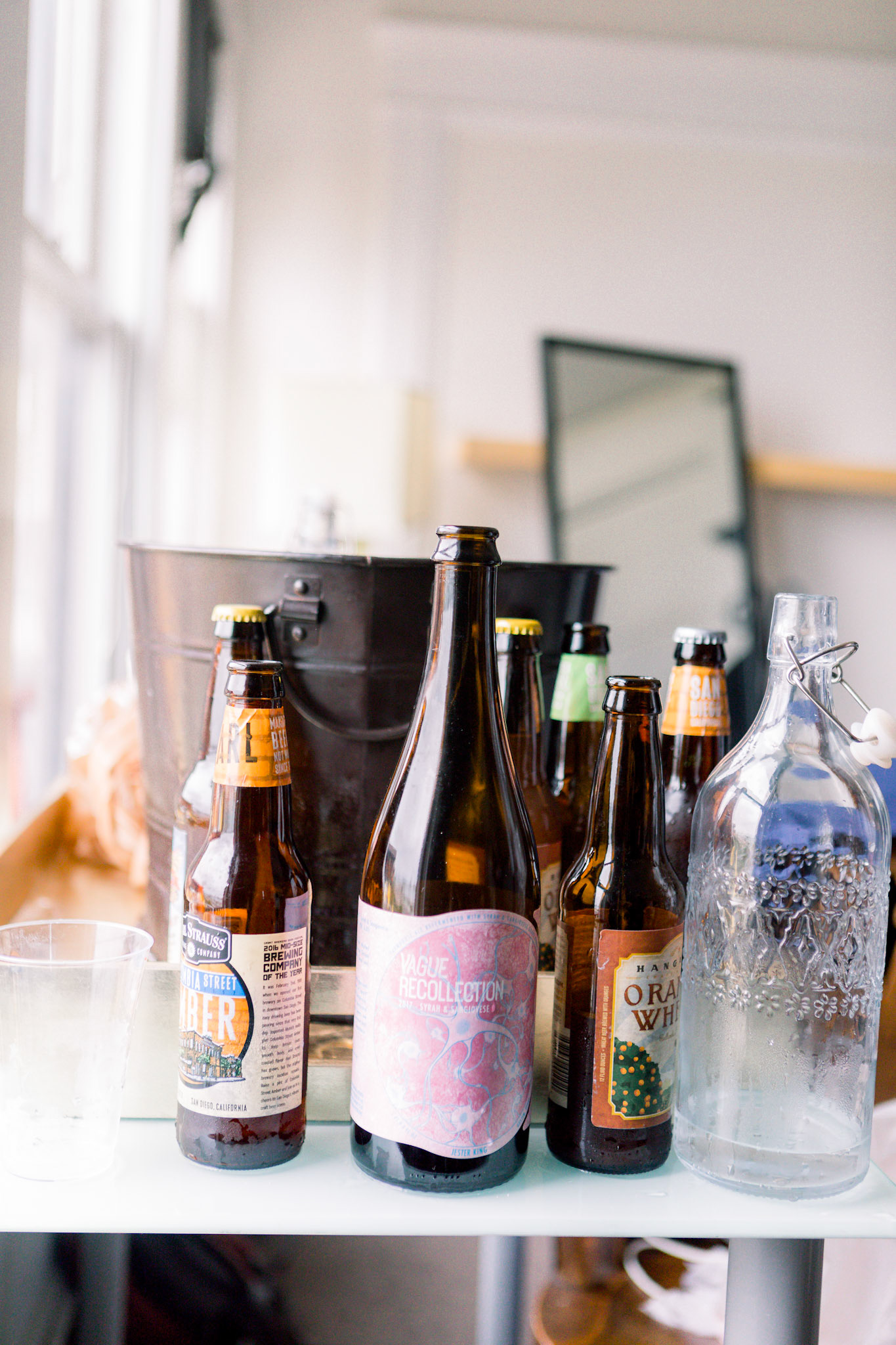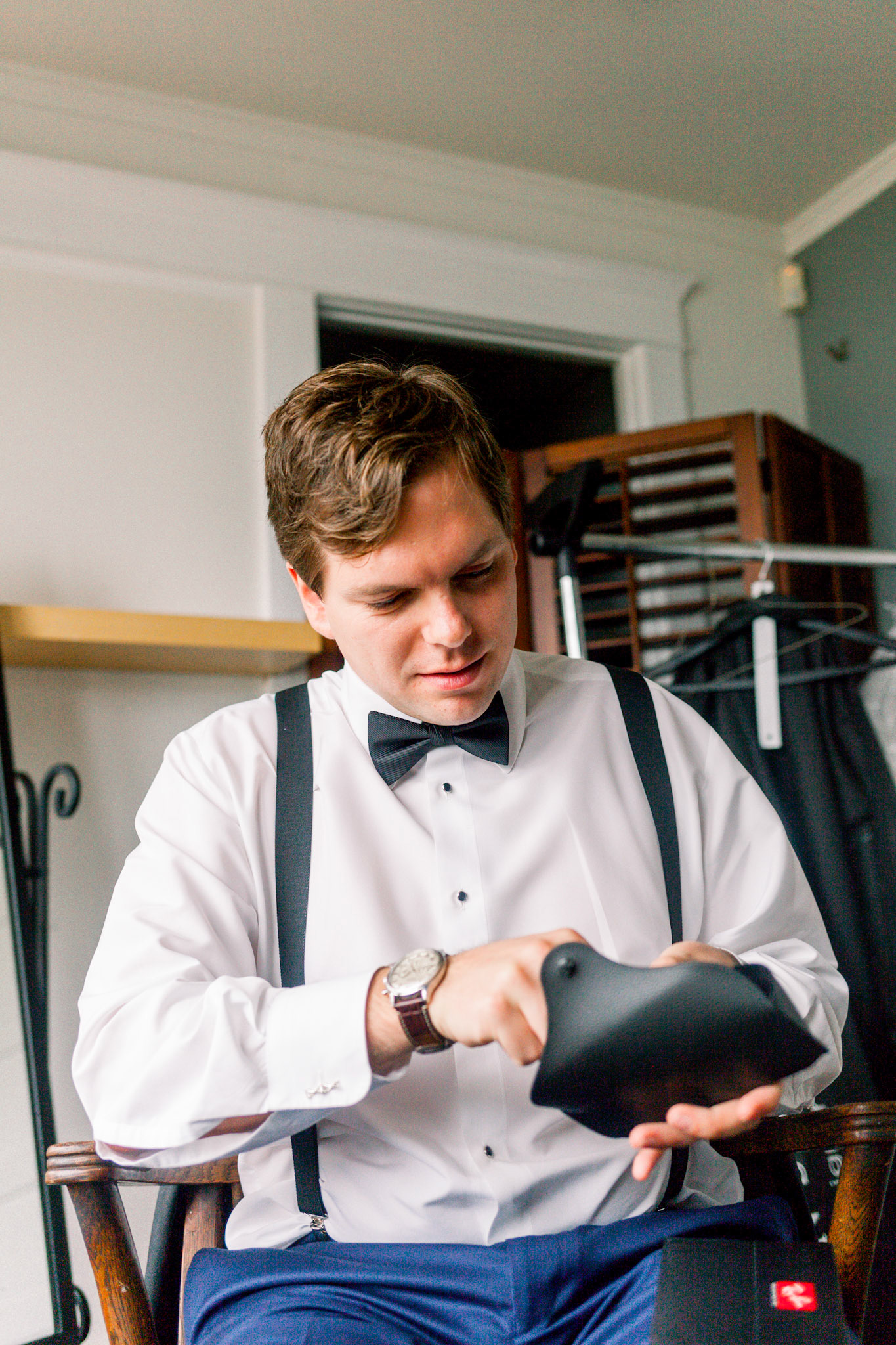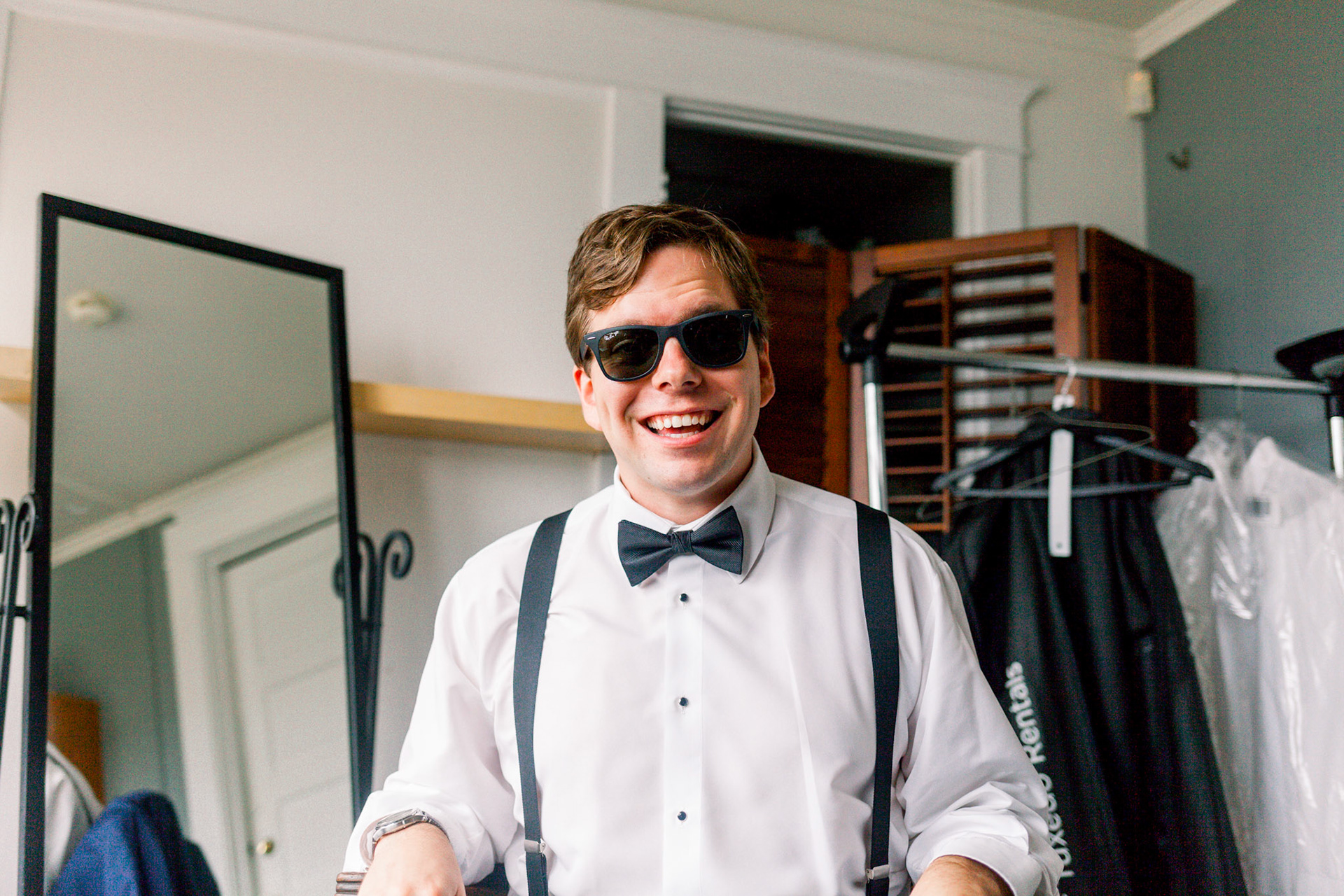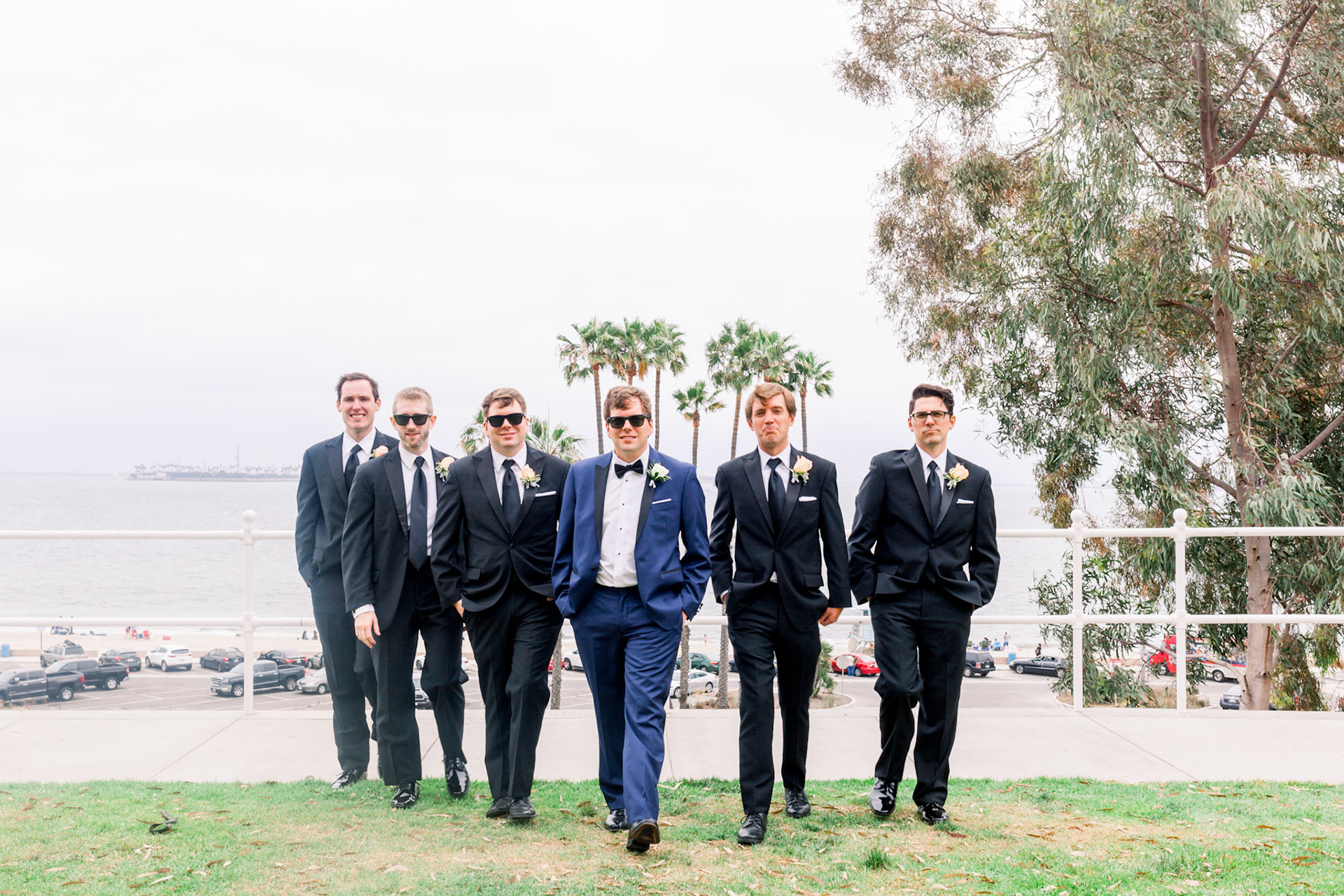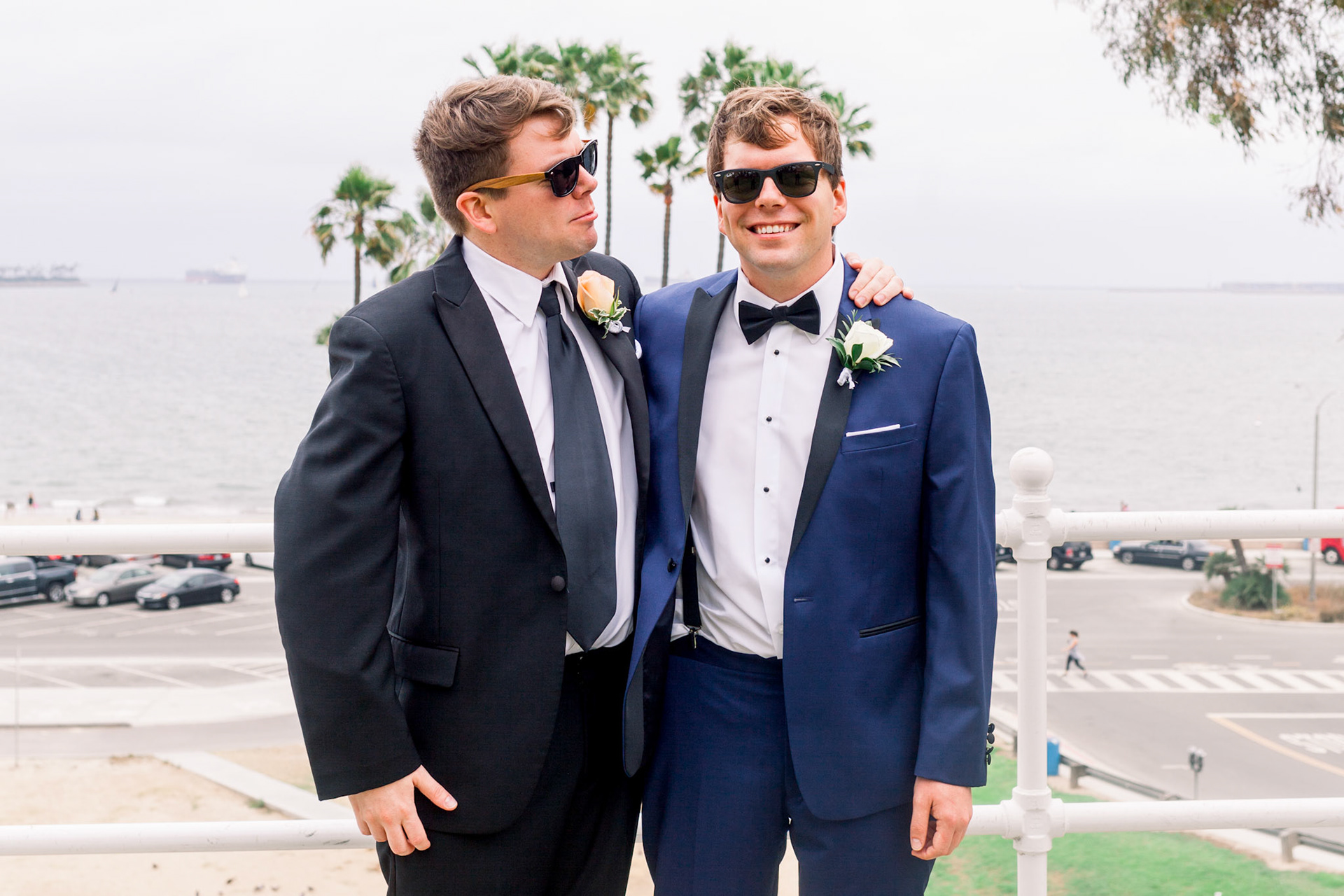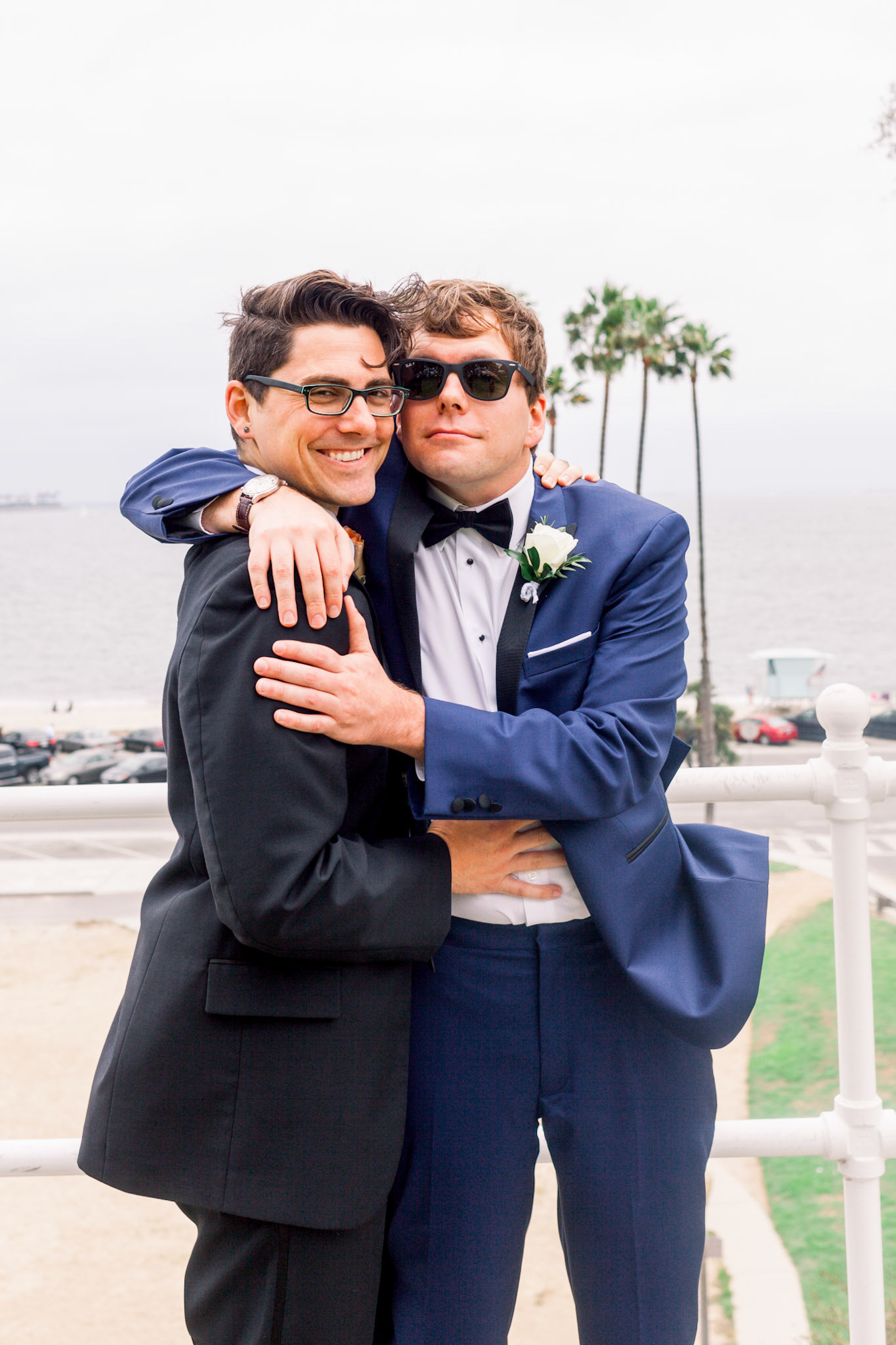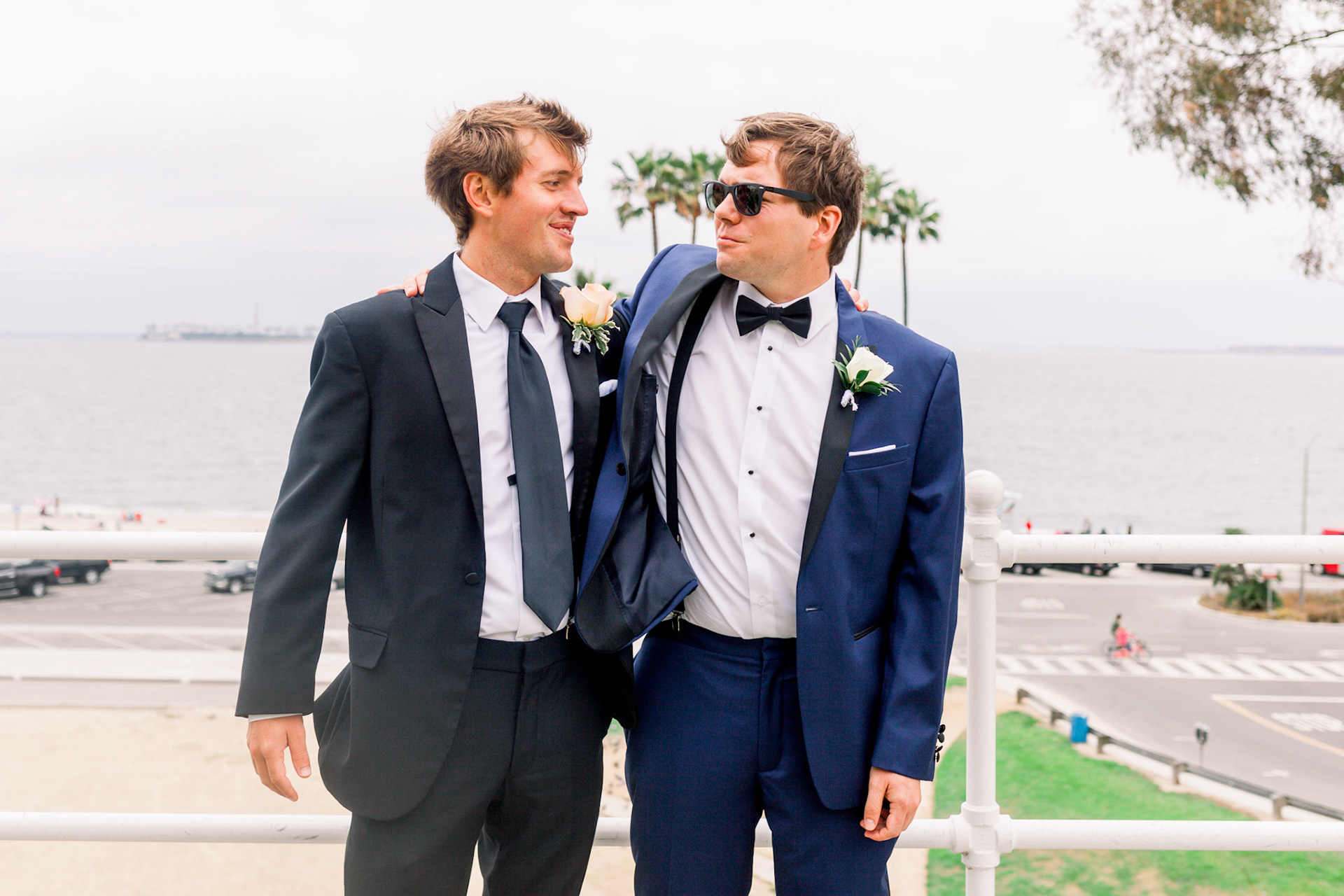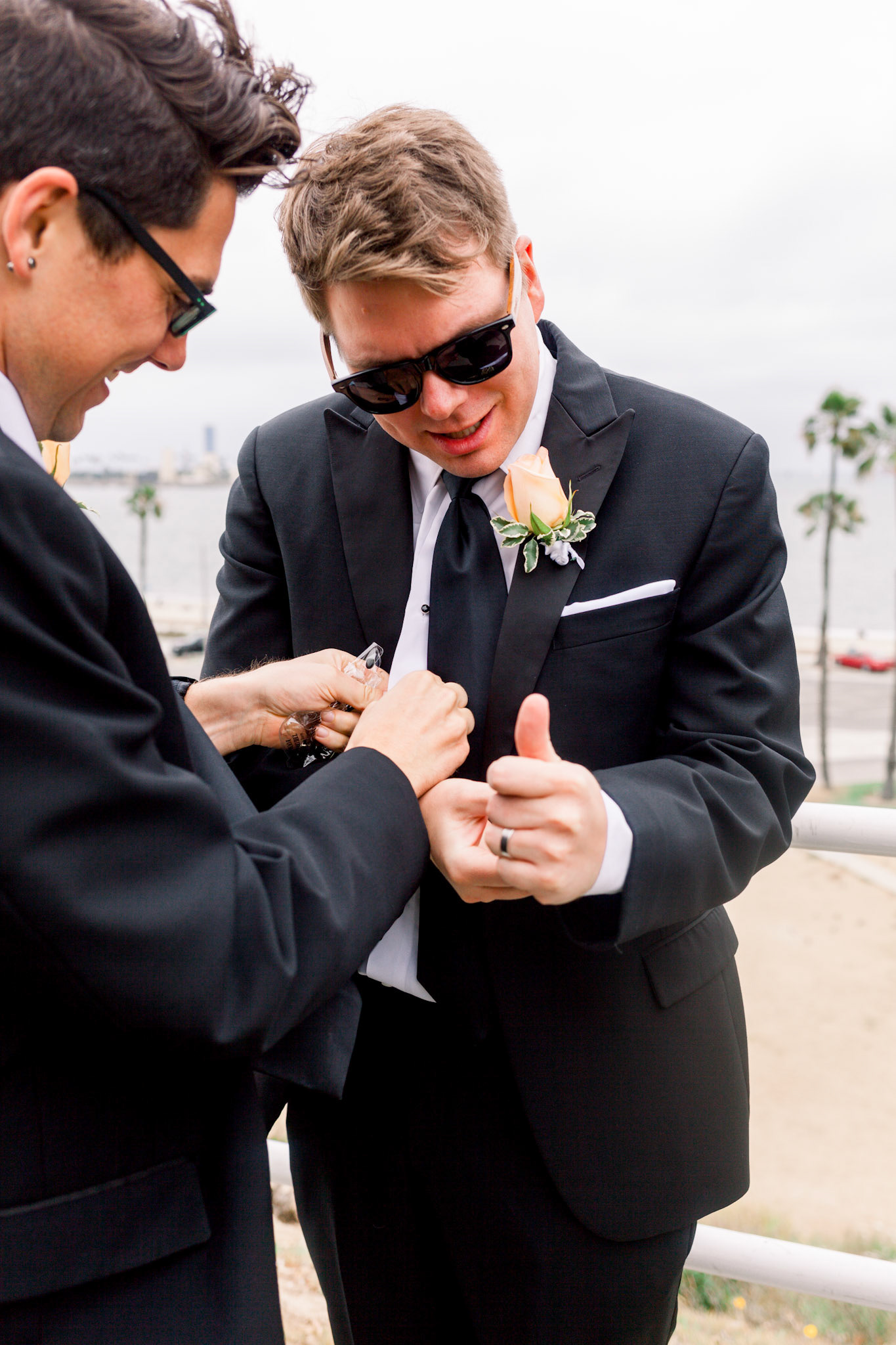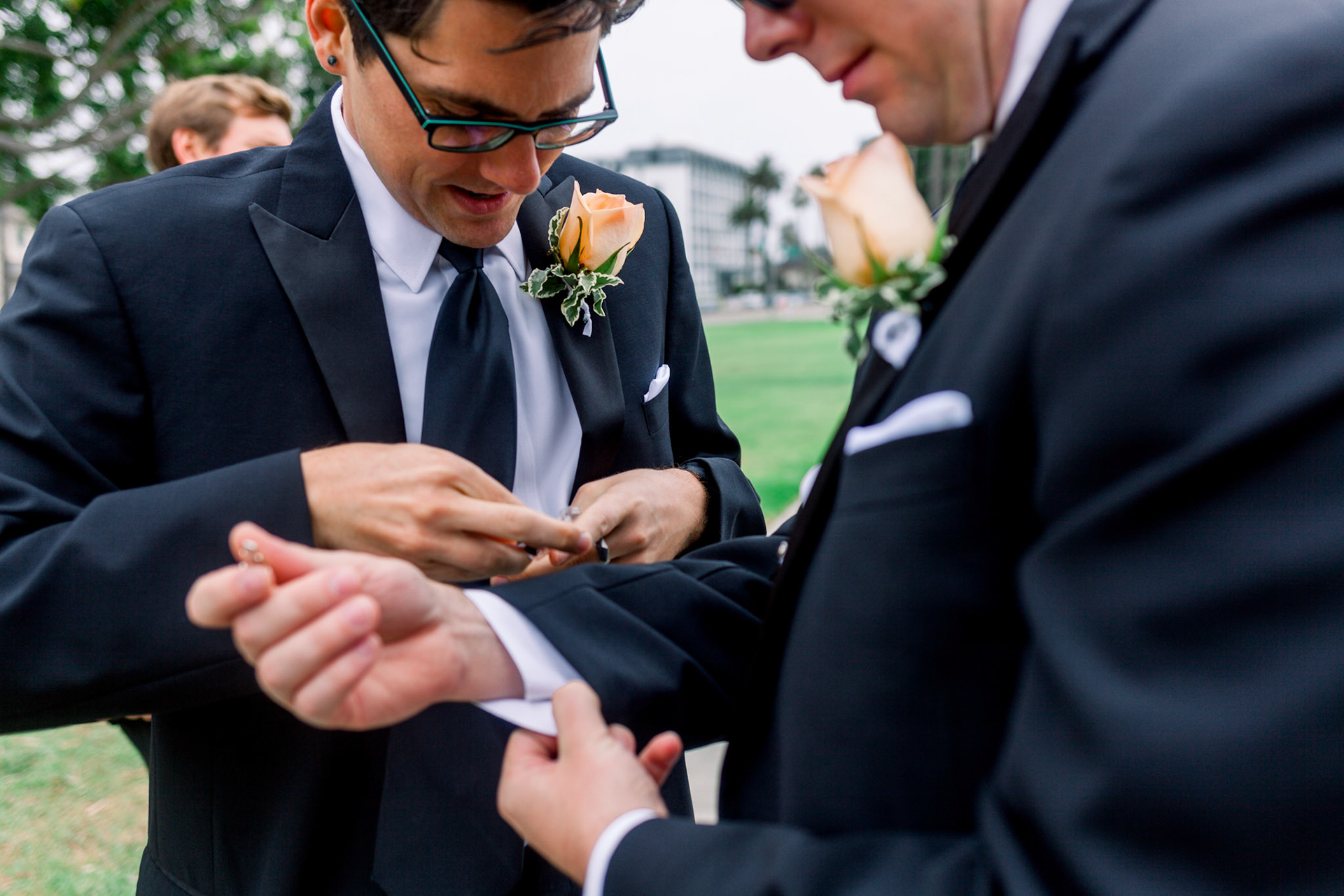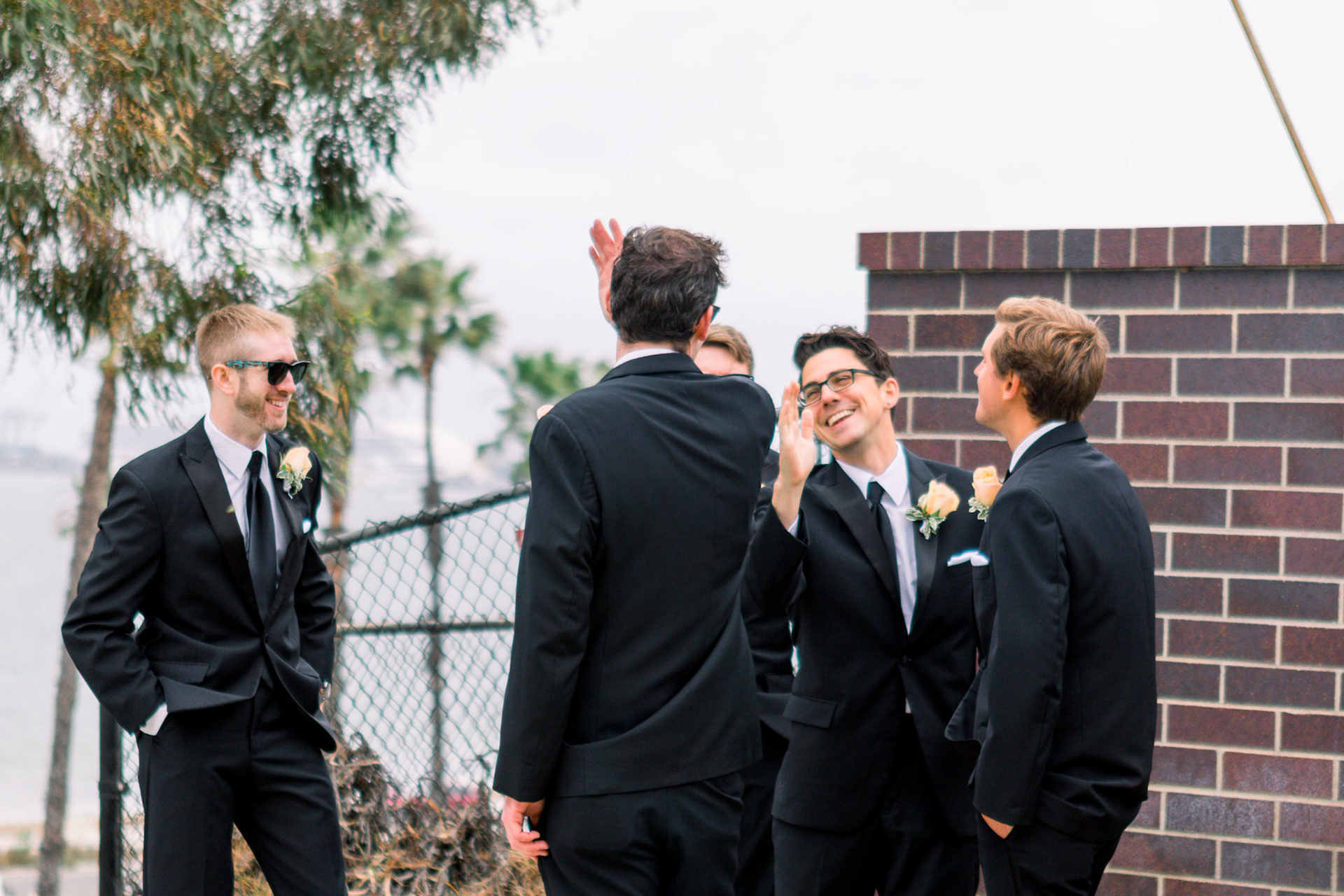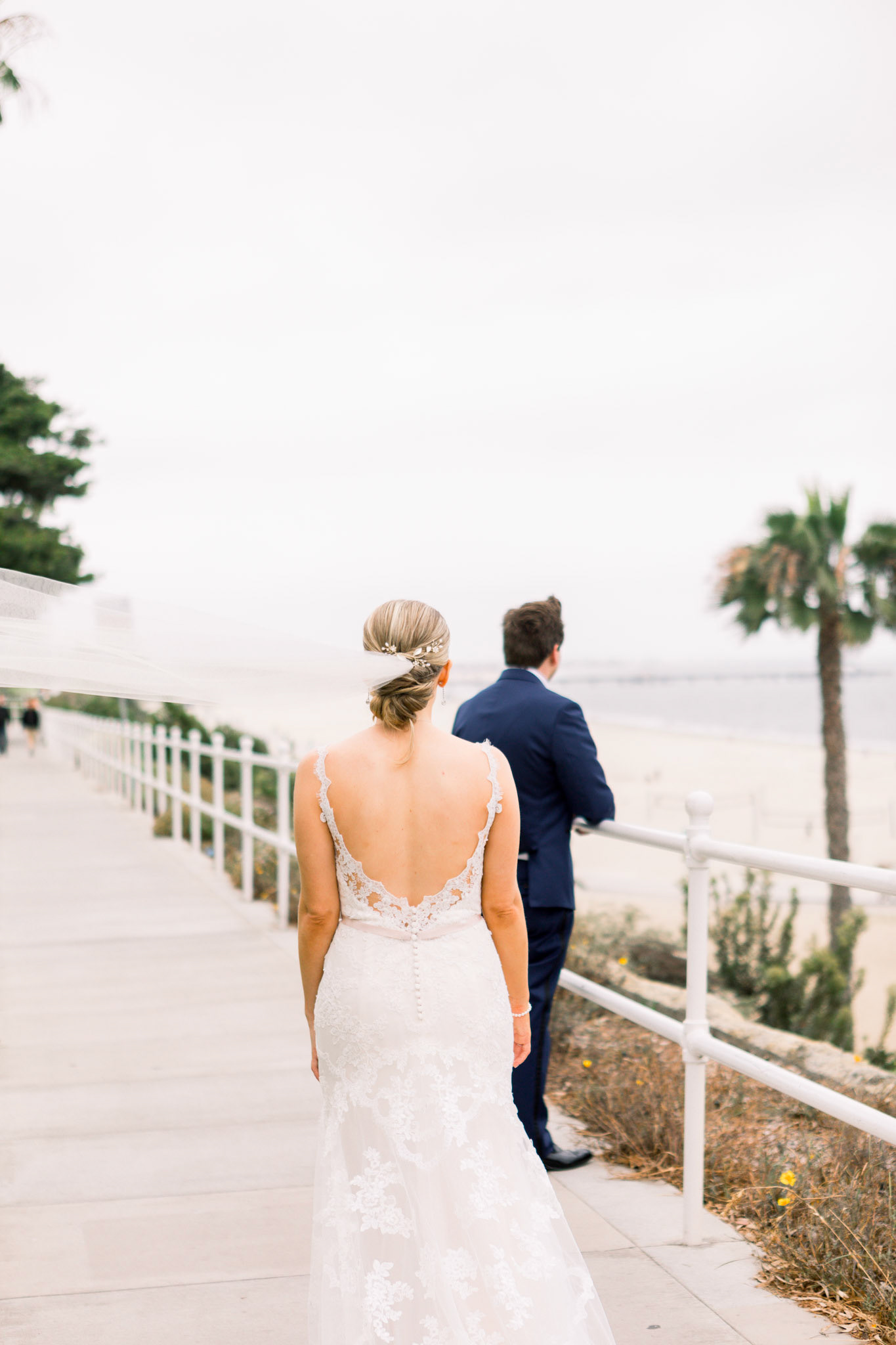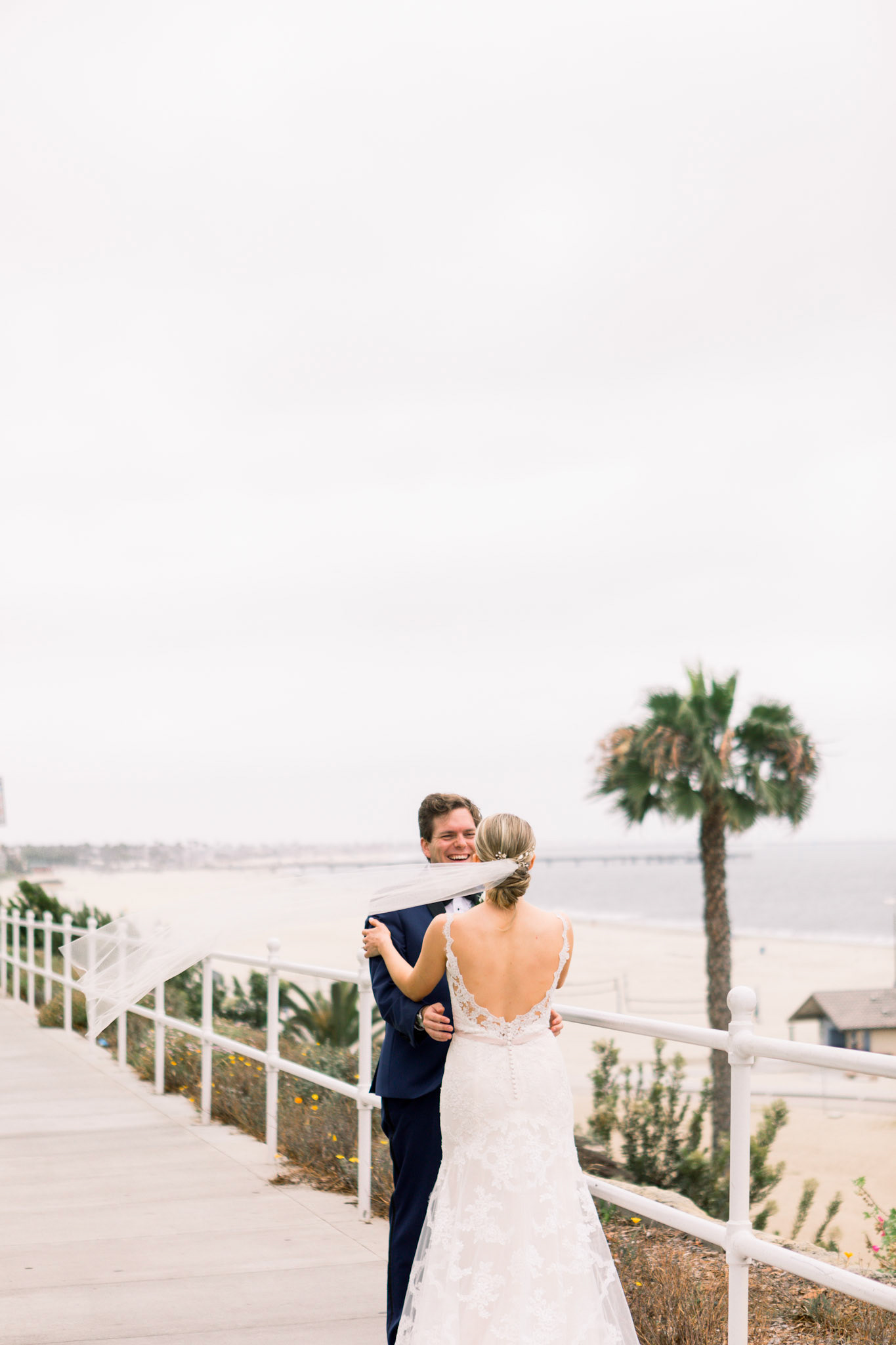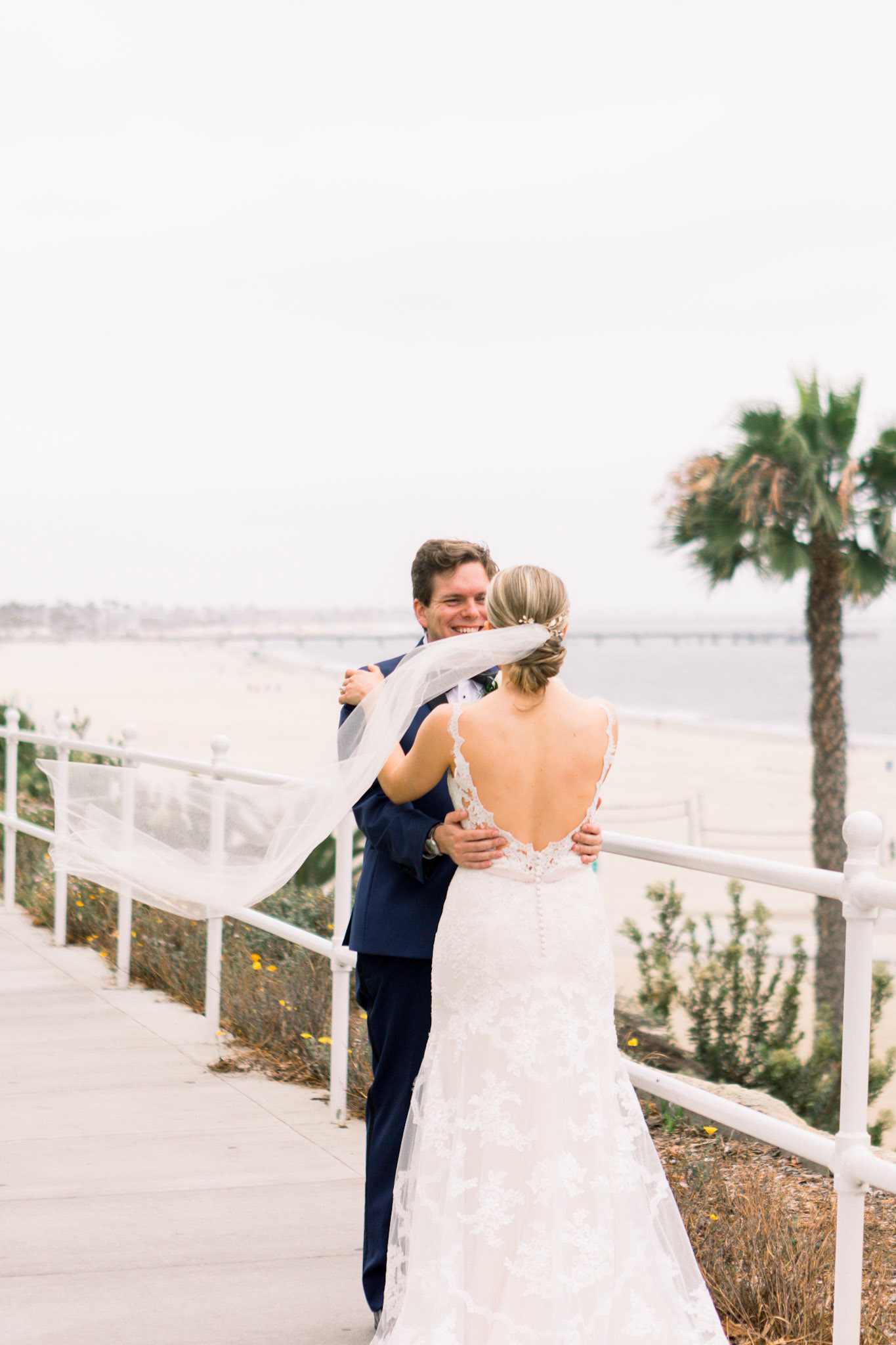 After seeing this, how can you NOT want to have a private first look?!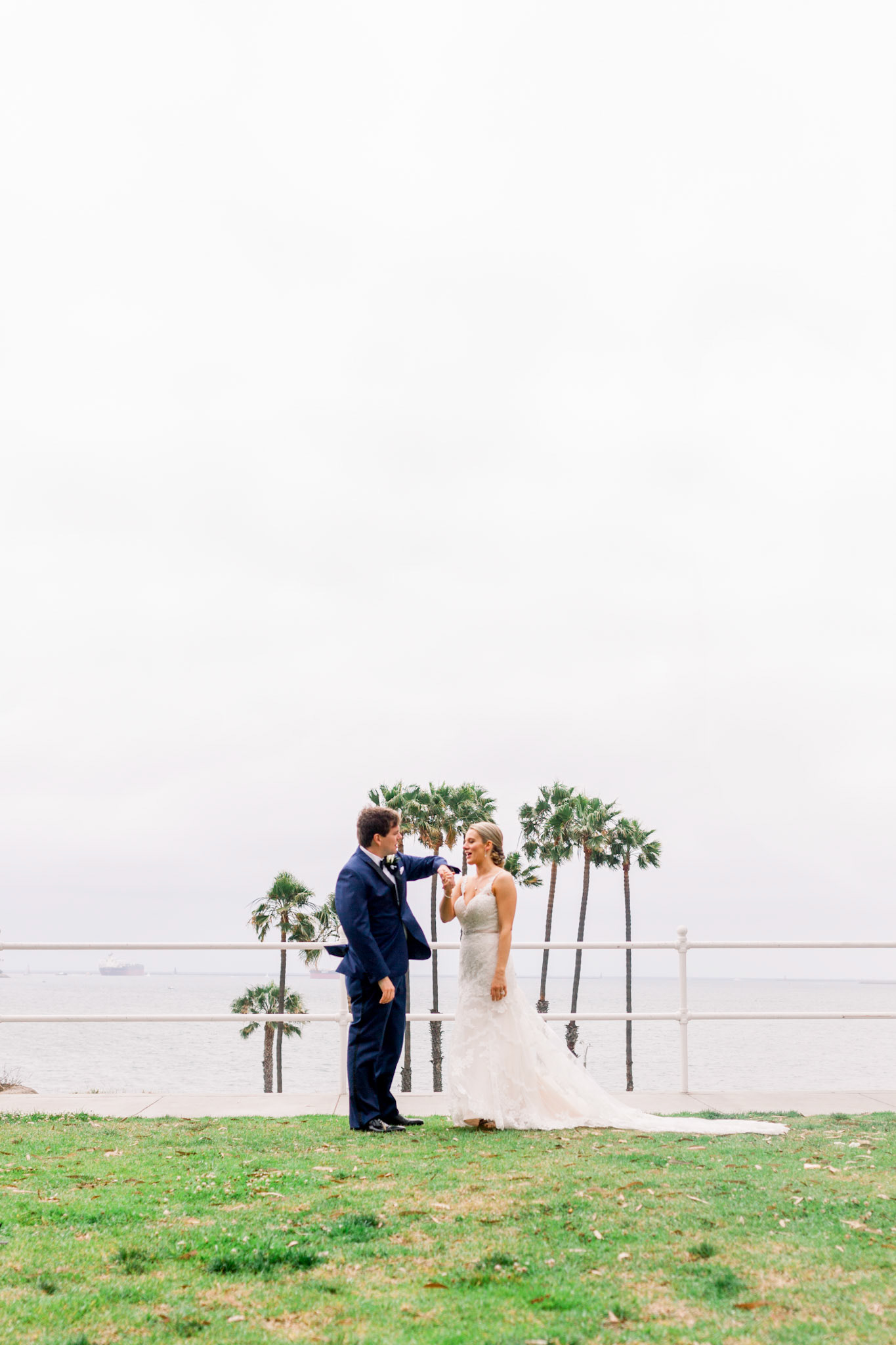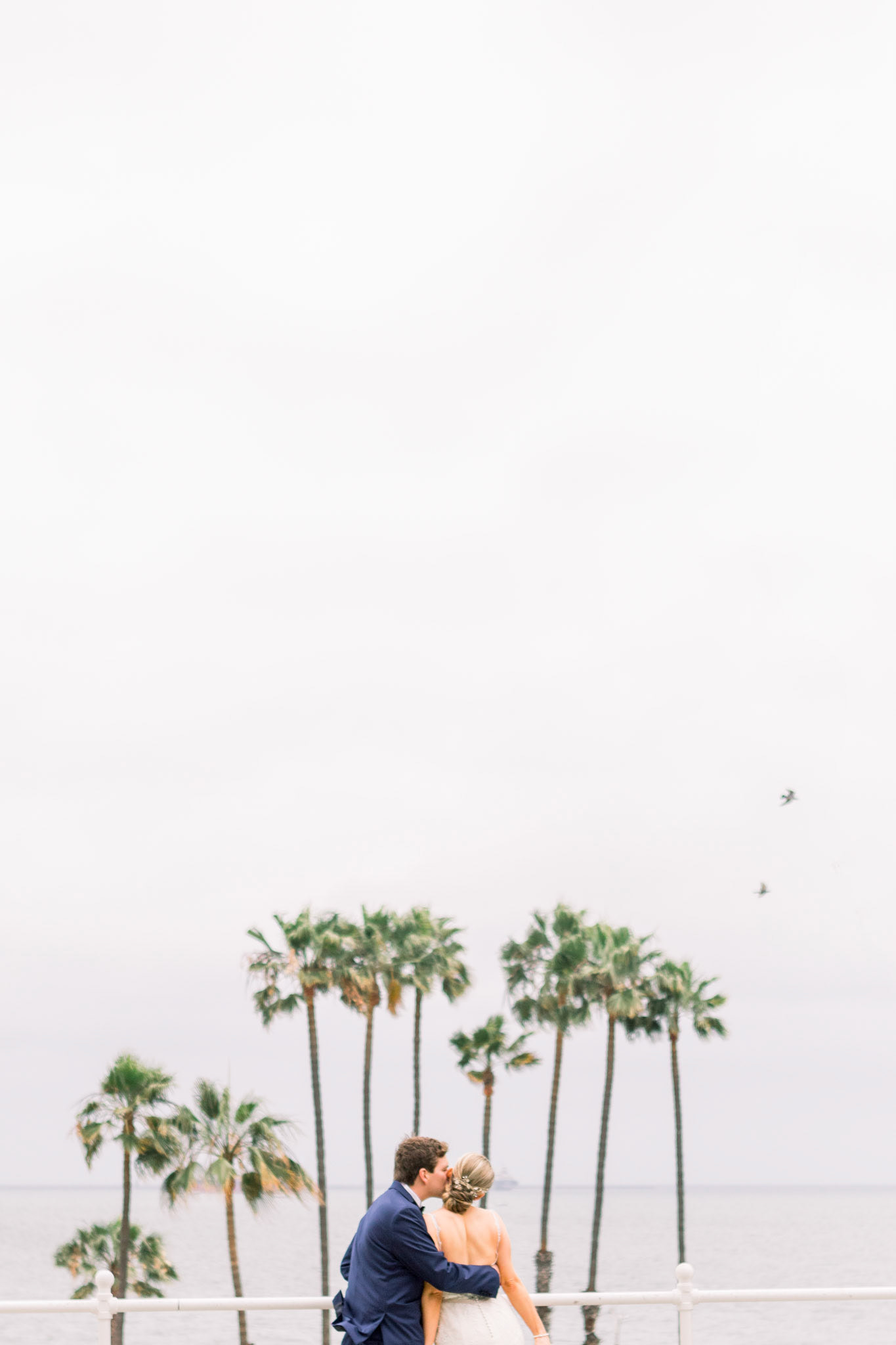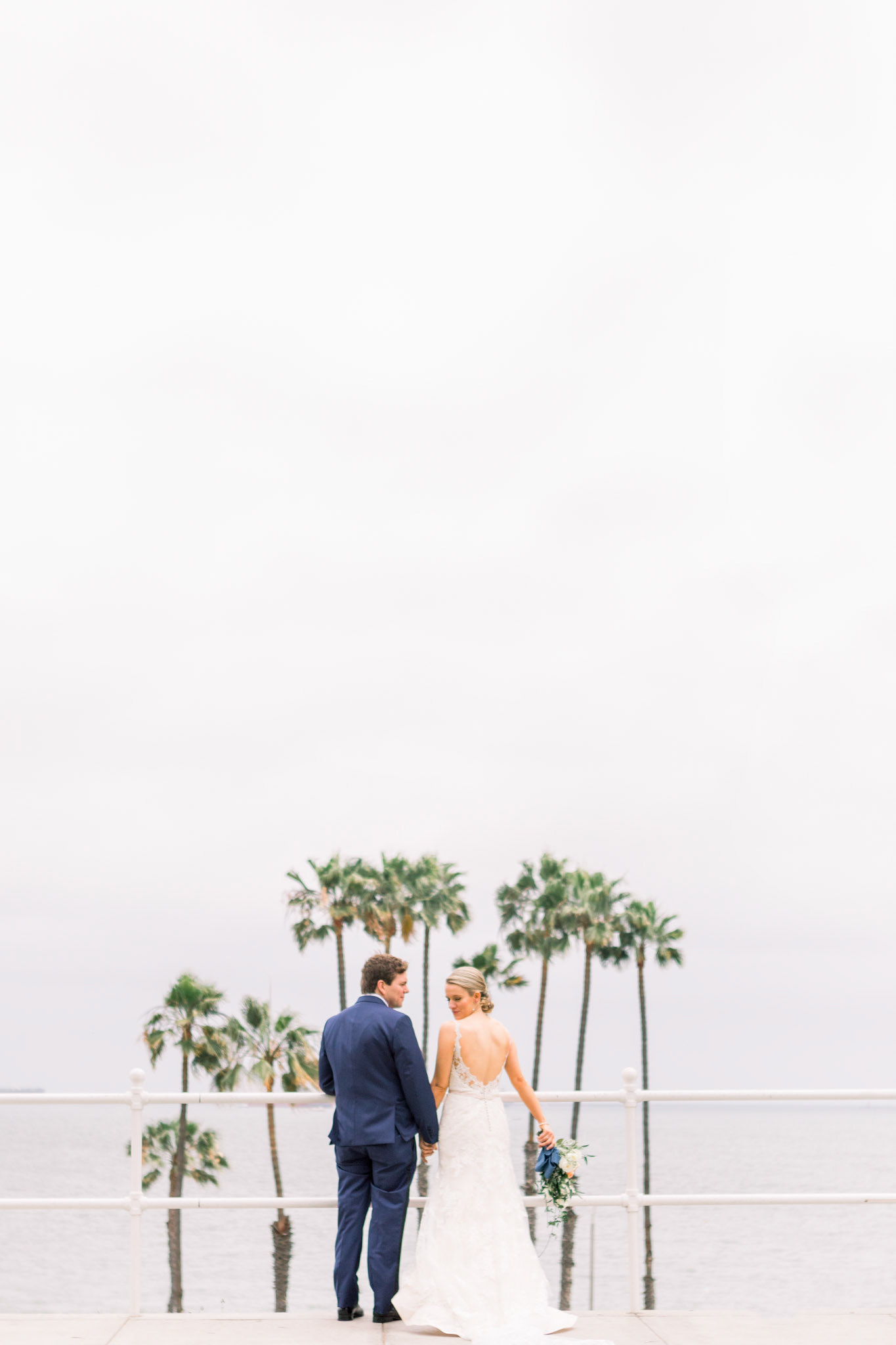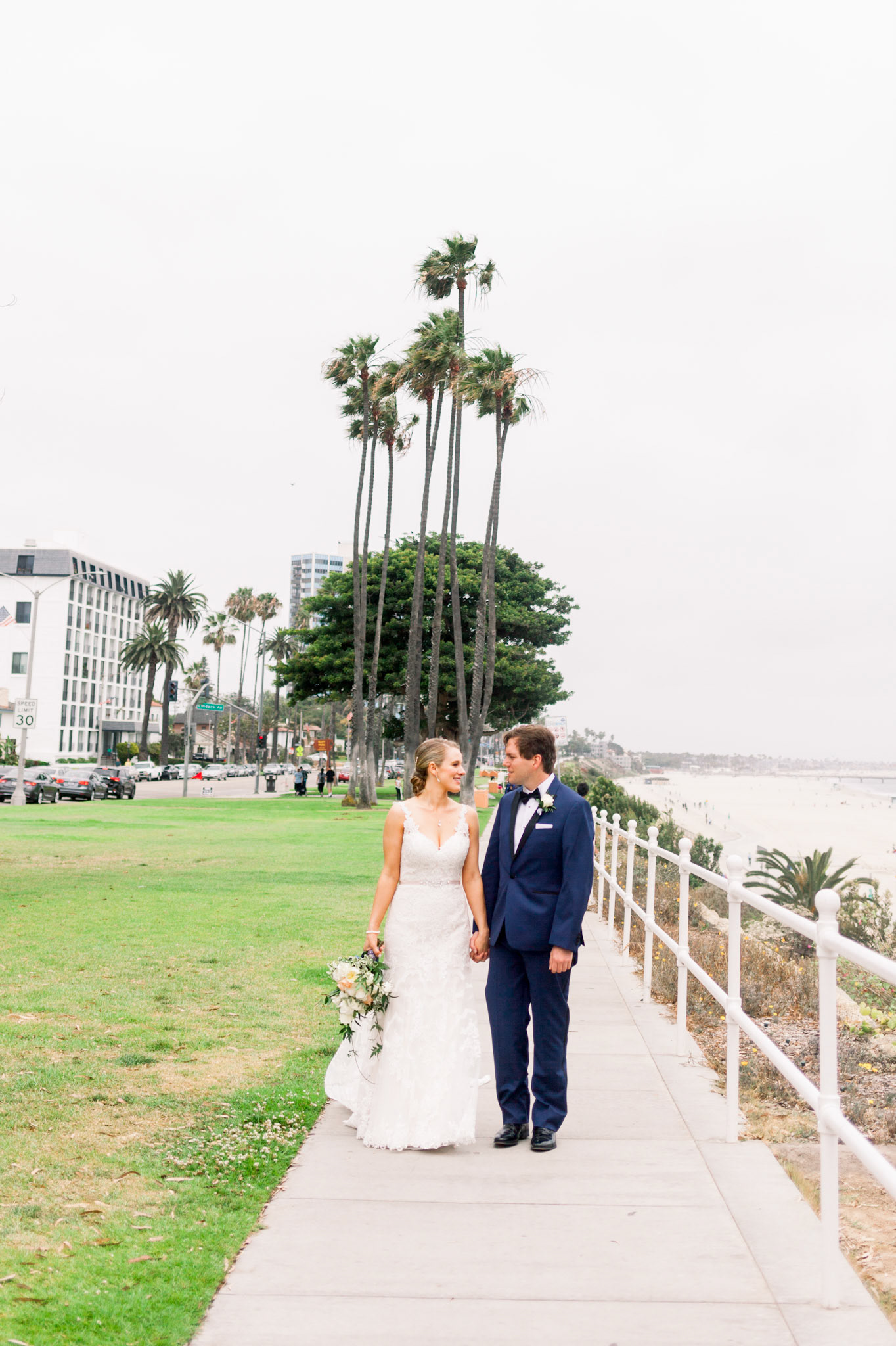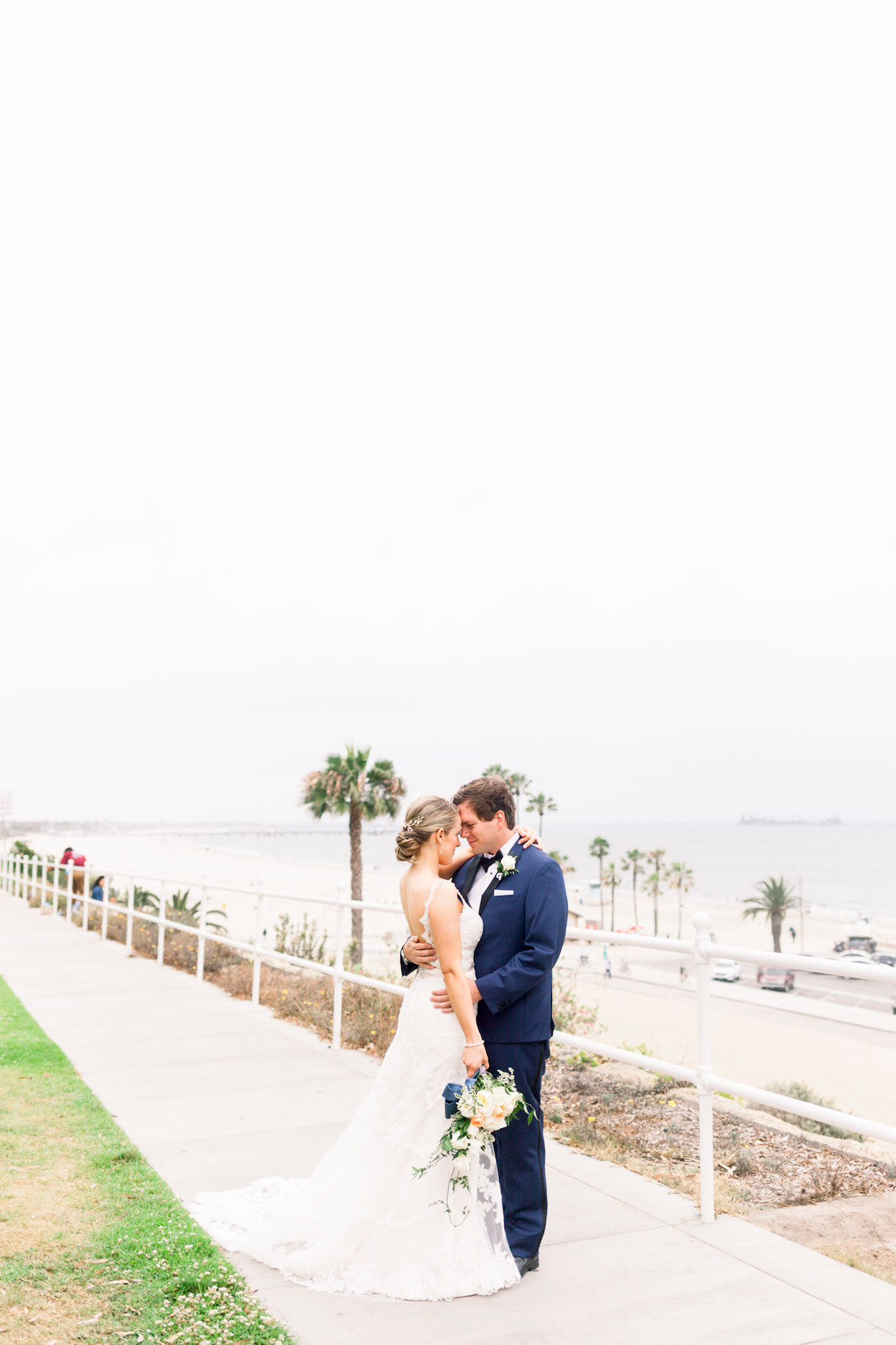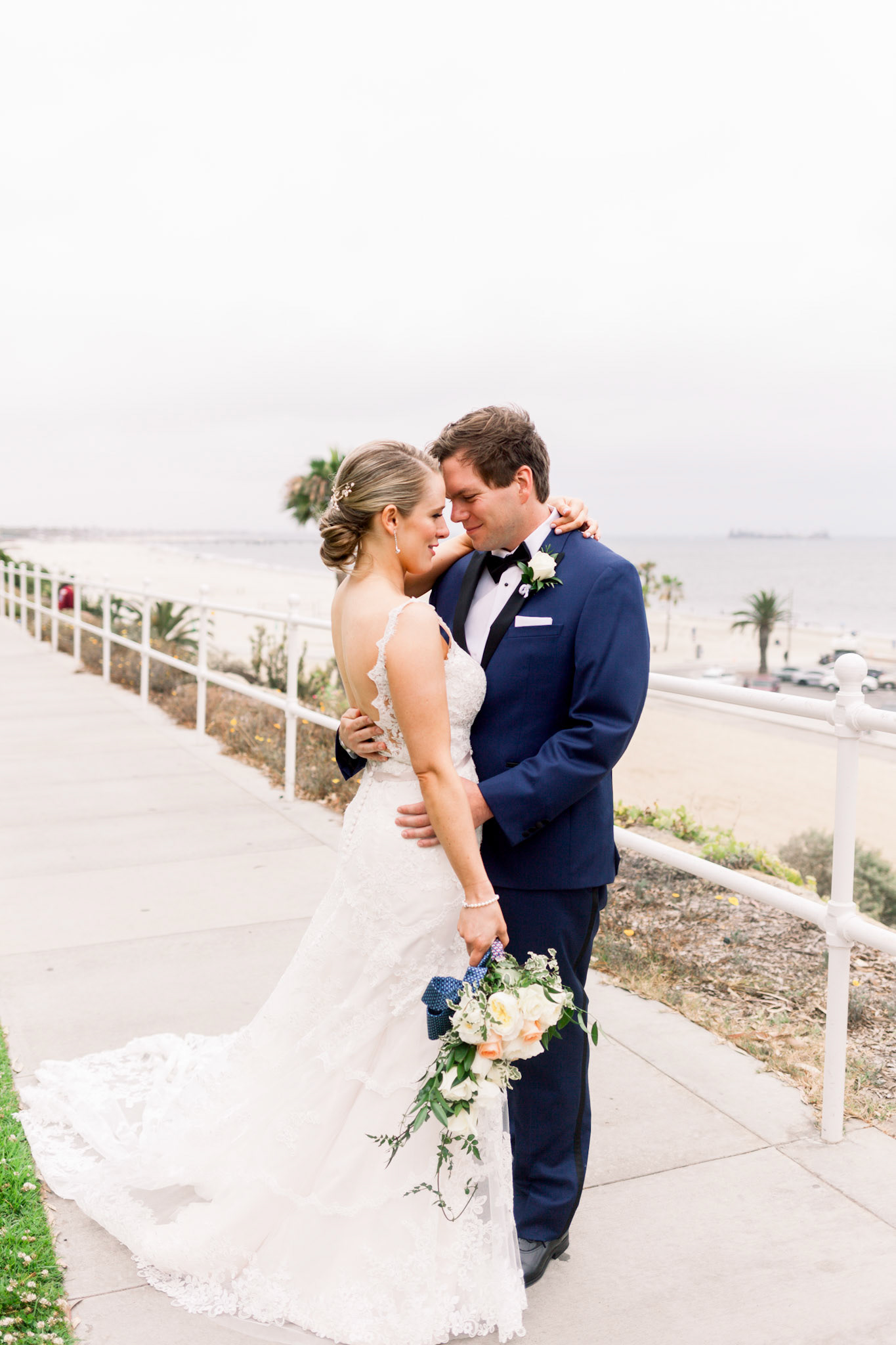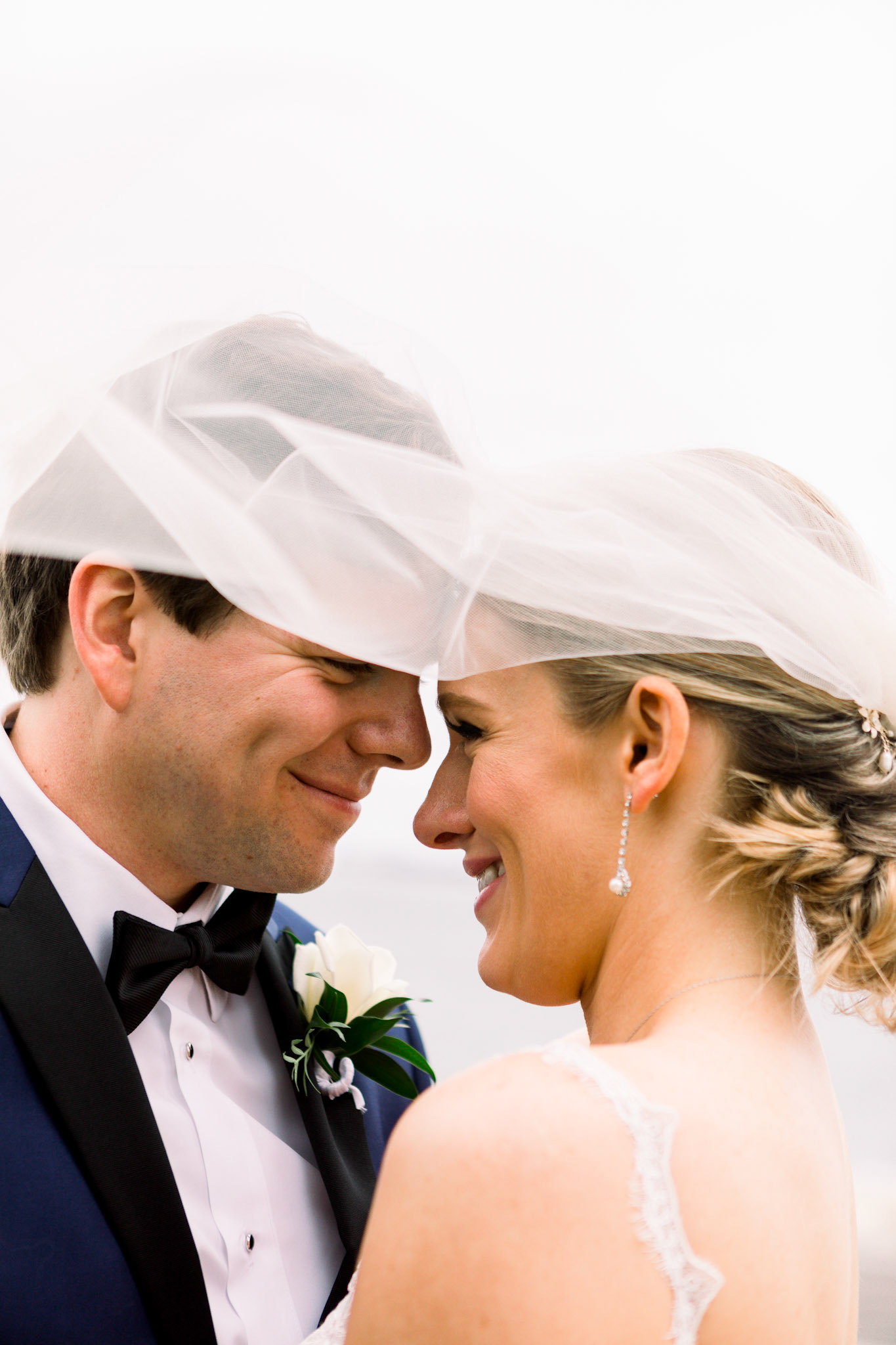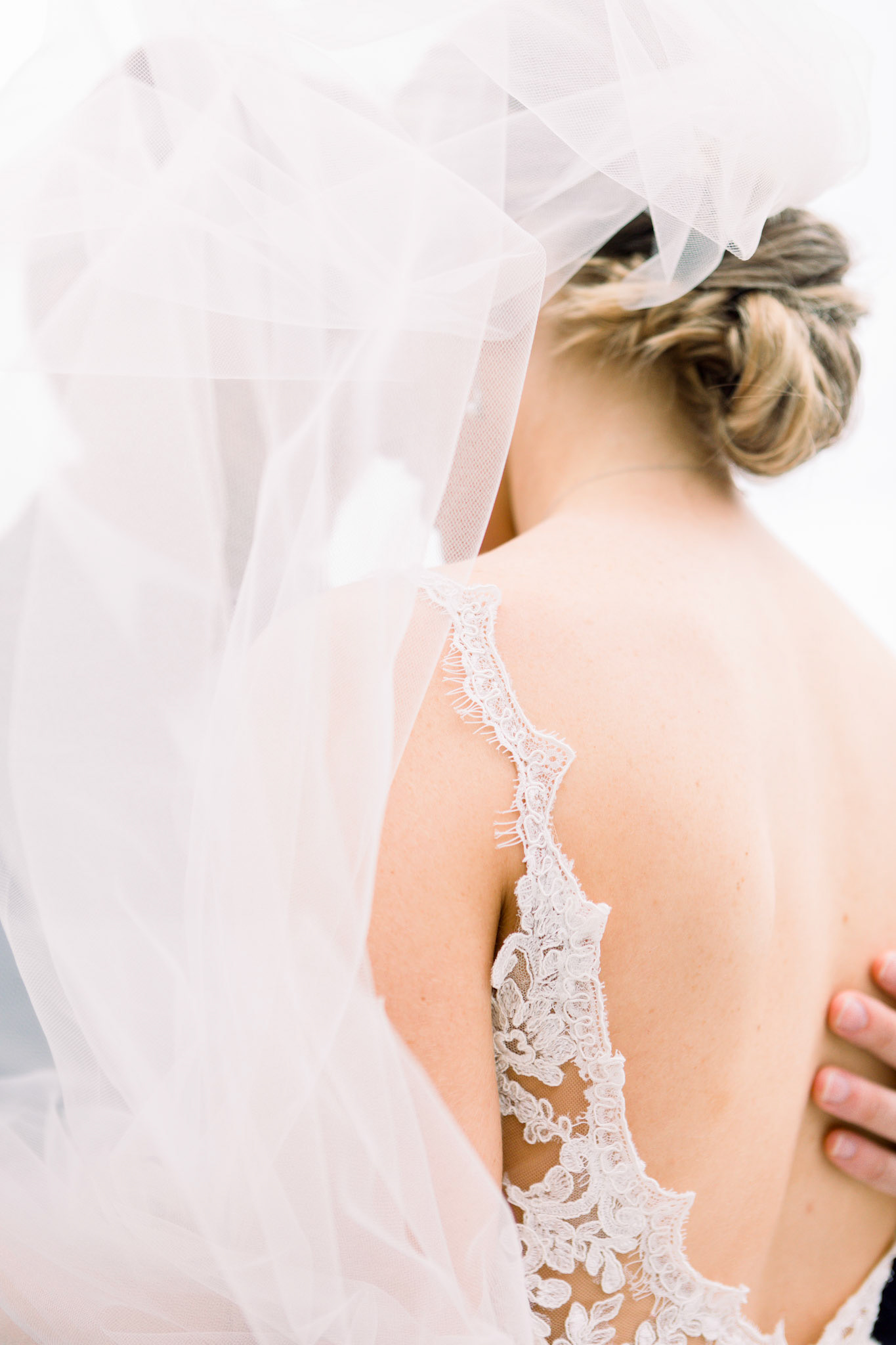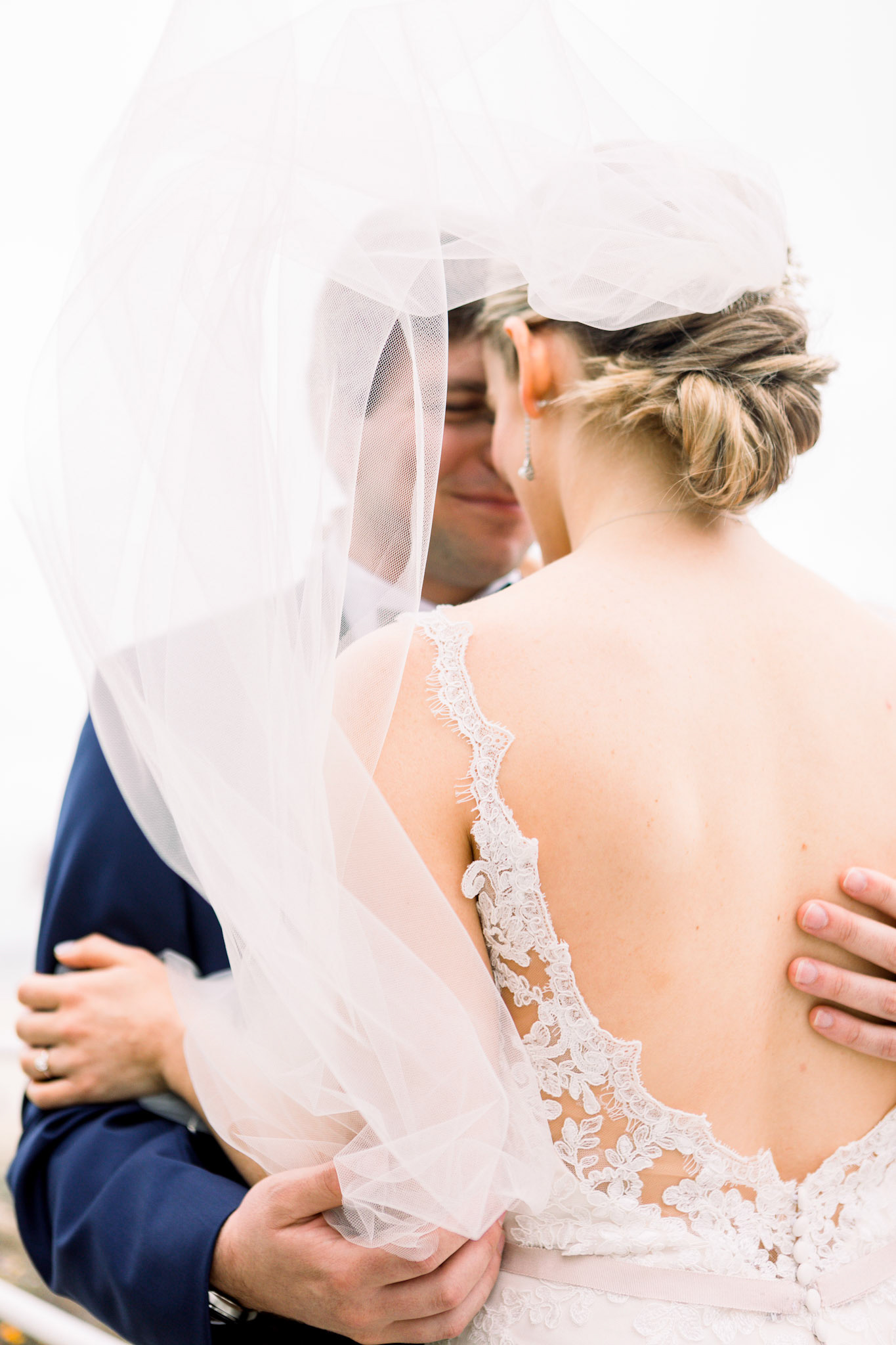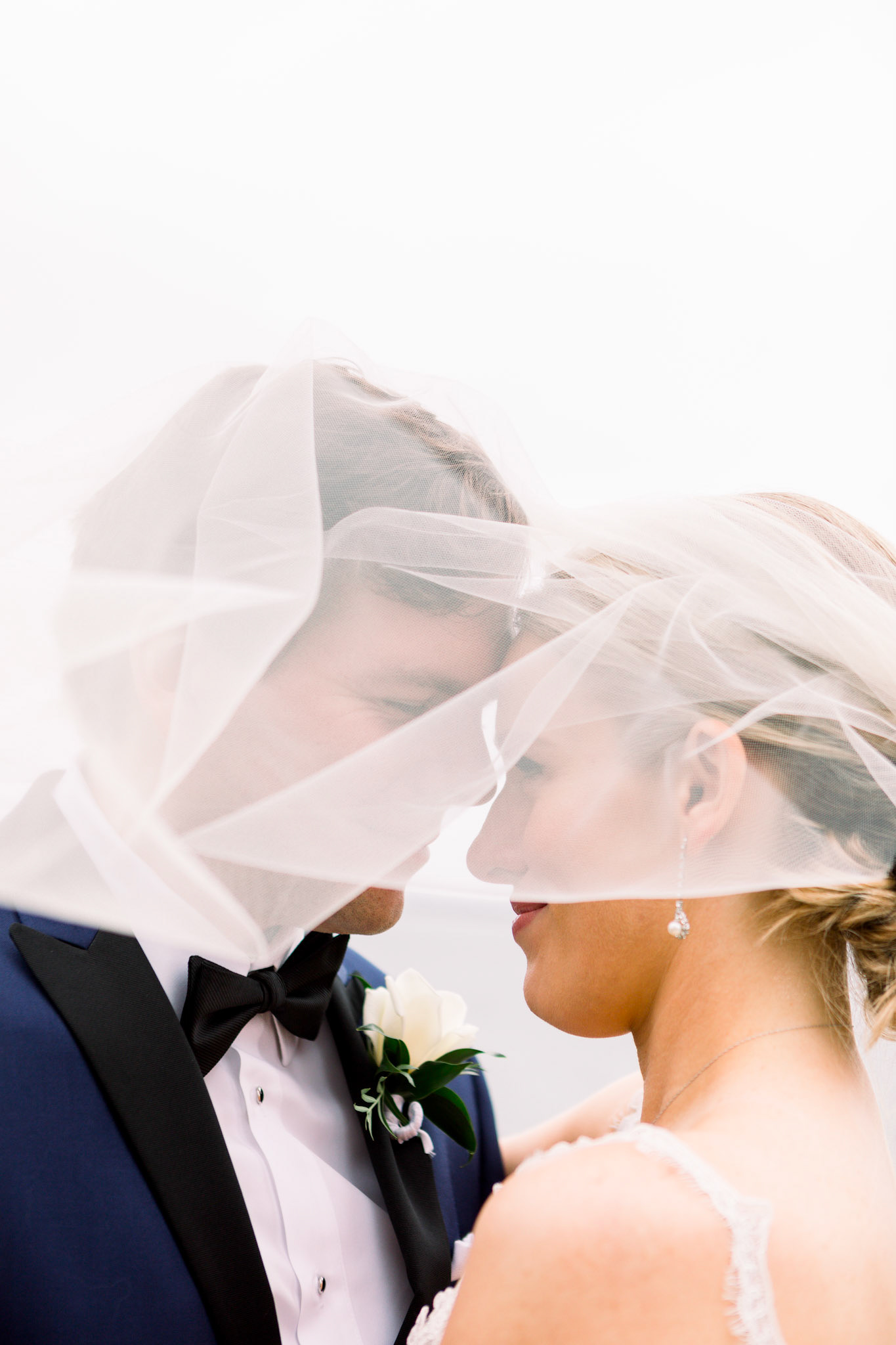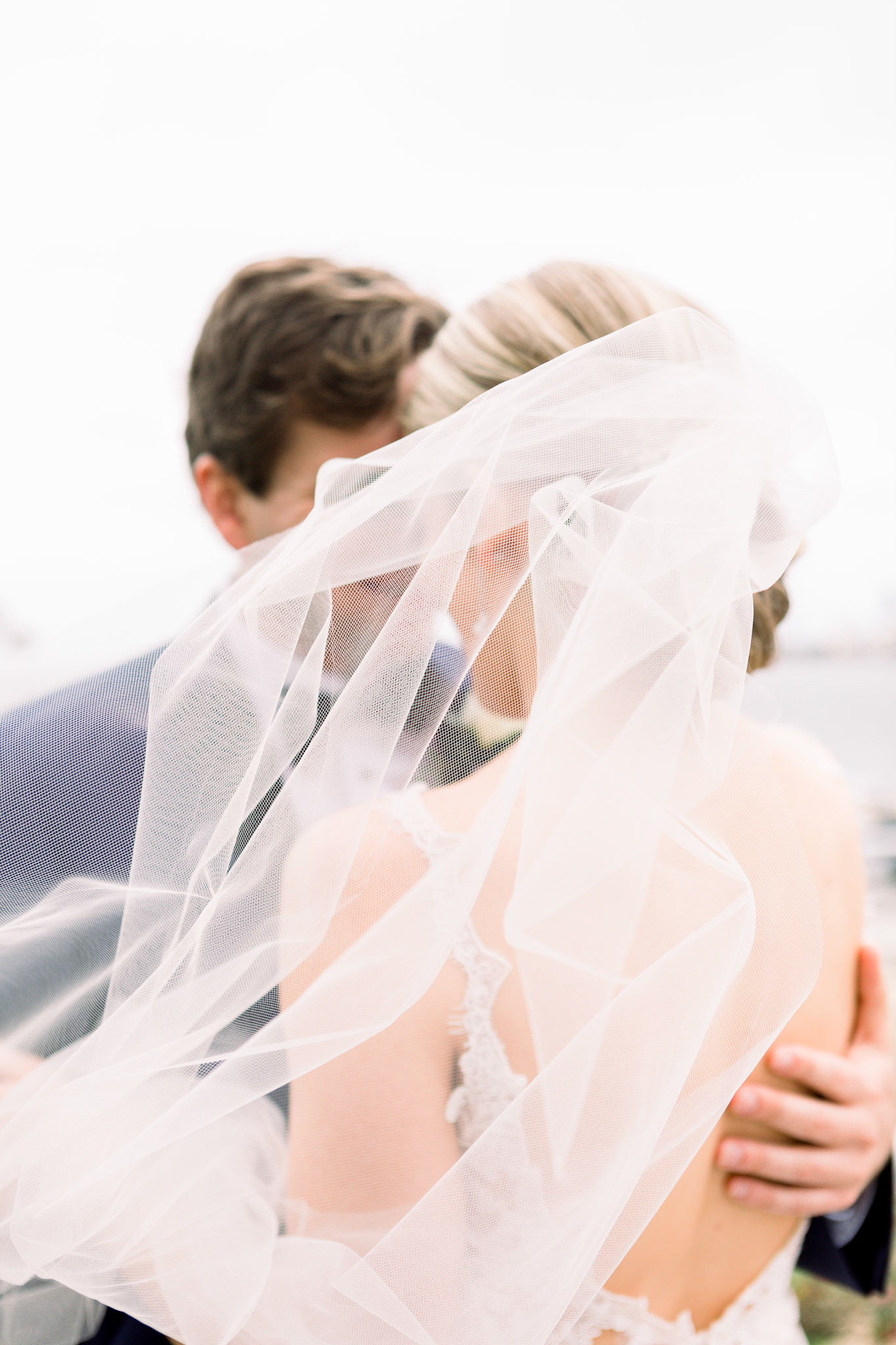 I'm all about that dramatic veil. It makes for such gorgeous photos!!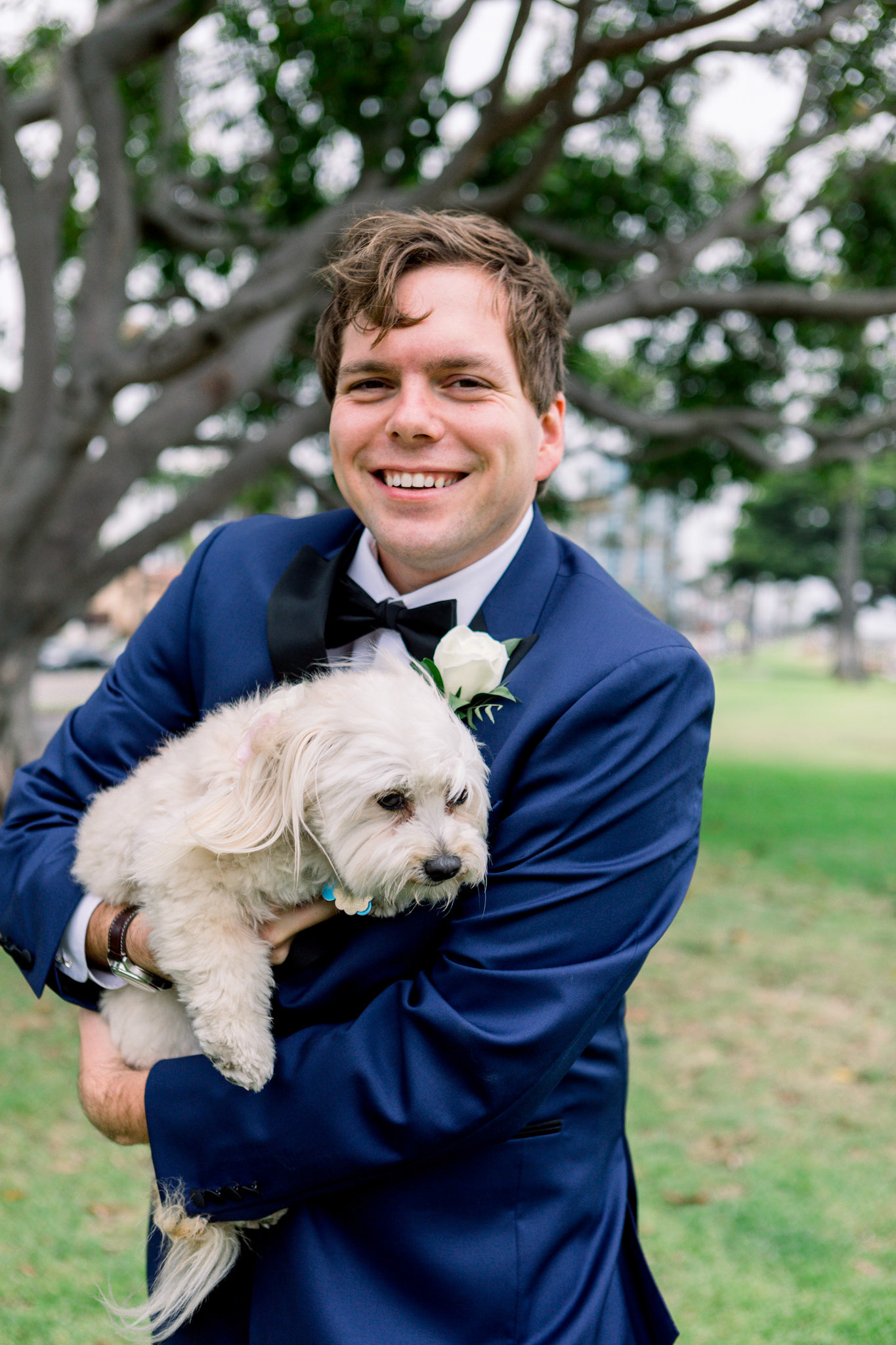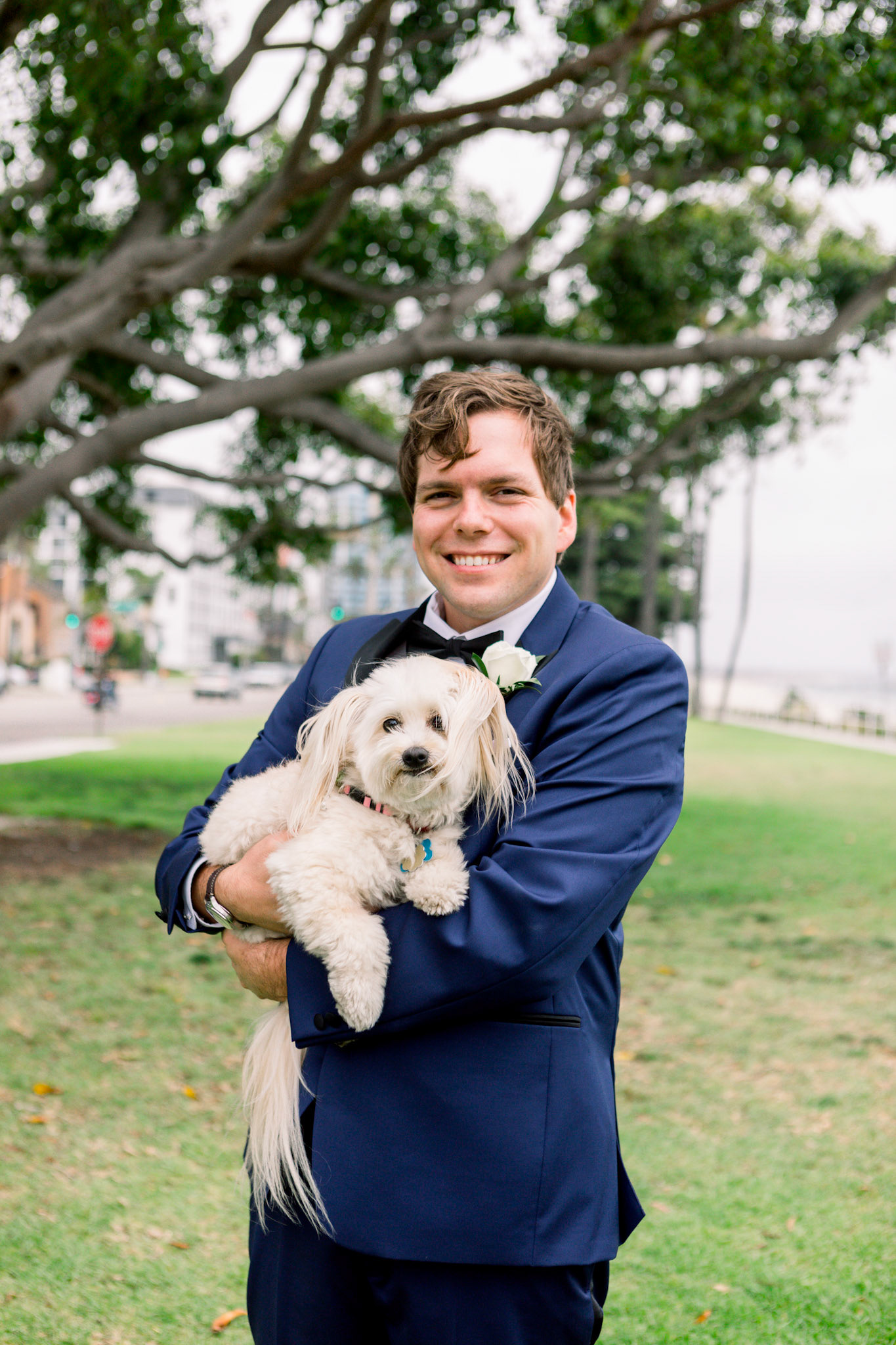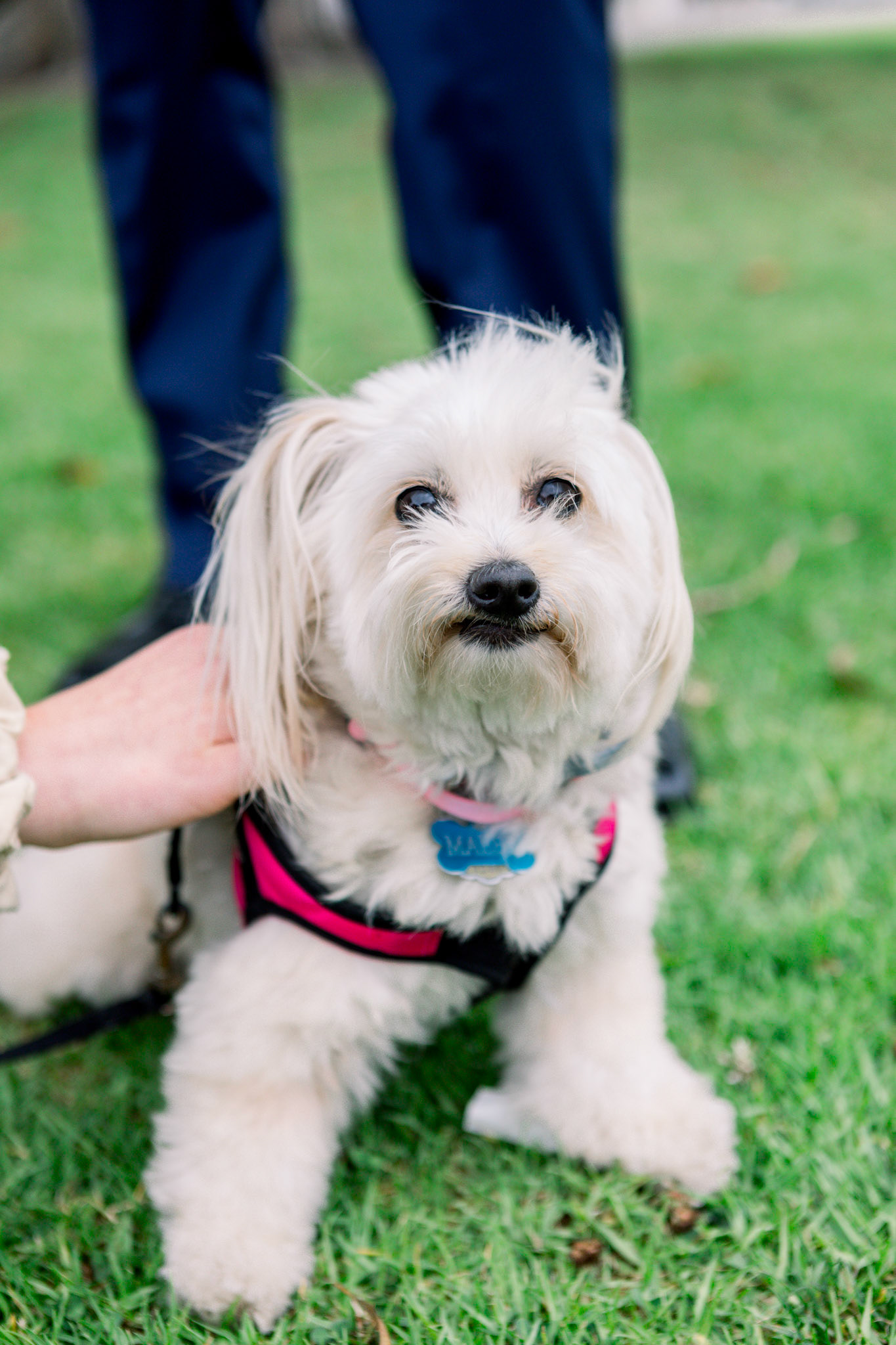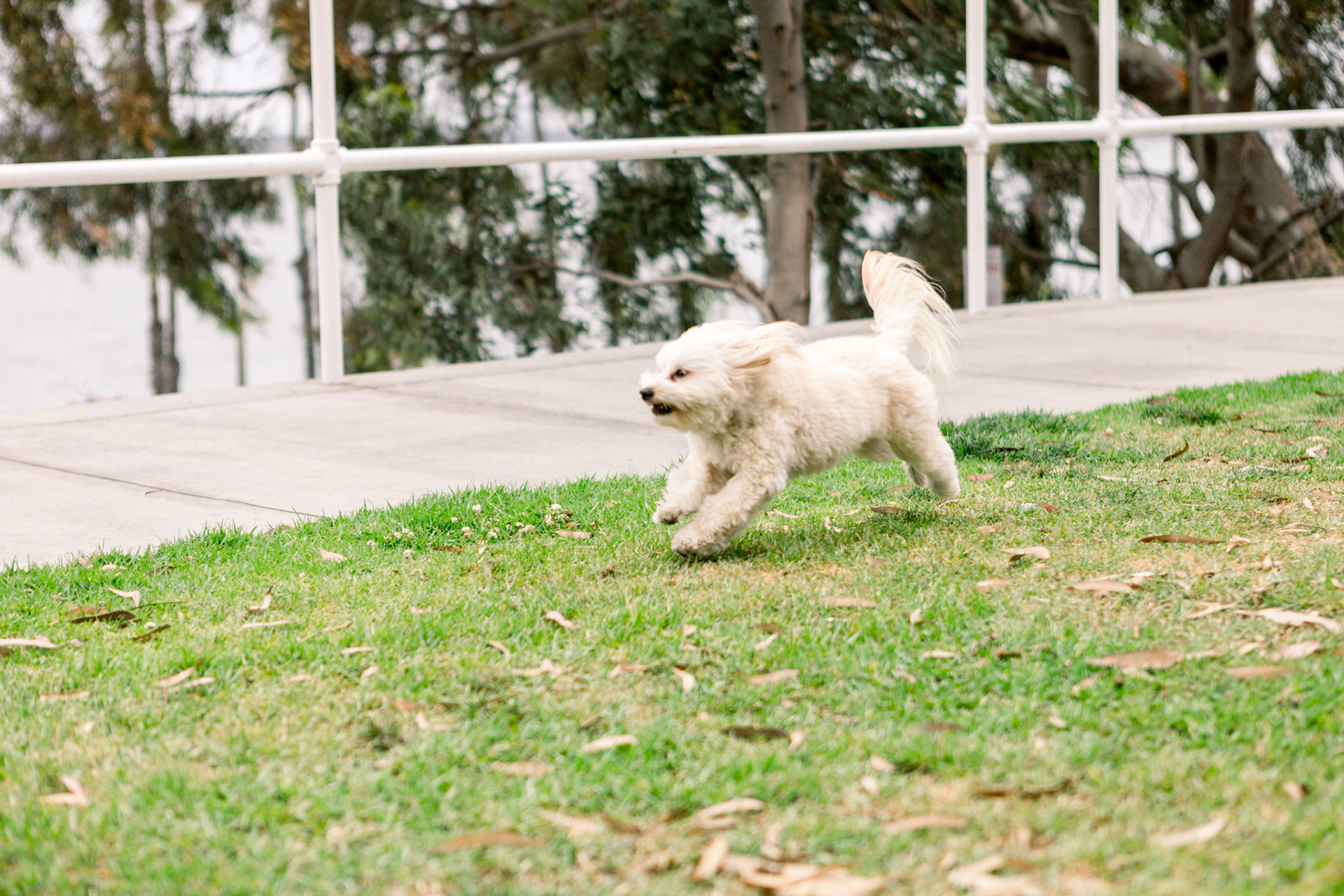 And it's totally okay and normal to do a first look with your favorite furry animal!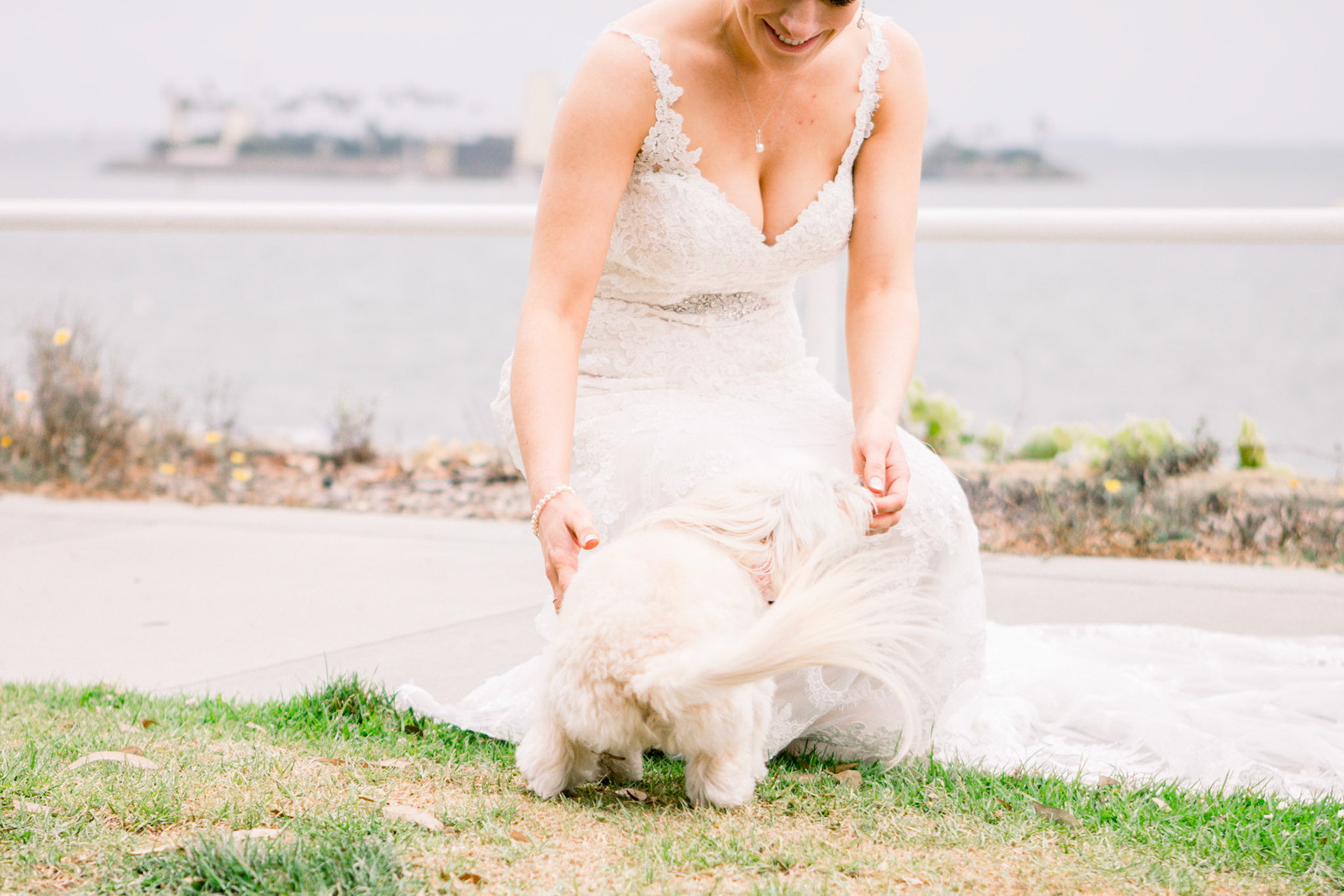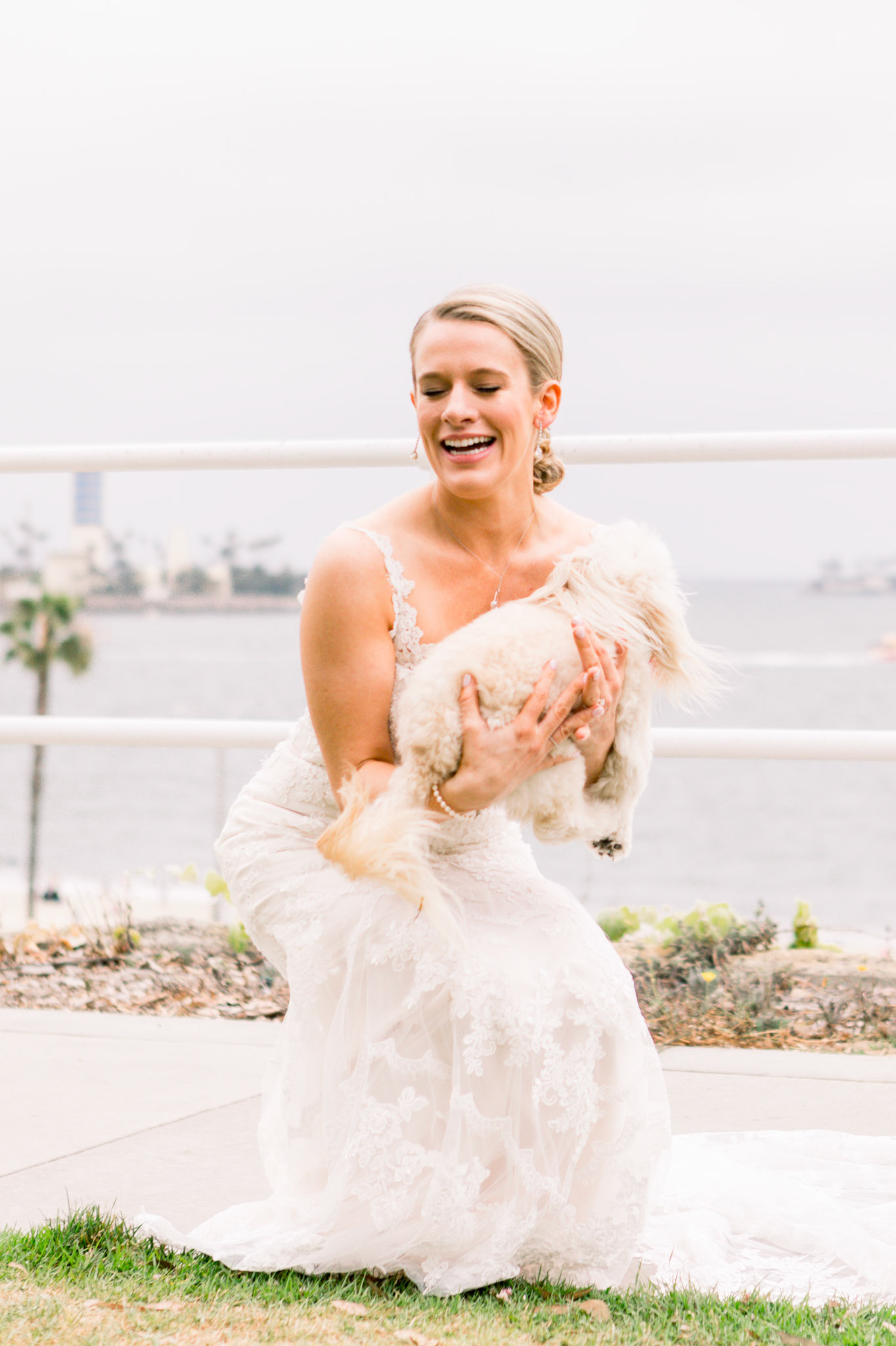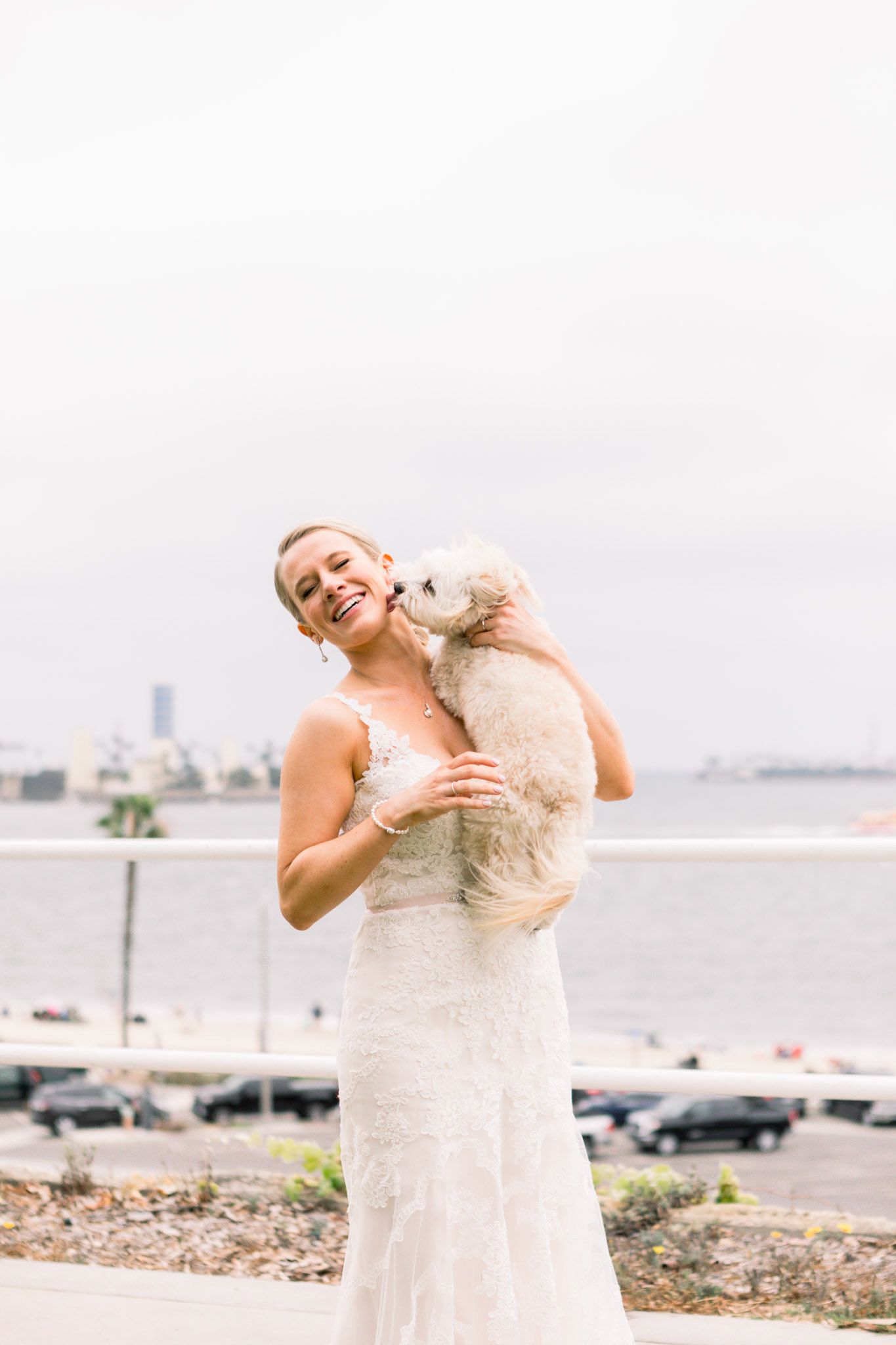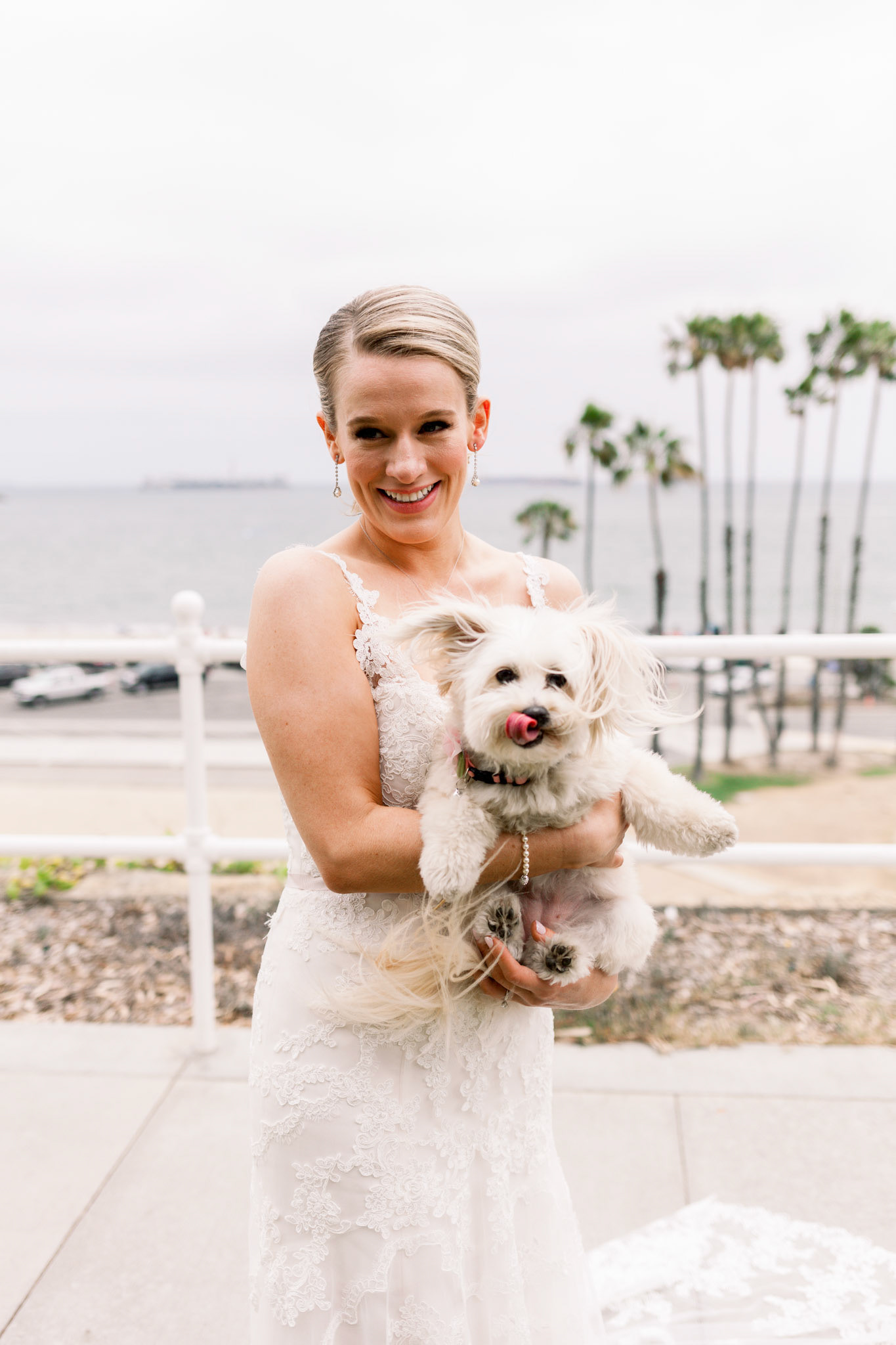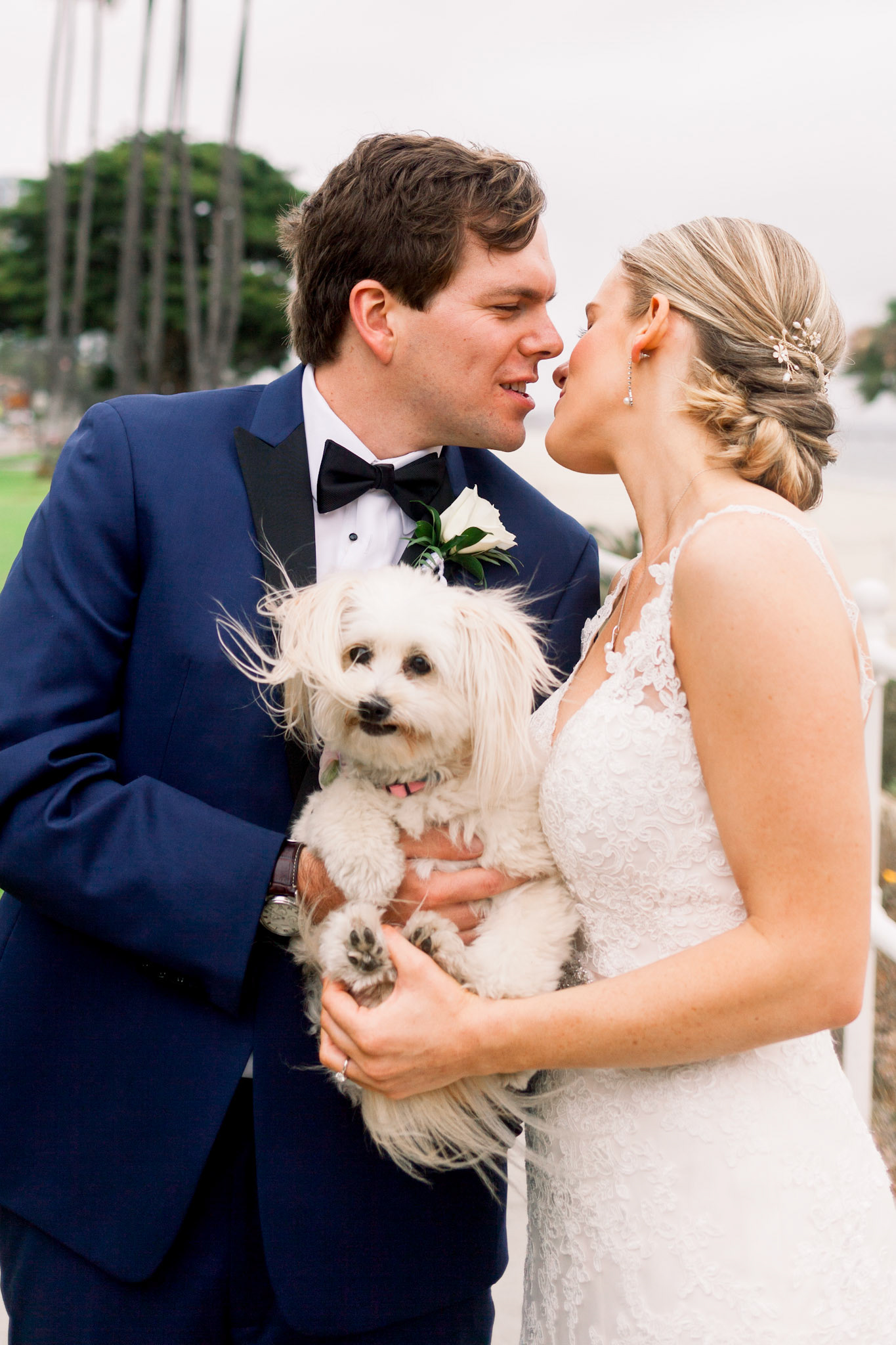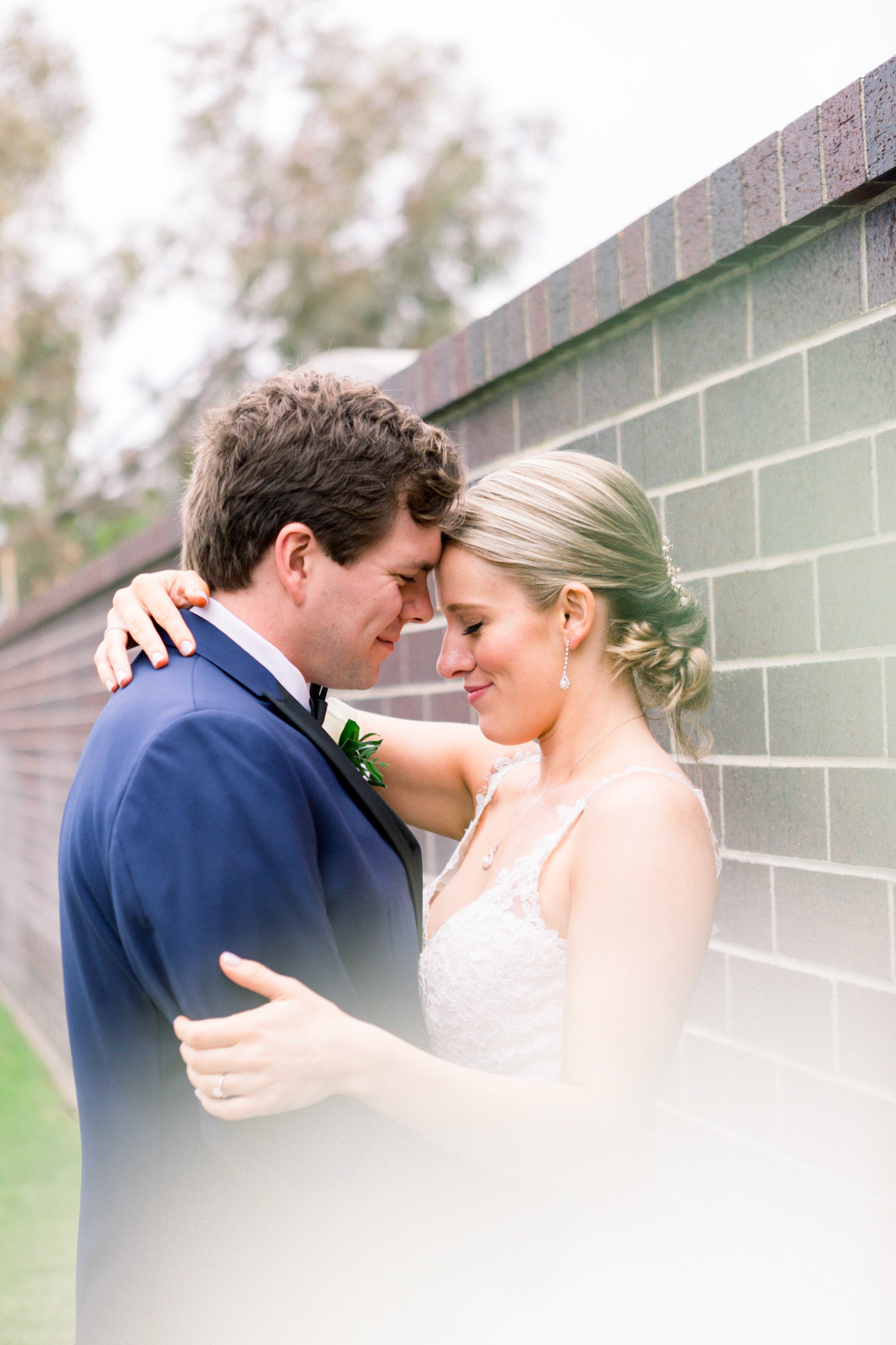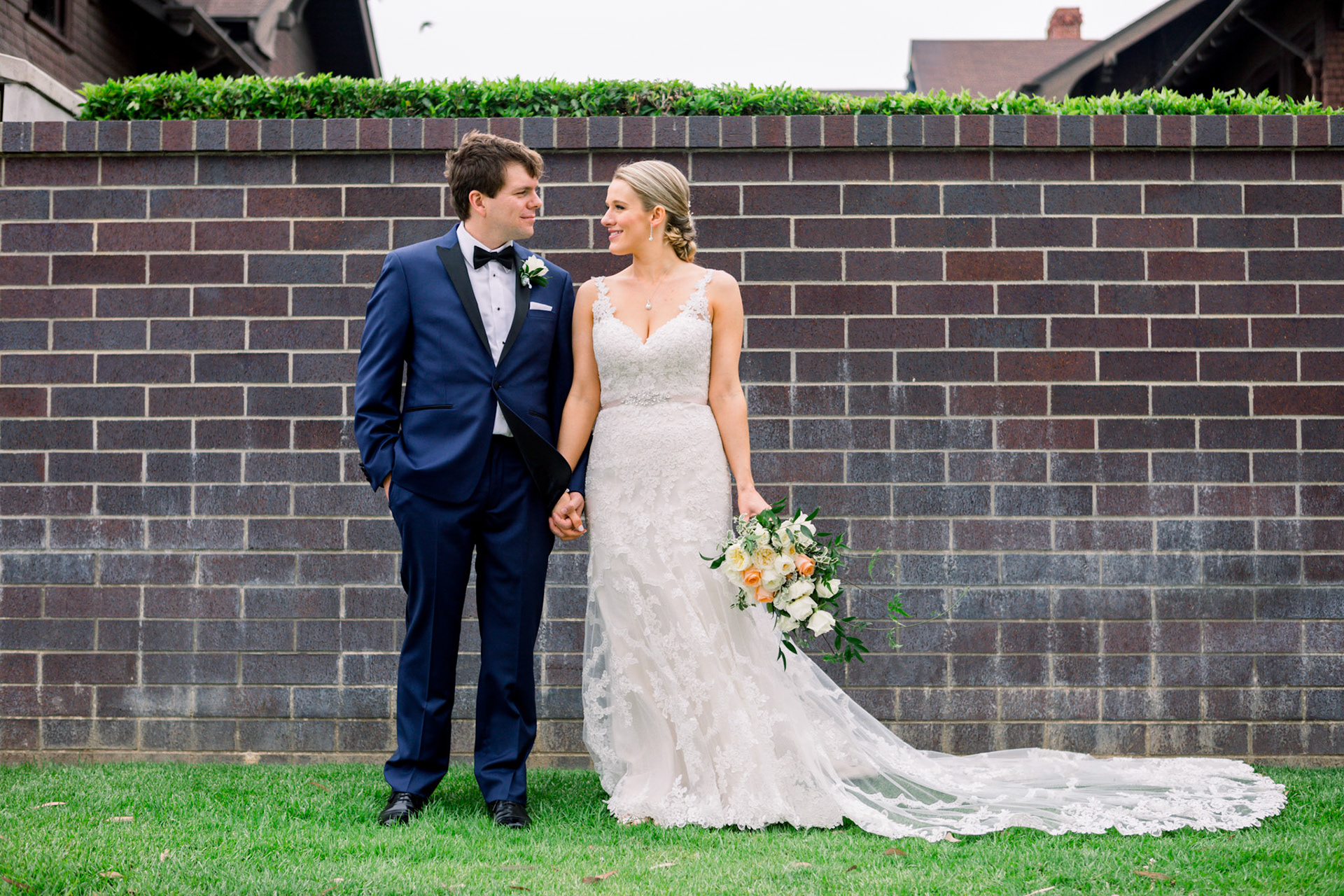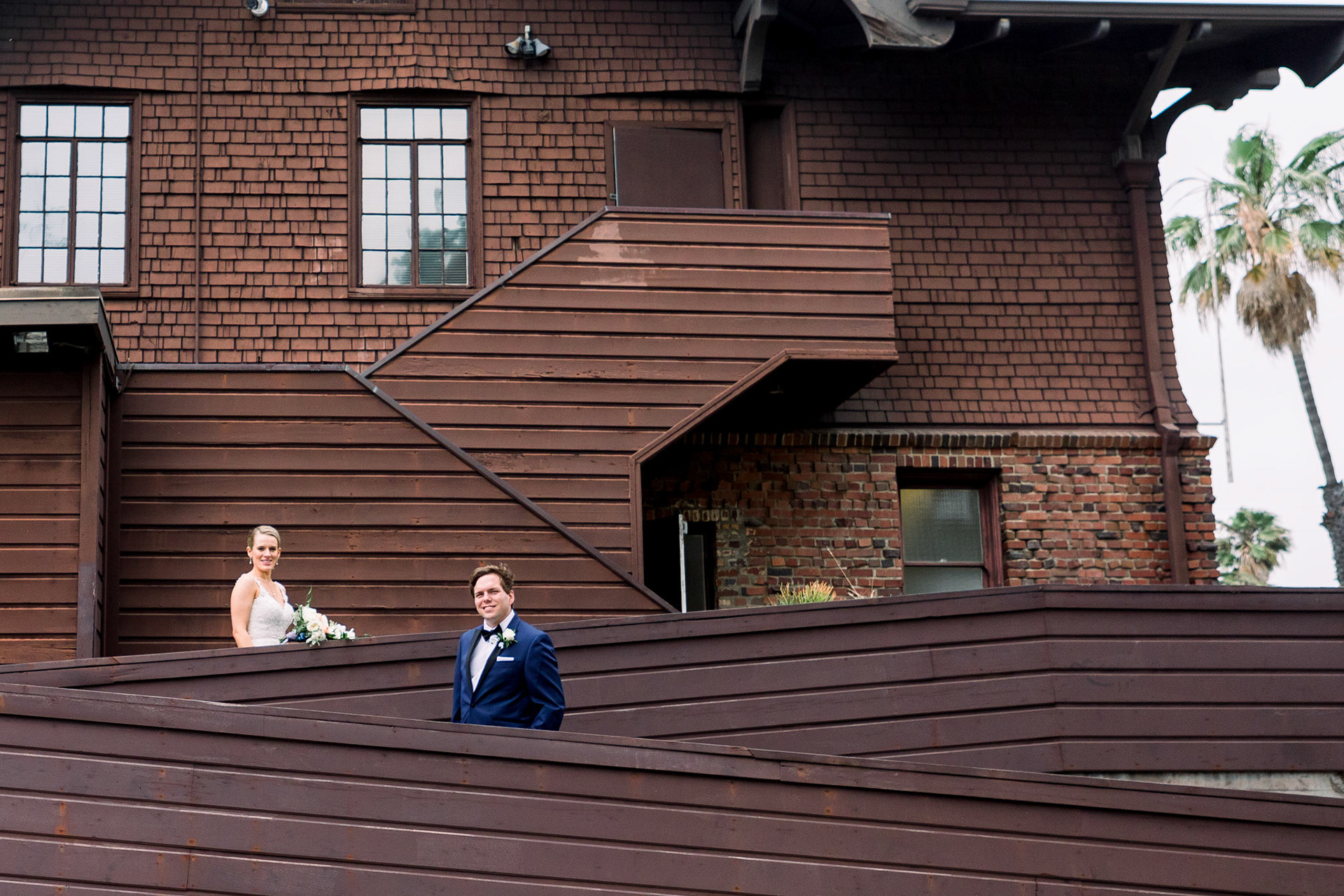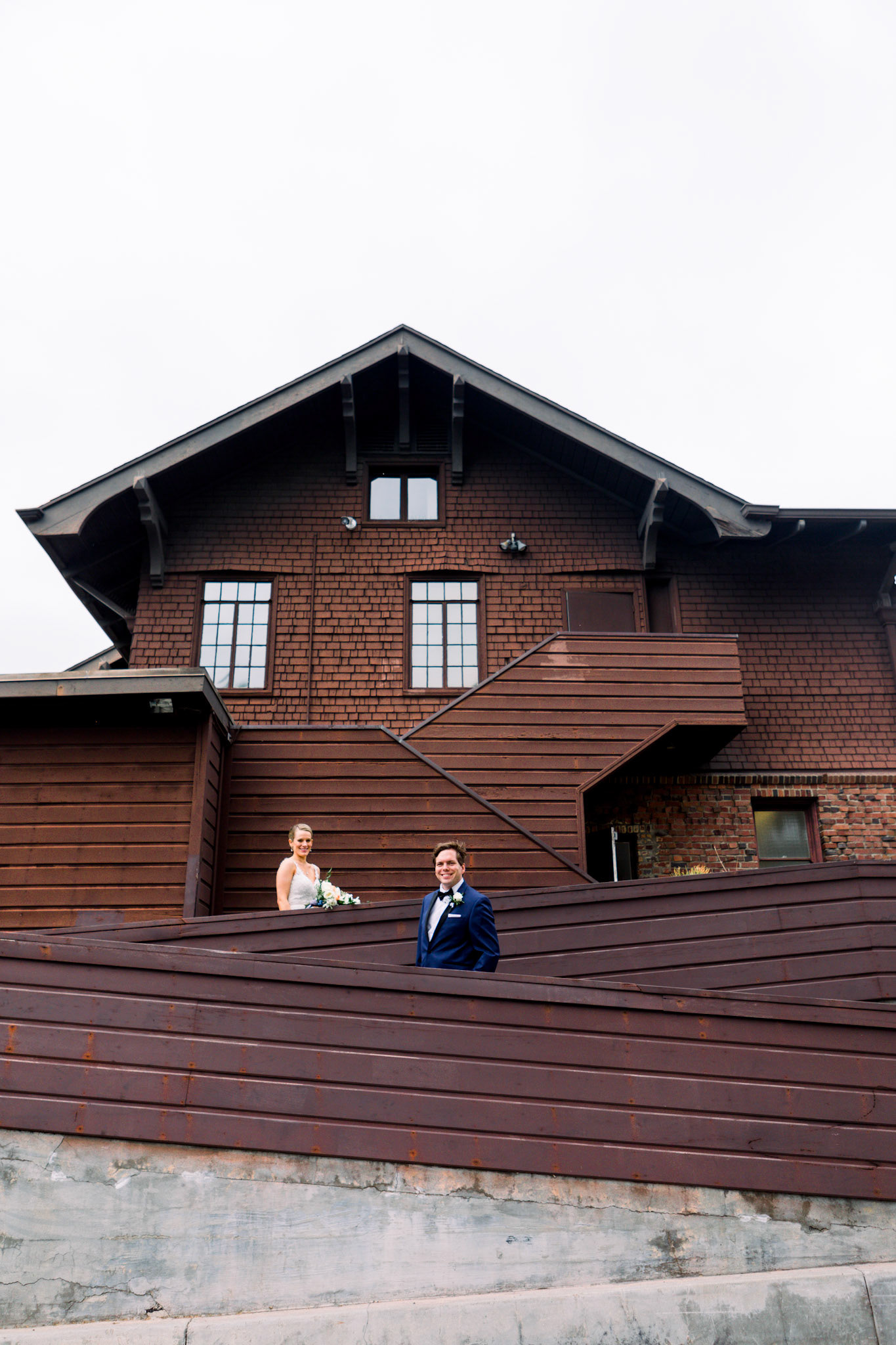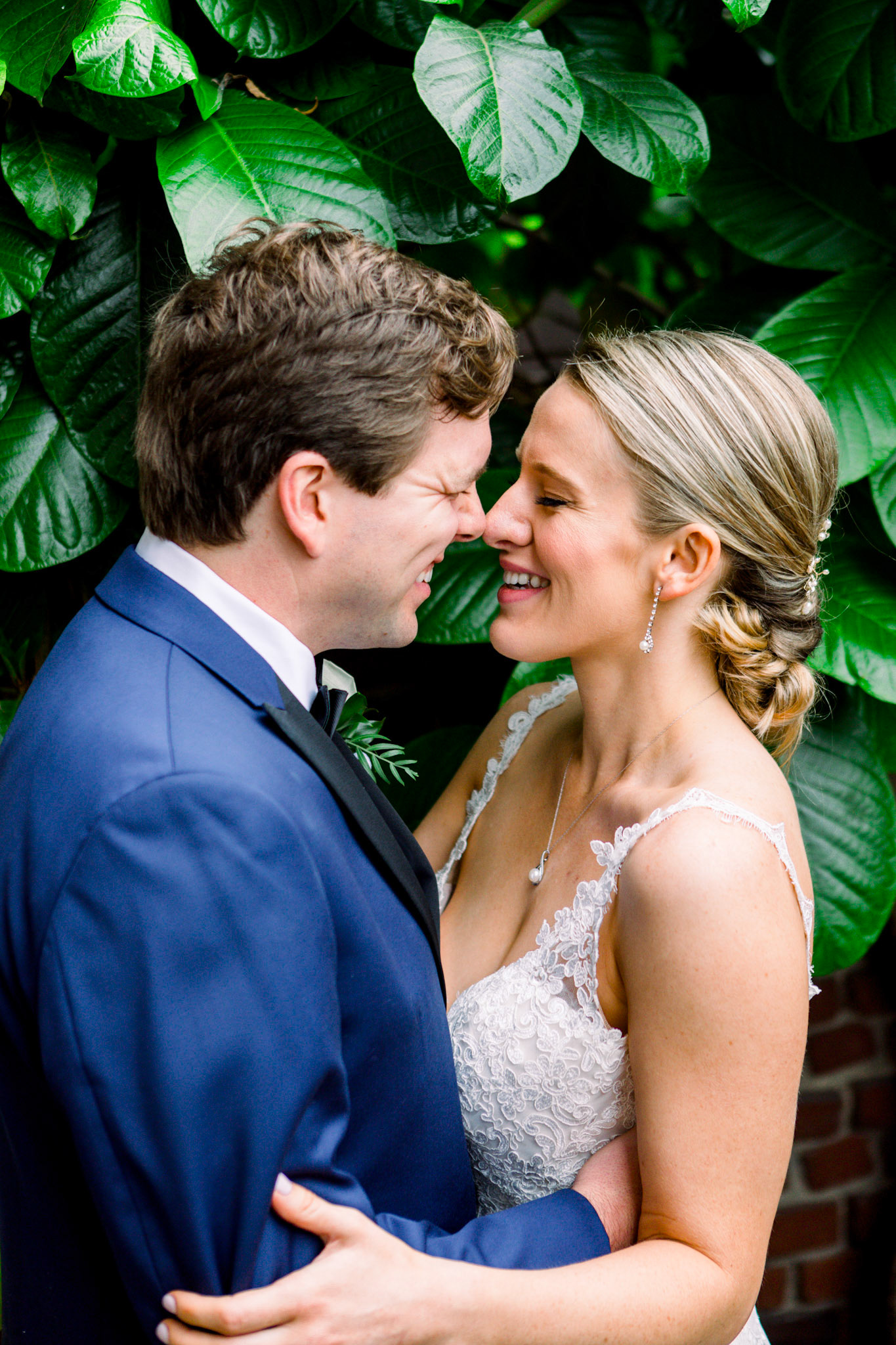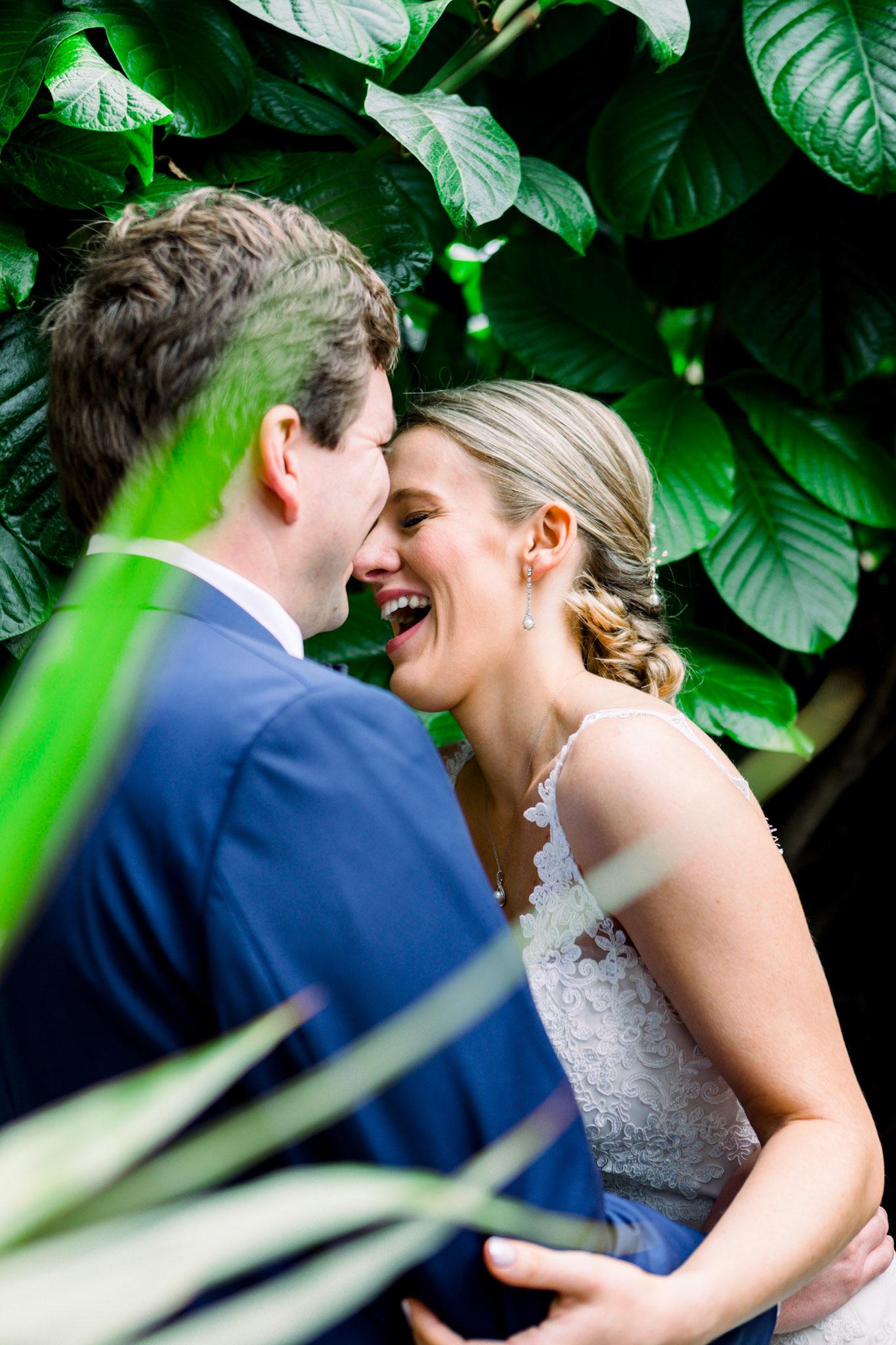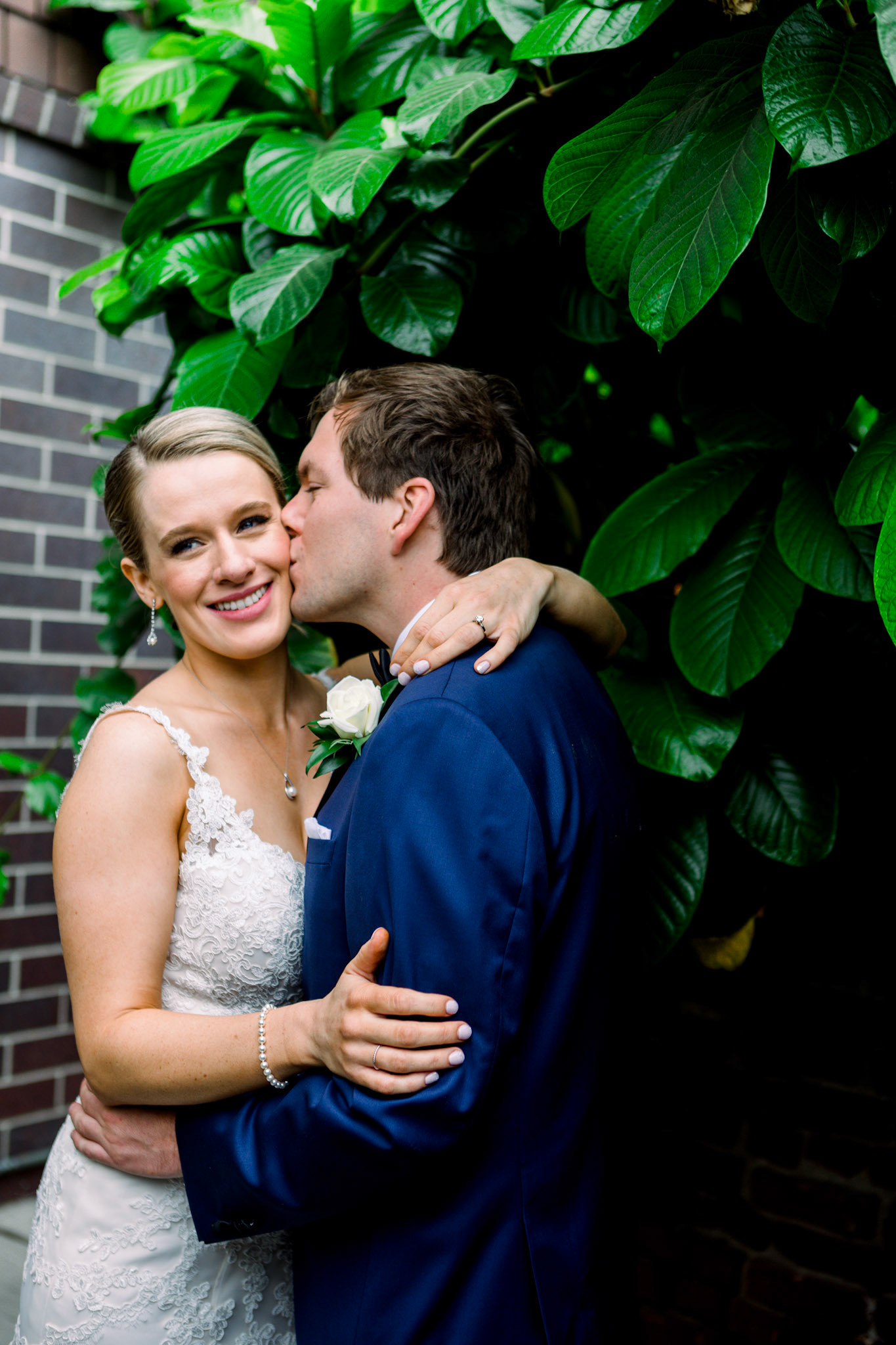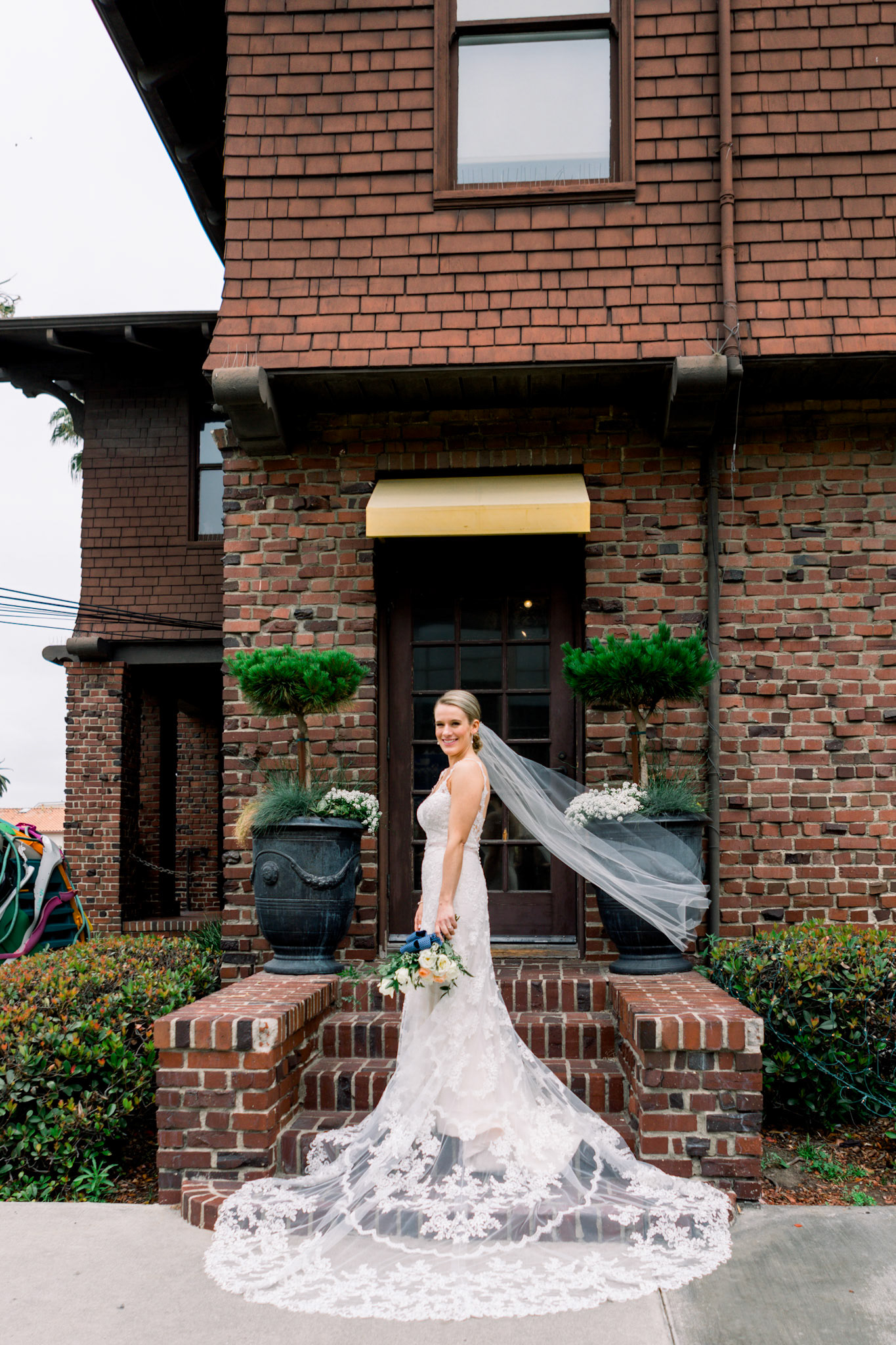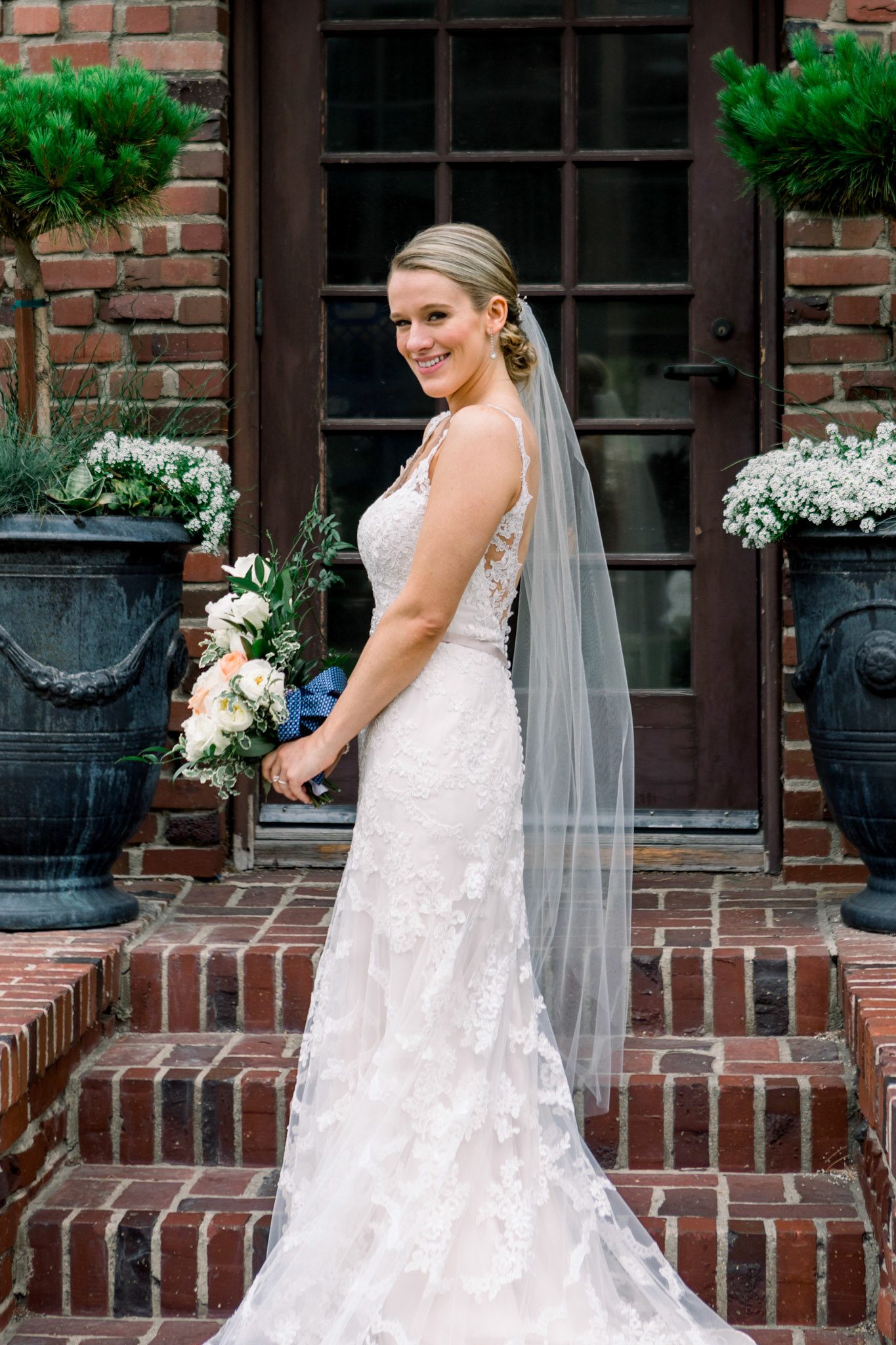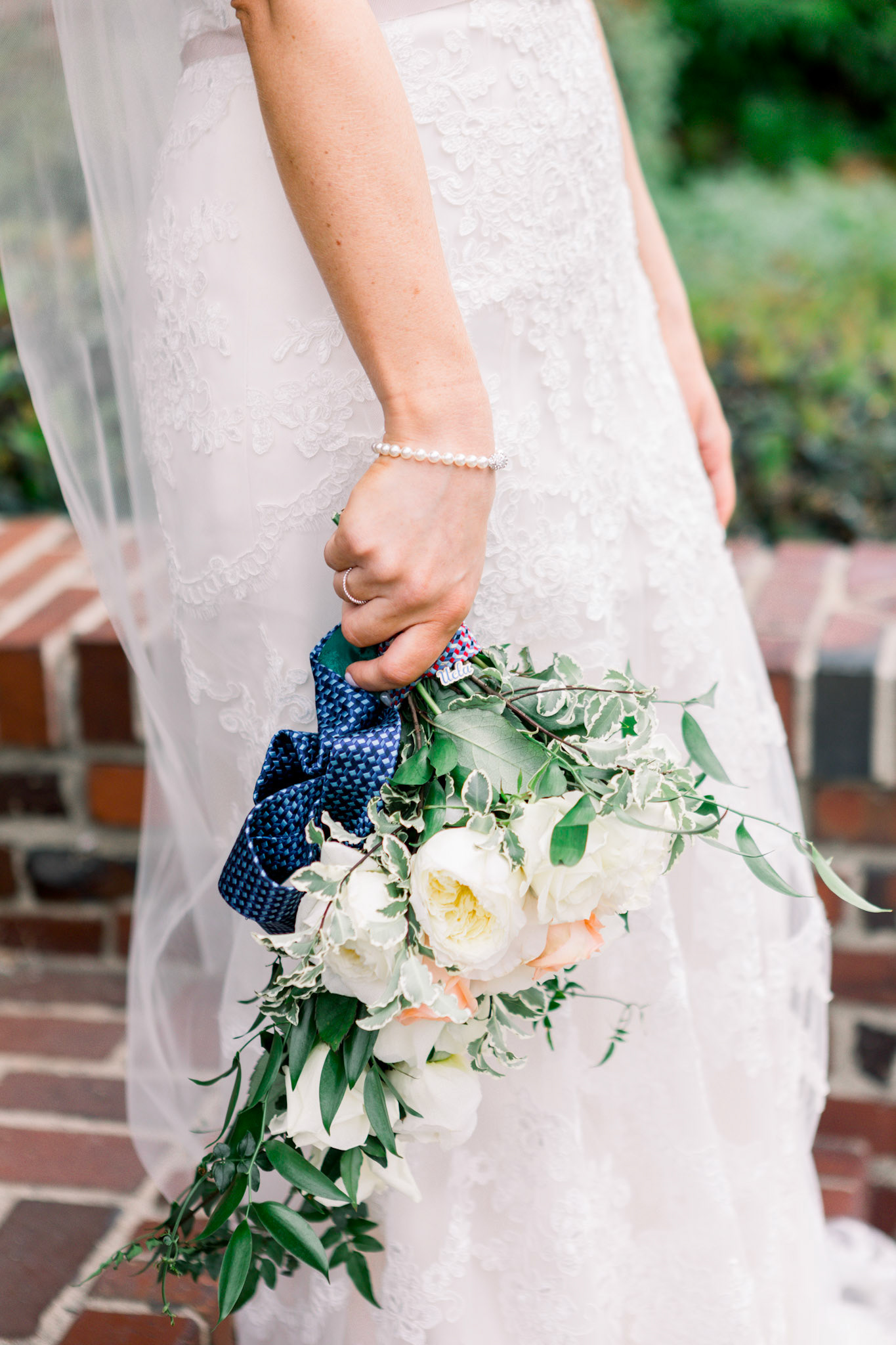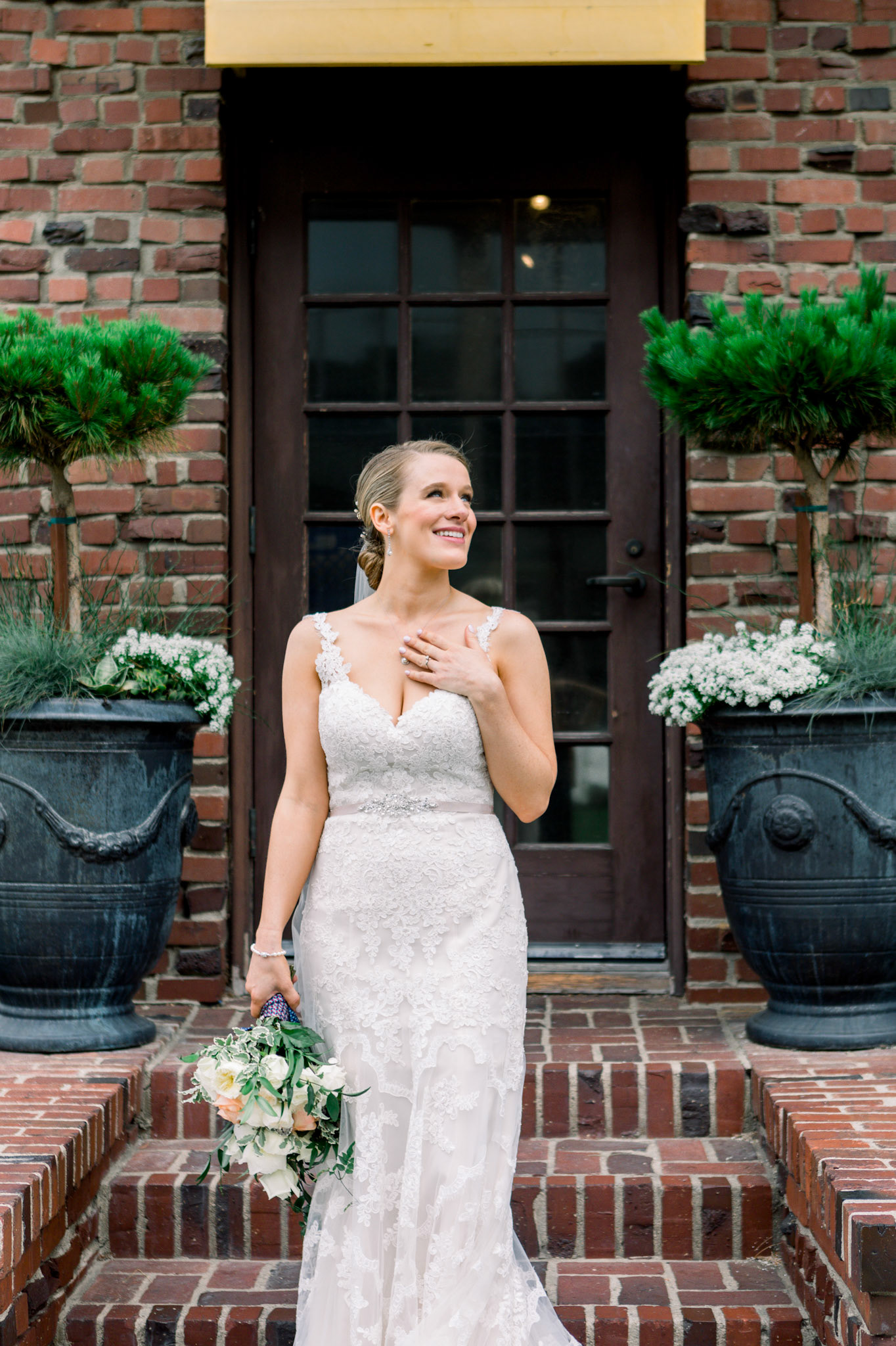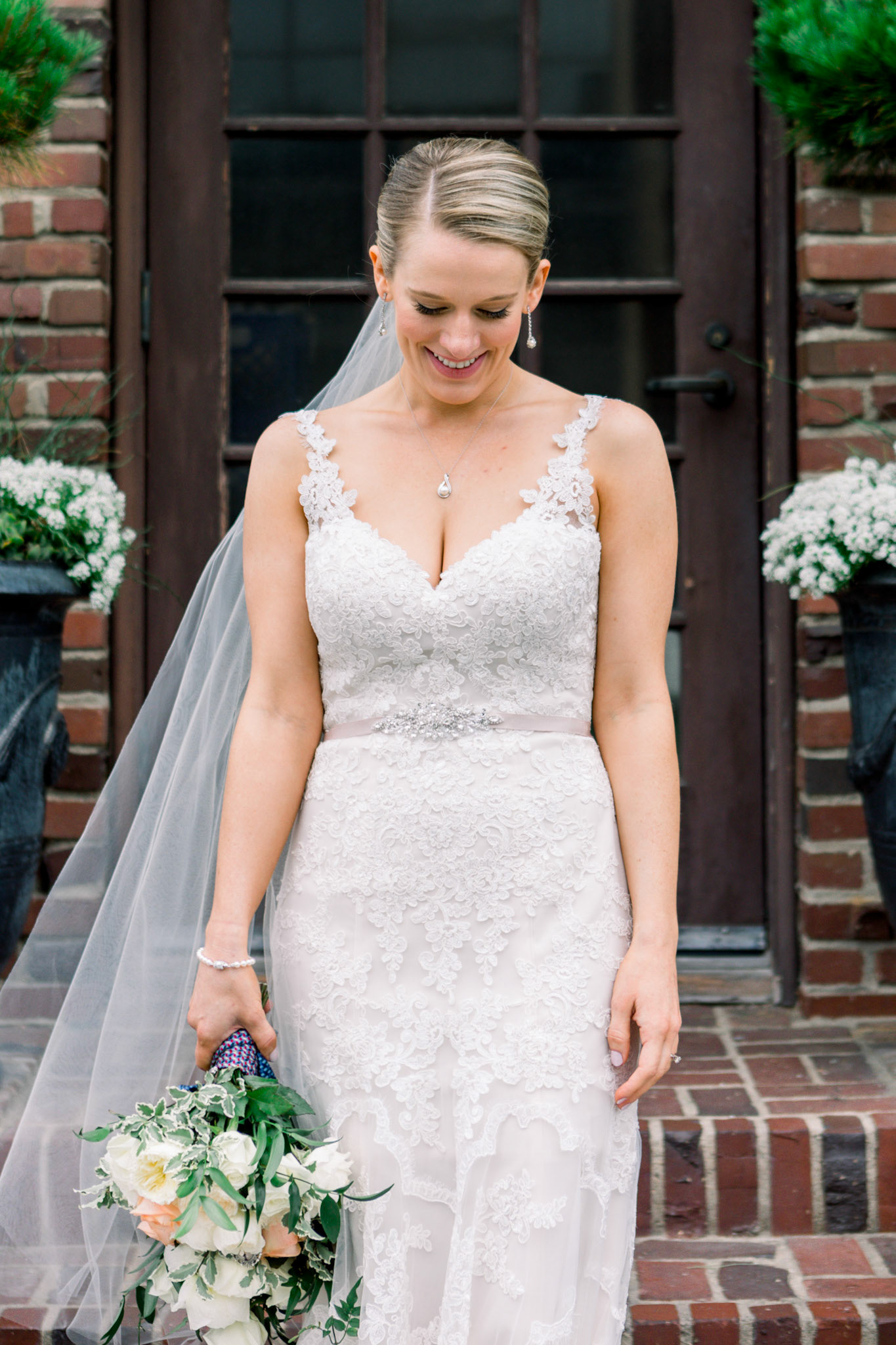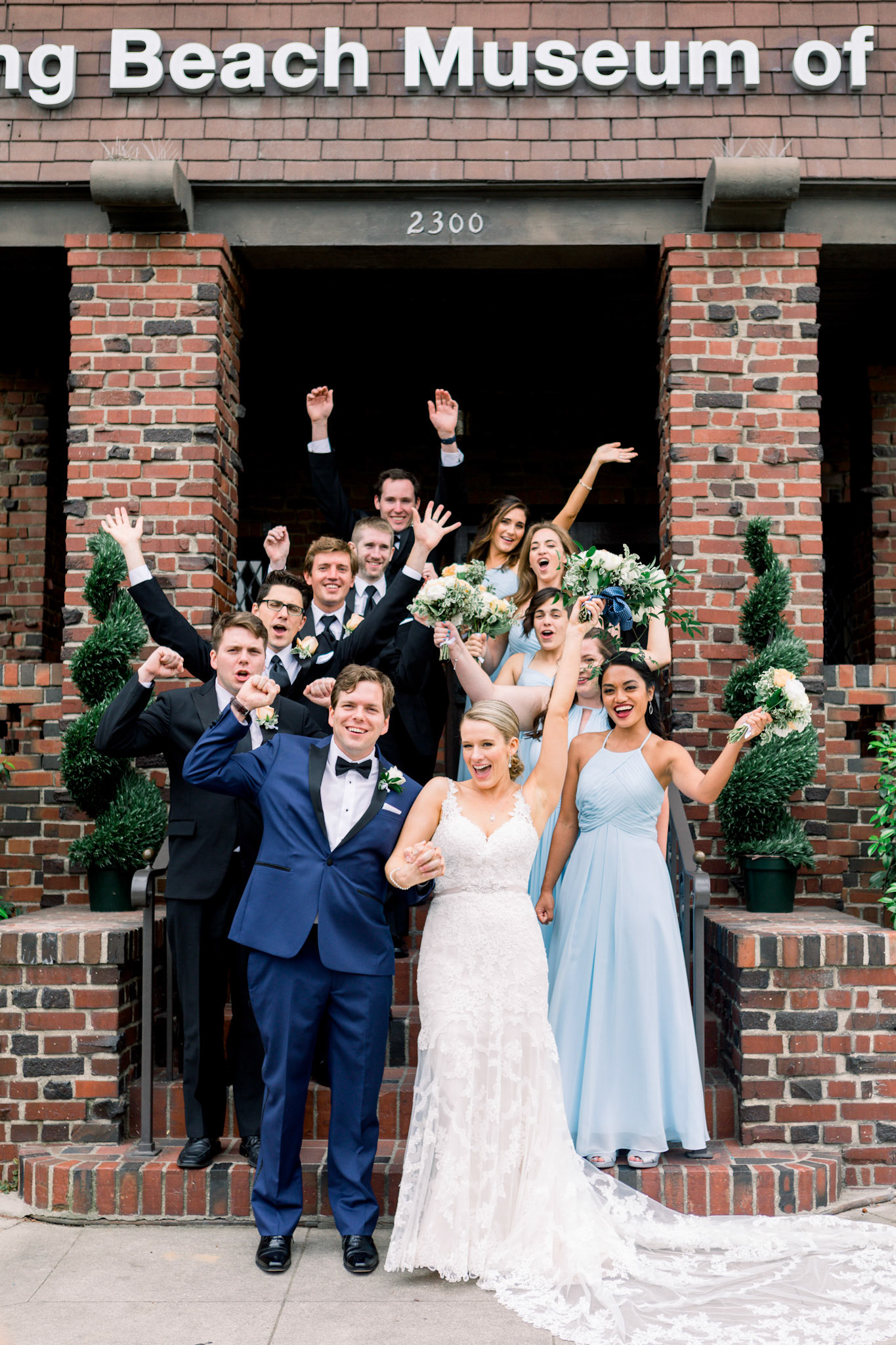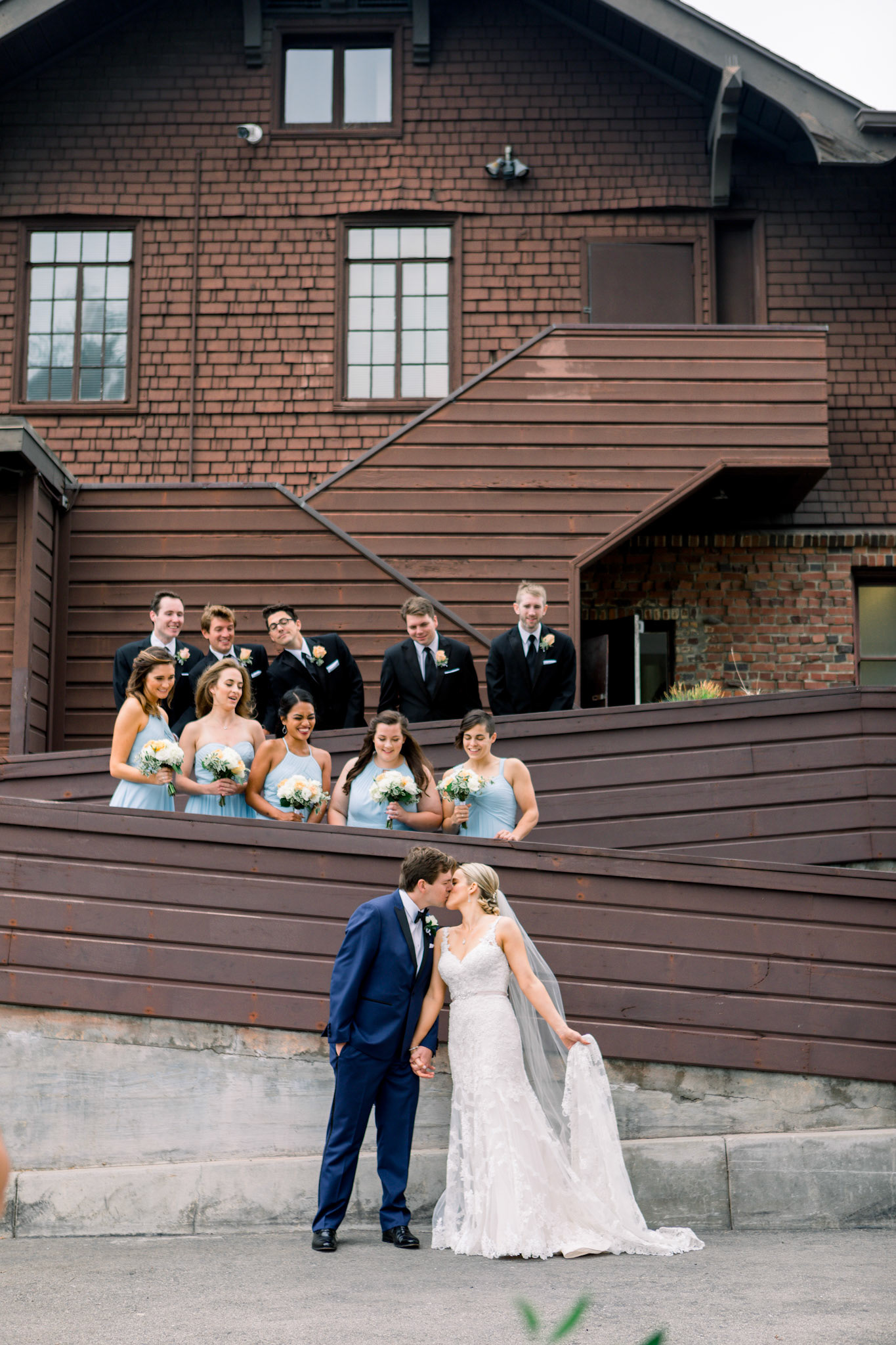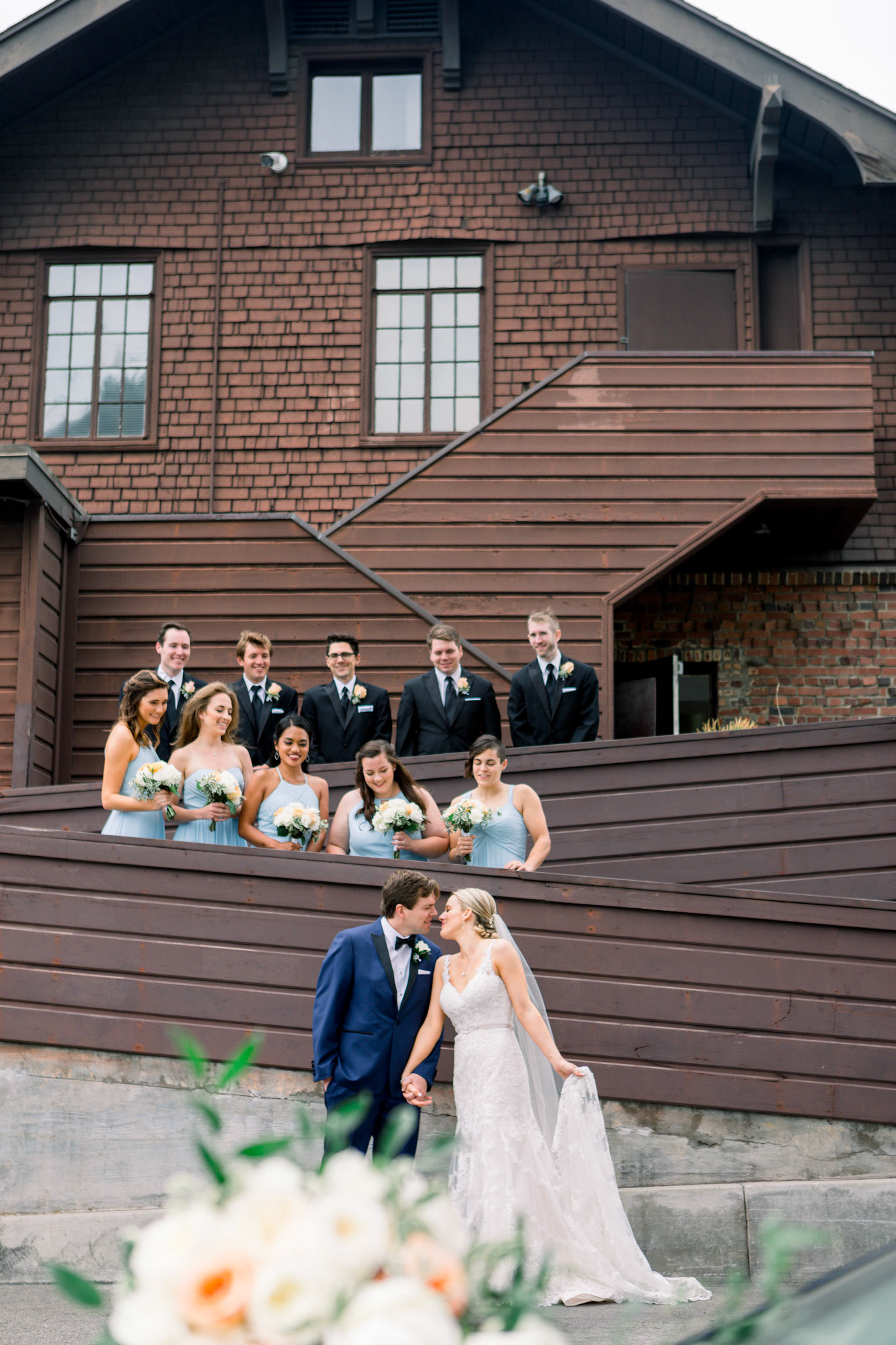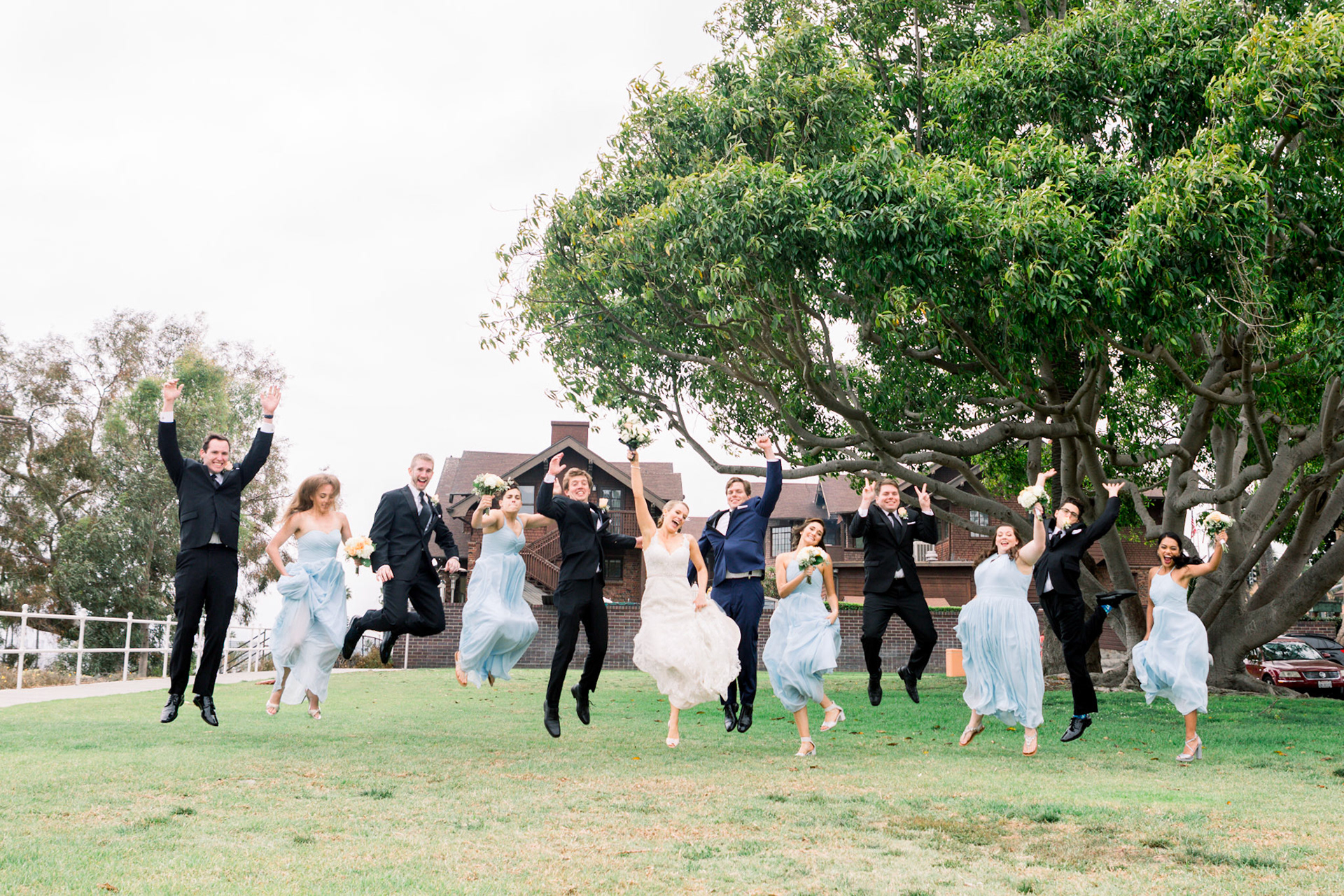 I love a wedding party that's willing to jump when I say when.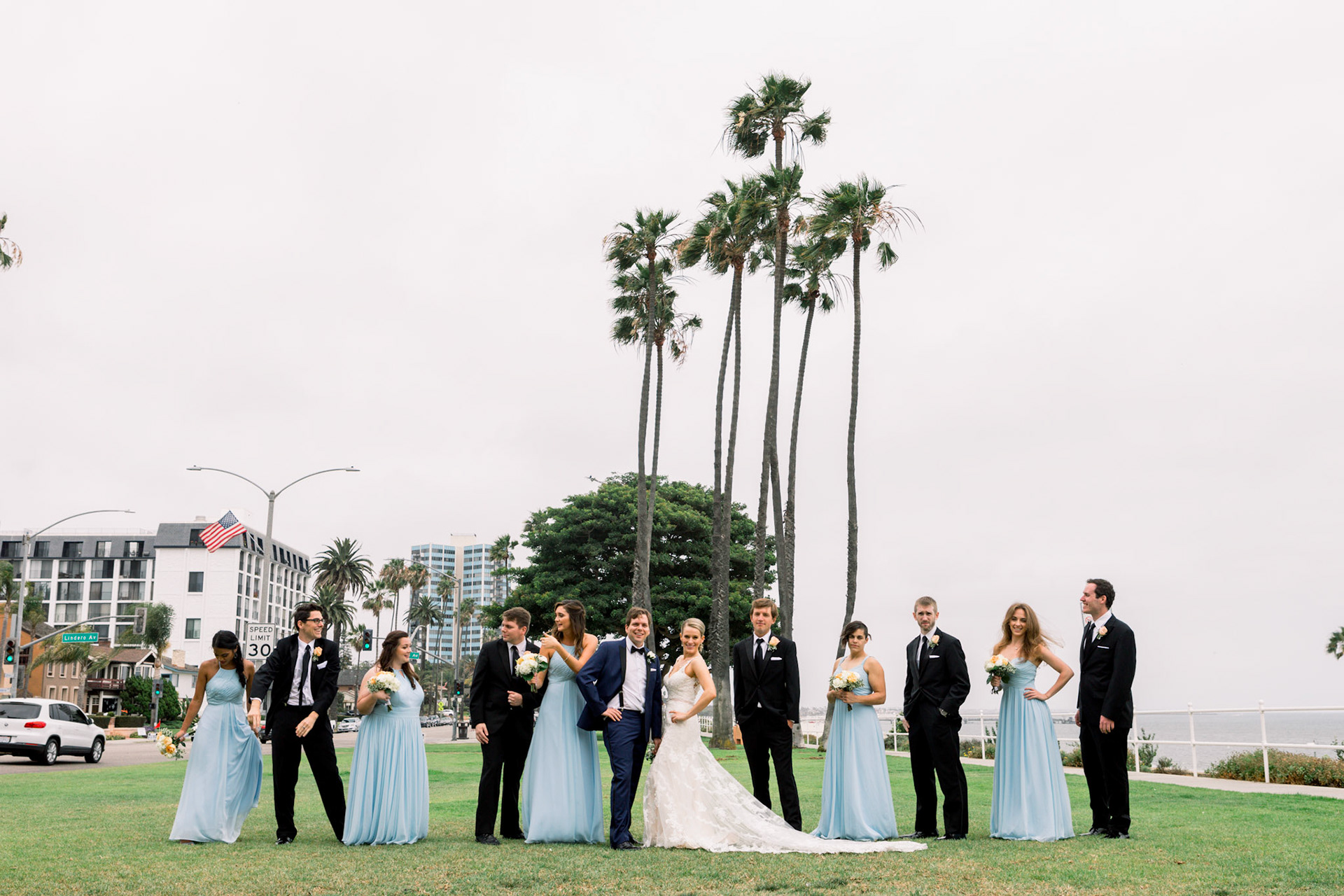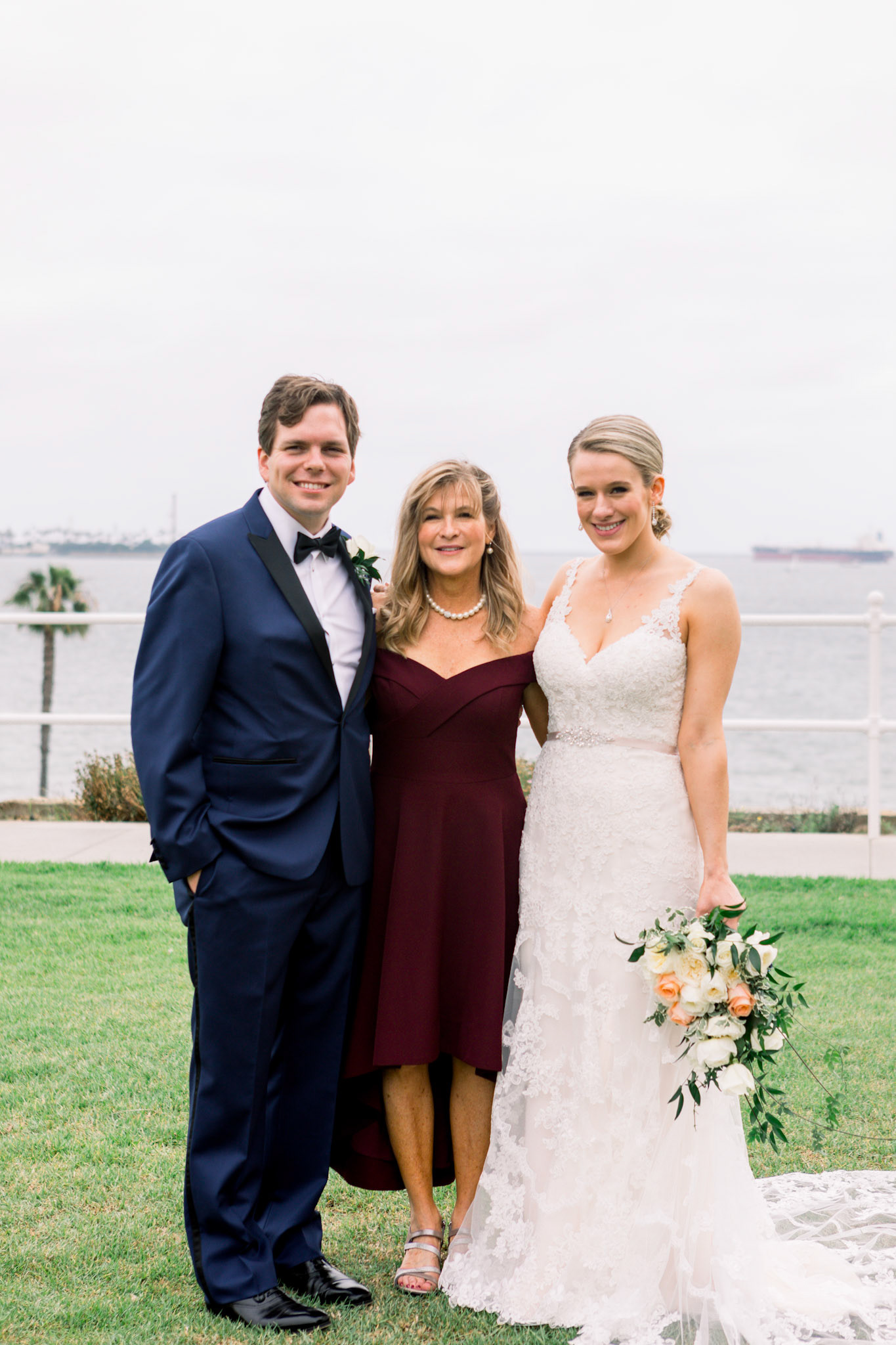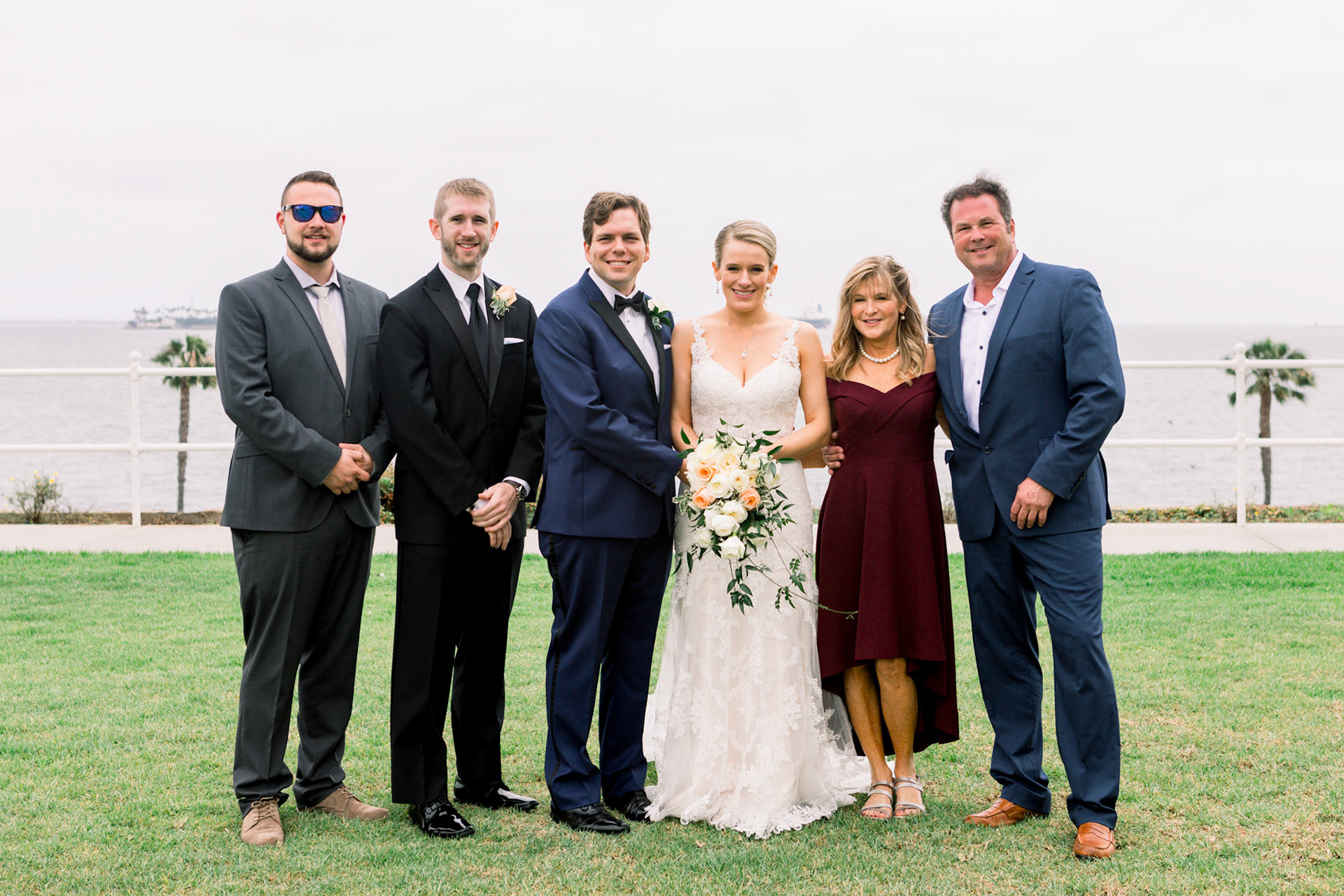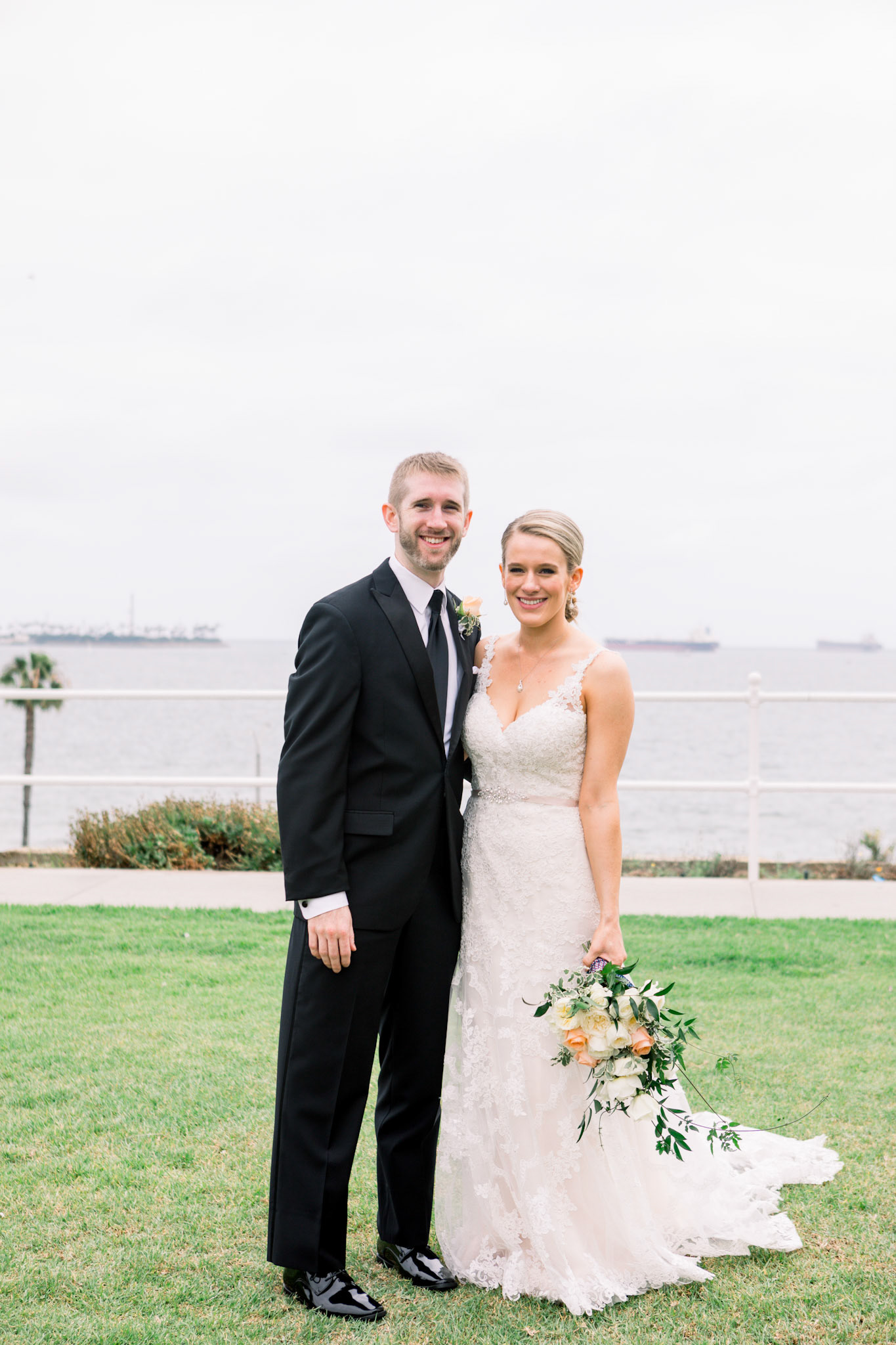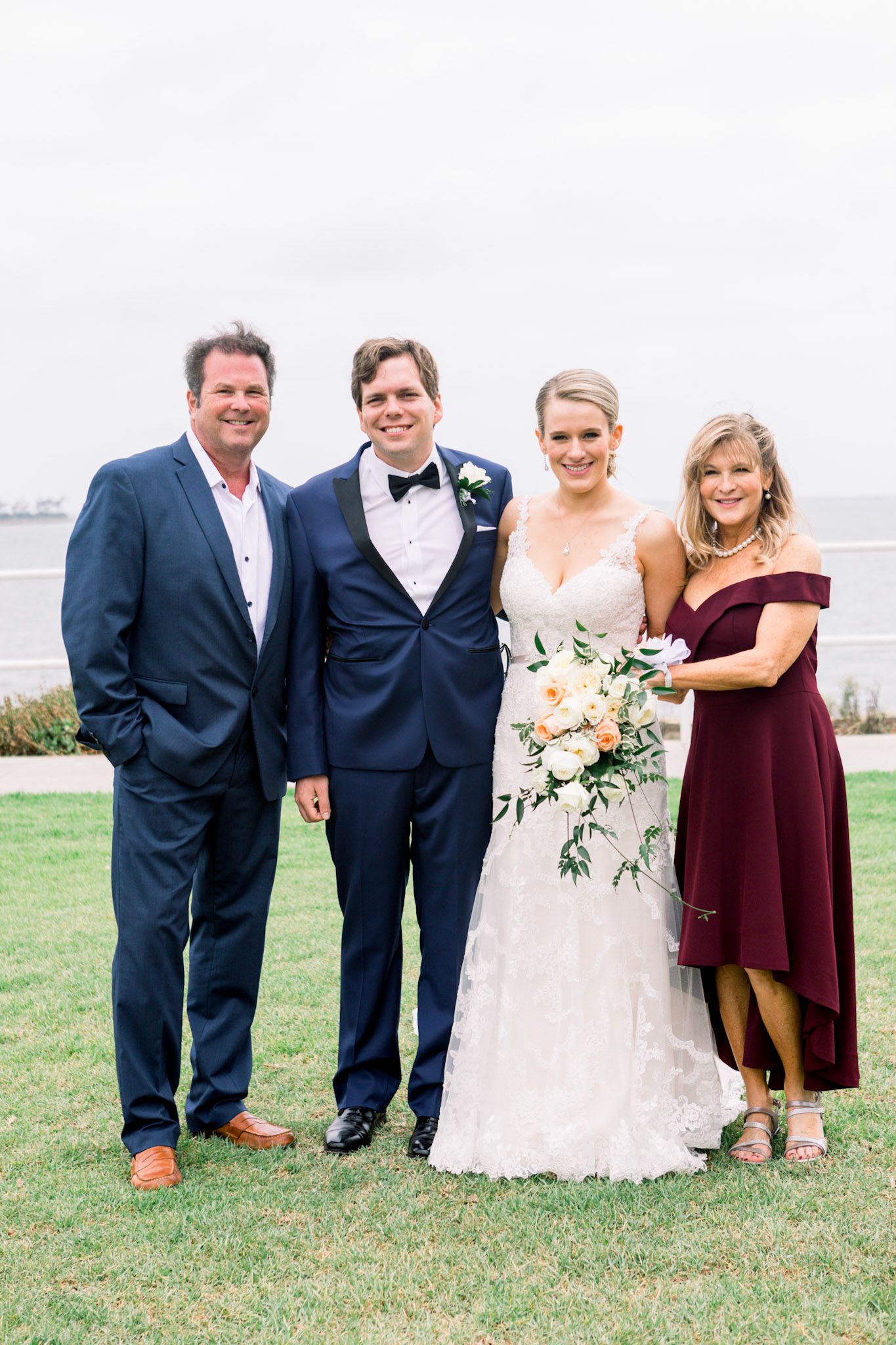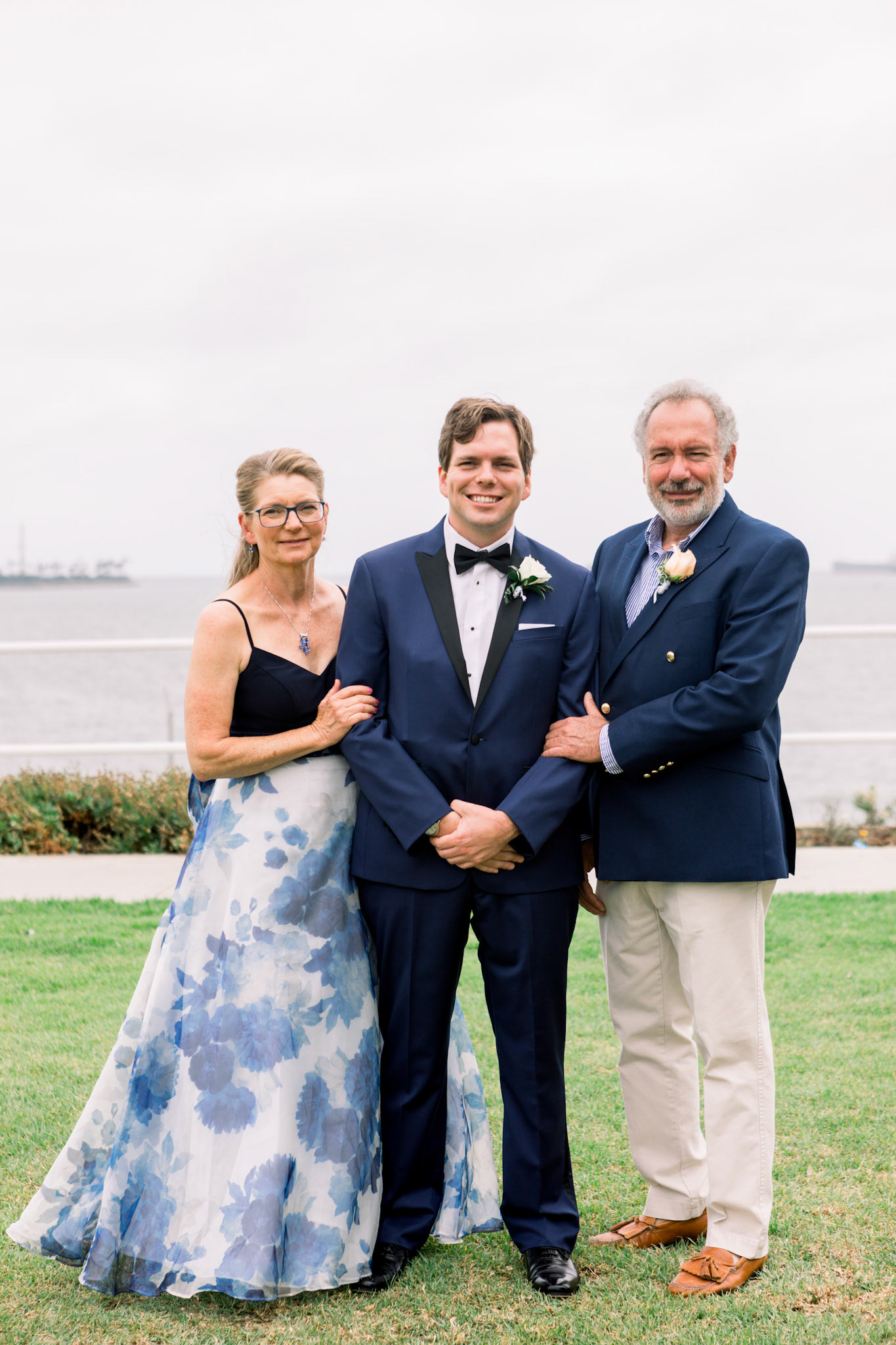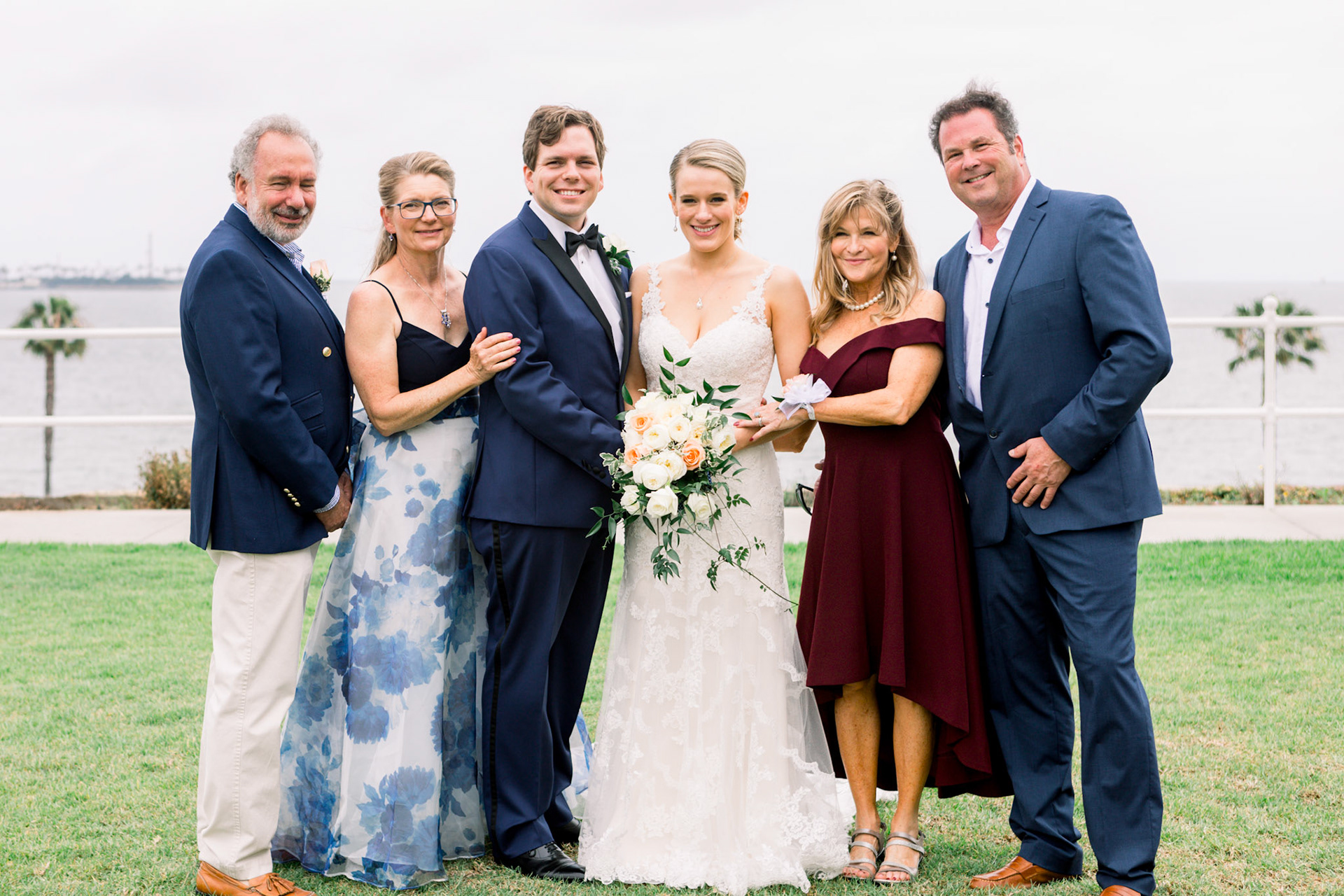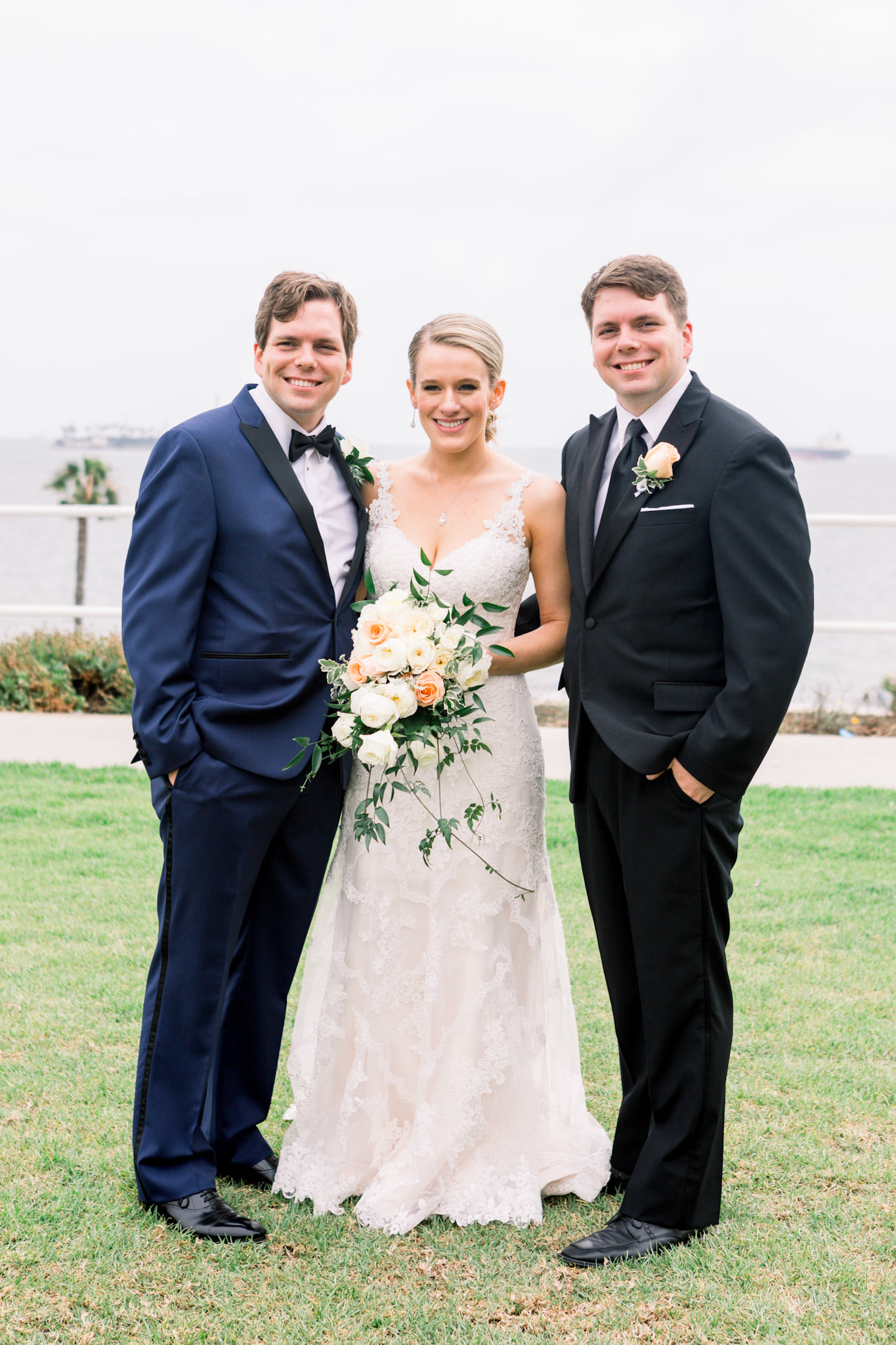 One huge benefit of having the family formals before the ceremony is that it saves so much time, and the bride and groom can relax and enjoy talking to their guests during the cocktail hour!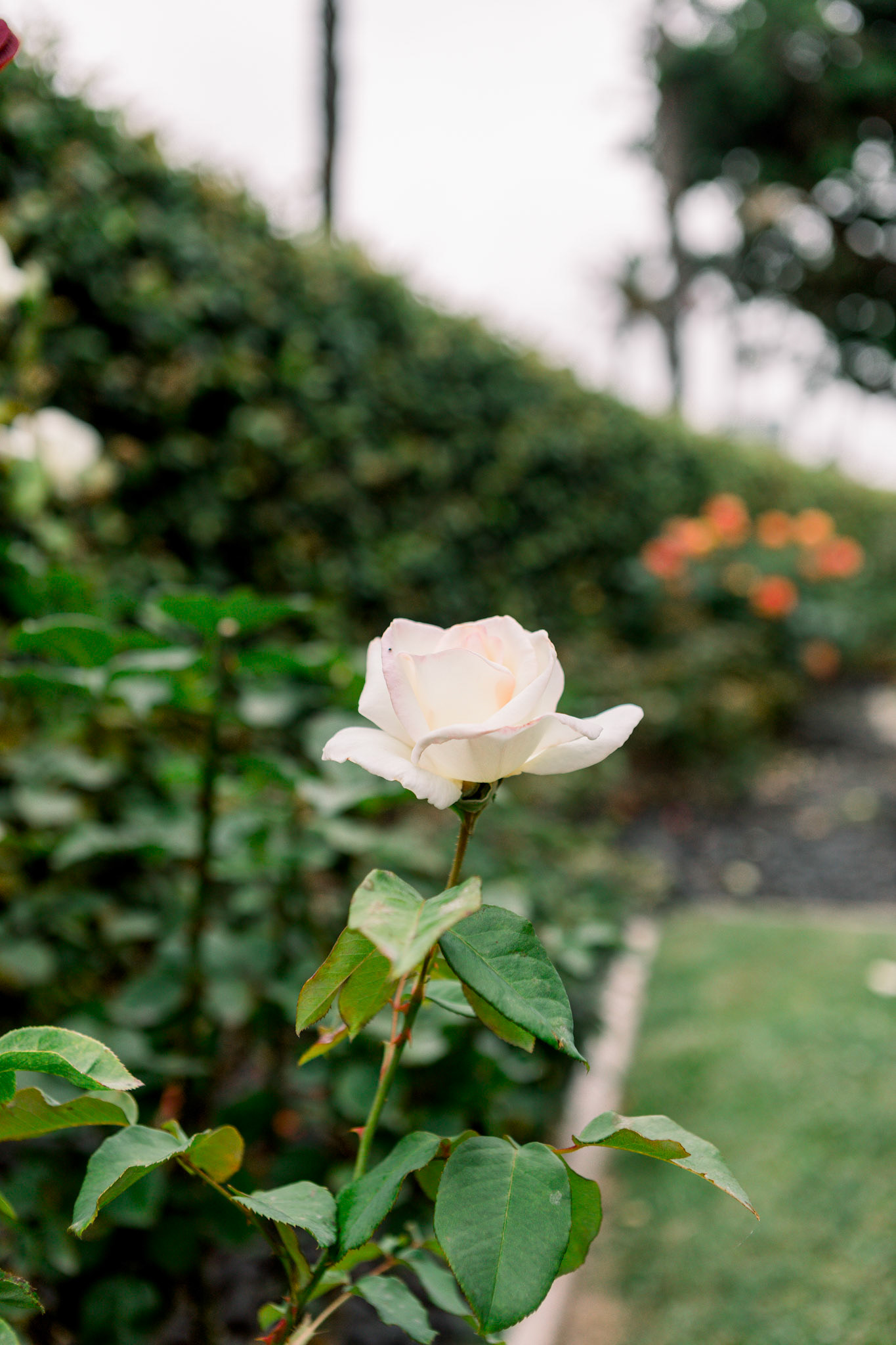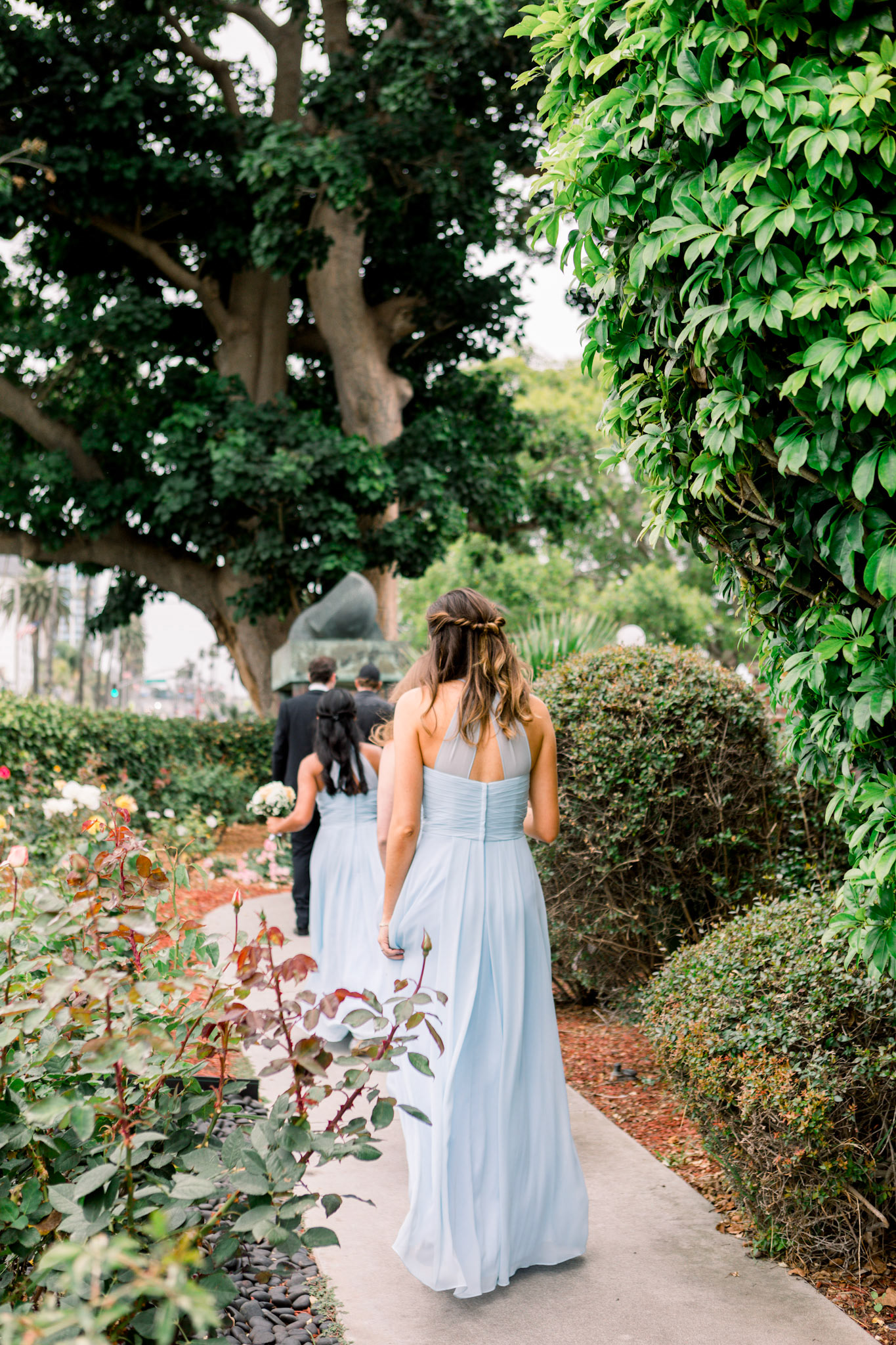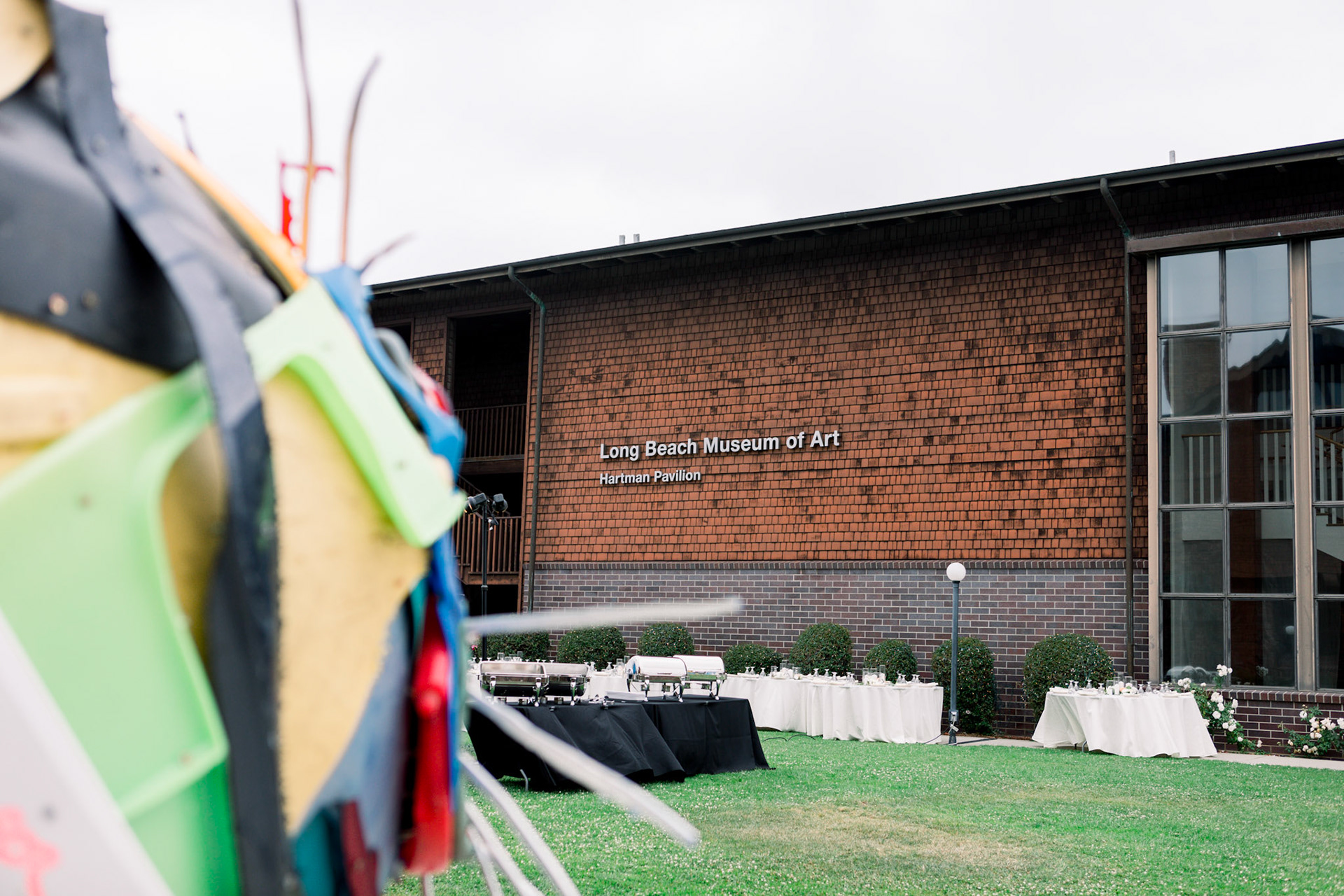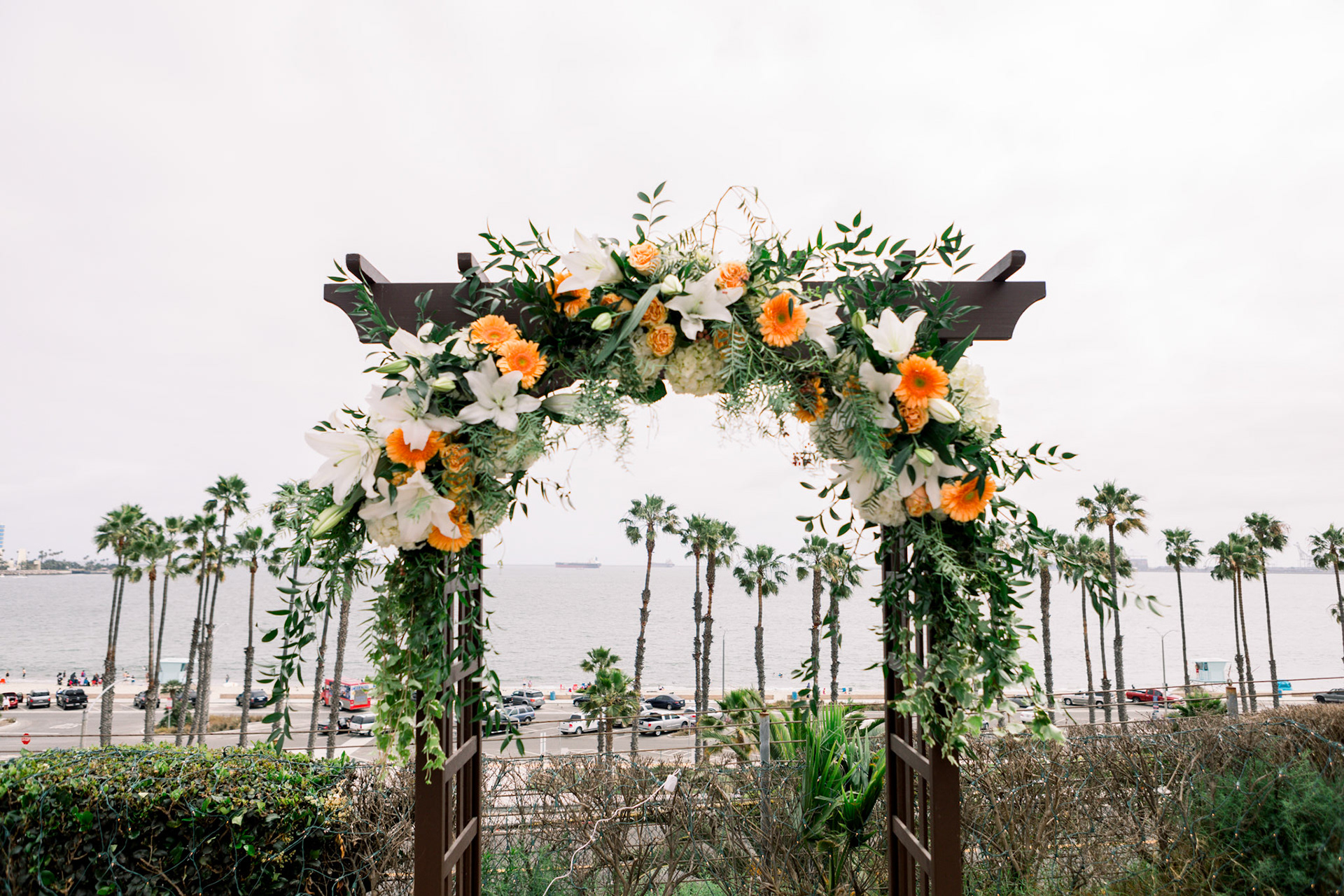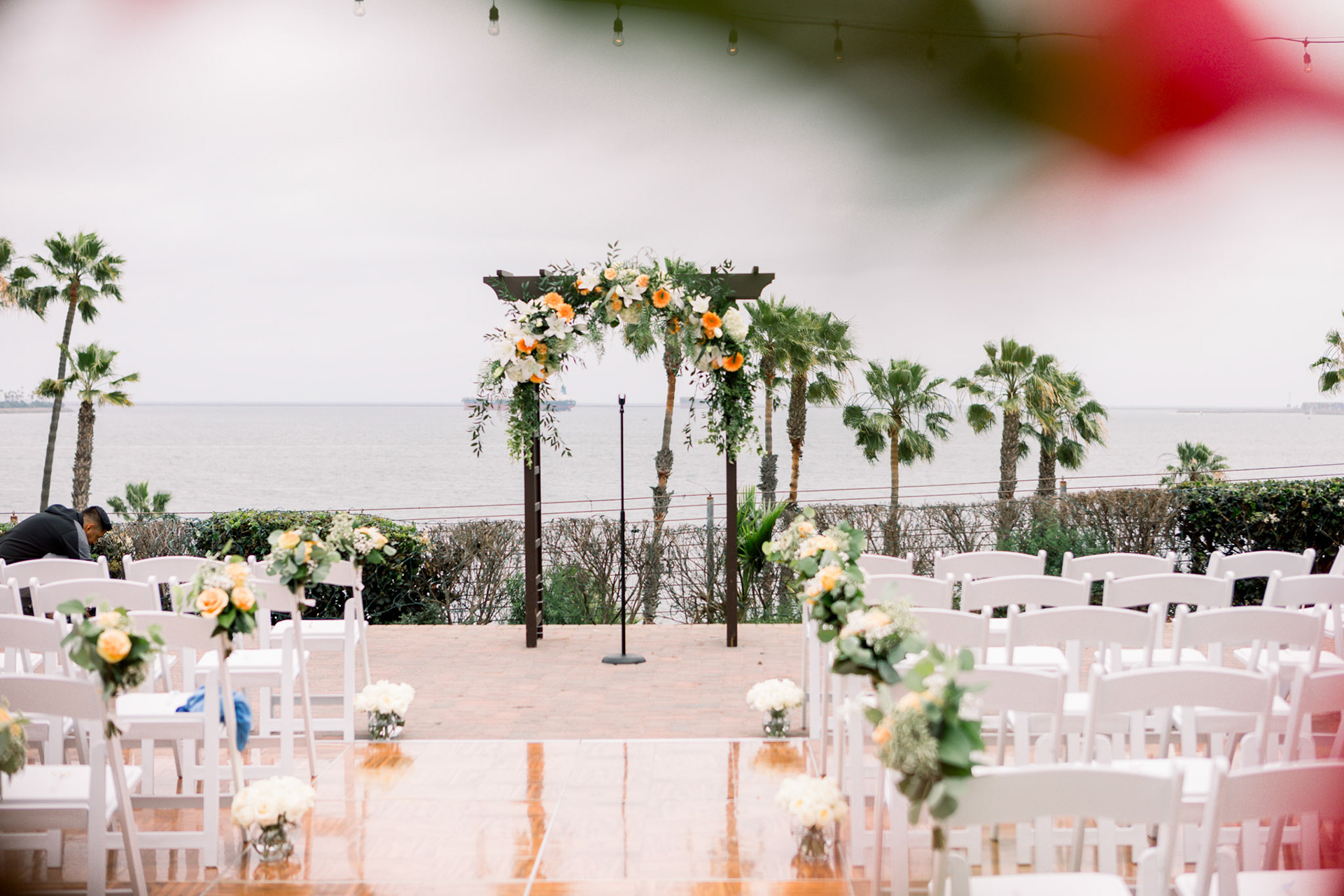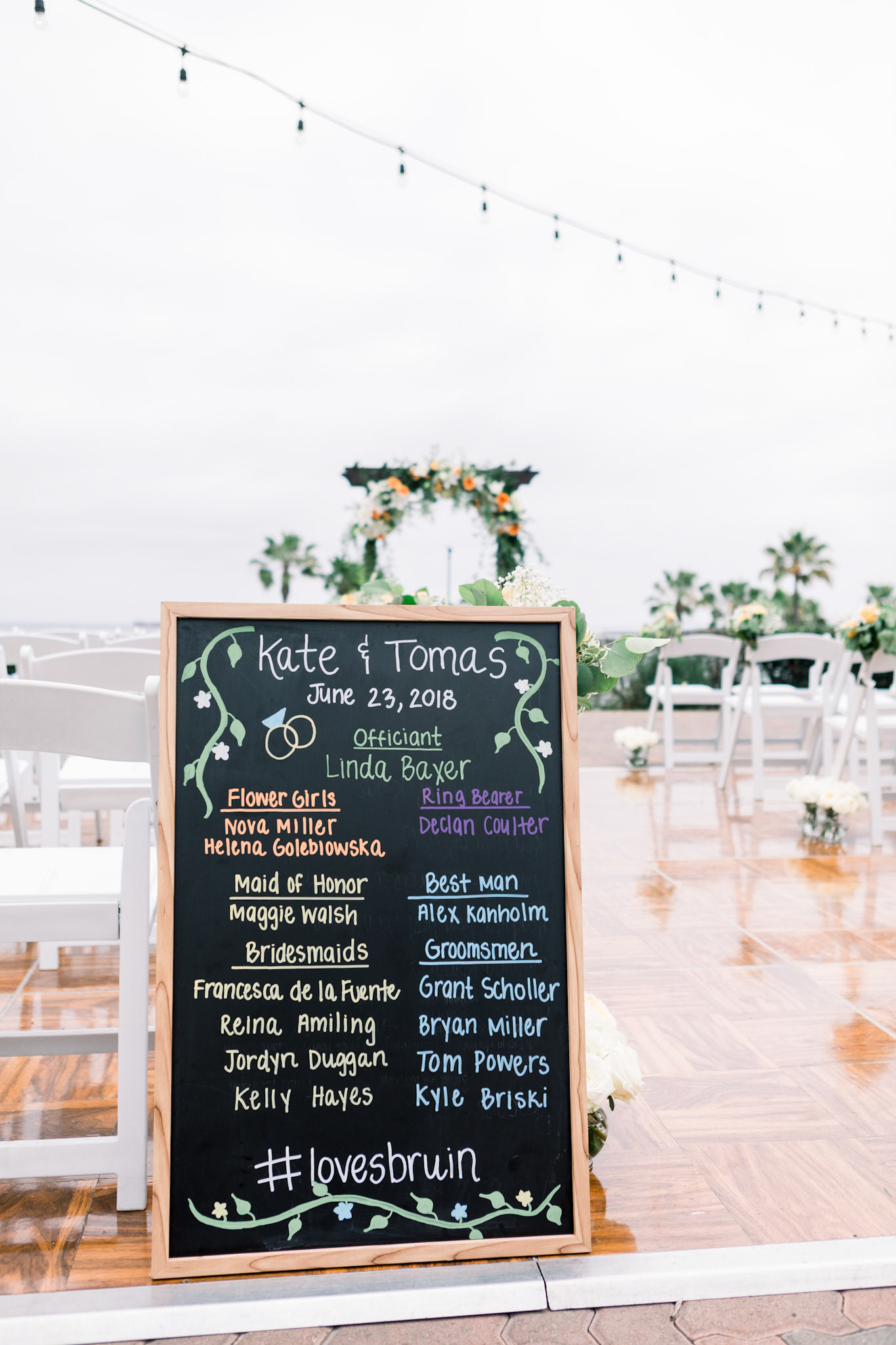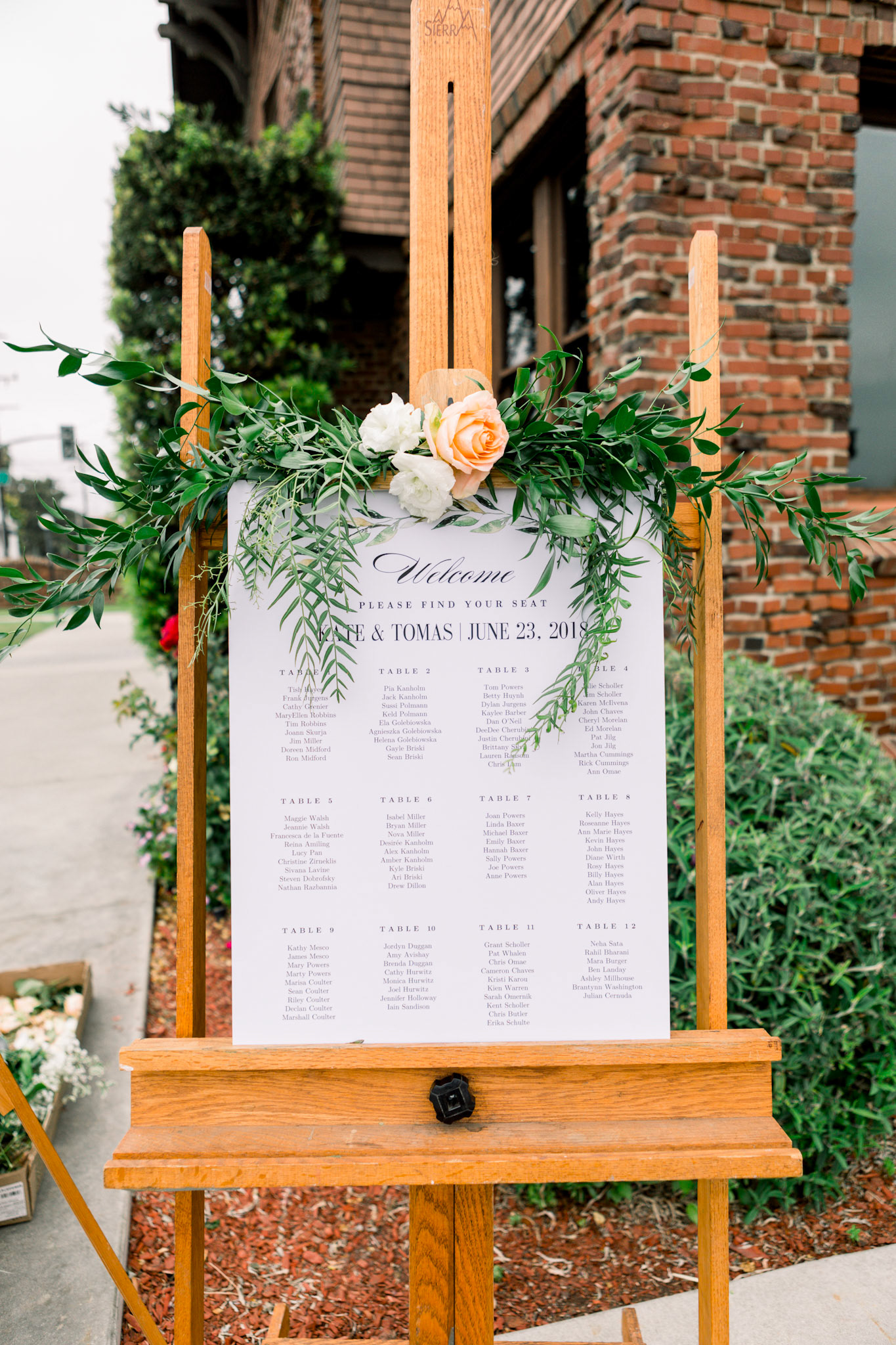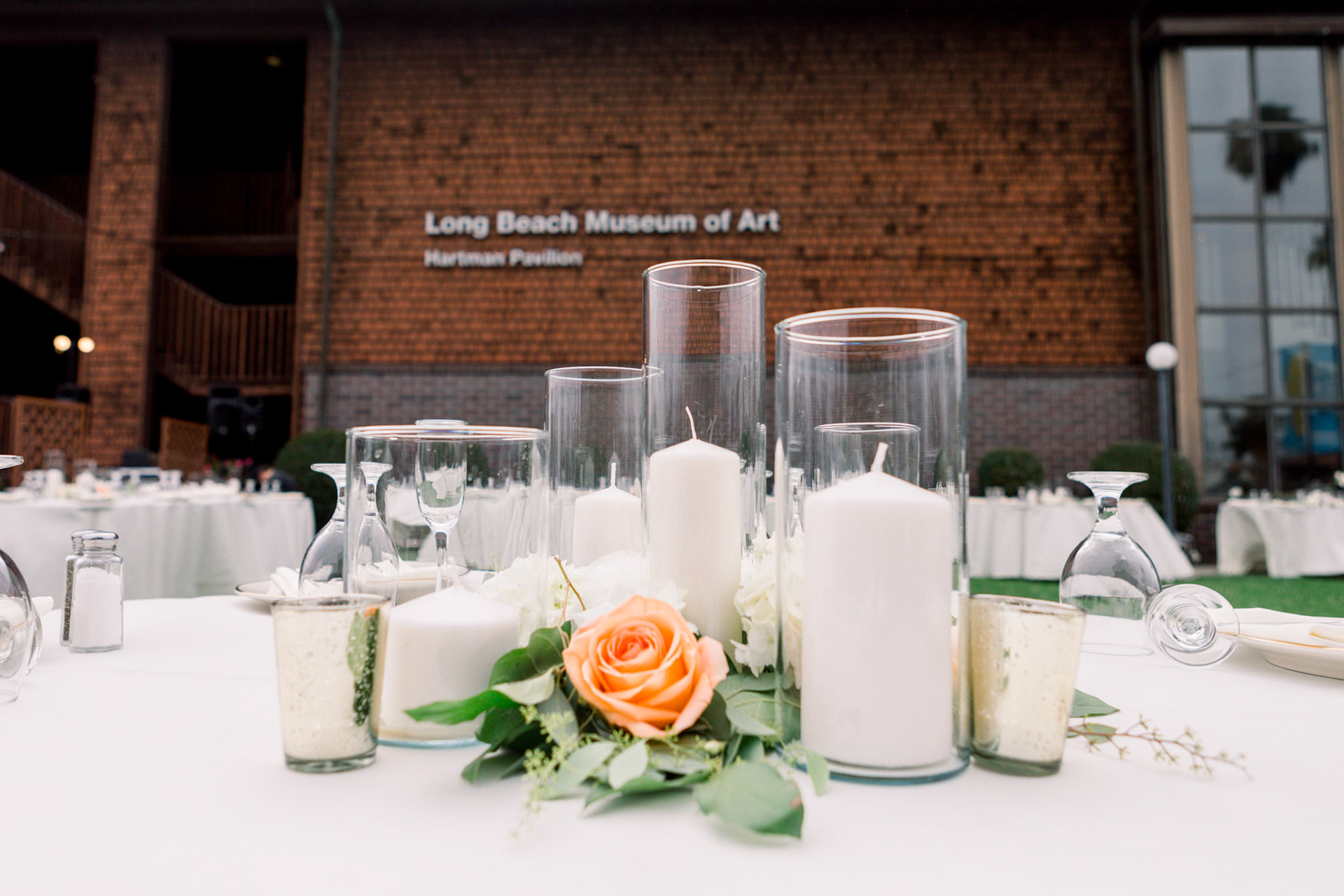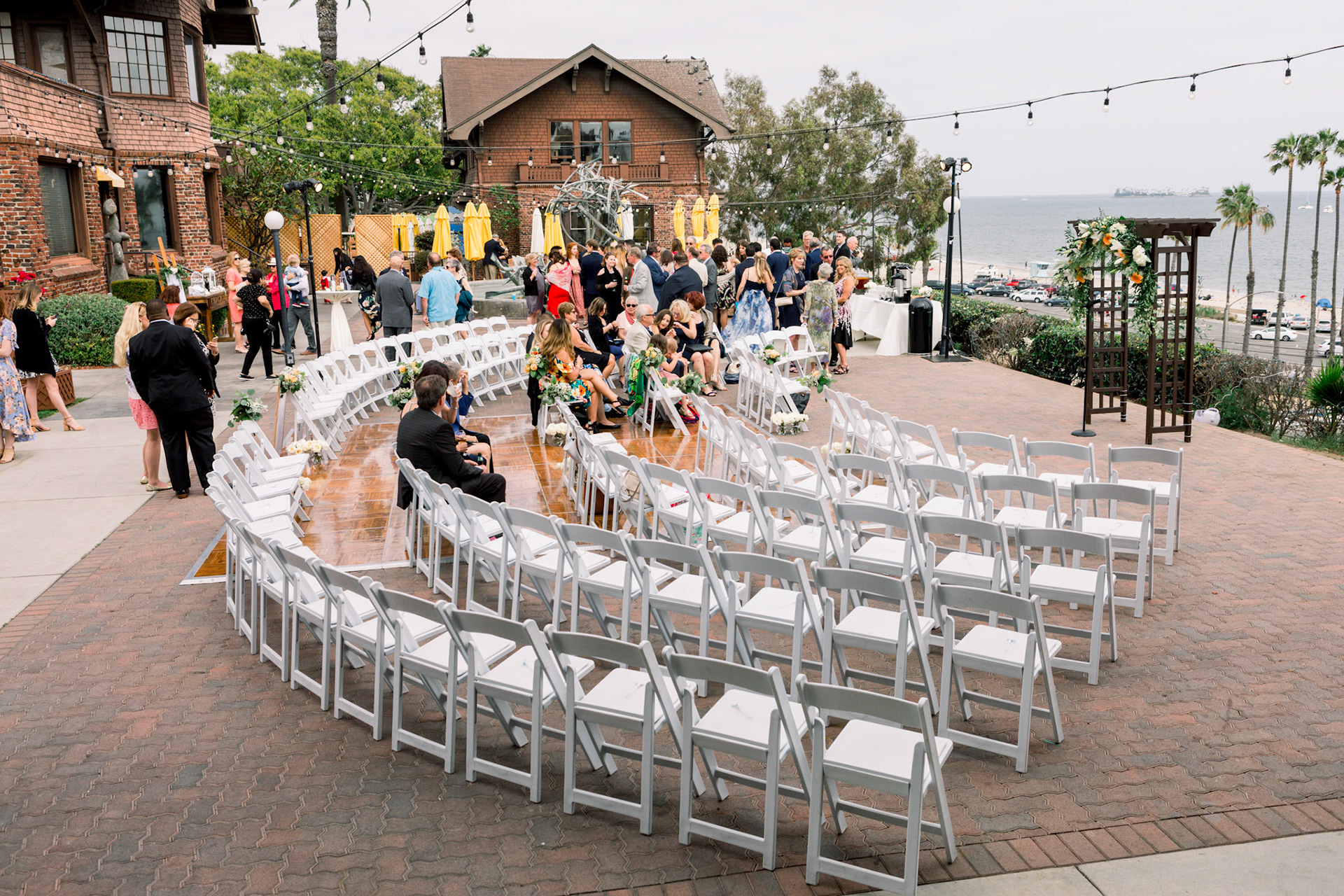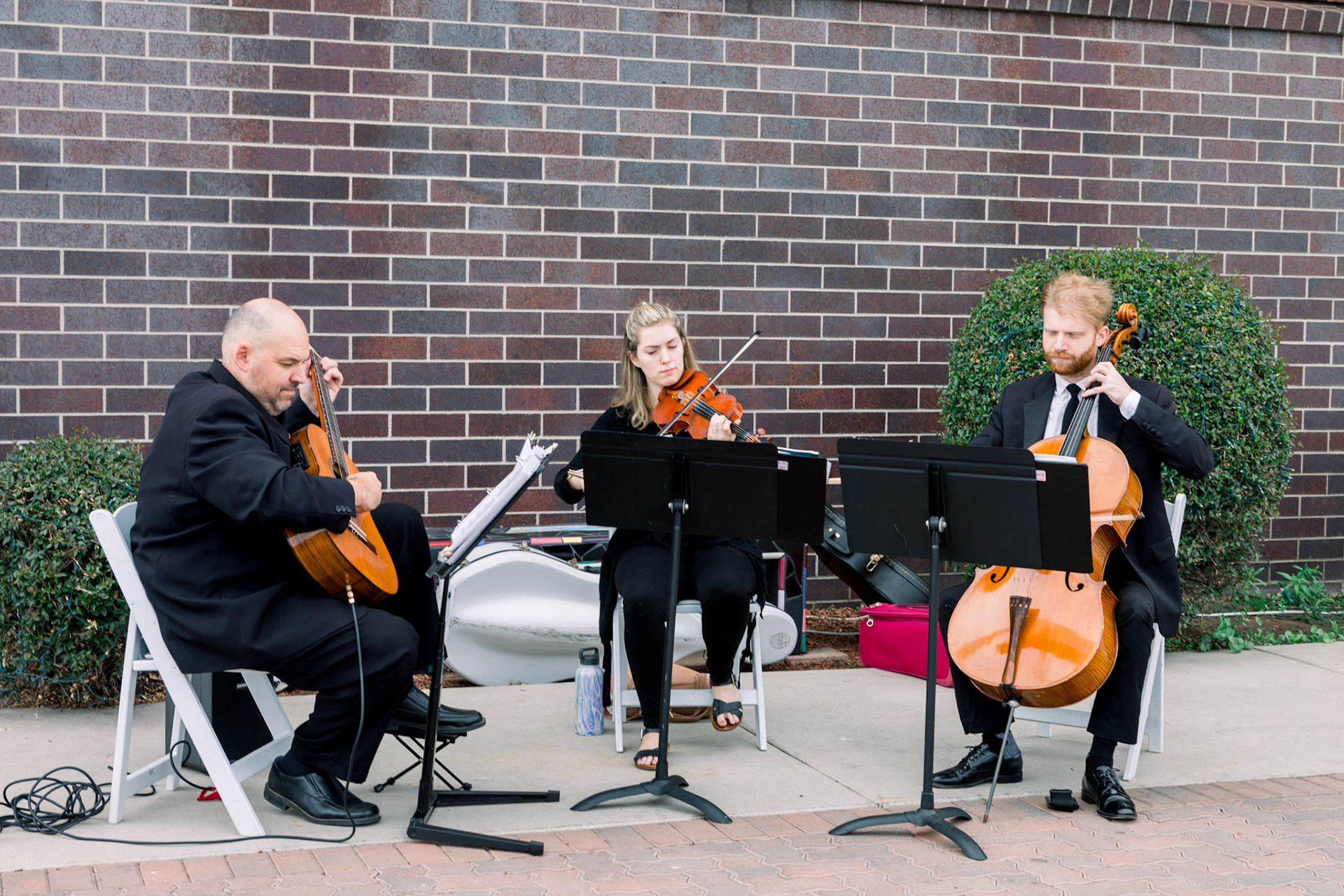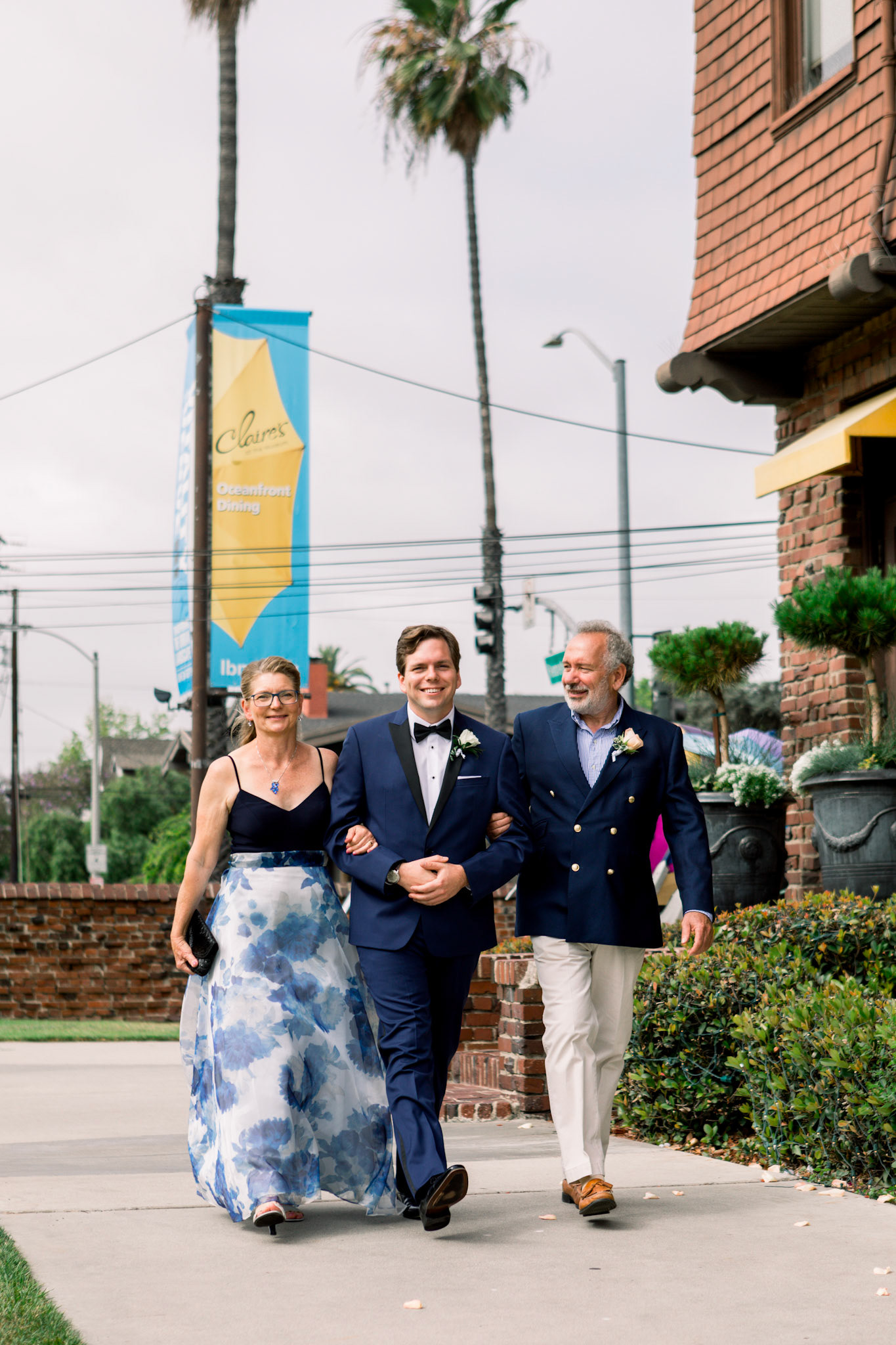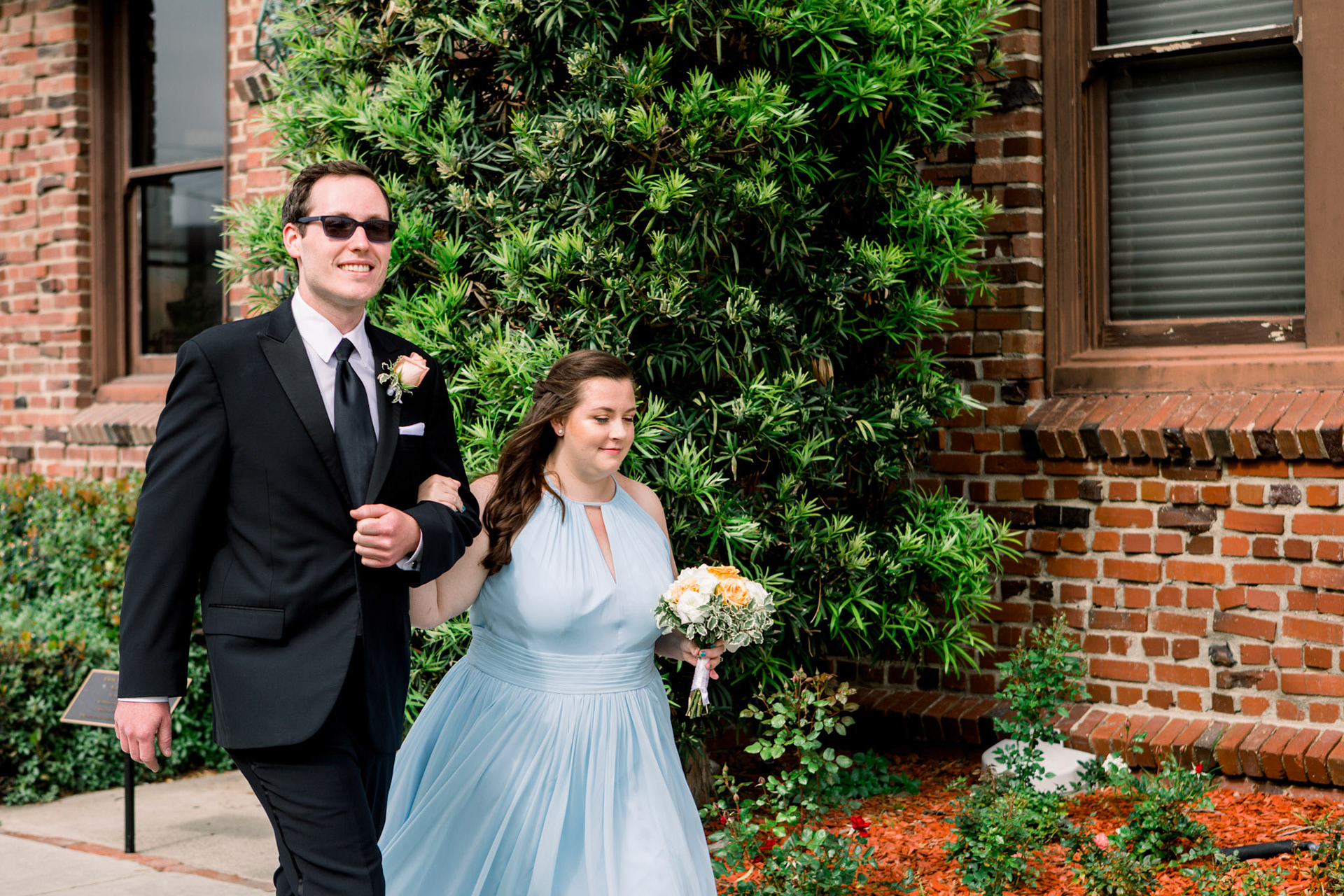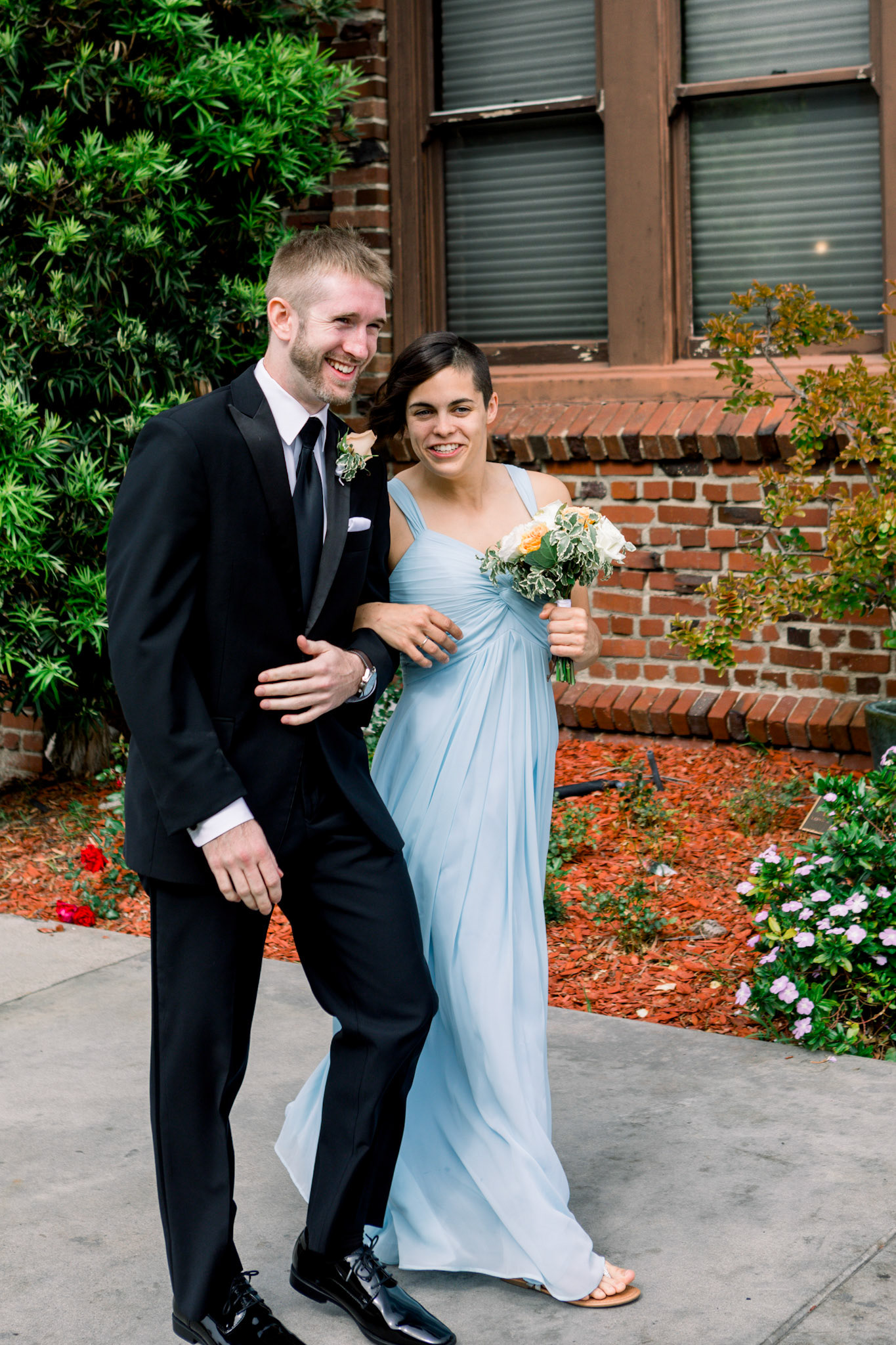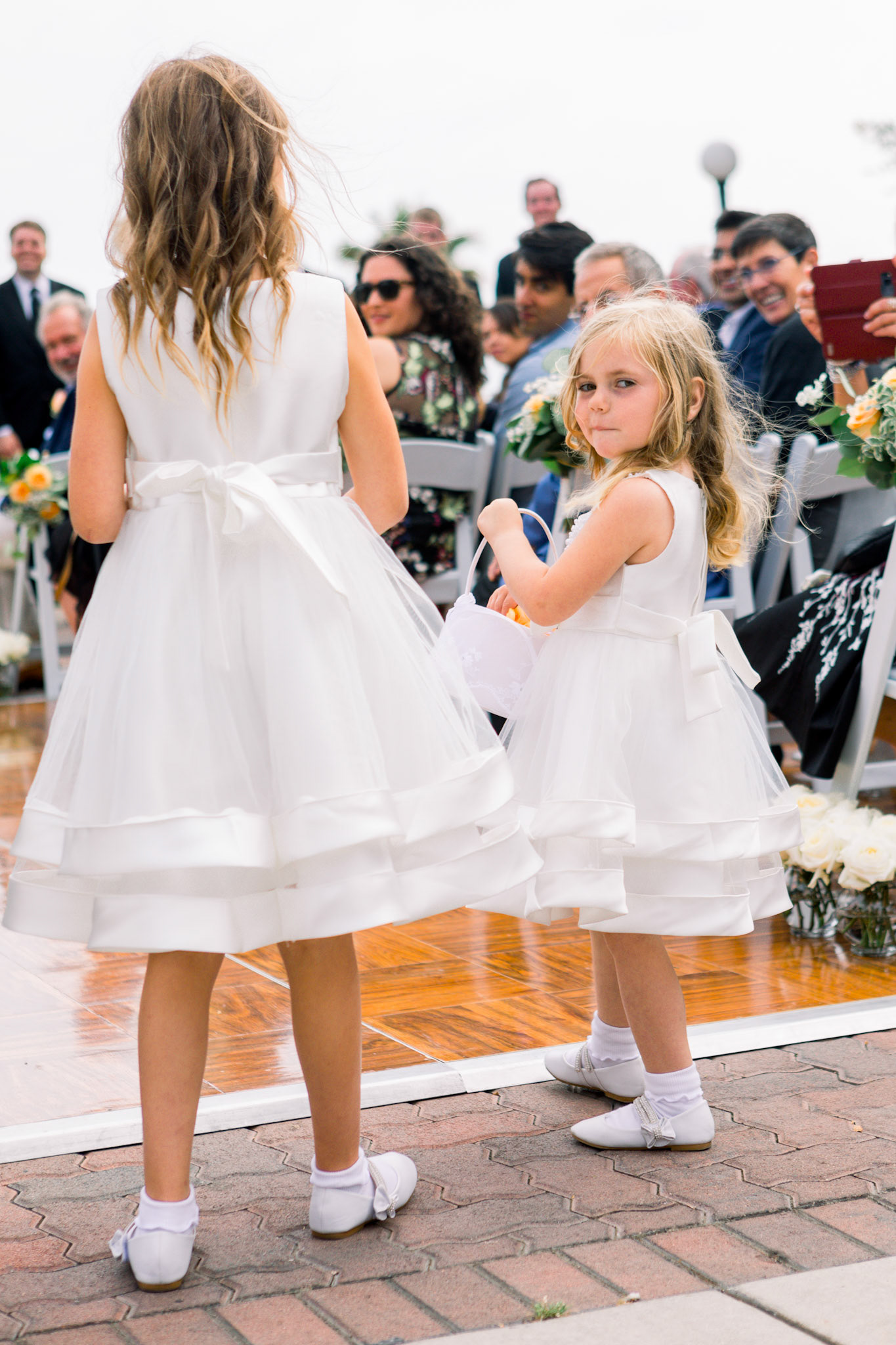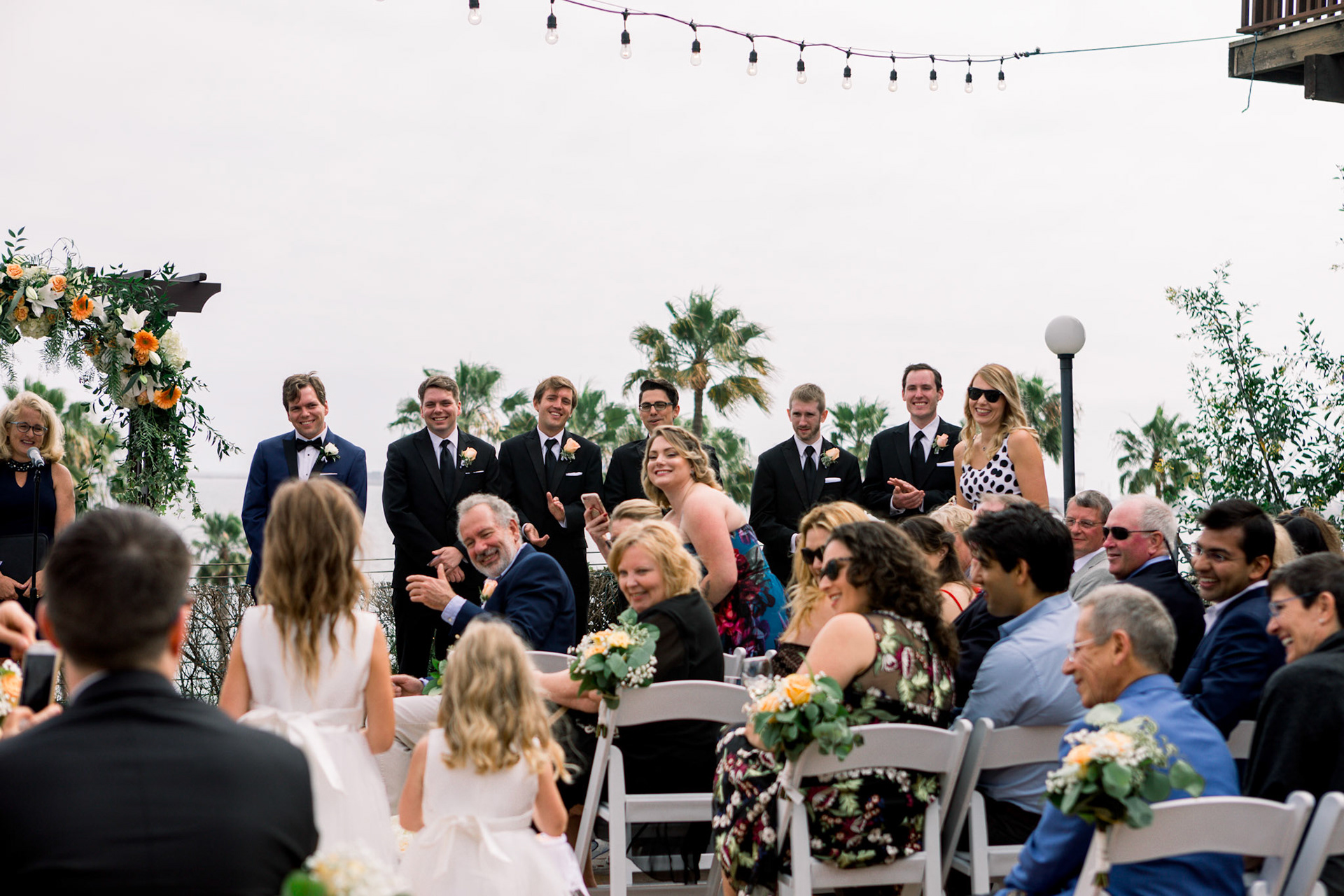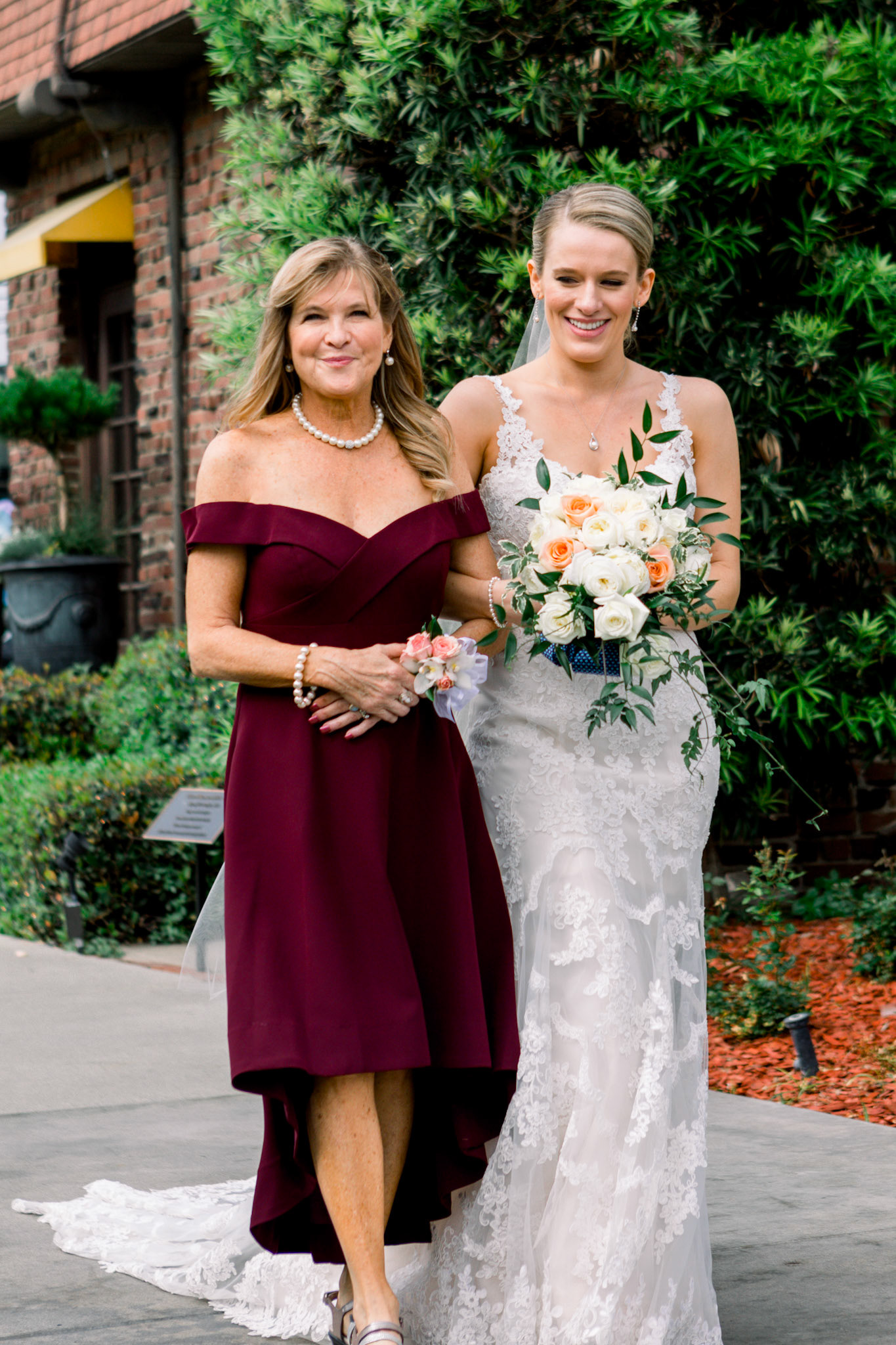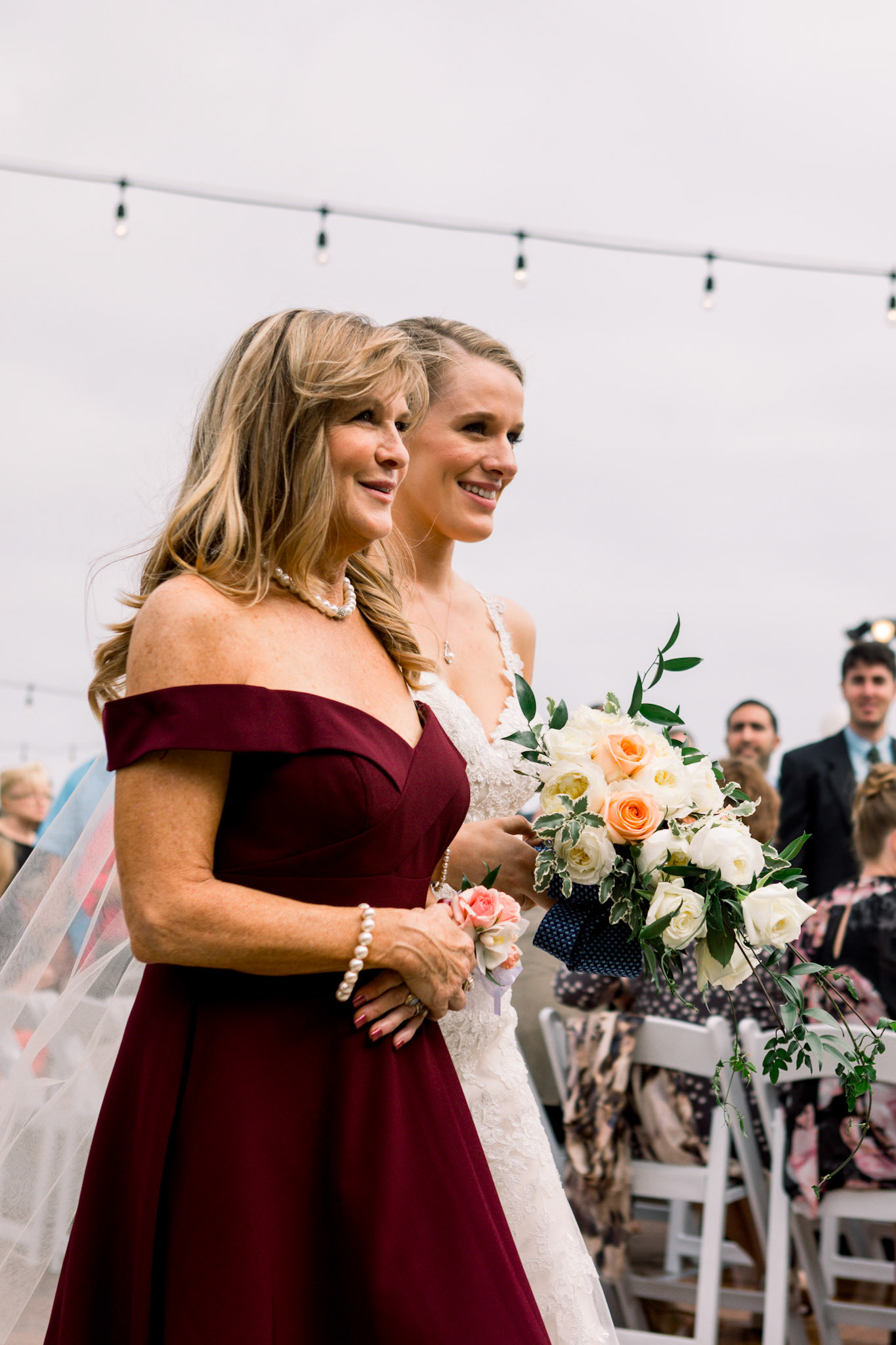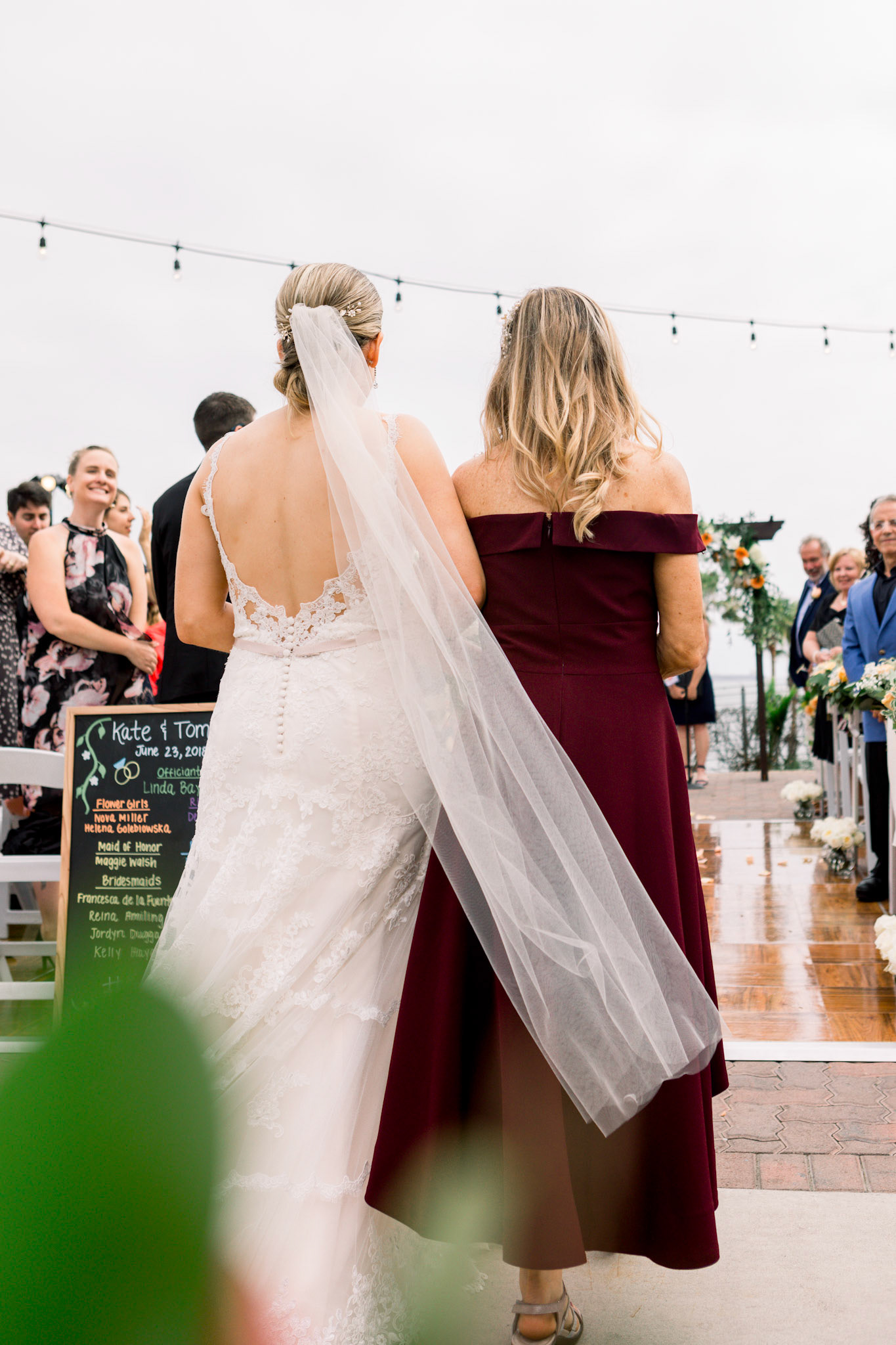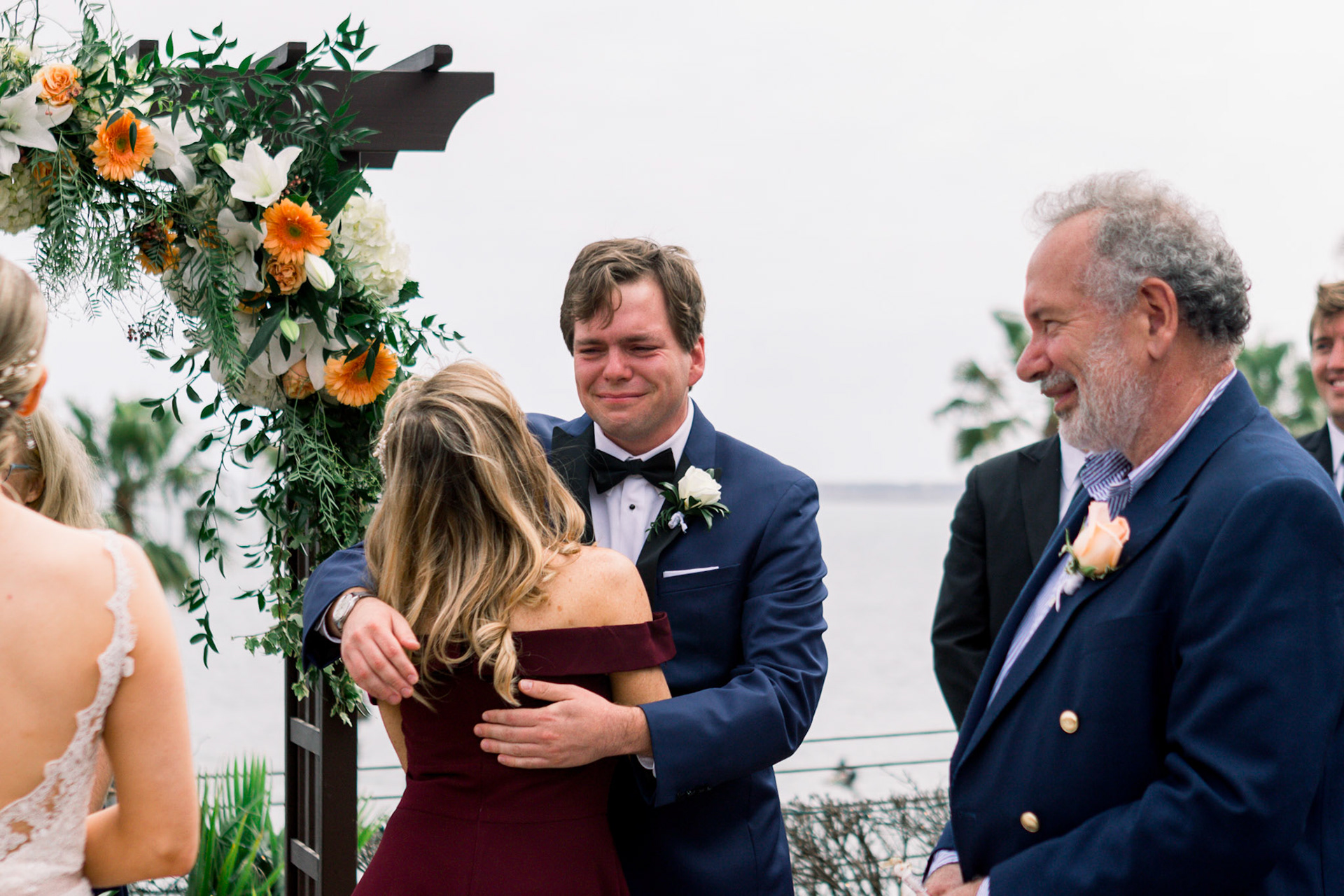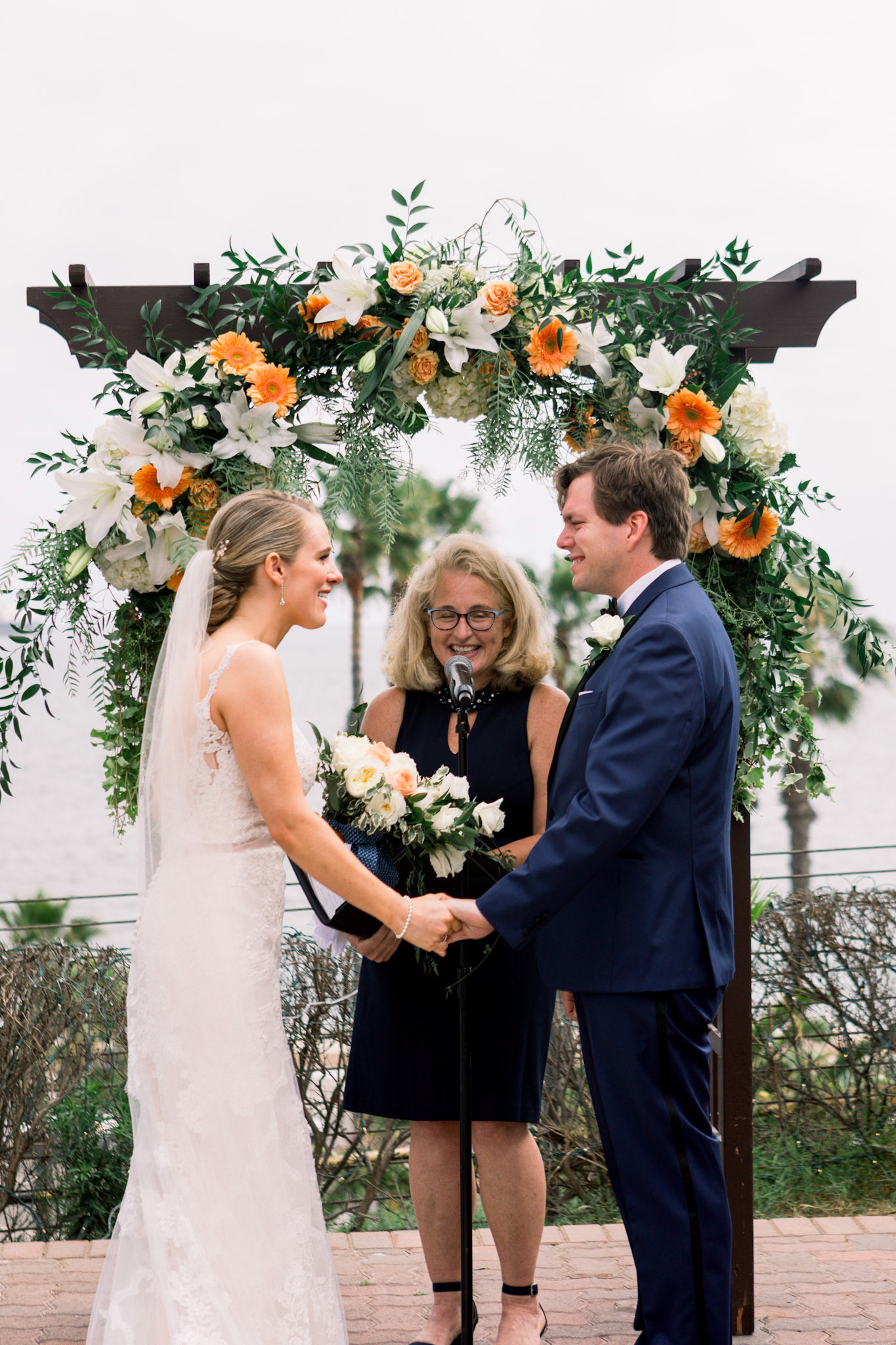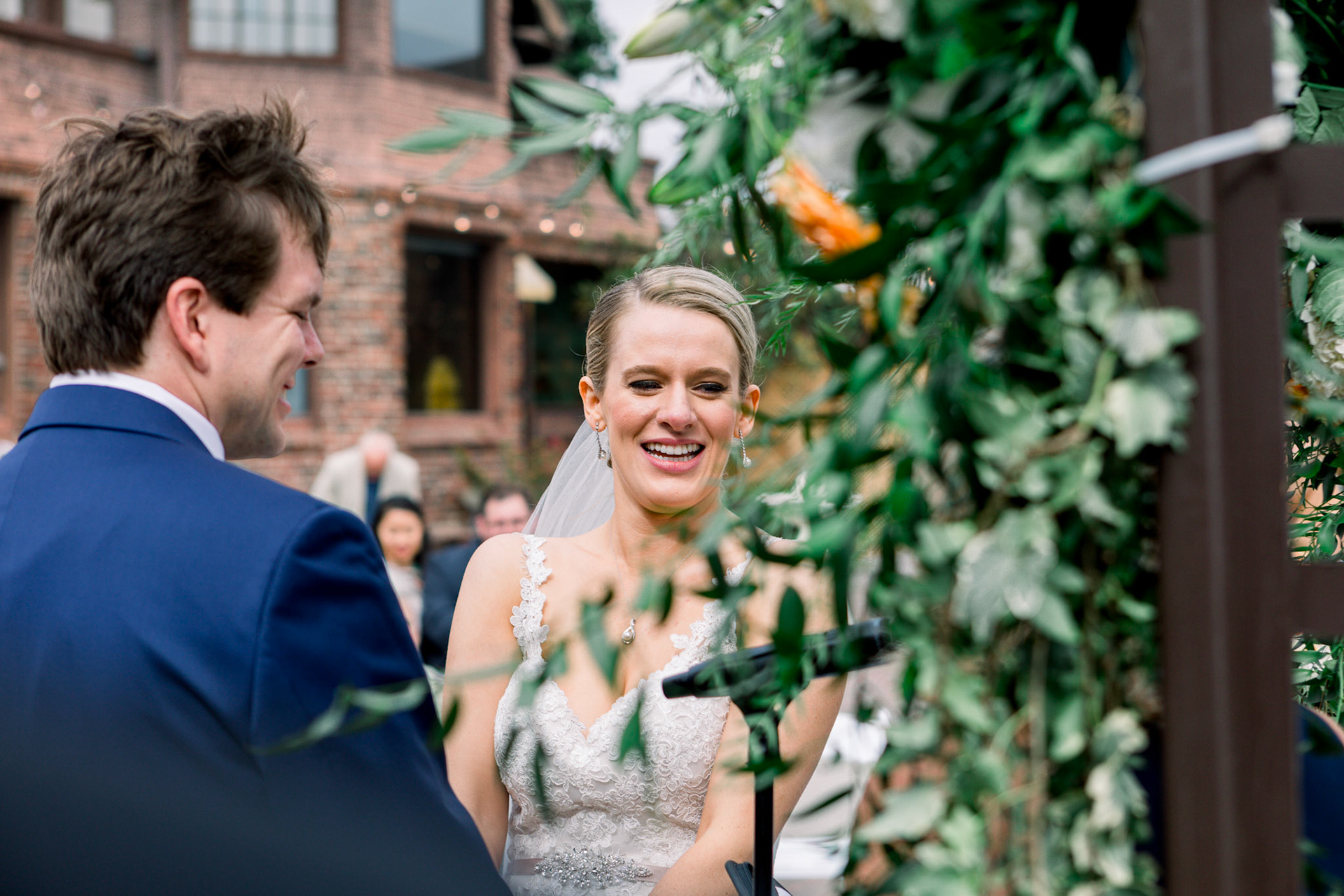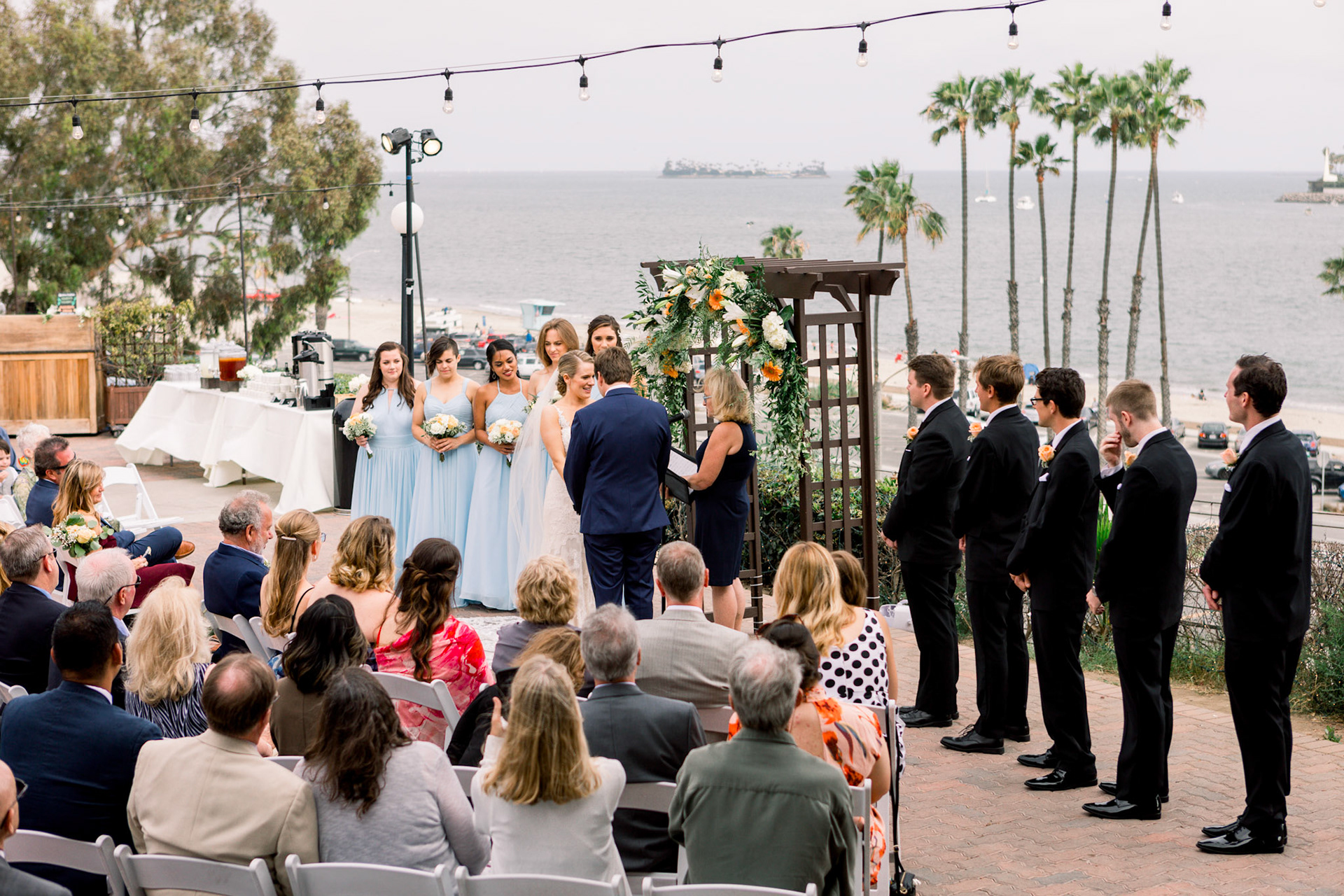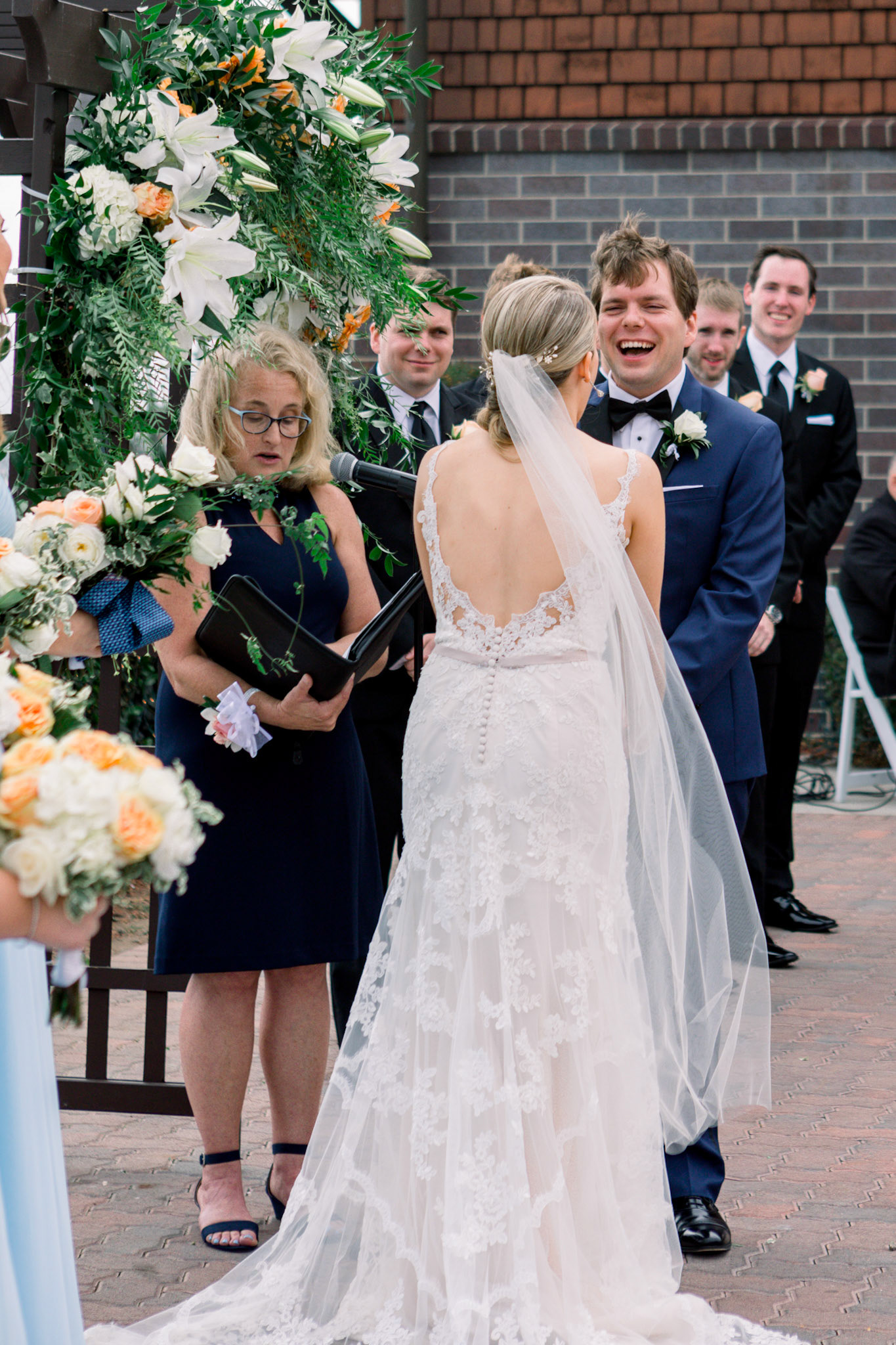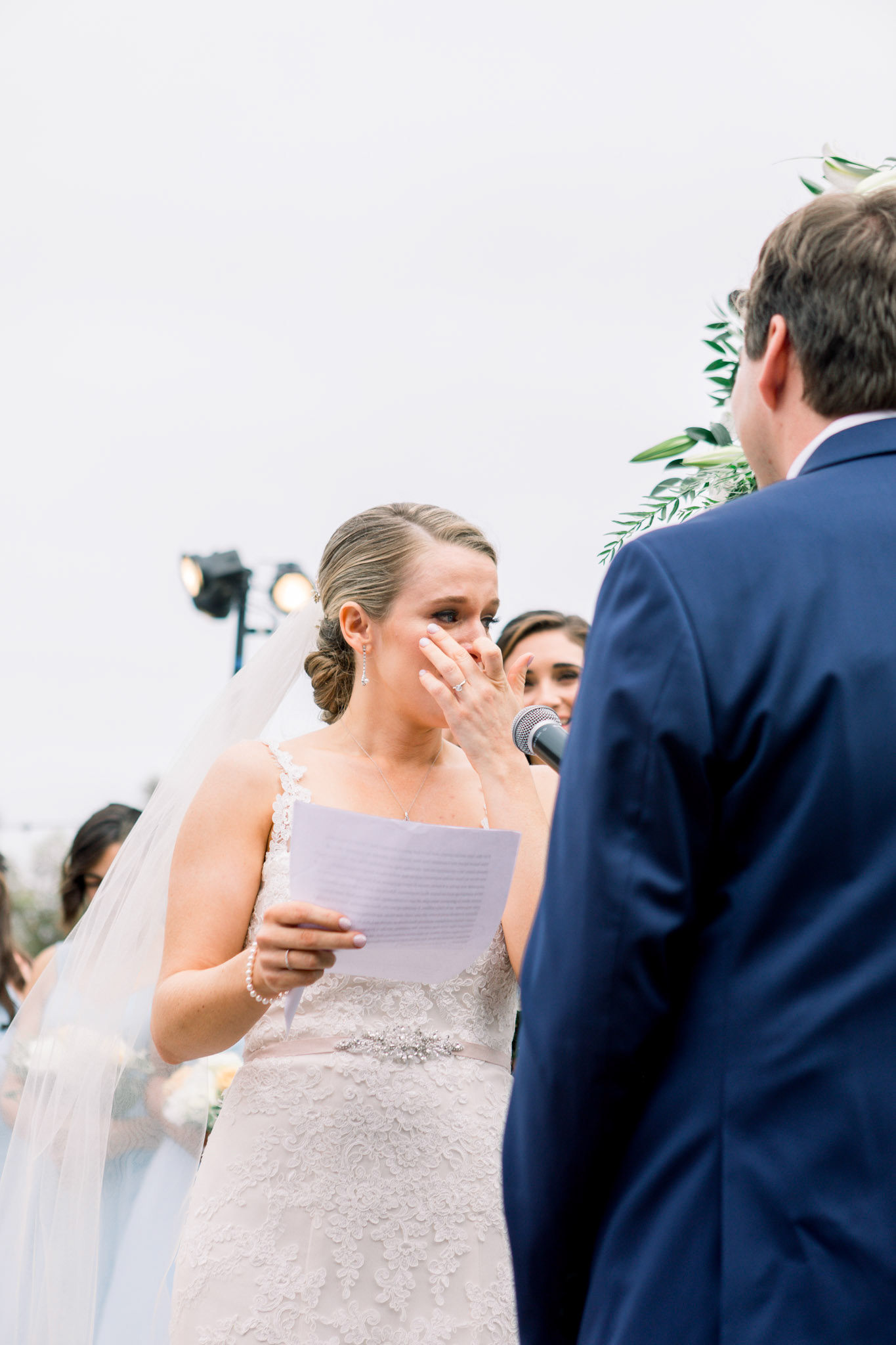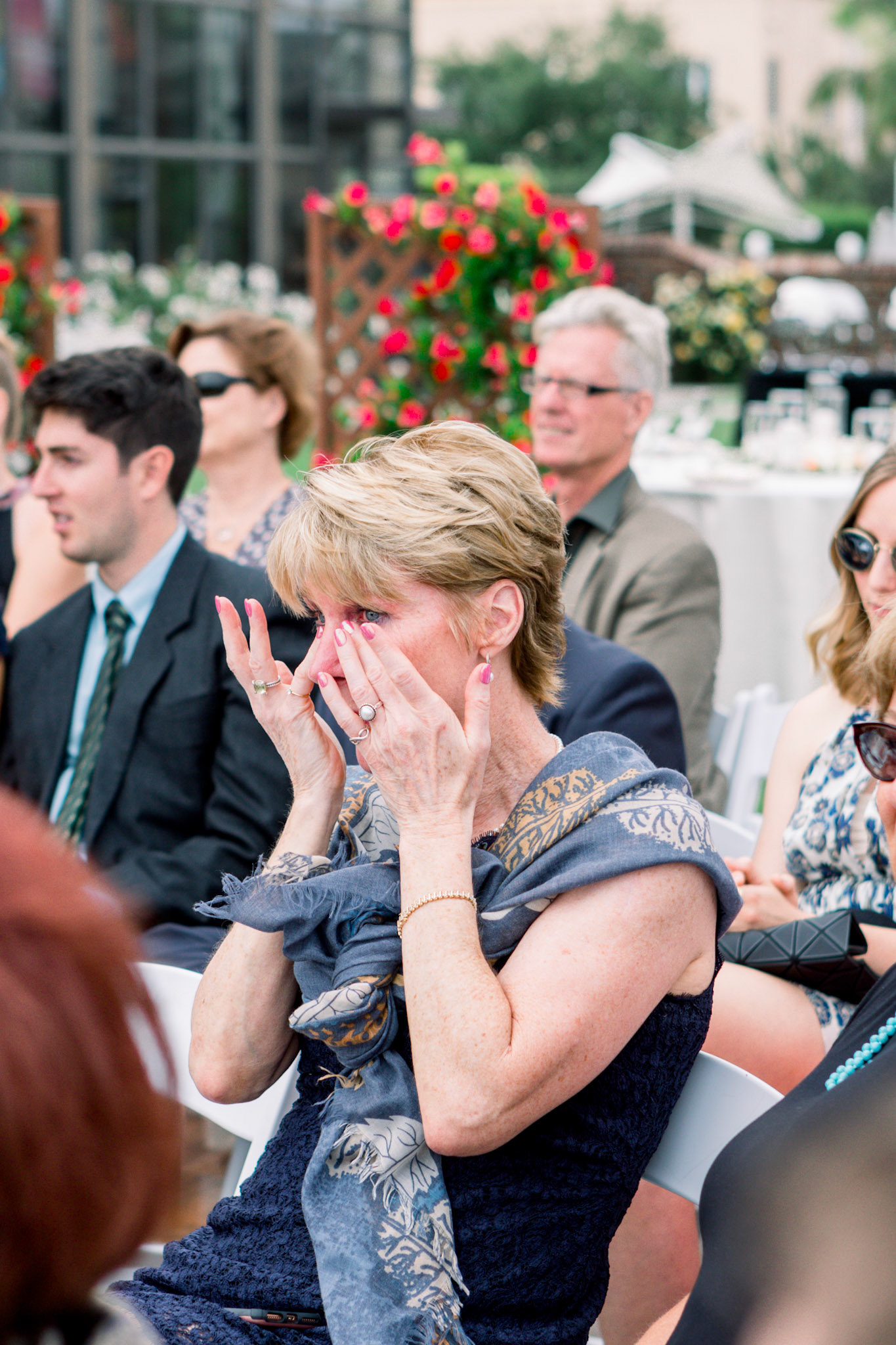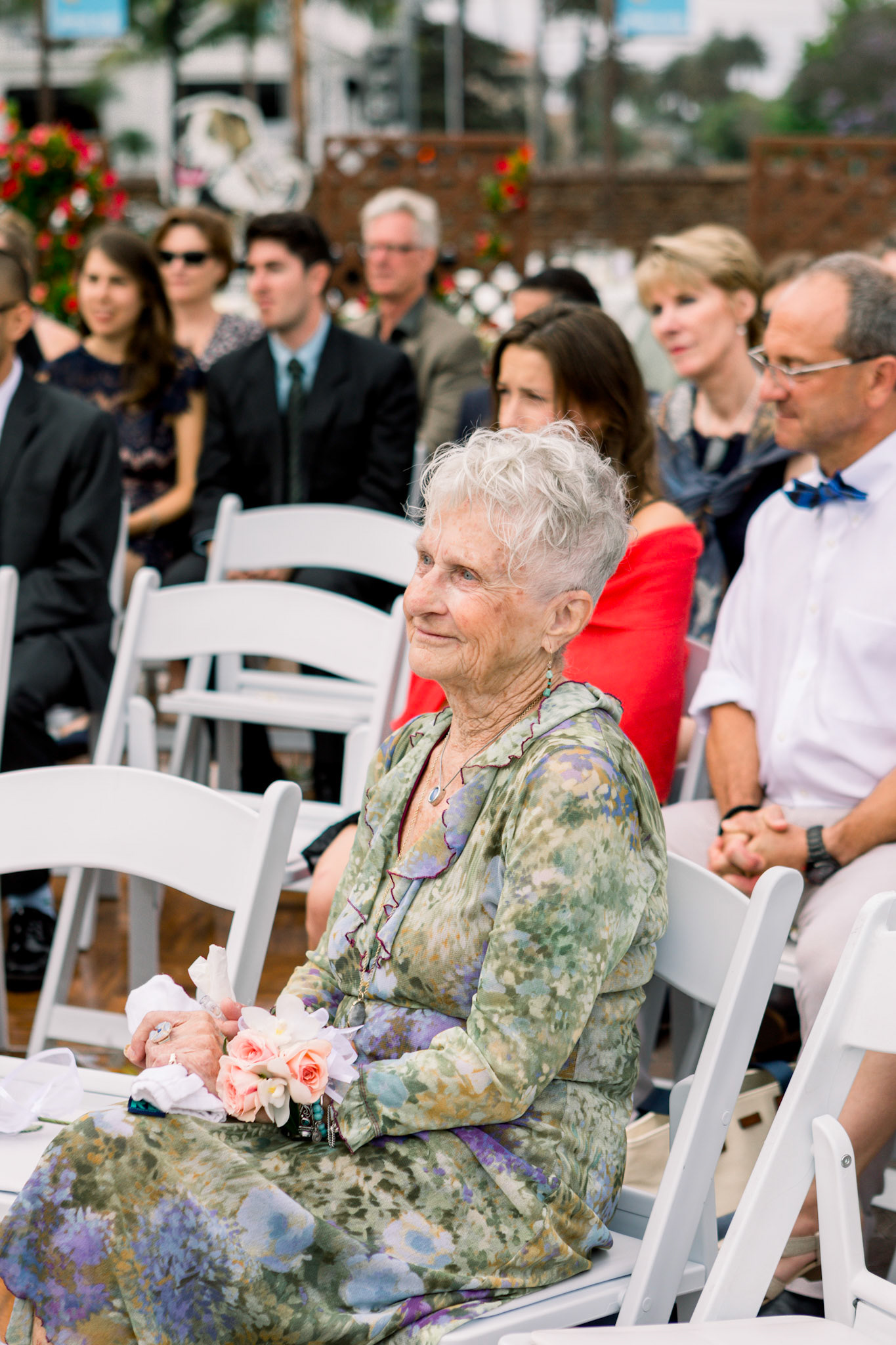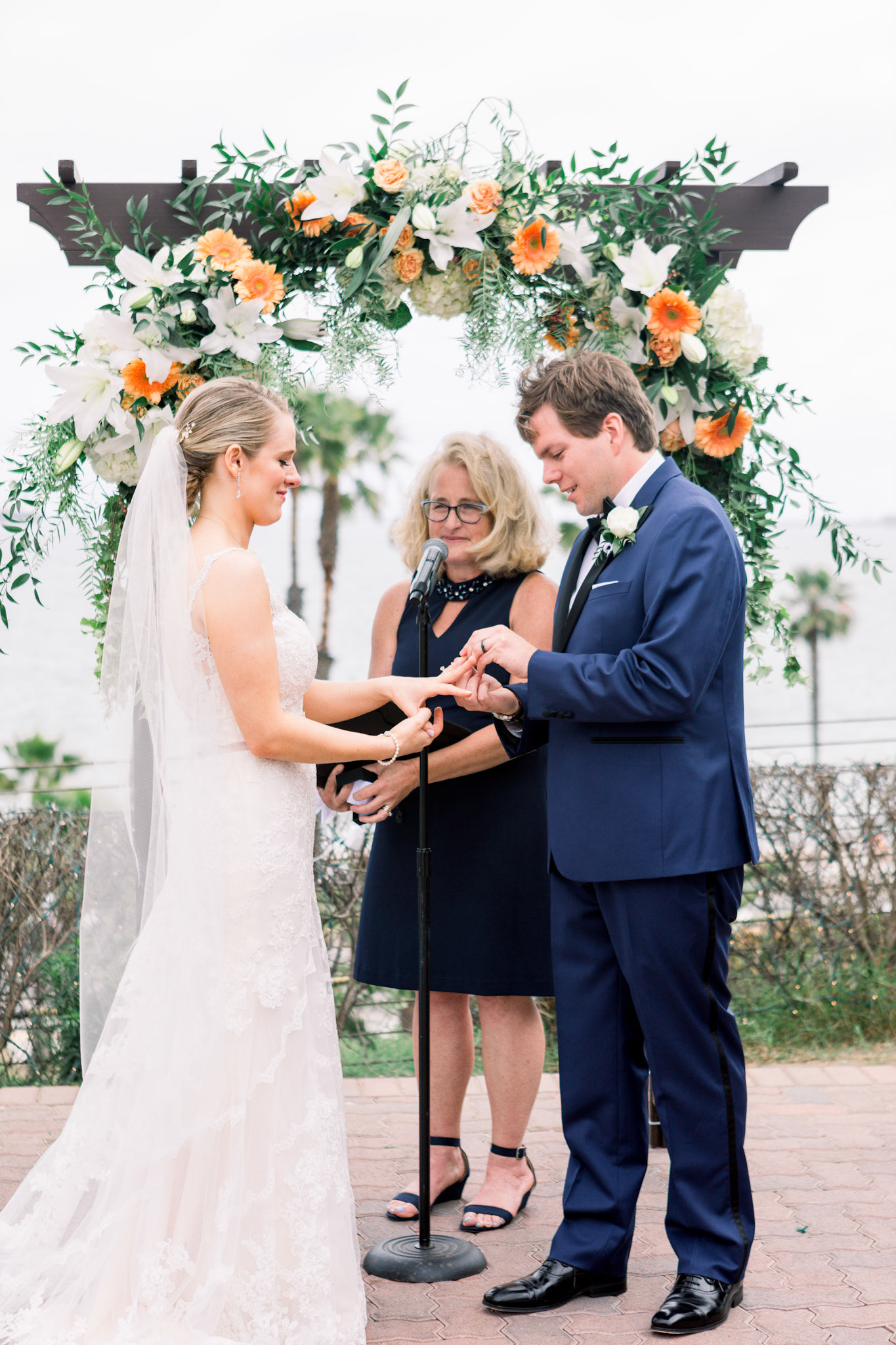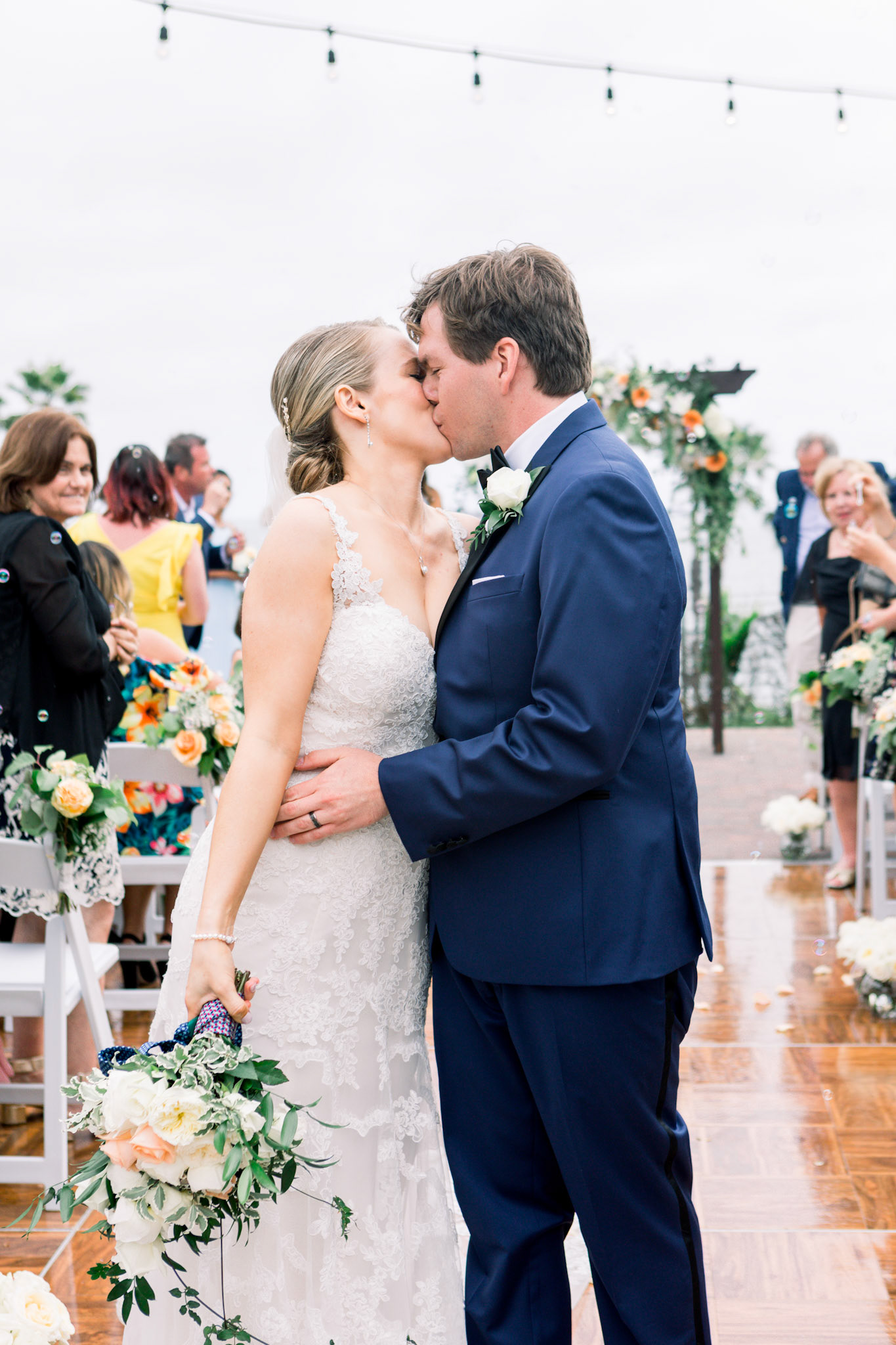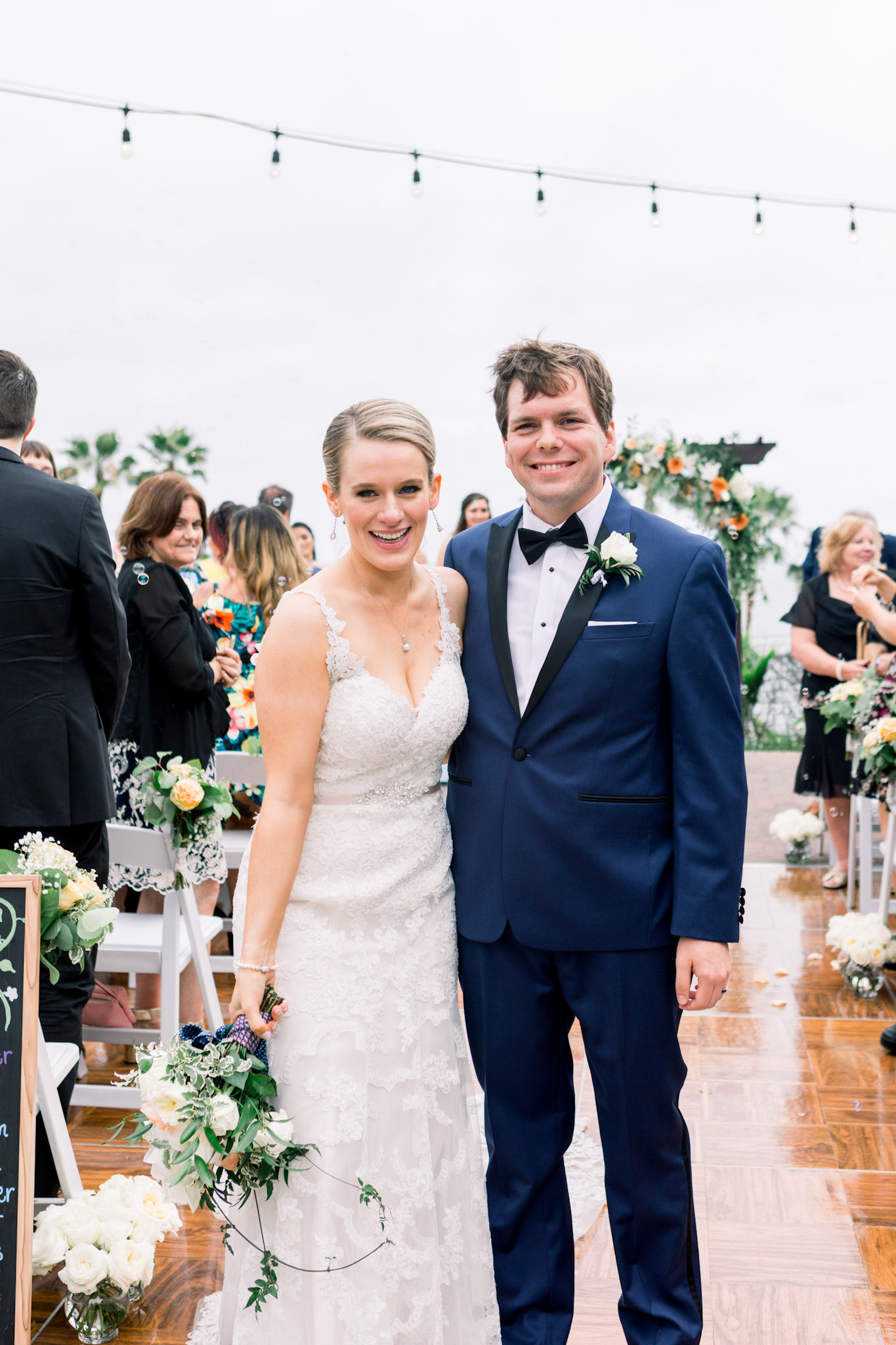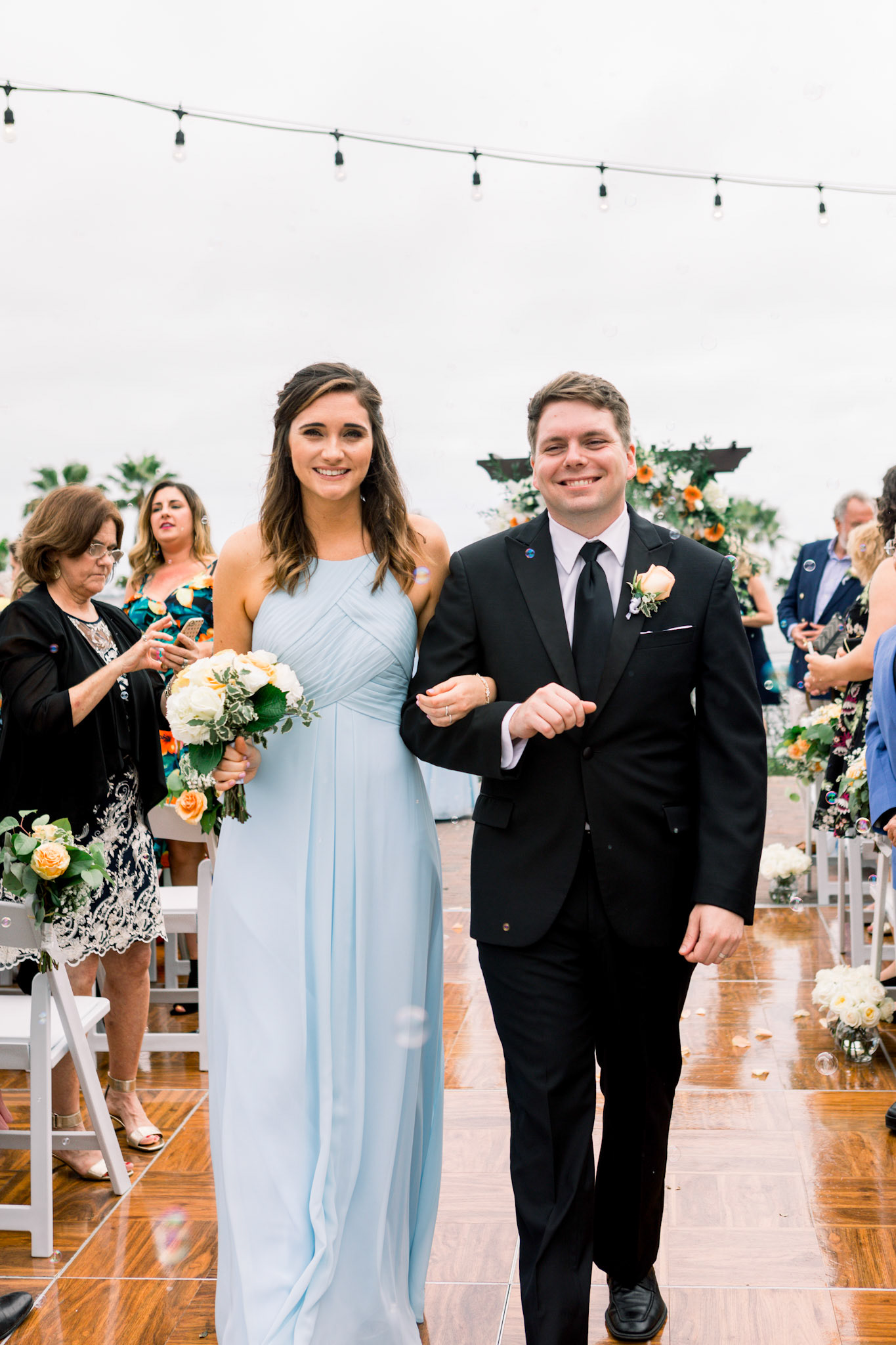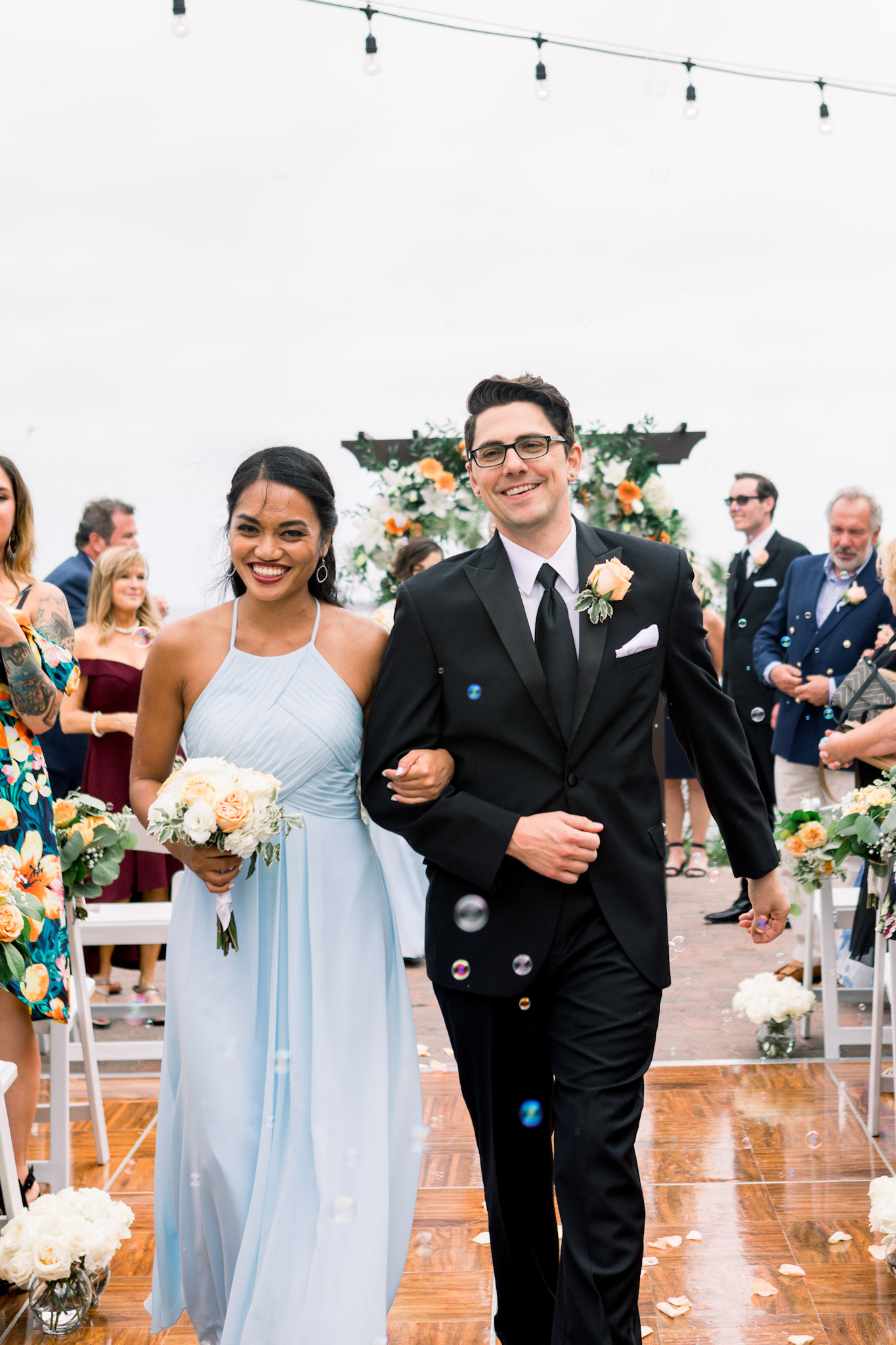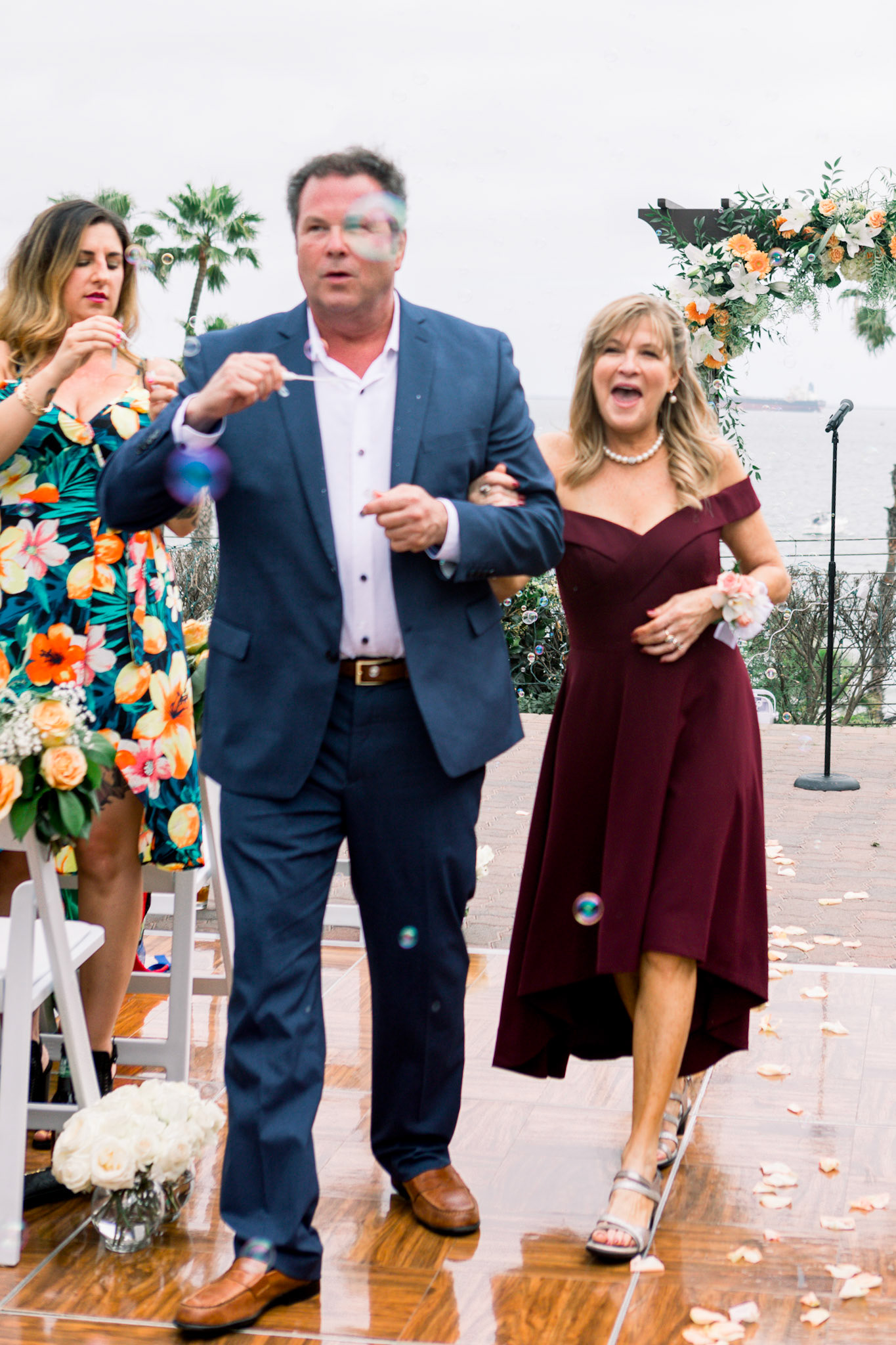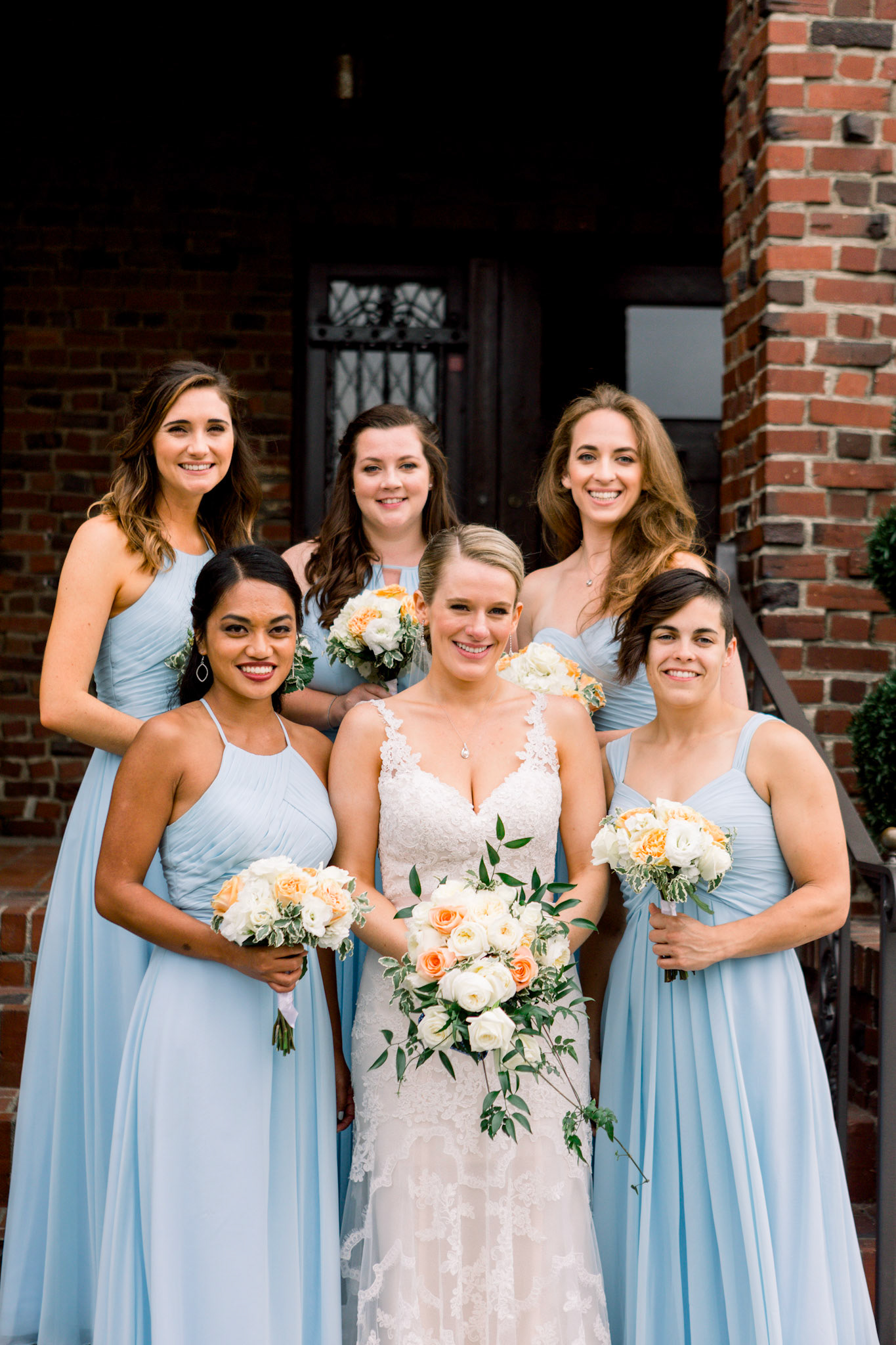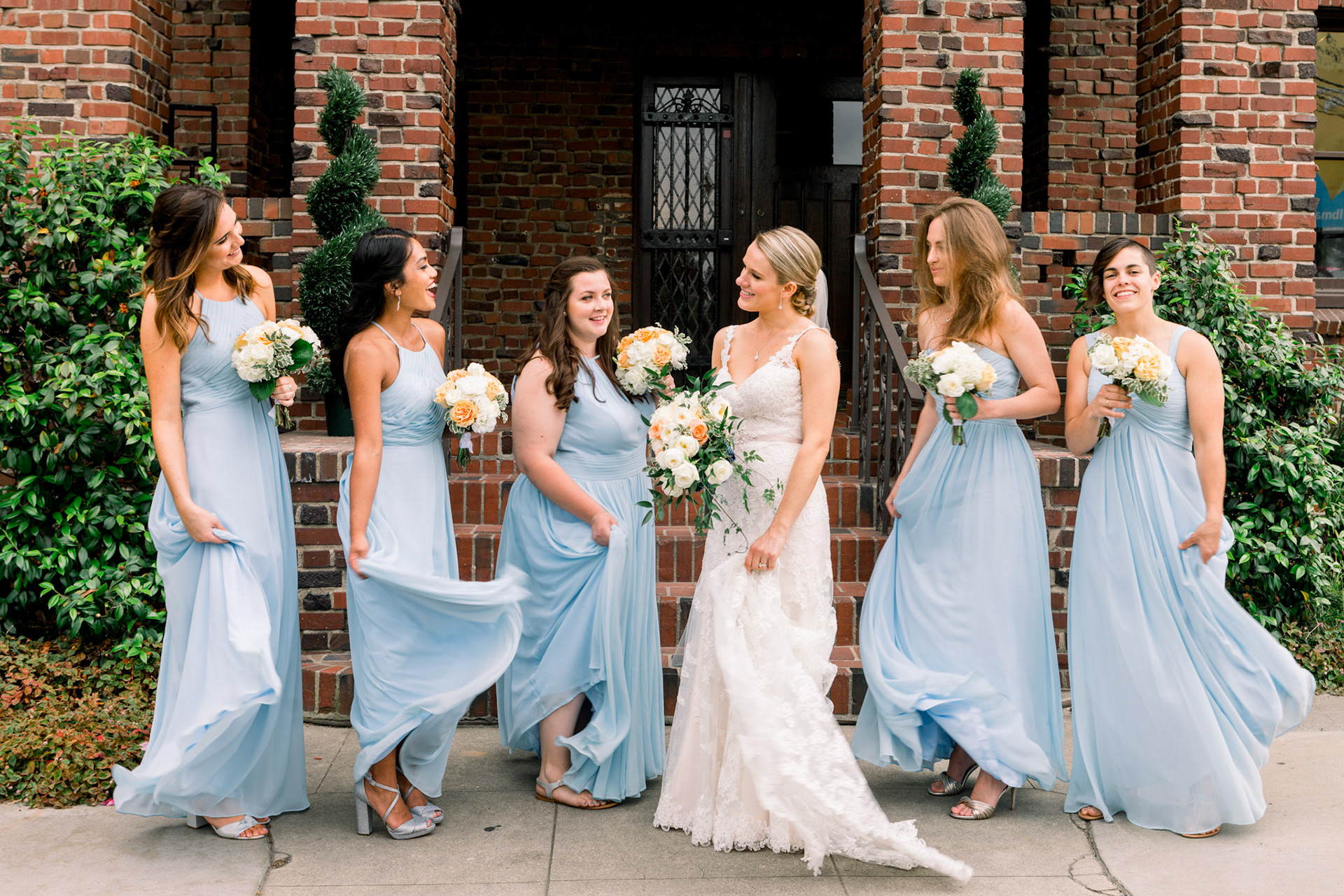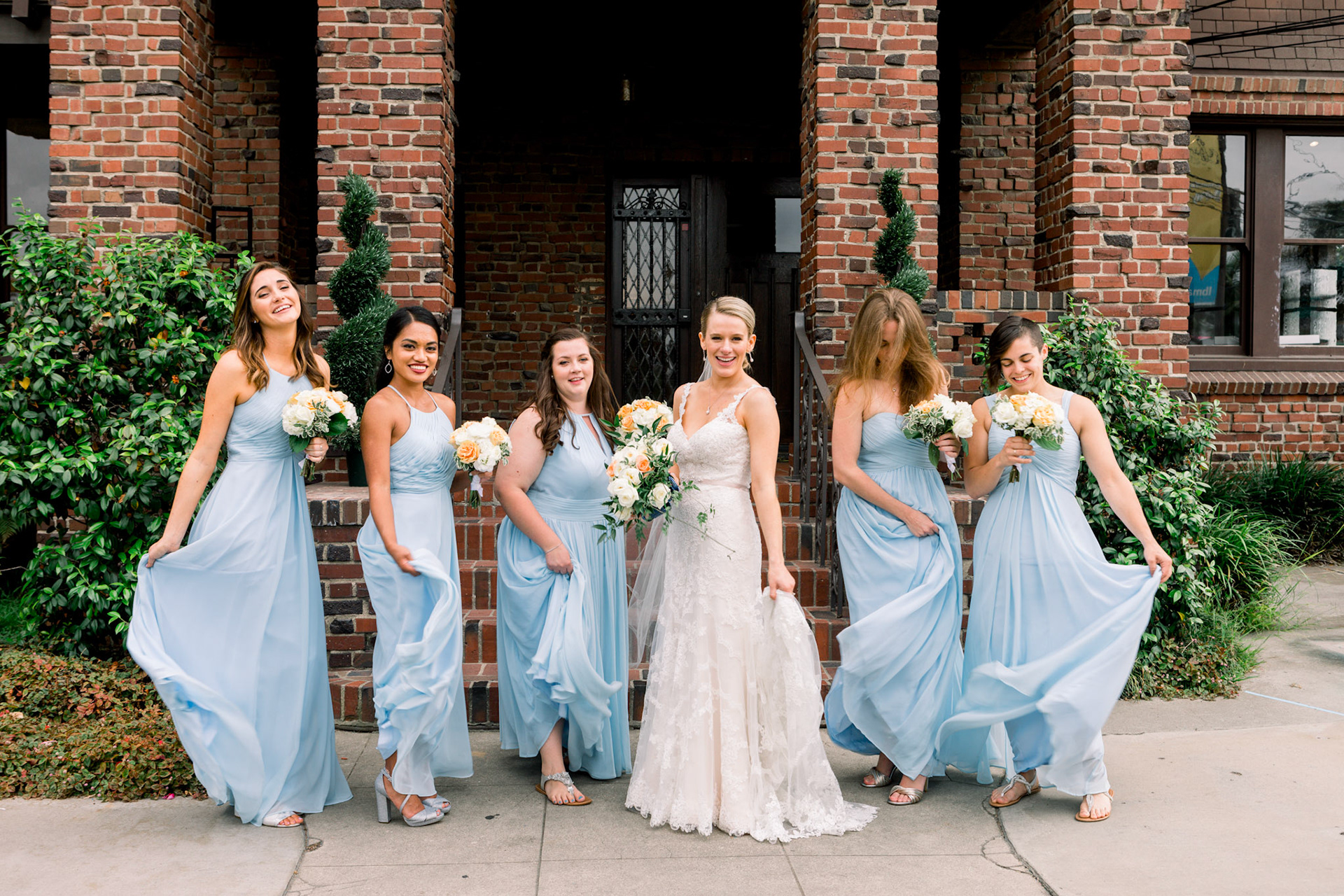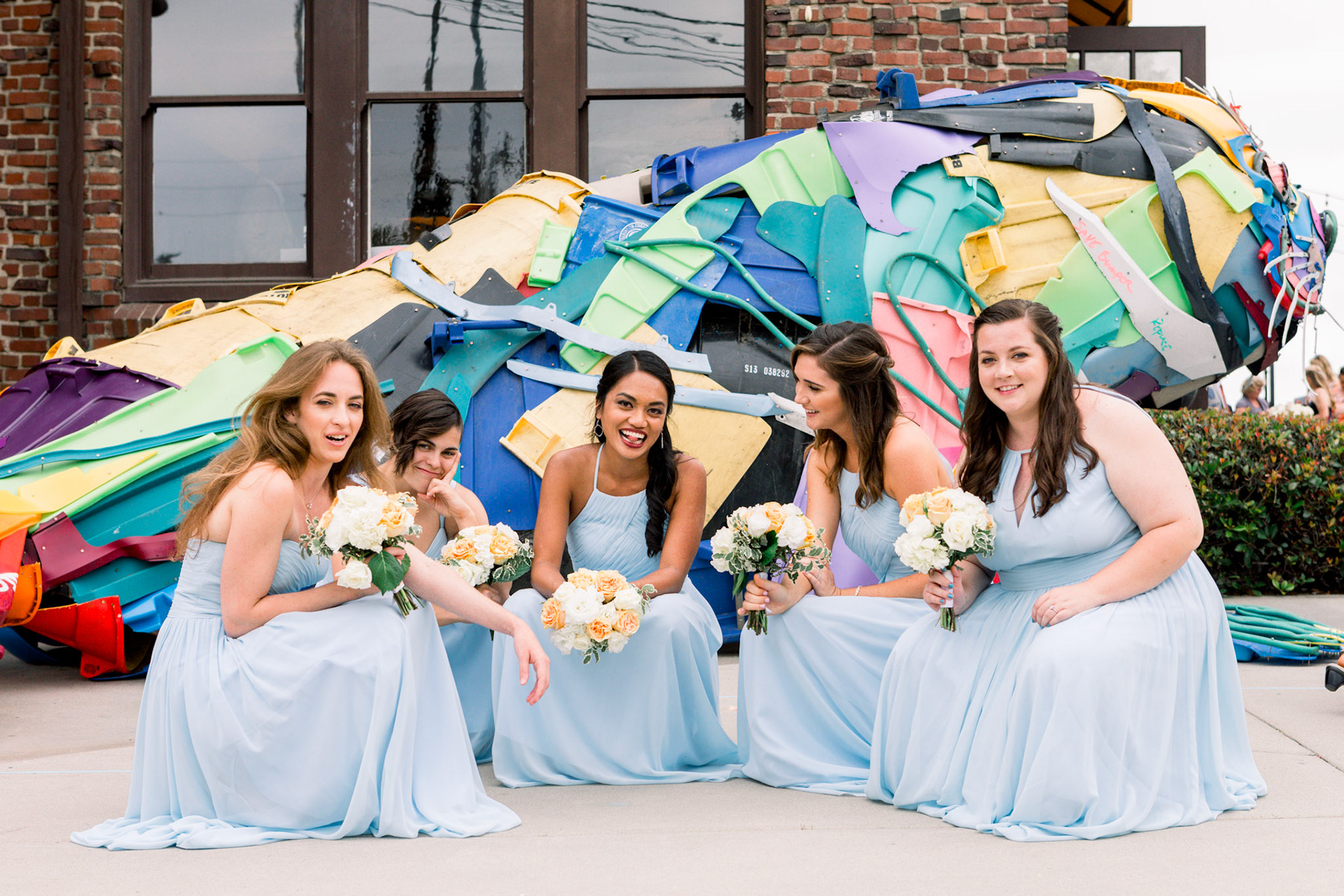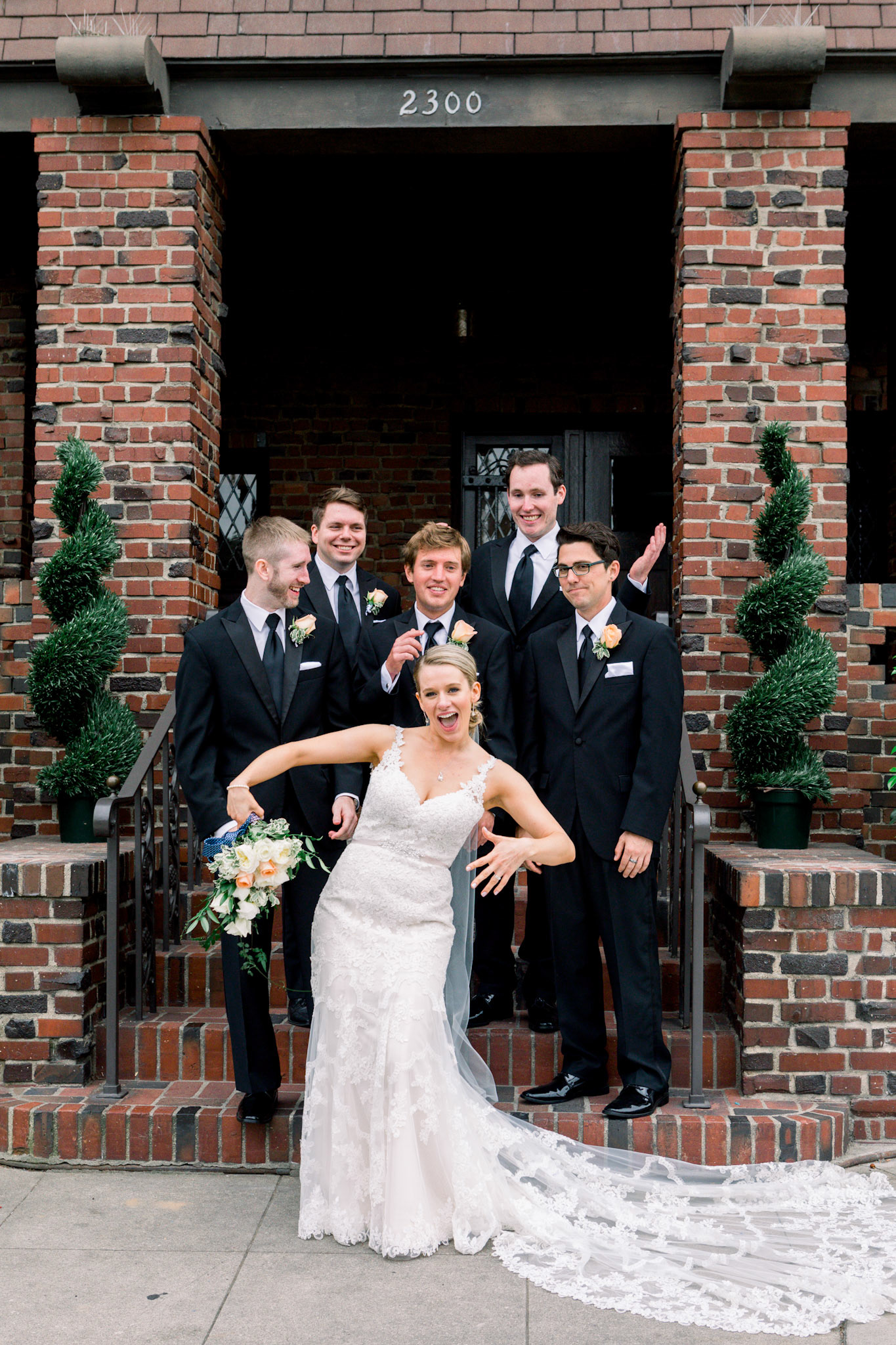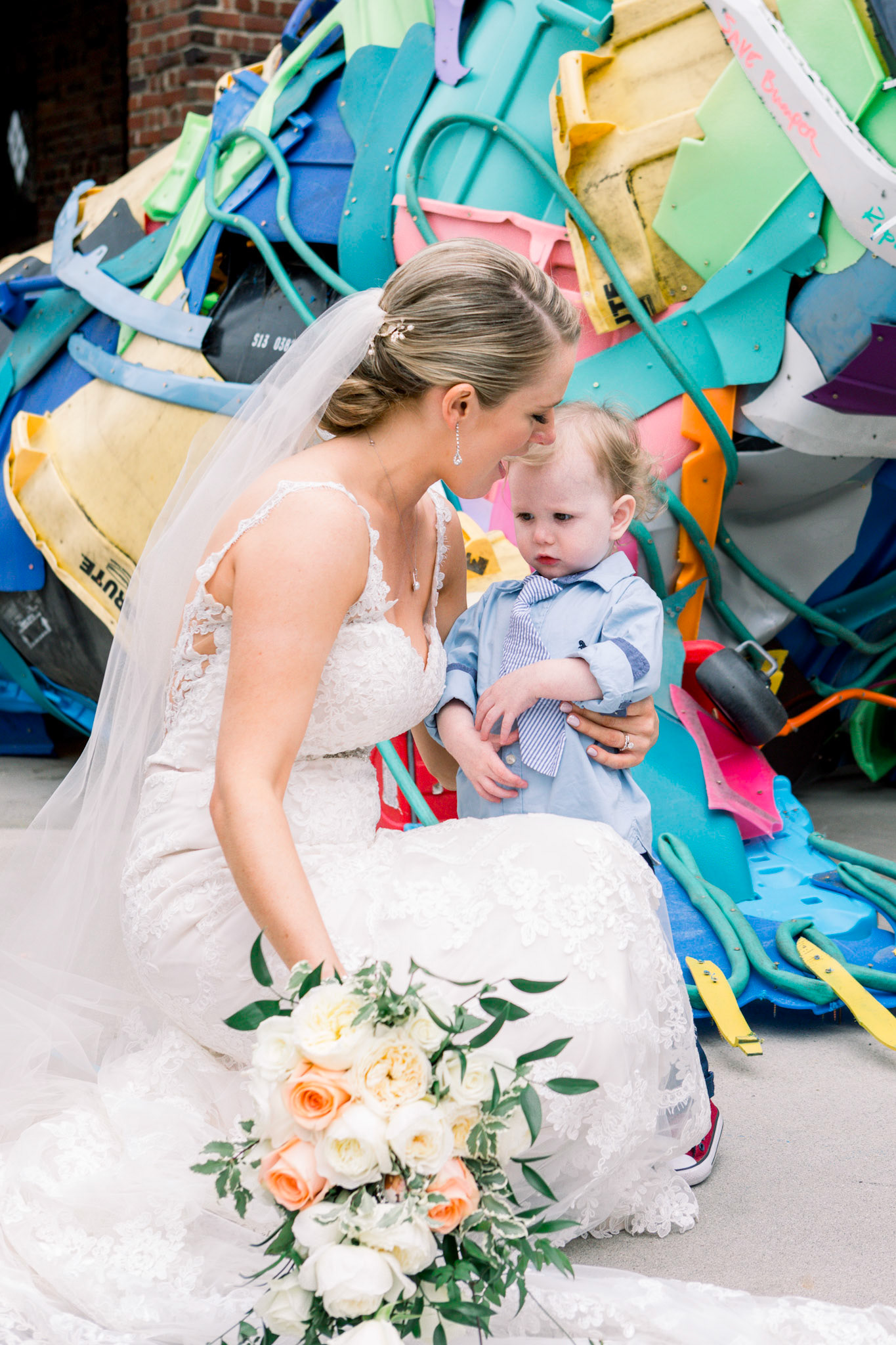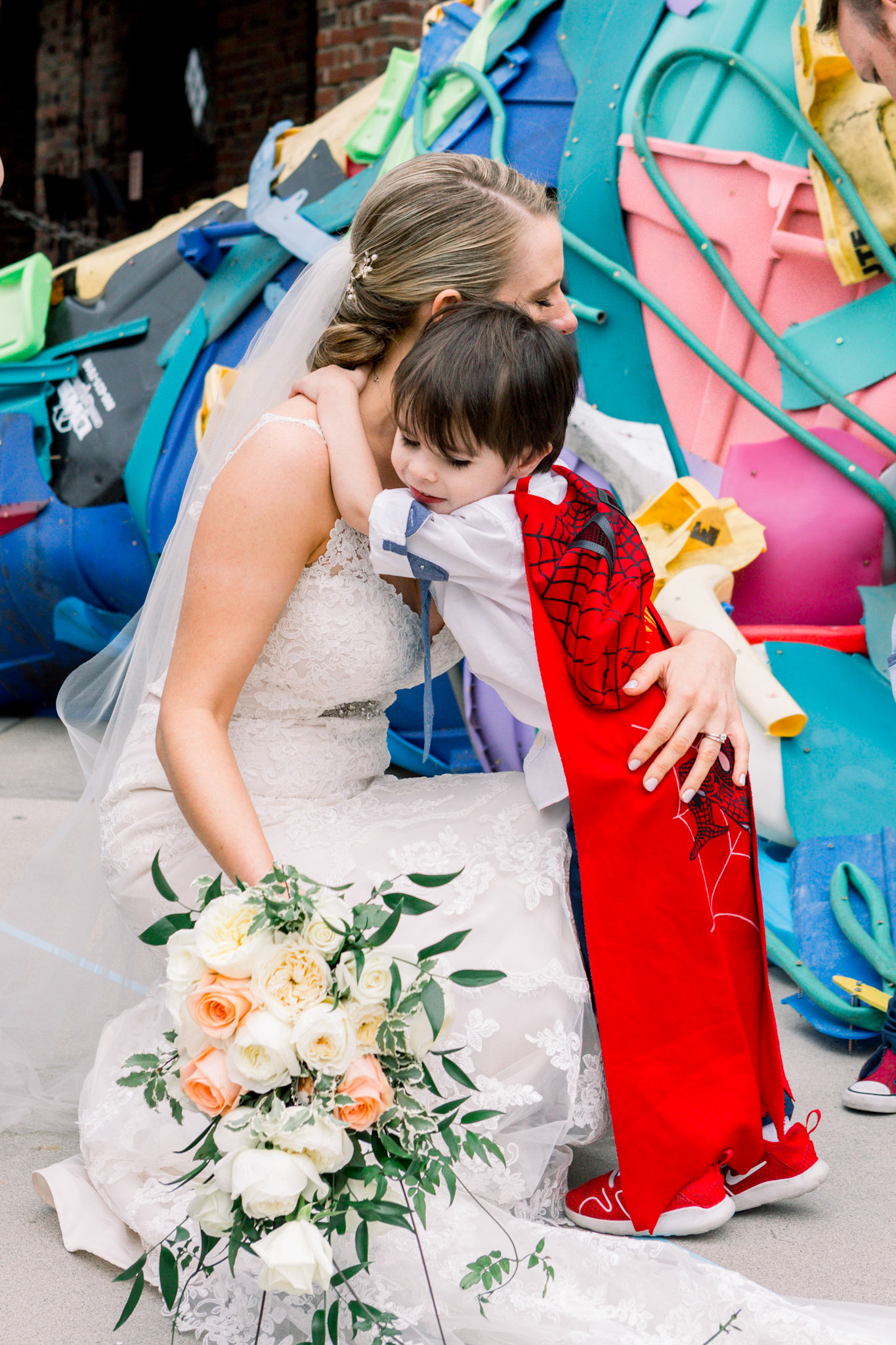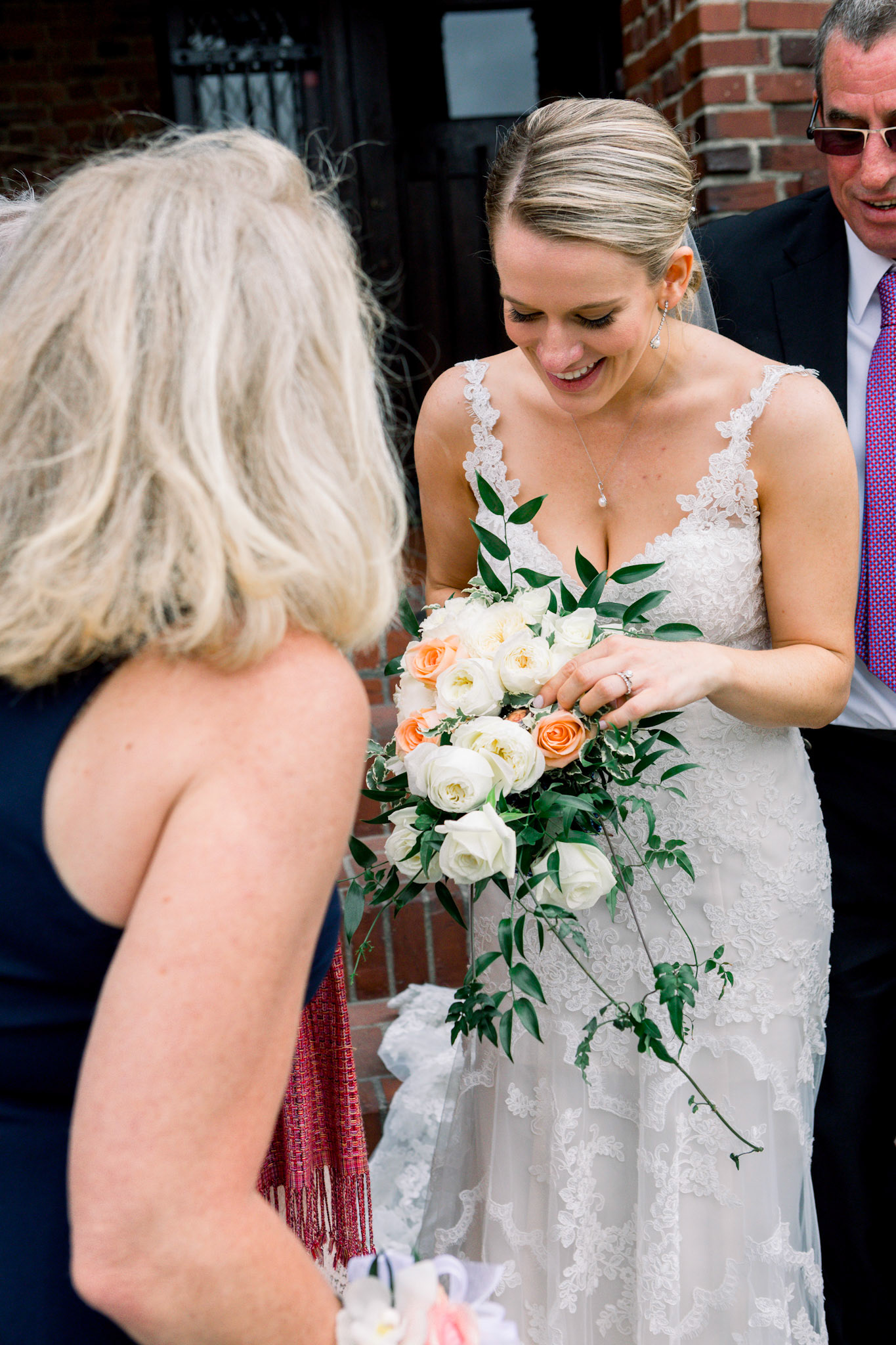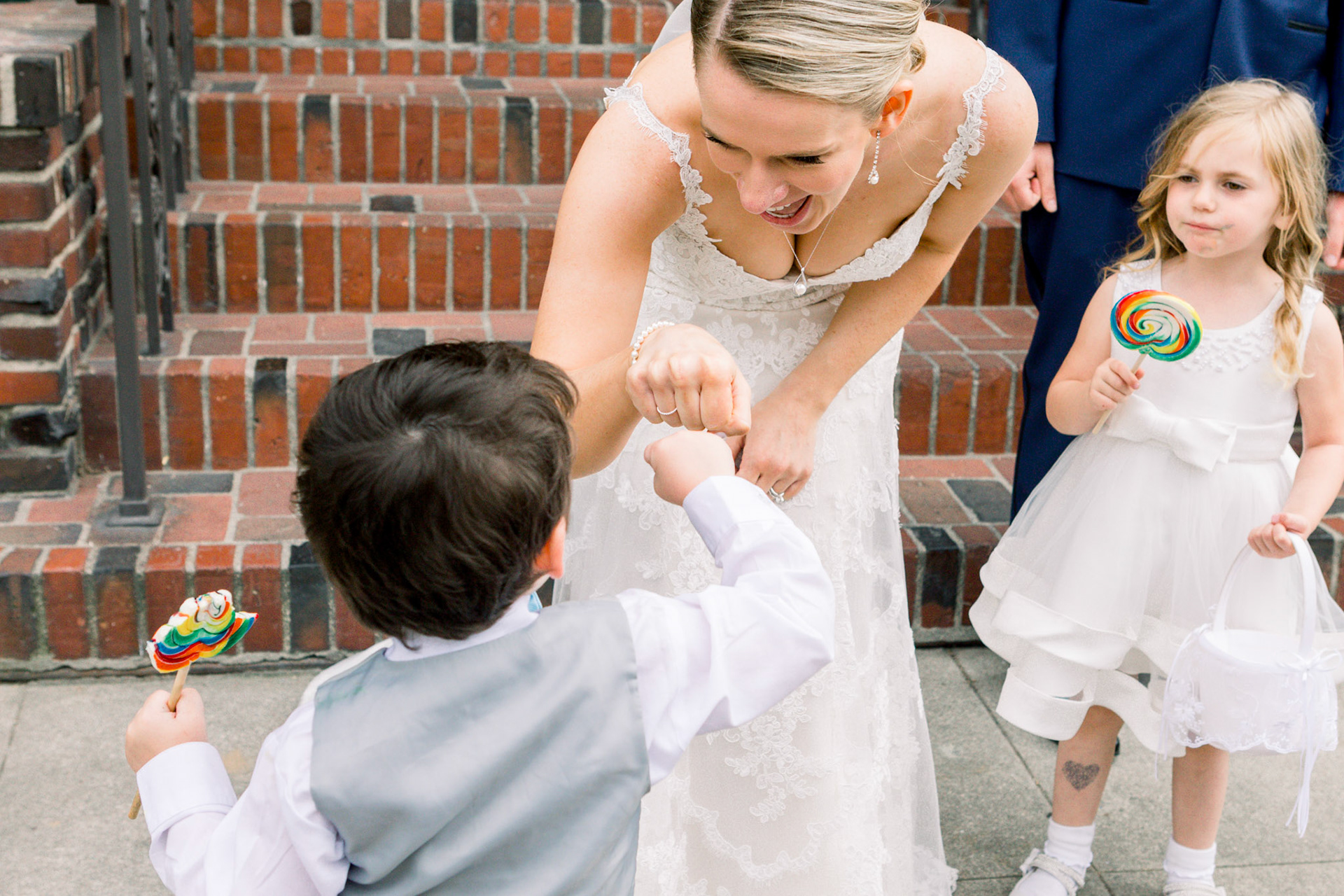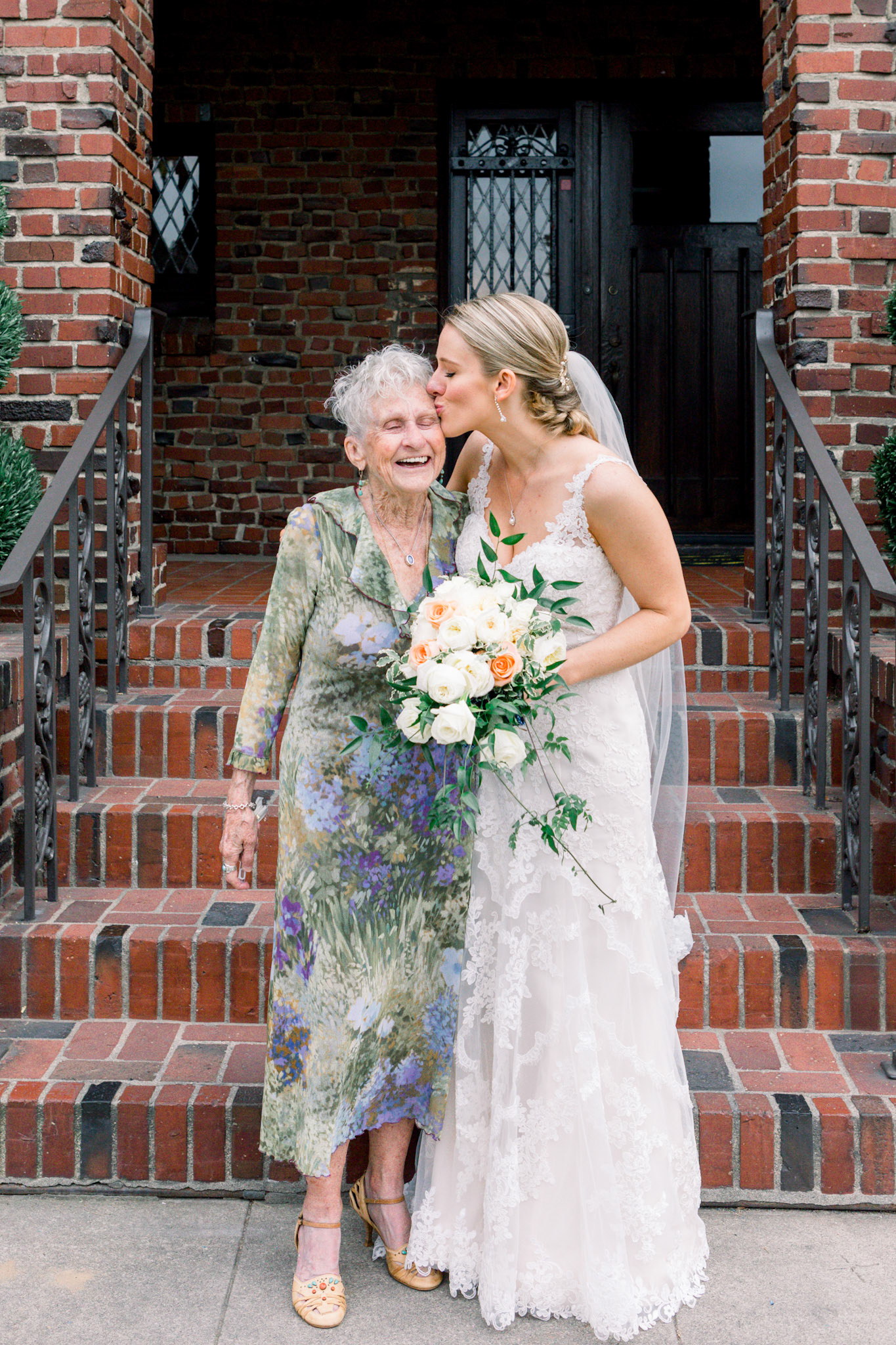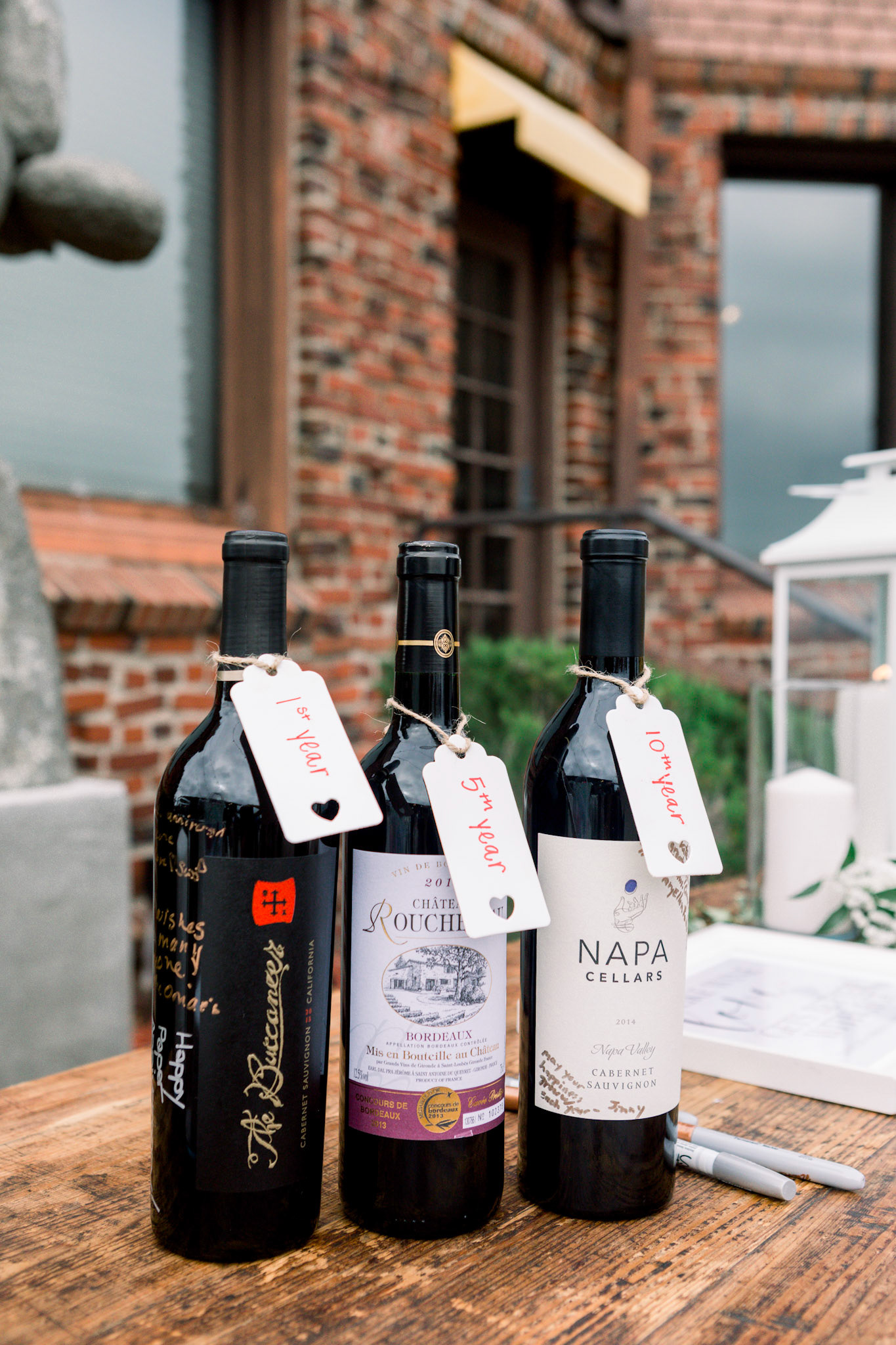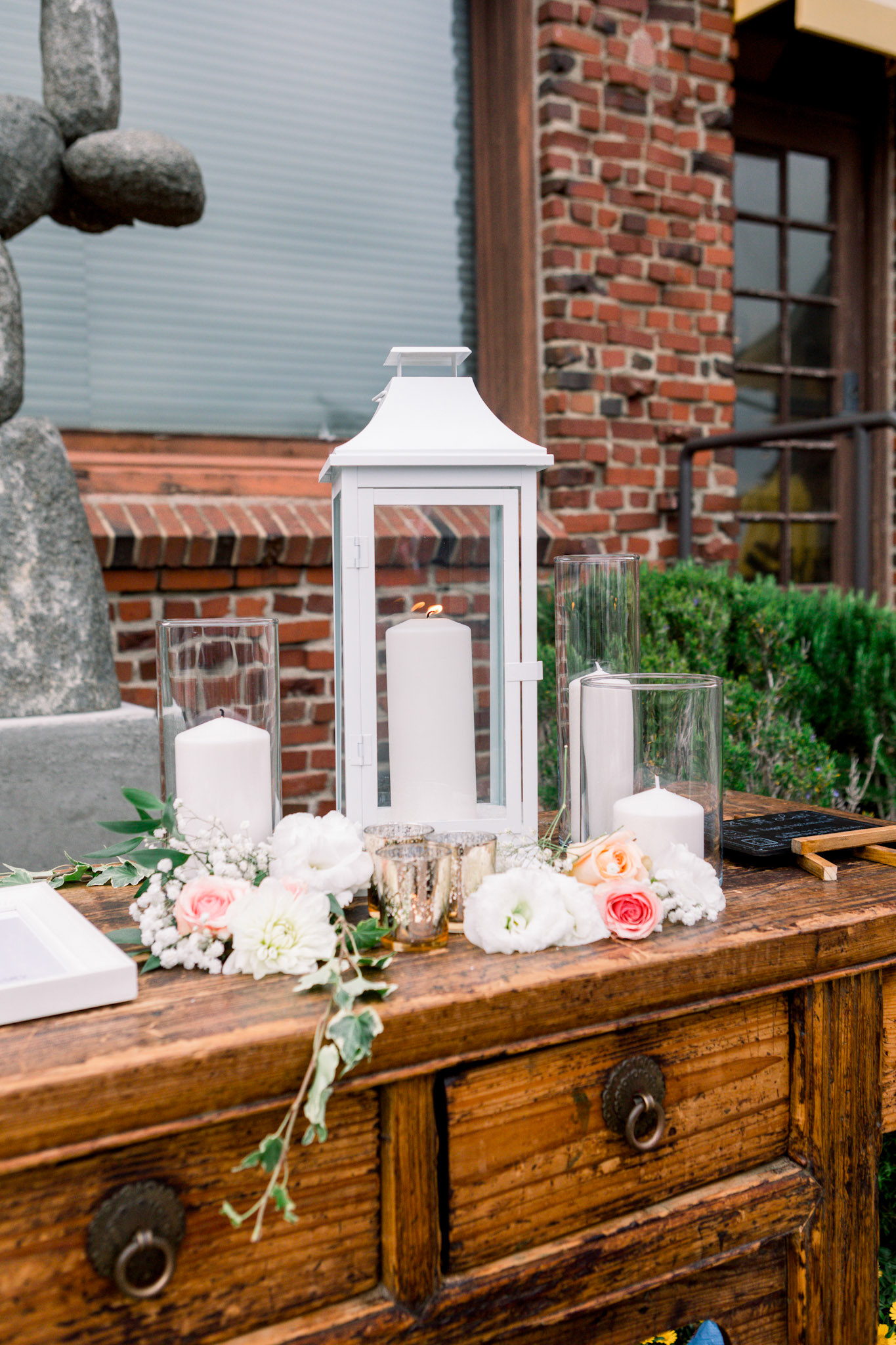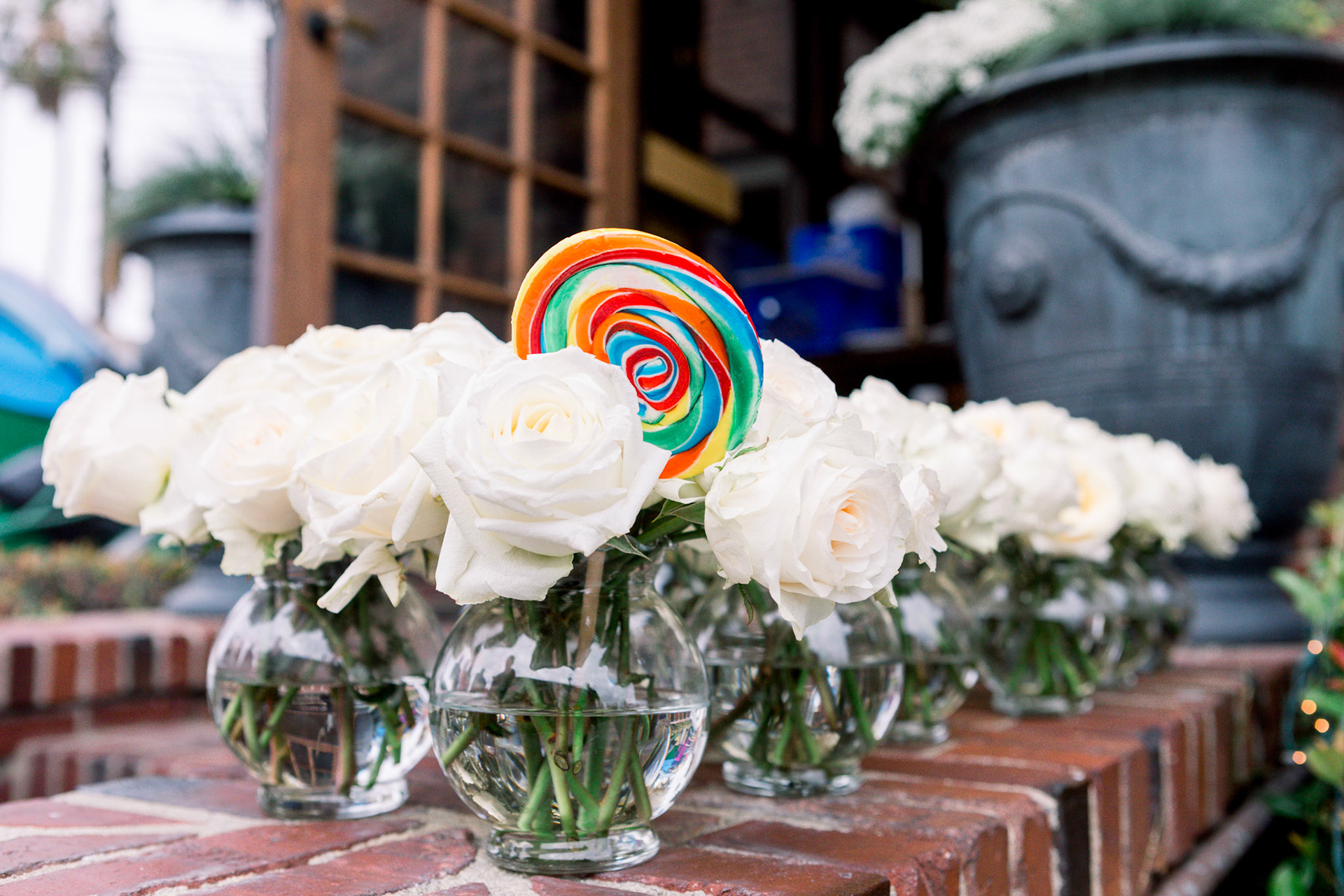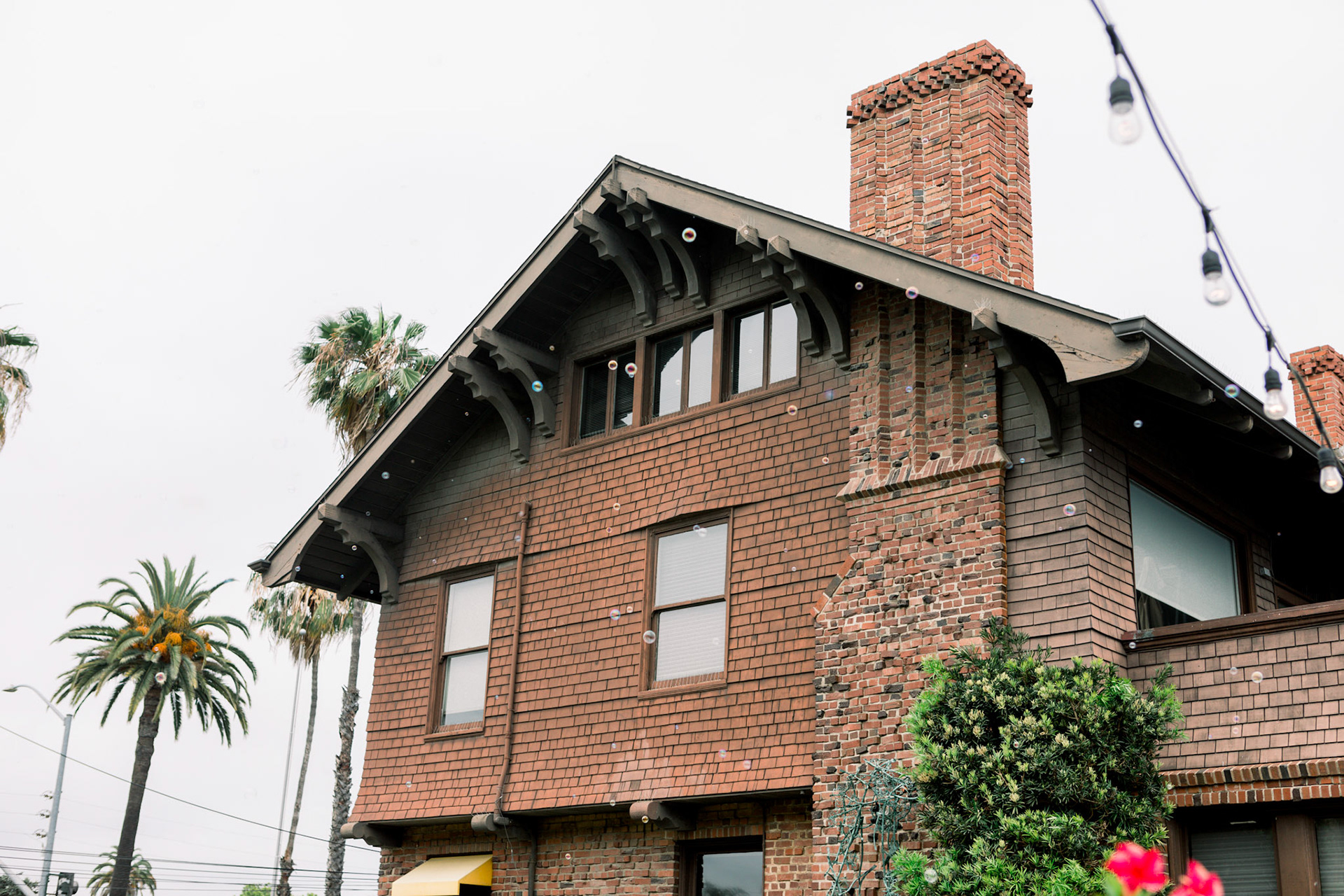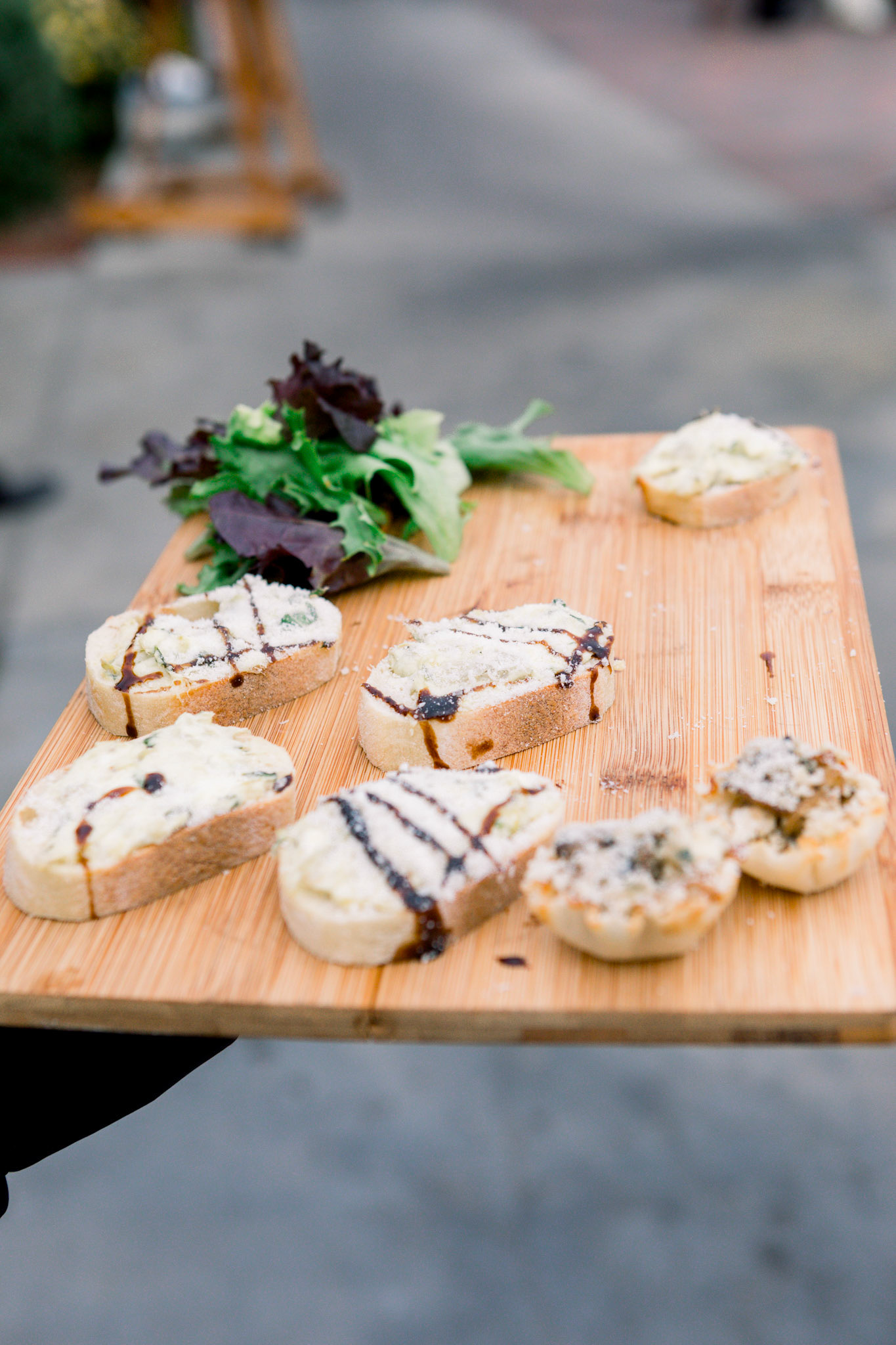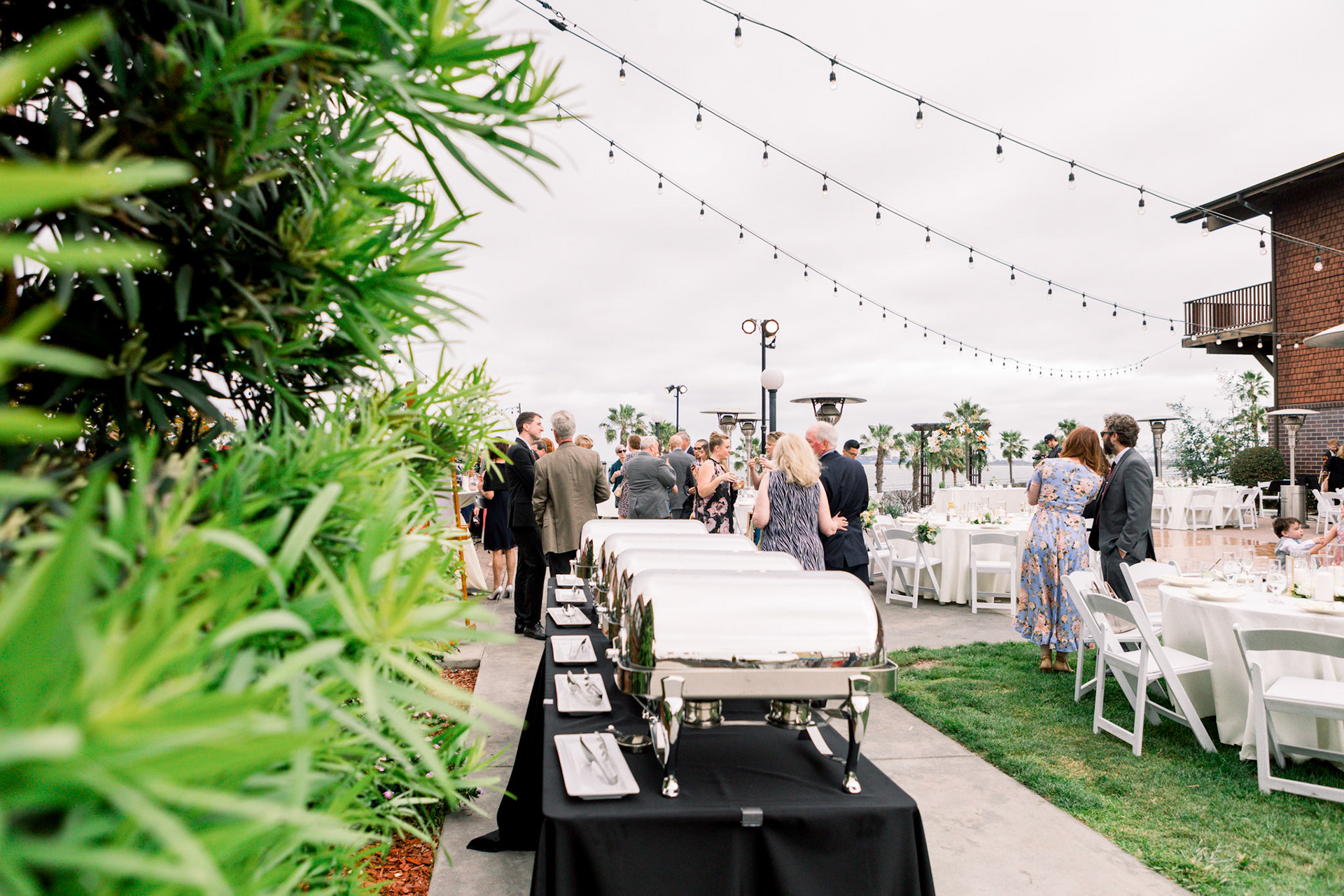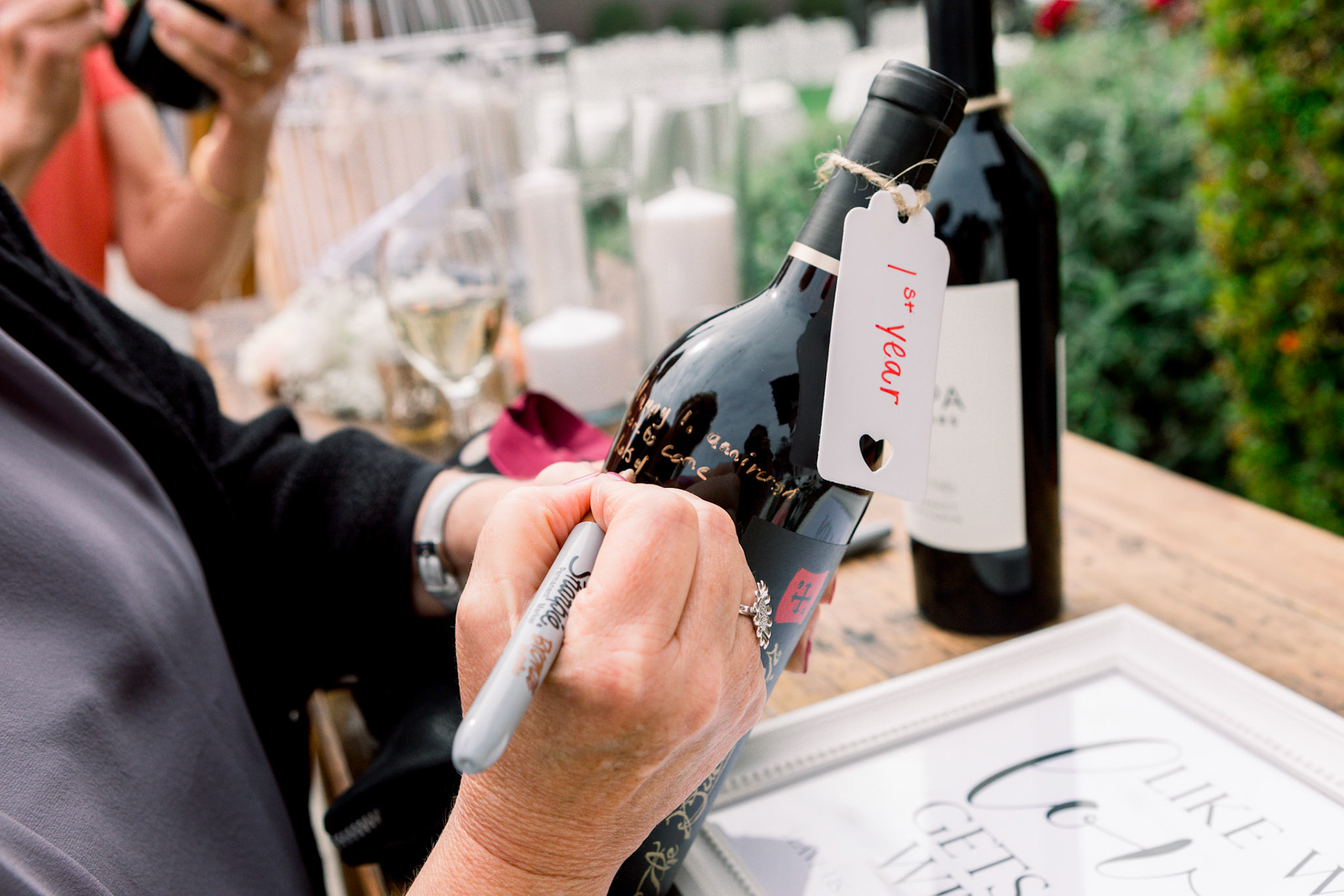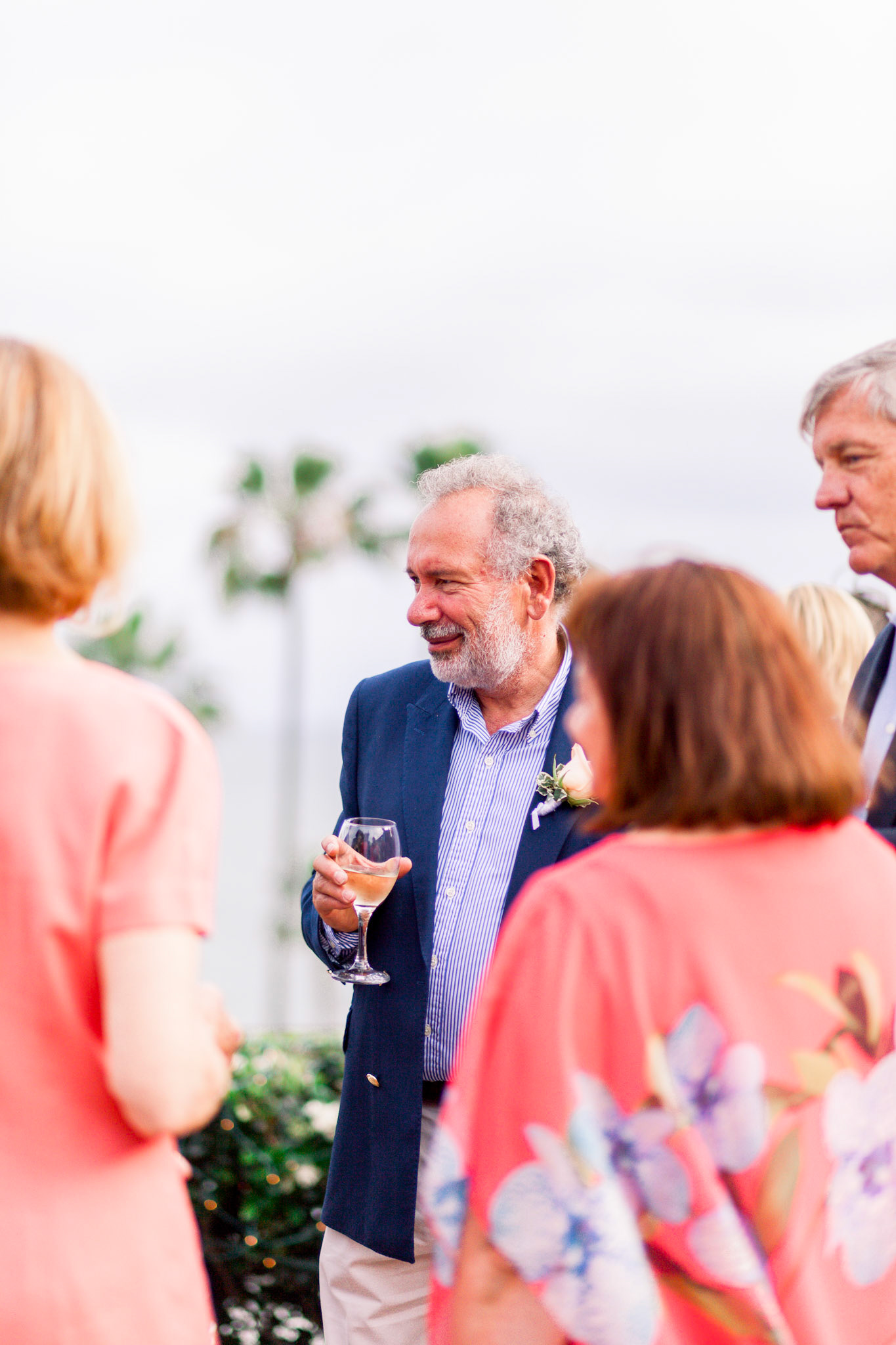 What a great wedding guestbook idea to have guests write on your favorite wine bottles so that you can read and open them up one year, three years, and five years later!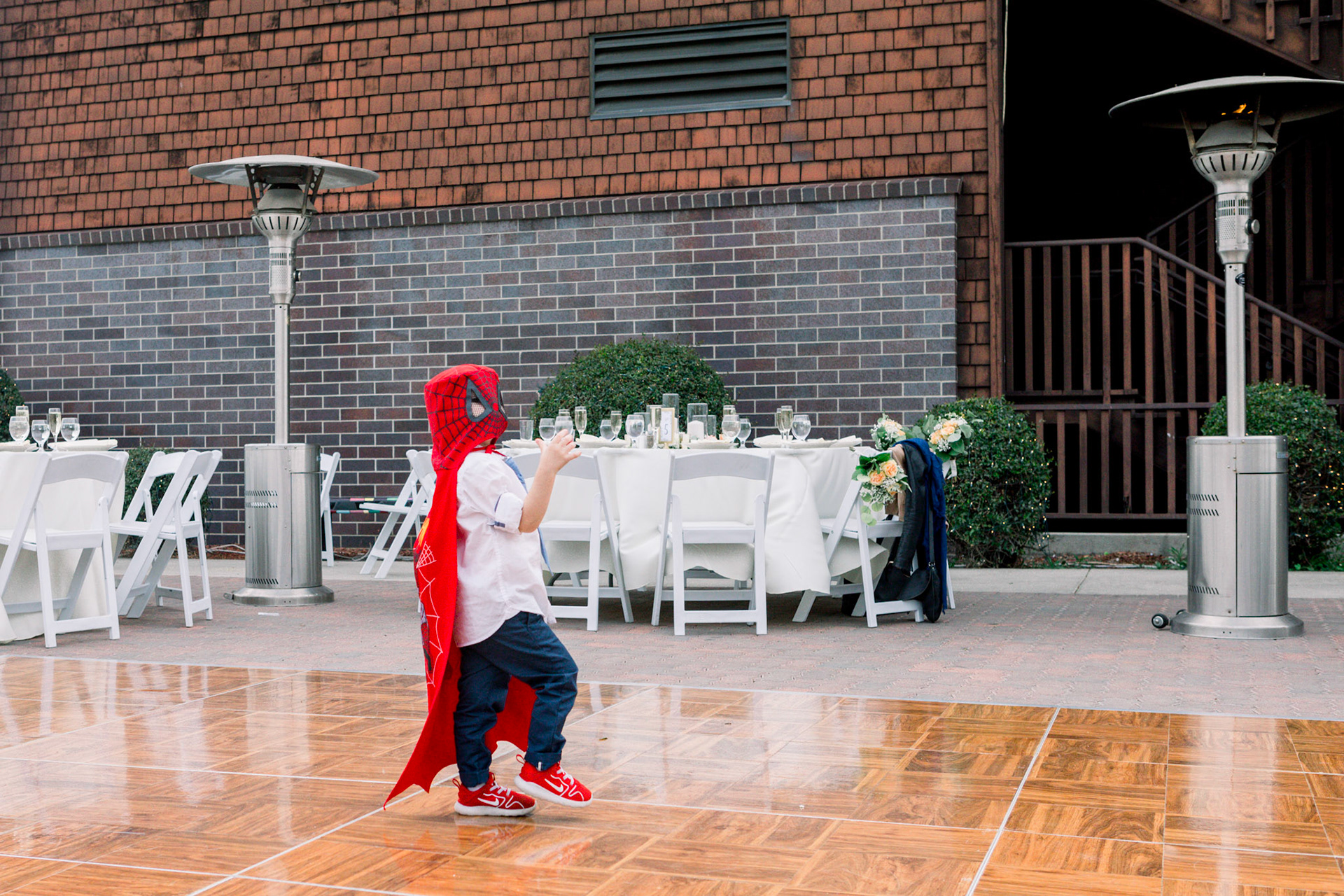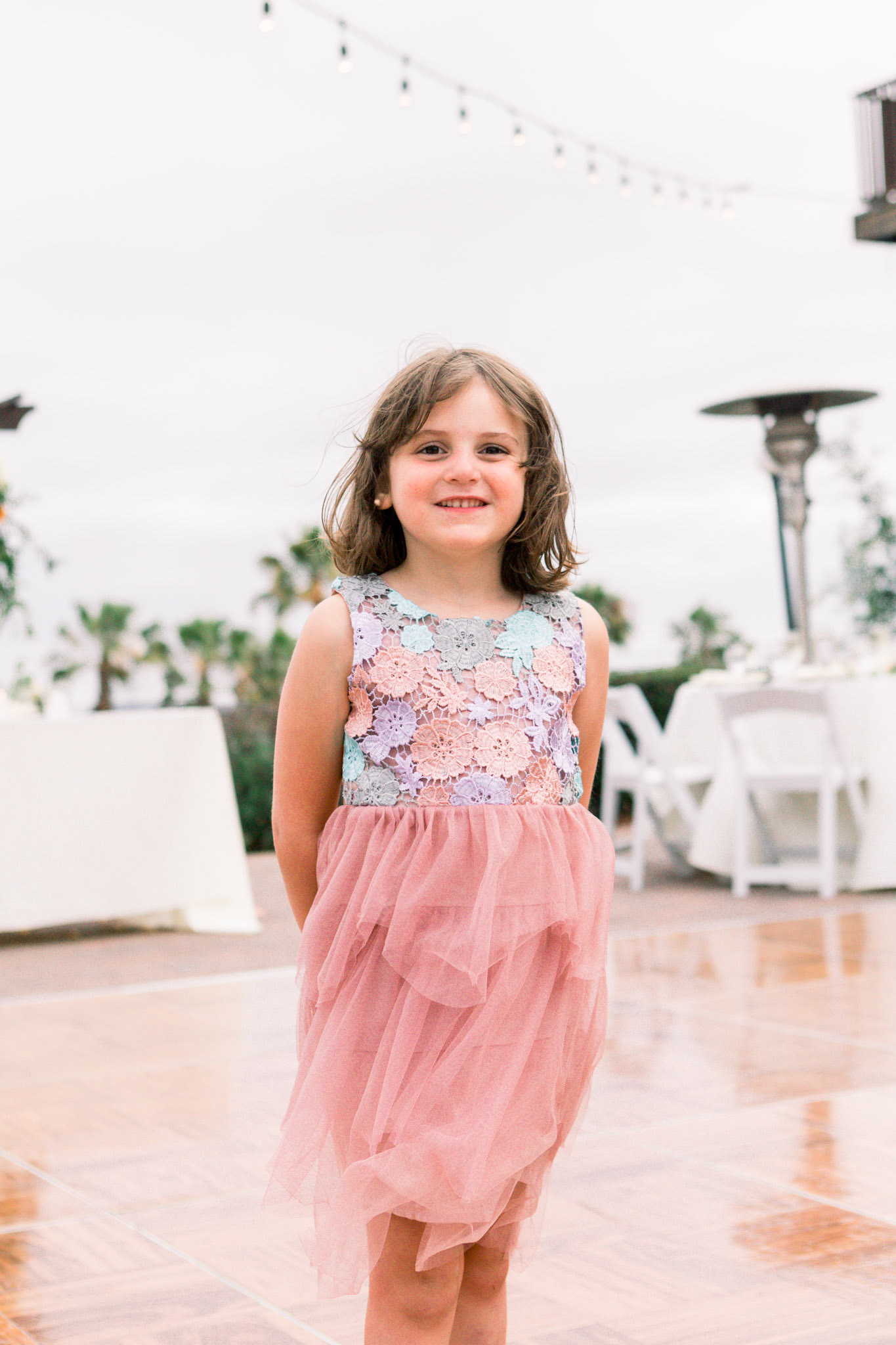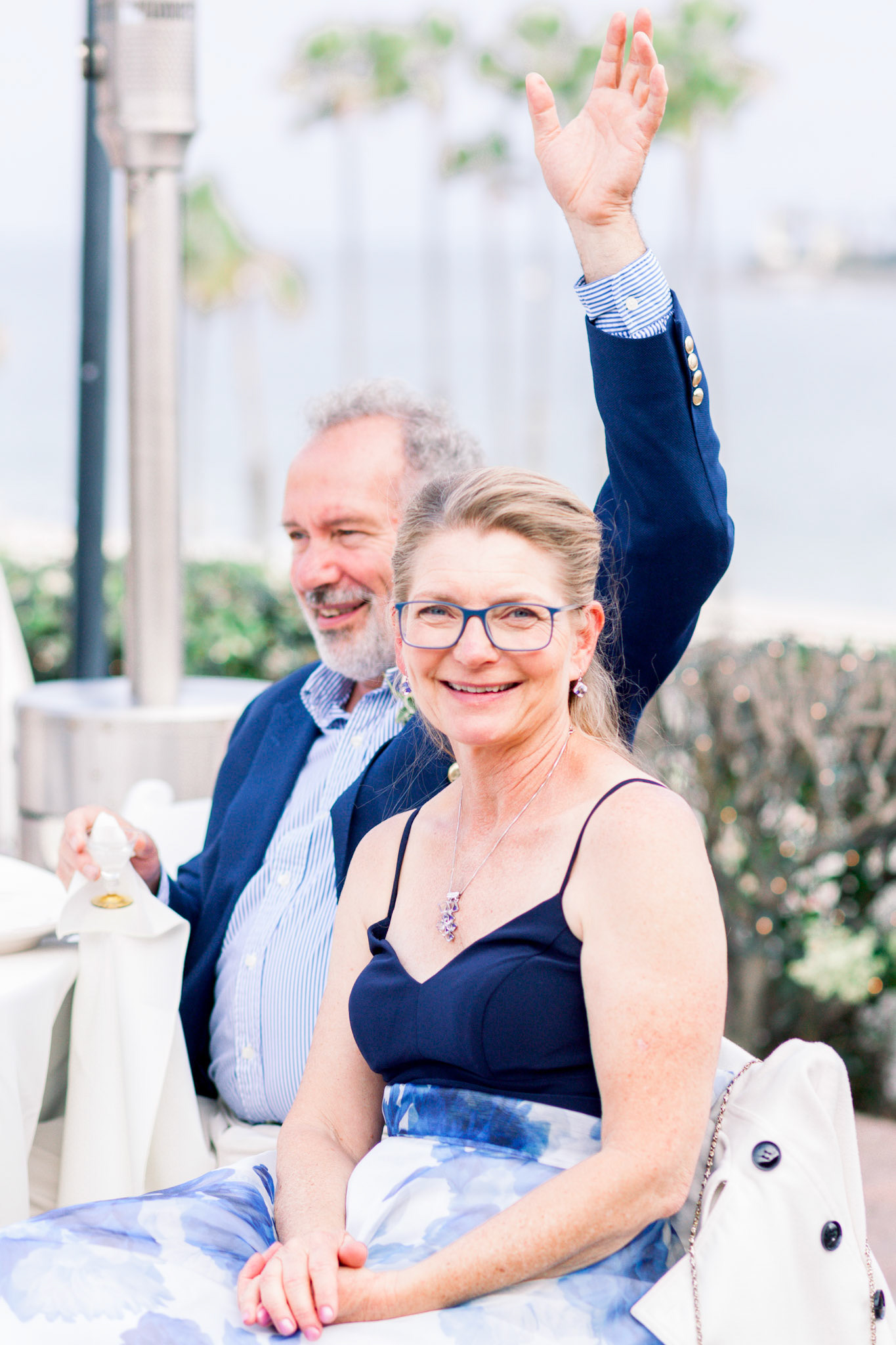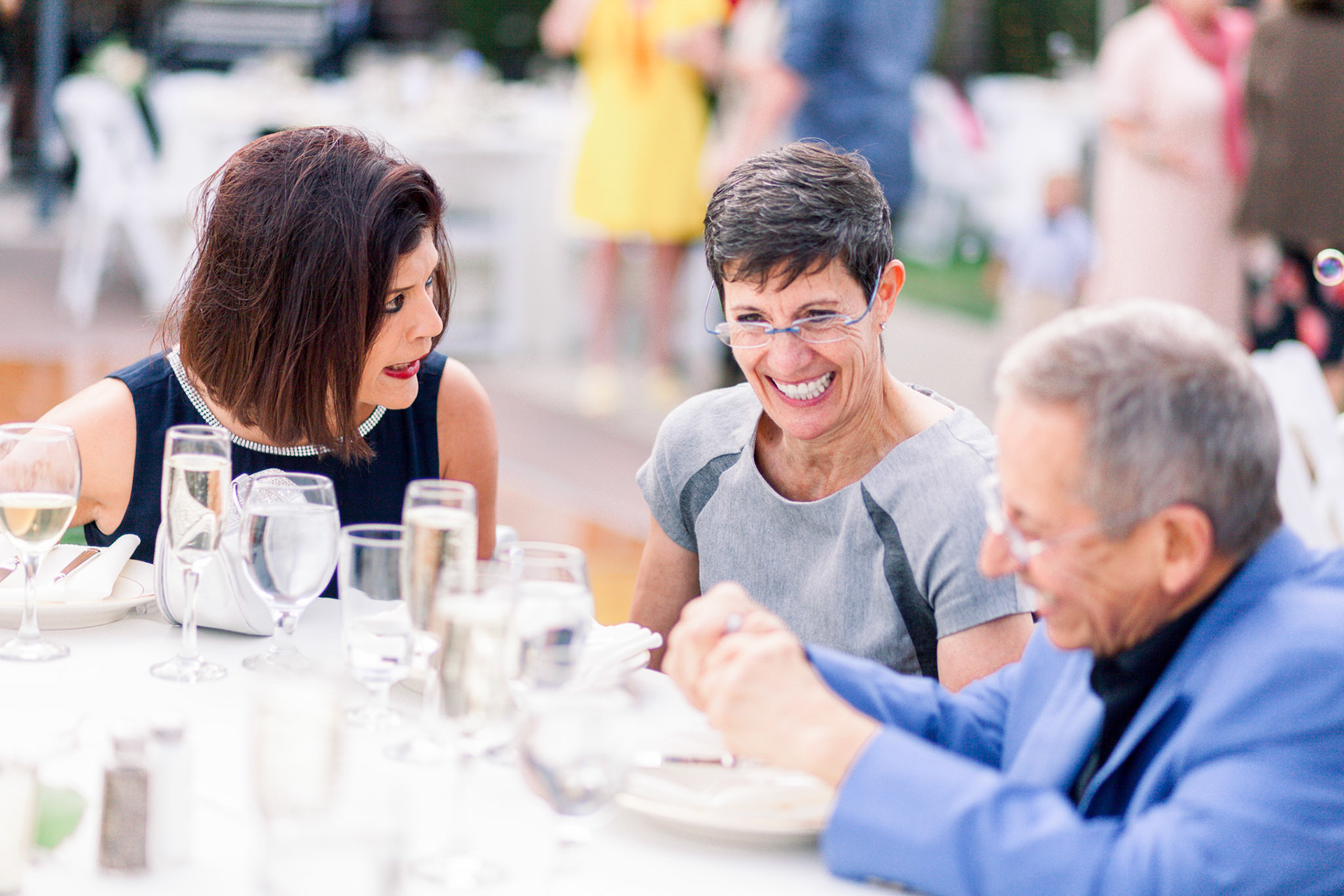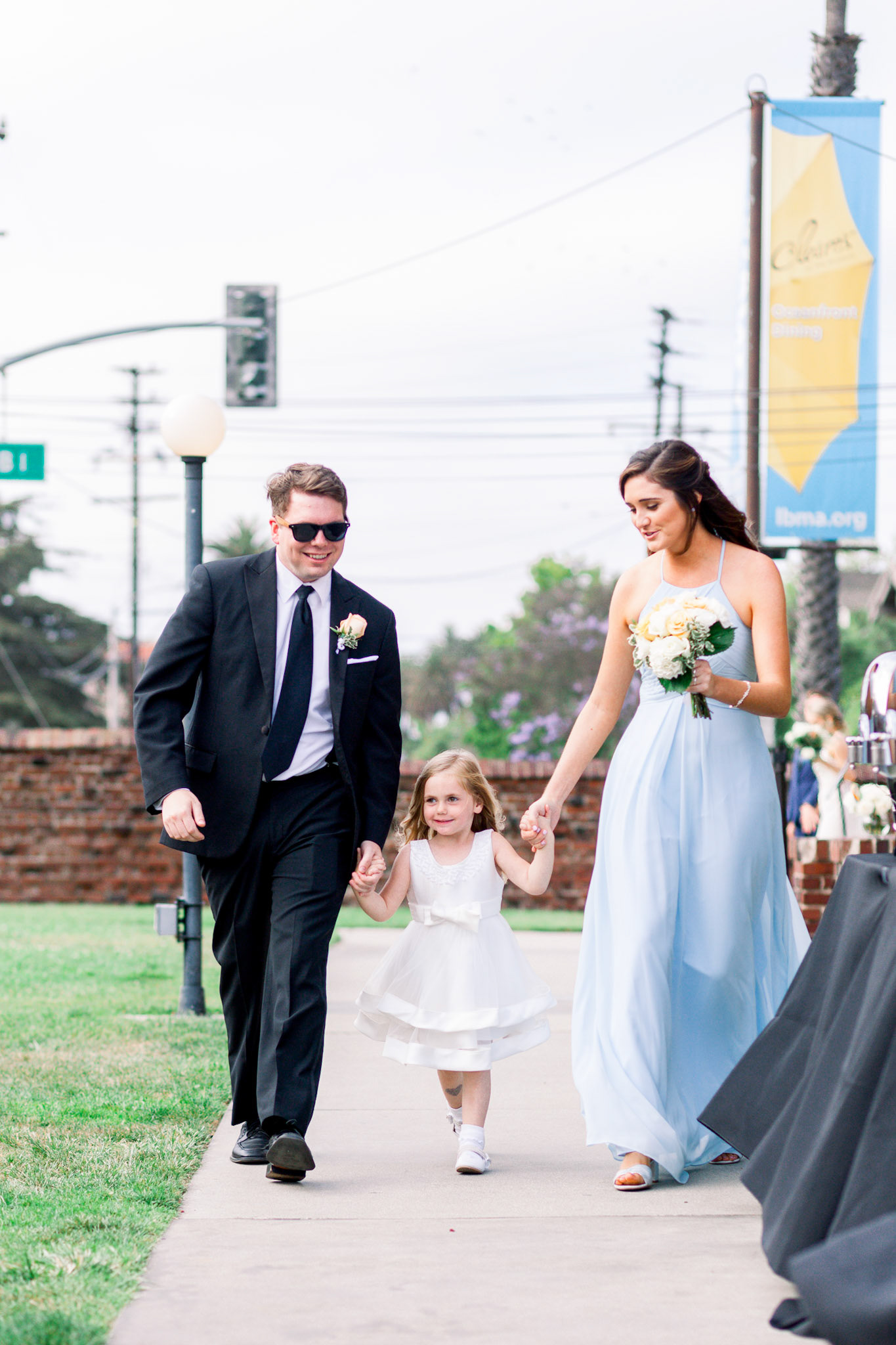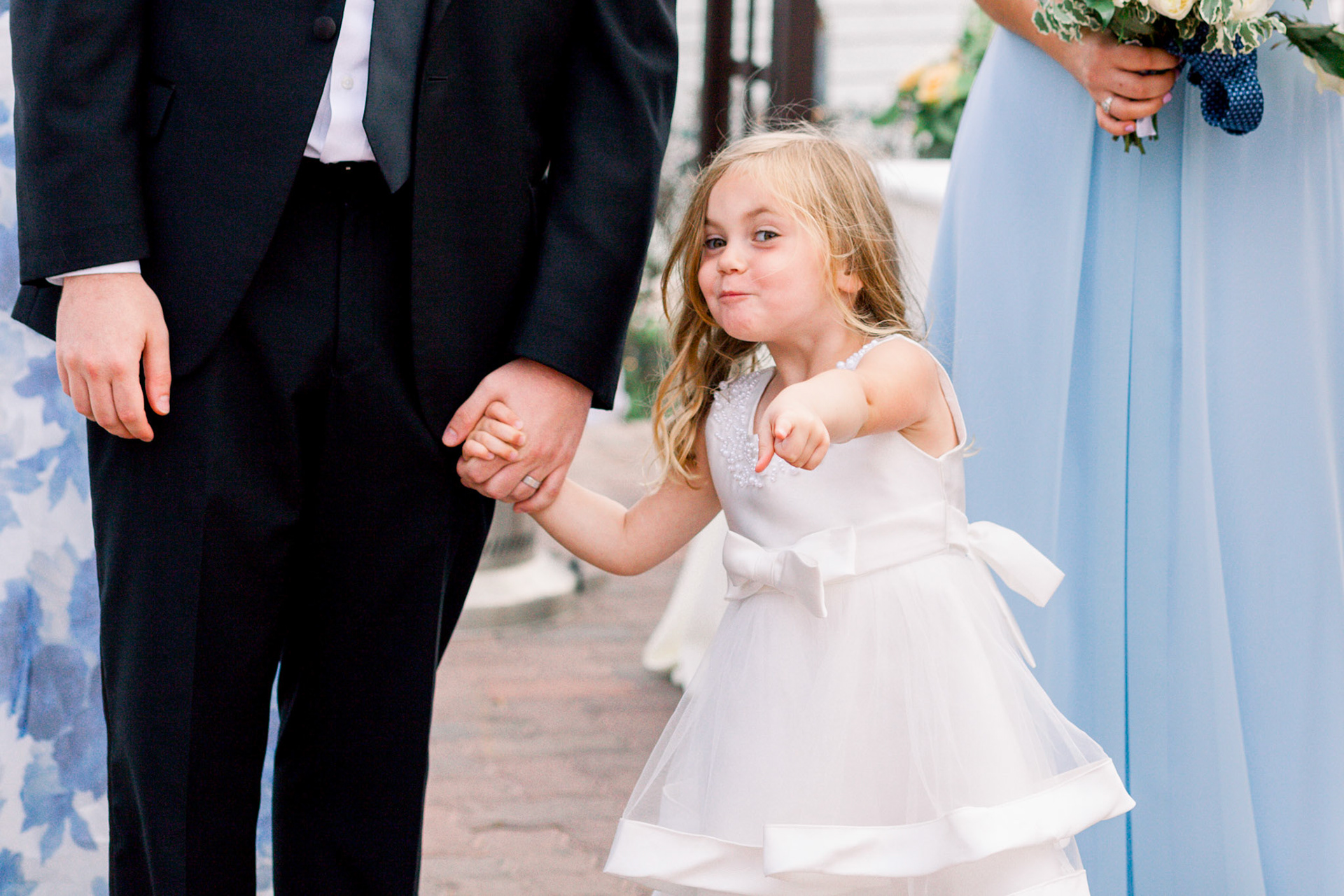 Okay, this little girl right here was extremely cute. I got so many photos of her ridiculous expressions! LOVE!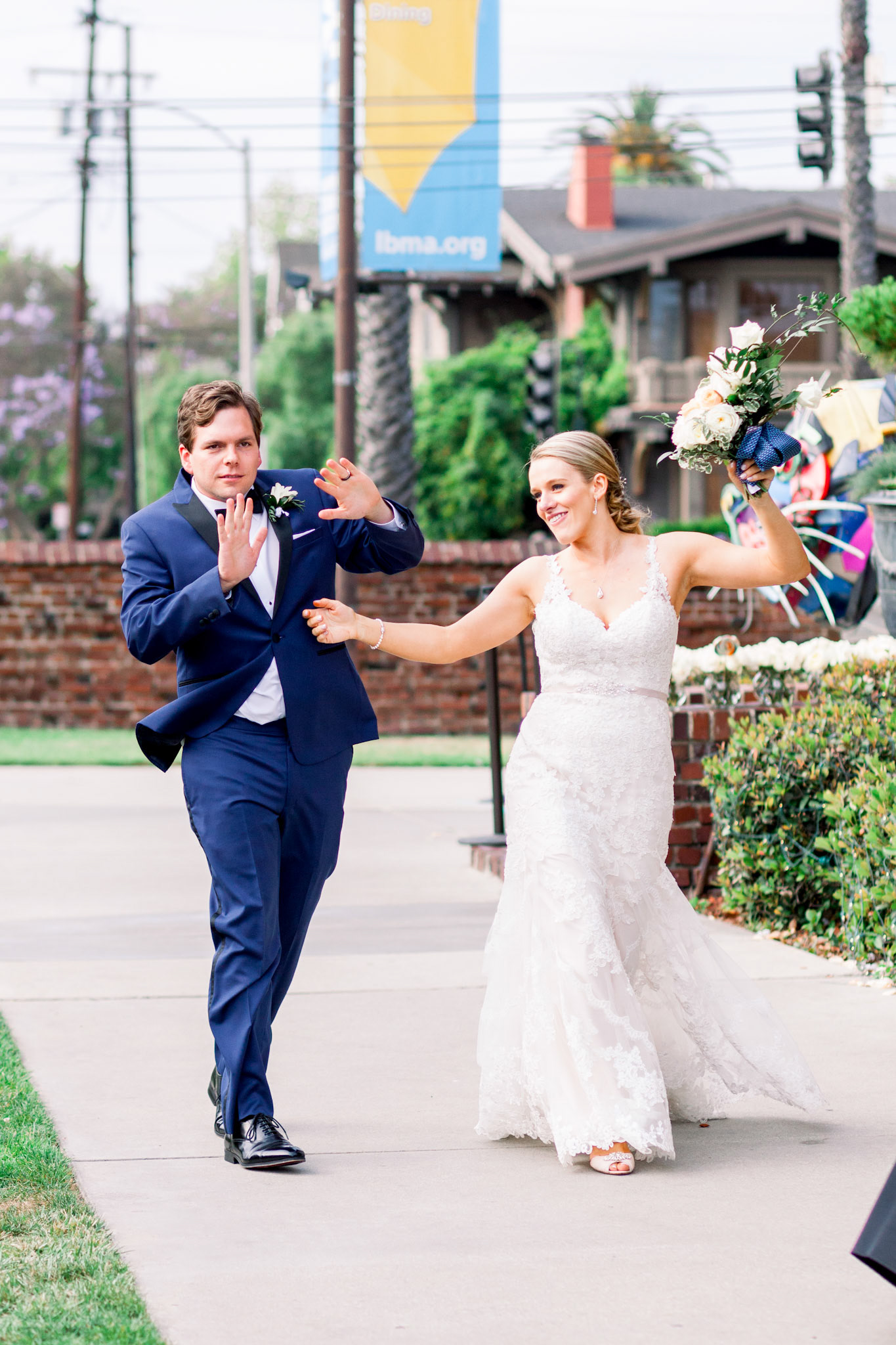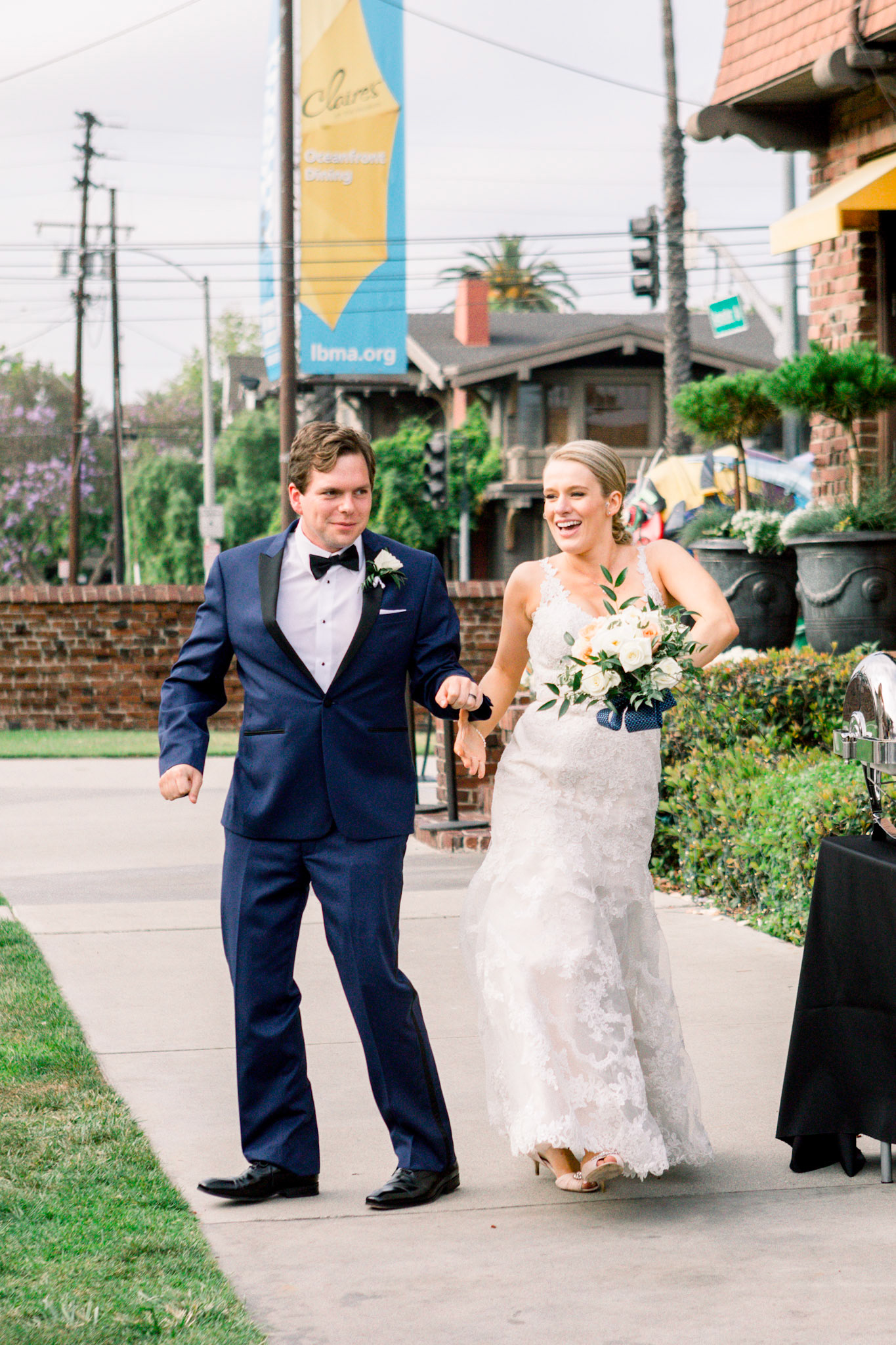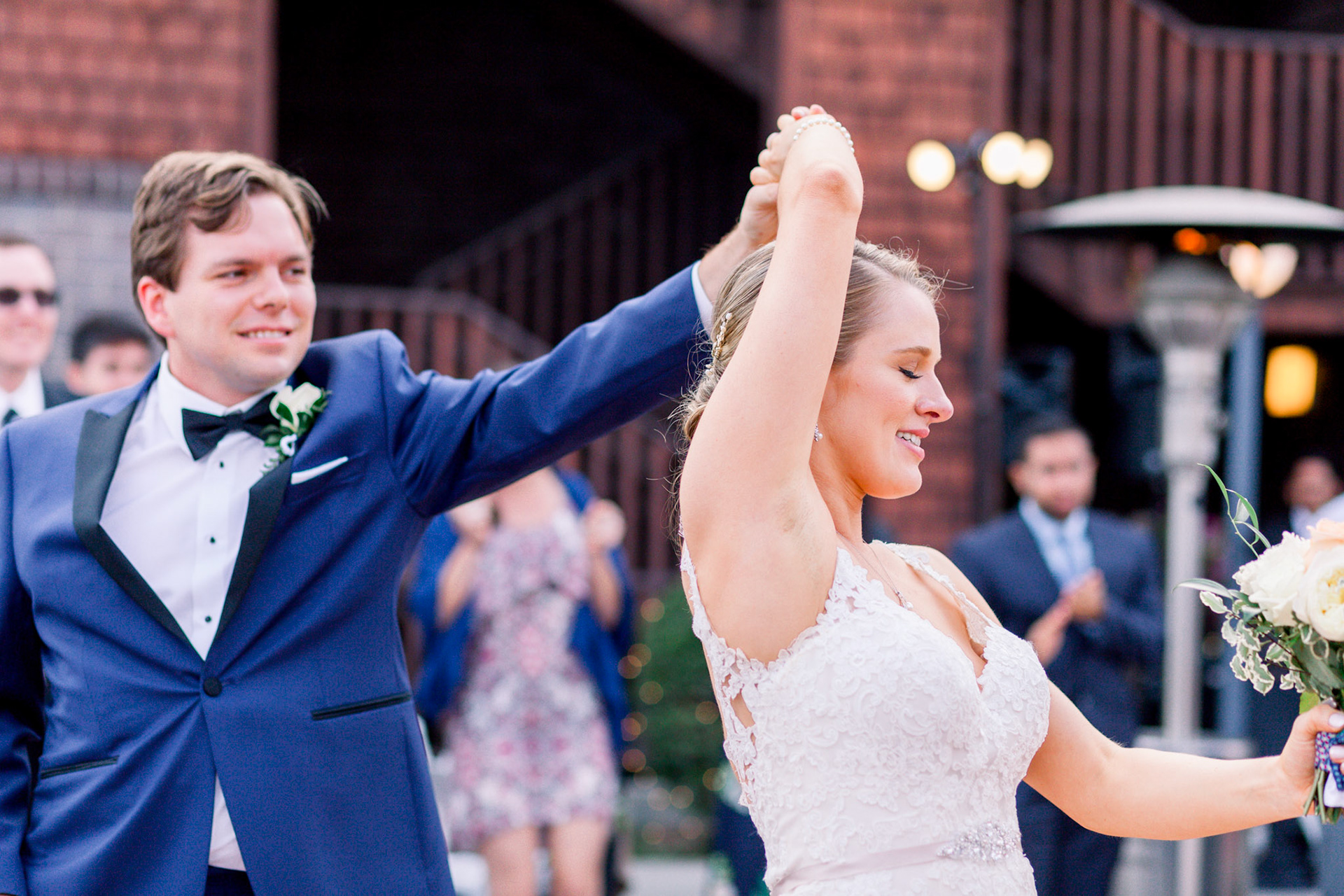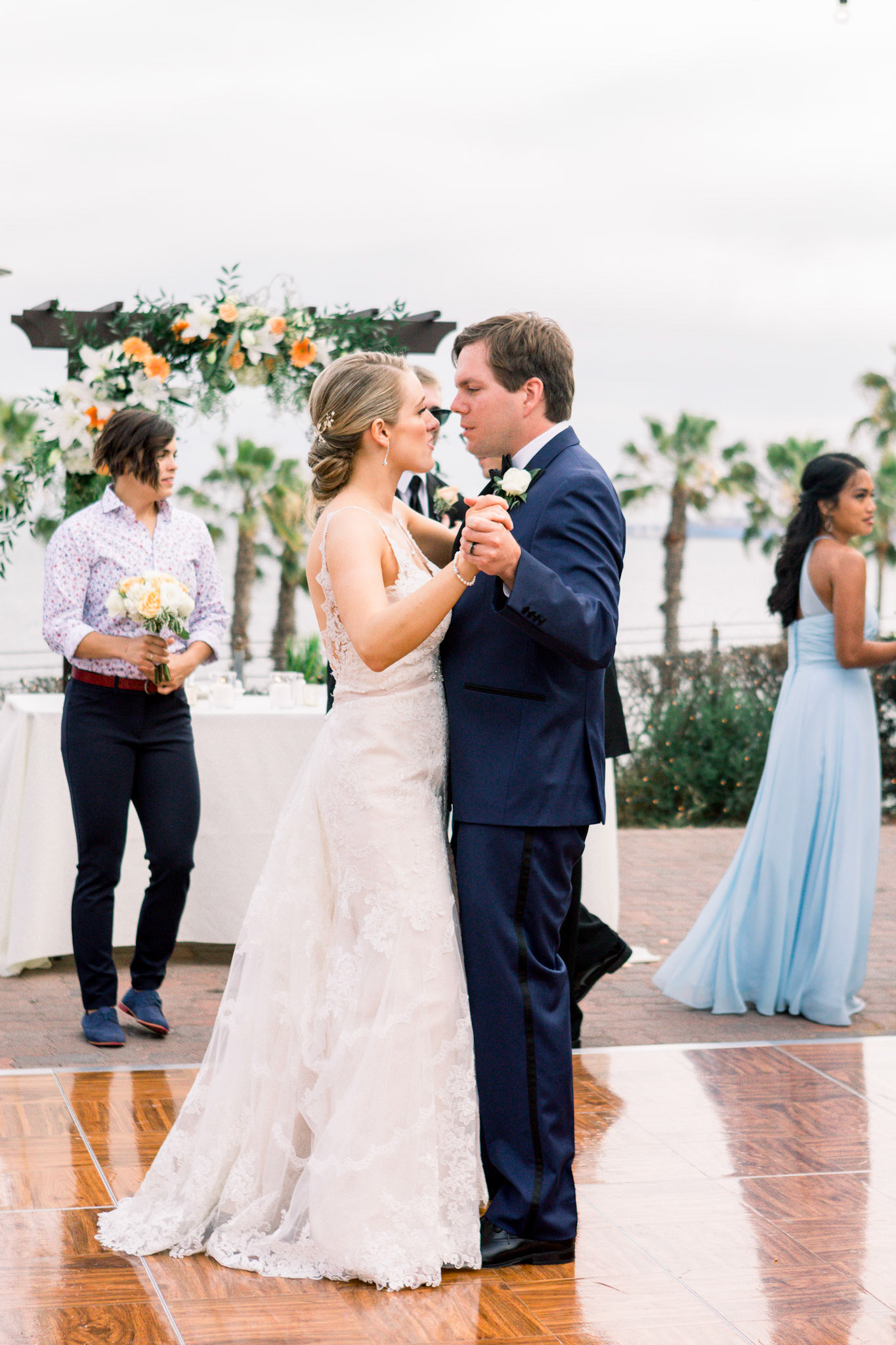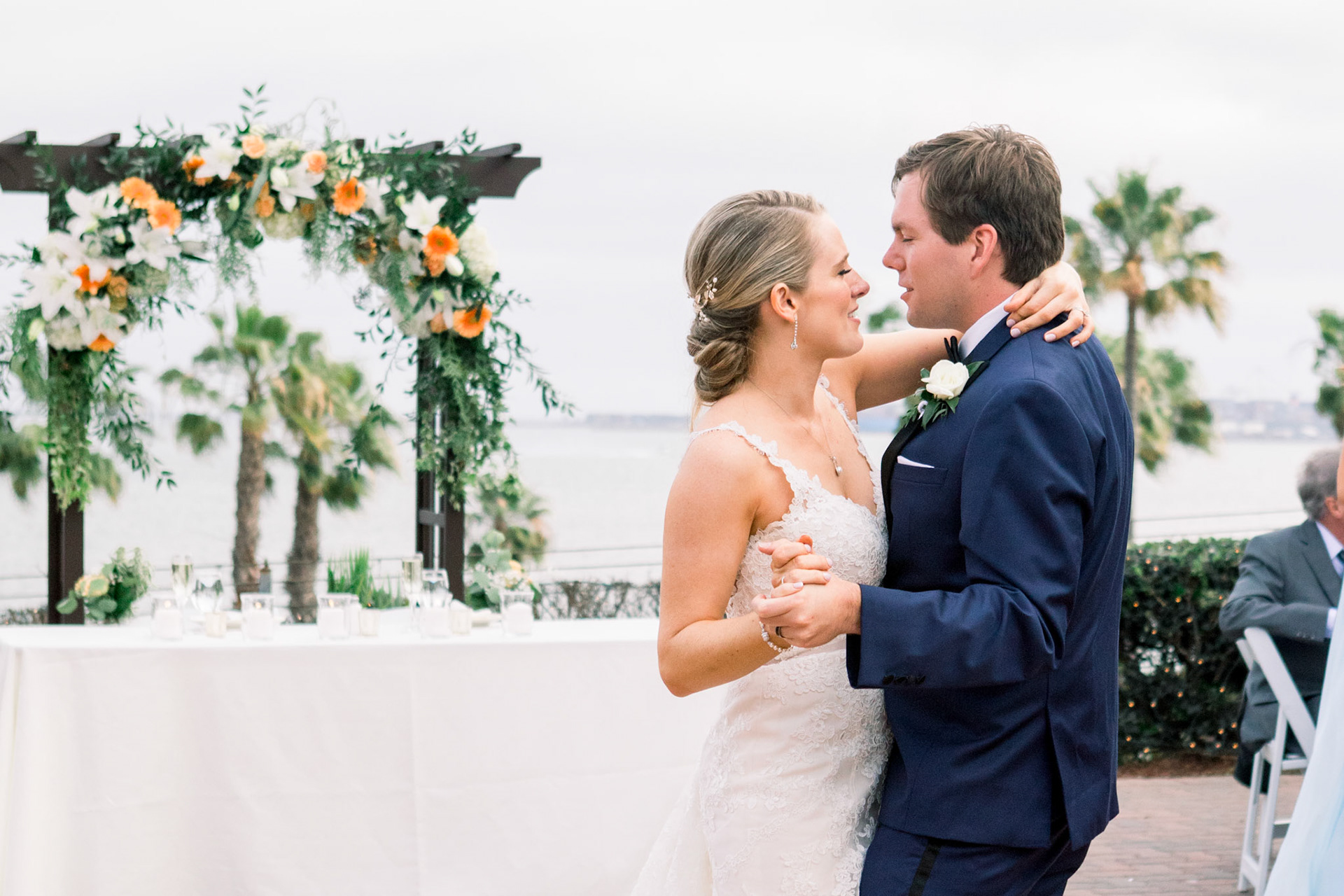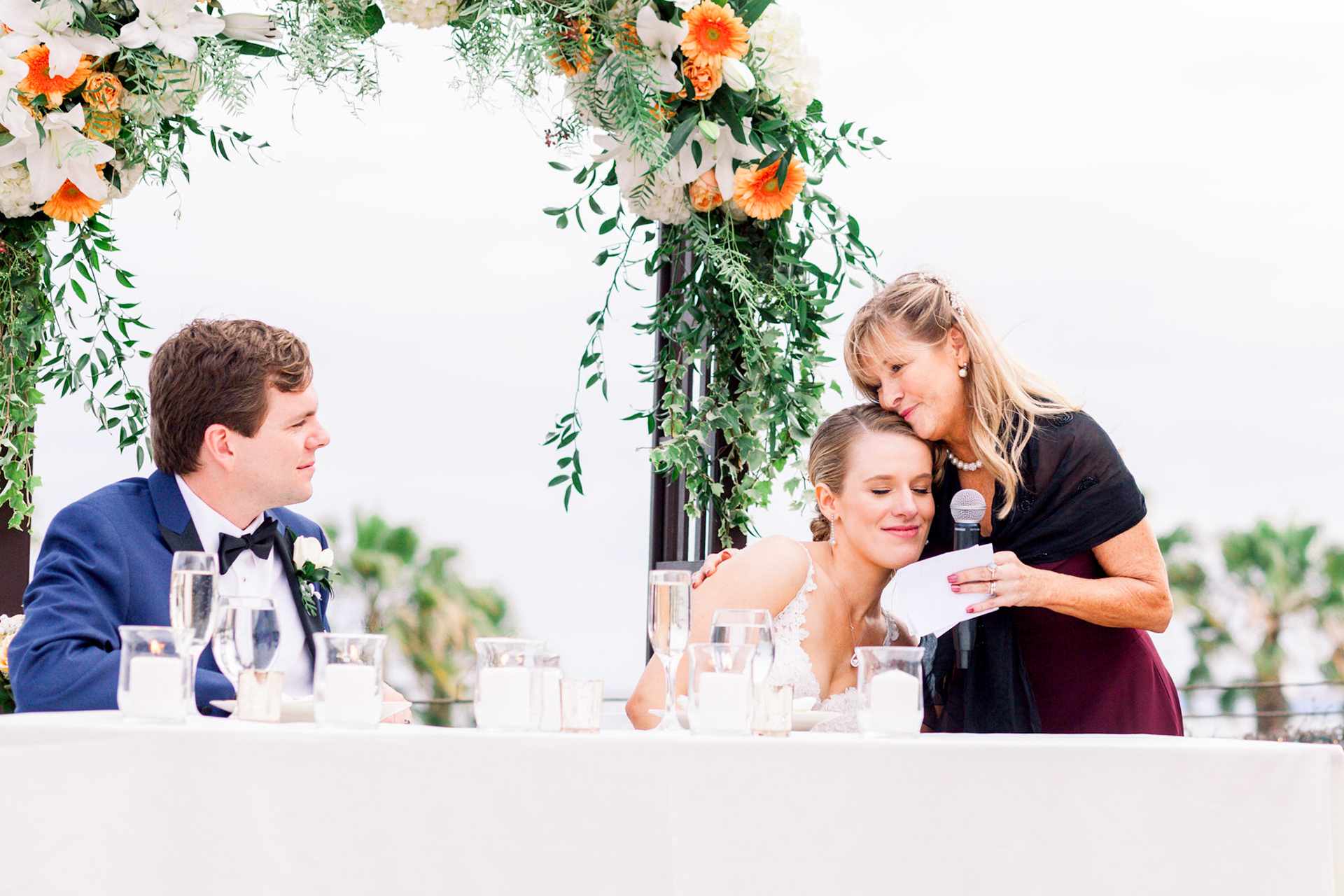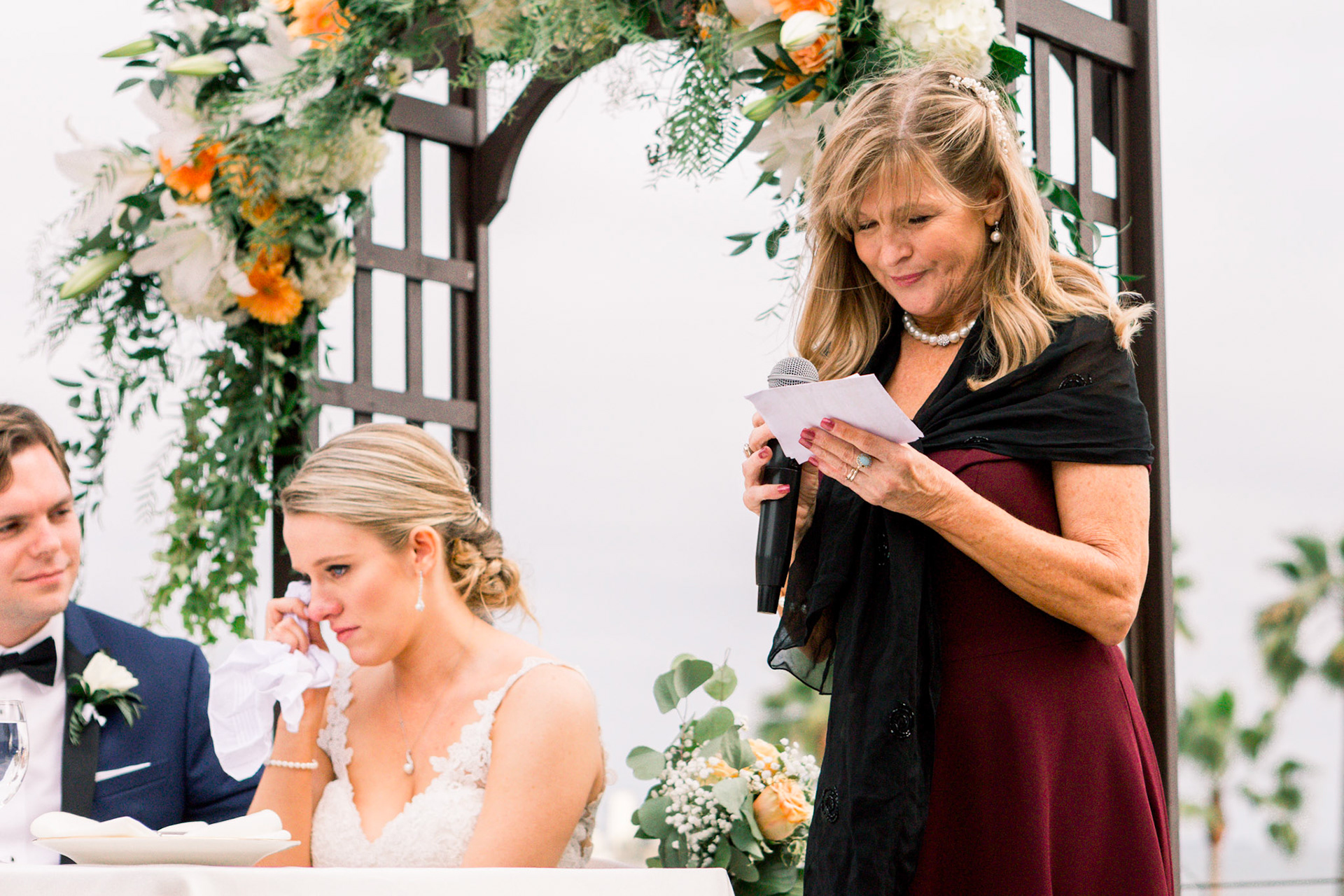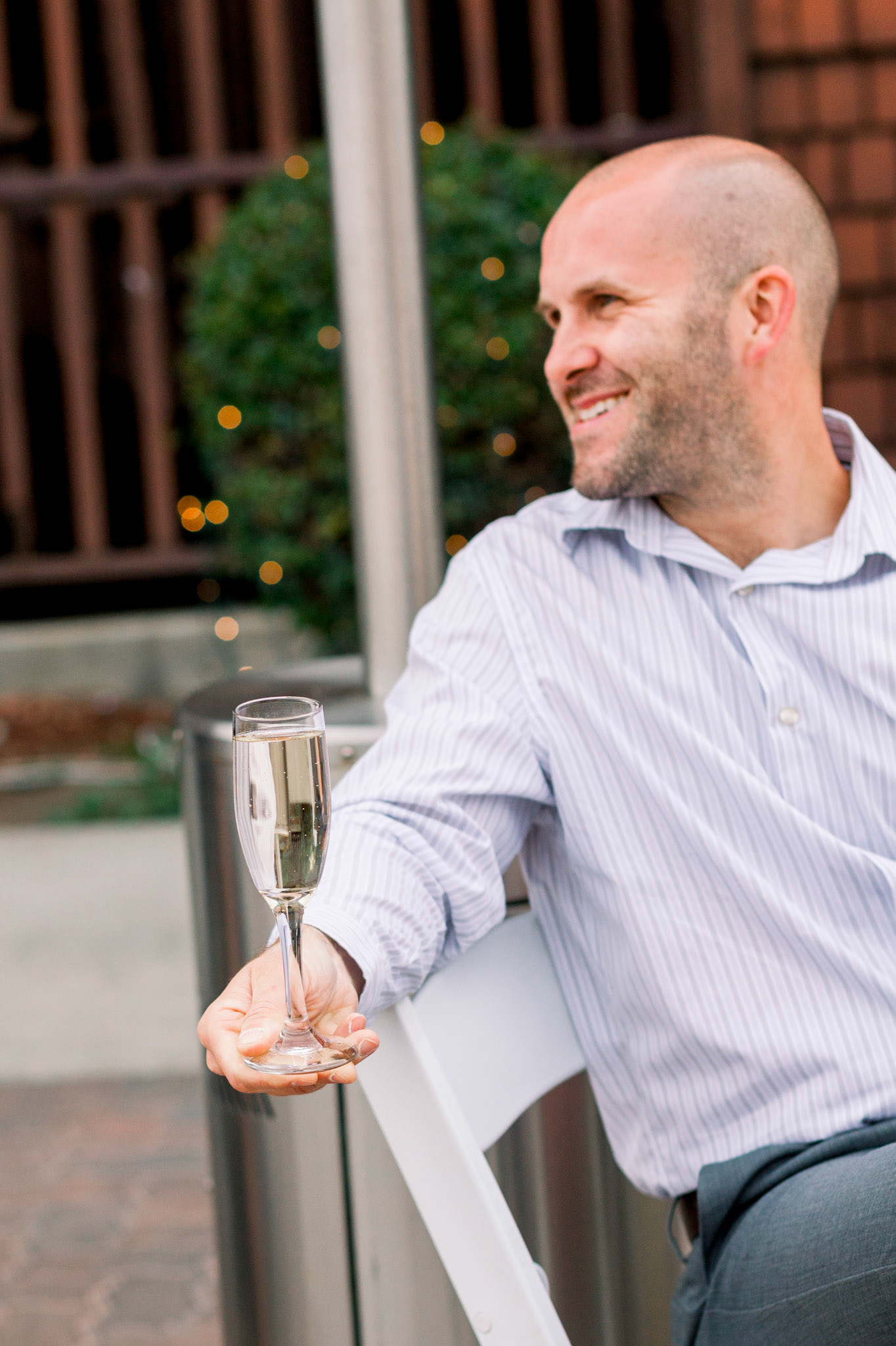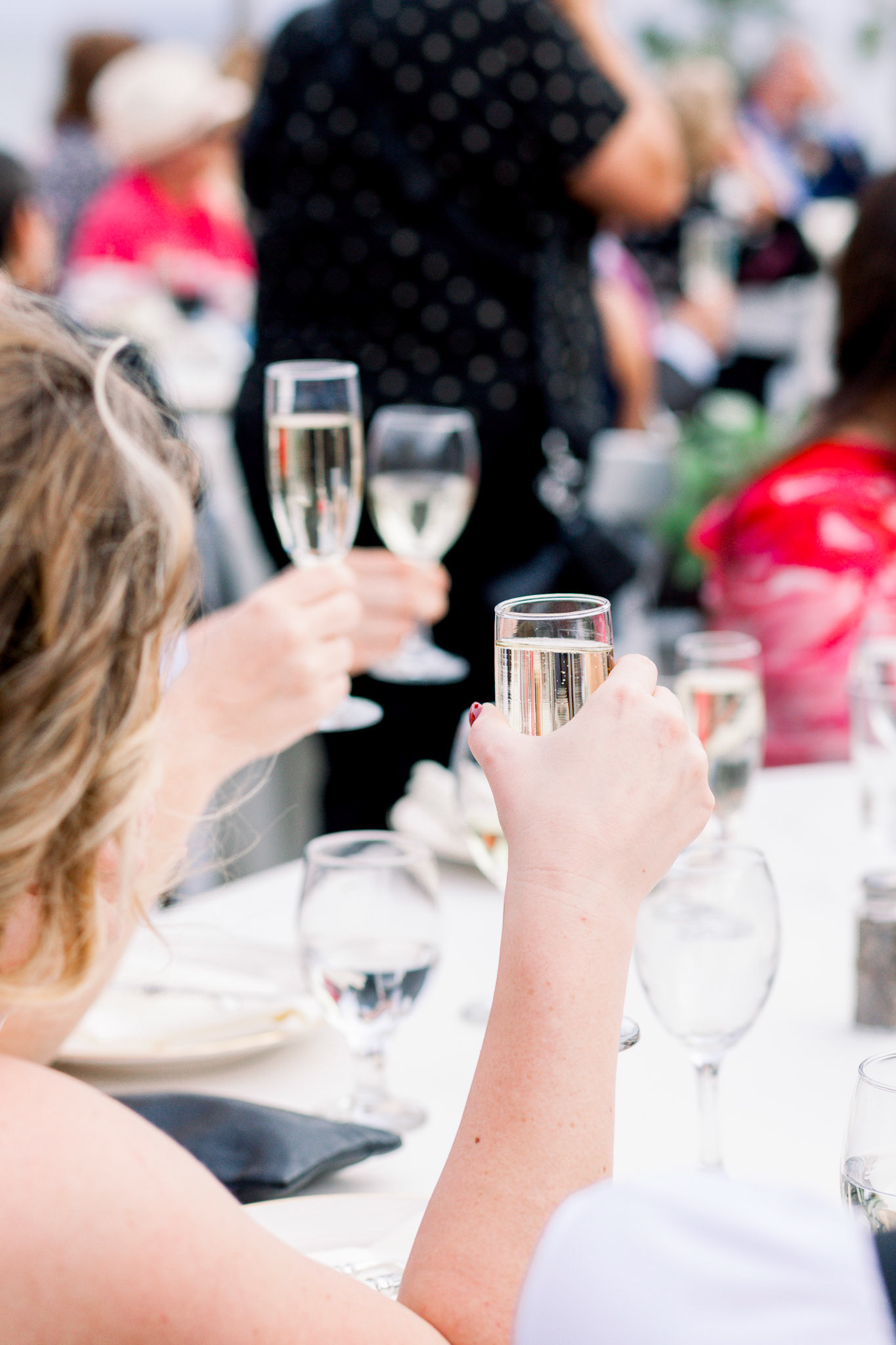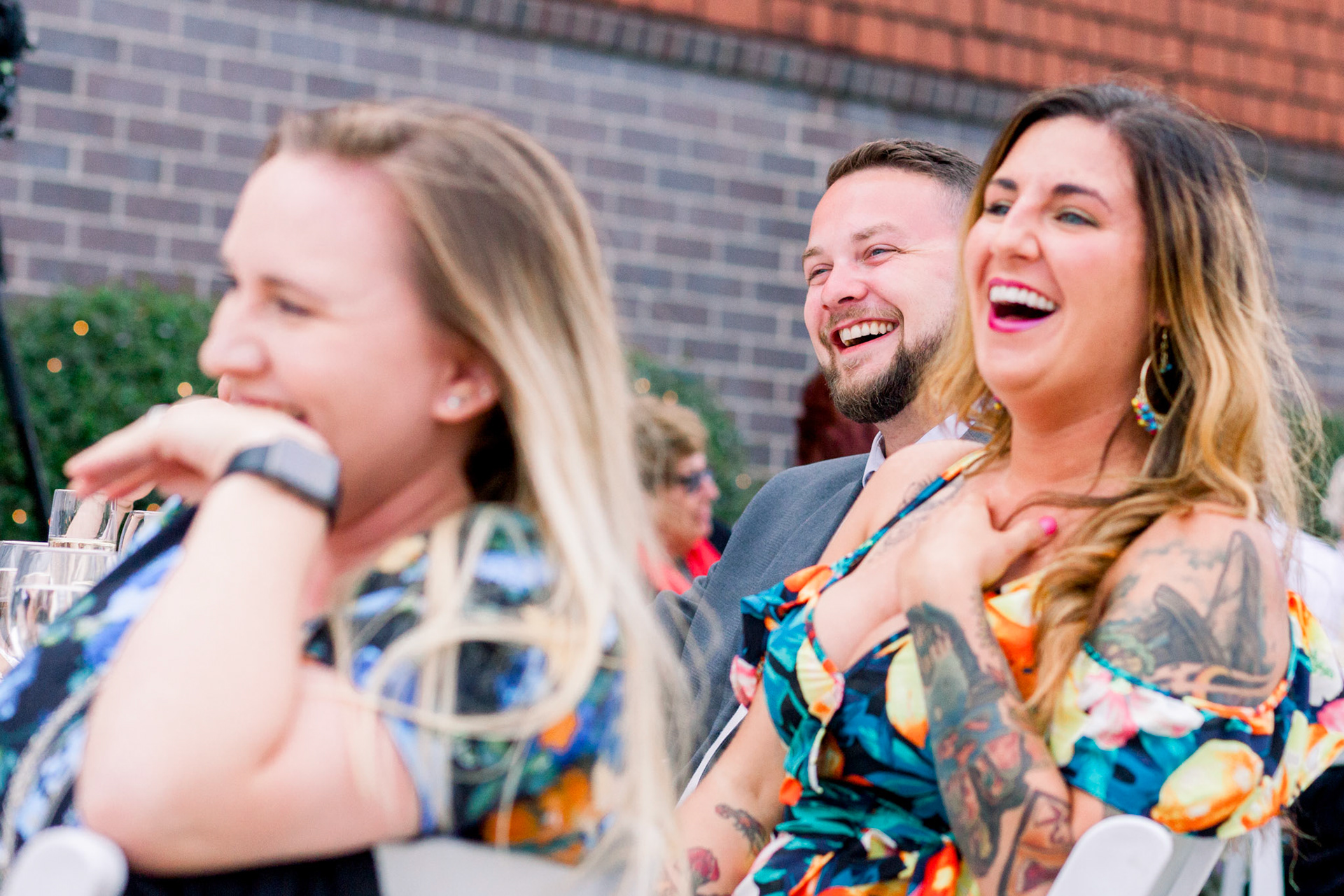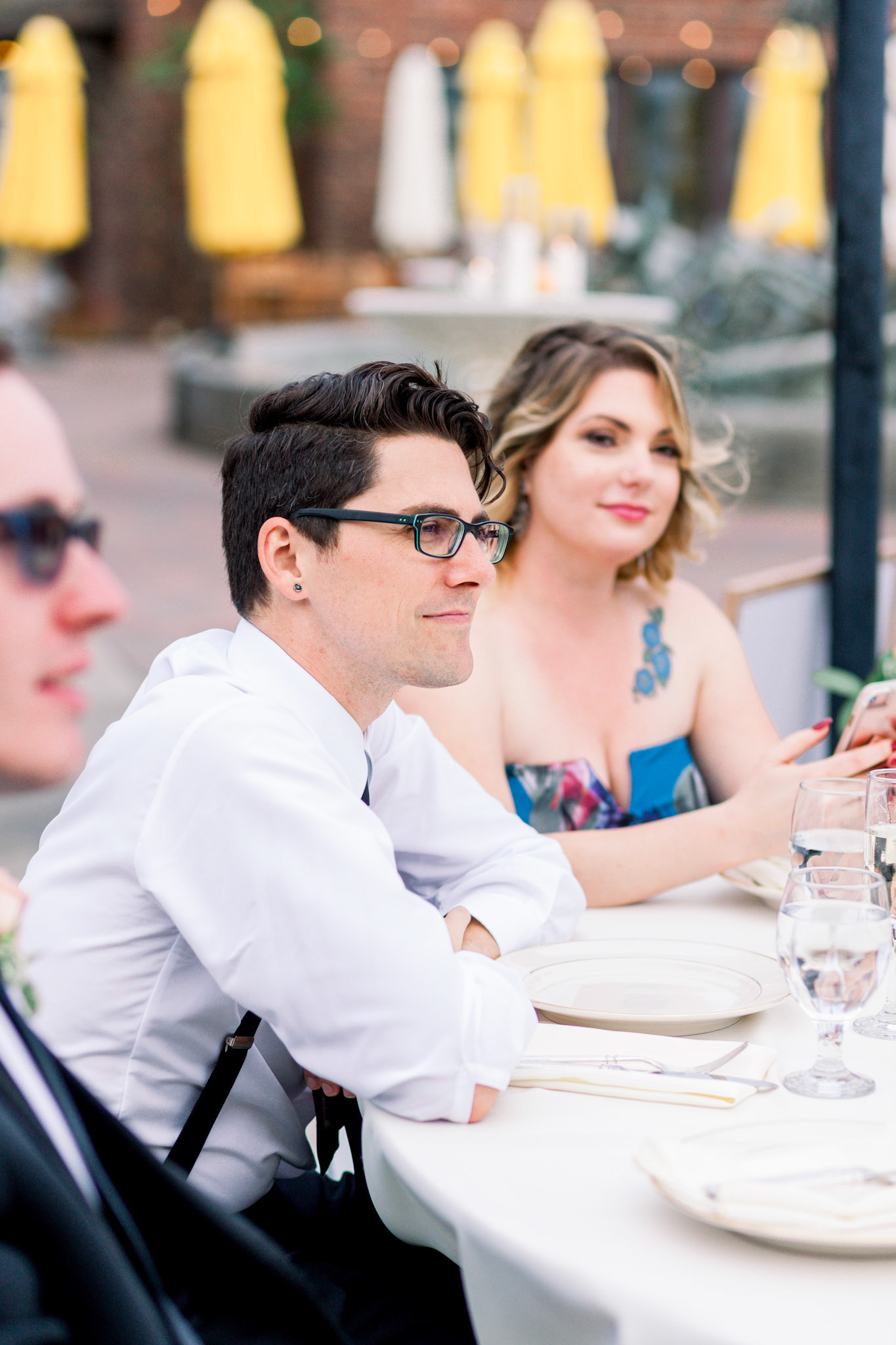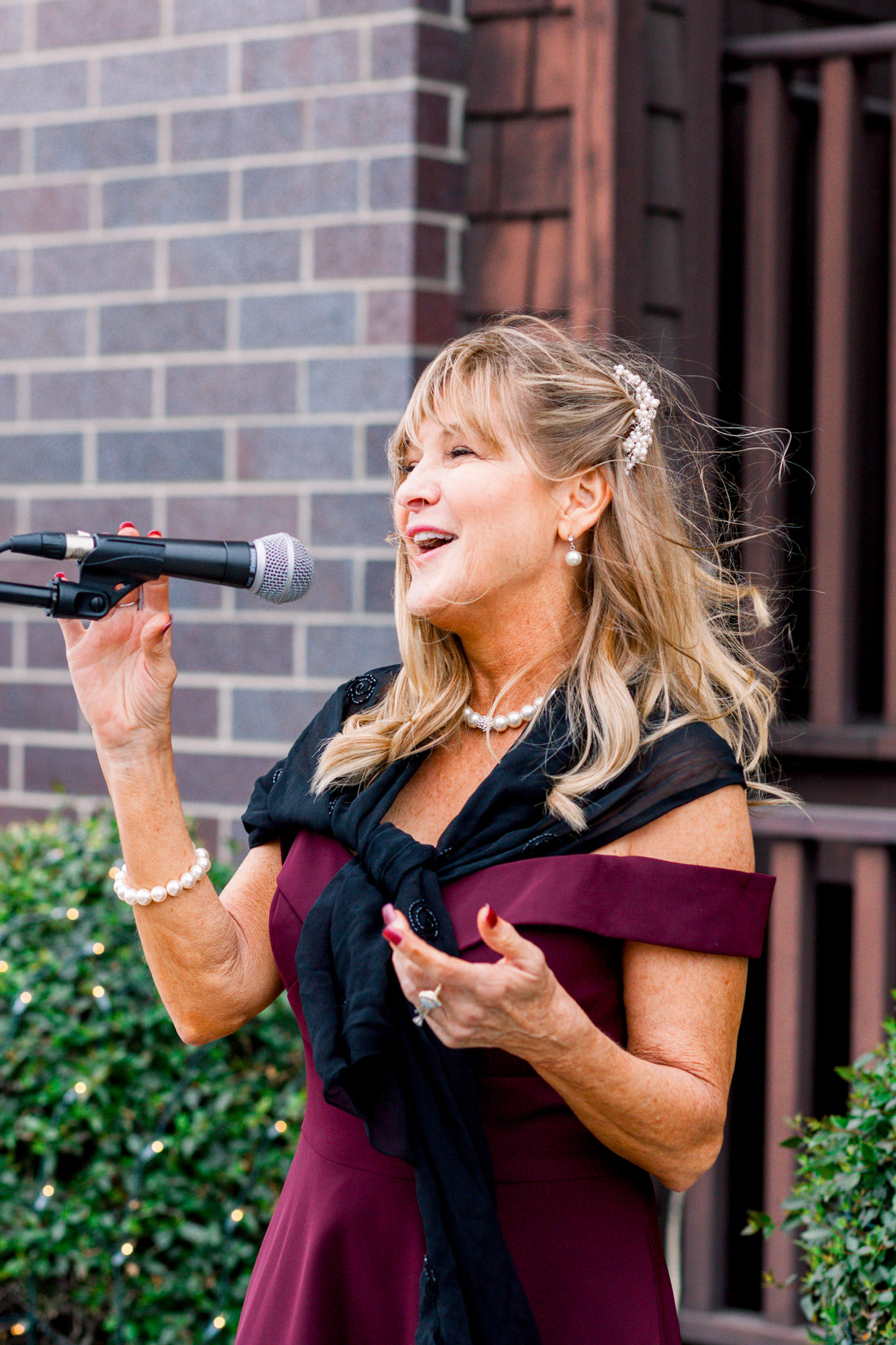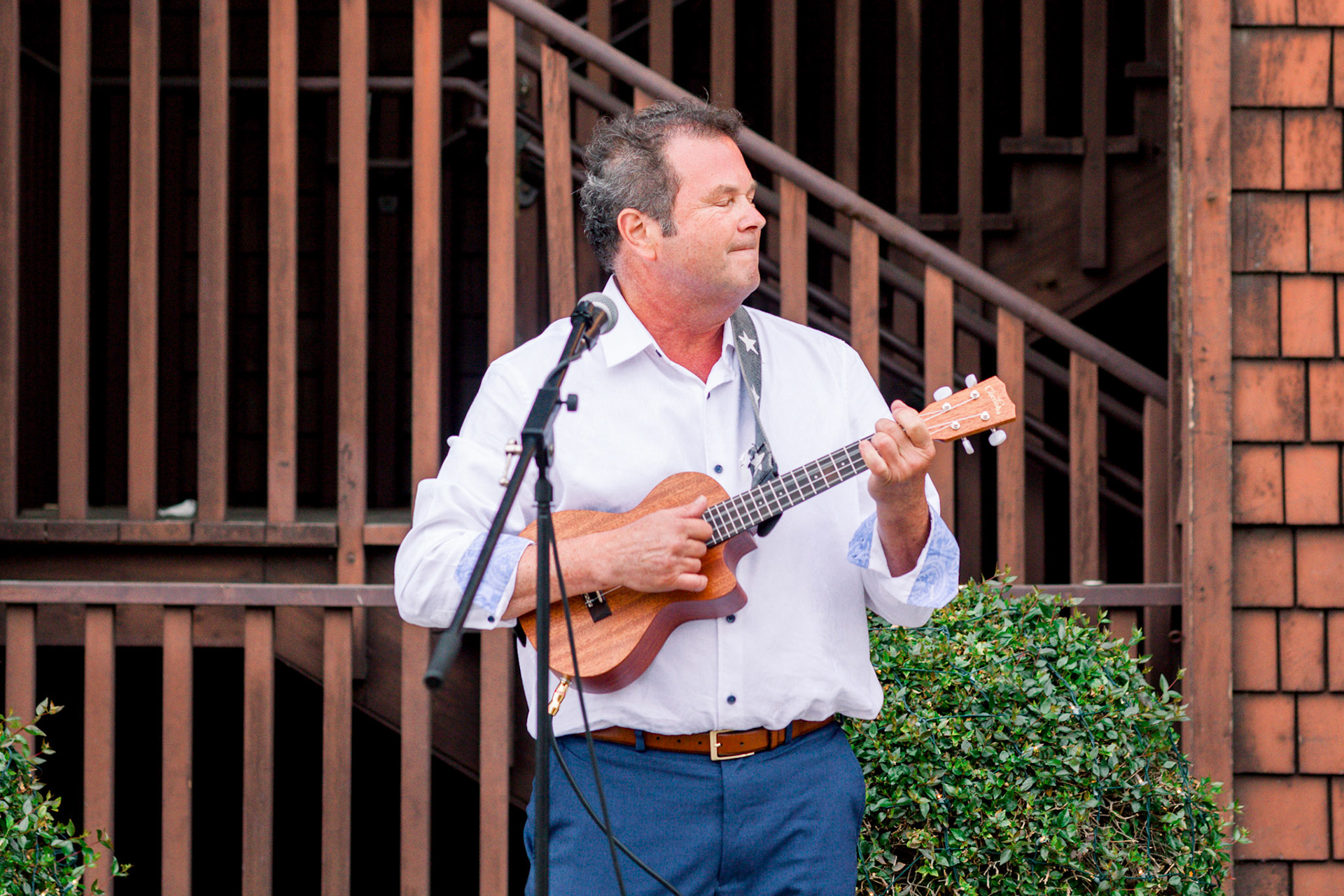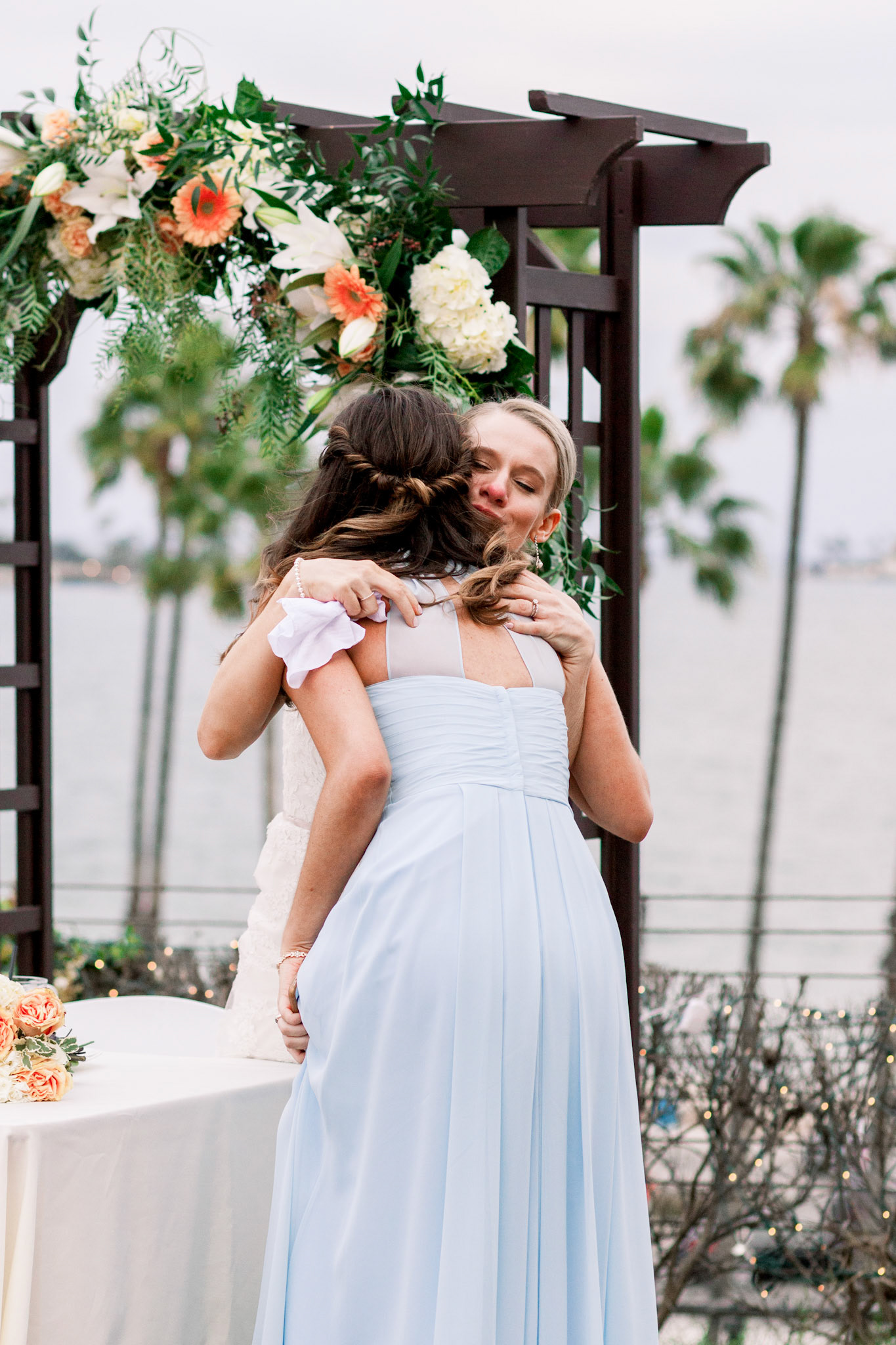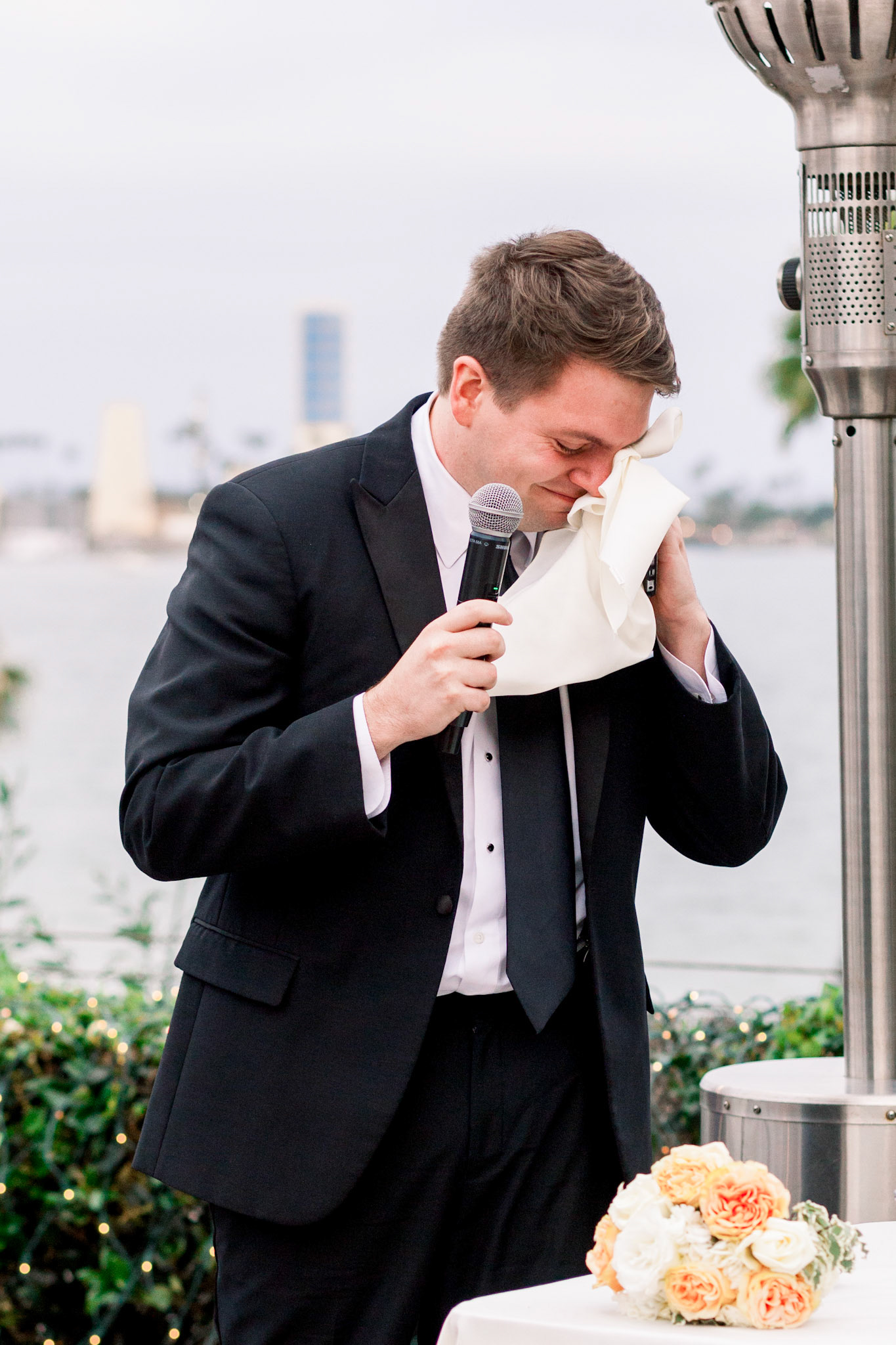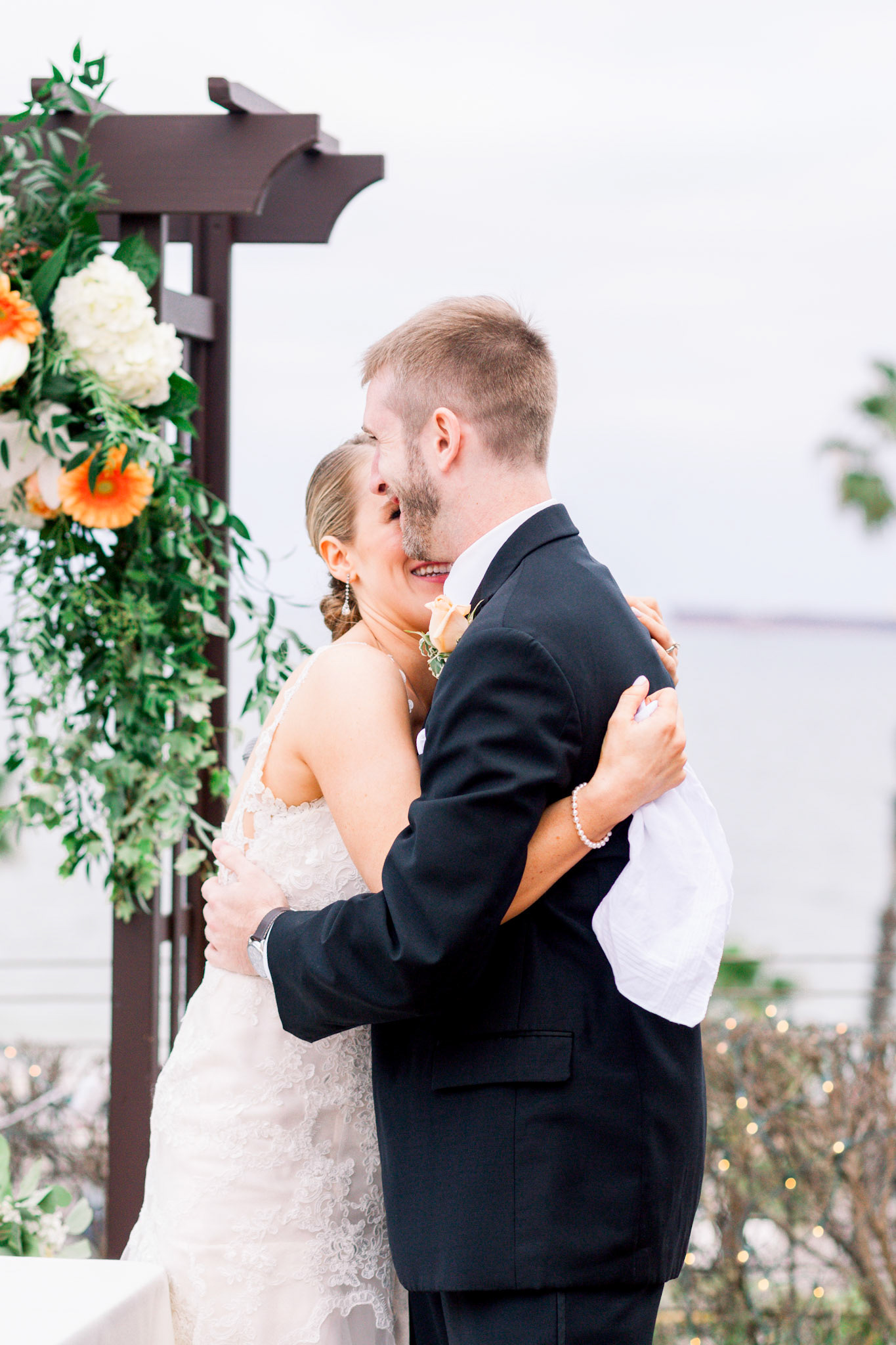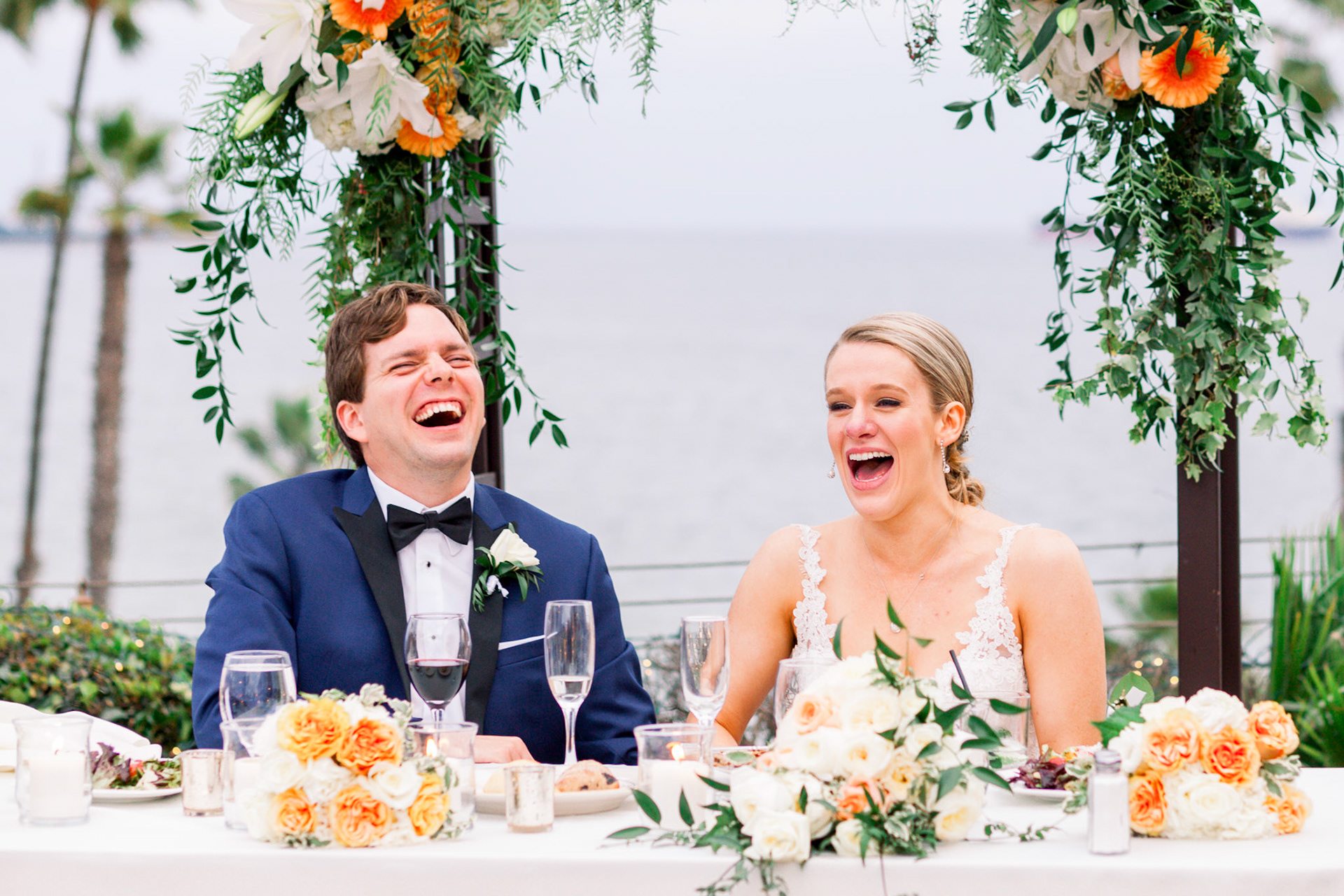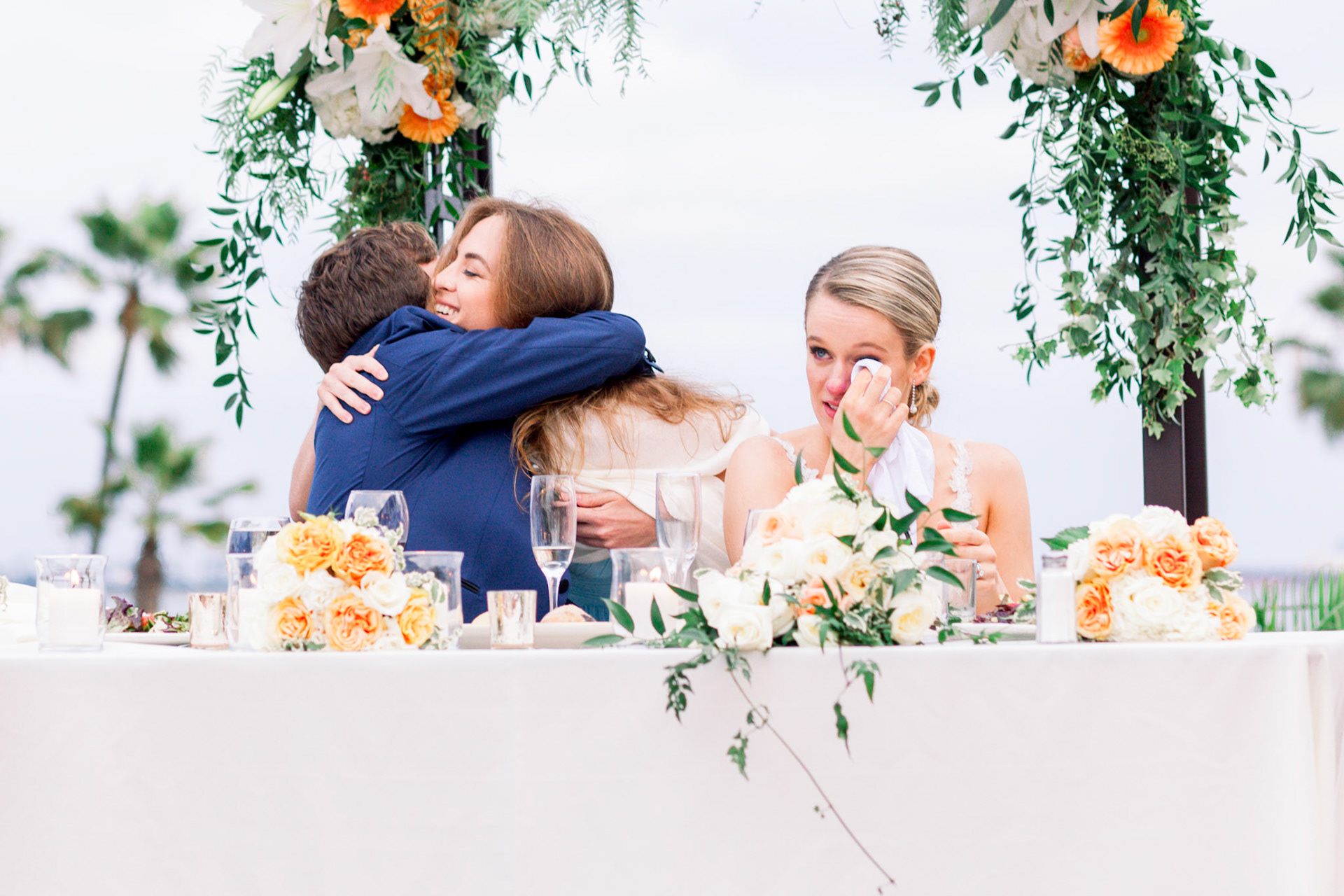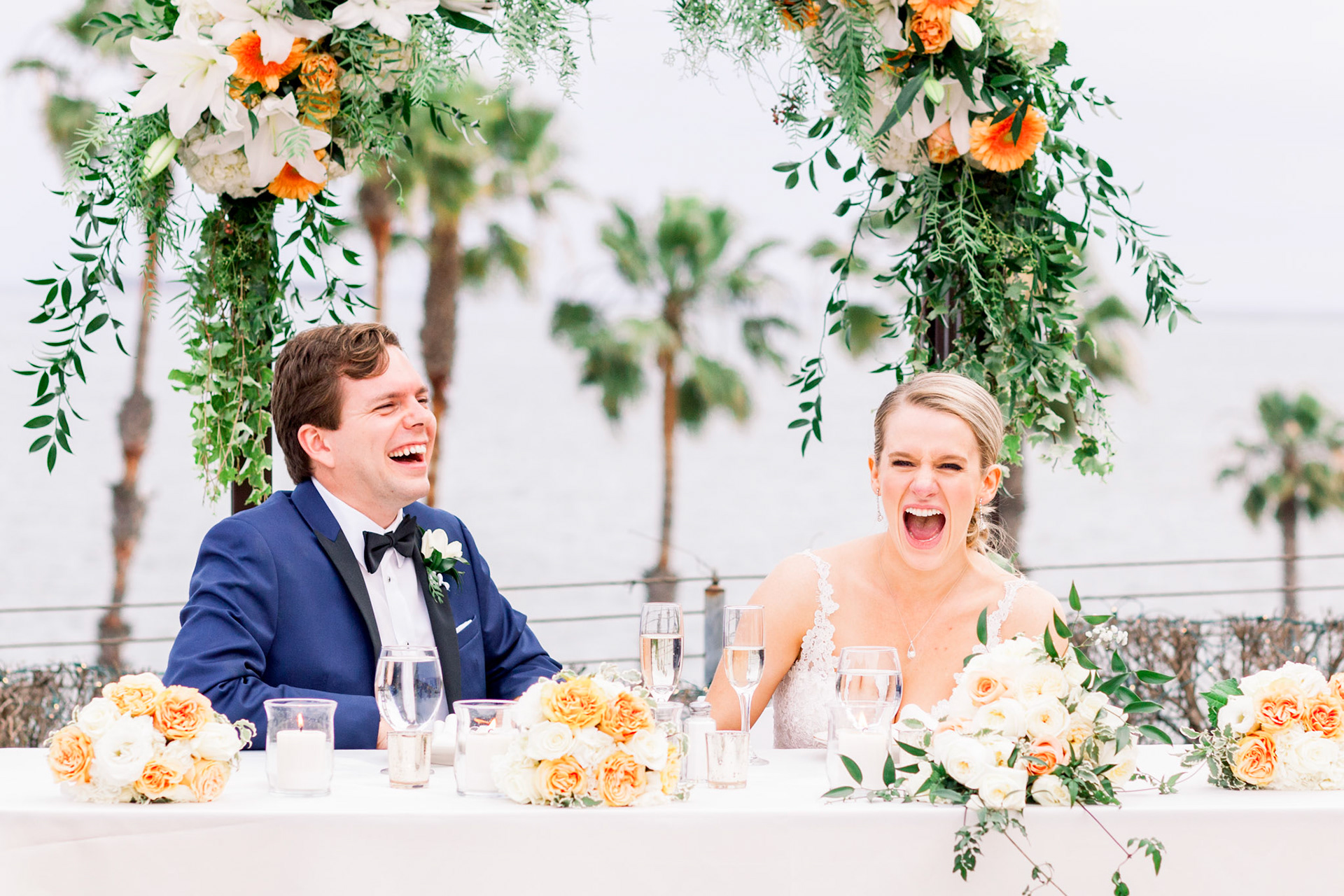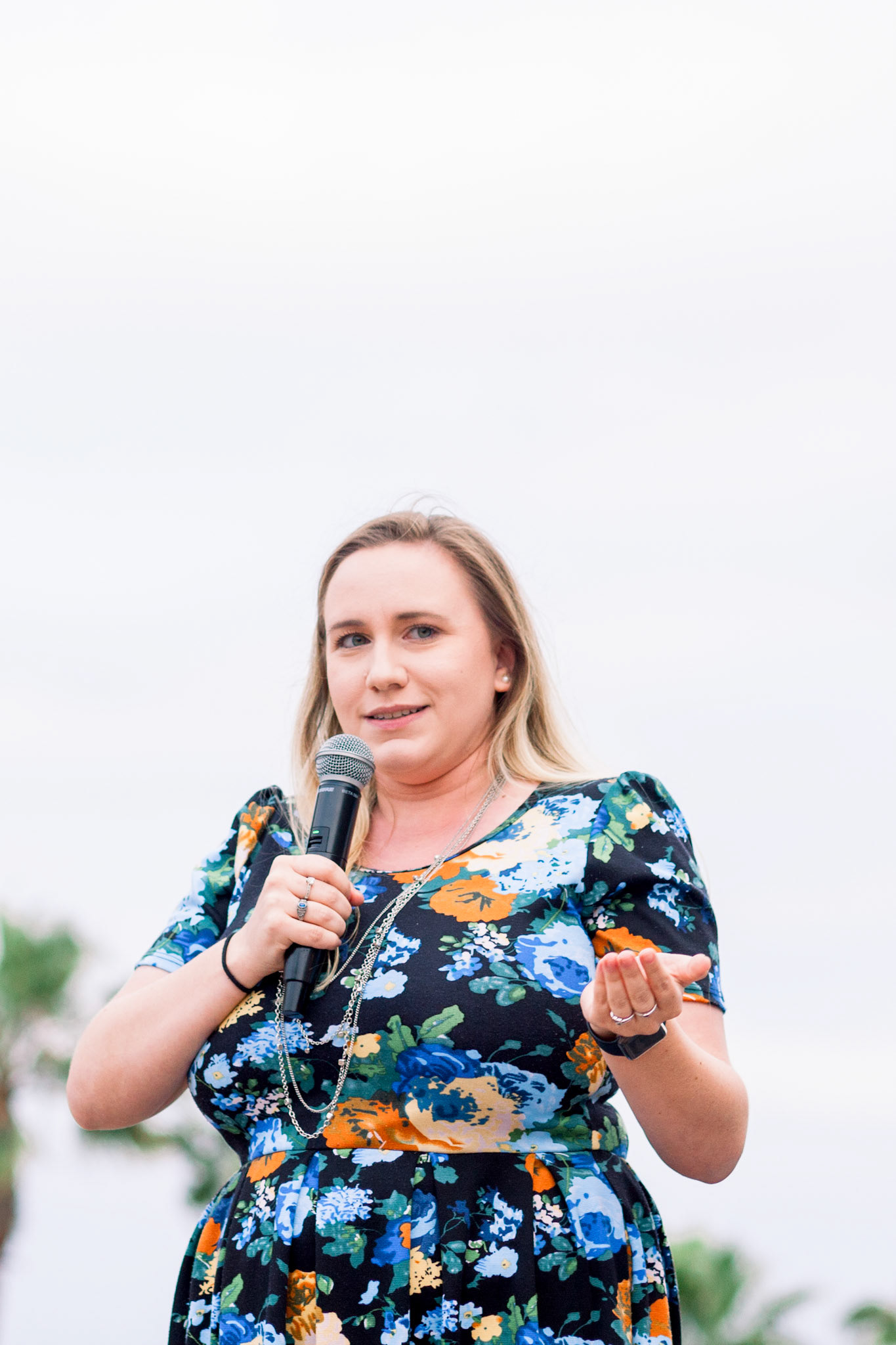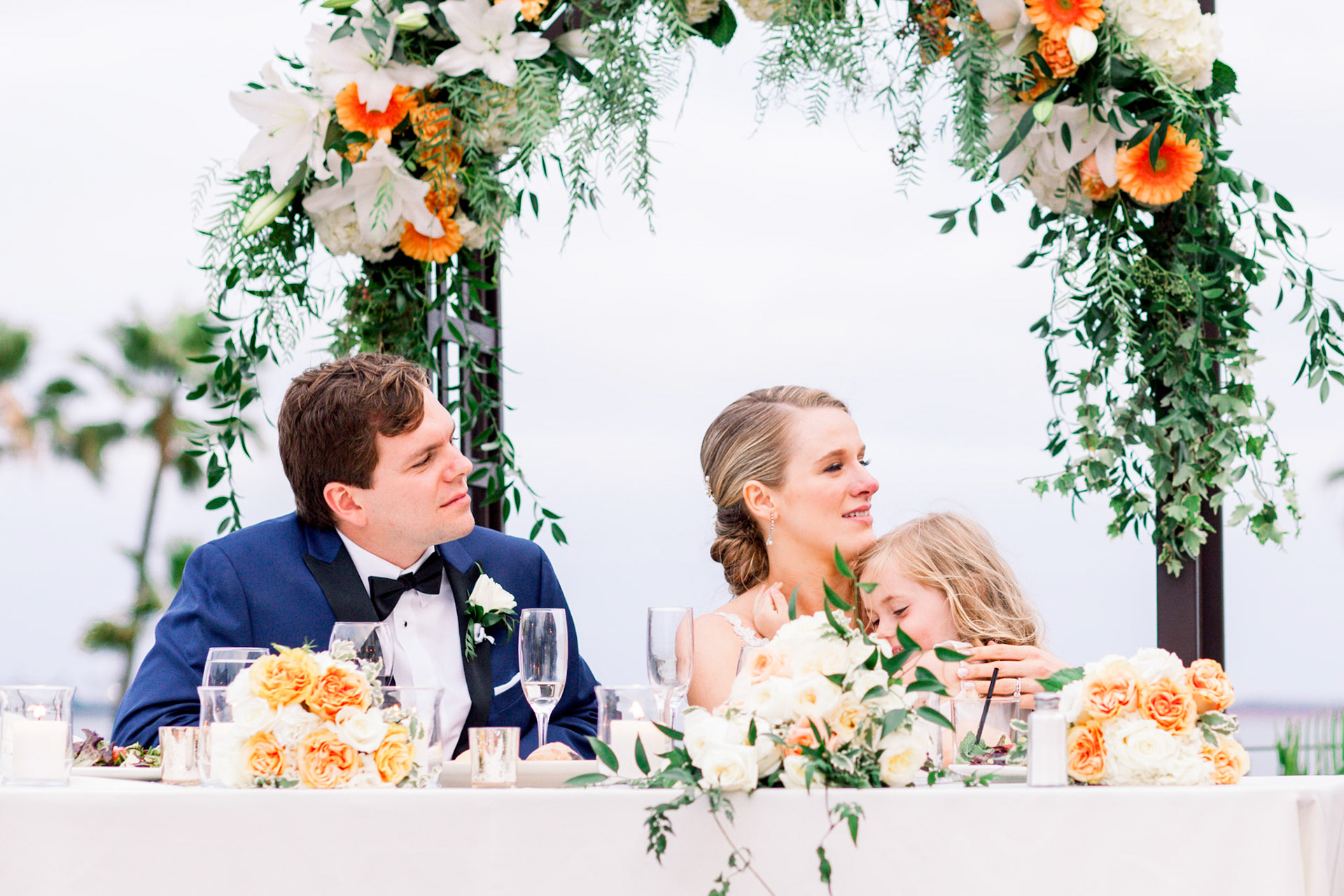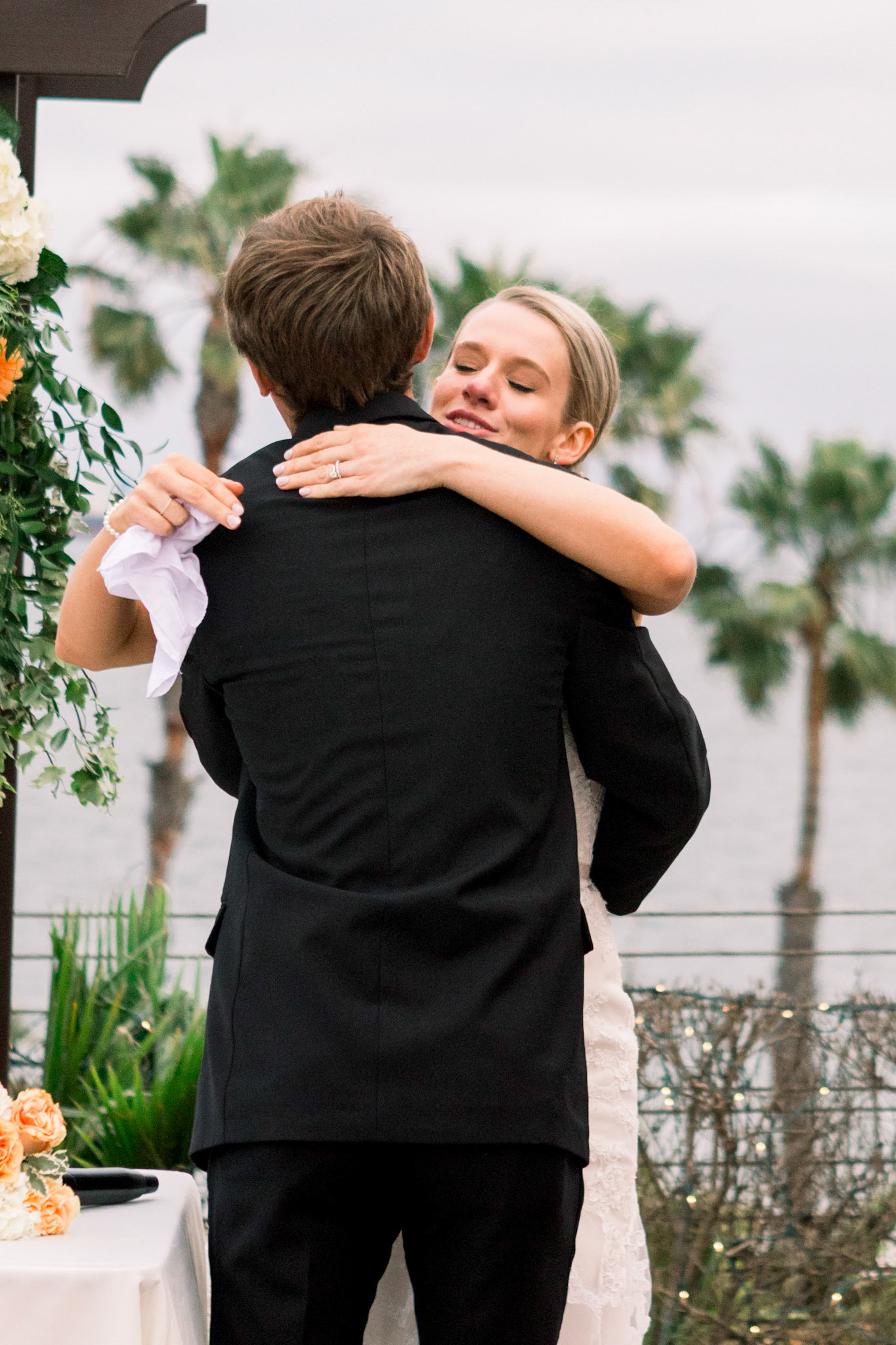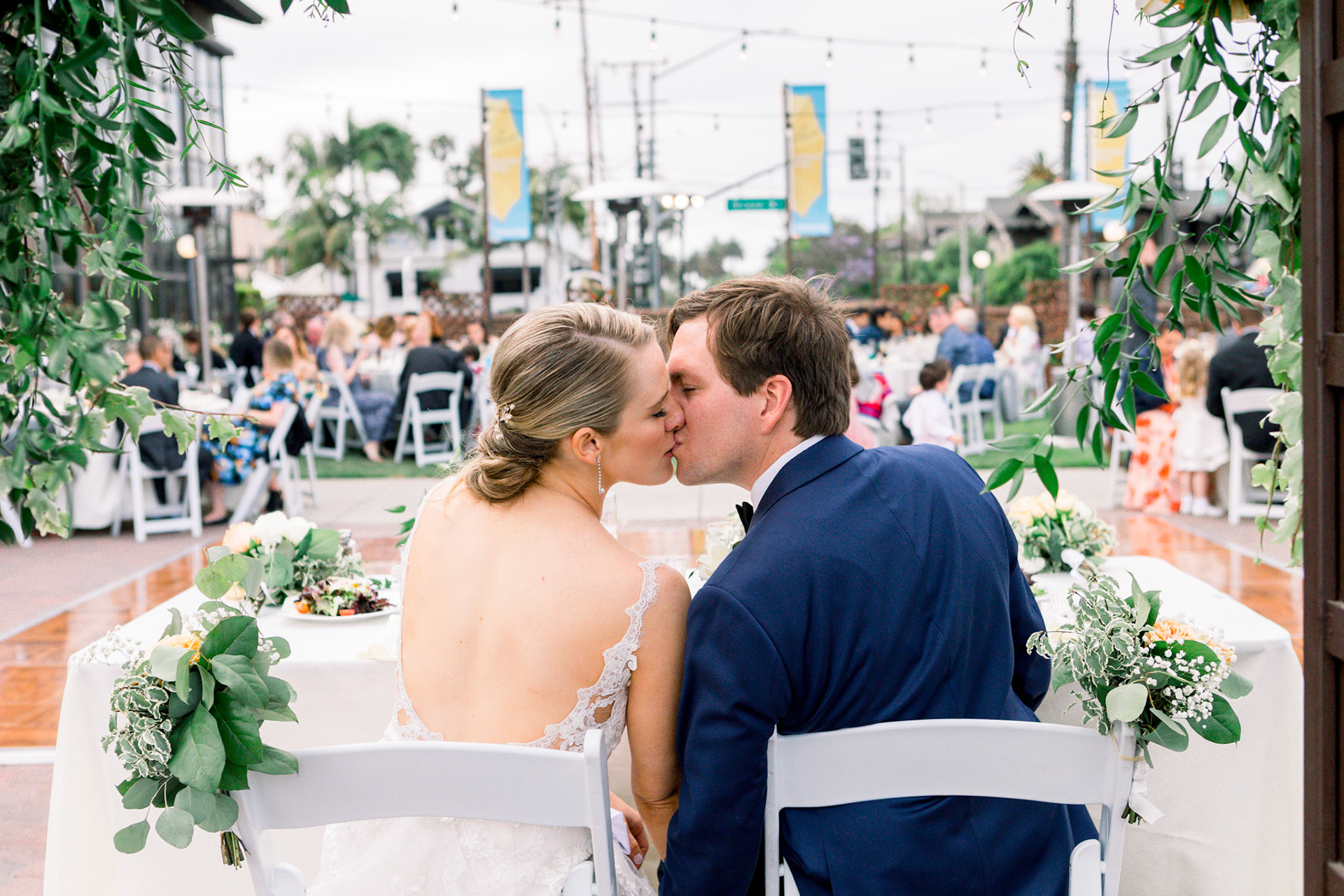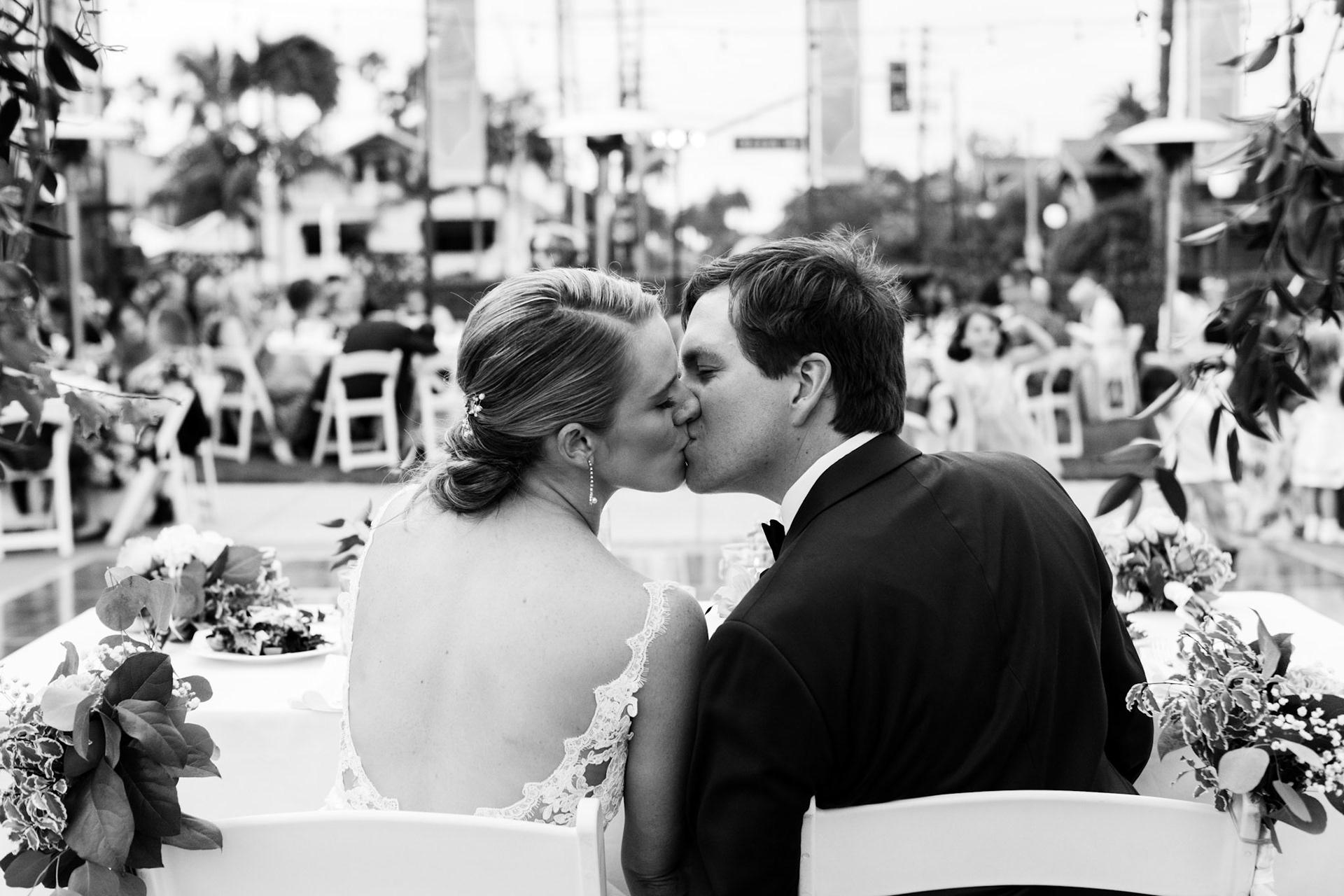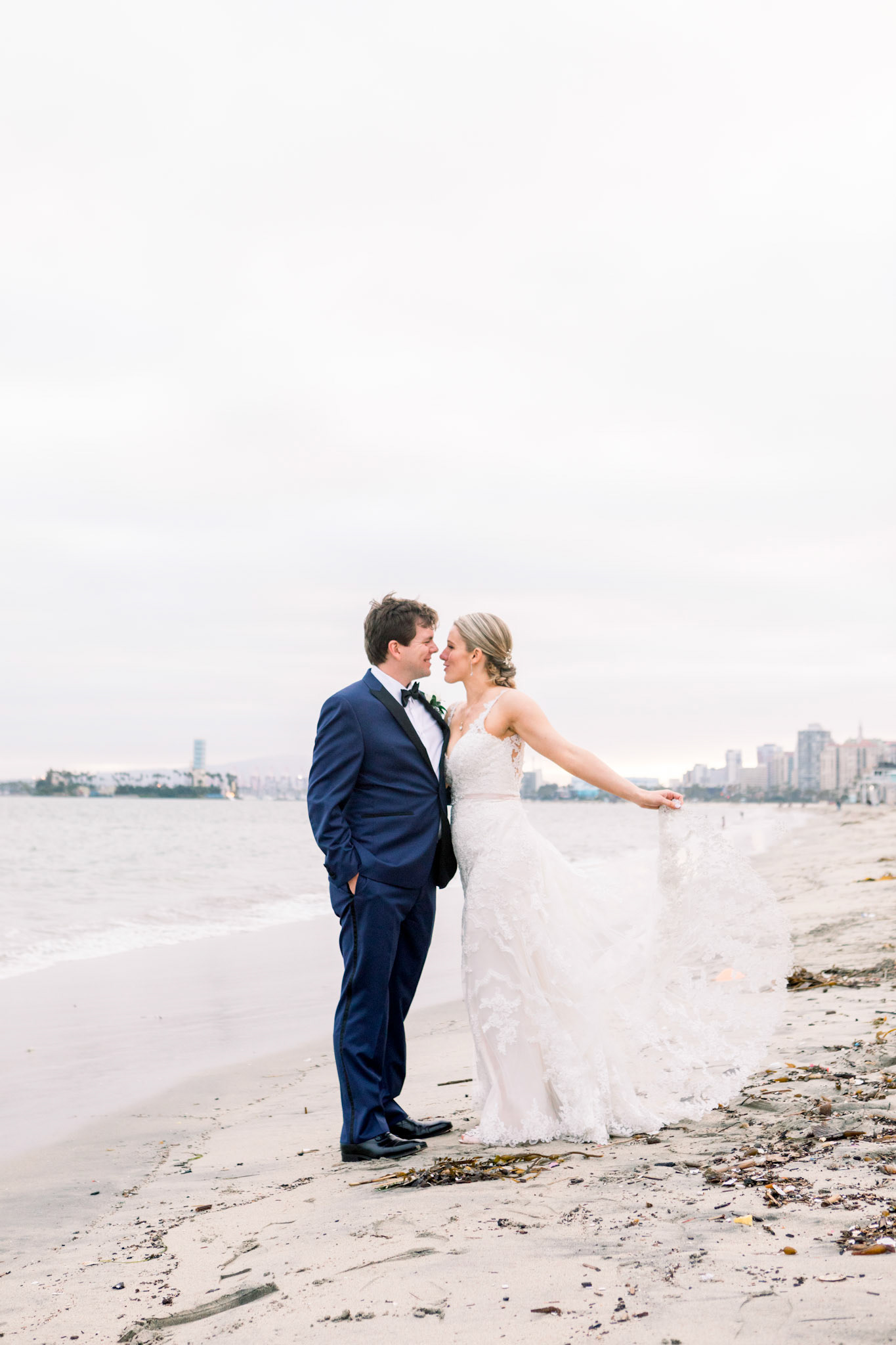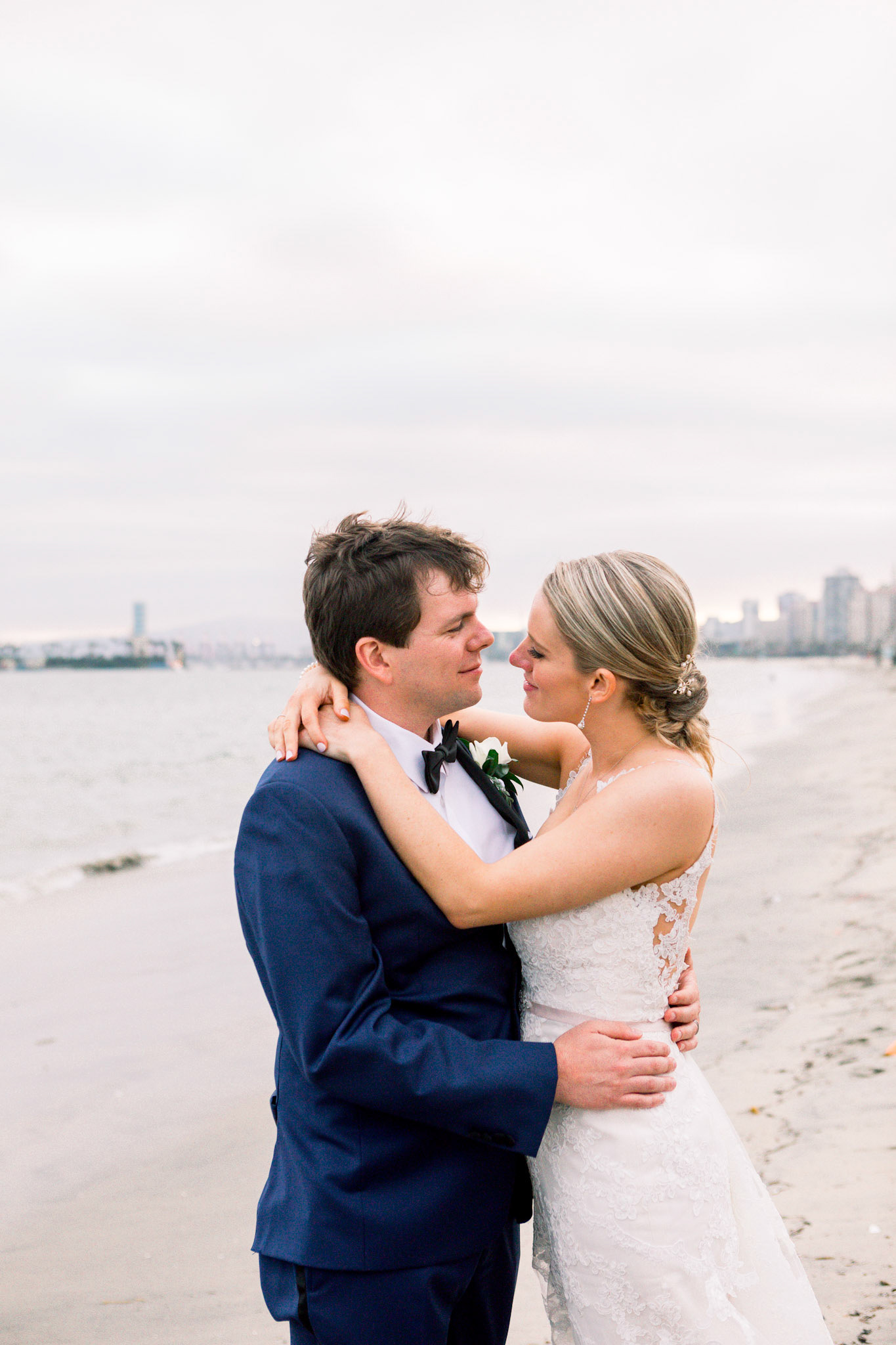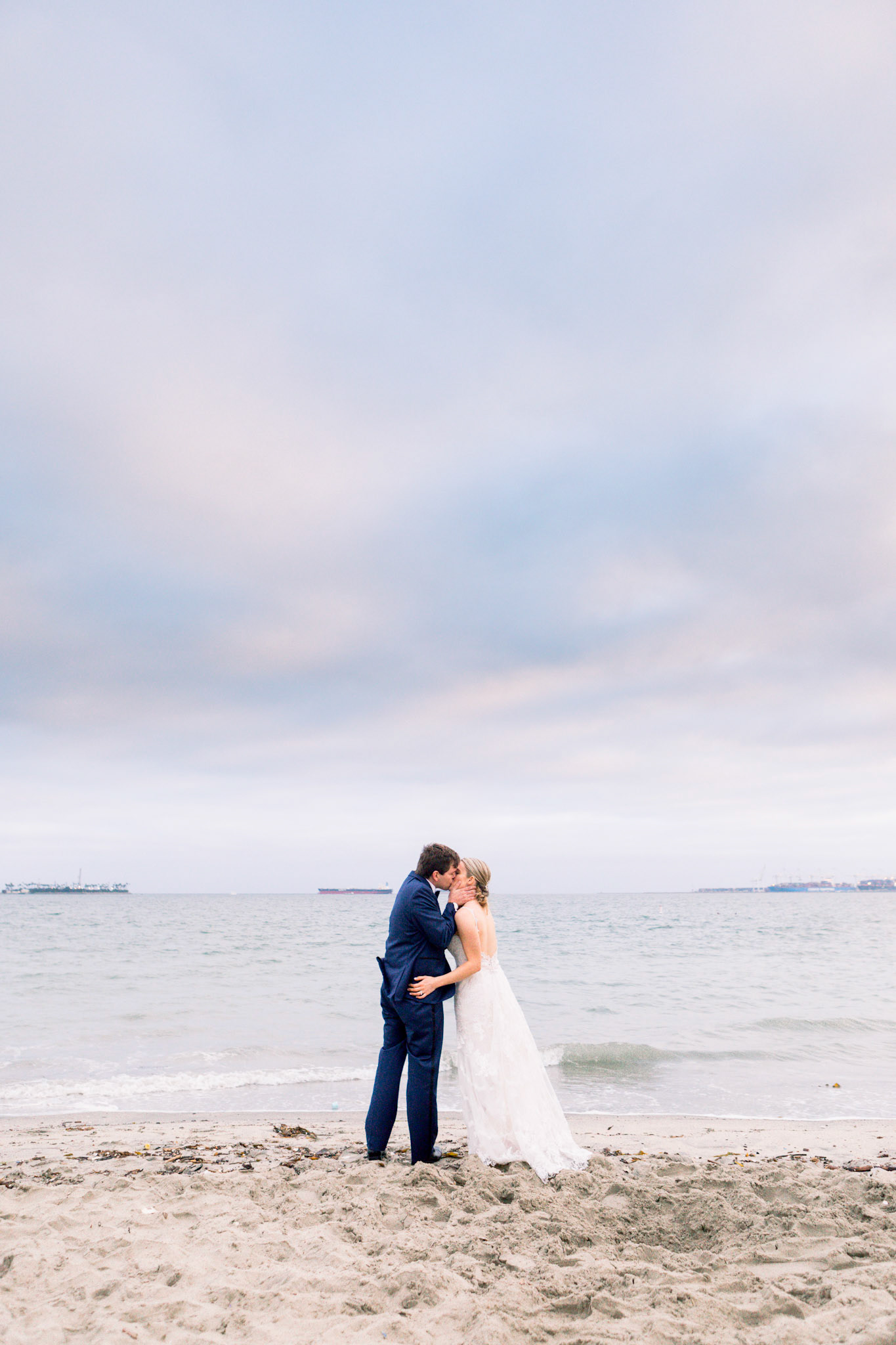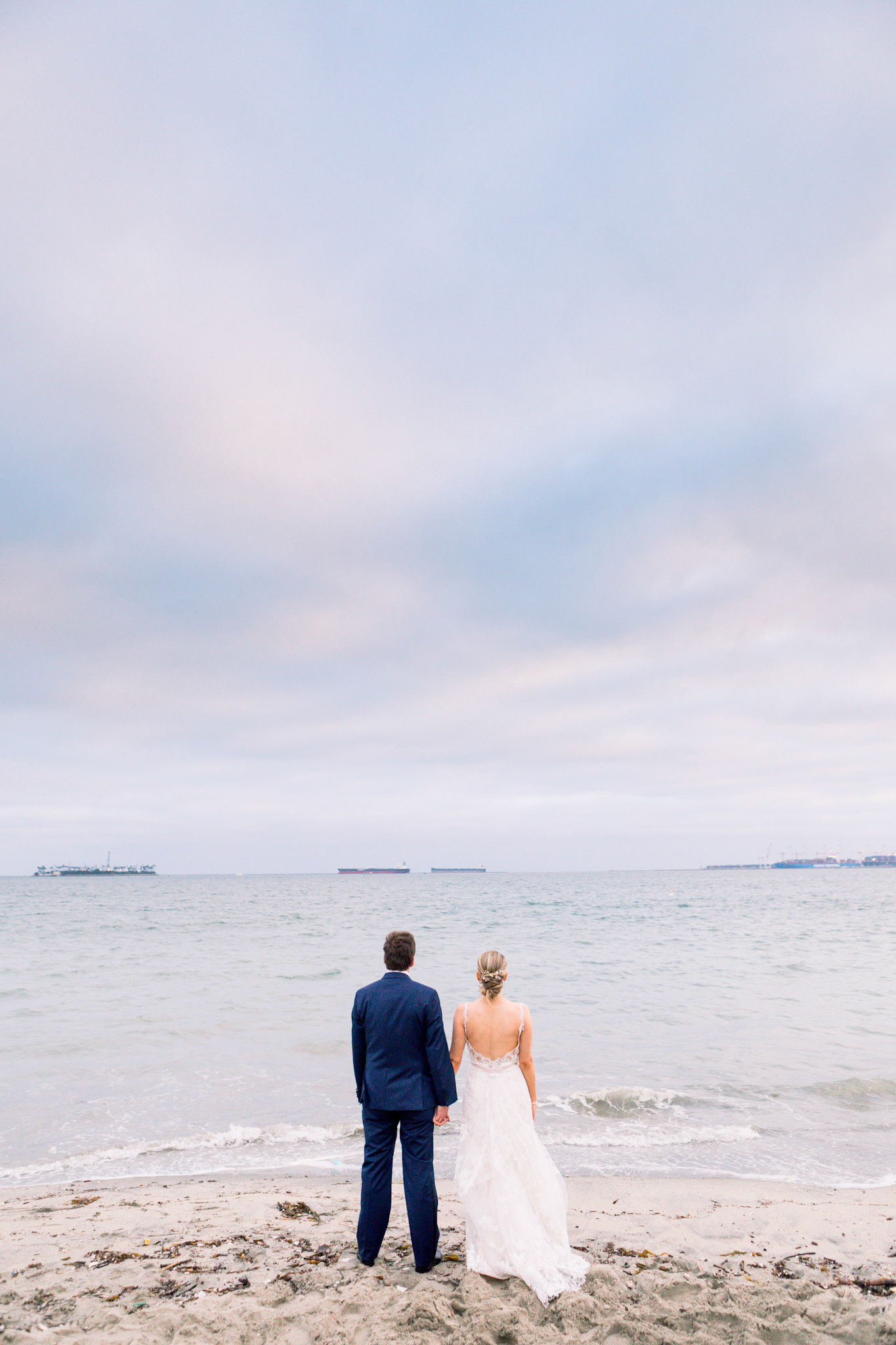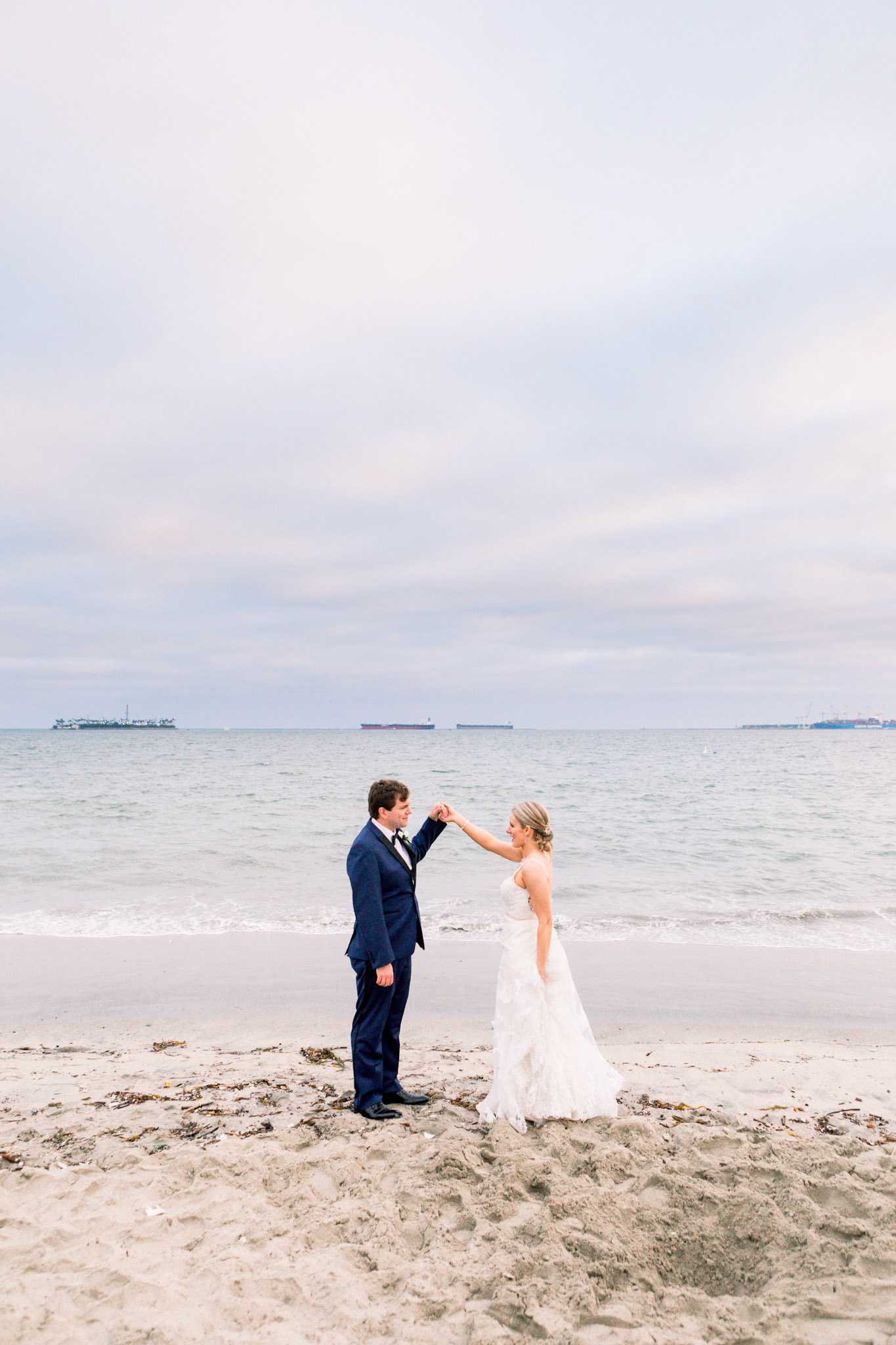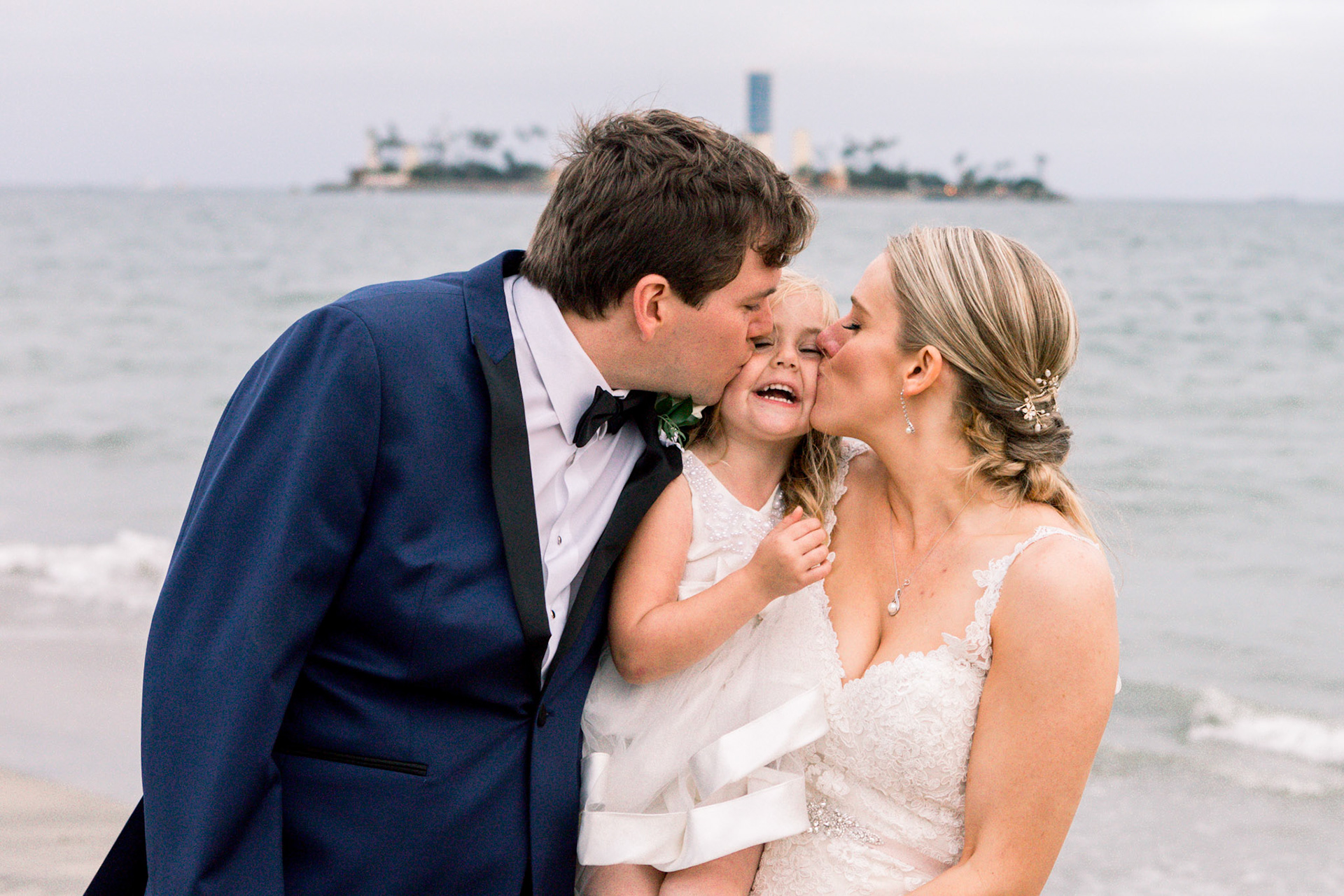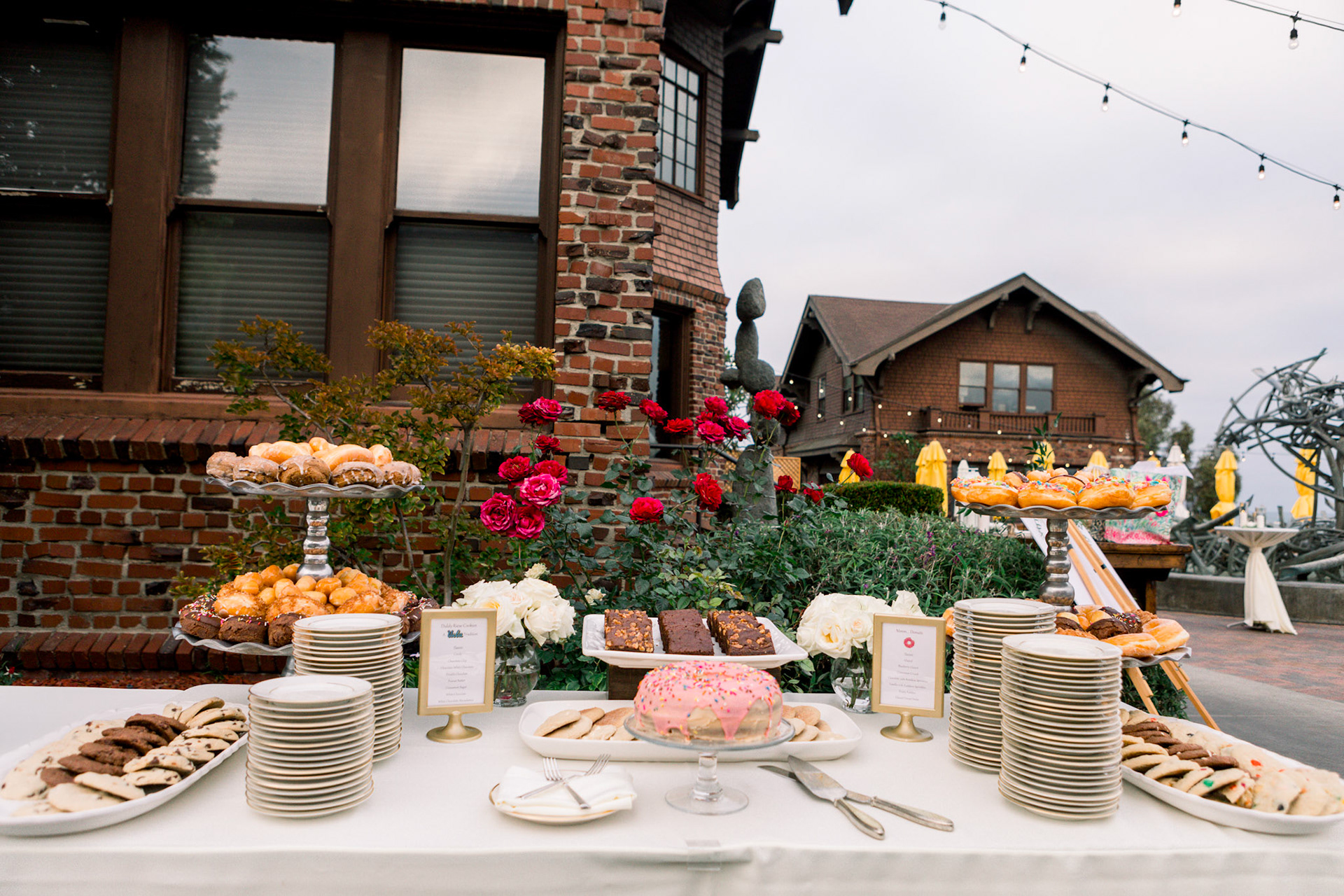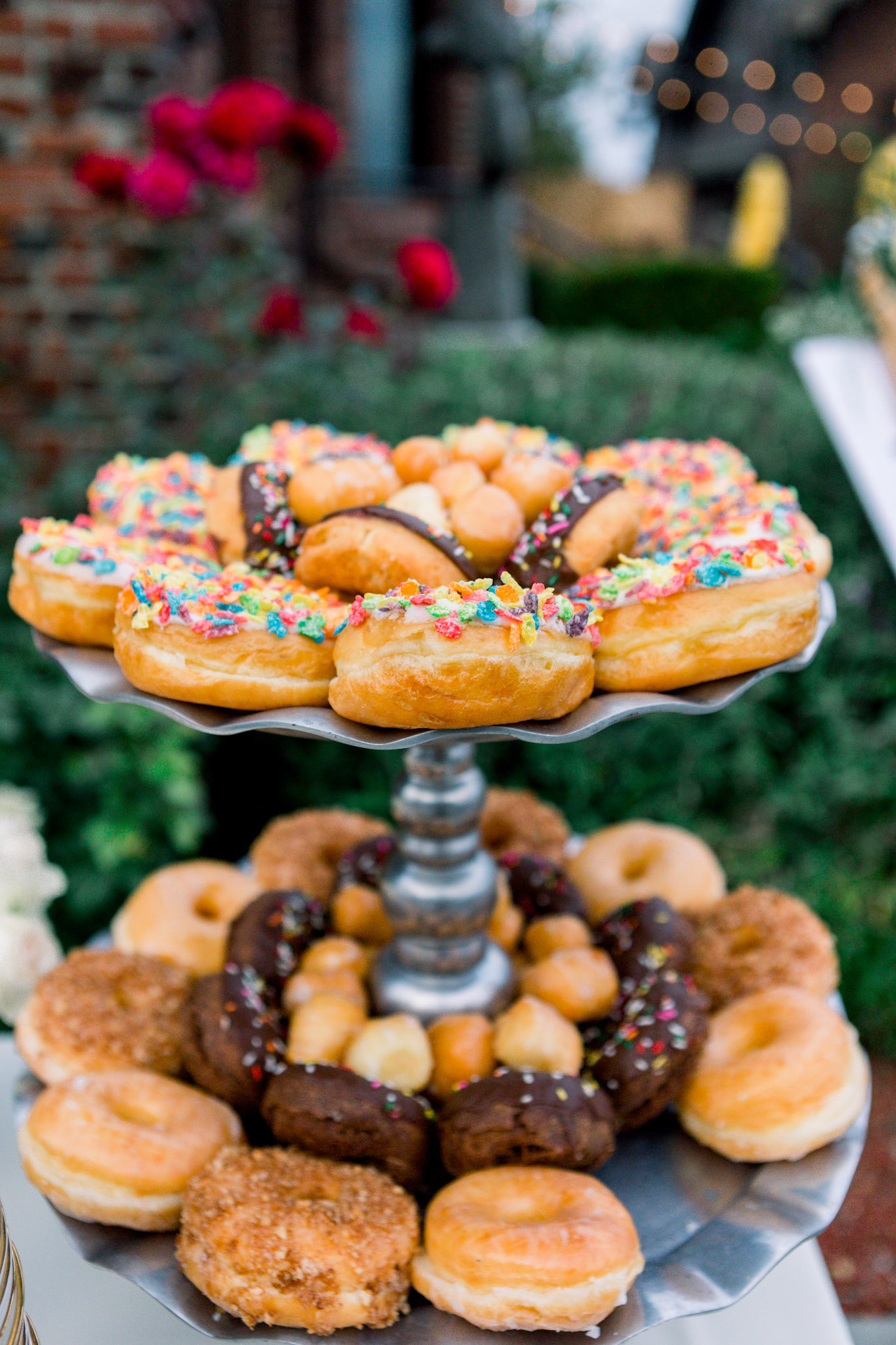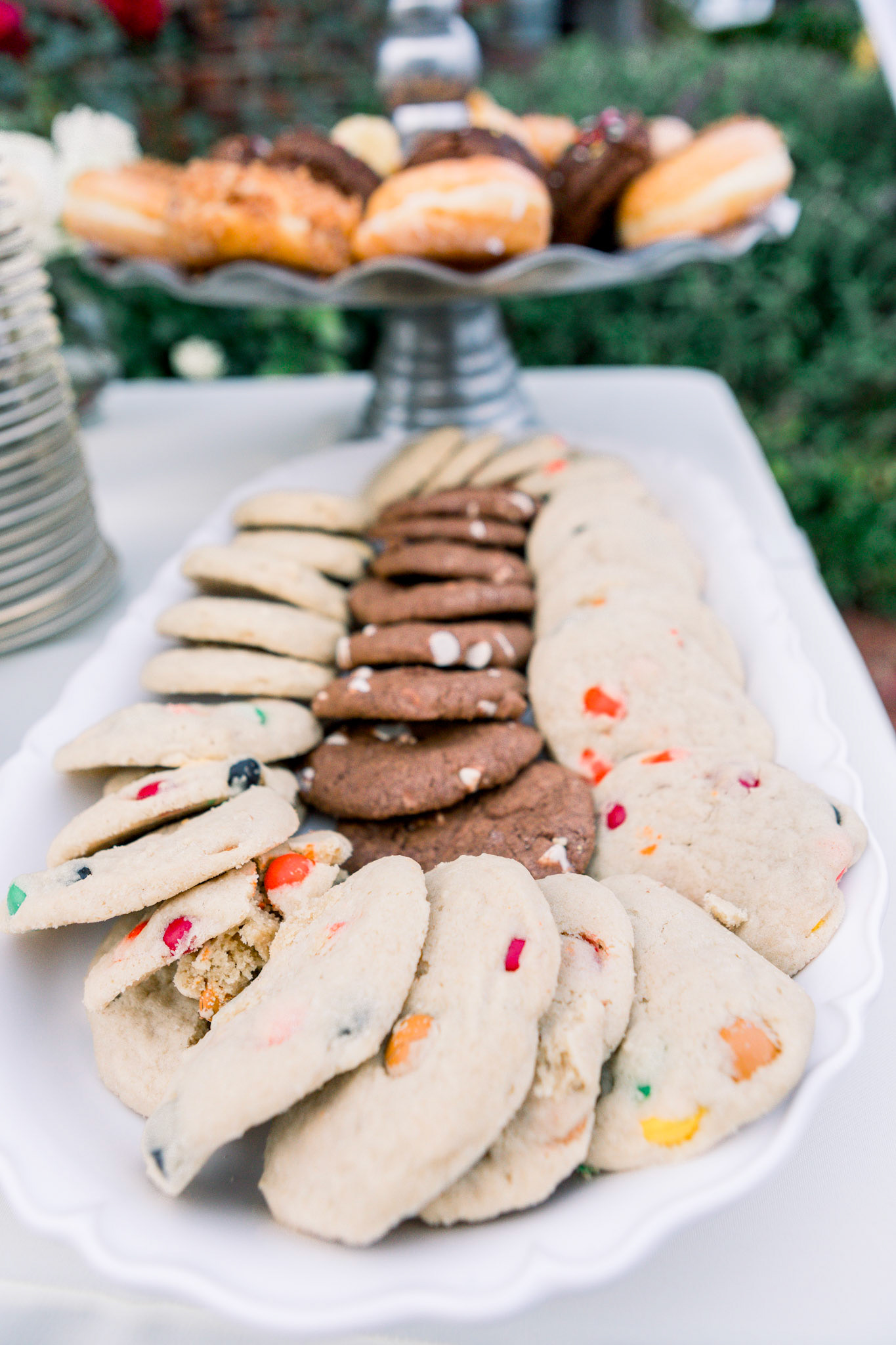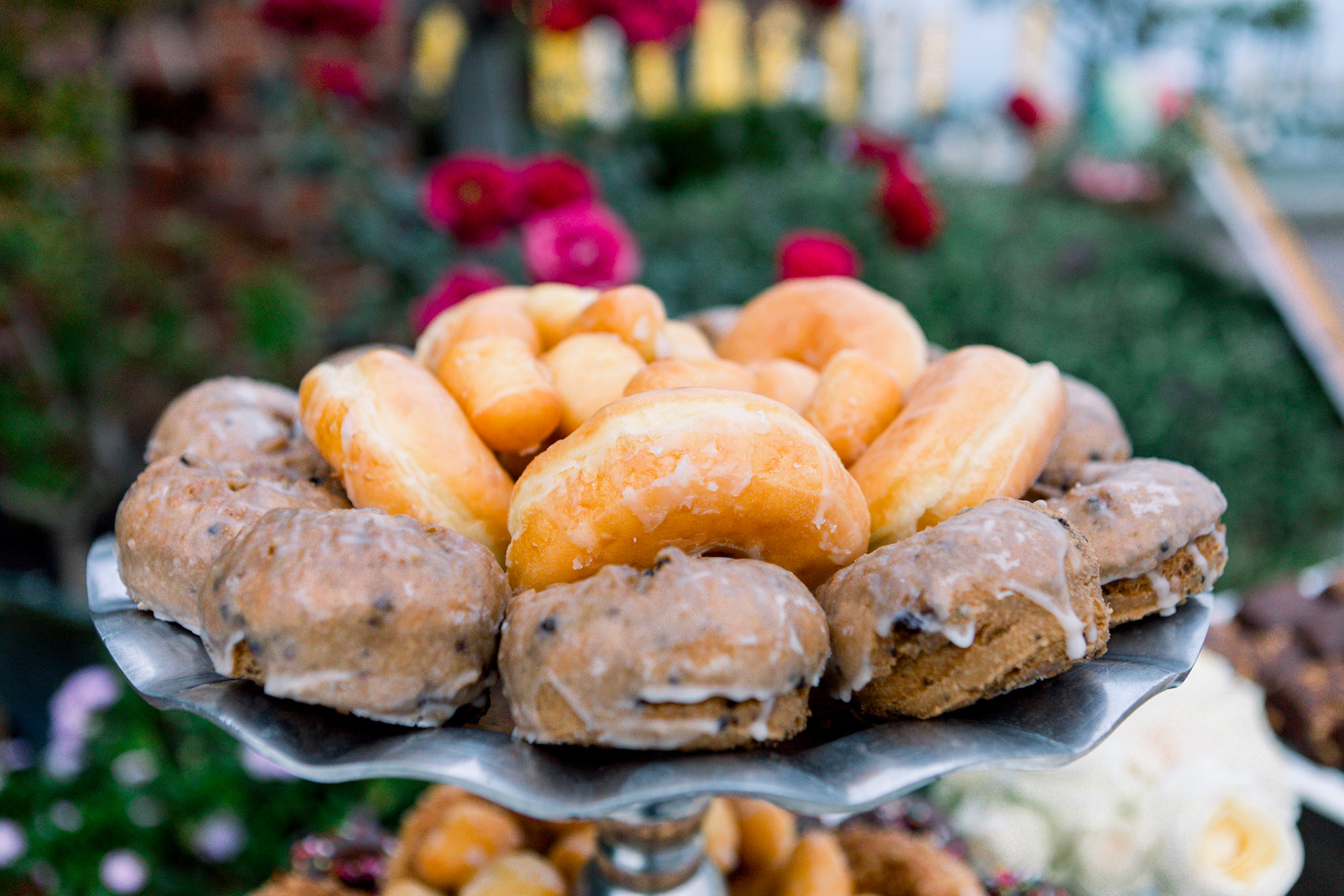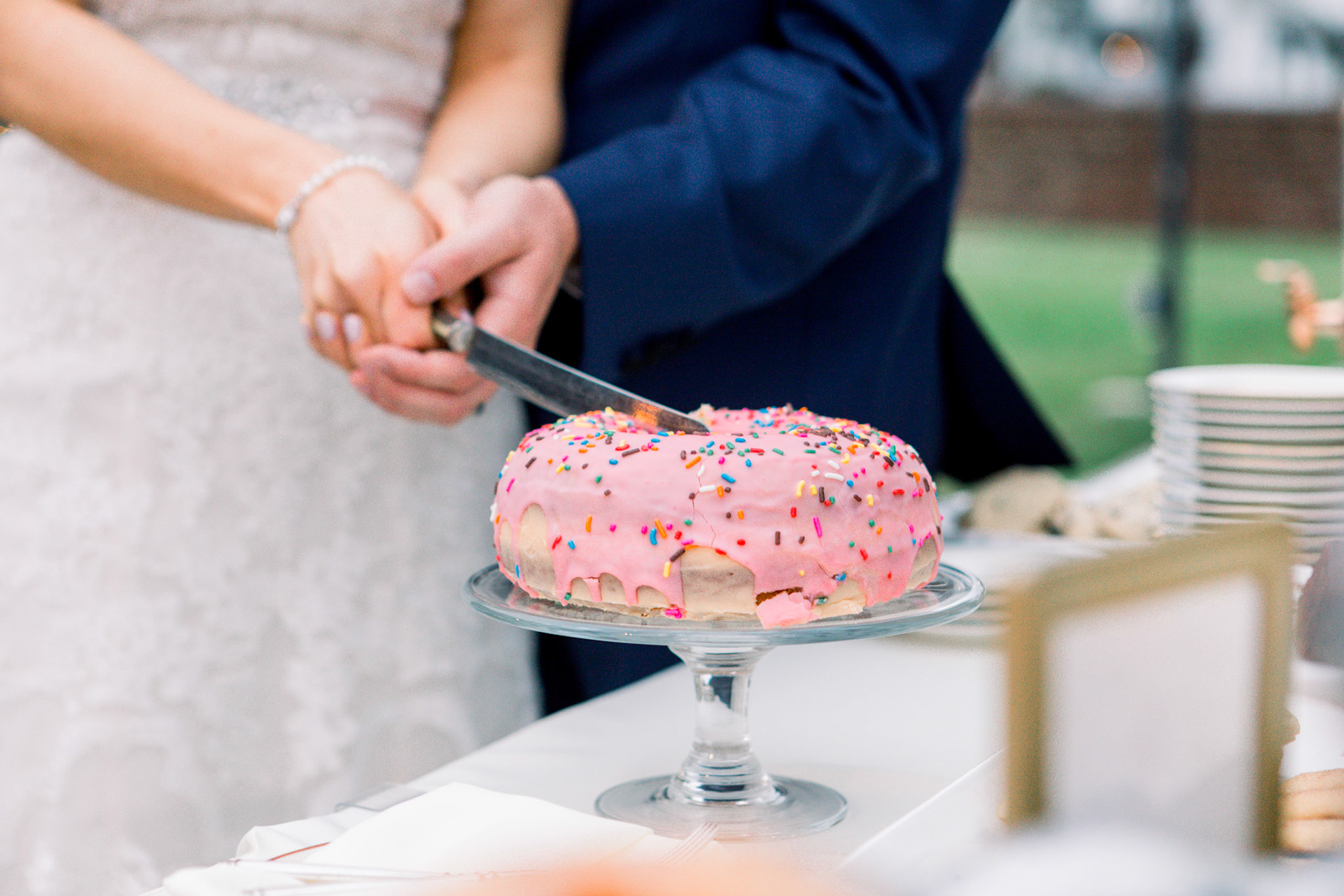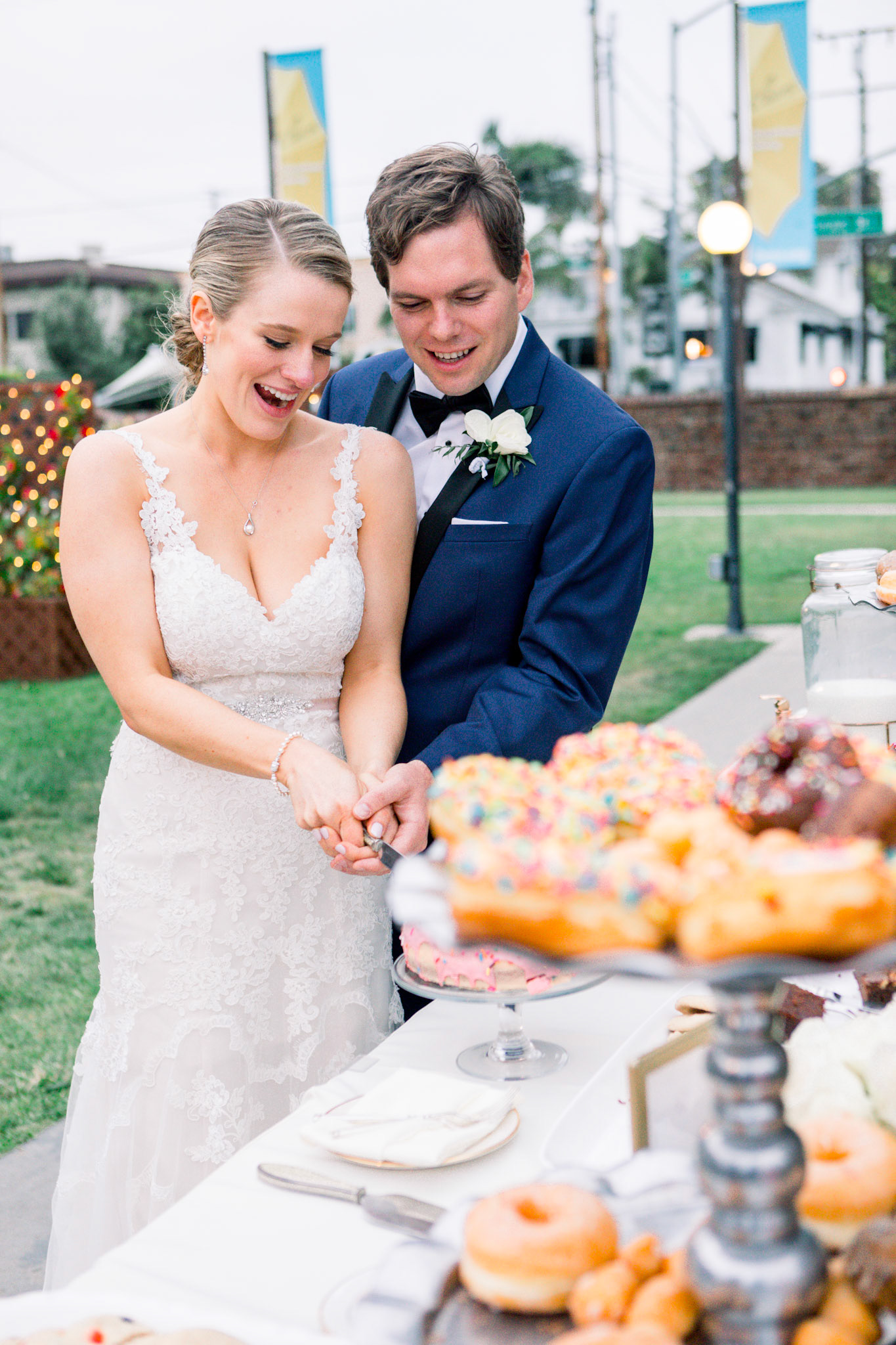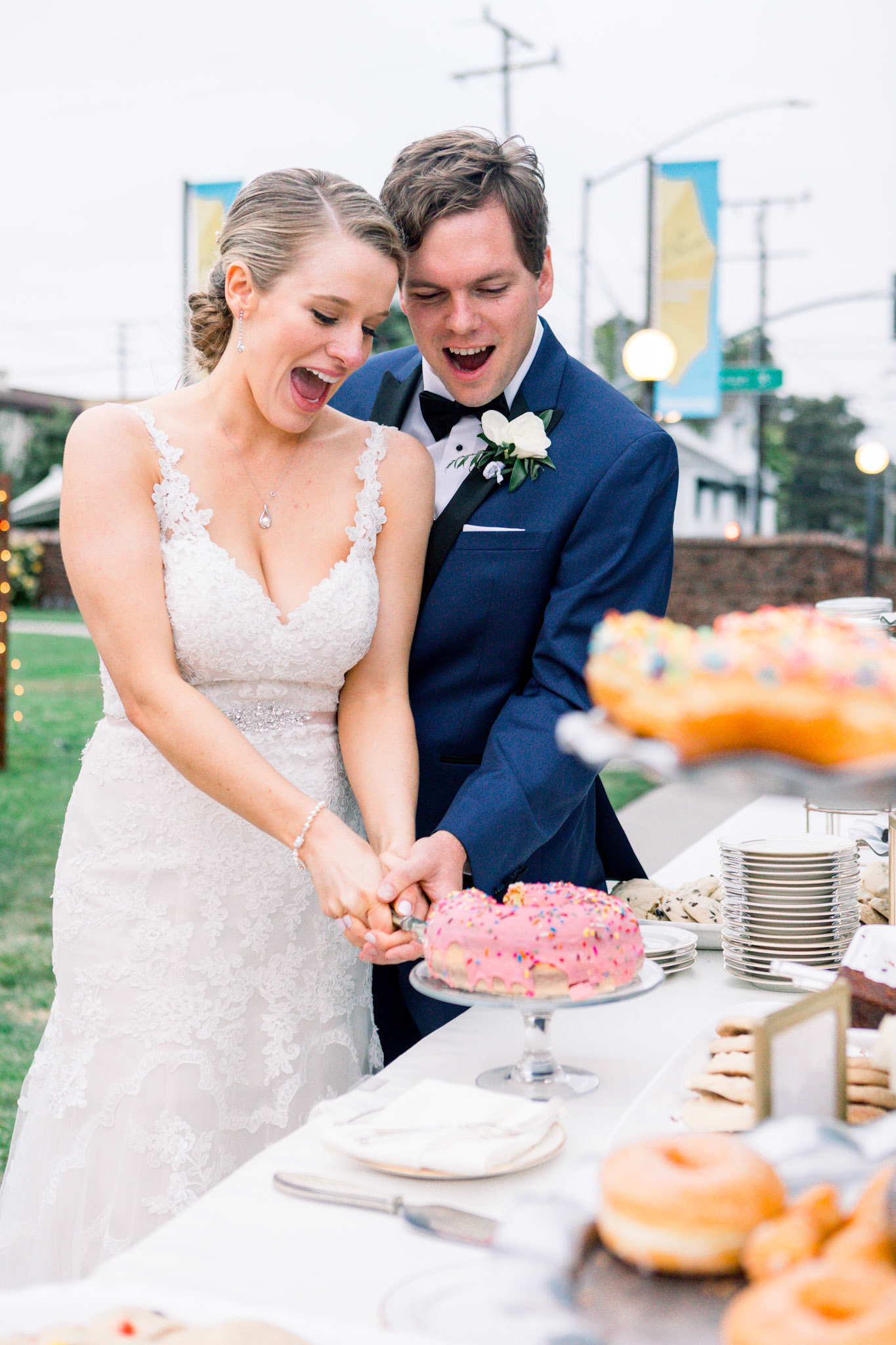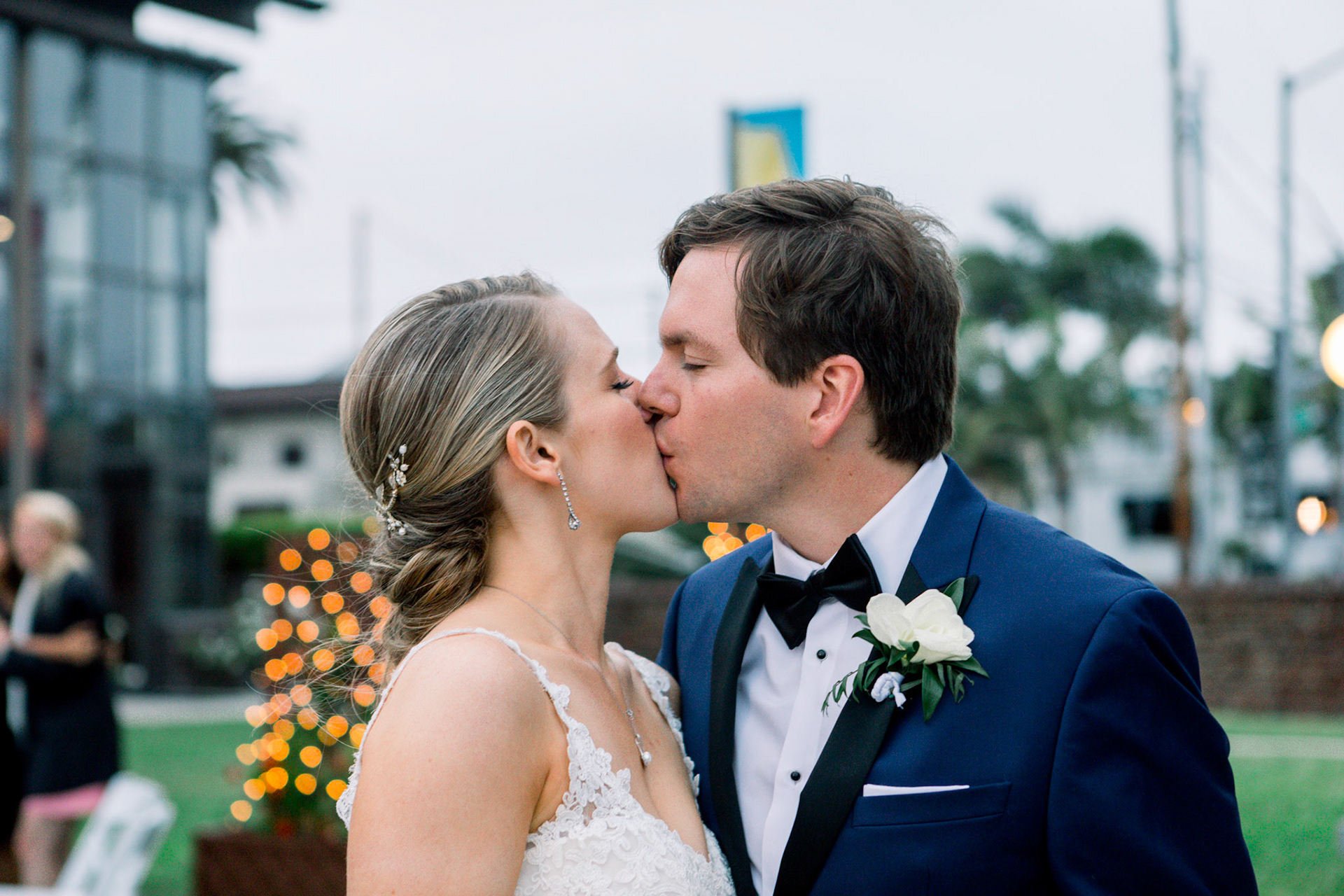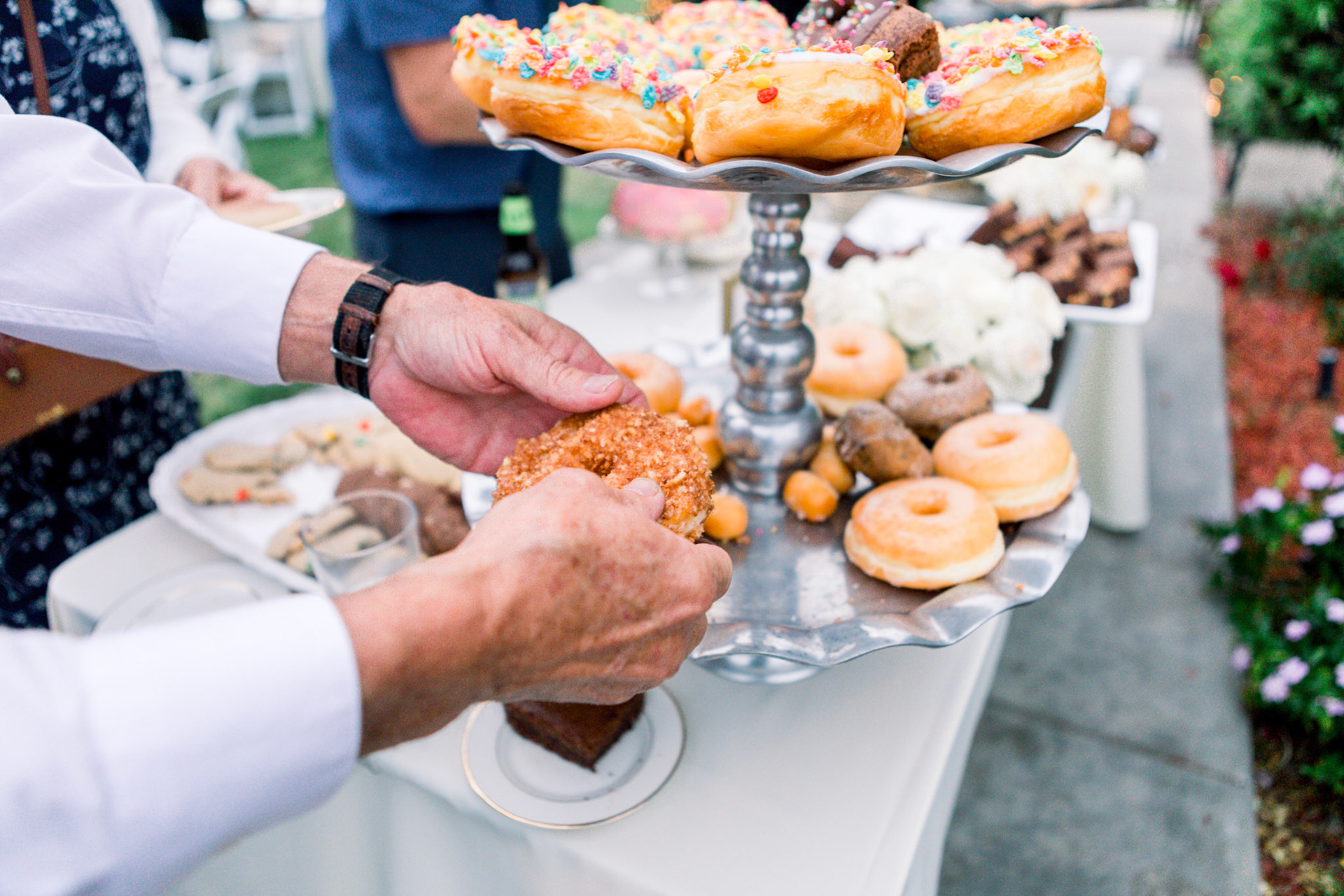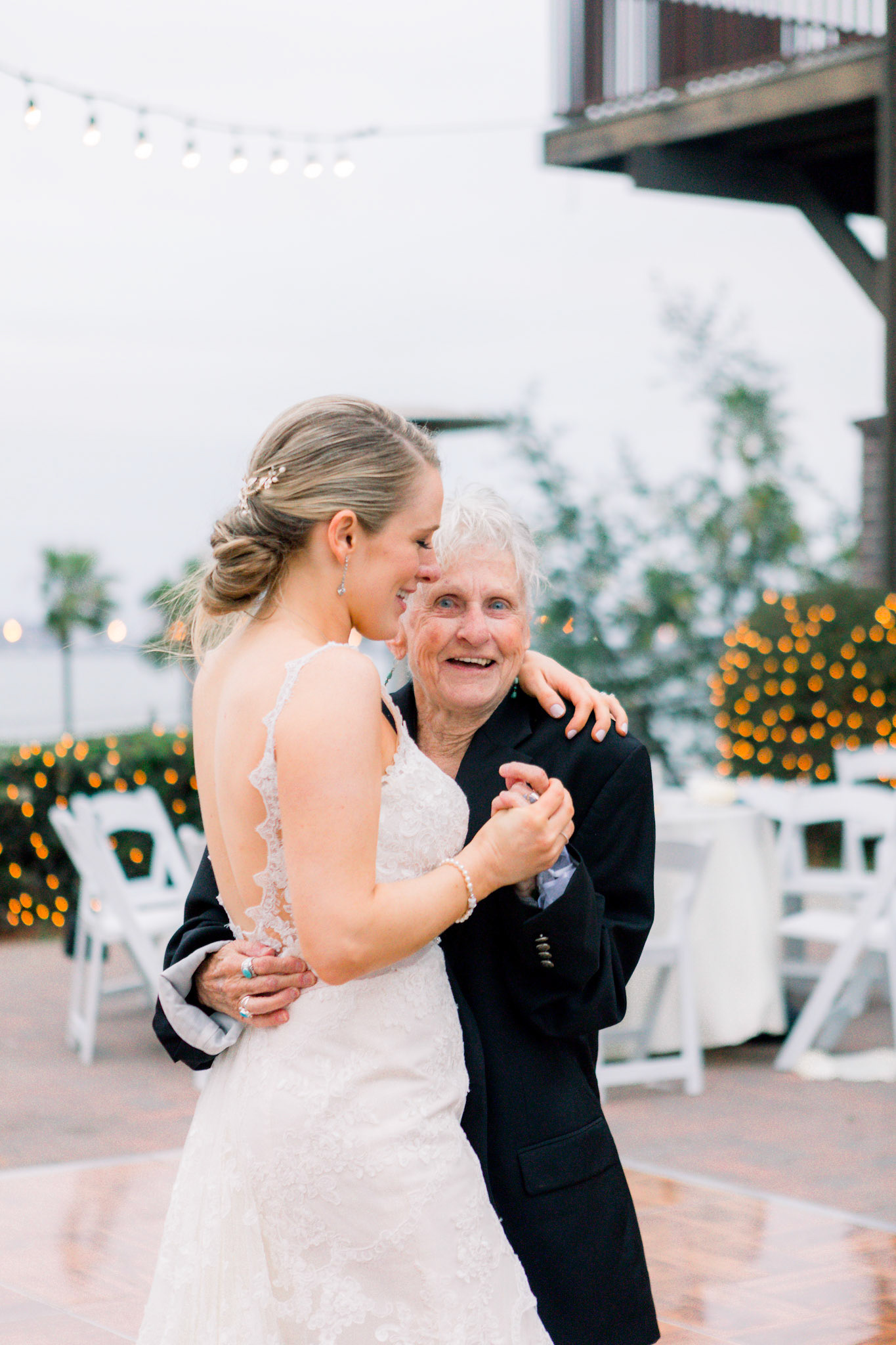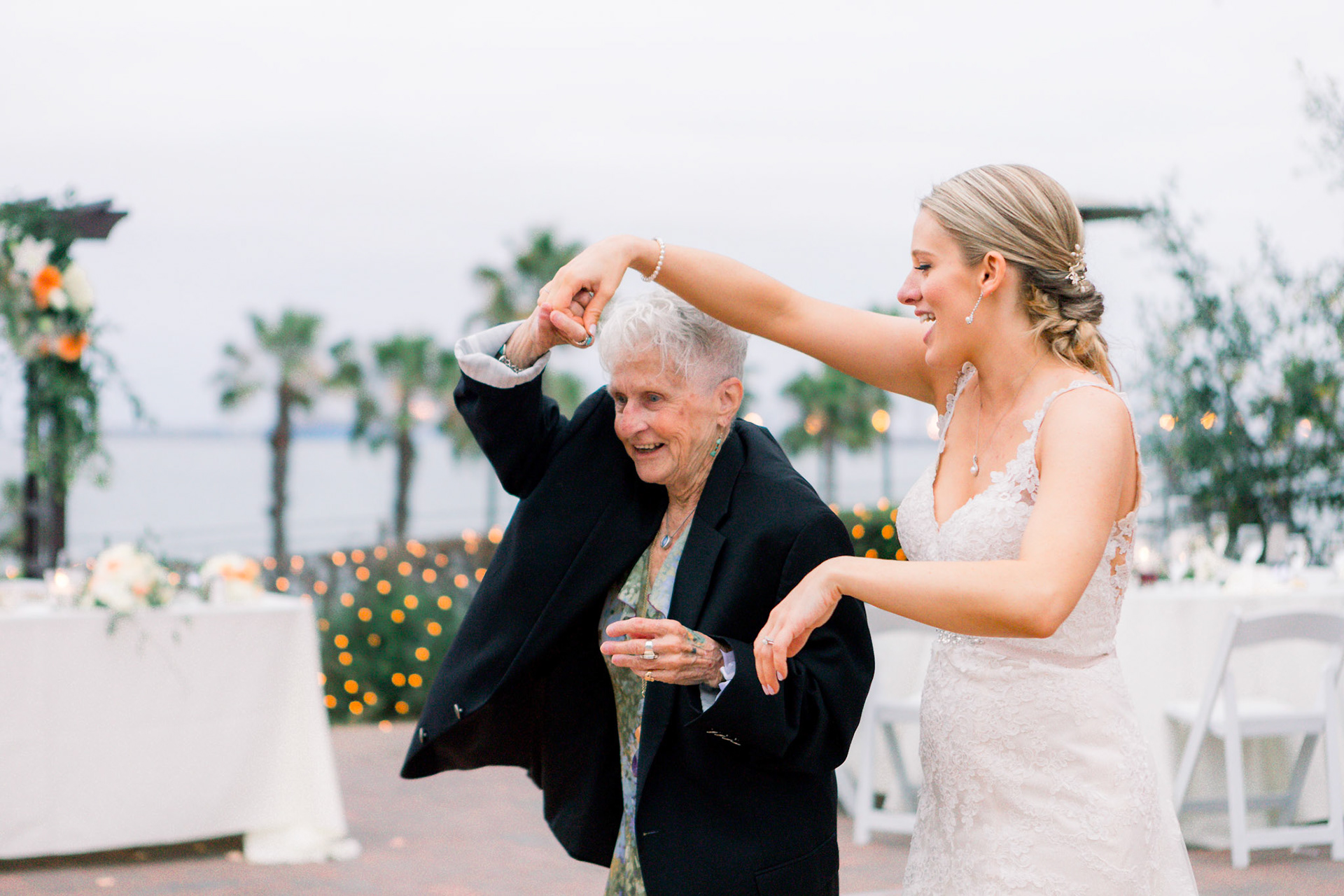 This was so sweet, I almost cried taking these first dance photos!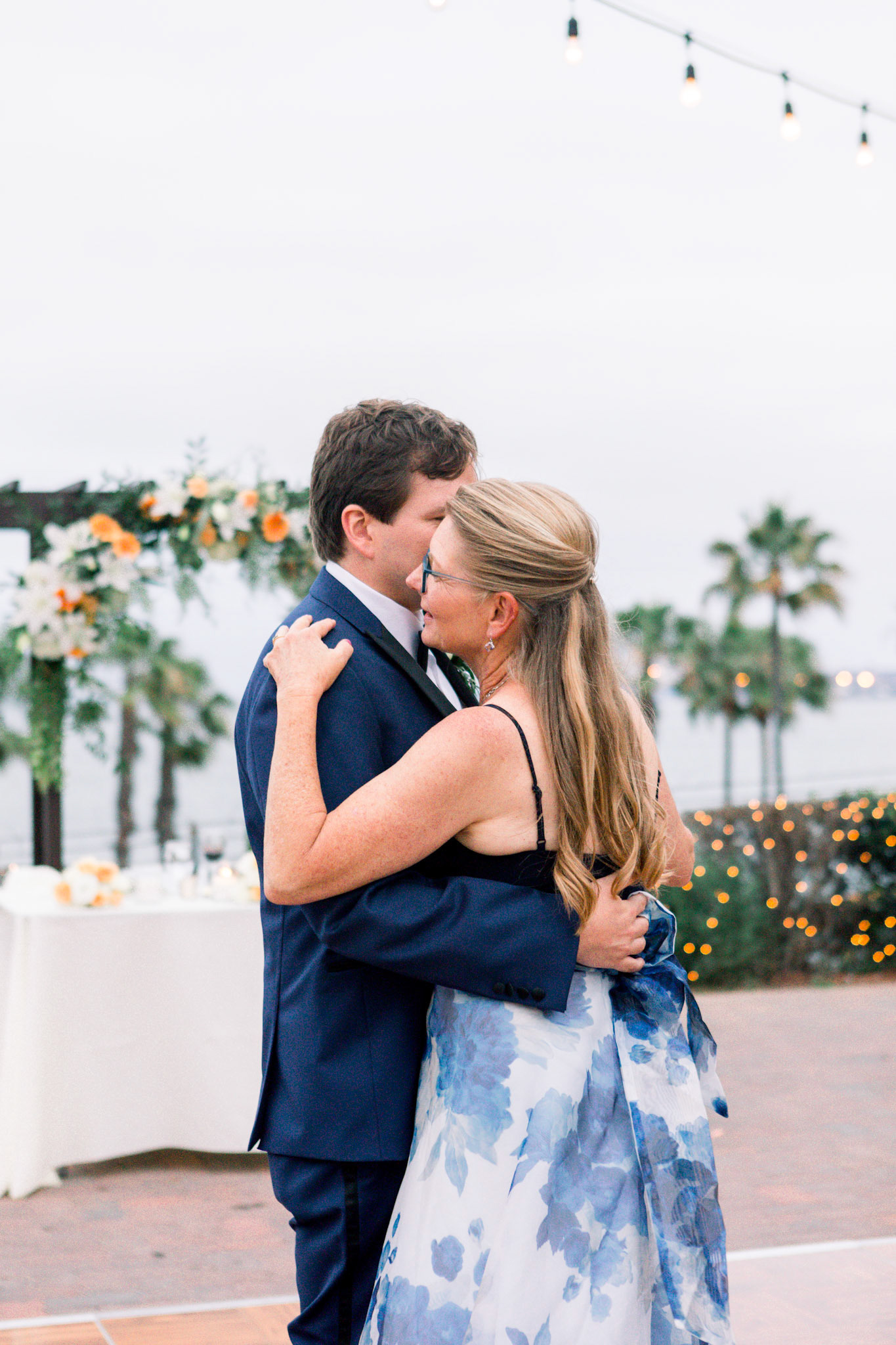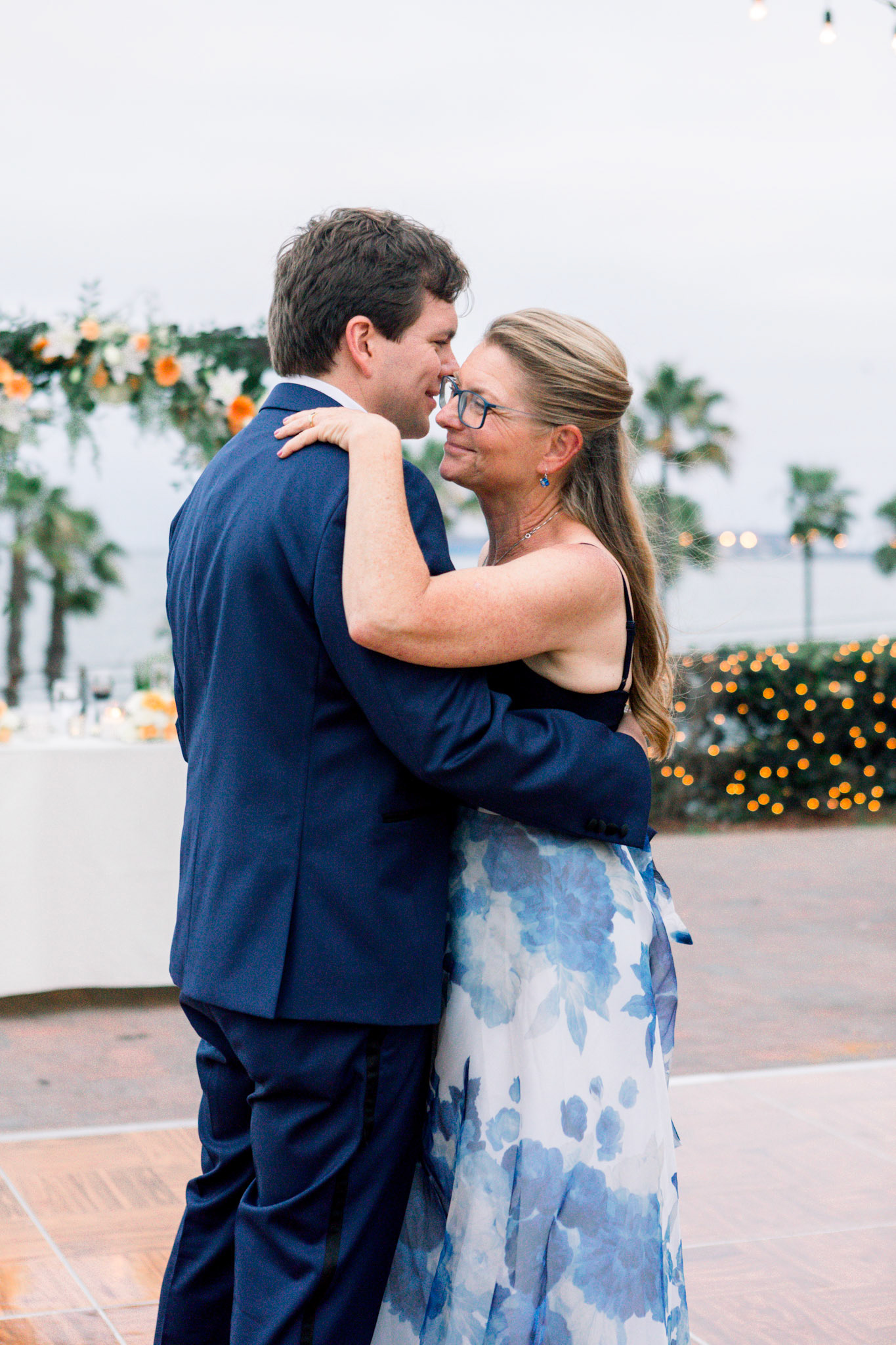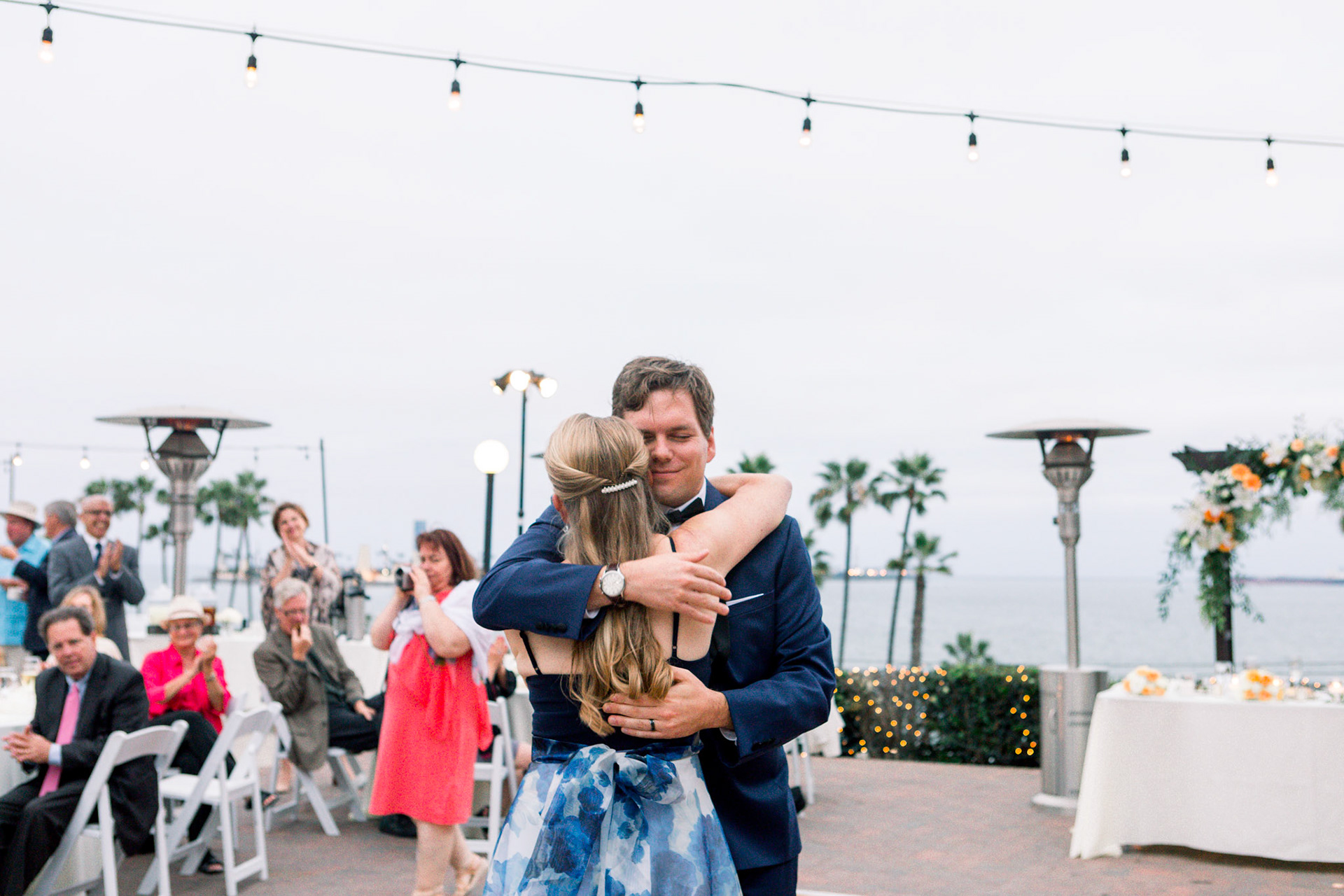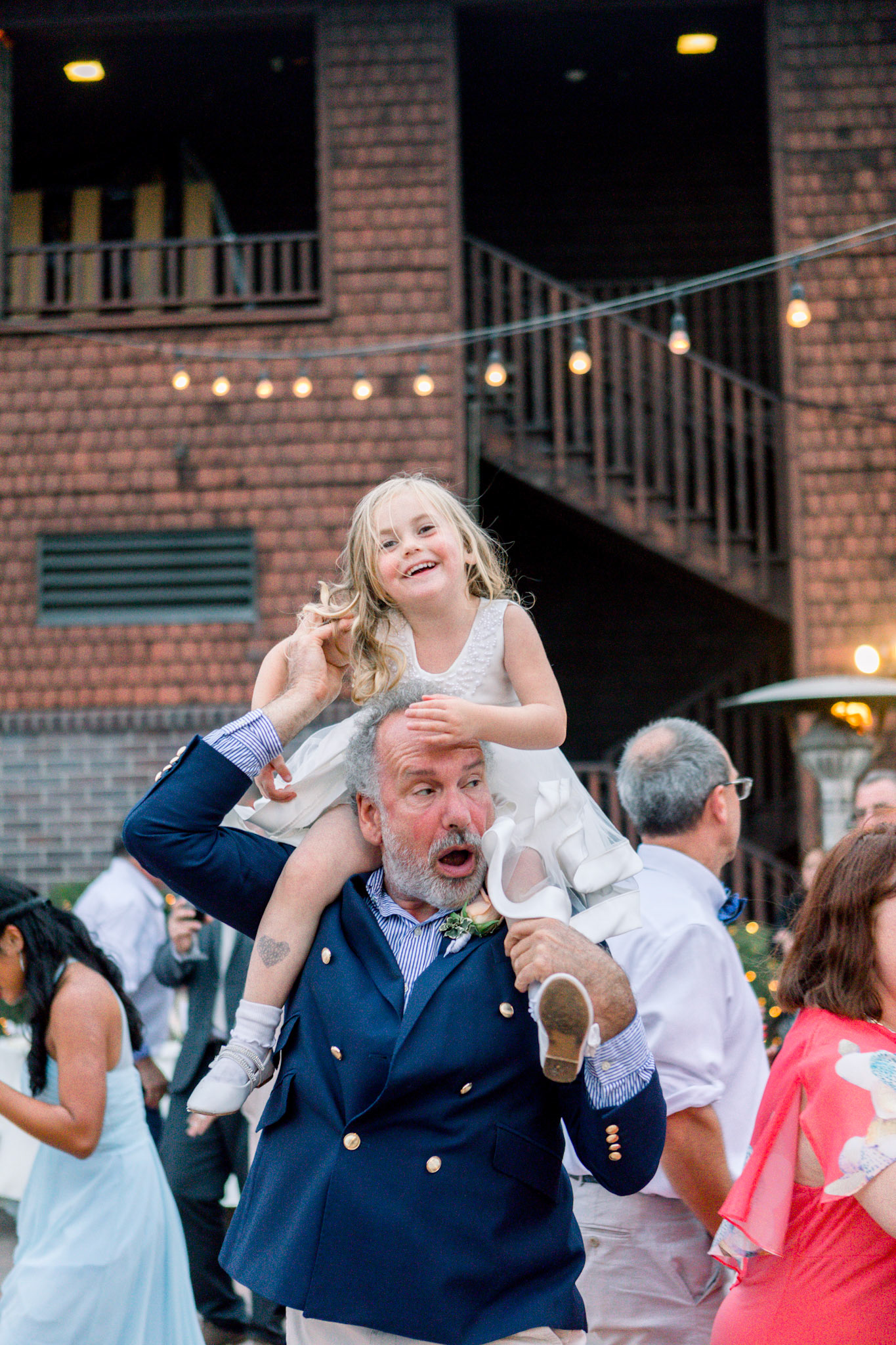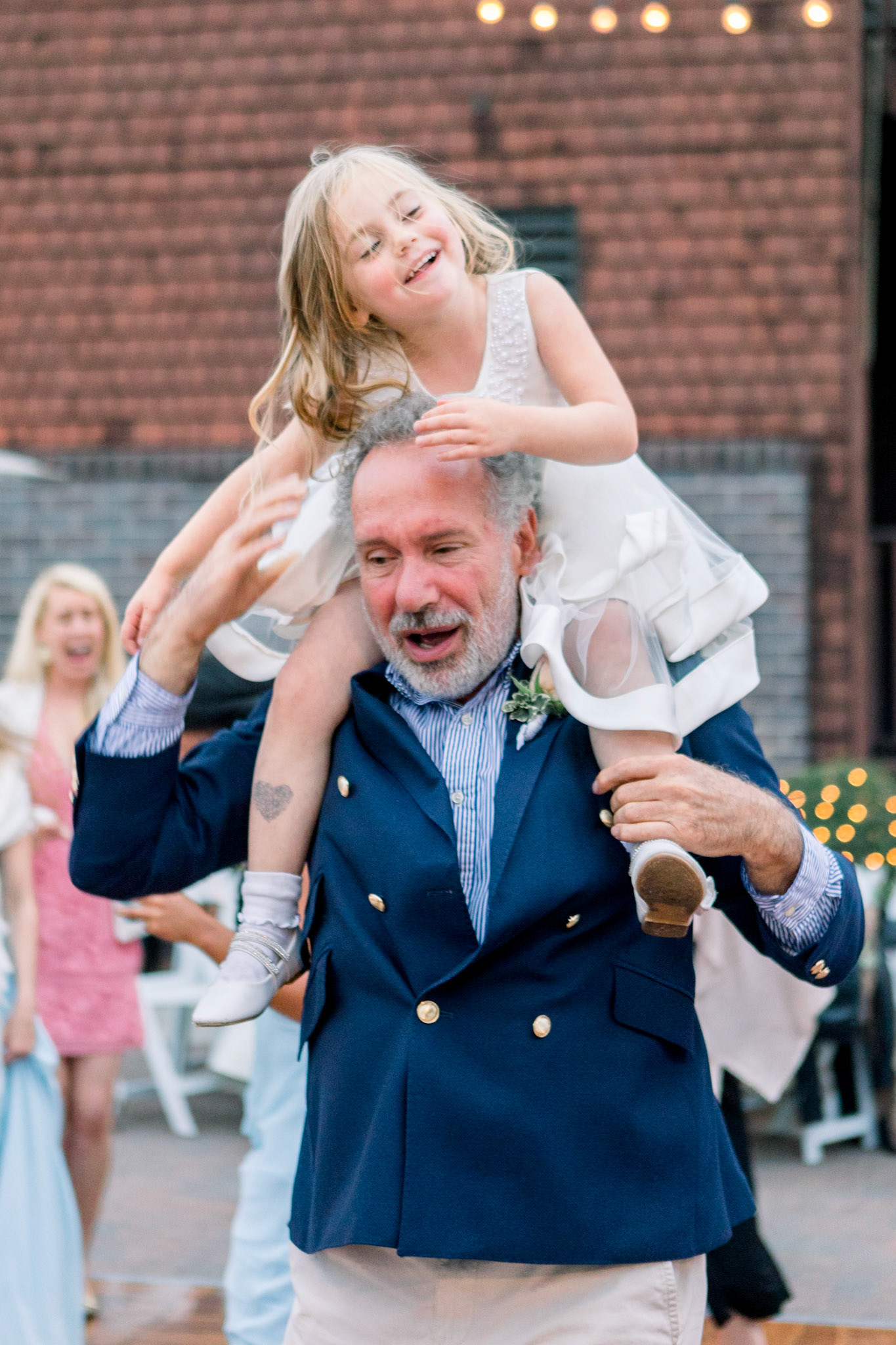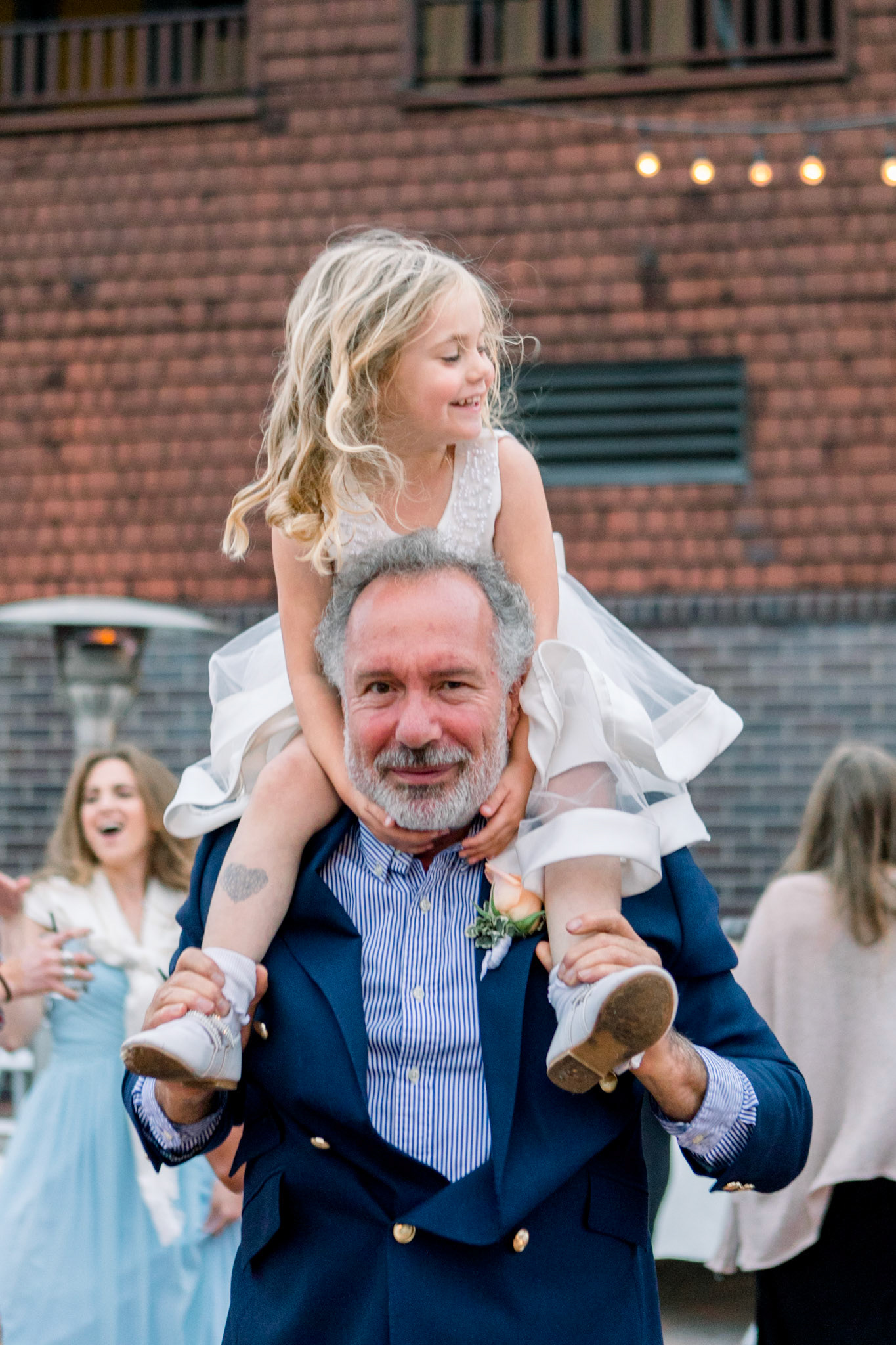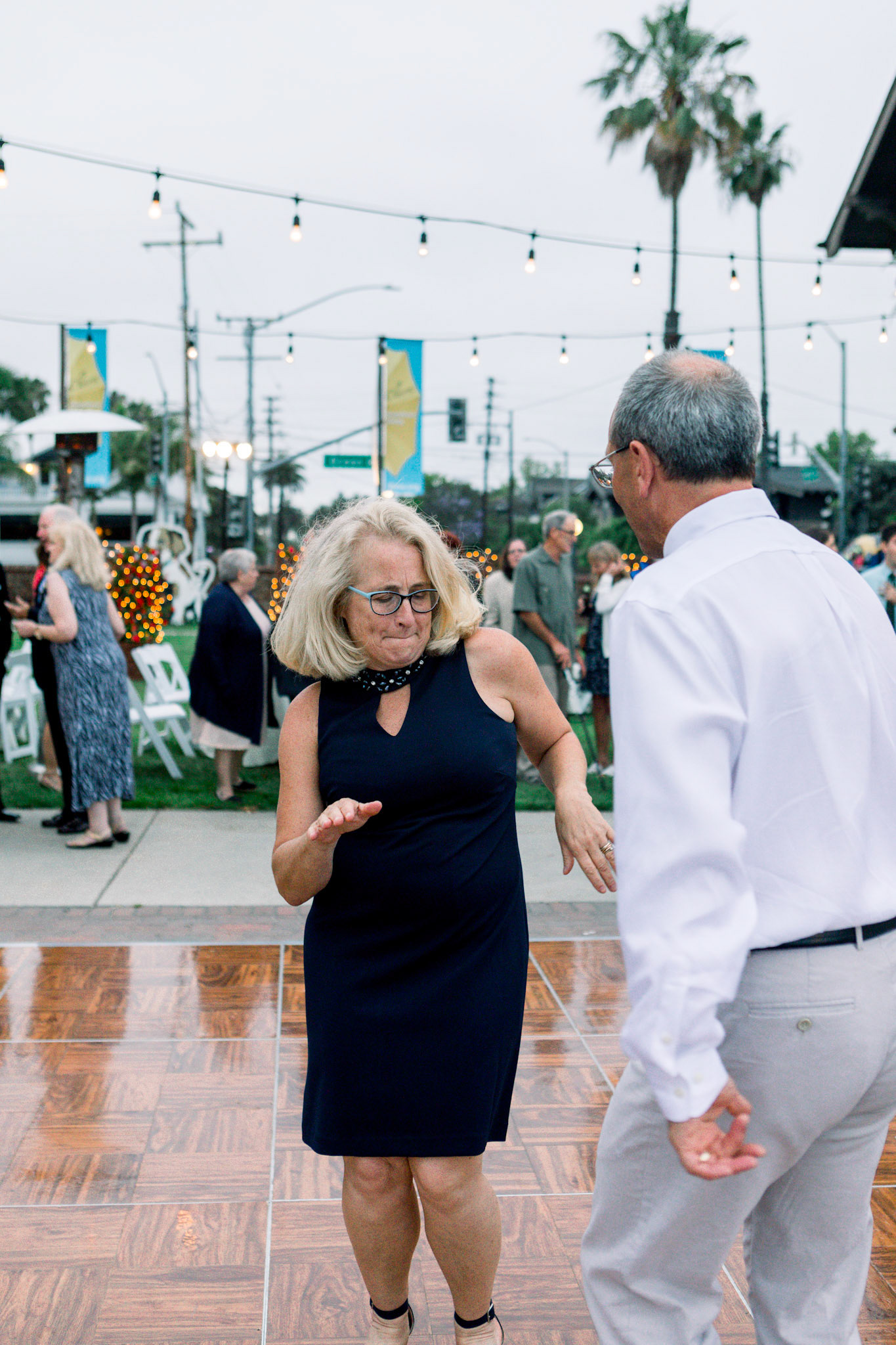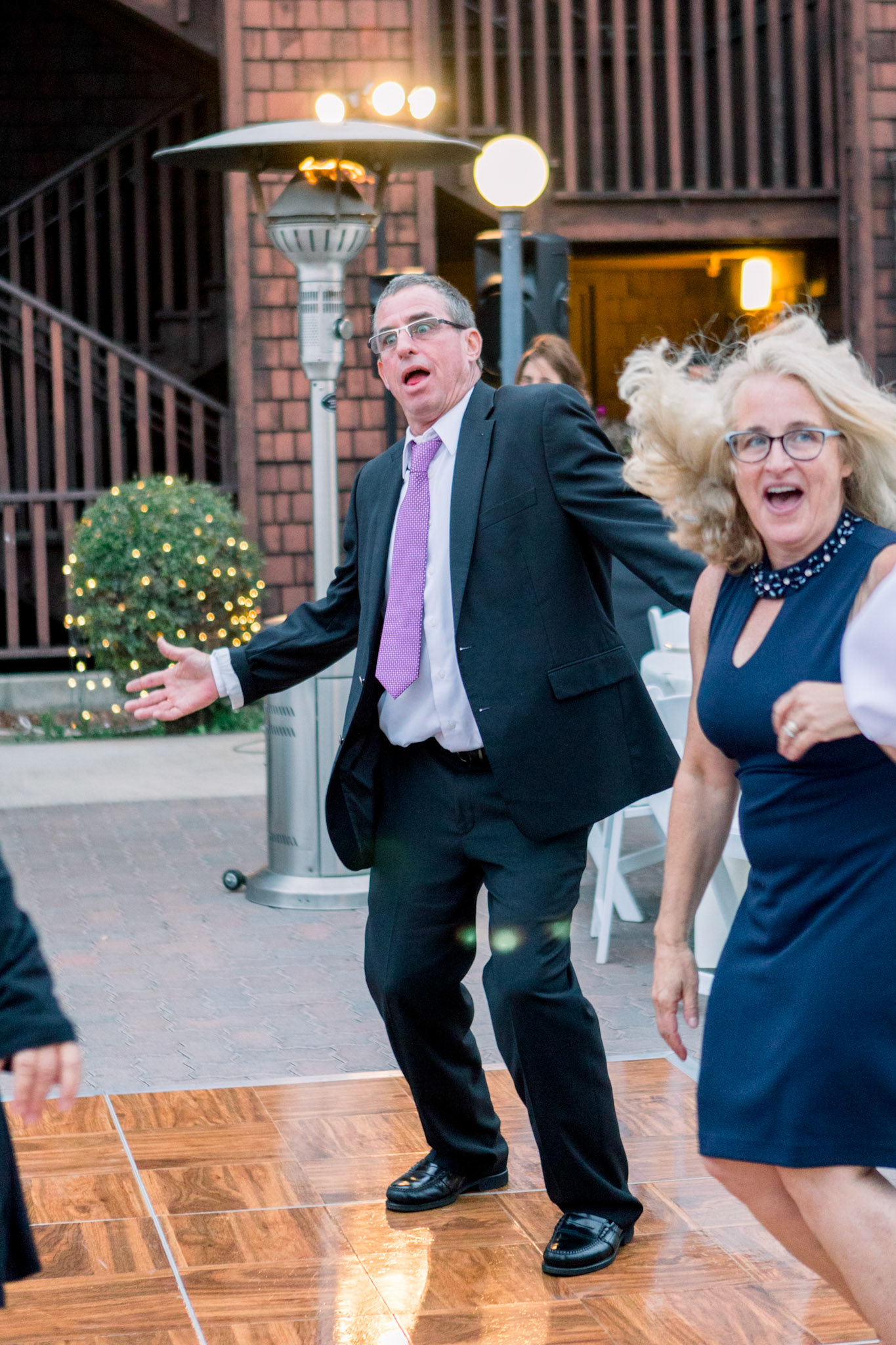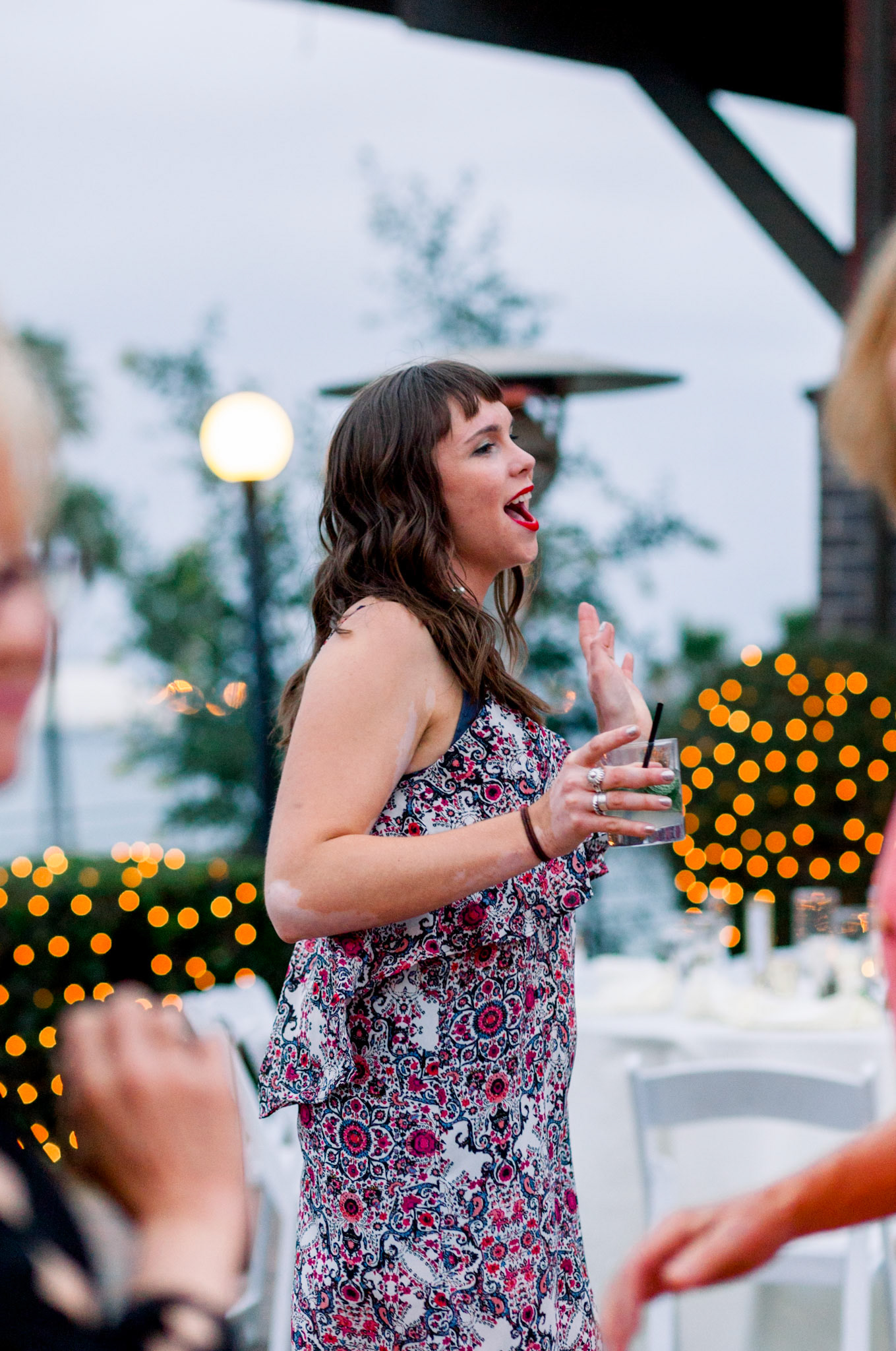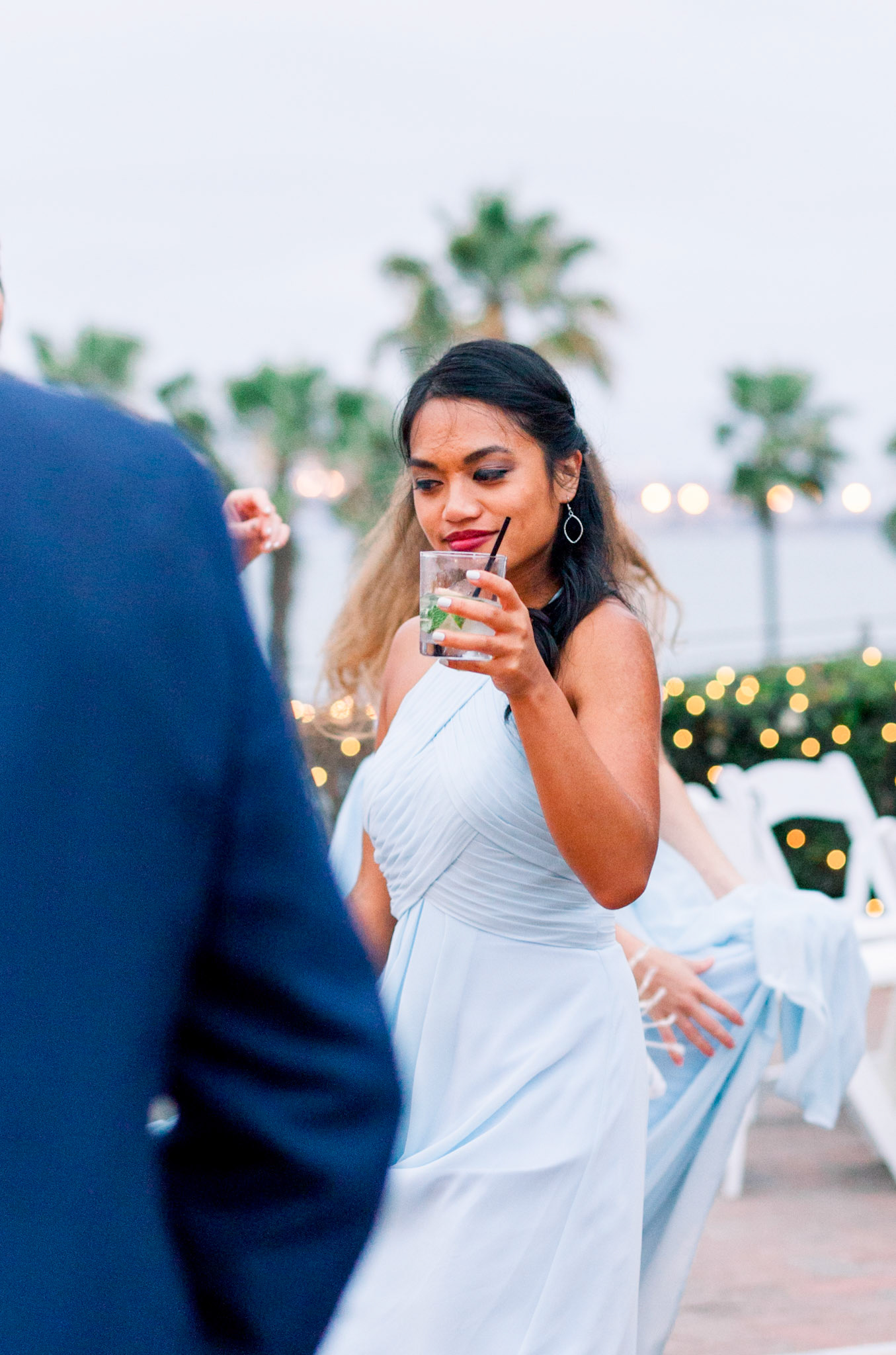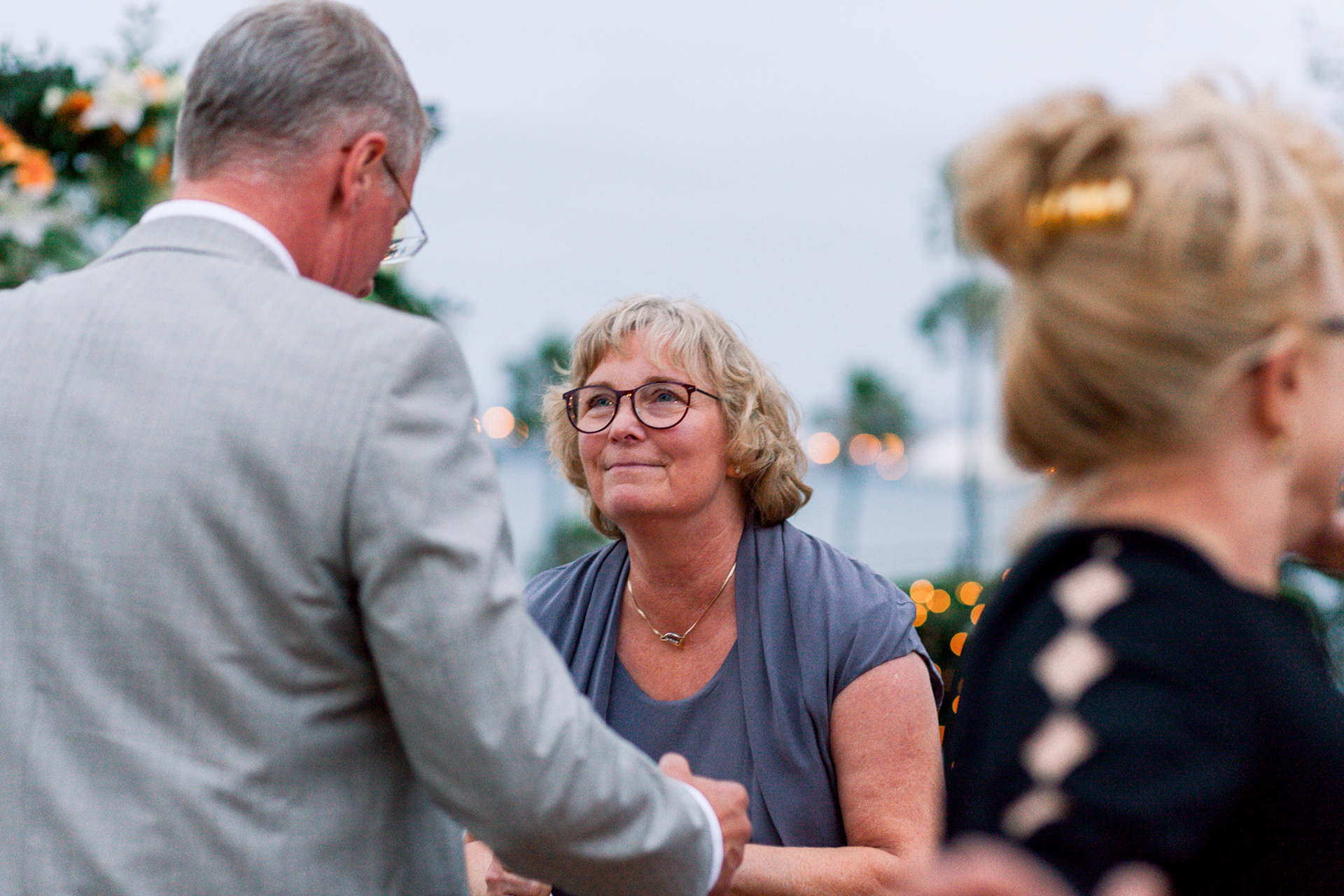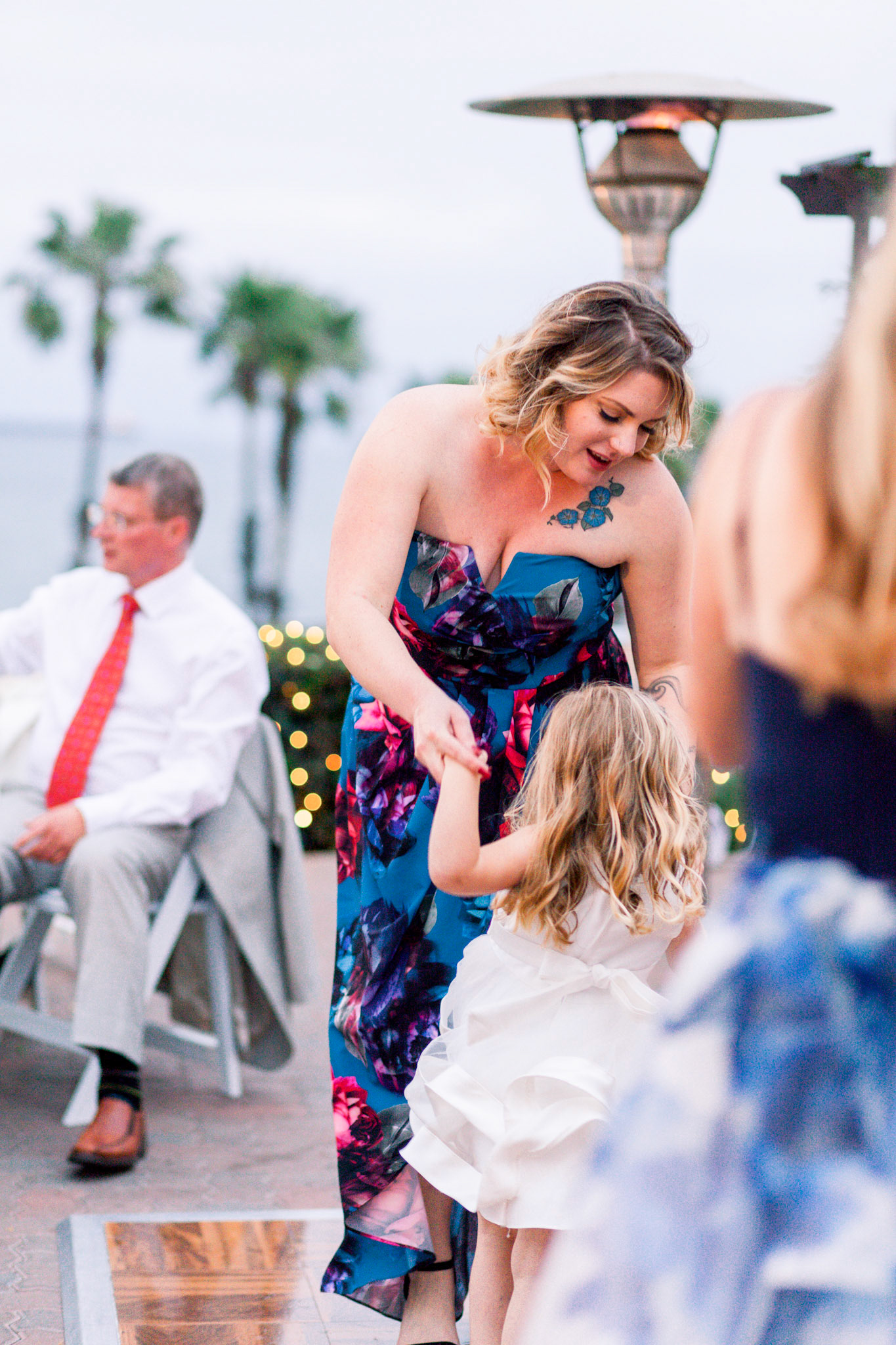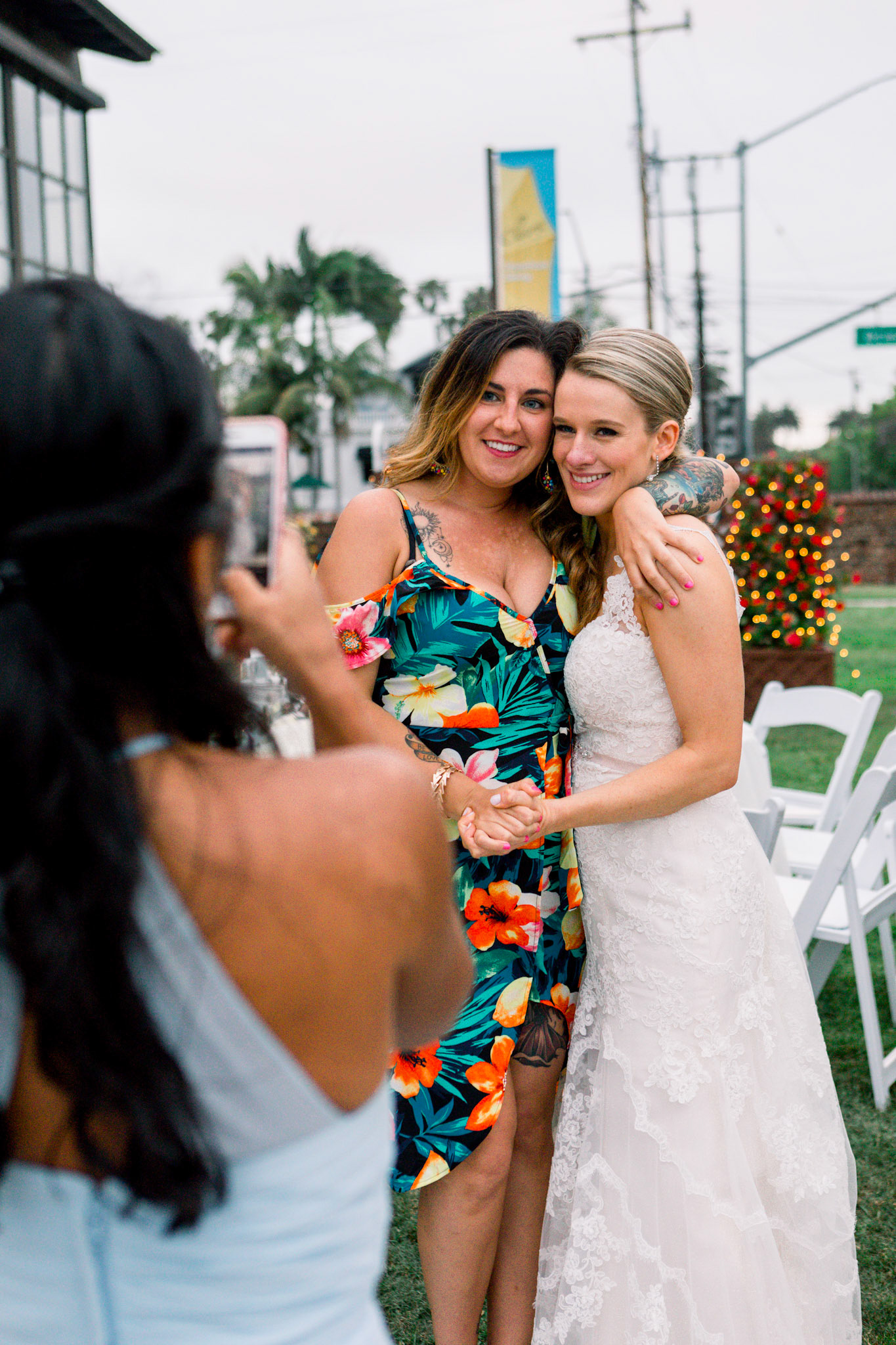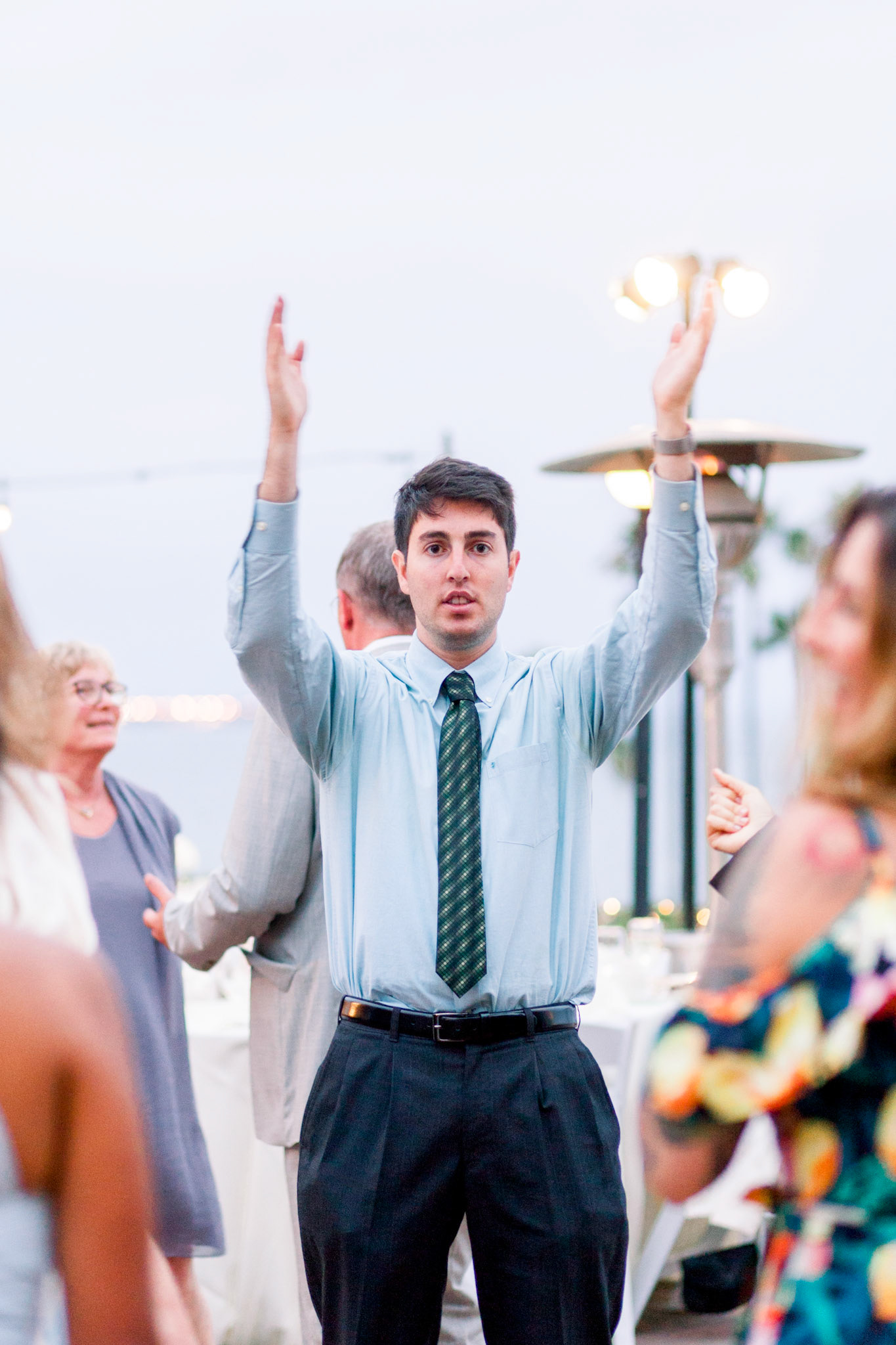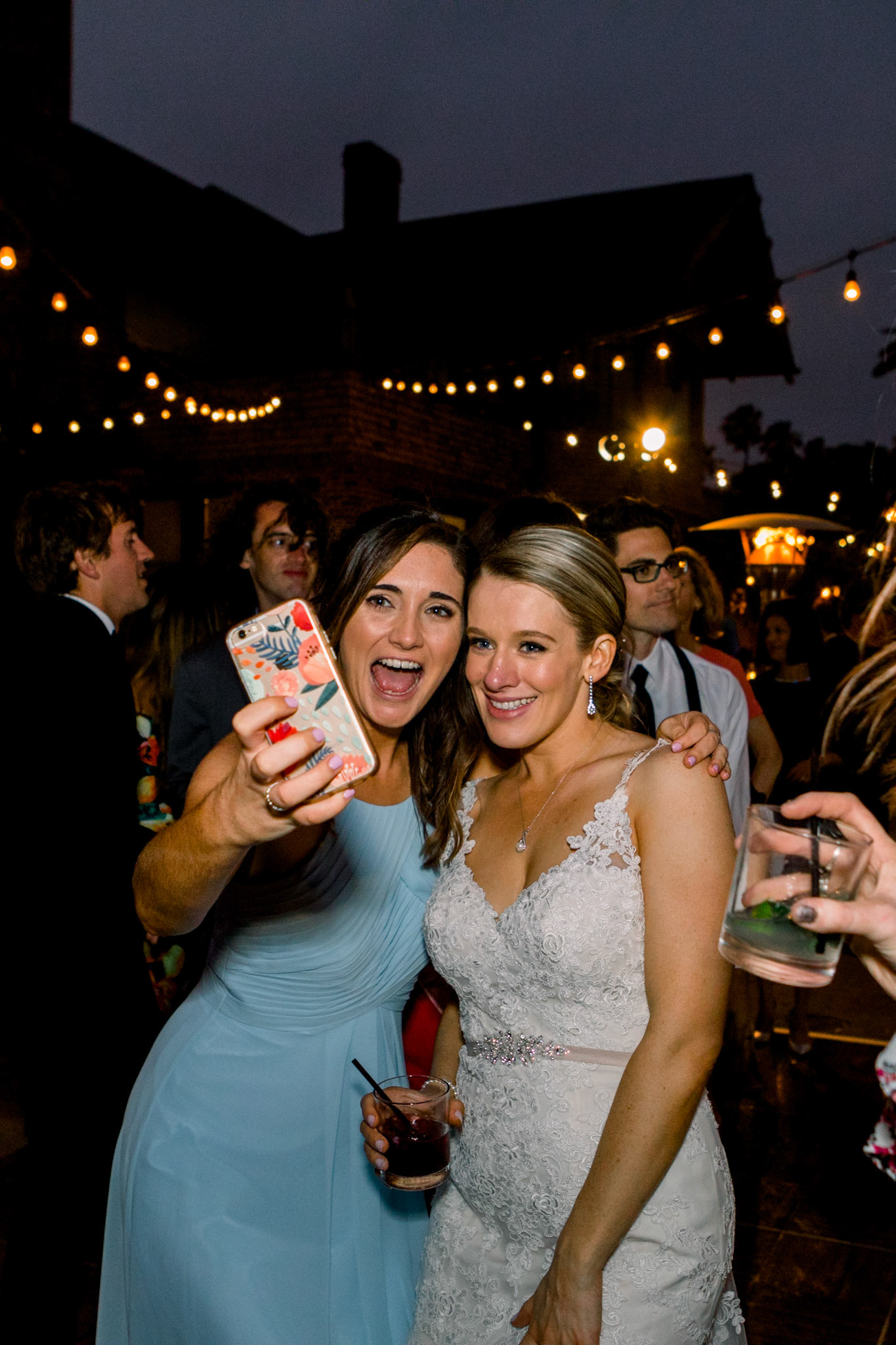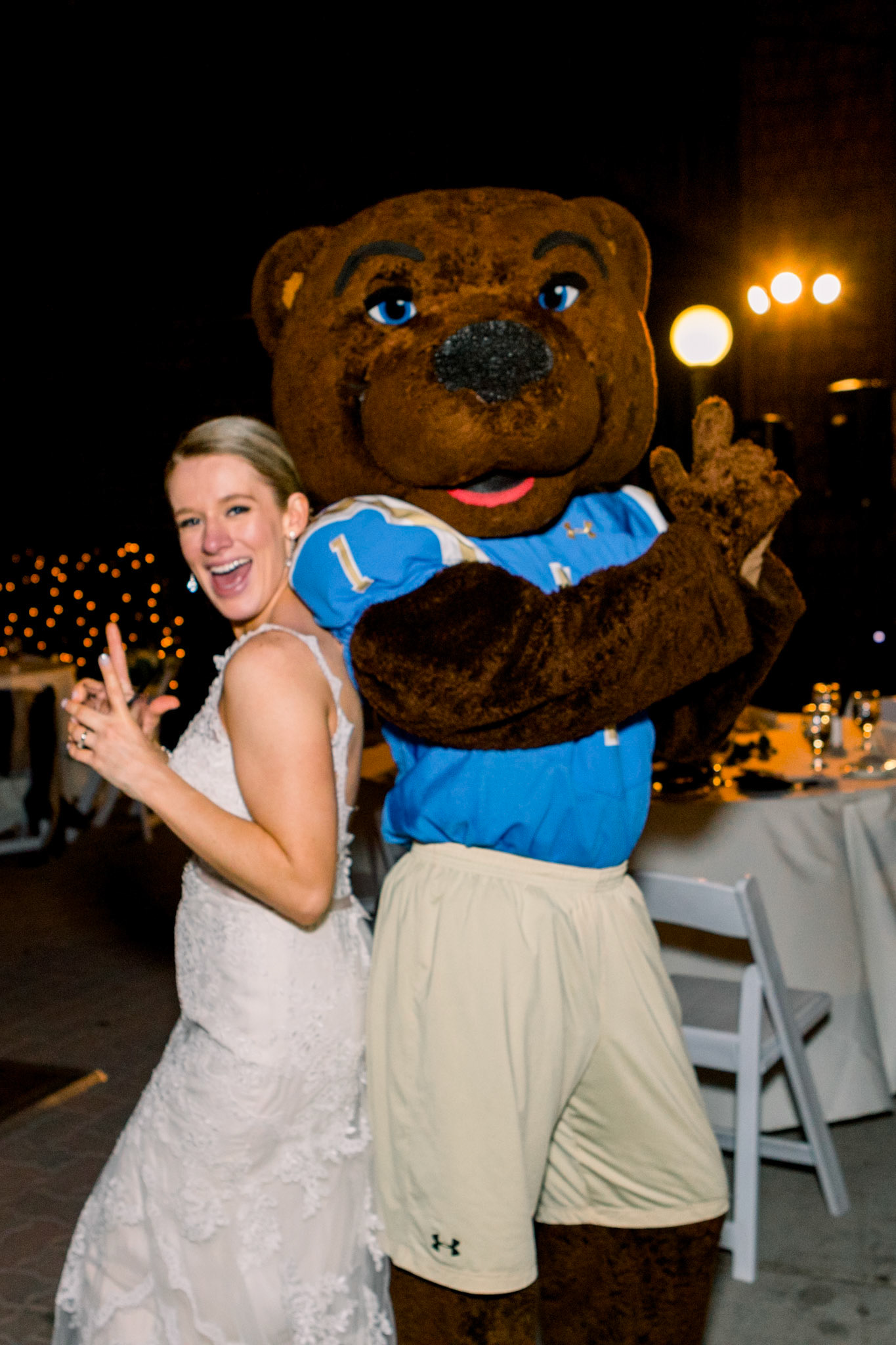 This was such a fun crowd!