Alyssa and George started their traditional Chinese wedding day with the Tea Ceremony. For those who don't know, many Asian cultures have the tea ceremony to celebrate their marriage day and to incorporate traditions of honoring your parents, relatives, and family. Alyssa wore a gorgeous Chinese tea ceremony outfit for this event, and I will attempt to outline the Chinese tea ceremony steps below. It's not too different from a Vietnamese tea ceremony, in my opinion.
The tea ceremony is typically 2 hours long. The groom and his groomsmen come to the bridal house bearing gifts (wine, rice, fruits, and a BBQ pig are typical dishes). The bridesmaids accept these gifts and present them to the bride's house. They also make the groom and the boys play several door games in order to get through the house and see the bride and ultimately take her away.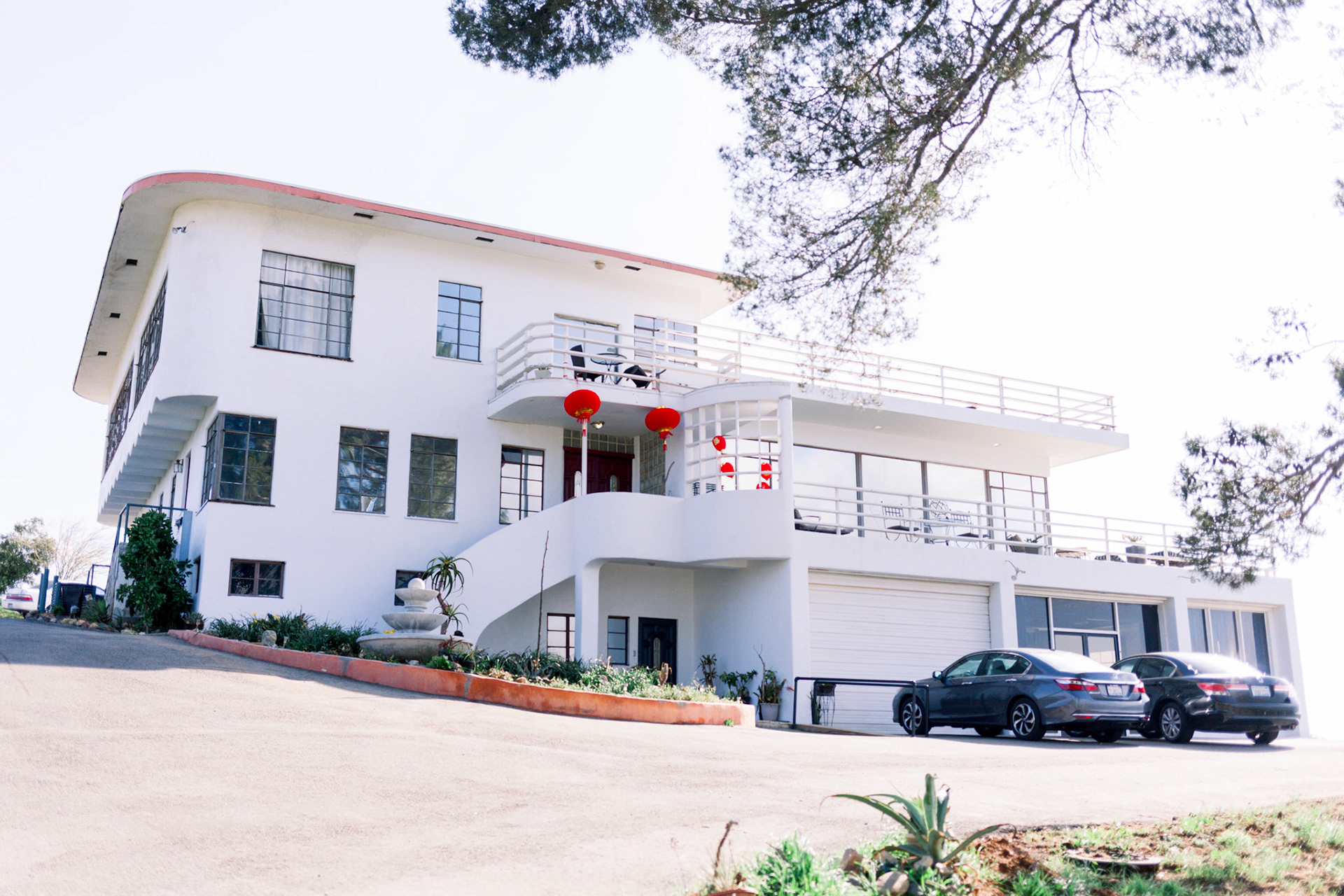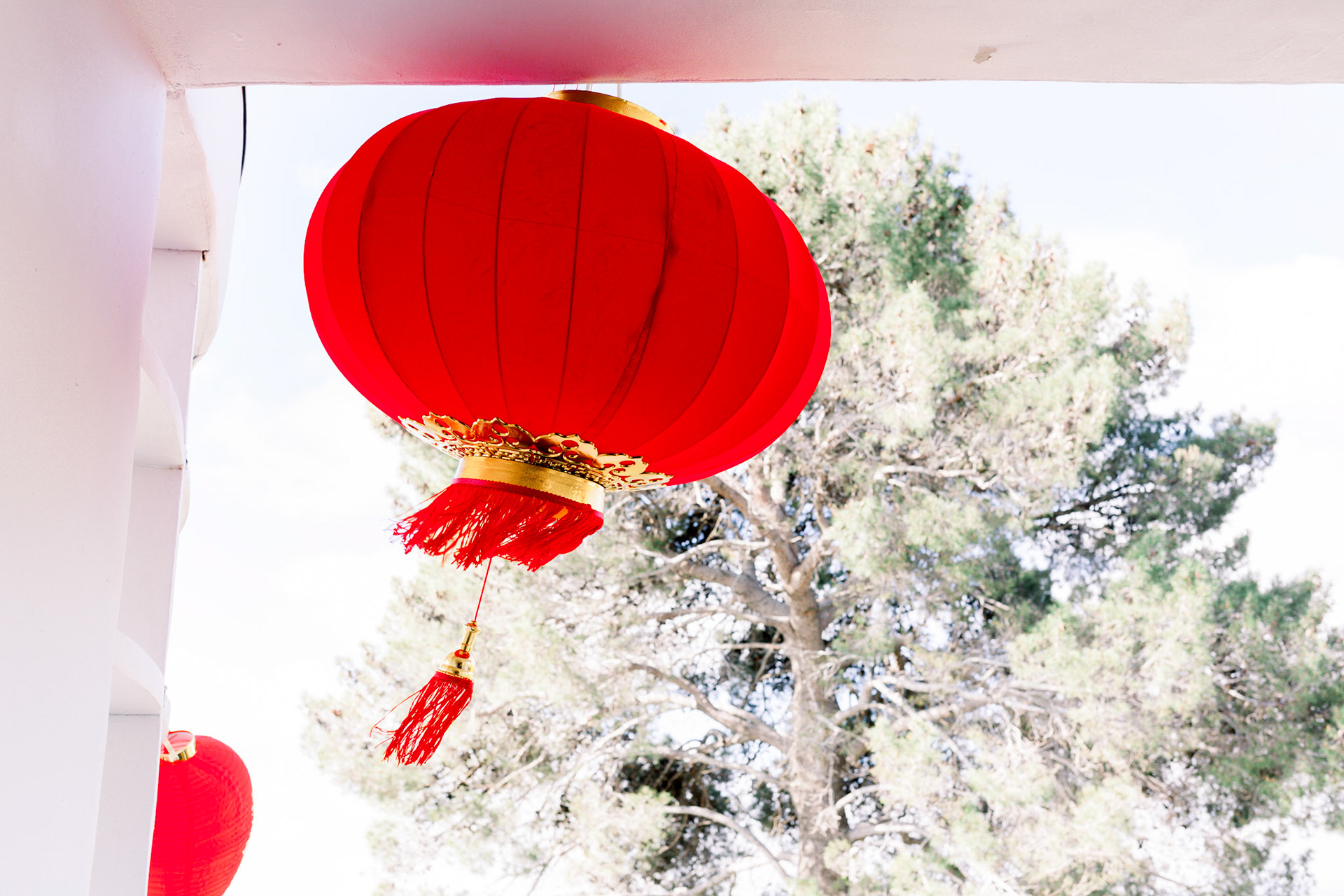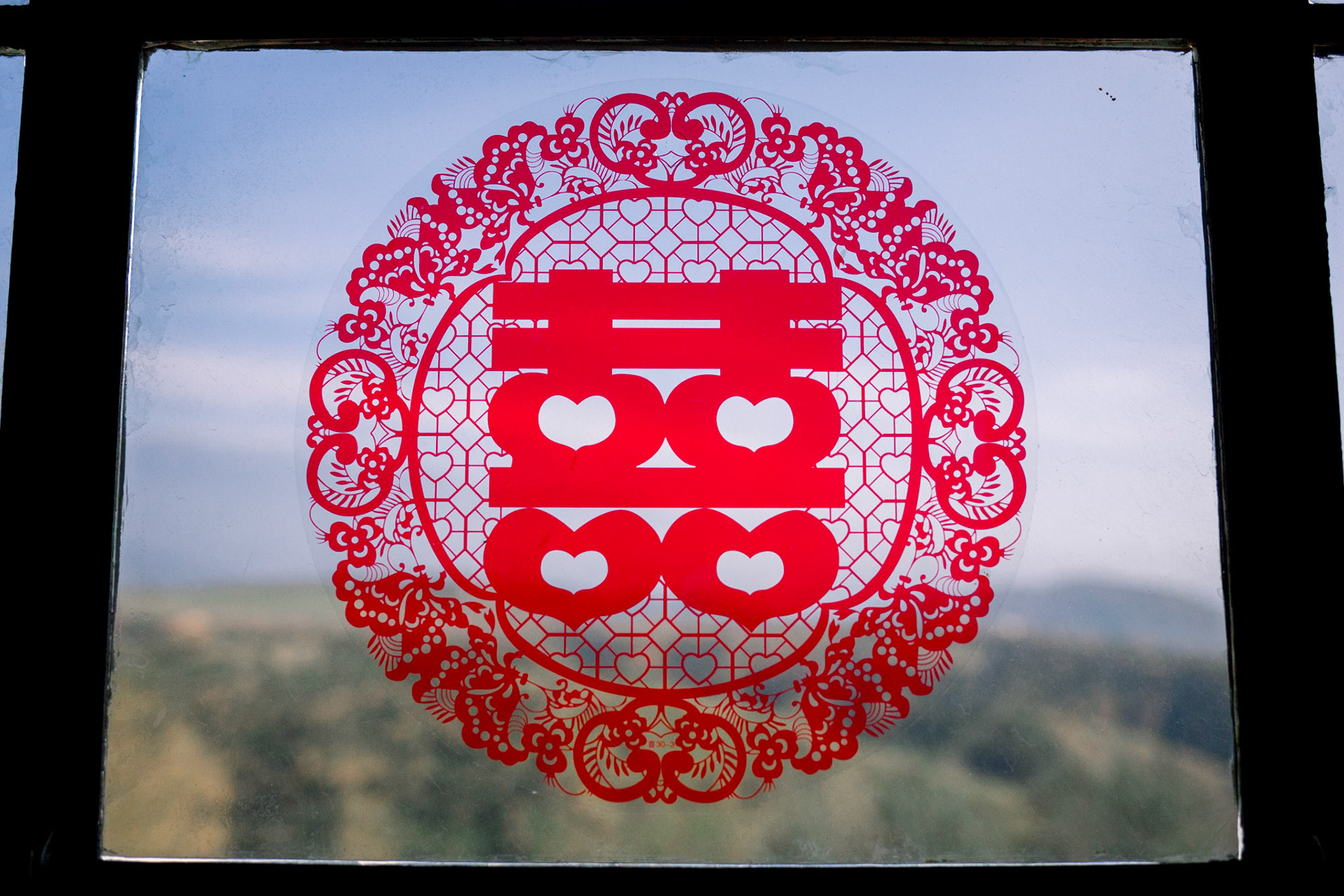 This is a word that means "double happiness". The double happiness symbol is a Chinese traditional design, commonly used as a decoration and symbol of marriage. People typically place these symbols over walls, over windows, on the altar, and basically anywhere around the house.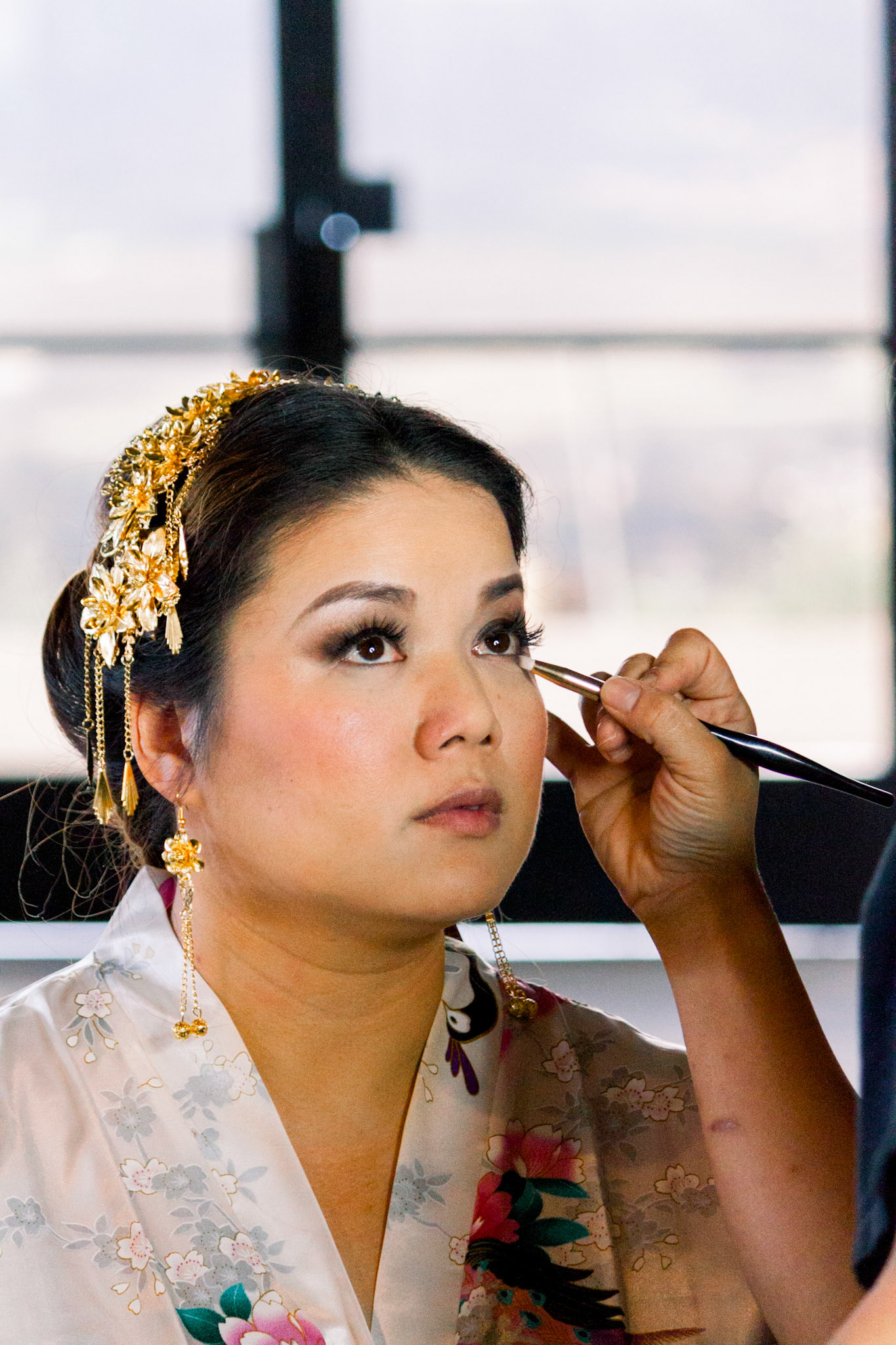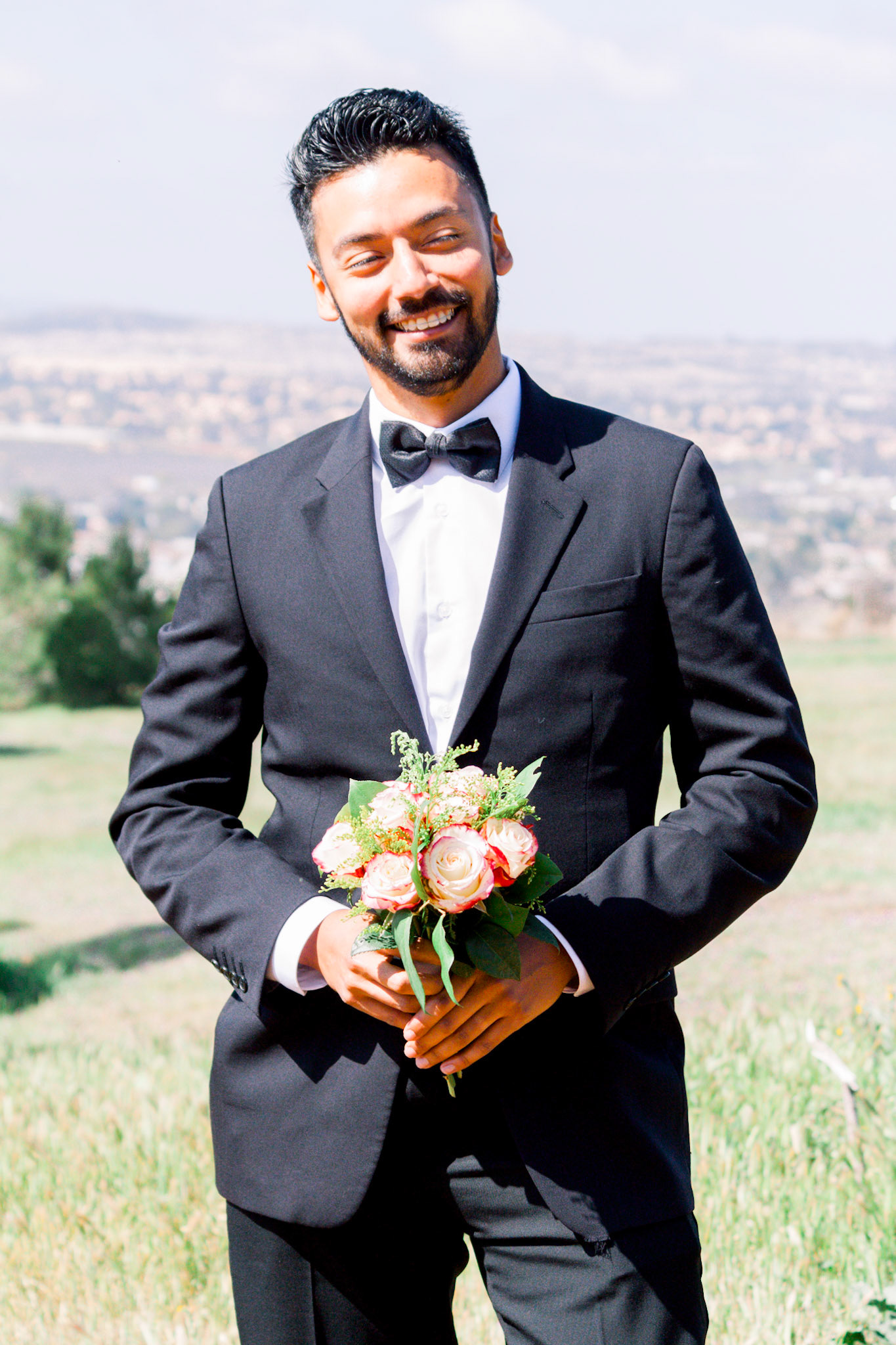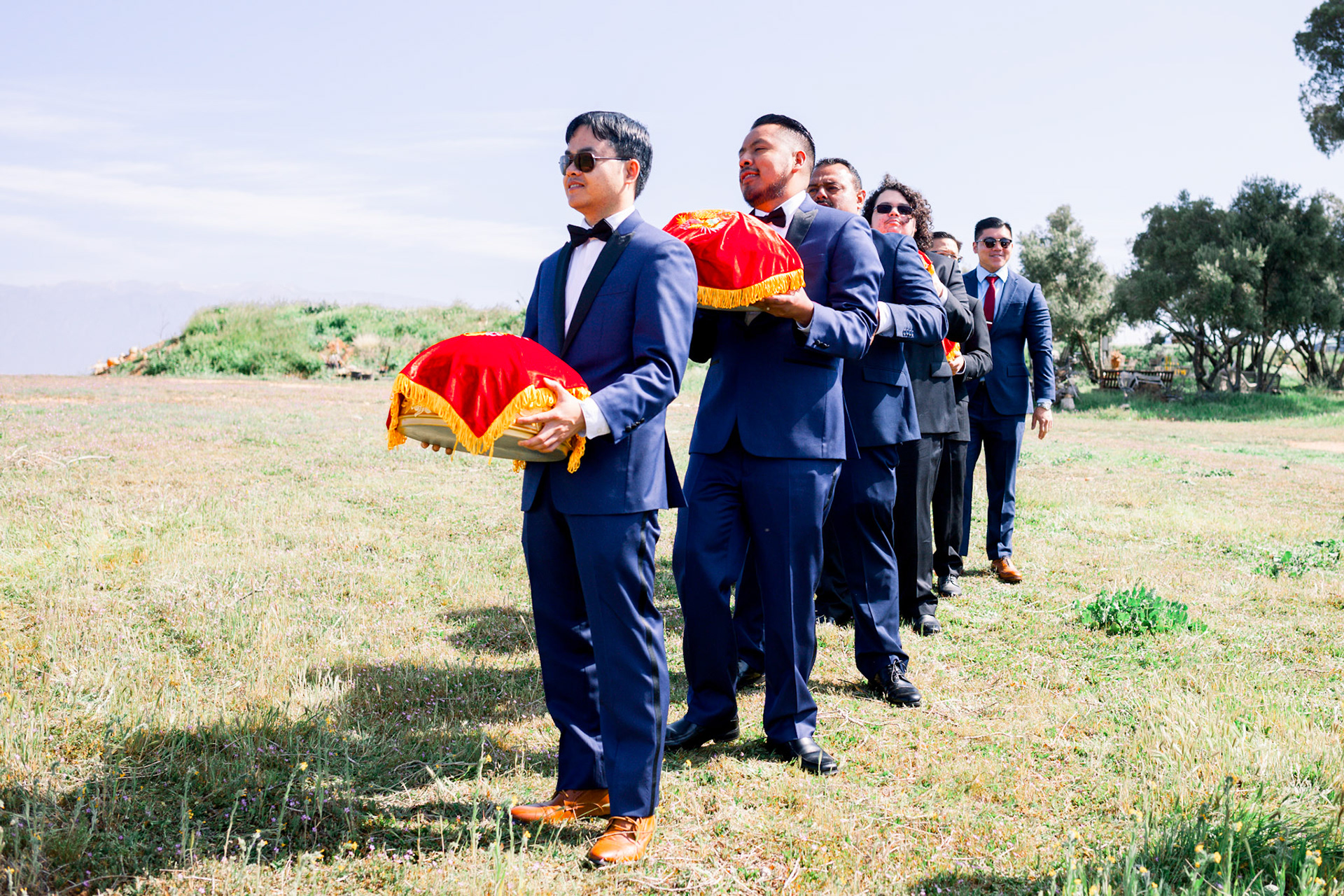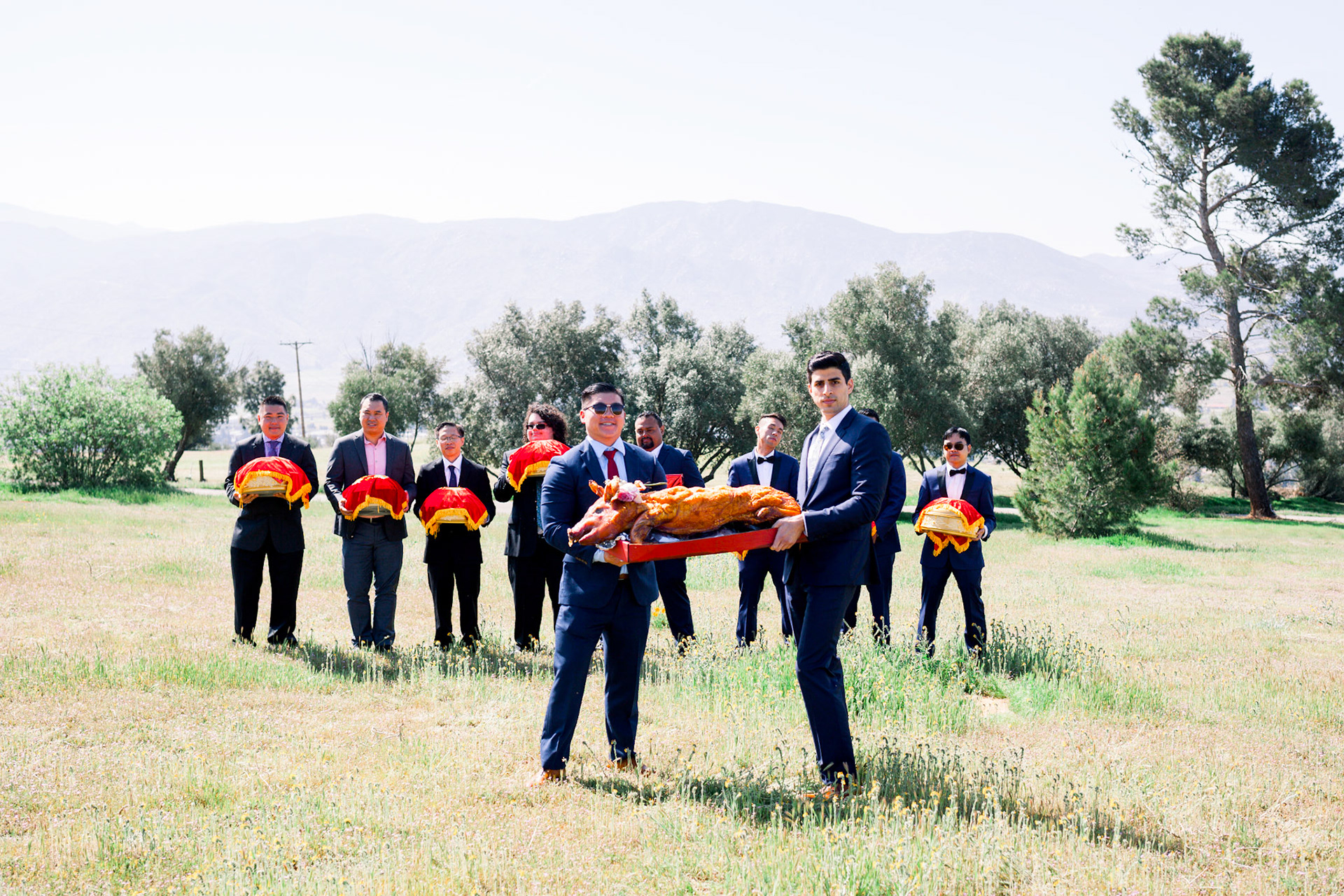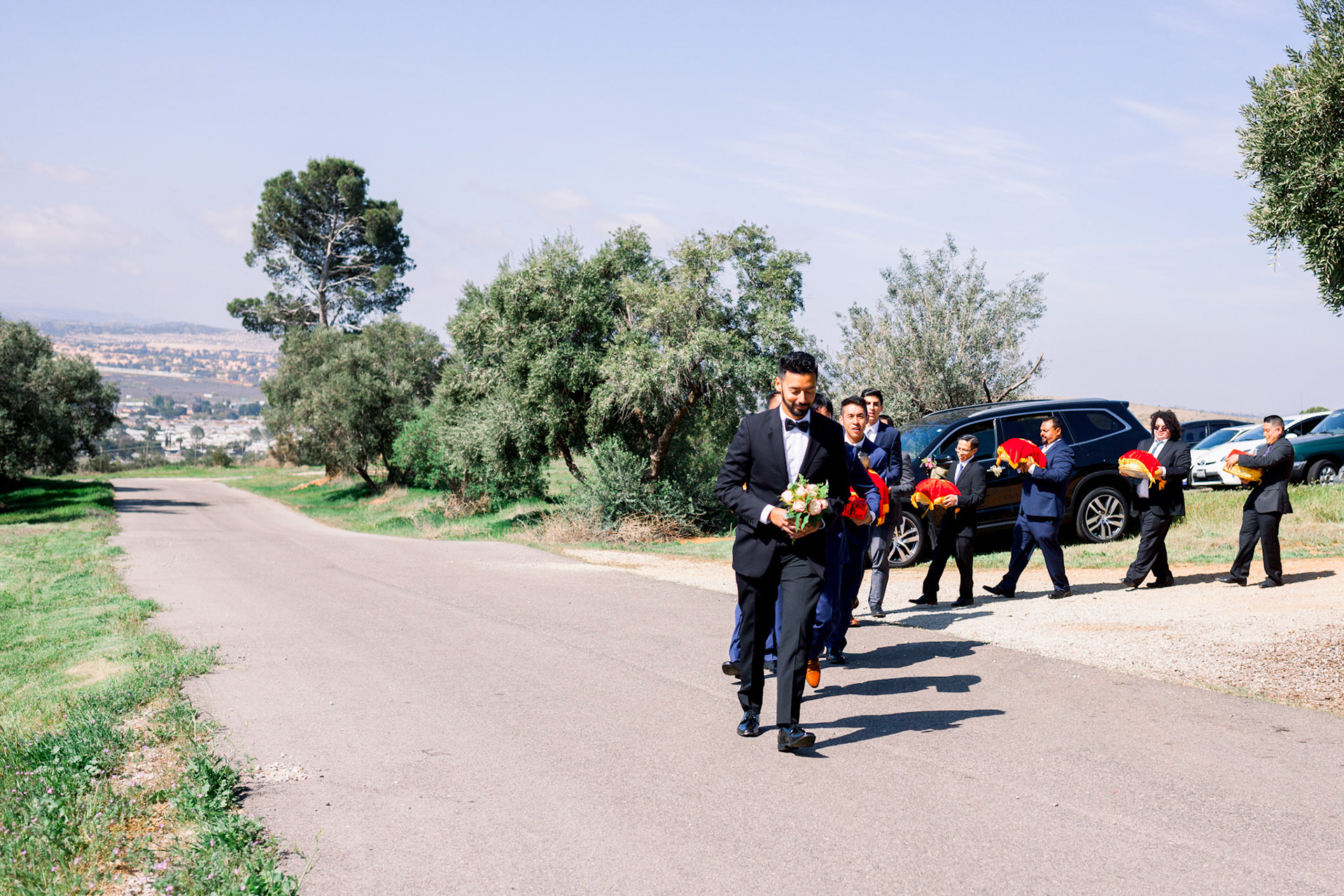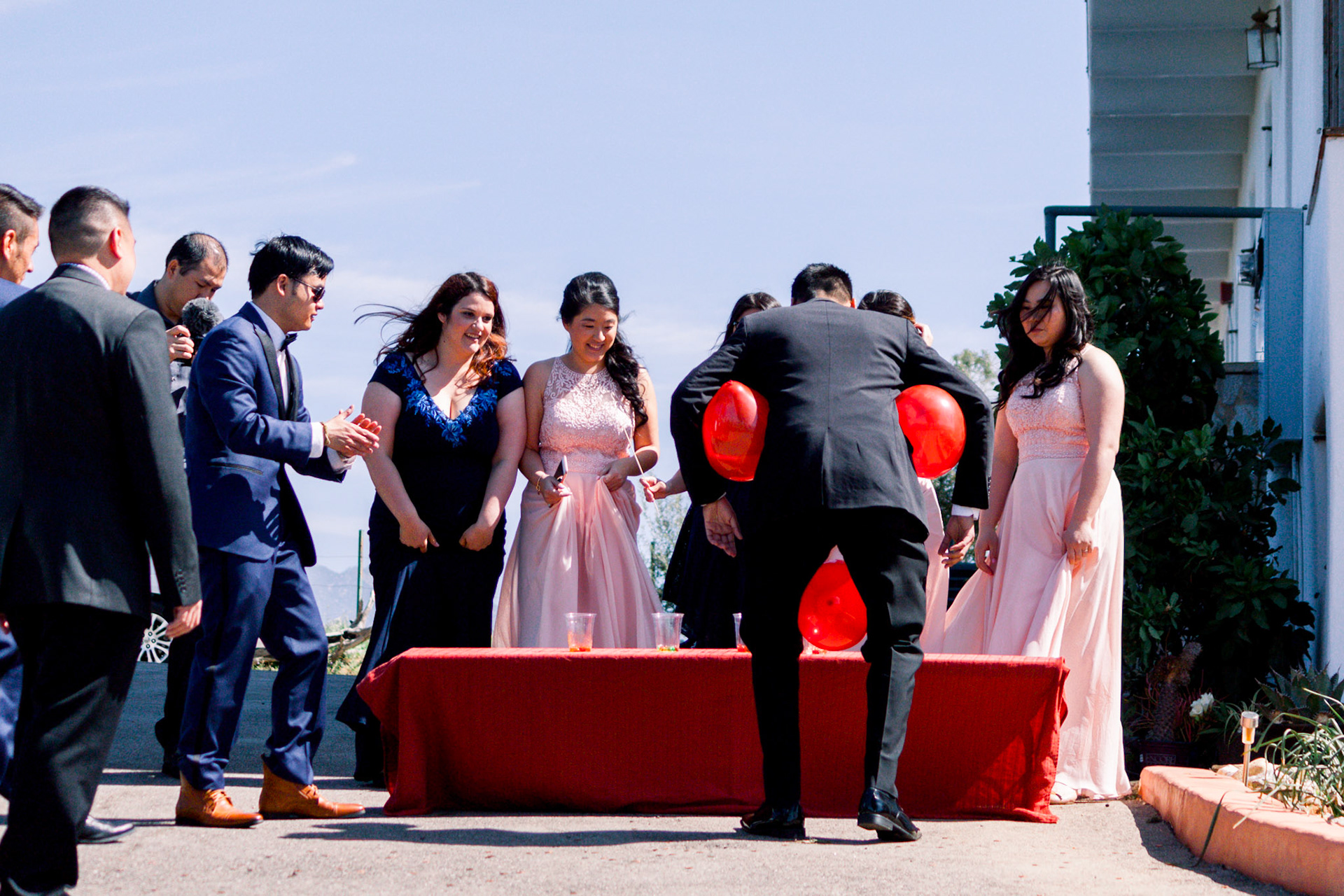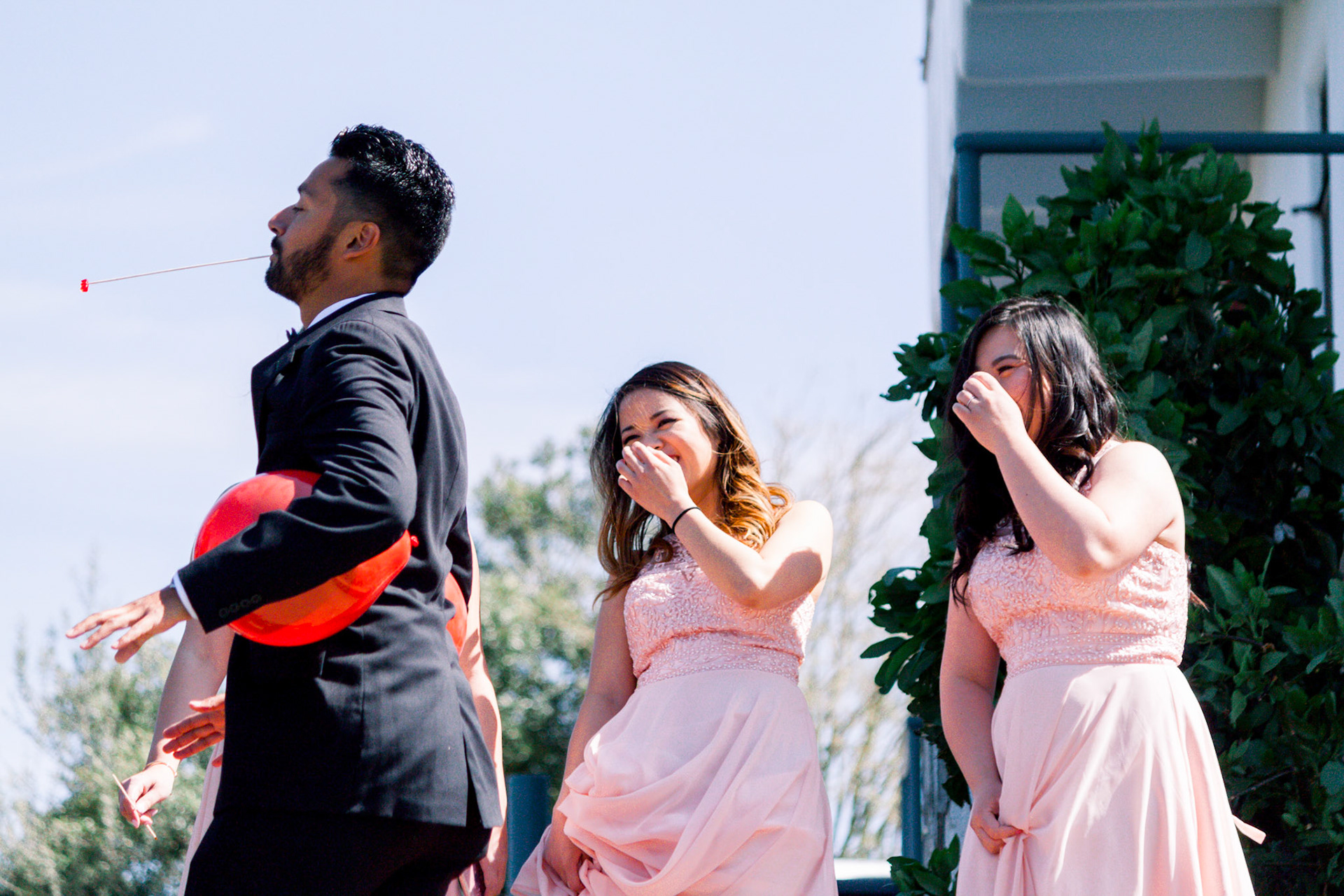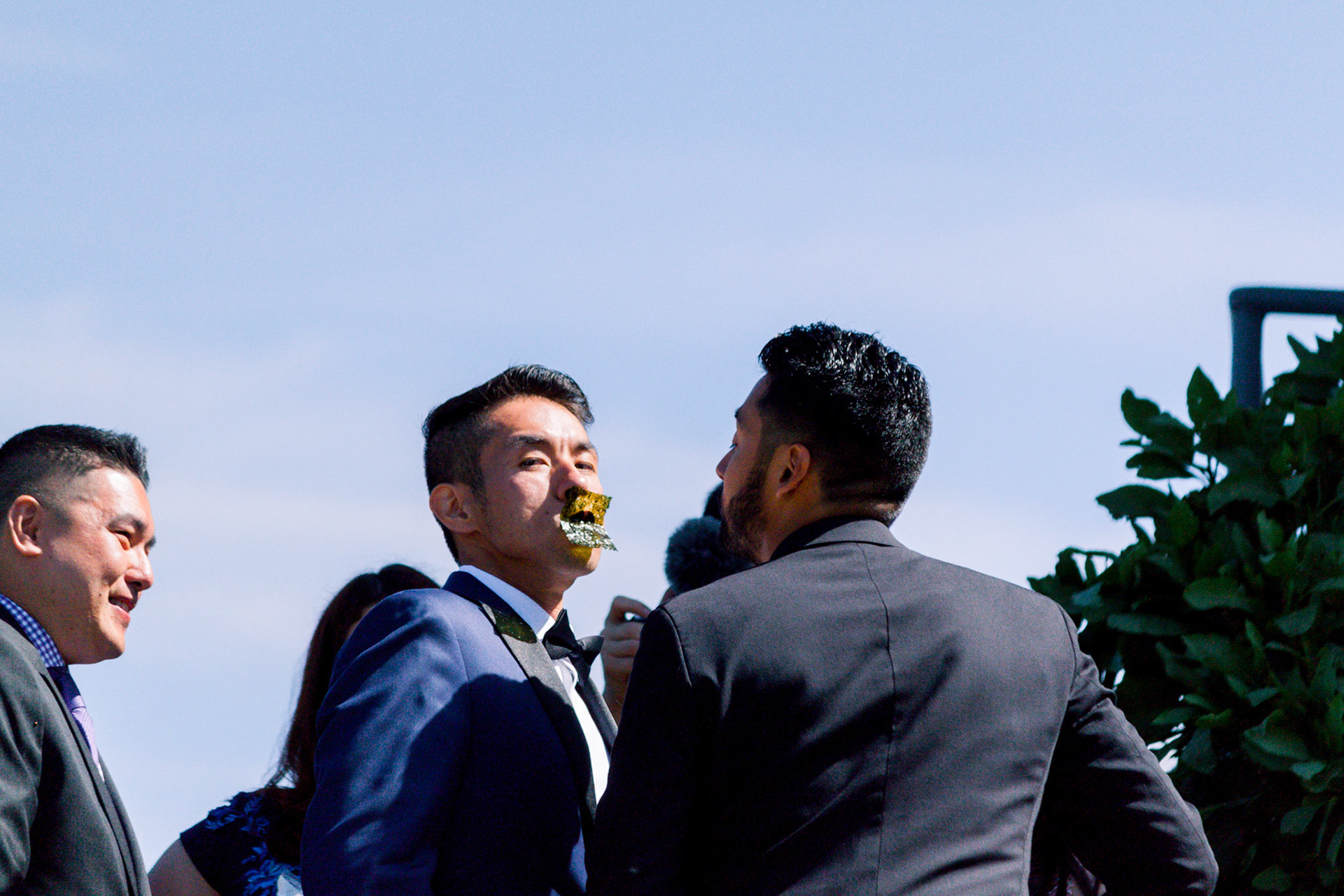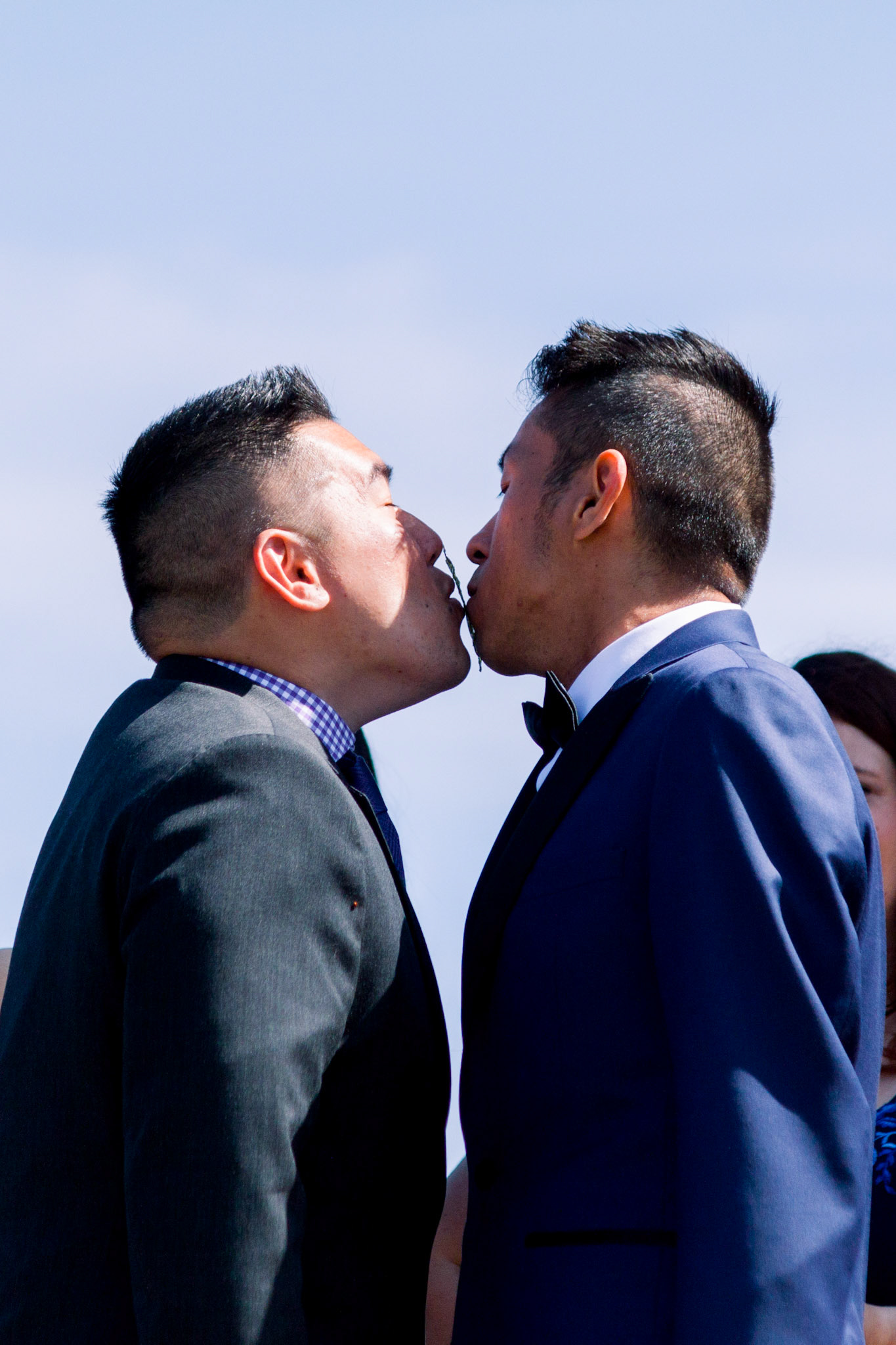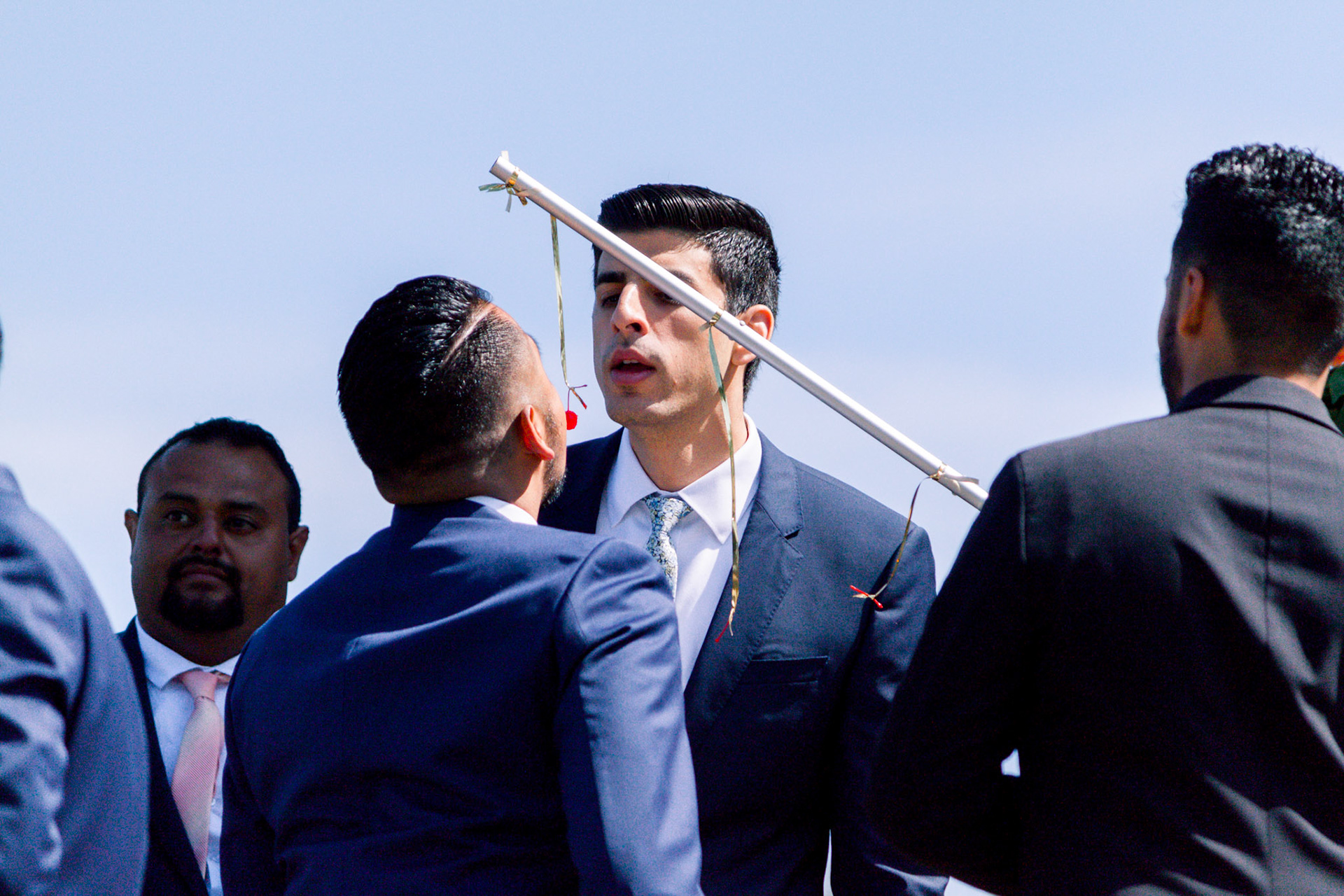 This is a very common and funny Chinese wedding door game where the groomsmen have to pass a piece of seaweed down the line to the last groomsman. If you ask me, that piece of seaweed is pretty thin, but it guarantees a ton of laughs and reactions from guests!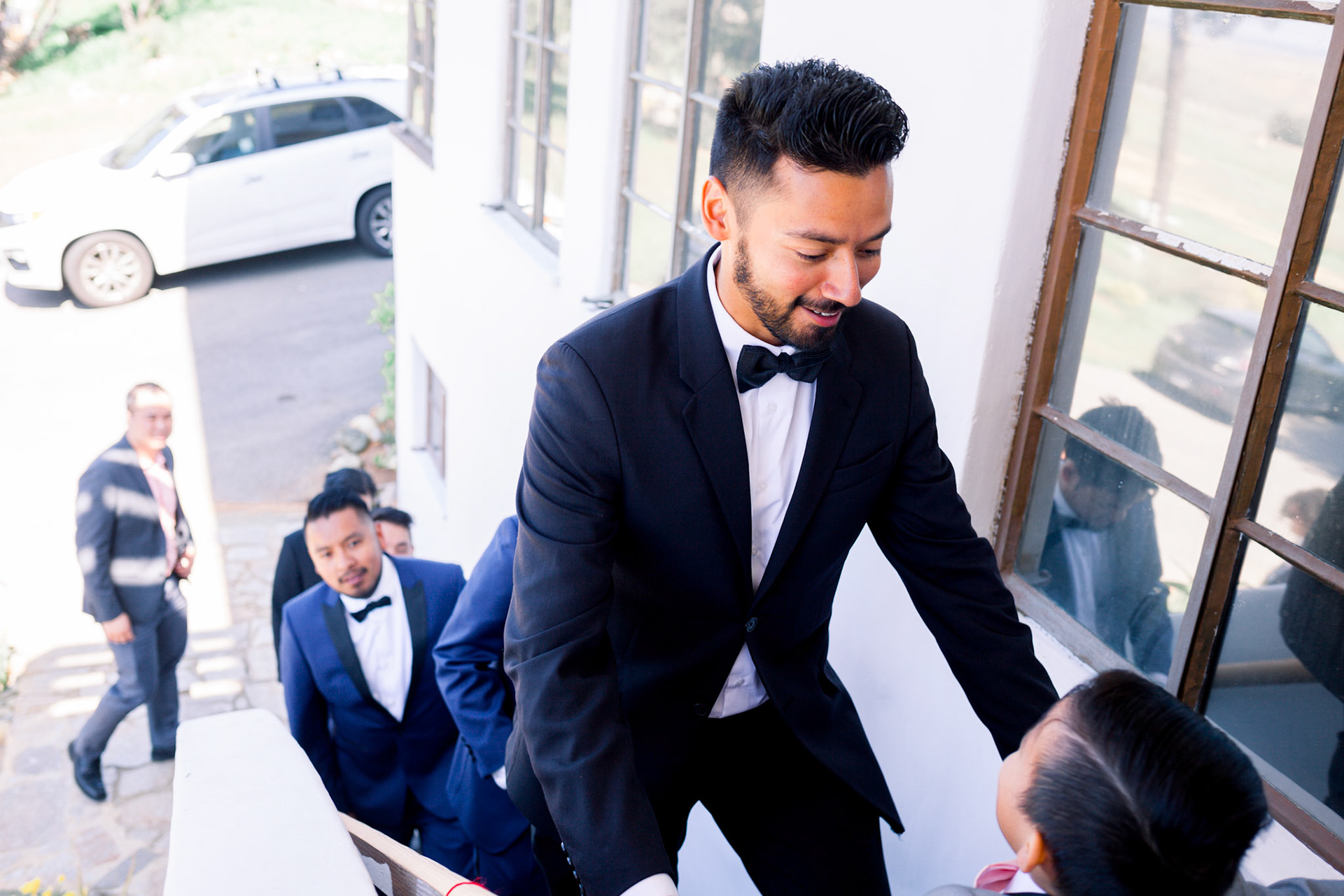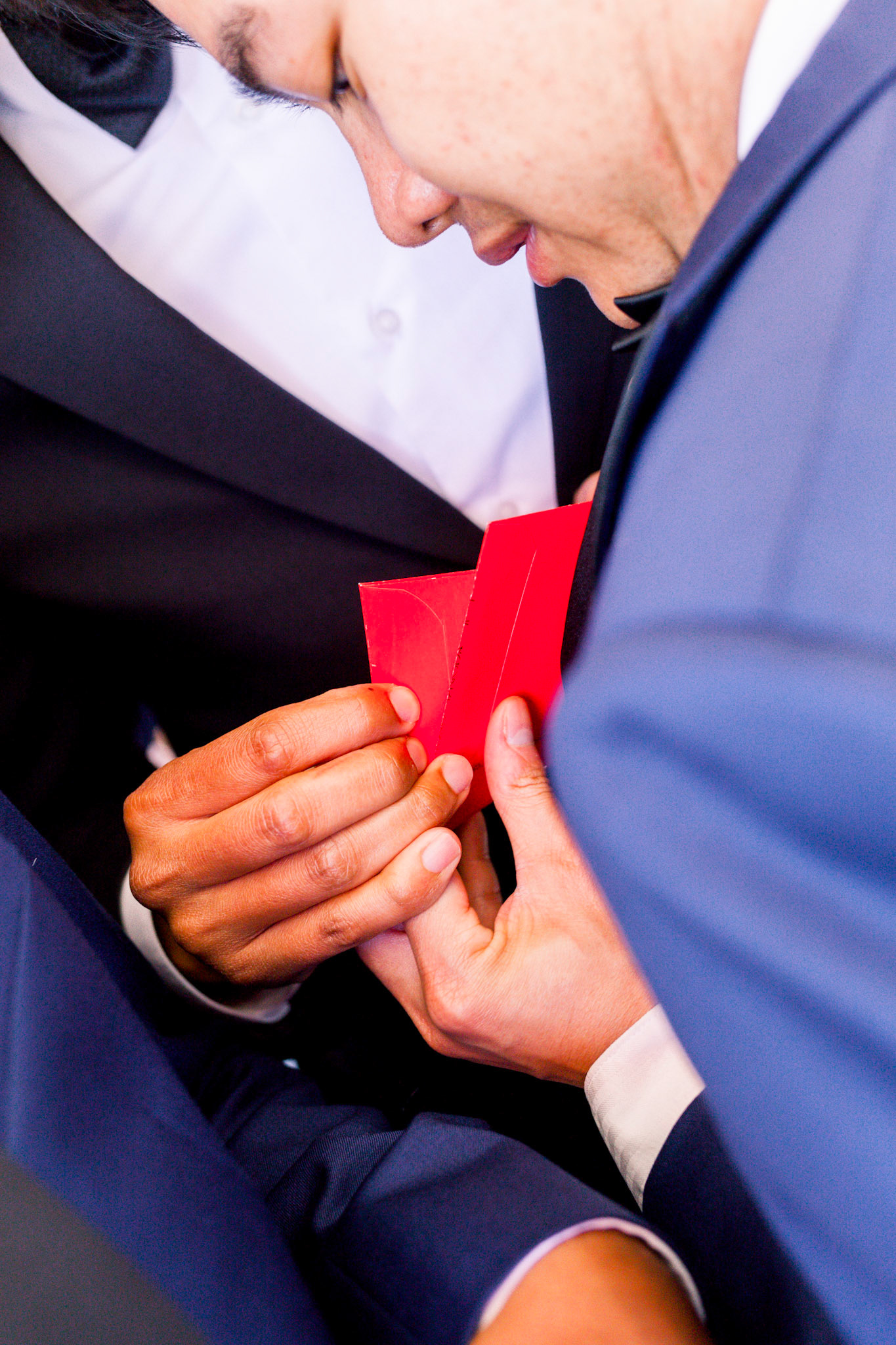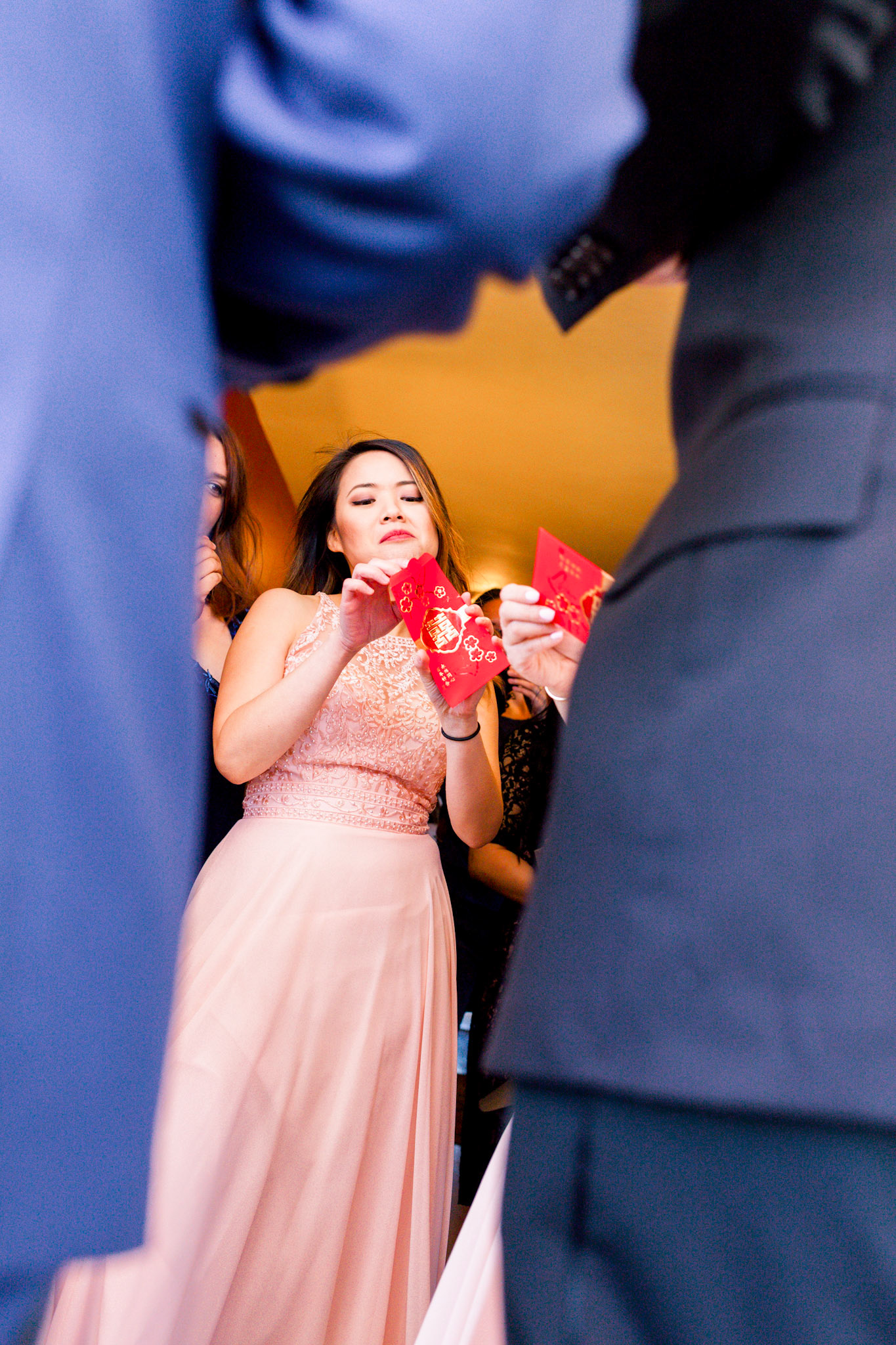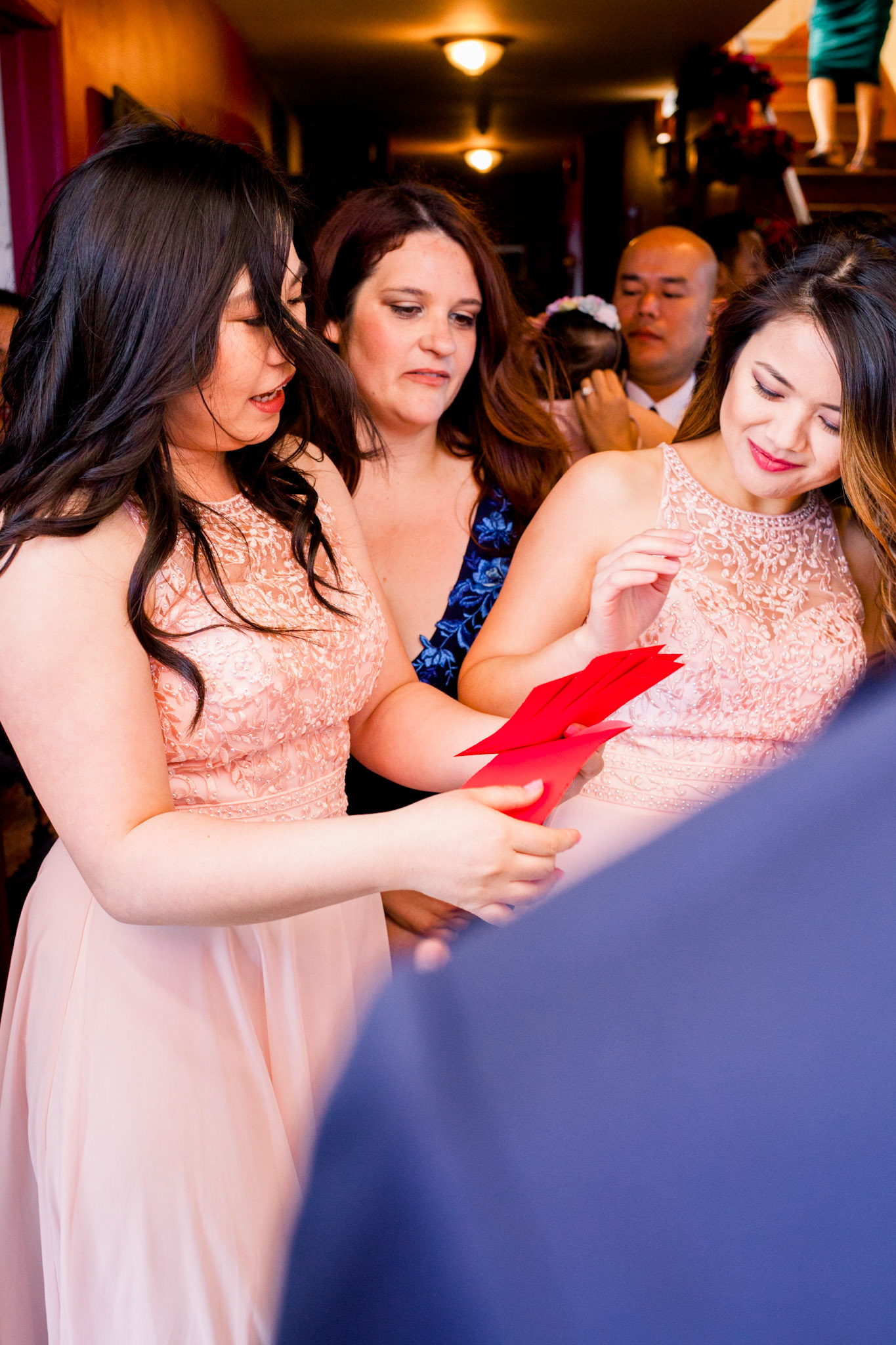 Red envelopes are also often used not just for Chinese New Year, but for traditional Chinese weddings too. It's often served as a "bribe" to the bridal party in order for the groom to see his bride and take her away.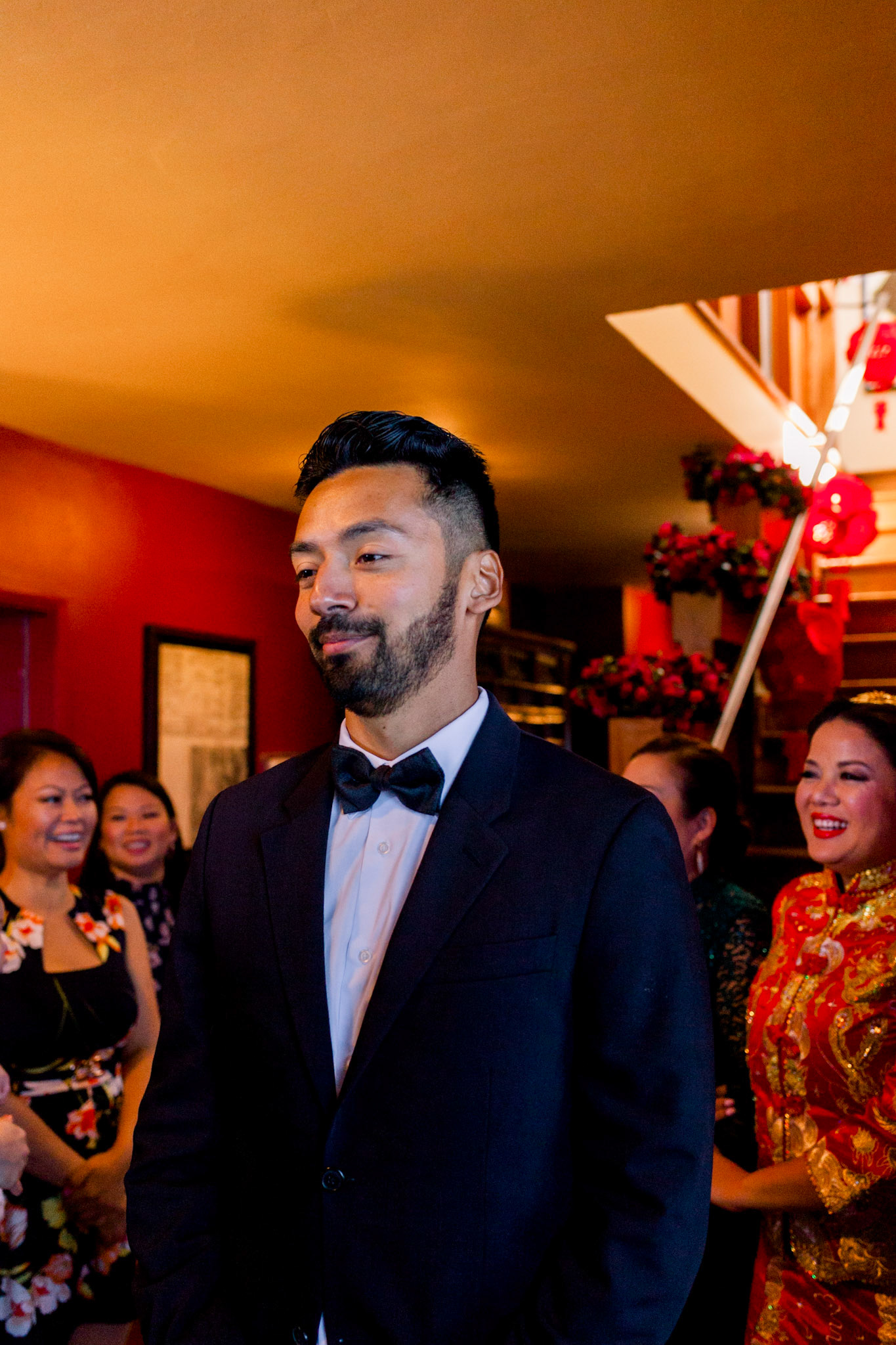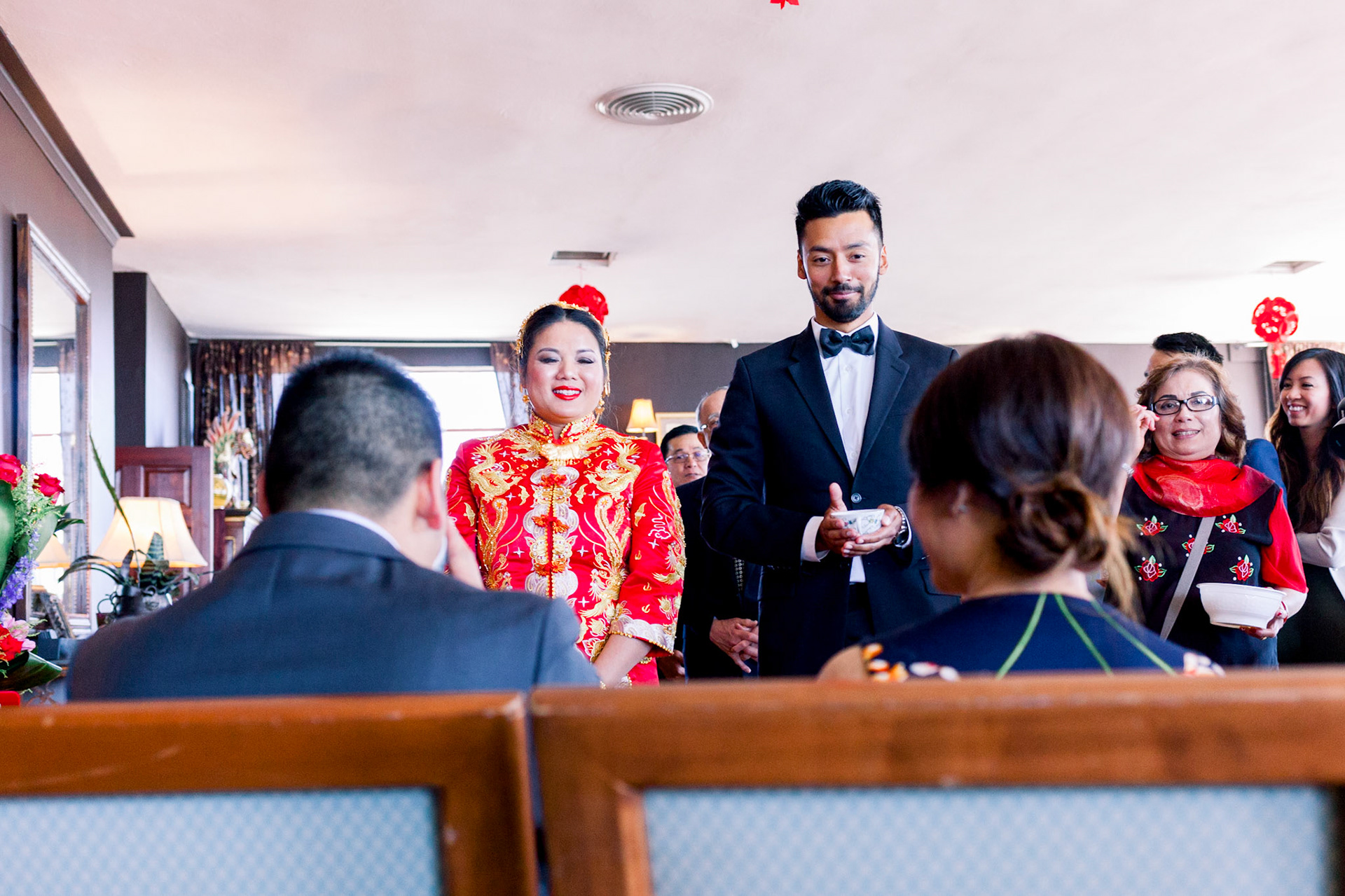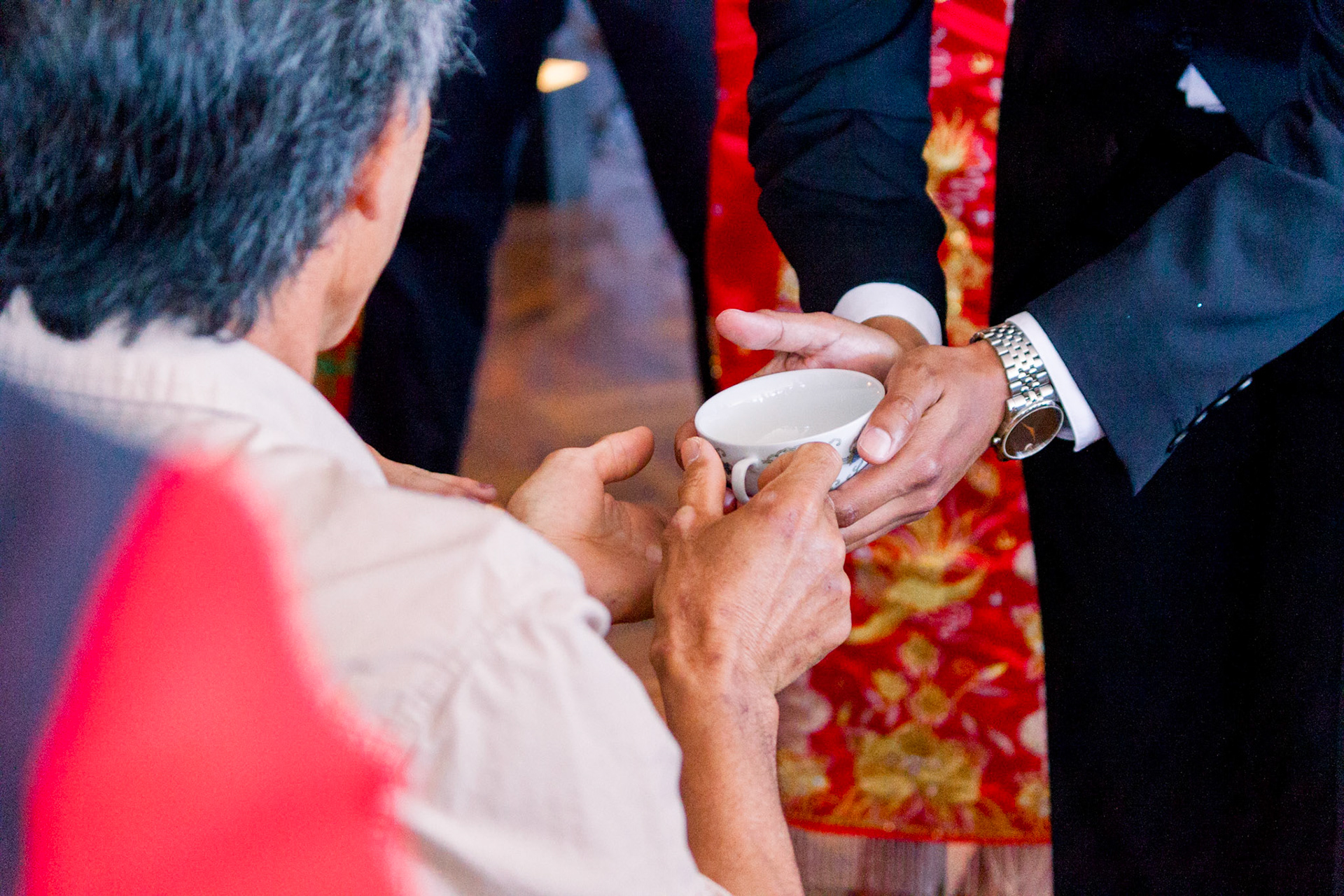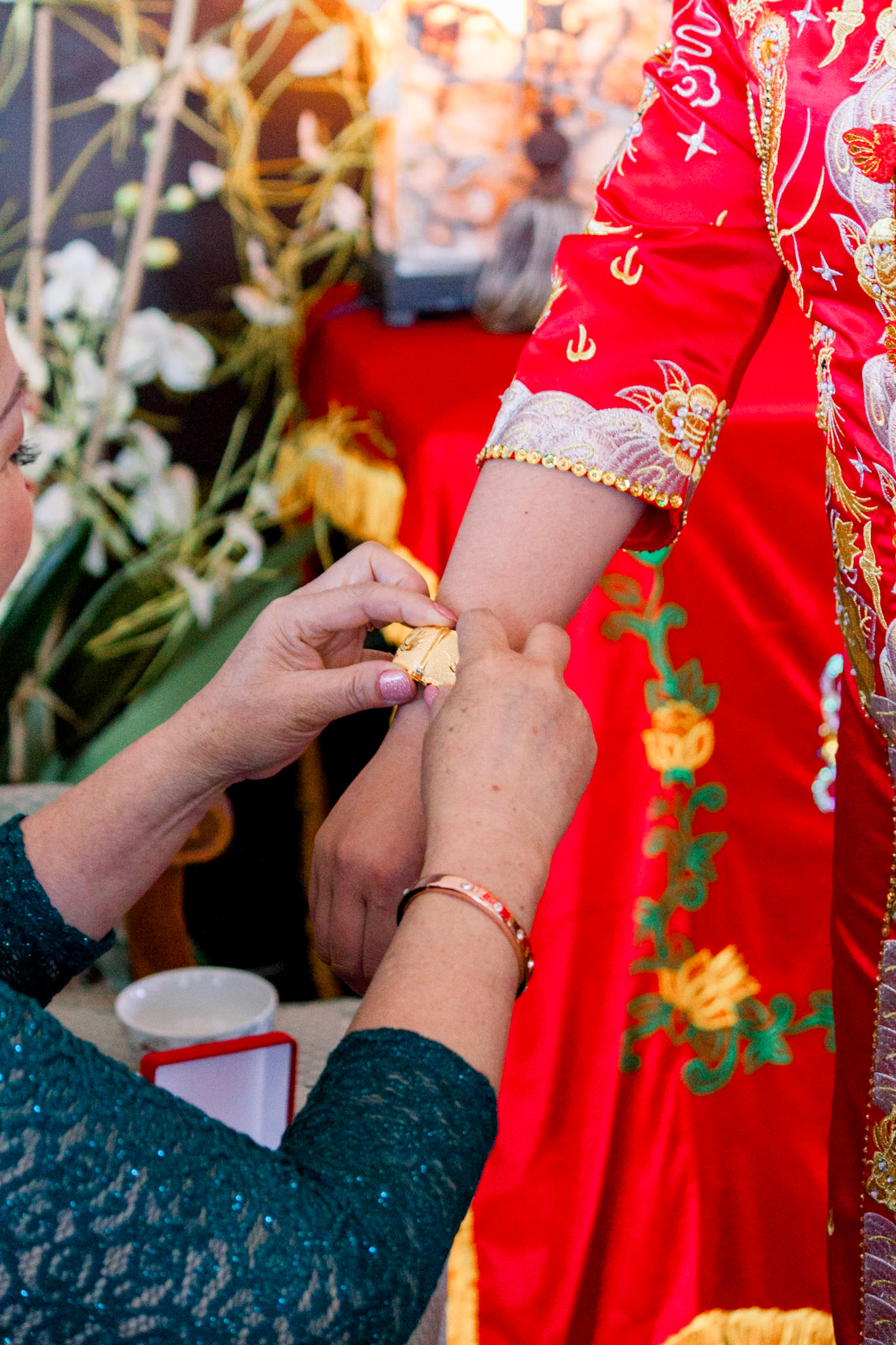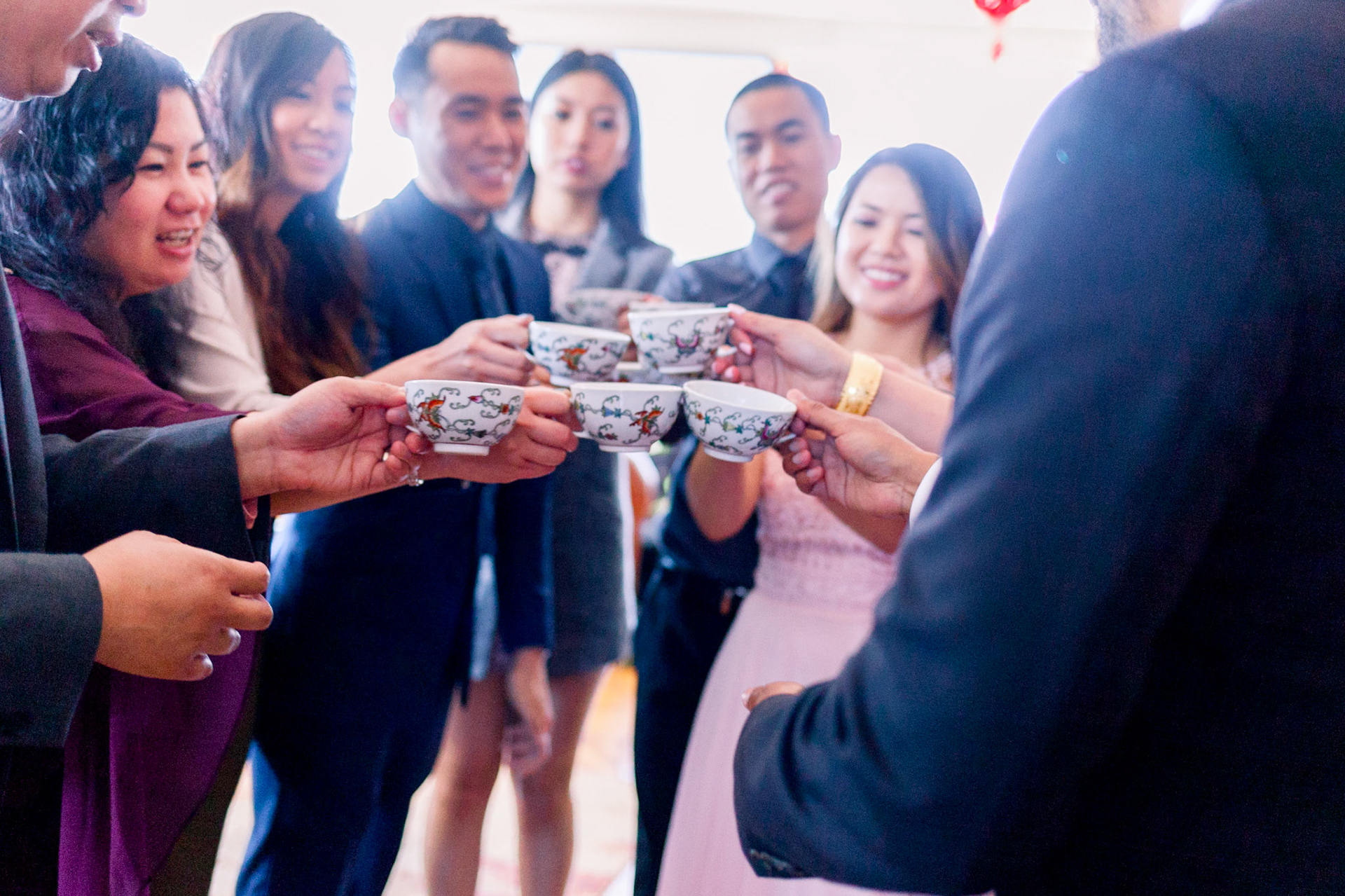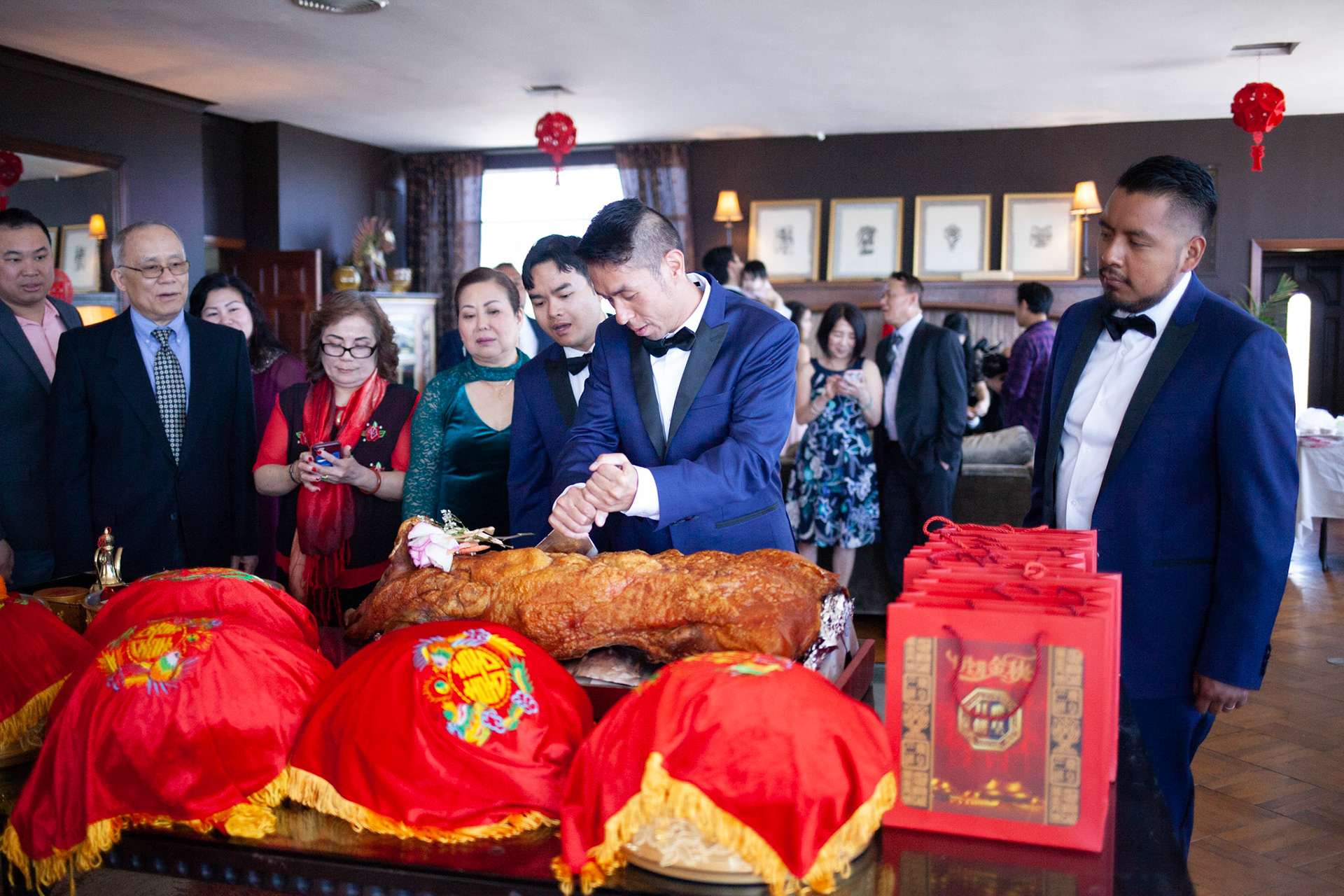 Tea, or sometimes even whiskey for the Vietnamese tea ceremonies I've been to, are often presented and served by the bride and groom to the elders. In return, they are gifted with red wedding envelopes.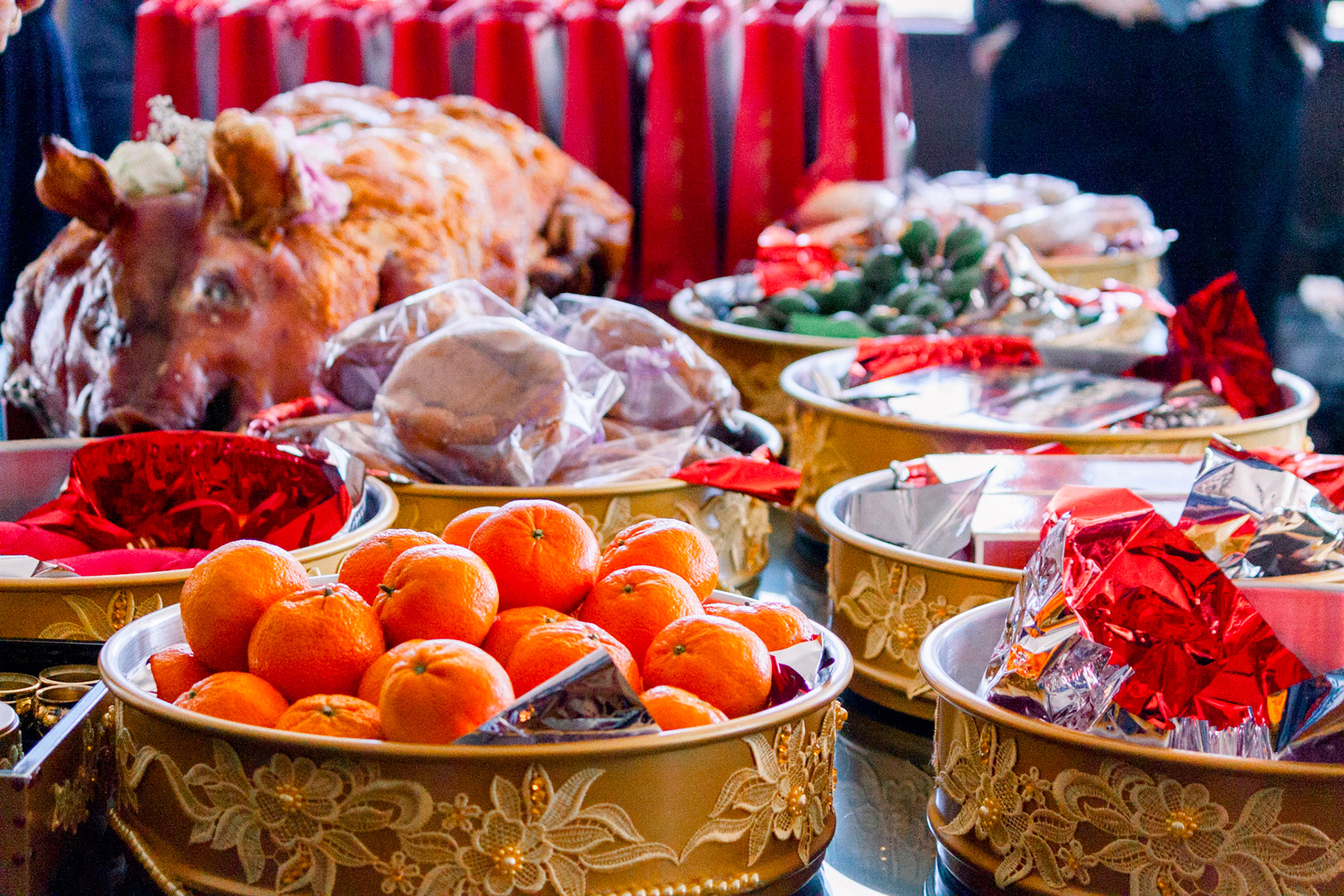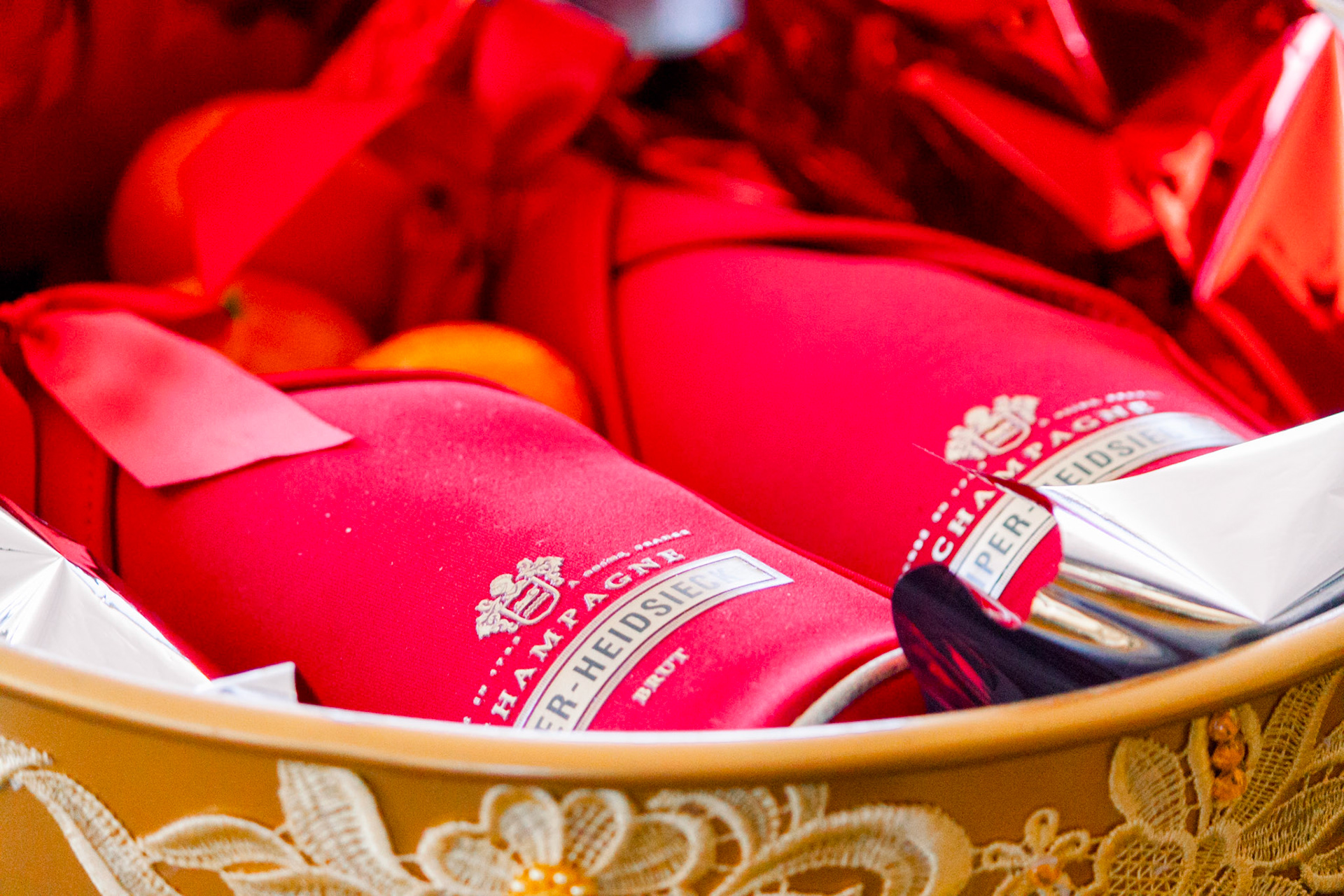 After the Chinese ceremony, the party moved to Serendipity Garden in Oak Glen for the reception. This venue is breathtaking, probably one of my favorite venues to shoot at. If anyone is interested in doing their wedding at this venue, please do reach out. I absolutely love the barn and the natural aesthetics here!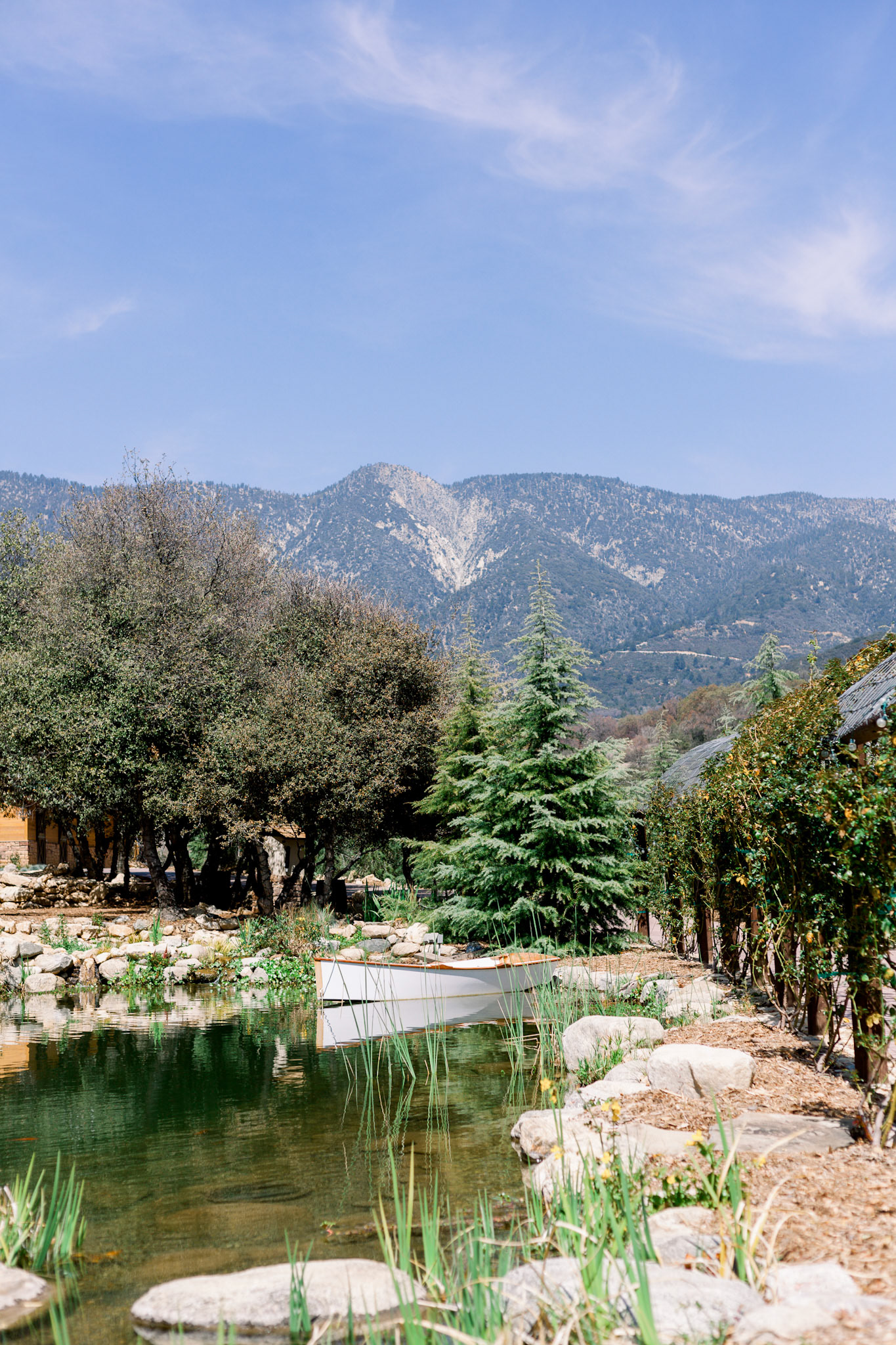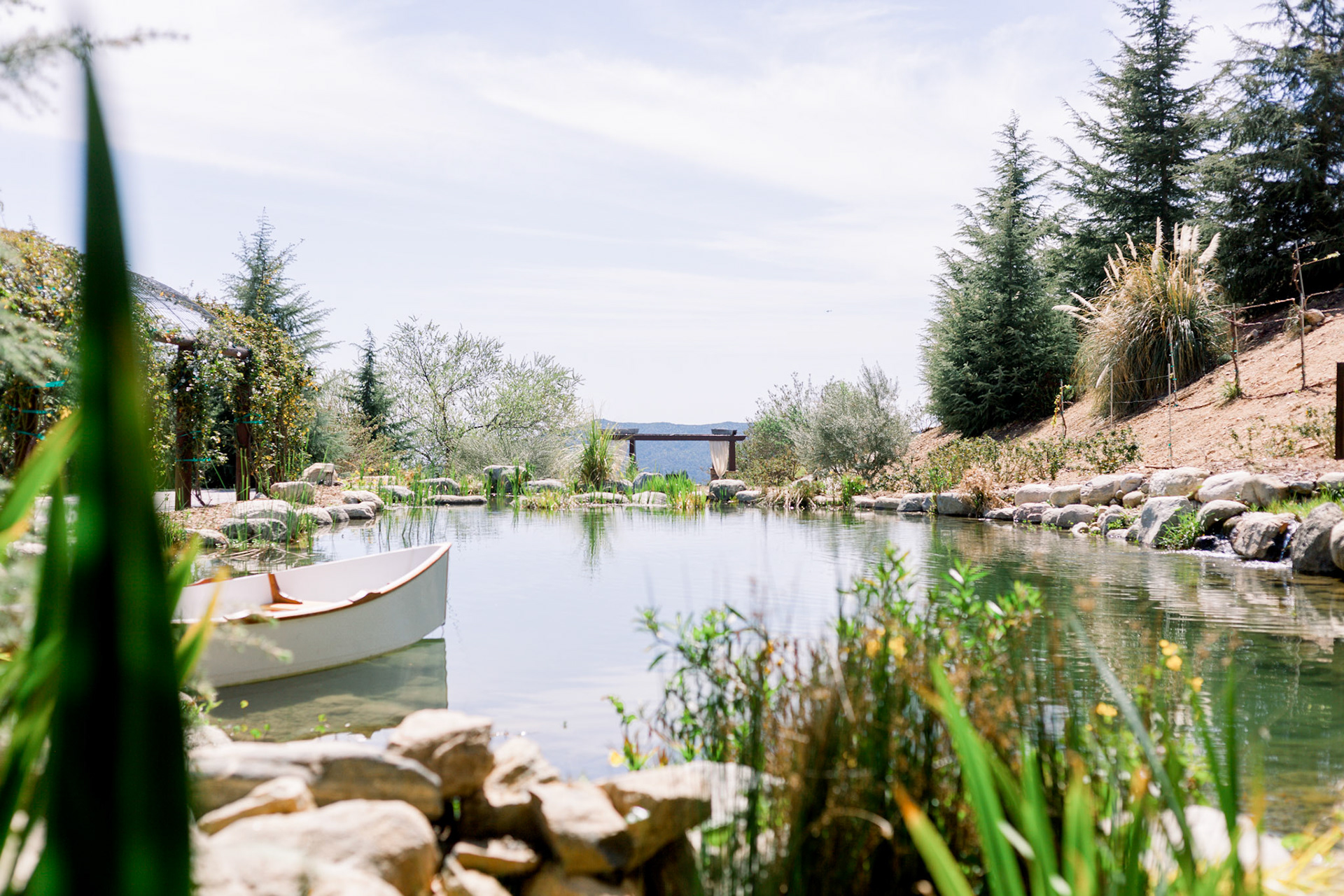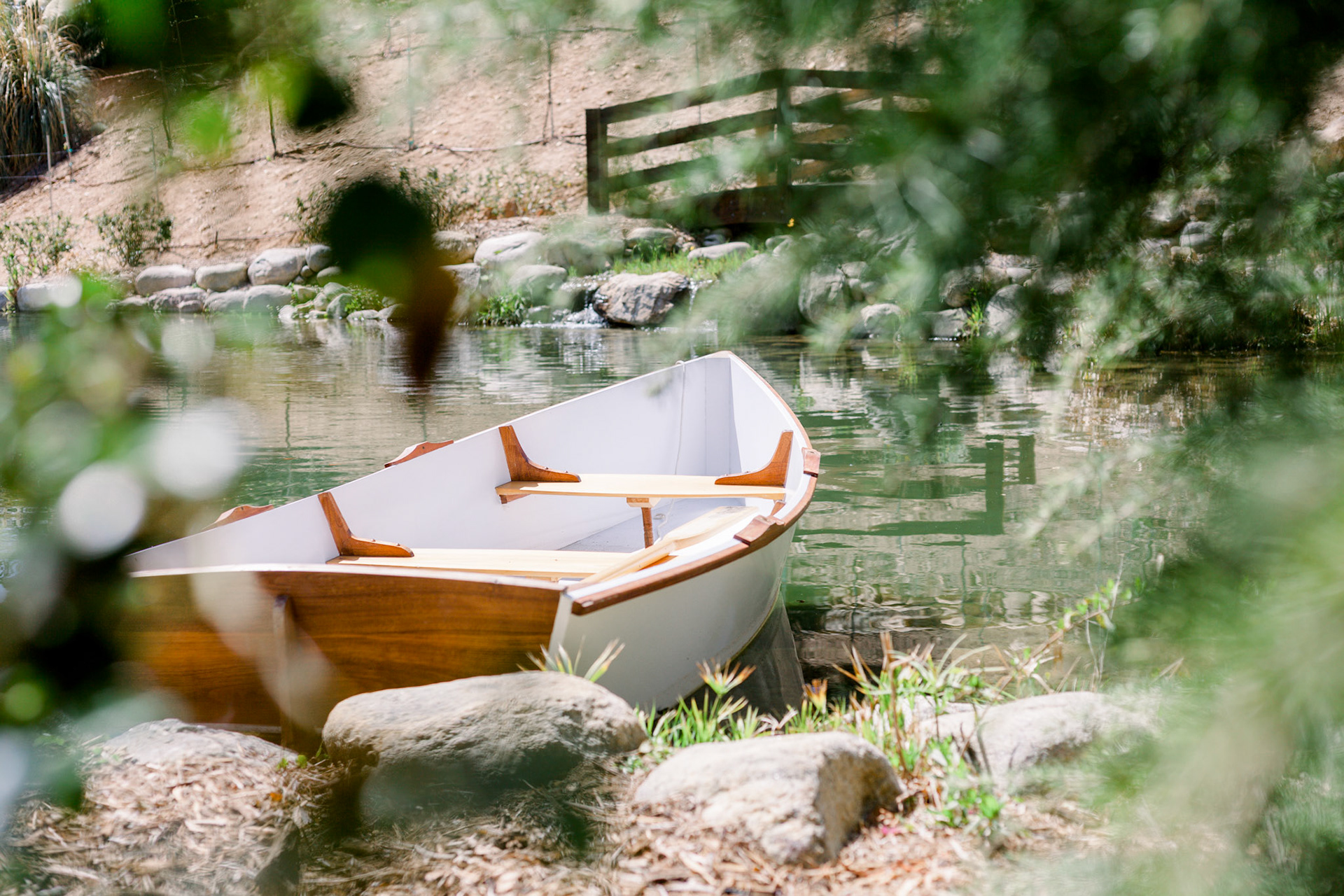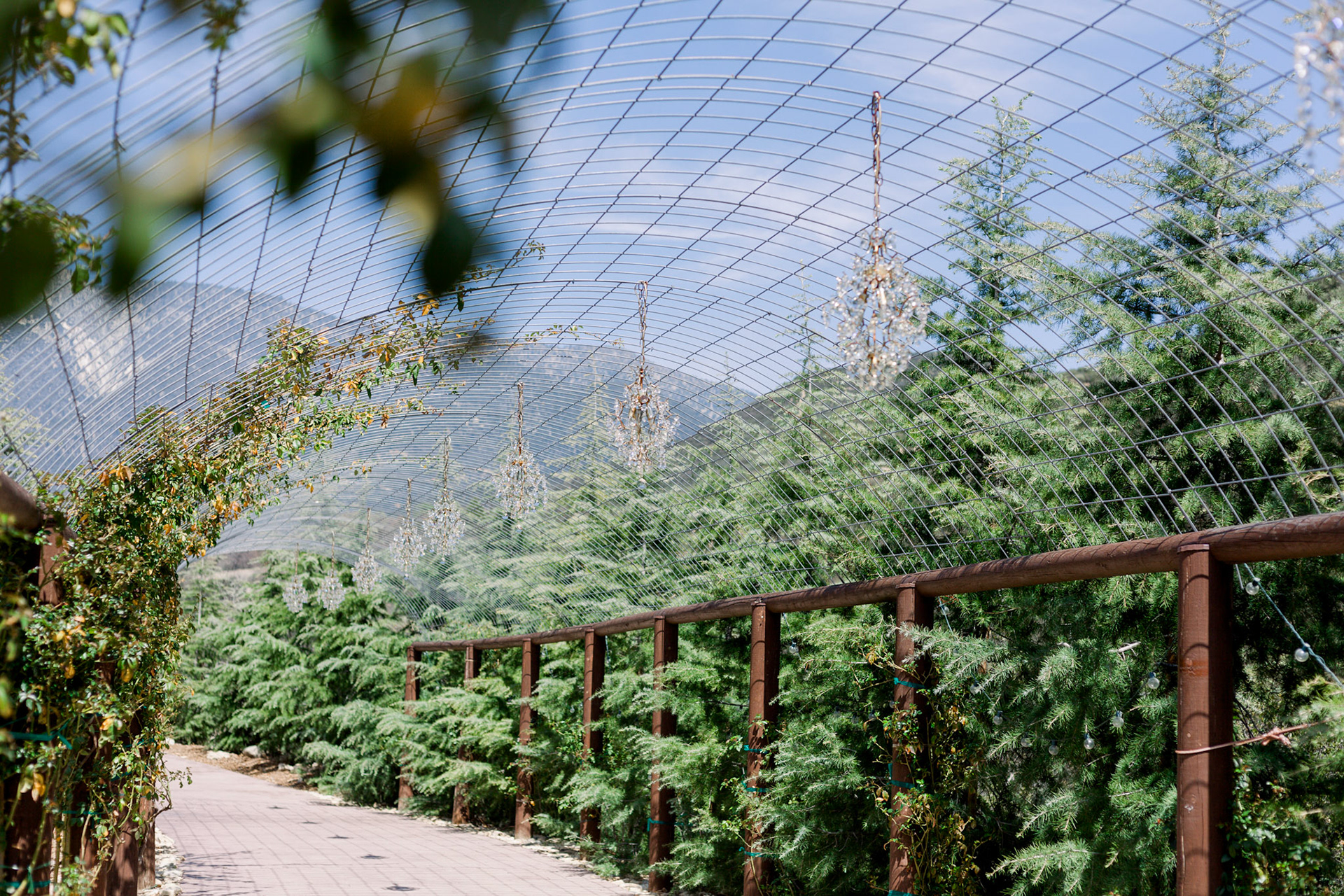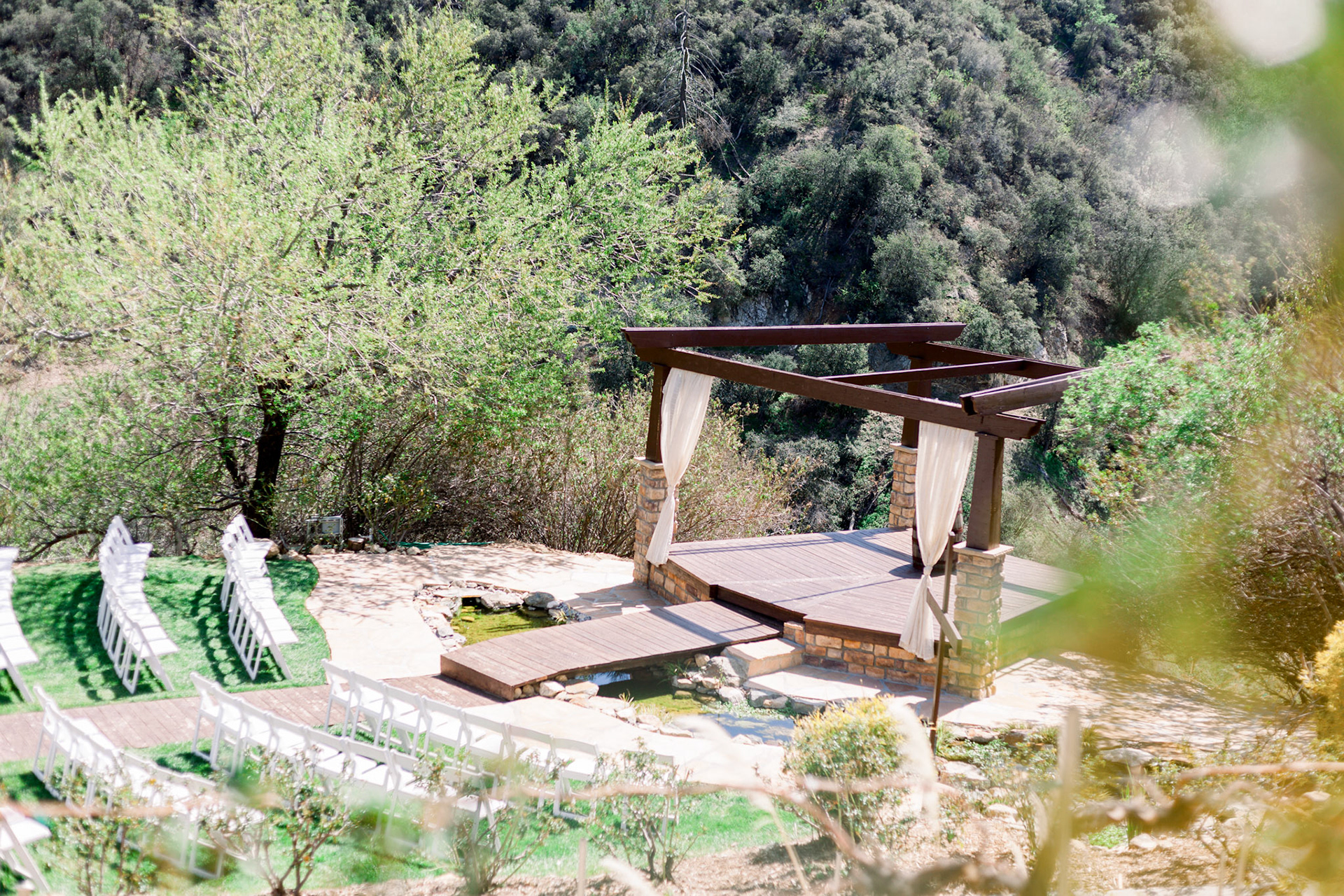 So much green space, and it was definitely so serene on the lake and at the American ceremony site.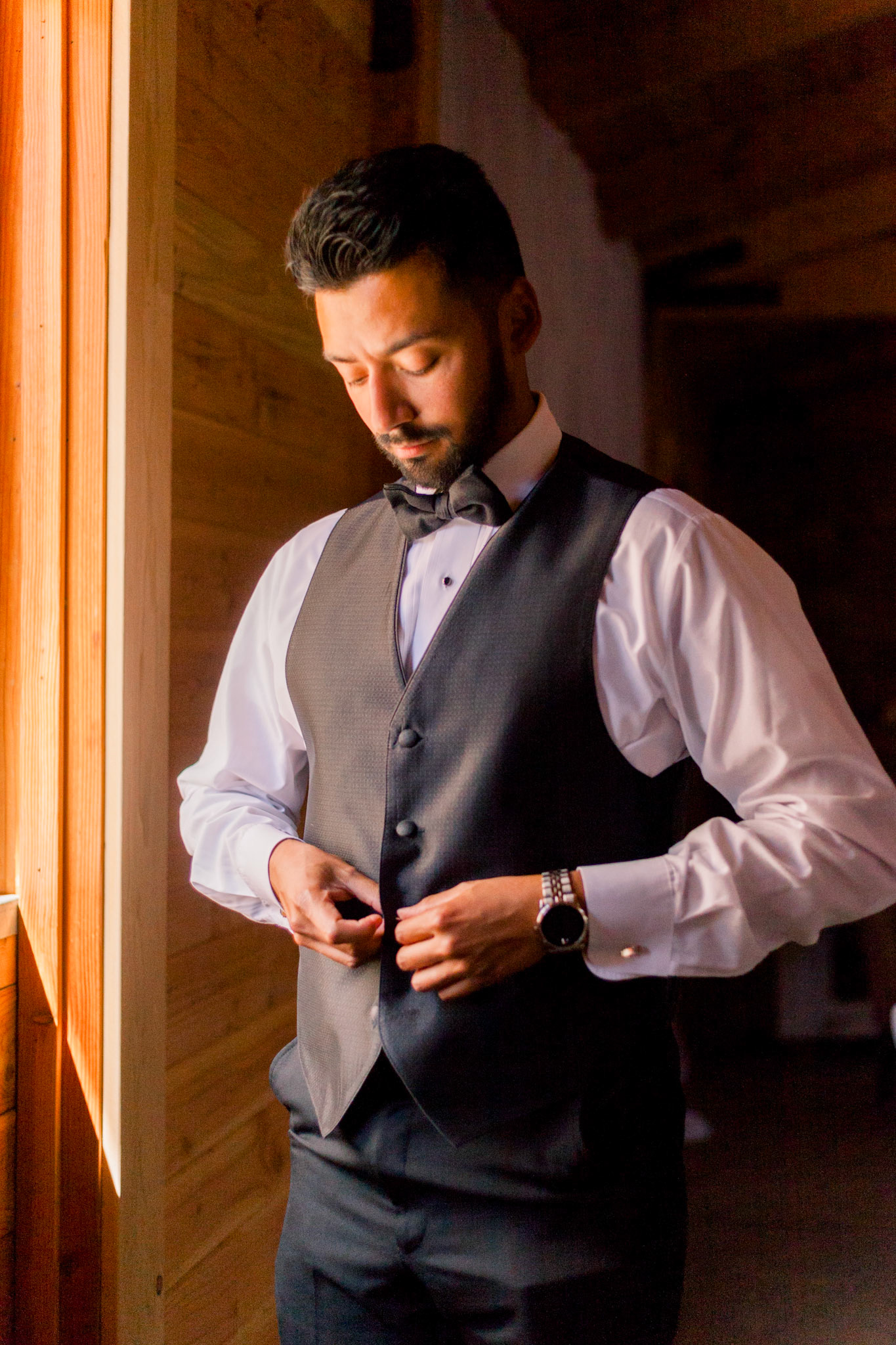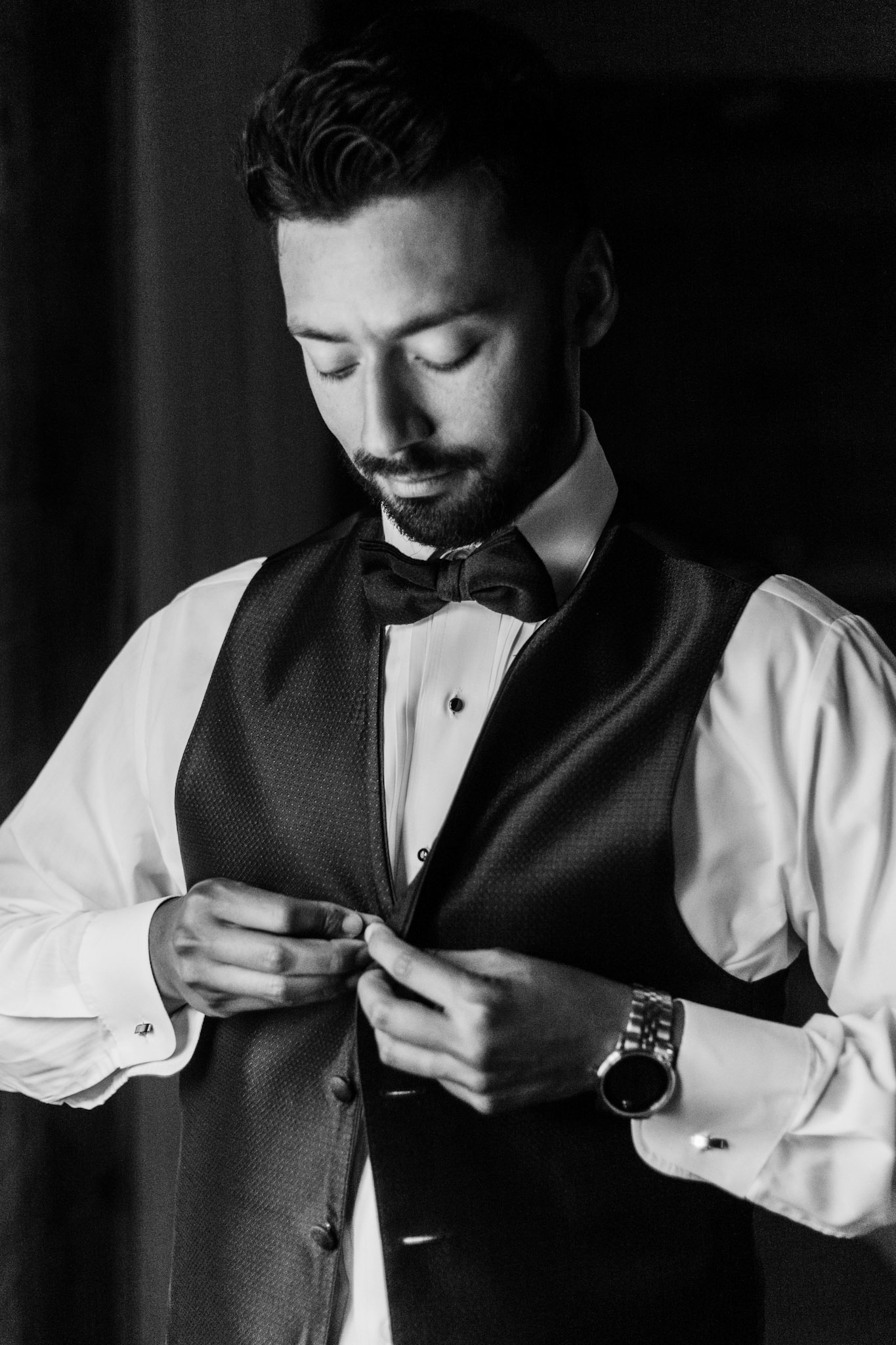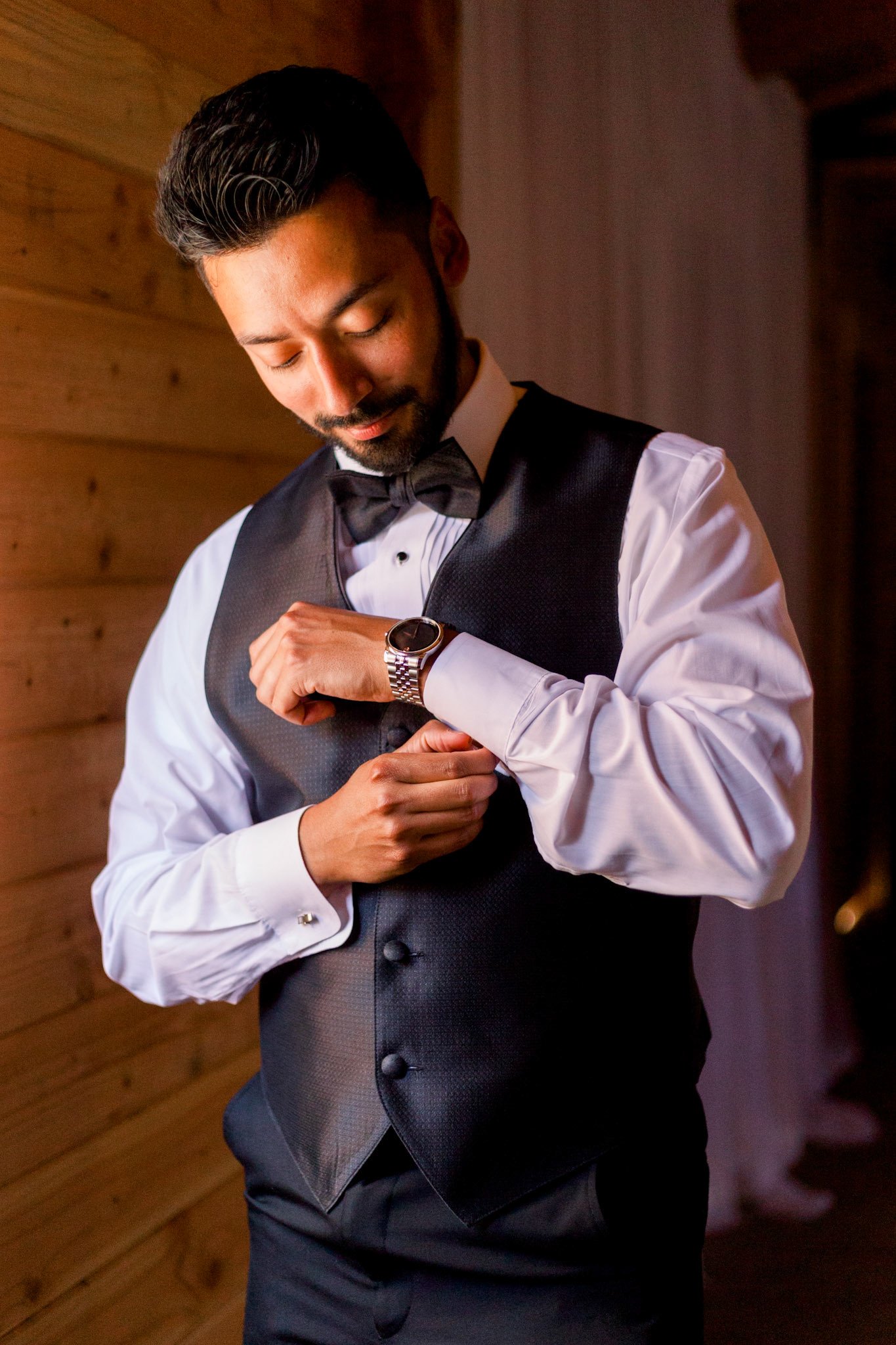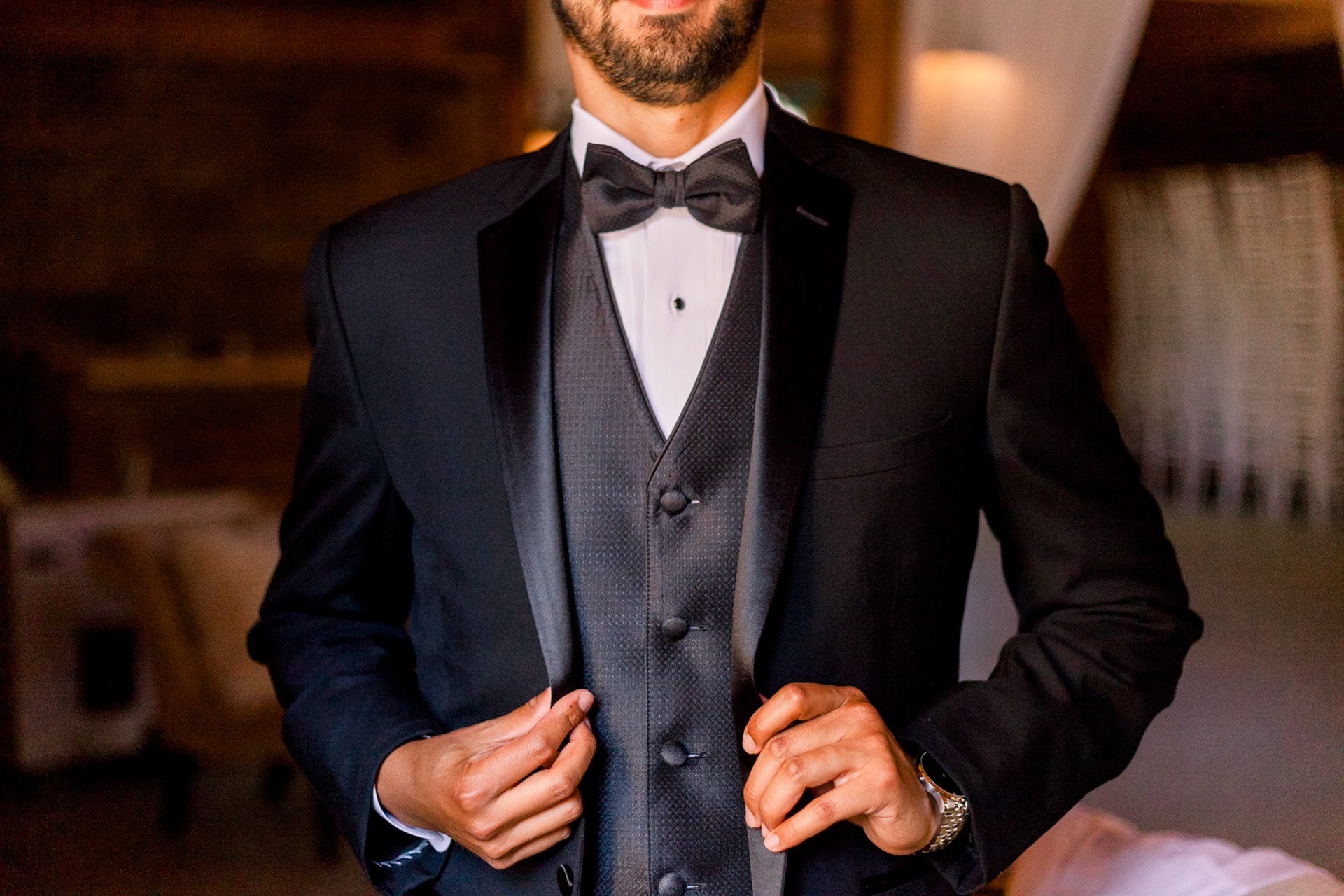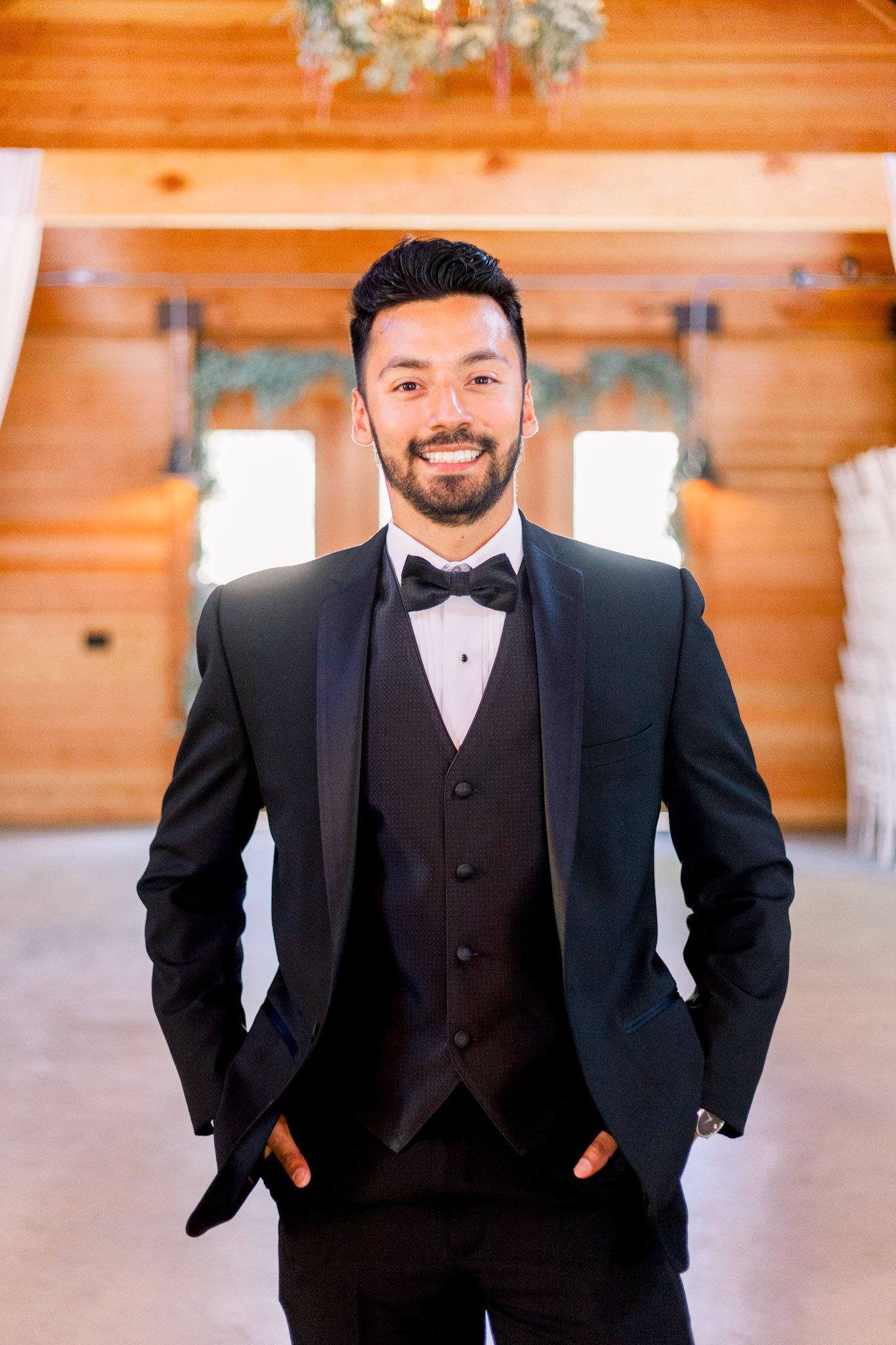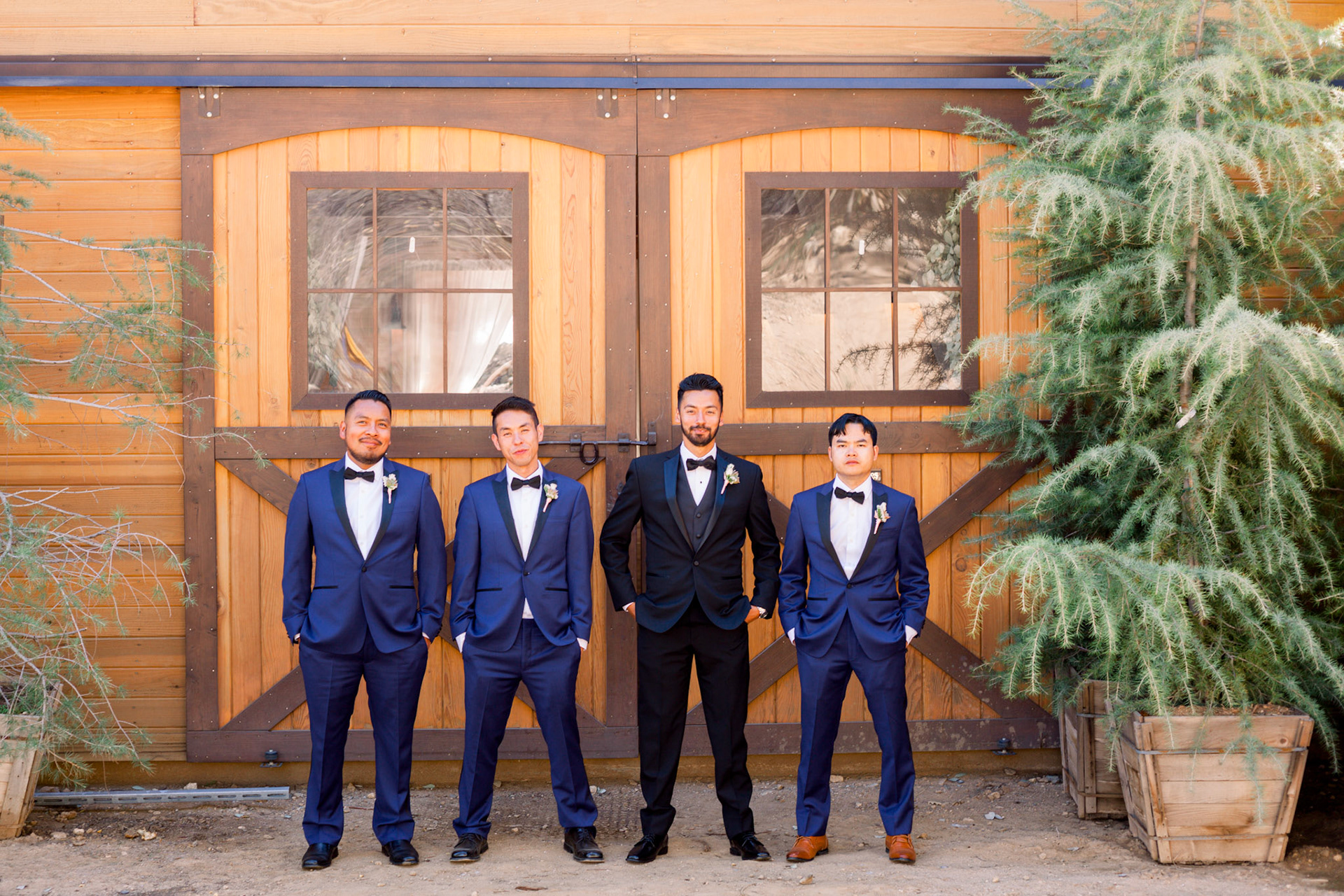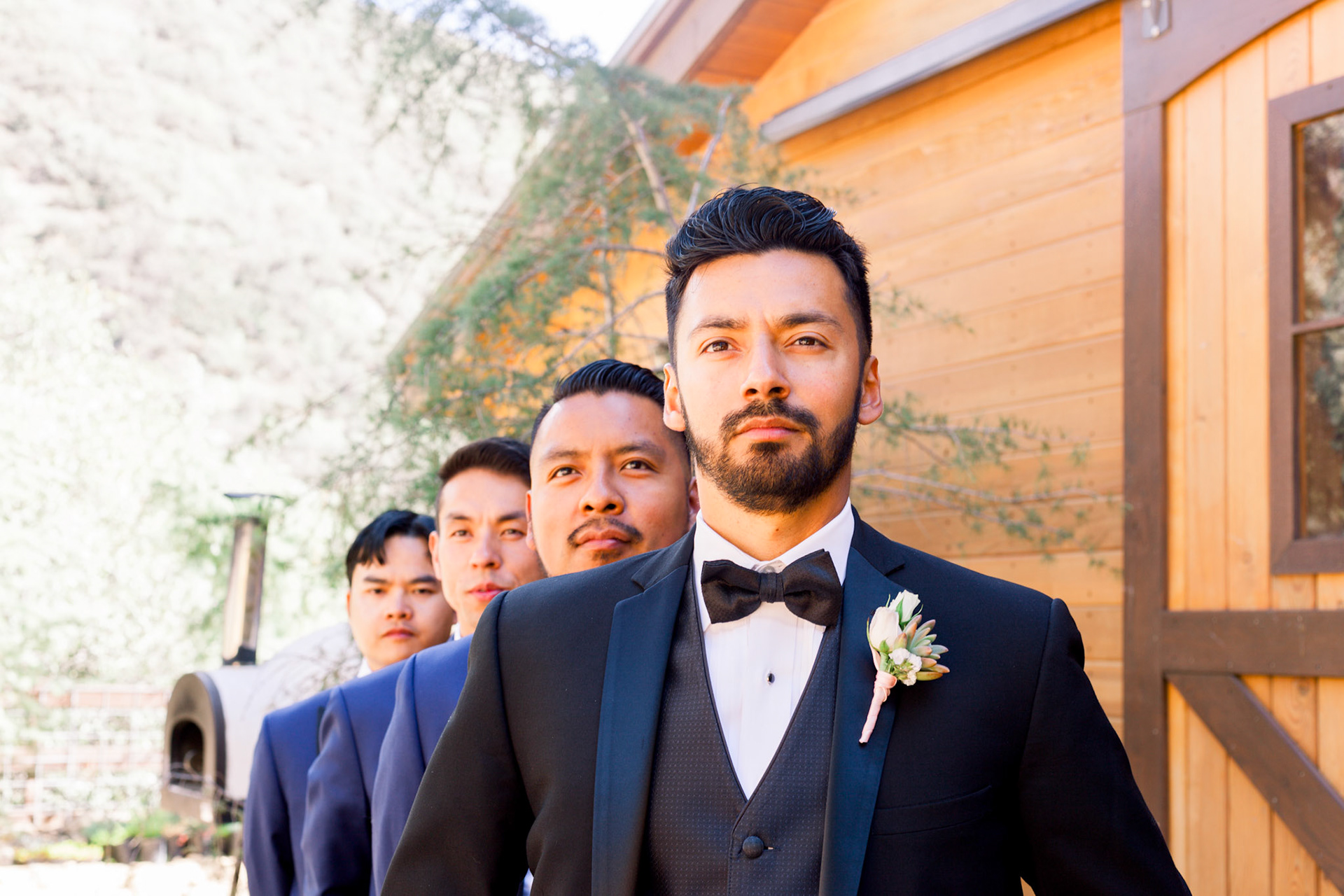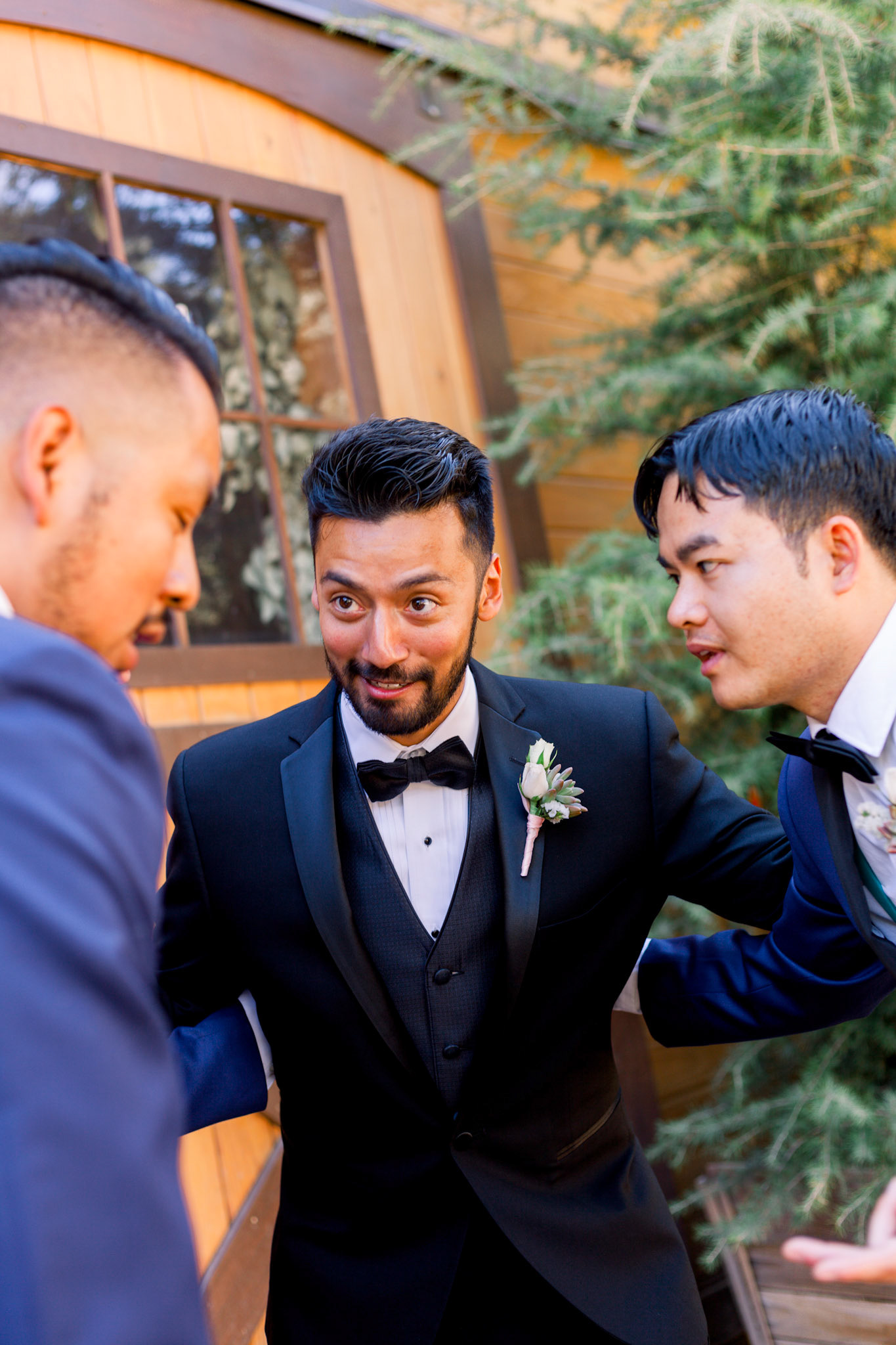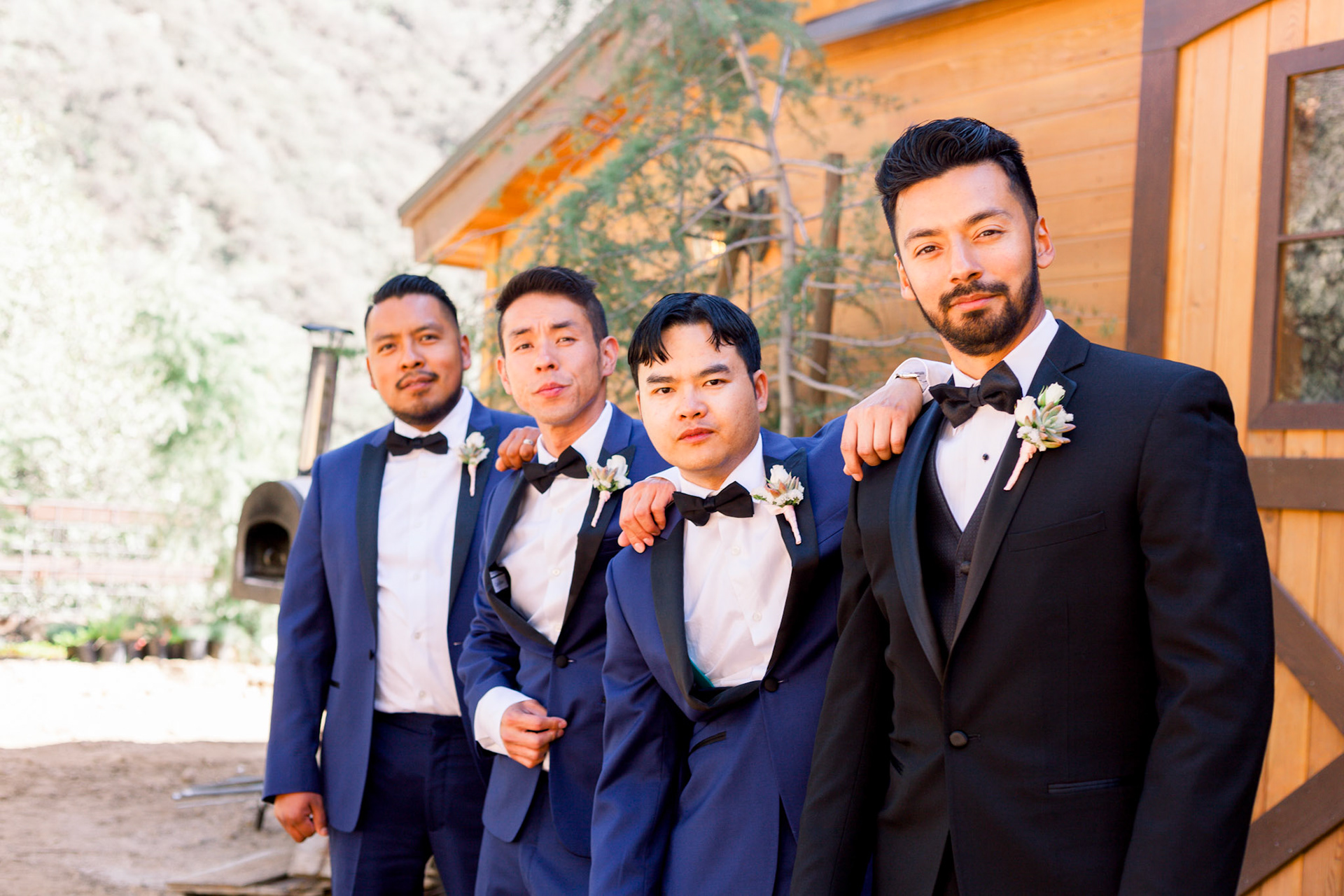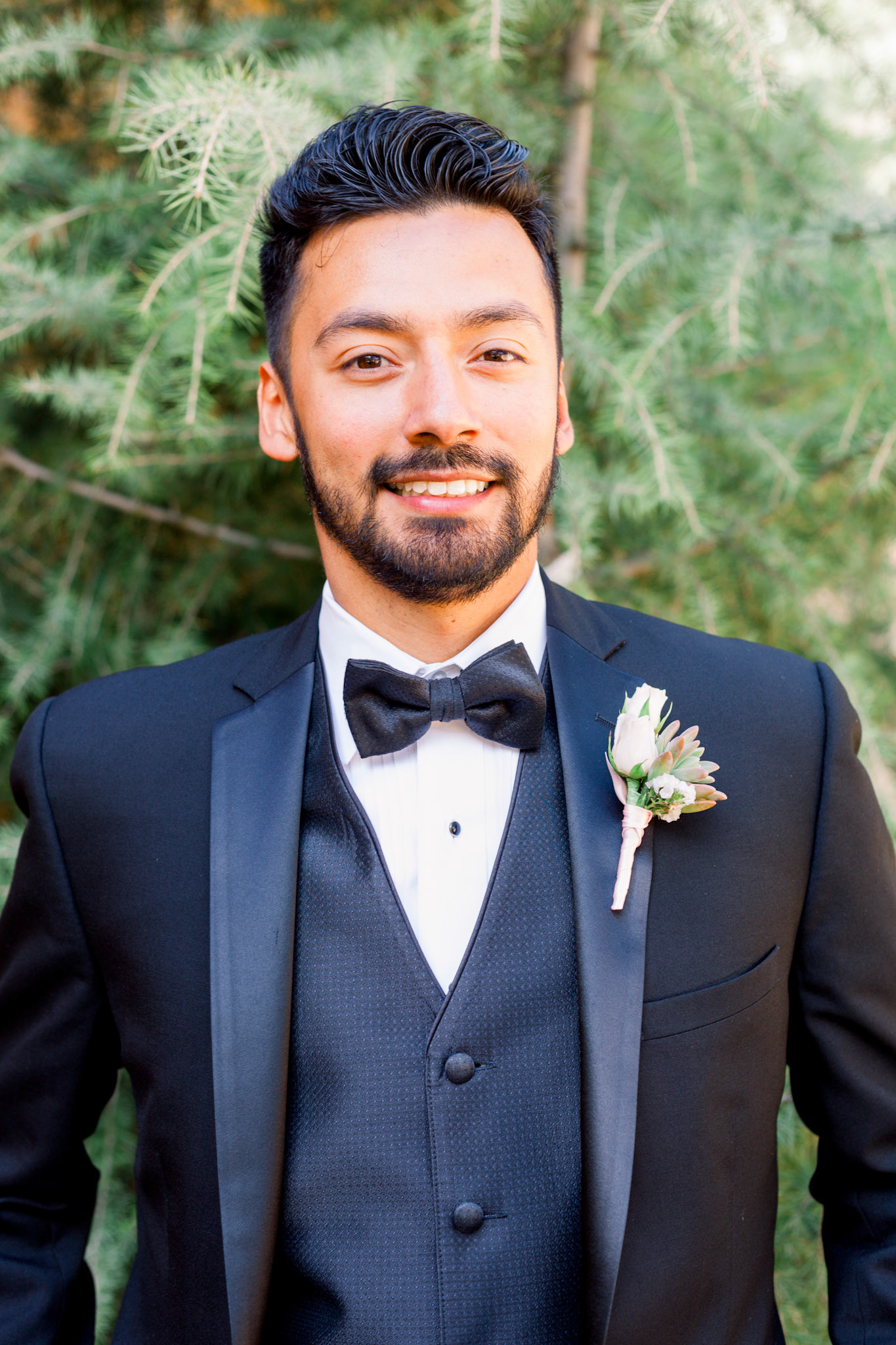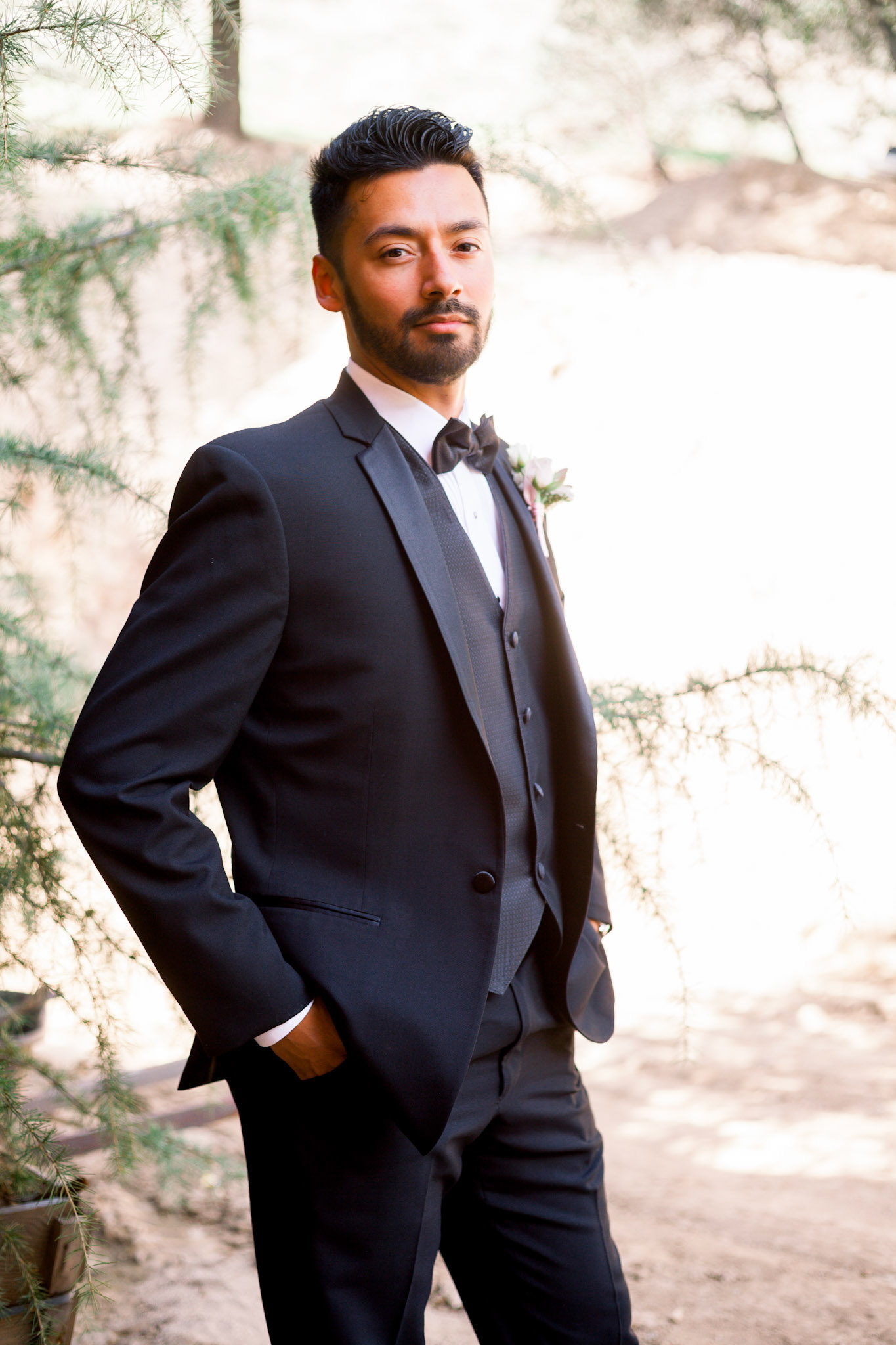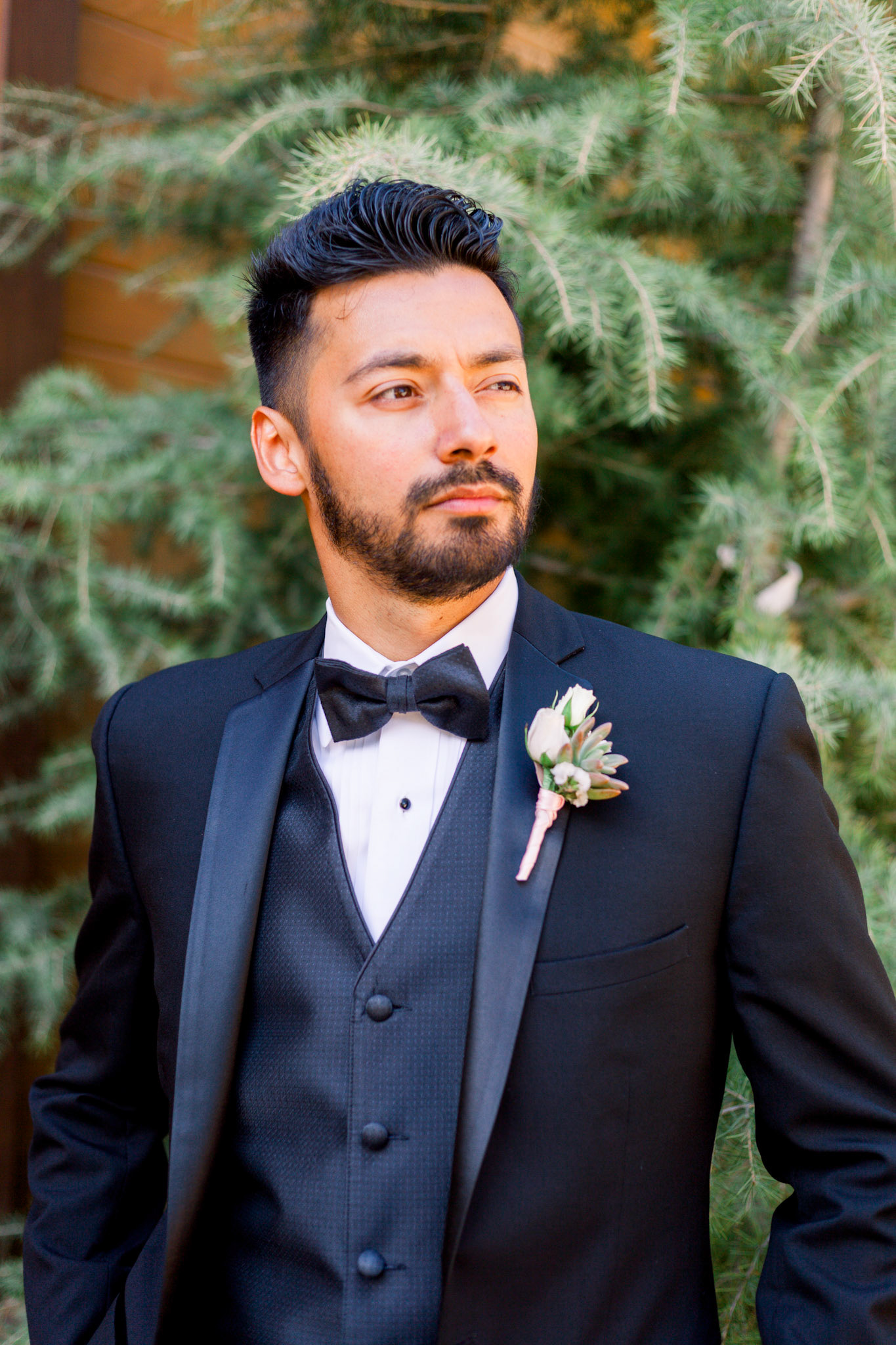 For those of you who are considering whether or not to do the first look at the altar, I highly recommend doing a private one before the ceremony. Alyssa and George's first look moment was so emotional, I just love the anticipation leading up to this. They had a sweet moment to take it all in before the ceremony. One last time together as separate people before uniting as husband and wife.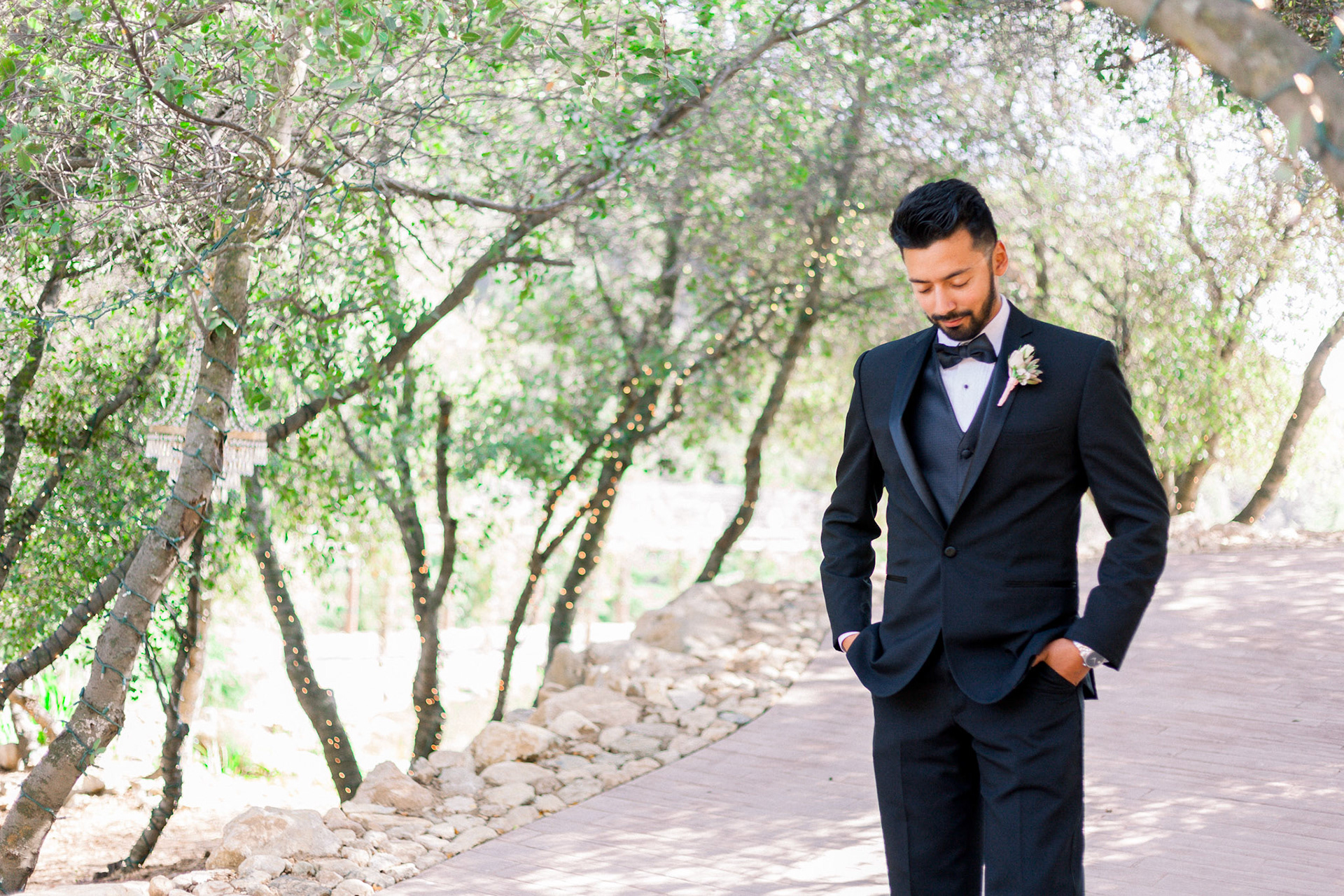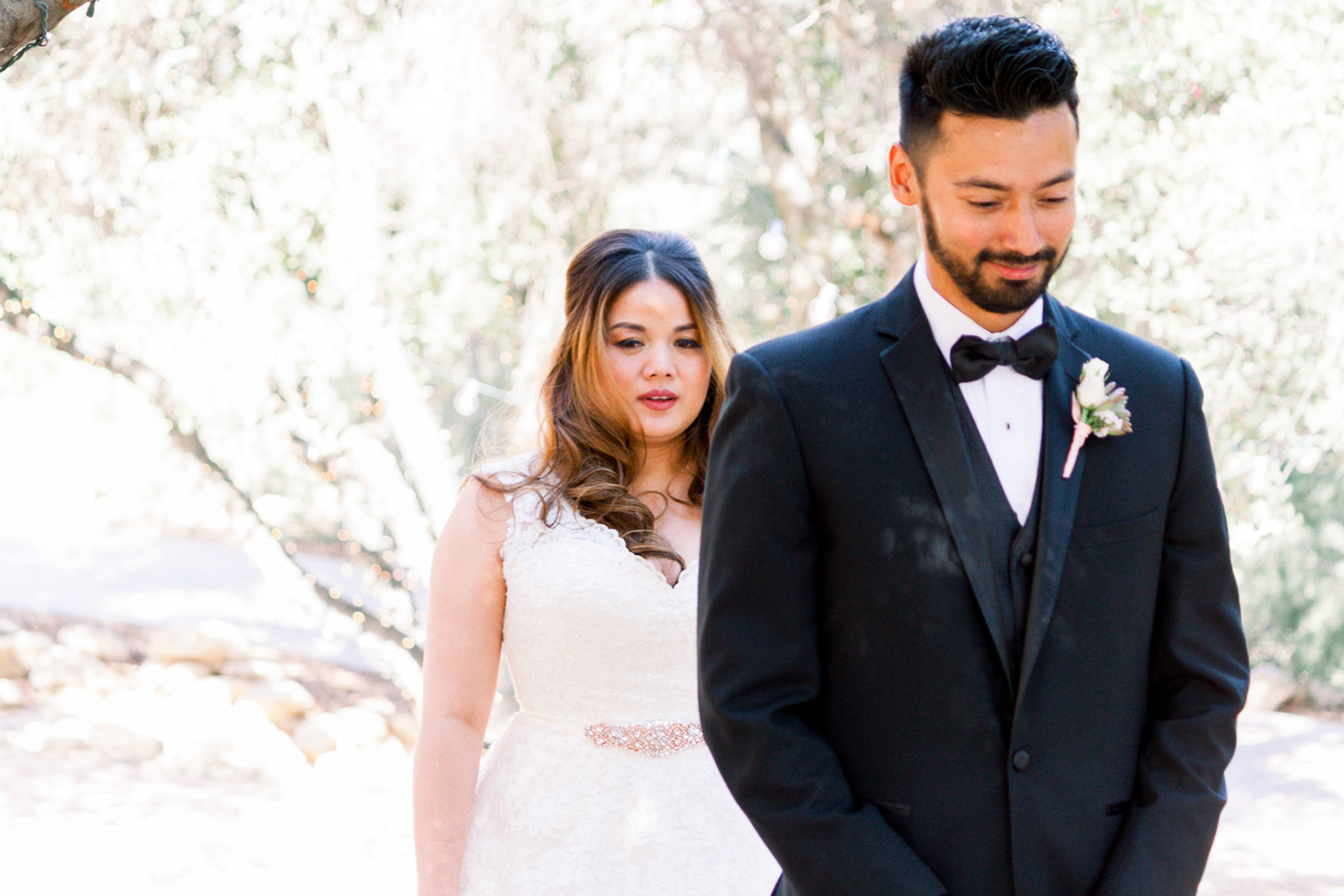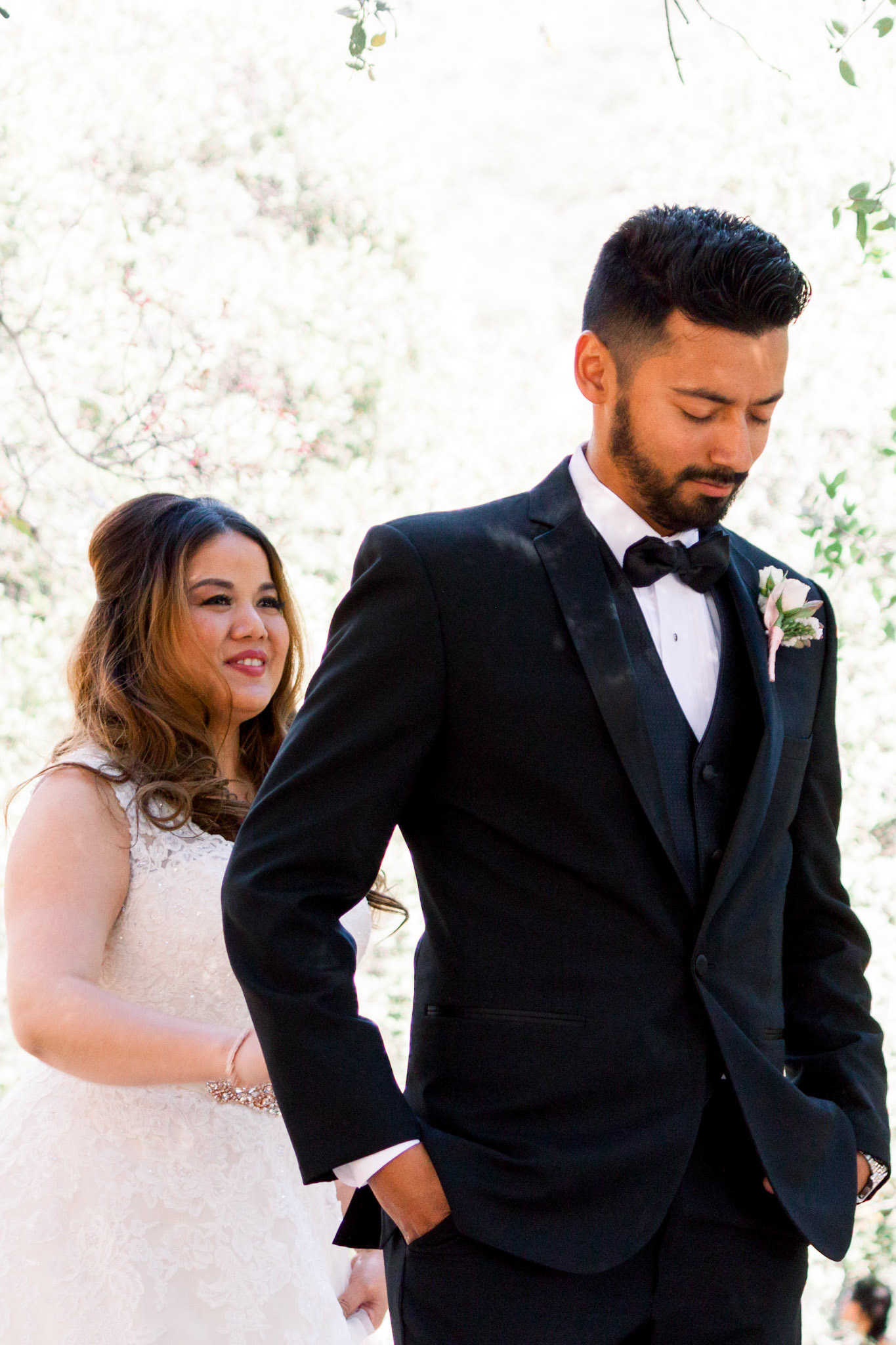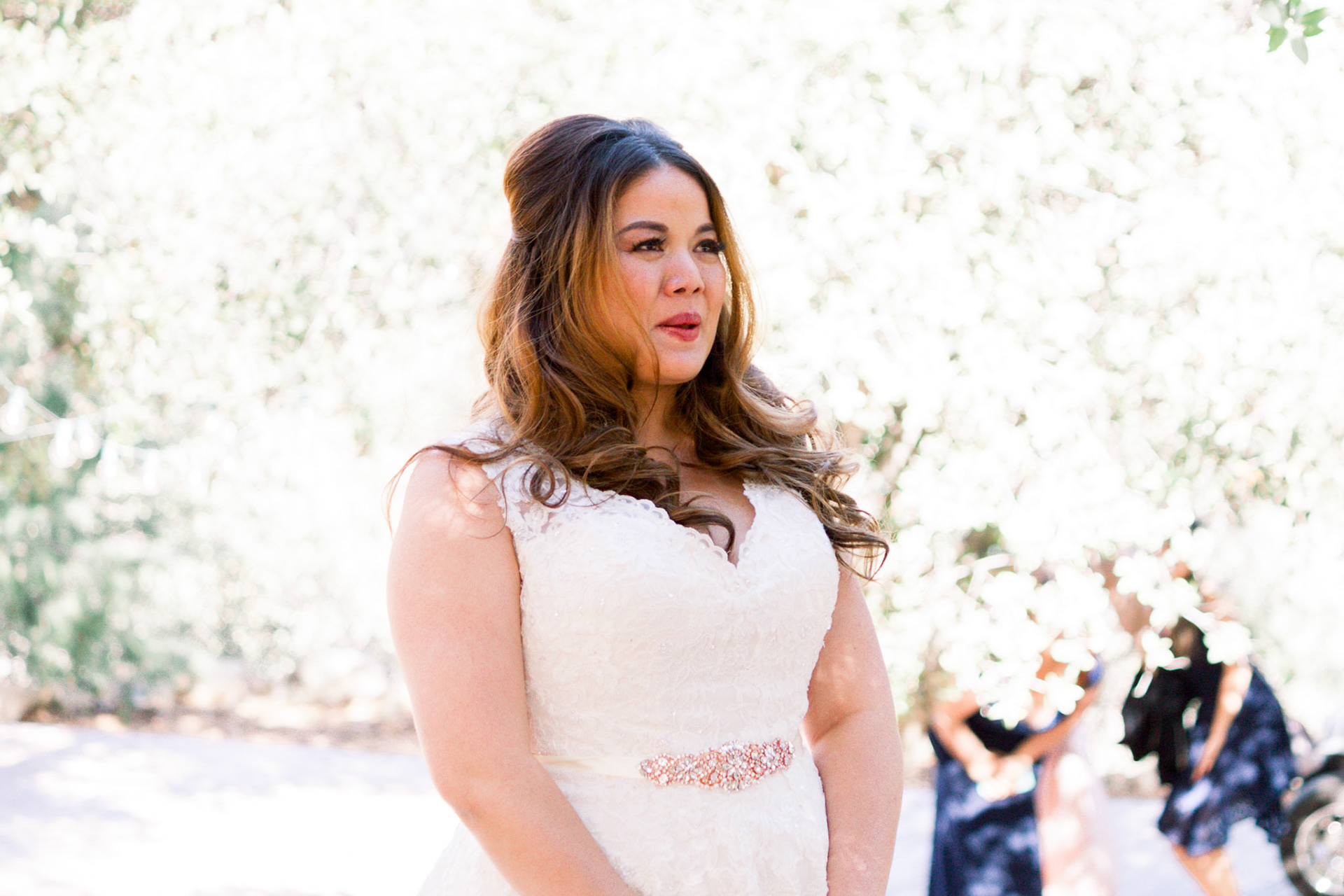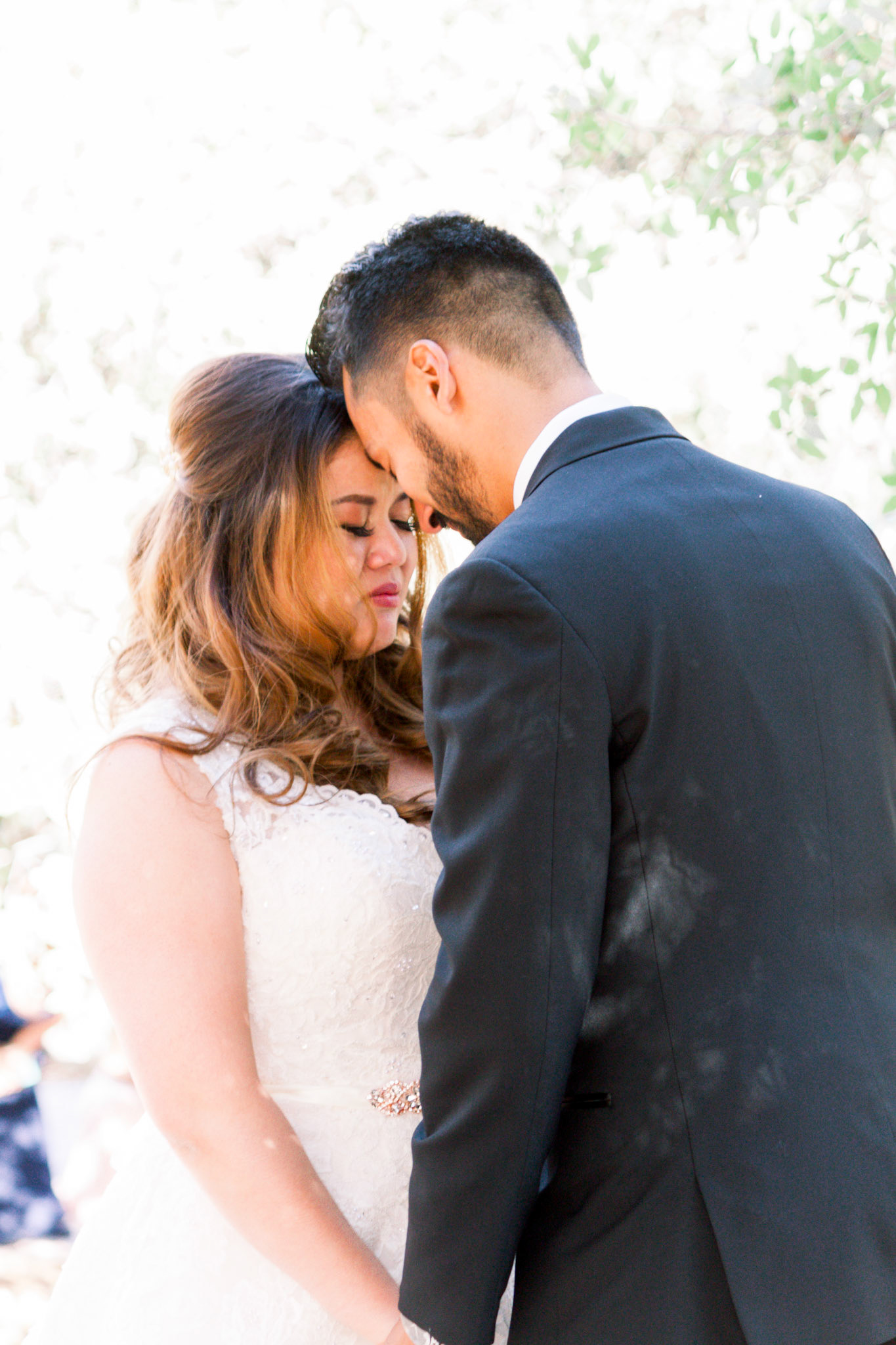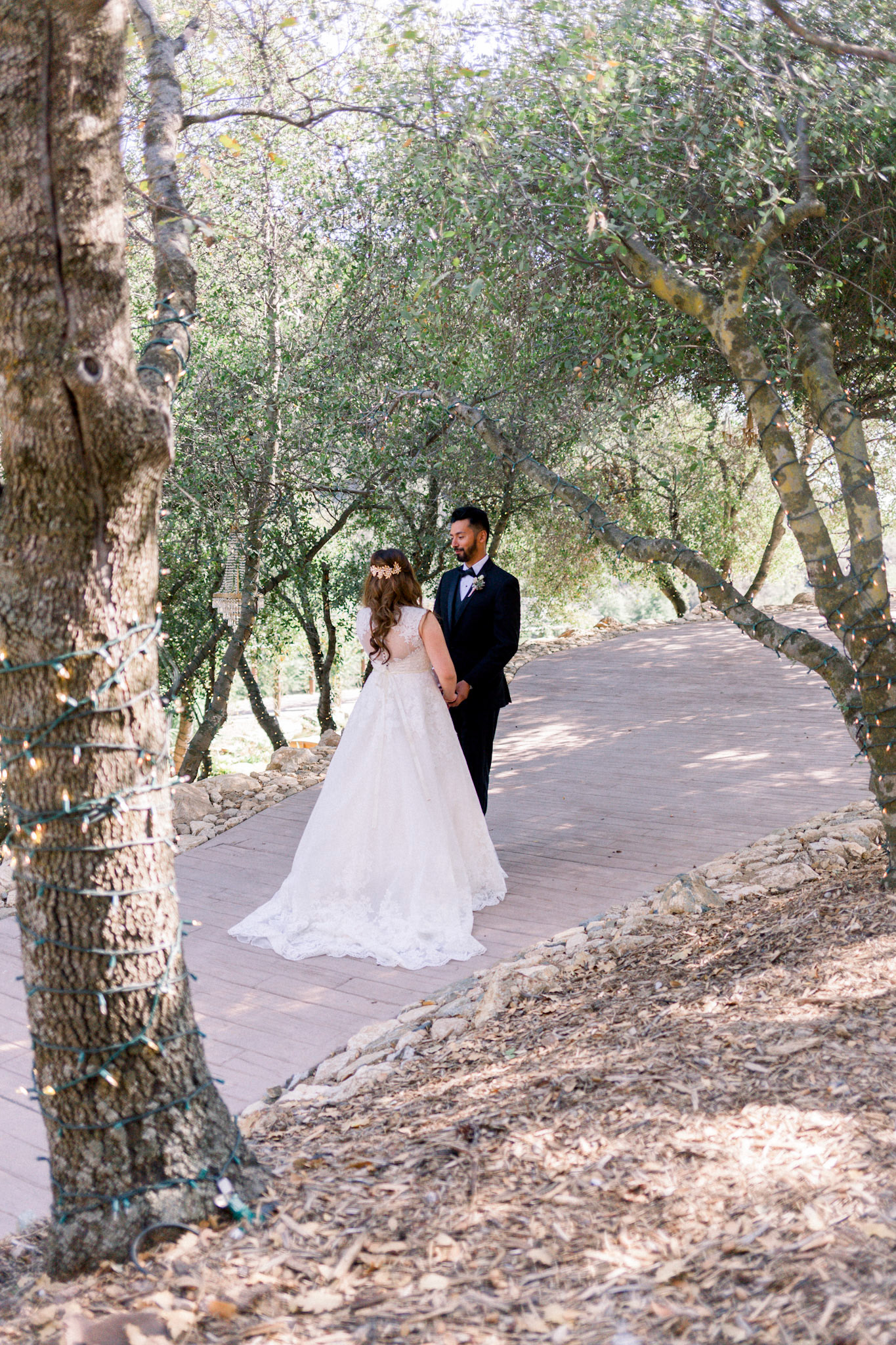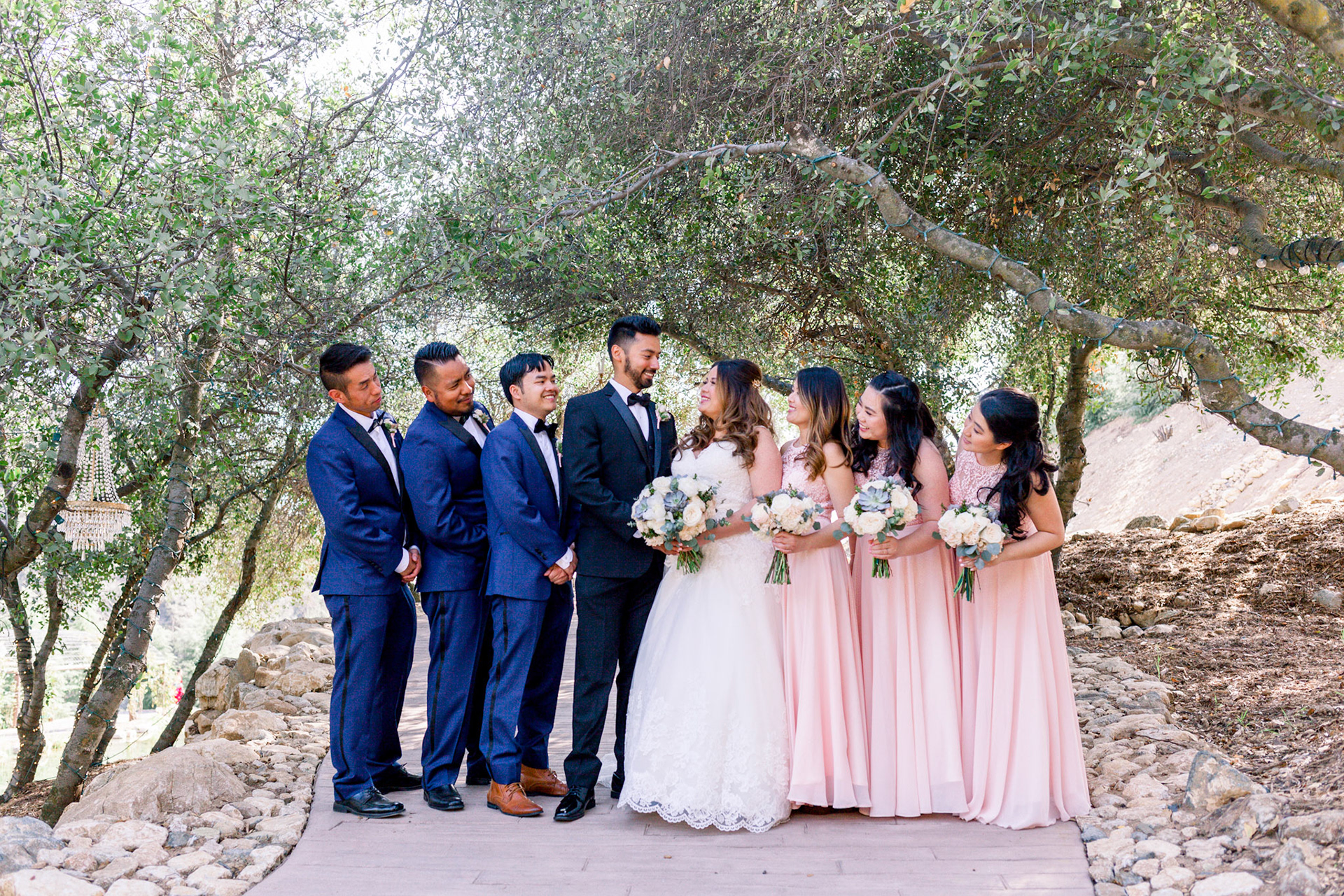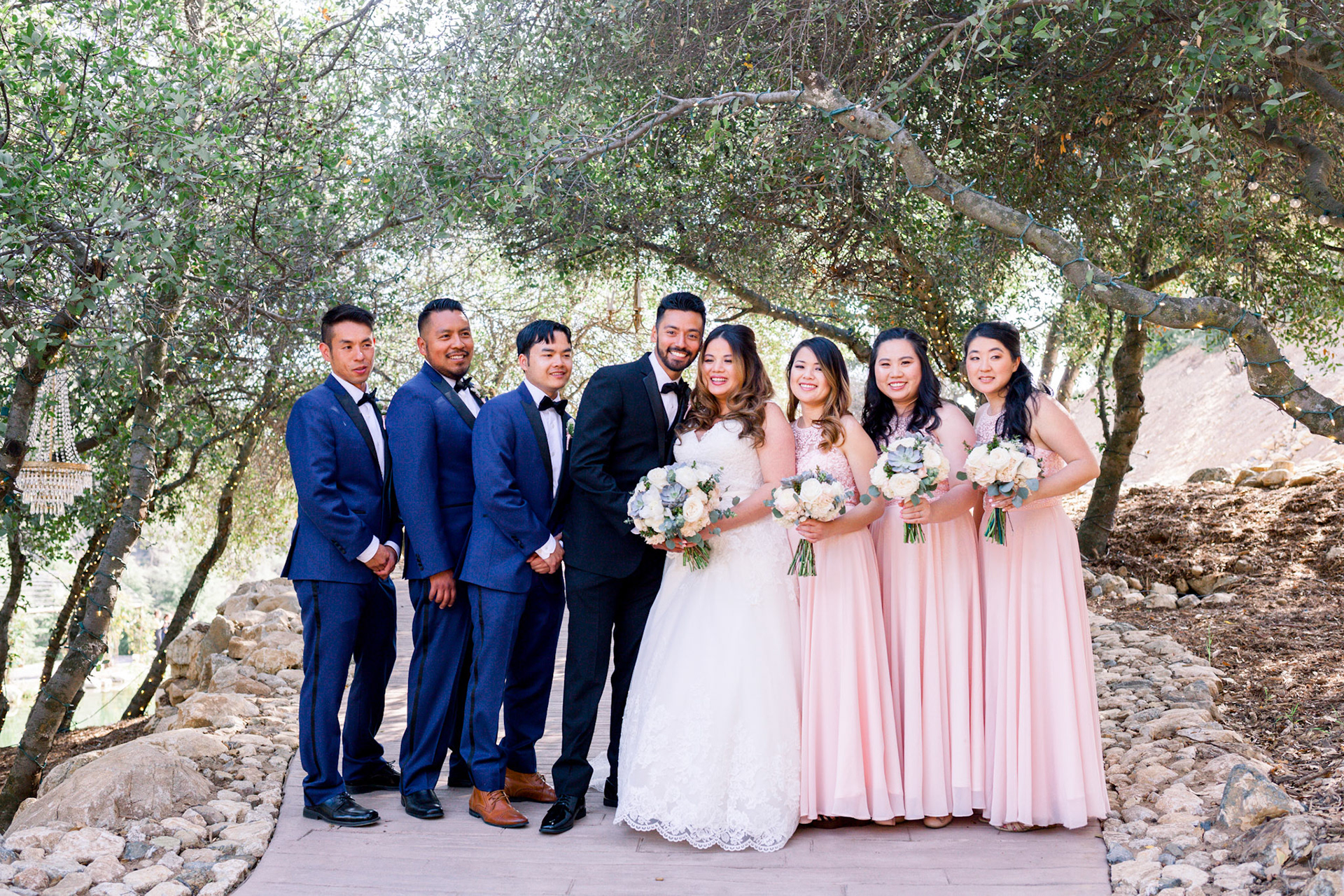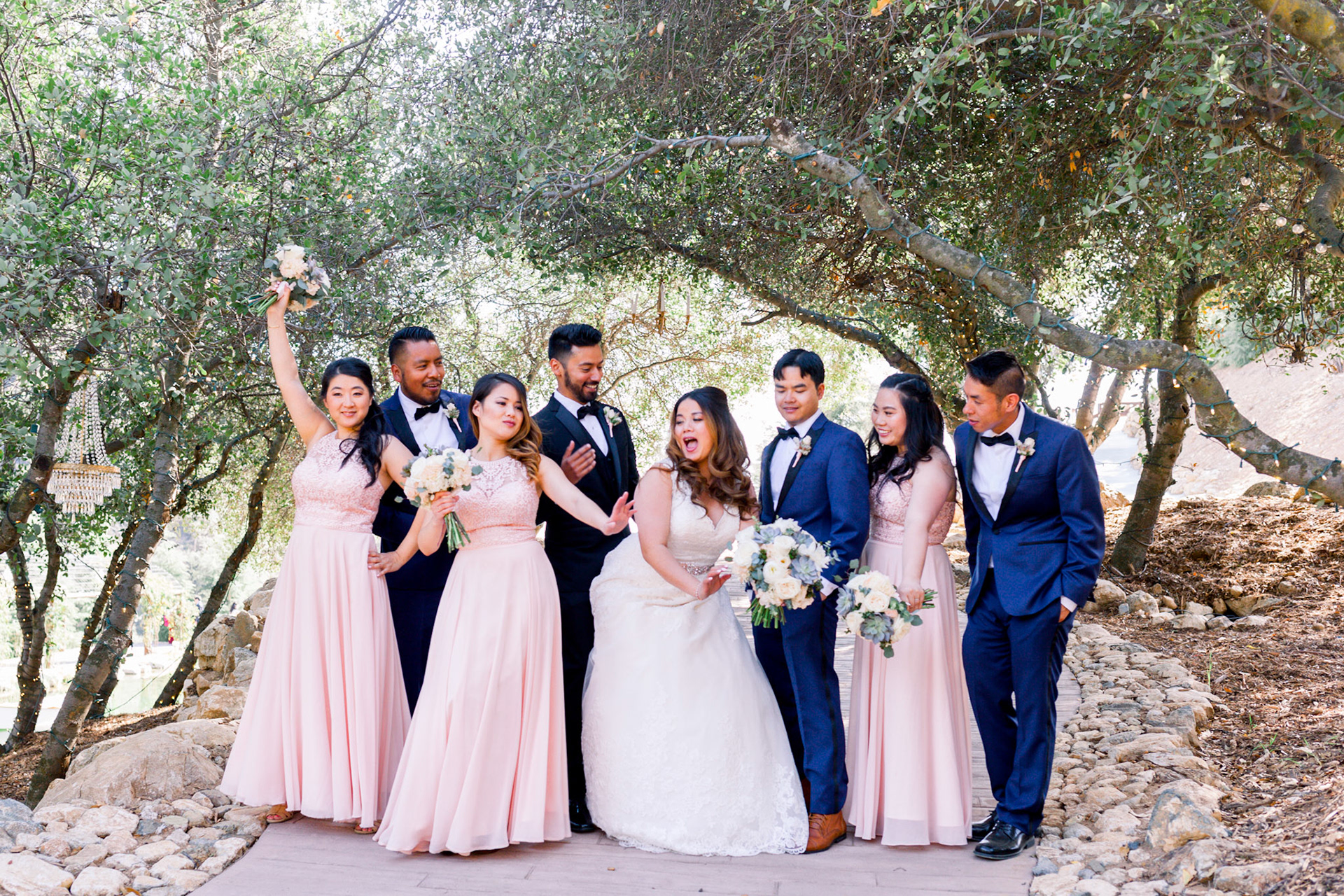 These people are ready for to get the party started!!