I'm back in Laguna Beach for another engagement session. Like many couples affected by the Coronavirus (COVID-19), K+C had to move their wedding date out due to the shelter in place in Orange County, California. However, we did their engagement session in Laguna Beach way before the quarantine. Isn't it crazy how we were able to leave our houses and go down to the beach on a nice sunny day? Oh how we took things for granted!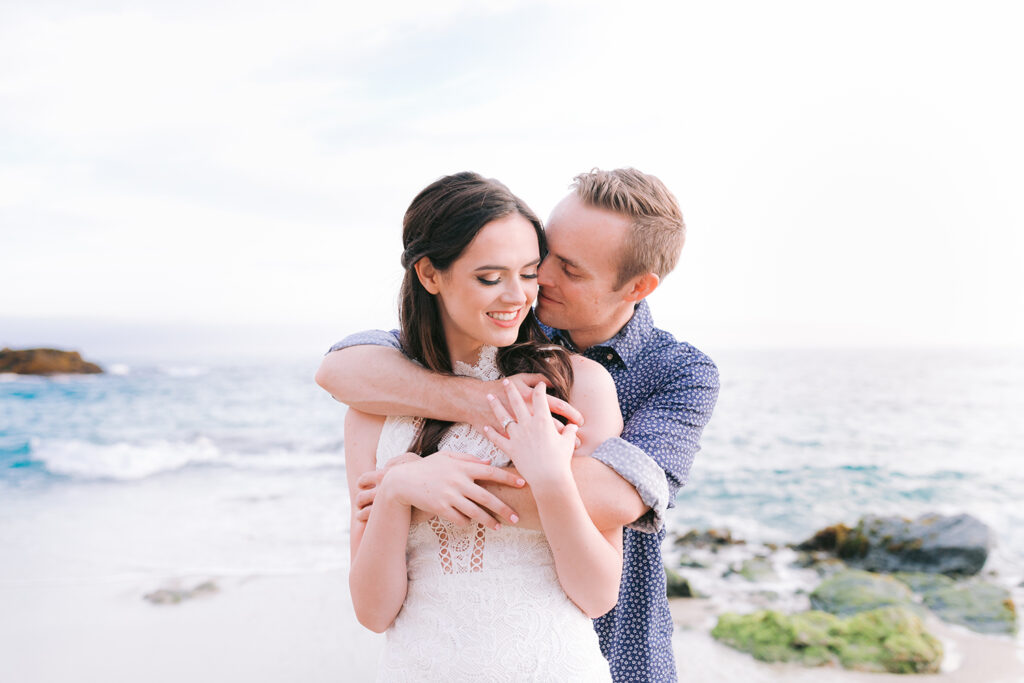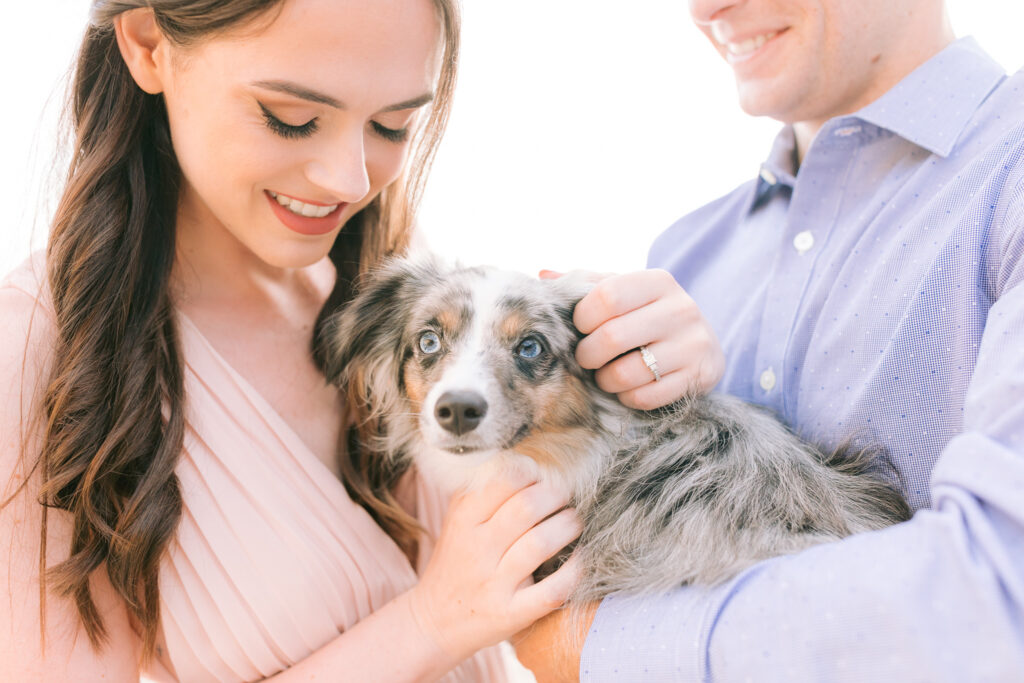 A gorgeous beachside engagement isn't complete without a beautiful dog to complete the session! Especially this border collie mix, who is the sweetest and most obedient dog! She had so much fun running around this dog beach in Laguna without her leash, and her owners had so much fun taking their engagement photos!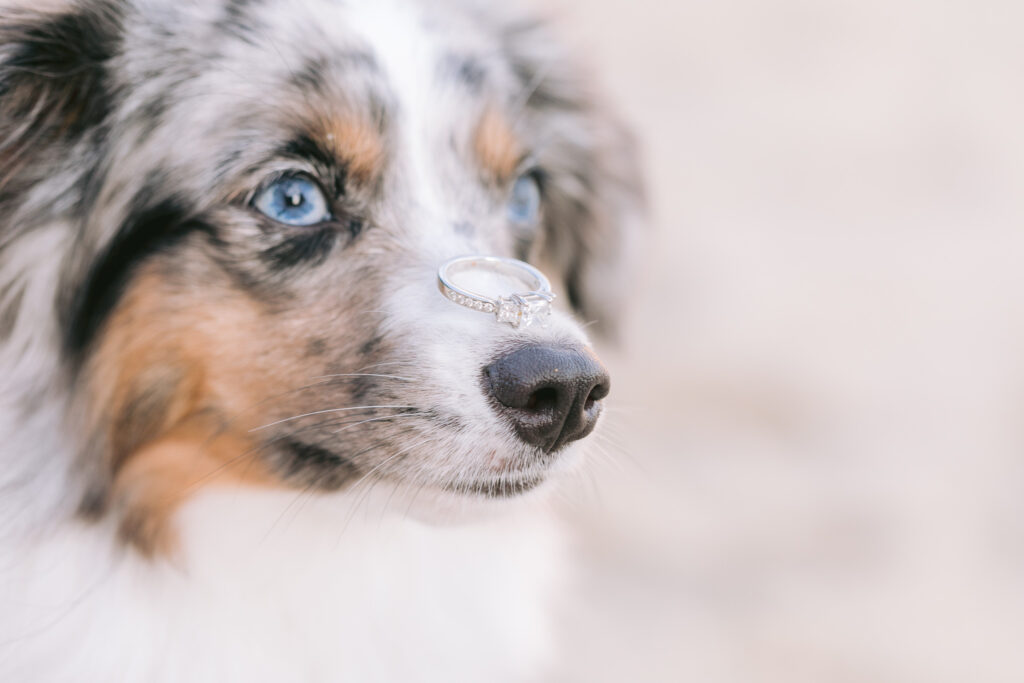 Okay, I can't even get my dogs to stay still enough for me to take a photo of them, let alone a ring shot! This is a very well-trained dog, and I just love her!
I love a good frolicking on the beach! K+C are so natural here.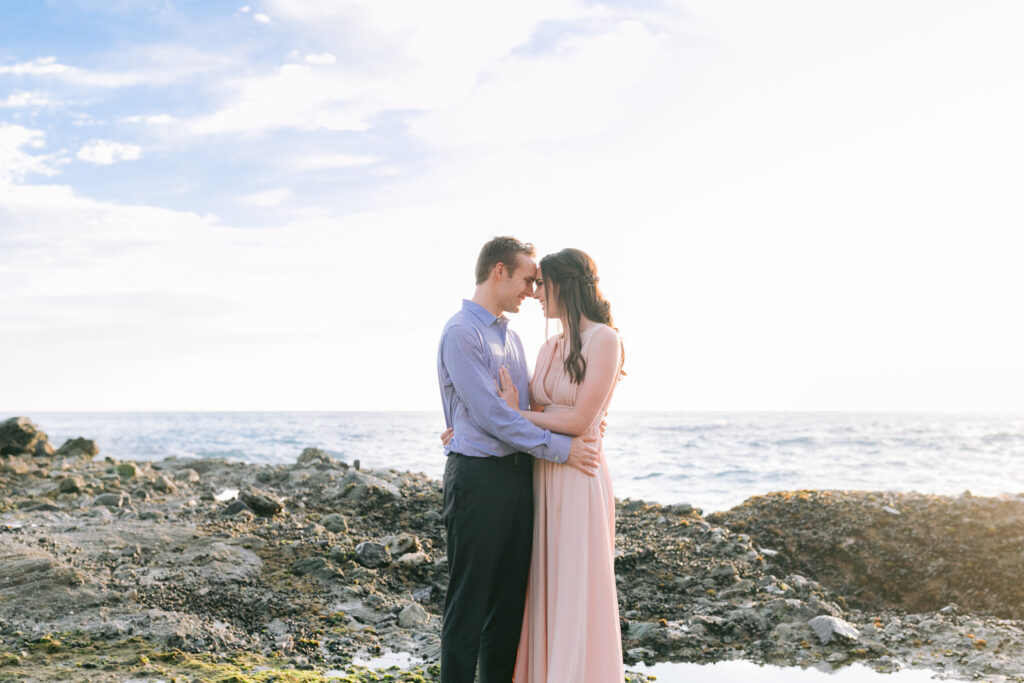 One of the prompts I asked K+C to do is the piggy-back ride. I didn't know this, but K+C used to do this in college. It was such a cute and natural moment!
I also recommend bringing a change of outfit, especially for a beach engagement session. I will ask my couples to get into the water, so bringing an extra set of clothes will keep you warm. In addition, you're also getting new set of images!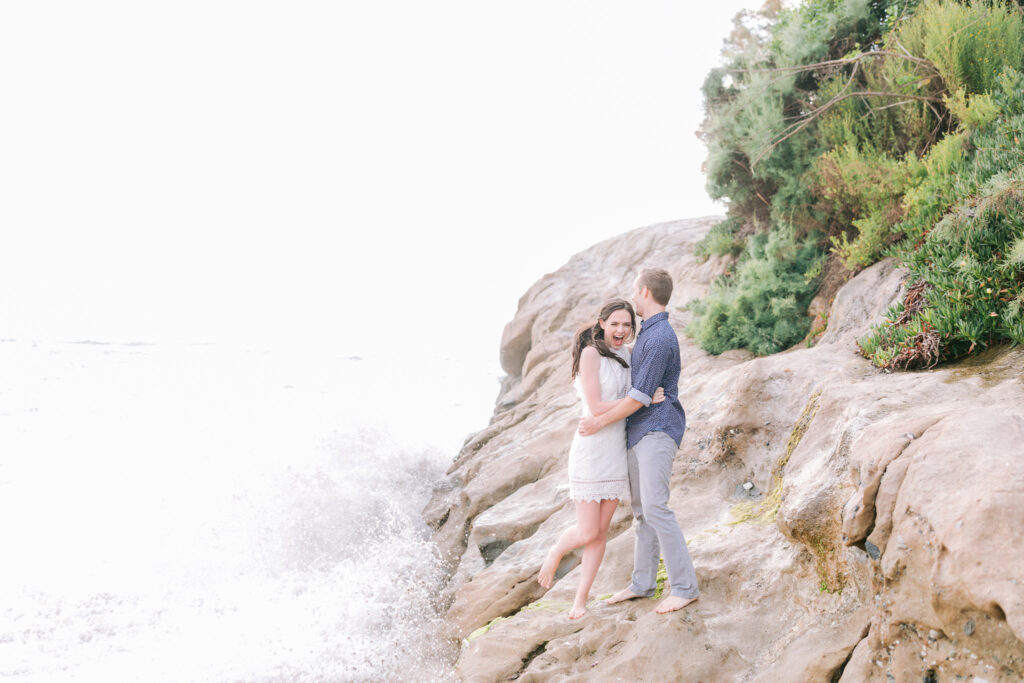 A Laguna Beach engagement session isn't complete without getting some water on yourself!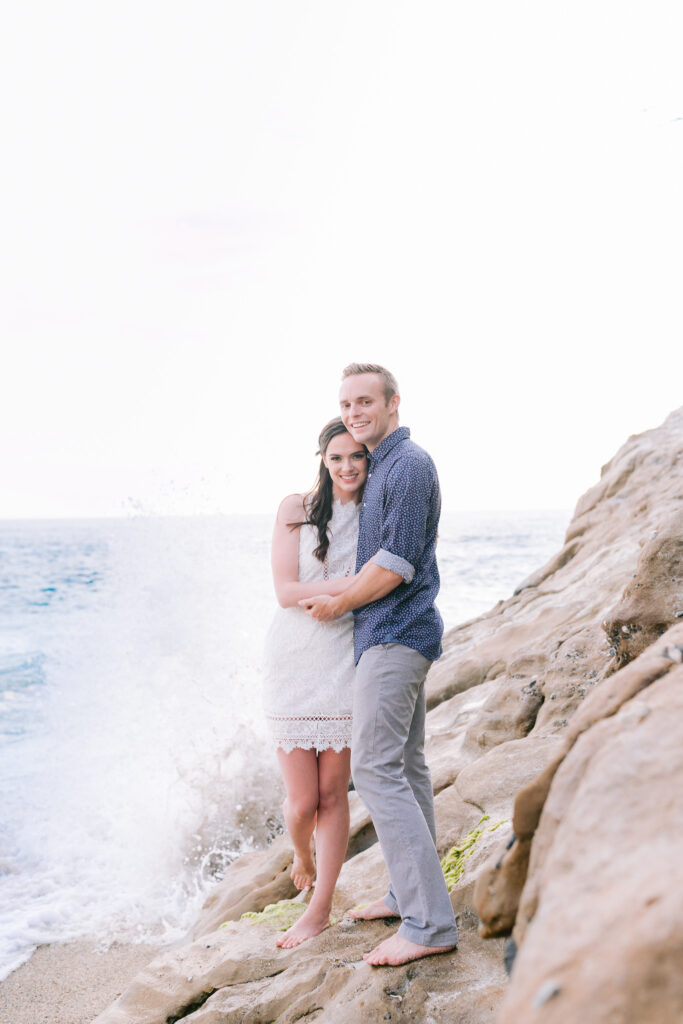 These cliffs in Laguna Beach are amazing! They're not too high to climb, but I always have the best waves and photographic reactions!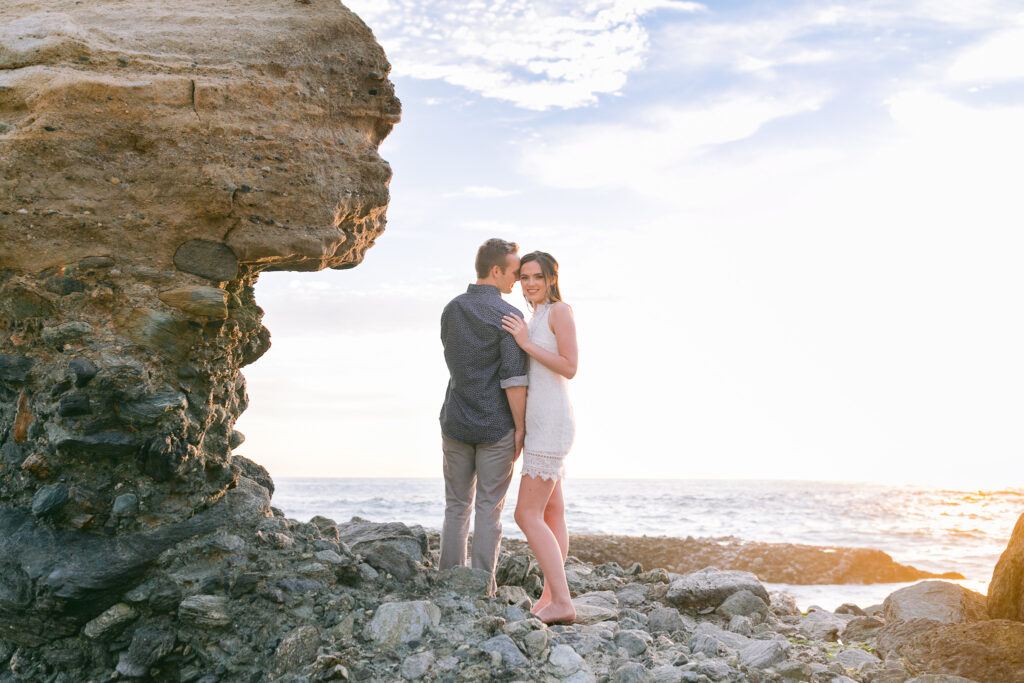 These are some of my favorite images, especially during golden hour. I can't wait for their wedding day, even though it seems so much farther now.