Vicky and I are friends since our high school days and she texted me one day and told me that she didn't like the photos she received from their previous photographer. So when they were in town for Thanksgiving, I immediately knew I wanted to shoot their engagement session as an early Christmas present.
Interestingly, Vicky and Ted brought along Vicky's entire family - her mom, dad, two sisters, and her brother. What a sweet family, and I love how involved and excited they were for Vicky and Ted's upcoming desert destination wedding in New Mexico!
We opted to shoot near the San Clemente pier (San Clemente trail) on an early post-Thanksgiving day. Vicky and Ted were so disappointed when we drove up to the pier. The sky was so cloudy and foggy! This was not what they wanted at all for a sunny beach location like San Clemente. They wanted to reschedule and I knew I had to make them see what I see.

I love overcast days like this in California! It rarely happens, so I was super stoked to shoot their engagement session and a chance to practice with a cloudy day lighting.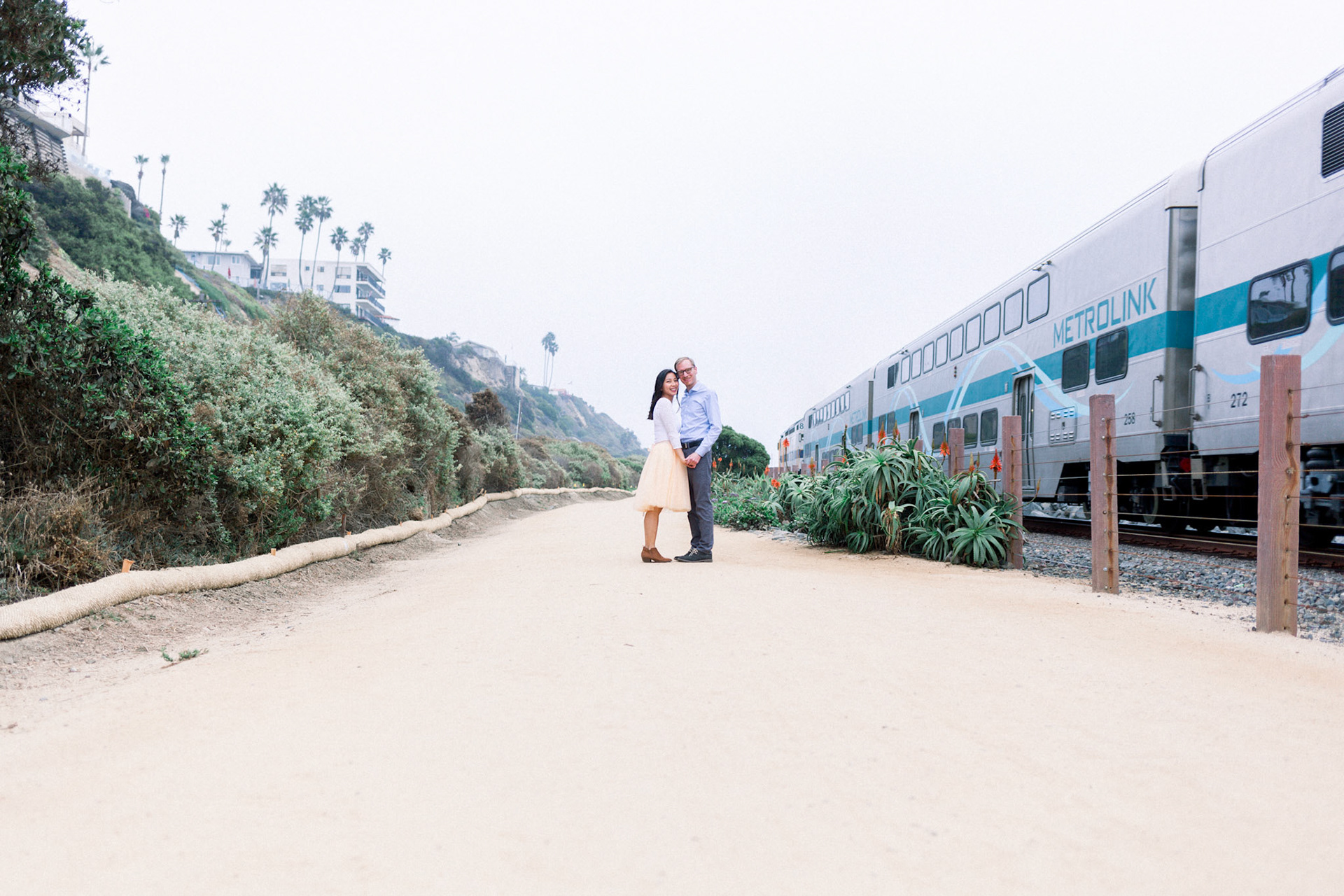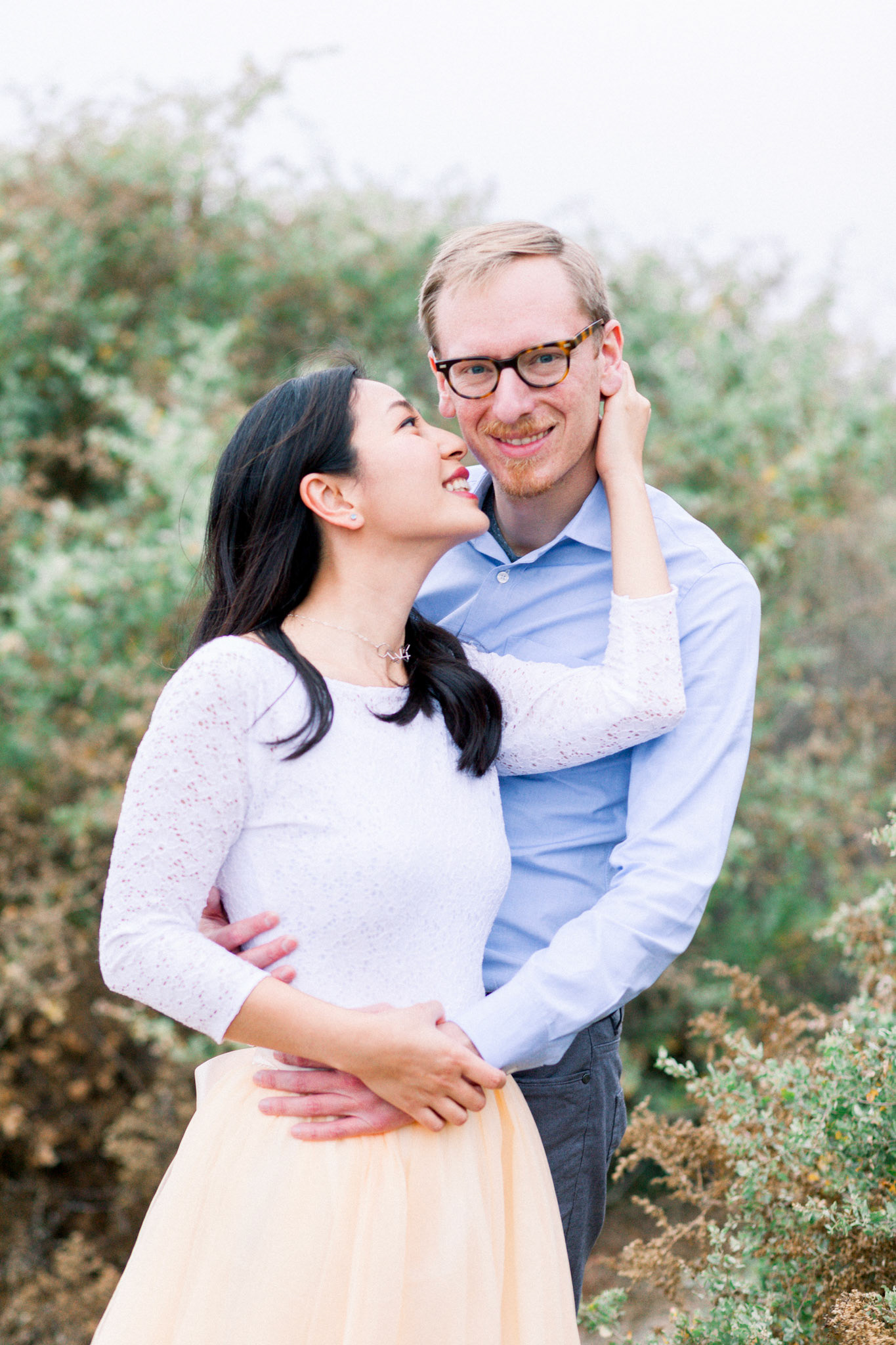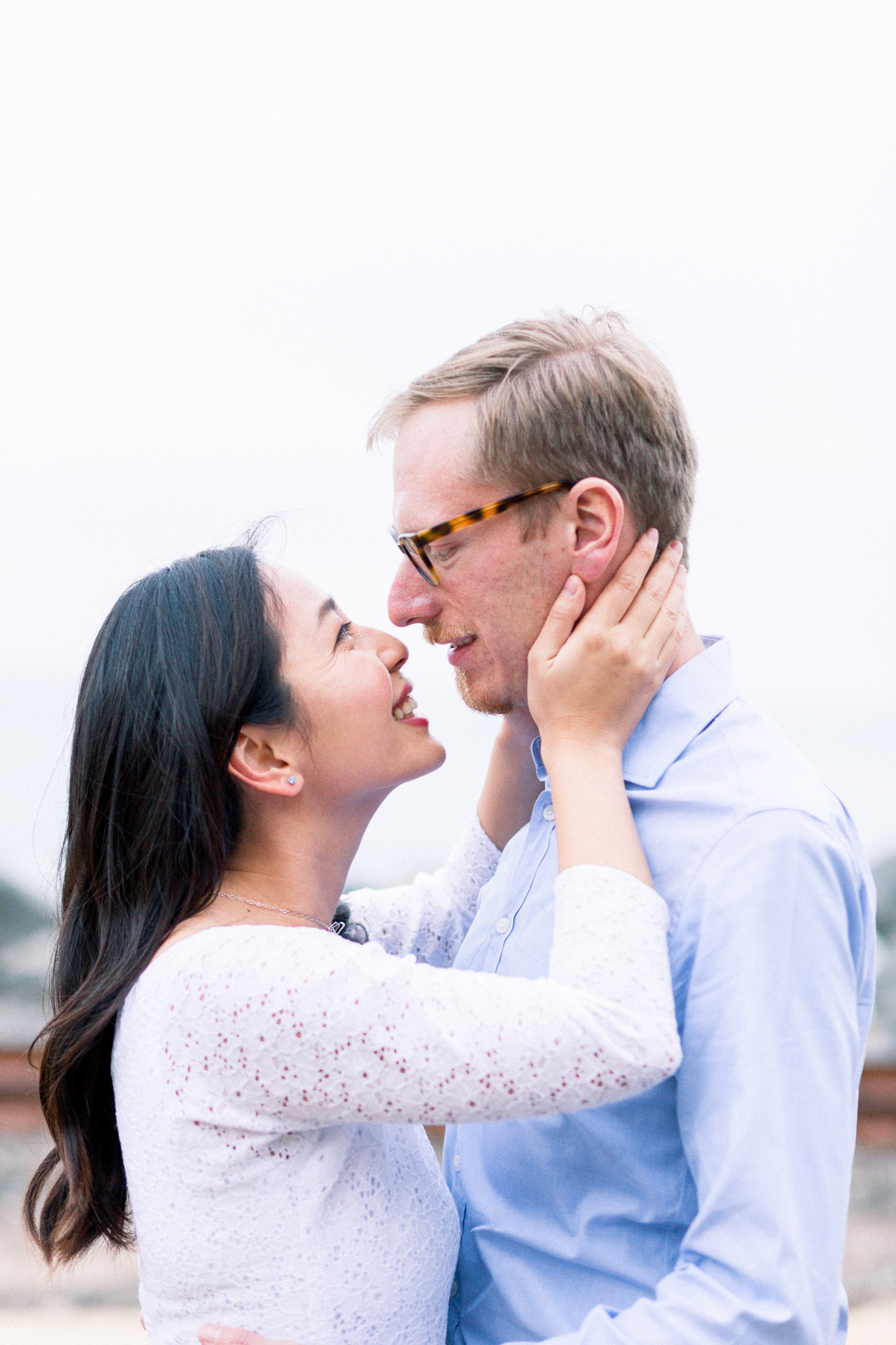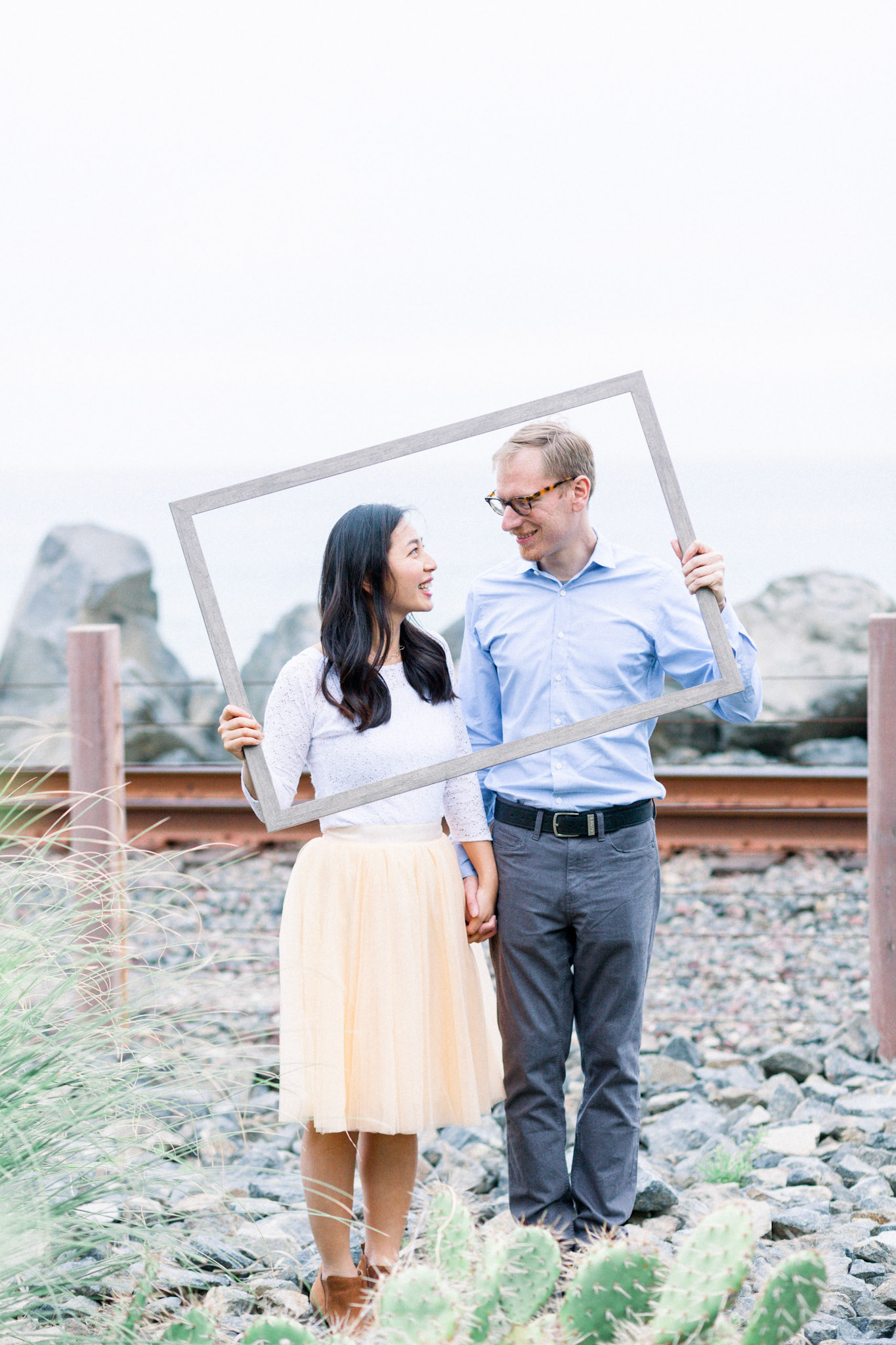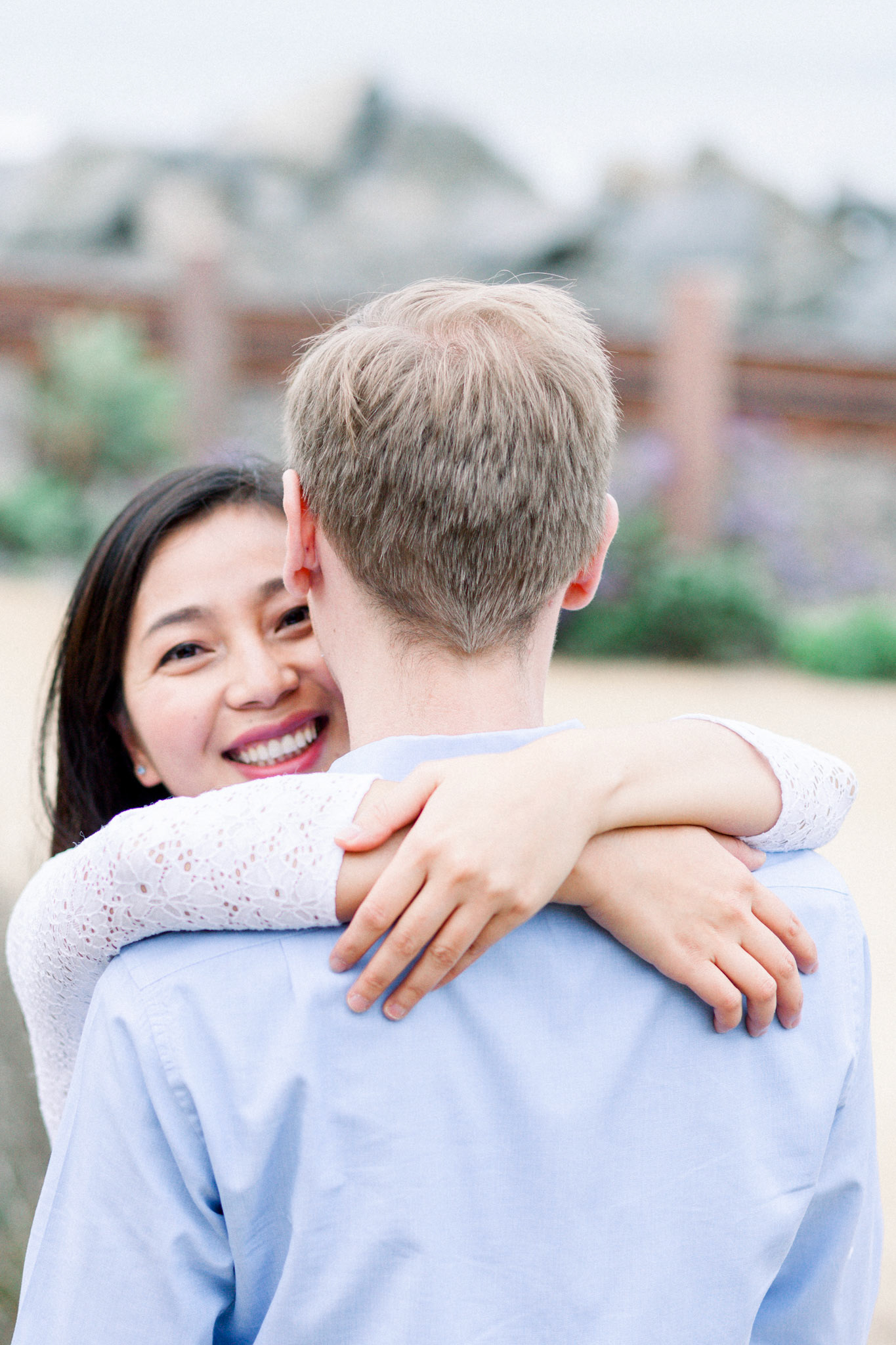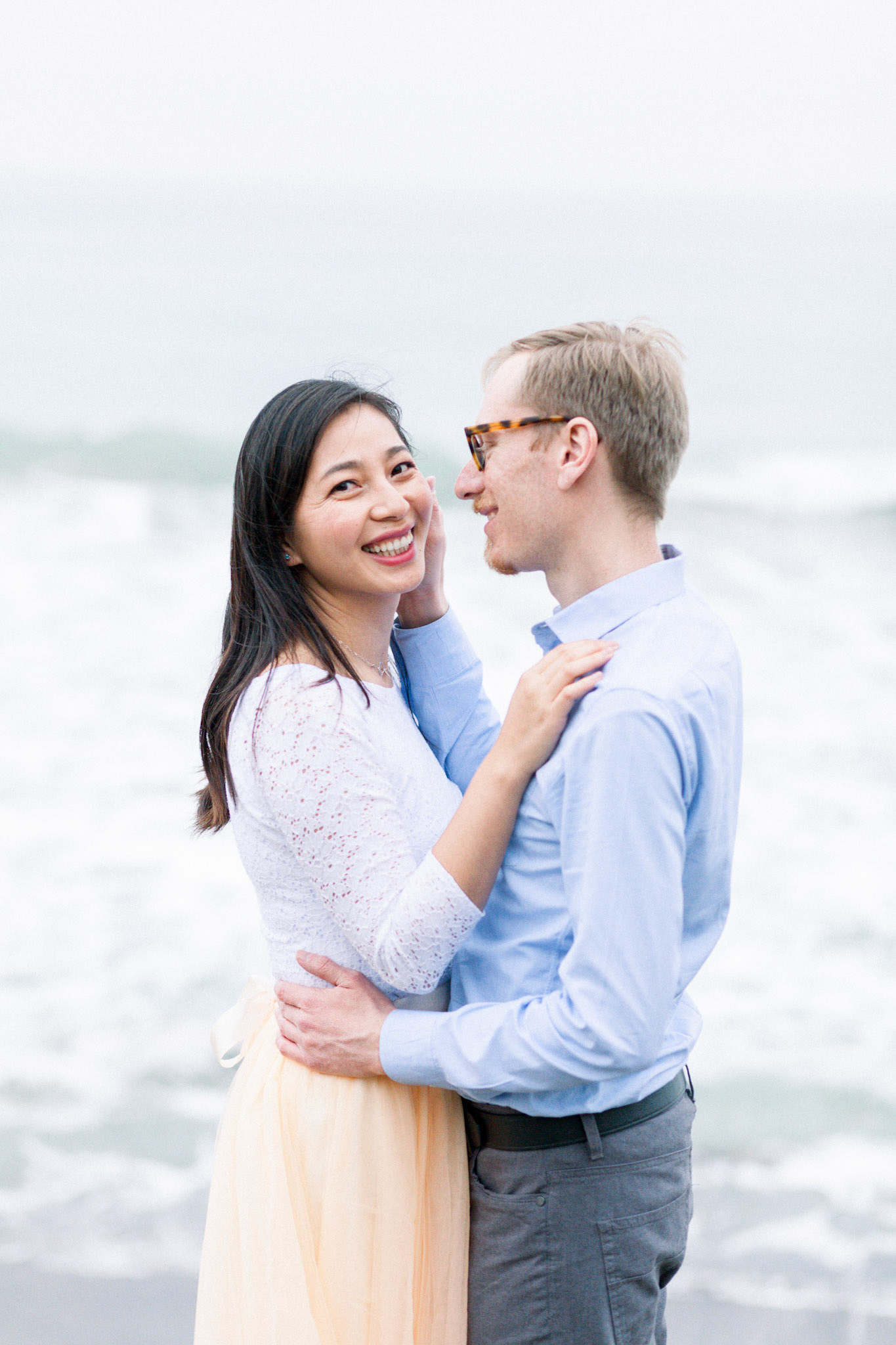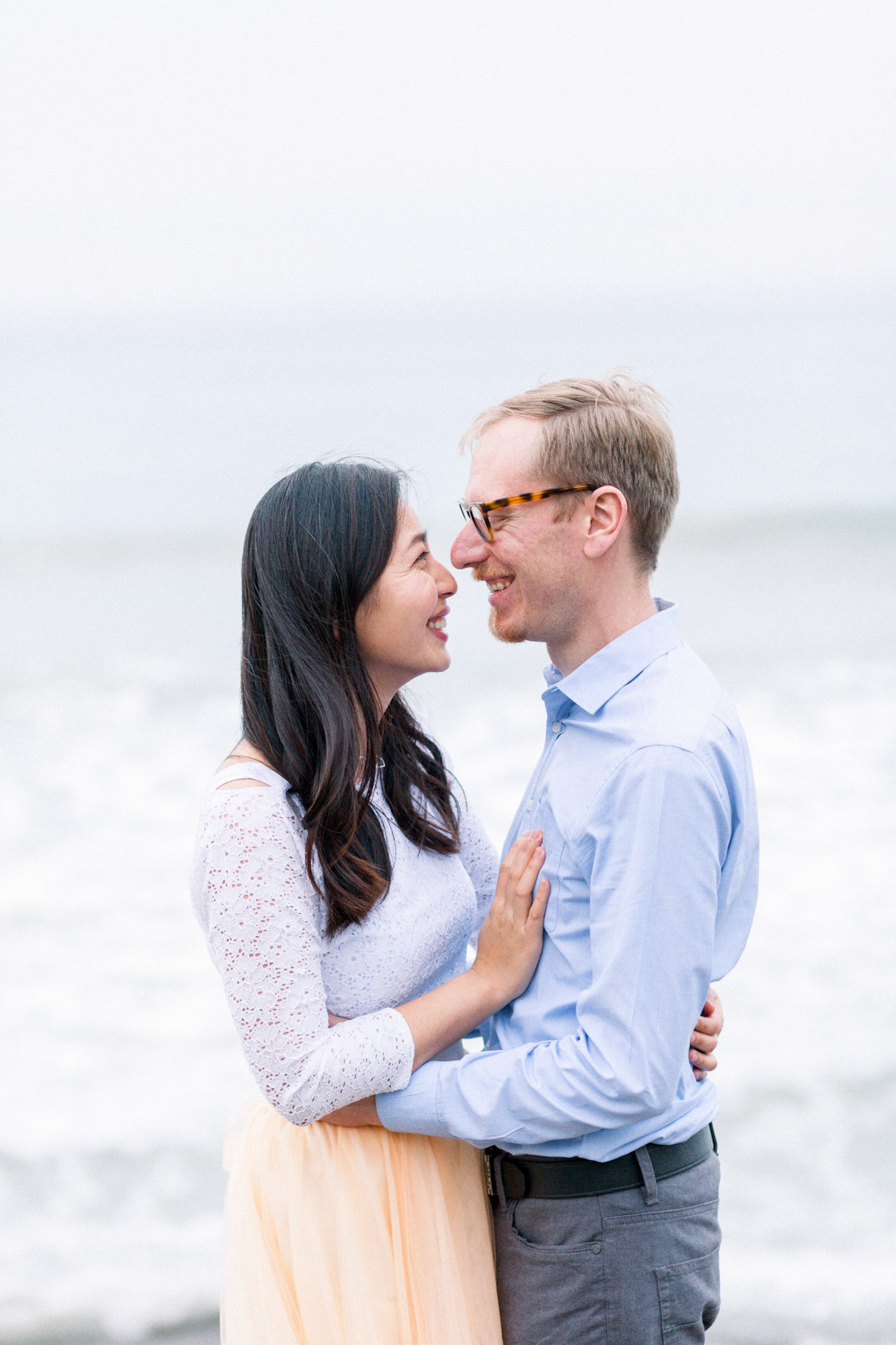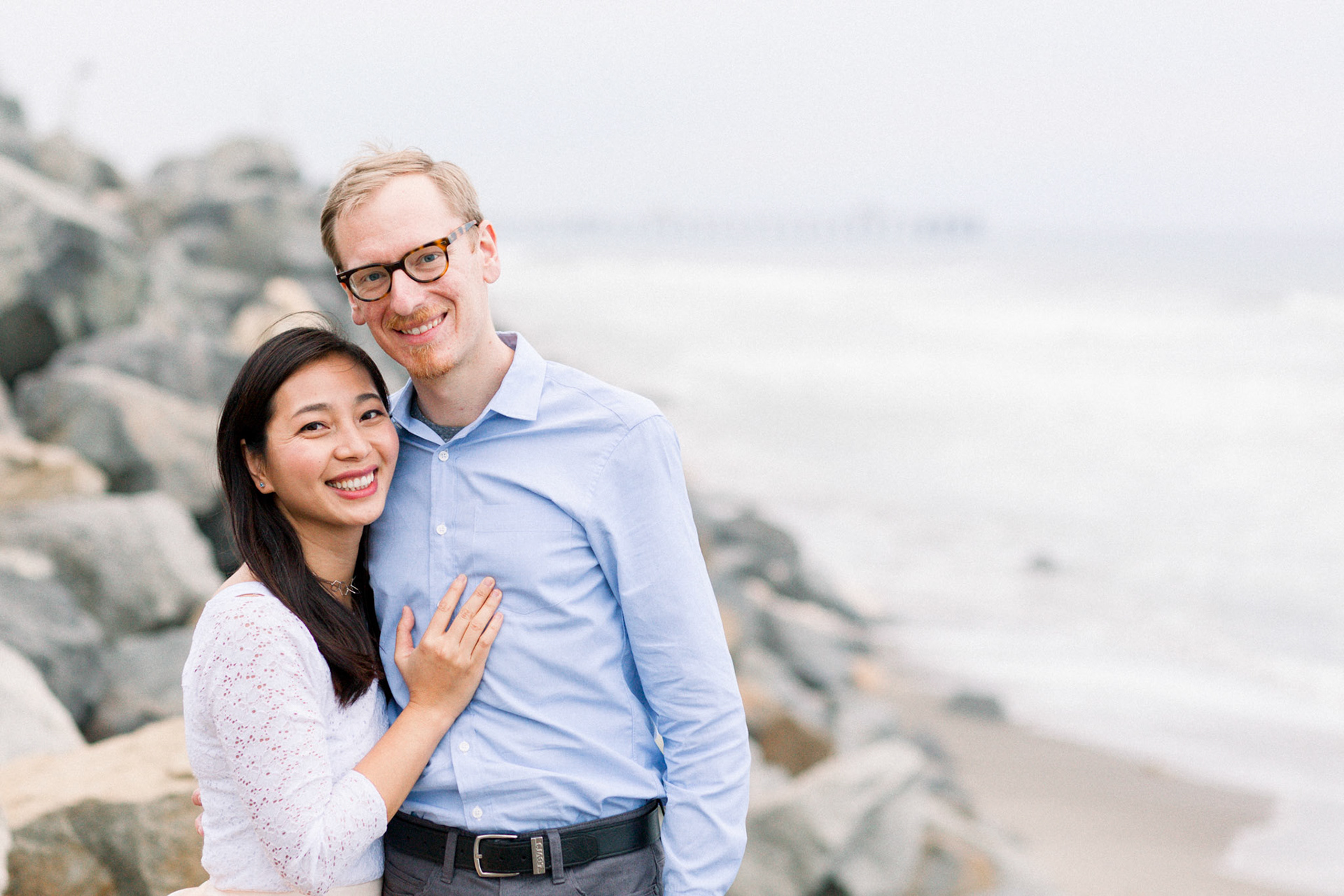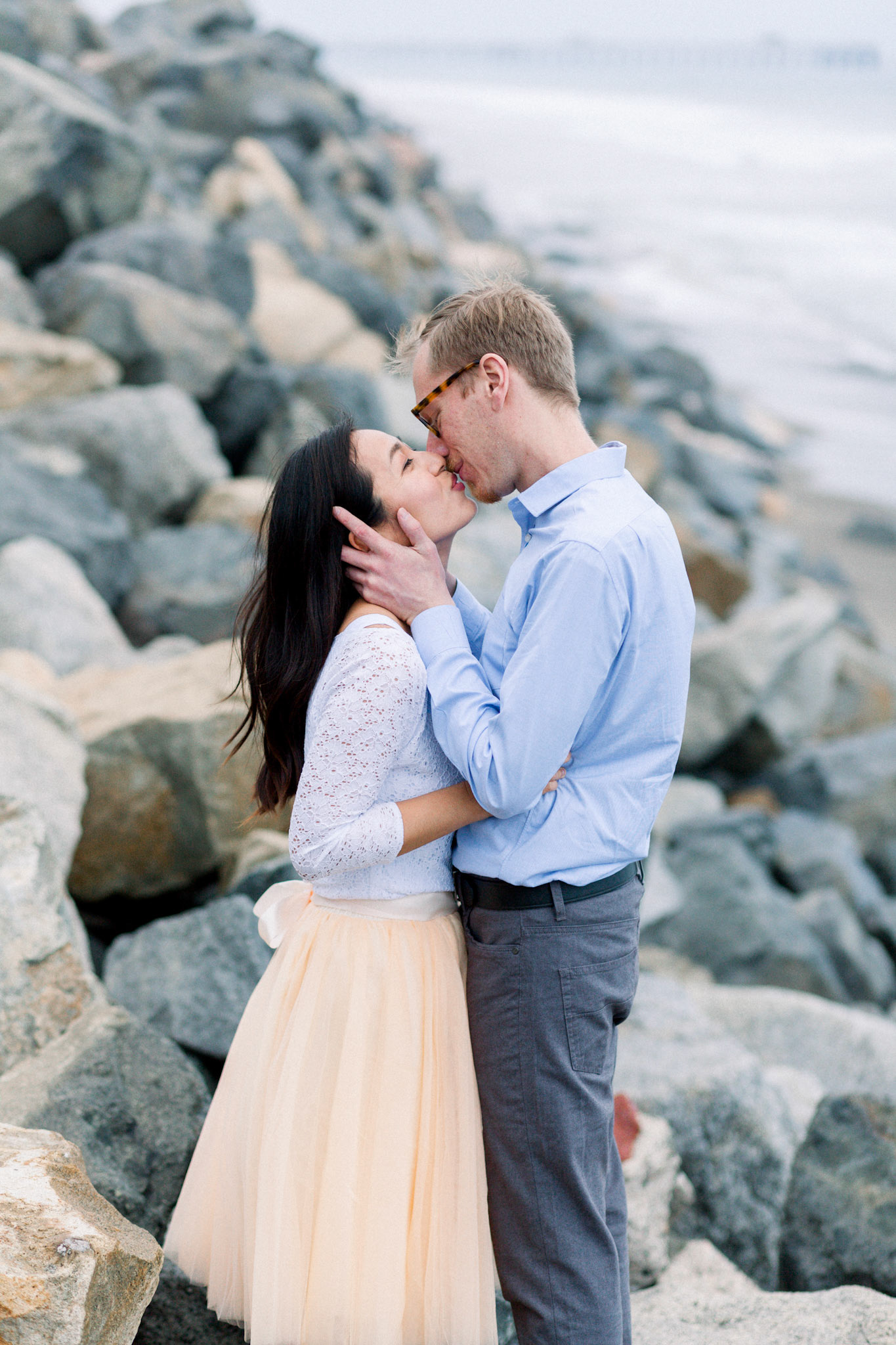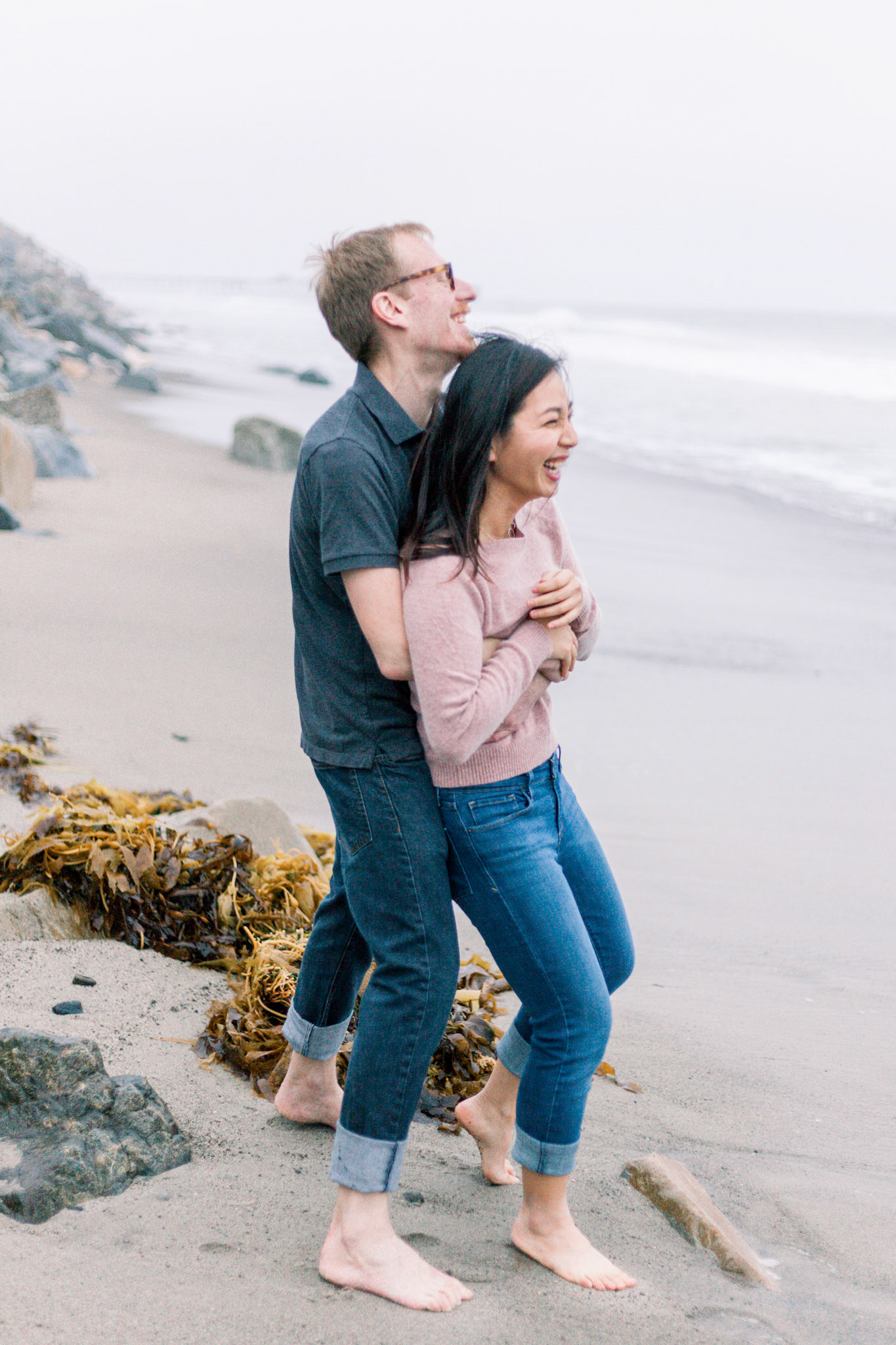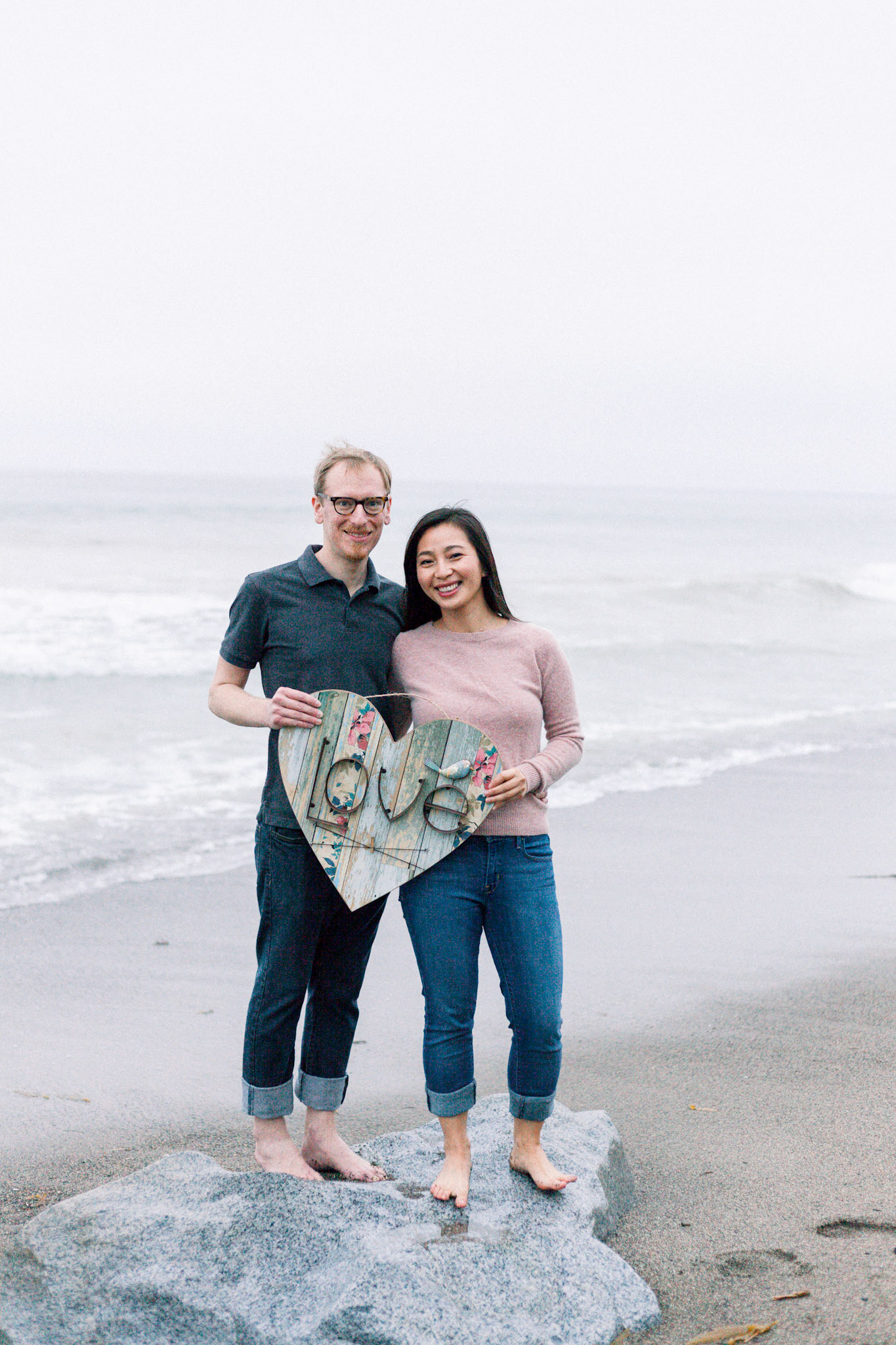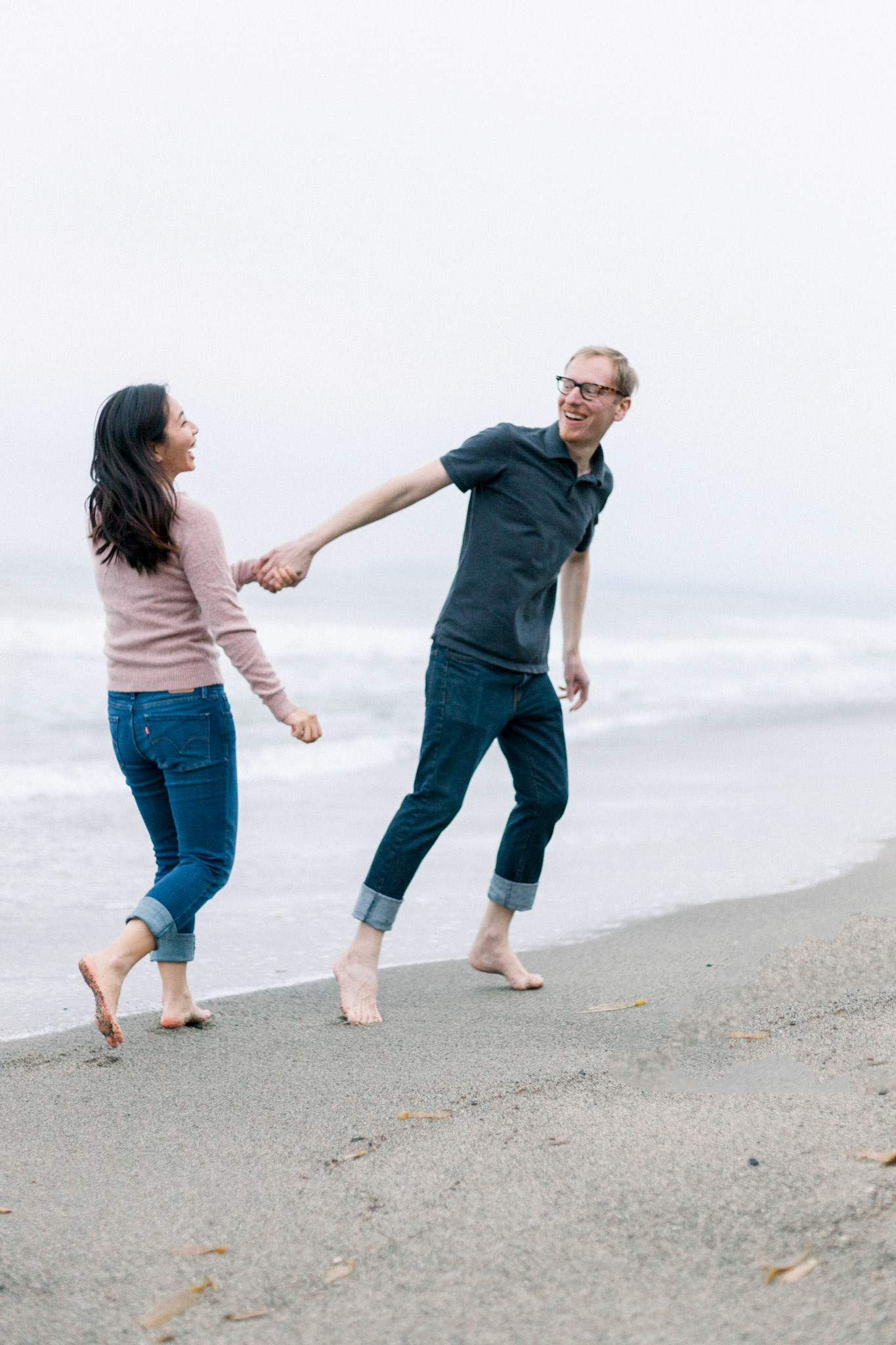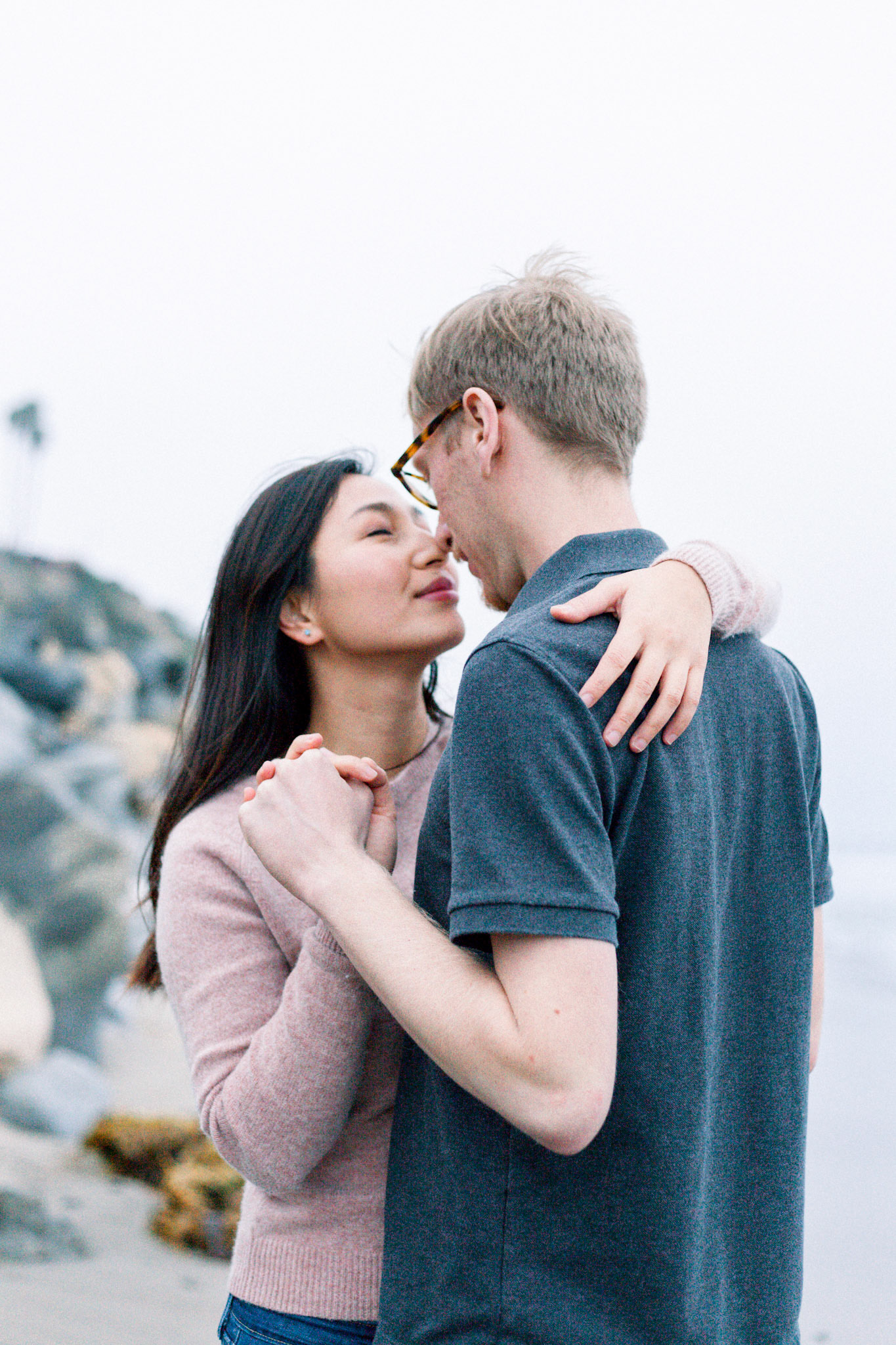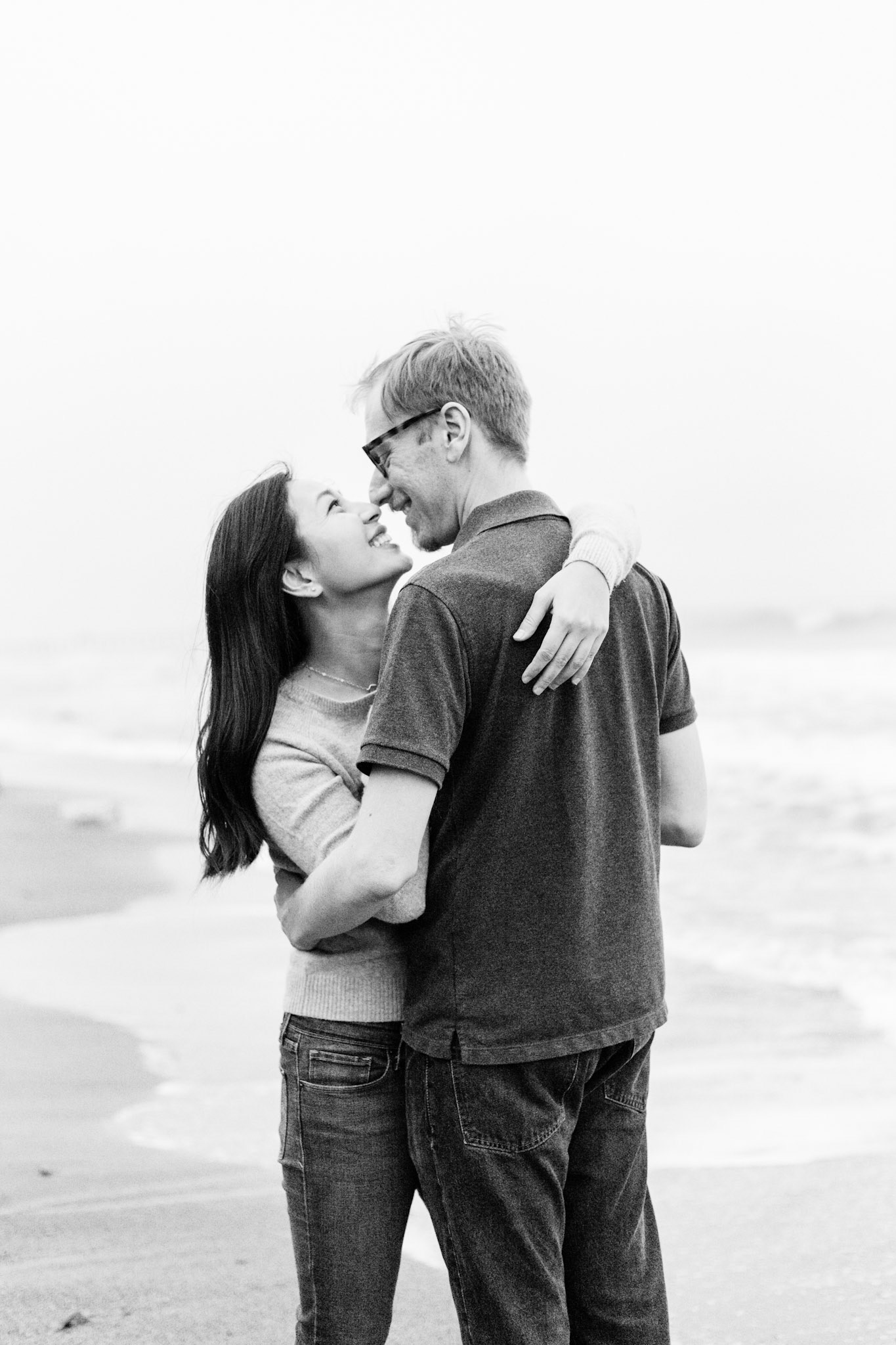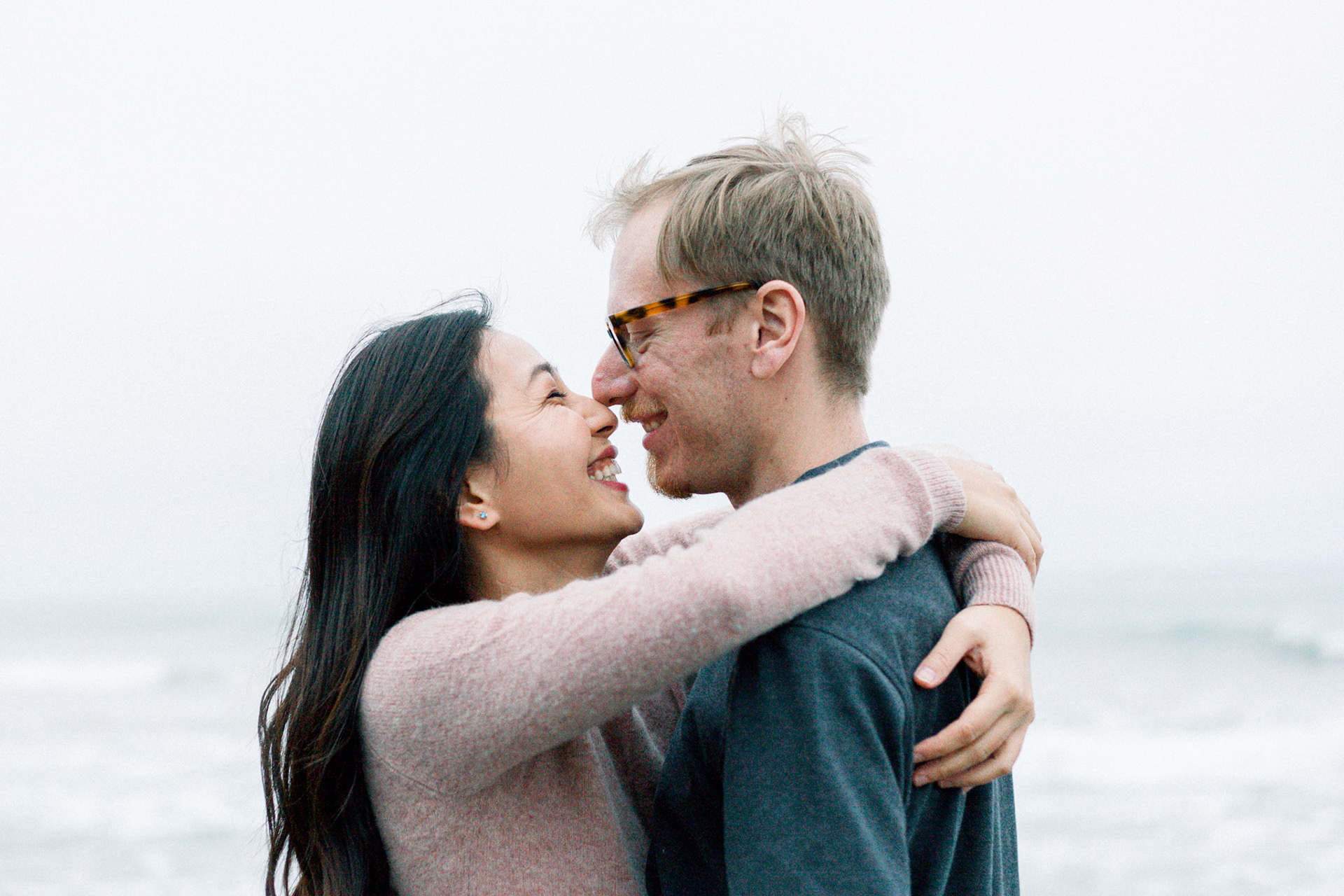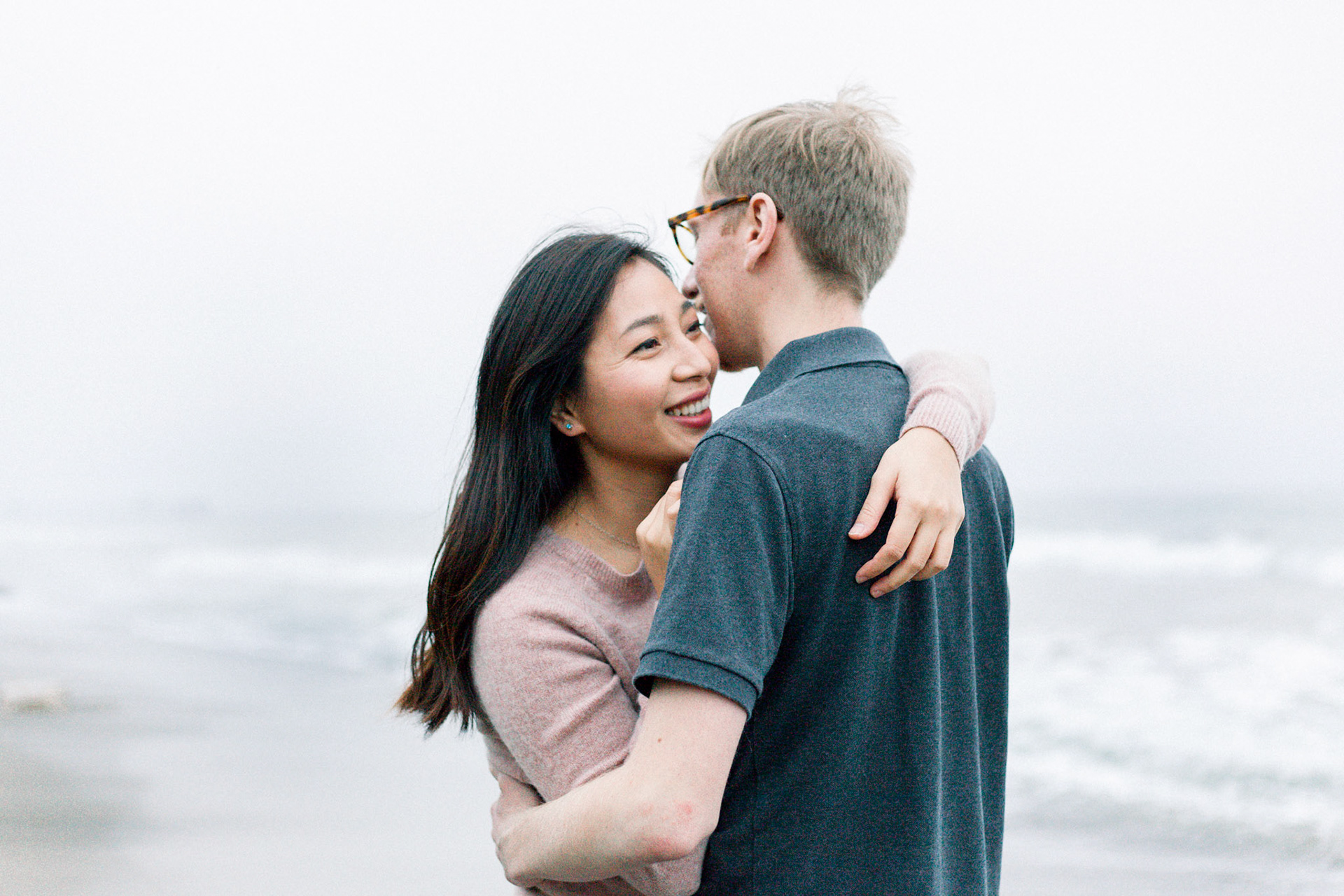 I know you can't see the beach, but how gorgeous was this? I couldn't have asked for a better day.