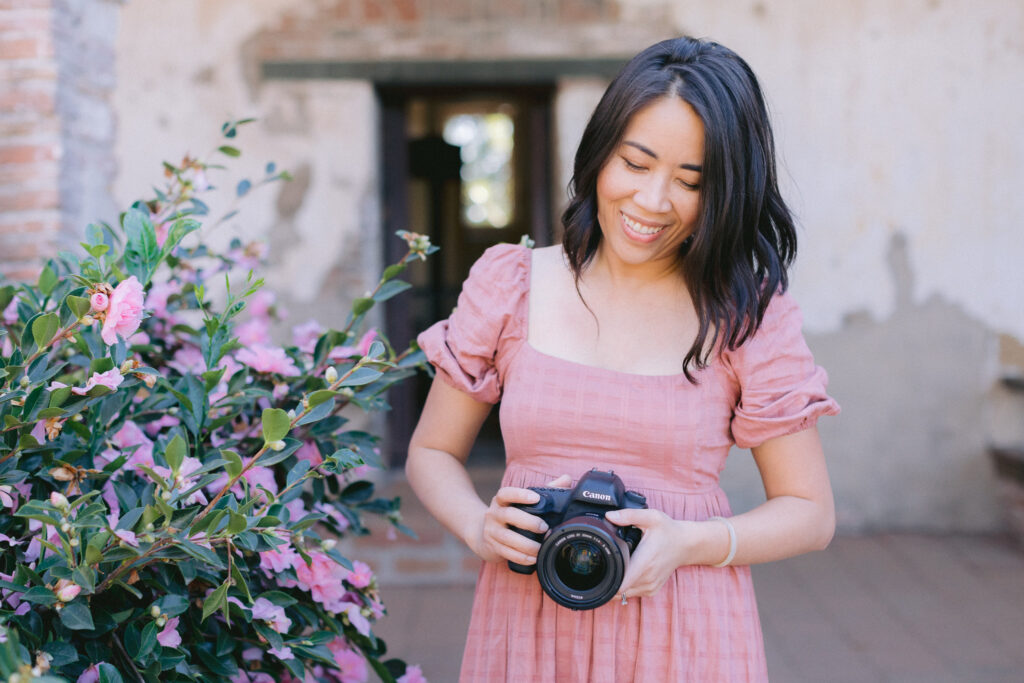 I'm an Orange County photographer, board-game geek, crazy plant lady, and am constantly covered in dog fur. Photography is my passion, and I believe that passion is the fuel and focus for most things in life. I'm also married to my best friend of 12 years (and counting) and loving our sunny SoCal lives with our rescue dog and toddler.
Since going through the wedding planning process myself recently, I feel you. I know it's an overwhelming and stressful time, mixed with excitement—and I want to help you navigate through this wedding planning journey. I want to not only be your photographer and capture your special moments, but also an ear for you to vent your wedding frustrations. Just let it out, and let it go!
"Some people are worth melting for."
Working with Cassy was so effortless. I absolutely love our wedding photos! They turned out beautifully. Cassy really worked with us on our vision and was so professional throughout the entire process. I highly recommend her photography services! She really knows her stuff and I enjoyed her personality a lot! 🙂
Everything truly happens for a reason. On the day of our wedding, she made us feel so comfortable, she made it so fun and it wasn't awkward at all. I'm so in love with all of our photos. I cried at my desk looking at all the photos. The way she captured the love and emotion of our special day was breathtaking. You truly cannot go wrong with Cassy! She's literally the best photographer!!!
We were so happy (and thrilled) to have Cassy as our photographer for our wedding. Her composition style is beautiful, the kind of stuff you'd see making Flickr's Explore section. It's hard to find a photographer with her creativity and building shots out of the environment so quickly and impromptu. She's prepared (check out her sample schedule she provides for your wedding day) and very friendly. For our next life milestones, we definitely look forward to hiring Cassy again.