Marissa and Mike went to the same high school, but had different group of friends. They reconnected after college through Facebook. I didn't even know people still use Facebook for that, but I guess I'm wrong. The two got married on top of a gorgeous hill at the Coto de Caza Country Club. I didn't know that this was a golf course wedding venue, but the staff did an amazing job with the decorations.
What's even more amazing was that Marissa's mom handmade her wedding dresses. She changed into a shorter blush dress for the reception and it took almost all of my willpower to not get more photos of these dresses. They're simply stunning!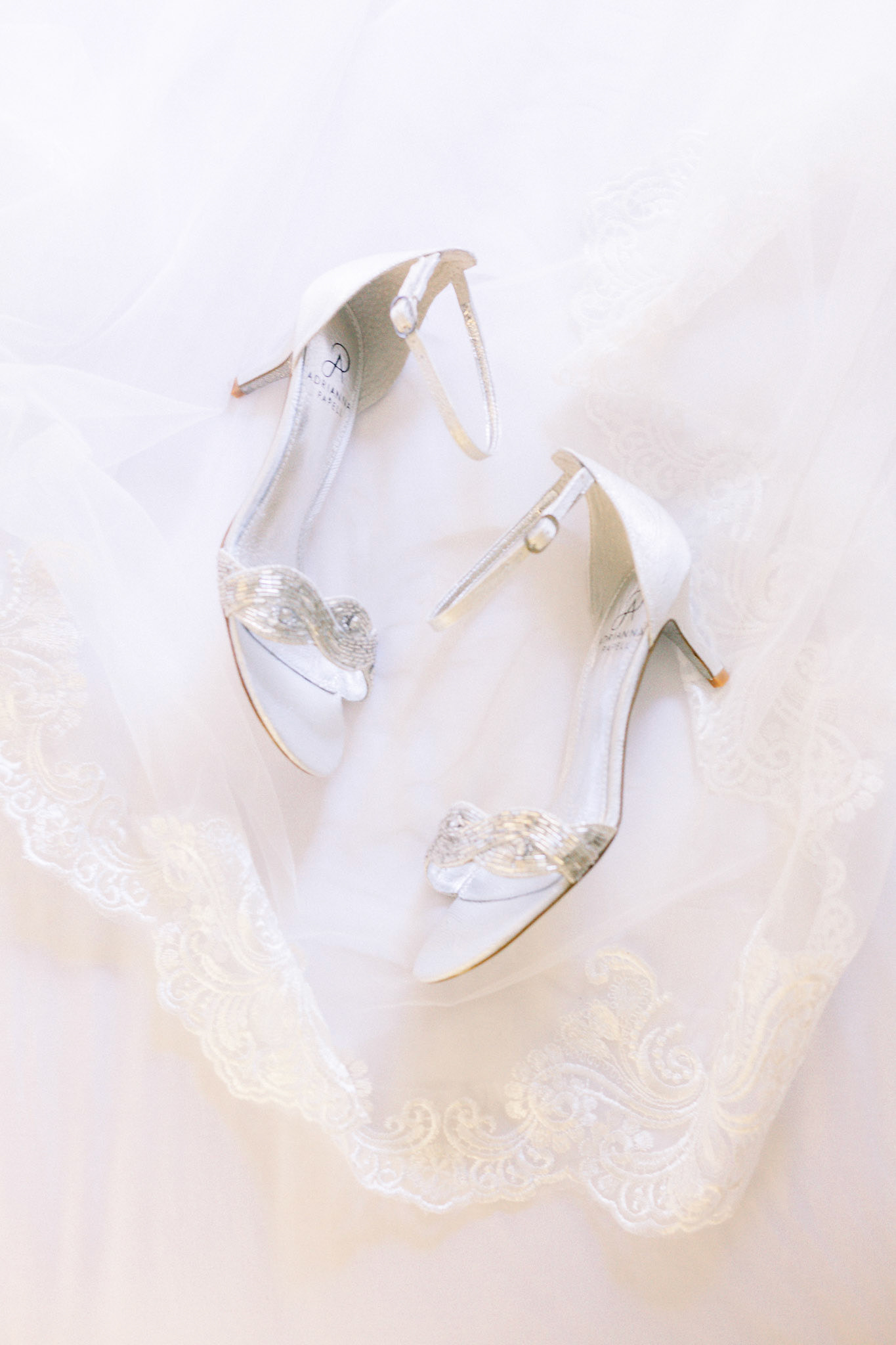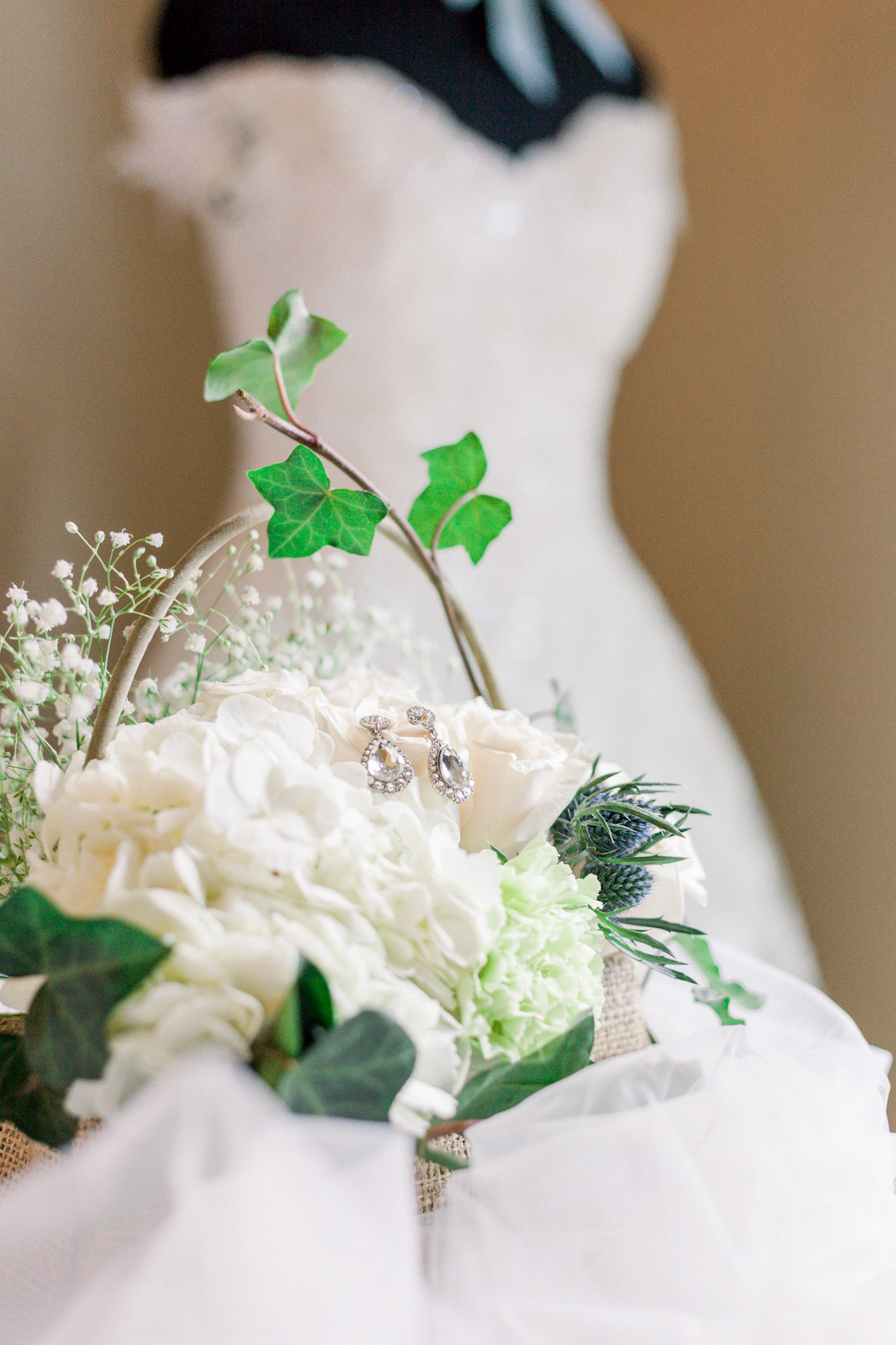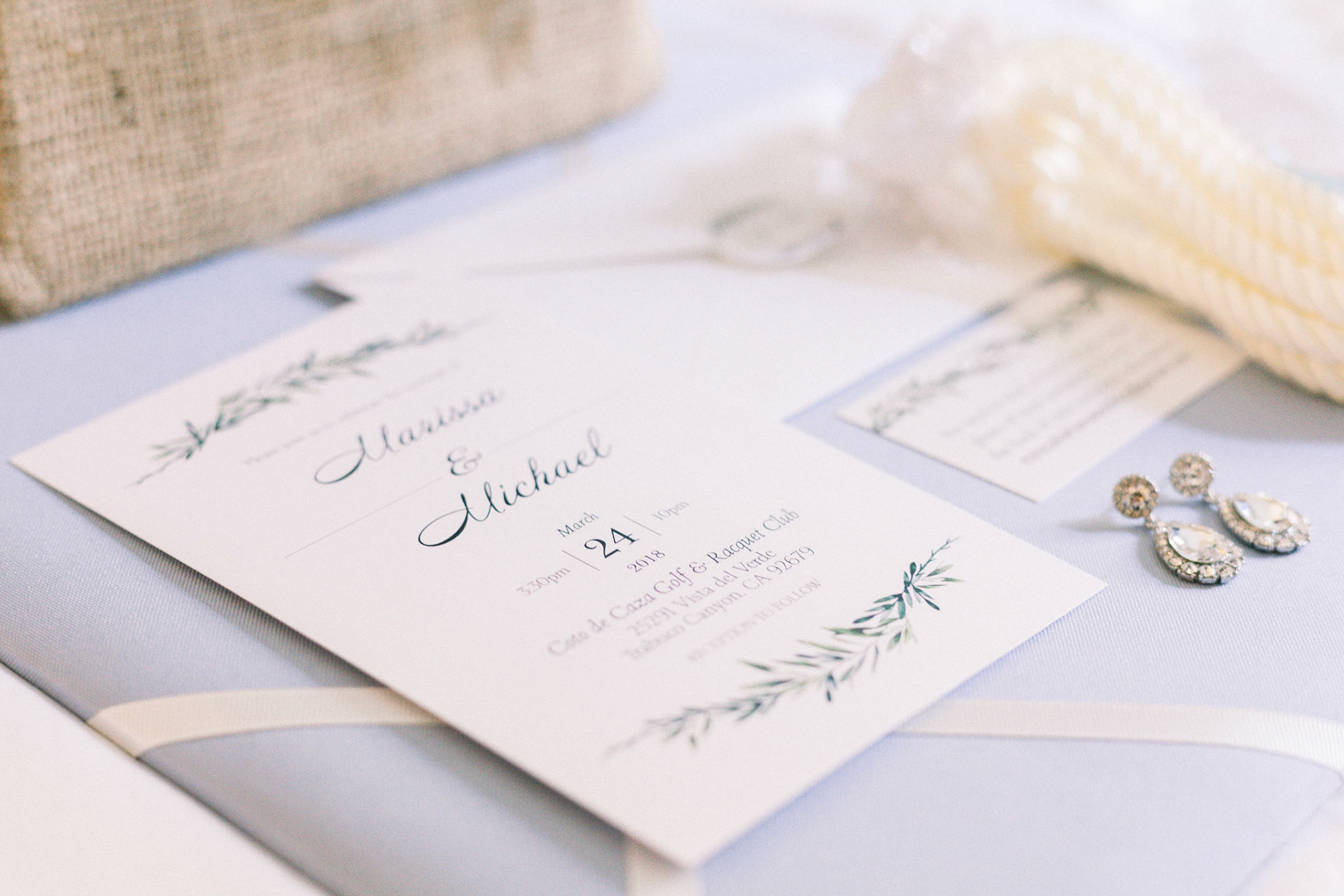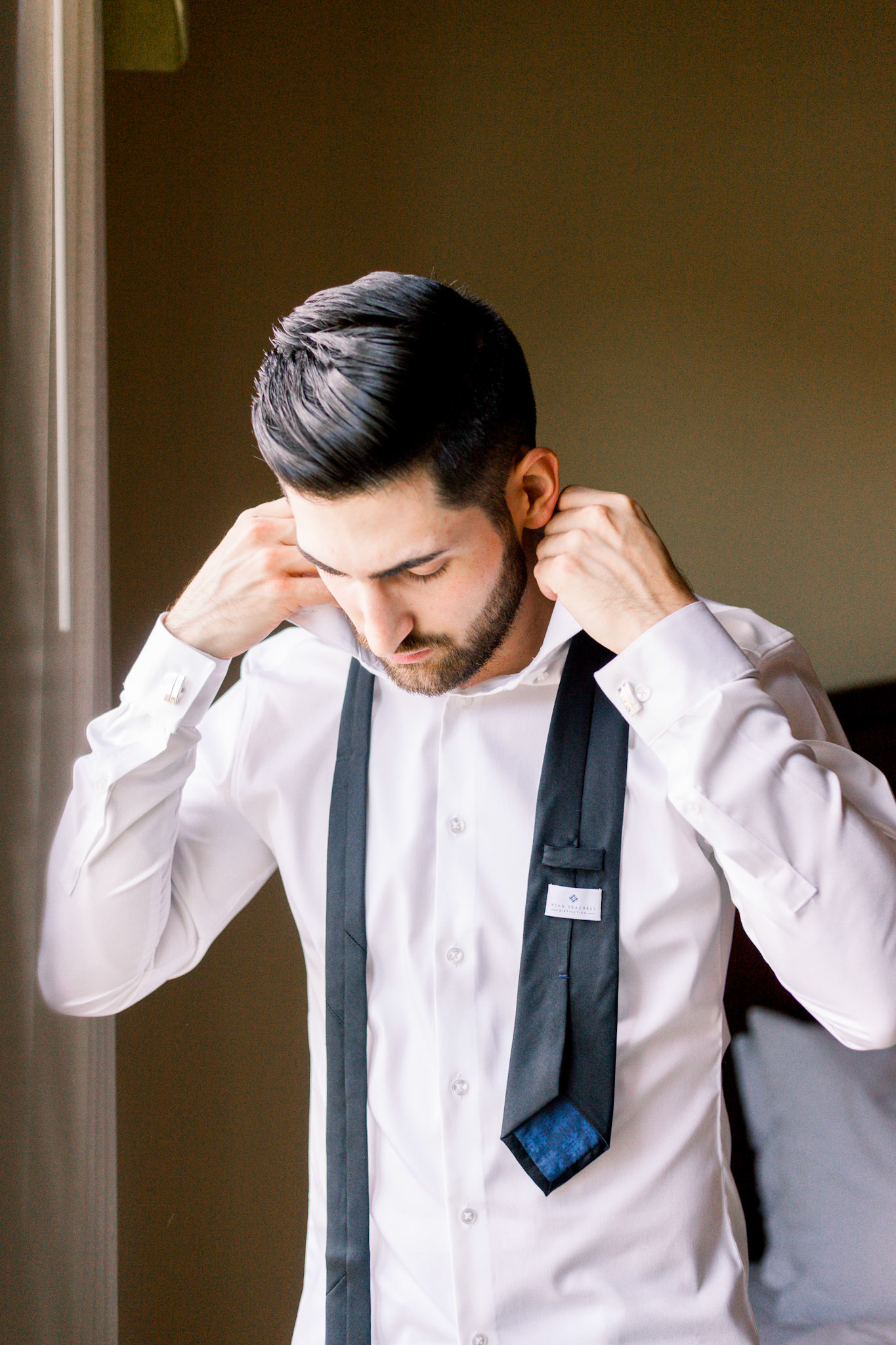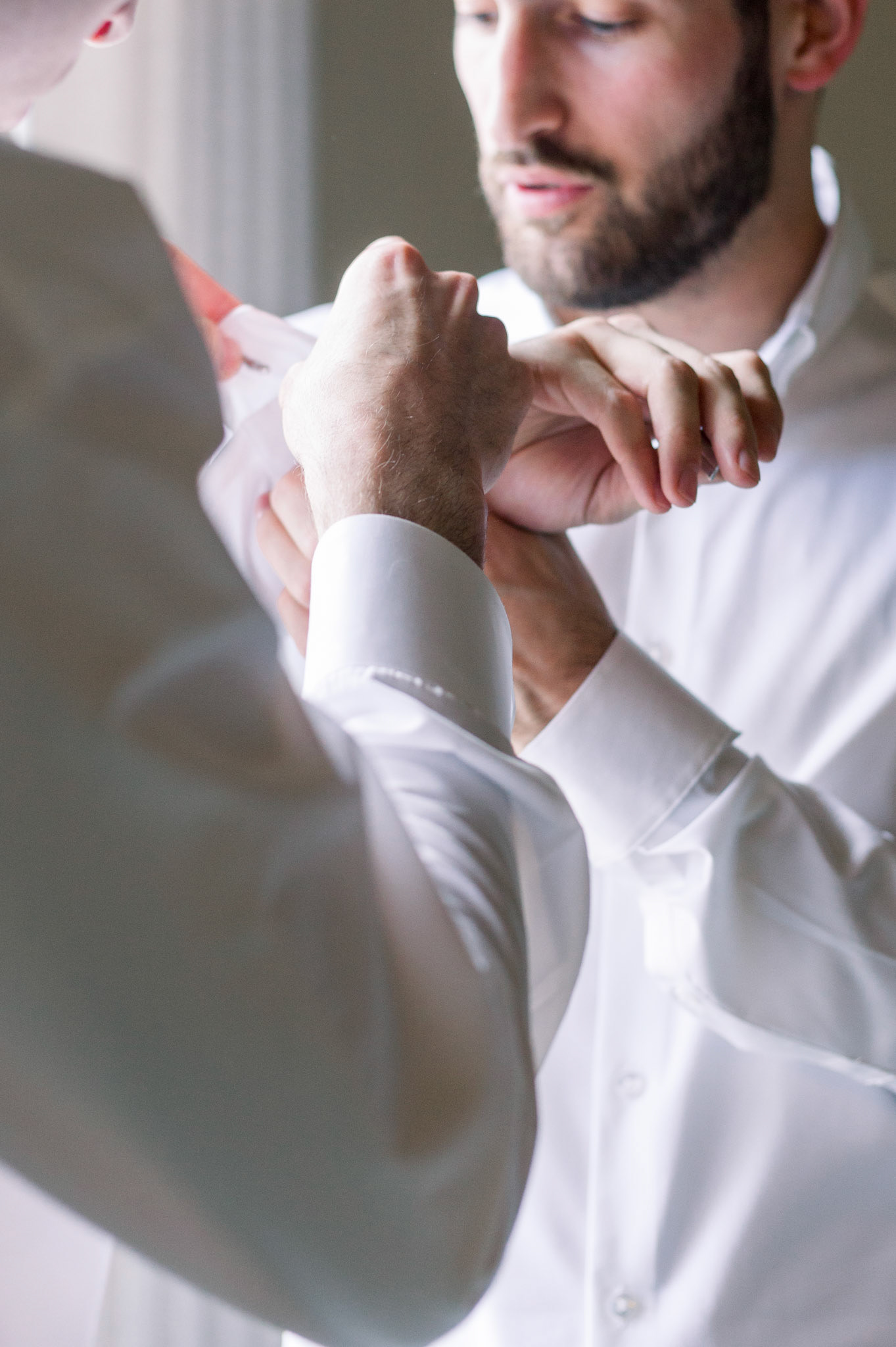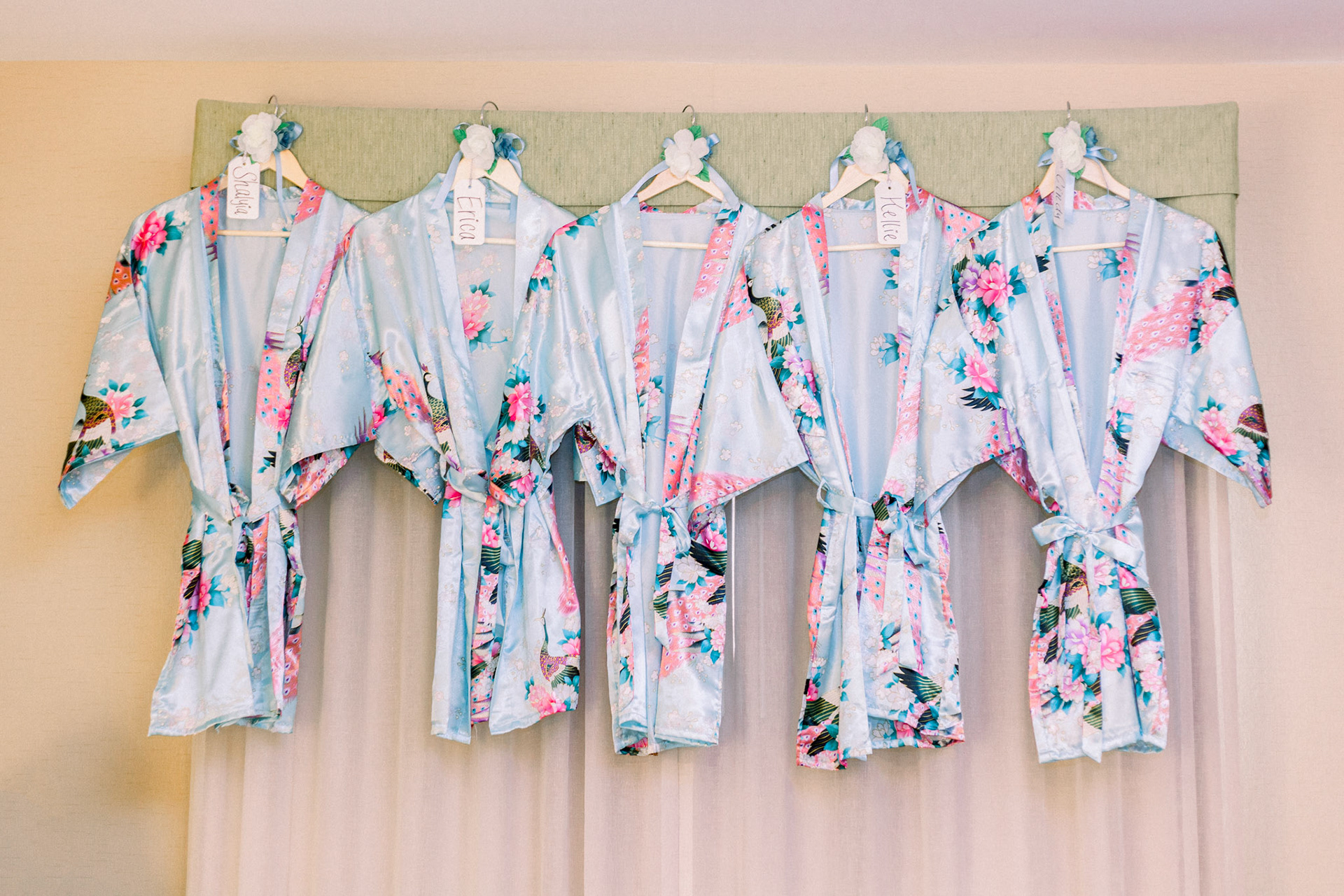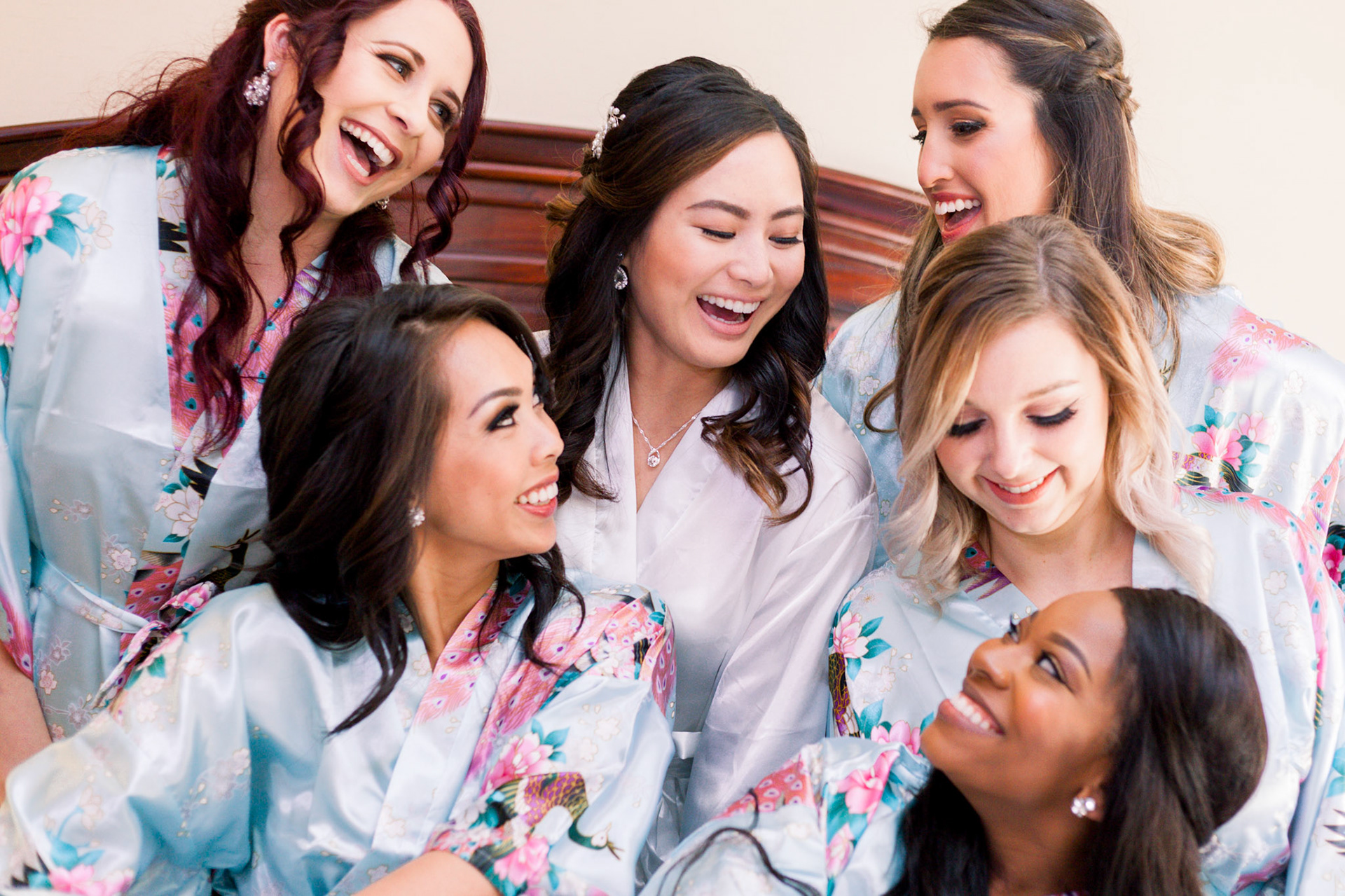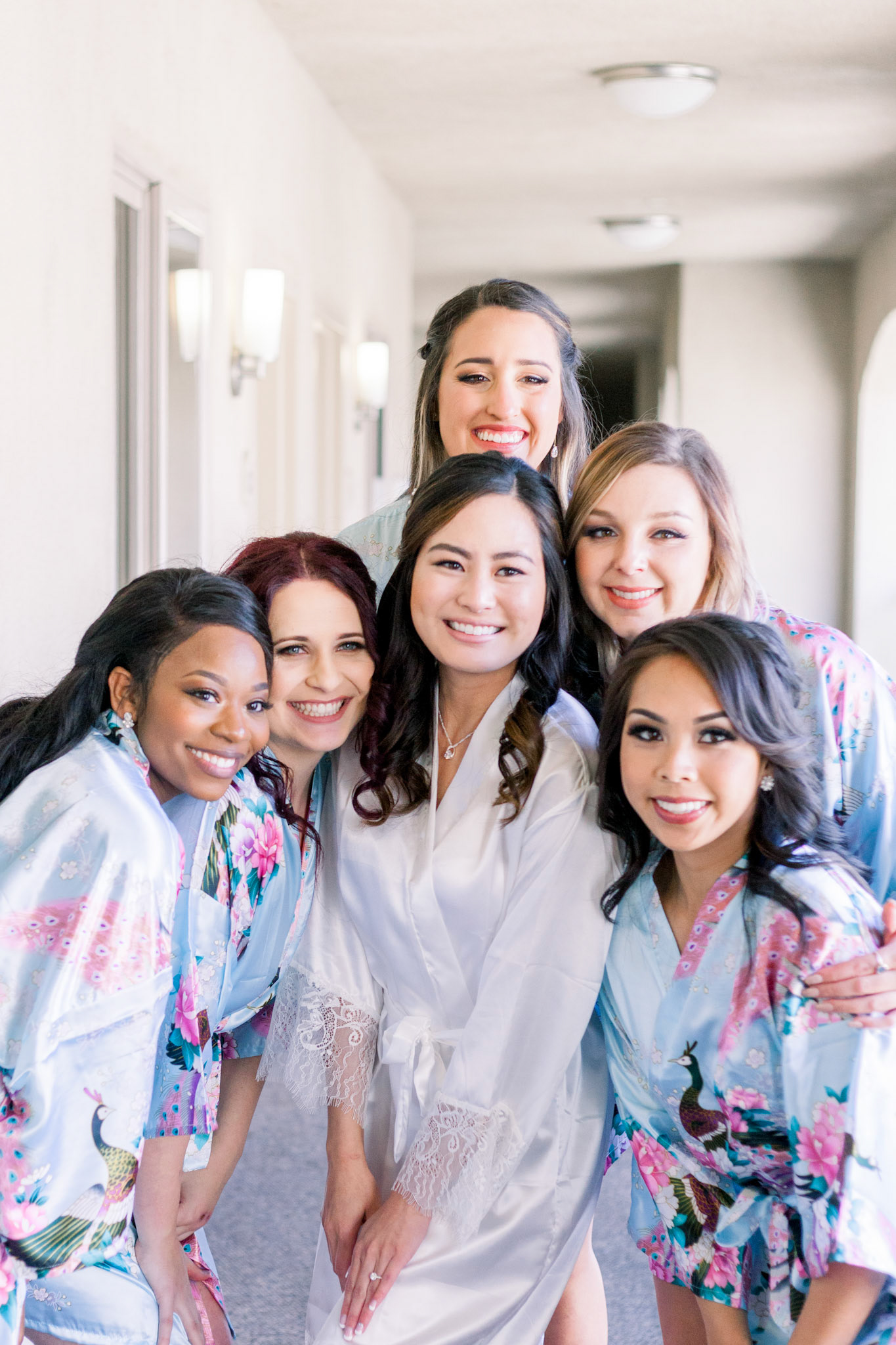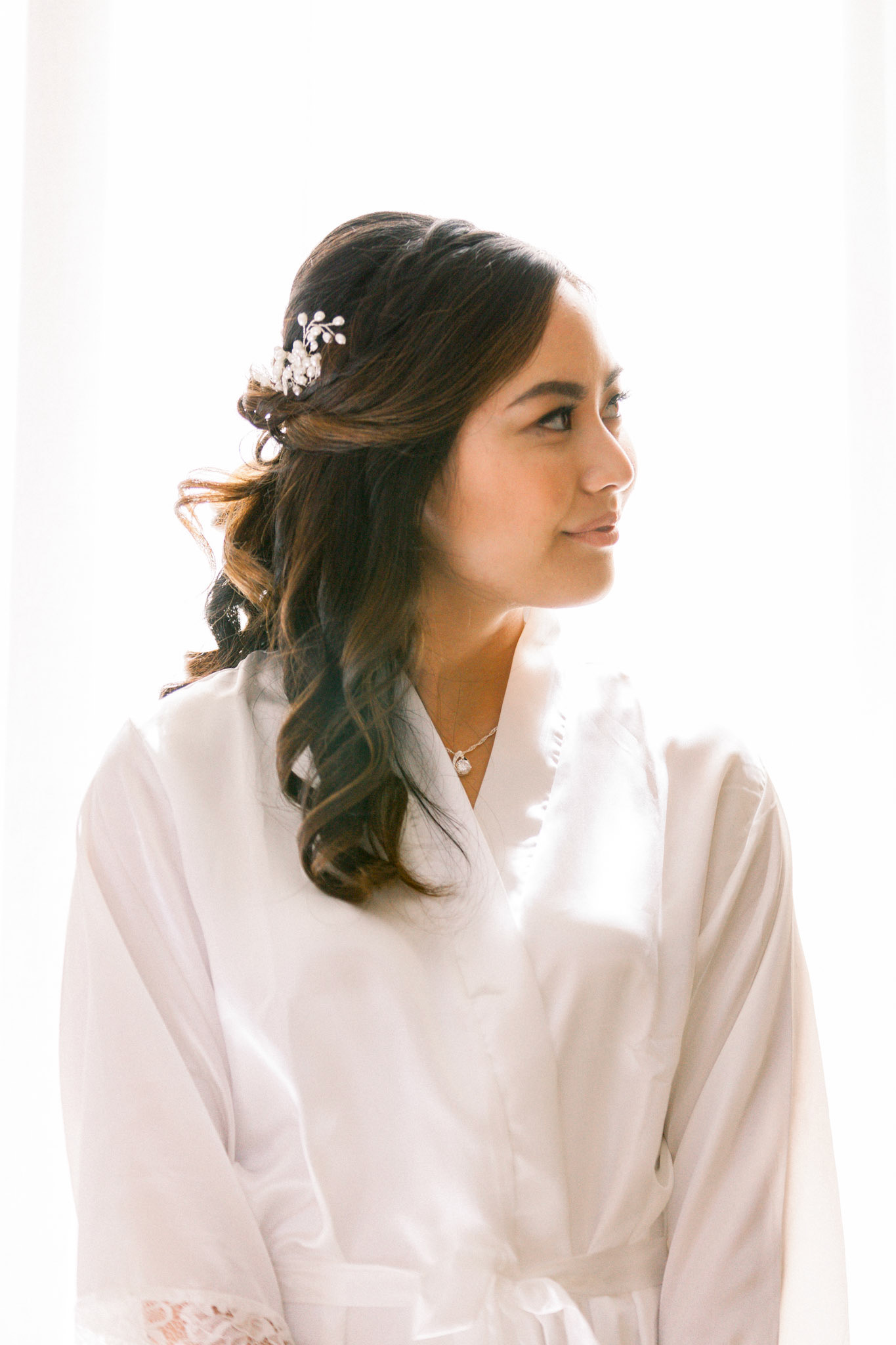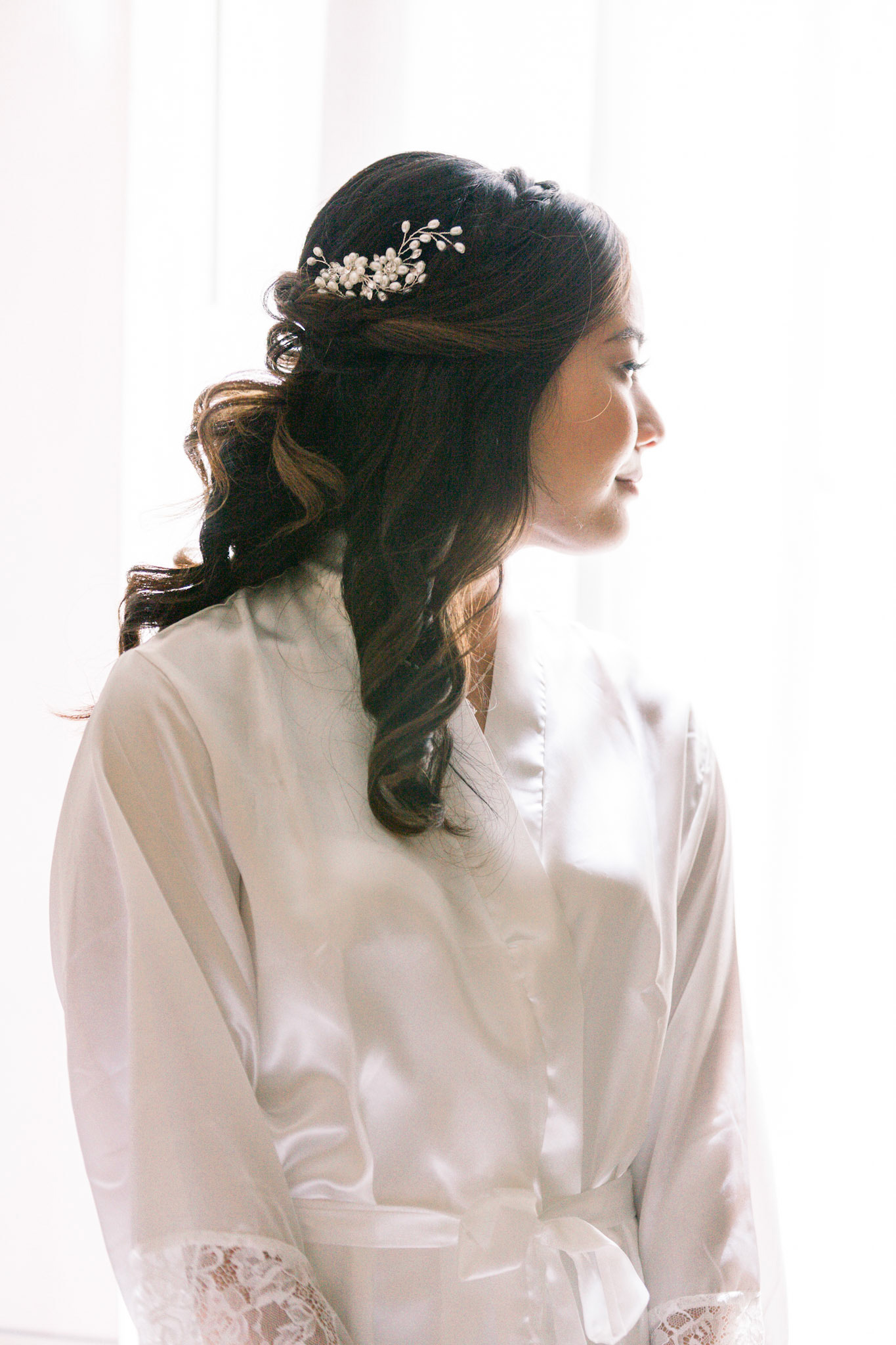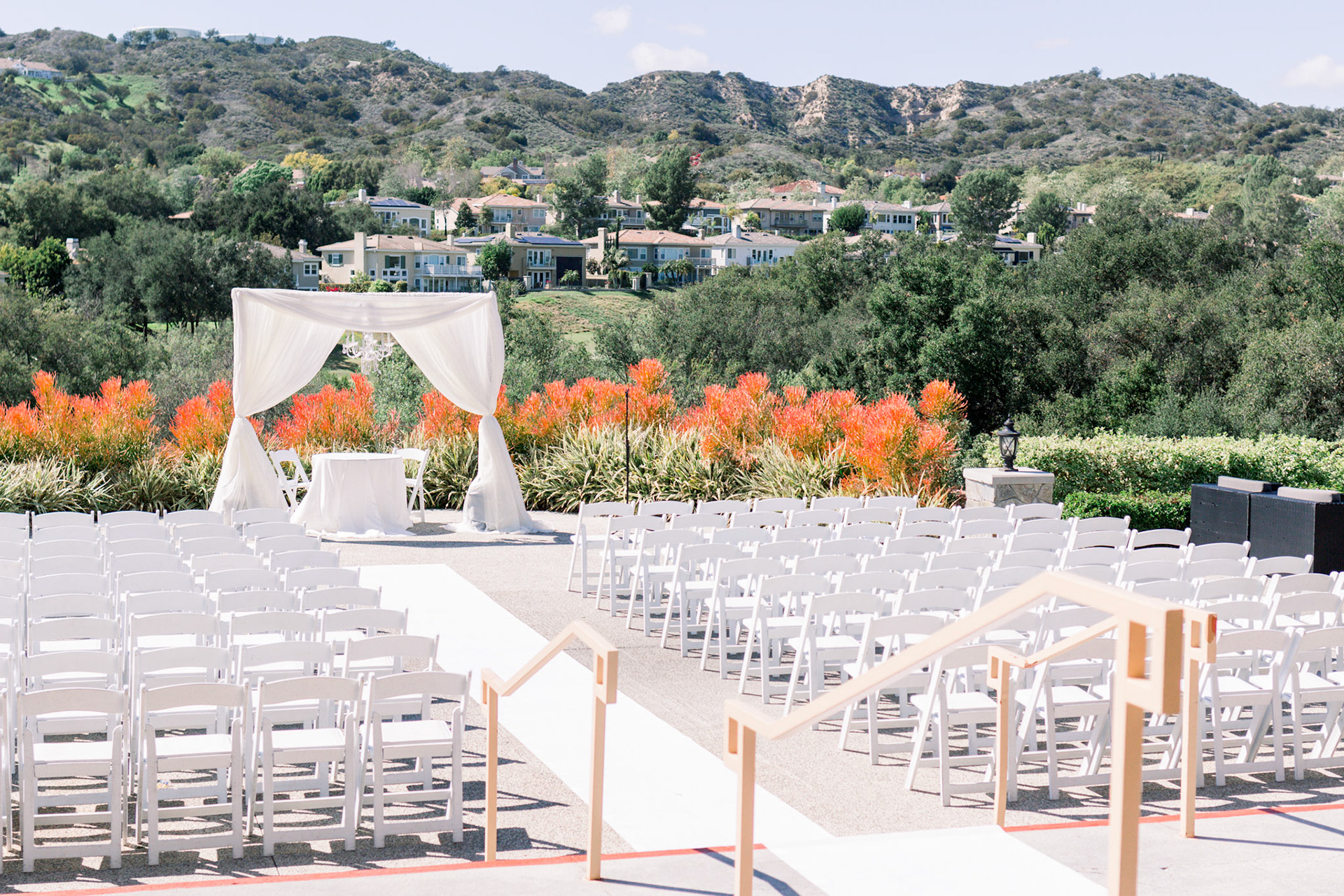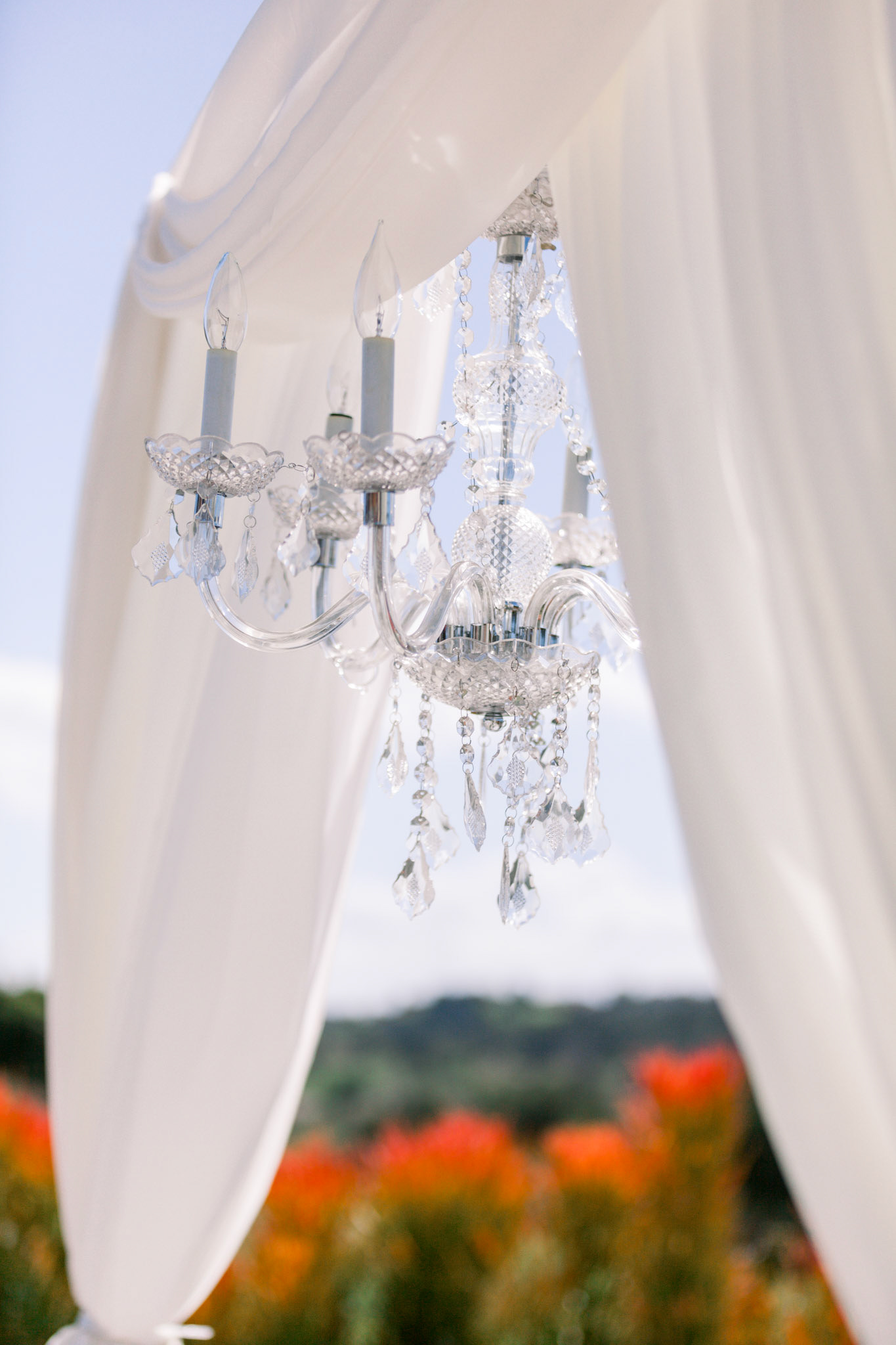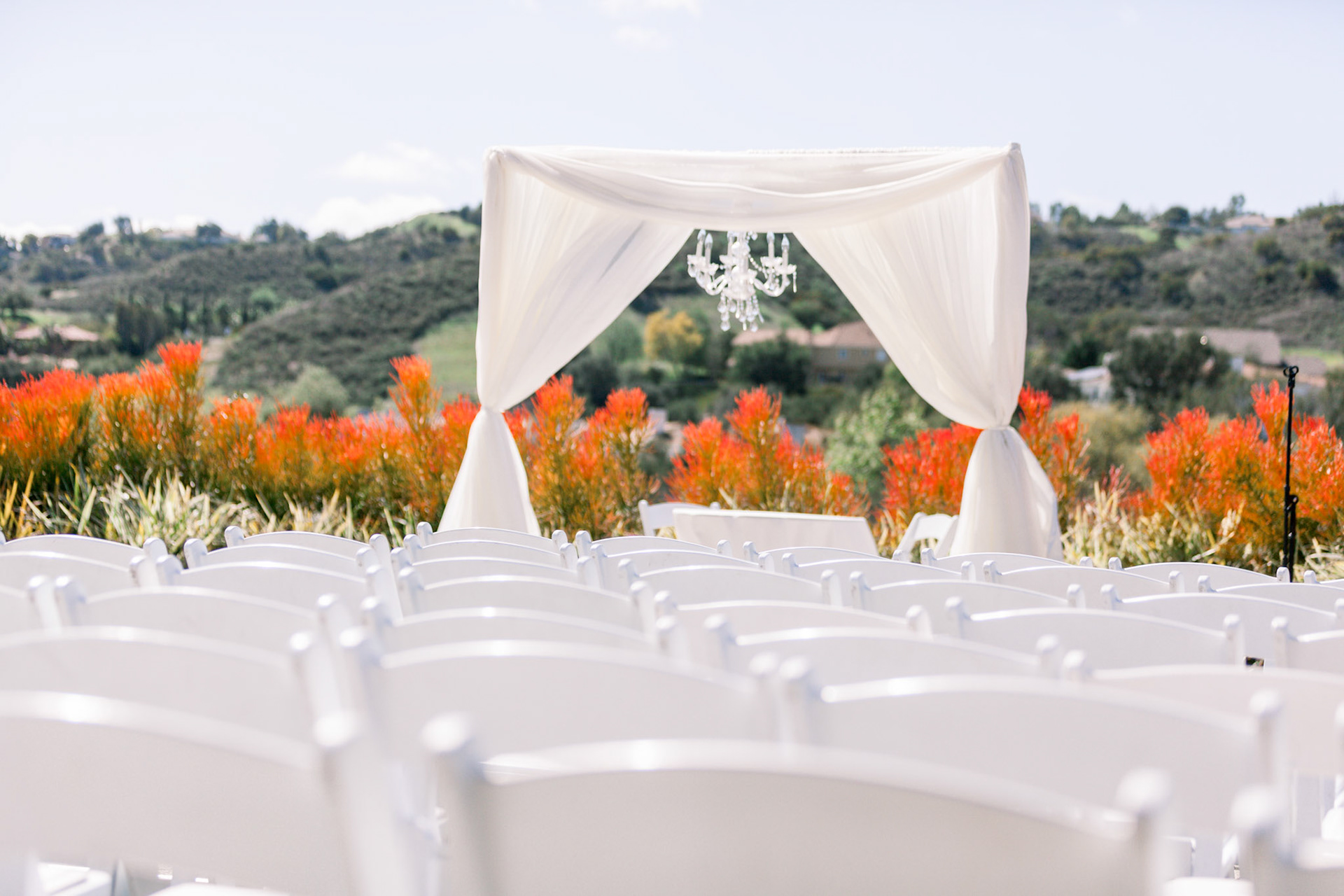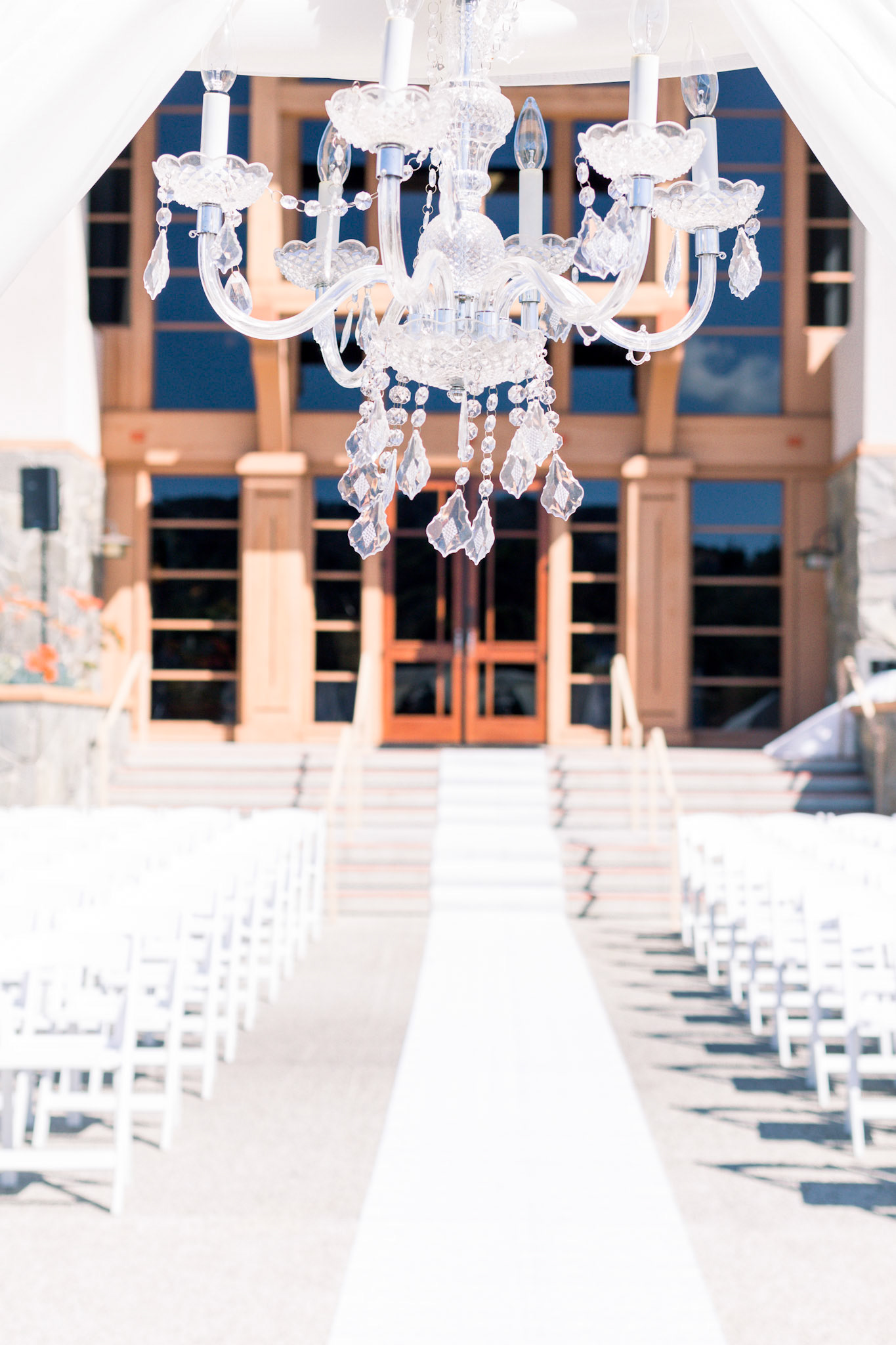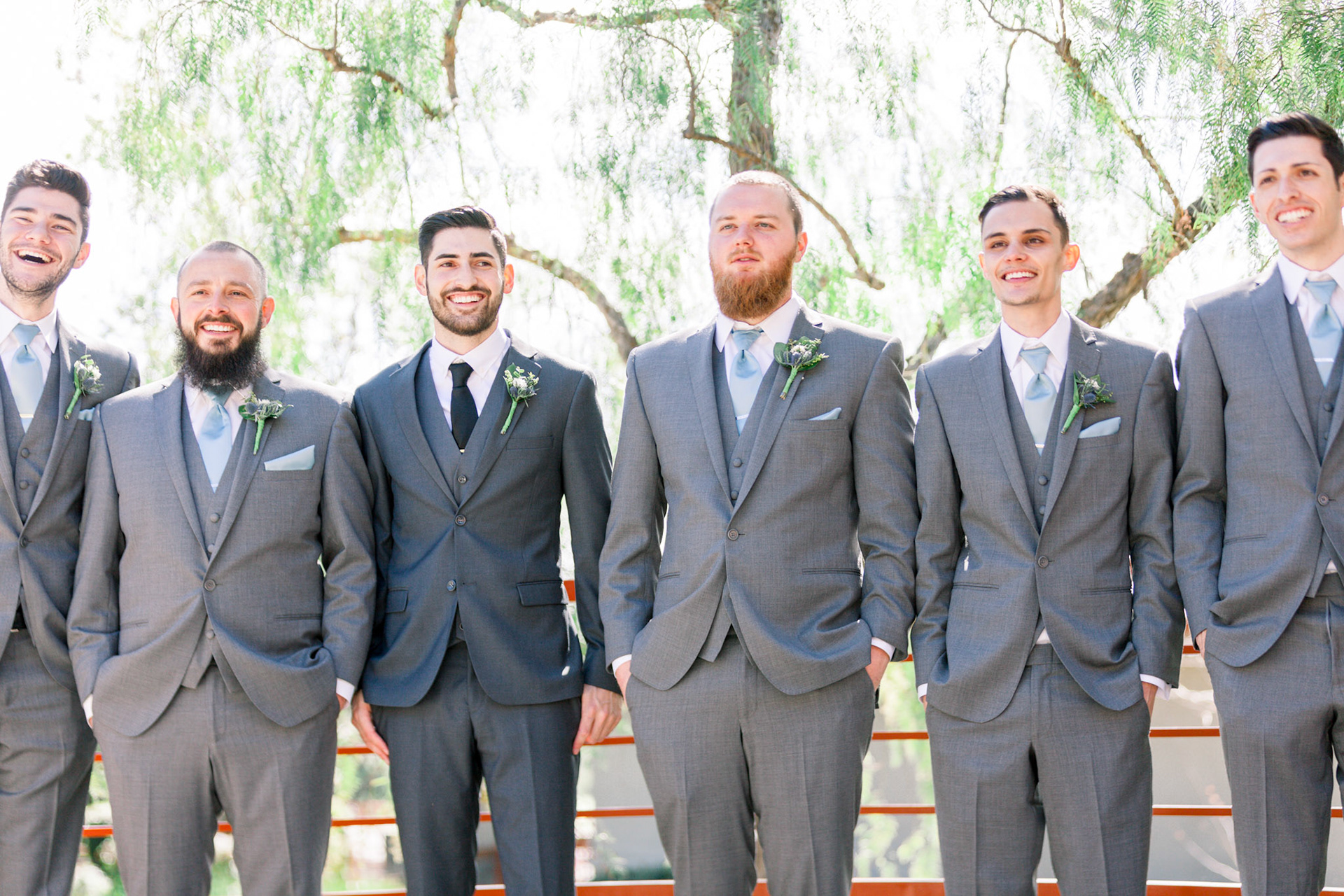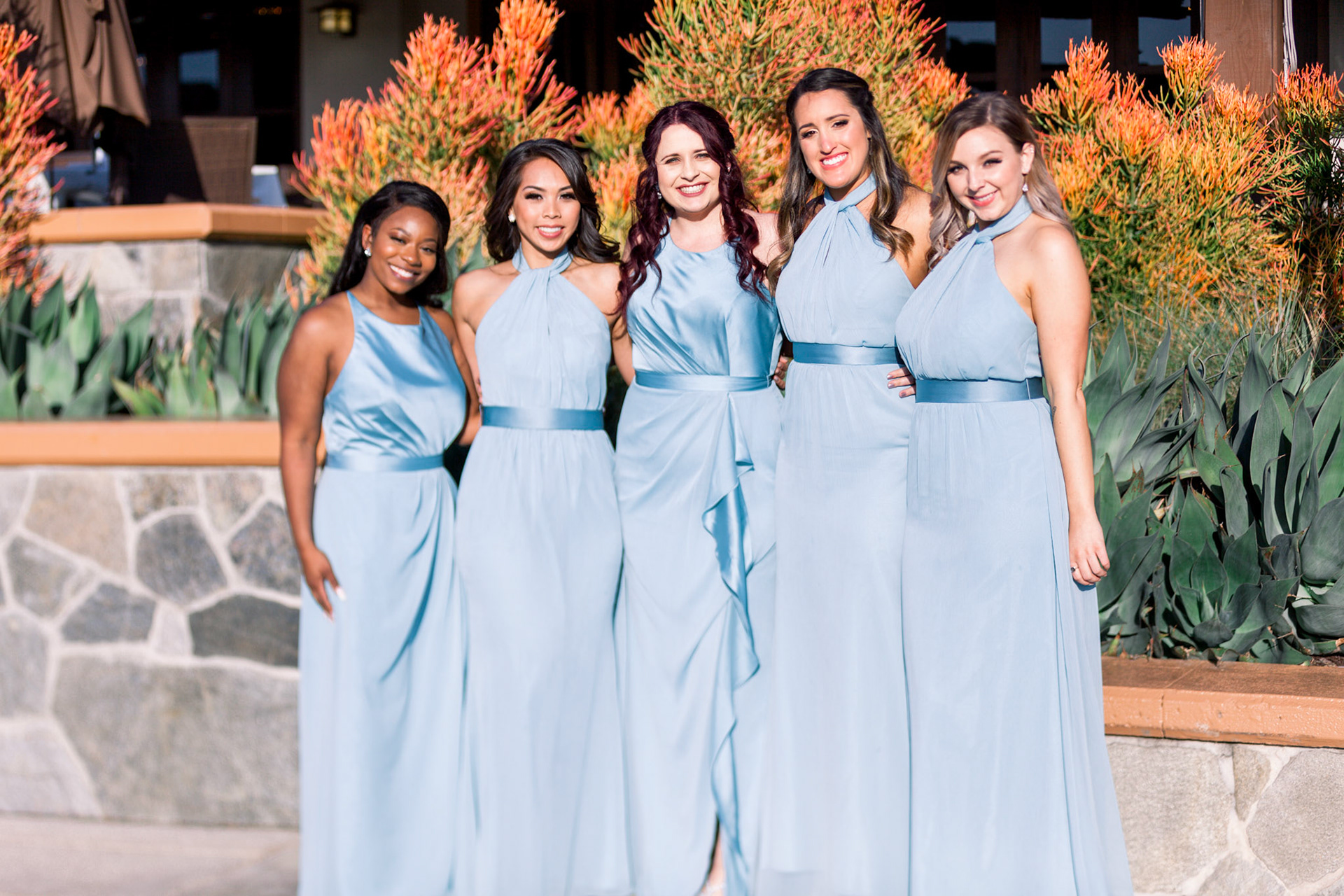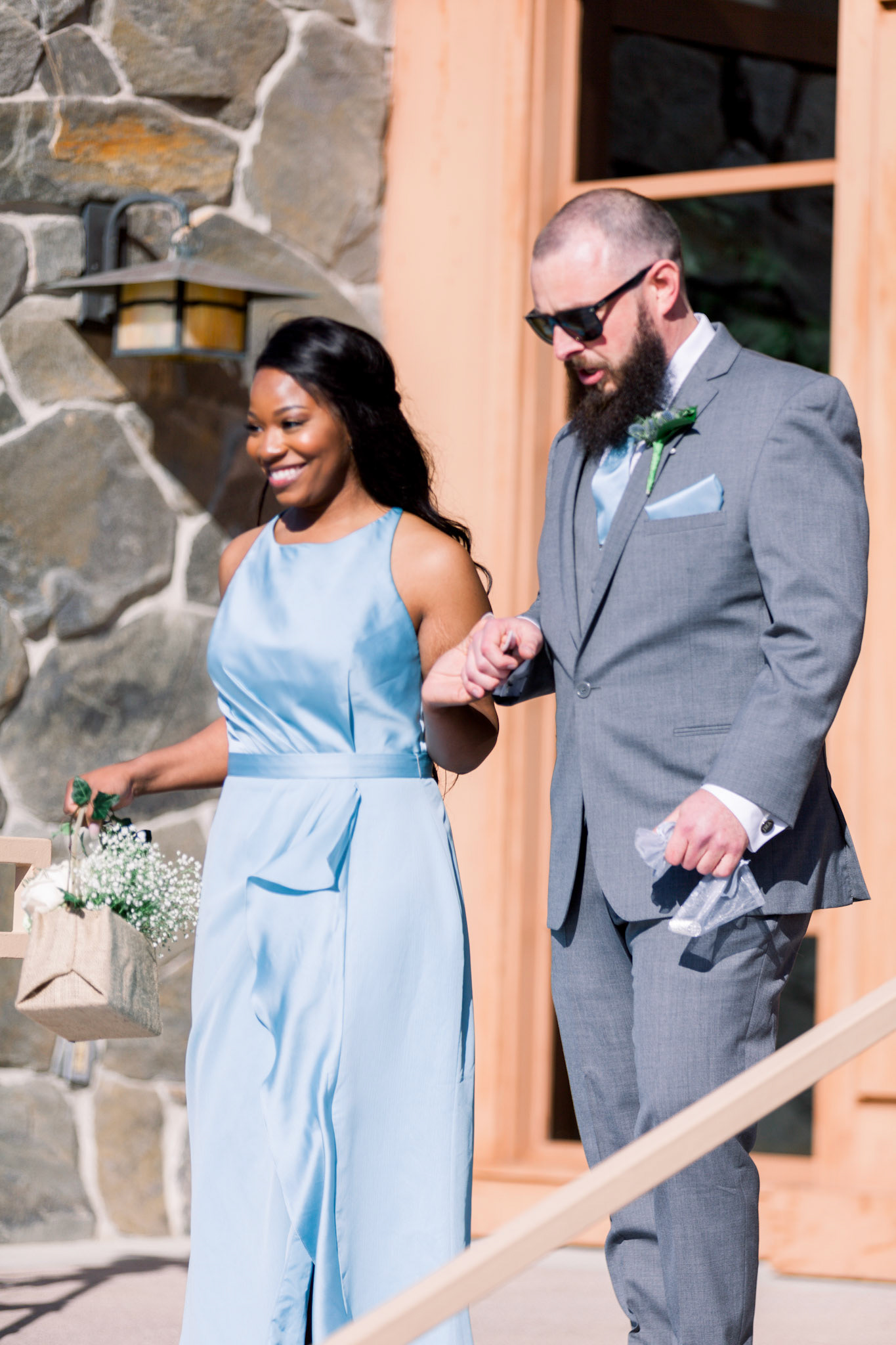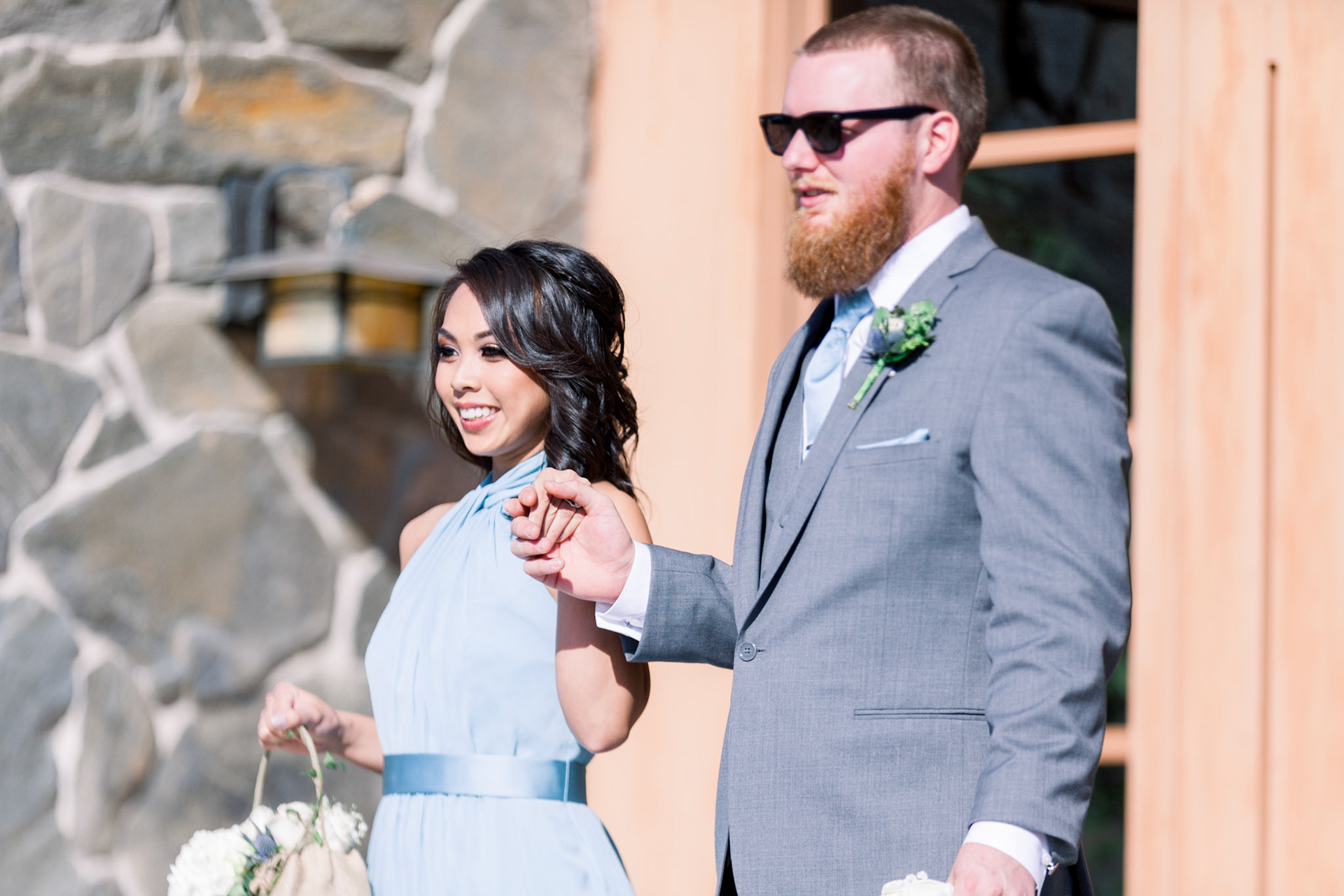 Instead of the traditional wedding bouquets, theses bridesmaids were carrying NO bouquets! Instead, they had a small burlap basket of artificial flowers. This is a good way to cut cost, and these quirky wedding bouquets show up really well in photos!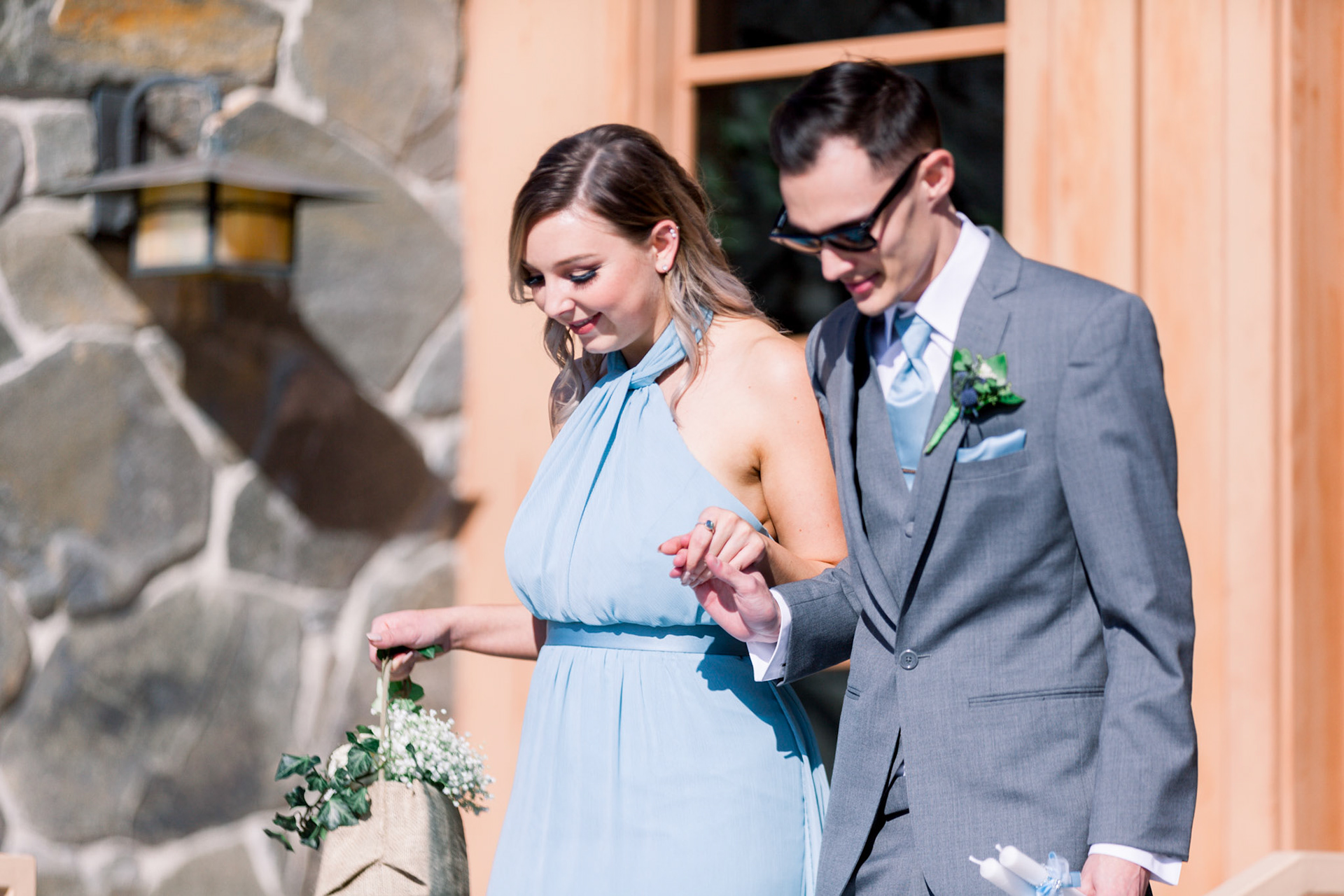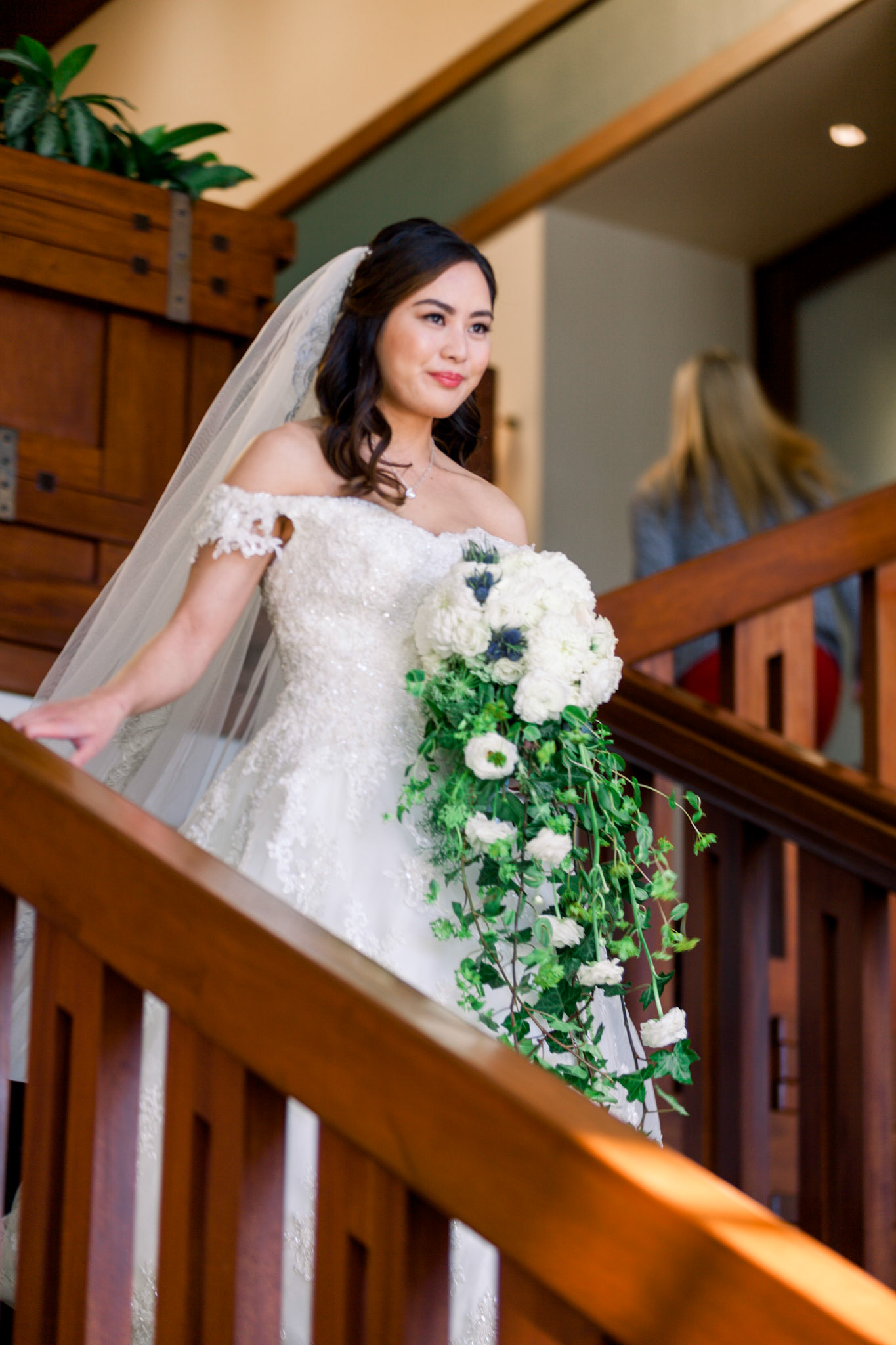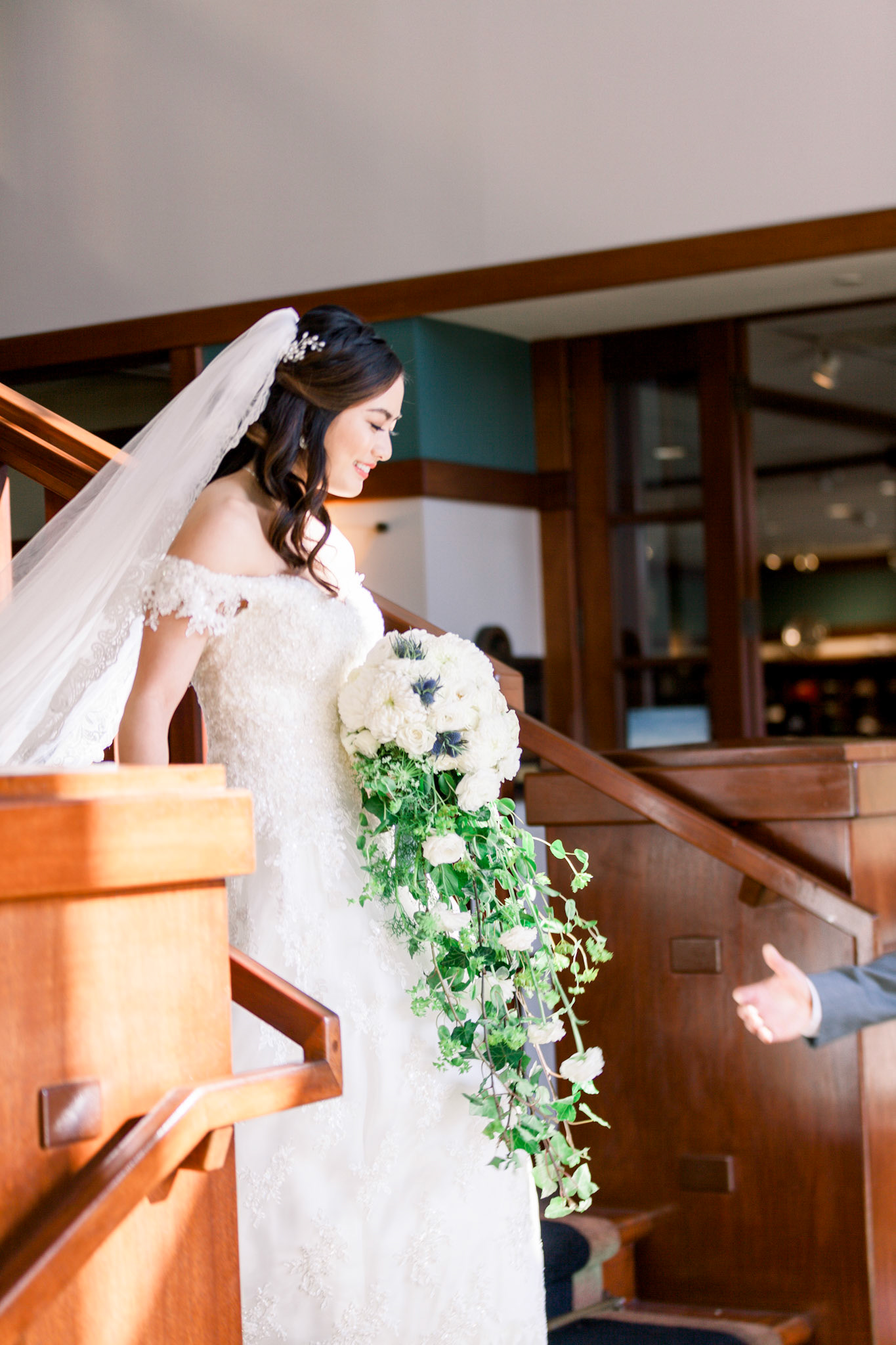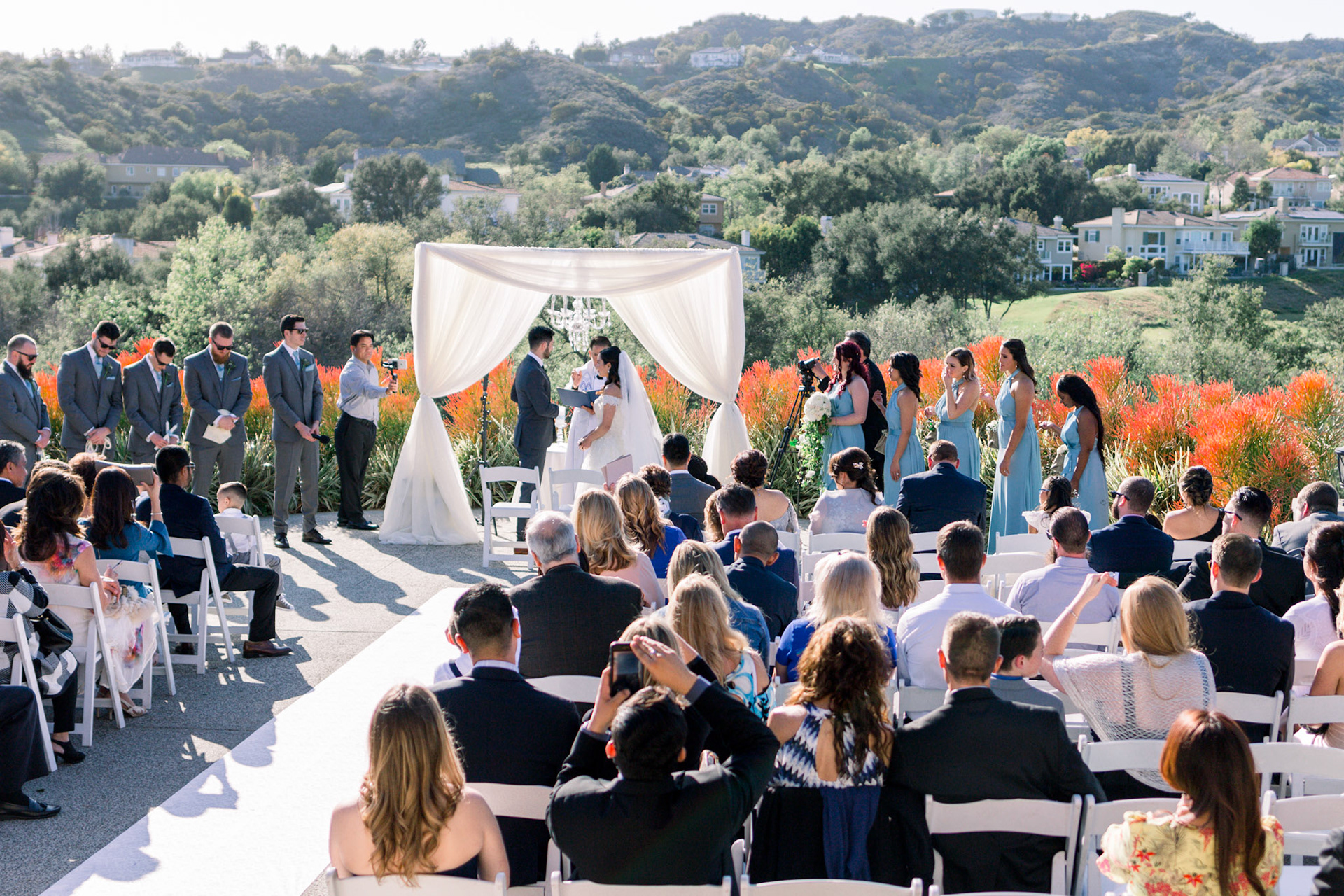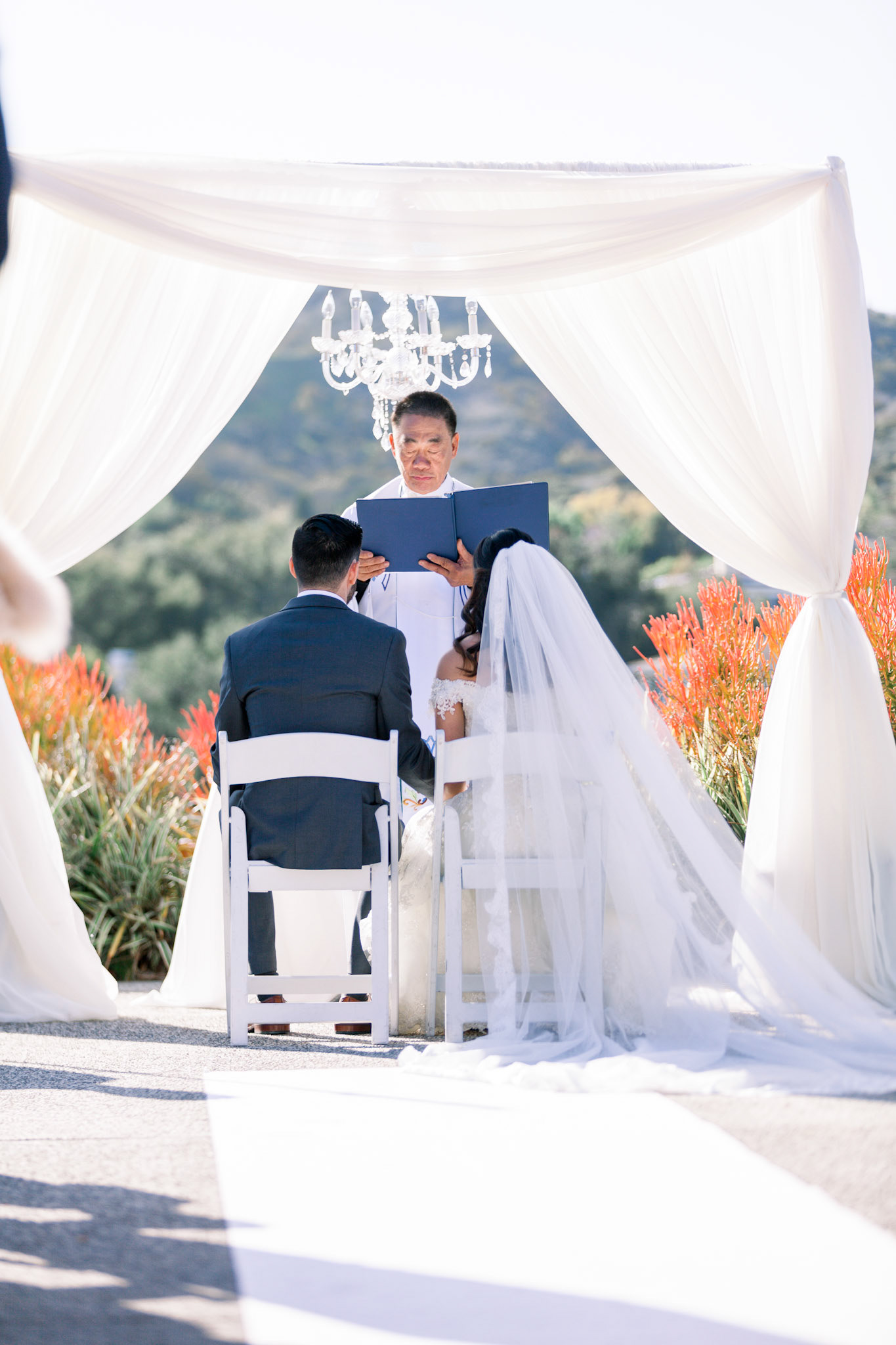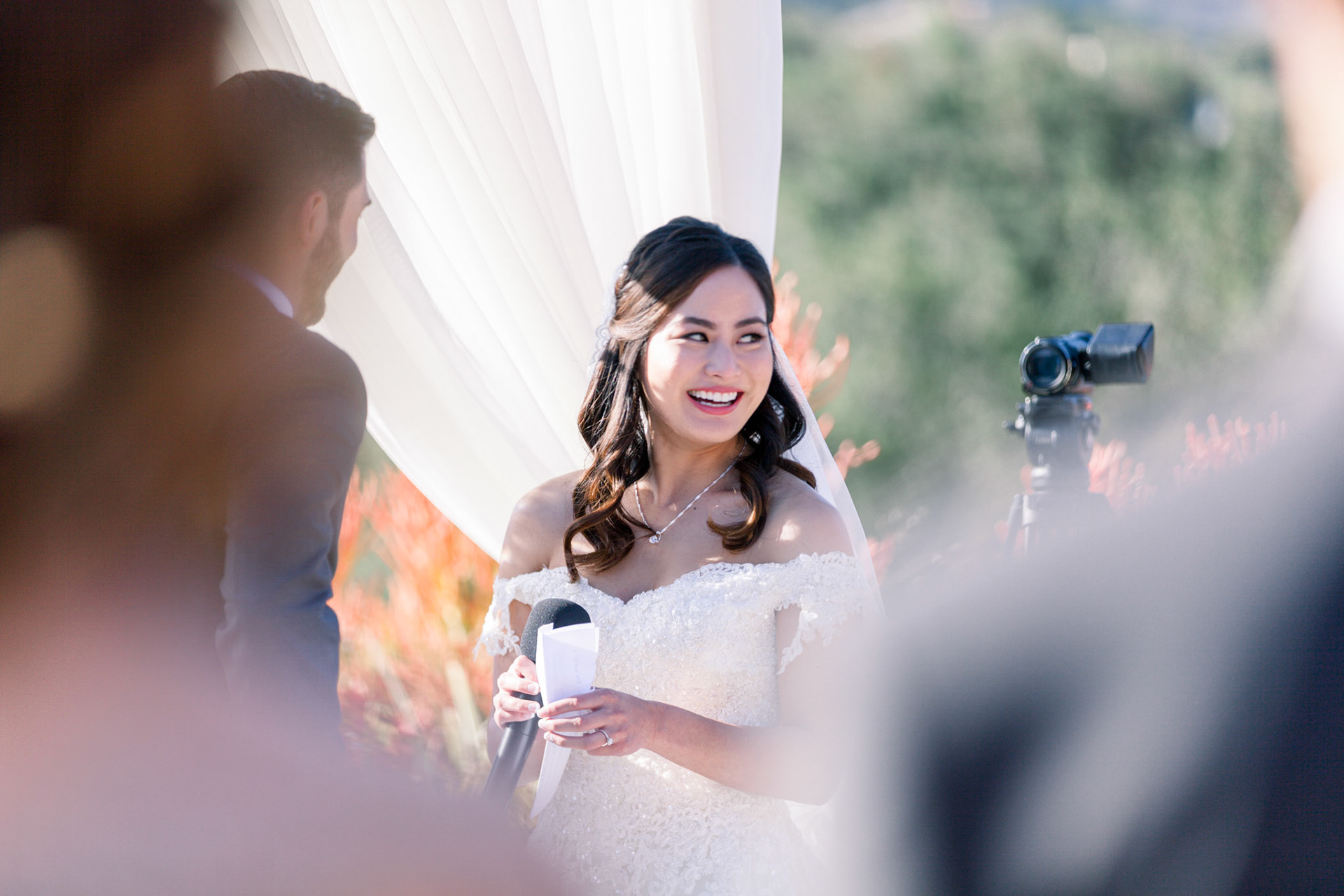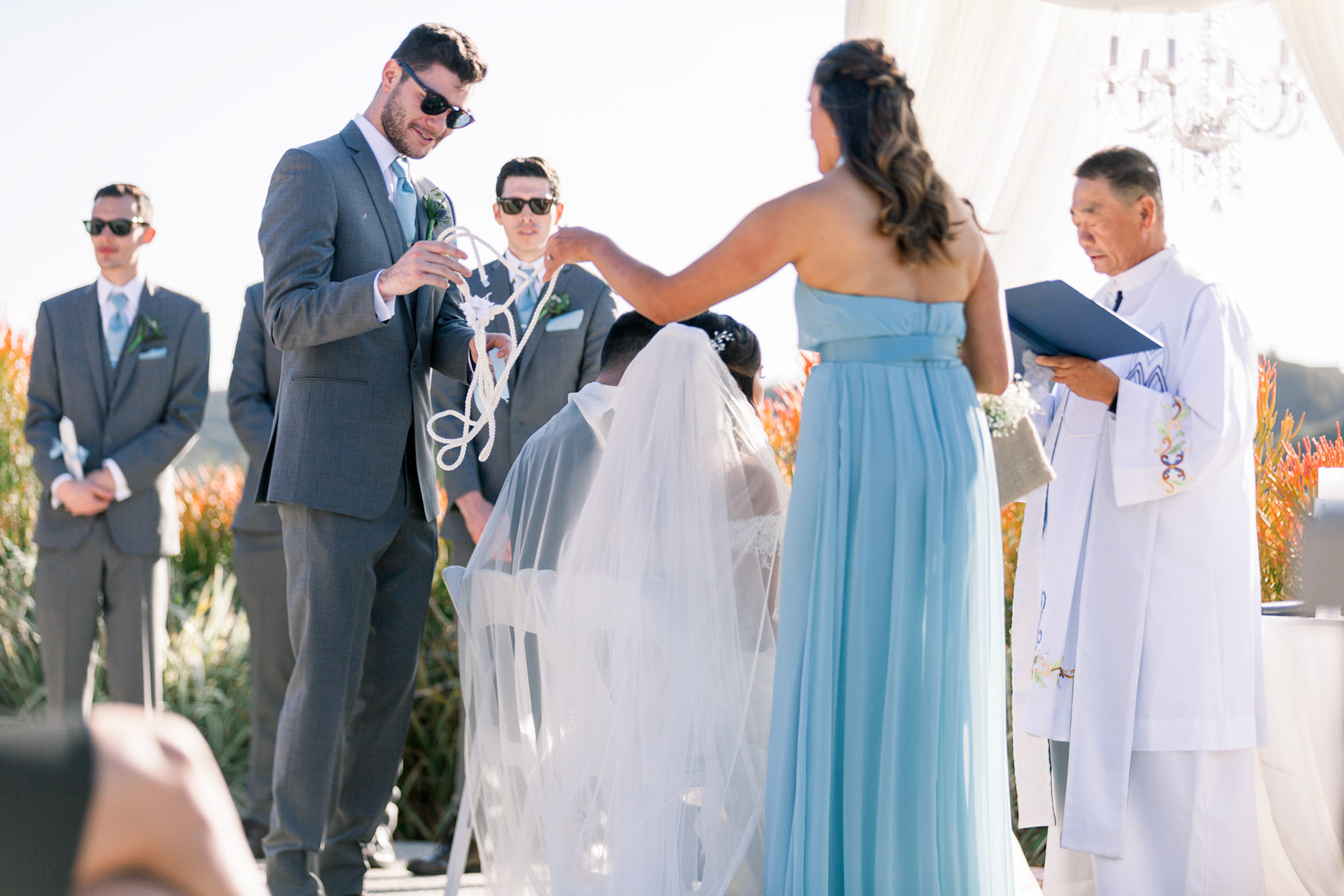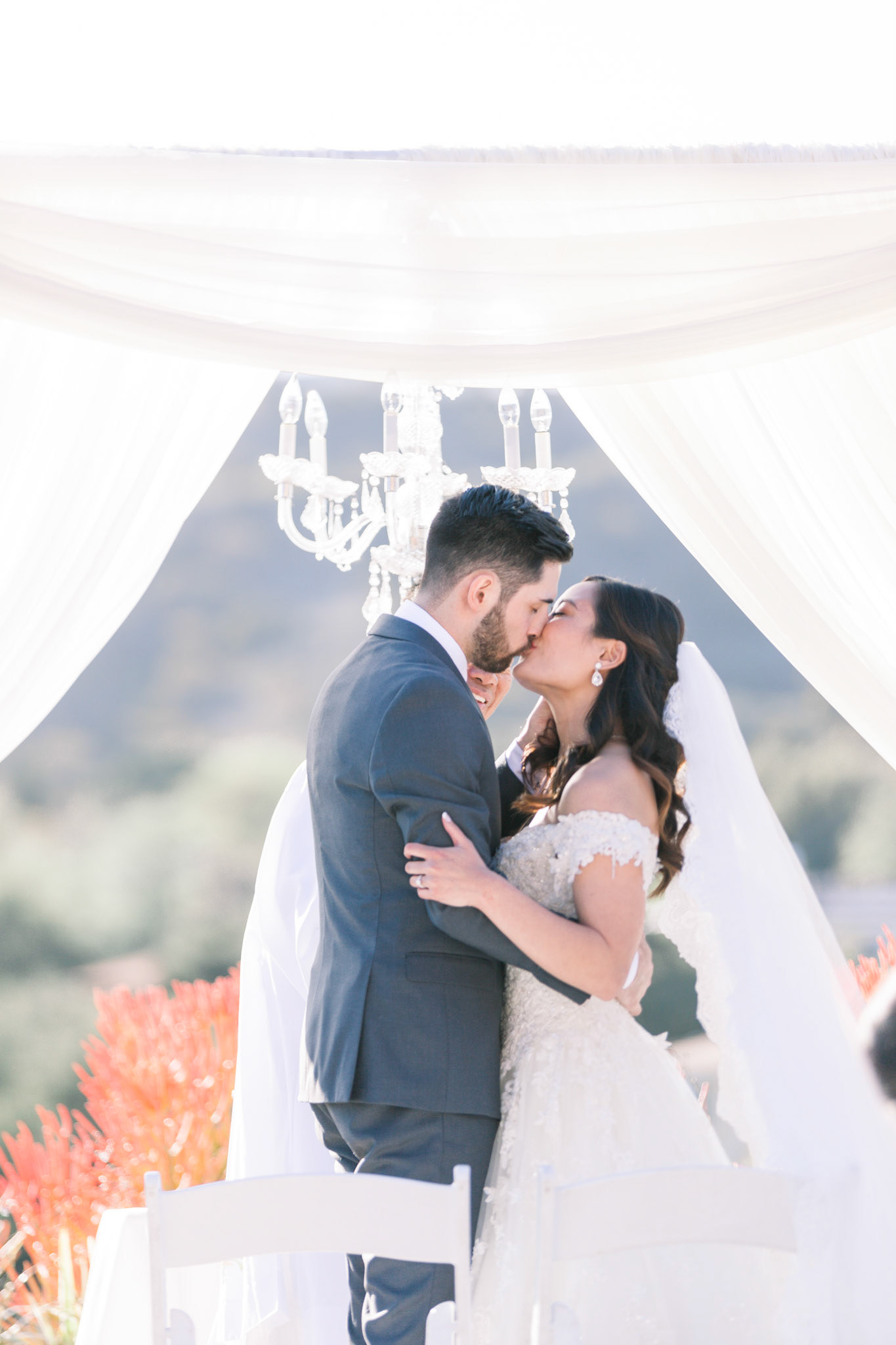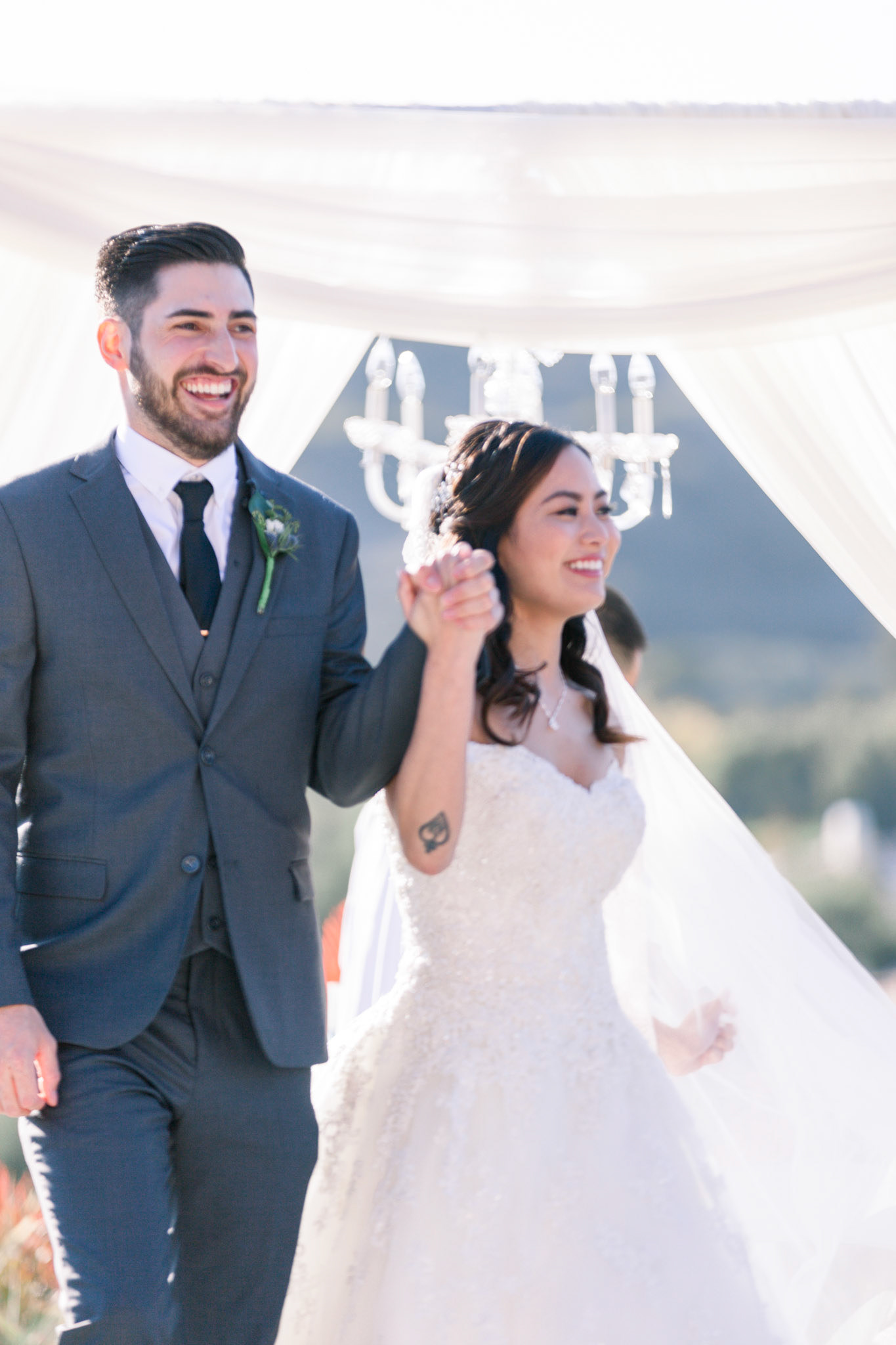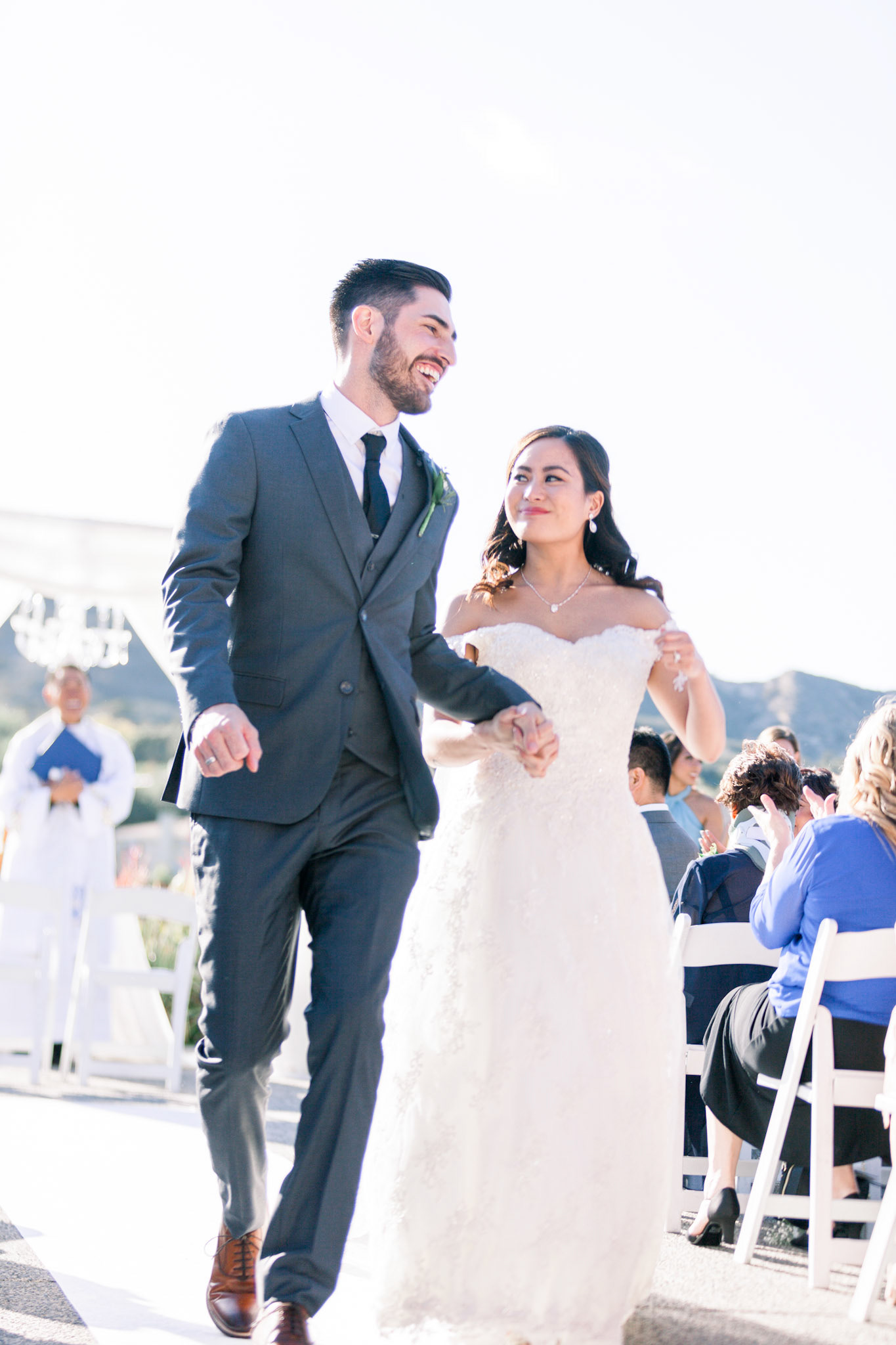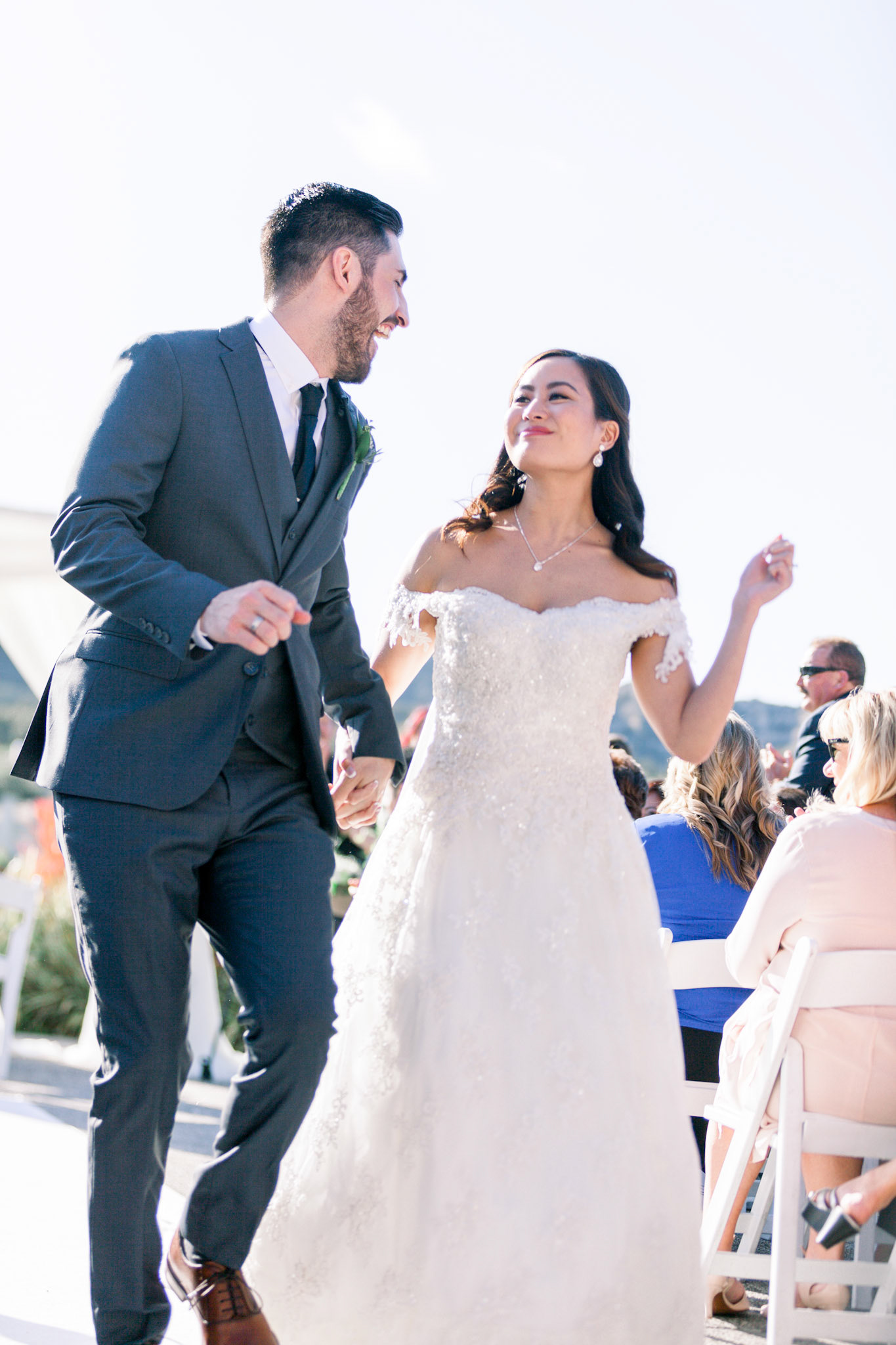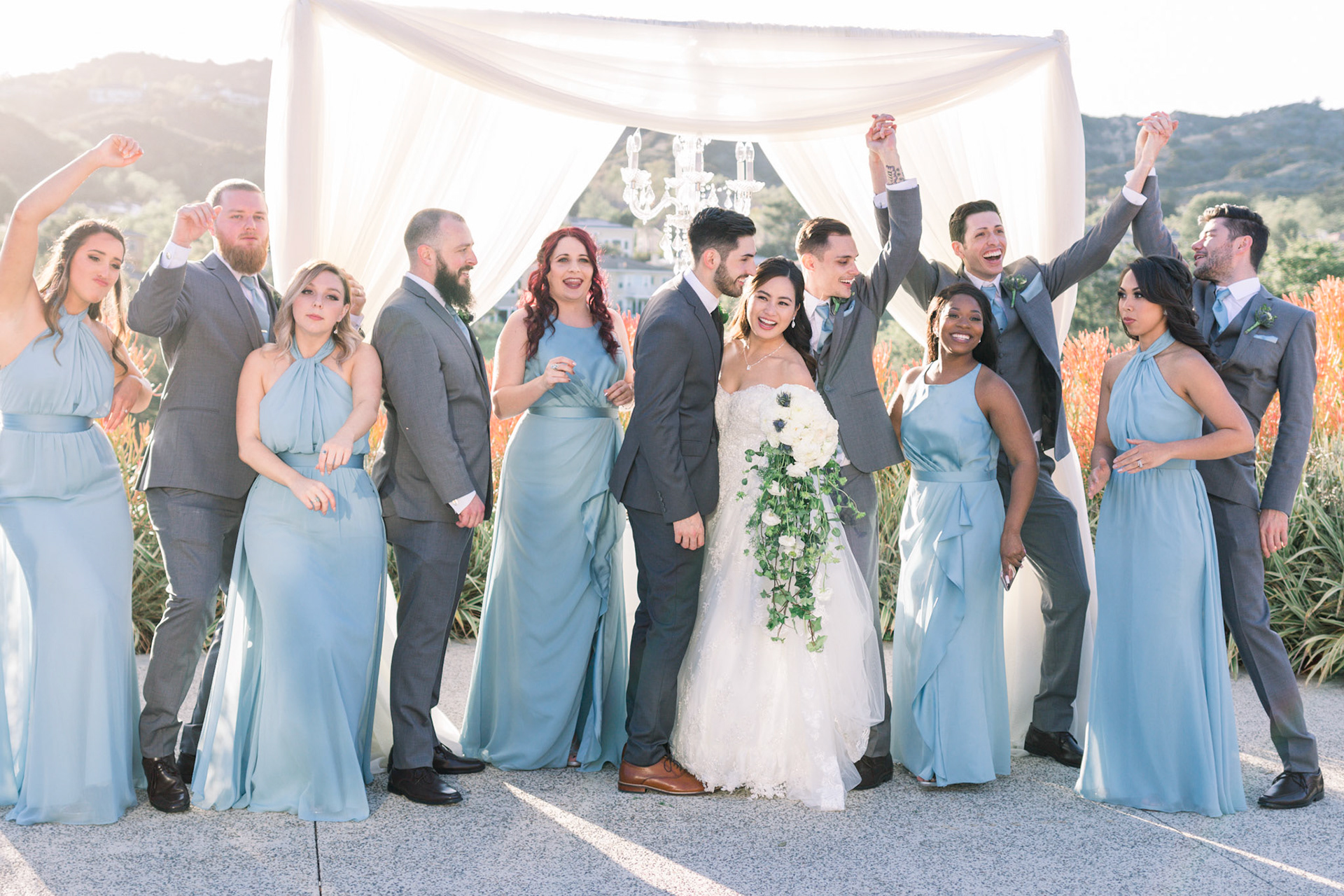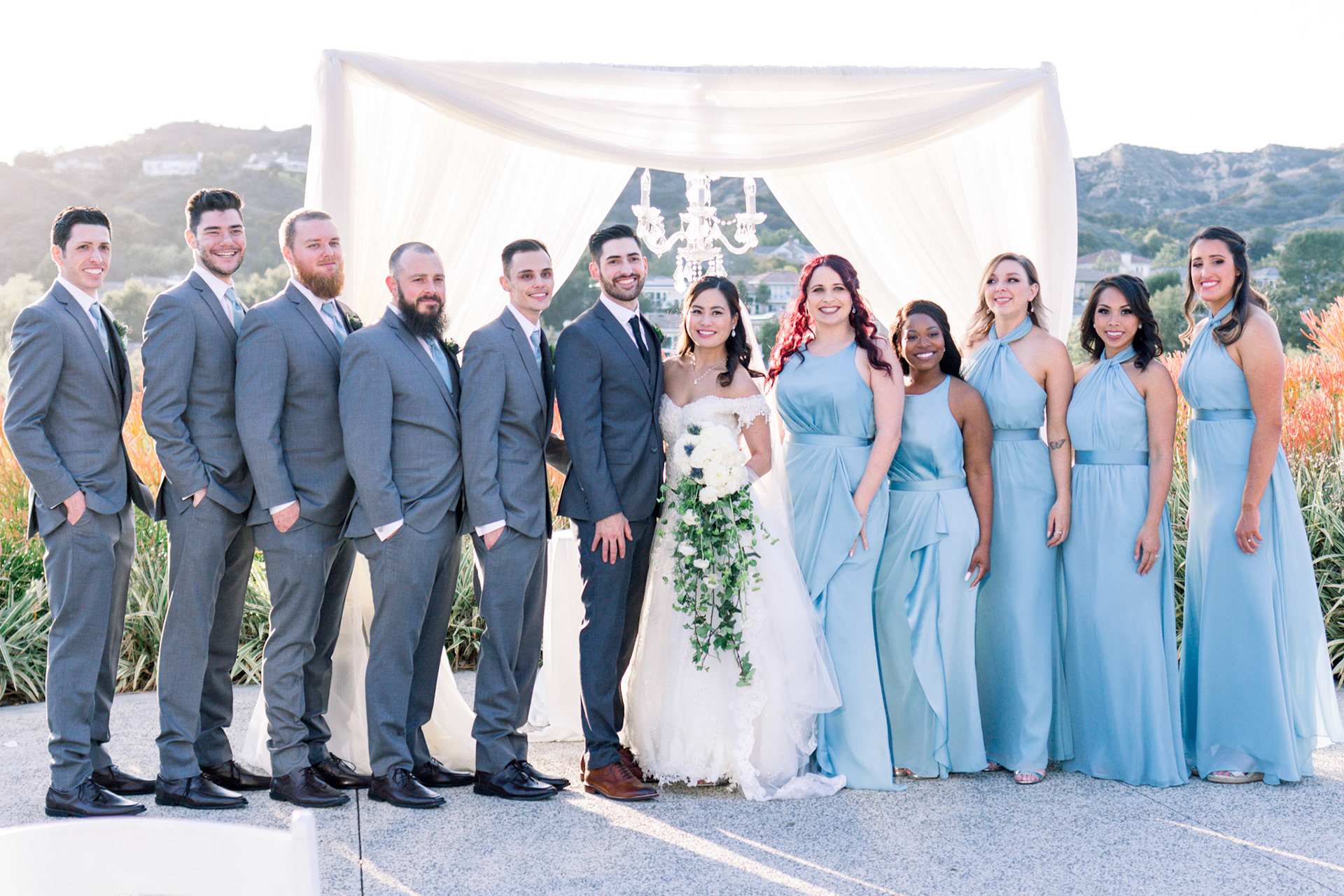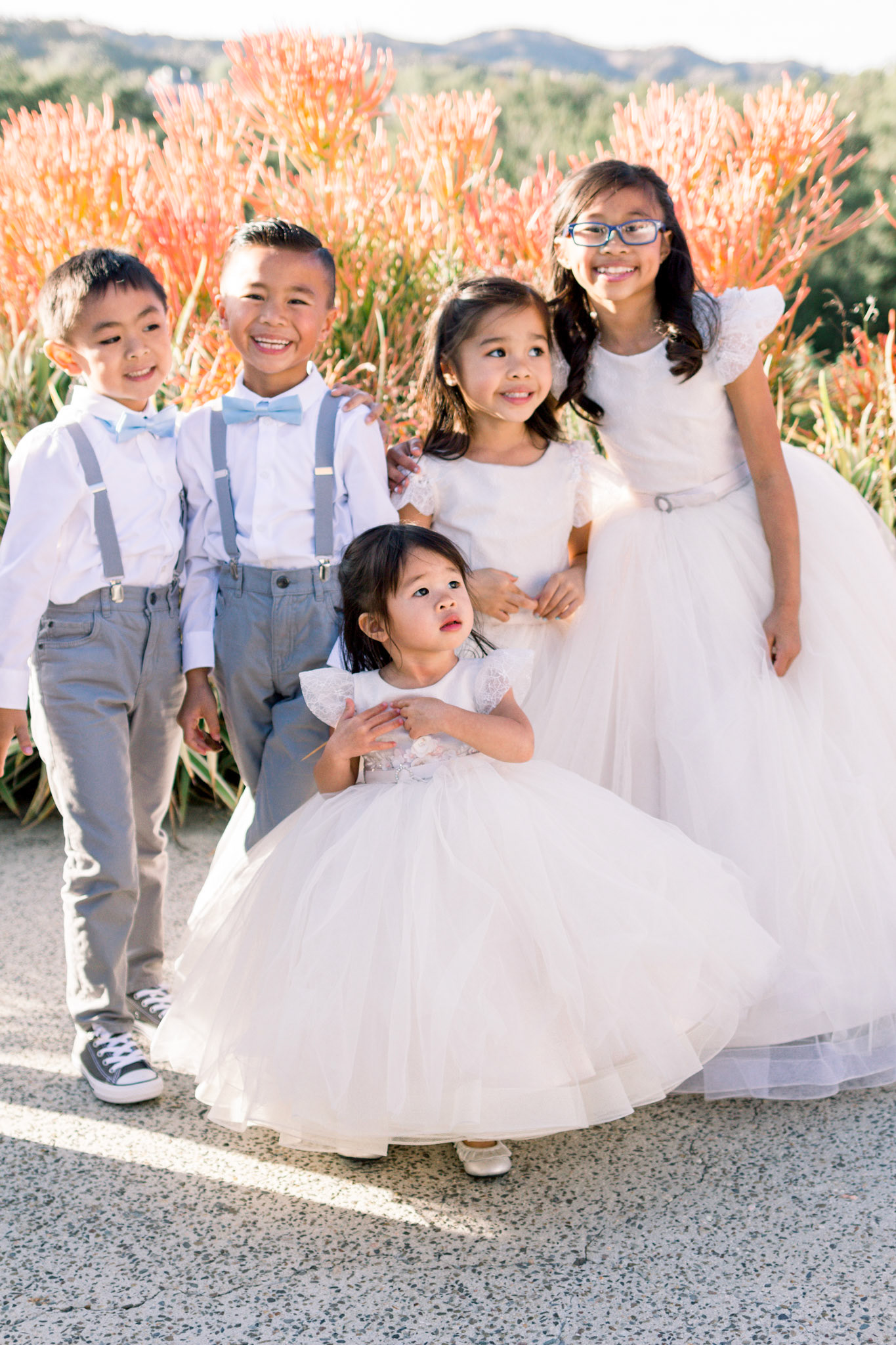 Kids are the best at weddings!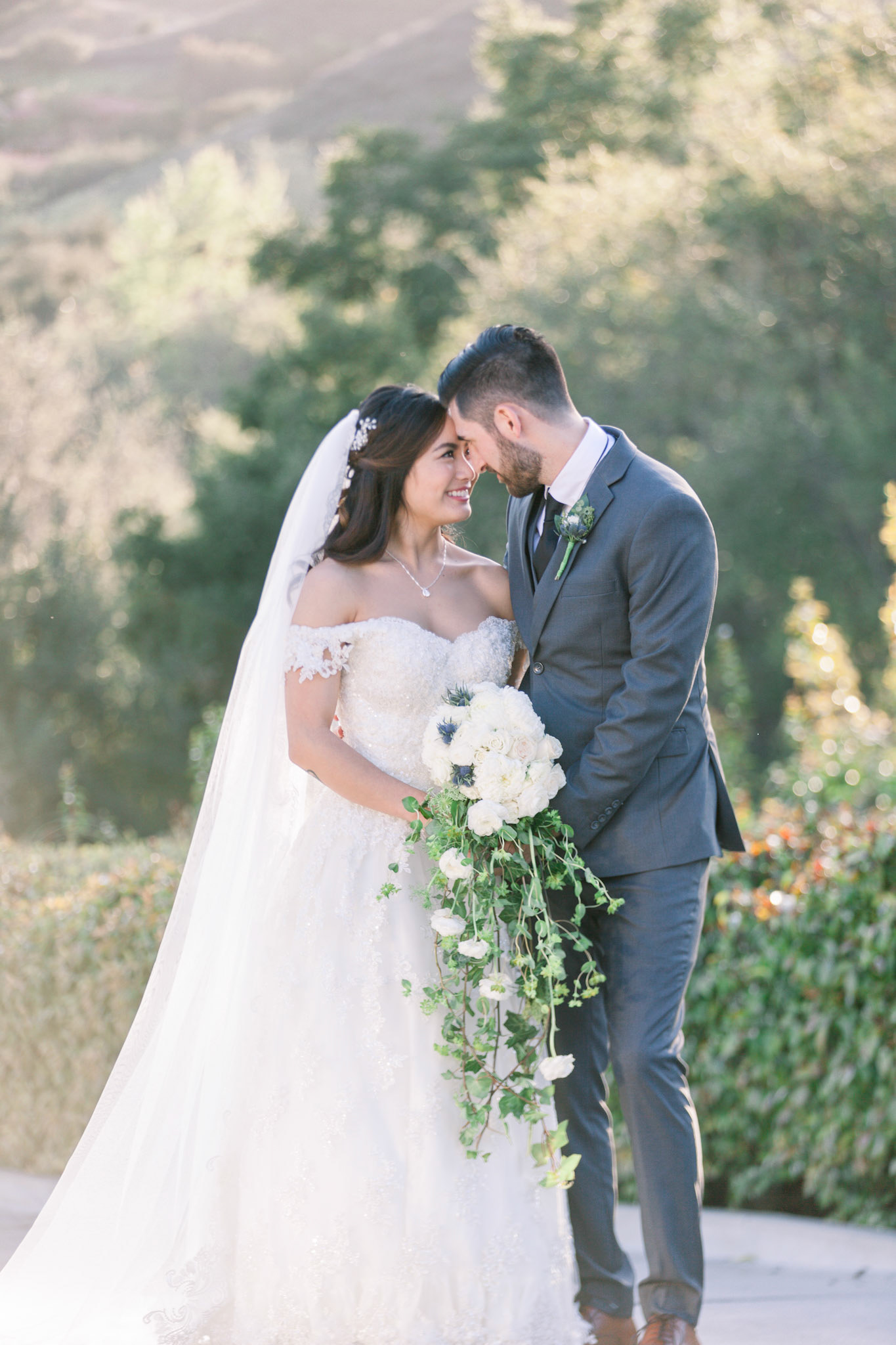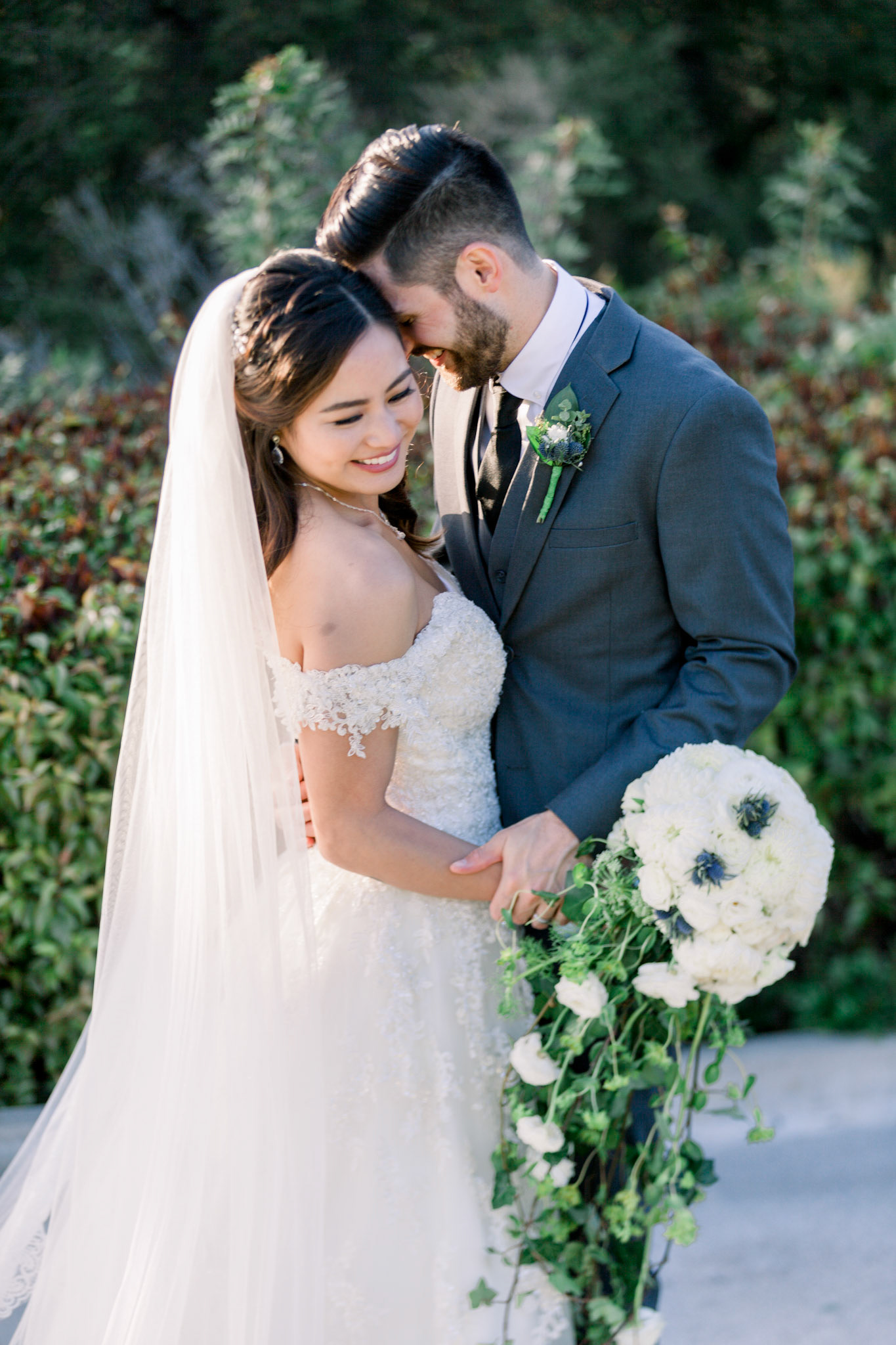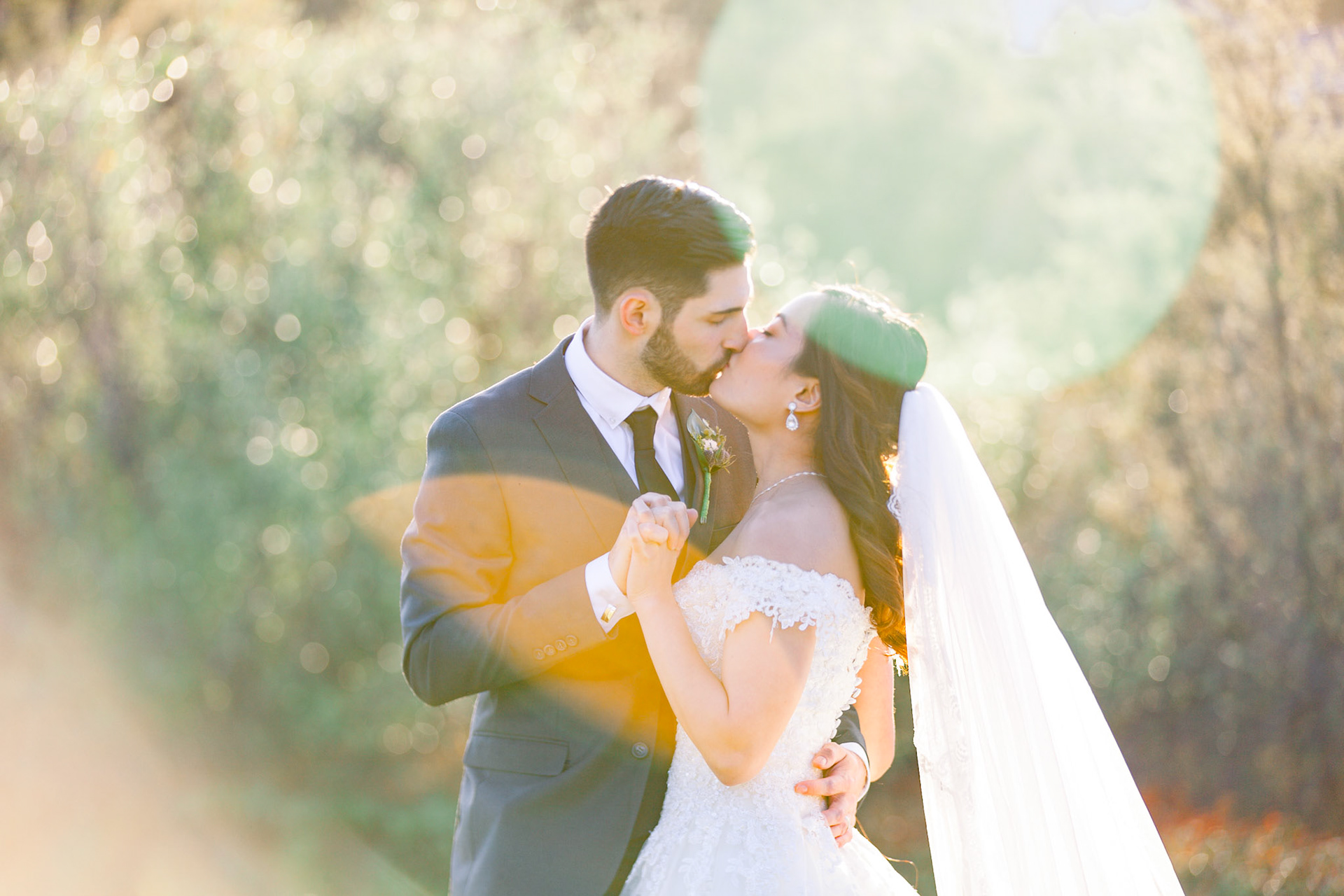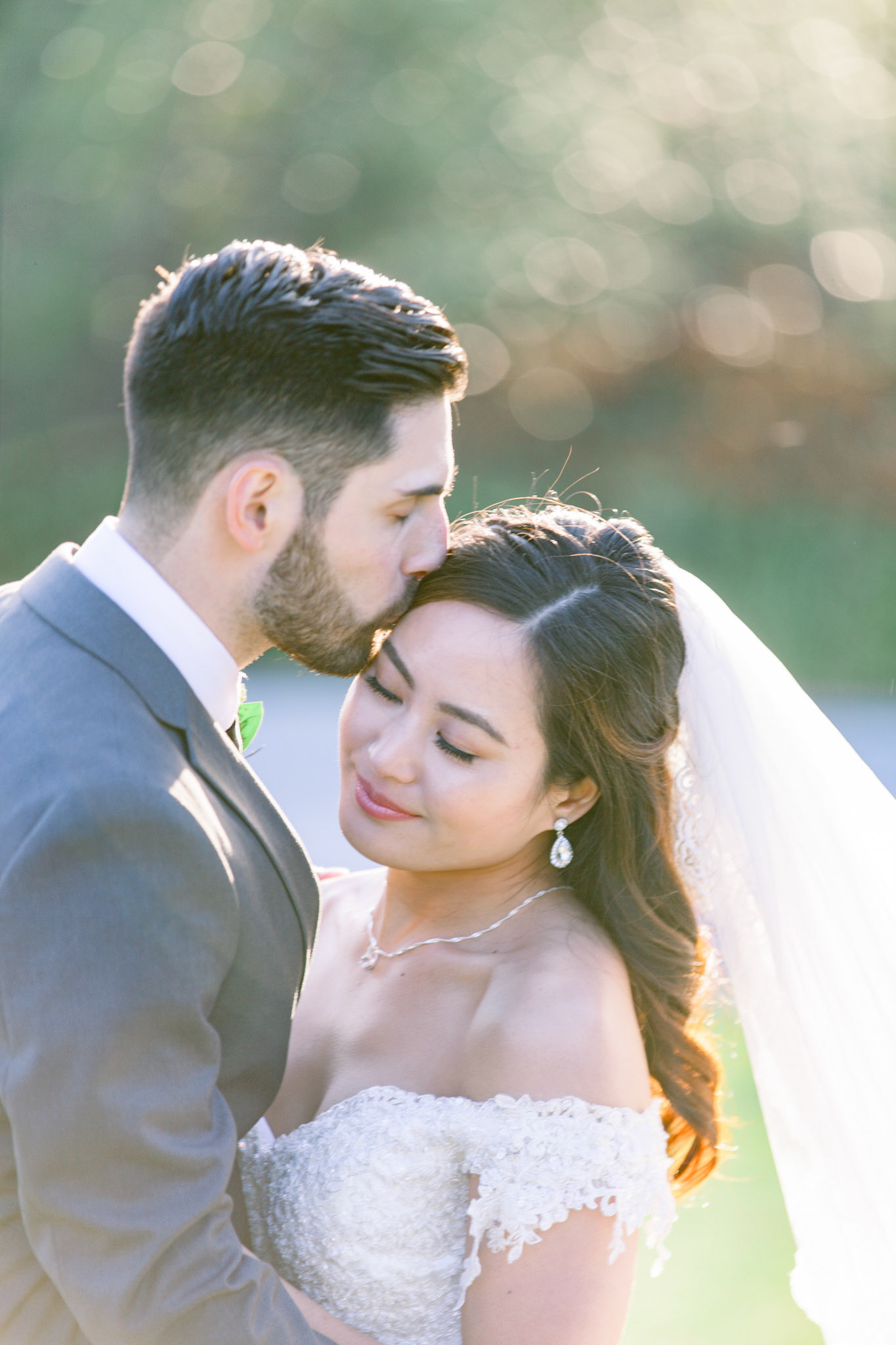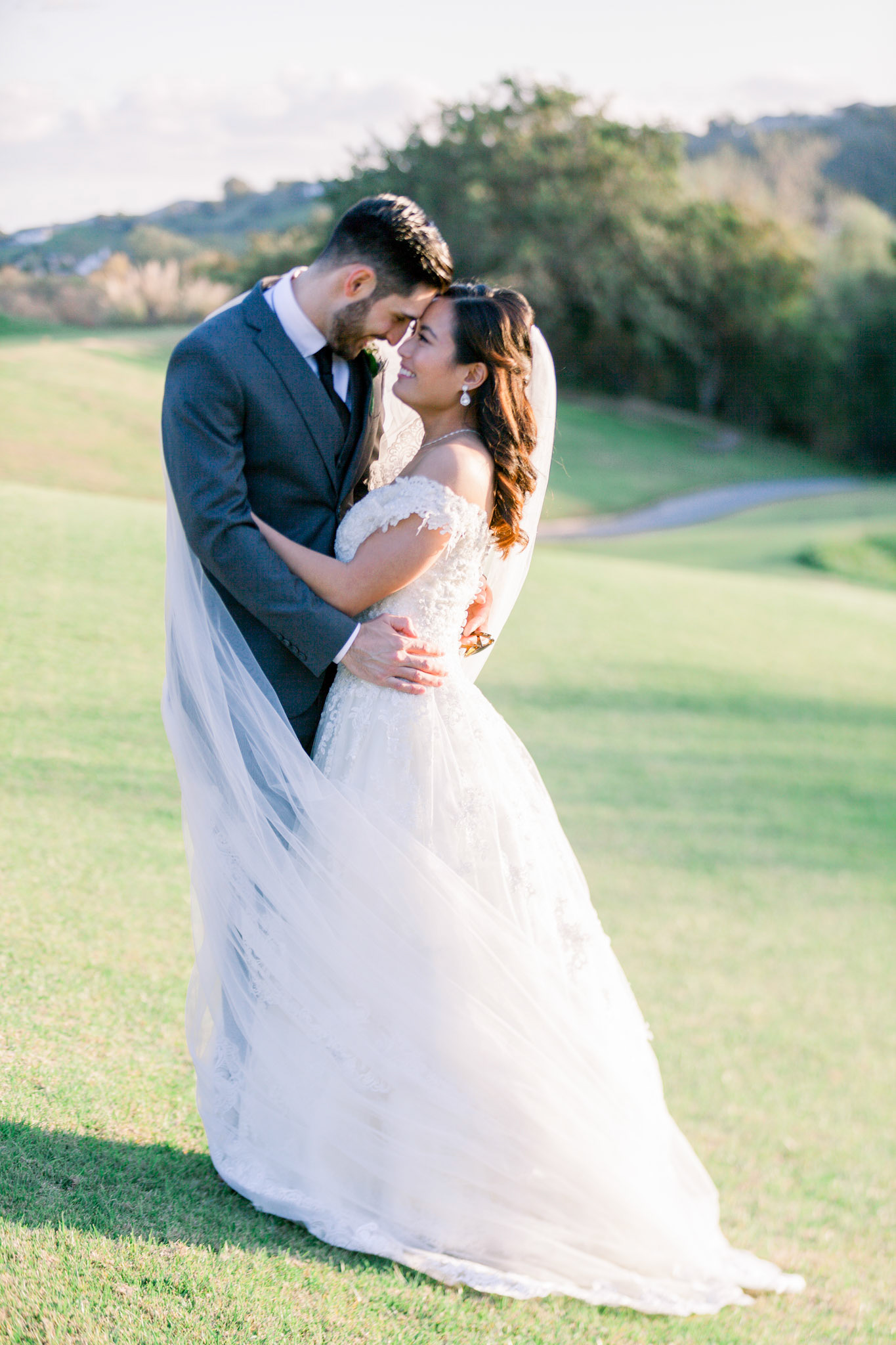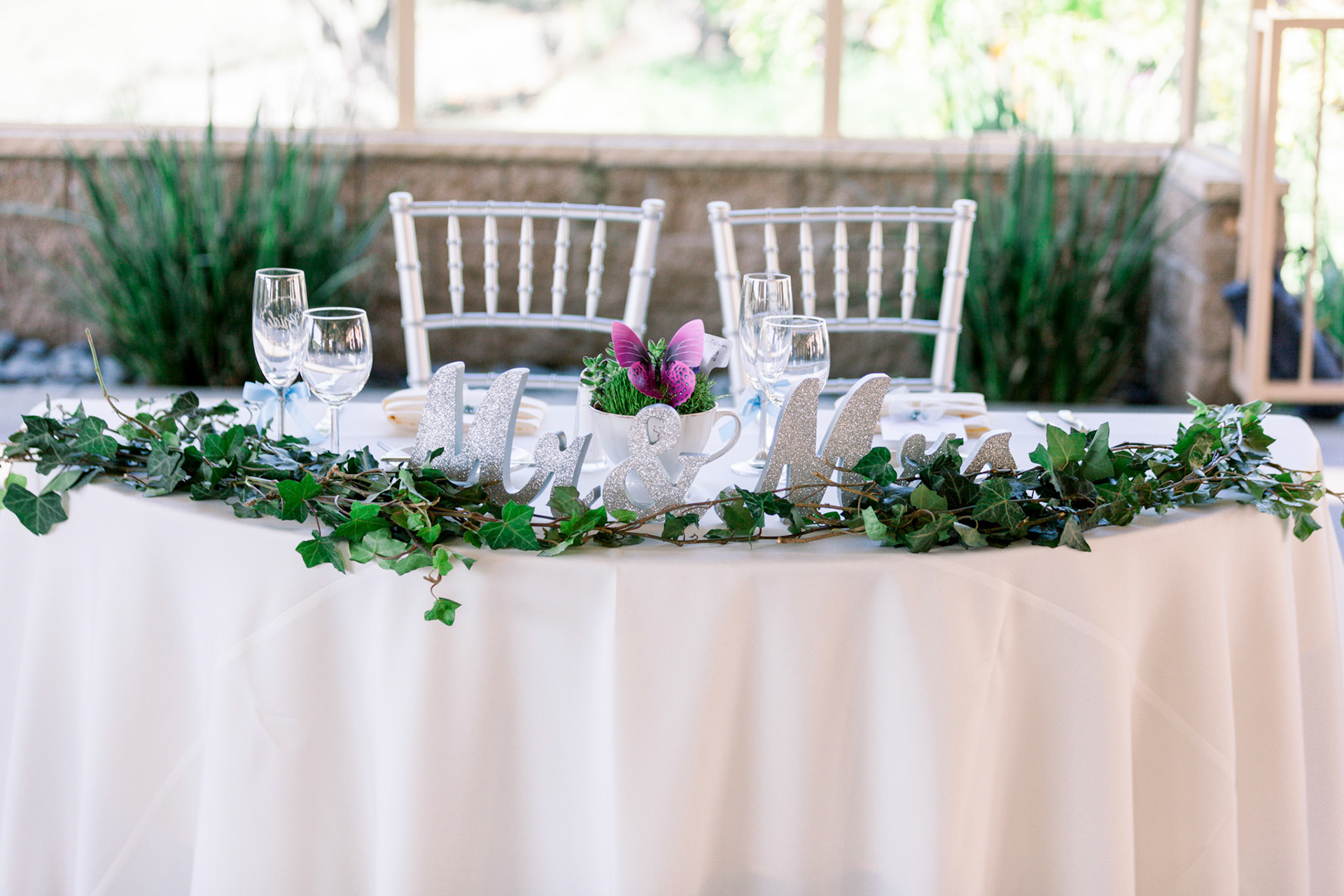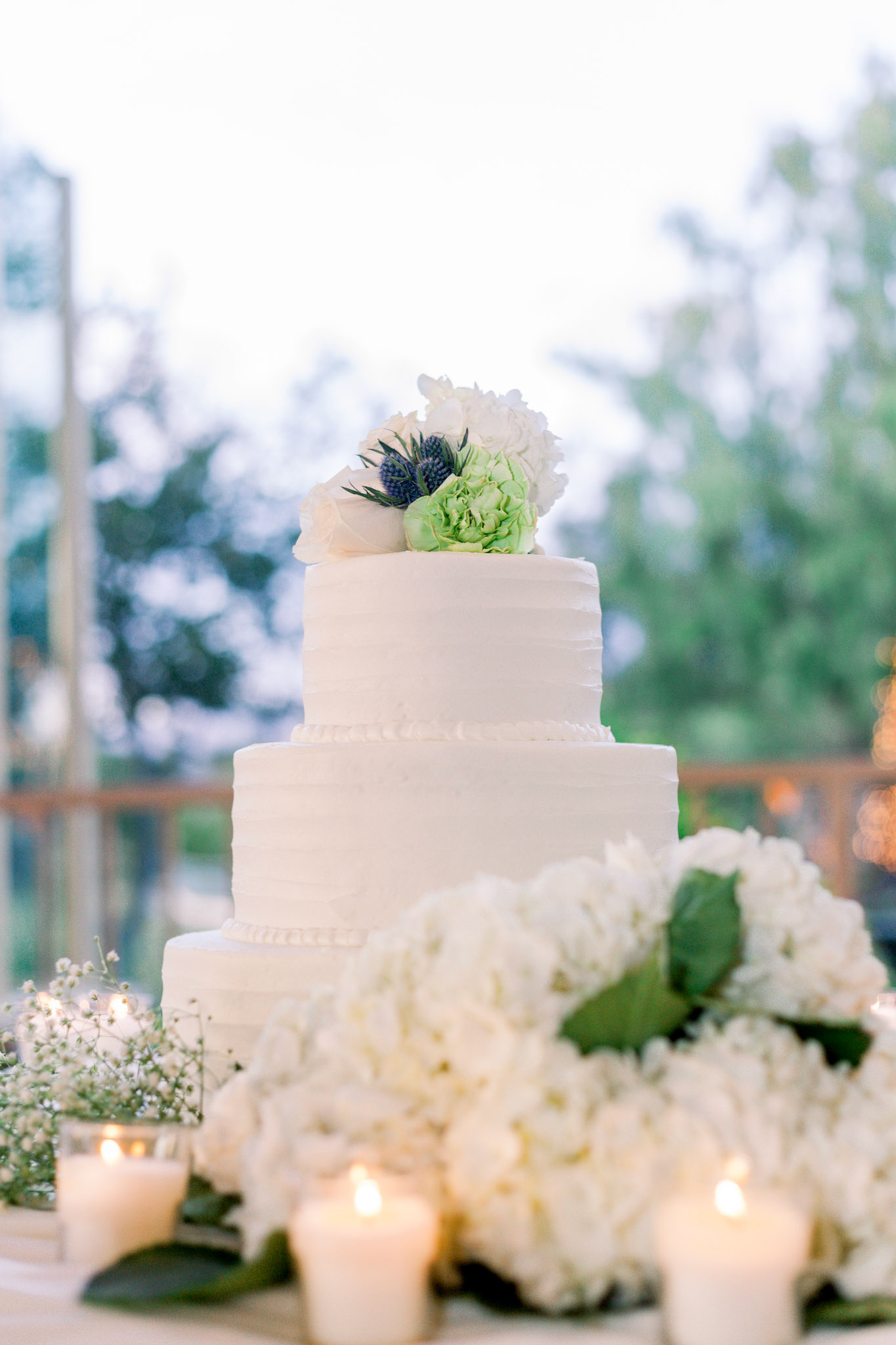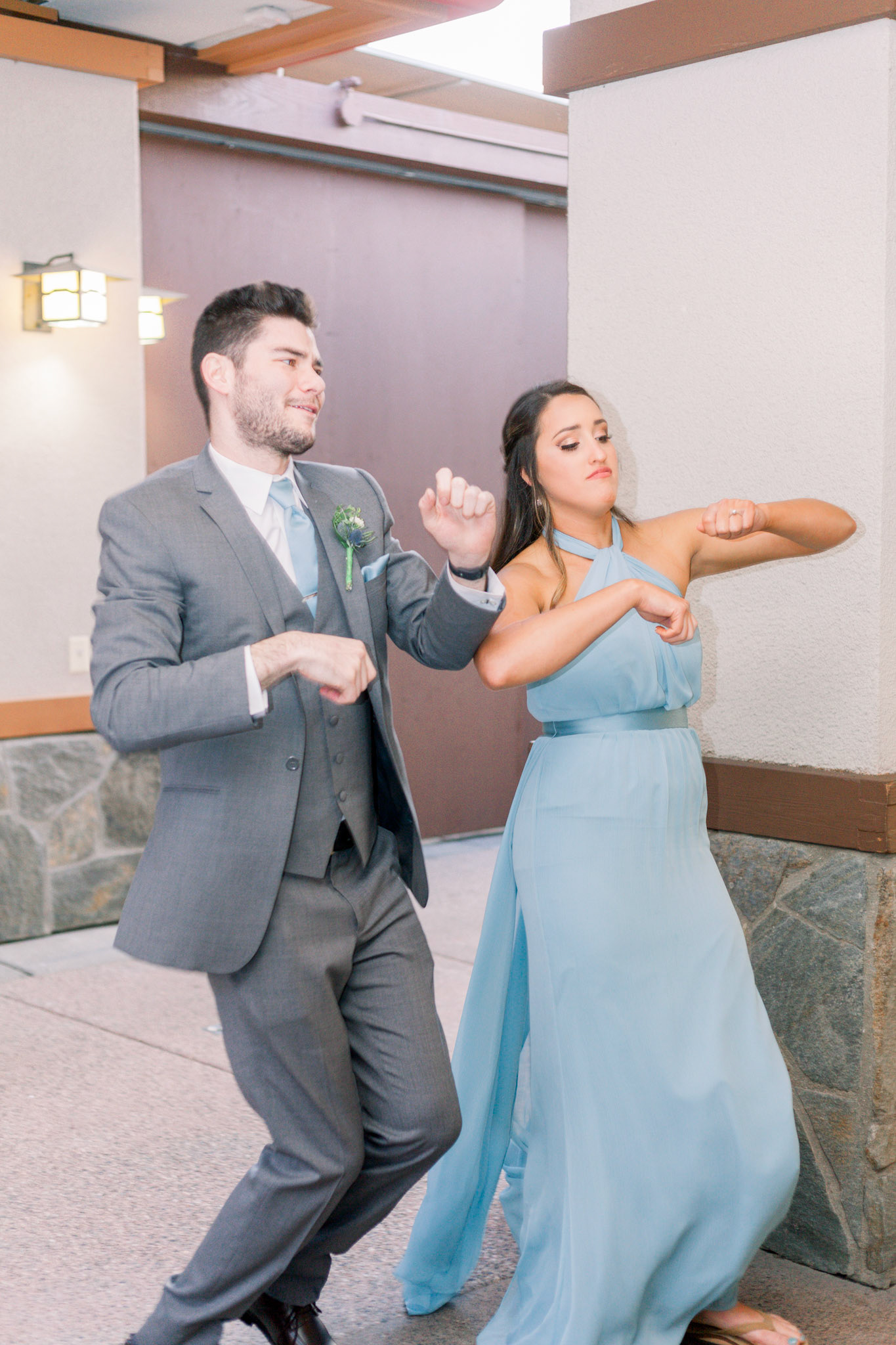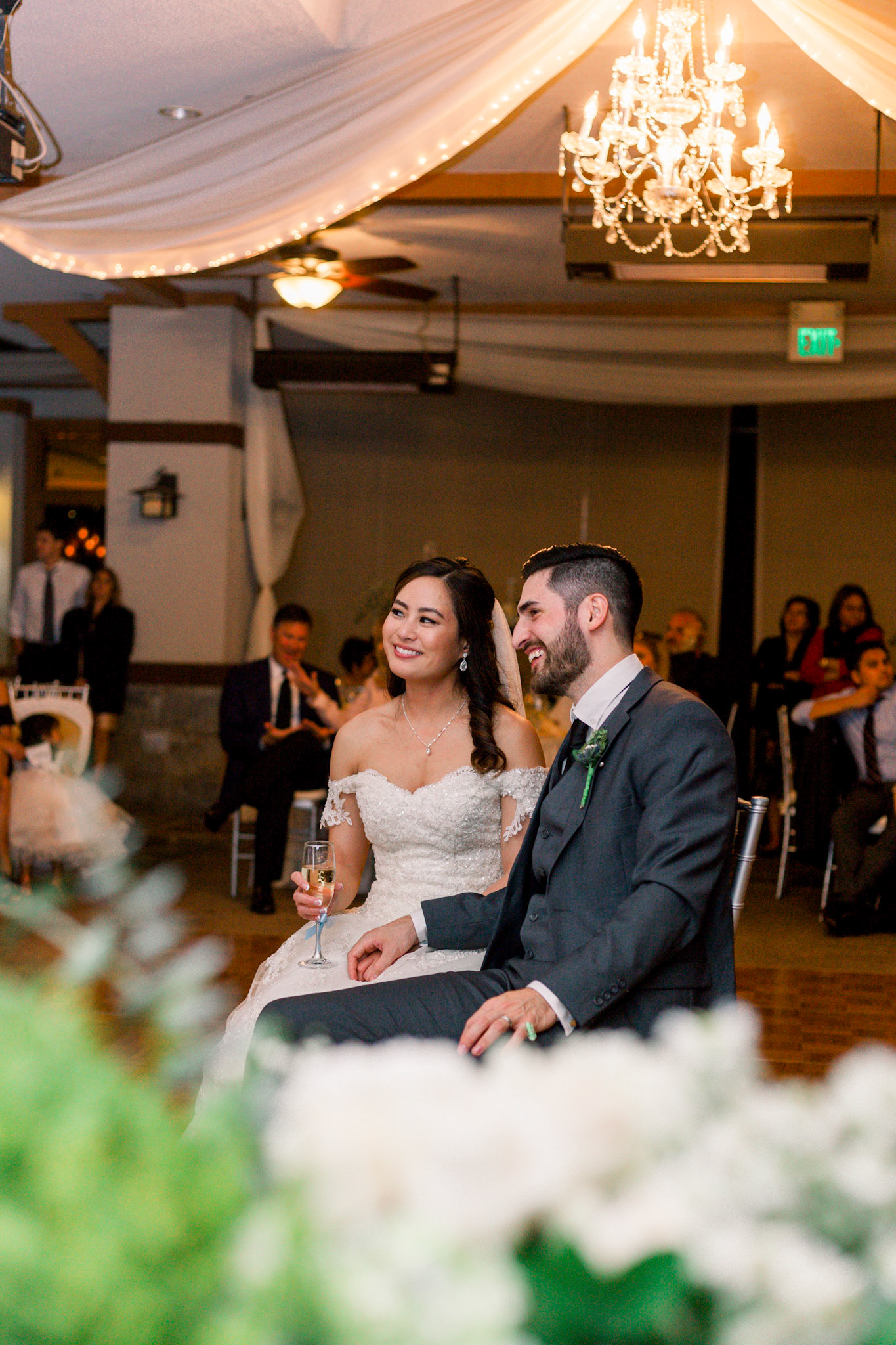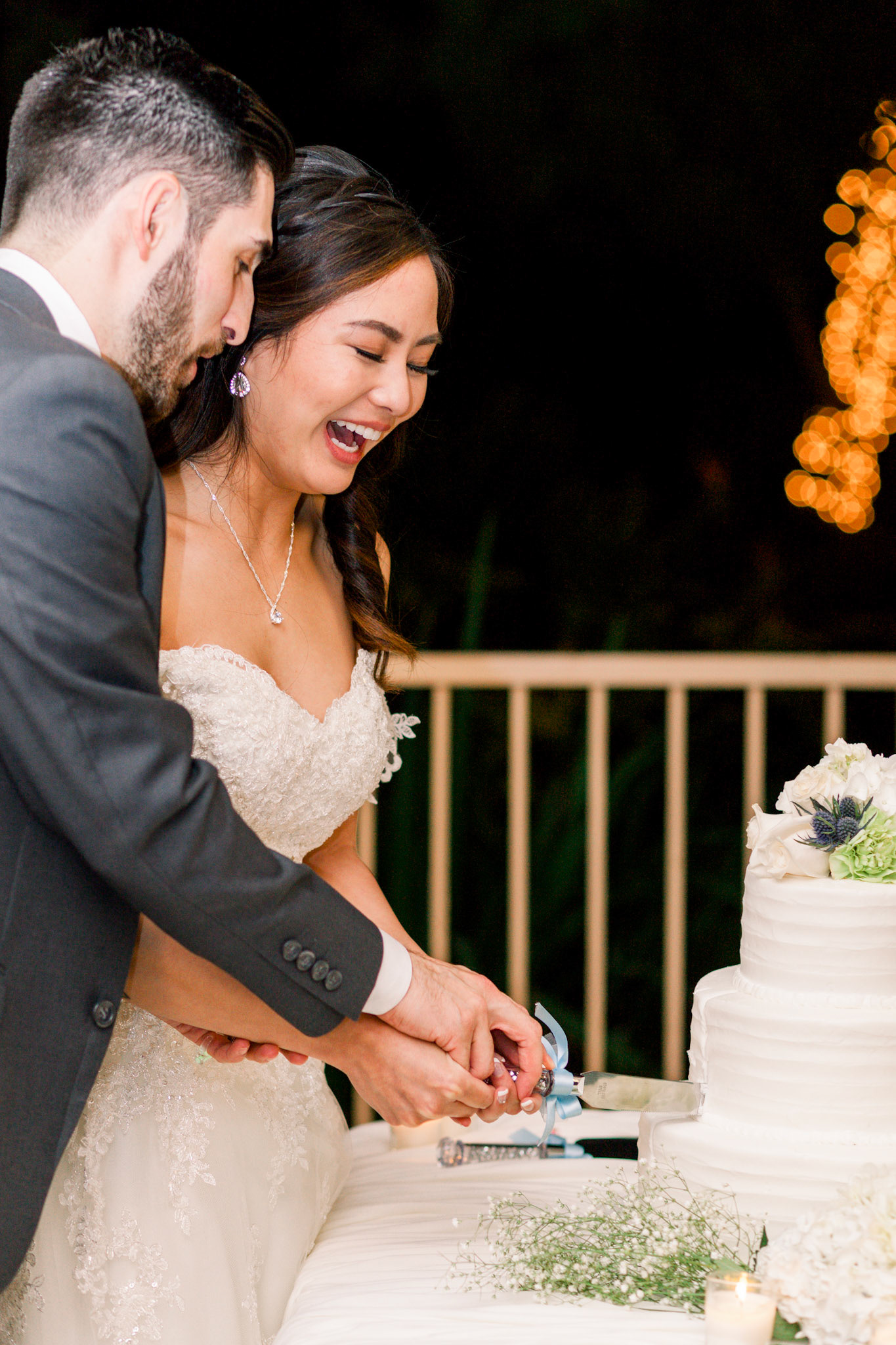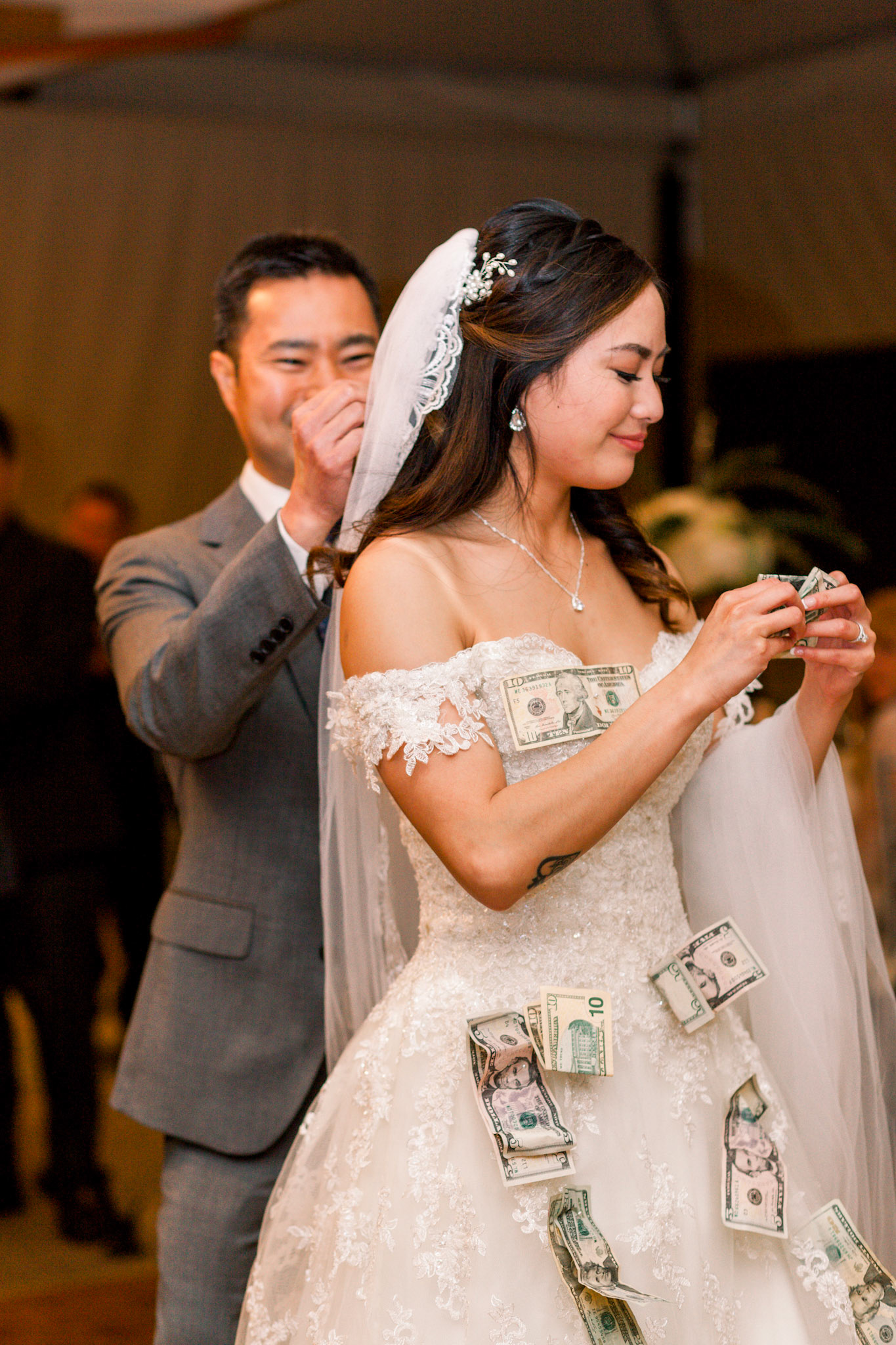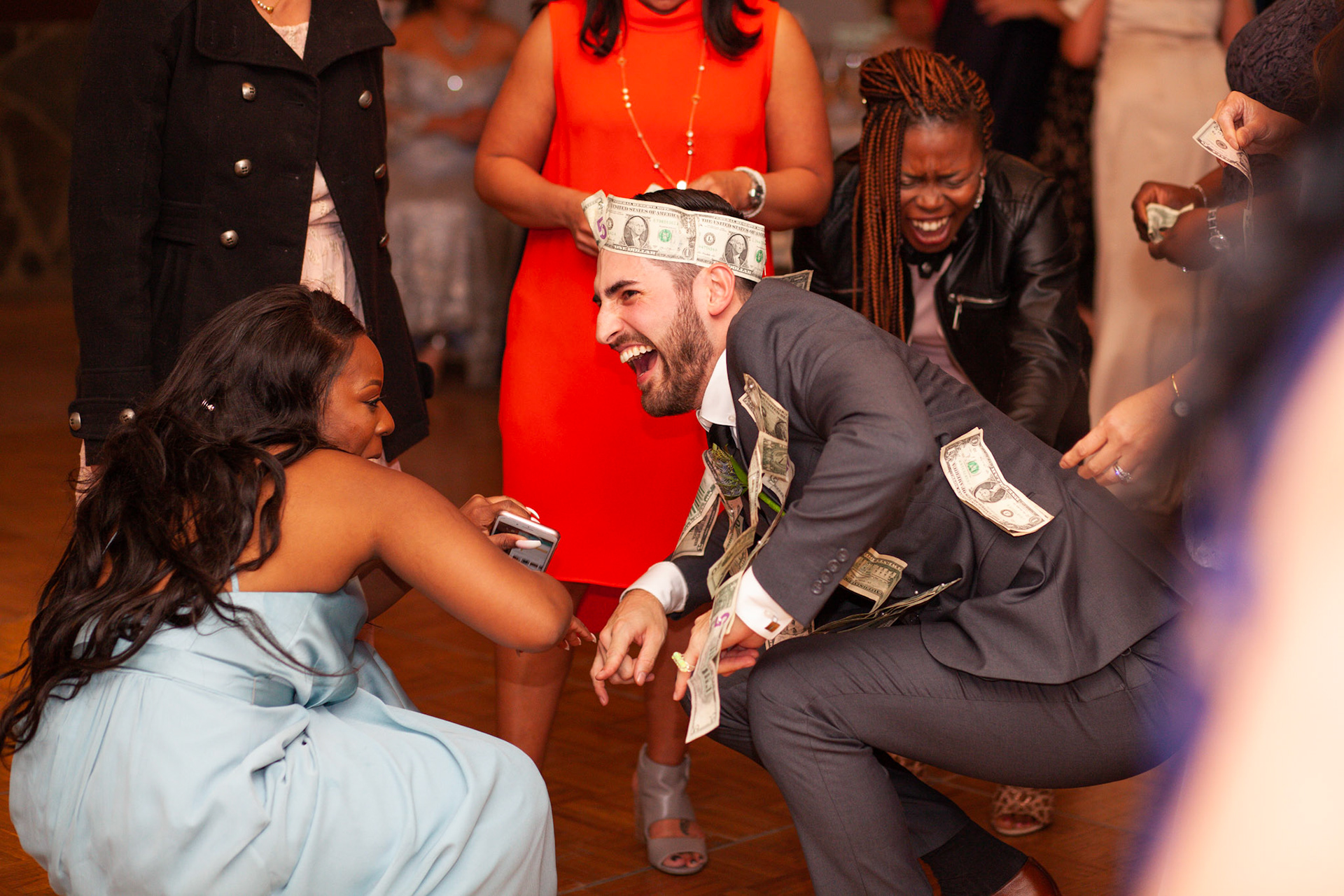 I highly recommend doing the money dance! I haven't heard much about this trend until recently. Perhaps it's a Filipino thing? Someone should educate me on this.