Emily and Connor's wedding was one of the chillest wedding I've been to. If you're considering a Friday or a weekday weddings, I say go for it! Everything was on time and everyone was relaxed and had a great time. 
When I found out that the wedding was going to be at Bowers Museum, I was pleasantly shocked. I didn't even know the museum does weddings, and it was so beautifully and tastefully executed. I think w
eekday weddings just tend to be more low-key and I definitely appreciated them when it's a nice California summer day out.
Emily and Connor make such an adorable couple! And they have the best group of friends and family. The guys got ready at the museum, and his groomsmen circled him as Emily arrived on site. She came in this adorable VW bus, and laughed when she saw the guy's huddle. Their first look was just perfect, and I love how emotional this moment is for a lot of people. If you're debating whether or not to do a first look, I always highly encourage couples to fit this in if there's room on the agenda.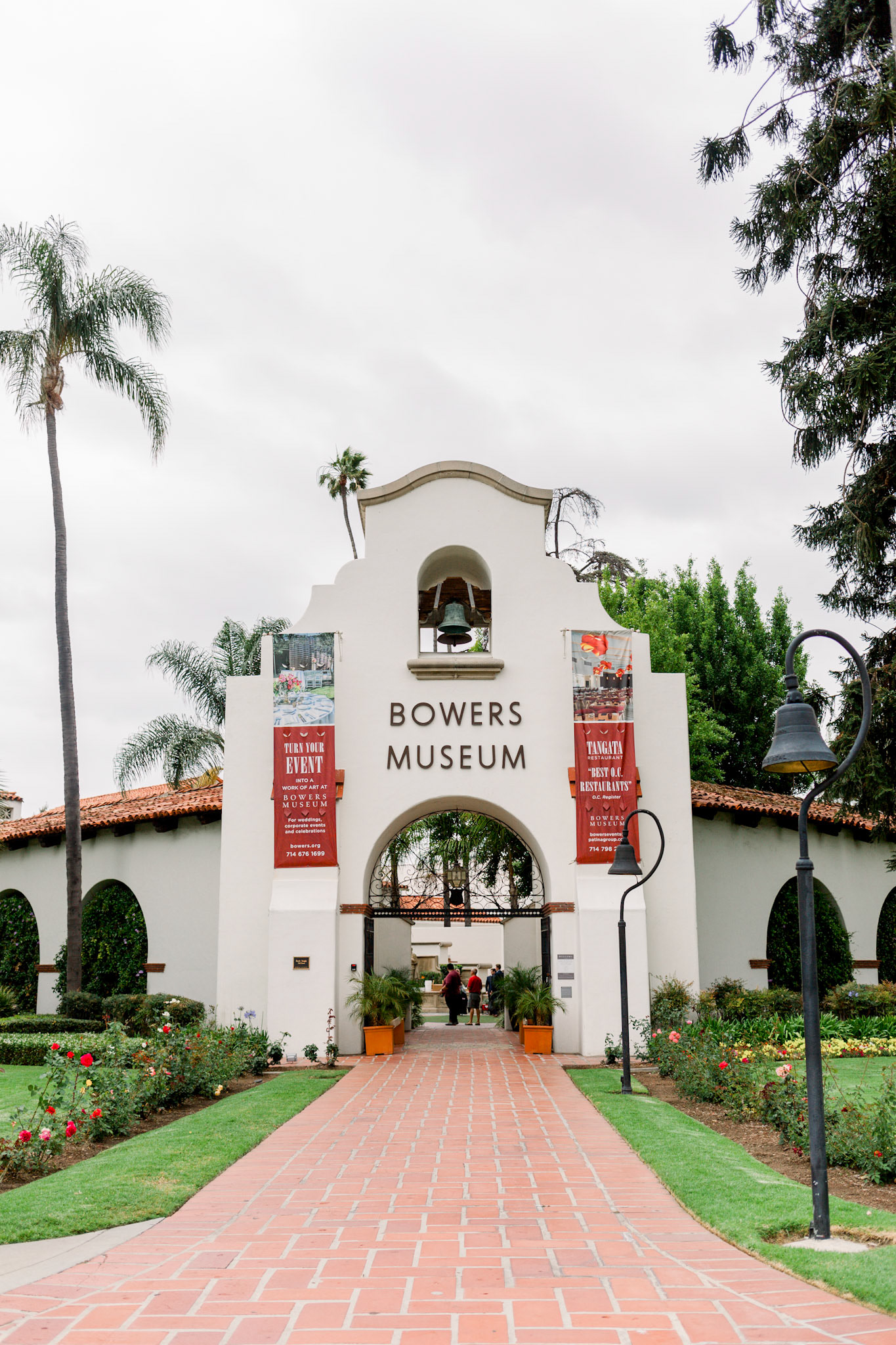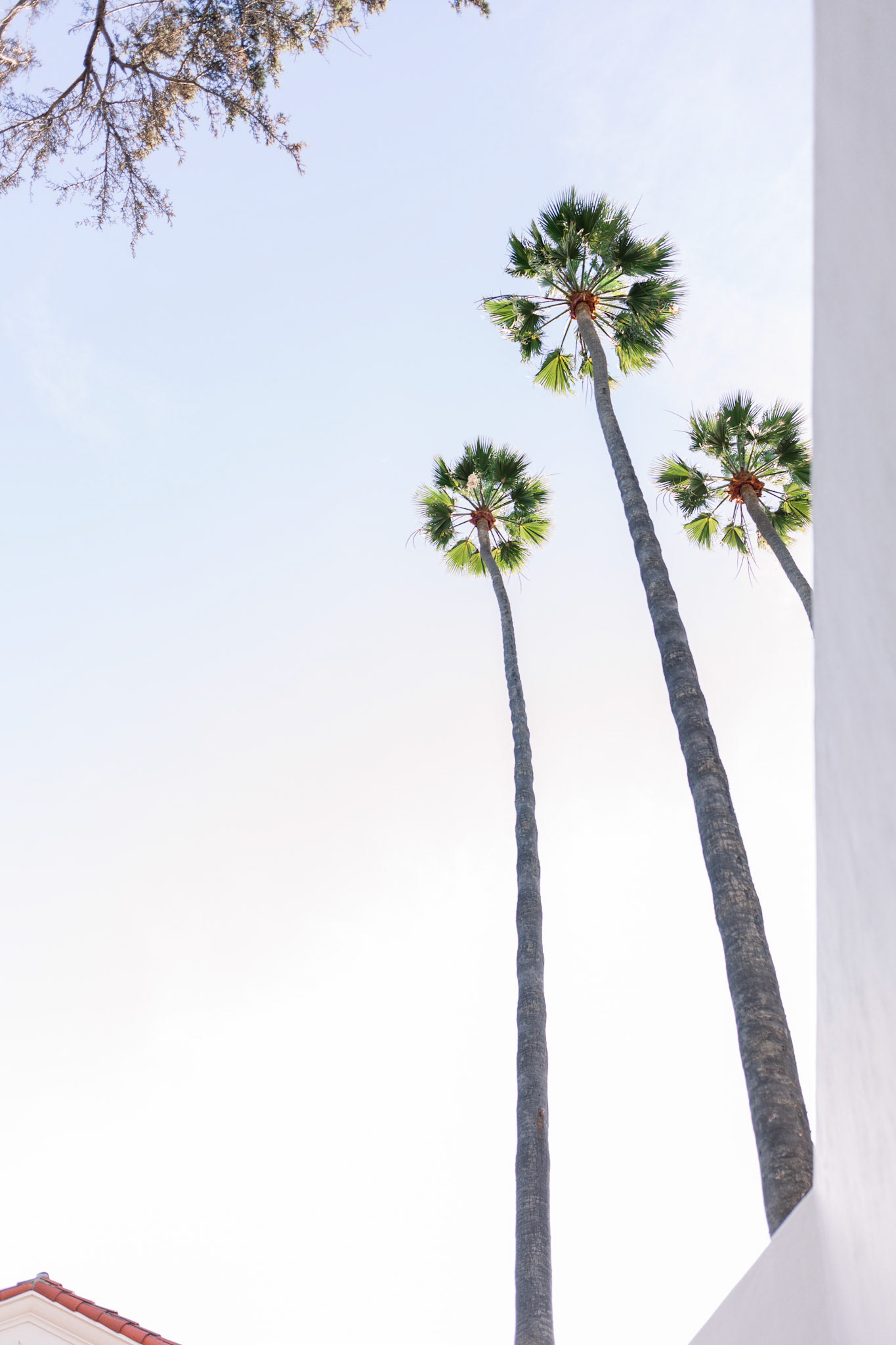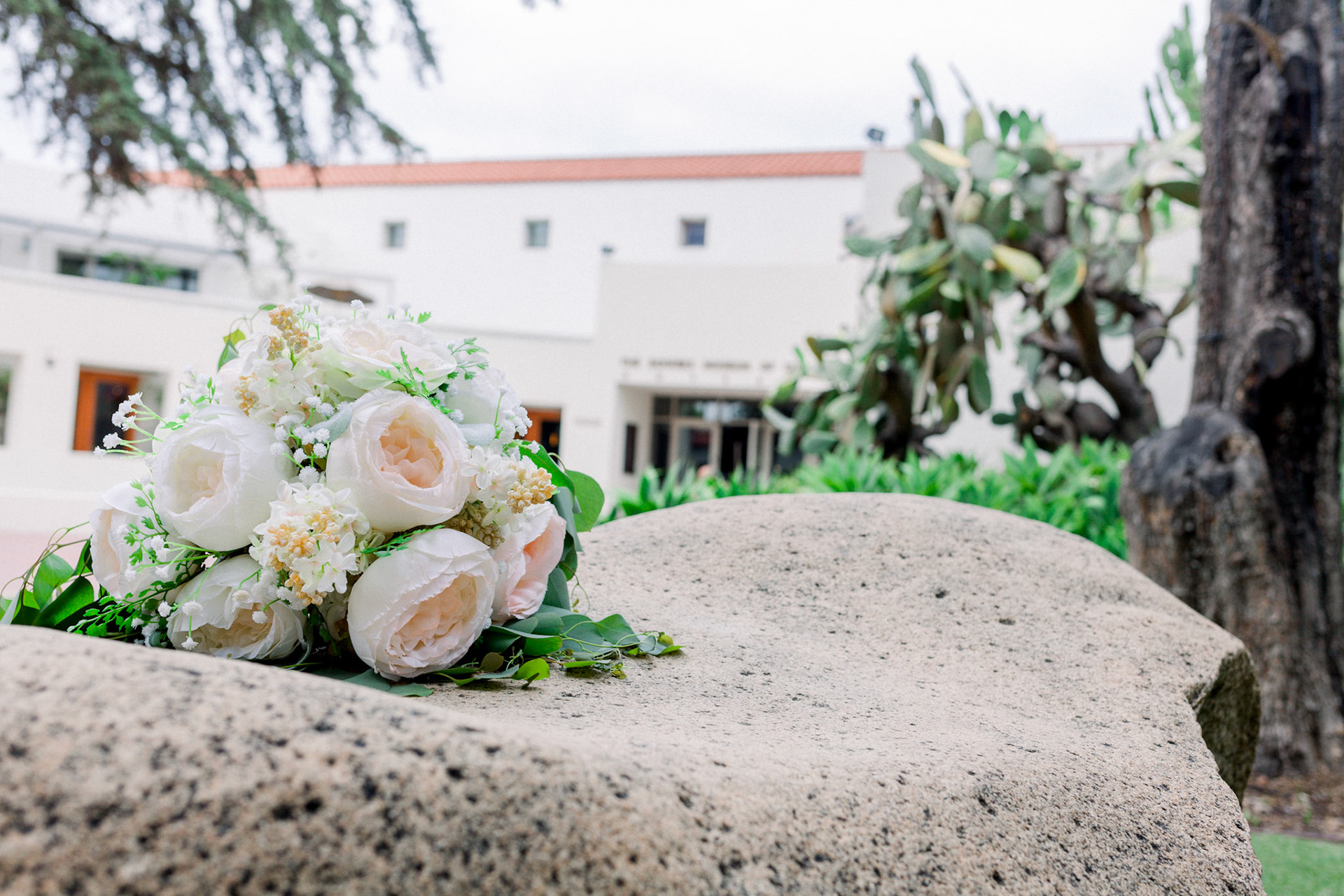 The florals were a mix of silk flowers and live eucalyptus leaves! I always show brides these photos because you can't even tell in photos that they're not real!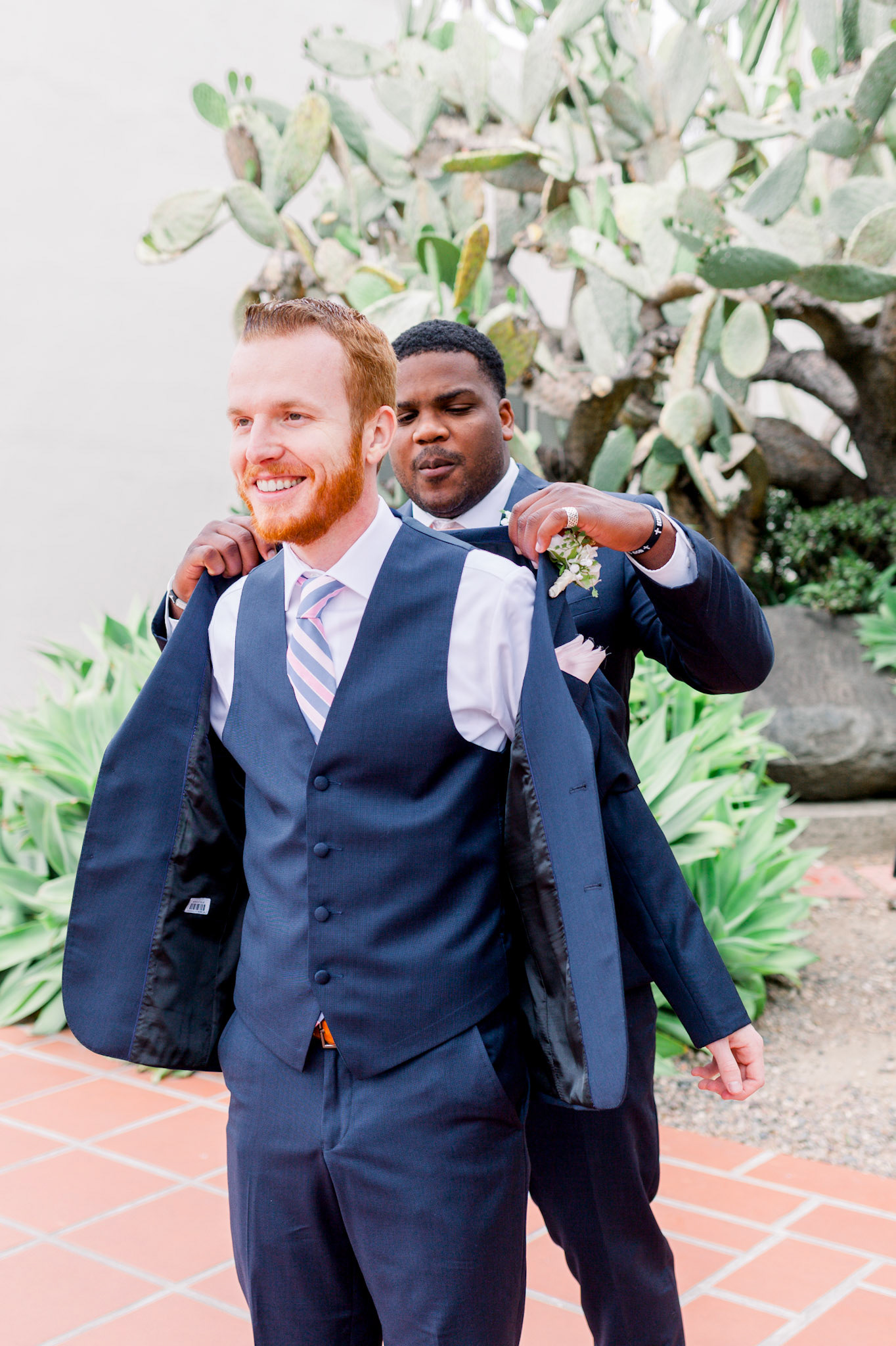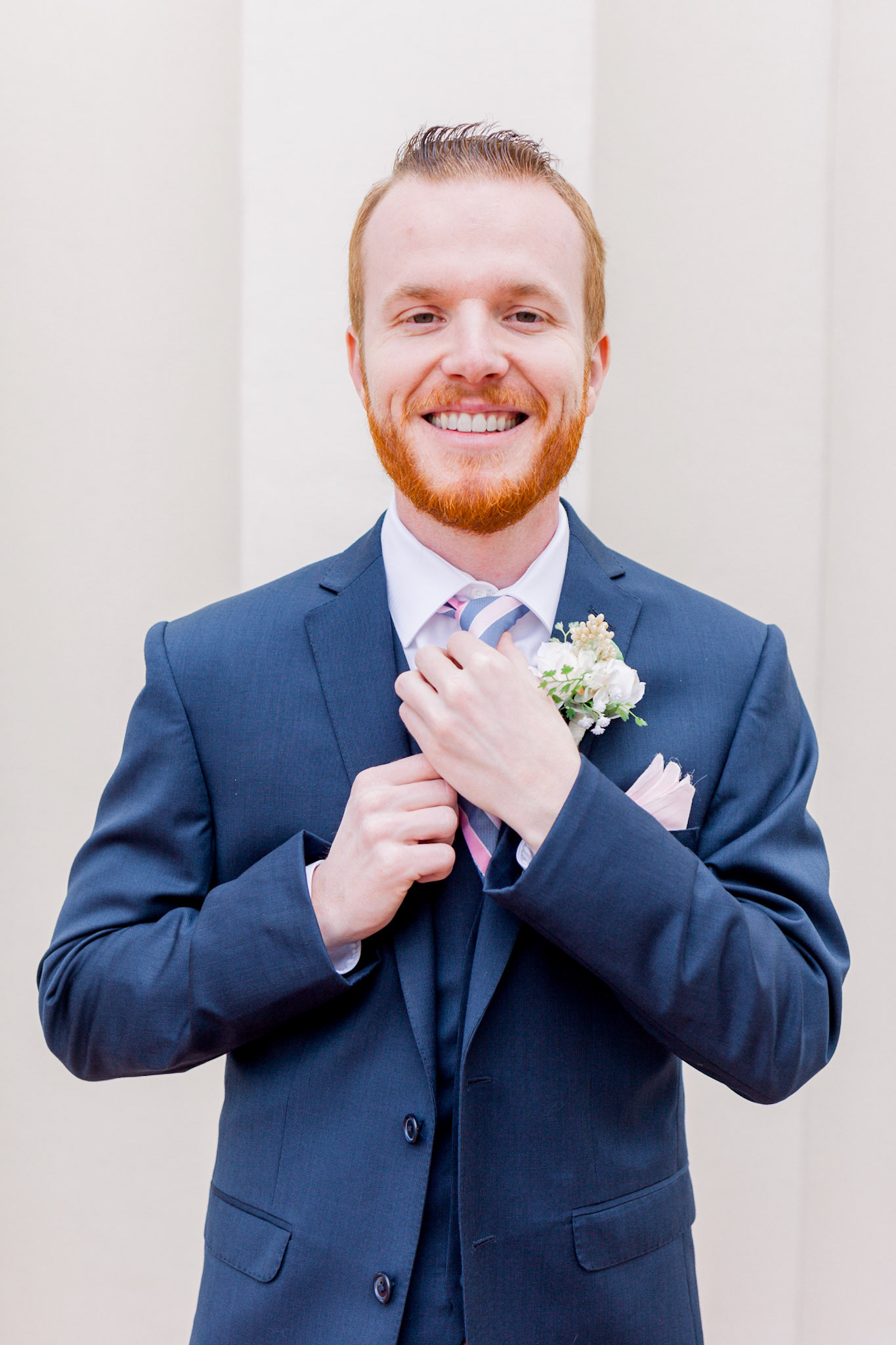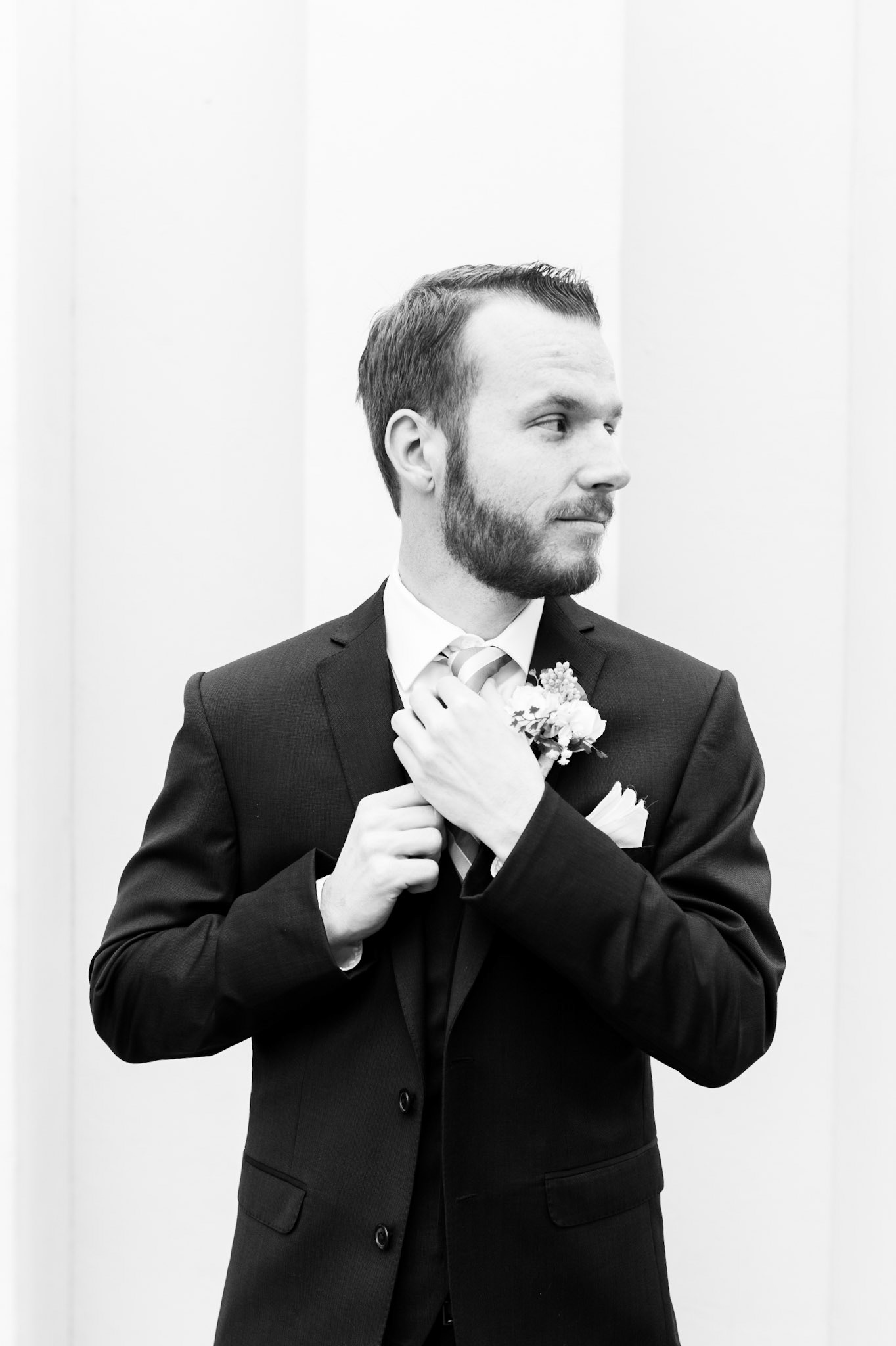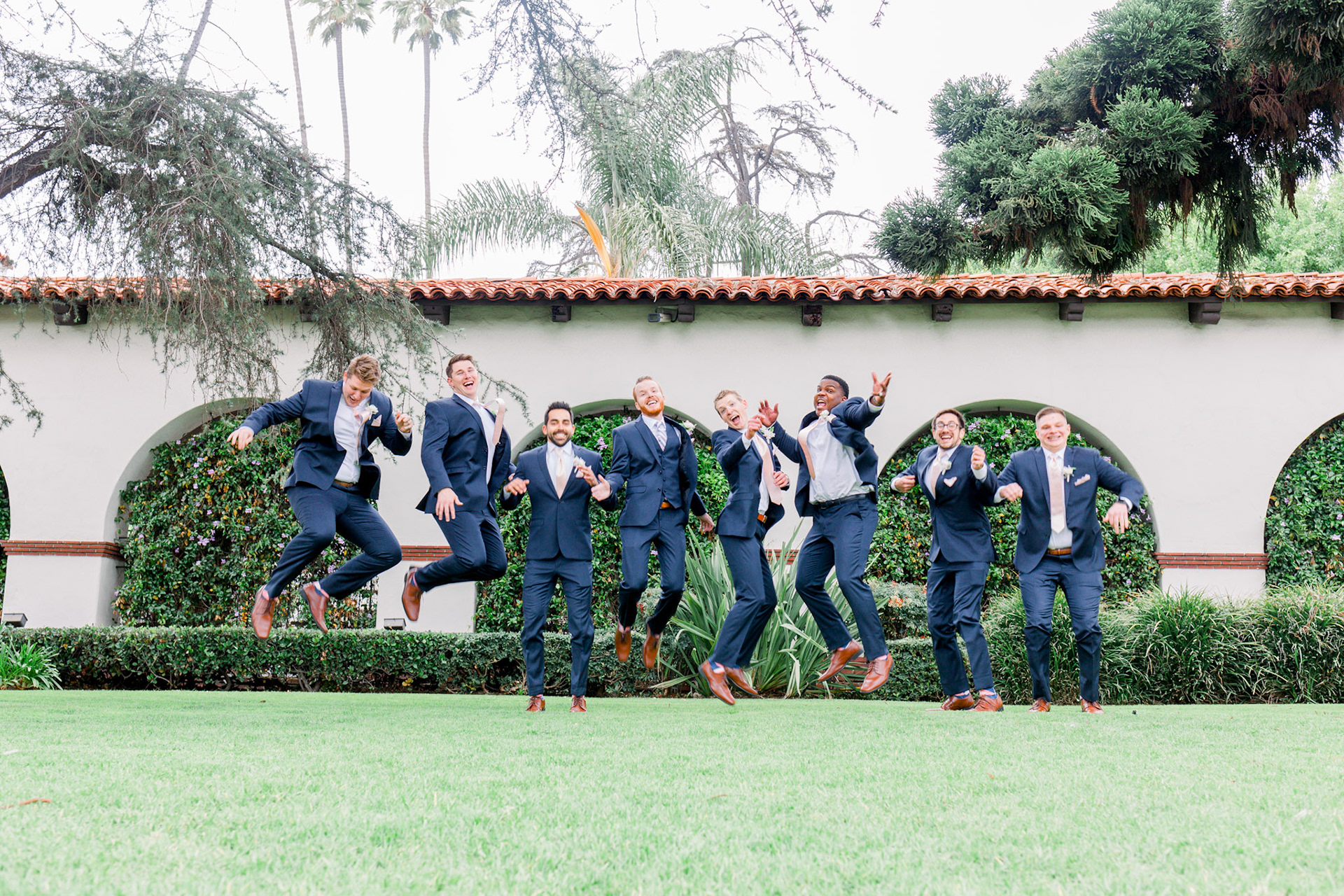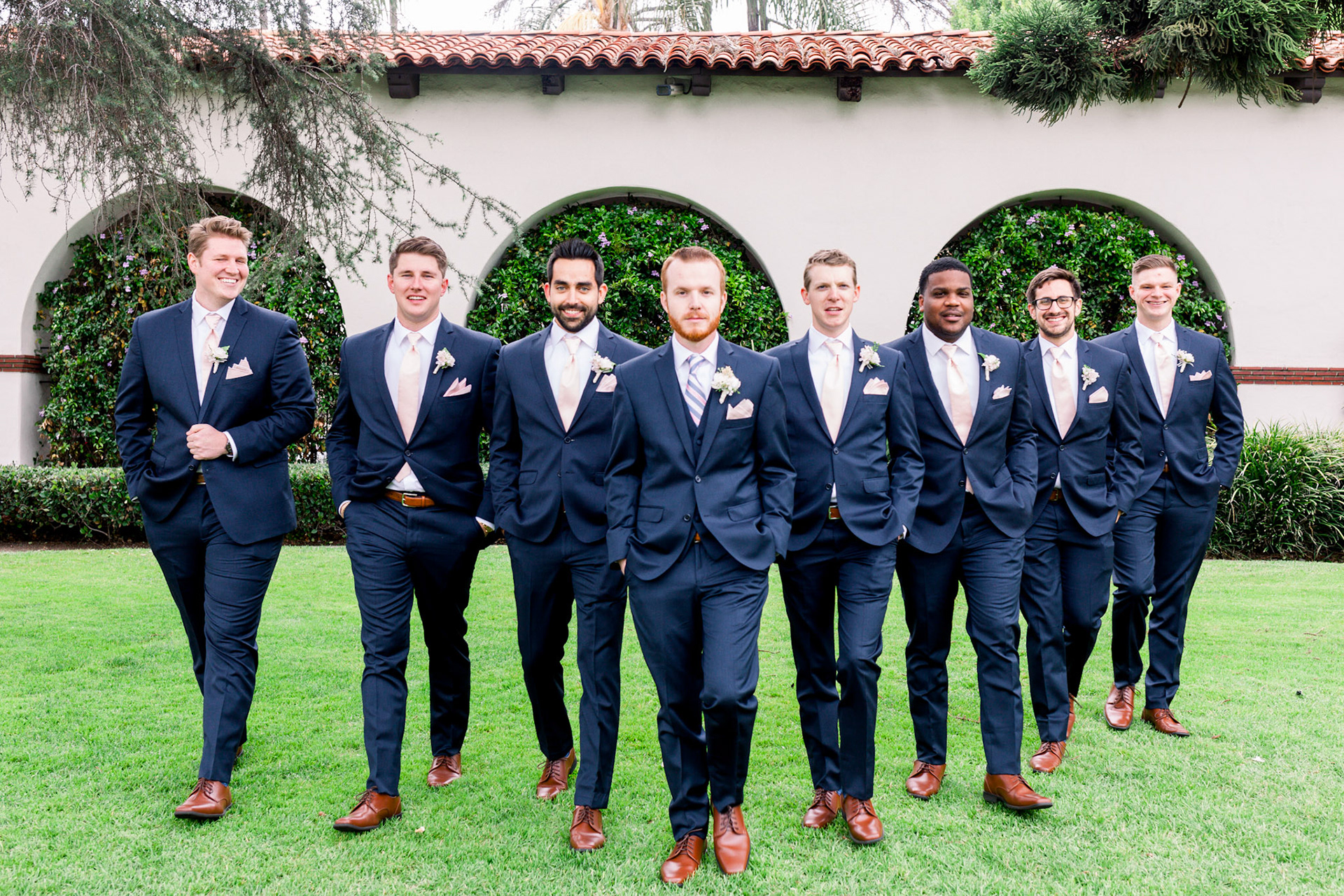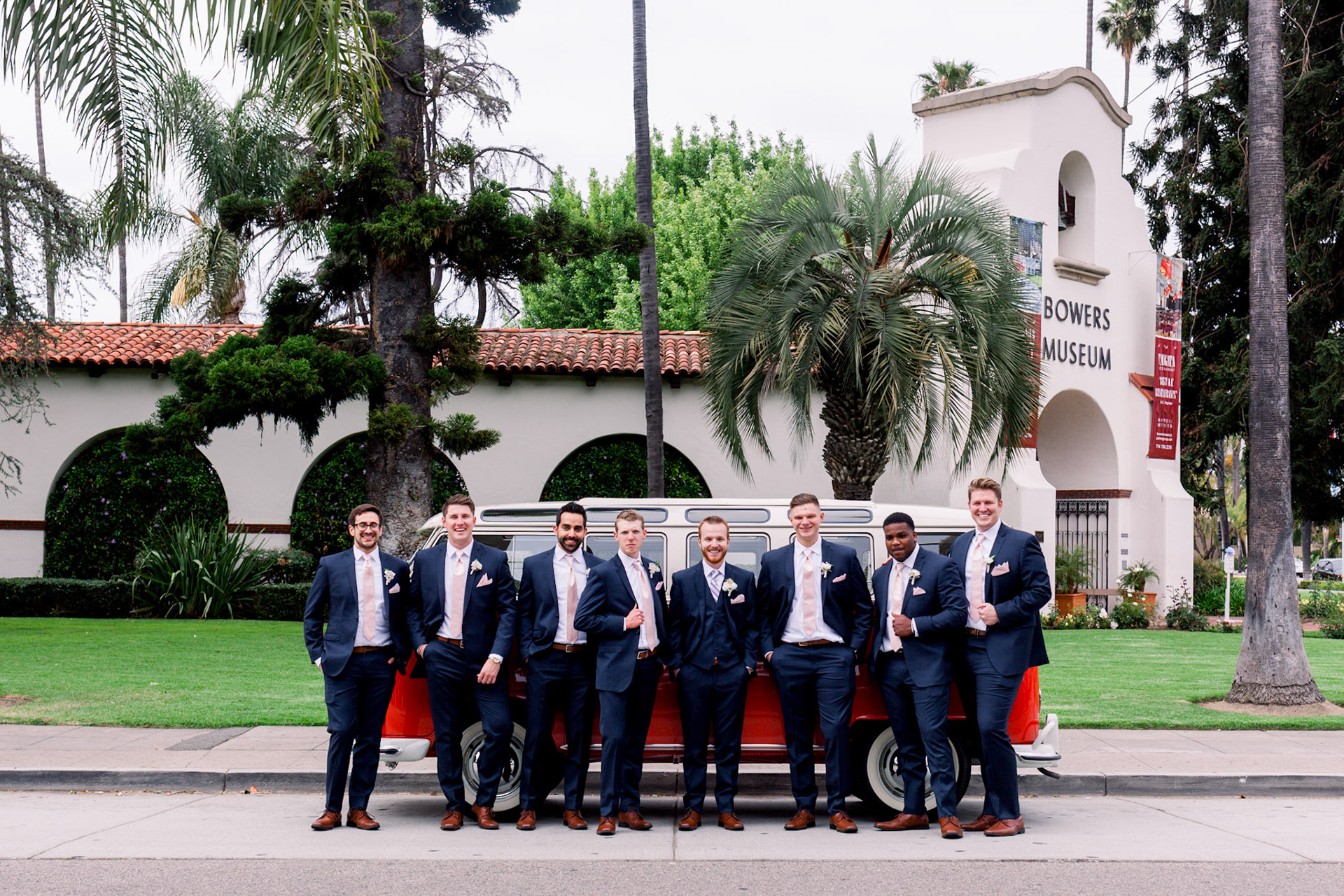 Guys know how to have fun too! Check out that awesome Volkswagen wedding car! I didn't even know you can rent a Volkswagen van in Orange County, but if you ever want a vintage VW bus rental, check out Vintage Surfari Wagons.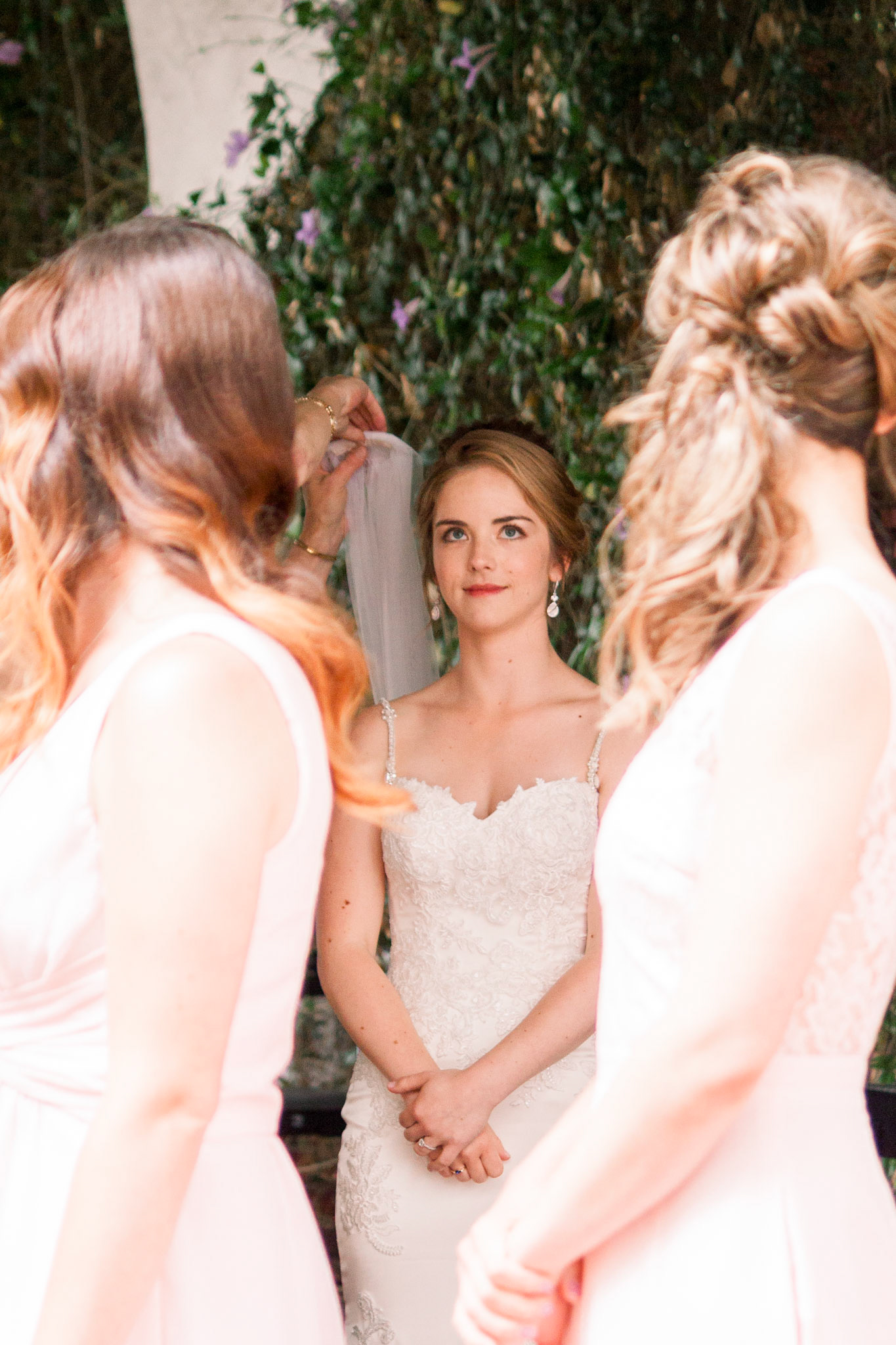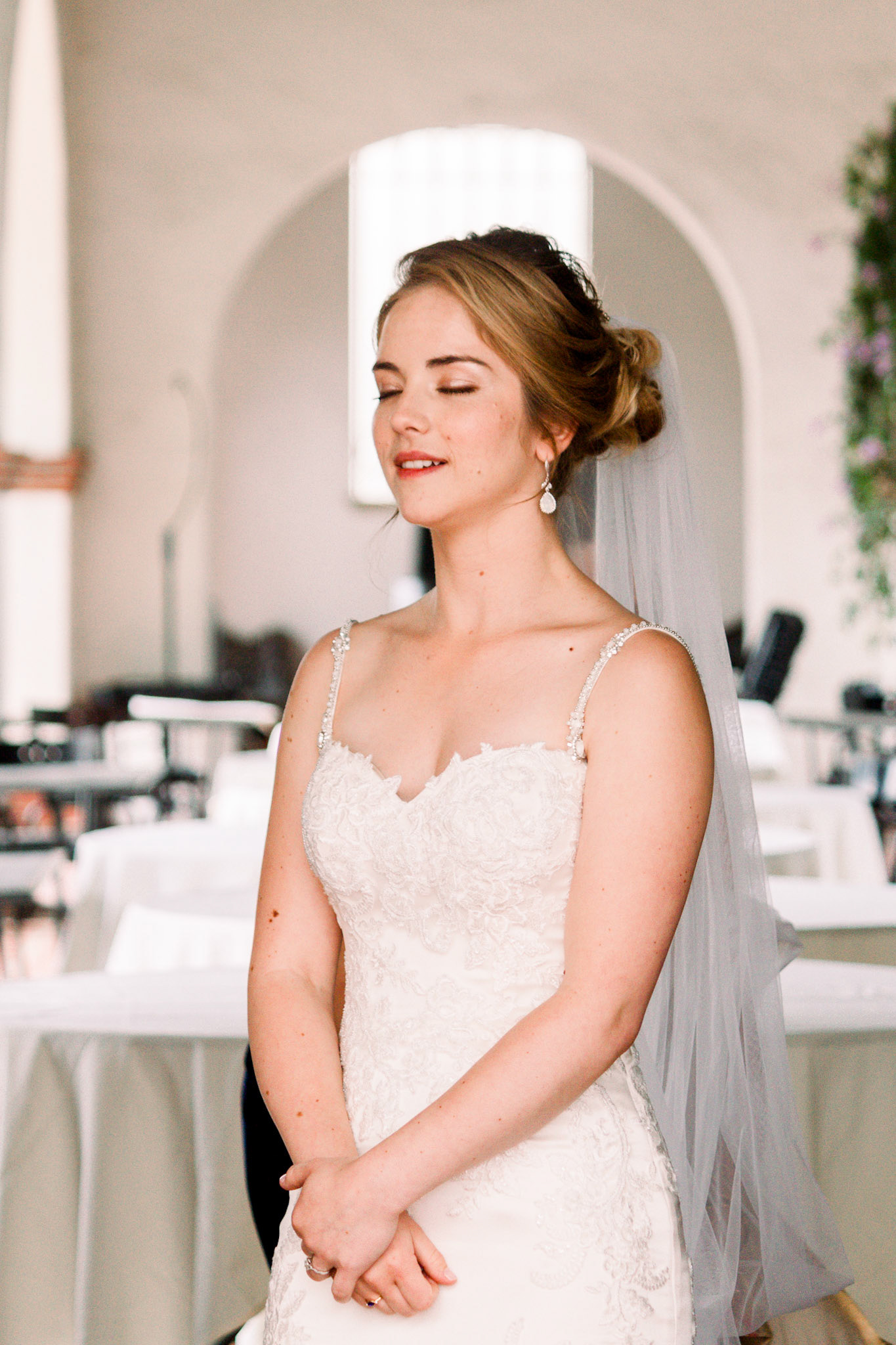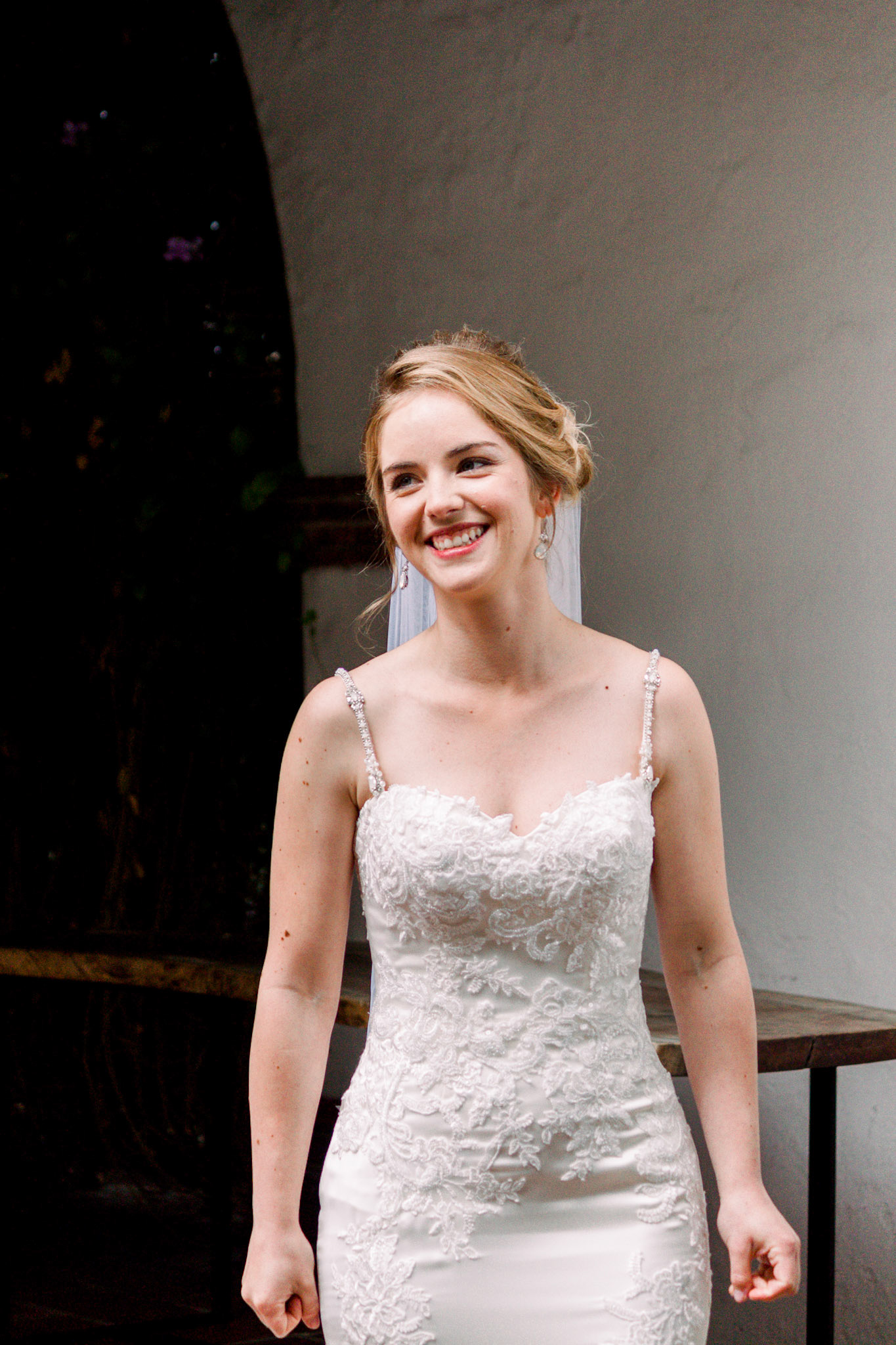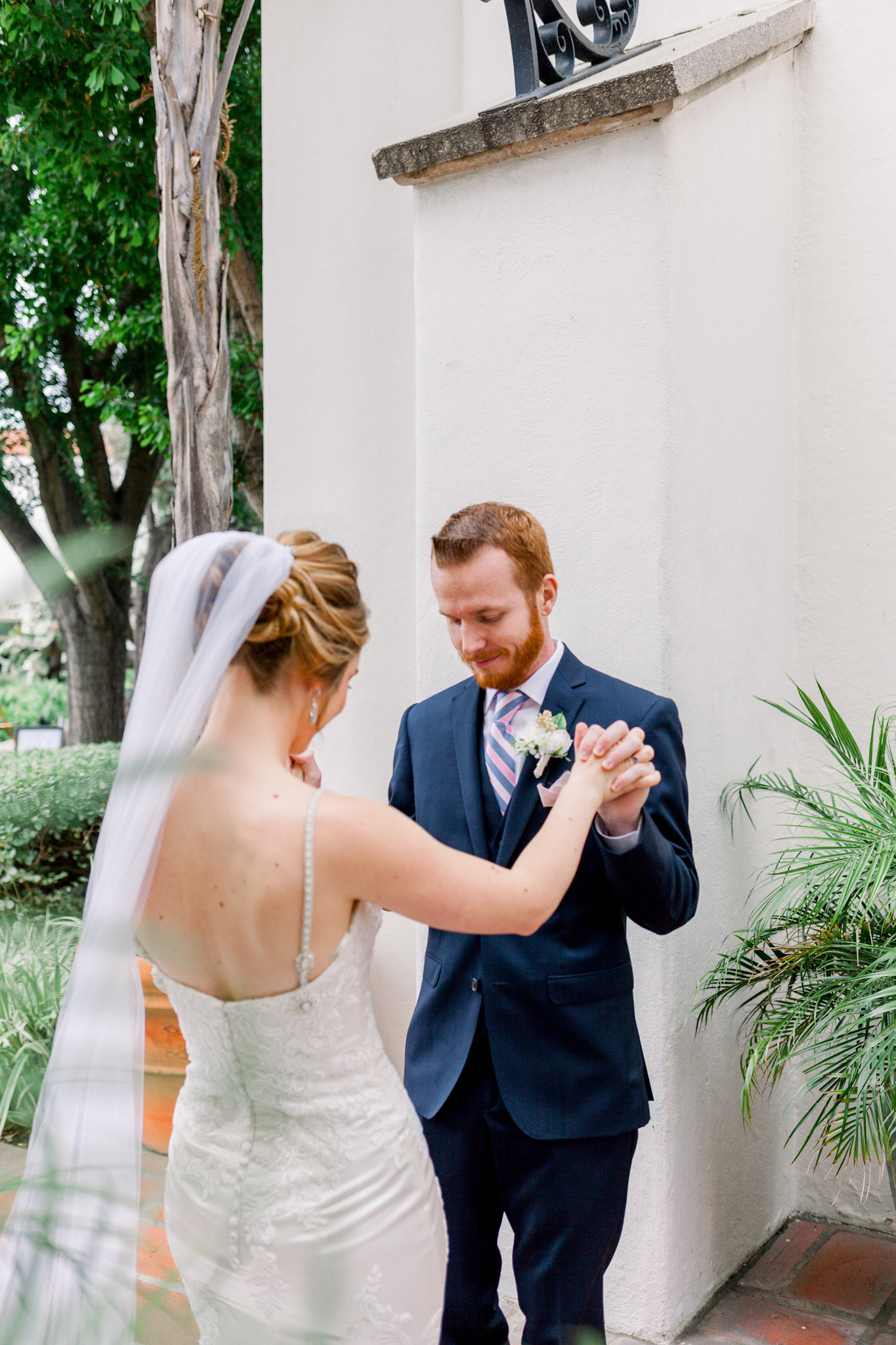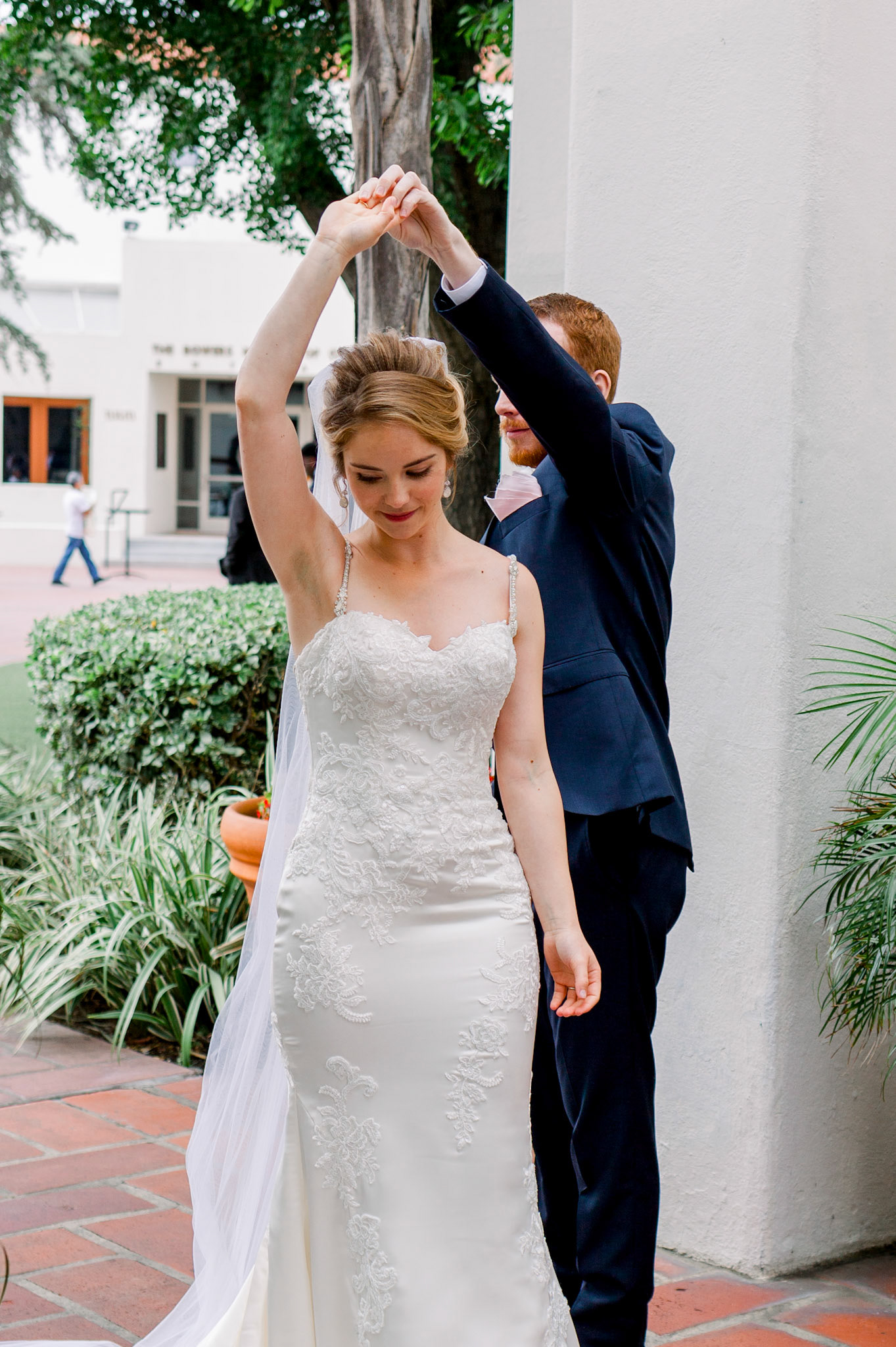 Private first looks are always my favorite!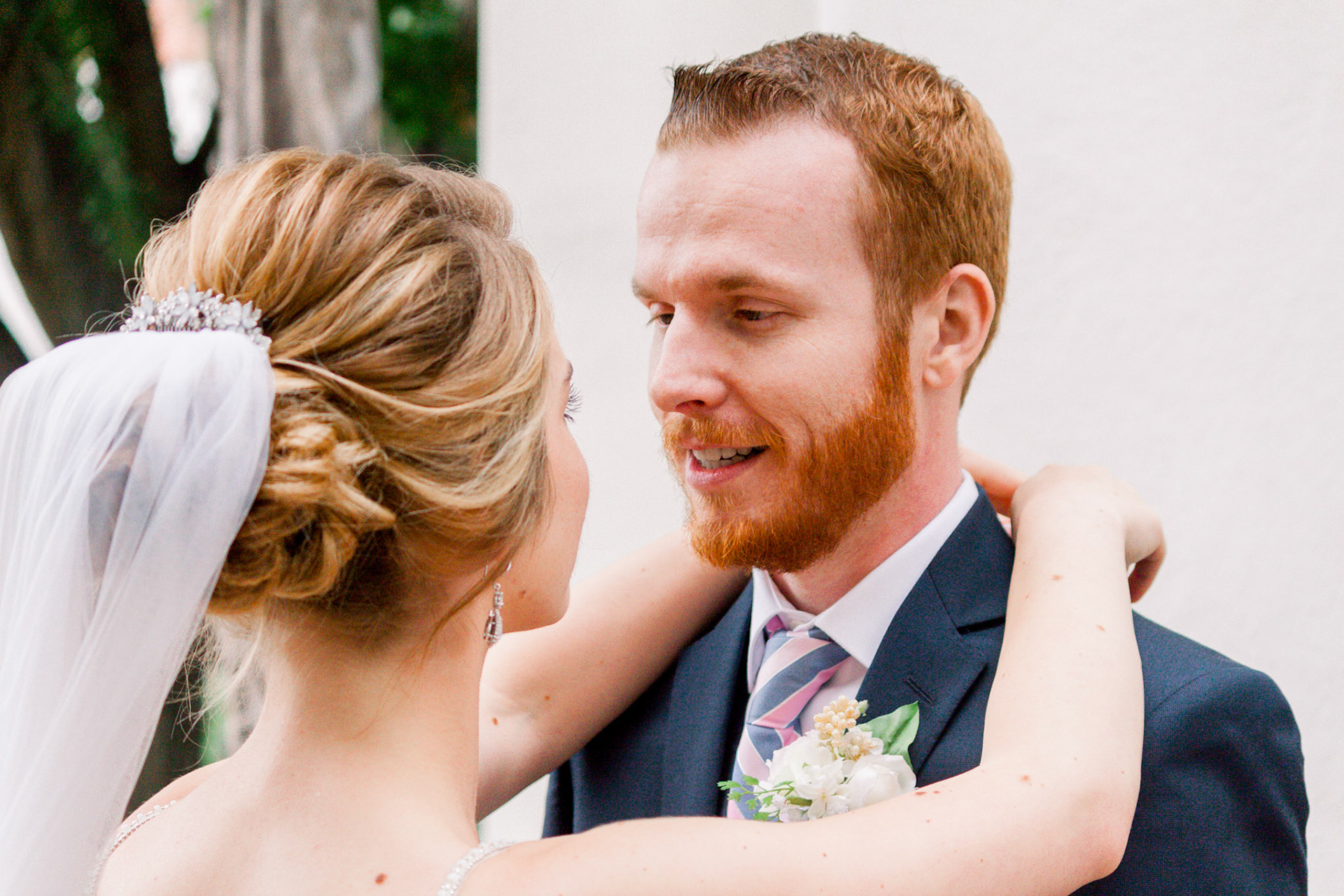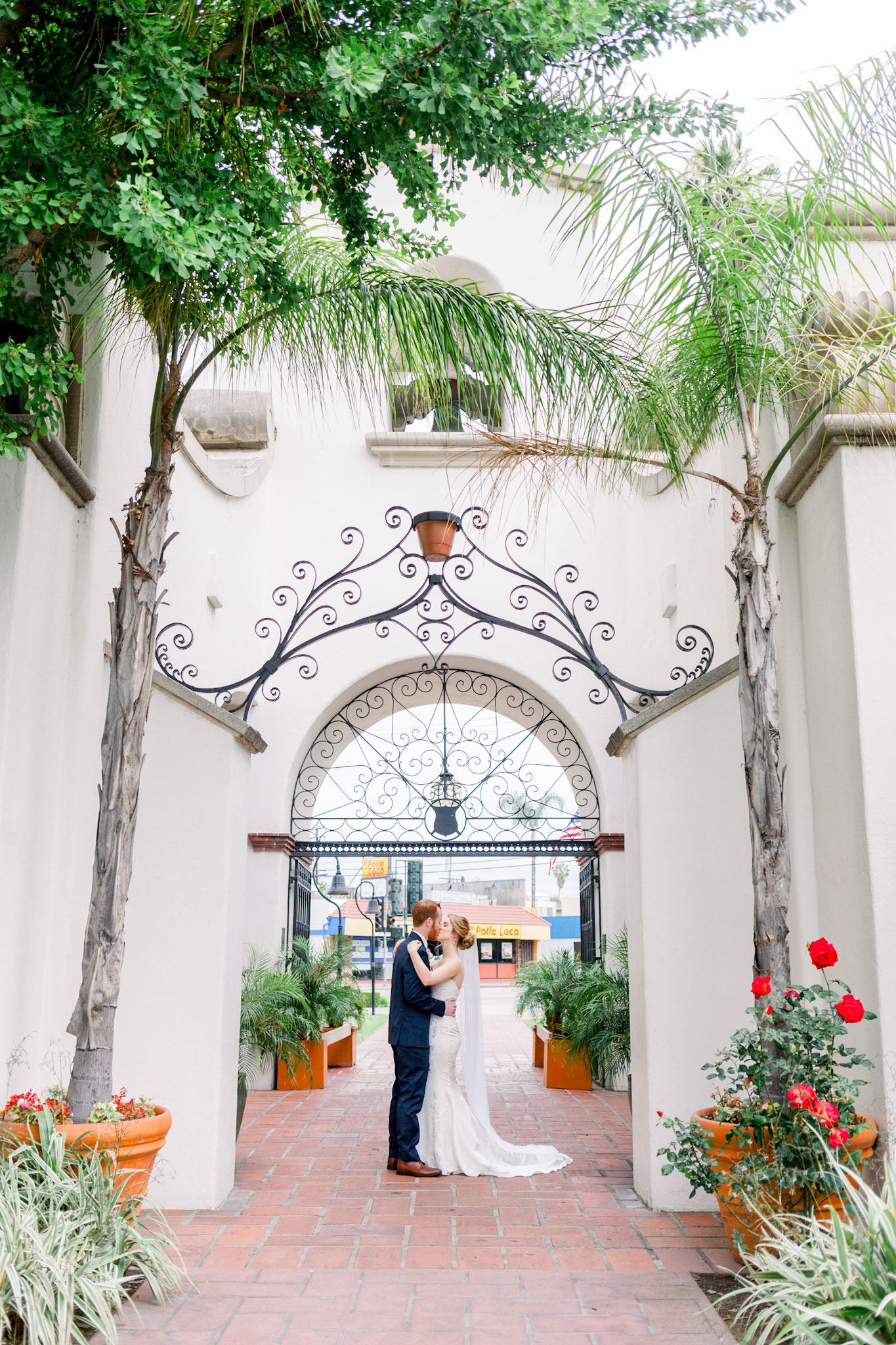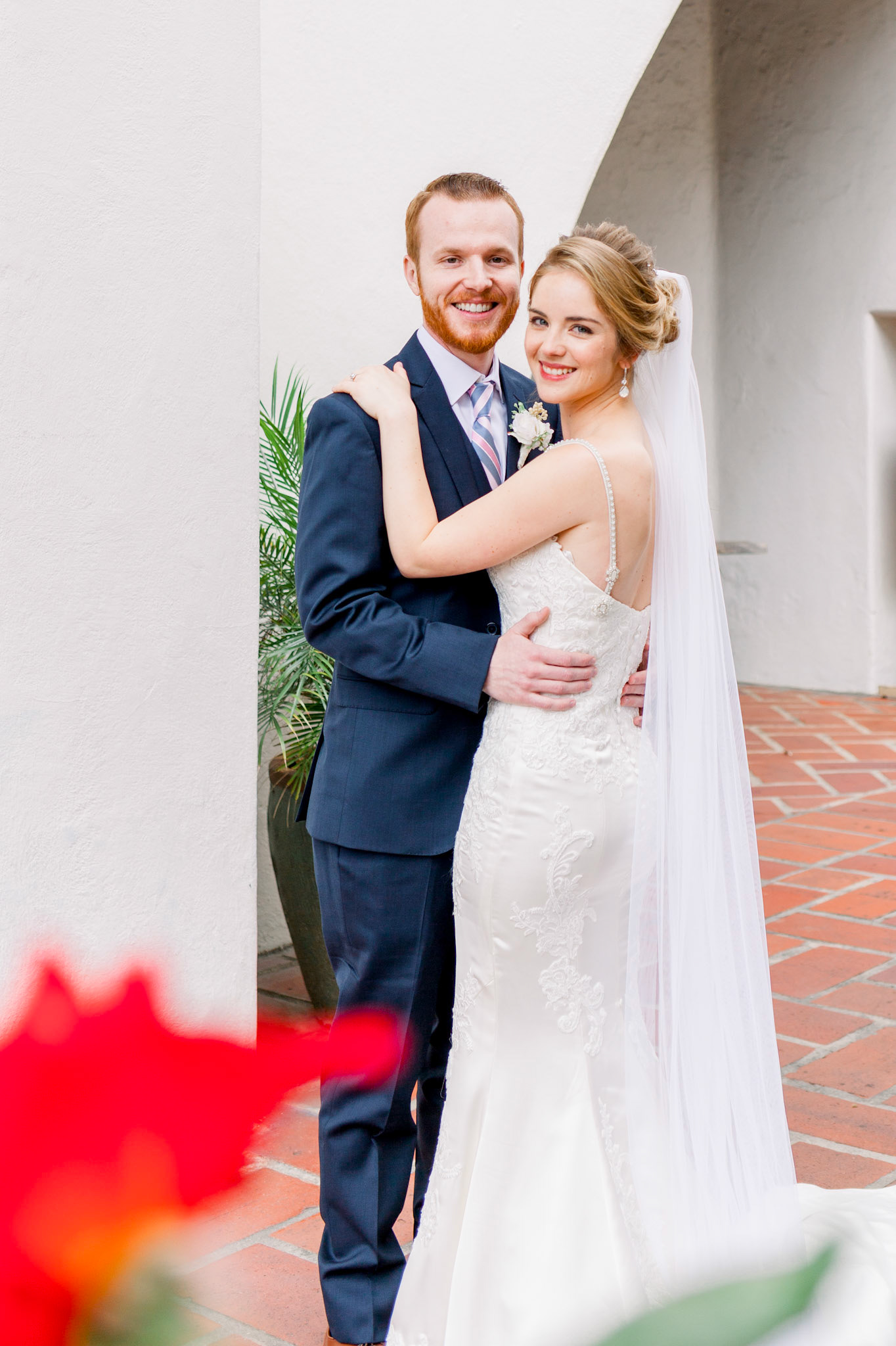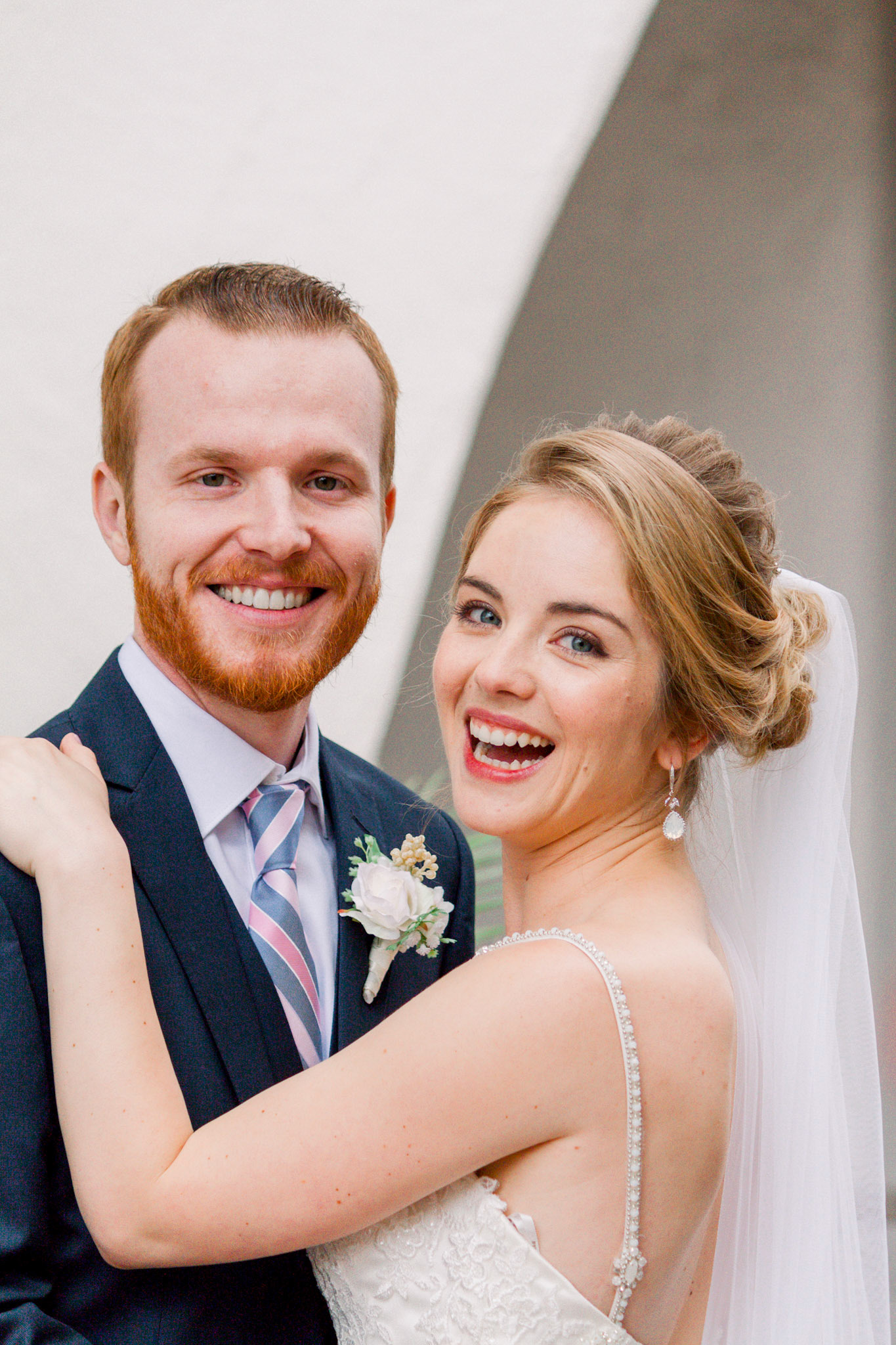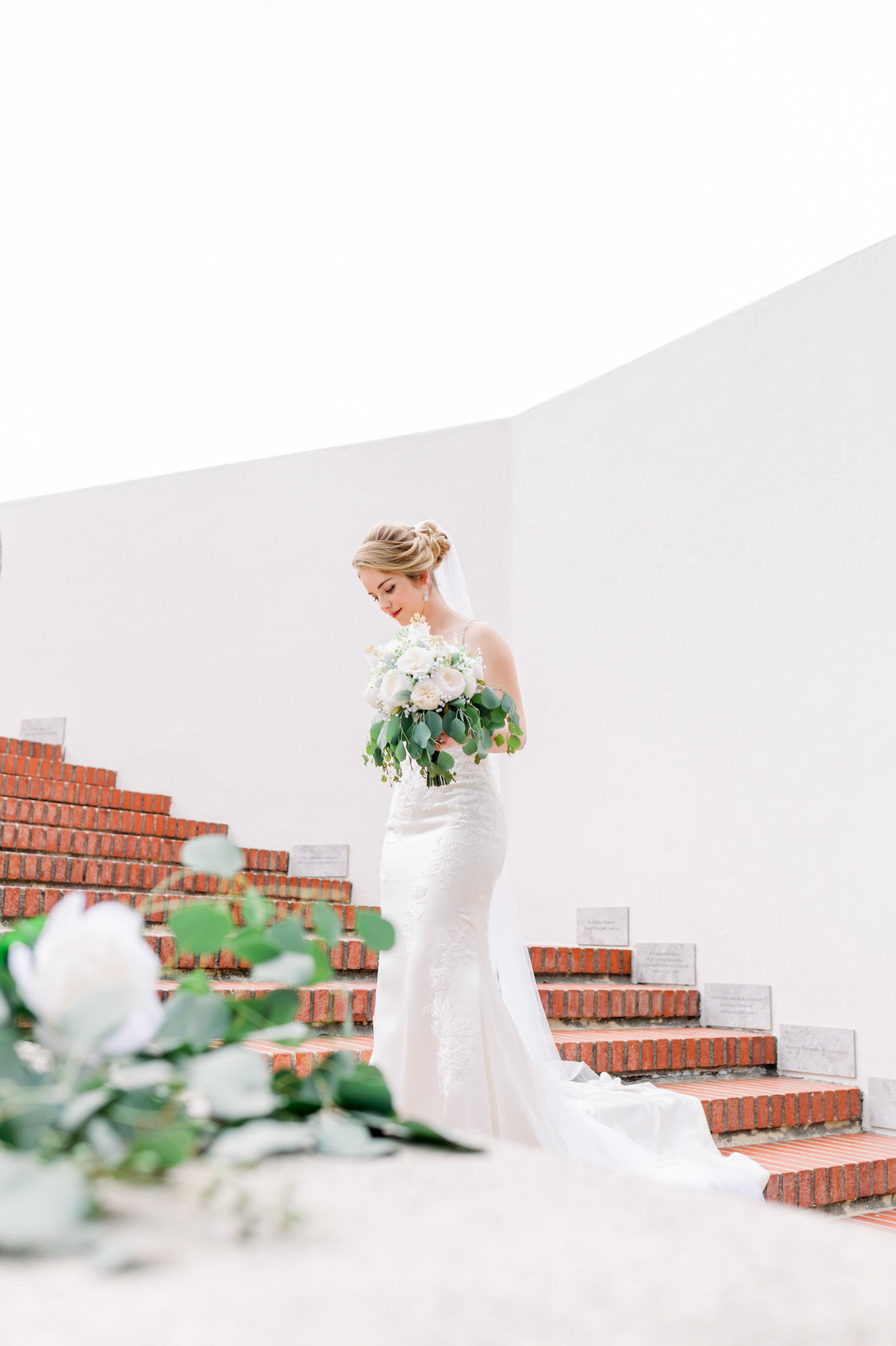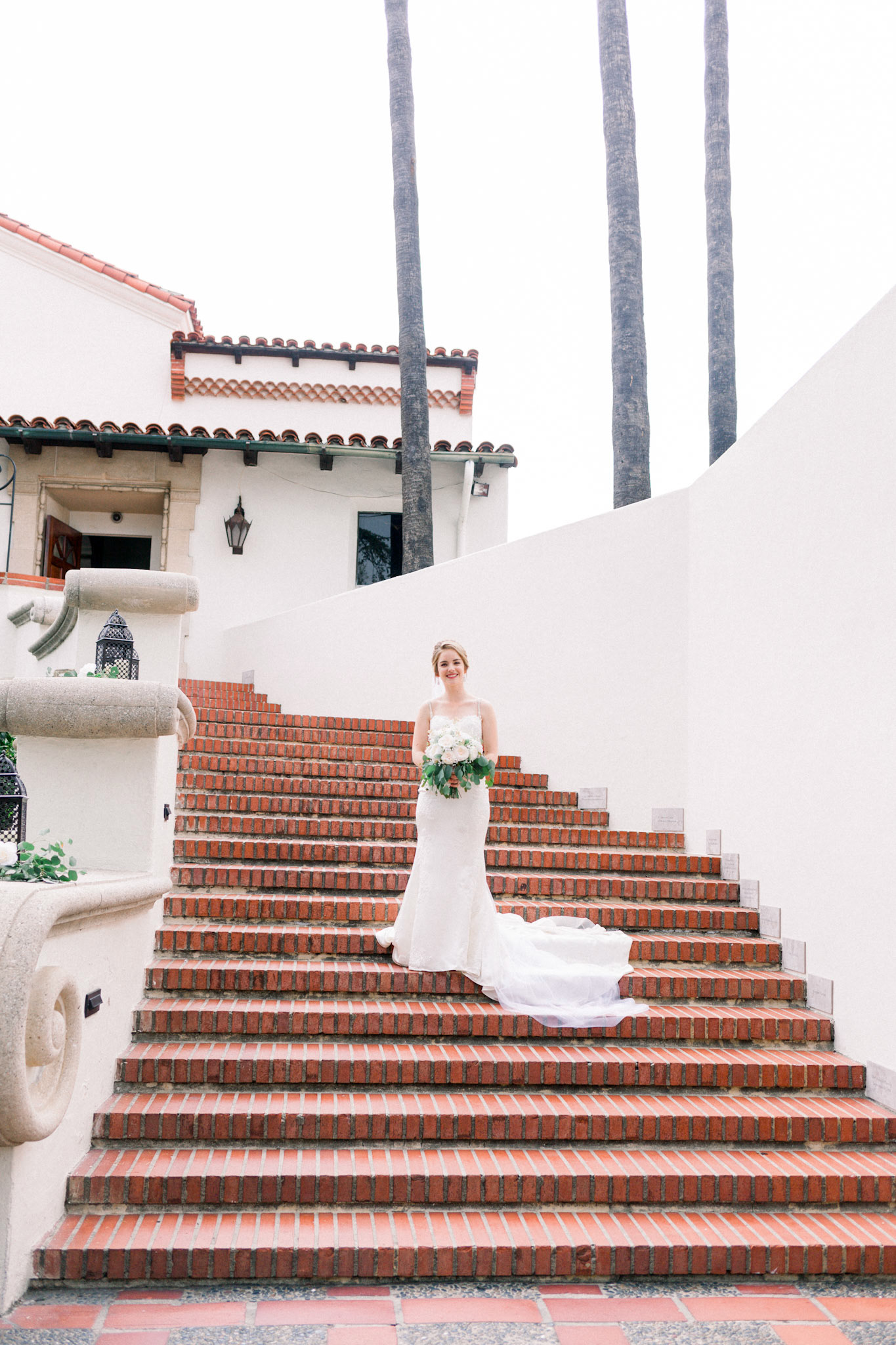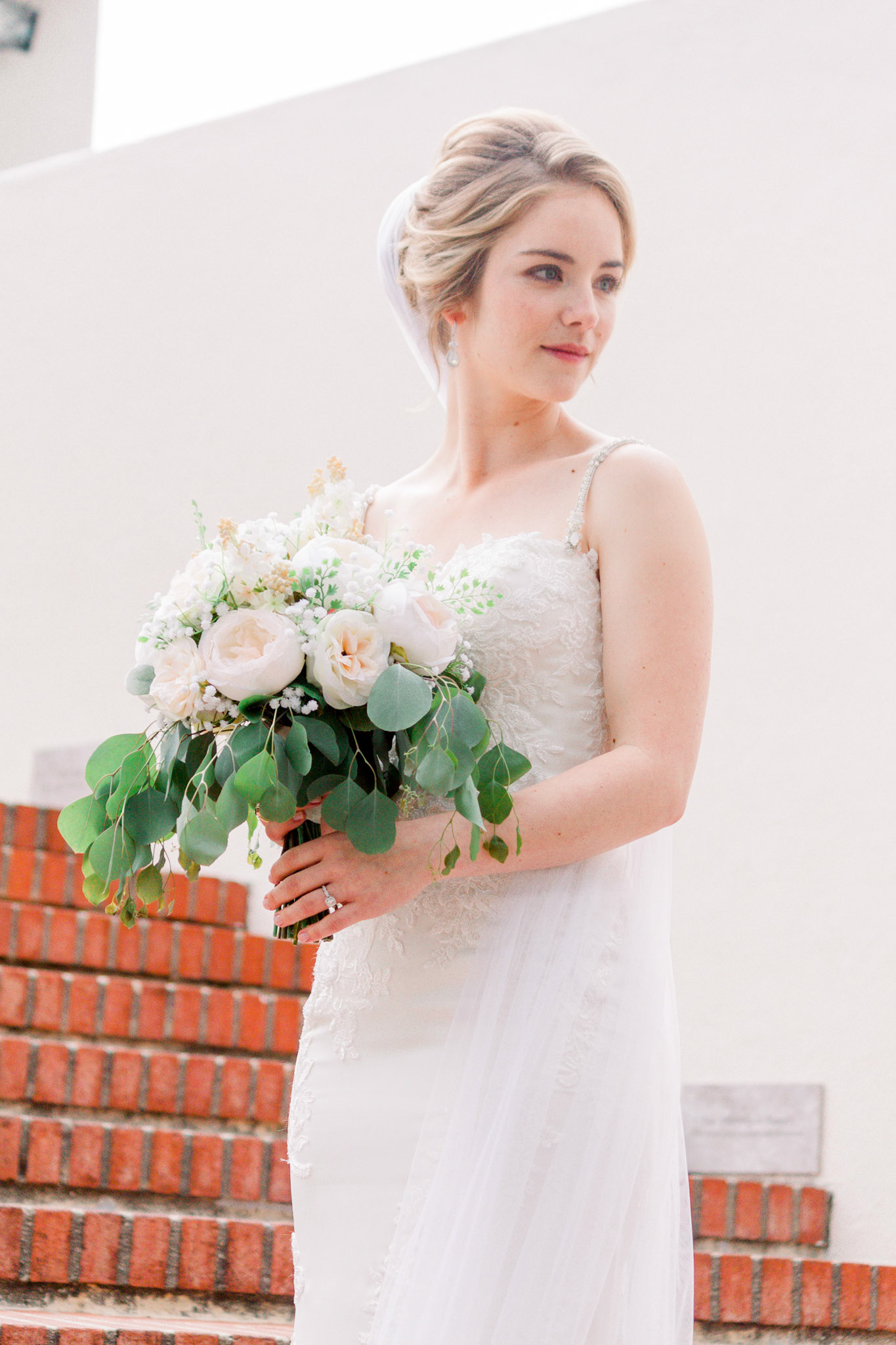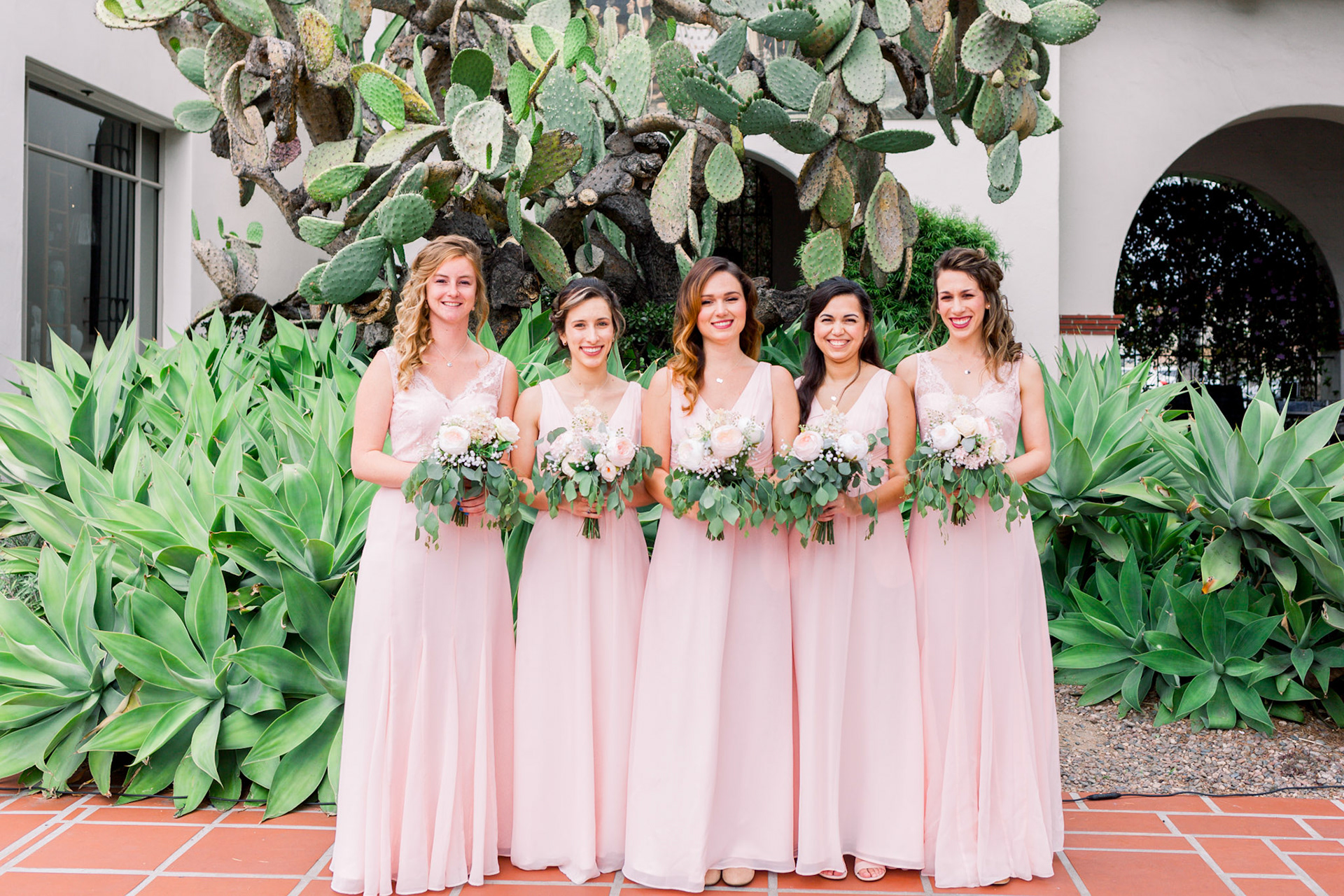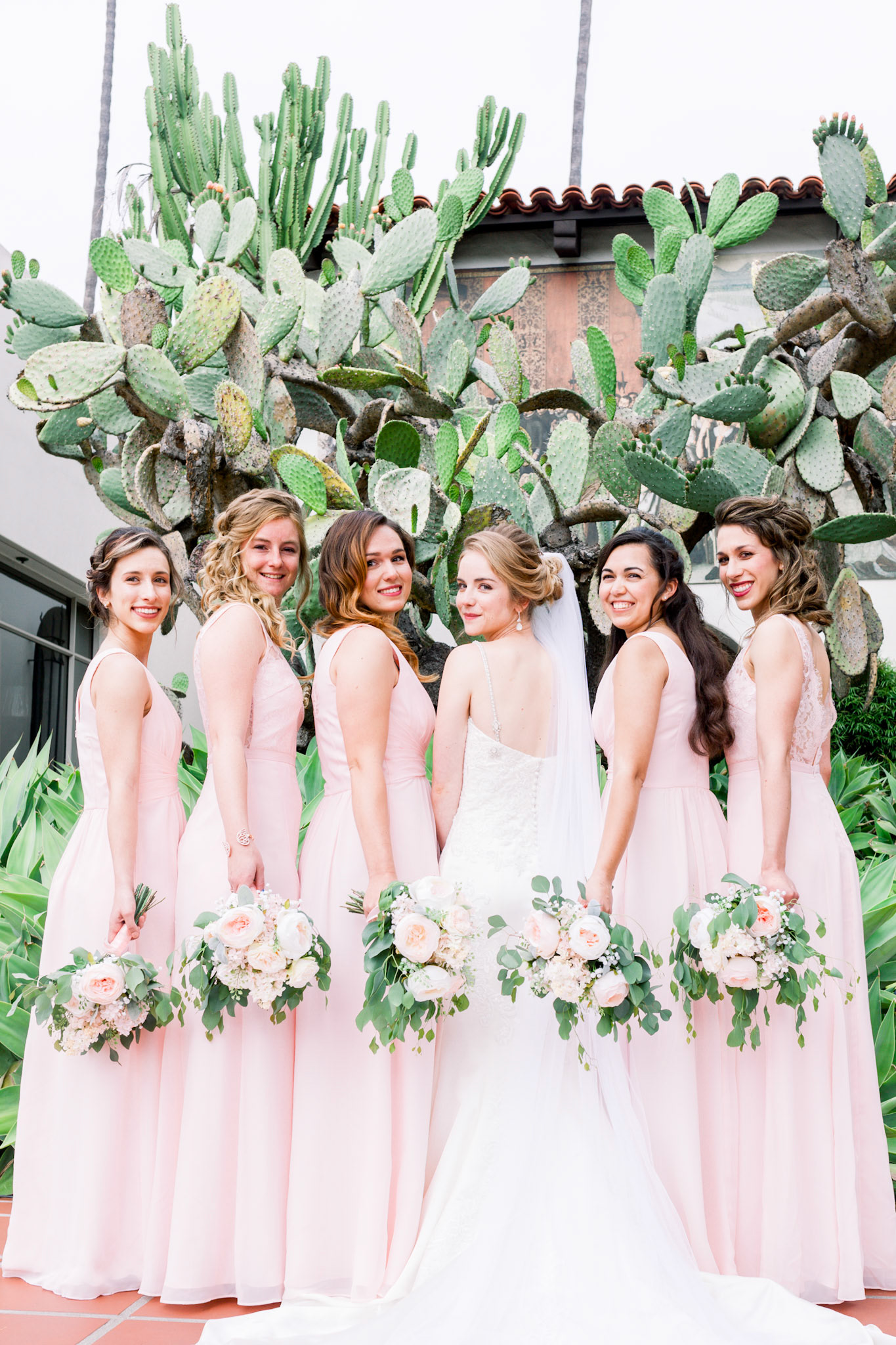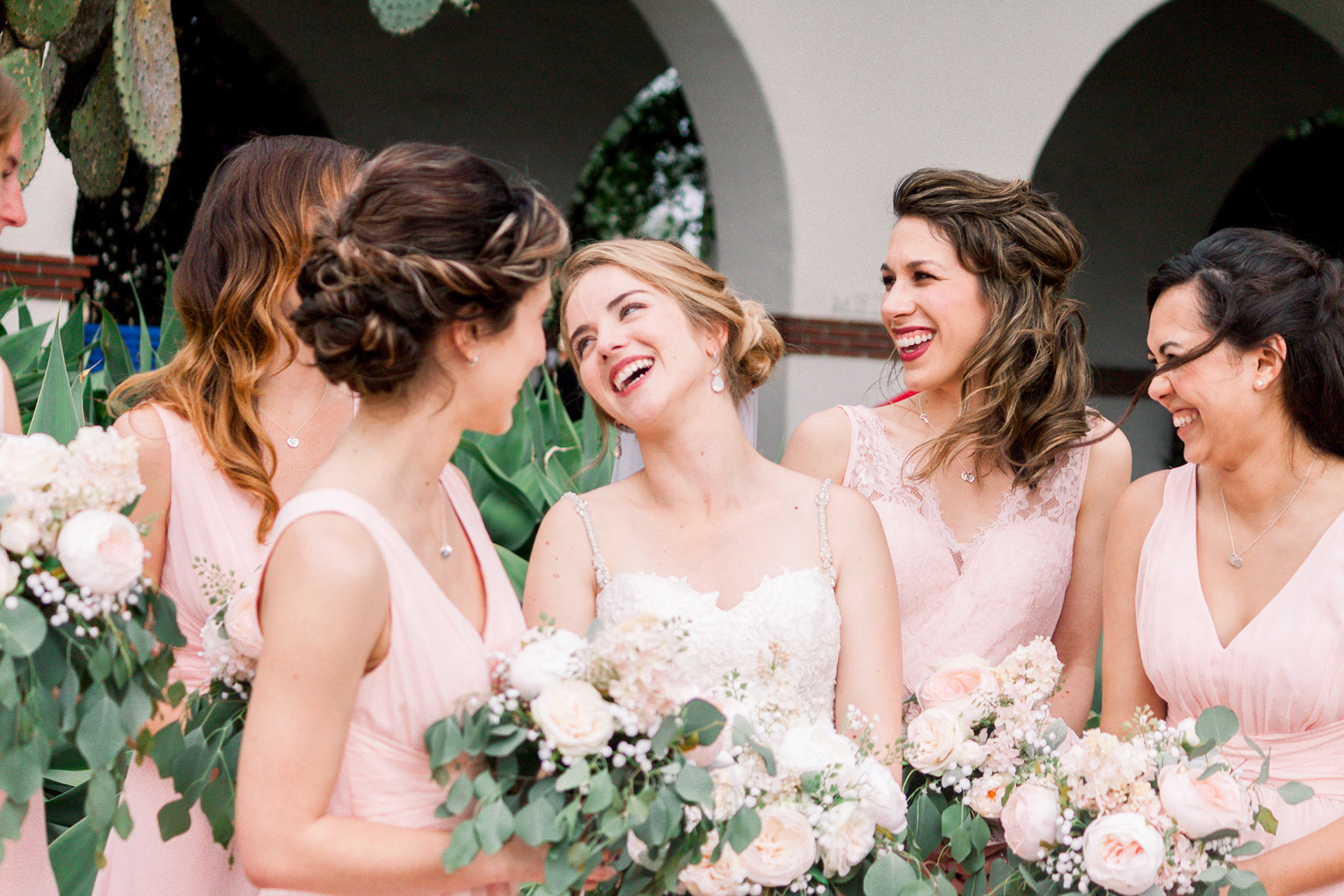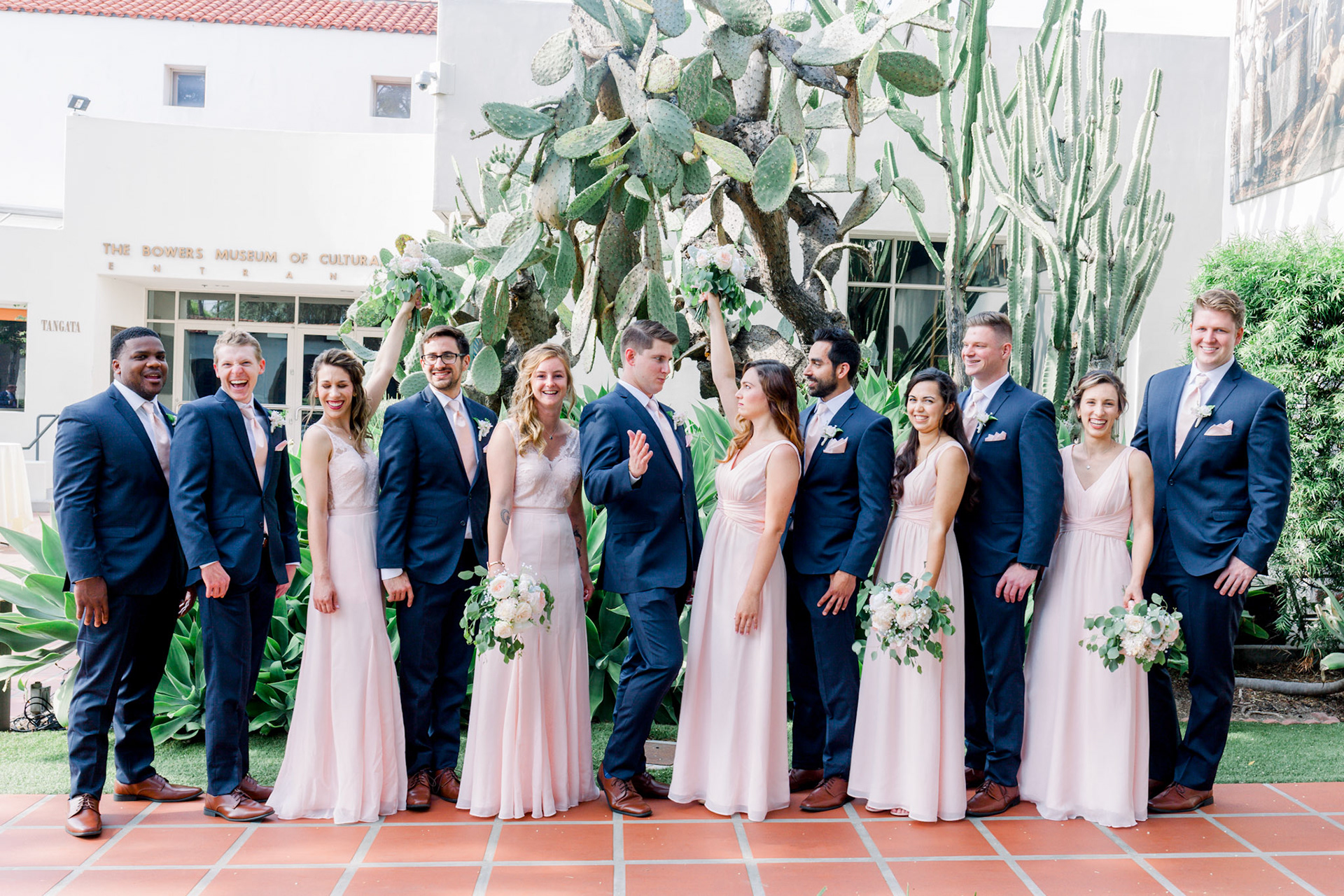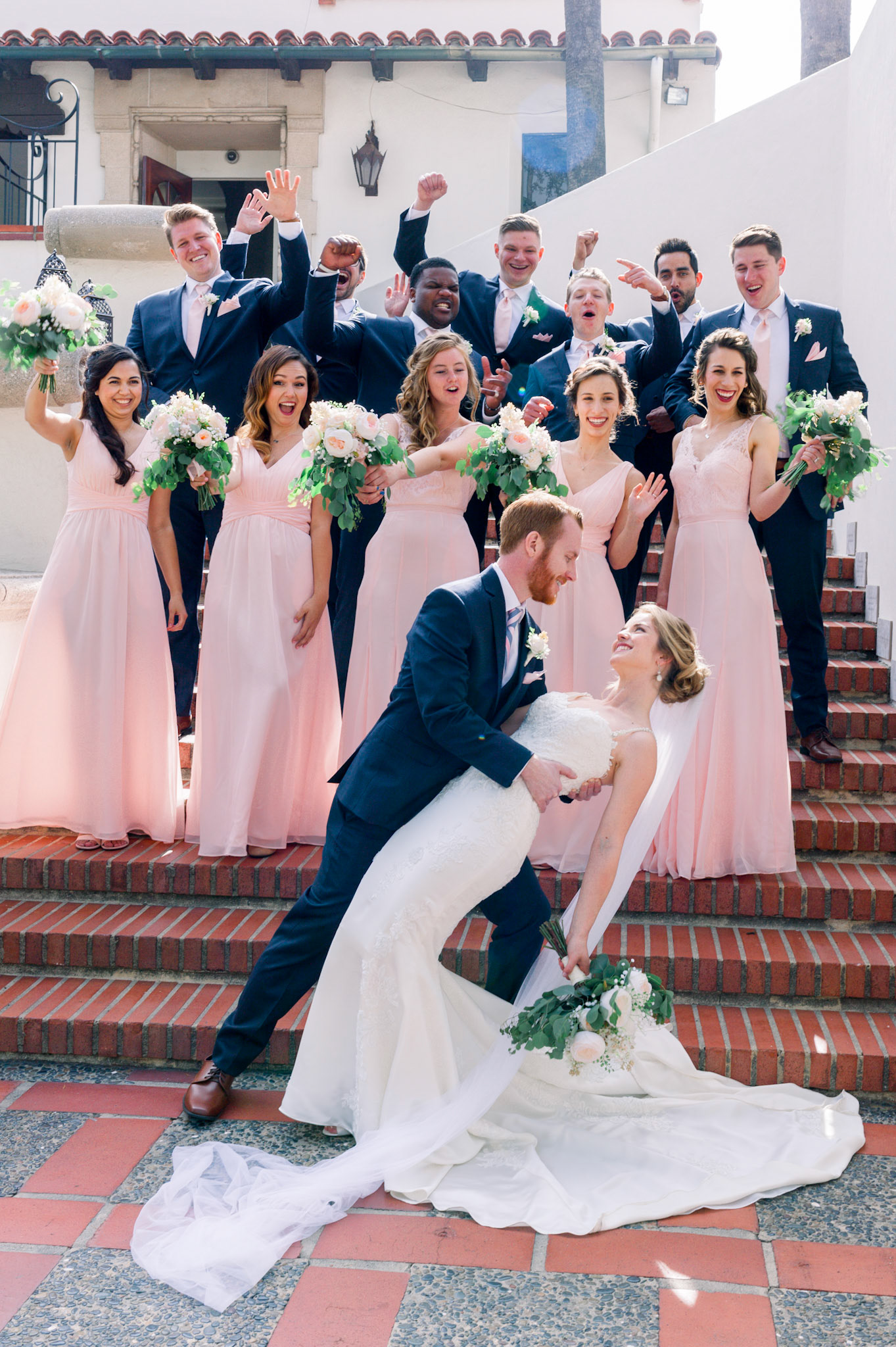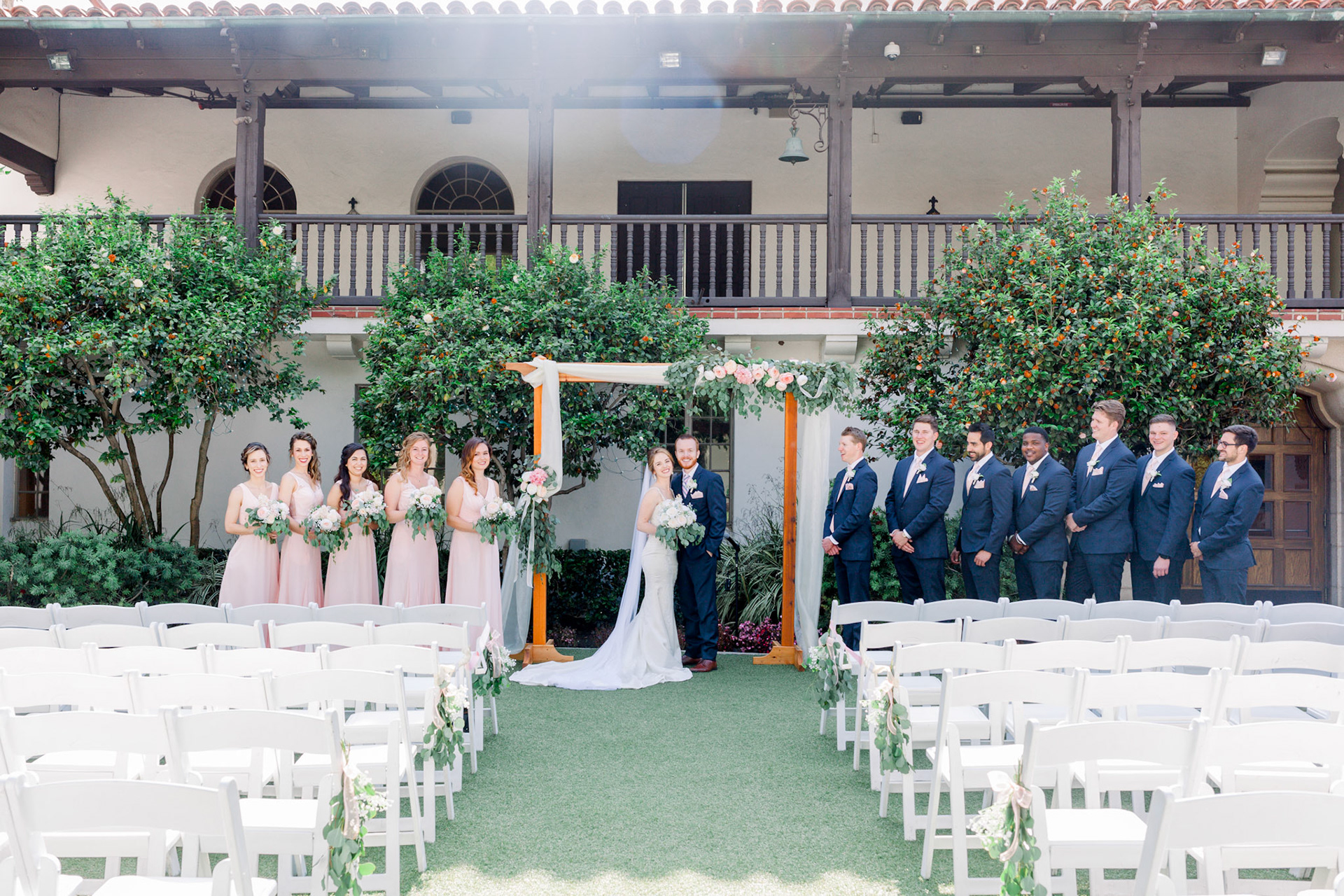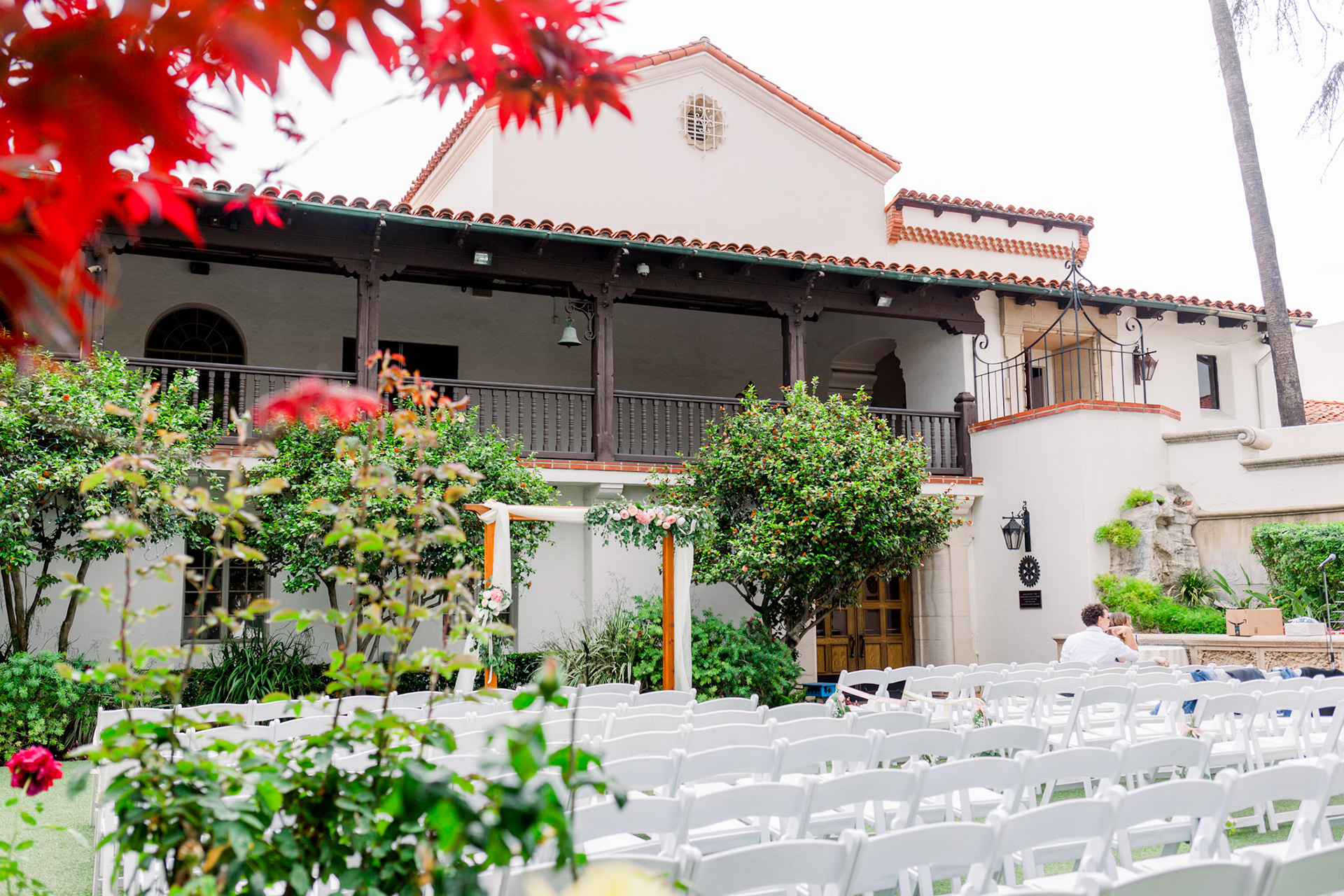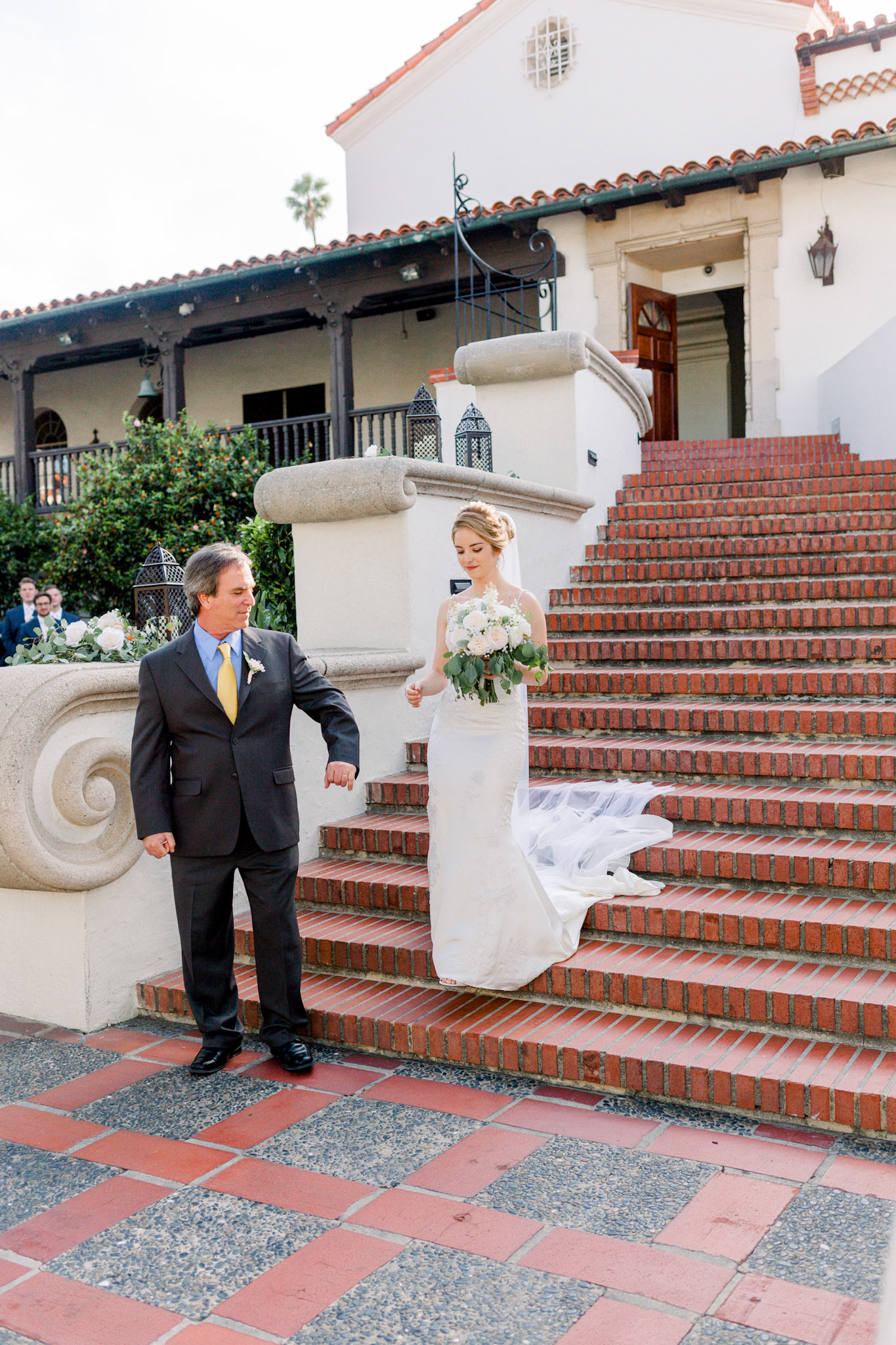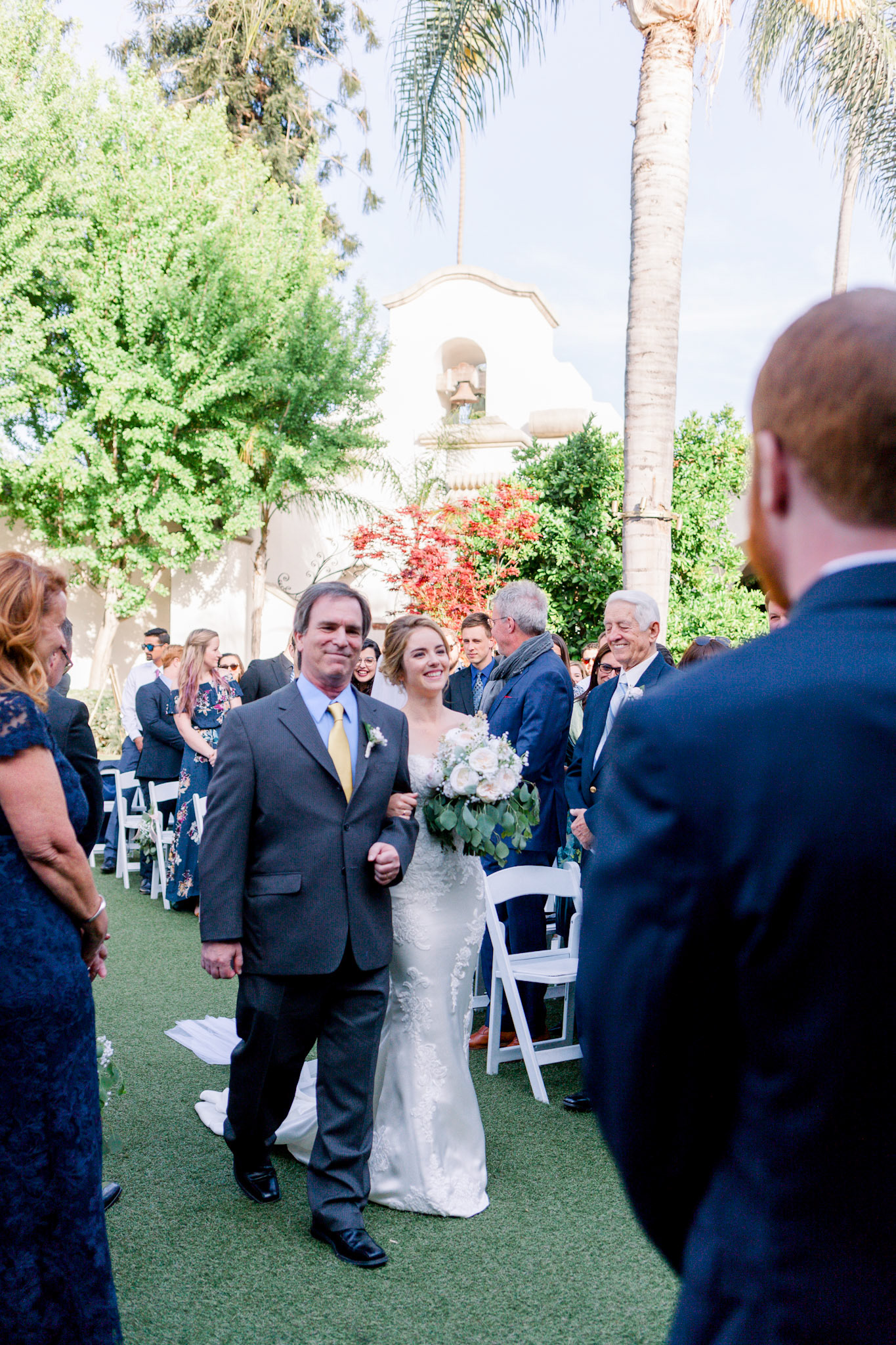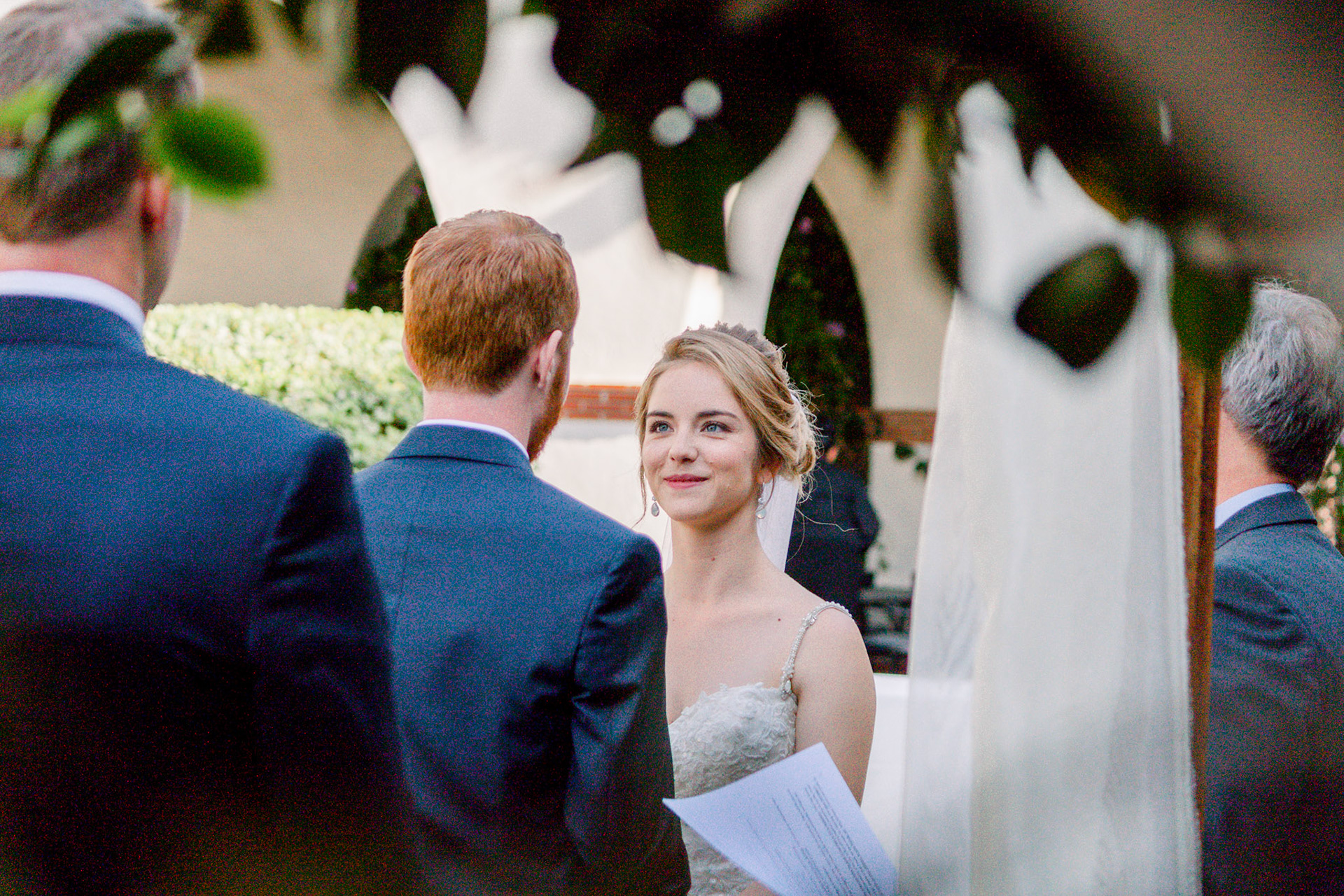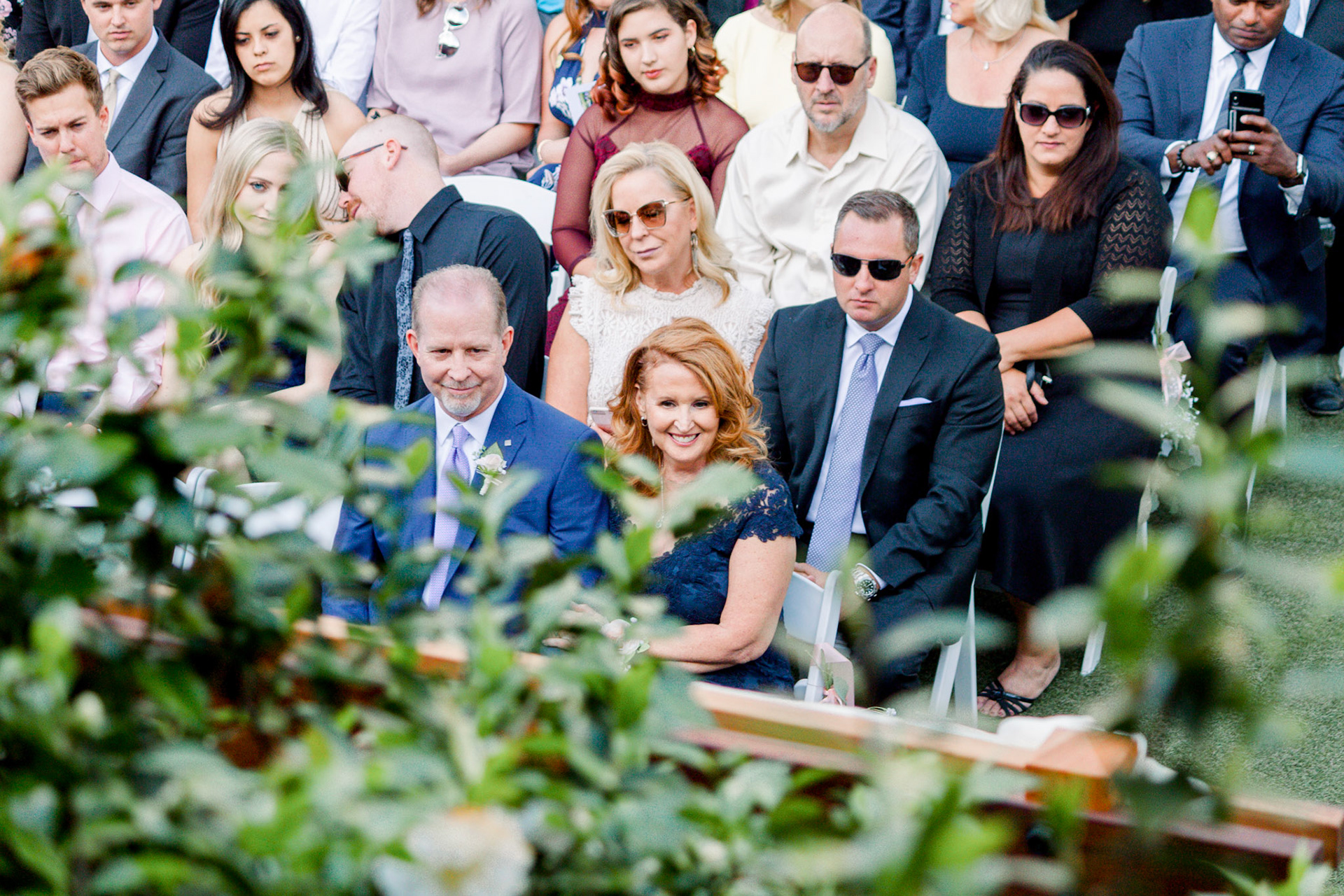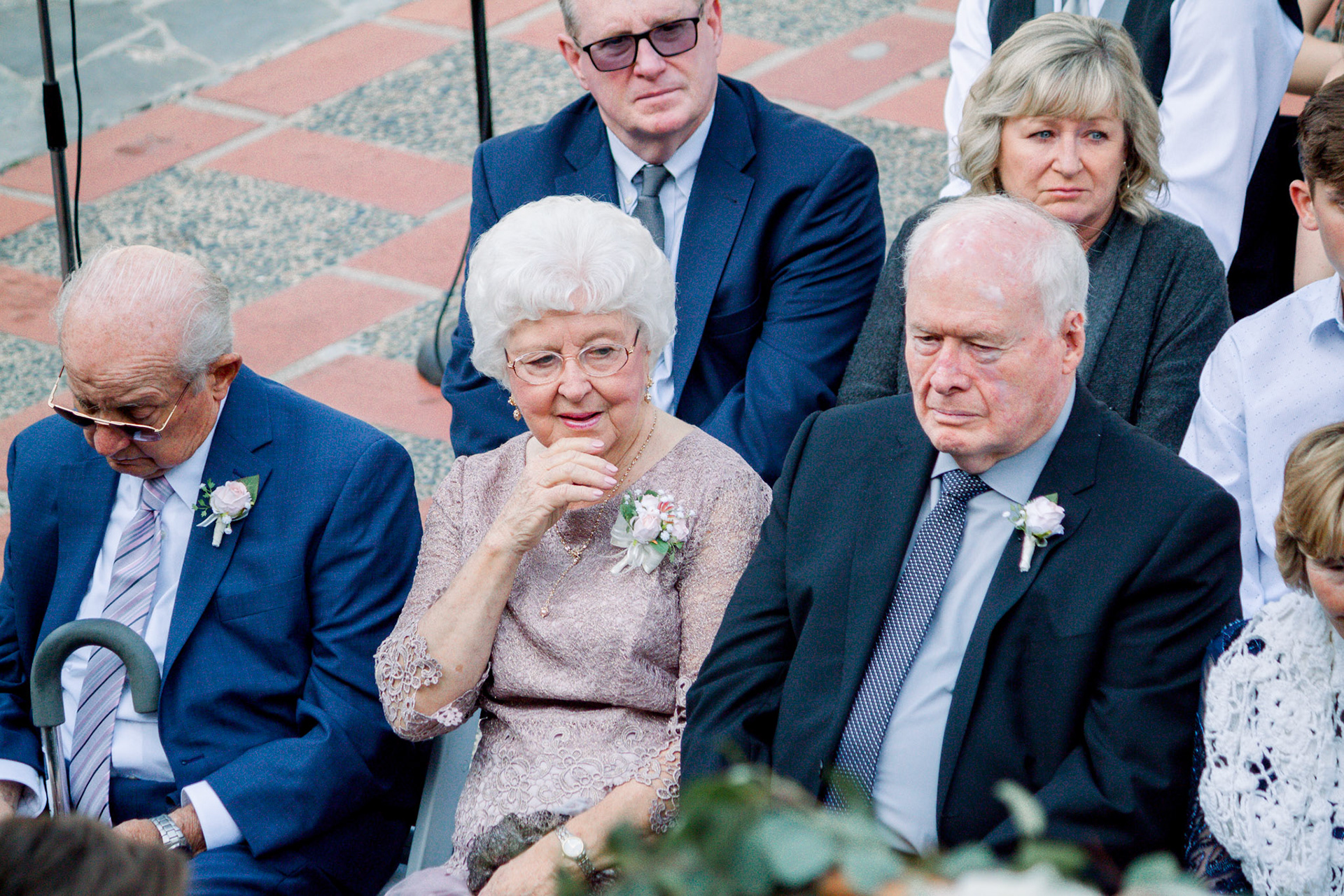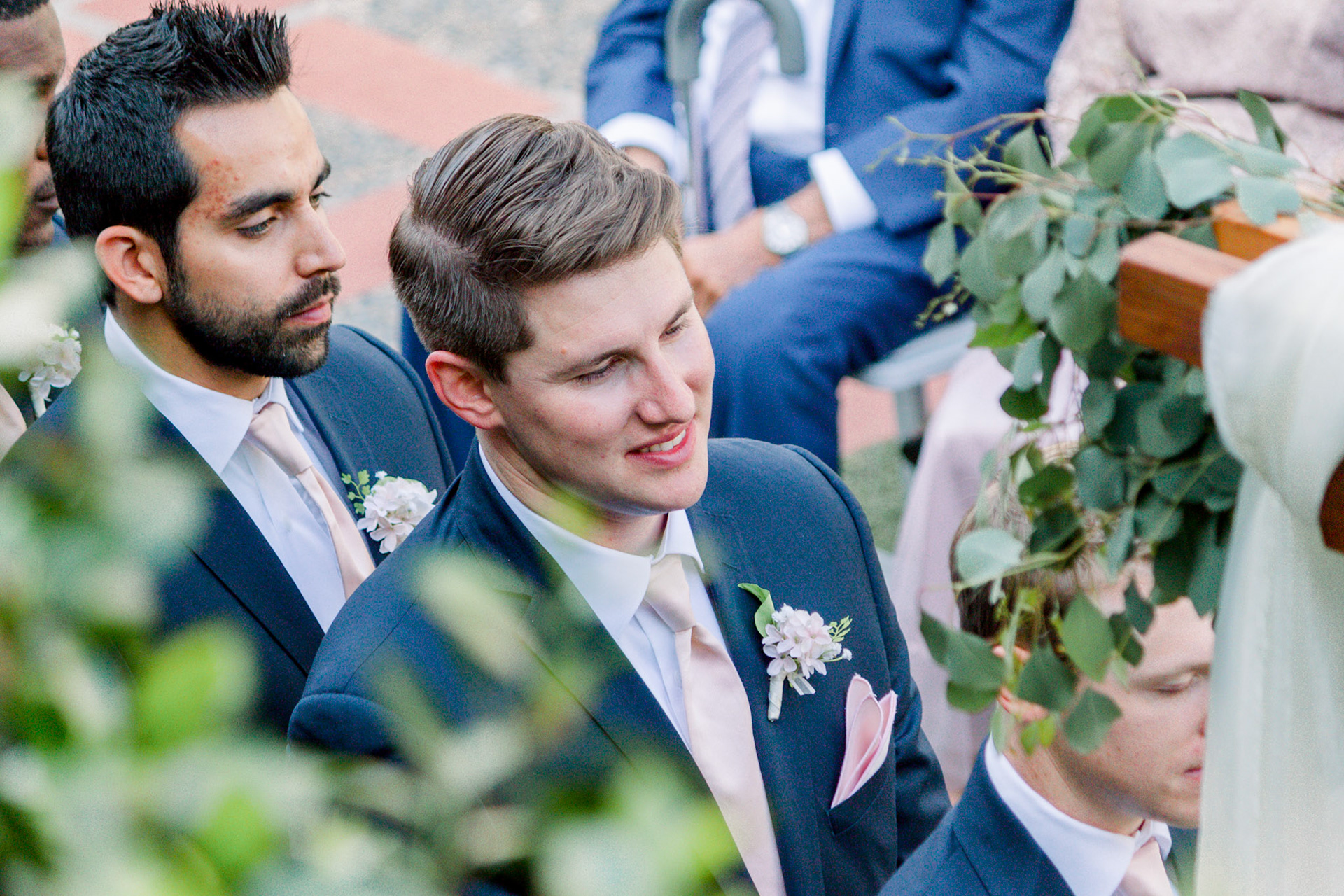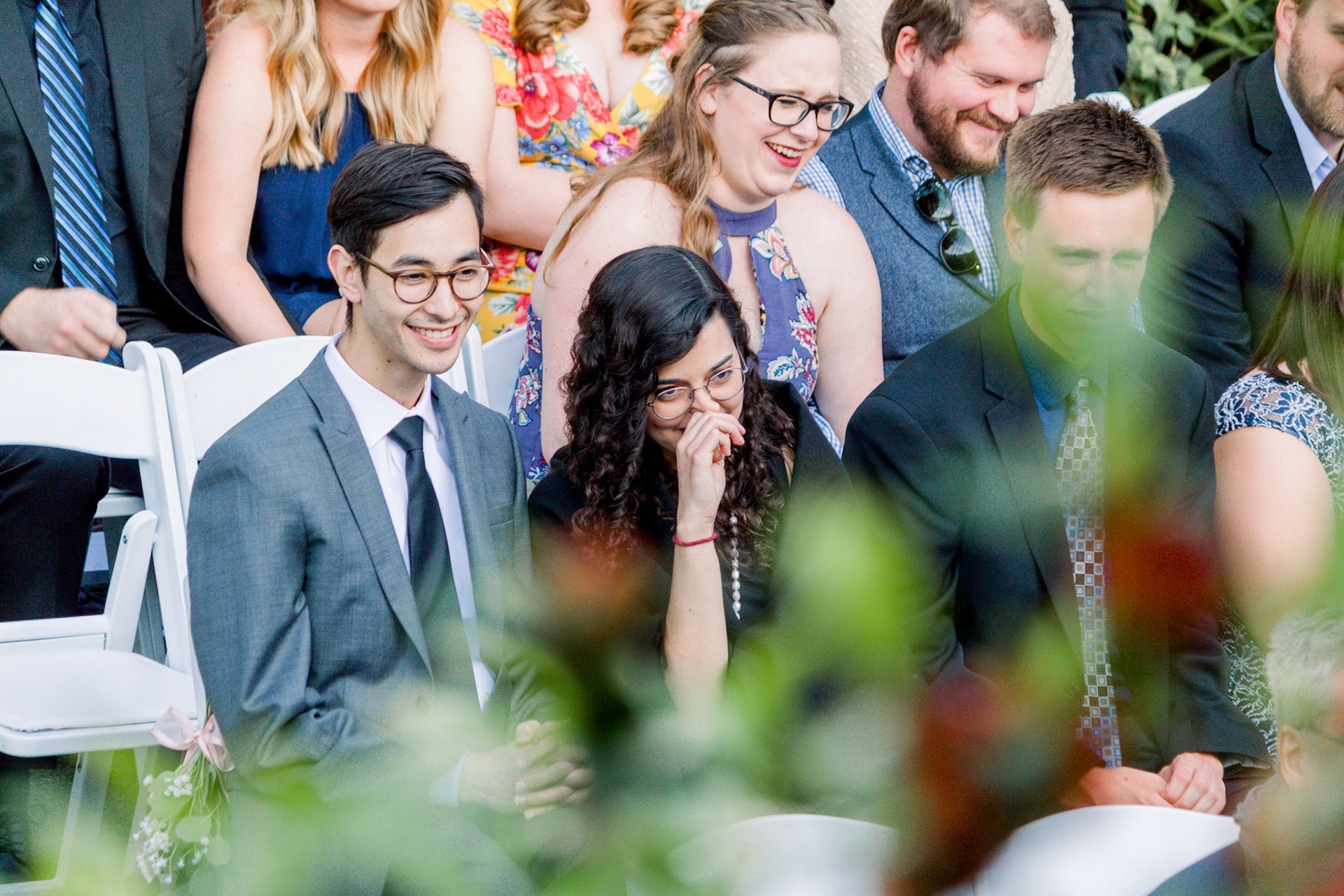 Genuine guests' reactions during the vows are also my favorite!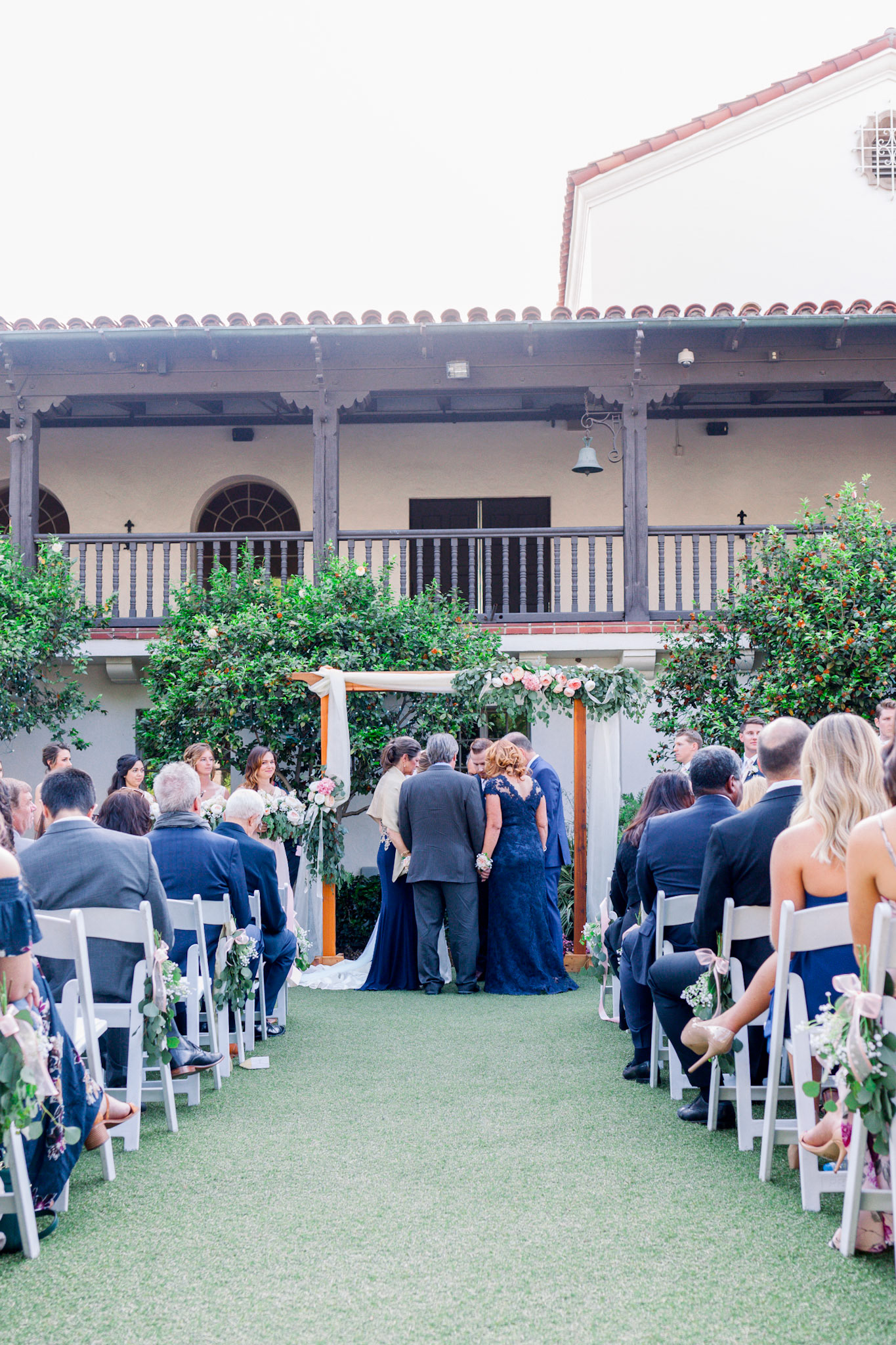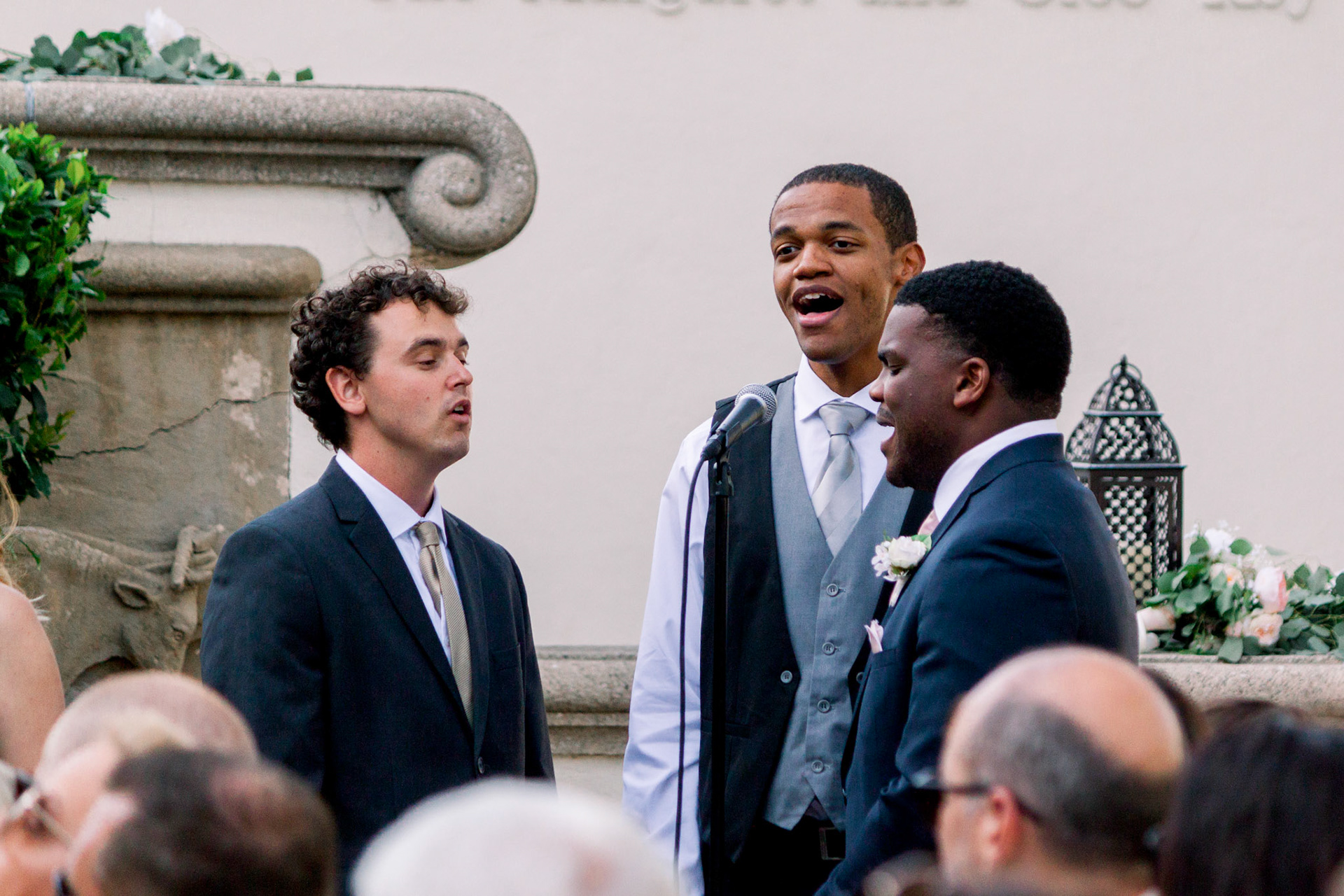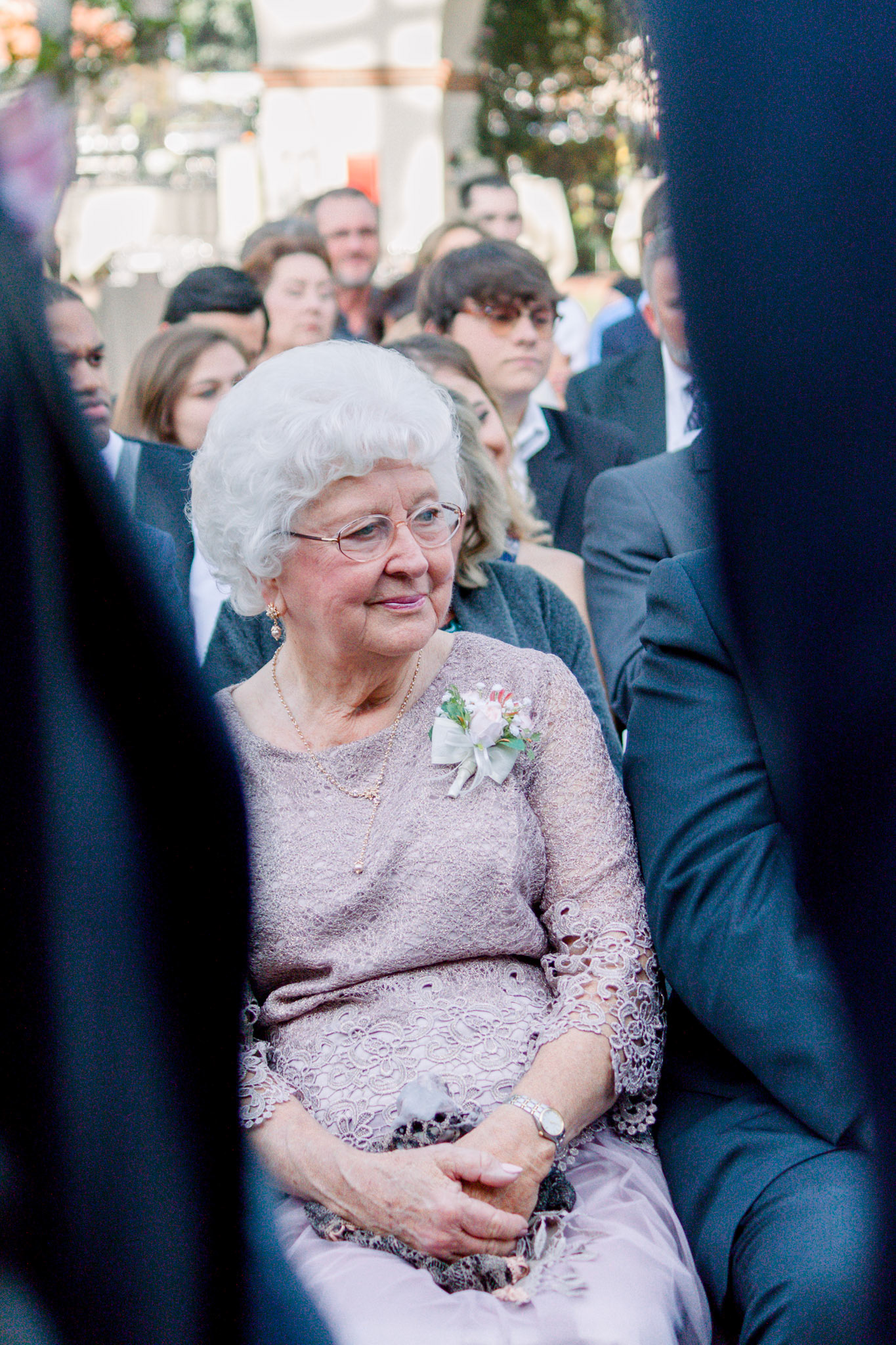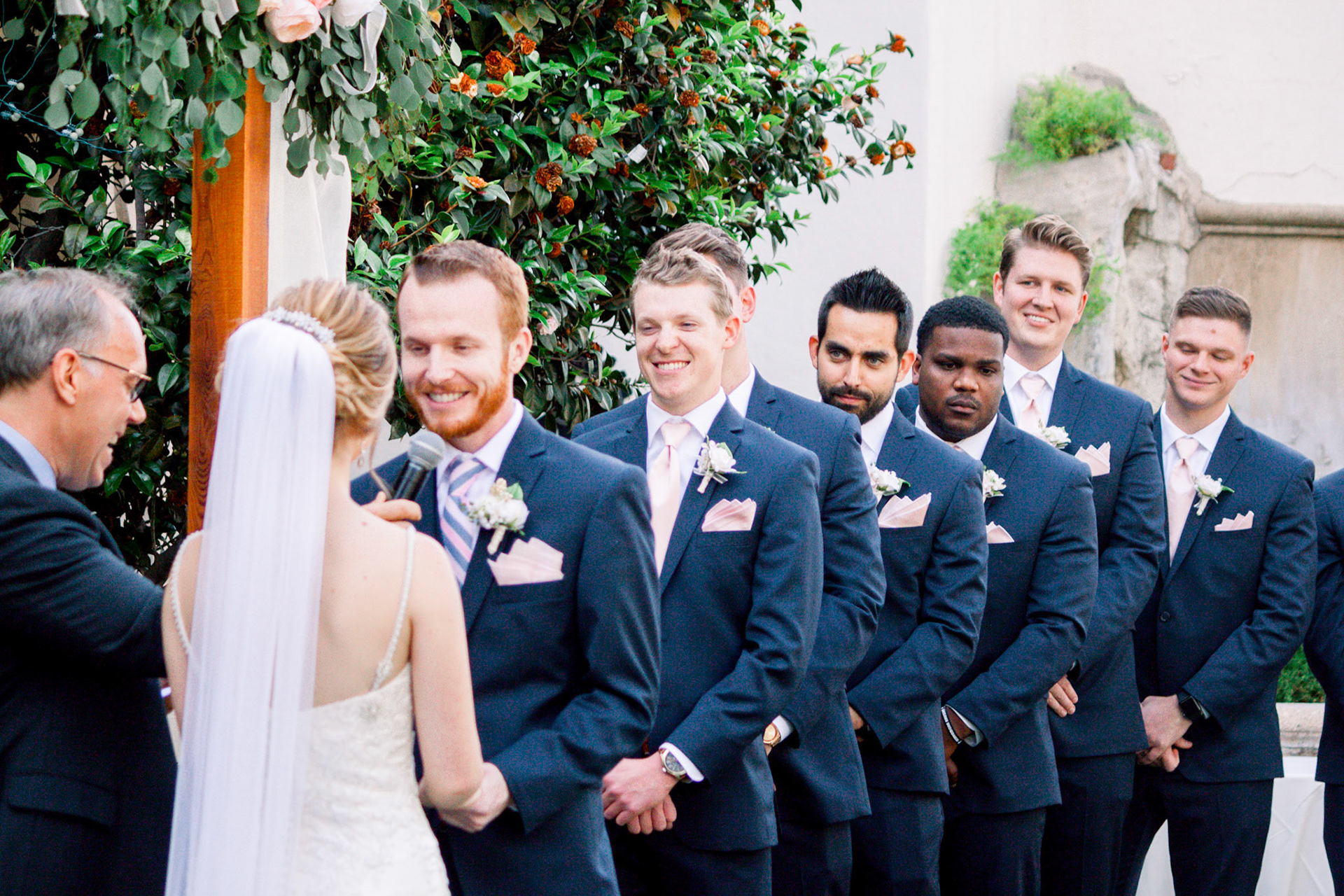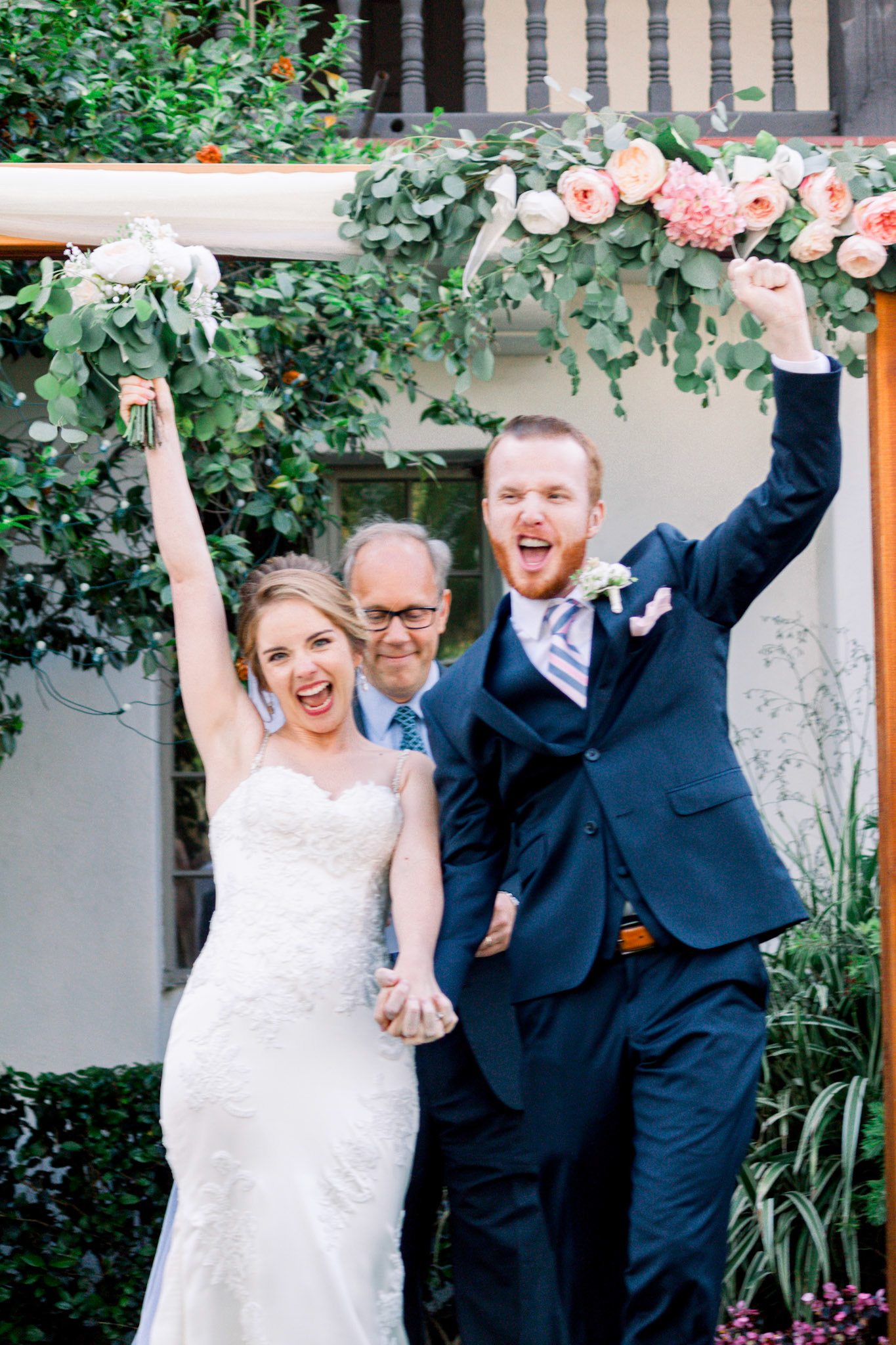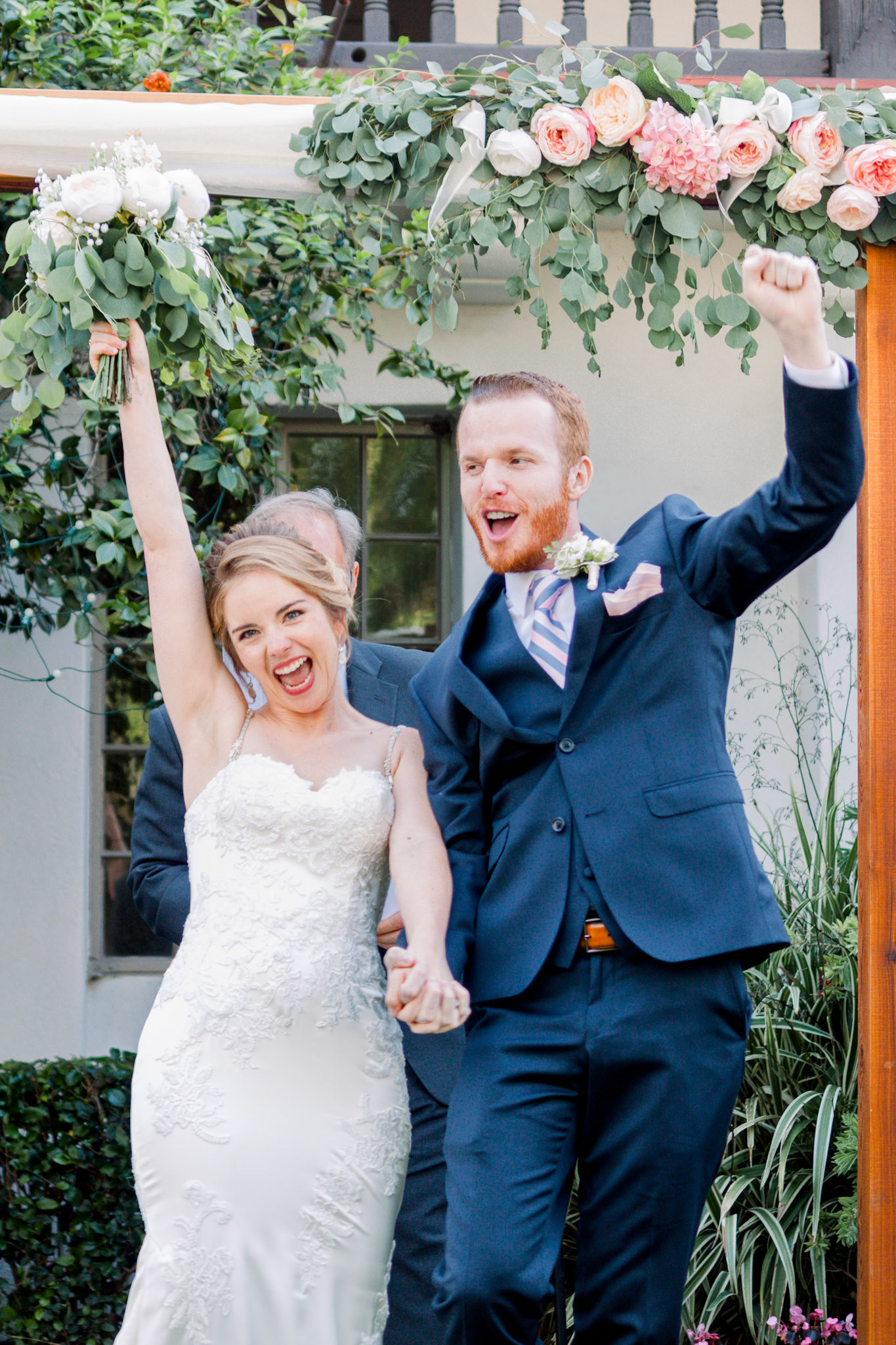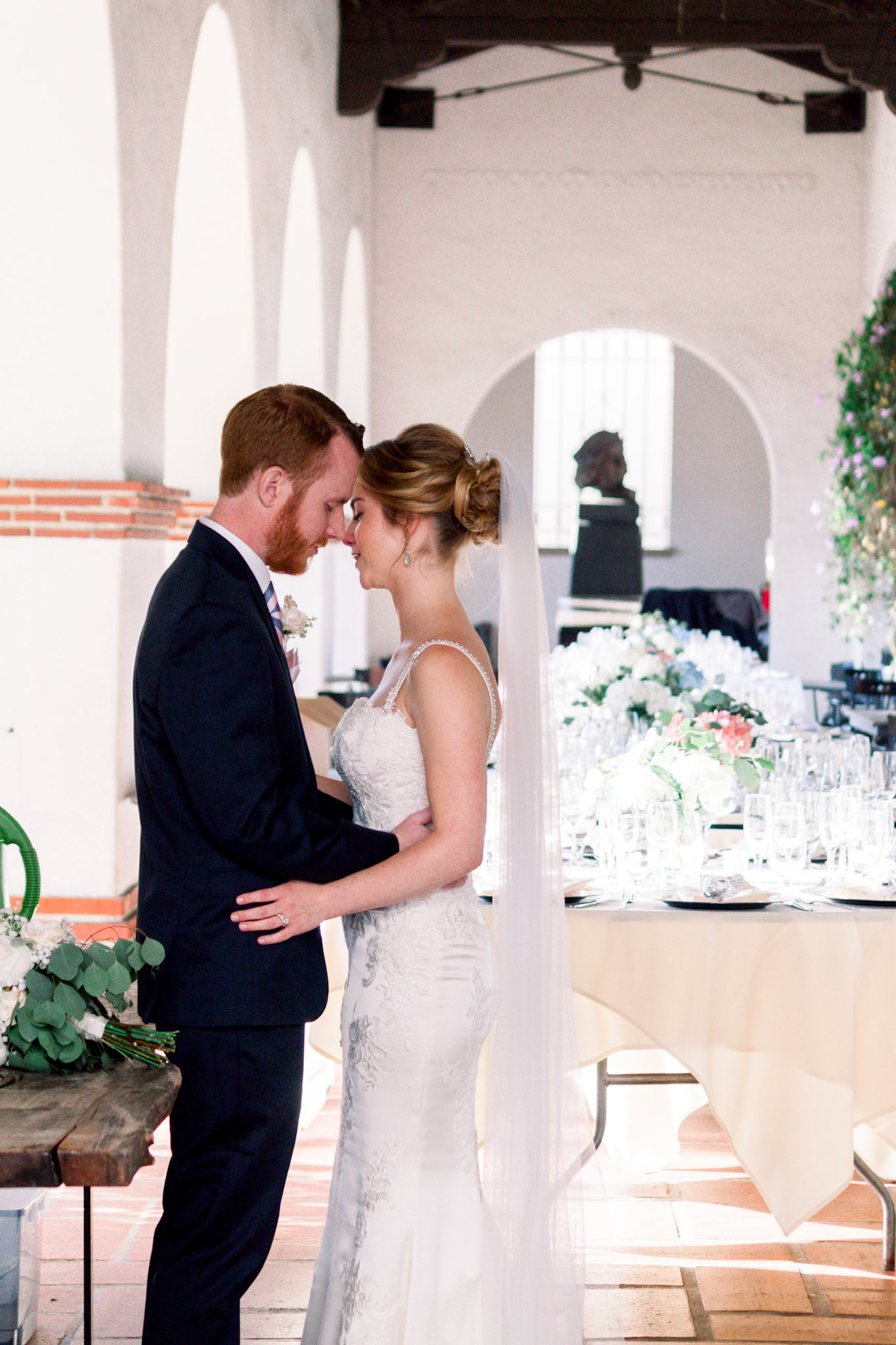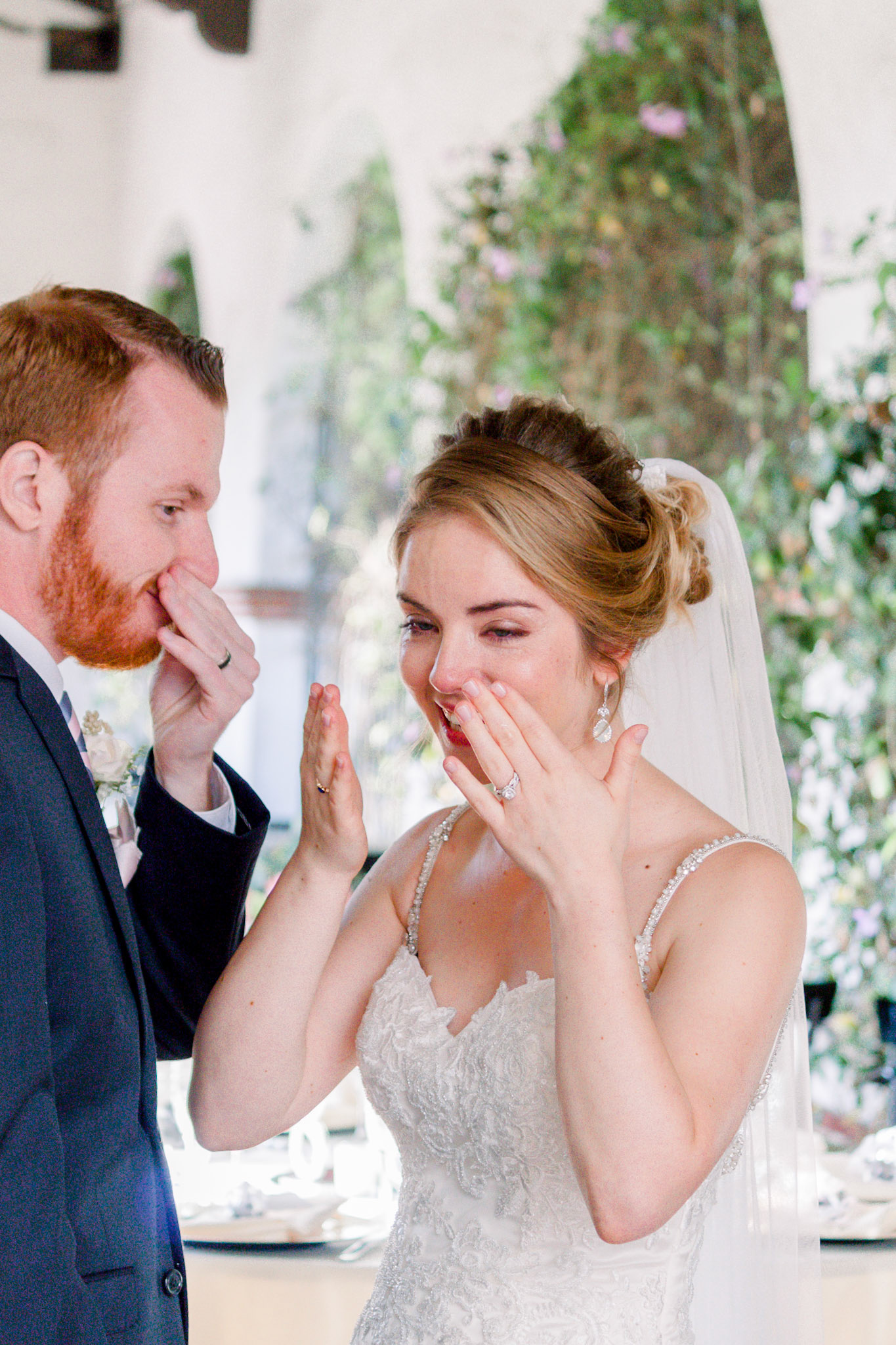 I live for candid wedding photography!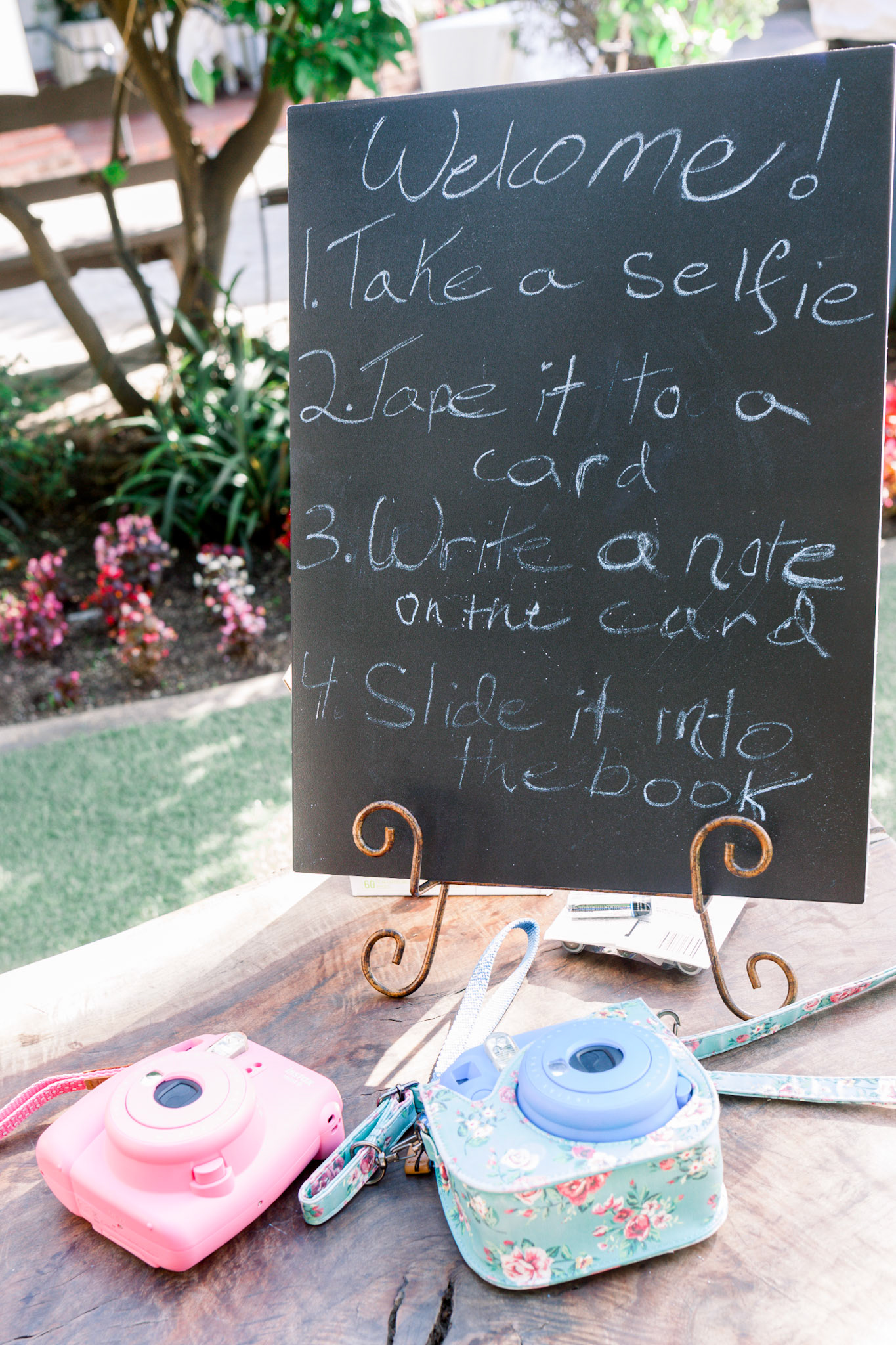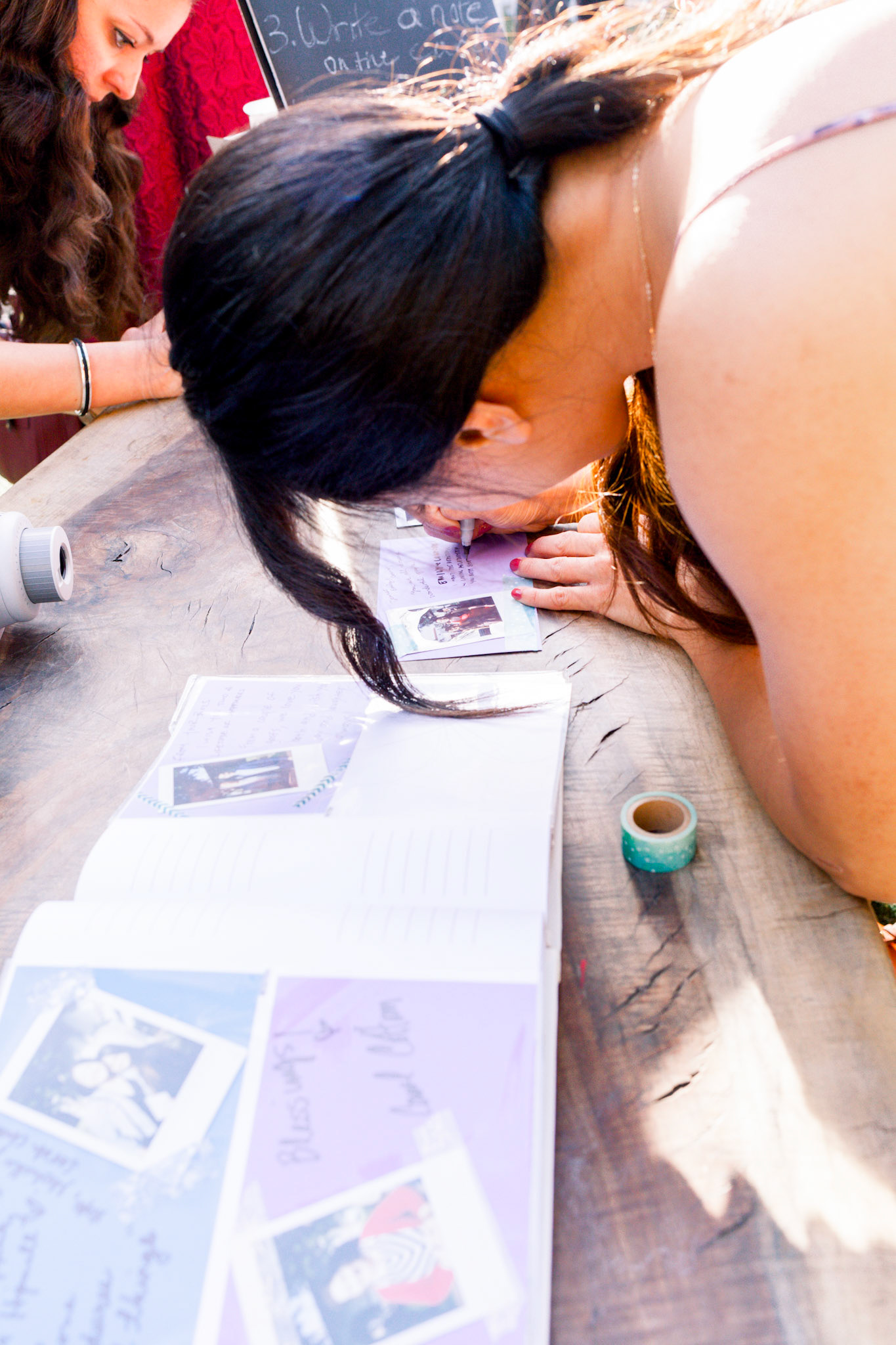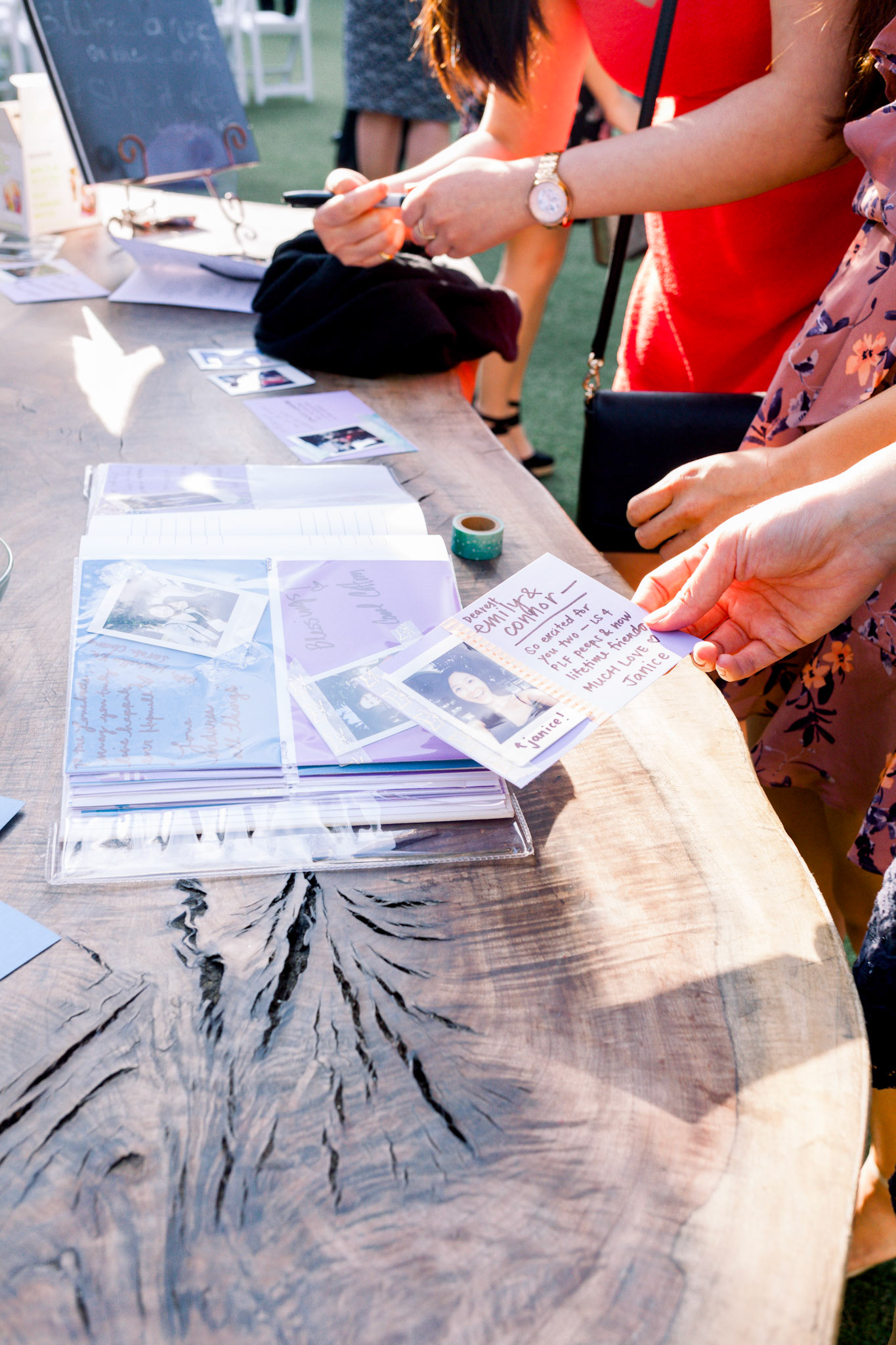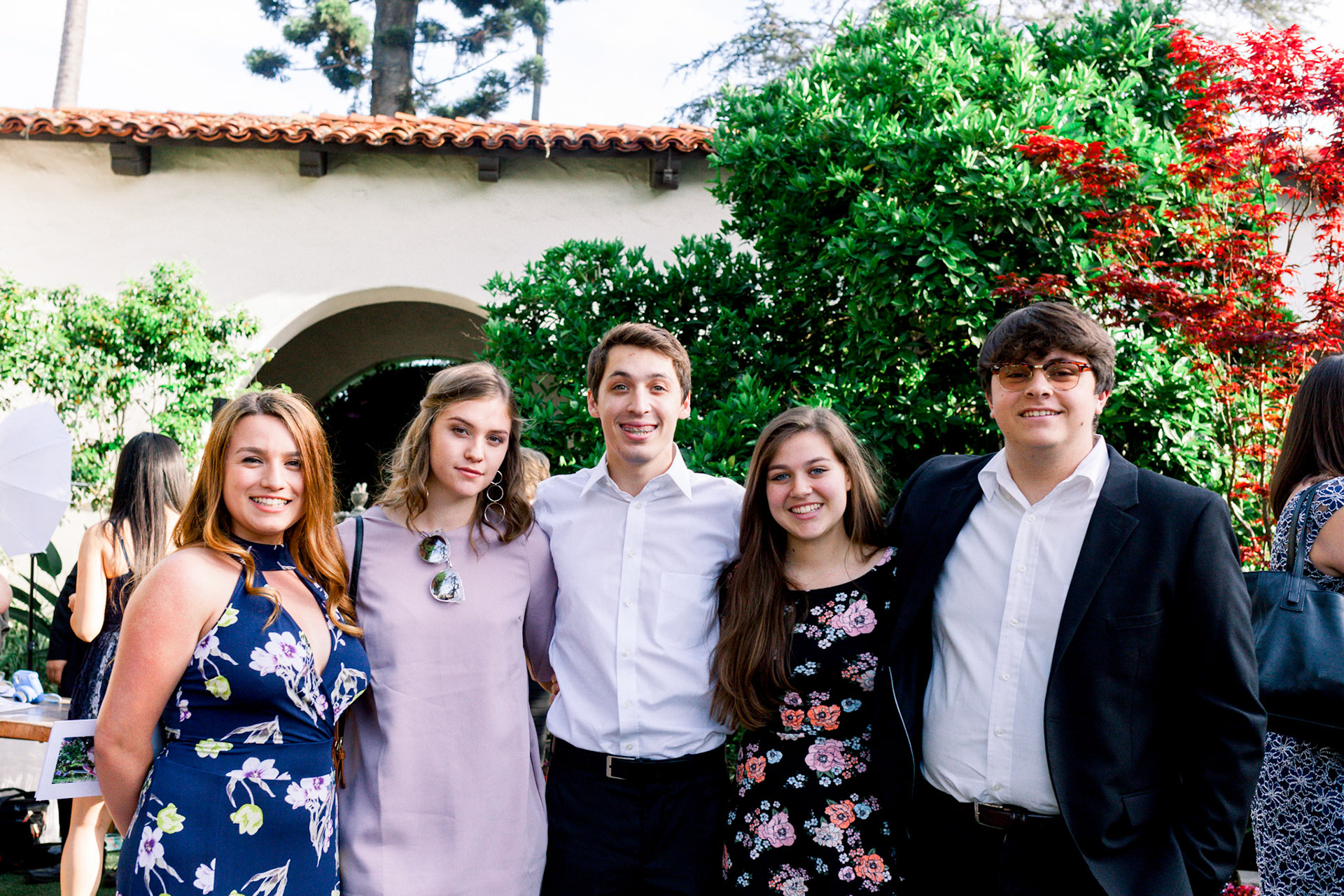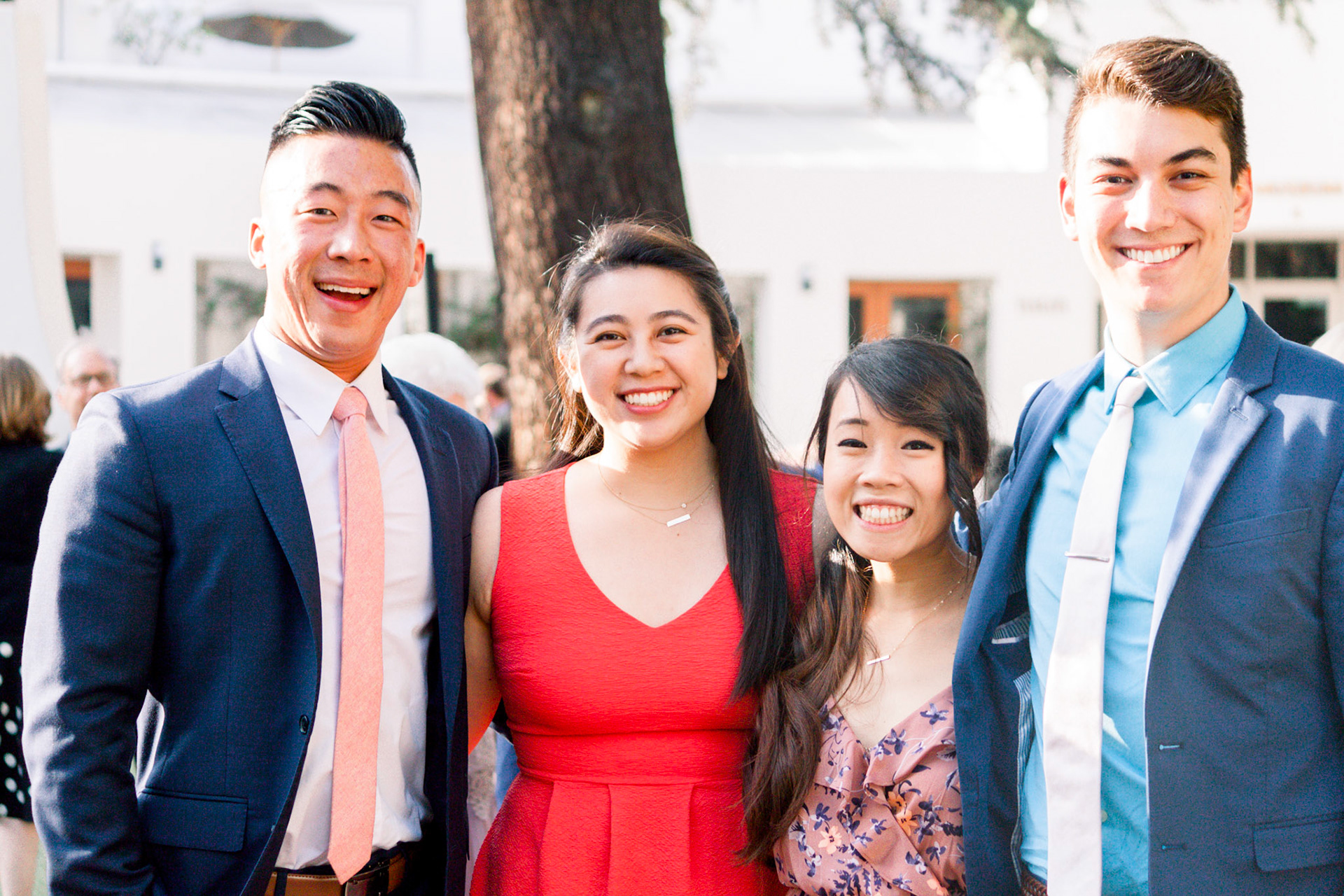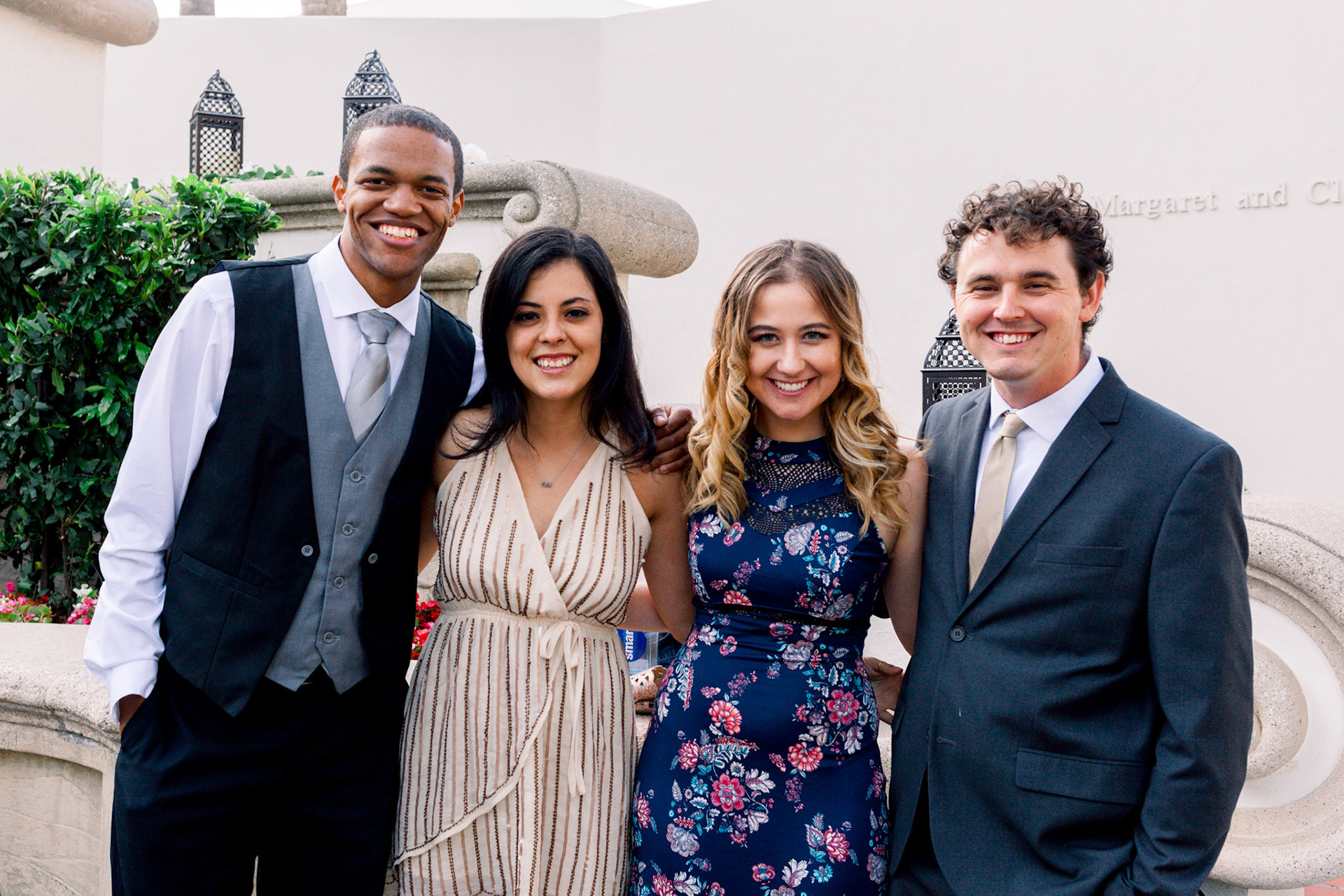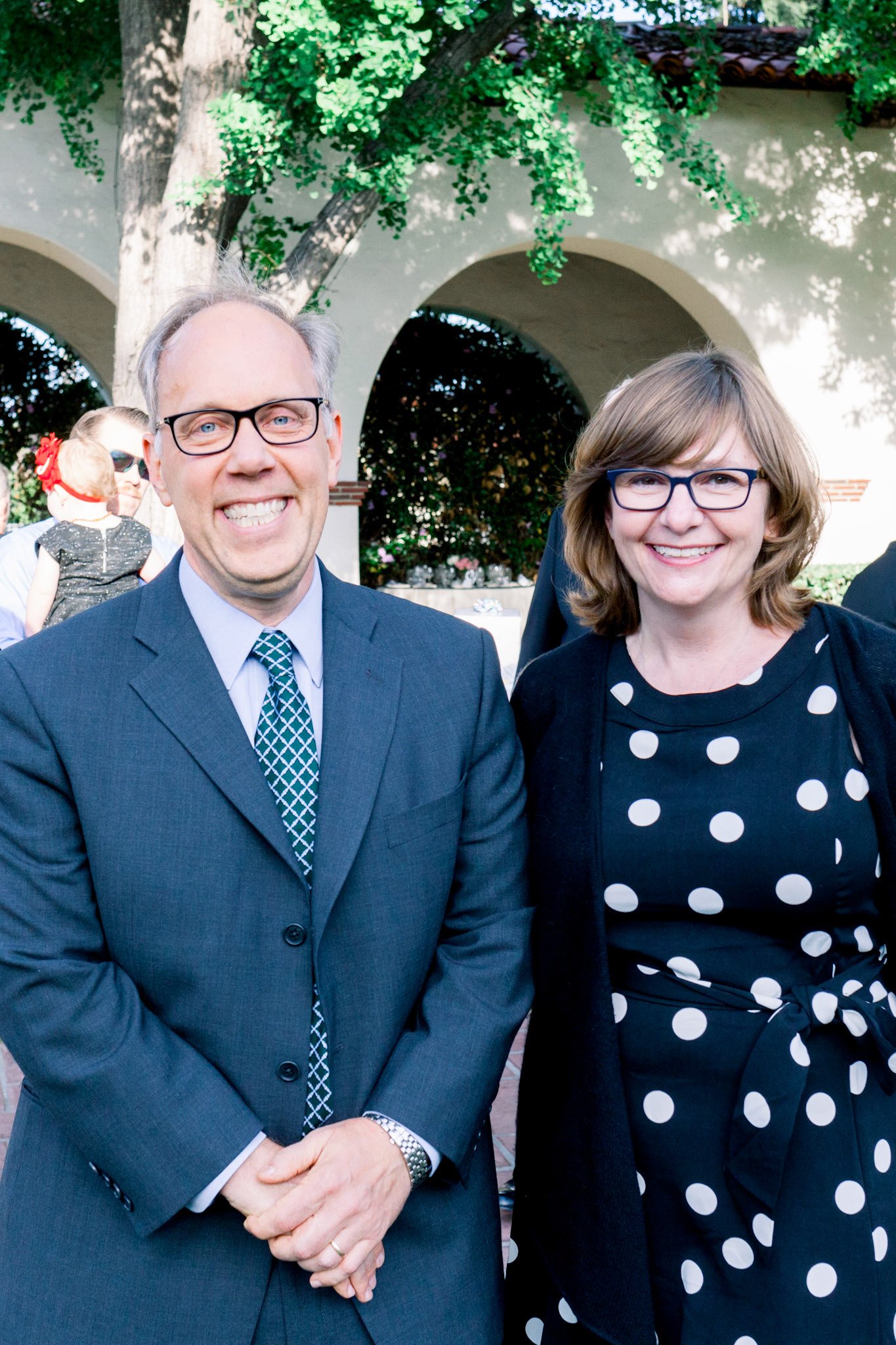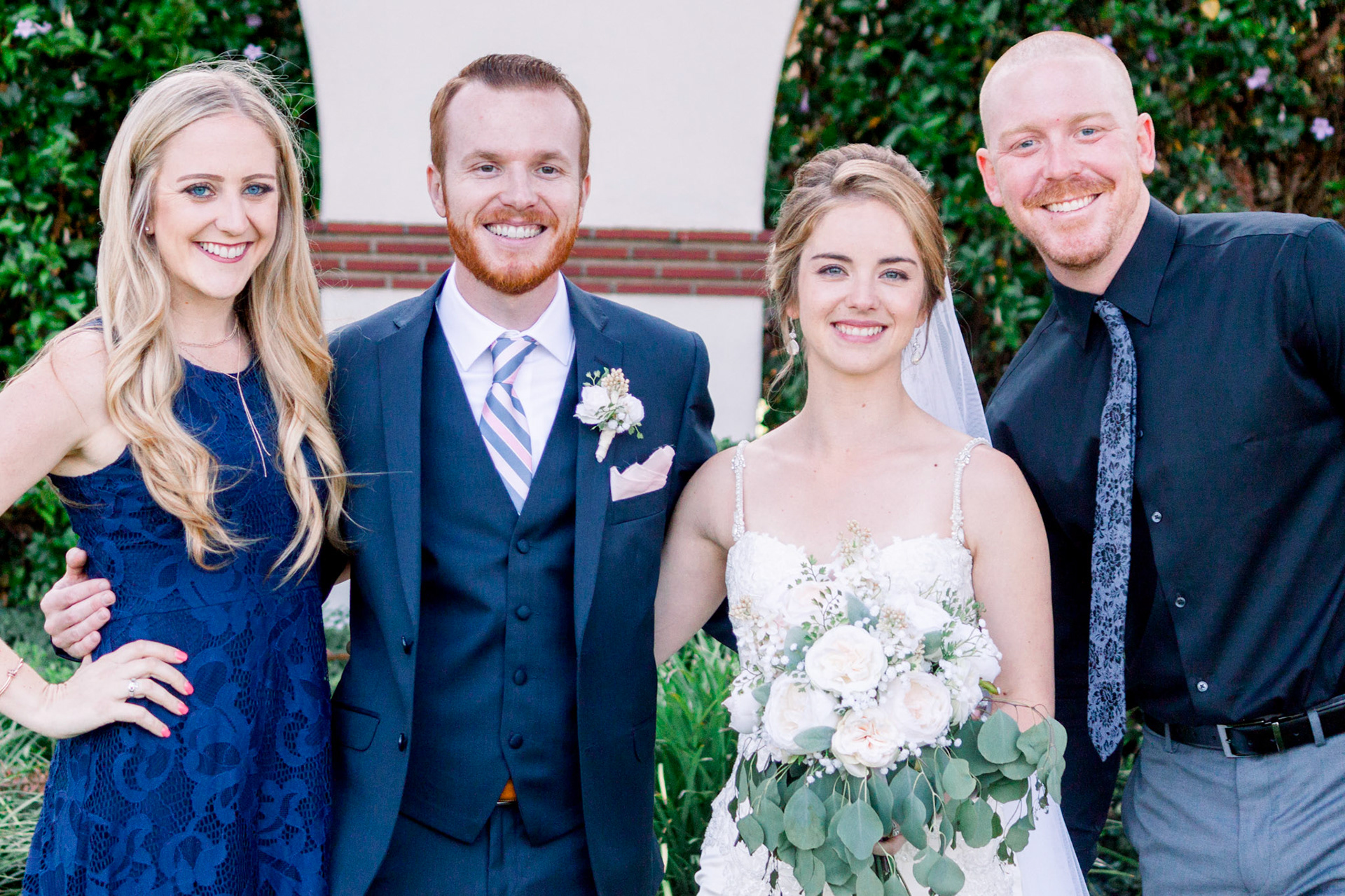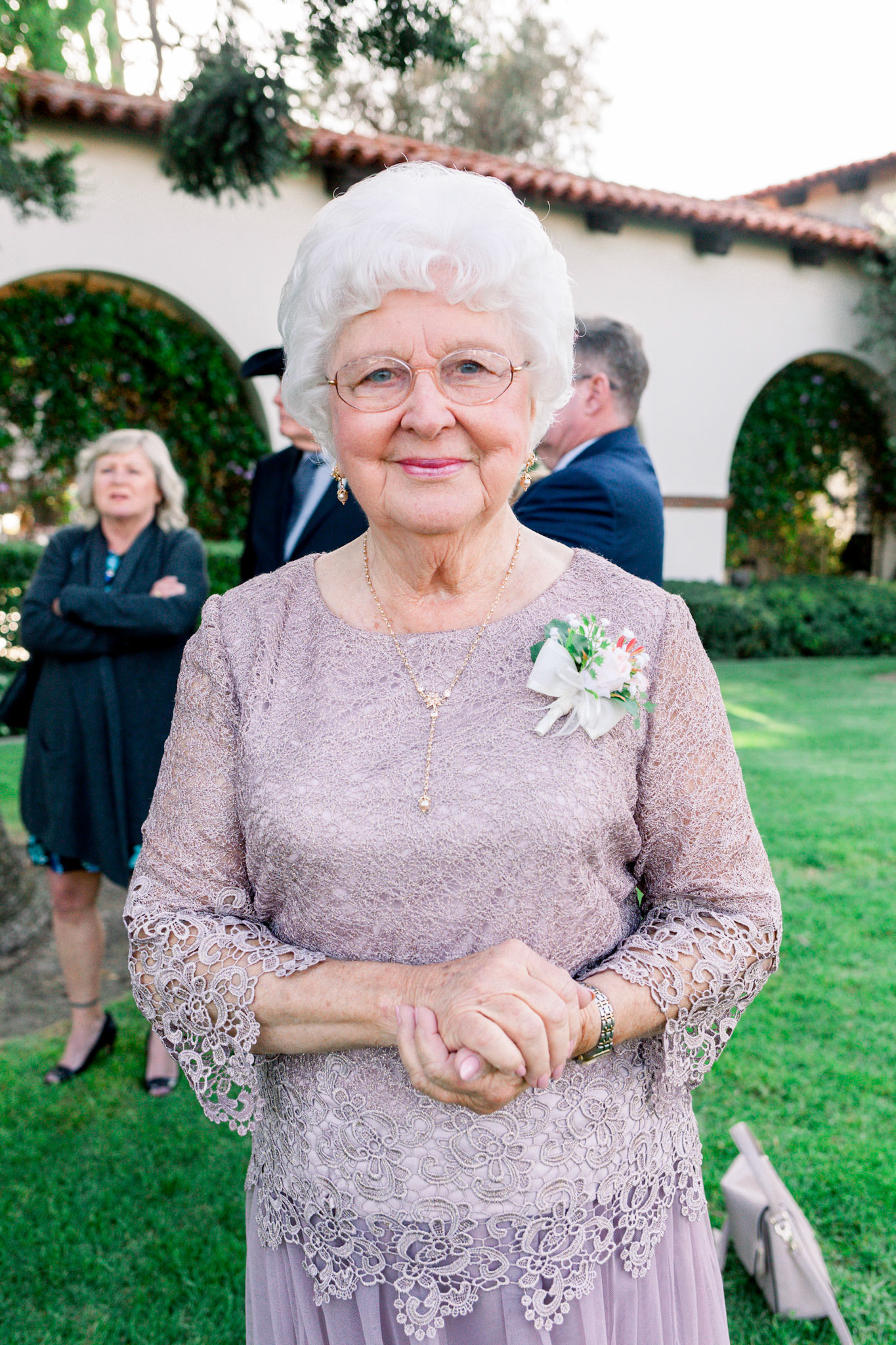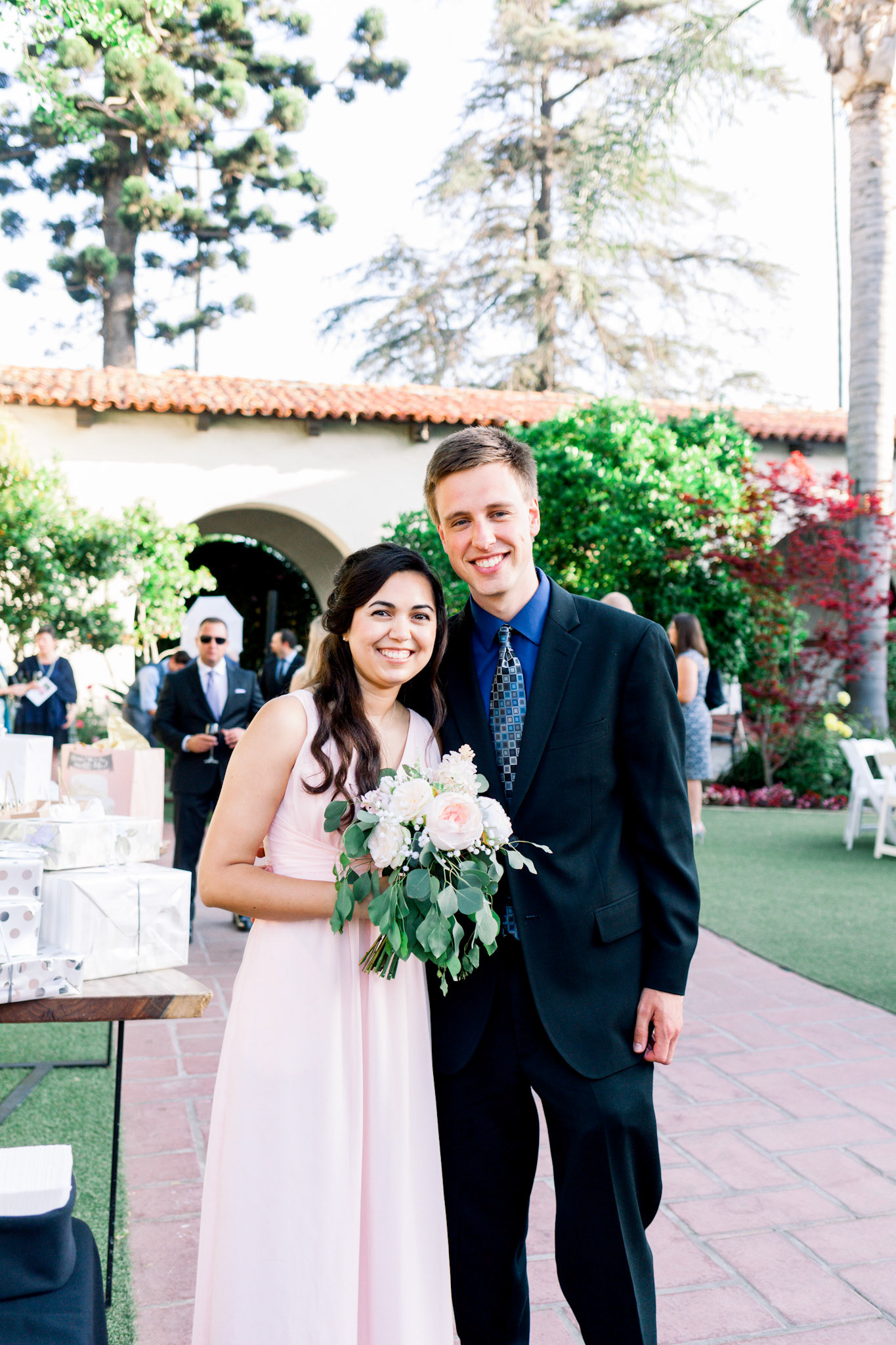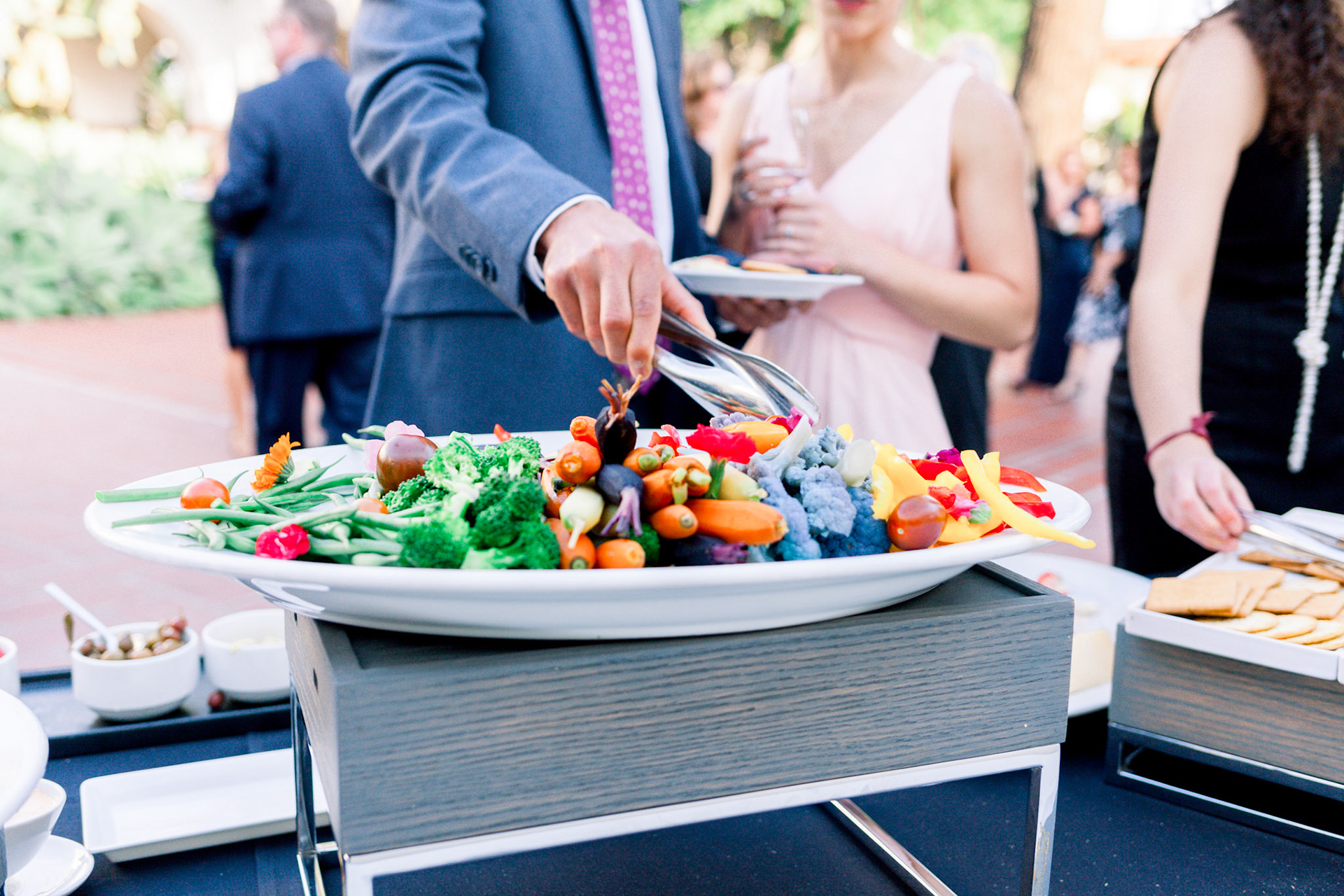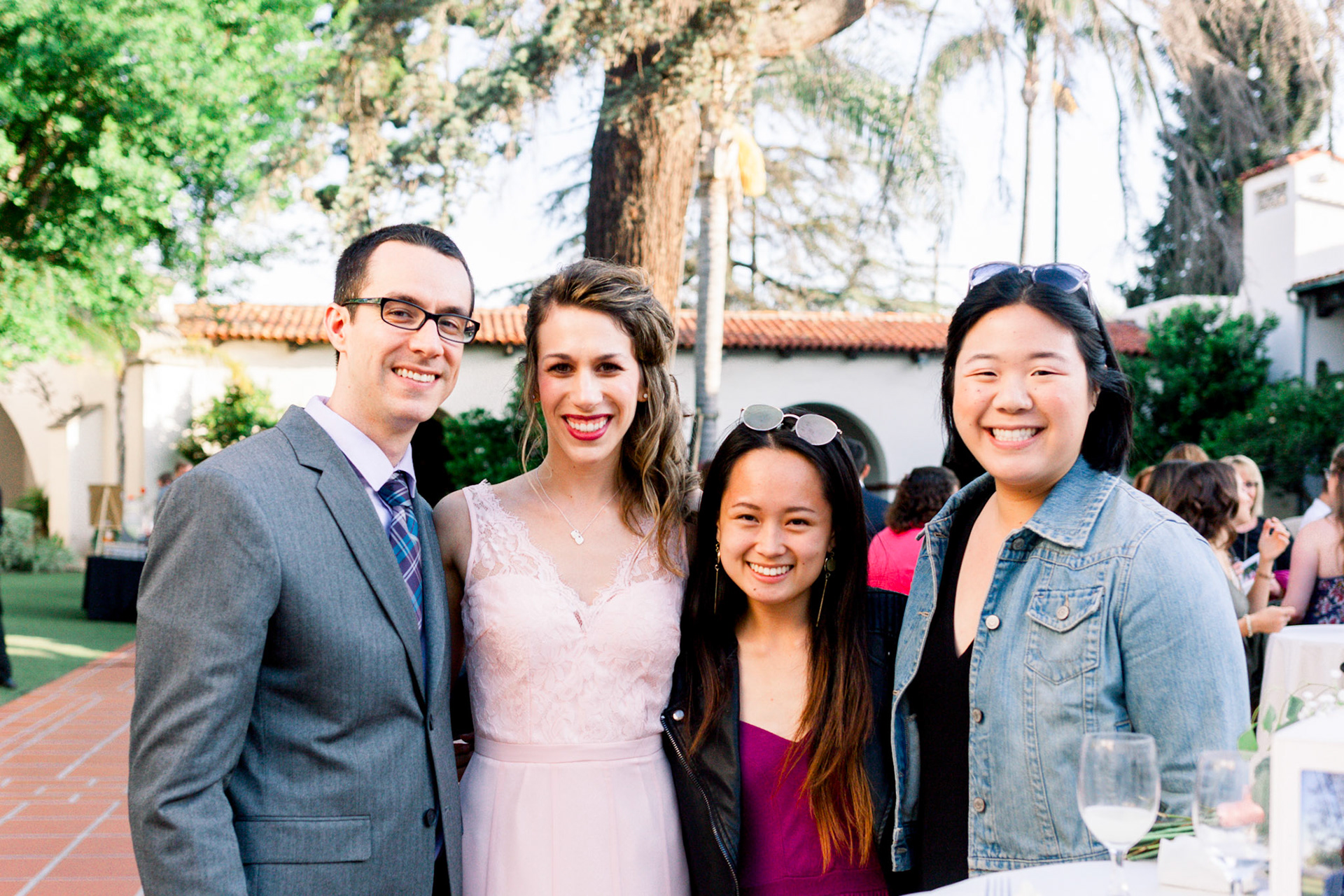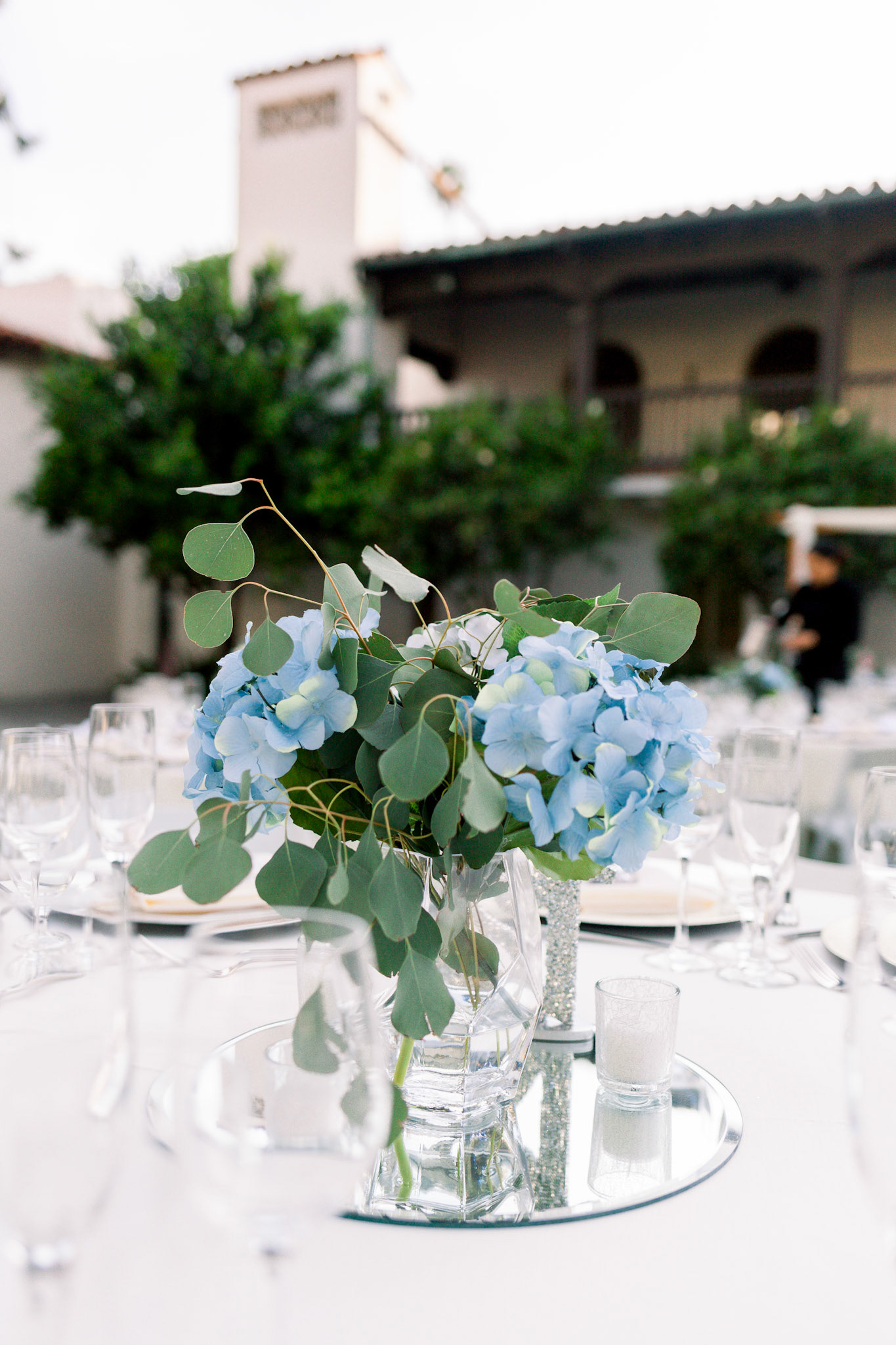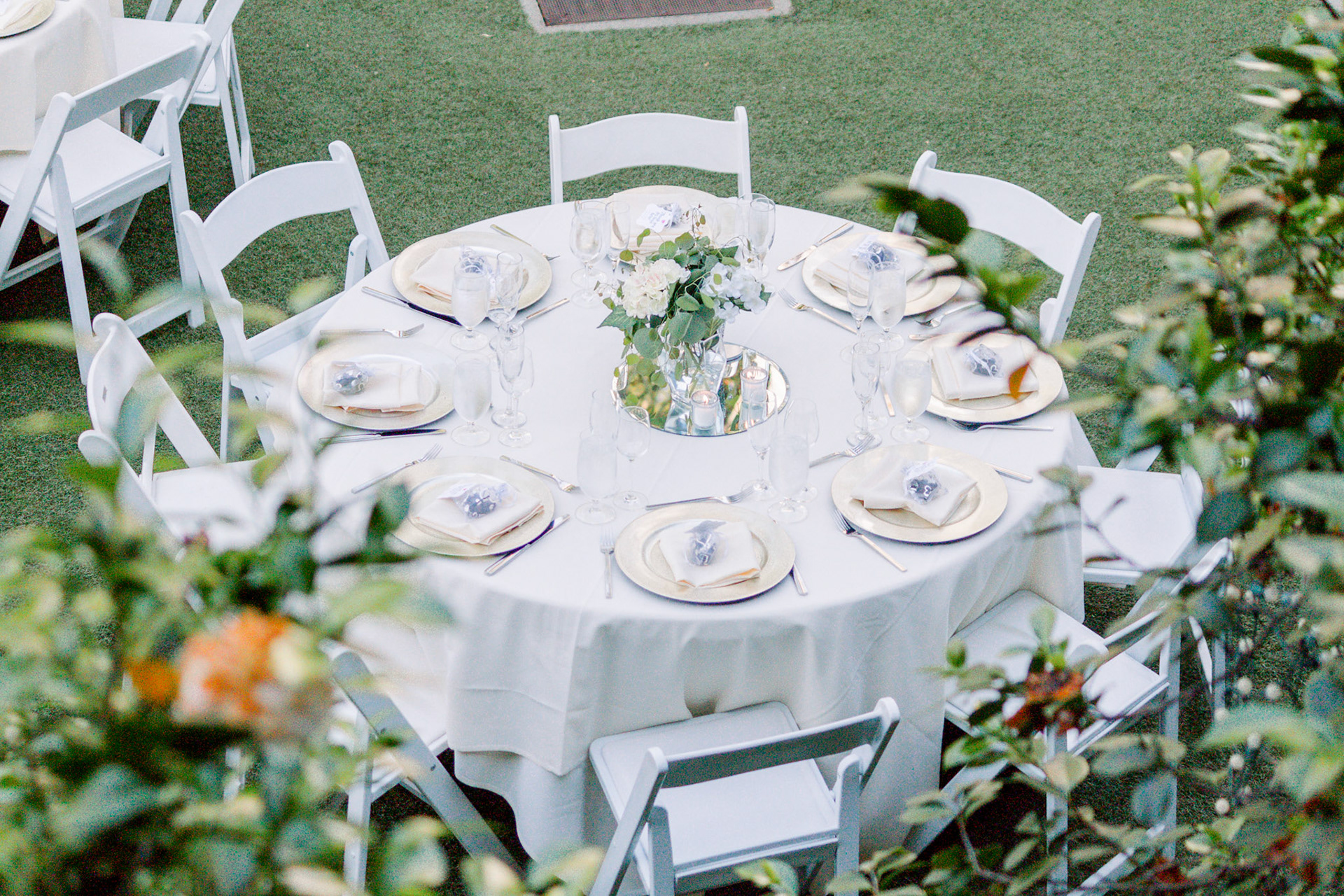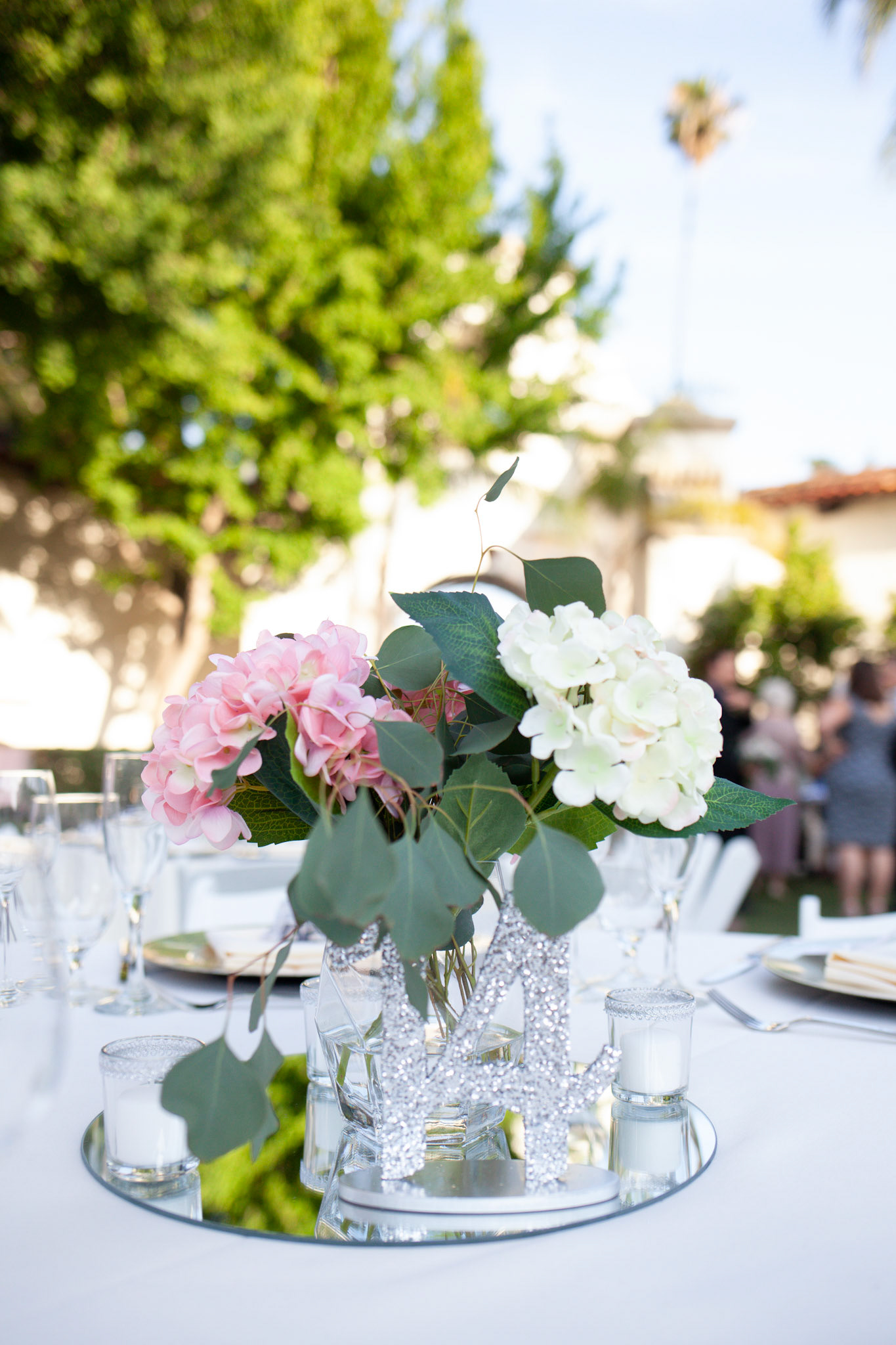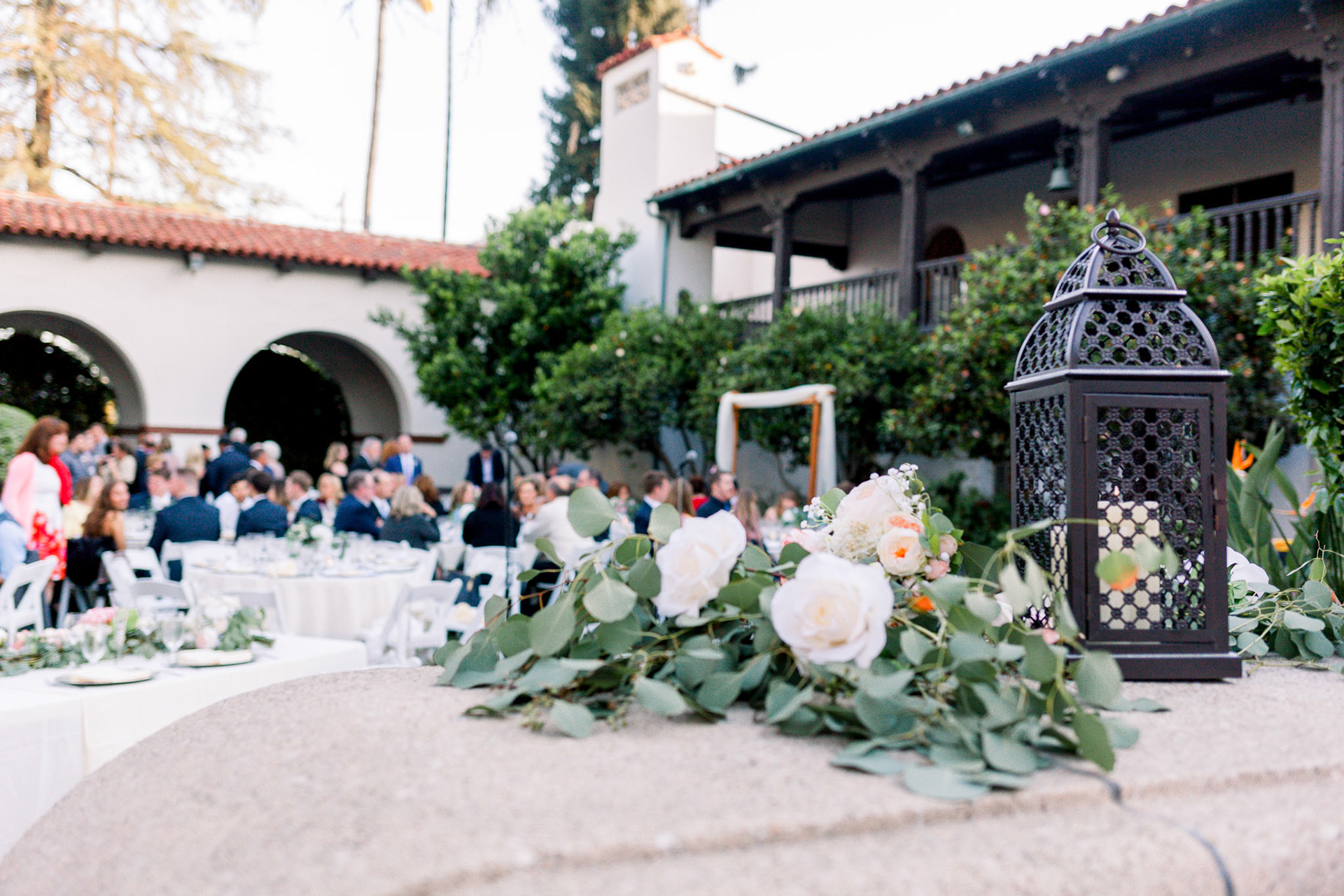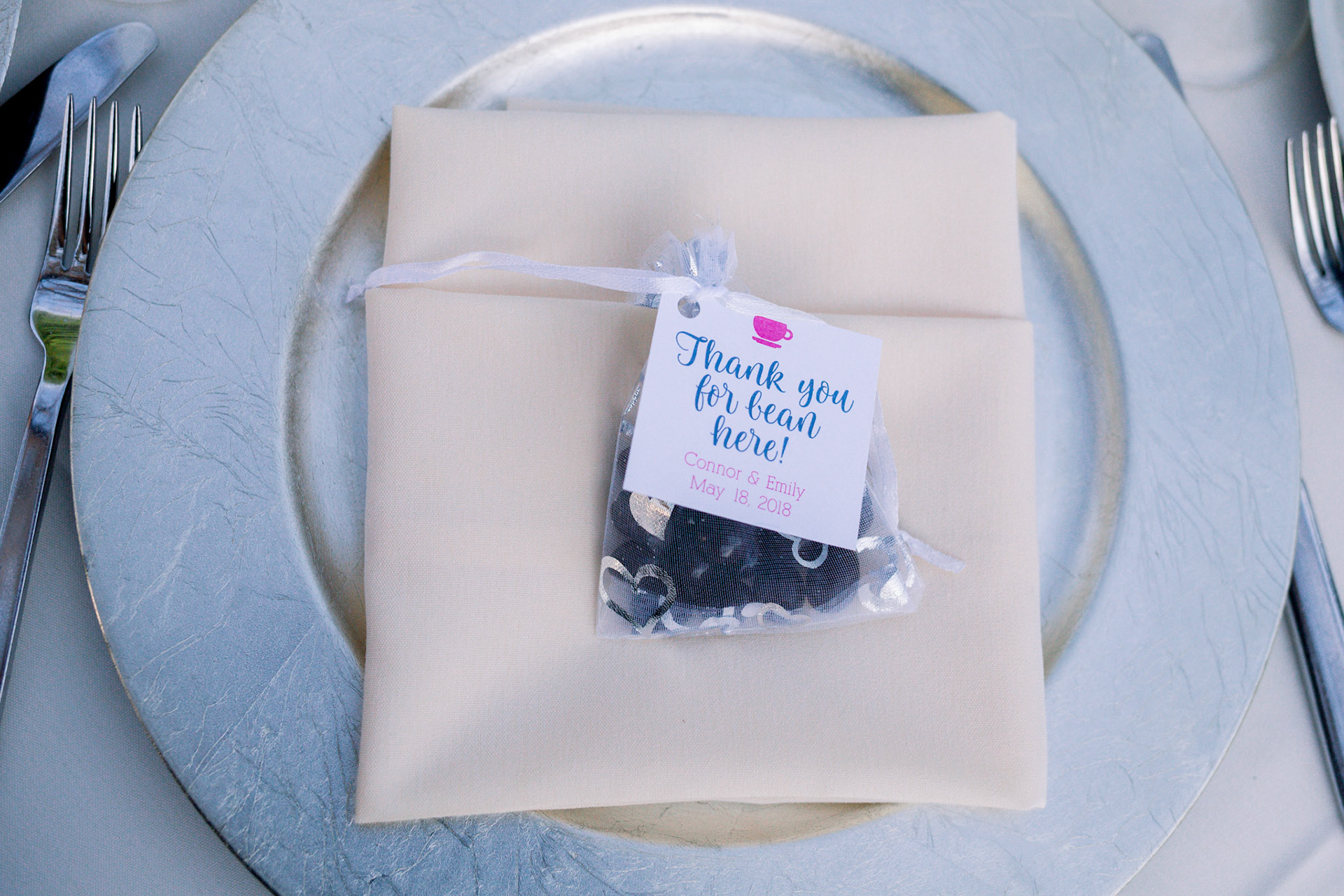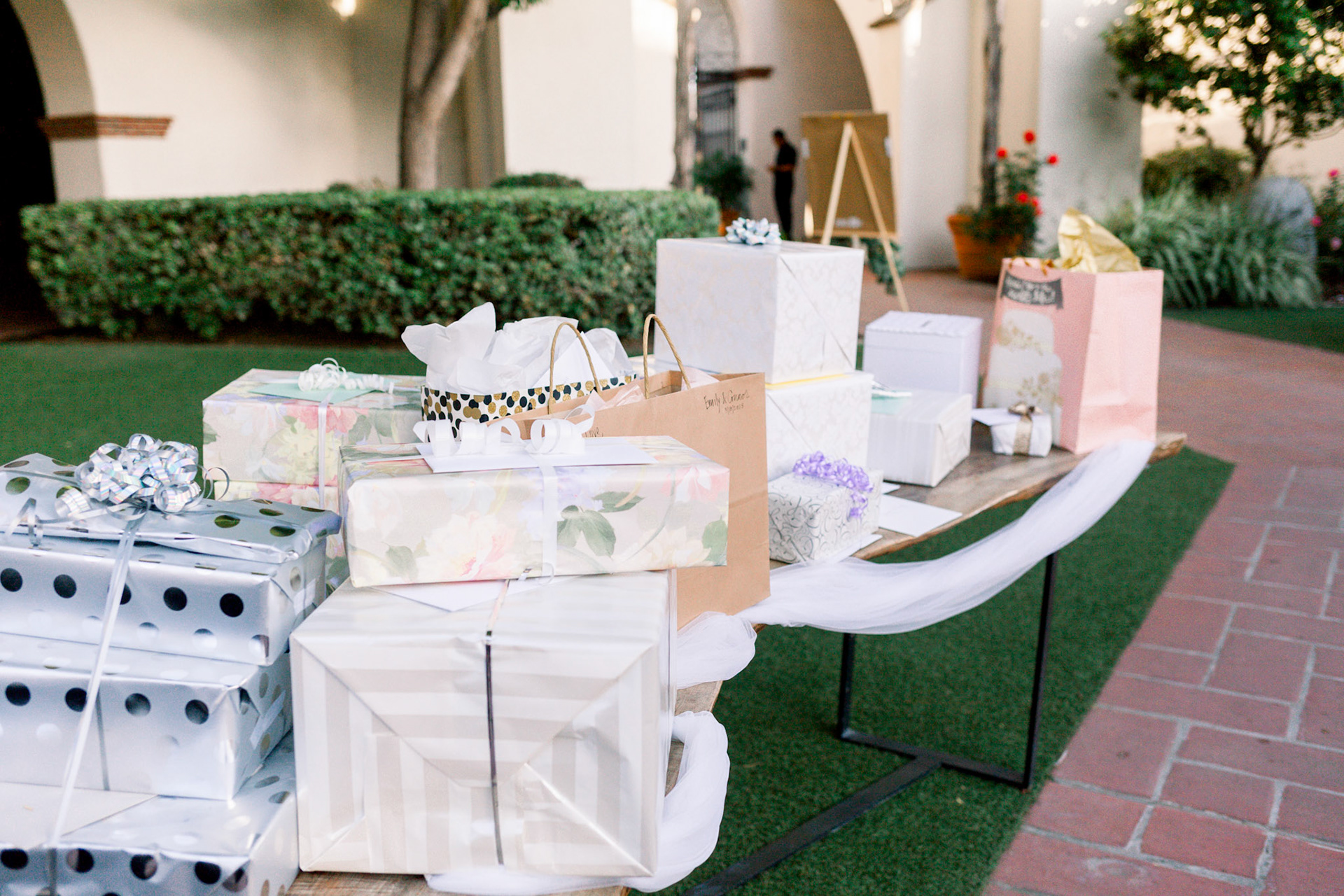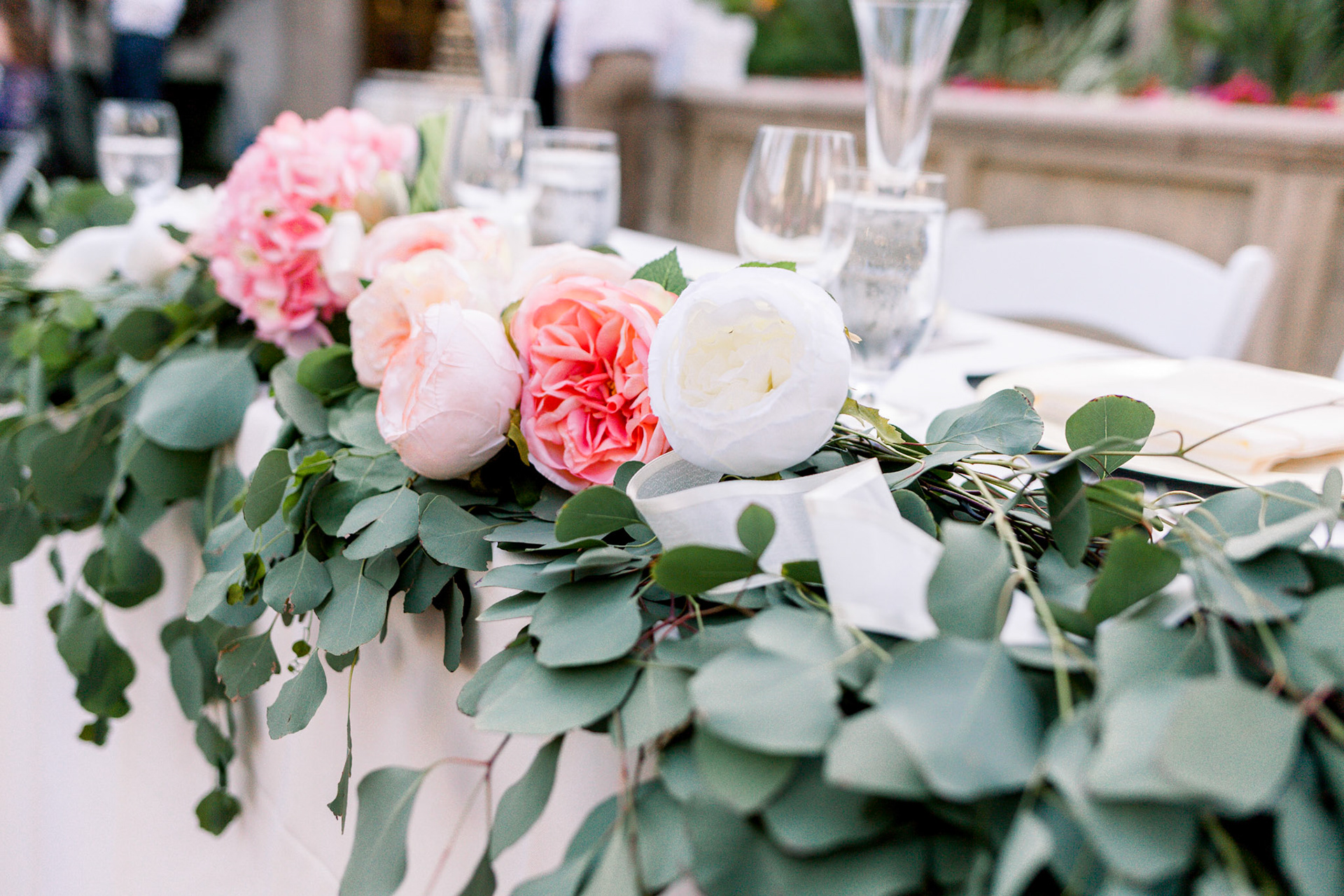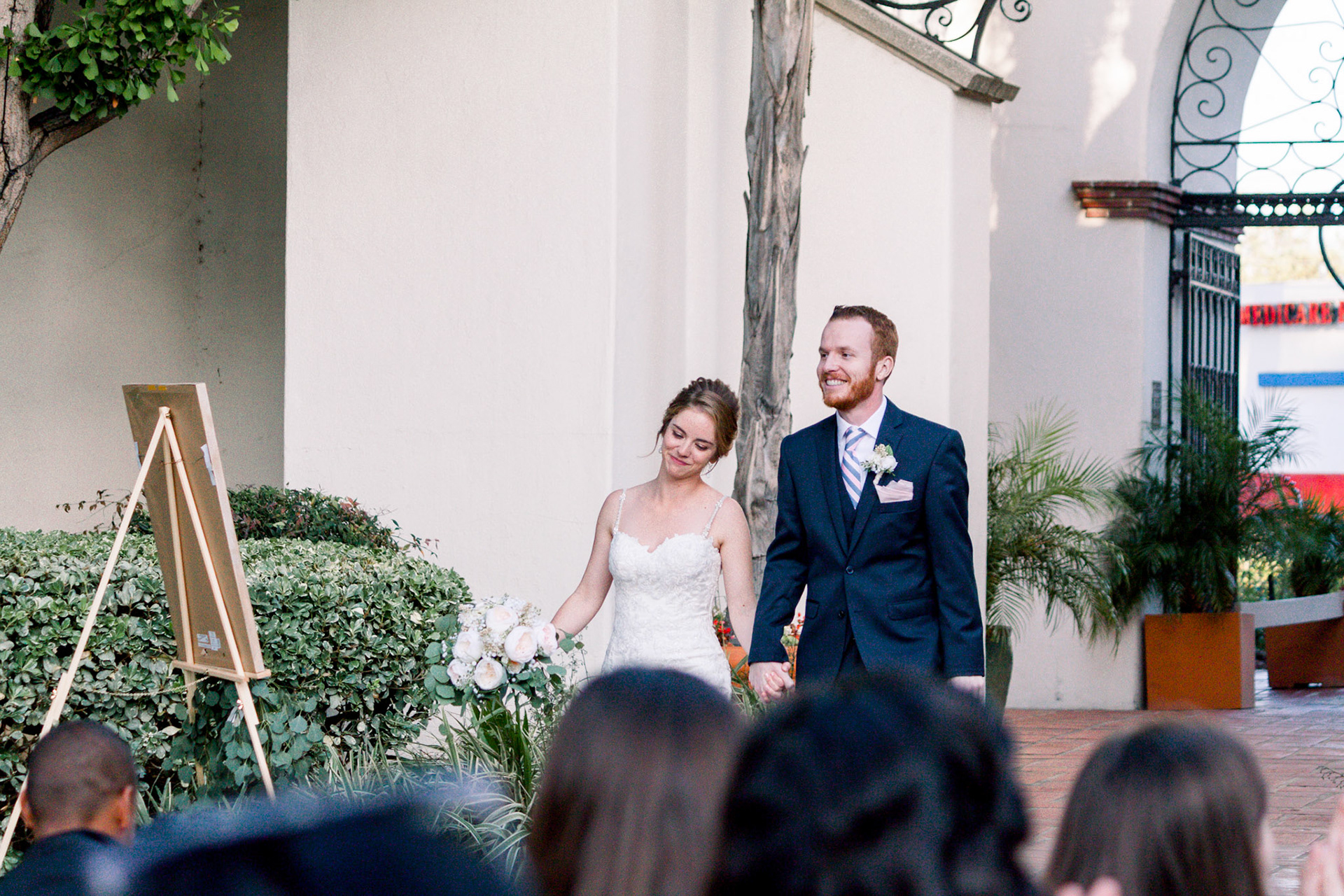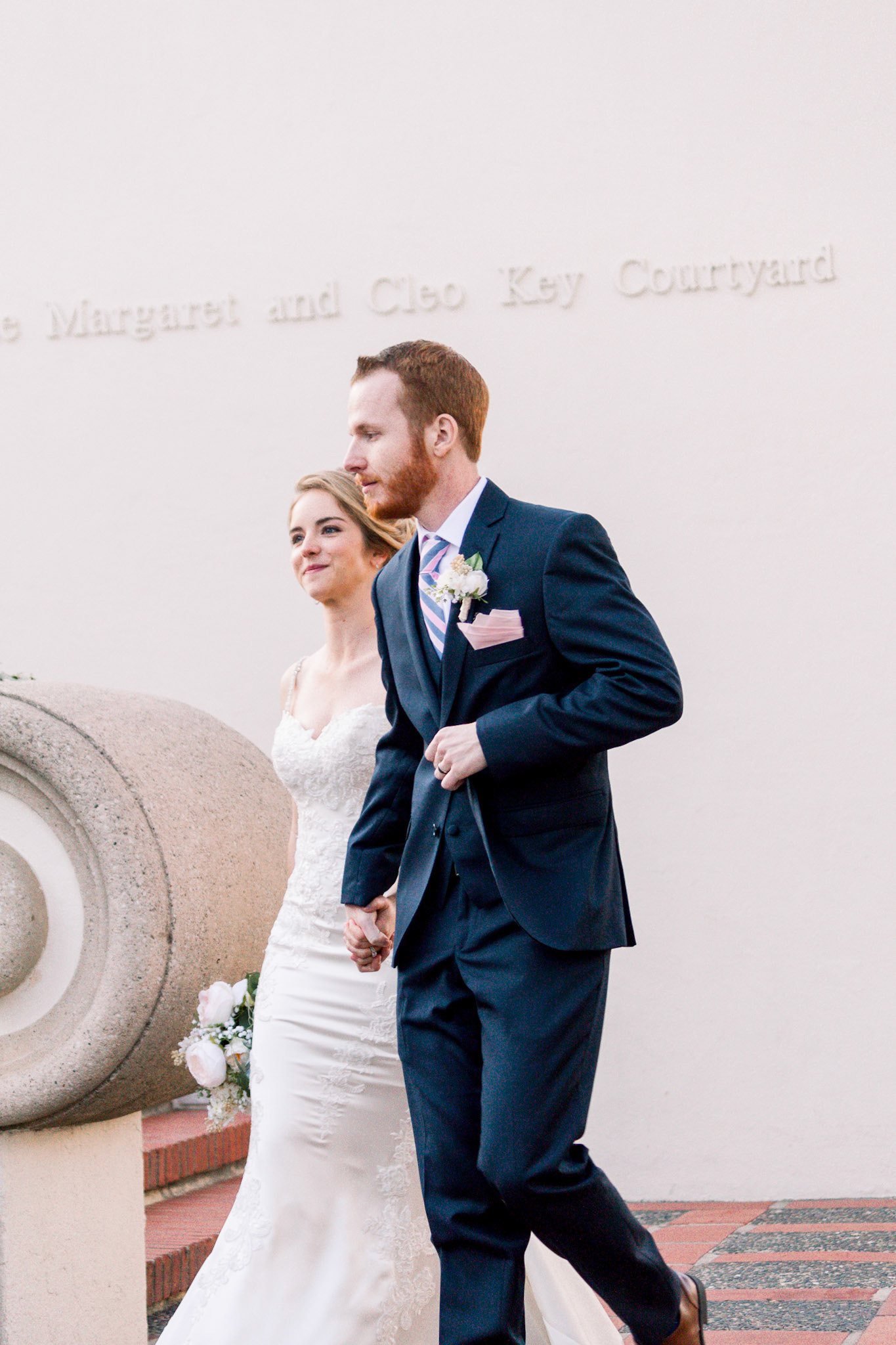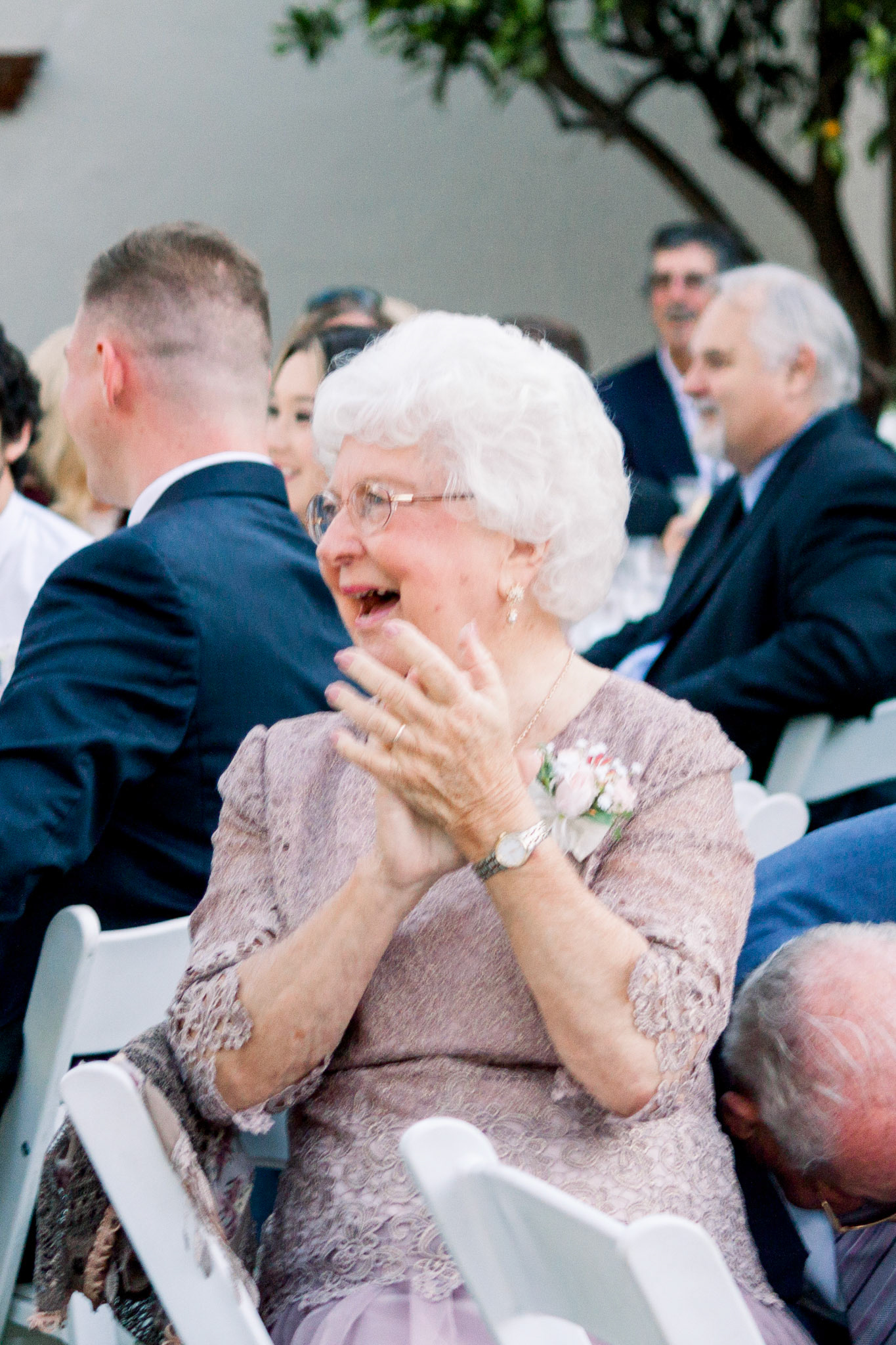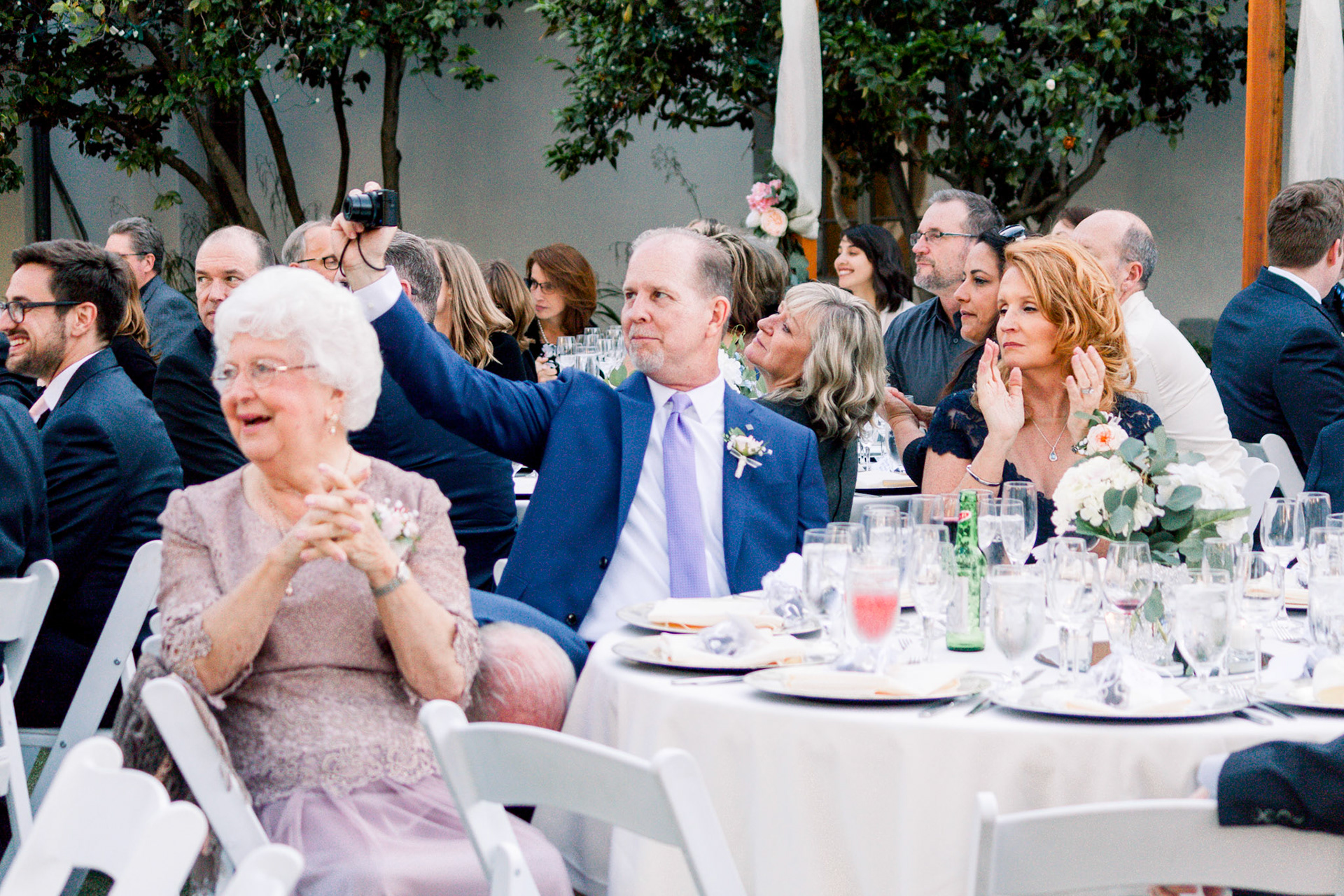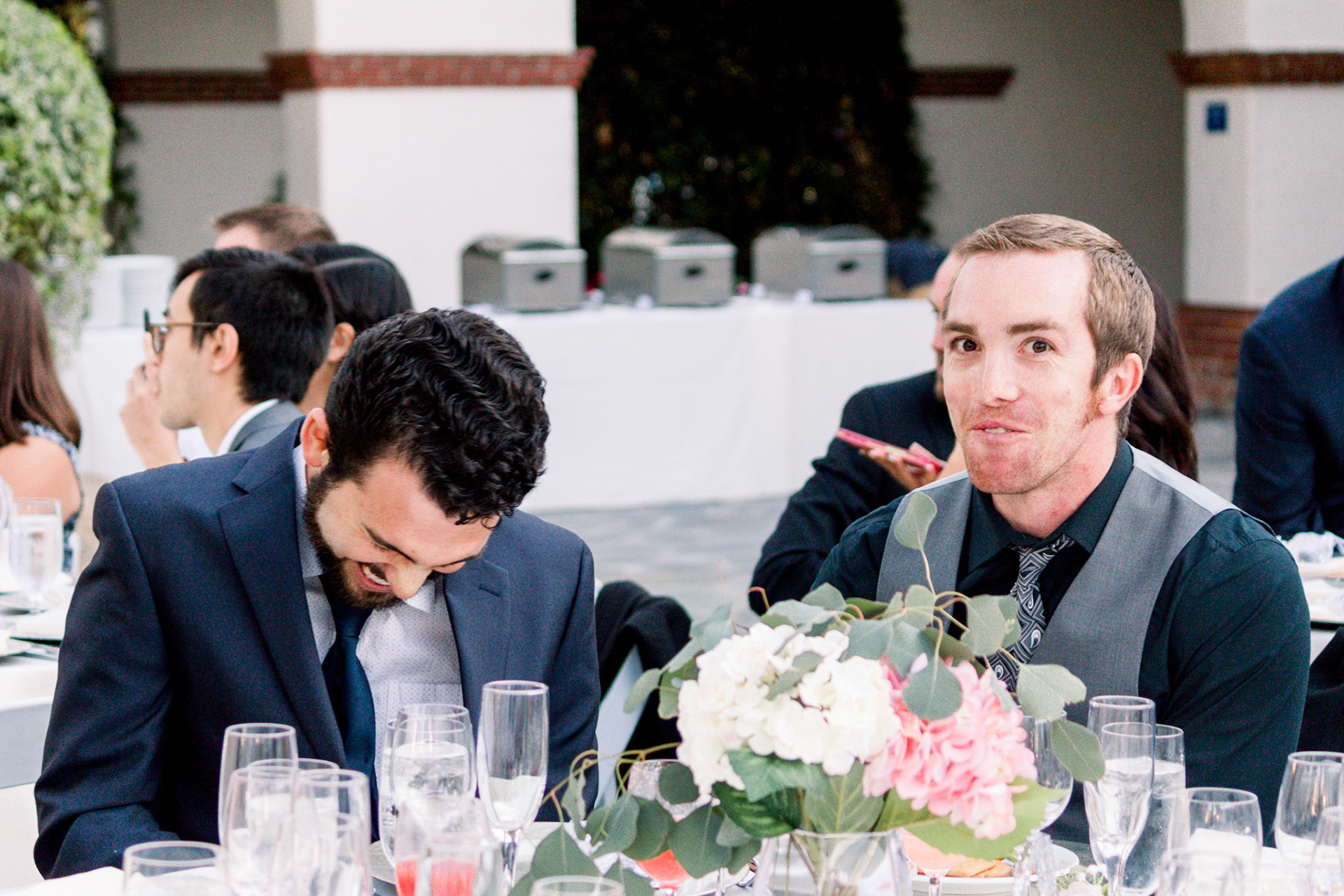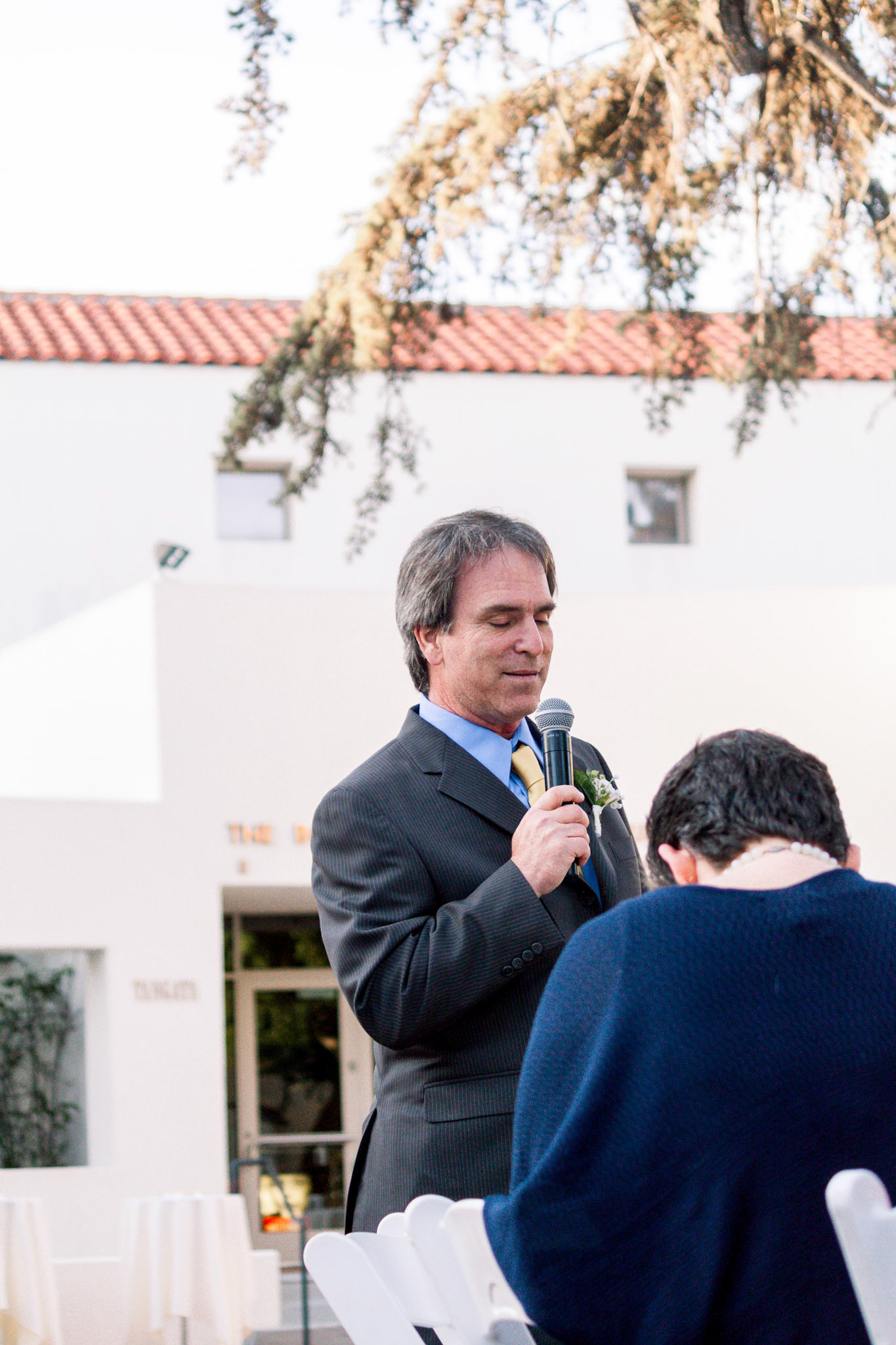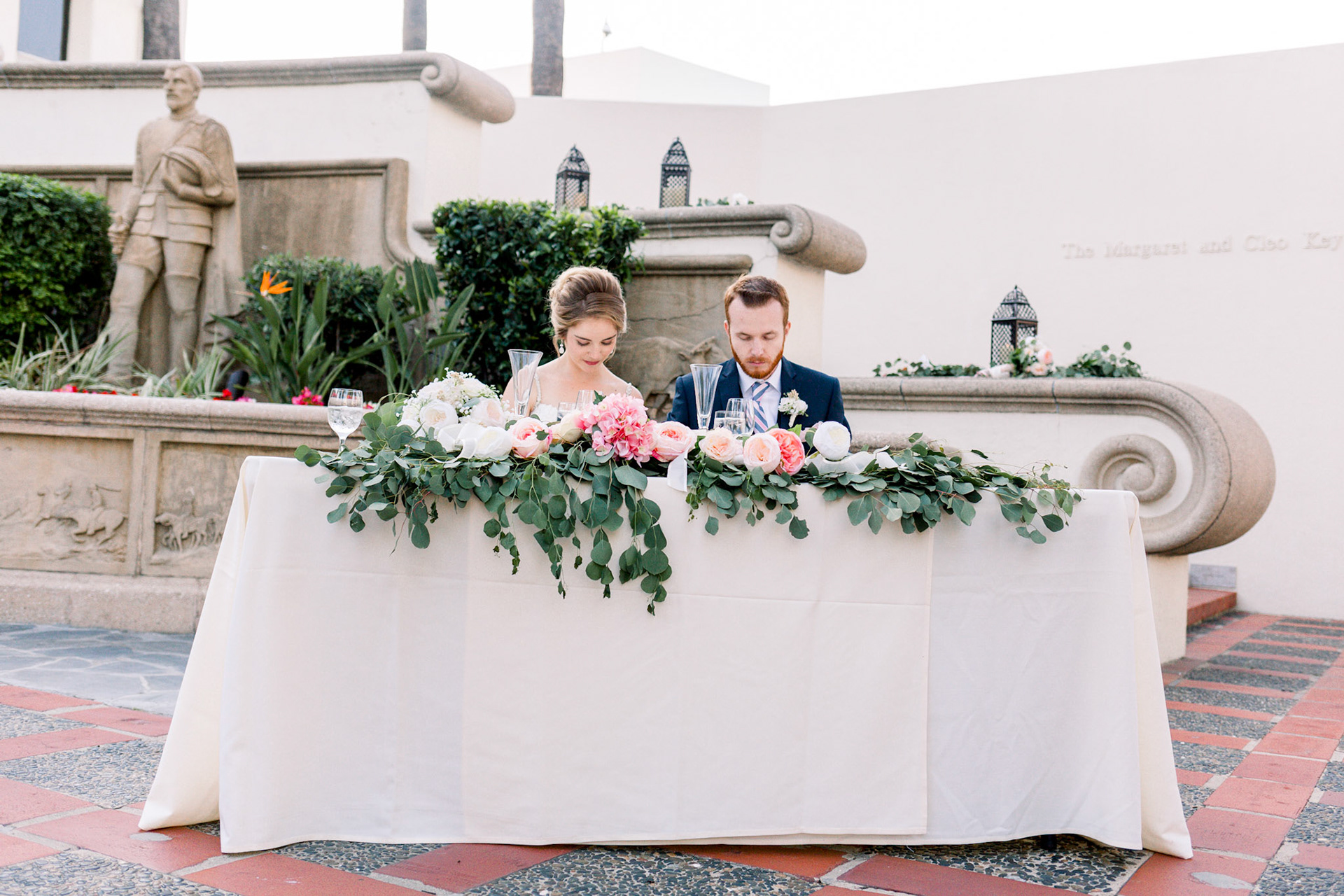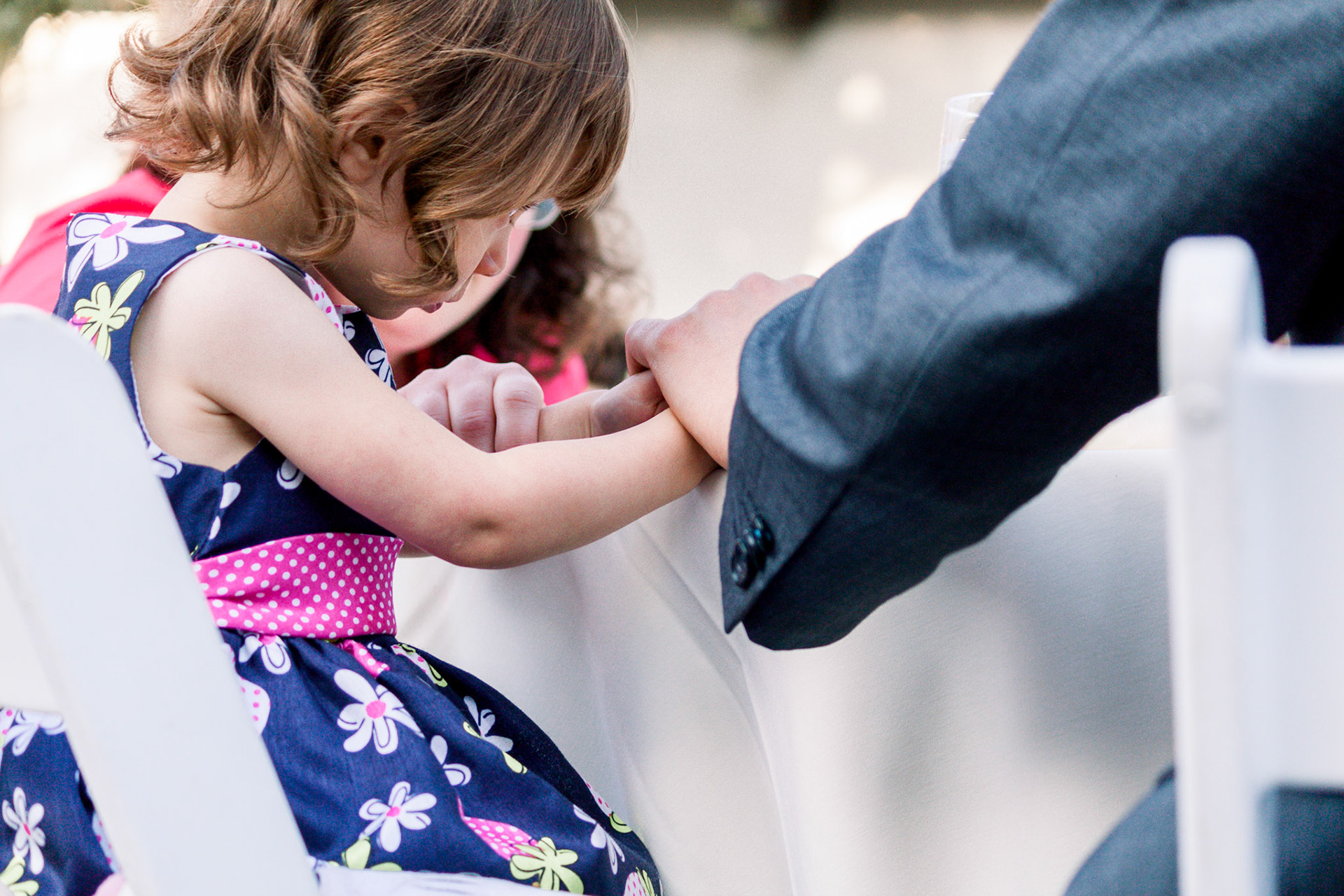 These moments are so precious to me. I love that Connor and Emily have faith as a foundation for their marriage. I think throughout the entire event, you can feel the love and grace from their friends and family.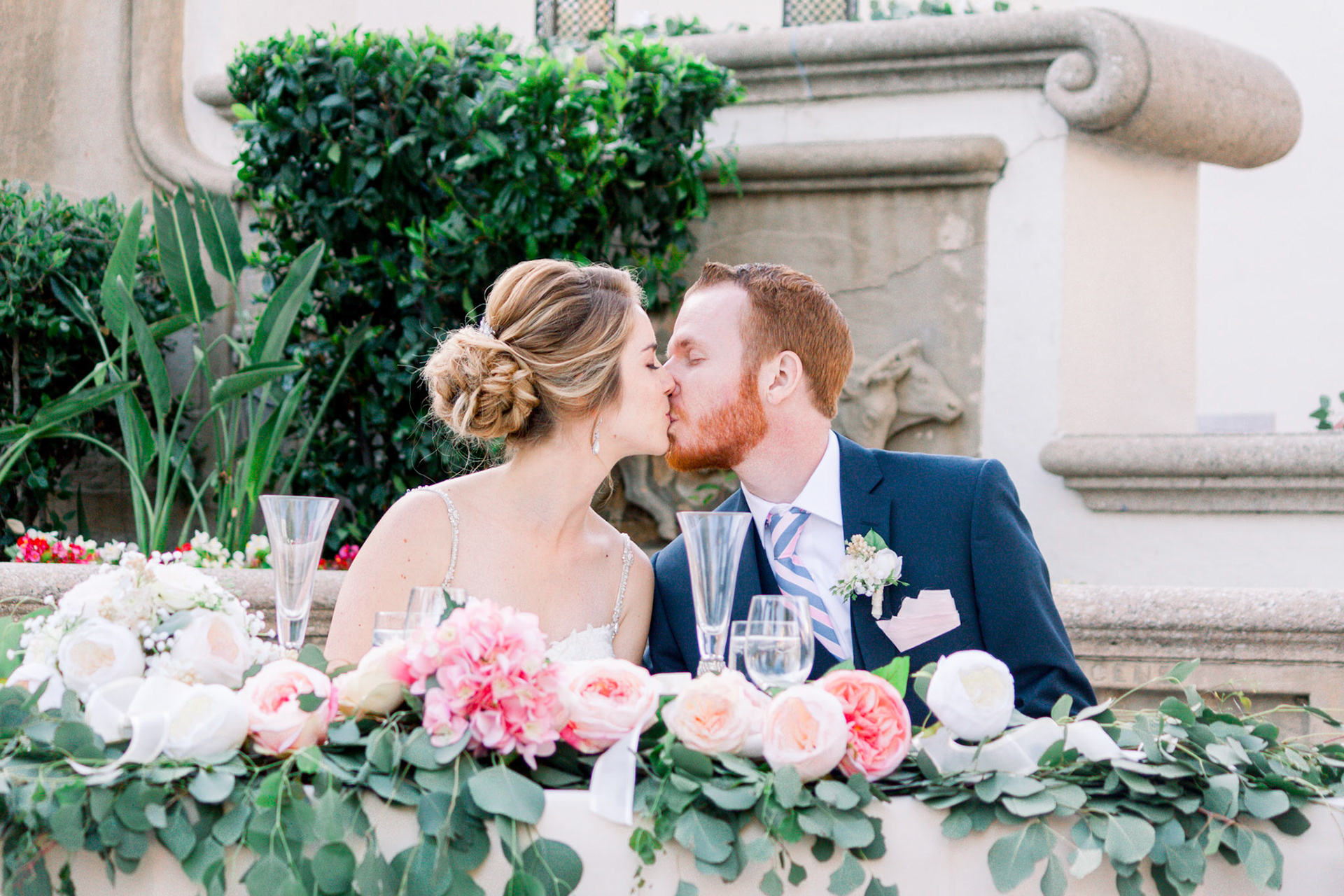 Dress
: David's Bridal
: The Black Tux

Venue
:
Bowers Museum
 | 2002 North Main Street, Santa Ana, CA 92706
Photographers
: Cassy Velazquez Photography and Ken Gulley Photography