Ashley found me on a Facebook group for recently engaged brides, and upon chatting over emails, I knew that we would get along. She was relaxed, had great communication, and the best part about her was that she was decisive! She booked me within two emails, and I really wanted to go above and beyond for someone like her. She knew 
exactly the type of photos she wanted to get for her wedding, which makes my job 30% easier!
We somehow psychically connected and when I texted her about two months before her wedding to schedule her engagement session, she told me she was just about to text me because they were in San Diego looking at the venue. I forgot to give her a heads up on the session and so she and Cody didn't pack anything for the occasion! Oops. They are also from Las Vegas and were staying until the next day, so the window for our engagement shoot was literally 24 hours. Nevertheless,
I knew I had to get together with her so we scheduled to meet near the venue in San Diego the next morning.
I live in Mission Viejo, which is about 1.5 hours from La Jolla, San Diego. I got up at 5 am and drove down there to meet up with Ashley and Cody at 7:30 am. Unfortunately, the early morning time we chose was still foggy for San Diego. Since the shoot was scheduled so last minute, Ashley and Cody went with casual clothing and stayed cool and comfortable throughout the hour. I was so surprised and happy when they brought their precious little Oakie along. Too bad he won't be in the wedding, but seriously dog lovers are the best! Dogs rule, cats drool. :)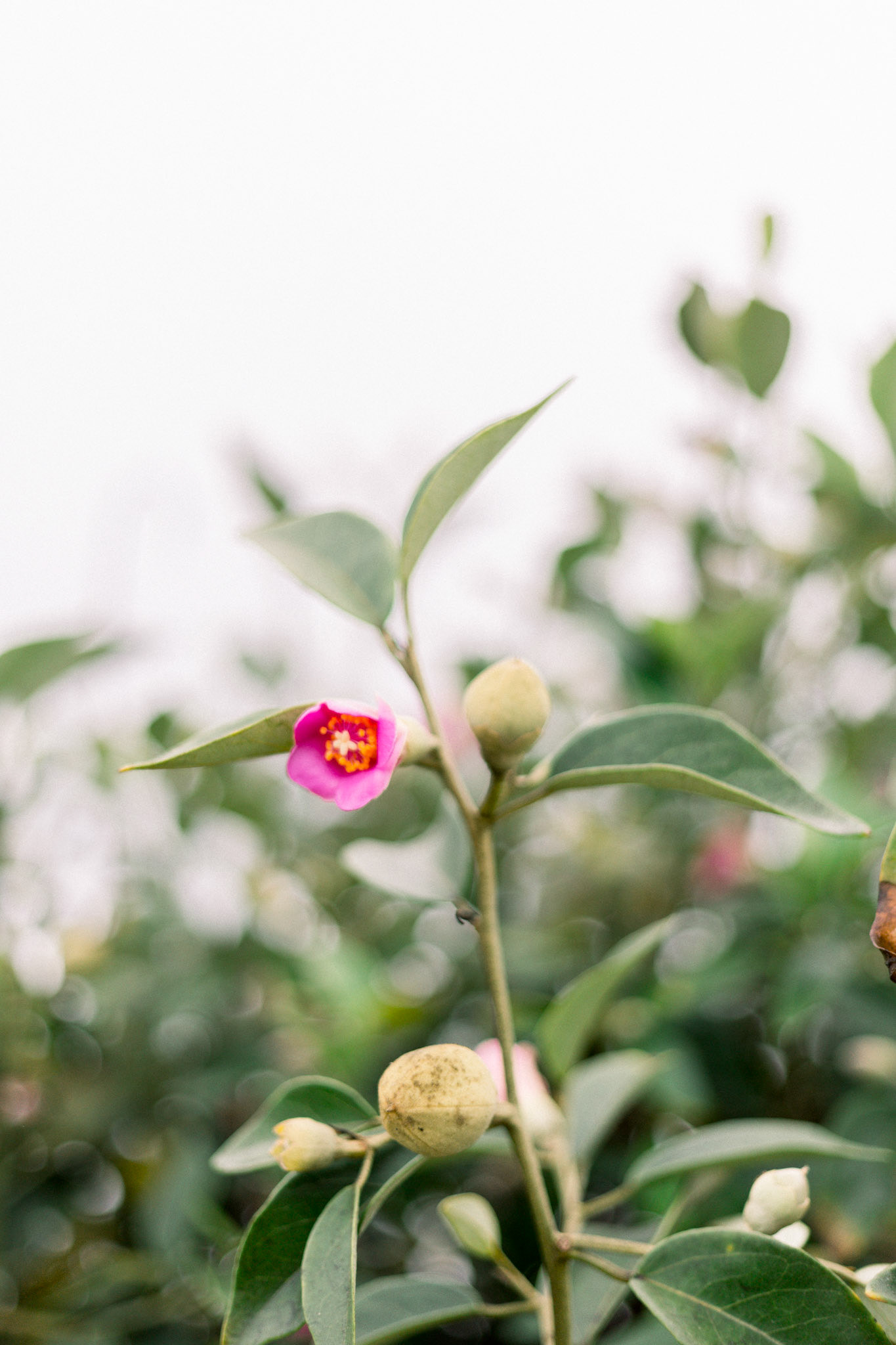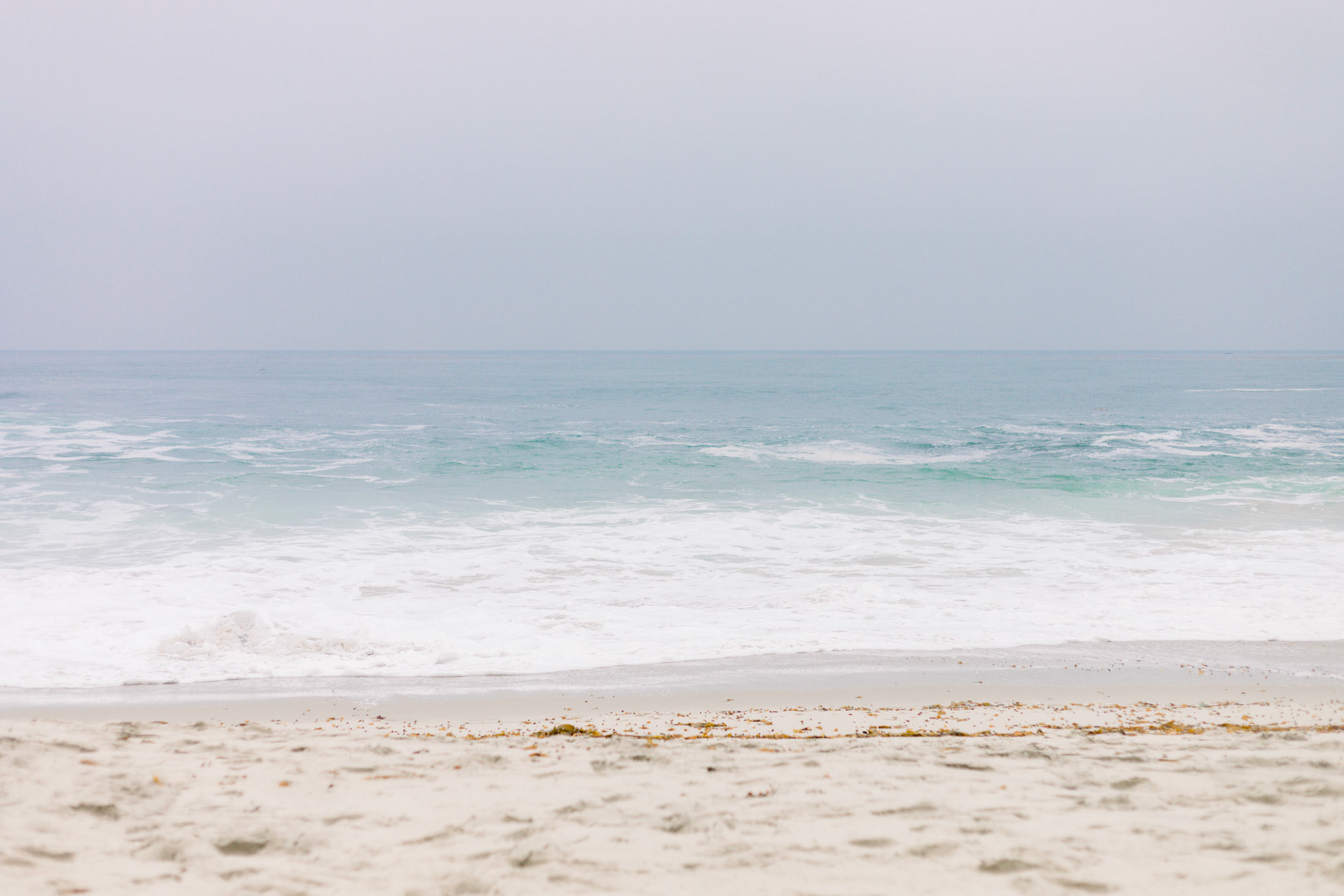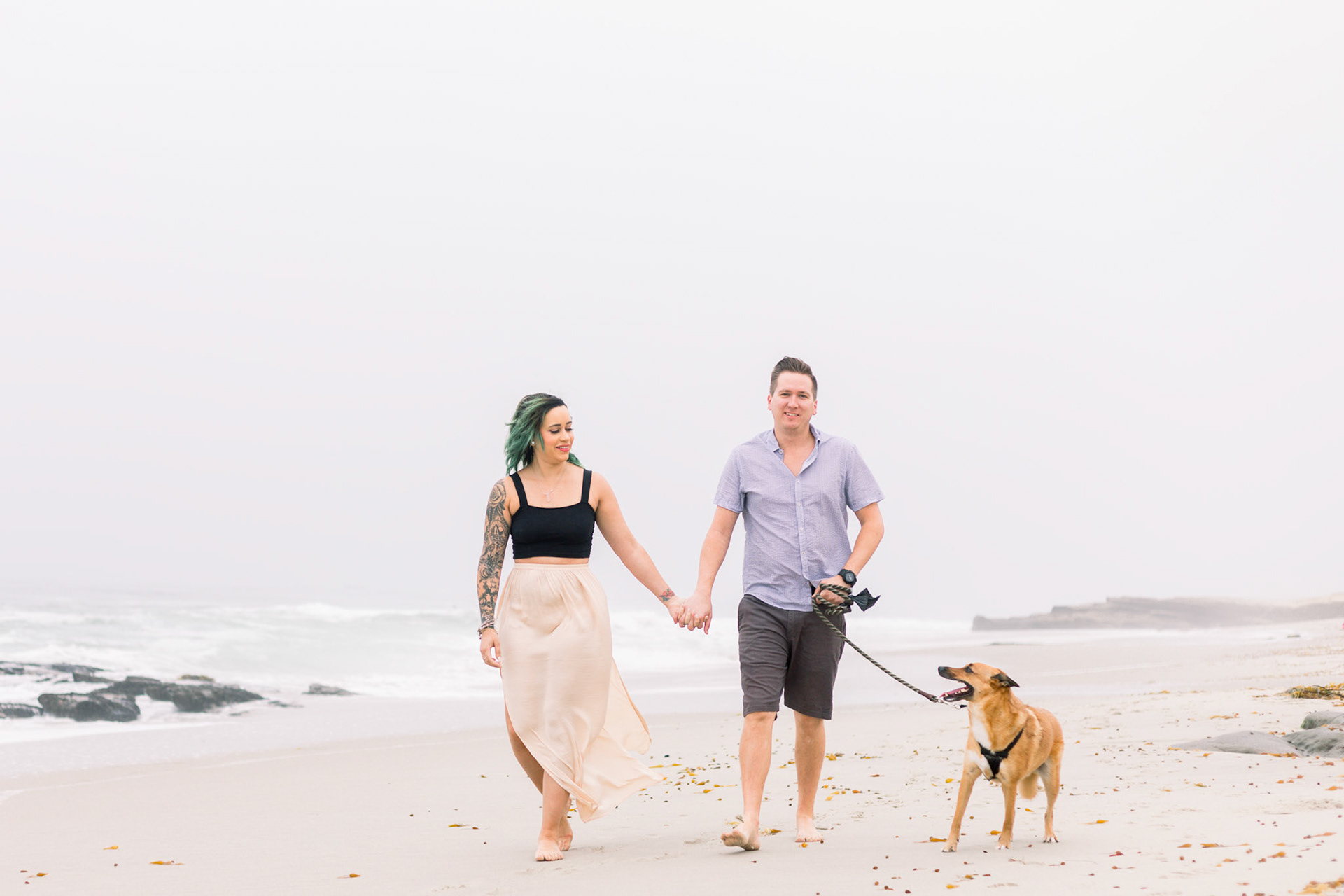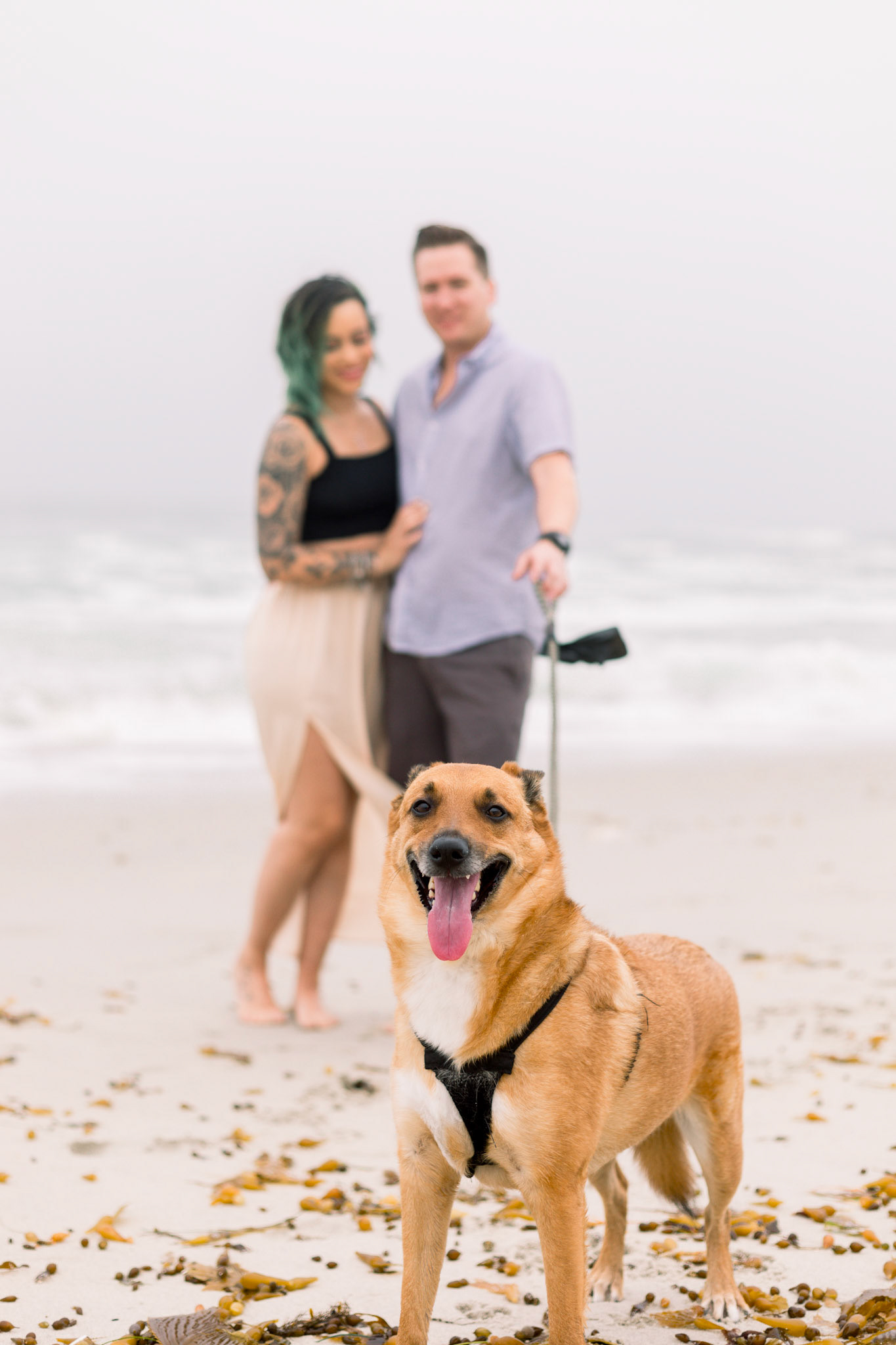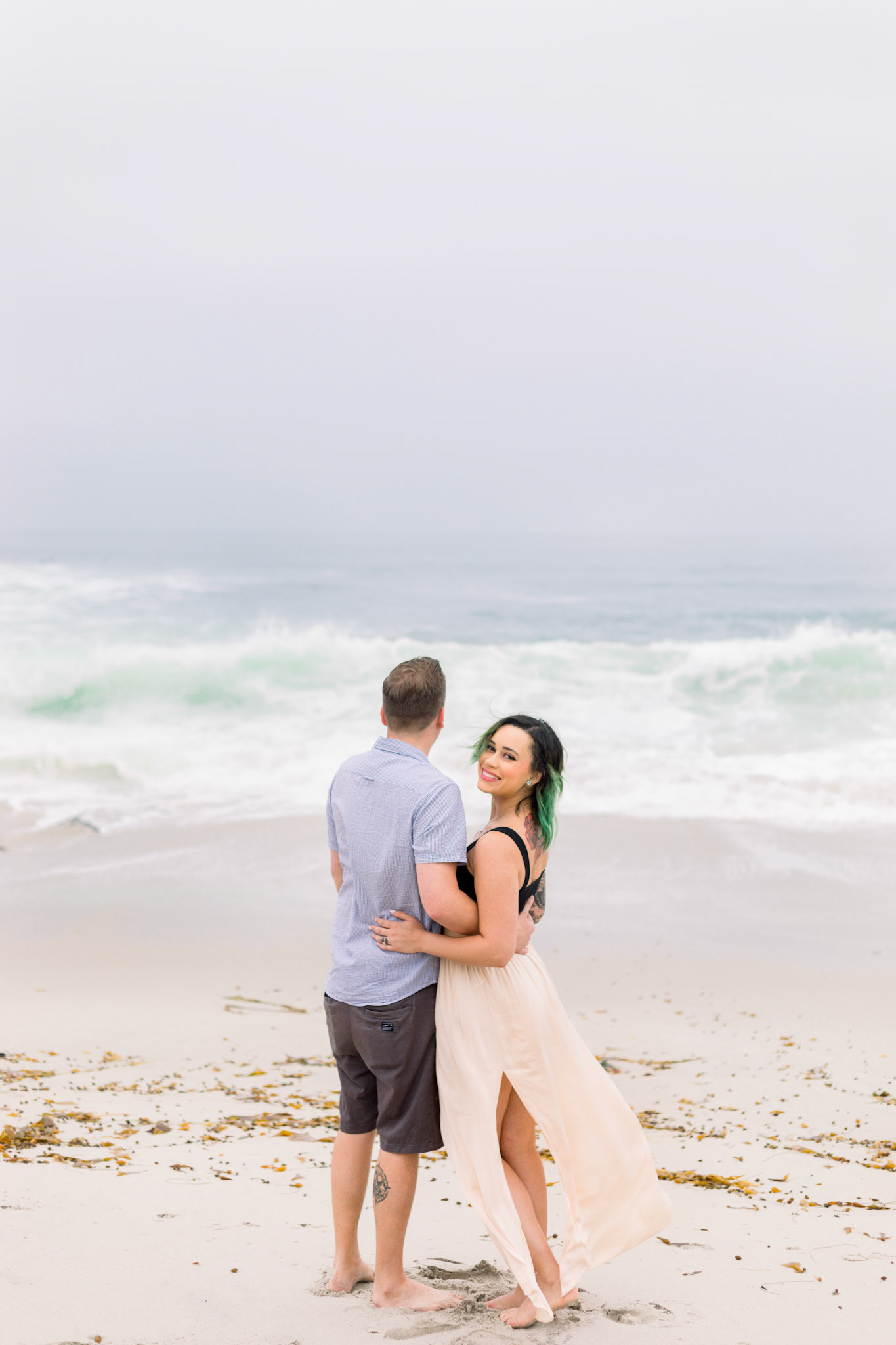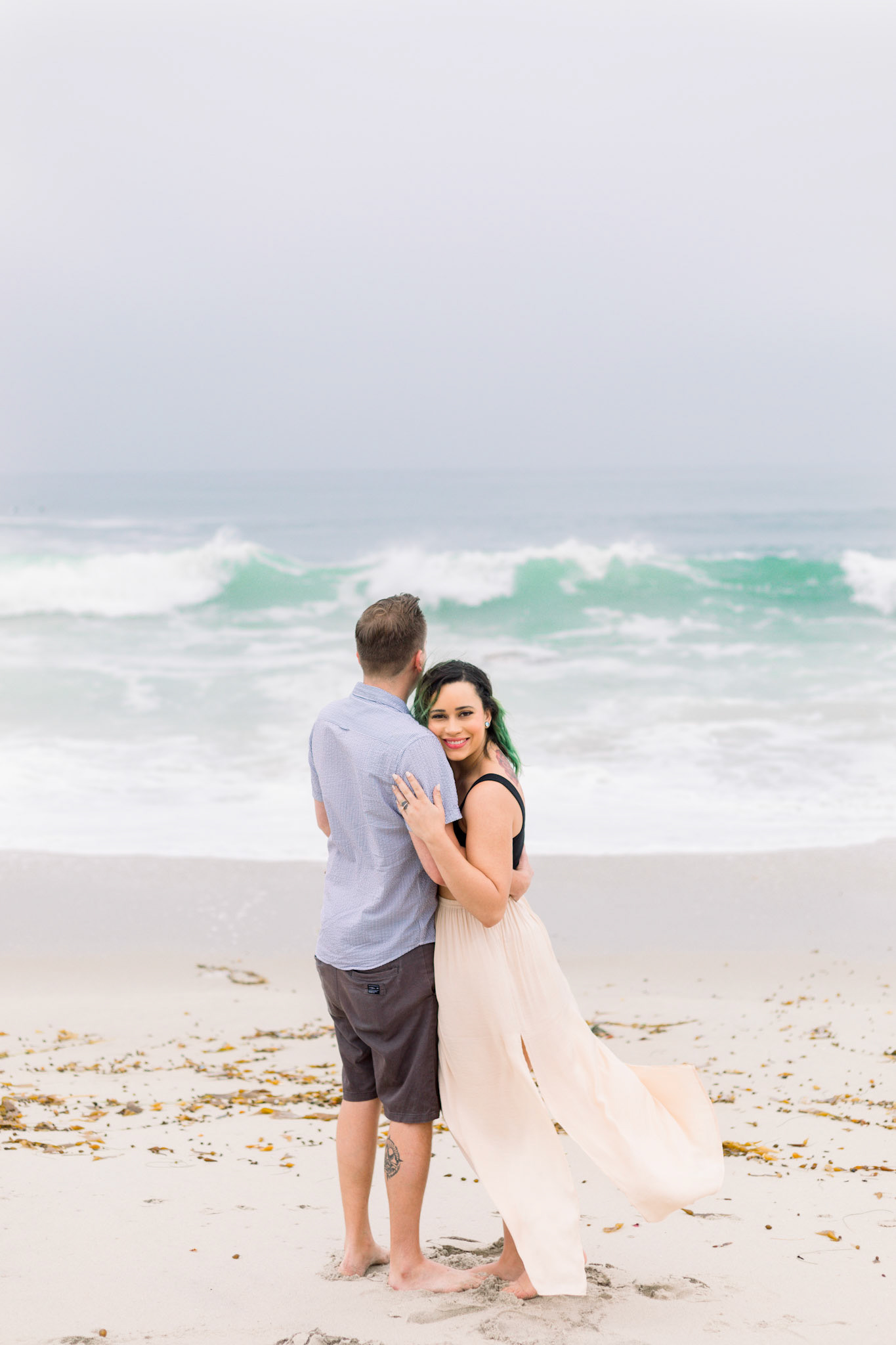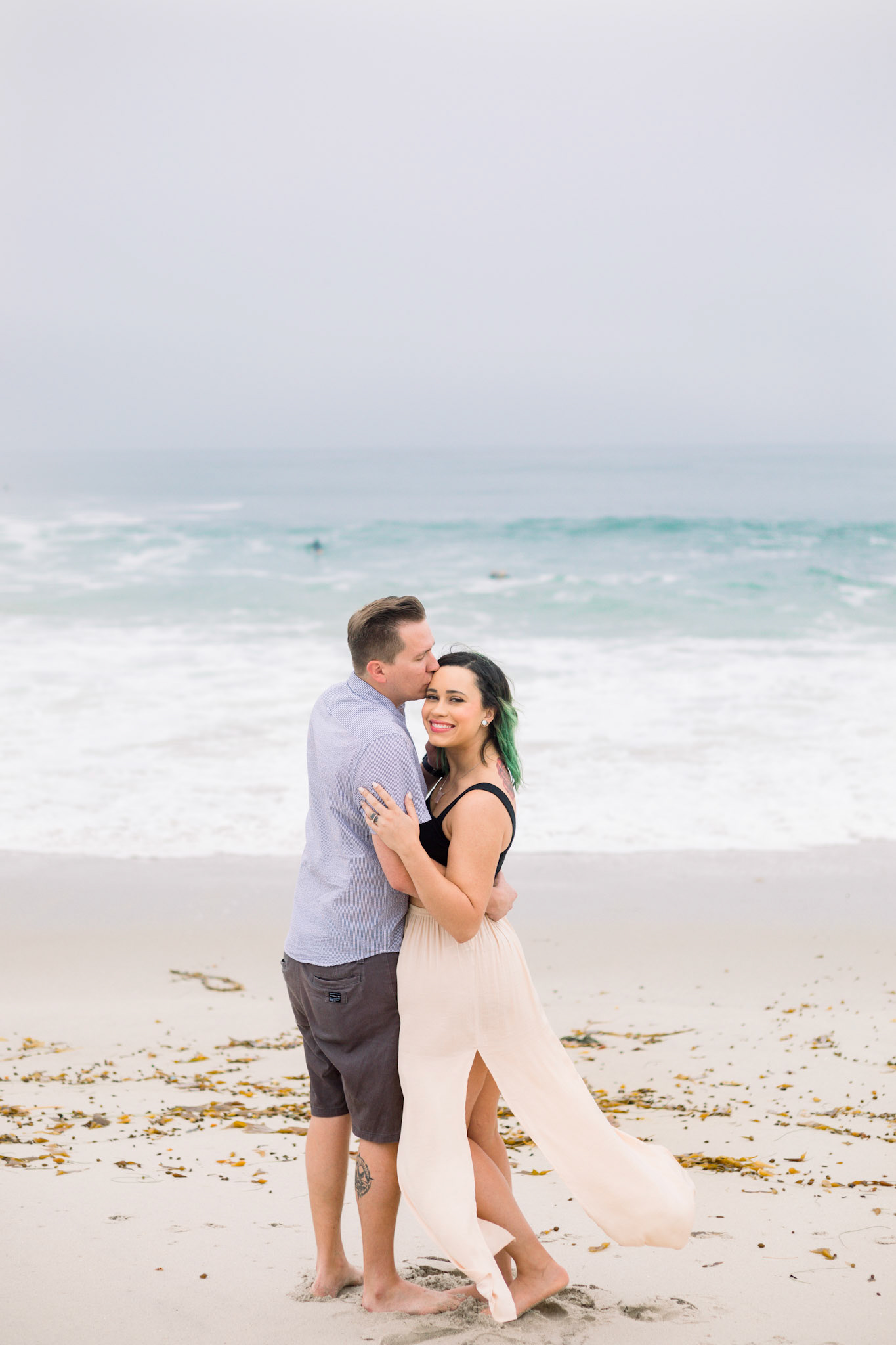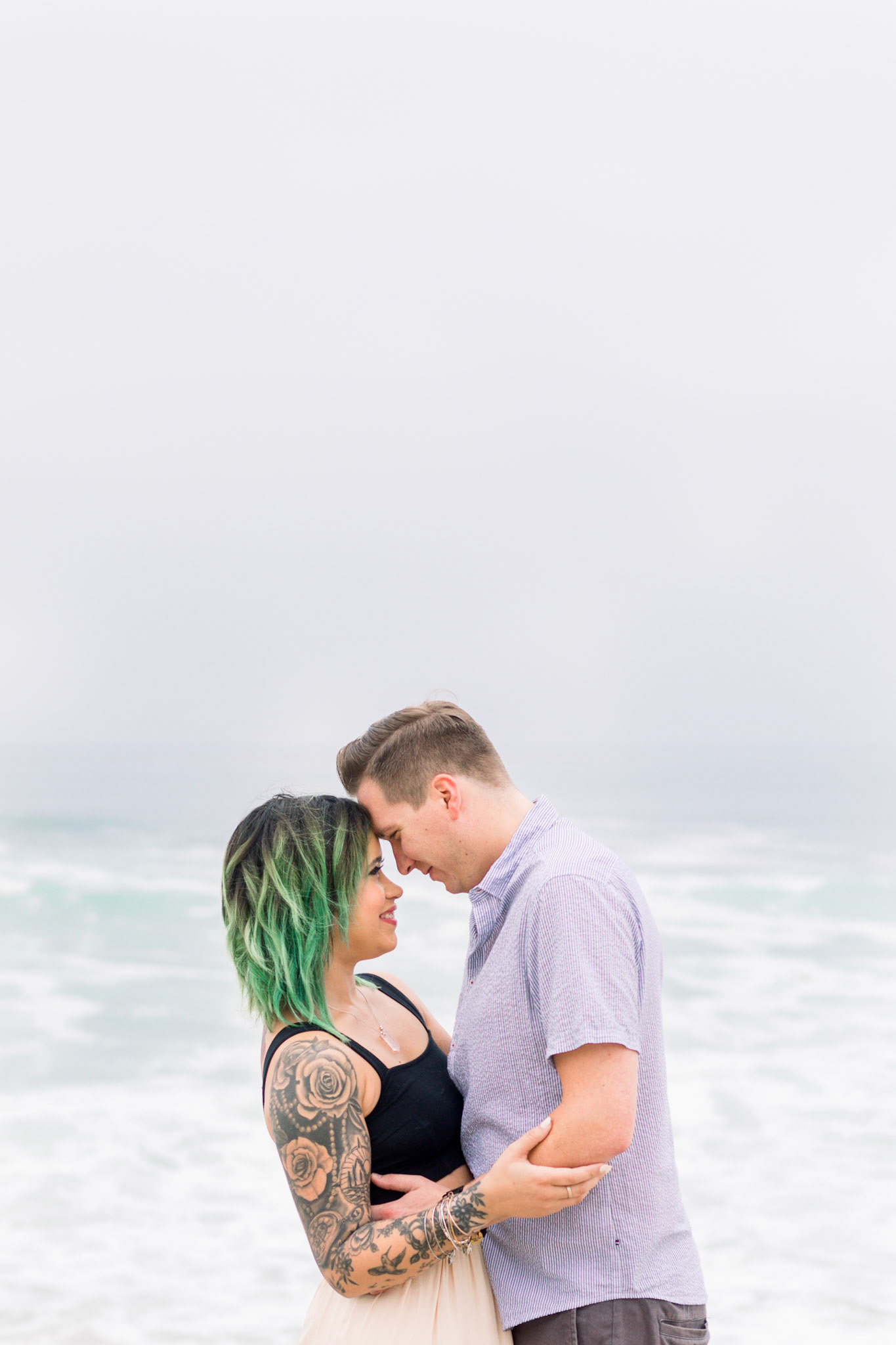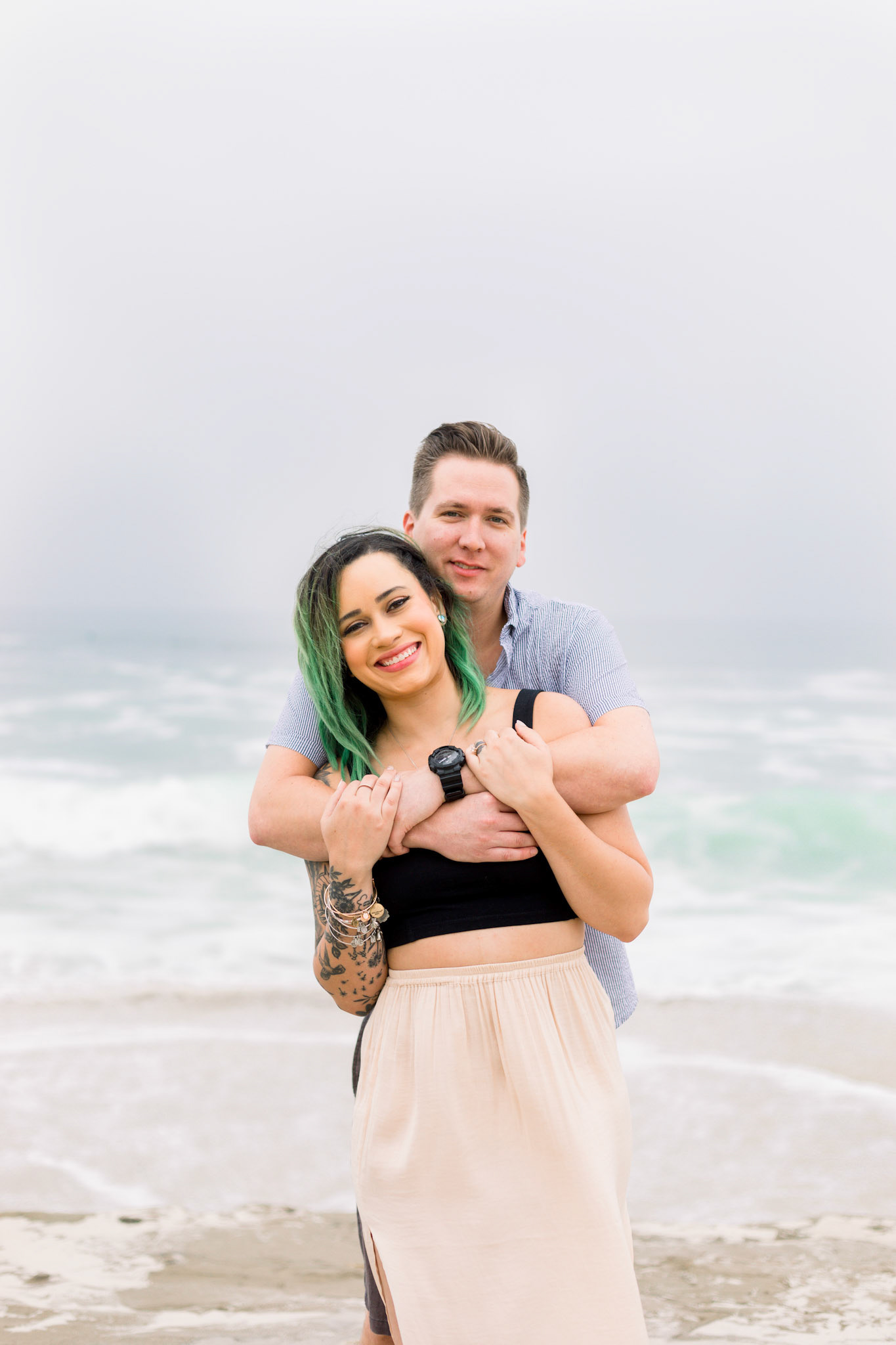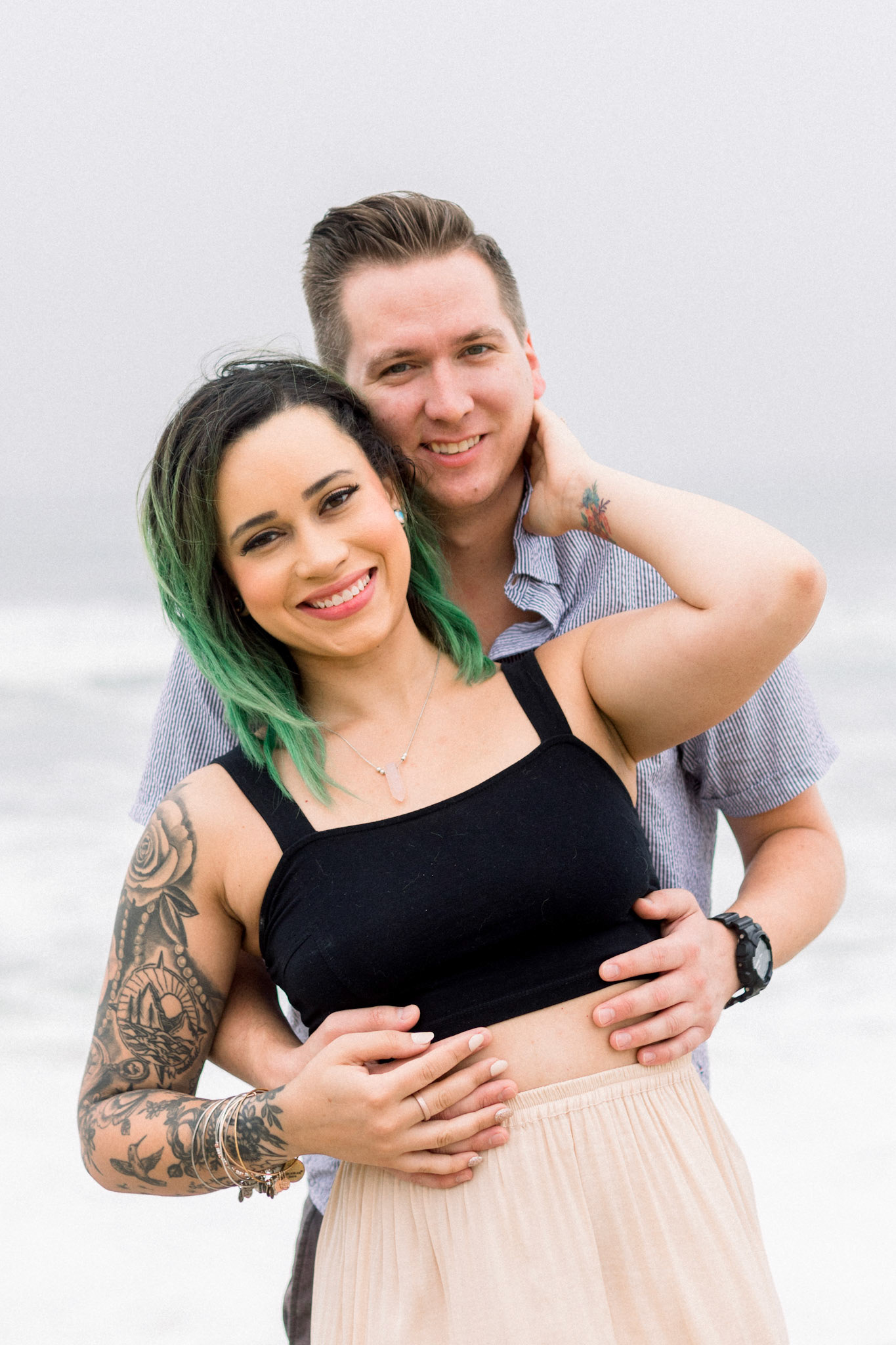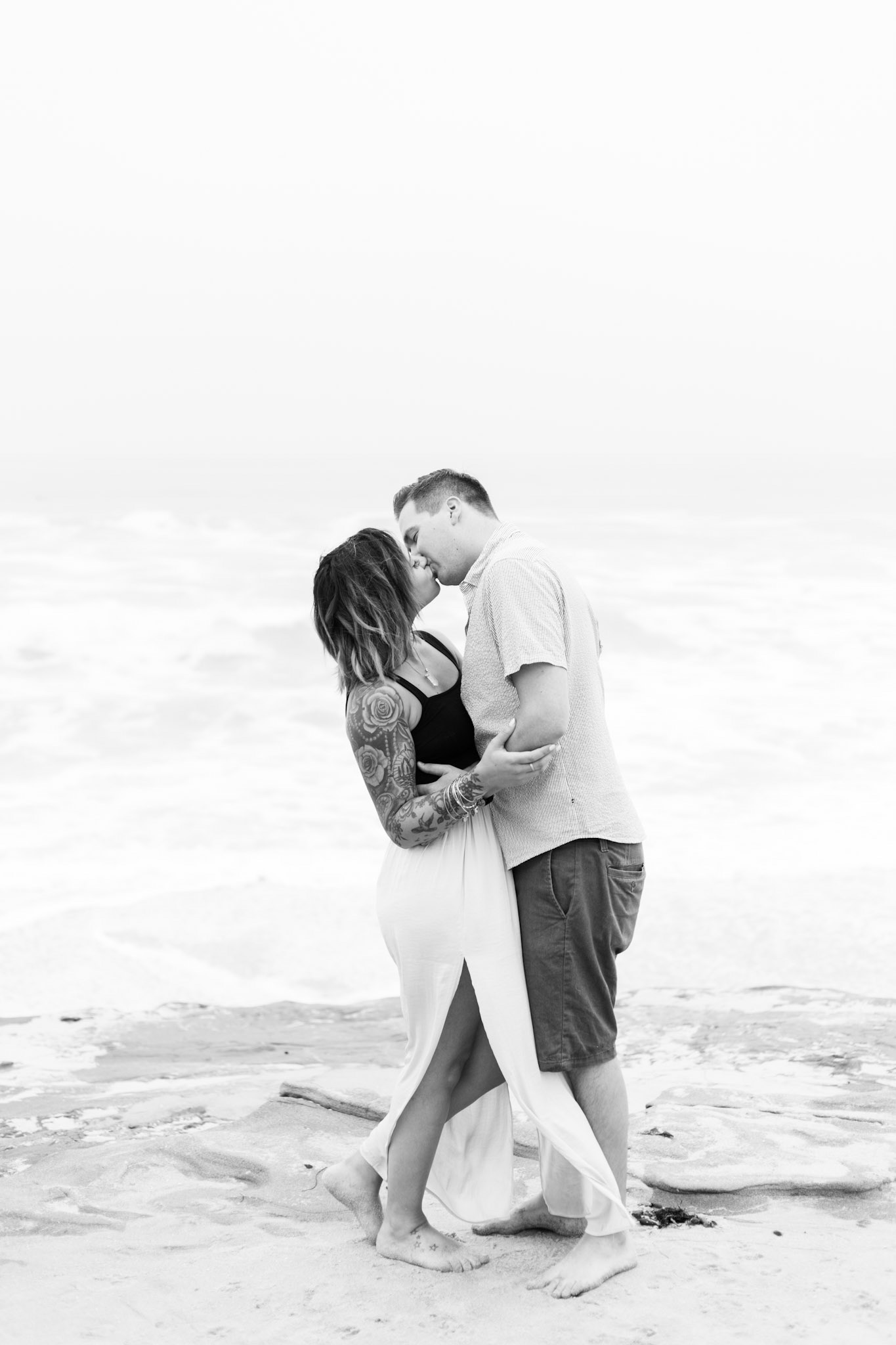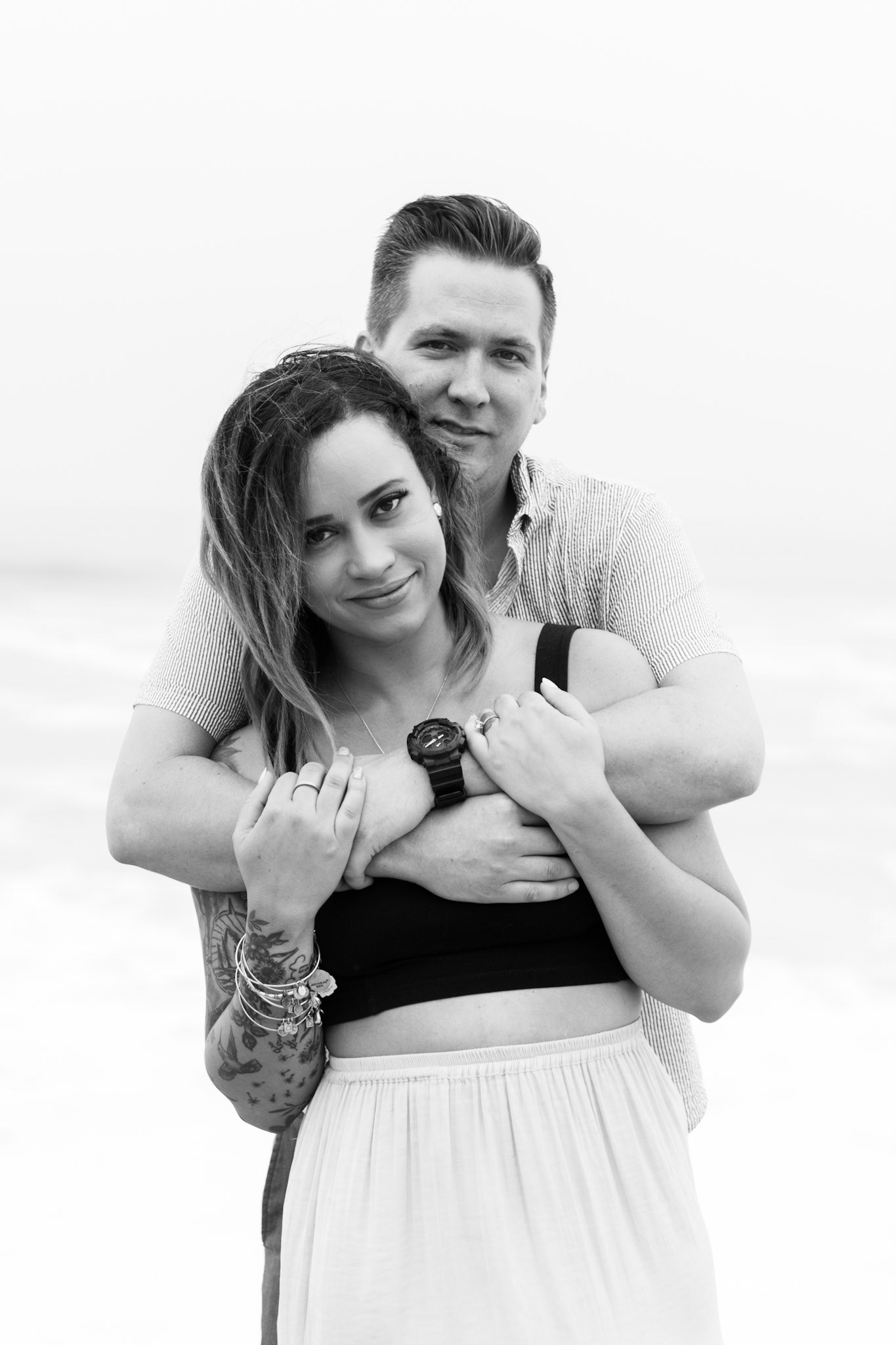 Seriously, look how beautiful this couple is!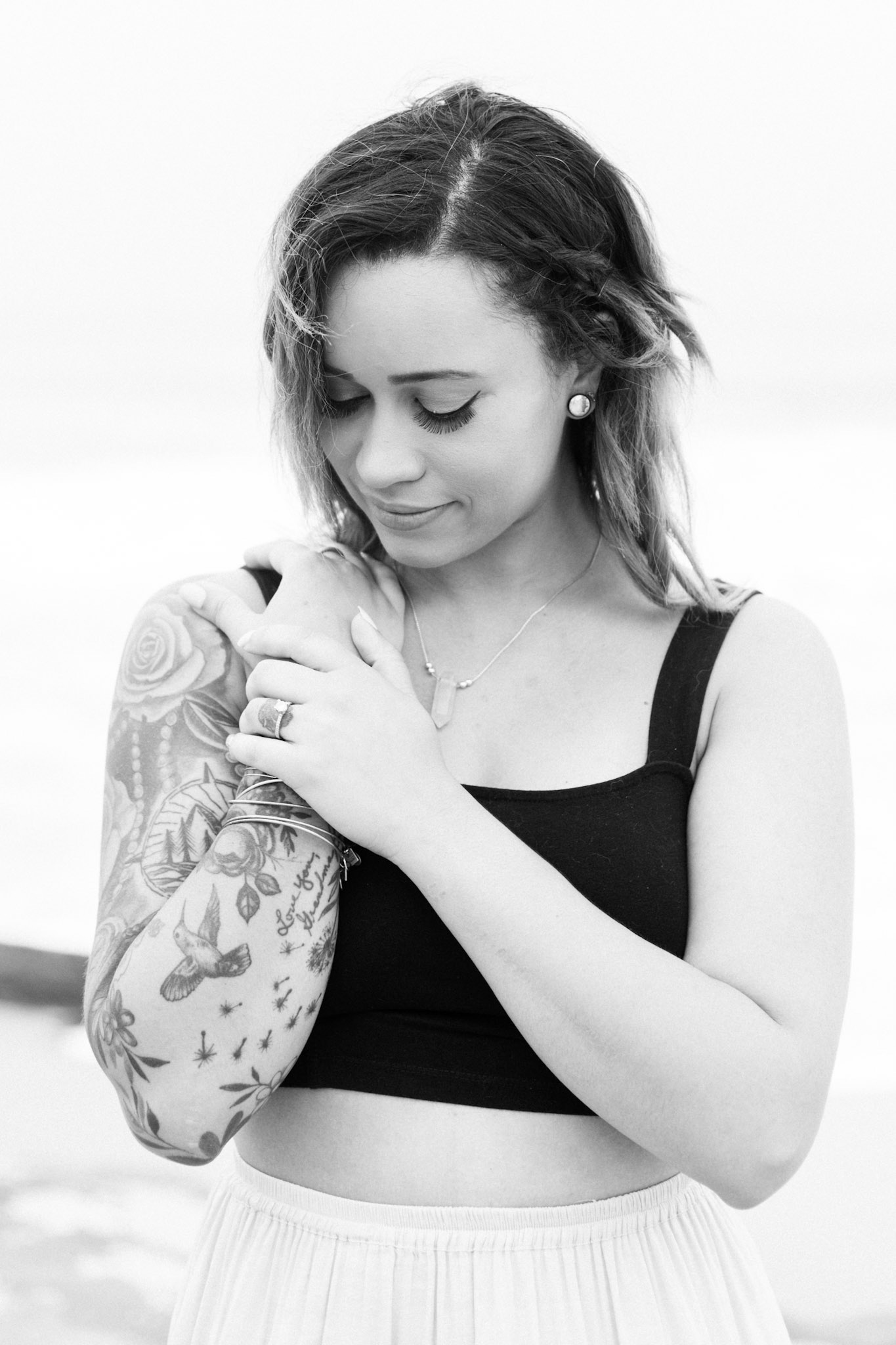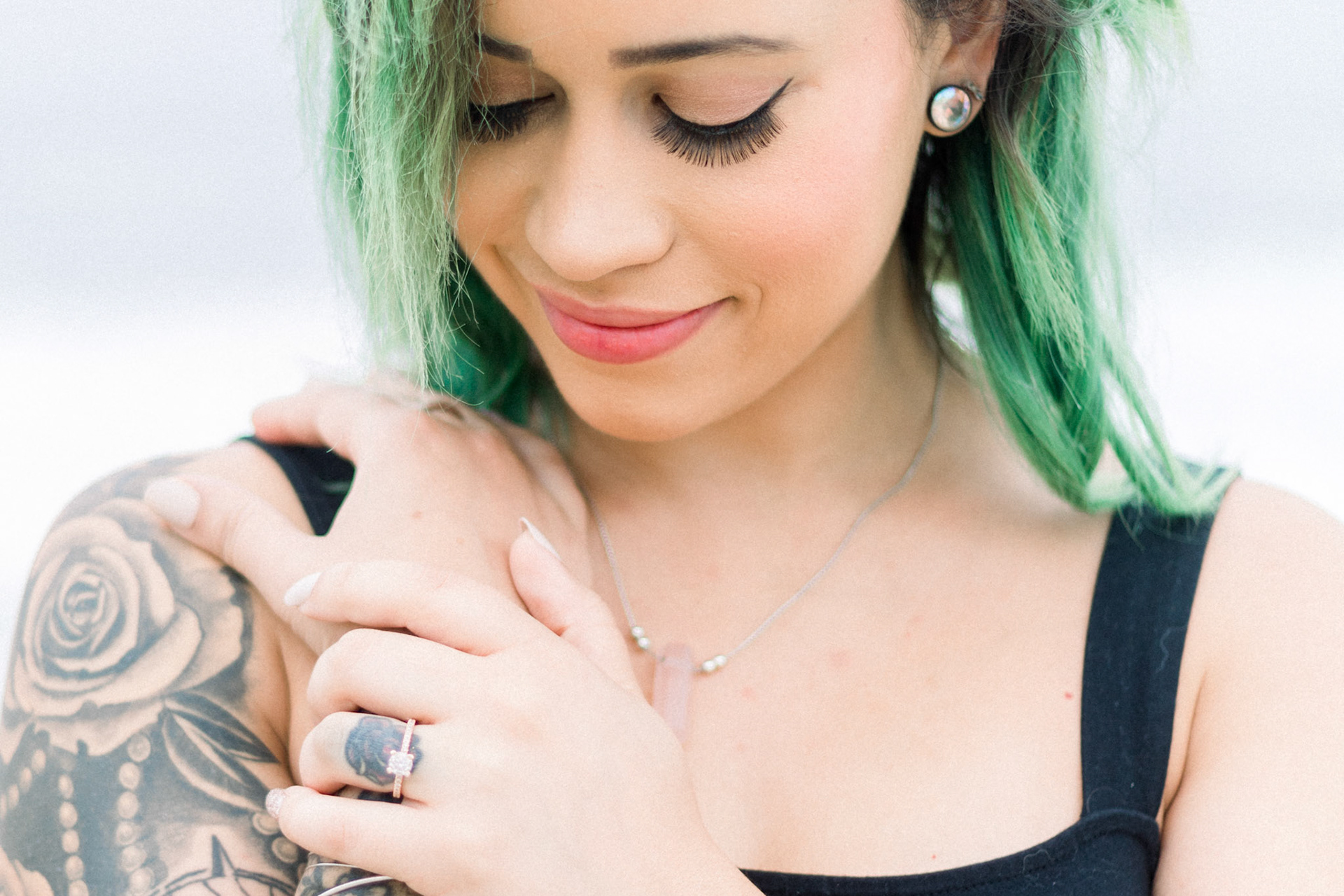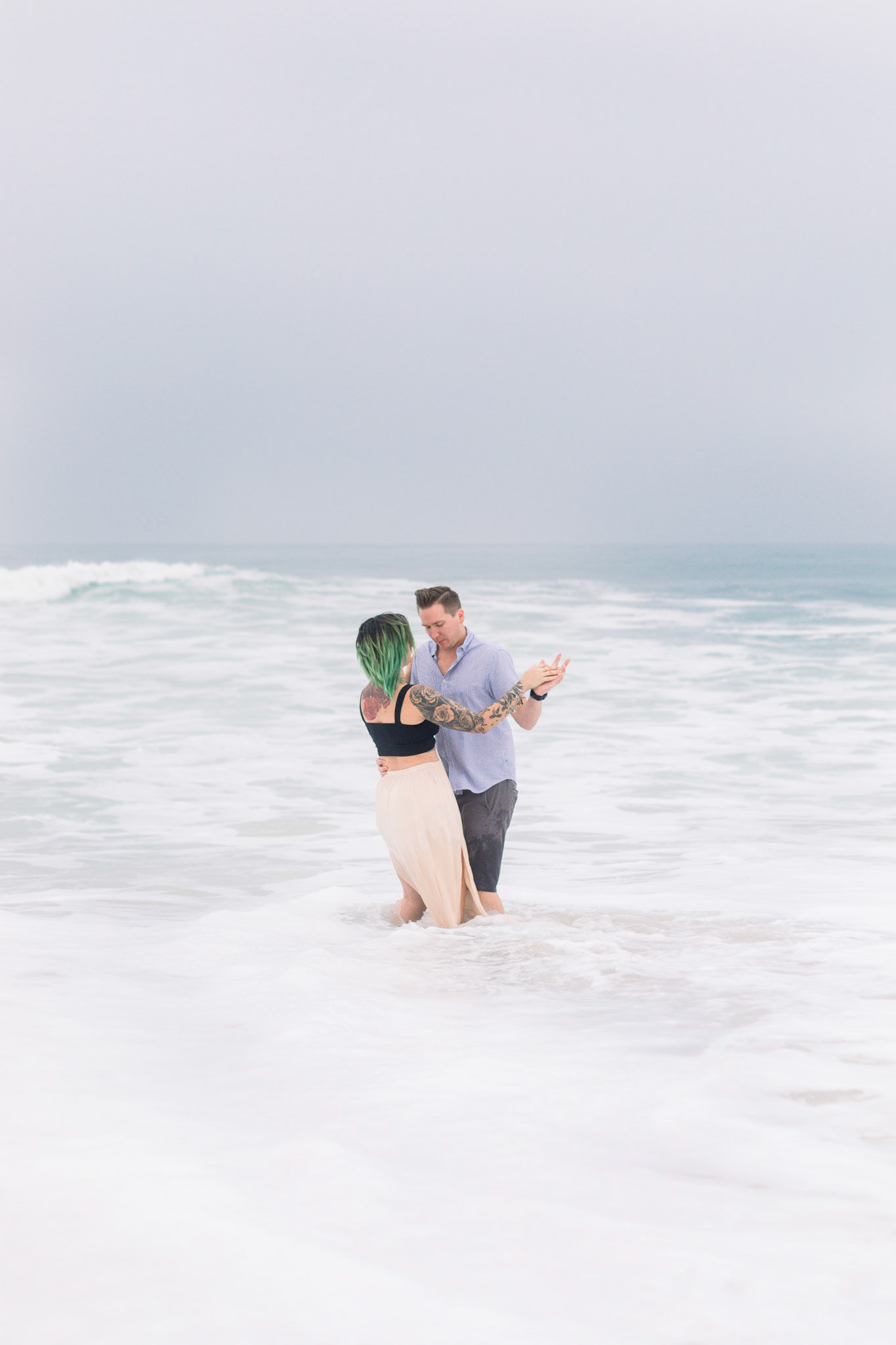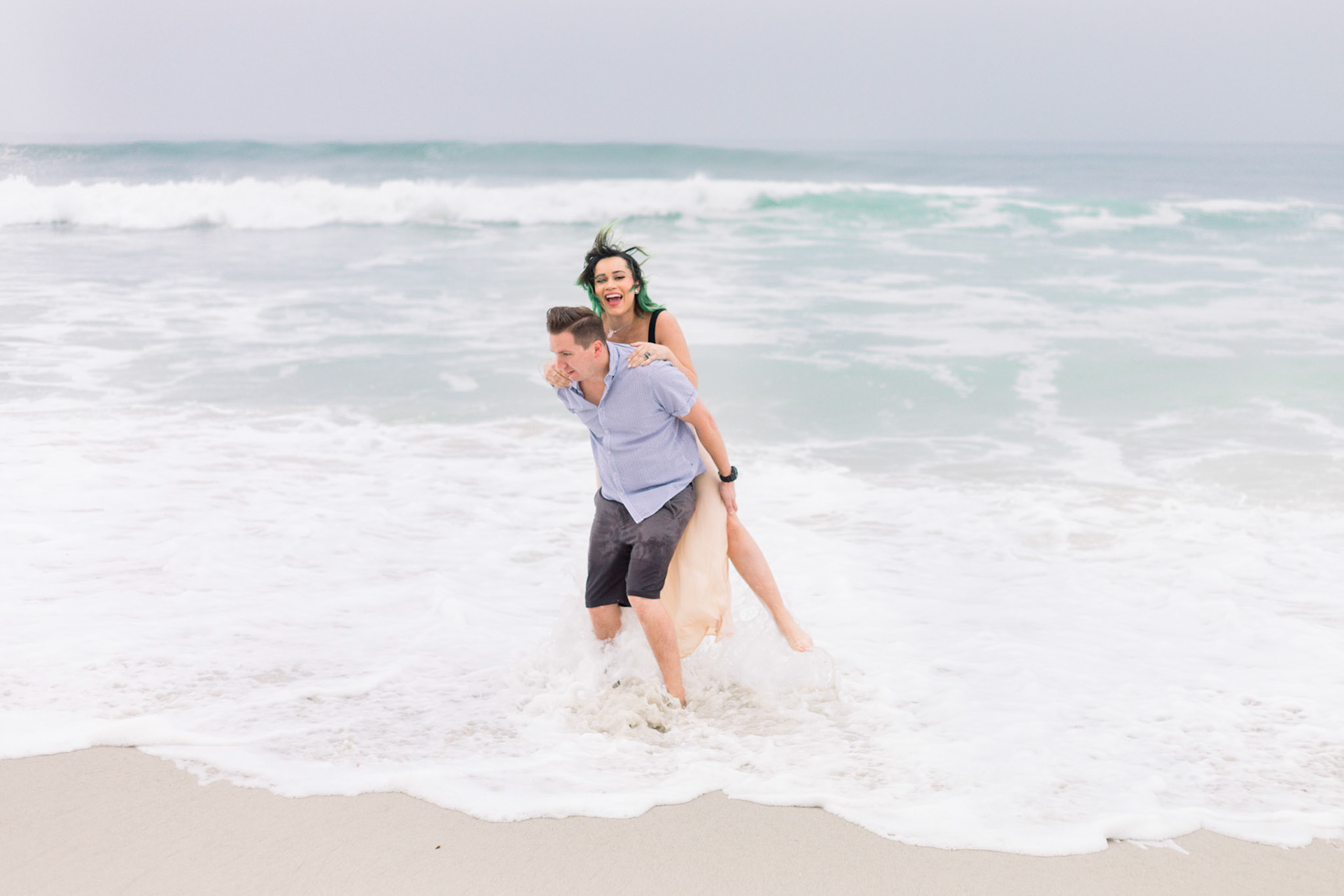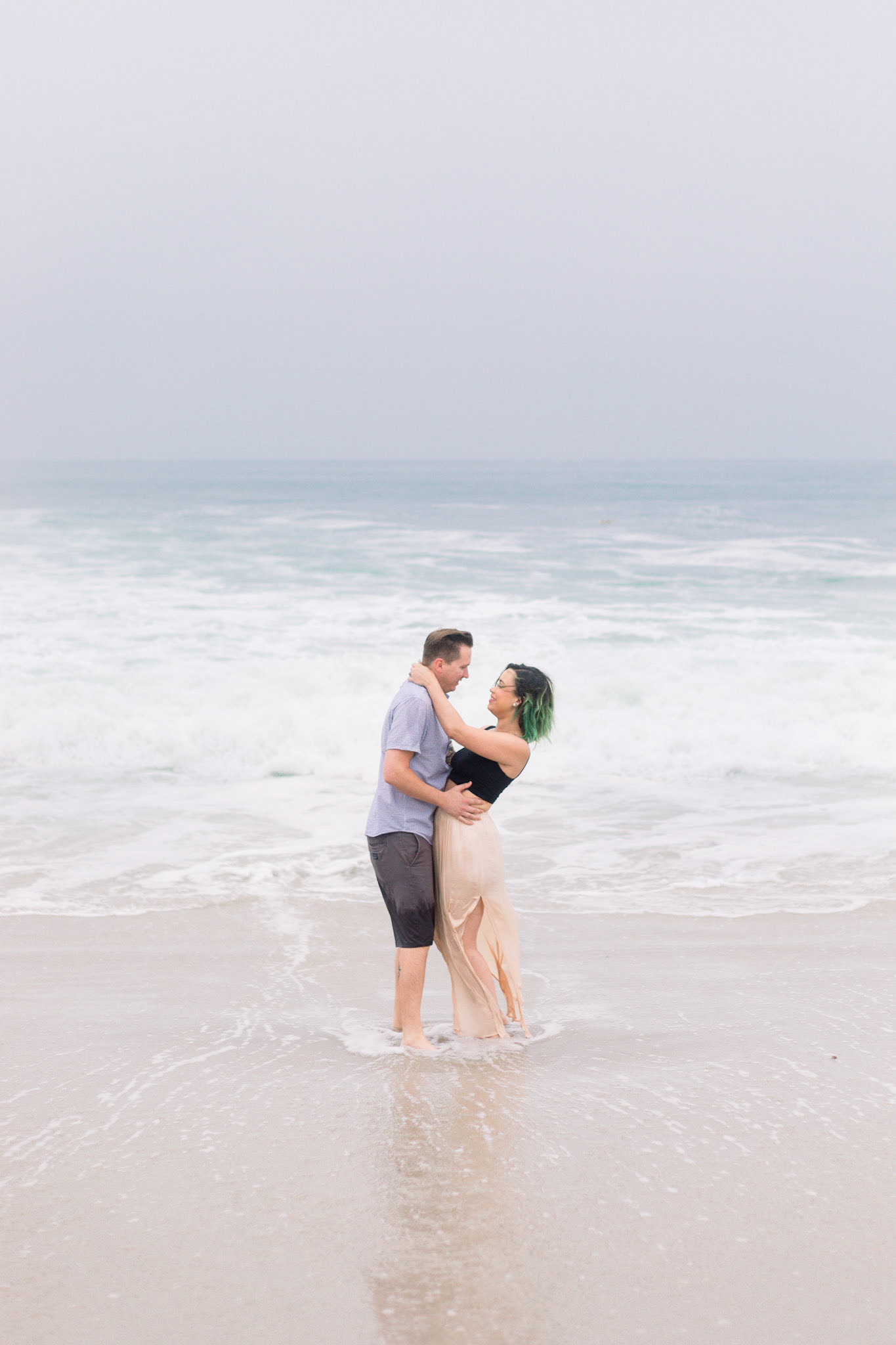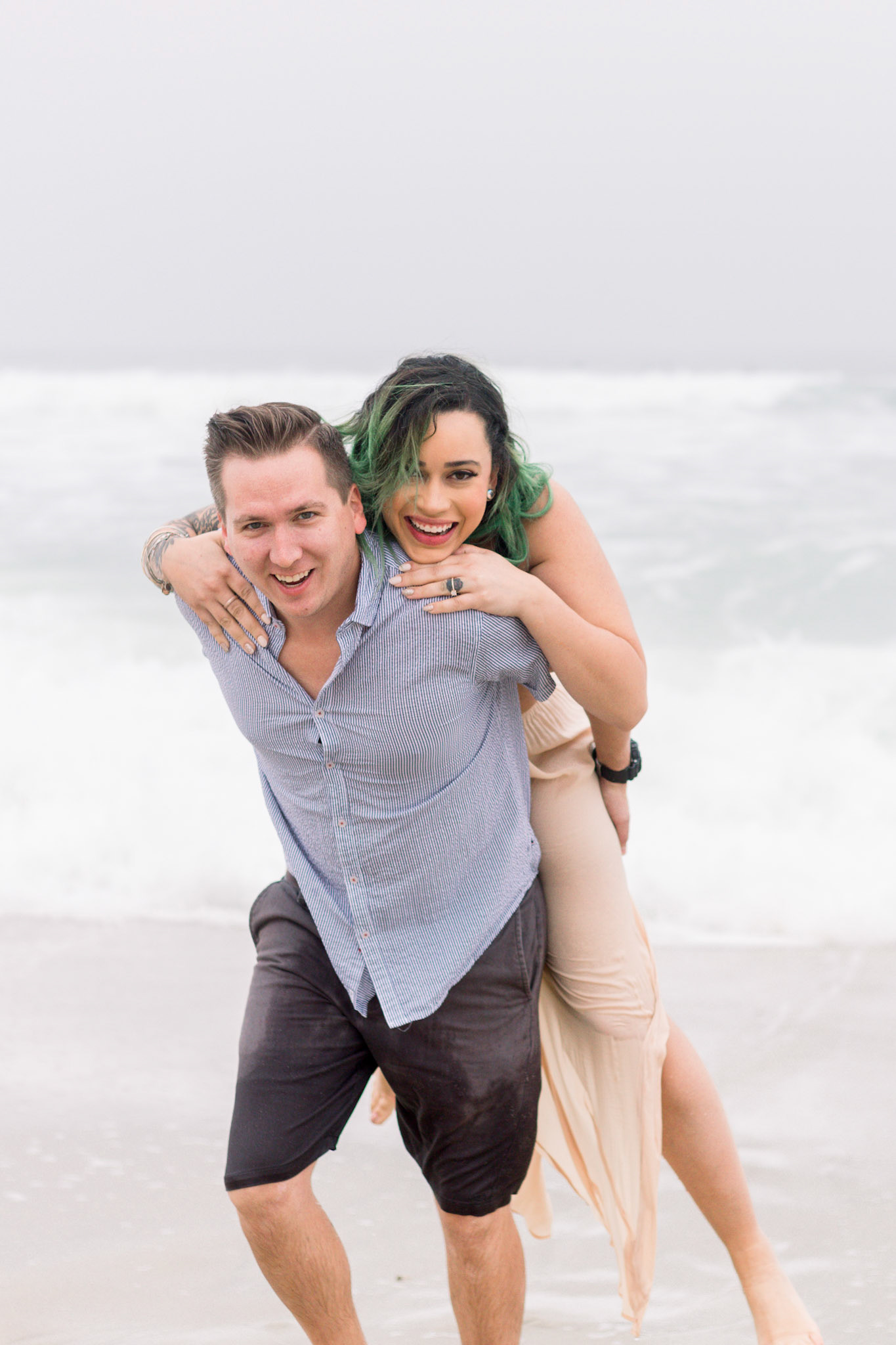 I love, love,
love
natural and candid photography. It's flattering on everyone!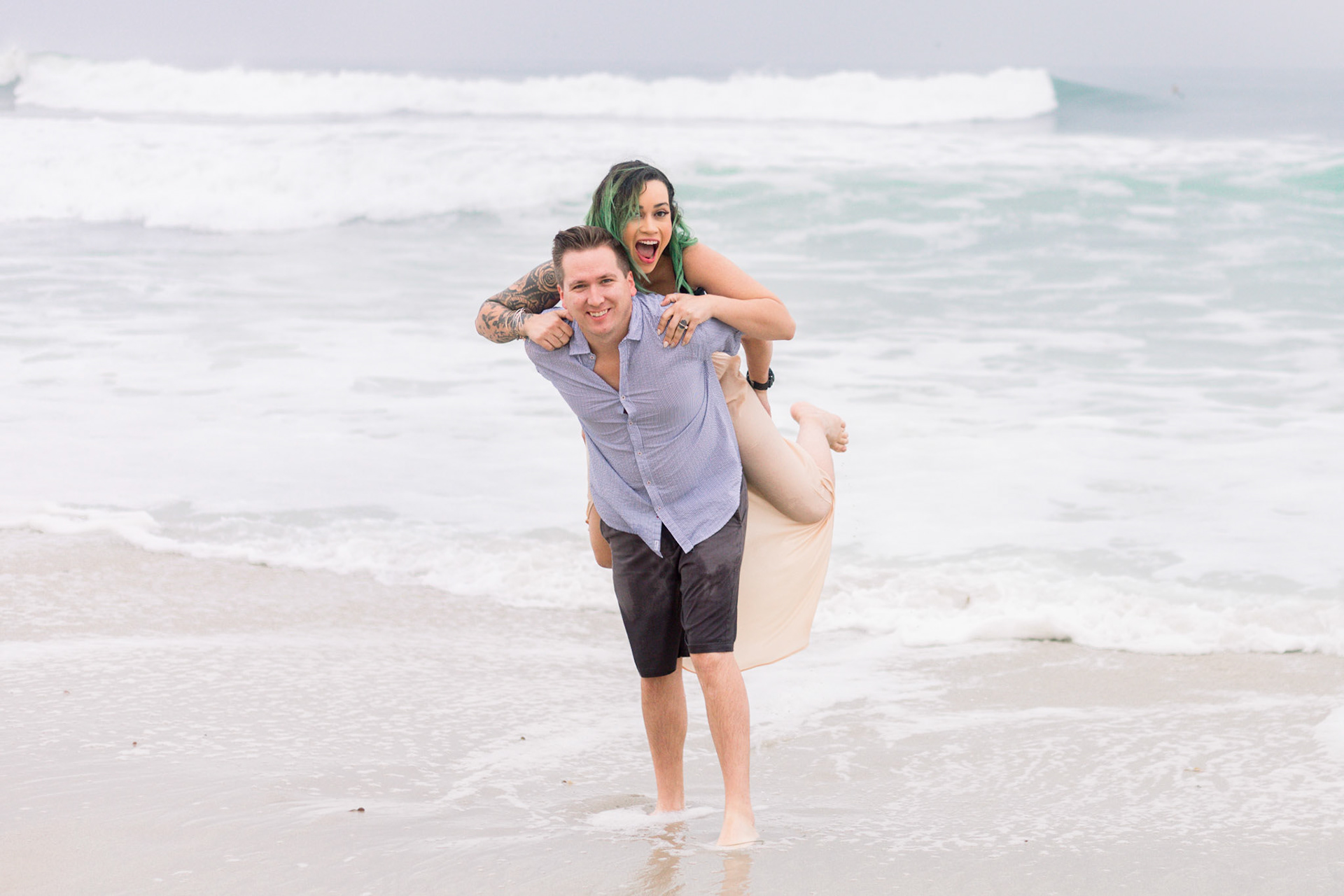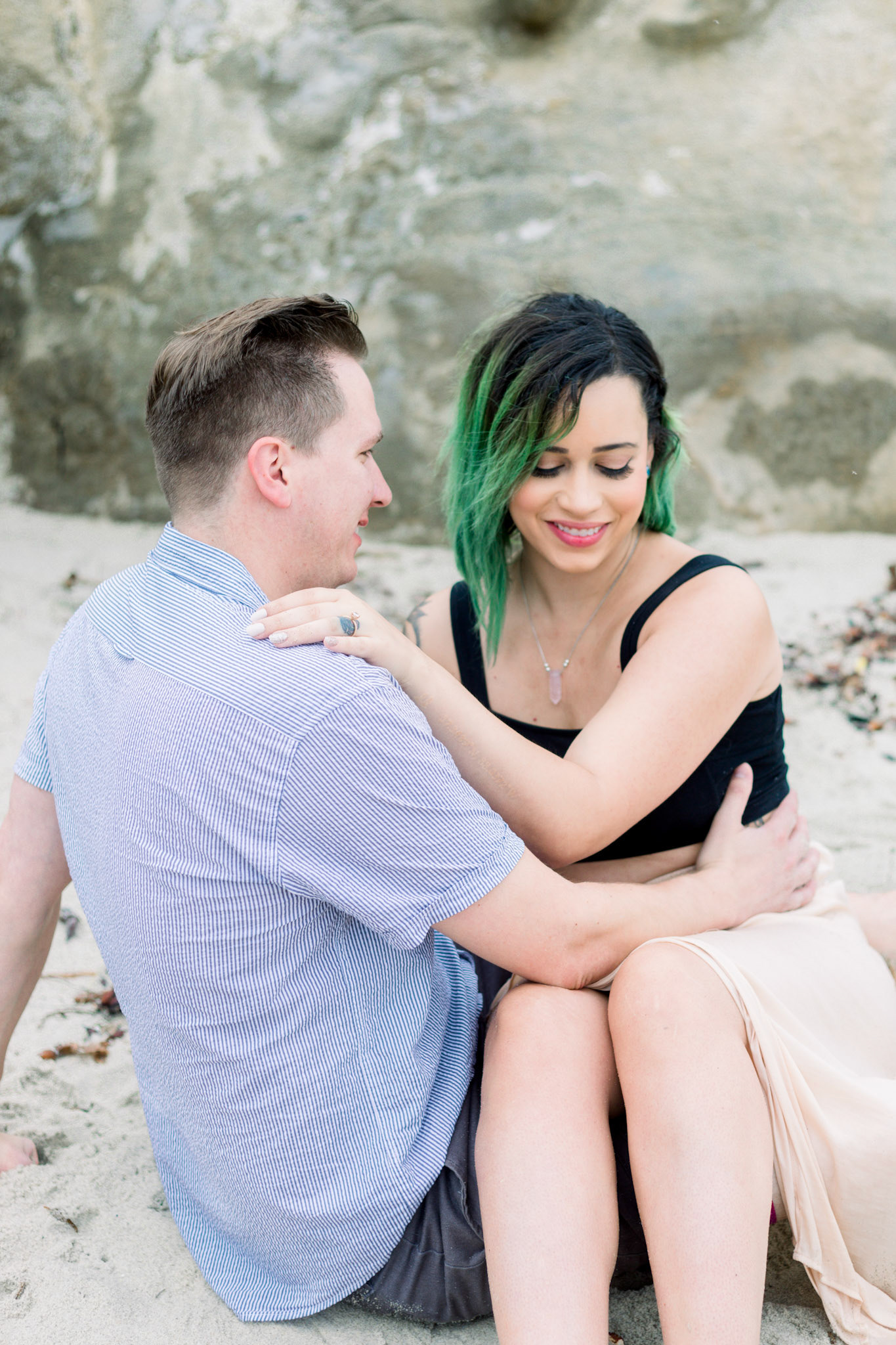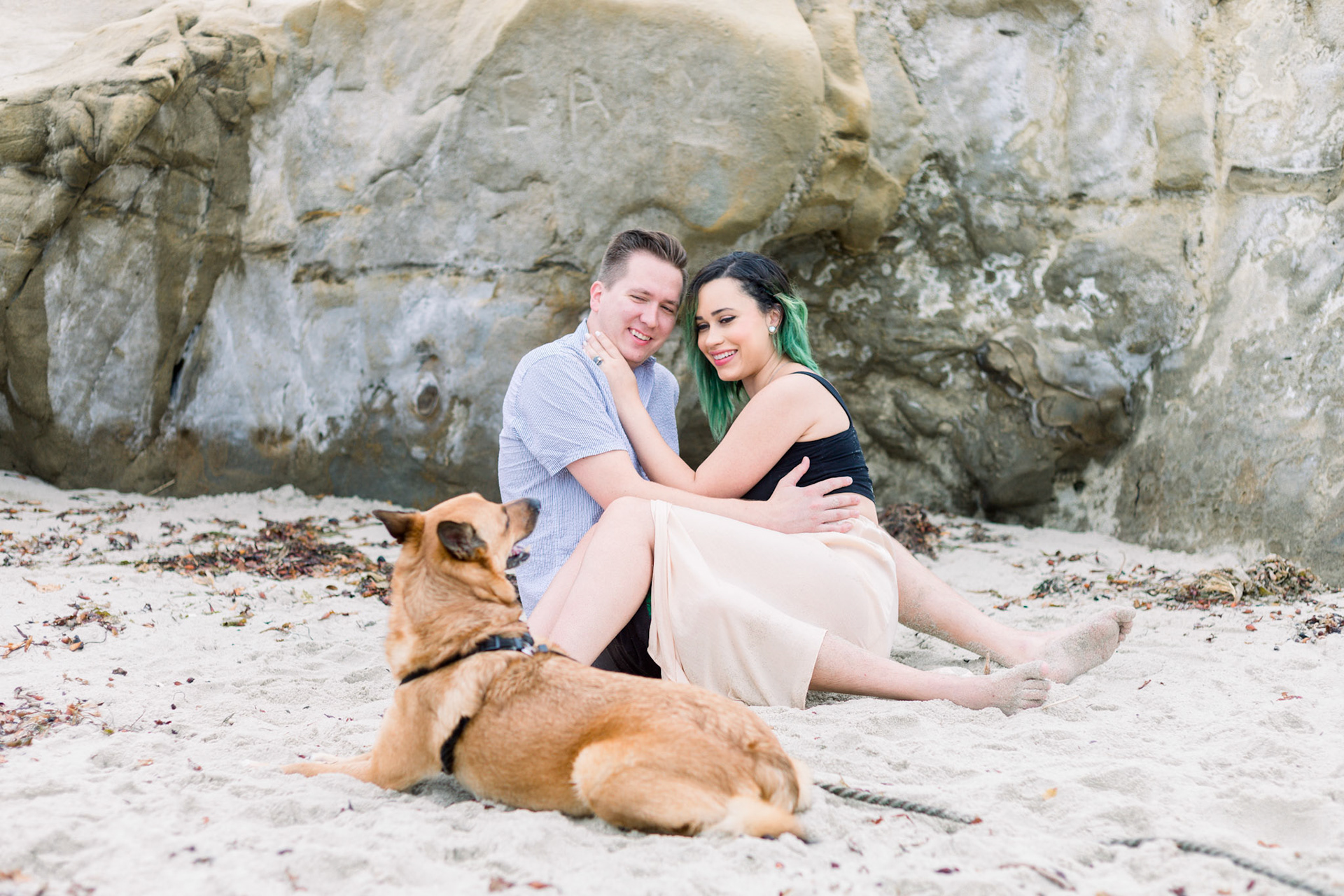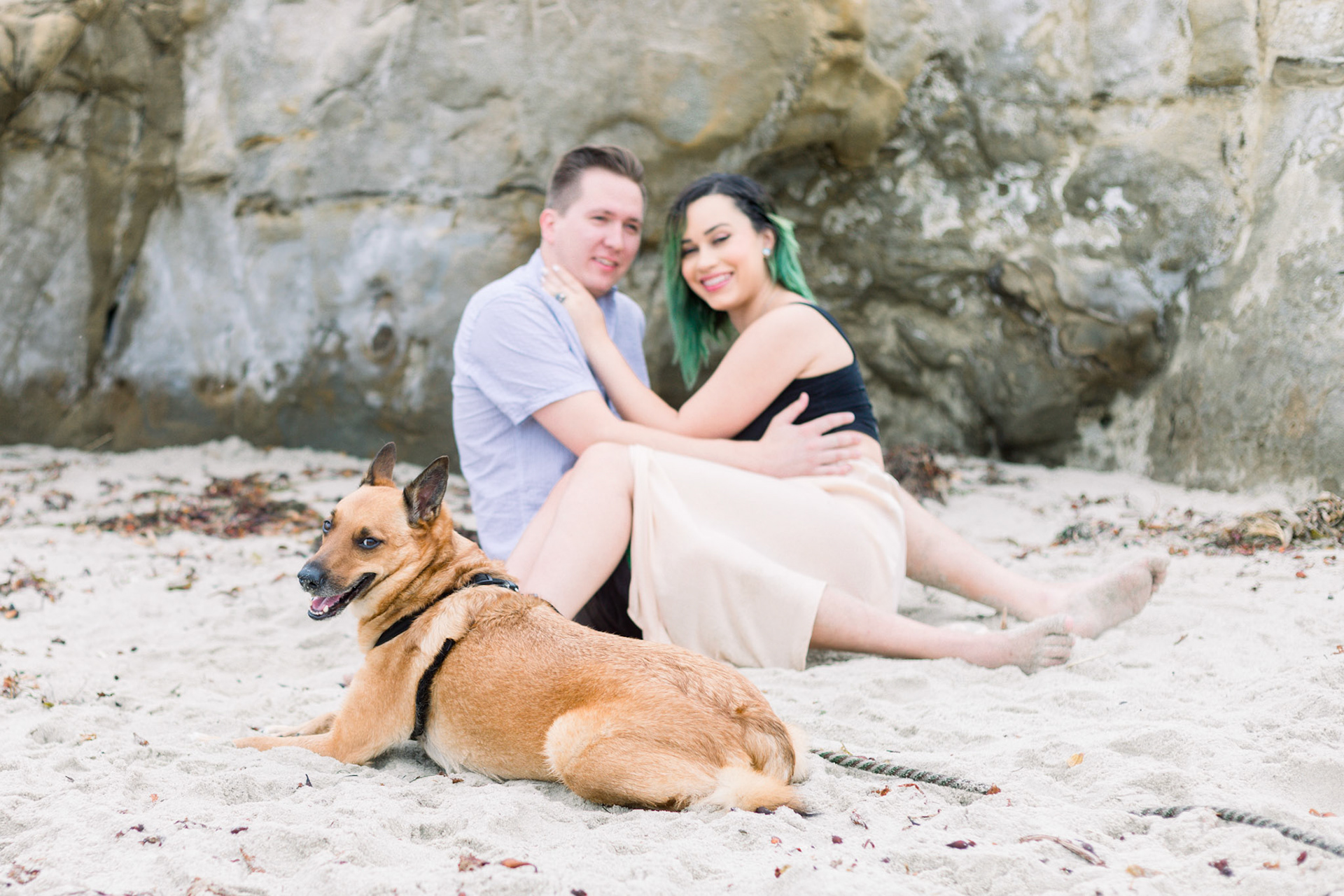 Yay for doggies! Double yay for cute couples bringing their doggies to the shoot!