One of the very first couples in my career as a professional photographer was Abby and Simone. They are the complete opposite, but both these women have so much drive and passion for life. I absolutely love hanging out with them and getting to know them. I always leave learning something new and inspiring. Abby and I met at work, and I knew we'd get along because she was always so kind and helpful. Her wife is ridiculous in a great way, and I can see why Abby and Simone are perfect for each other!
We can all use that spousal support, and definitely they're not lacking any of that here! I seriously adore these two.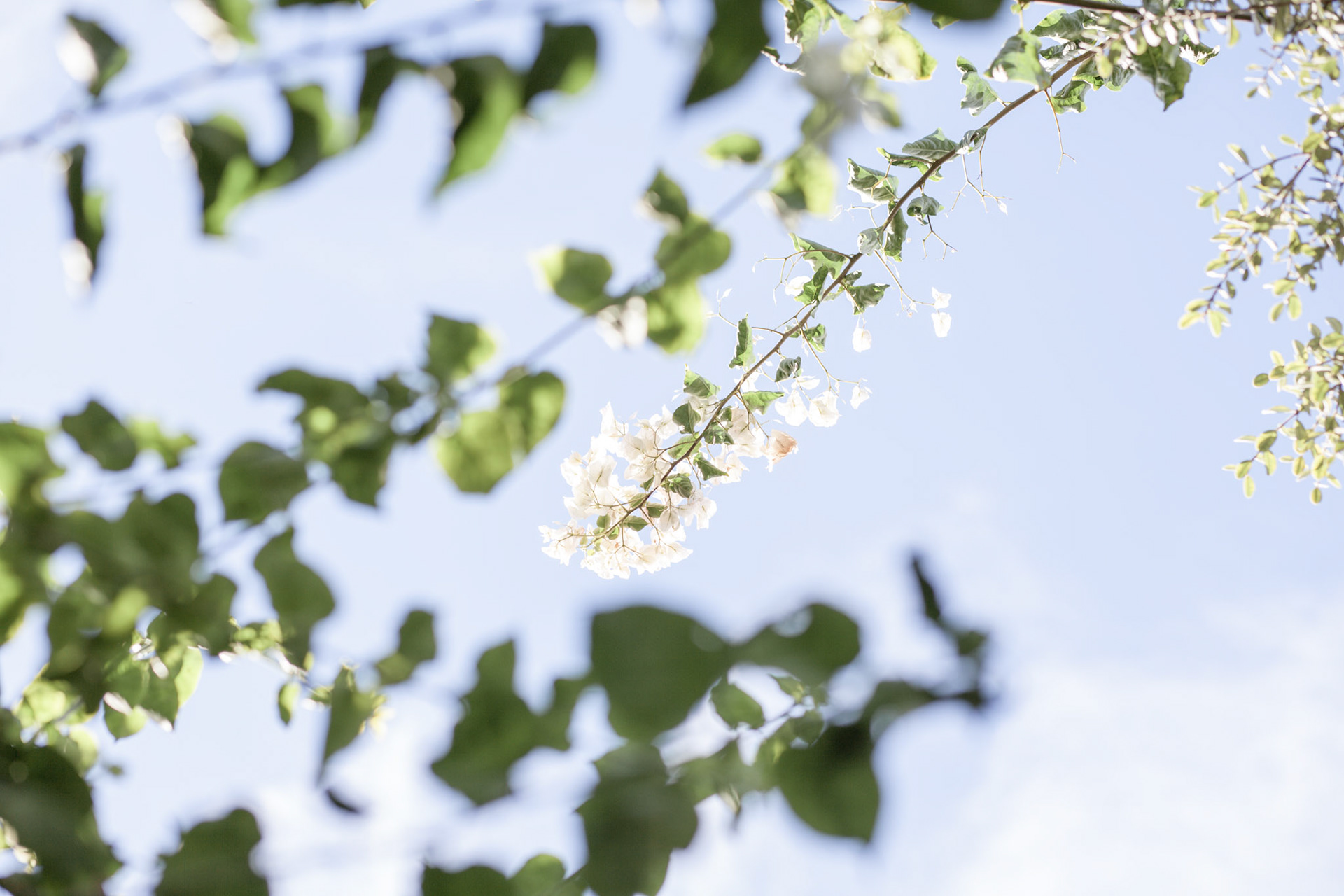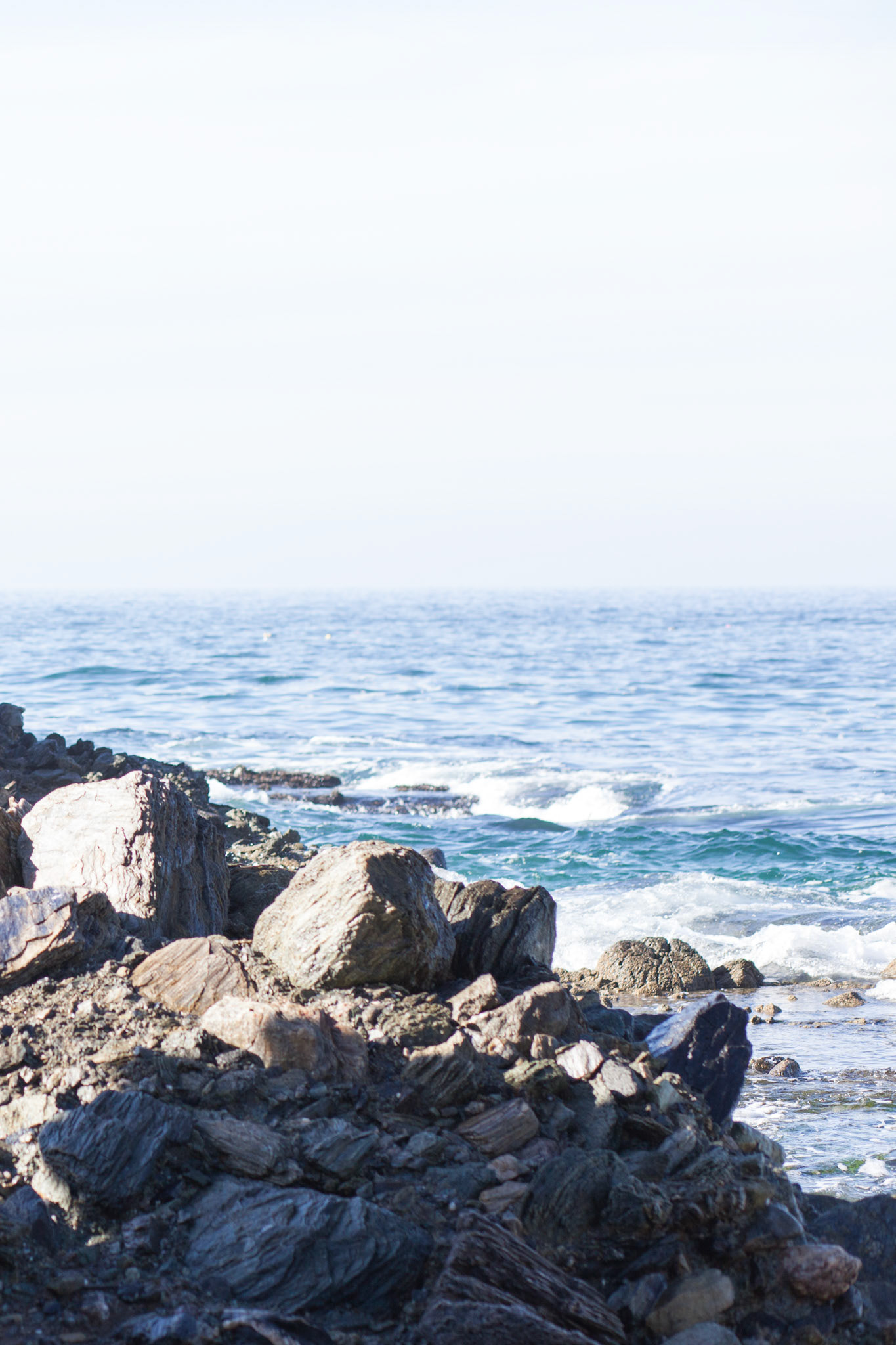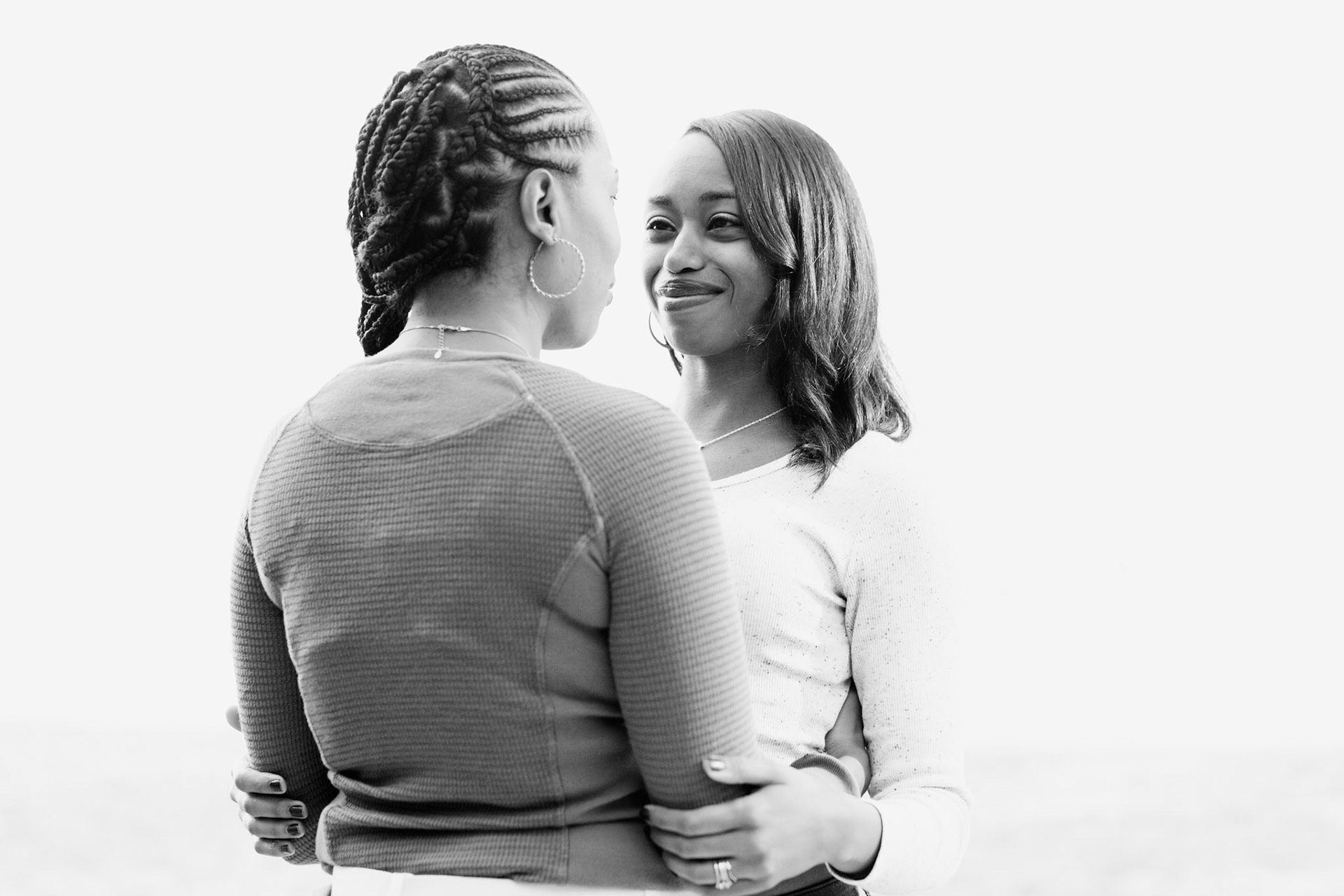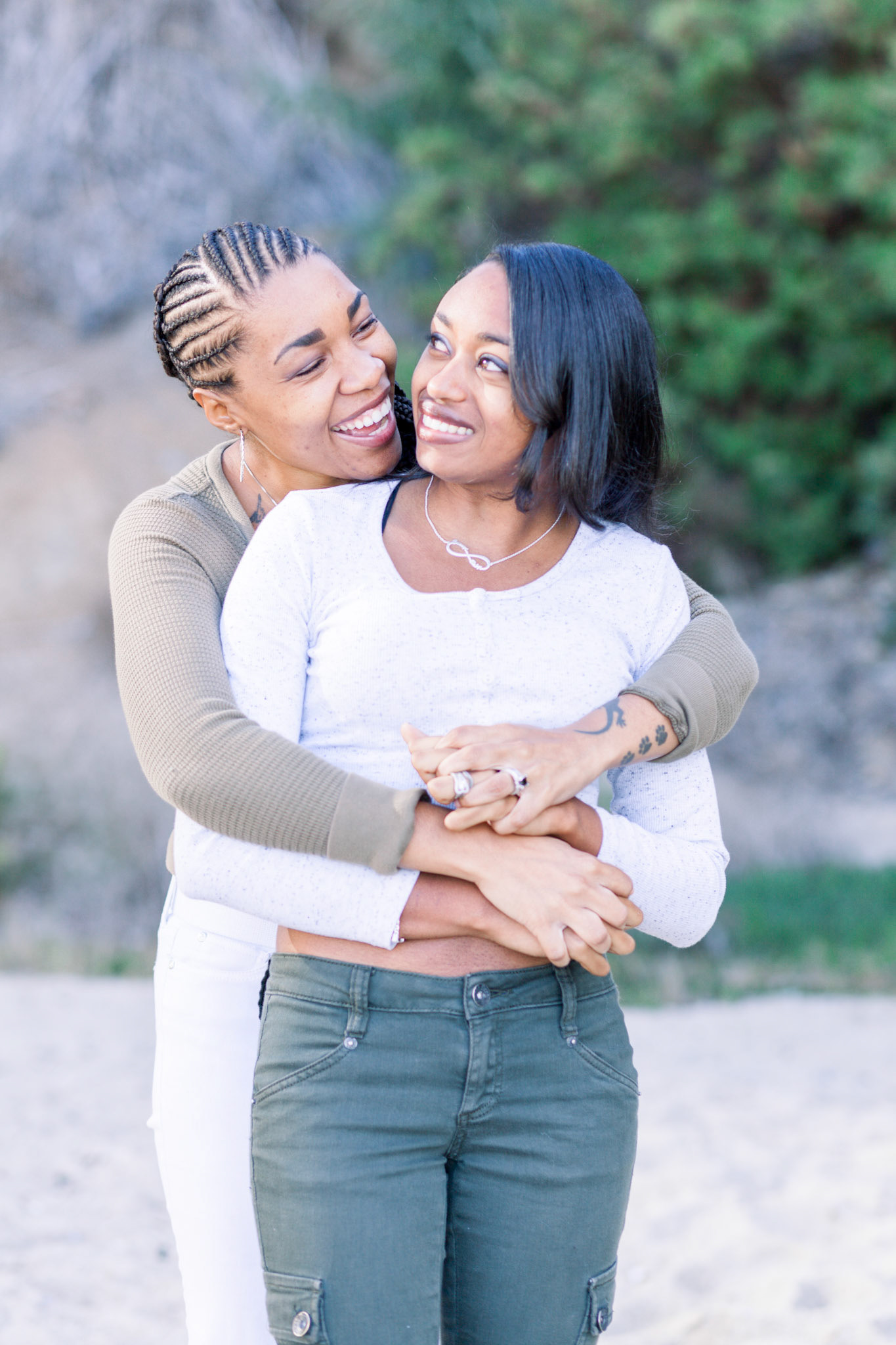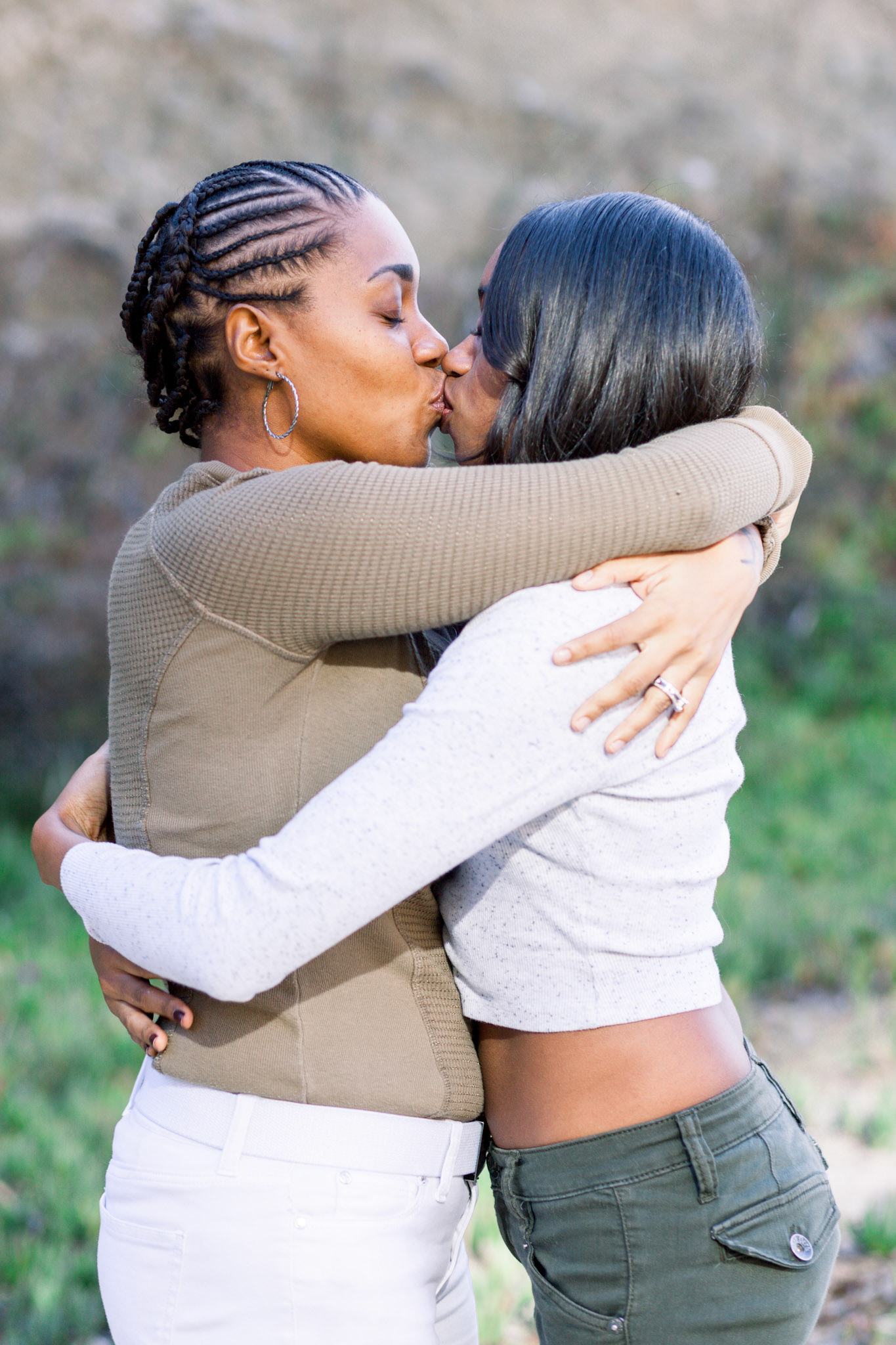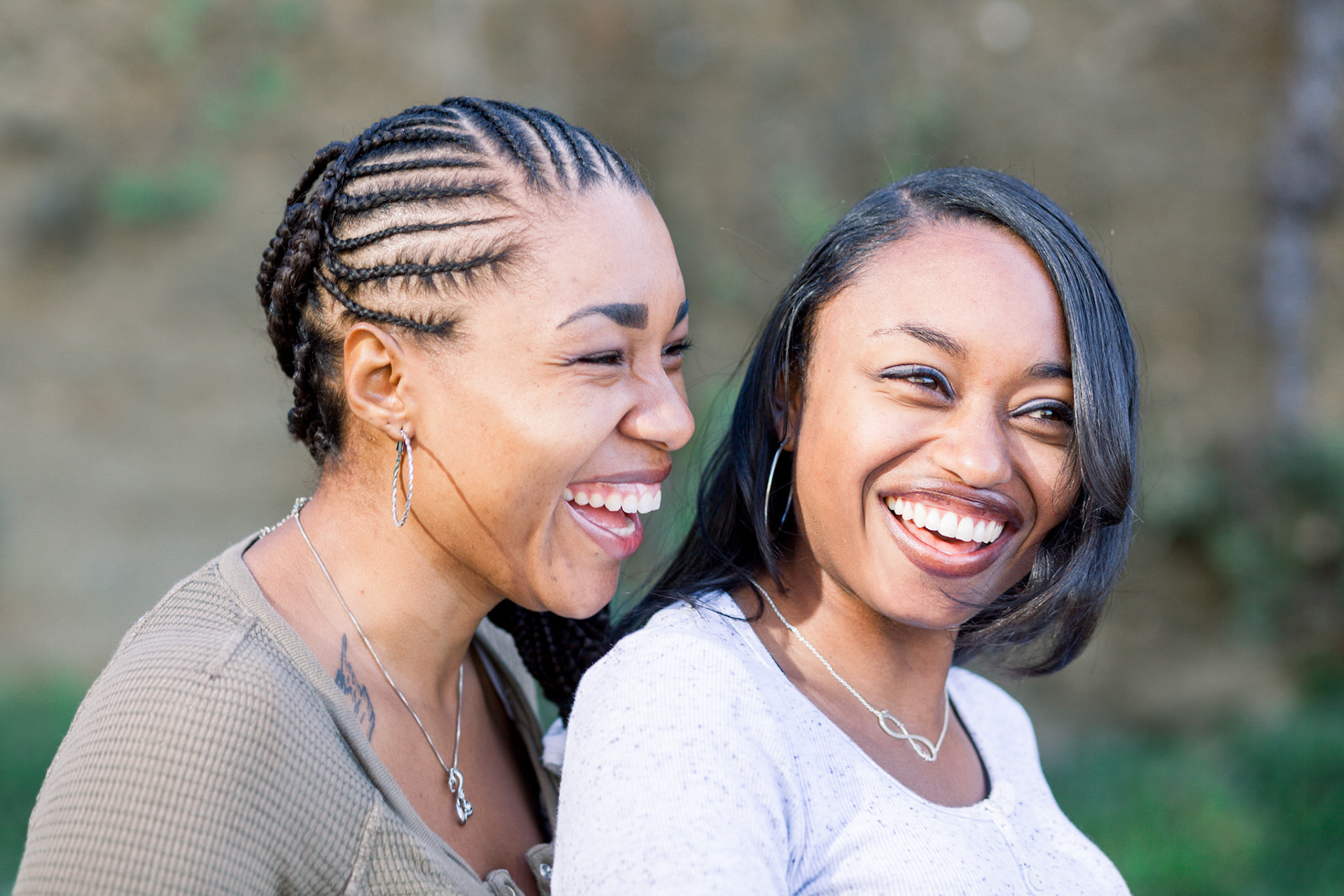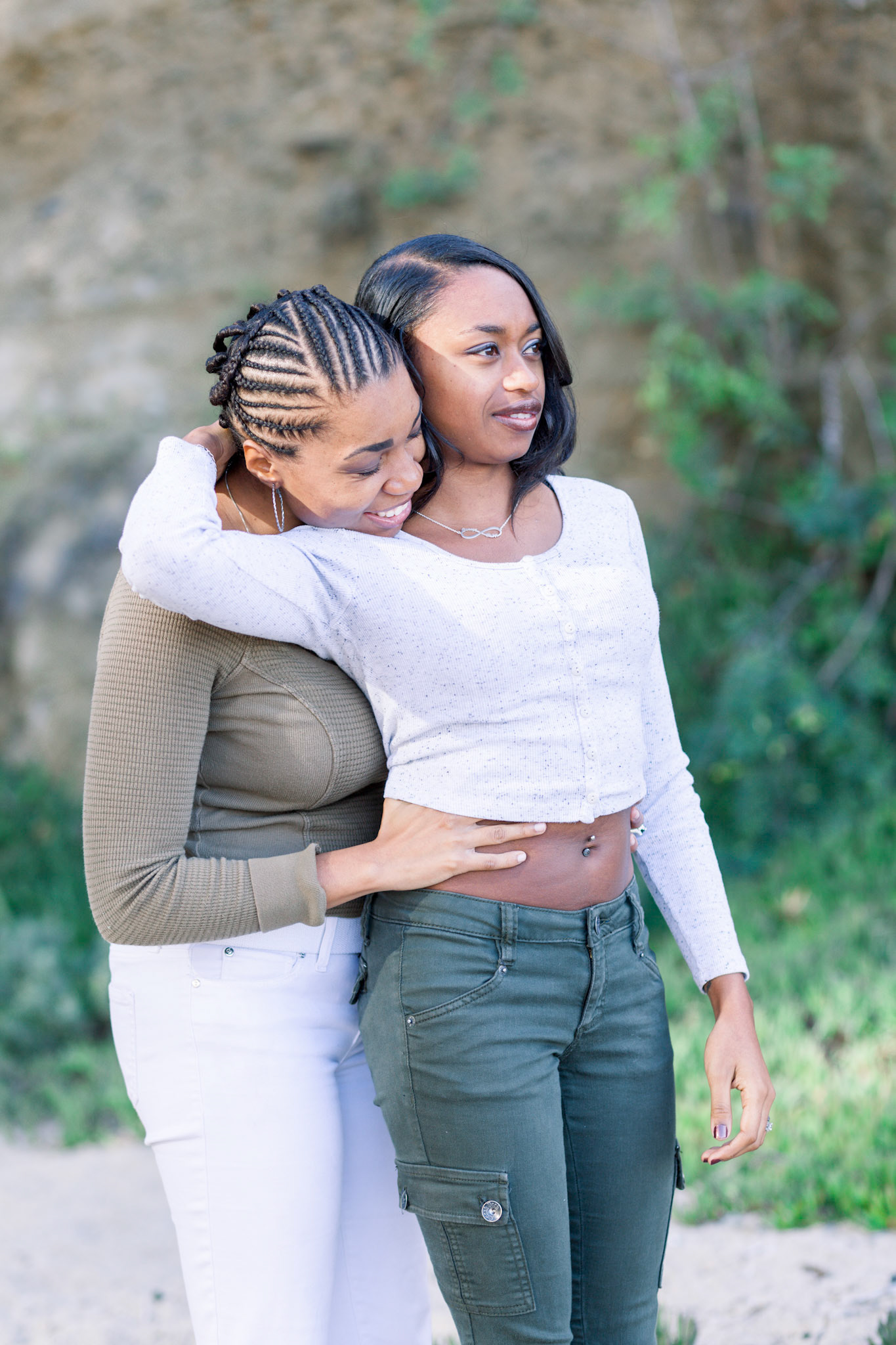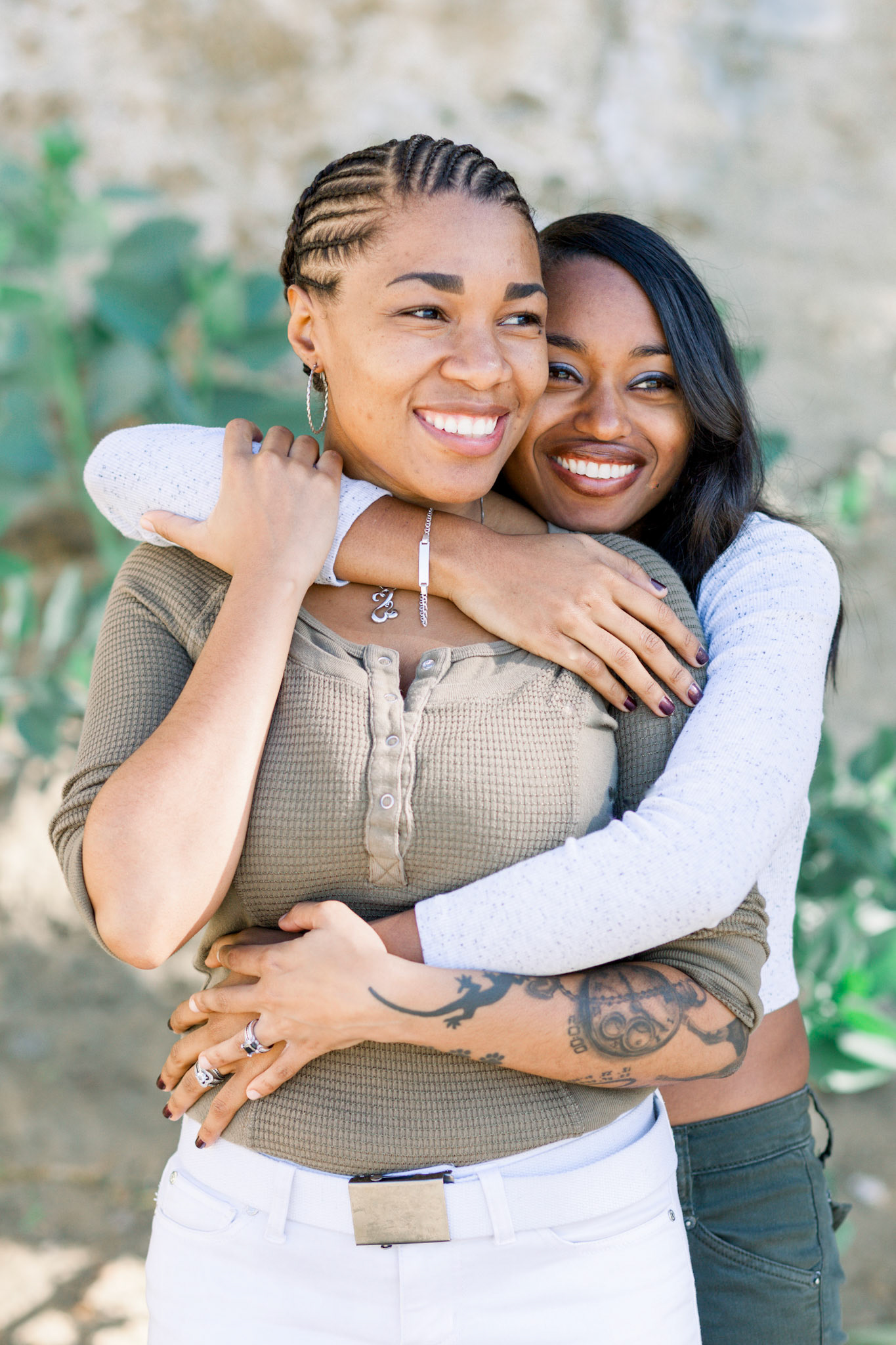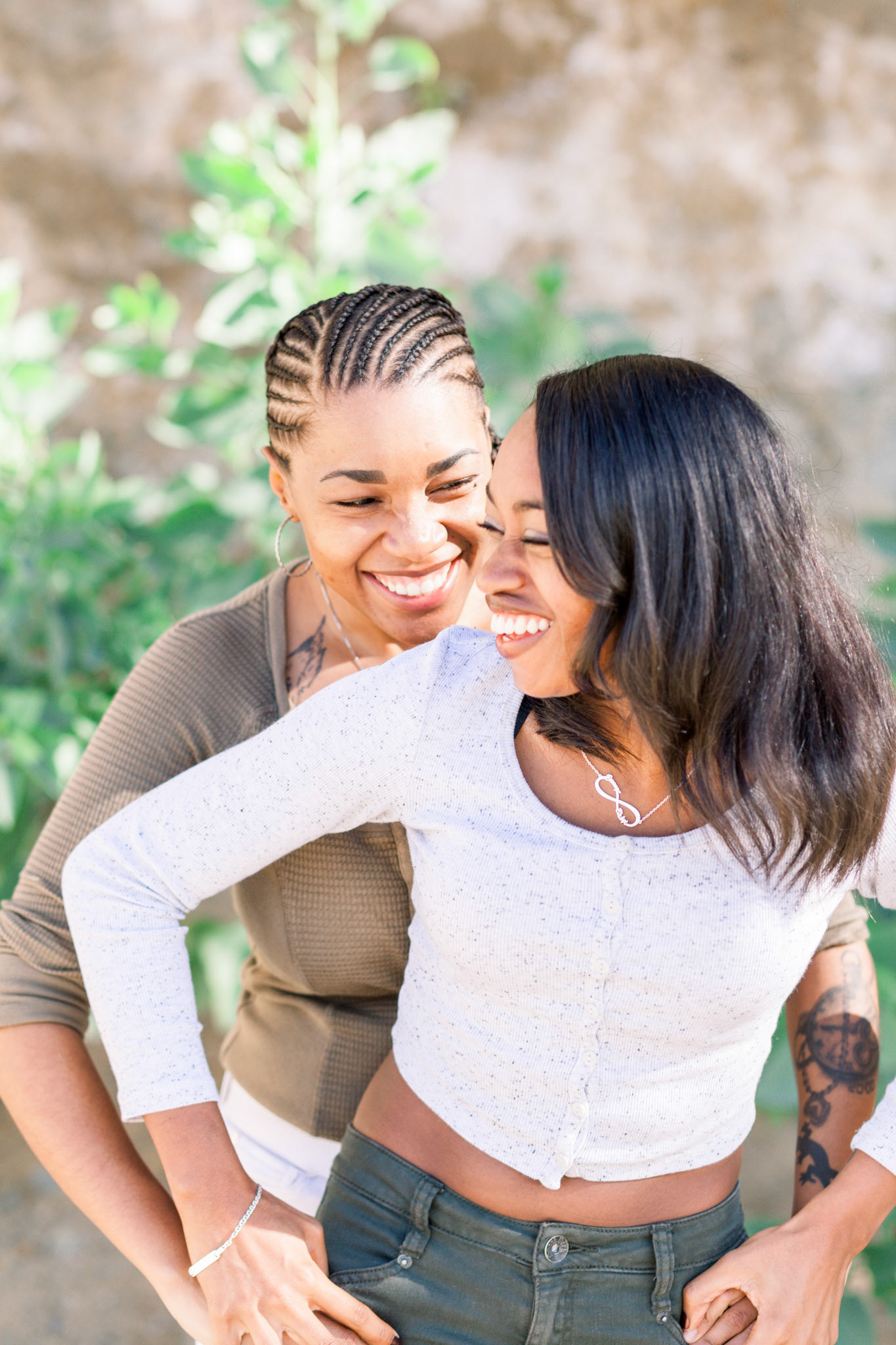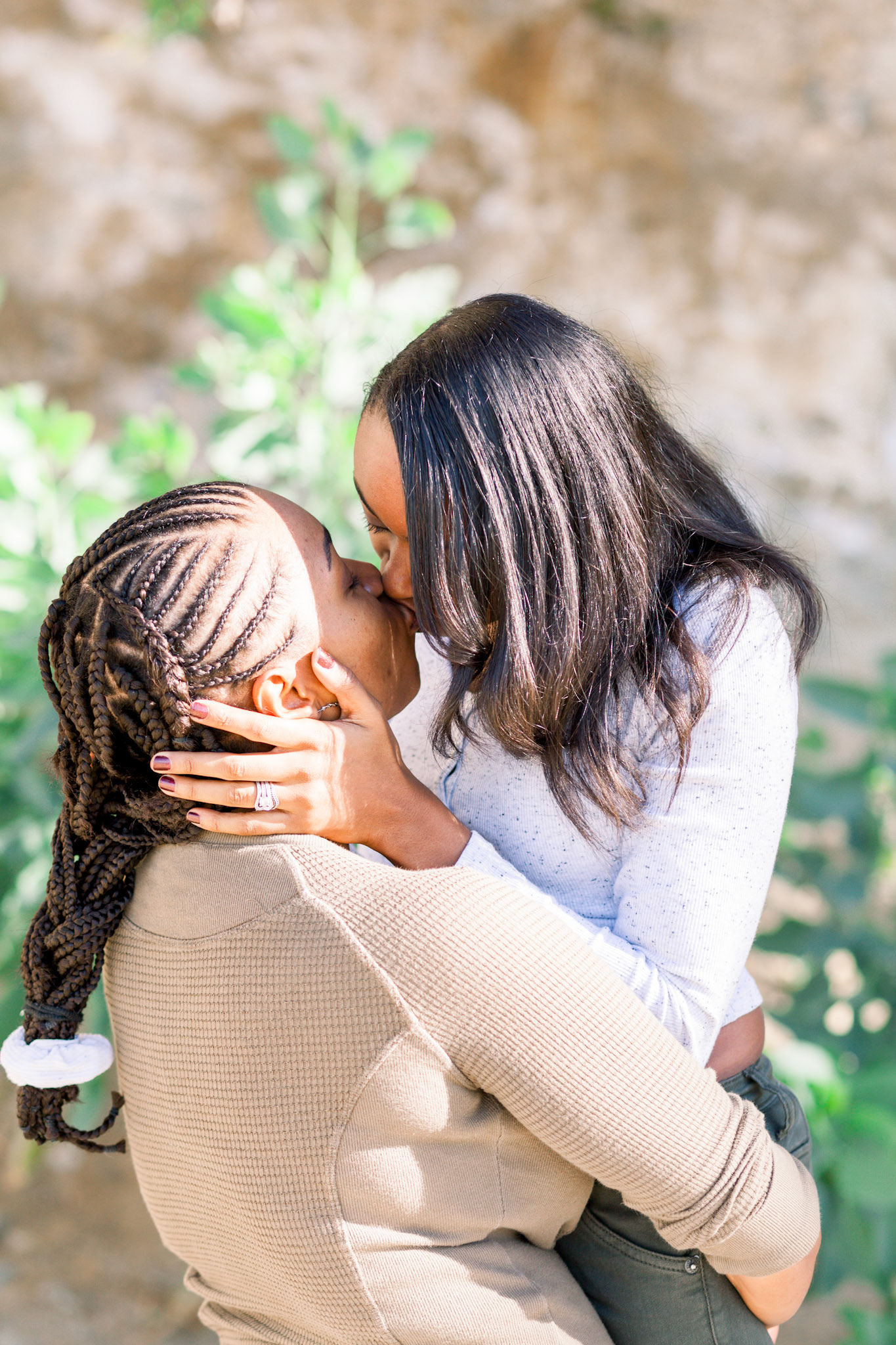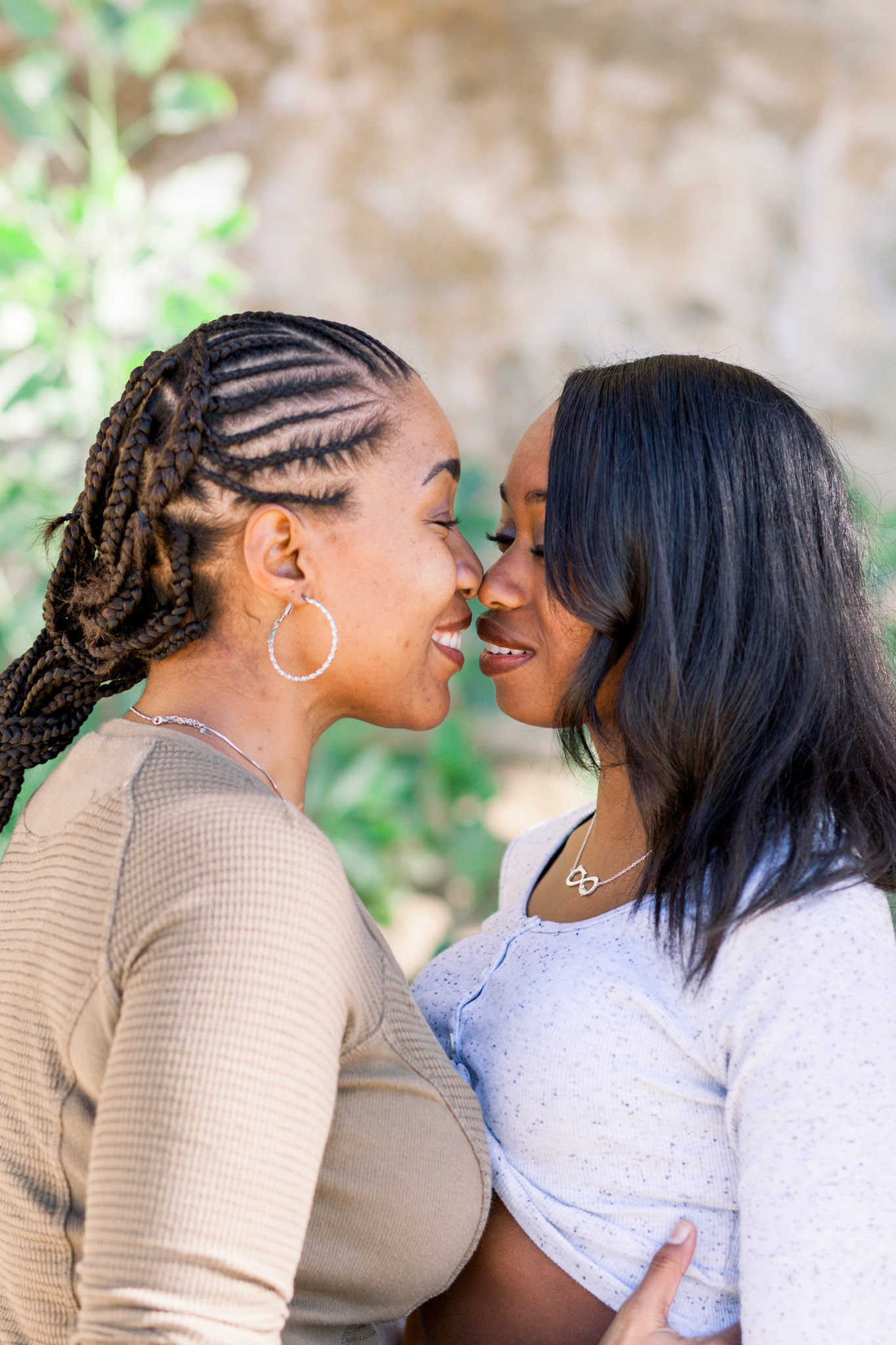 Living in Southern California, shooting at 10 am means shooting in harsh light. Sometimes it's not up to me, and I work with my couples for a time that's best for them. As a beginner photographer, bright light photography is not my strong suit. I'm always chasing the light and finding a good balance that will make my subjects glow.